Recap / Rückschau – HERO Challenge 2020
---
HINWEIS: Das Video ist noch deaktiviert, damit keine unerwünschte Datenübertragung zu Youtube stattfindet. Zur Aktivierung bitte auf das Vorschaubild/Video-Link klicken. Damit werden Daten übermittelt, zu deren Art, Umfang und Verwendungszweck wir keineAuskünfte geben können.
---
NOTE: The video is still deactivated so that no unwanted data transfer to YouTube takes place. To activate, please click on the preview image / video link. This transmits data about the type, extent and purpose of which we cannot provide any information.
---

Die FIM Hard Enduro World Championship wird sich bald auf die zweite Hälfte der Serie vorbereiten, beginnend mit der polnischen HERO Challenge am 11./12. September.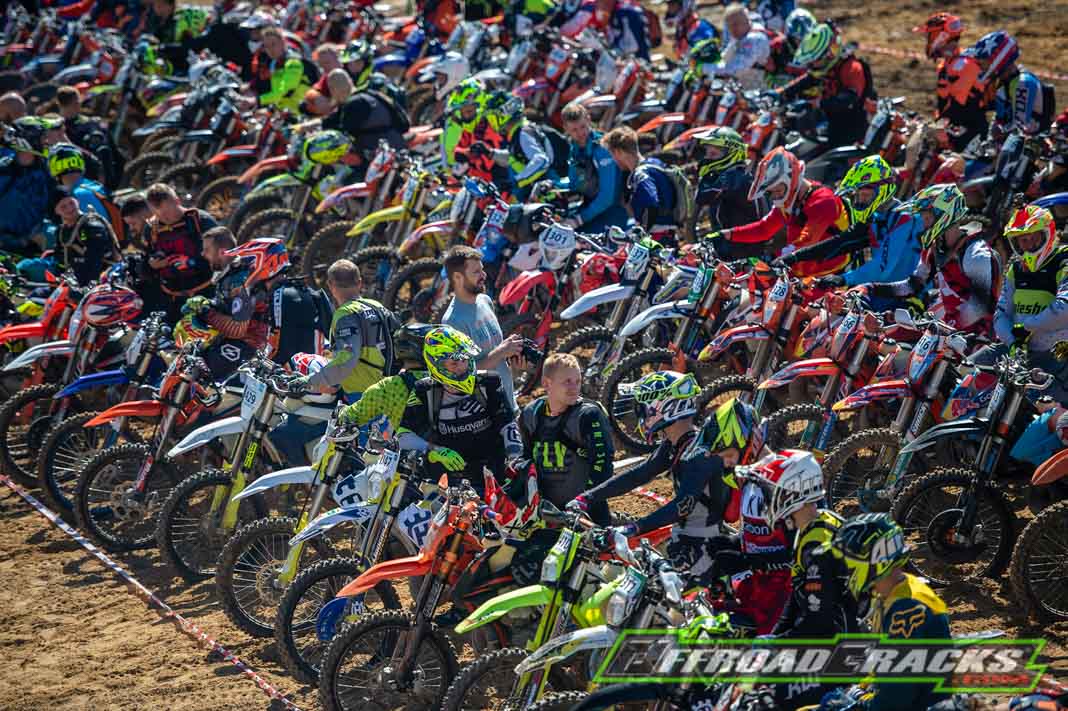 Das extreme Cross-Country-Rennen, das die sechste Runde der diesjährigen Meisterschaftsjagd markiert, wird die weltbesten Hard-Enduro-Teilnehmer zusammen mit einer Vielzahl leidenschaftlicher Amateurkrieger begrüßen, die an zwei Tagen in der polnischen Region Dabrowa Górnicza gegeneinander antreten werden.
Das Rennen bietet eine echte Mischung aus verschiedensten Herausforderungen für die Teilnehmer und beginnt mit einem Qualifier am Samstagmorgen mit Motocross-, Enduro- und Superenduro-Elementen, die dafür sorgen, dass die Fahrer mächtig ins Schwitzen kommen werden. Von dort aus reihen sich die Top-30-Qualifikanten im nahegelegenen Stadtzentrum zu einem abendlichen SuperEnduro-Rennen auf. Unter künstlicher Beleuchtung wird ein intensiver Parcours für spannende Rennen geboten.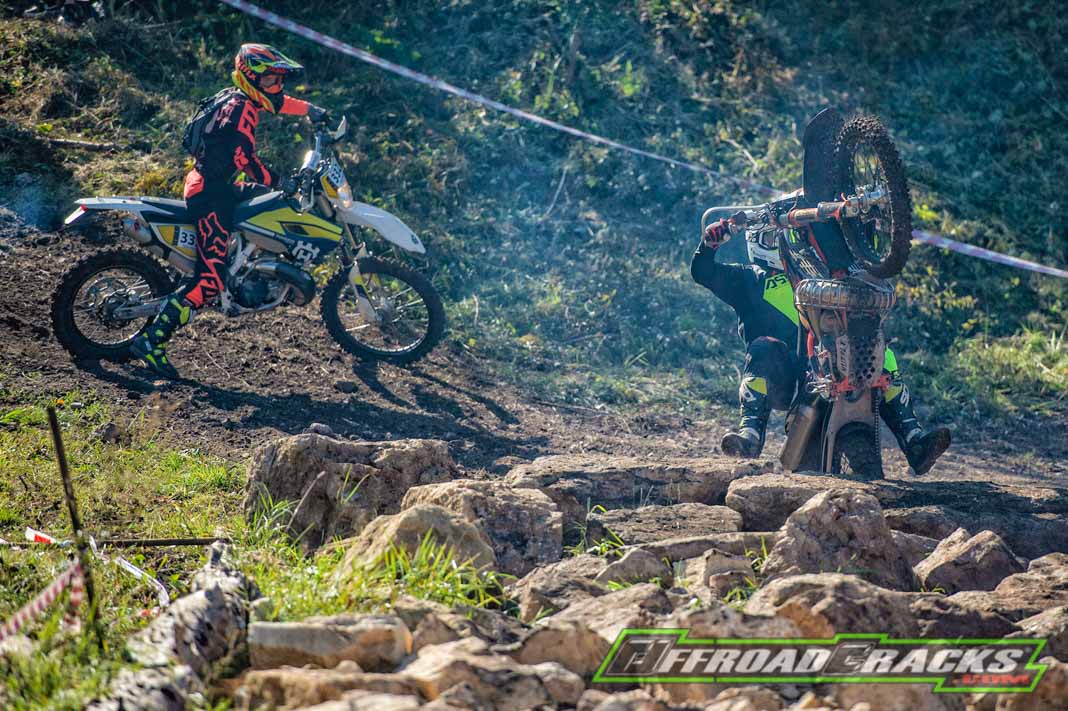 Am Sonntag geht es zurück auf die Rennstrecke Dabrowa Gornicza. Das Finale des Wochenendes bietet ein hartes, körperlich anstrengendes dreistündiges Extrem-Cross-Country-Rennen. Auf einer 15 Kilometer langen Runde wird es ein echter Kampf werden..
An der Spitze der Gesamtwertung hat Manuel Lettenbichler von Red Bull KTM Factory Racing einen knappen Vorsprung vor Billy Bolt von Rockstar Energy Husqvarna Factory Racing. Wade Young und Mario Roman von Sherco Factory Racing liefern sich ebenfalls einen engen Kampf um den dritten Platz. Mit drei verbleibenden Runden im diesjährigen Titelkampf gibt es bei der polnischen HERO Challenge viel zu gewinnen, aber auch viel zu verlieren.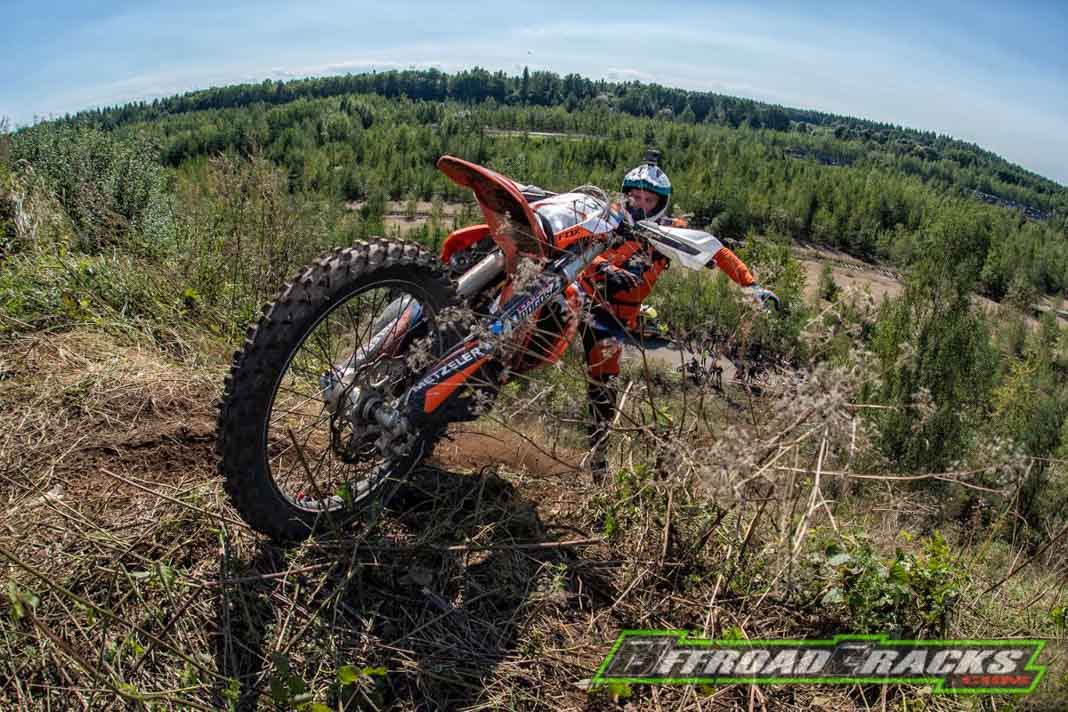 Die sechste Runde der FIM Hard Enduro World Championship findet am 11./12. September bei der HERO Challenge in Polen statt.
Weitere Infos unter: https://herochallenge.pl/en/
FIM Hard Enduro World Championship Tabellenstand (nach 5 von 8 Rennen)
1. Manuel Lettenbichler (KTM) 54pts
2. Billy Bolt (Husqvarna) 53pts
3. Wade Young (Sherco) 40pts
4. Mario Roman (Sherco) 37pts
5. Jonny Walker (Beta) 34pts
6. Taddy Blazusiak (GASGAS) 26pts
7. Alfredo Gomez (Husqvarna) 24pts
8. Michael Walkner (GASGAS) 21pts
9. Teodor Kabakchiev (Husqvarna) 19pts
10. Graham Jarvis (Husqvarna) 15pts
2021 FIM Hard Enduro World Championship Termine
Round 1: Extreme XL Lagares – Portugal, May 7/8/9
Round 2: Red Bull Erzbergrodeo – Austria, June 3/4/5/6
Round 3: Abestone Hard Enduro – Italy, July 10/11
Round 4: Red Bull Romaniacs – Romania, July 27/28/29/30/31
Round 5: Red Bull TKO – USA, August 13/14/15
Round 6: HERO Challenge – Poland, September 11/12
Round 7: Hixpania Hard Enduro – Spain, October 1/2/3
Round 8: GetzenRodeo – Germany, October 29/30
---

The FIM Hard Enduro World Championship will soon gear up for the second half of the series, beginning with Poland's HERO Challenge on September 11/12.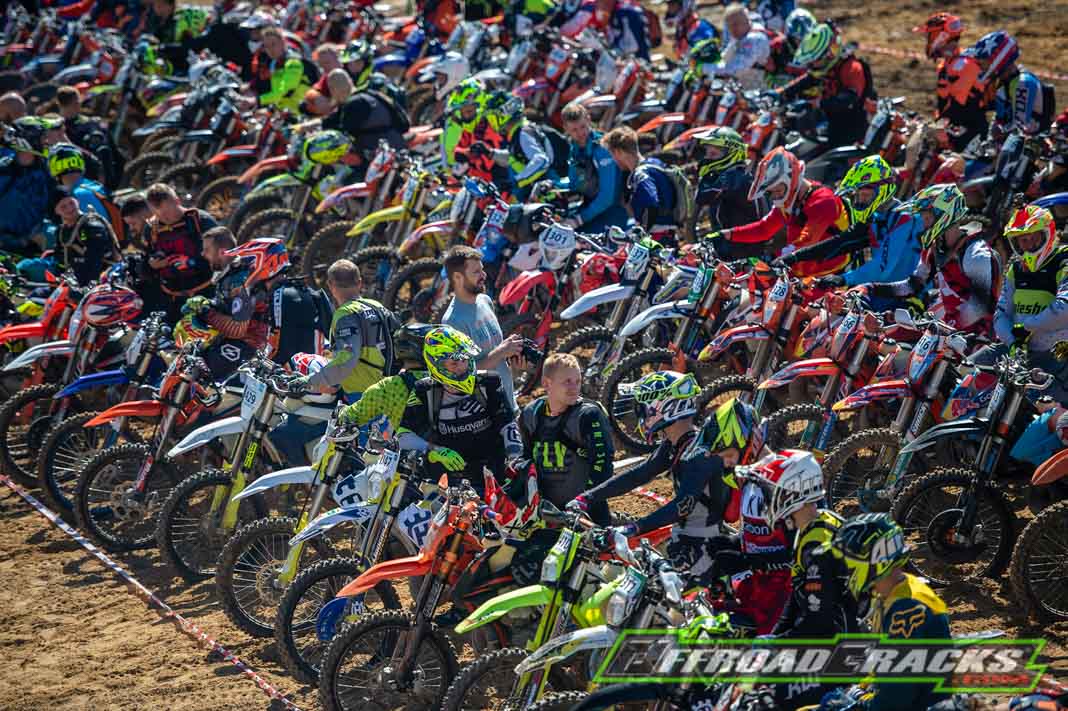 Set to mark round six of this year's championship chase, the extreme cross country race is set to welcome the world's best Hard Enduro competitors, along with a host of passionate amateur warriors, as they do battle across two days in the Polish region of Dabrowa Górnicza.
Offering a real mix of challenges for competitors, racing begins with a qualifier on Saturday morning featuring motocross, enduro and superenduro elements, ensuring riders will work up a sweat. From there, the top 30 qualifiers line up in the nearby city centre for an evening SuperEnduro race. Under artificial lighting, an intense course is set to produce some exciting racing.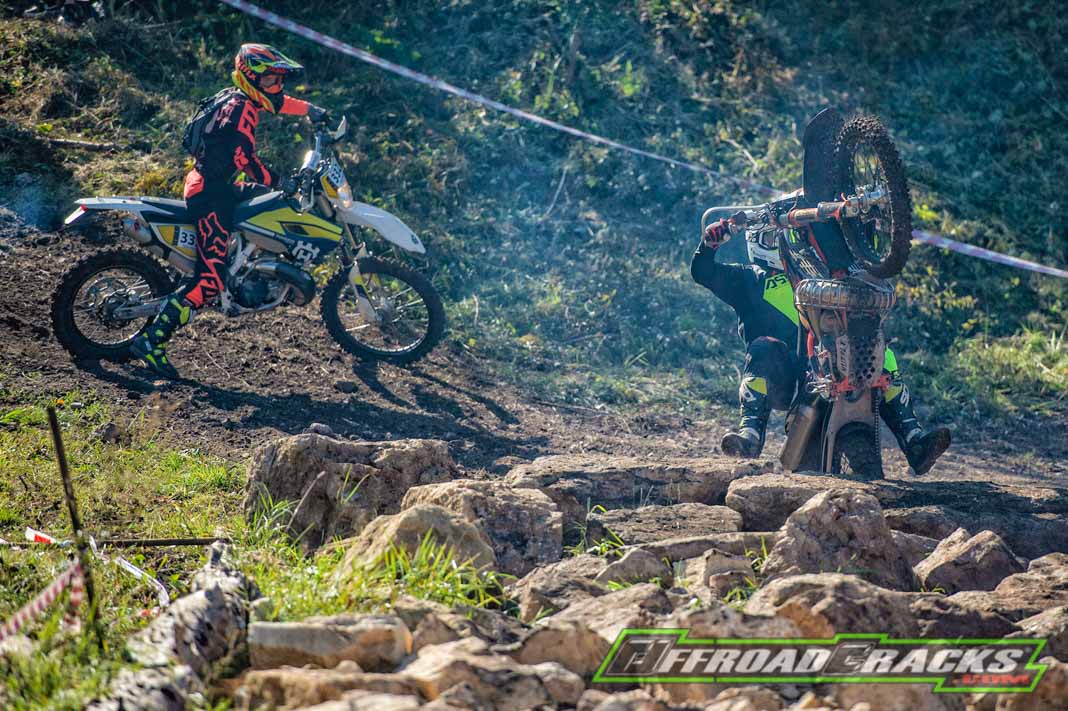 Returning to the Dabrowa Gornicza race circuit for Sunday, the business end of the weekend features a tough, physically demanding three-hour extreme cross country race. Laid out across a 15-kilometre loop, it will be an all-out action affair.
At the head of the standings Red Bull KTM Factory Racing's Manuel Lettenbichler holds a narrow one-point lead over Rockstar Energy Husqvarna Factory Racing's Billy Bolt. Sherco Factory Racing's Wade Young and Mario Roman are also locked in a close battle for third. With three rounds remaining in this year's title fight, there is a lot to gain at Poland's HERO Challenge.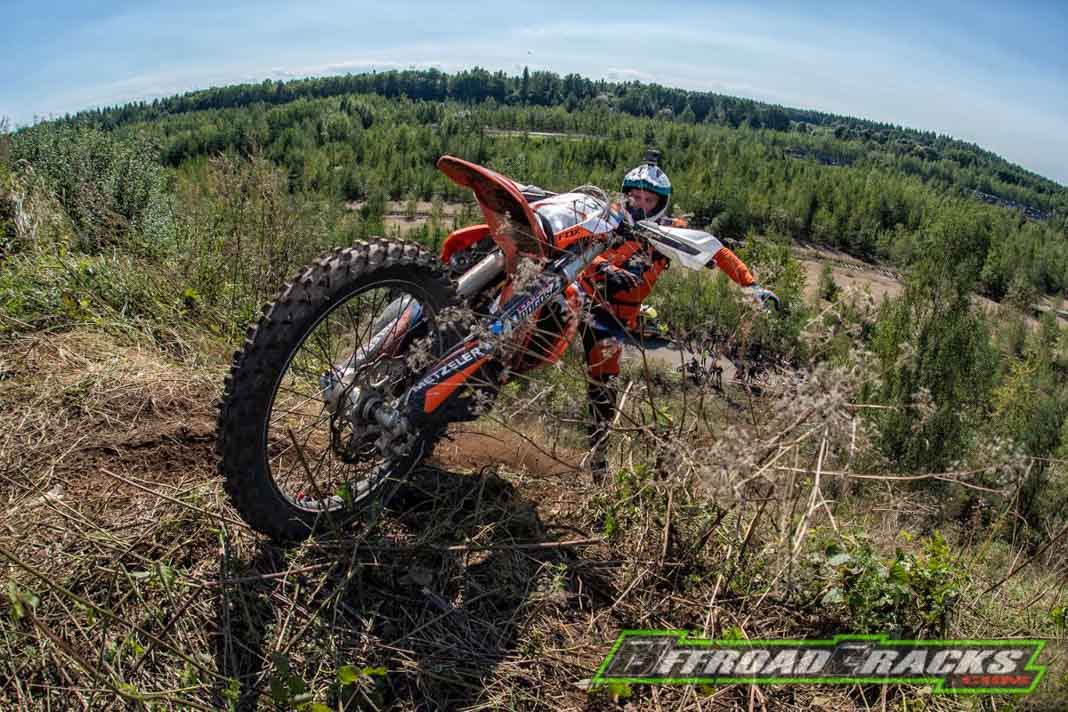 Round six of the FIM Hard Enduro World Championship takes place at HERO Challenge in Poland on September 11/12.
For more information, visit: https://herochallenge.pl/en/
FIM Hard Enduro World Championship standings (after 5 of 8 rounds)
1. Manuel Lettenbichler (KTM) 54pts
2. Billy Bolt (Husqvarna) 53pts
3. Wade Young (Sherco) 40pts
4. Mario Roman (Sherco) 37pts
5. Jonny Walker (Beta) 34pts
6. Taddy Blazusiak (GASGAS) 26pts
7. Alfredo Gomez (Husqvarna) 24pts
8. Michael Walkner (GASGAS) 21pts
9. Teodor Kabakchiev (Husqvarna) 19pts
10. Graham Jarvis (Husqvarna) 15pts
2021 FIM Hard Enduro World Championship calendar
Round 1: Extreme XL Lagares – Portugal, May 7/8/9
Round 2: Red Bull Erzbergrodeo – Austria, June 3/4/5/6
Round 3: Abestone Hard Enduro – Italy, July 10/11
Round 4: Red Bull Romaniacs – Romania, July 27/28/29/30/31
Round 5: Red Bull TKO – USA, August 13/14/15
Round 6: HERO Challenge – Poland, September 11/12
Round 7: Hixpania Hard Enduro – Spain, October 1/2/3
Round 8: GetzenRodeo – Germany, October 29/30
Quelle / Source: FIM Hardenduro