SAISONSTART – HARDENDURO-WM 2023: Xross Serbien!
Die Hardenduro-Weltmeisterschaft startet durch und bestreitet ihren Auftakt bei der serbischen Xross Hardenduro Rally 2023. Und schon geht's los mit dem Akrapovic Prolog in Zlatibor.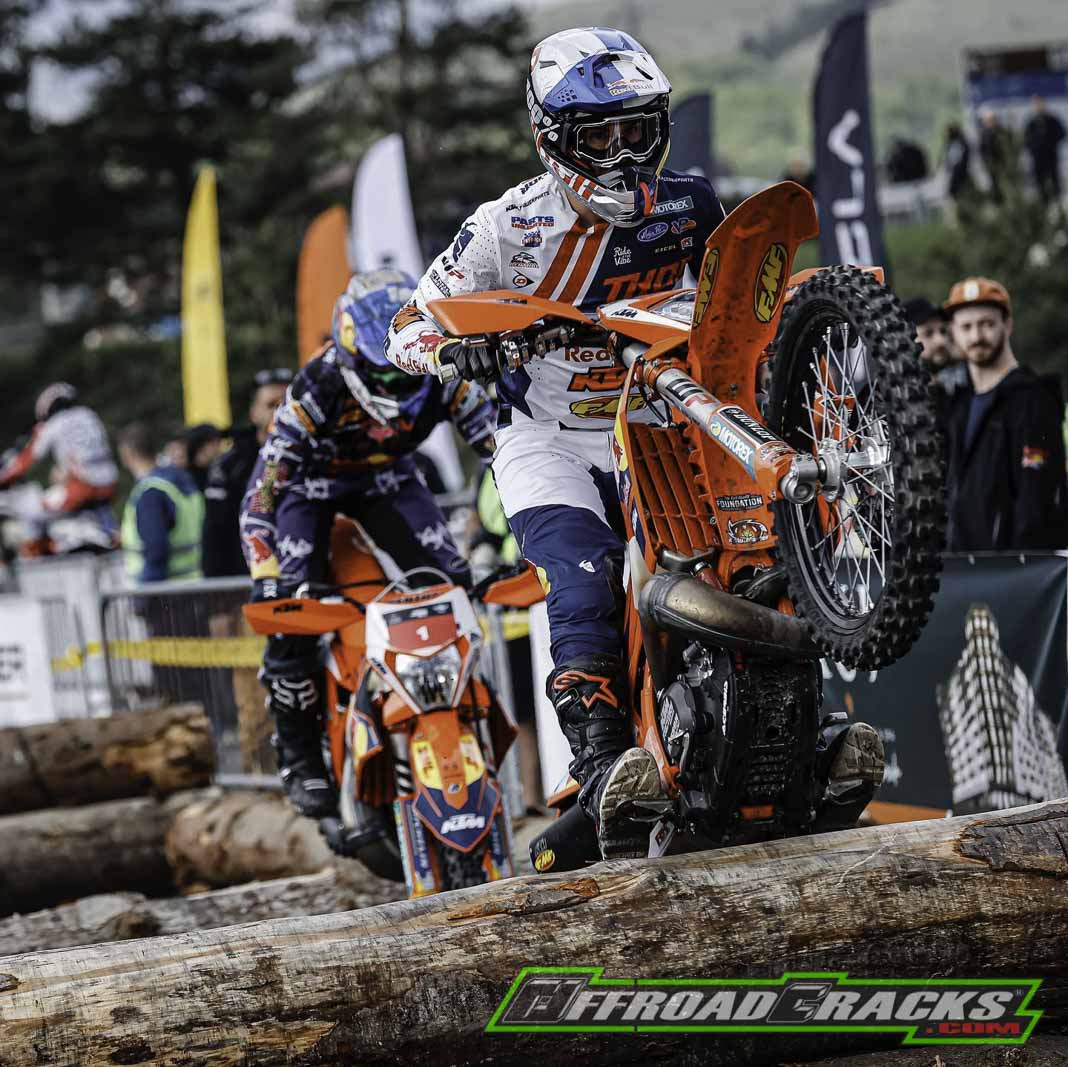 Als die Pro-Klasse zu ihrem Finale über sechs Minuten und eine Runde an den Start ging, holte sich Billy Bolt (UK) sogleich den Holeshot und qualifizierte sich in Bestzeit vor Trystan Hart (USA) und Alfredo Gomez (ESP).
Nachdem der frischgebackene FIM-SuperEnduro-Weltmeister den größten Teil der Saison 2022 verletzungsbedingt verpasst hatte, bewältigte er die Strecke mit einer Leichtigkeit, die seinesgleichen sucht und legte eine fehlerfreie Fahrt hin, die ihm einen sensationellen Vorsprung von 38 Sekunden auf dieser kurzen Strecke einbrachte. Was für eine Überlegenheit! Ob er das im Gelände so dominant fortführen kann?
Hinter ihm tobte der Kampf um den restlichen Podiumsplatz. Gomez kämpfte sich nach vorn und sicherte sich den zweiten Platz, während Hart schließlich den amtierenden FIM-Hardenduro-Weltmeister Manuel Lettenbichler (KTM) vom dritten Platz verwies.
Der Brite Mitch Brightmore war der Mann der Stunde in der FIM Hardenduro Junior Weltmeisterschaft, der einen beeindruckenden fünften Platz direkt hinter Manuel Lettenbichler belegte – was für ein Statement.
Umso wichtiger für 2023 ist, dass bei den diesjährigen Prologrennen der FIM Hardenduro World Championship nicht nur die Startreihenfolge für den folgenden Renntag festgelegt wird, sondern auch Meisterschaftspunkte an die drei Erstplatzierten vergeben werden.
Mit drei Punkten auf dem Konto für seinen Prolog-Sieg hat Bolt sein Konto für 2023 bereits aufgestockt. Gomez holte zwei wohlverdiente Punkte, während Hart sich einen Punkt sicherte.
Heute stehen den Fahrern 180 knackige Rennkilometer bevor. Es wird definitiv heiß hergehen.
Prolog-Ergebnisse
1. Billy Bolt (UK) 8 Runden, 7:20,83
2. Alfredo Gomez (ESP) 8 Runden, 7:59,11
3. Trystan Hart (USA) 8 Runden, 8:02,95
4. Manuel Lettenbichler (GER) 8 Runden, 8:04,56
5. Mitch Brightmore (UK) 8 Runden, 8:16,60
2023 FIM Hardenduro World Championship
Round 1: Xross, Serbia – May 17/18/19/20 *
Round 2: Red Bull Erzbergrodeo, Austria – June 8/9/10/11 *
Round 3: Red Bull Abestone, Italy – July 7/8/9 *
Round 4: Red Bull Romaniacs, Romania – July 25/26/27/28/29
Round 5: Red Bull Outliers, Canada – August 26/27
Round 6: 24MX Hixpania Hard Enduro, Spain – October 13/14/15
Round 7: 24MX GetzenRodeo, Germany – November 3/4 *
* FIM Hard Enduro Junior World Championship supported by KLIM – Camp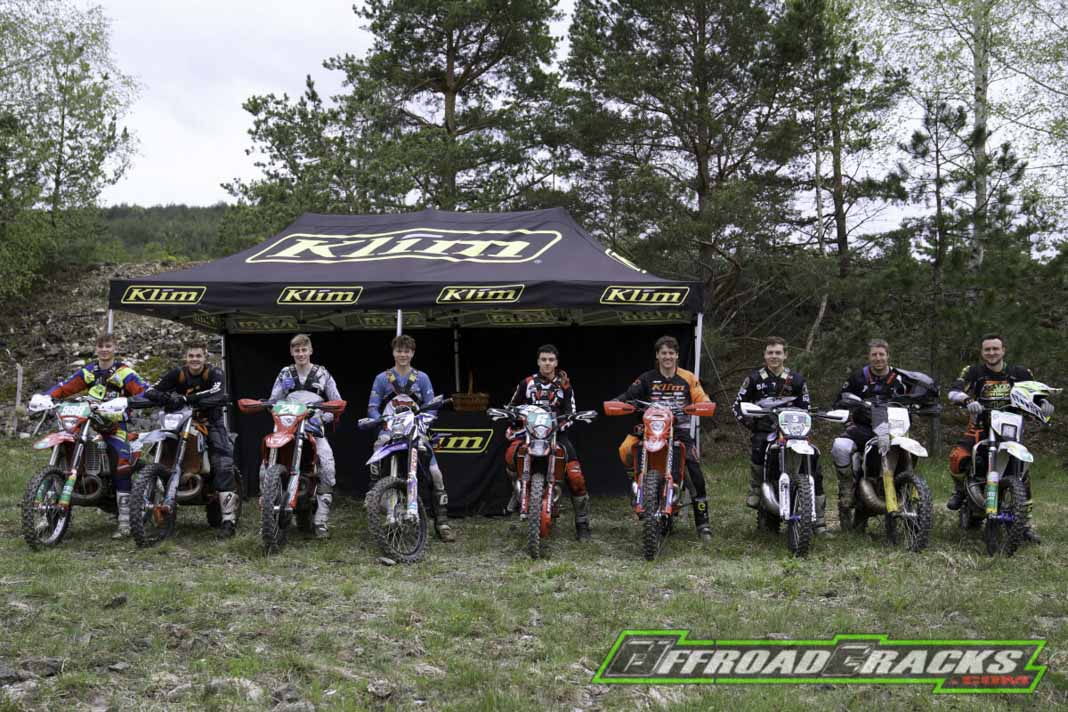 ---

SEASON OPENER – FIM HARDENDURO WORLD CHAMPIONSHIP 2023: Xross Serbien!
The Hardenduro World Championship is taking off and kicks off with the Serbian Xross Hardenduro Rally 2023. And off we go with the Akrapovic prologue in Zlatibor.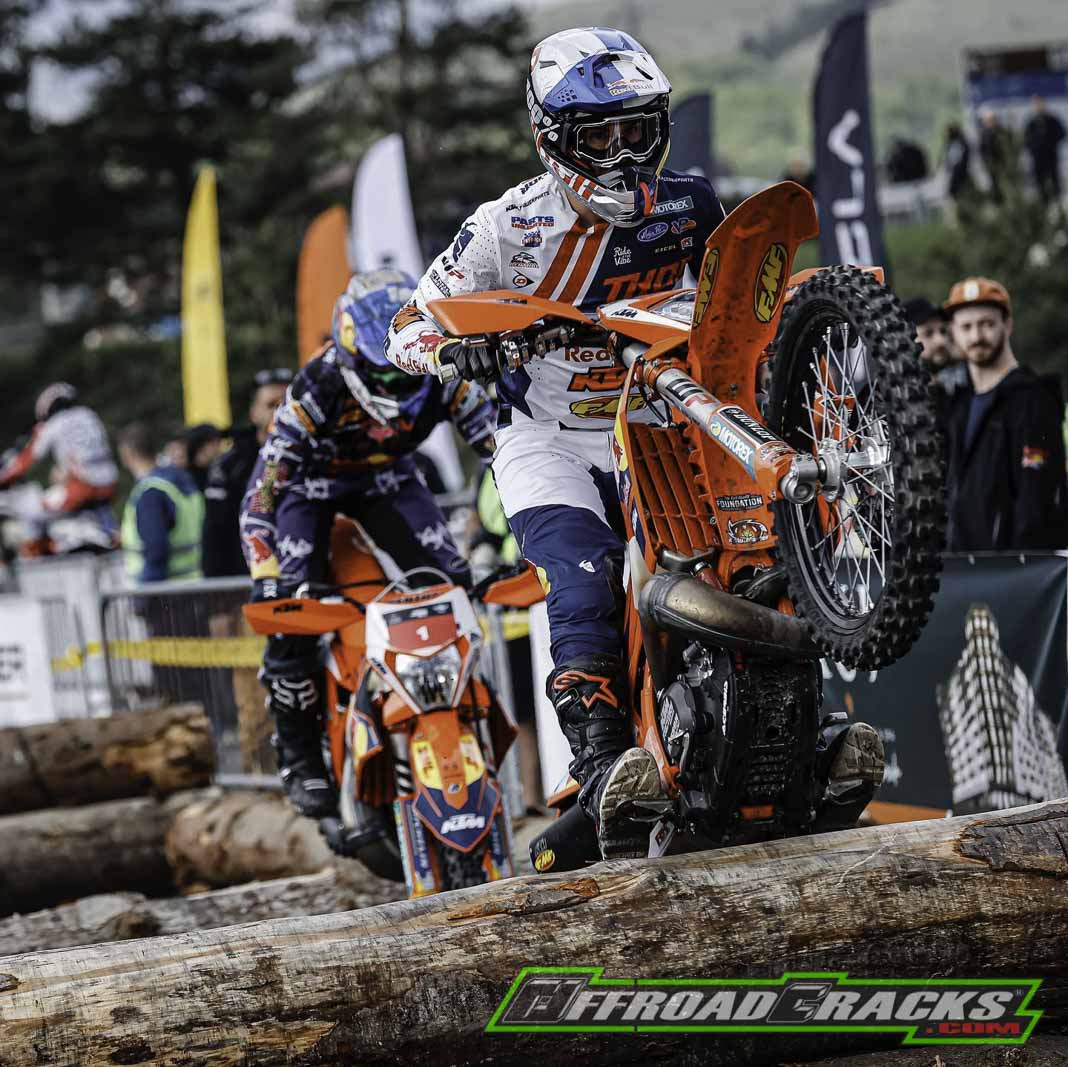 When the Pro class started their final over six minutes and one lap, Billy Bolt (UK) immediately got the holeshot and qualified in best time ahead of Trystan Hart (USA) and Alfredo Gomez (ESP).
After missing most of the 2022 season through injury, the newly crowned FIM SuperEnduro World Champion tackled the course with unparalleled ease and put in a flawless ride that gave him a sensational 38 second lead over the short course. What superiority! Can he continue to do so dominantly off-road?
Behind him, the fight for the rest of the podium was raging. Gomez fought his way up and secured second place while Hart eventually relegated reigning FIM Hardenduro World Champion Manuel Lettenbichler (KTM) from third place.
Britain's Mitch Brightmore was the man of the hour in the FIM Hardenduro Junior World Championship, finishing an impressive fifth place just behind Manuel Lettenbichler – what a statement.
It is all the more important for 2023 that at this year's prologue races of the FIM Hardenduro World Championship not only the starting order for the following race day will be determined, but also that championship points will be awarded to the top three places.
With three points to his tally from his Prologue win, Bolt has already boosted his tally for 2023. Gomez picked up two well-deserved points while Hart secured one point.
Today the drivers face 180 tough racing kilometers. It's definitely going to be hot.
Prolog results
Billy Bolt (UK) 8 Runden, 7:20,83
Alfredo Gomez (ESP) 8 Runden, 7:59,11
Trystan Hart (USA) 8 Runden, 8:02,95
Manuel Lettenbichler (GER) 8 Runden, 8:04,56
Mitch Brightmore (UK) 8 Runden, 8:16,60
2023 FIM Hardenduro World Championship
Round 1: Xross, Serbia – May 17/18/19/20 *
Round 2: Red Bull Erzbergrodeo, Austria – June 8/9/10/11 *
Round 3: Red Bull Abestone, Italy – July 7/8/9 *
Round 4: Red Bull Romaniacs, Romania – July 25/26/27/28/29
Round 5: Red Bull Outliers, Canada – August 26/27
Round 6: 24MX Hixpania Hard Enduro, Spain – October 13/14/15
Round 7: 24MX GetzenRodeo, Germany – November 3/4 *
* FIM Hard Enduro Junior World Championship supported by KLIM – Camp