ABESTONE Italy – Hardenduro Action 2021

---
HINWEIS: Das Video ist noch deaktiviert, damit keine unerwünschte Datenübertragung zu Youtube stattfindet. Zur Aktivierung bitte auf das Vorschaubild/Video-Link klicken. Damit werden Daten übermittelt, zu deren Art, Umfang und Verwendungszweck wir keineAuskünfte geben können.
---
NOTE: The video is still deactivated so that no unwanted data transfer to YouTube takes place. To activate, please click on the preview image / video link. This transmits data about the type, extent and purpose of which we cannot provide any information.
---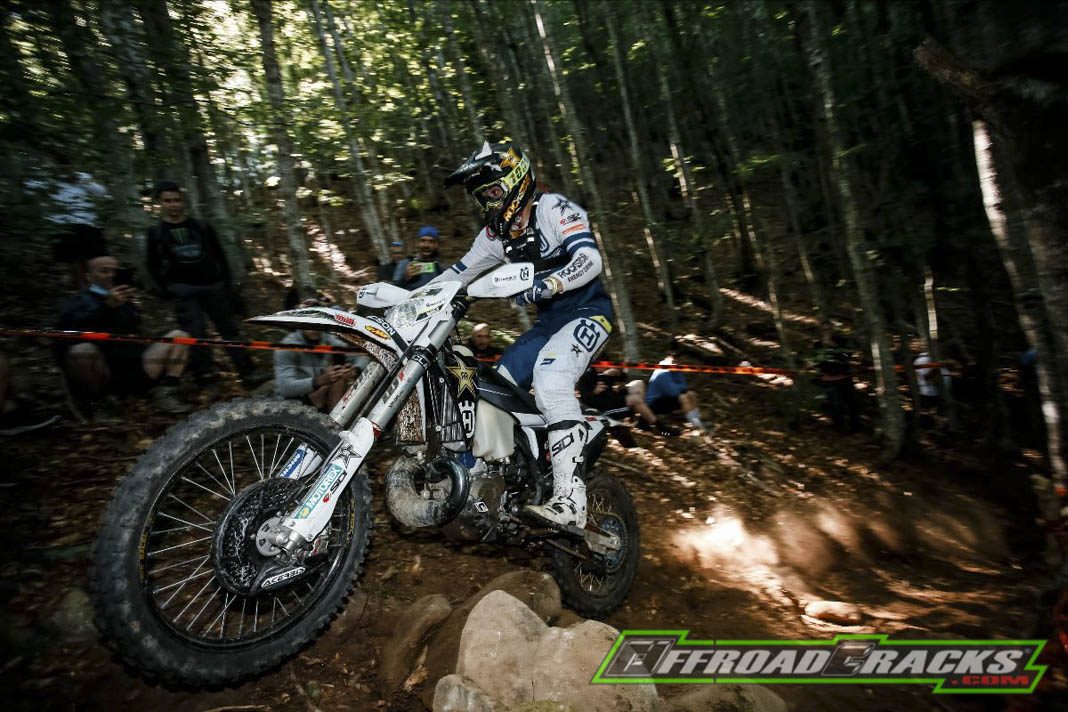 Egal, ob große Namen wie Graham Jarvis, Manuel Lettenbichler, Jonny Walker auf seiner neuen Beta oder Alfredo Gomez, bis hin zu Taddy Blazusiak, Mario Roman, oder Wade Young. Keiner konnte den auftrumpfenden Engländer Billy Bolt in irgendeiner Weise die Stirn bieten. Er fuhr laut Aussage seiner Fahrerkollegen überlegen und kontrolliert. Was für ein Lob will man mehr von seiner Konkurrenz, das fast einem Ritterschlag gleich kommt.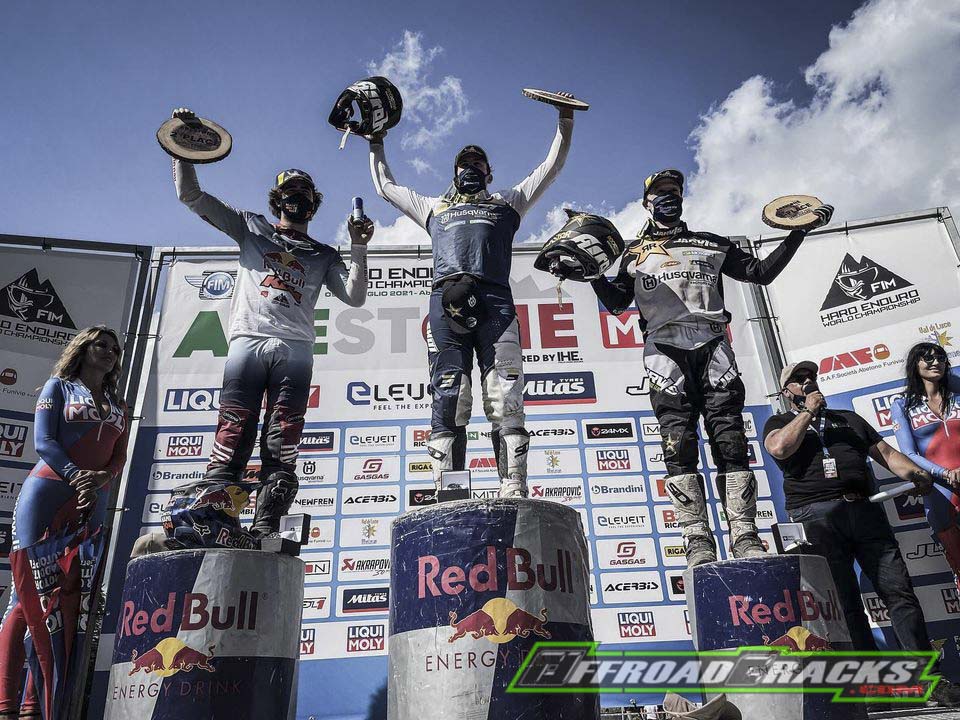 Abestone richtete am WE das erste echte und gewertete Hardenduro-Rennen der Hardenduro Weltmeisterschaft 2021 aus und nicht nur Fahrer, sondern auch die zahlreich angereisten Zuschauer waren schlichtweg begeistert.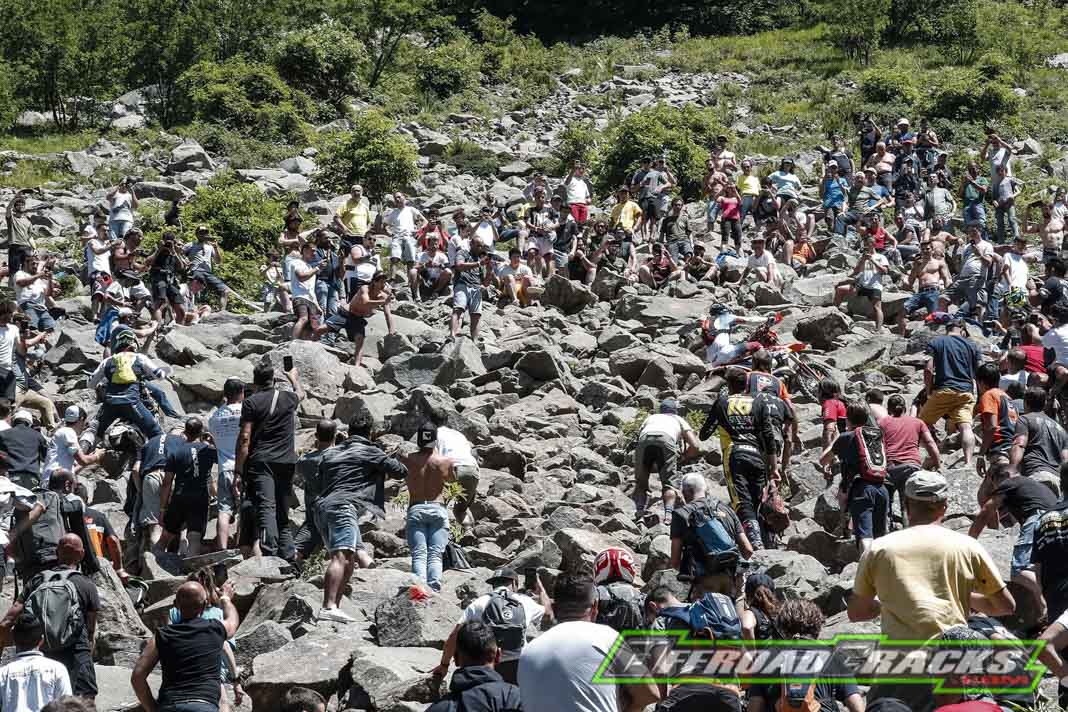 Bereits in der Qualifikation am Freitag legte Billy mit Bestzeit vor. Gefolgt von Letti und Taddy hatte er damit für den Samstag eine ideale Ausgangsposition geschaffen. Der dreimal zu fahrende JUST1 Spezial-Test über jeweils 10 Kilometer Länge und verschiedensten technischen Waldtrails und Highspeed-Abschnitte stellten für Billy kein Problem dar und er sicherte sich dreimal(!) hintereinander die Bestzeit. Damit waren auch schon die 50 besten Fahrer für das Superfinale am Sonntag gesetzt. Während Billy mit einem erheblichen Vorsprung erneut durchstarten konnte. Ob es für den Sieg reicht?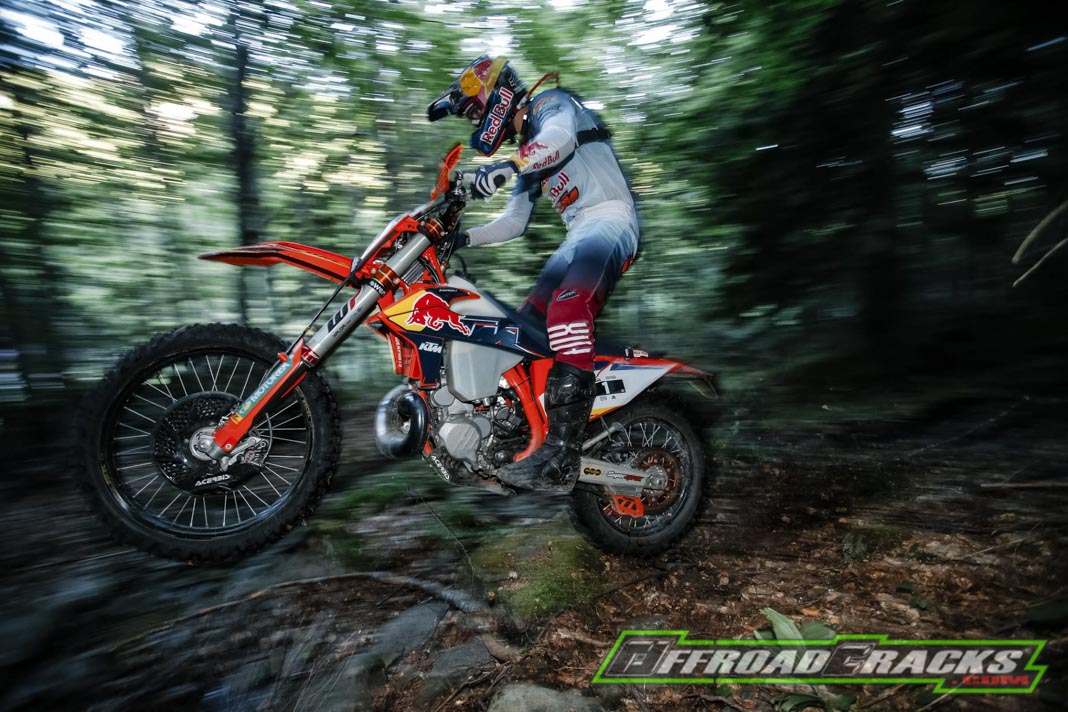 Mit knapp 12 Sekunden Vorsprung auf seinen stärksten Rivalen Manuel Lettenbichler hatte Billy zwar einen beachtlichen Vorteil, der sich aber – wie jeder weiß – im Hardenduro-Racing durch einen Fahrfehler schnell umkehren kann. Während Billy die Strecke eröffnete, nahm sich Letti zunächst etwas Zeit und startete erst dann die Verfolgung. Mit dem Wissen, dass das schwere Bachbett ein hartes Stück Arbeit werden würde, gab Letti alles, um an das Hinterrad von Billy zu fahren. Während der zwei Runden schenkten sich beide Fahrer keinen Meter. Einmal war Billy bergab vorn, während Letti bergauf über die felsigen Abschnitte kleinere Vorteile hatte und führte. Doch dann legte Billy Bolt auf seiner Husqvarna den Hebel um und enteilte Letti, so dass dieser keine Chance mehr auf den Sieg hatte.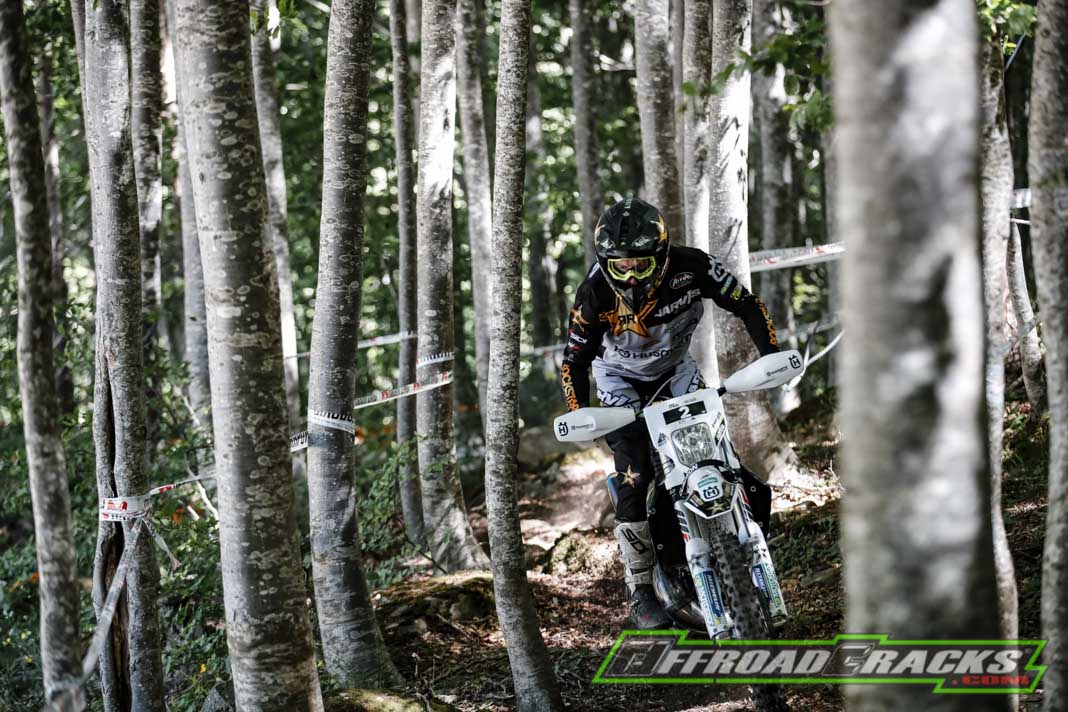 Hinter dem führenden Duo – fast 13 Minuten im Rückstand – macht sich Graham Jarvis auf seine Mission. Nur als Neunter gestartet erwartete ihn ein hartes Stück Arbeit. Er startete derart durch, dass er sich eine Position nach der anderen schnappte und sogar nach der ersten Runde nicht zum Tanken fuhr. Ein Risiko? Für ihn anscheinend nicht, denn dadurch konnte er mächtig aufholen und musste sich weniger mit seinen Gegner auf der Strecke beschäftigen, auch wenn hier noch immer genug unterwegs waren. Seine Taktik und seine unglaubliche Erfahrung katapultierten das Hardenduro-Urgesteint mit satten 46 Jahren auf einen beeindruckenden dritten Platz.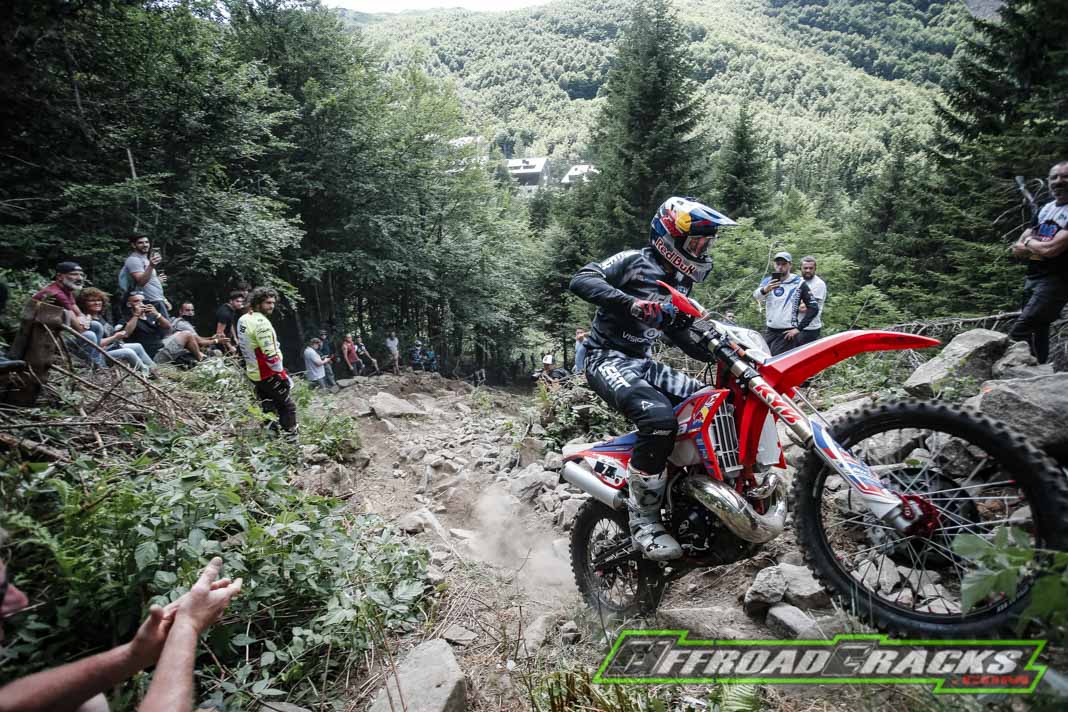 Ebenfalls eine starke Vorstellung lieferte der neue Beta-Fahrer Jonny Walker ab. Zwar konnte er Graham nicht wirklich etwas entgegen setzen, aber immerhin sicherte er sich damit einen hervorragenden vierten Platz. Graham's Teamkollege Gomez konnte zwar in der ersten Runde noch bei Jarvis mitfahren, doch in der zweiten Runde legte Graham derart nach, dass Gomez abreißen lassen musste und somit Platz fünf belegte.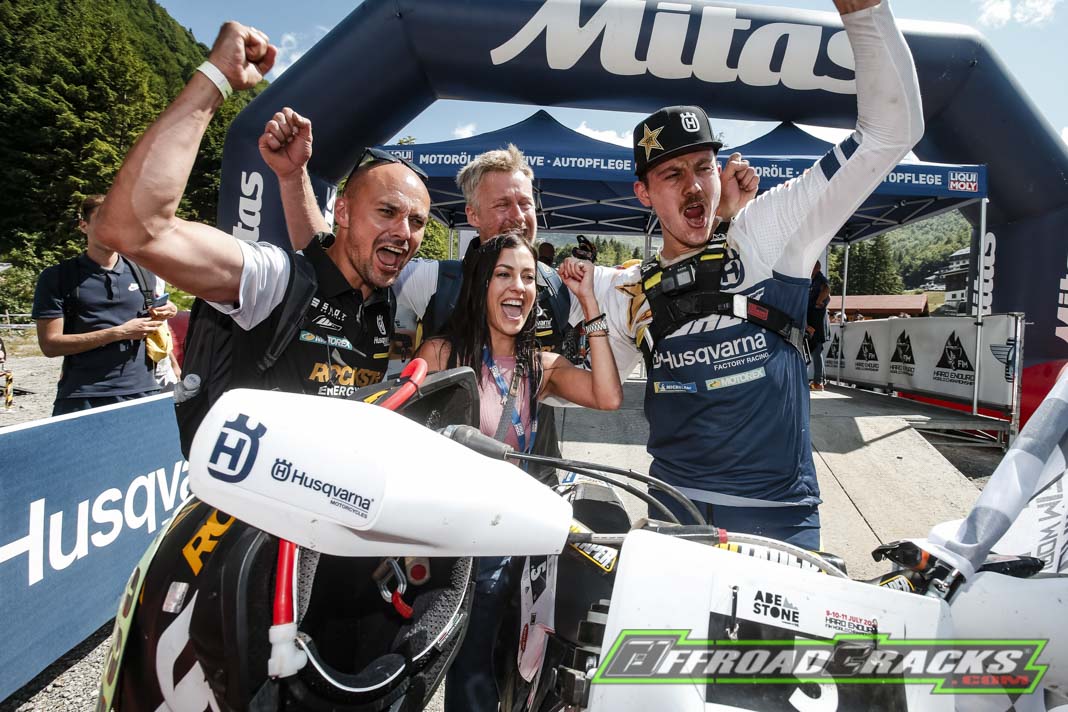 Billy Bolt: "Es ist großartig, hier den Sieg einzufahren – es war ein Traumwochenende für mich, um ehrlich zu sein. Ich bin hierhergekommen, um zu zeigen, dass mein Tempo bei Extreme XL Lagares kein Zufall war und dass ich bereit für die Flussbetten und Anstiege bin und das musste ich hier einfach zeigen. Das Rennen selbst war richtig intensiv. Ich habe die frühe Bachbett-Sektion etwas verschlafen und Manni klebte sofort an meinem Hinterrad. Wir kämpften wie wild und er hatte mich im Minestrone Rock Garden, aber im Wald fühlte ich mich stärker. In der letzten Runde ließ ich ihn dann stehen und holte mir den Sieg!"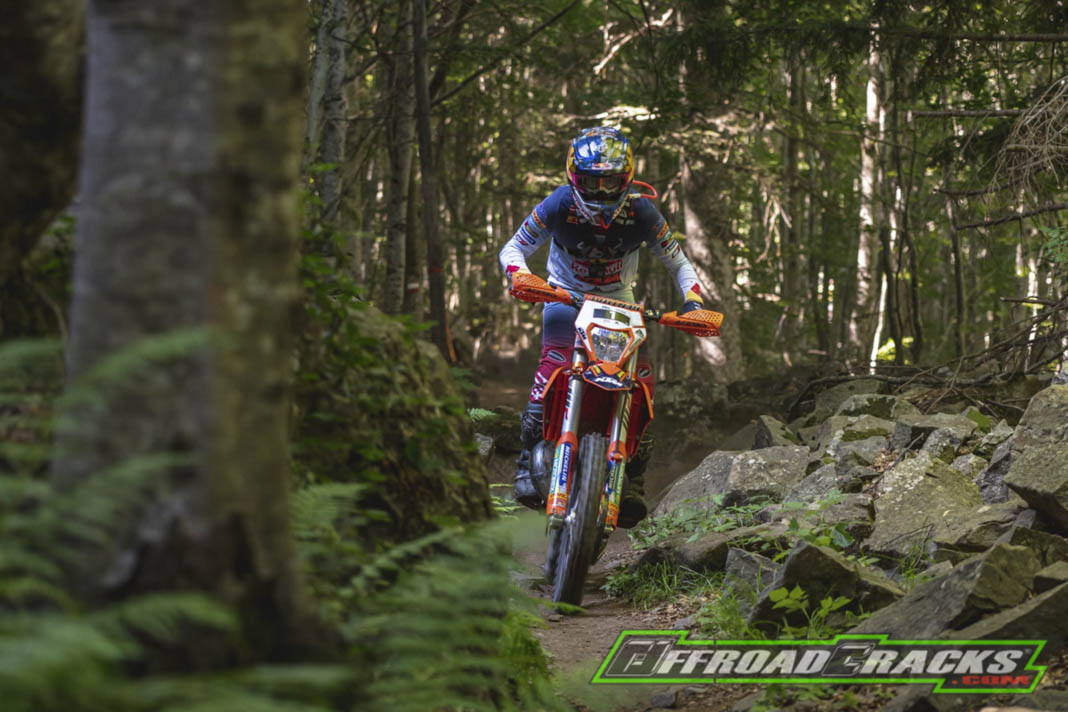 Manuel Lettenbichler: "Ich bin ein bisschen enttäuscht, dass ich nicht gewonnen habe, aber der zweite Platz ist definitiv ein großartiger Saisonstart und die Pace, die wir im Vergleich zum Rest des Feldes hatten, war sehr sehr hoch. Ich kann mich übers Fahren nicht beschweren, ich habe alles gegeben und es war ein guter Kampf mit Billy. Ich habe ihn früh im Fluss erwischt und wir sind dann die meiste Zeit des Rennens zusammen gefahren und haben ständig die Positionen gewechselt. Irgendwie war es nicht ganz mein Tag, aber es ist gut zu wissen, wo meine Pace jetzt ist und mit dem, was wir heute gezeigt haben, wird es noch viel mehr enge Kämpfe geben."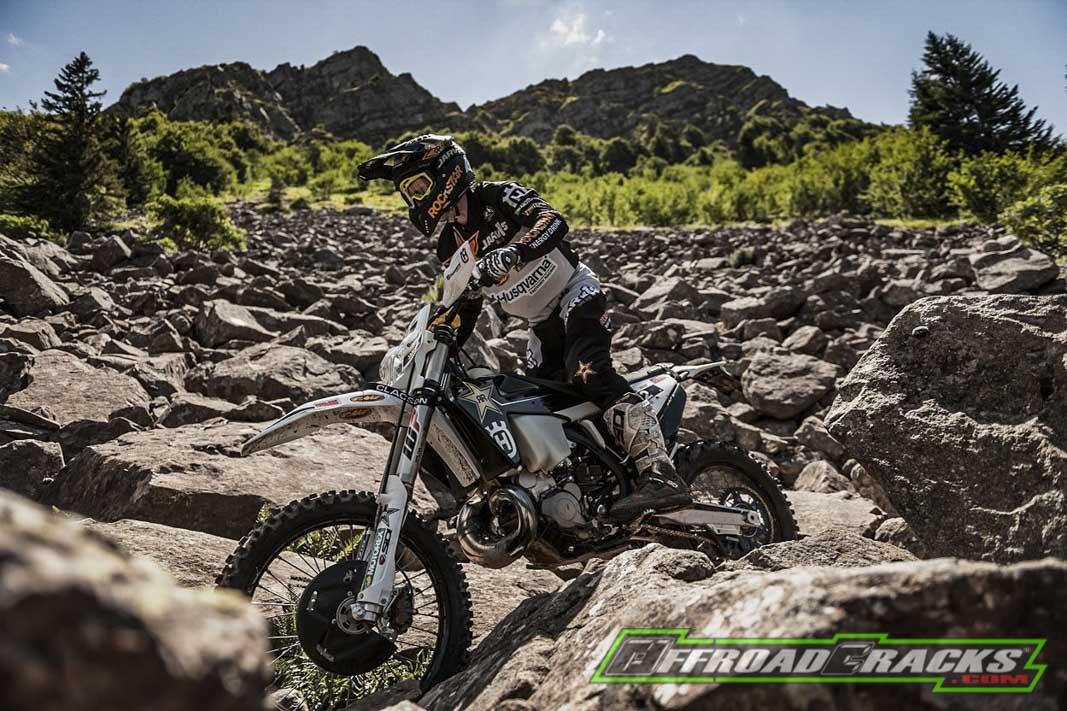 Graham Jarvis: "Meine Qualifikation war mit Platz neun nicht so gut, also hatte ich die meiste Zeit viel Verkehr vor mir. Ich bin in der ersten Runde zu angespannt gefahren und hatte Mühe, einen anständigen Rhythmus zu finden – besonders bei diesen frühen Flussbettabschnitten. Nach und nach wurde ich schneller und die zweite Runde war viel besser. Wir haben darauf gewettet, nicht zu tanken und es hat sich zu unseren Gunsten ausgezahlt. Ich denke, meine Geschwindigkeit und Fitness waren der Grund dafür, um mit den ersten beiden mitzuhalten. Leider verhinderten die frühen Probleme dies. Aber ich freue mich jetzt auf die Red Bull Romaniacs."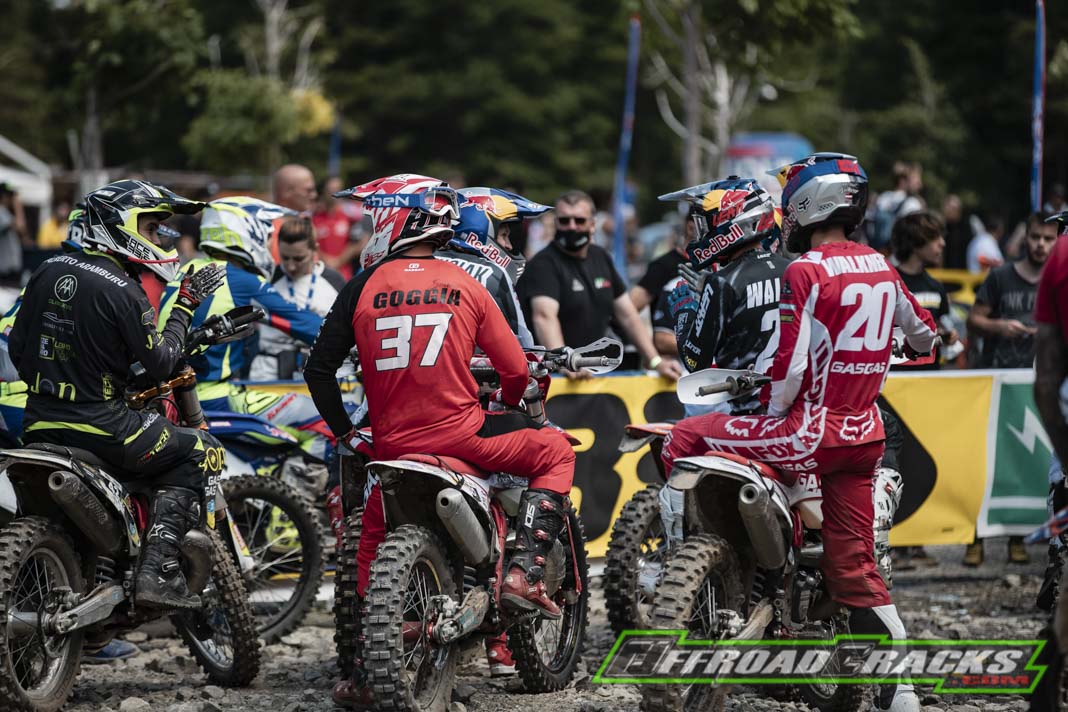 Aus deutschsprachiger Sicht
9. Michael Walkner (Expert)
14. Dieter Rudolf (Expert)
17. Leon Hentschel (Expert)
27. Tim Apolle (Expert)
38. Kai Haase (Expert)
39. Robert Scharl (Expert)
42. Milan Schmuser (PRO)
Ohne Wertung: Kevin Gallas (Expert)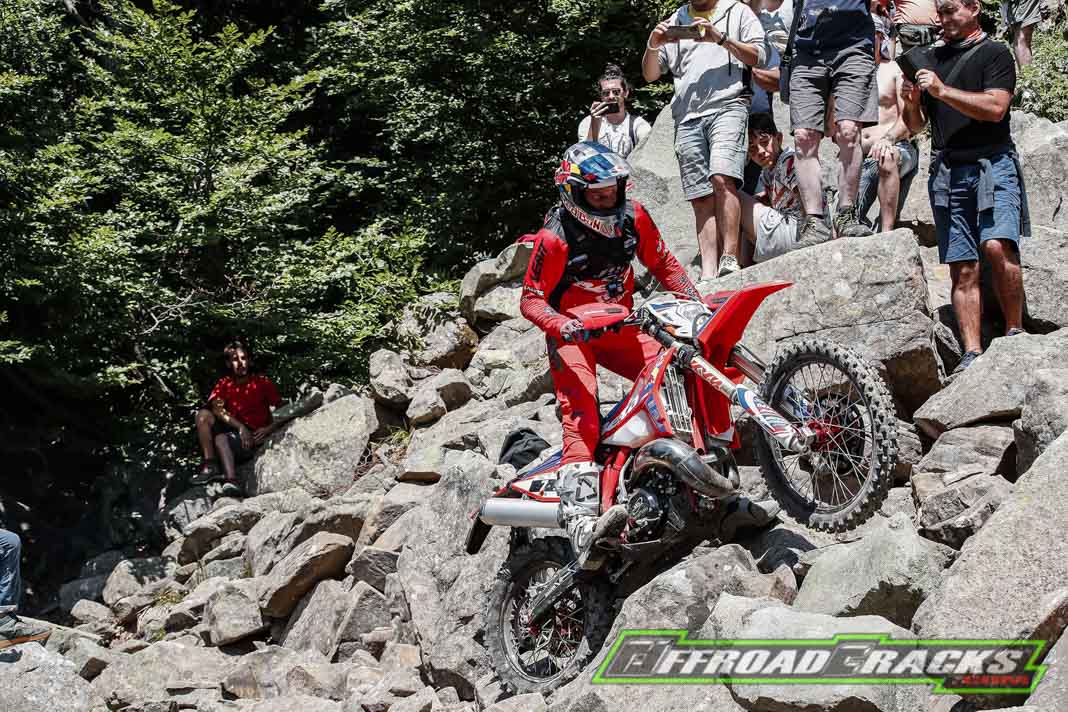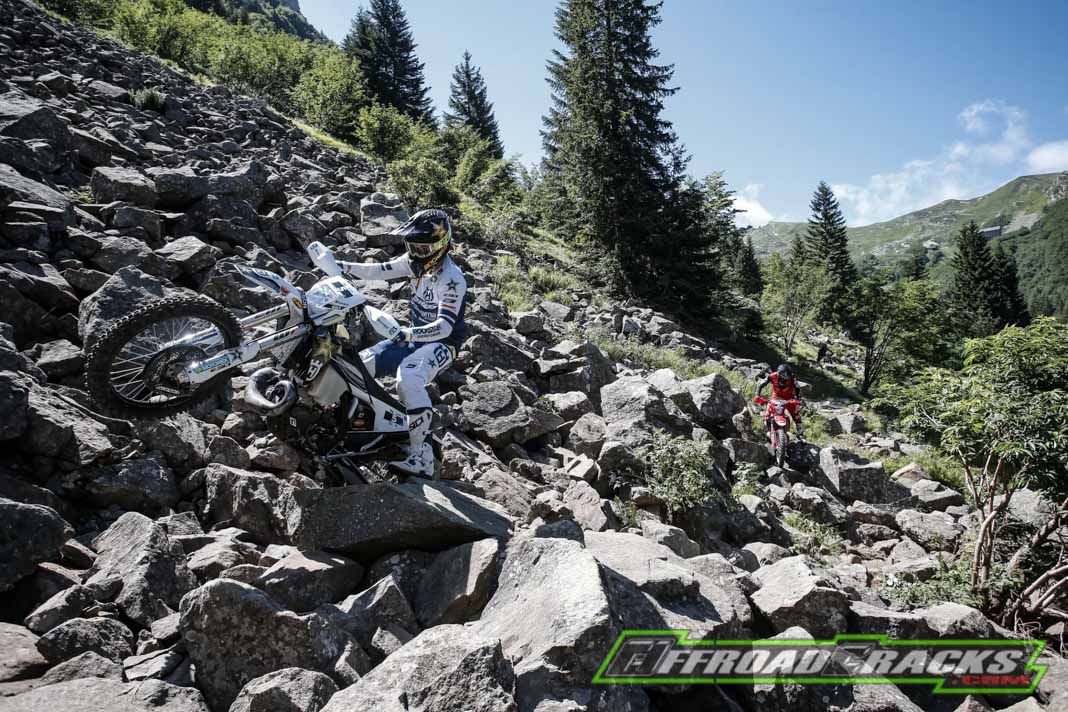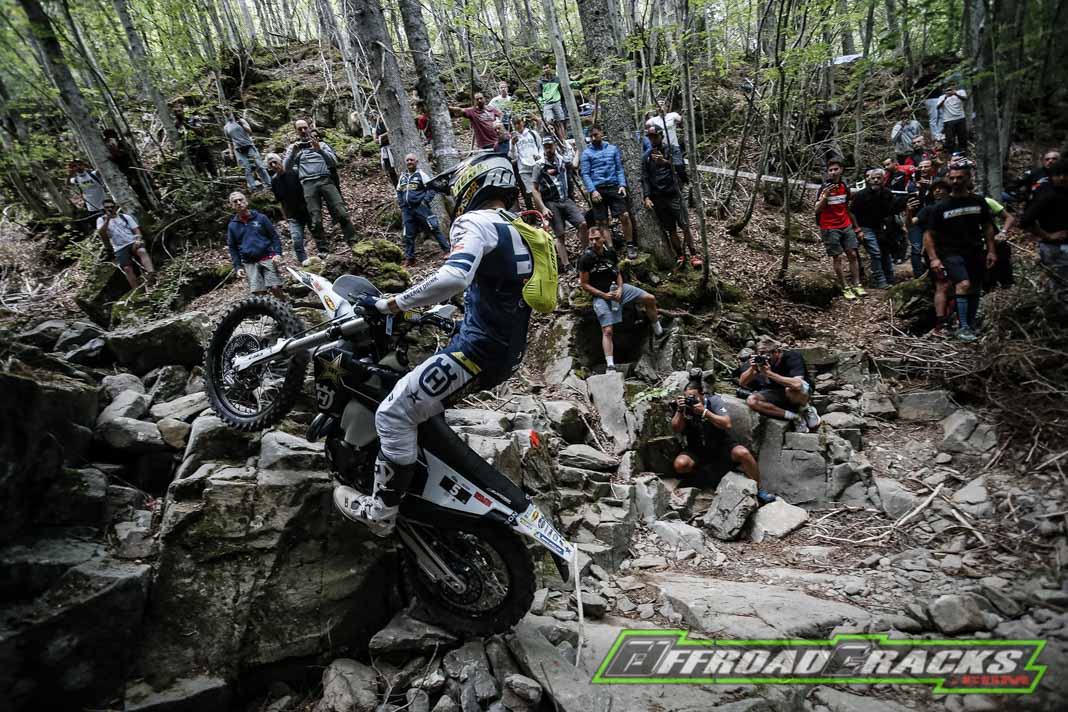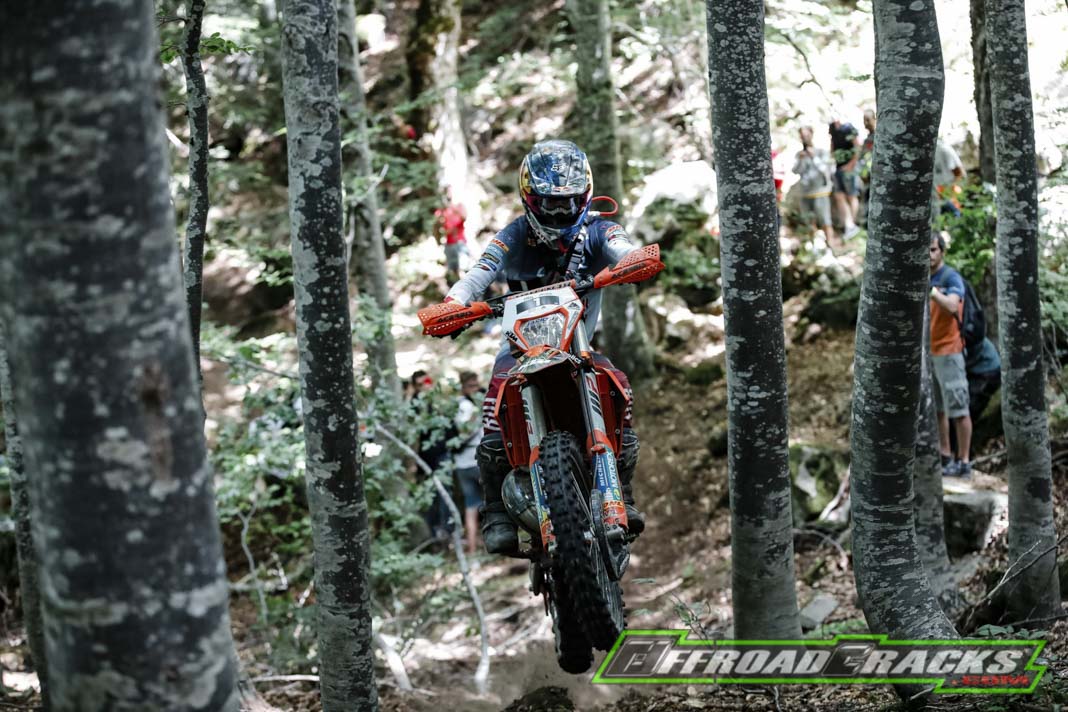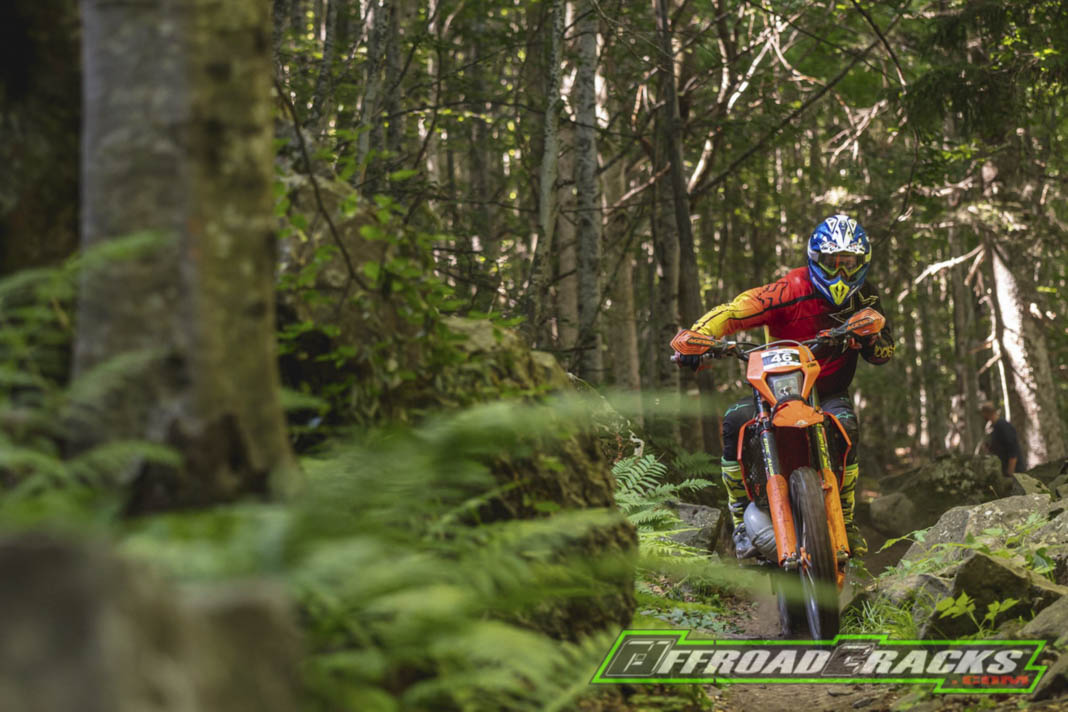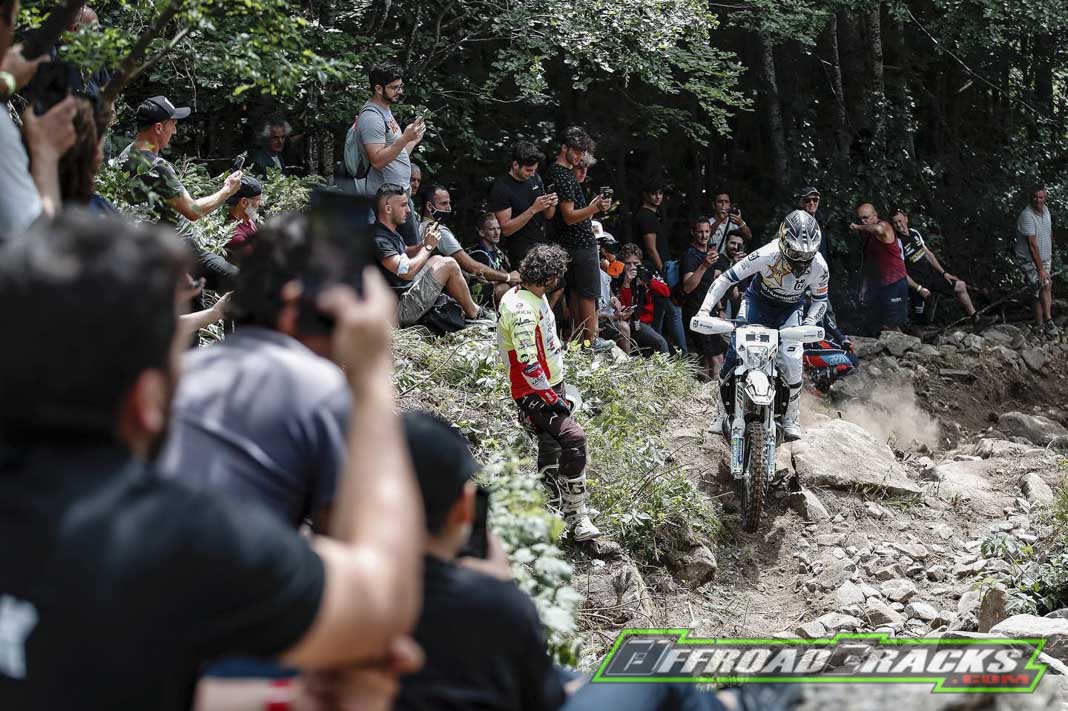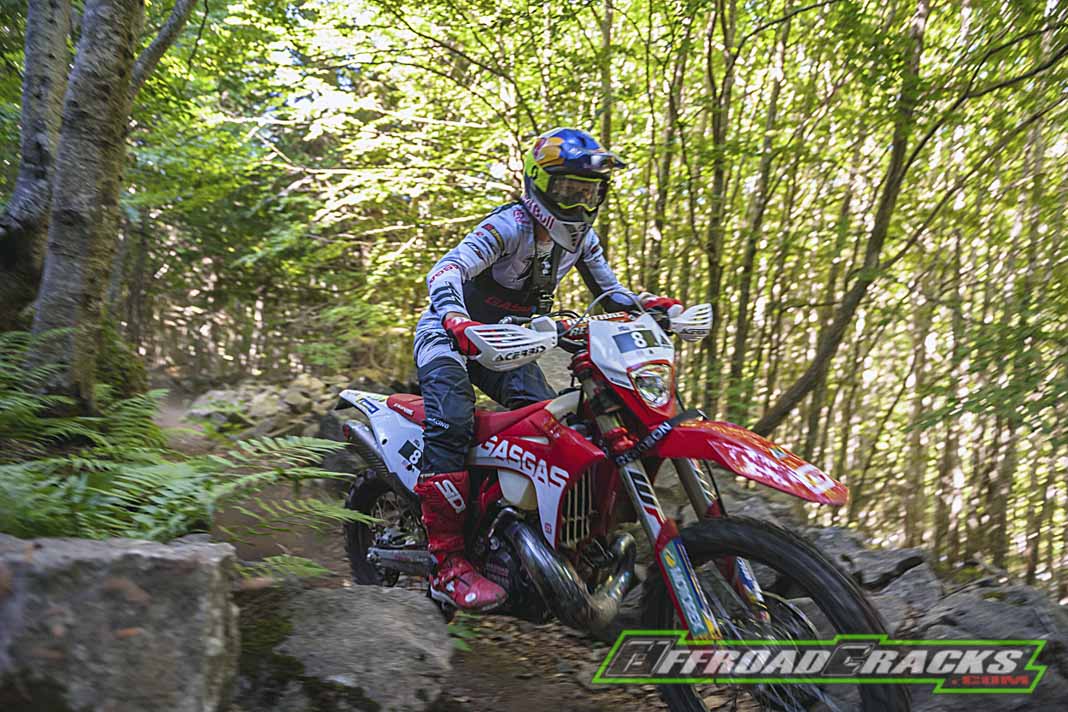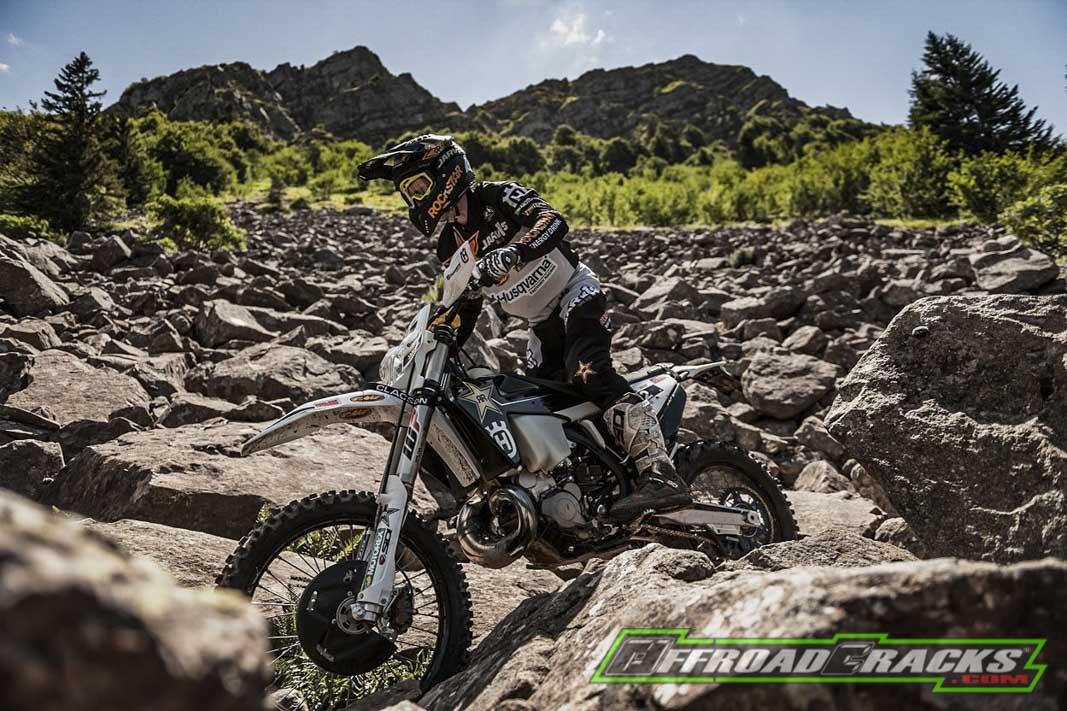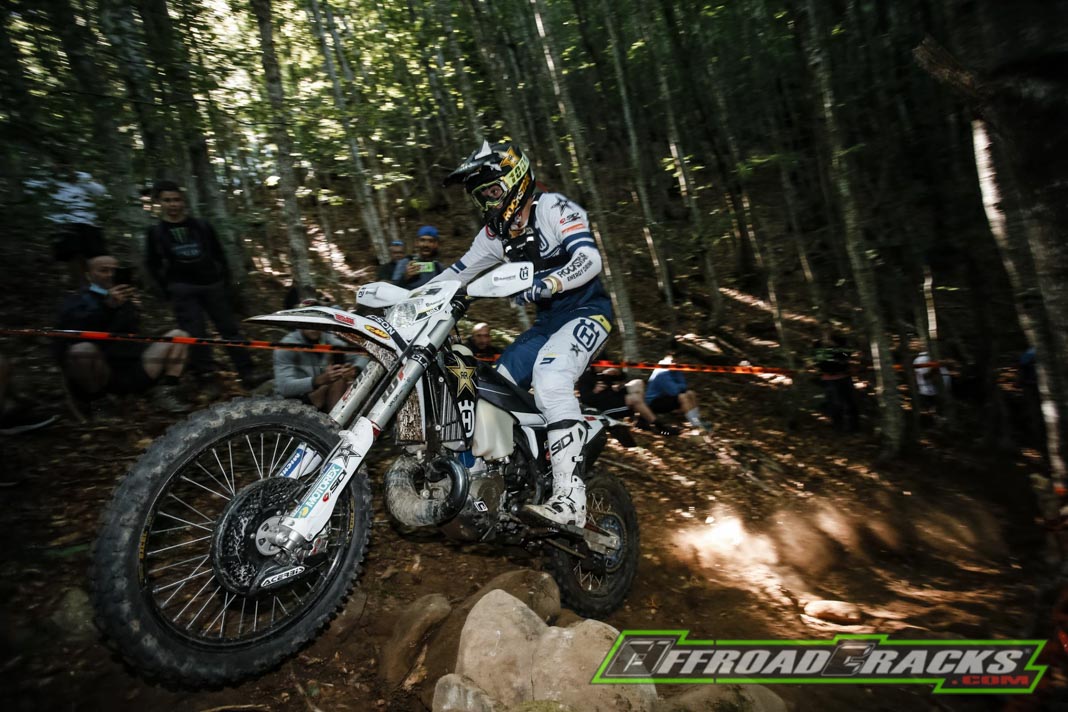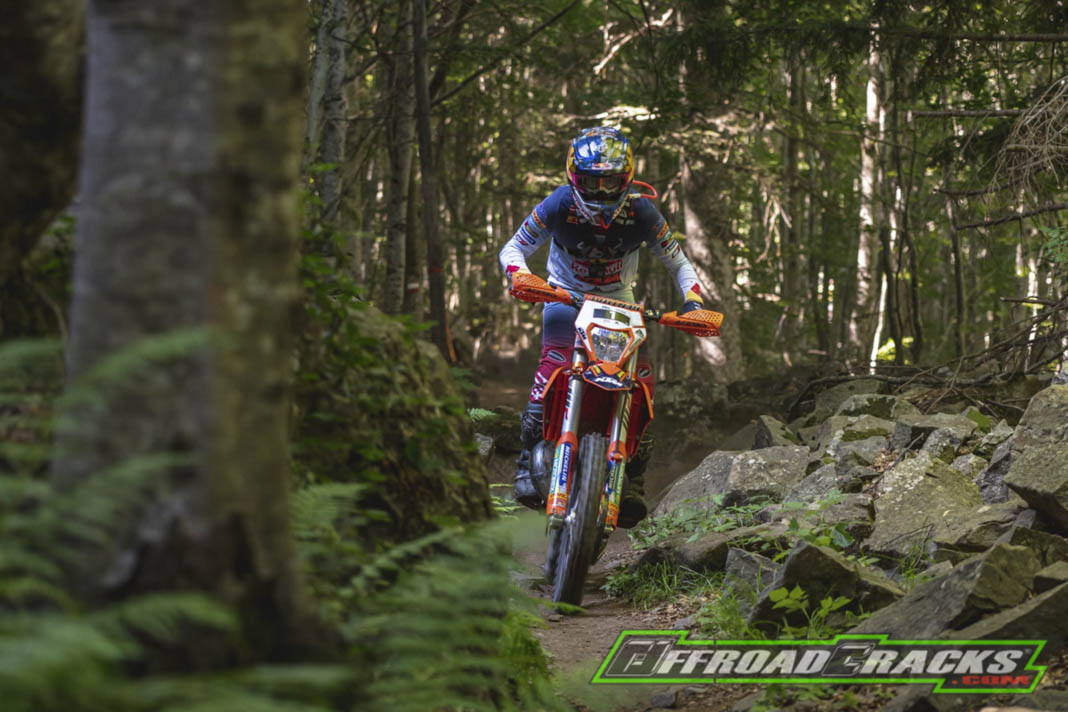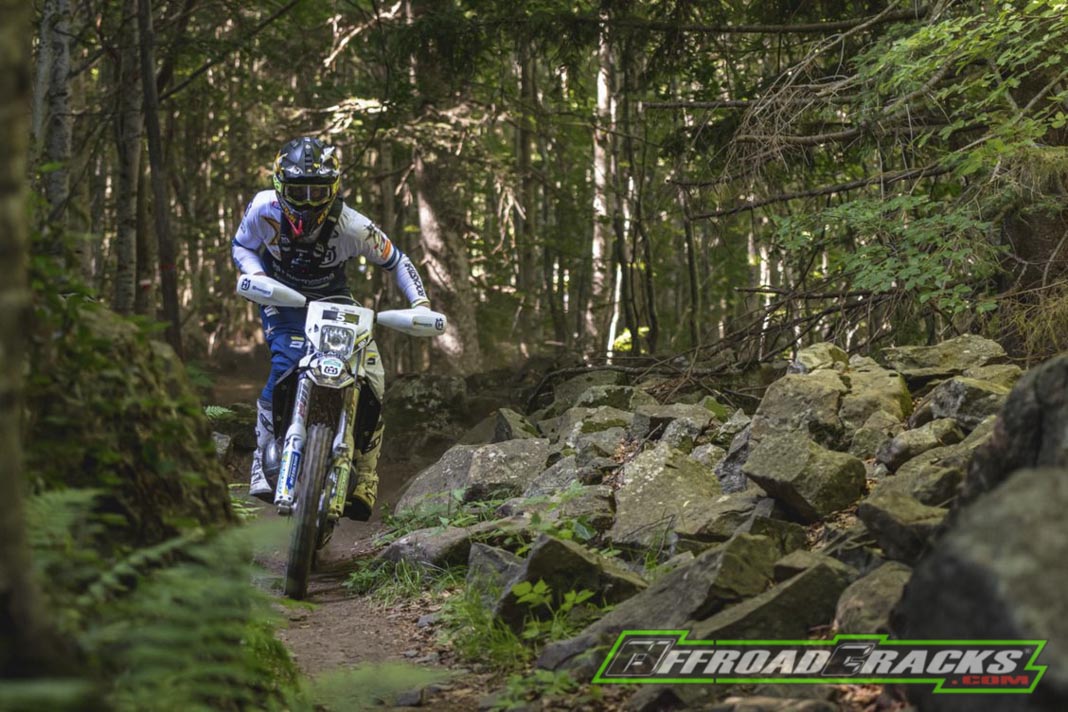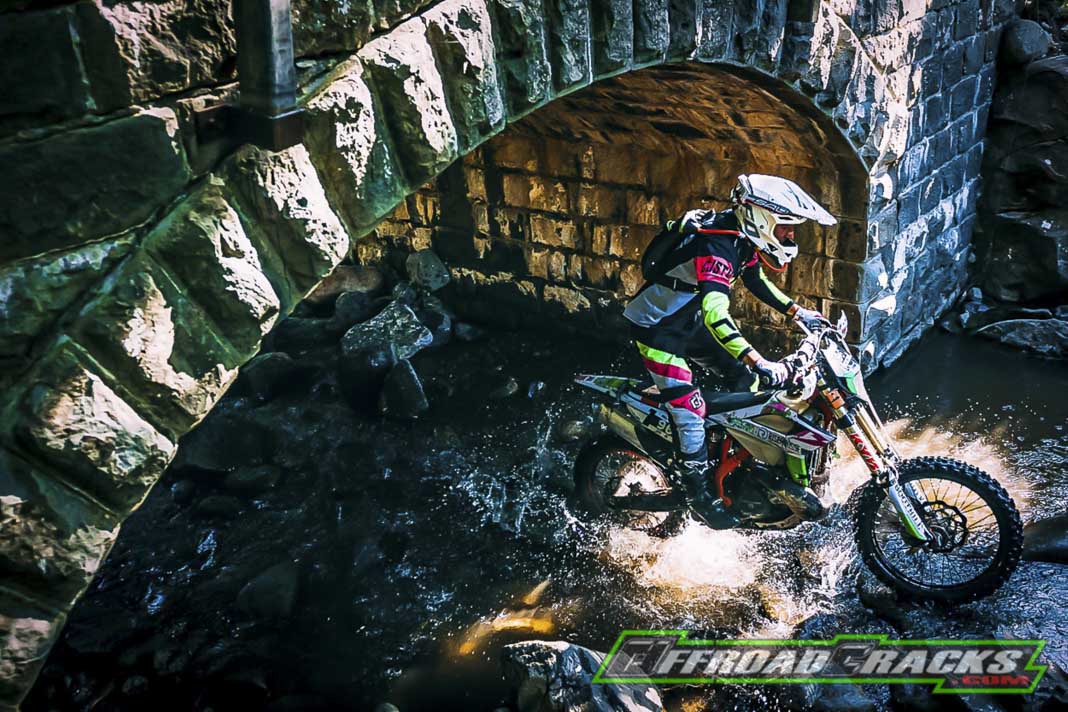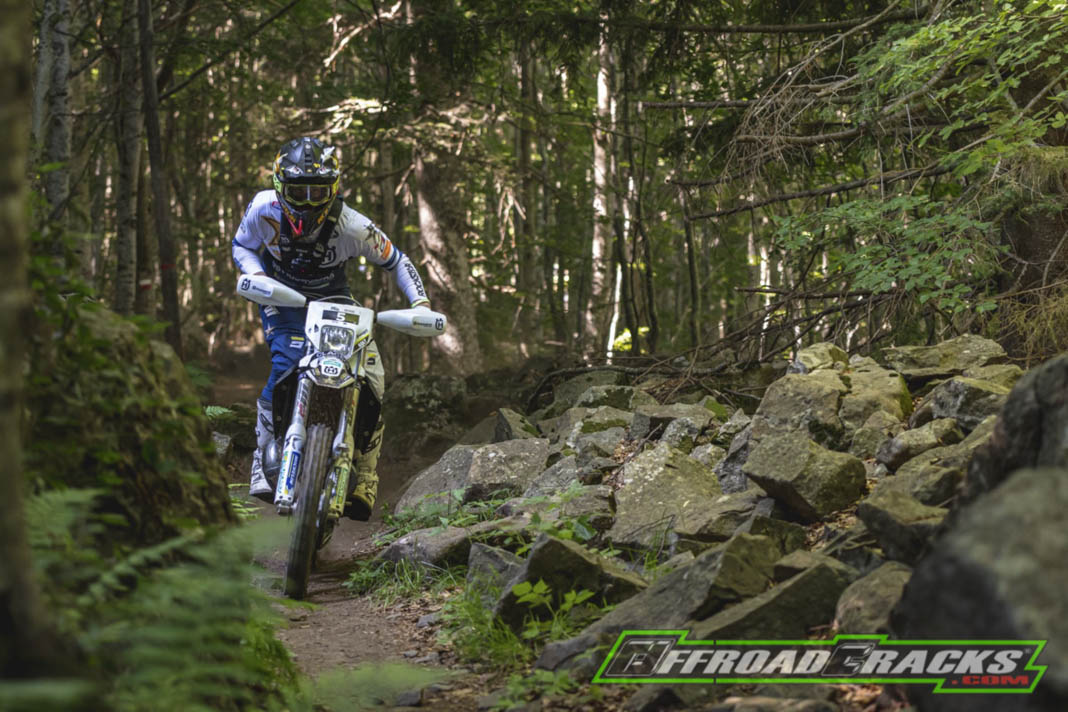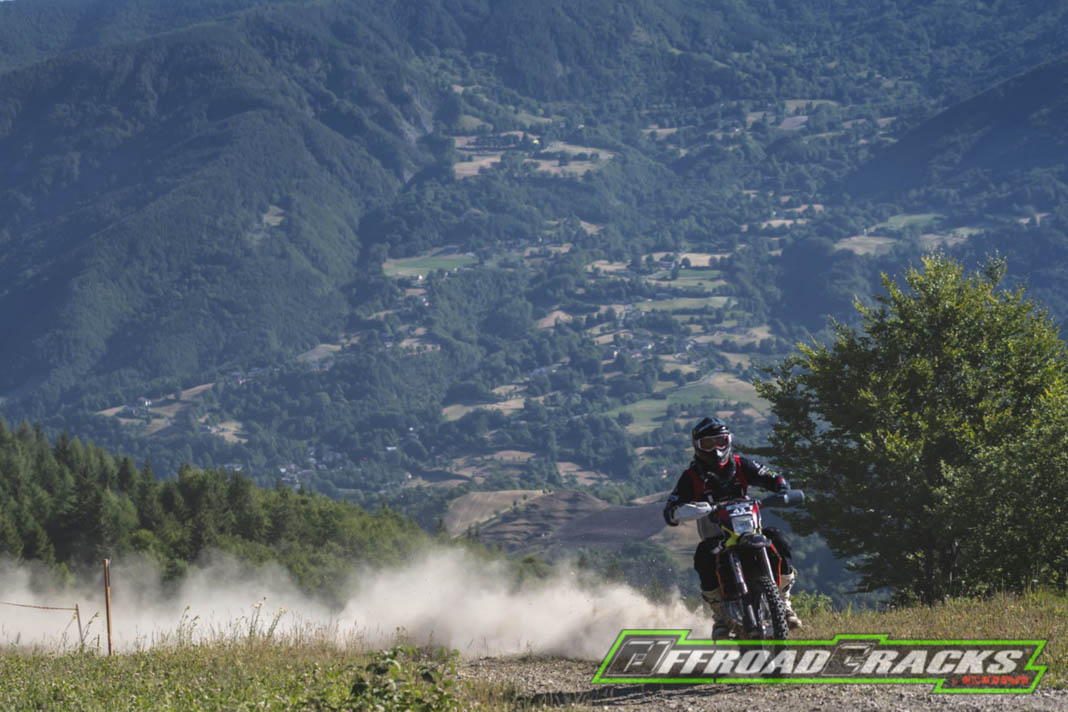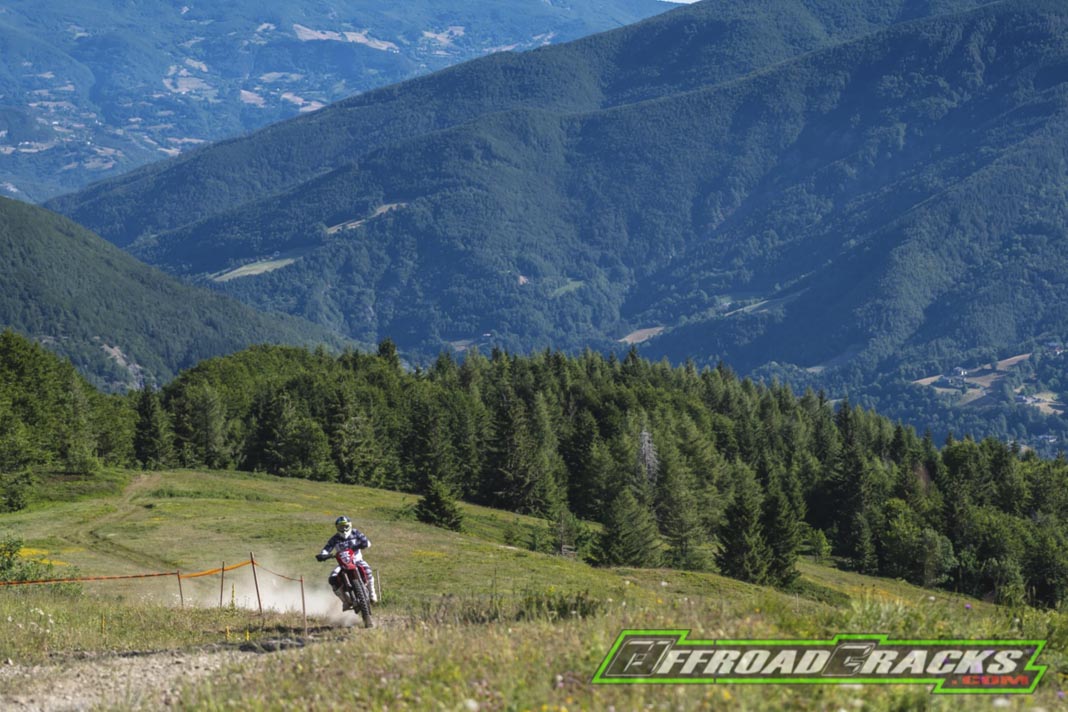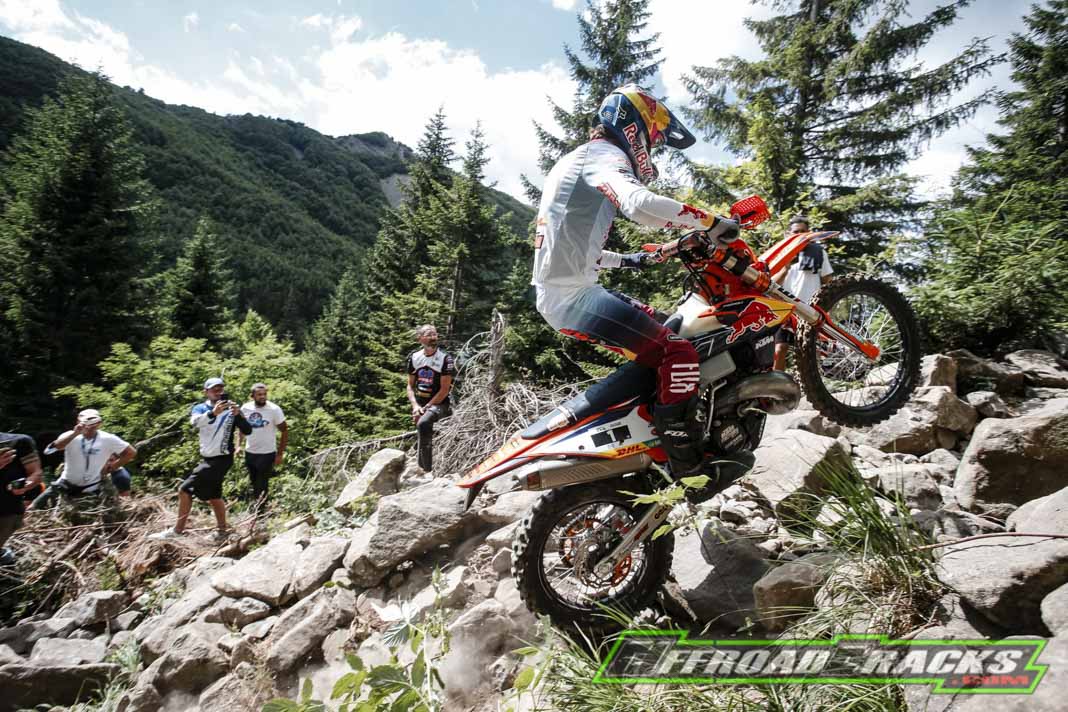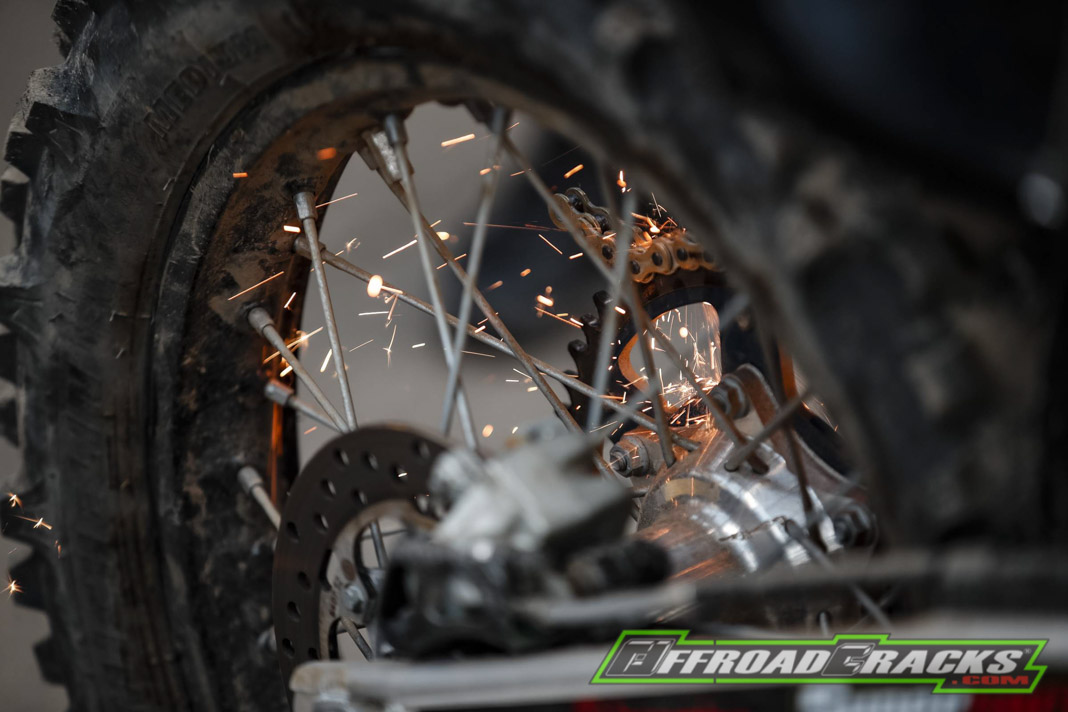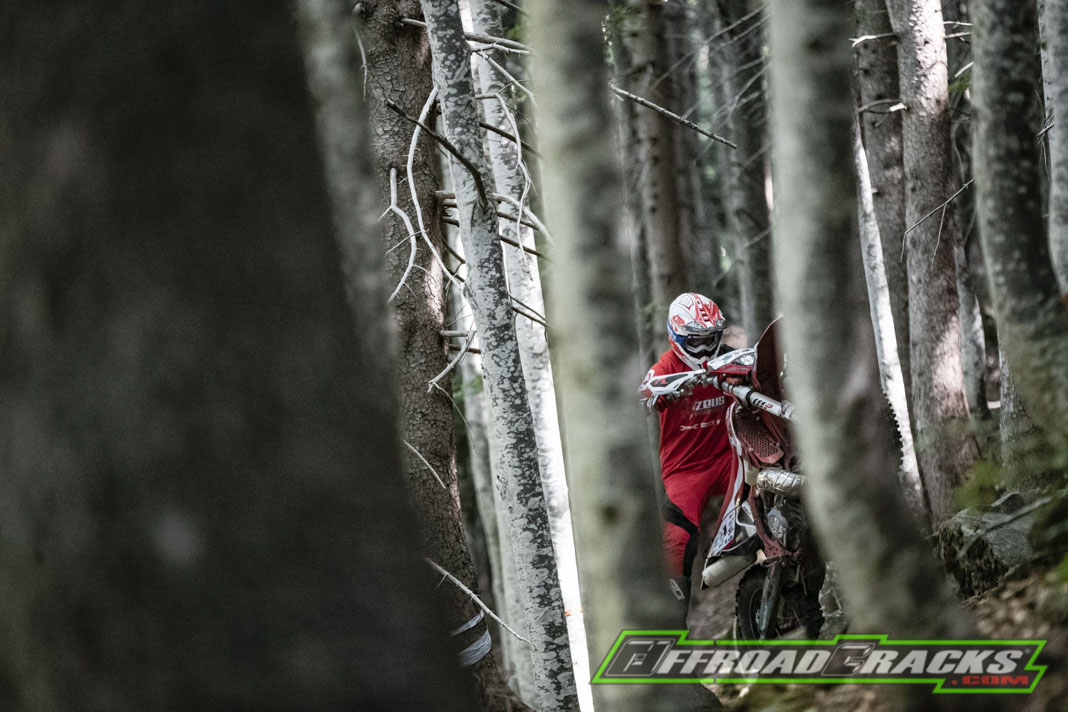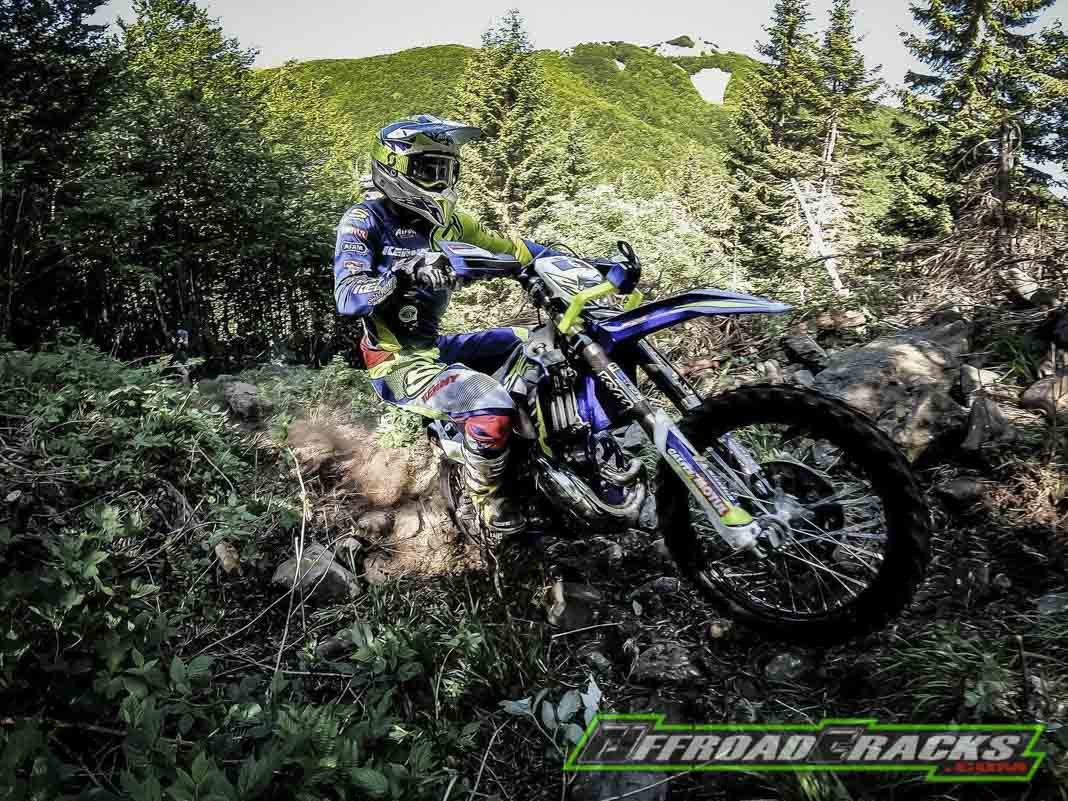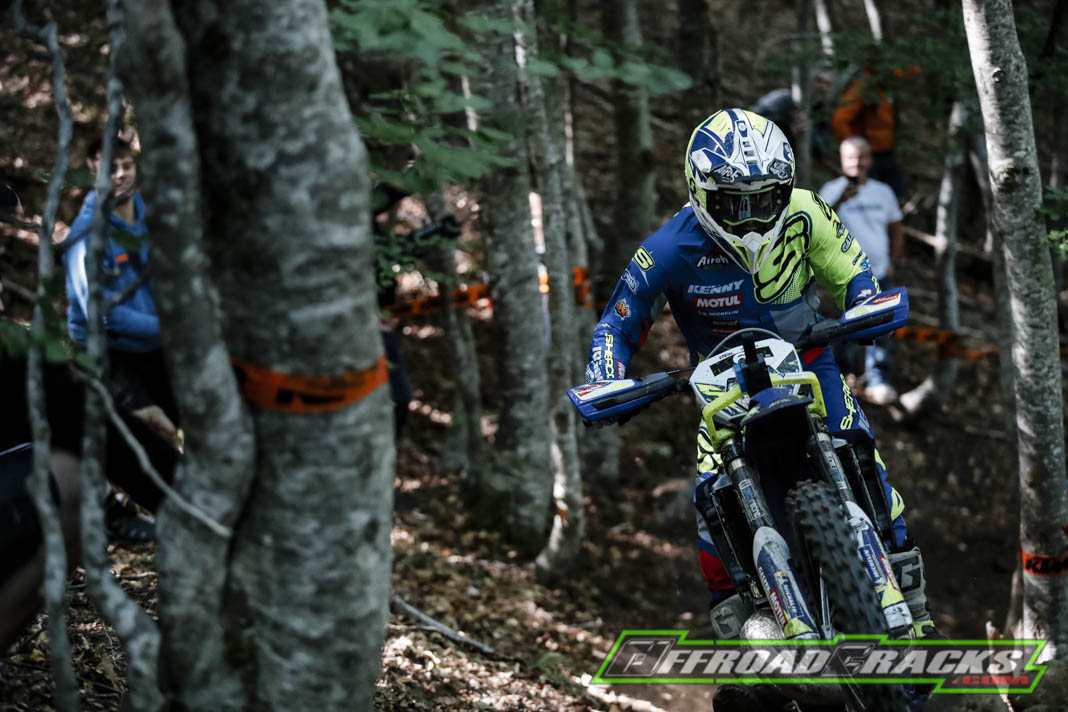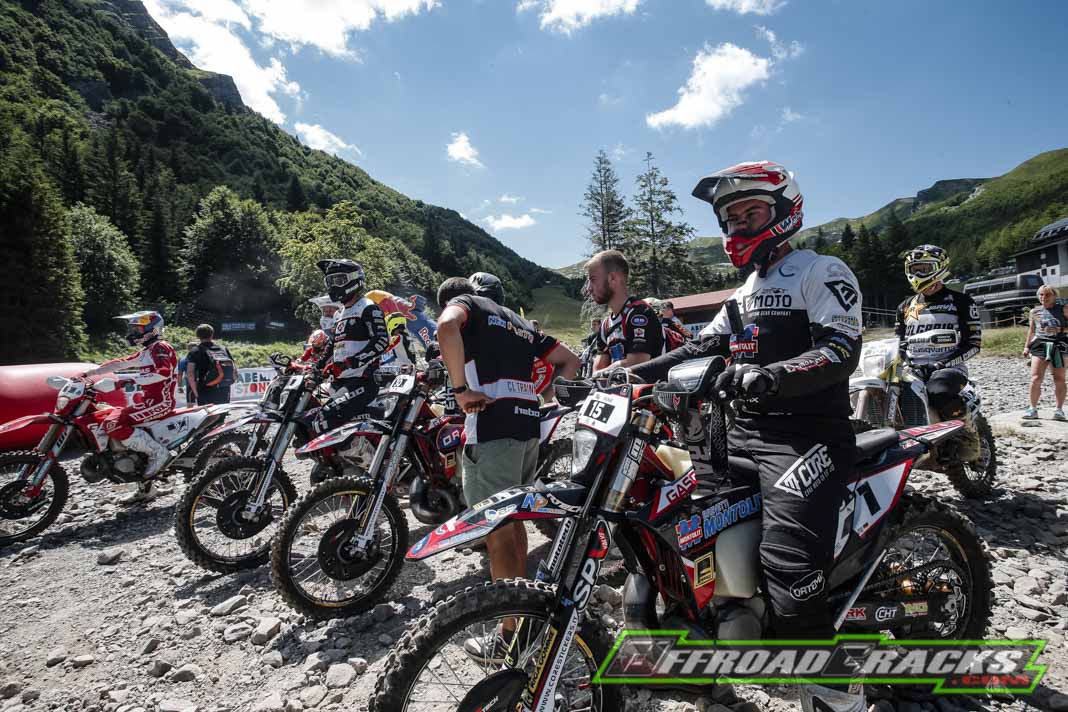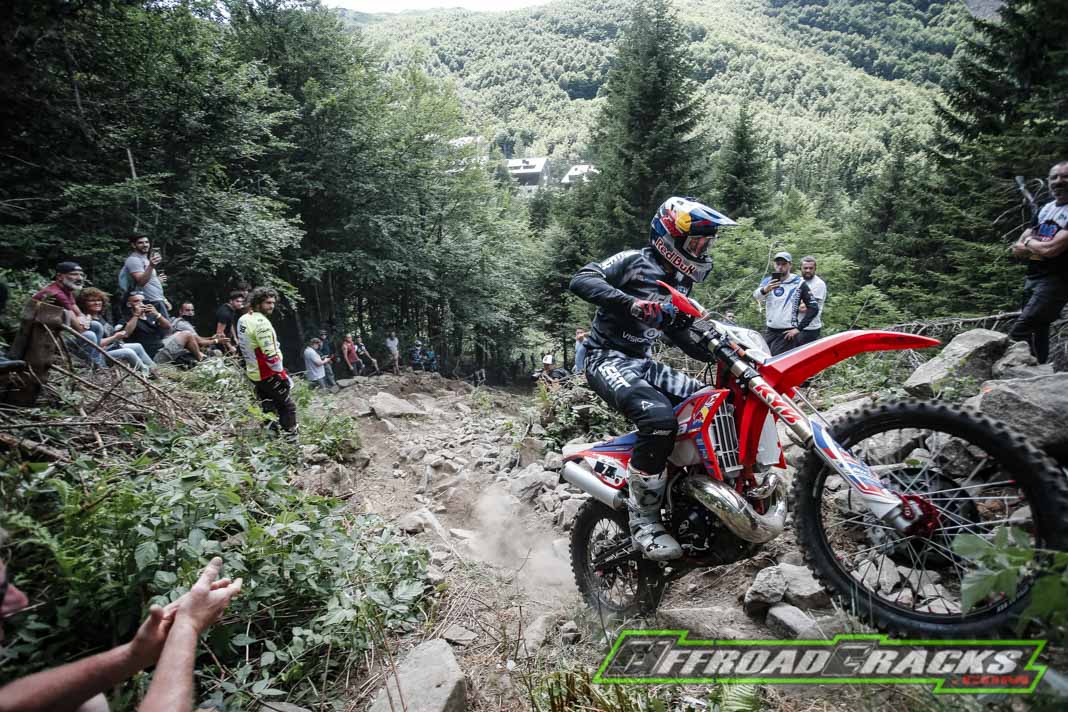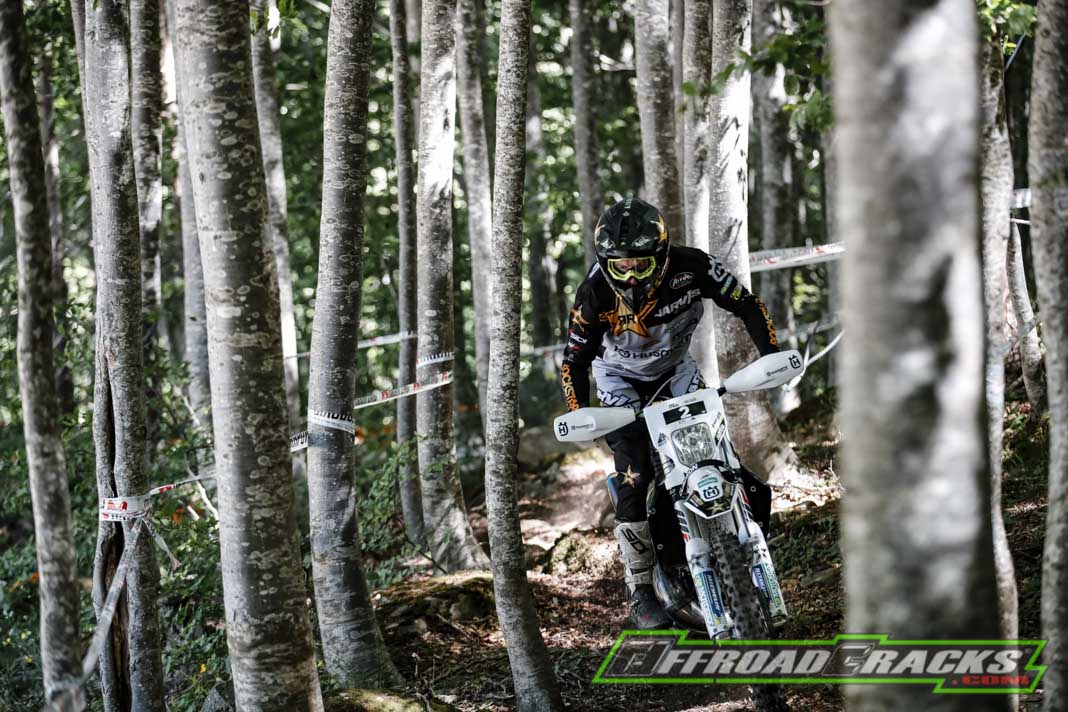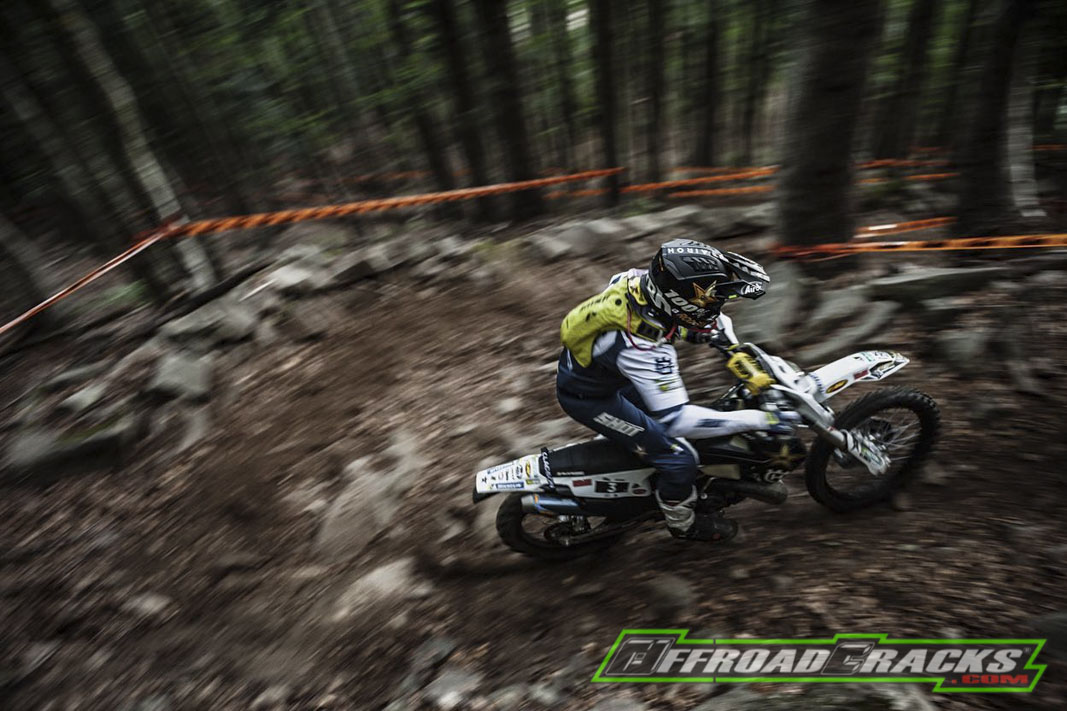 ---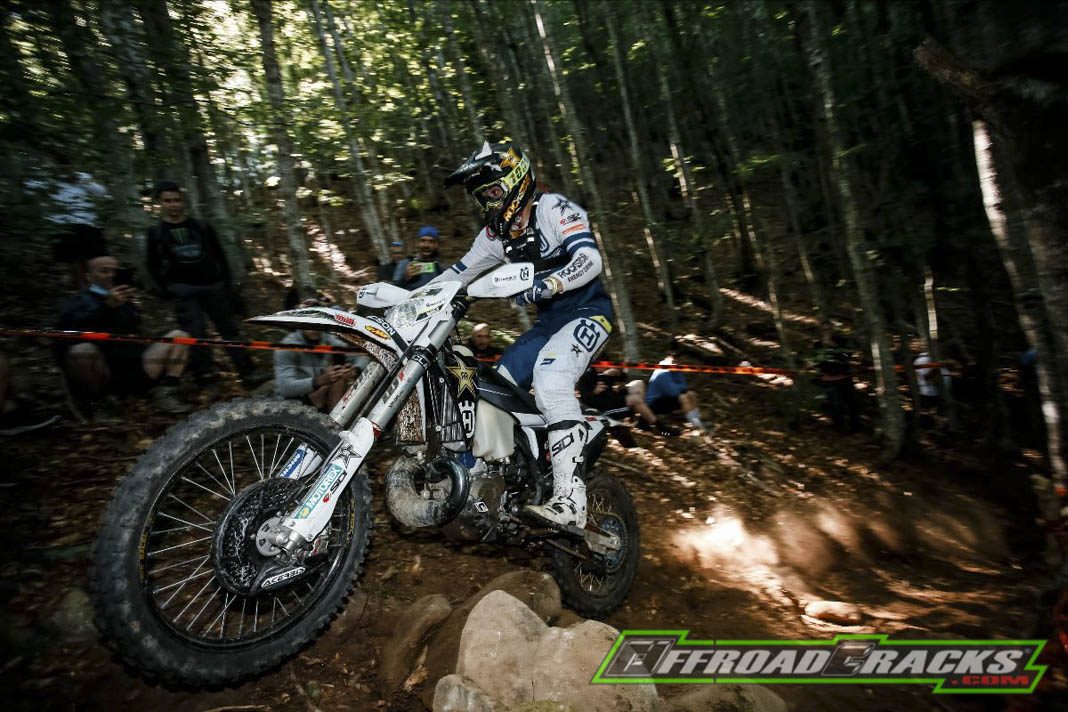 No matter if big names like Graham Jarvis, Manuel Lettenbichler, Jonny Walker on his new beta or Alfredo Gomez, up to Taddy Blazusiak, Mario Roman, or Wade Young. No one could stand up to Billy Bolt, the grand Englishman, in any way. According to his fellow drivers, he drove in a superior and controlled manner. What more praise do you want from your competition that is almost equivalent to an accolade?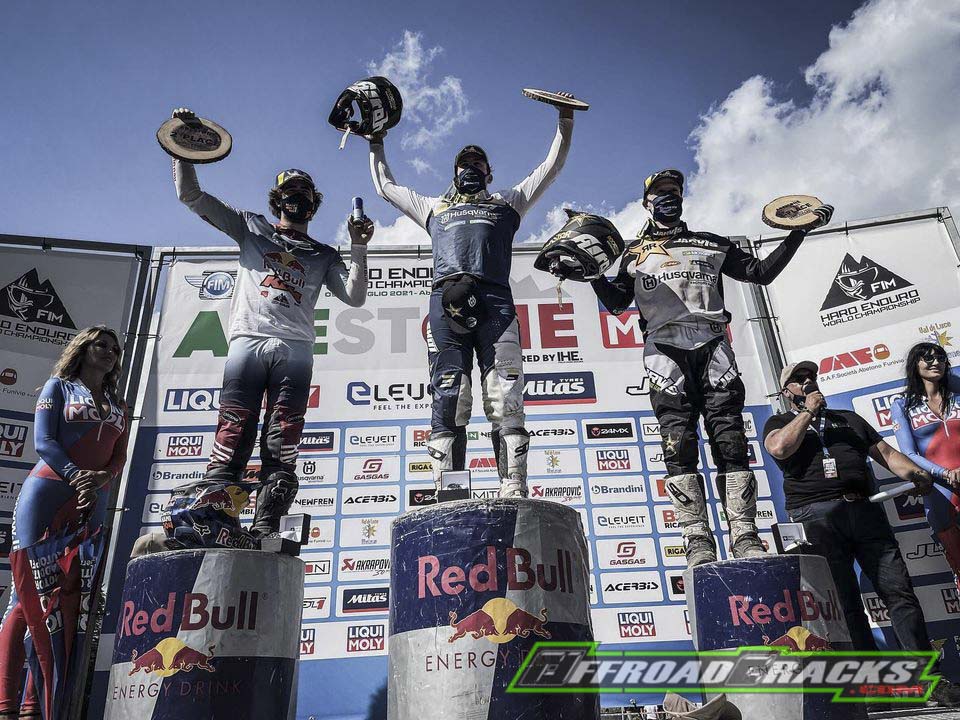 Abestone hosted the first real and rated Hardenduro race of the Hardenduro World Championship 2021 at the WE and not only the drivers, but also the numerous spectators who had traveled were simply enthusiastic.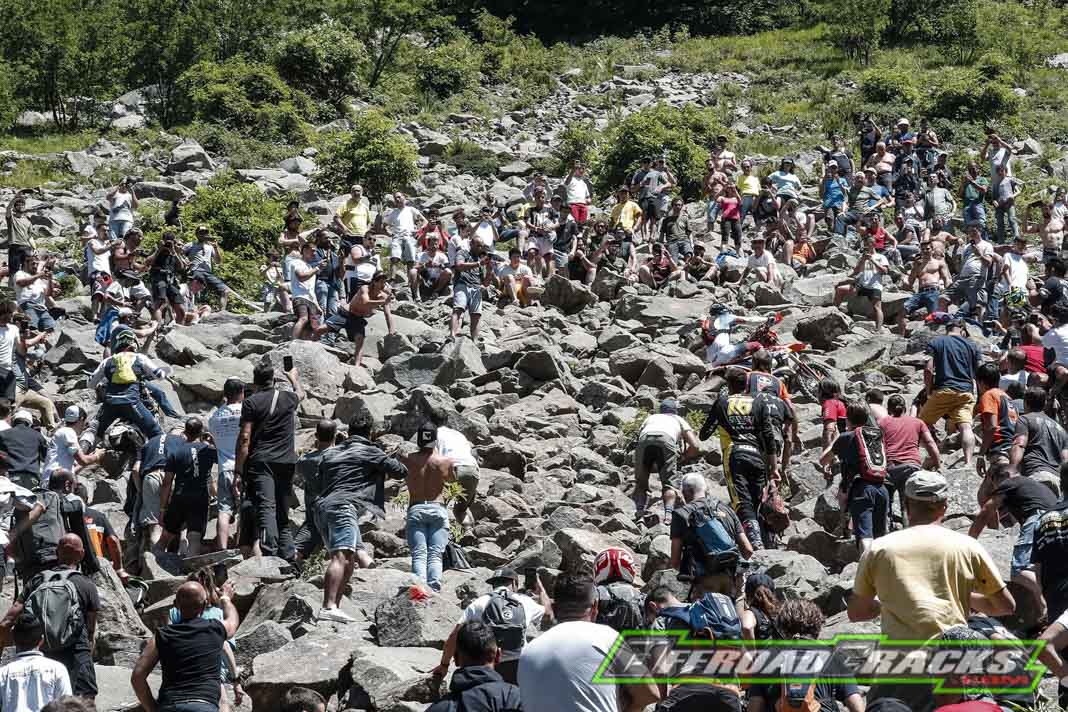 Billy already set the fastest time in the qualification on Friday. Followed by Letti and Taddy, he had created an ideal starting position for Saturday. The JUST1 special test to be driven three times over a length of 10 kilometers each and various technical forest trails and high-speed sections were no problem for Billy and he secured the best time three times (!) In a row. This meant that the 50 best drivers had already been set for the superfinal on Sunday. While Billy was able to start again with a considerable lead. Is it enough for victory?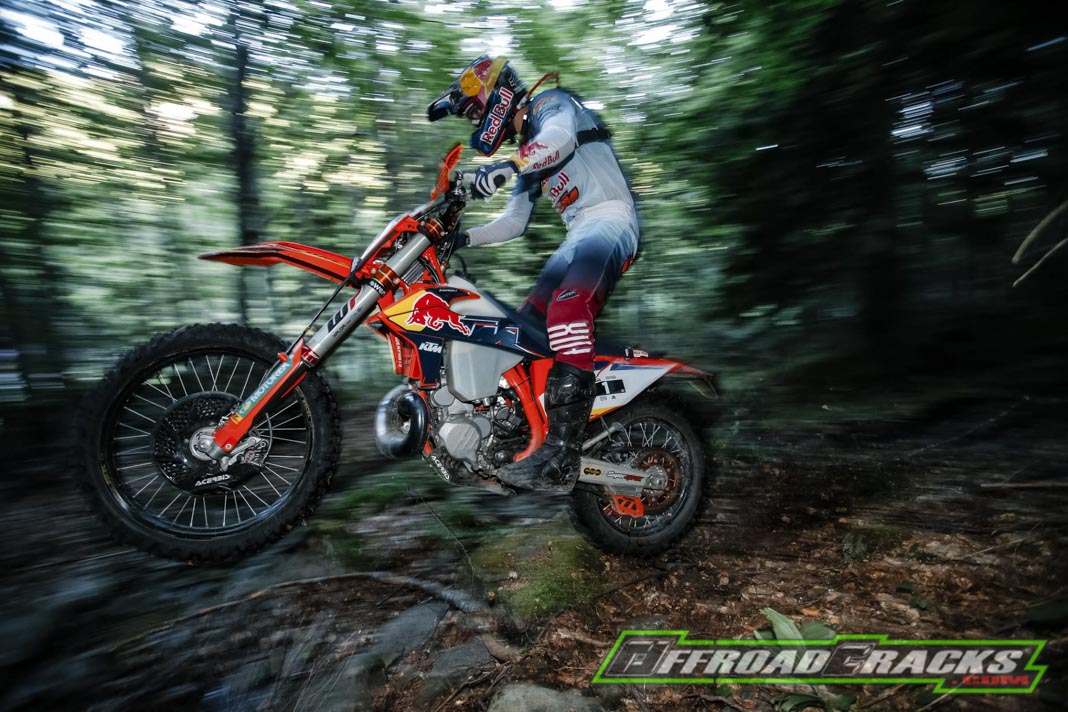 With a lead of almost 12 seconds over his strongest rival Manuel Lettenbichler, Billy had a considerable advantage, but – as everyone knows – in hard enduro racing he can quickly reverse itself due to a driving error. While Billy was opening the track, Letti first took some time and only then started the chase. Knowing that the heavy river bed would be a tough job, Letti gave everything to get on Billy's rear wheel. During the two laps, neither driver gave each other a meter. Once, Billy was ahead downhill, while Letti had minor advantages and led uphill over the rocky sections. But then Billy Bolt threw the lever on his Husqvarna and hurried away so that Letti had no chance of victory.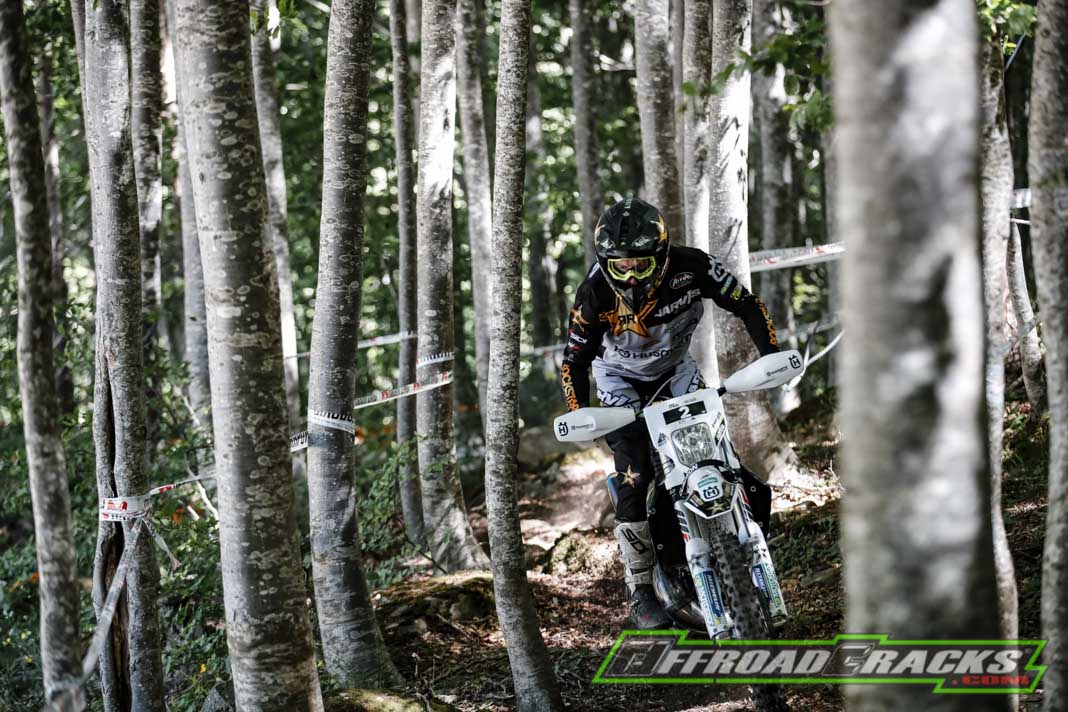 Behind the leading duo – almost 13 minutes behind – Graham Jarvis sets out on his mission. A tough job awaited him when he started in ninth place. He started in such a way that he grabbed one position after the other and did not even go to refuel after the first lap. A risk? Apparently not for him, because it enabled him to catch up a lot and had to deal less with his opponents on the track, even if there was still enough on the way here. His tactics and his unbelievable experience catapulted the hard-enduro veteran with a whopping 46 years to an impressive third place.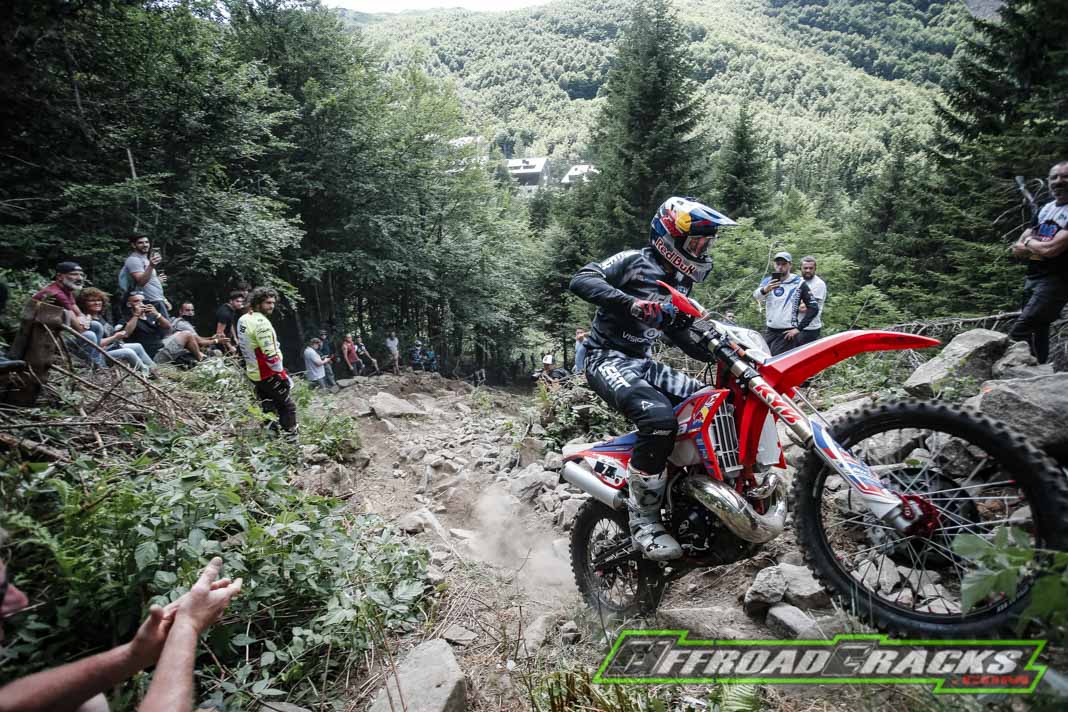 The new beta driver Jonny Walker also delivered a strong performance. He couldn't really counter Graham, but at least he secured an excellent fourth place. Graham's team-mate Gomez was able to ride with Jarvis in the first lap, but in the second lap Graham stepped up so much that Gomez had to let go and thus finished fifth.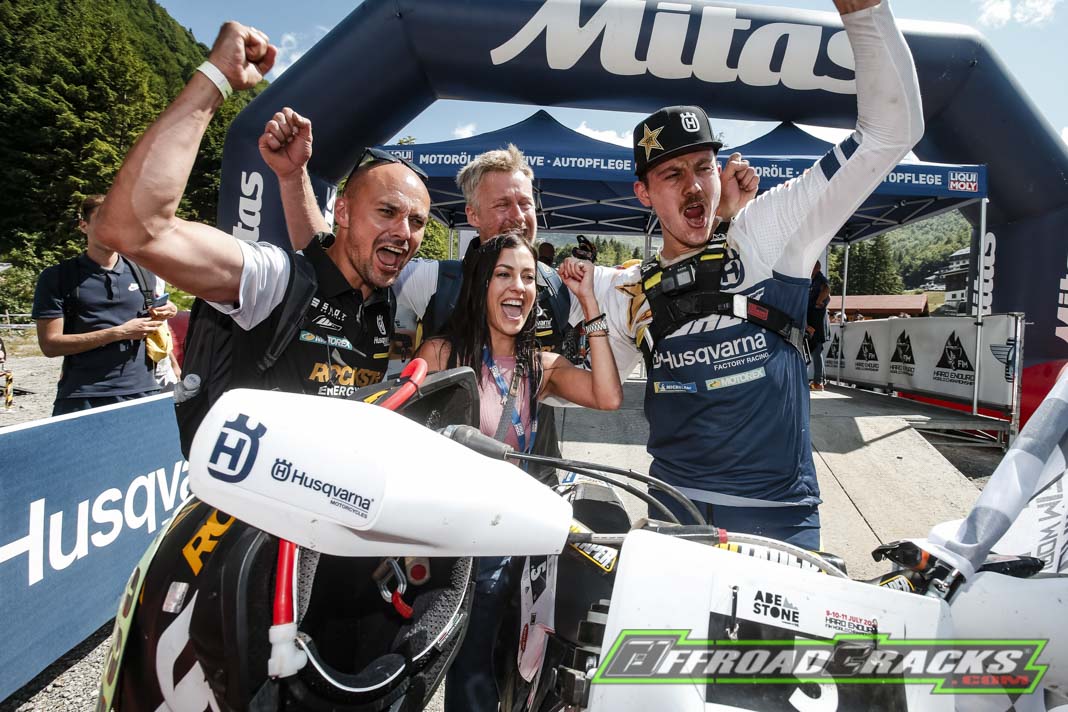 Billy Bolt: "It's awesome to pull off the win – it's been a dream weekend for me to be honest. I came here wanting to show that my pace at Extreme XL Lagares was no fluke and that I'm ready for the riverbeds and climbs and I got to show that. The race itself was a bit of a blur, it was proper intense. I messed the early river section up and Mani got on my wheel, and we just battled from there. He had me in the Minestrone Rock Garden, but I felt strong in the woods. On the final lap I just went for the pass, made it stick and hung it out for the win!"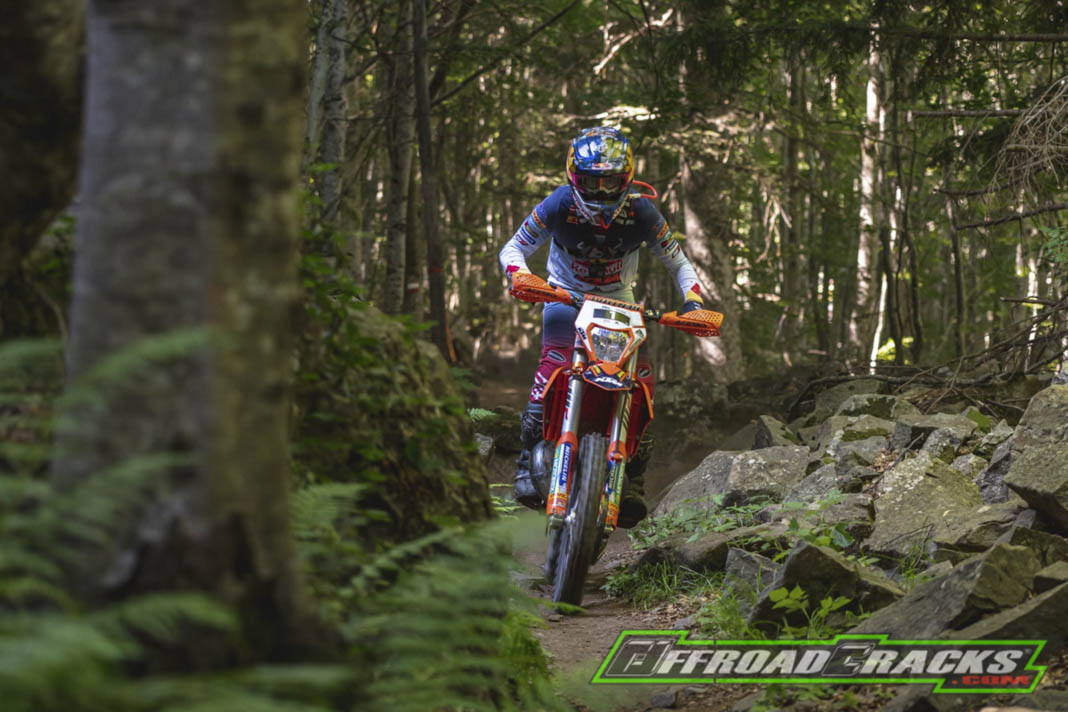 Manuel Lettenbichler: "I'm a little bummed not to have won, but second is definitely a great start to the season and the pace we had over the rest of the field was very strong. I can't complain with my riding, I gave it everything and it was a good fight with Billy. I caught him early in the river and we rode back and forth together for most of the race. It came down to the wire, but just didn't go my way. But it's good to know where my pace is at now and with what we showed today, there's going to be a lot more tight battles to come."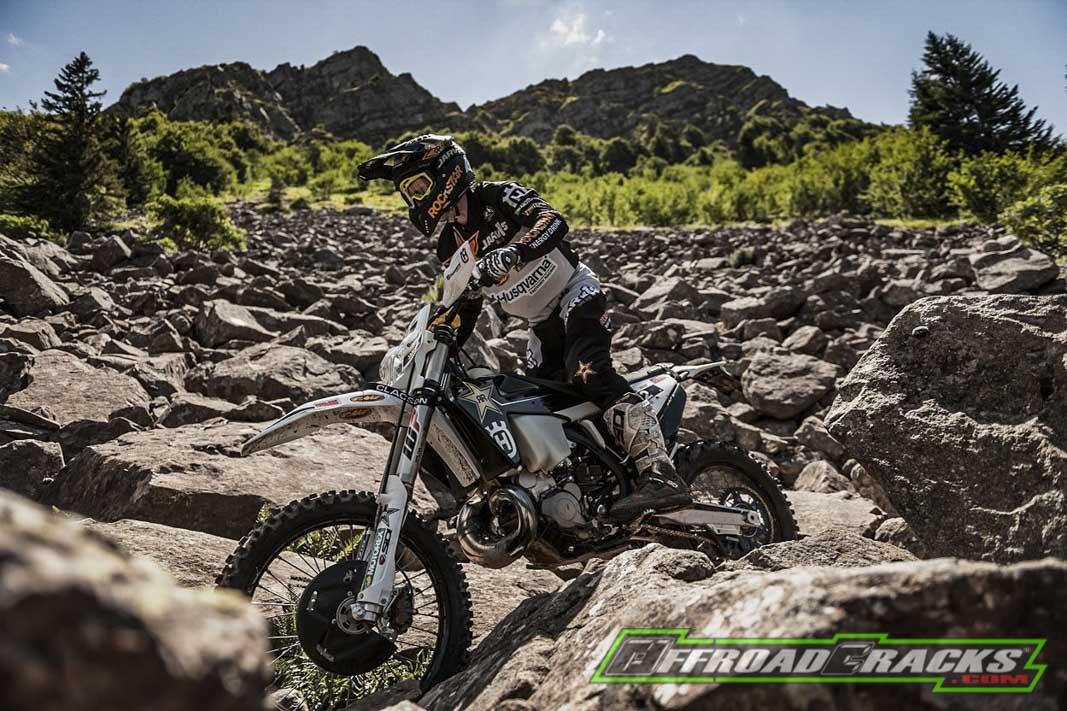 Graham Jarvis: "My qualification wasn't too good with ninth, so I had a good bit of traffic in front of me most of the way through. I rode too tense on the first lap and struggled to find a decent rhythm – especially with those early riverbed sections. Gradually I got the speed up and lap two was much better. We gambled on not refuelling and it worked out in our favour. I think my speed and fitness was there to get up with the top two, but the early issues didn't make it possible. But I'm looking forward now for Red Bull Romaniacs."