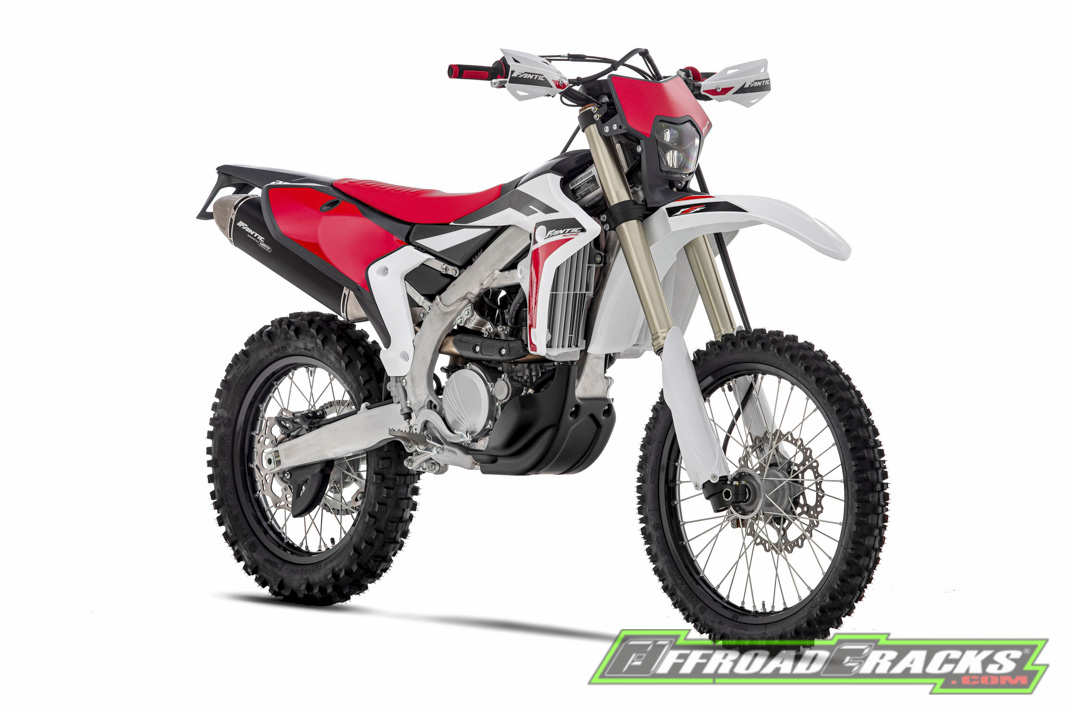 Fantic offeriert im Offroad-Wettbewerbs-Segment mittlerweile sieben Modelle für den Motocross- als auch Enduro-Fan. Heißt es jetzt Fantic oder Yamaha? Was ist jetzt eigentlich Fakt? Fantic nutzt Yamaha-Motorräder der letzten Ausbaustufe und optimiert diese in vielerlei Hinsicht für den Cross- und Enduro-Einsatz. Dabei setzt man auf die bewährten Zweitakt-Modelle von Yamaha auf Basis der YZ125 und 250 sowie im Viertaktbereich auf die YZ250F und 450F beziehungsweise WR250F und 450F.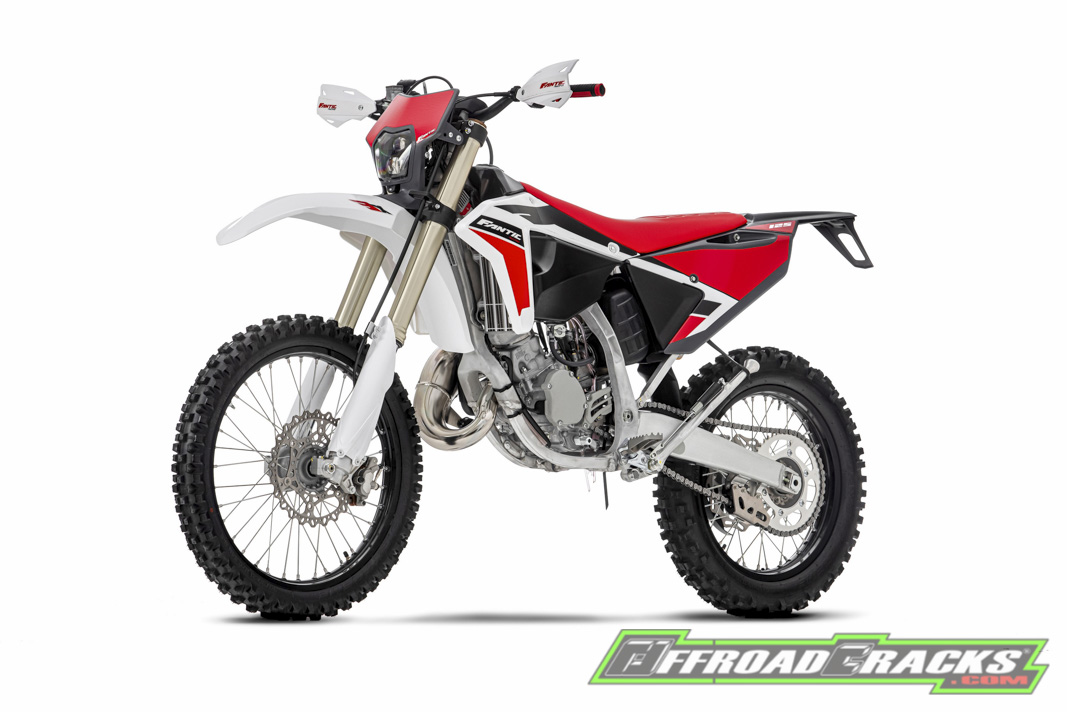 Interessant daran ist nicht nur die grundsolide japanische Basis, sondern auch die Tatsache, dass man im Fall der Sportenduros mit Homologation äußerst interessante Preisregionen realisieren konnte. Zum Beispiel werden für die XE 125 2T 8.790 Euro aufgerufen, während man für die XEF 250 4T 9.840 Euro und für die E2-Lösung XEF 450 10.990 Euro möchte.
FANTIC – ENDURO
Was ist für 2022 Neues zu erwarten? Wie bereits bekannt ist der Zweitakt-Guru Jan Witteveen gleichzeitig auch der Leiter der Fantic Racing Abteilung, deren Entwicklung direkt in die Serien-Motorräder einfließt. Die XE 125 2T mit einem Startgewicht von nur 101 Kilogramm ist das Fliegengewicht in der E1-Klasse und gehört sicherlich zu den leichtesten Serien-Sportenduros in dieser Kategorie. Dass die 125er Leistung hat ist jedem von der baugleichen Yamaha bestens bekannt. Wie sich das jedoch im Enduro-Setup made by Fantic umsetzen lässt ist noch offen. Denn man hat die Kompression im Vergleich zum Cross-Gerät auf 7.4 bis 8.8 reduziert und das Zylinderkopf-Design samt Geometrie angepasst. Natürlich kommt eine neue CDI-Einheit samt größerer Lichtmaschine passend für den Enduro-Einsatz zum Tragen. Die Auspuffanlage stammt von Arrows und soll speziell in engen Passagen die Leistung auch aus dem Drehzahlkeller ideal bereit stellen. Die Kayaba-Federelemente wurden natürlich fürs klassische Endurogelände angepasst.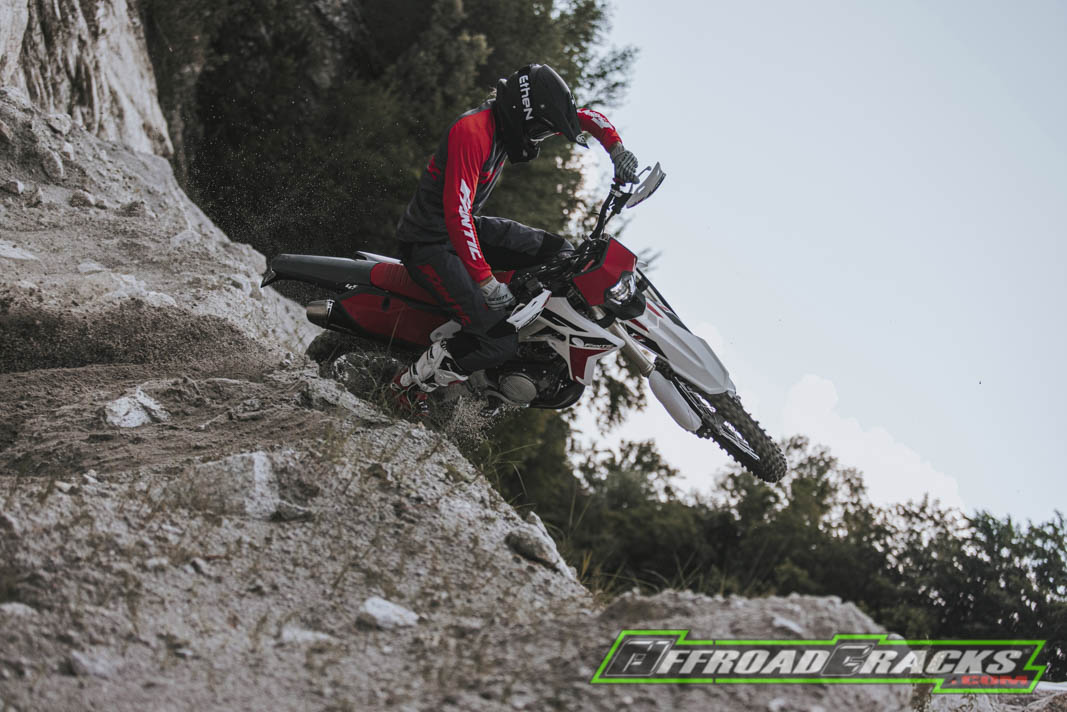 Die beiden Viertakt-Sportenduros XEF 250 und 450 erhielten ebenfalls eine ähnliche umfangreiche Überarbeitung. Zudem stellt man für die 450er eine Athena-GET-App bereit, um auf einfache Art und Weise das Motor-Mapping für seine eigenen Wünsche anpassen zu können. Natürlich vertraut man bei den Viertaktern ebenfalls auf optimierte Arrows-Auspuffanlagen mit Leichtmetall-Schalldämpfer.
FANTIC – MOTOCROSS
Bei der XX 125 Zweitakt spricht man nur von einer revolutionären 125er uns schweigt sich bezüglich der Details aus. Etwas mehr lässt man über die XX 250 Zweitakt heraus. Denn hier hat das Factory-Team Maddii zusammen mit Fahrer Nicholas Lapucci einen speziellen Rennkolben im Einsatz. Durch eine spezielle Fantic-Kontroll-Einheit lässt sich die Leistung des 250er Power-Aggregats einfacher dosieren. Zumal hier noch ein Mappingschalter mit zwei hinterlegten Leistungskurven zur Unterstützung montiert ist. Ansonsten vertraut man auf eine Arrows-Auspuffanlage und die hauseigenen Fantic-Kunststoffteile, die eine geniale Ergonomie garantierten soll.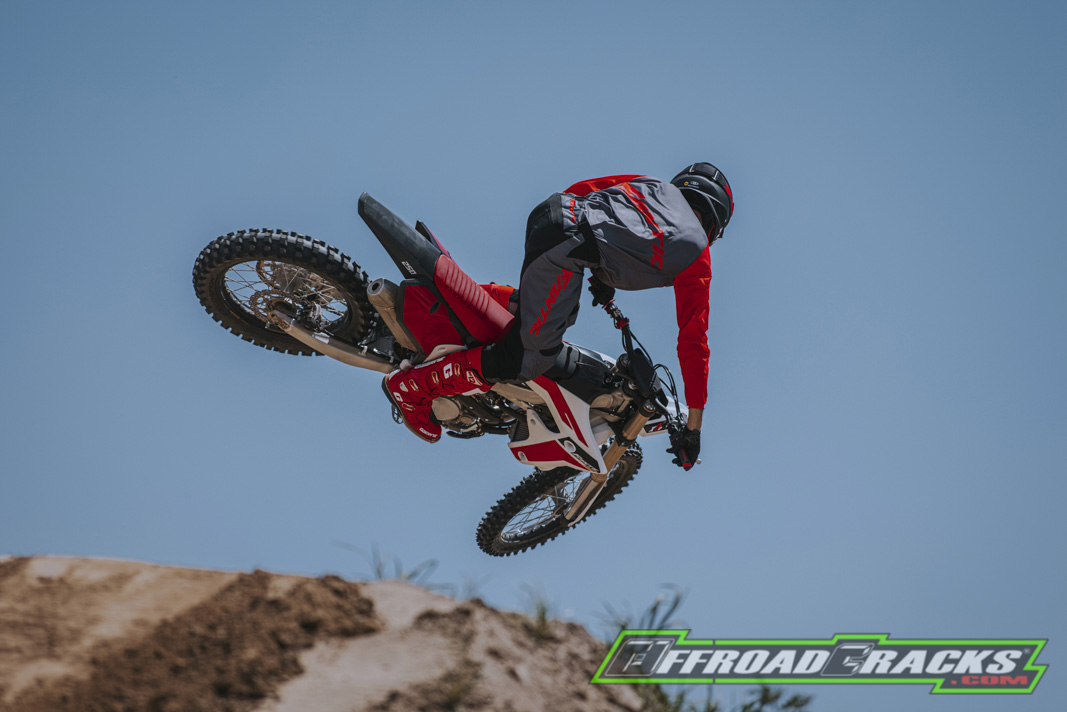 In der Viertakt-Kategorie kommt eine RX1Pro Athena-GET-Einheit zum Einsatz, die vom Fantic Race Department entwickelt wurde. Dadurch kann der Fahrer drei Mappings über einen Schalter am Lenker auswählen, die aber auch individuell veränderbar sind. Auch eine Traktionskontrolle und GET Launch Control sind an den beiden Viertaktern 250/450 vorzufinden. Außerdem kann über die WiGET-App per Smartphone eine individuelle Abstimmung vorgenommen oder auf hinterlegte Mappings zurückgegriffen werden.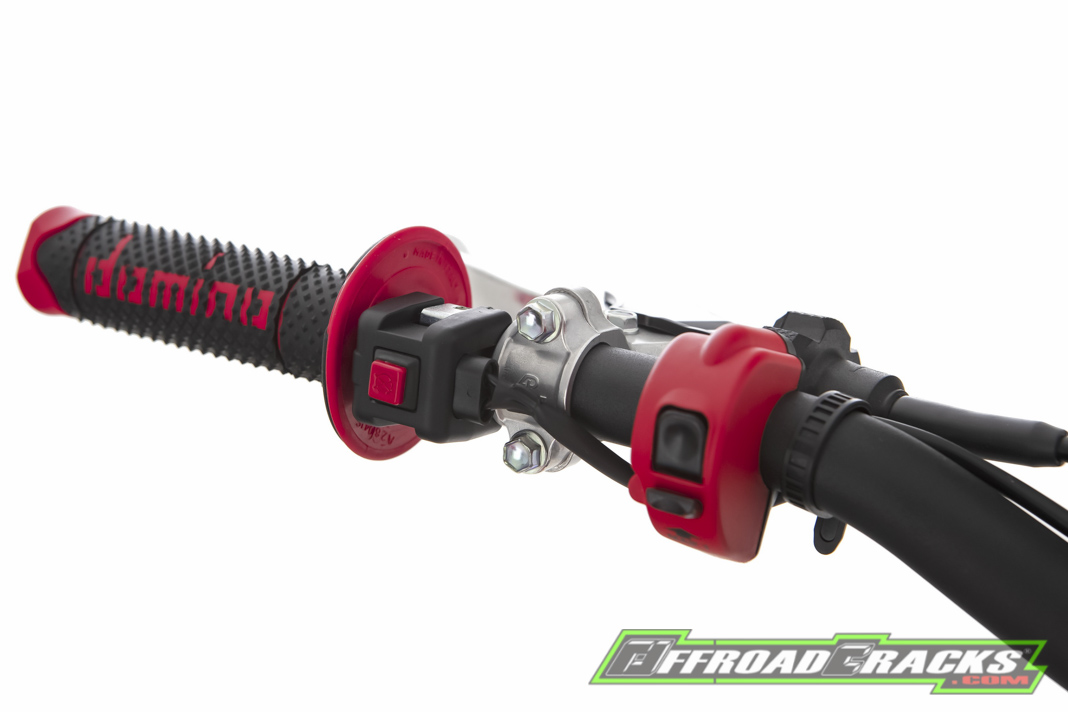 Alle Fahrzeuge sollen laut Hersteller ab September verfügbar sein und laut Fantic-Geschäftsführer Mariano Roman Factory-Feeling garantieren.
PREISE 2022
4T
XEF 250 Enduro 9.840 Euro
XEF 450 Enduro 10.990 Euro
XXF 250 MX 9.590 Euro
XXF 450 MX 9.990 Euro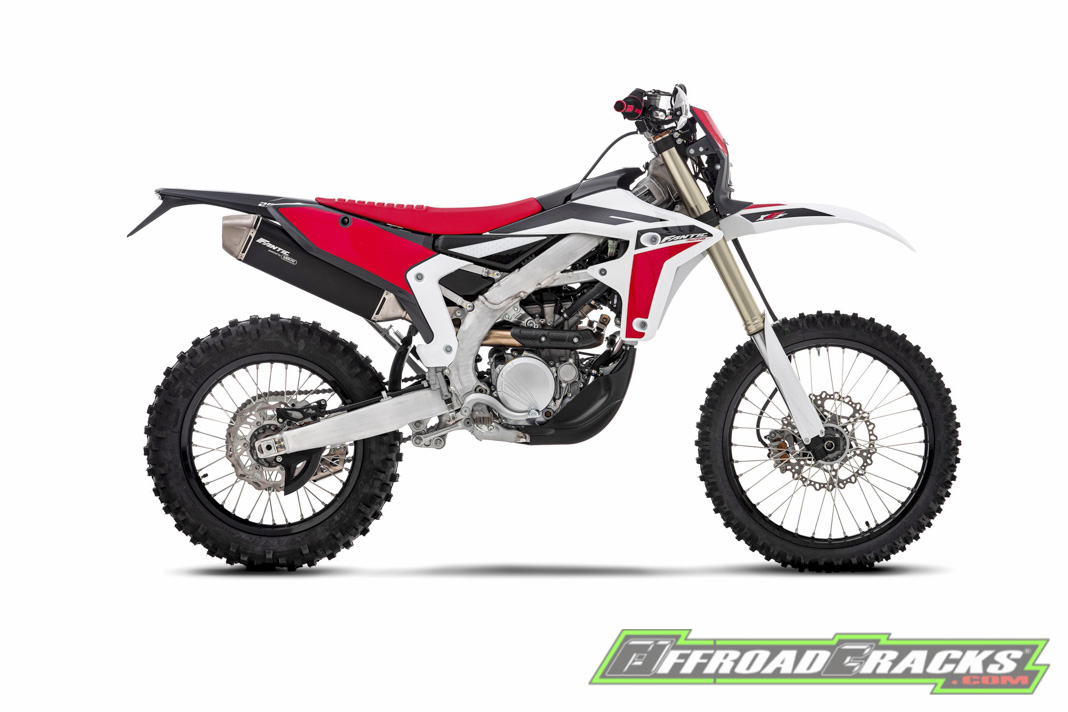 2T
XE 125 Enduro 8.790 Euro
XX 125 MX 8.290 Euro
XX 250 MX 8.990 Euro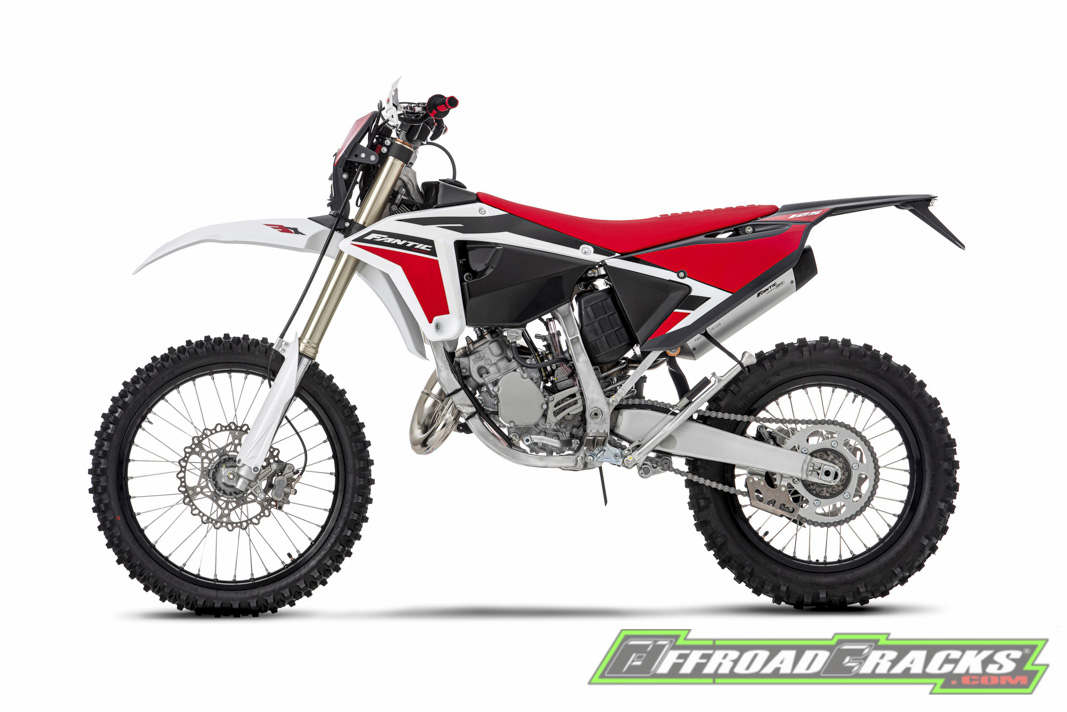 Weitere Infos unter: www.fantic.com
TECHNISCHE DETAILS
4T
XEF 250 Enduro
TECH SPECS German XEF 250

XEF 450 Enduro
TECH SPECS German XEF 450

XXF 250 MX
TECH SPECS German XXF 250

XXF 450 MX
TECH SPECS German XXF 450

2T
XE 125 Enduro
TECH SPECS German XE 125

XX 125 MX
TECH SPECS German XX 125

XX 250 MX
TECH SPECS German XX 250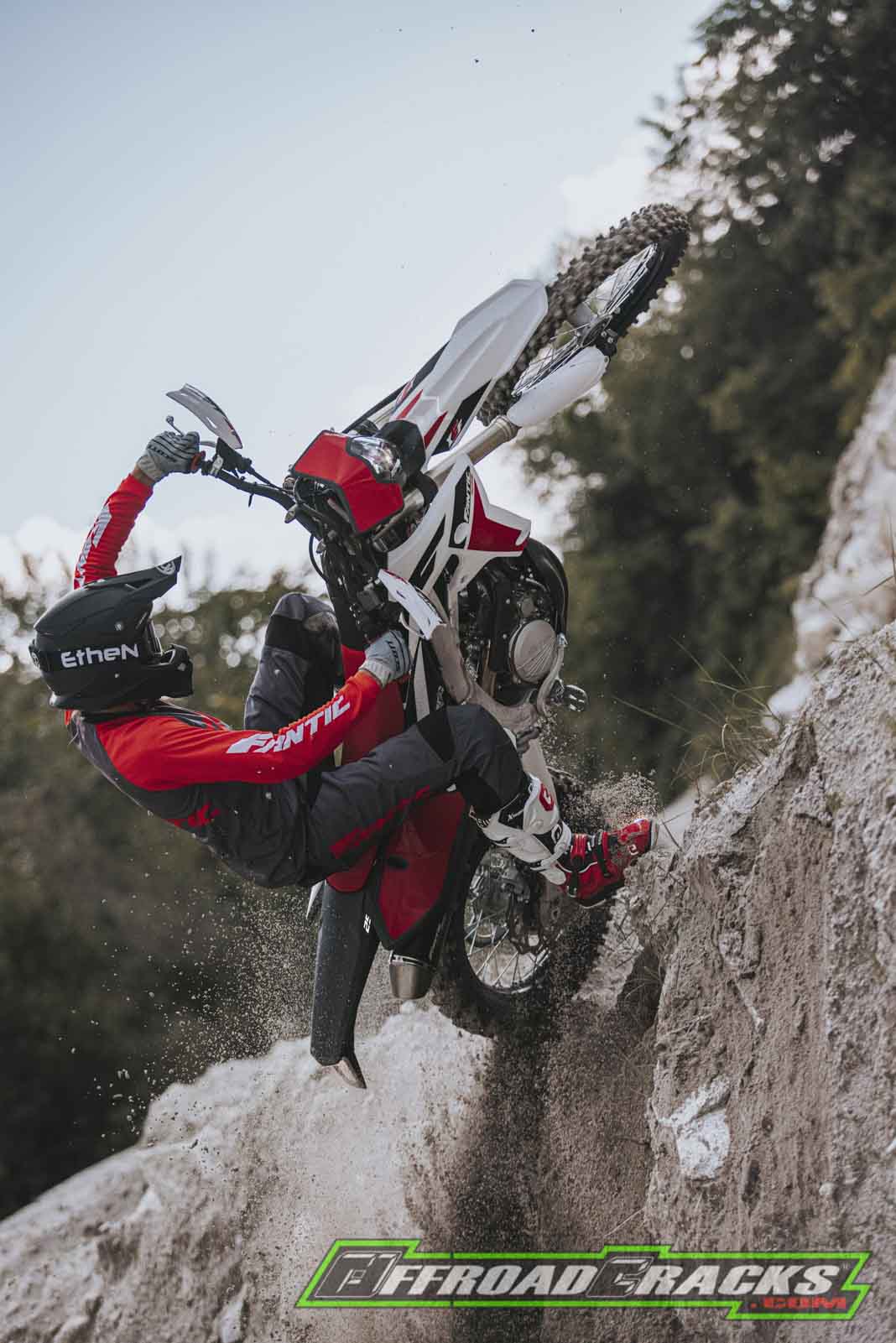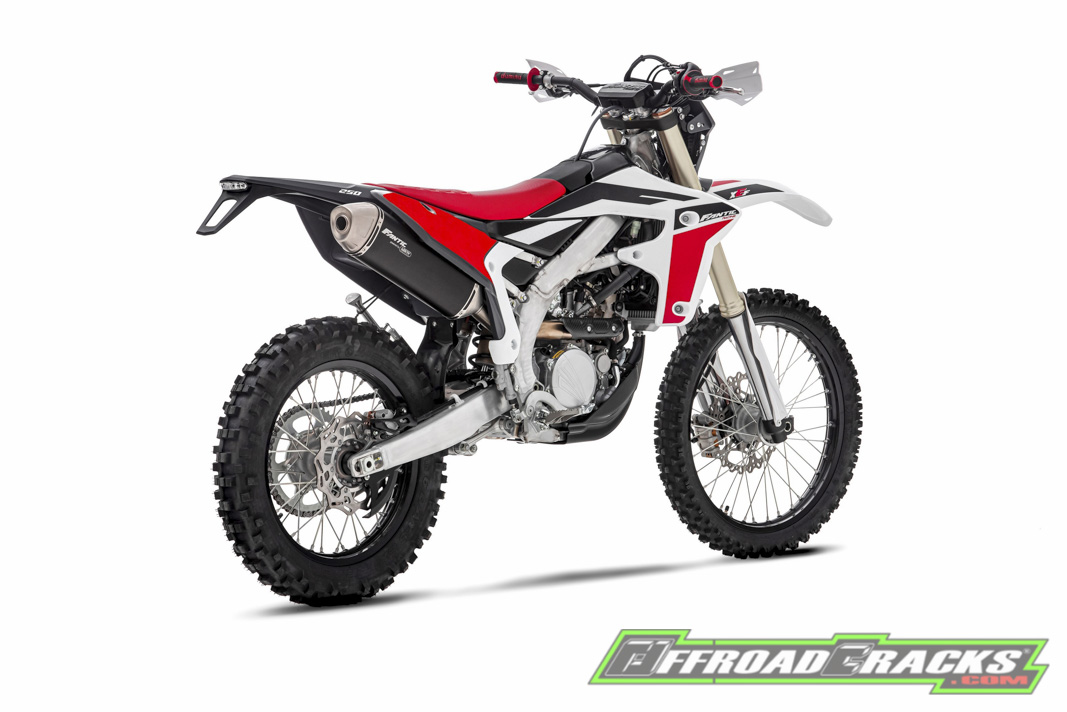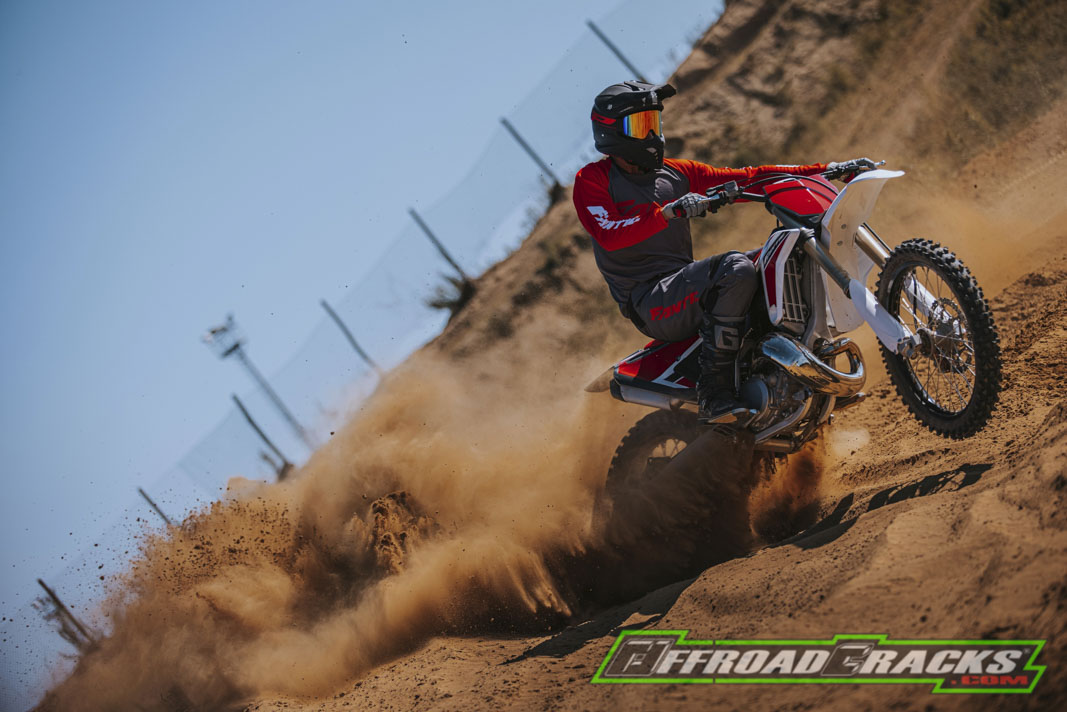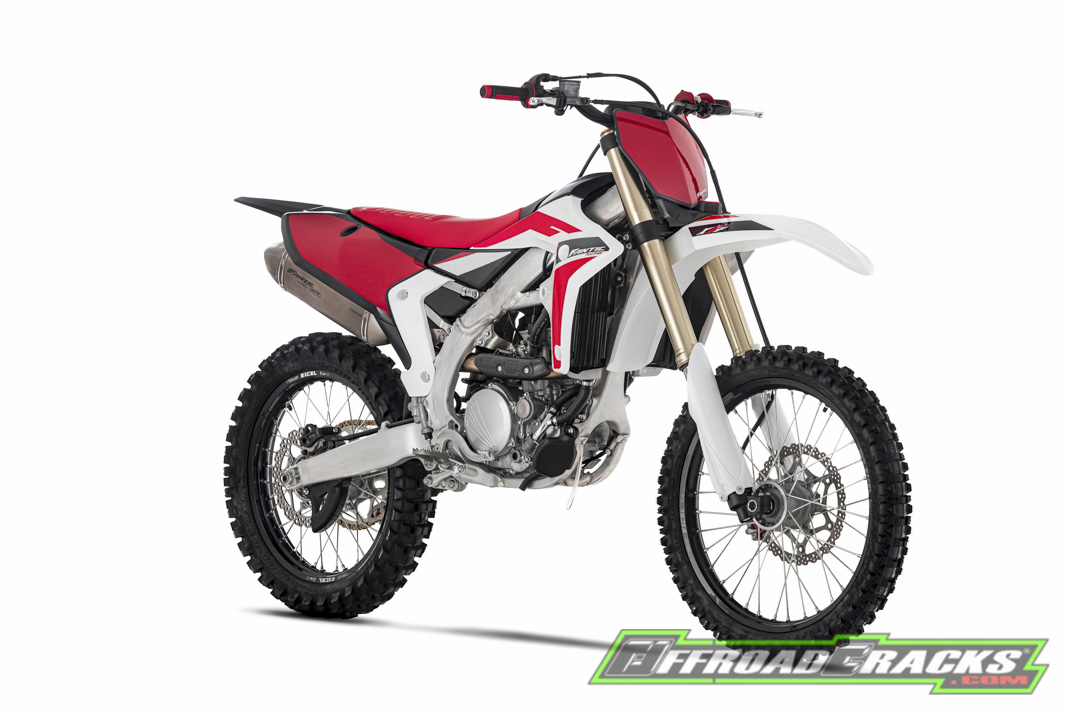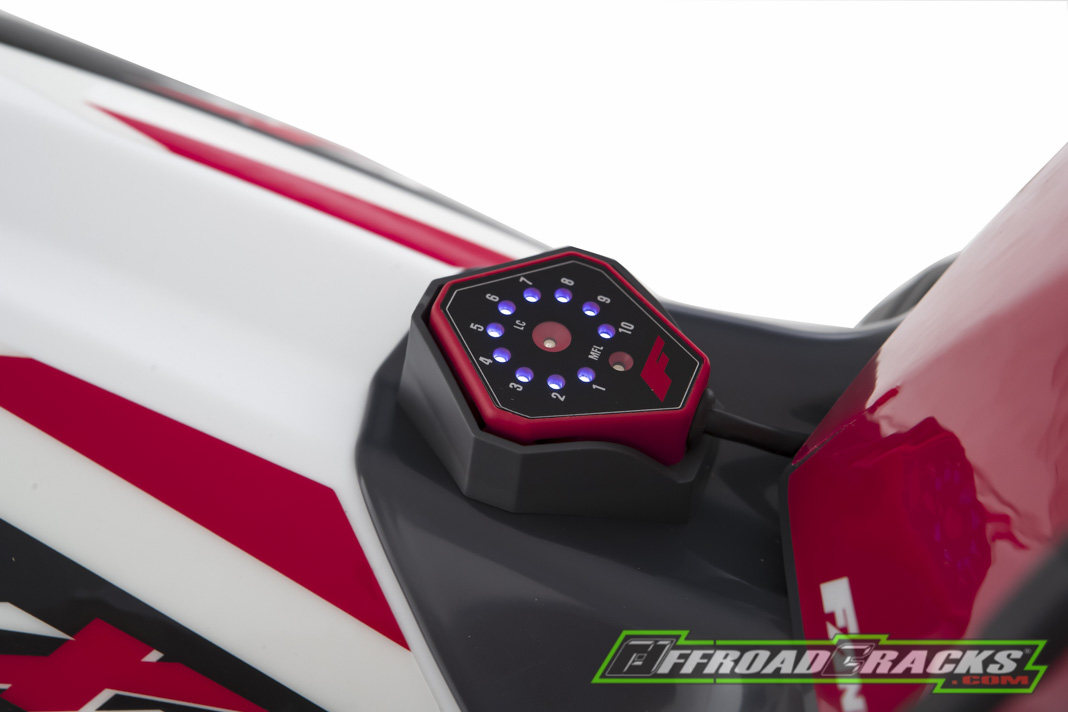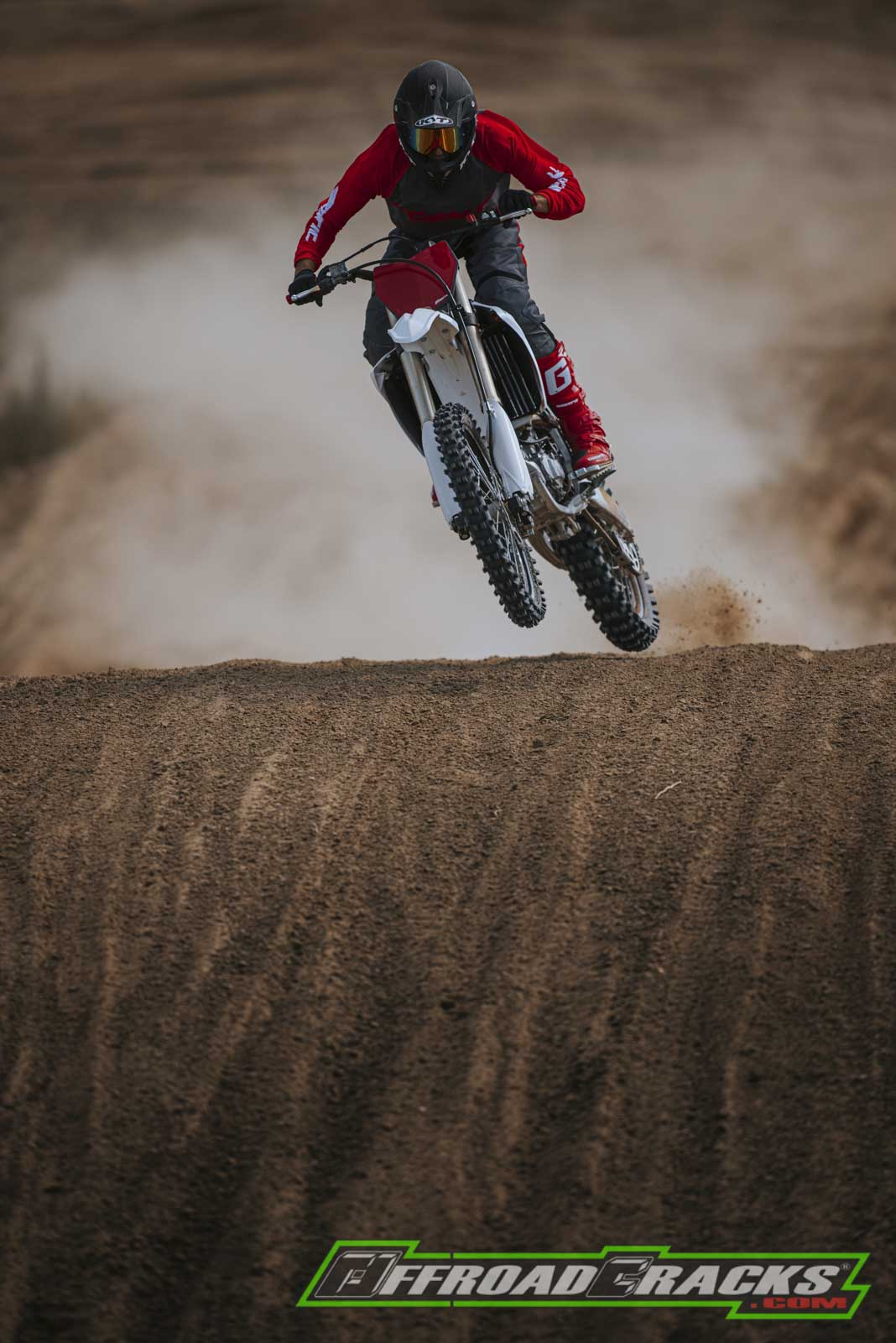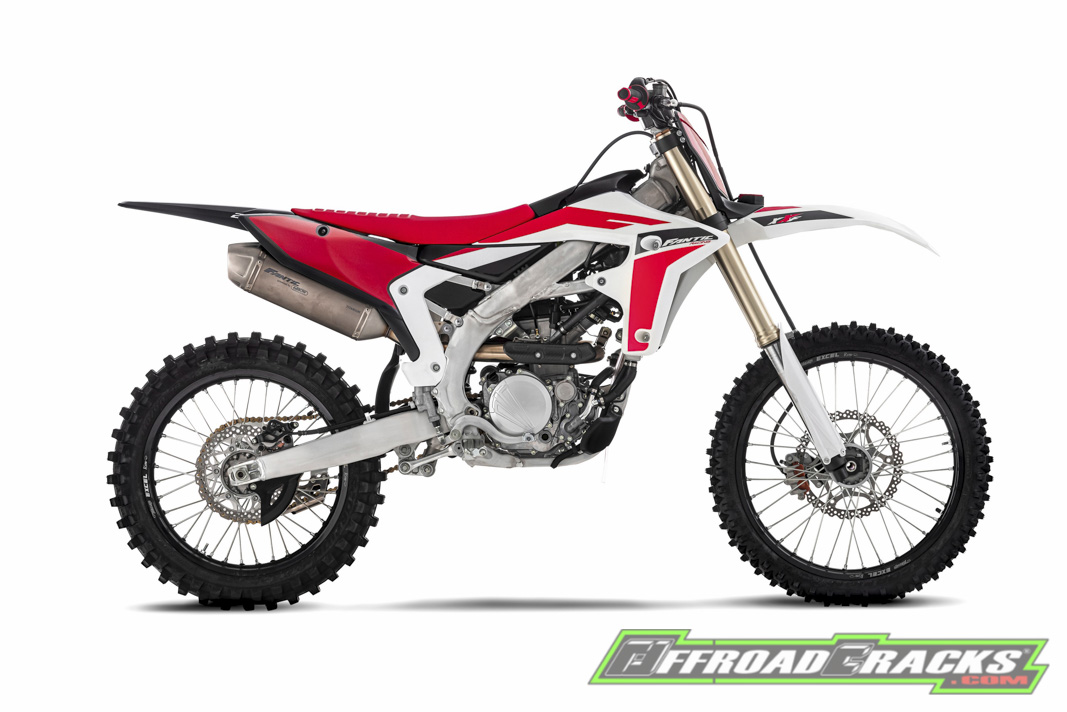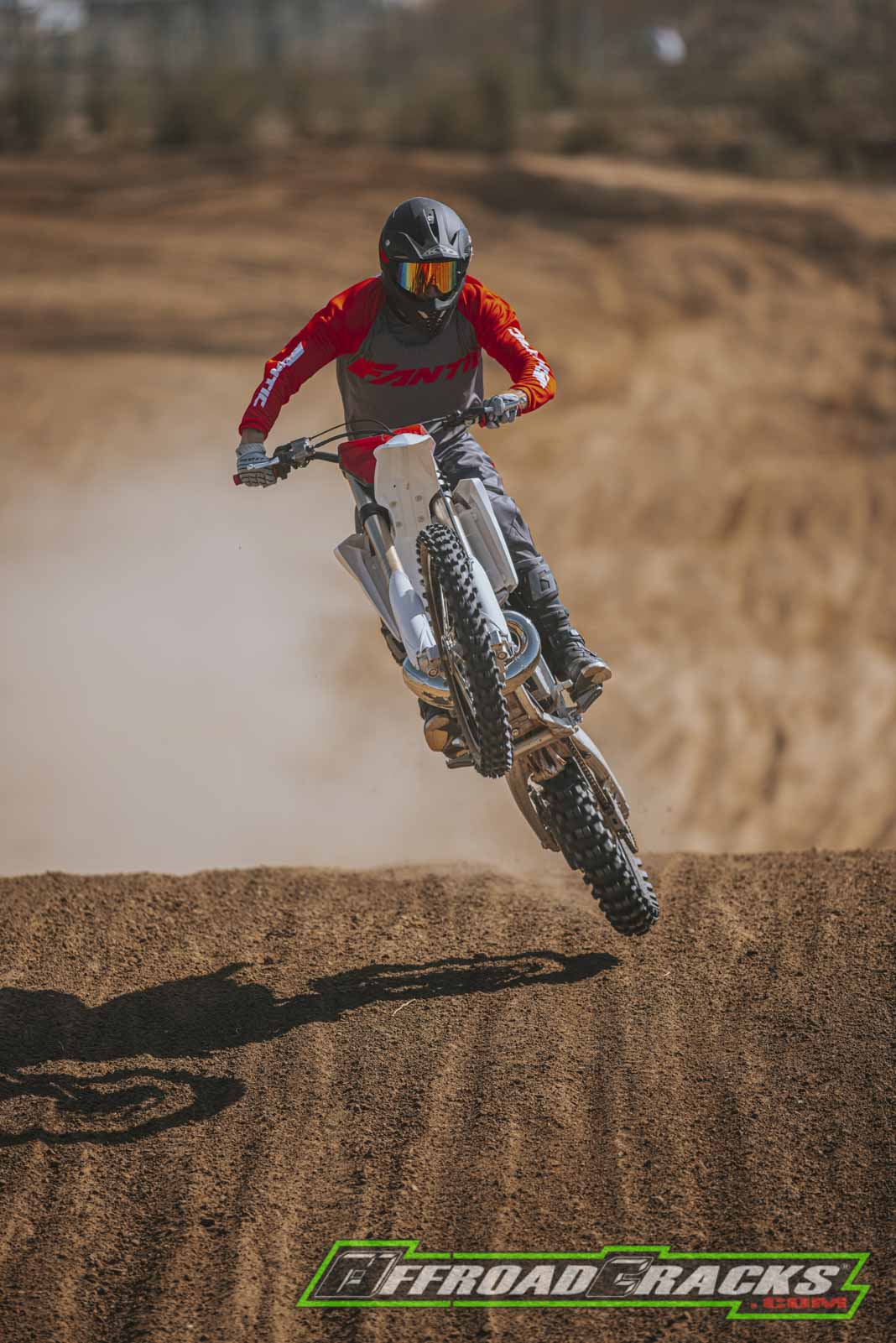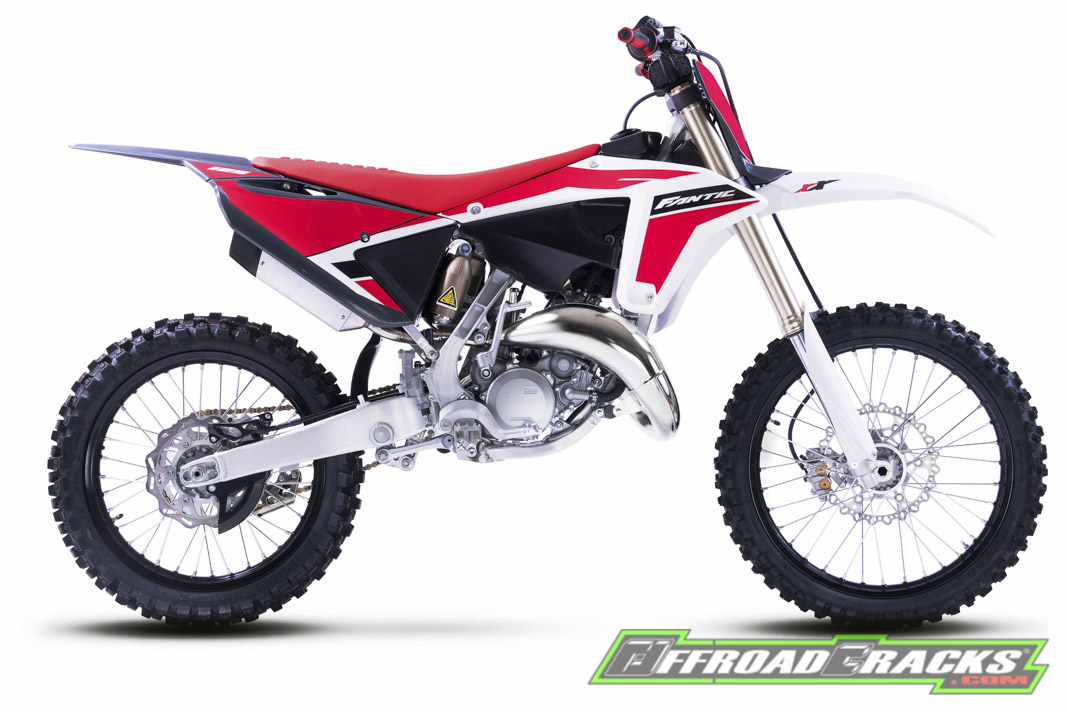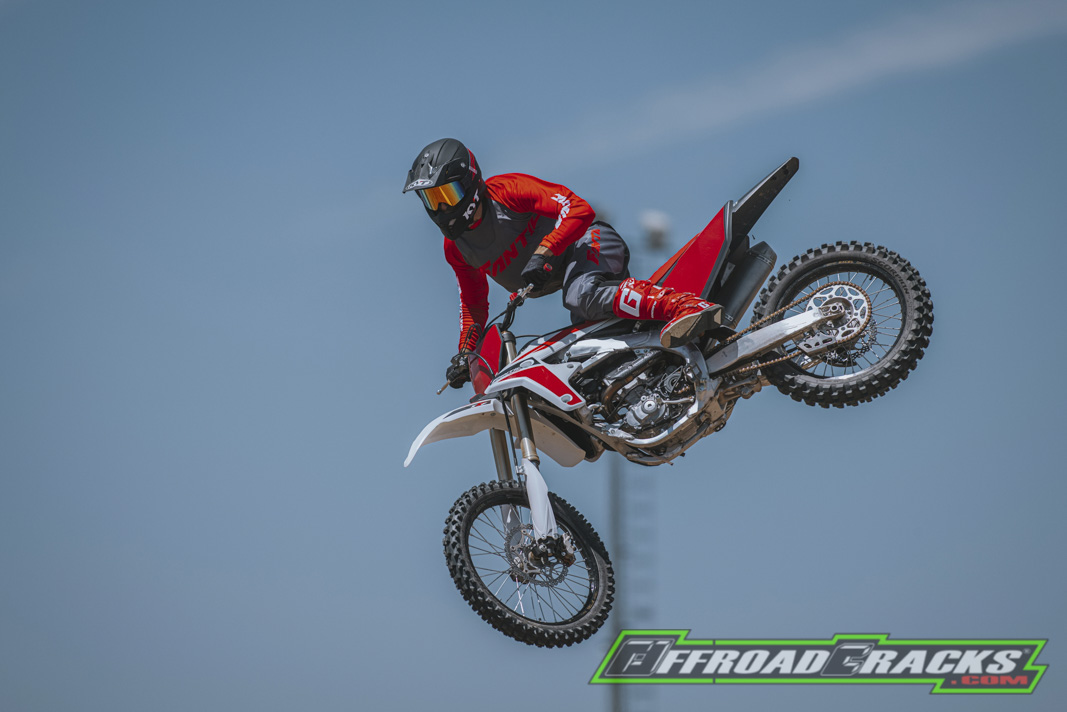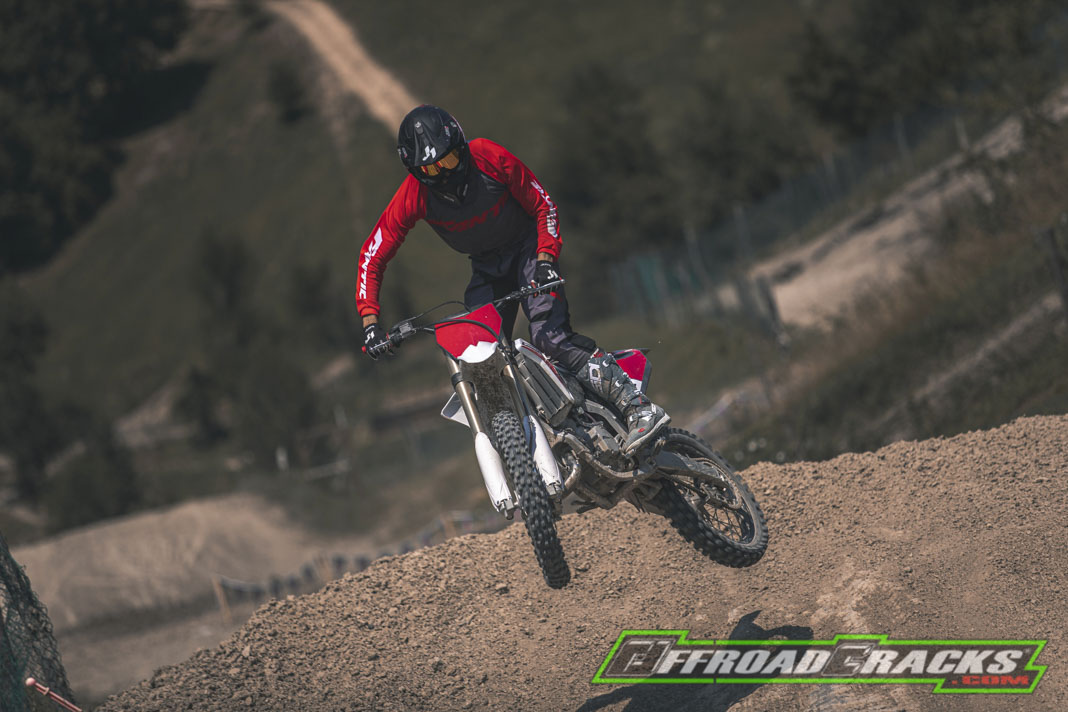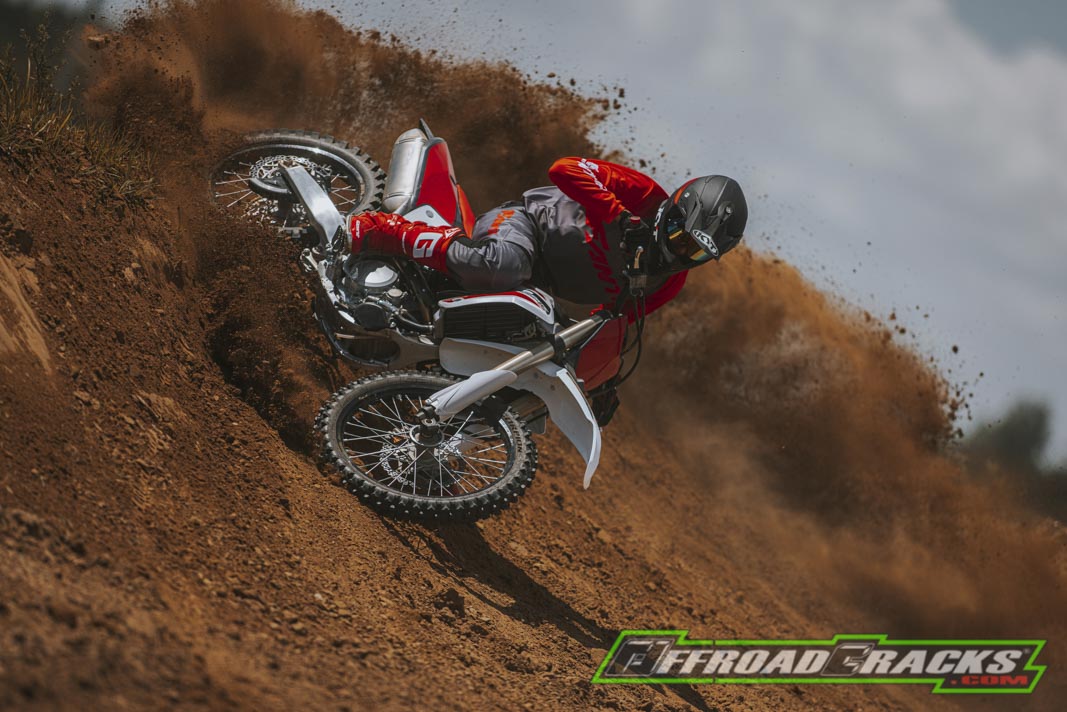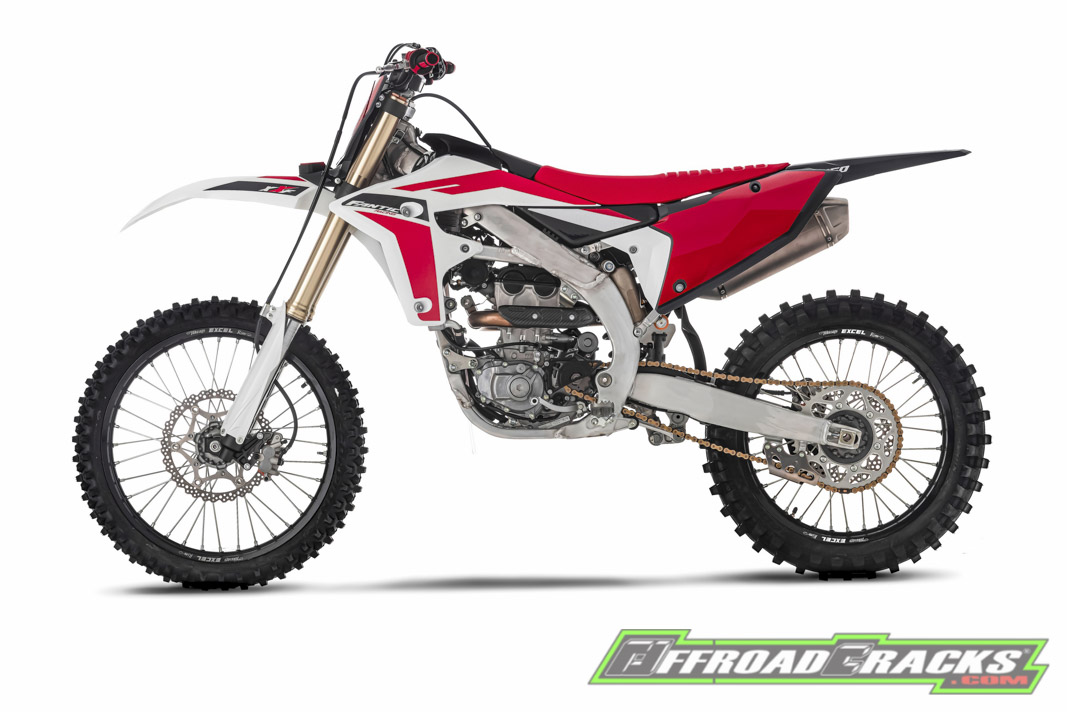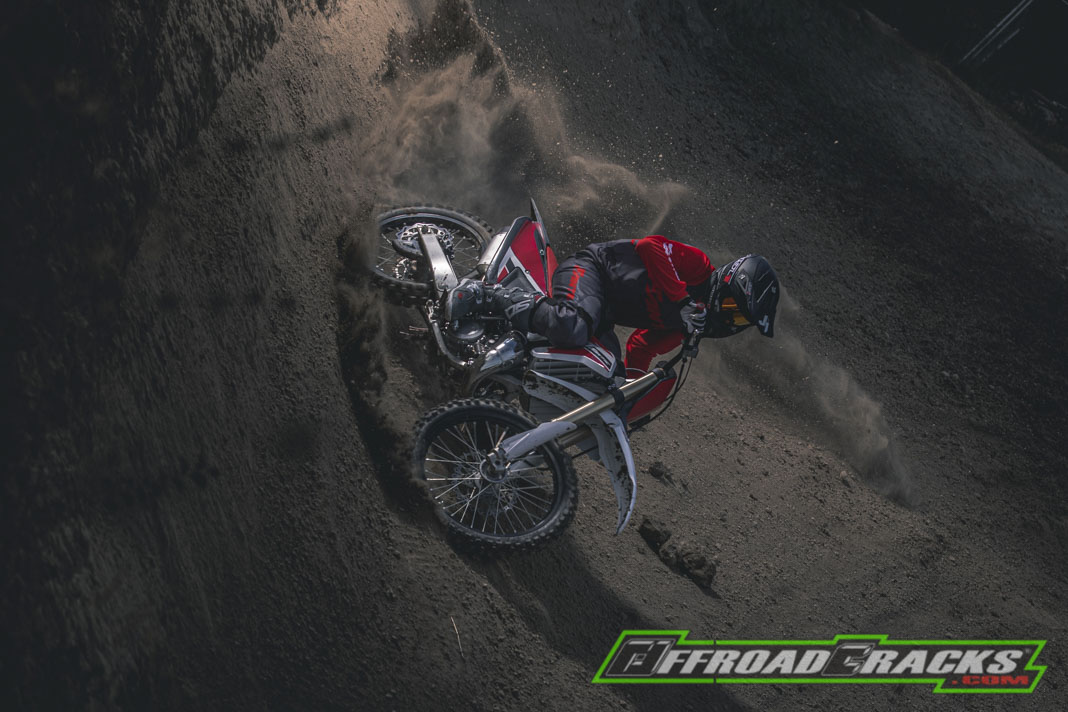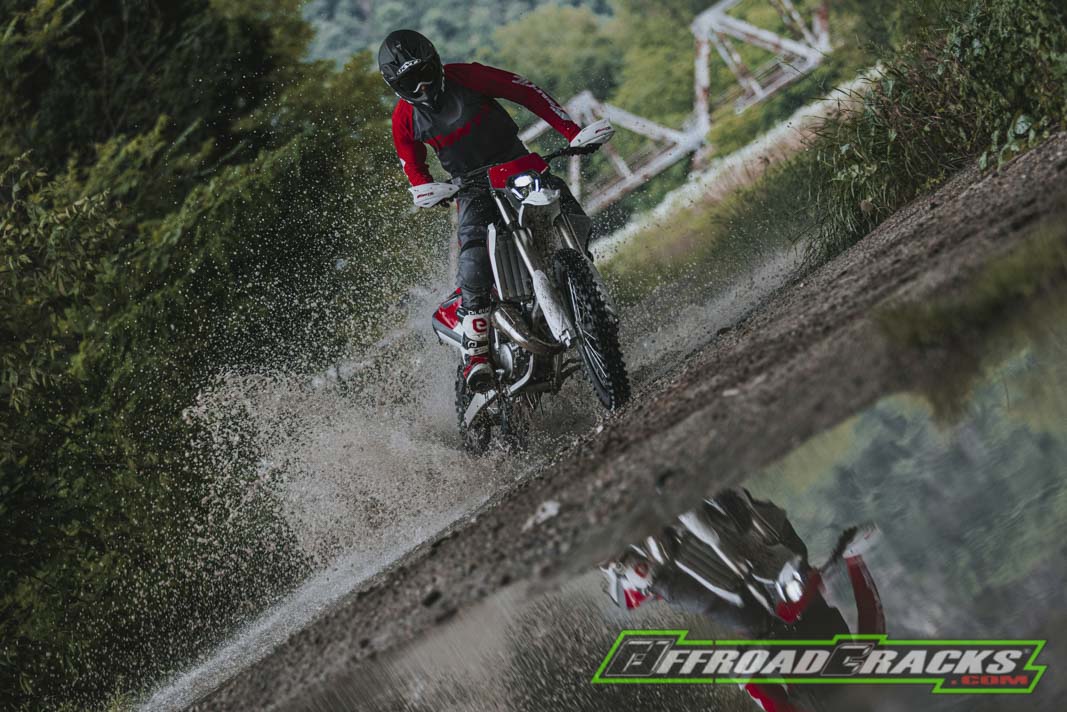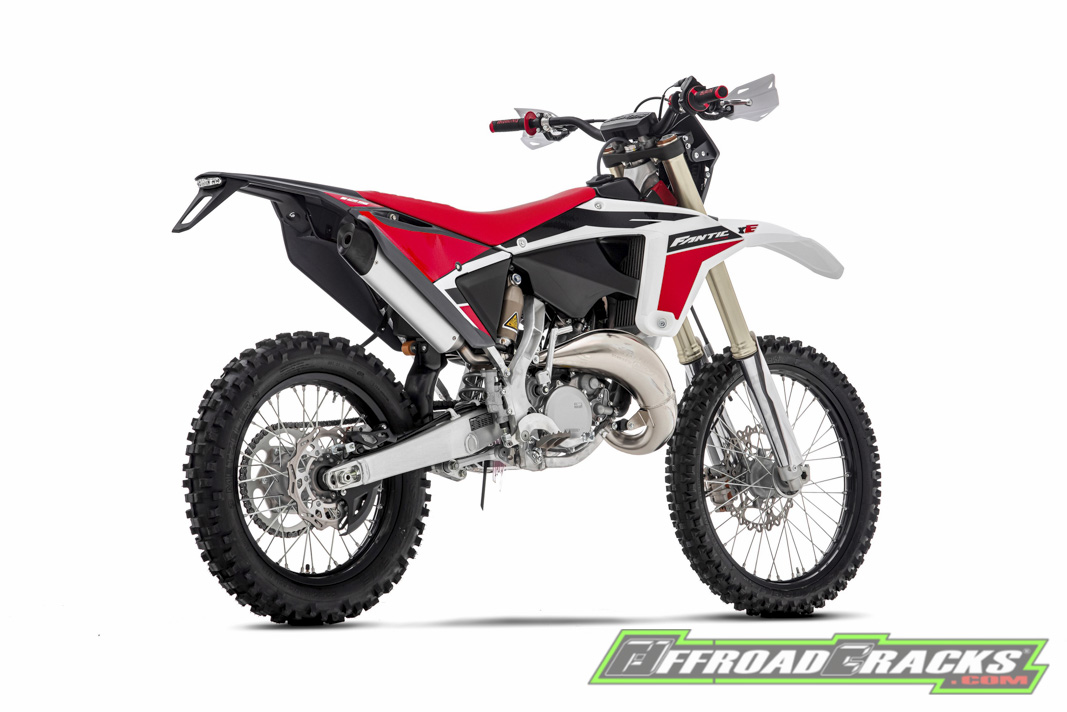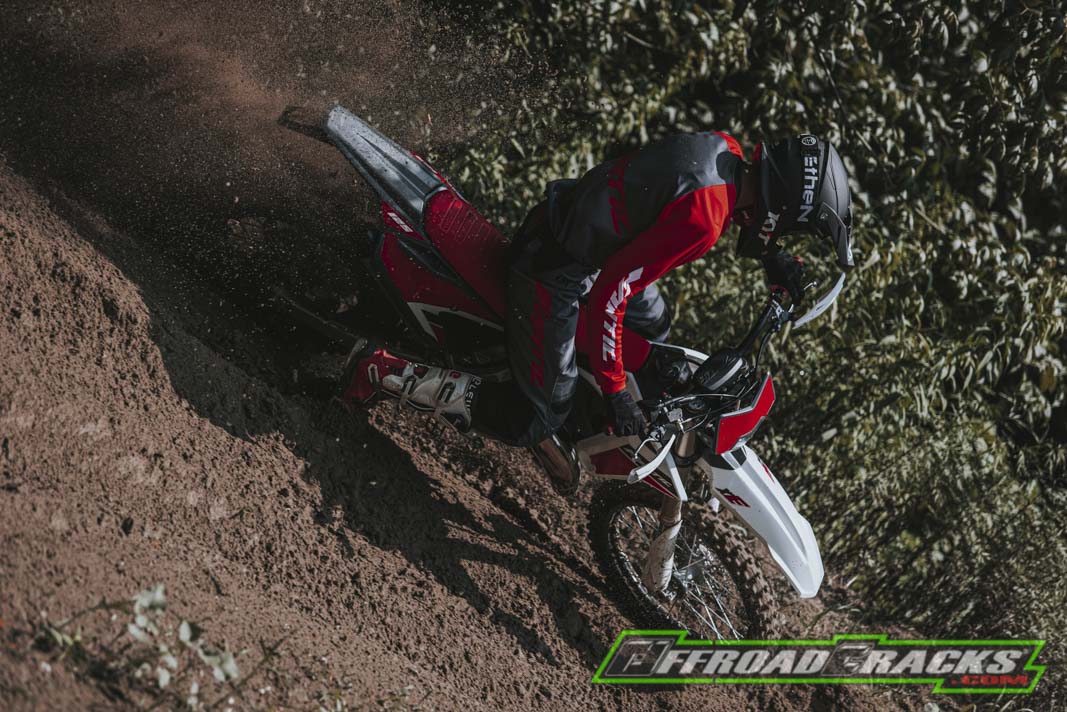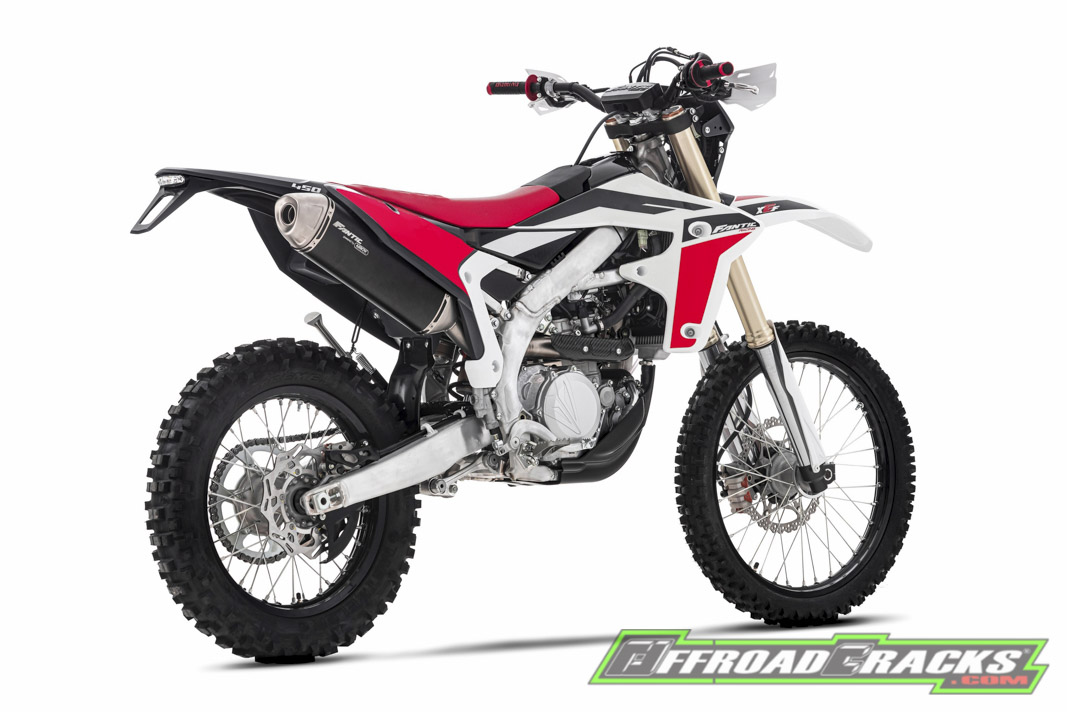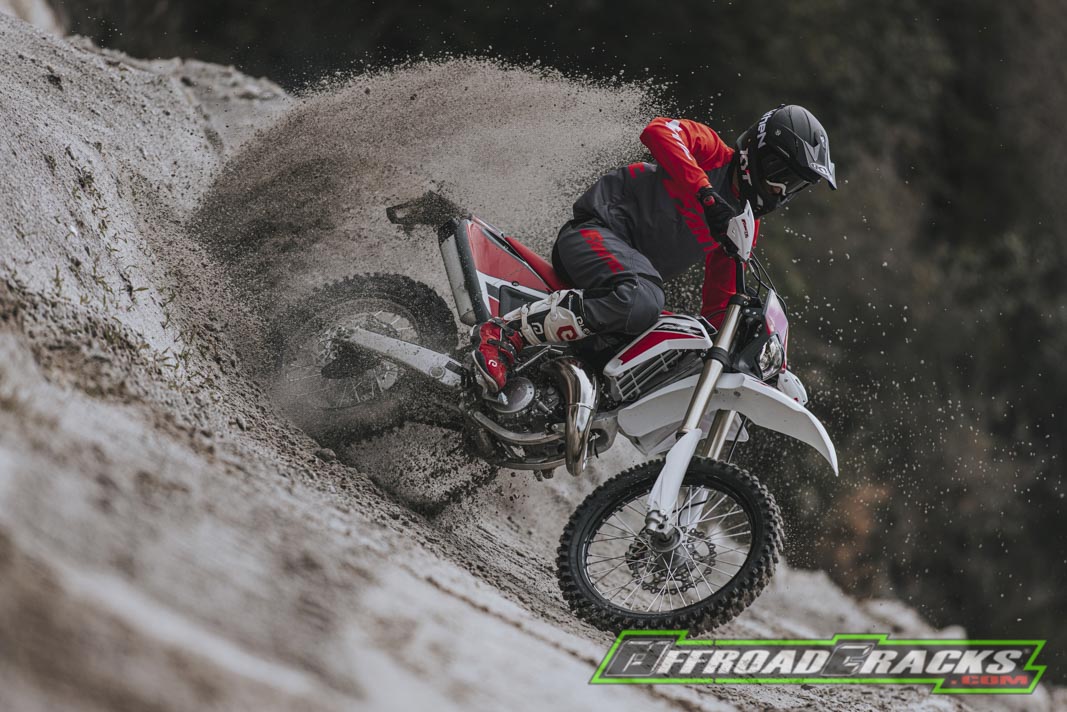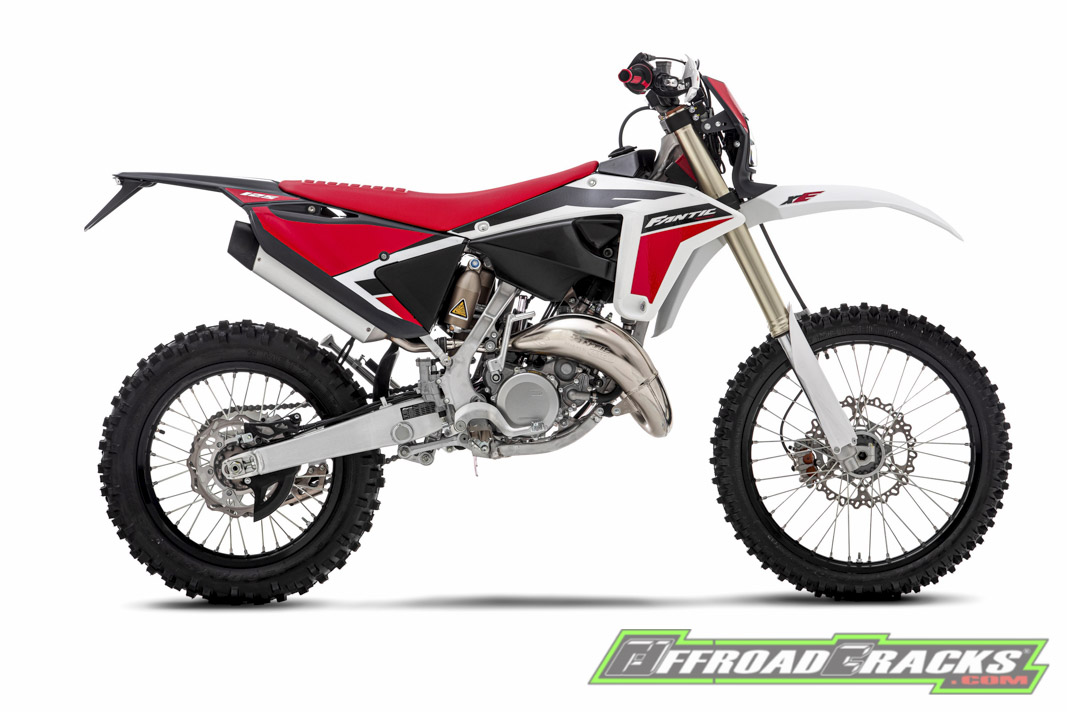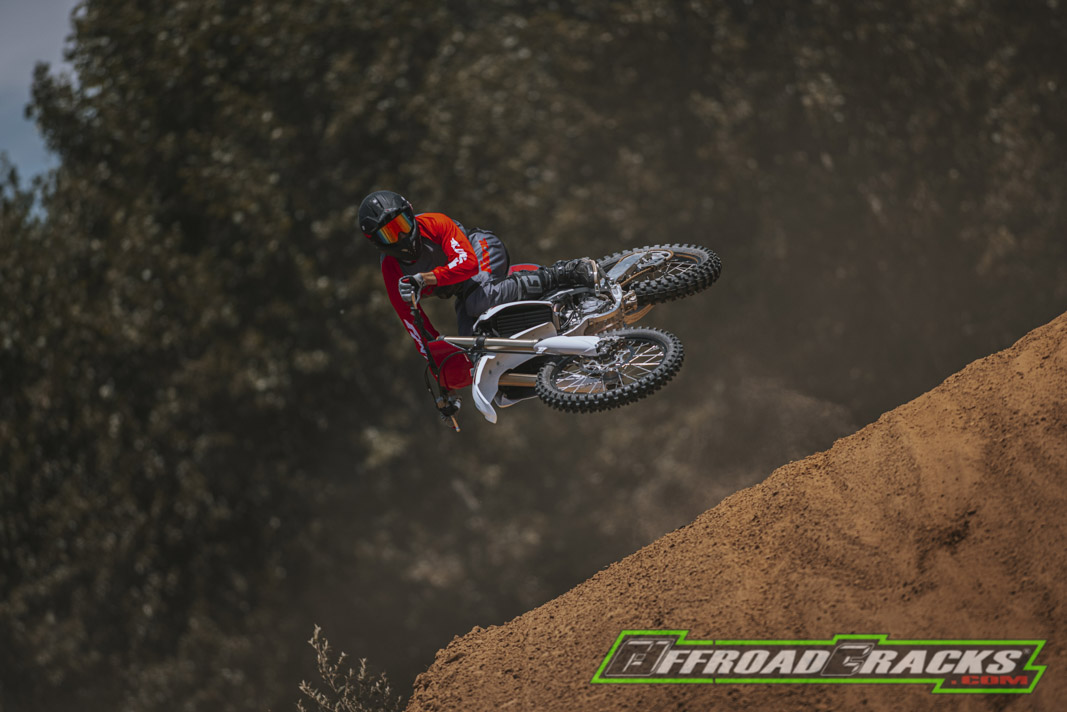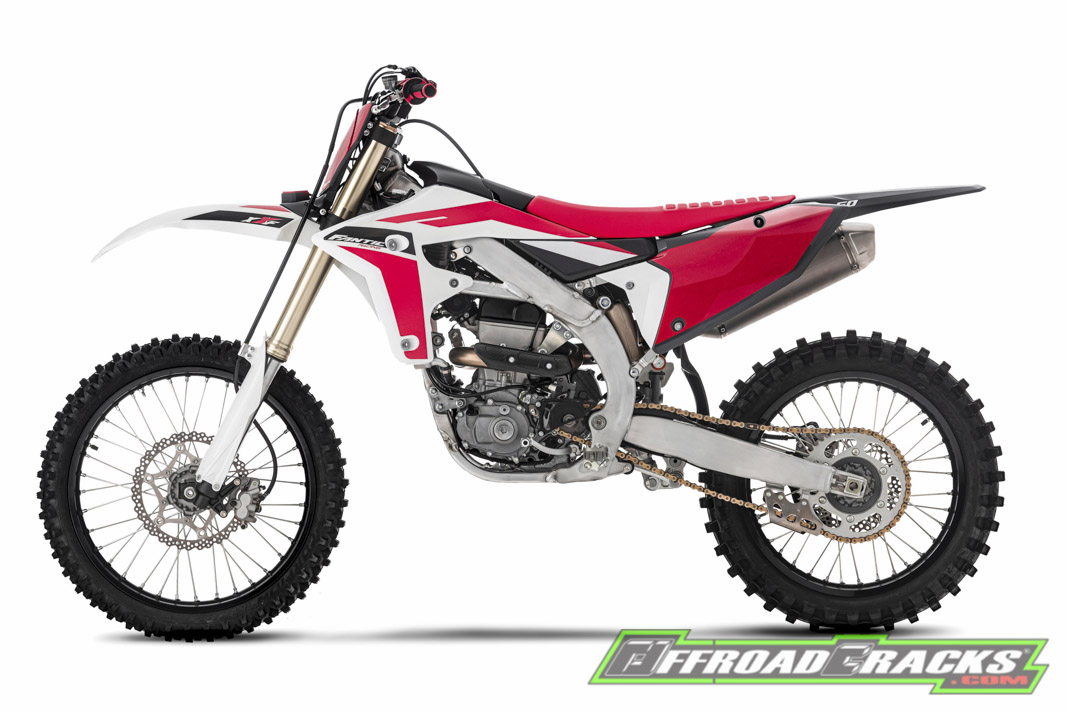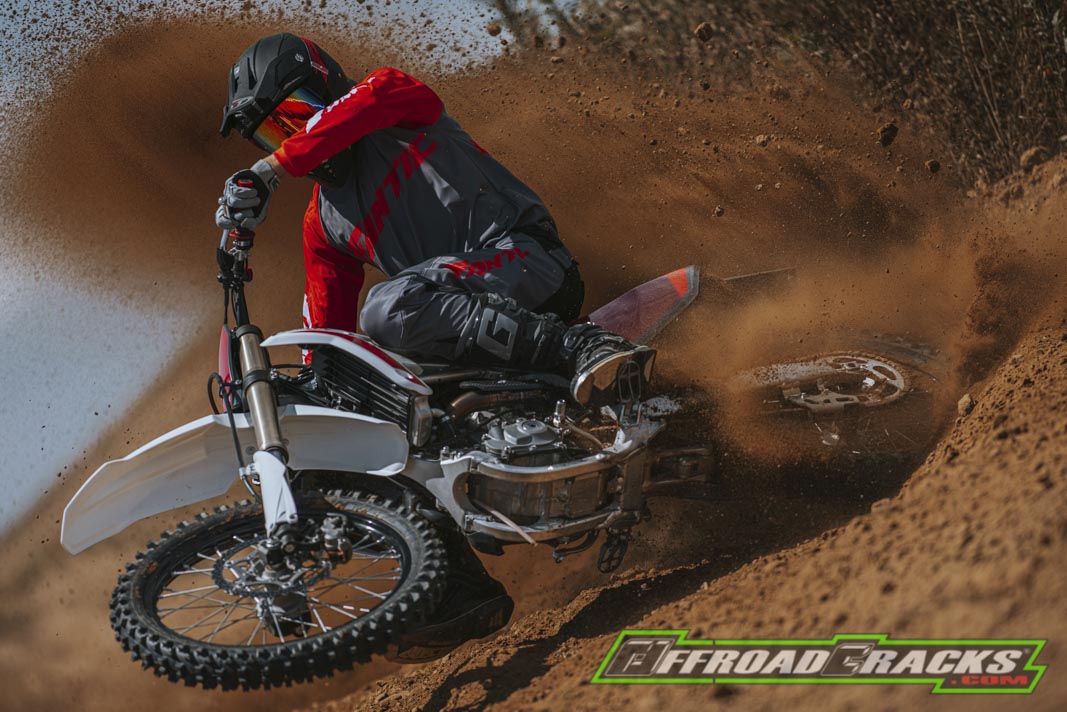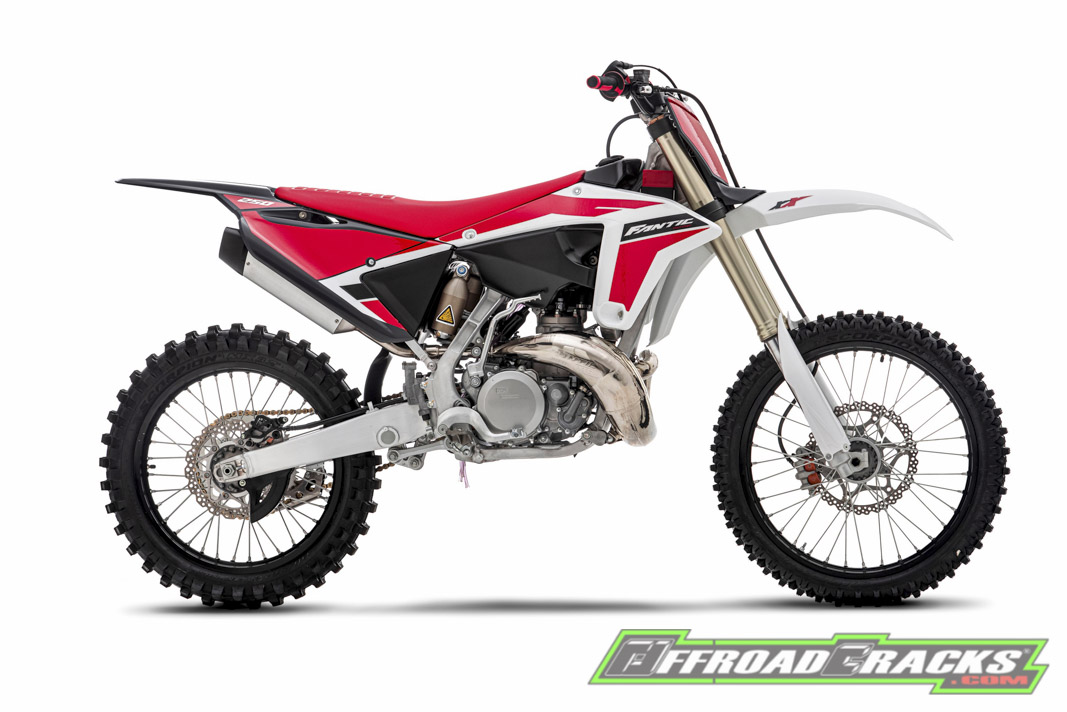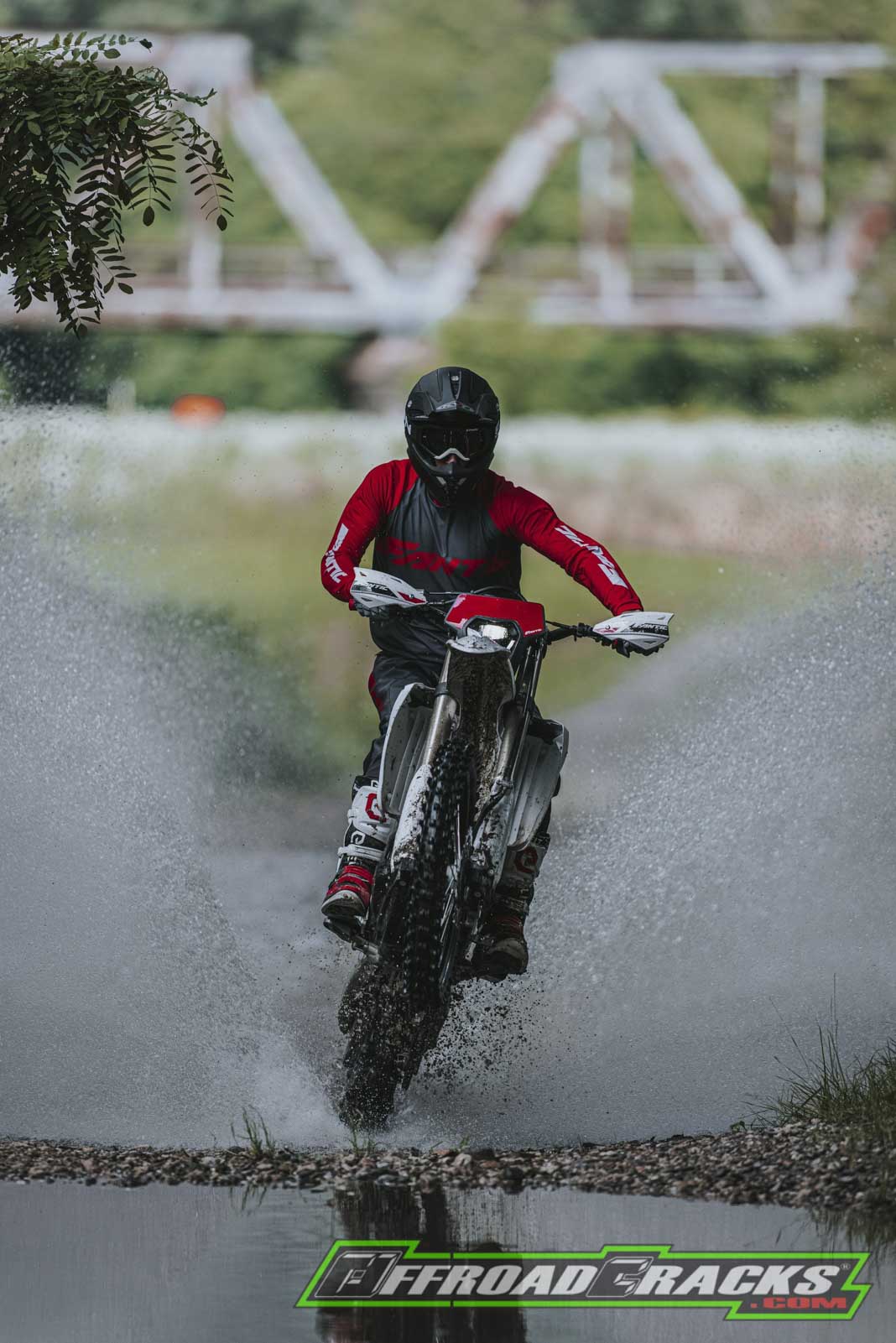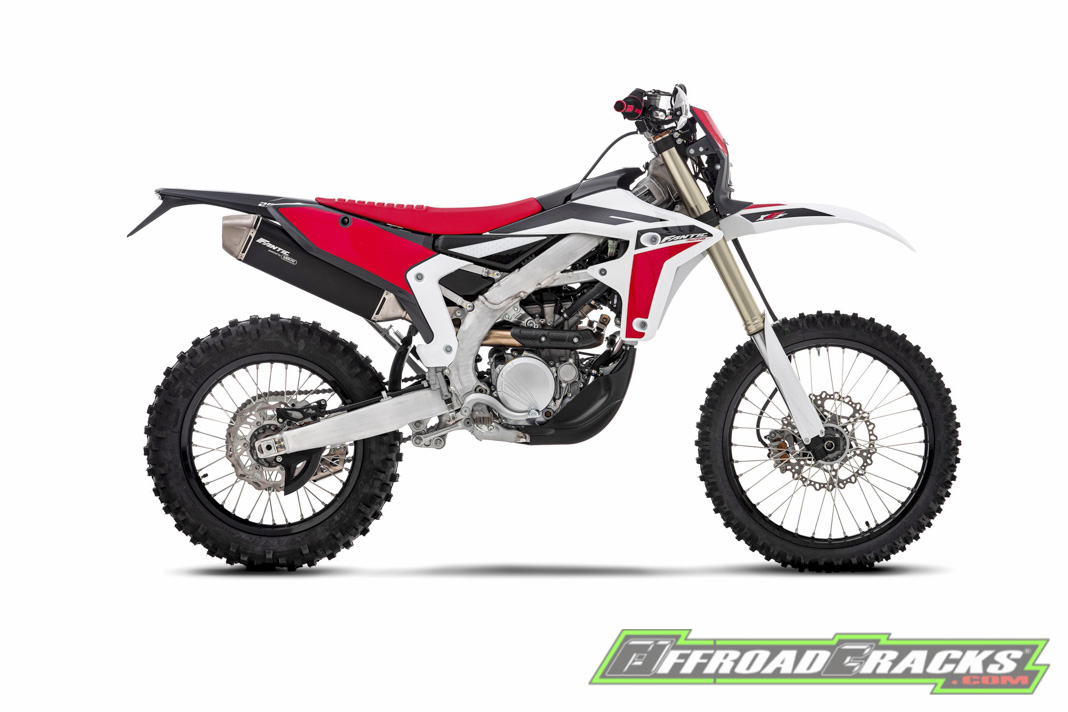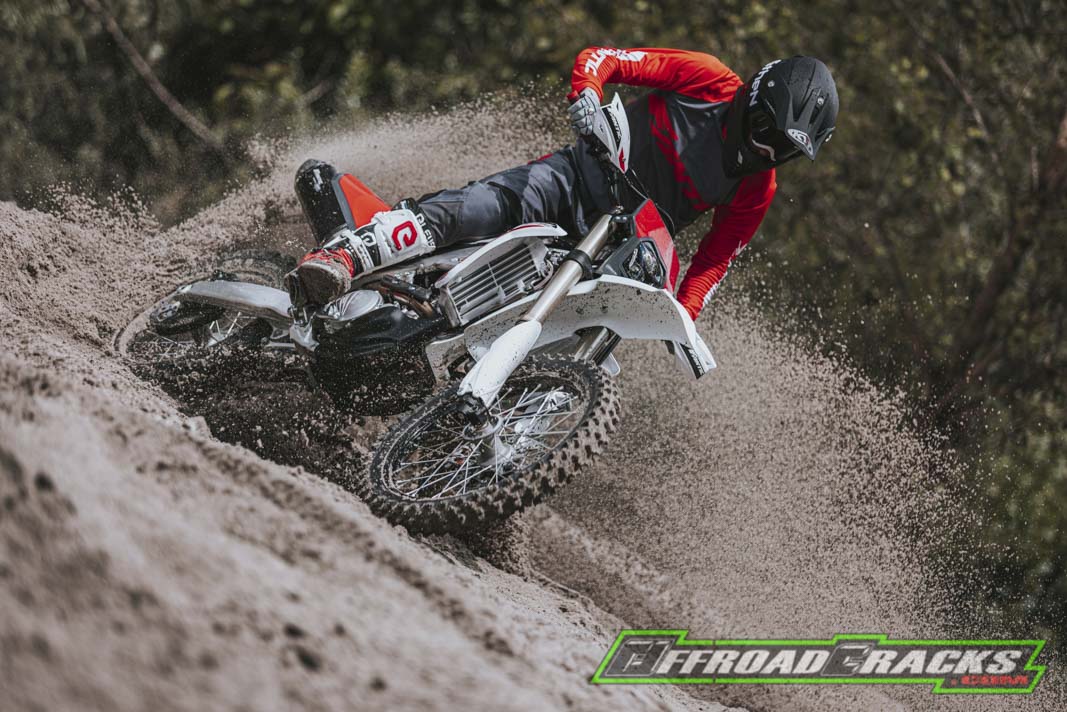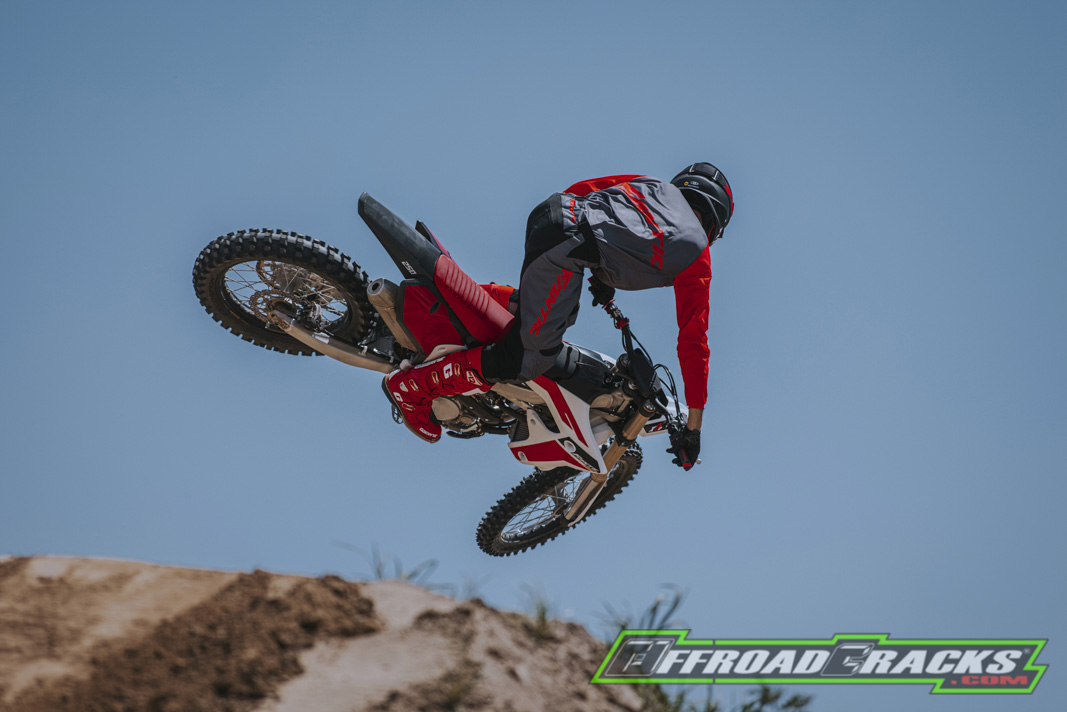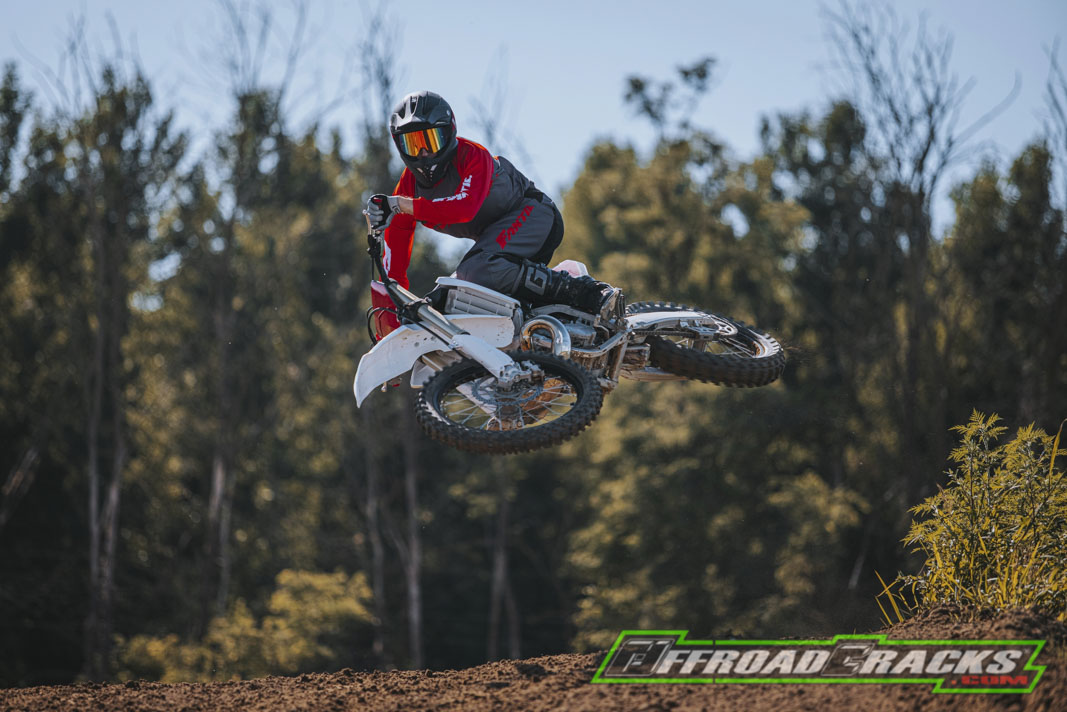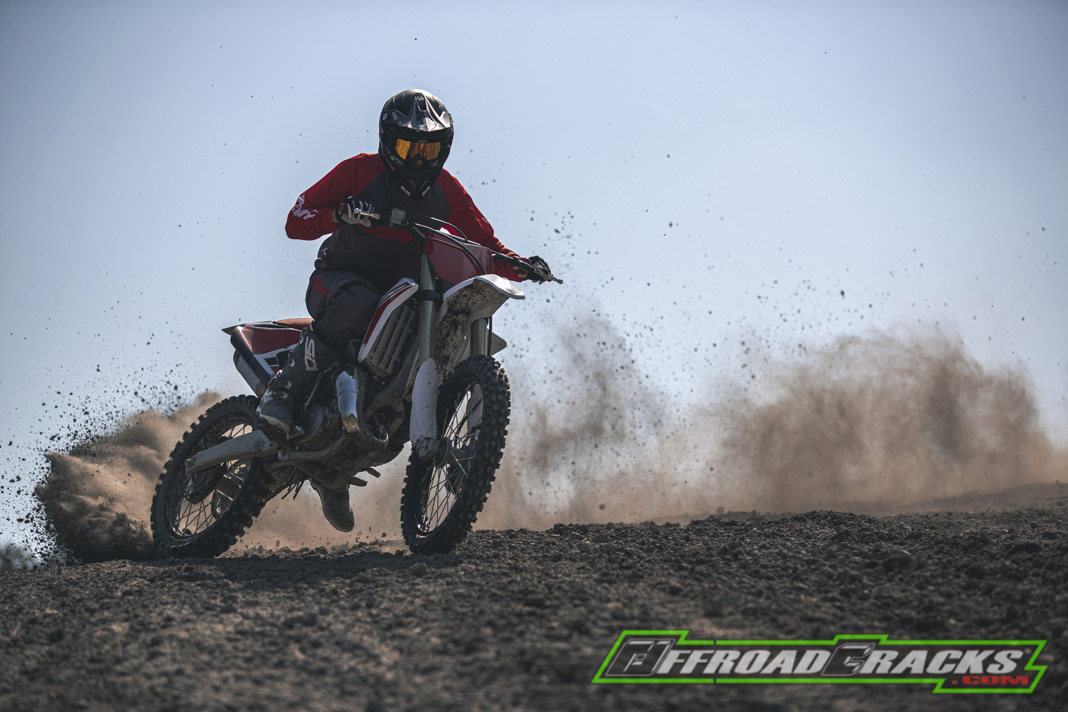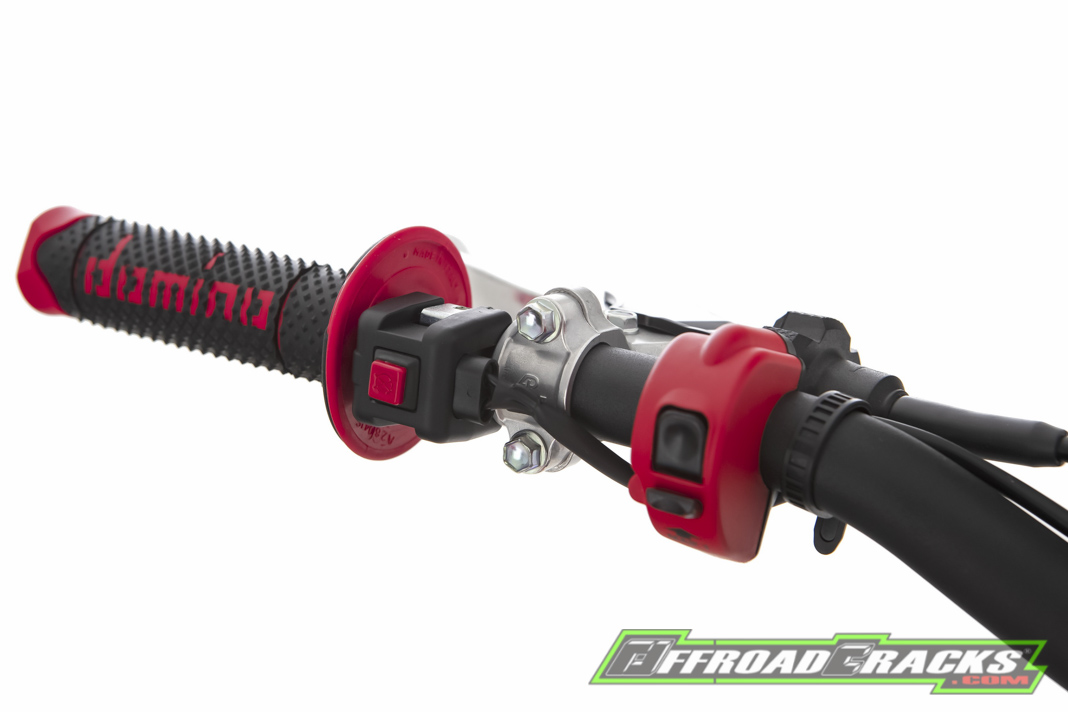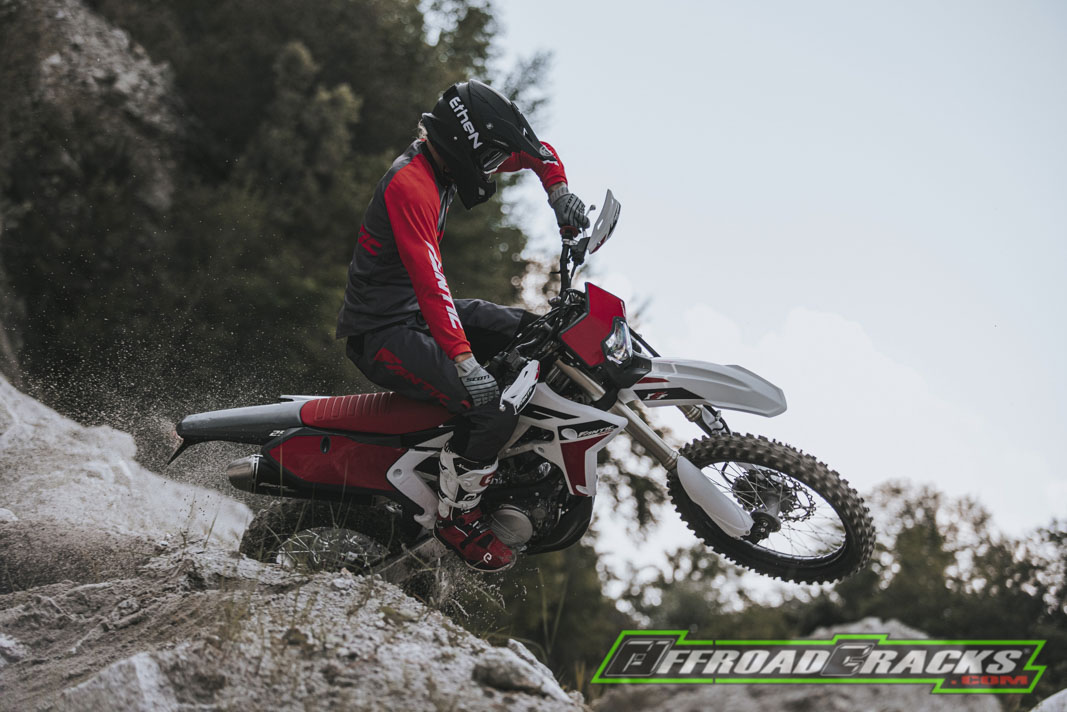 ---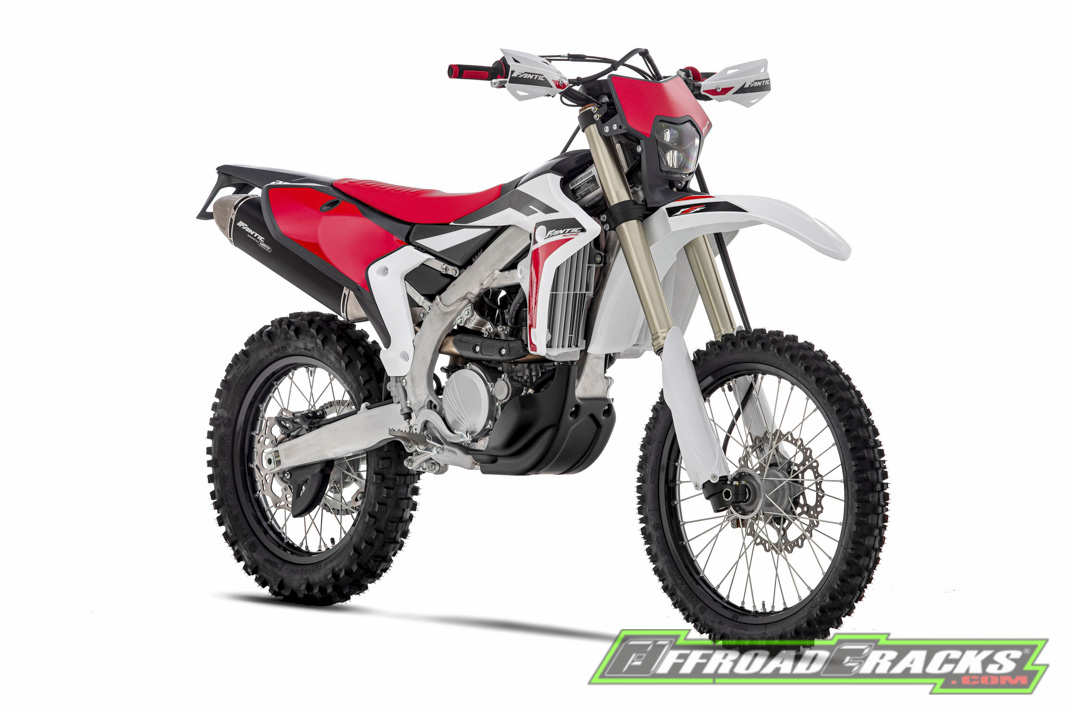 Fantic offers seven models for motocross and enduro fans in the off-road competition segment now. Is it called Fantic or Yamaha? What is actually a fact now? Fantic uses the latest Yamaha motorcycles and optimizes them in many ways for cross and enduro use. They rely on the tried and tested two-stroke models from Yamaha based on the YZ125 and 250 and, in the four-stroke range, on the YZ250F and 450F or WR250F and 450F.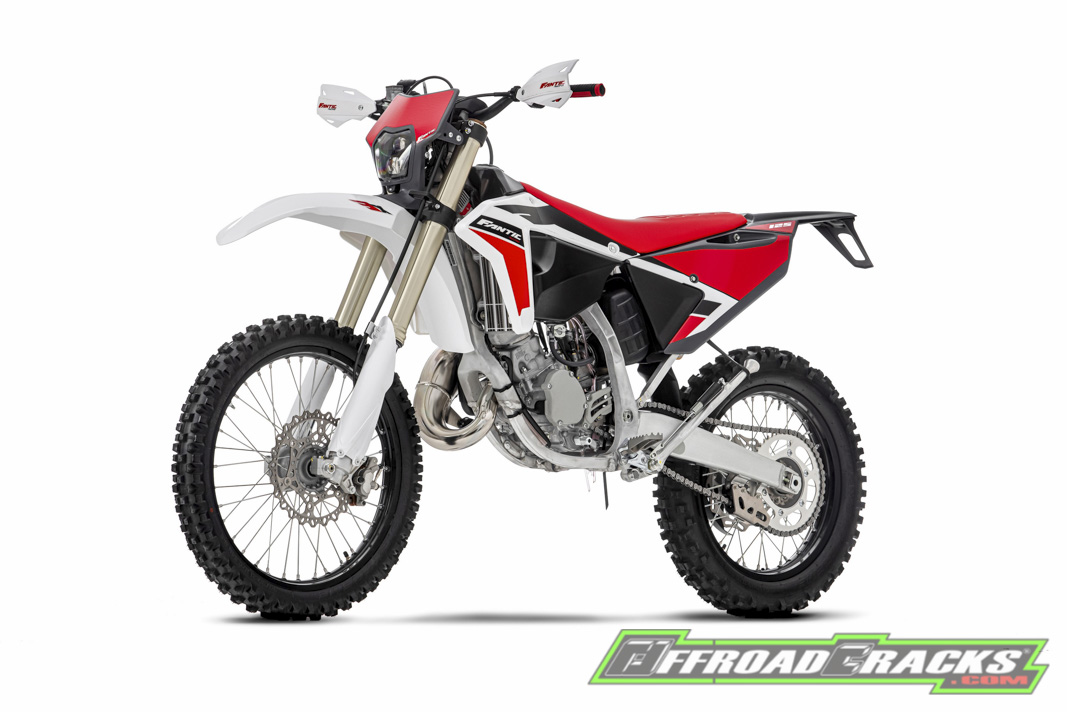 What is interesting about this is not only the rock-solid Japanese base, but also the fact that, in the case of sports enduro bikes with homologation, extremely interesting price regions have been achieved. For example, the XE 125 2T calls for 8,790 euros, while for the XEF 250 4T 9,840 euros and for the E2 solution XEF 450 10,990 euros.
FANTIC – ENDURO
What can be expected for 2022? As already known, the two-stroke guru Jan Witteveen is also the head of the Fantic Racing department, the development of which flows directly into the production motorcycles. The XE 125 2T with a takeoff weight of just 101 kilograms is the flyweight in the E1 class and is certainly one of the lightest series sport enduros in this category. The fact that the 125cc has performance is well known to everyone from the identical Yamaha. How this can be implemented in the Enduro setup made by Fantic is still open. Because the compression has been reduced to 7.4 to 8.8 compared to the Cross device and the cylinder head design and geometry have been adapted. Of course, a new CDI unit including a larger alternator is suitable for enduro use. The exhaust system comes from Arrows and should ideally provide the power from the low rev range, especially in narrow passages. The Kayaba suspension elements have been adapted for classic enduro terrain, of course.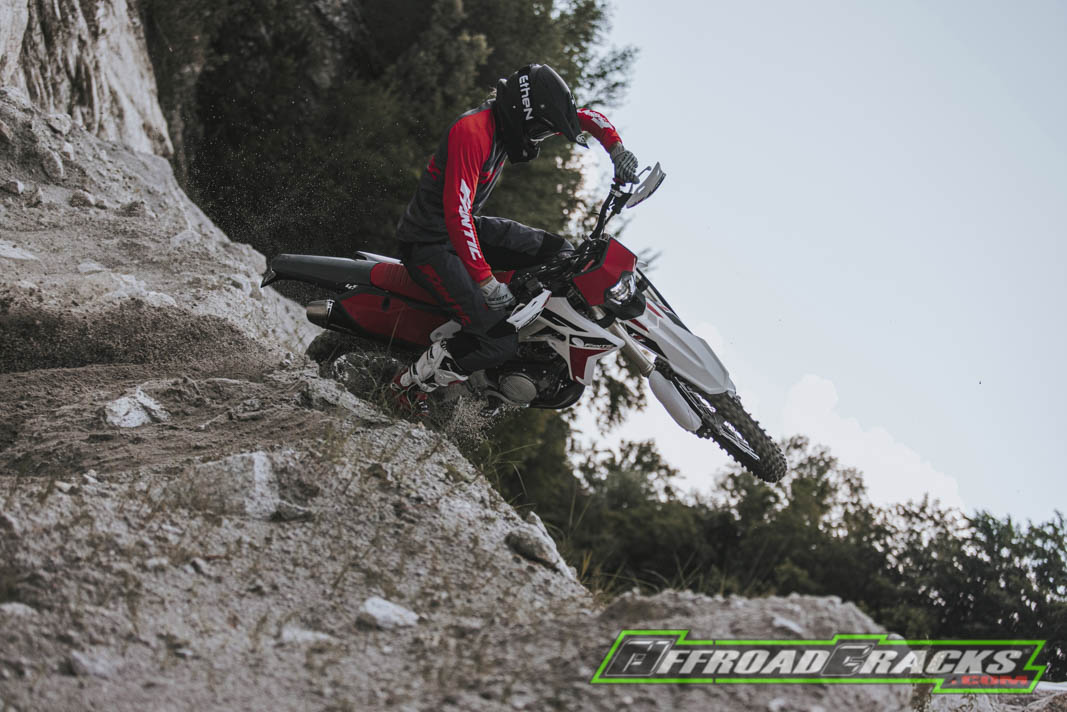 The two four-stroke sports enduro bikes, the XEF 250 and 450, have also received a similar, extensive revision. In addition, an Athena GET app is provided for the 450 series so that the motor mapping can be easily adapted to your own requirements. Of course, the four-stroke engines also rely on optimized Arrows exhaust systems with light metal silencers.
FANTIC – MOTOCROSS
The XX 125 two-stroke is only referred to as a revolutionary 125 and is silent about the details. The XX 250 two-stroke lets out a little more. Because here the Factory Team Maddii and driver Nicholas Lapucci have a special racing piston in action. A special Fantic control unit makes it easier to control the performance of the 250 power unit. Especially since a mapping switch with two stored performance curves is installed here for support. Otherwise one relies on an Arrows exhaust system and the in-house Fantic plastic parts, which should guarantee ingenious ergonomics.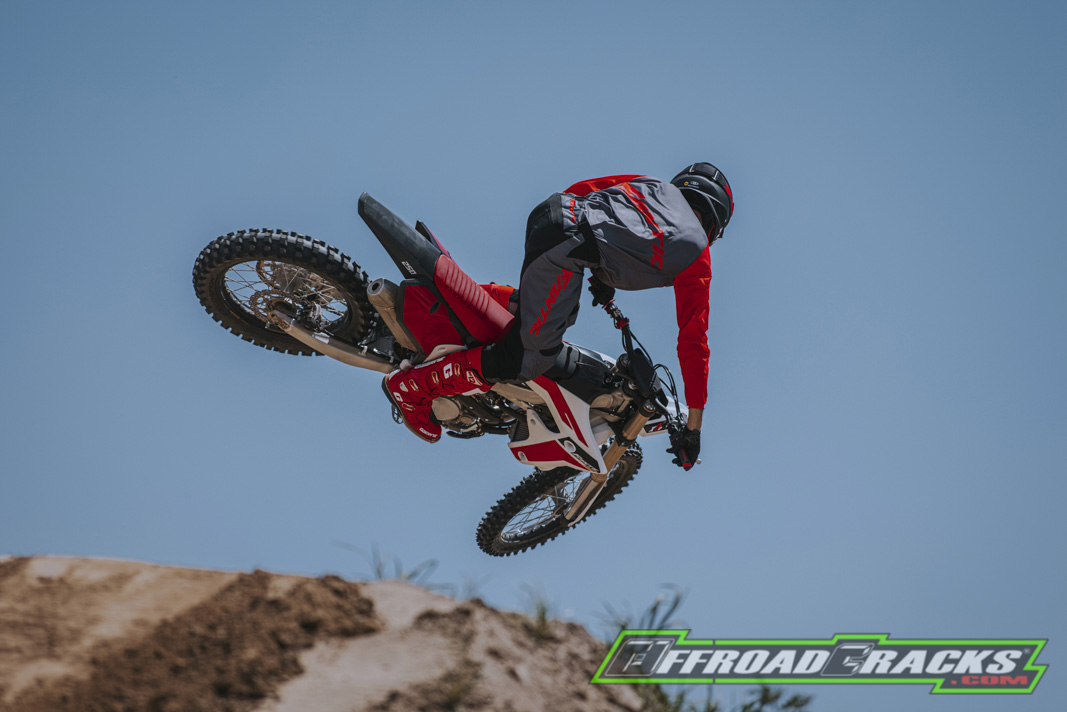 In the four-stroke category, an RX1Pro Athena-GET unit is used, which was developed by the Fantic Race Department. This allows the driver to select three mappings via a switch on the handlebar, but they can also be changed individually. Traction control and GET launch control can also be found on the two four-stroke 250/450. In addition, individual adjustments can be carried out using the WiGET app on a smartphone or stored mappings can be used.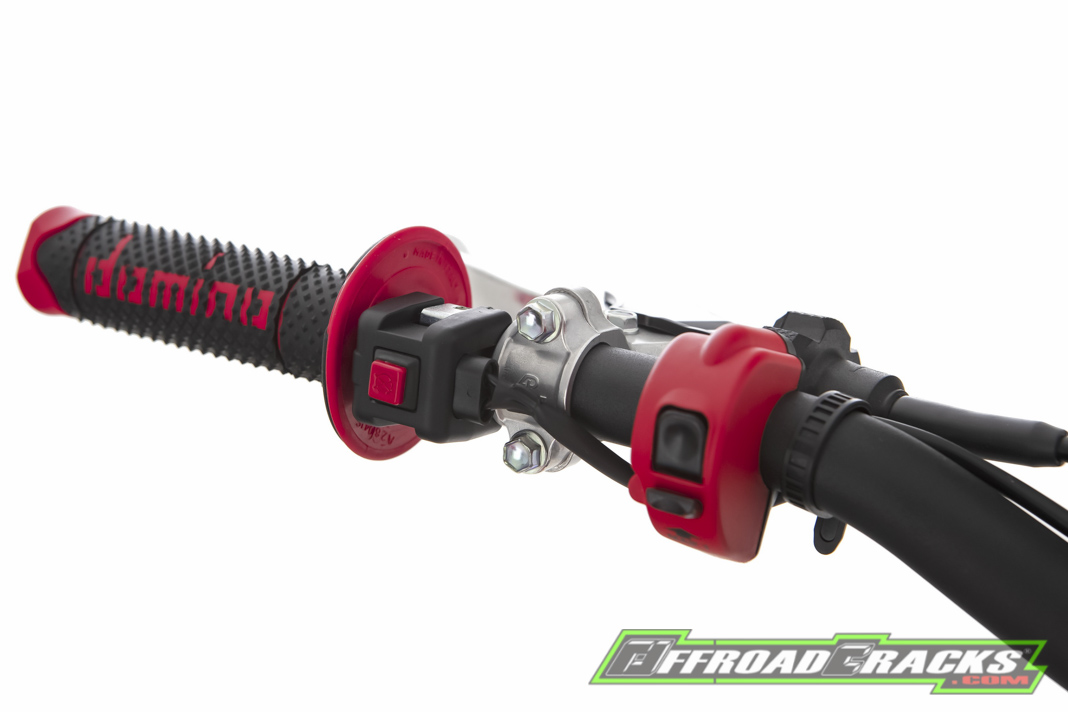 According to the manufacturer, all vehicles should be available from September and, according to Fantic managing director Mariano Roman, guarantee a factory feeling.
PREISE 2022
4T
XEF 250 Enduro 9.840 Euro
XEF 450 Enduro 10.990 Euro
XXF 250 MX 9.590 Euro
XXF 450 MX 9.990 Euro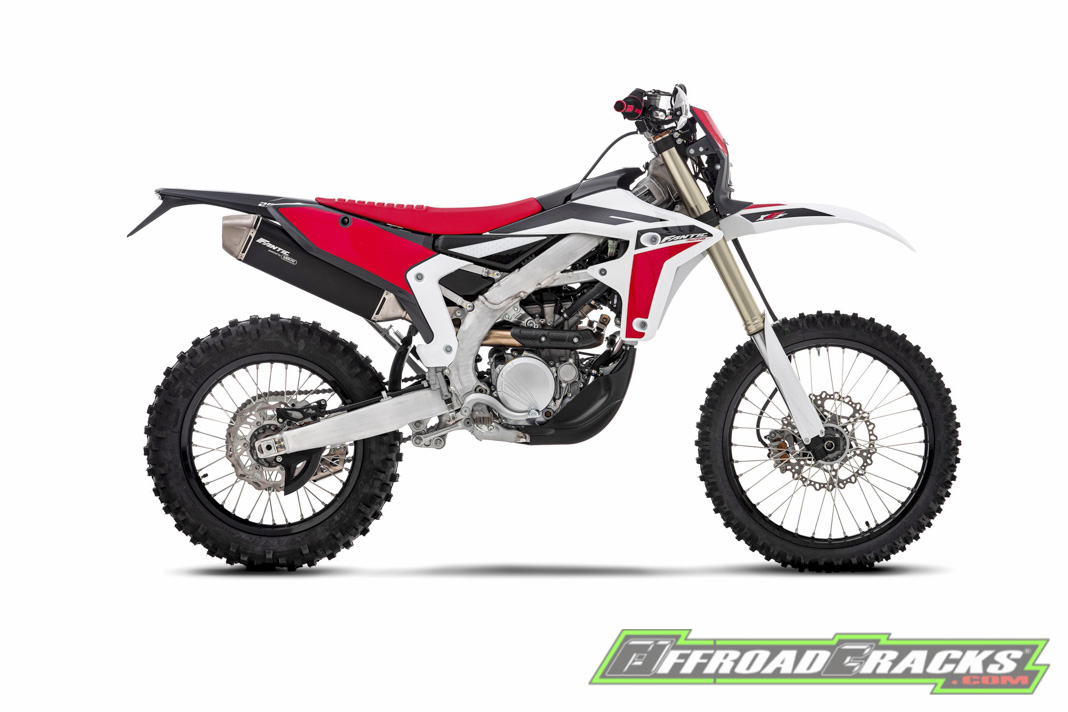 2T
XE 125 Enduro 8.790 Euro
XX 125 MX 8.290 Euro
XX 250 MX 8.990 Euro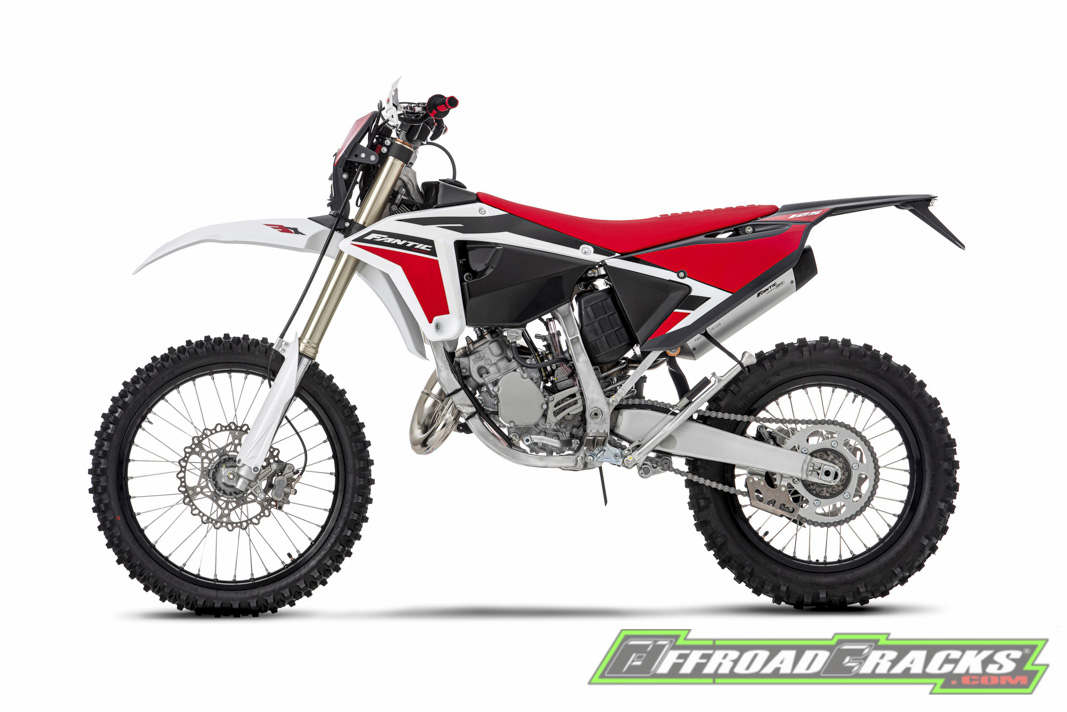 More informations: www.fantic.com
TECH SPECS
4T
XEF 250 Enduro
TECH SPECS FANTIC XEF 250

XEF 450 Enduro
TECH SPECS FANTIC XEF 450

XXF 250 MX
TECH SPECS FANTIC XXF 250

XXF 450 MX
TECH SPECS FANTIC XXF 450

2T
XE 125 Enduro
TECH SPECS FANTIC XE 125

XX 125 MX
TECH SPECS FANTIC XX 125

XX 250 MX
TECH SPECS FANTIC XX 250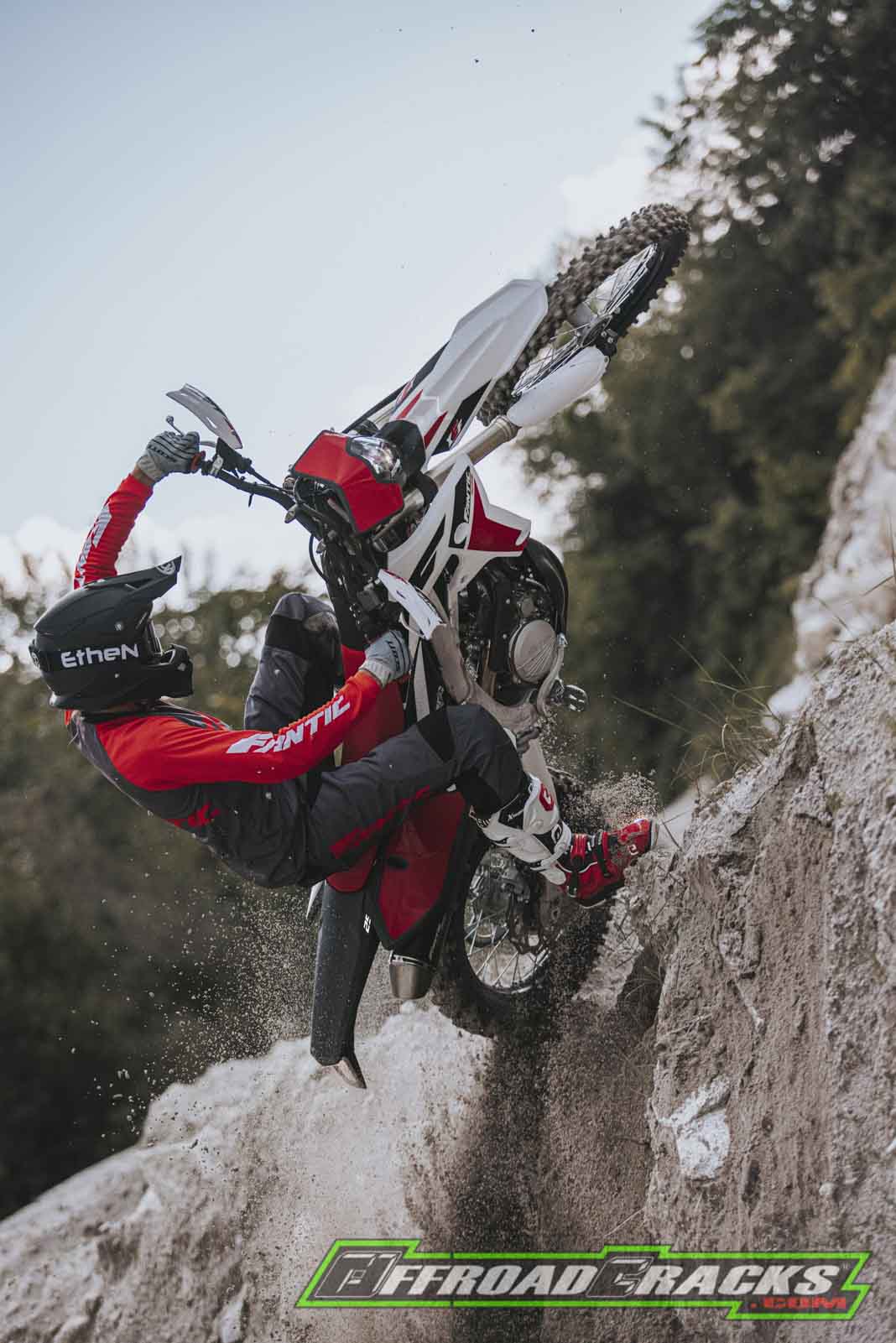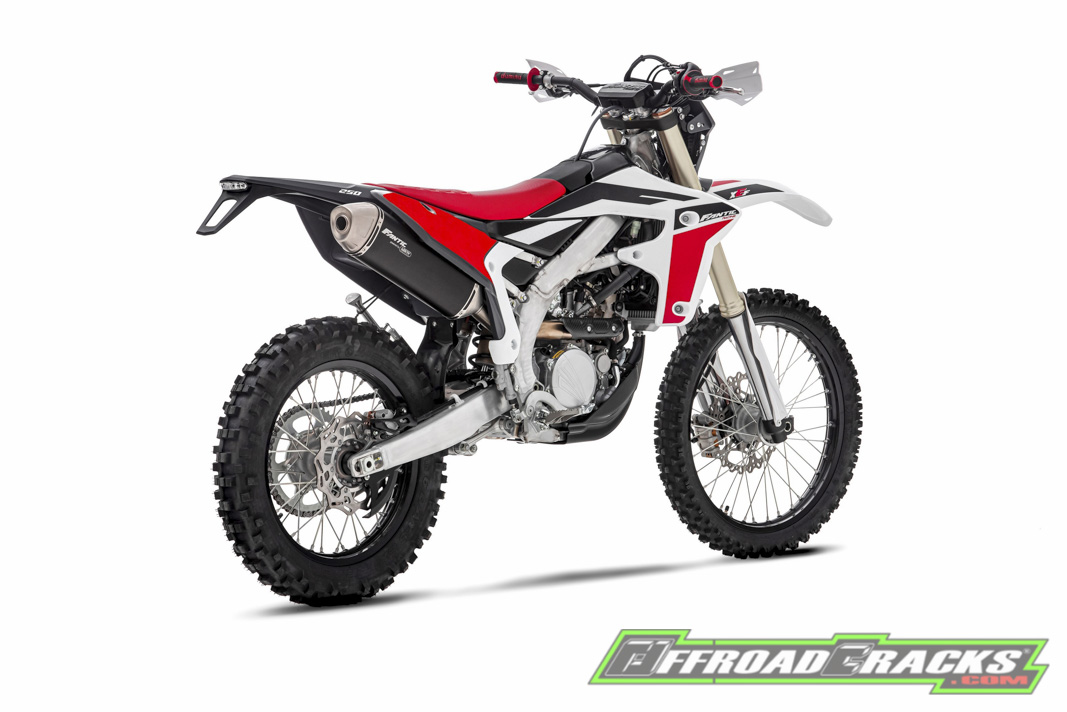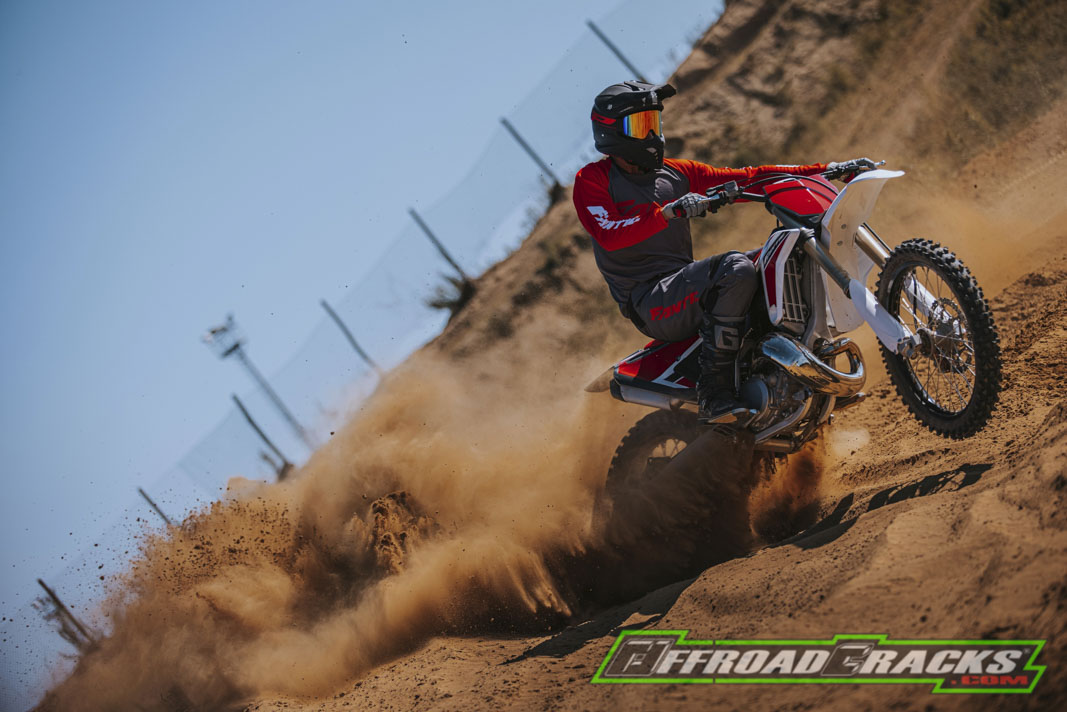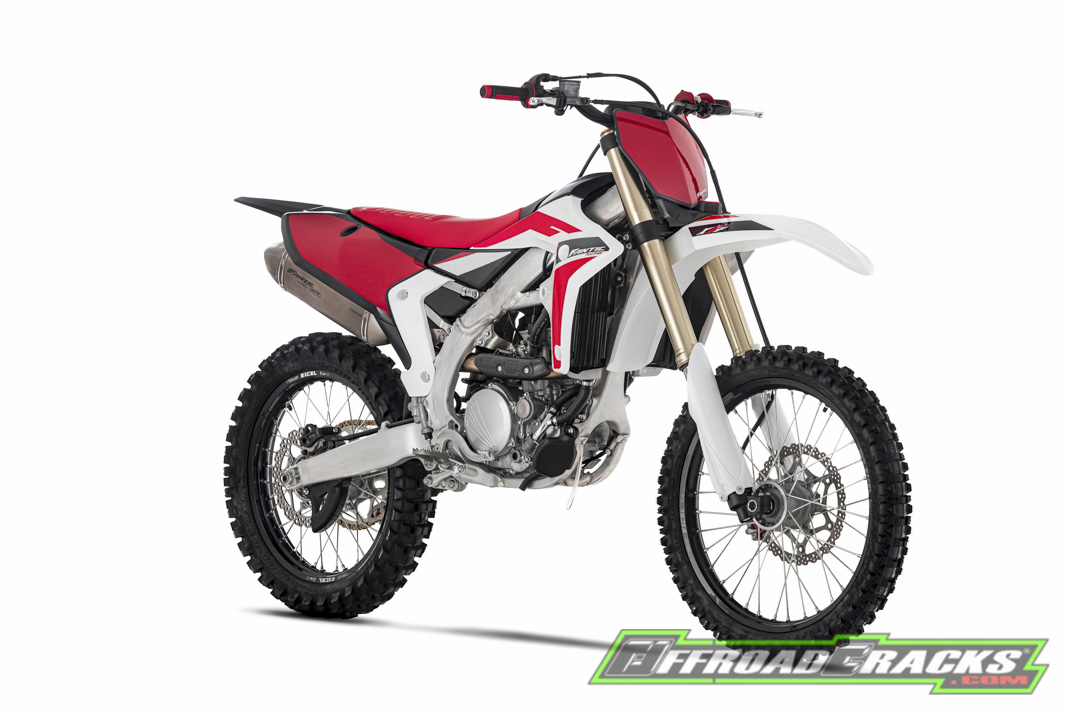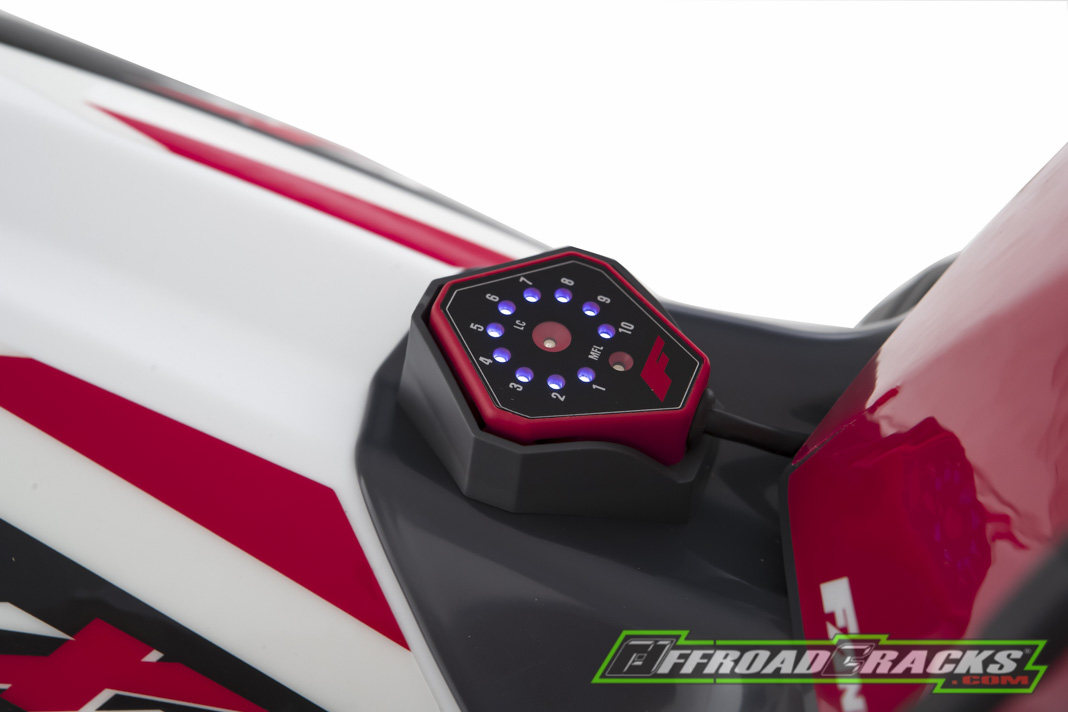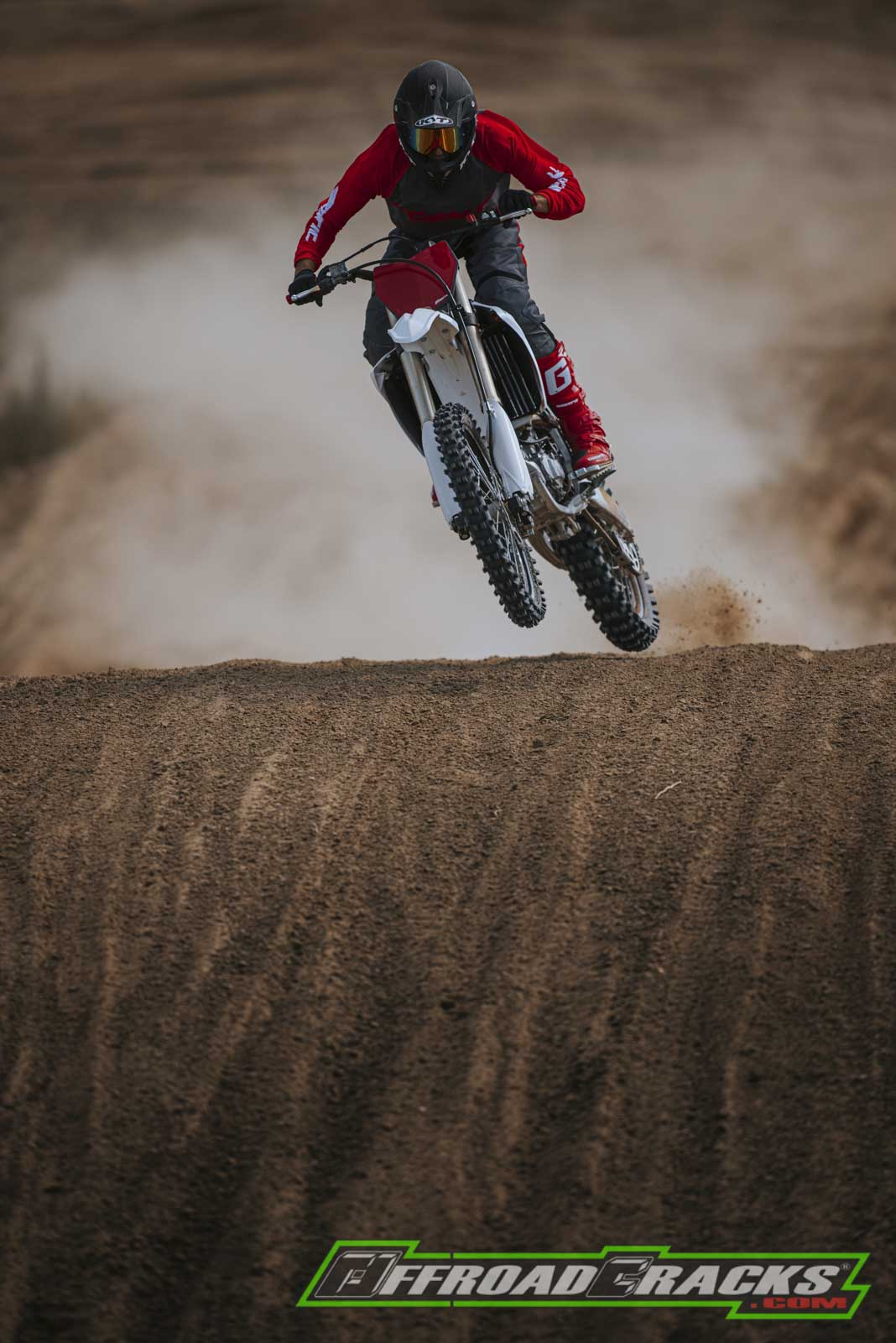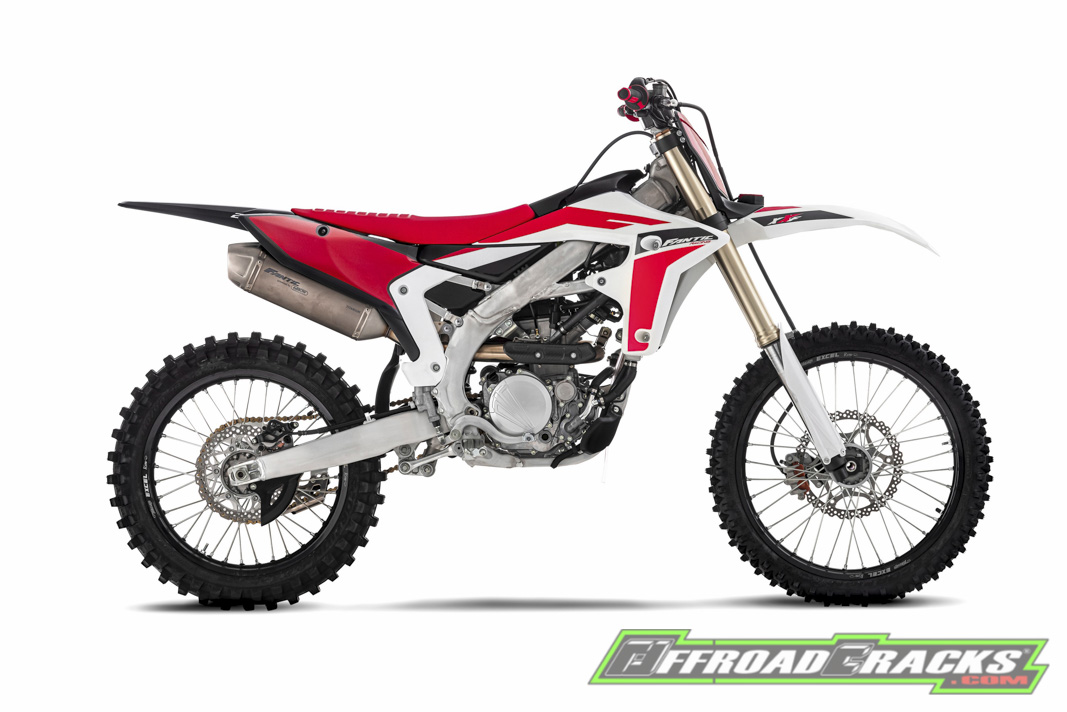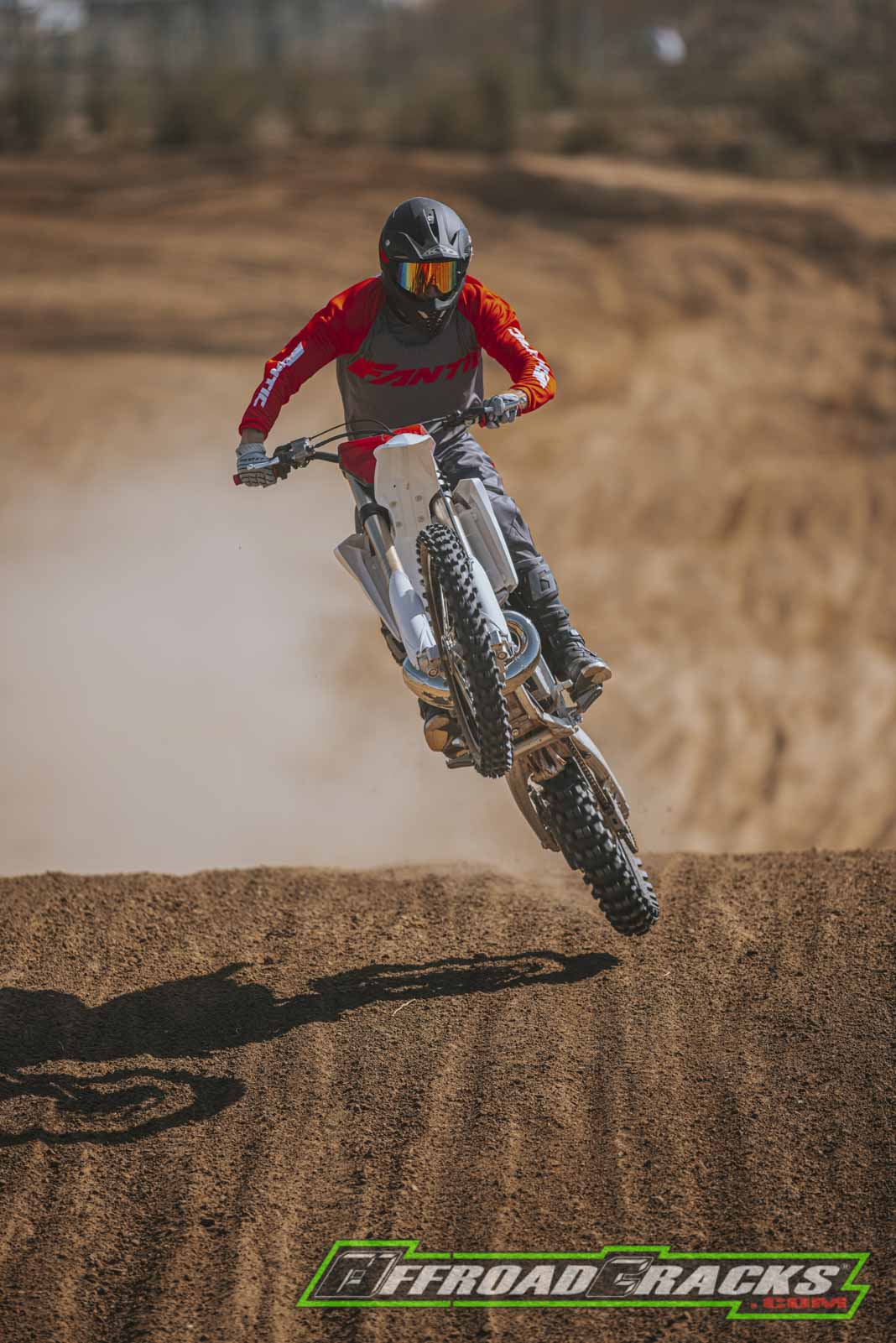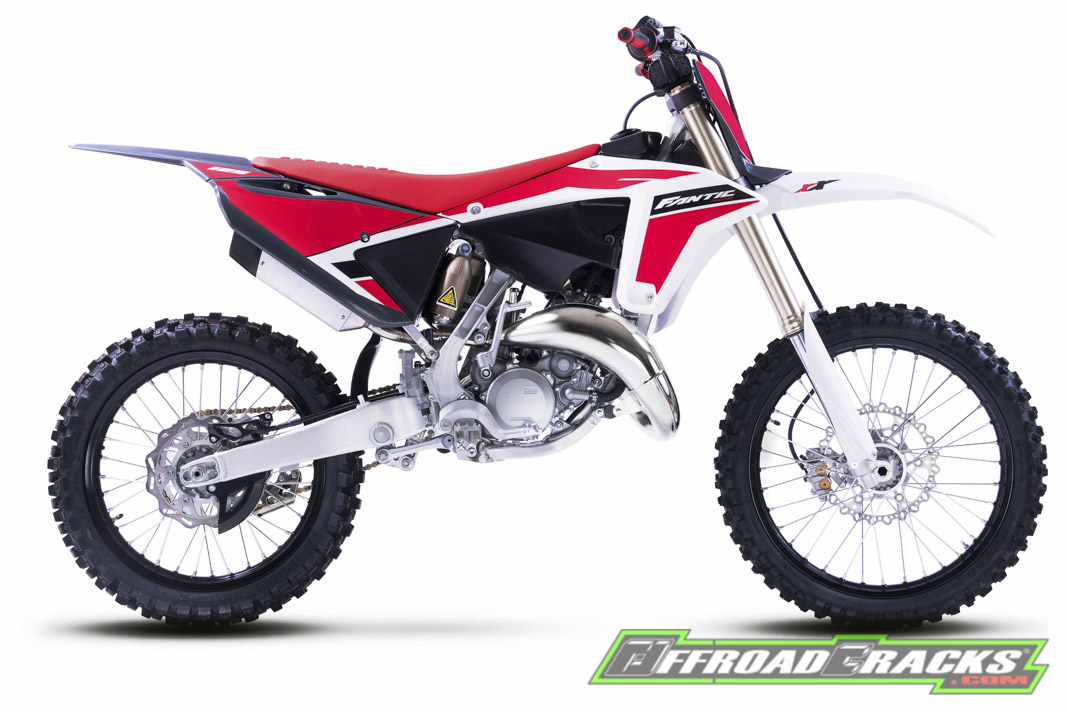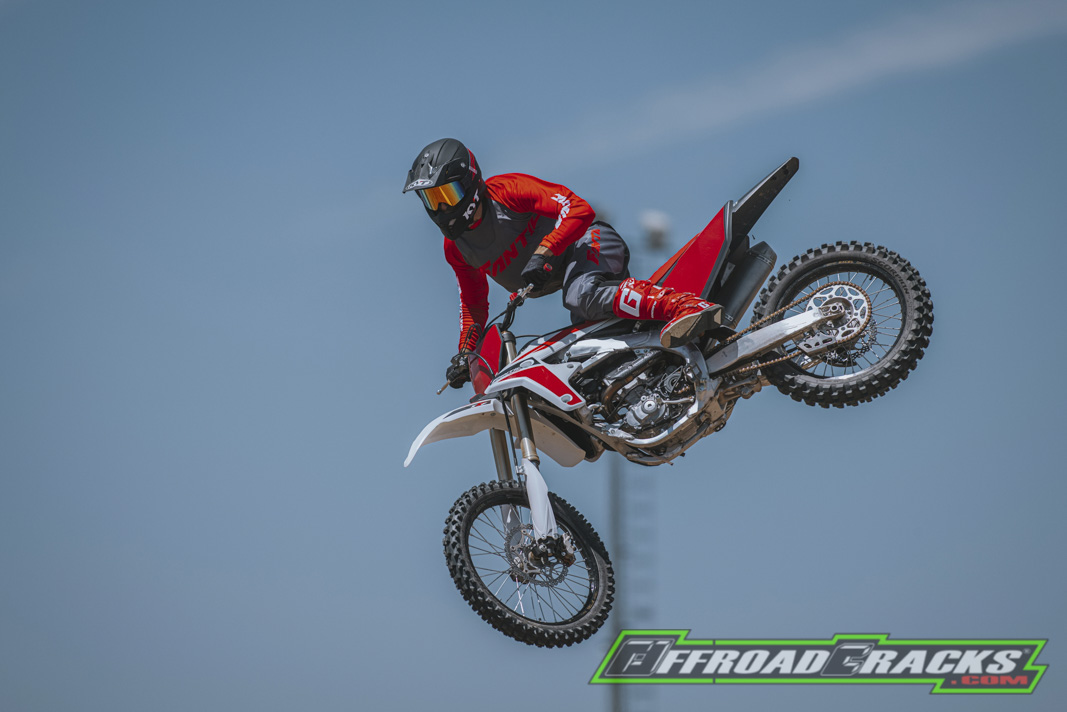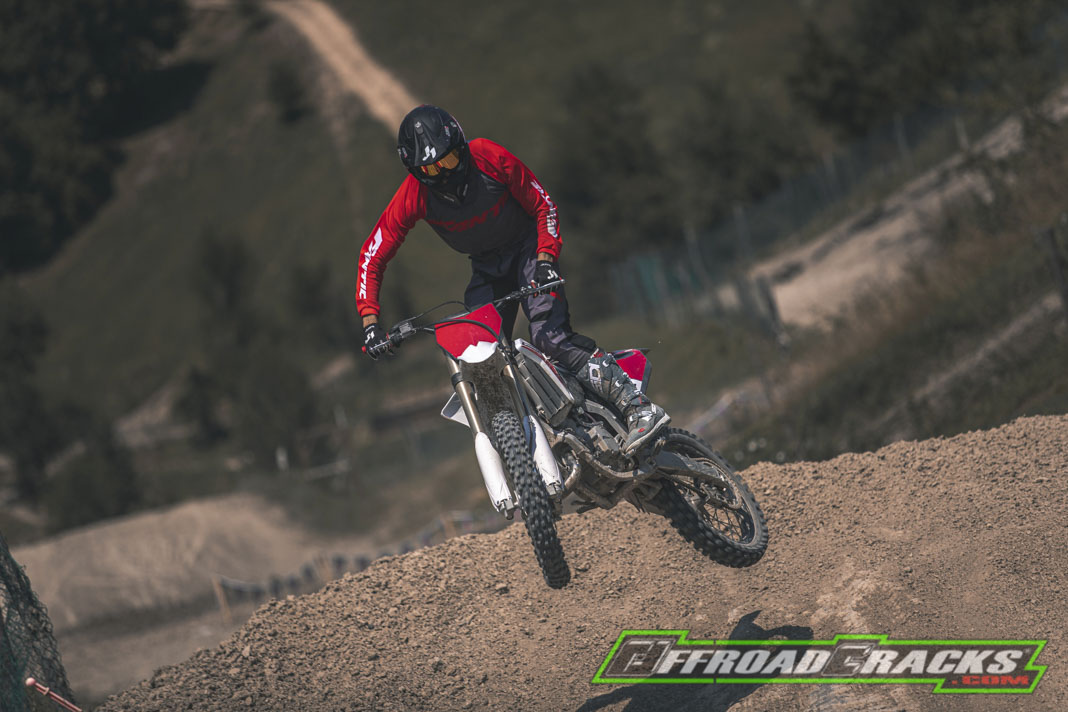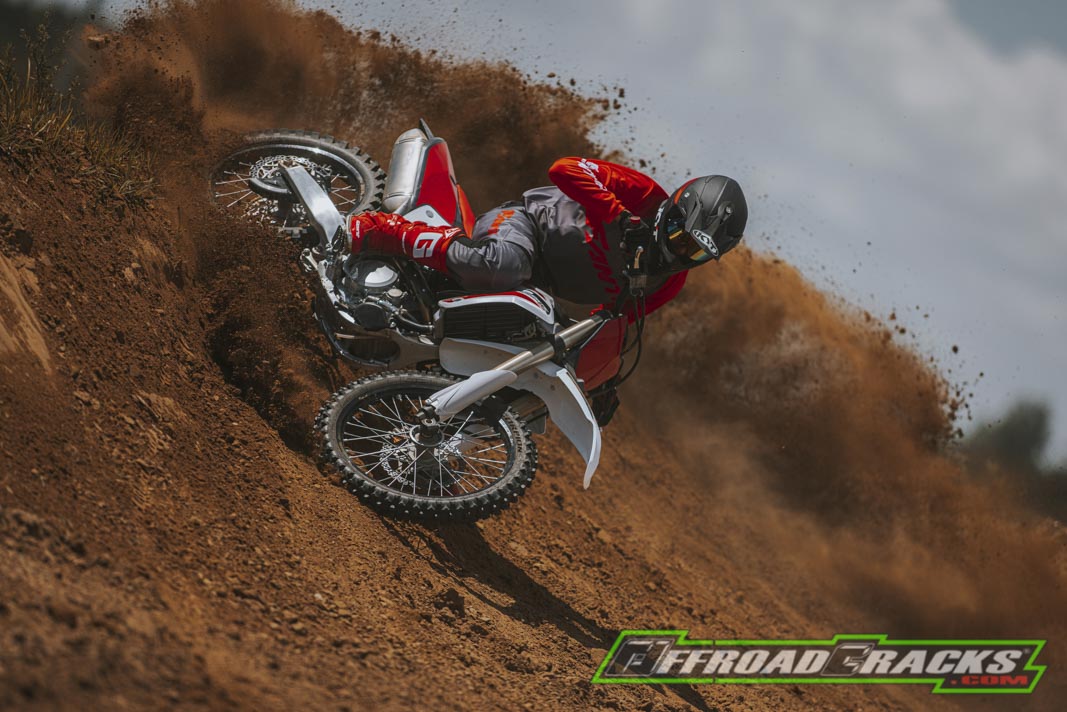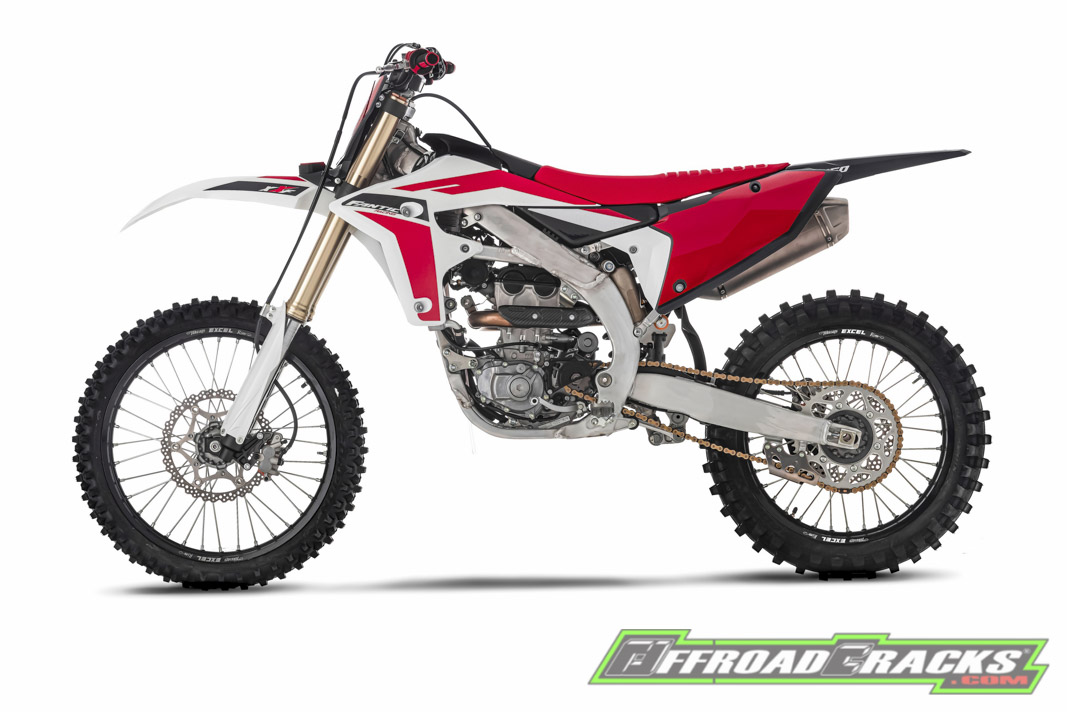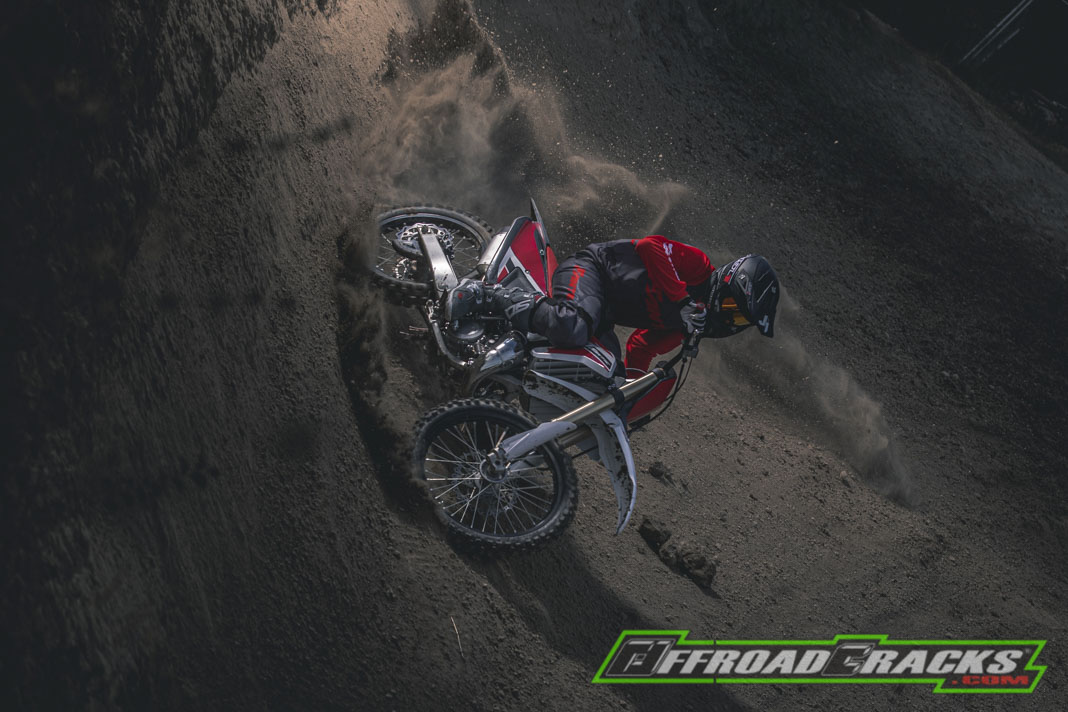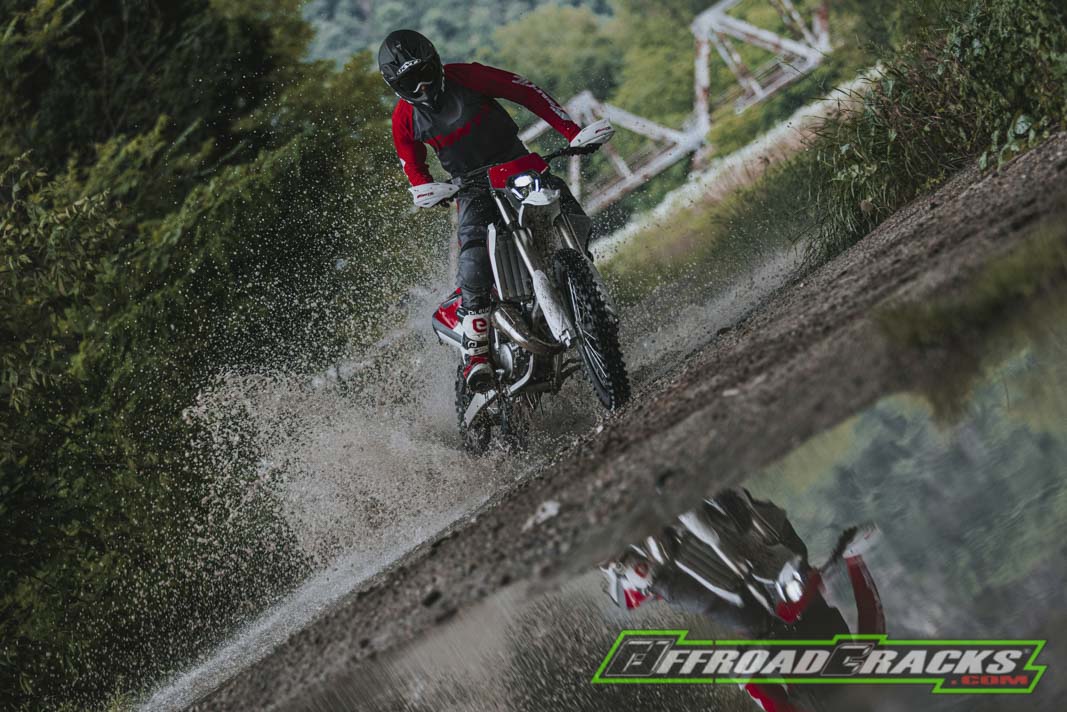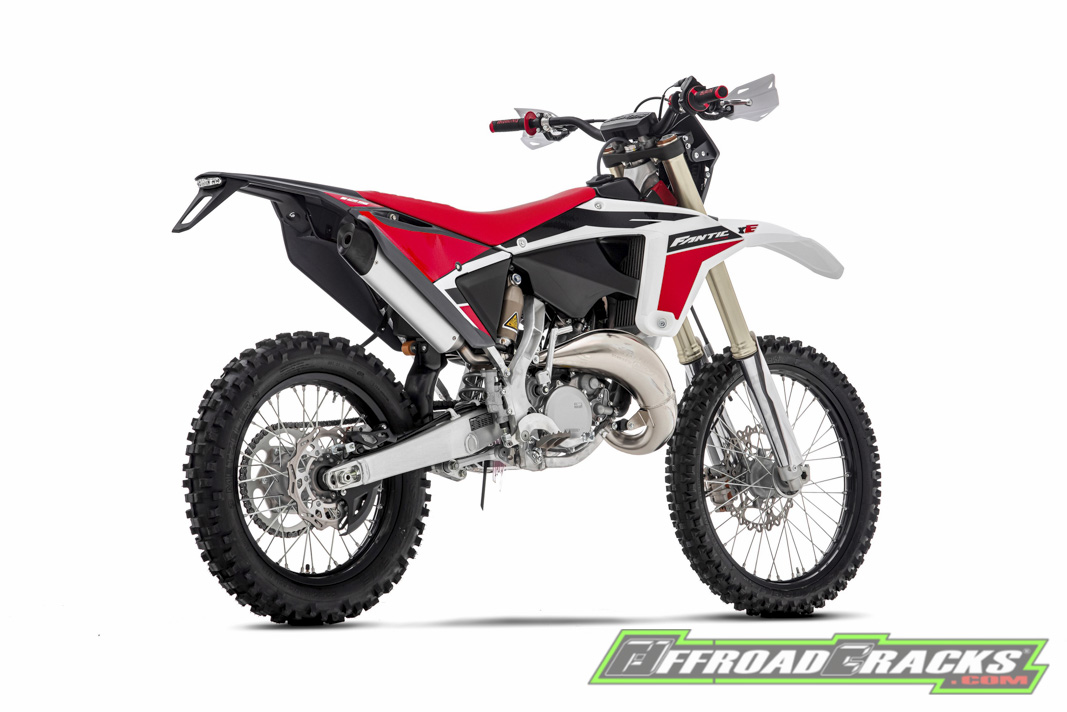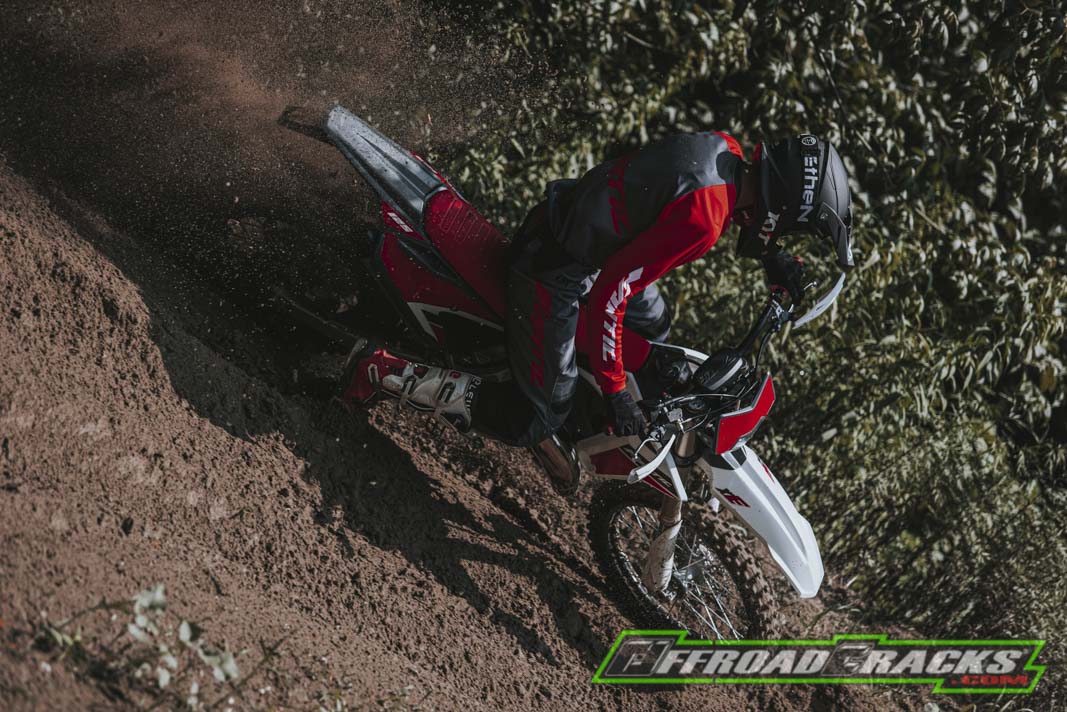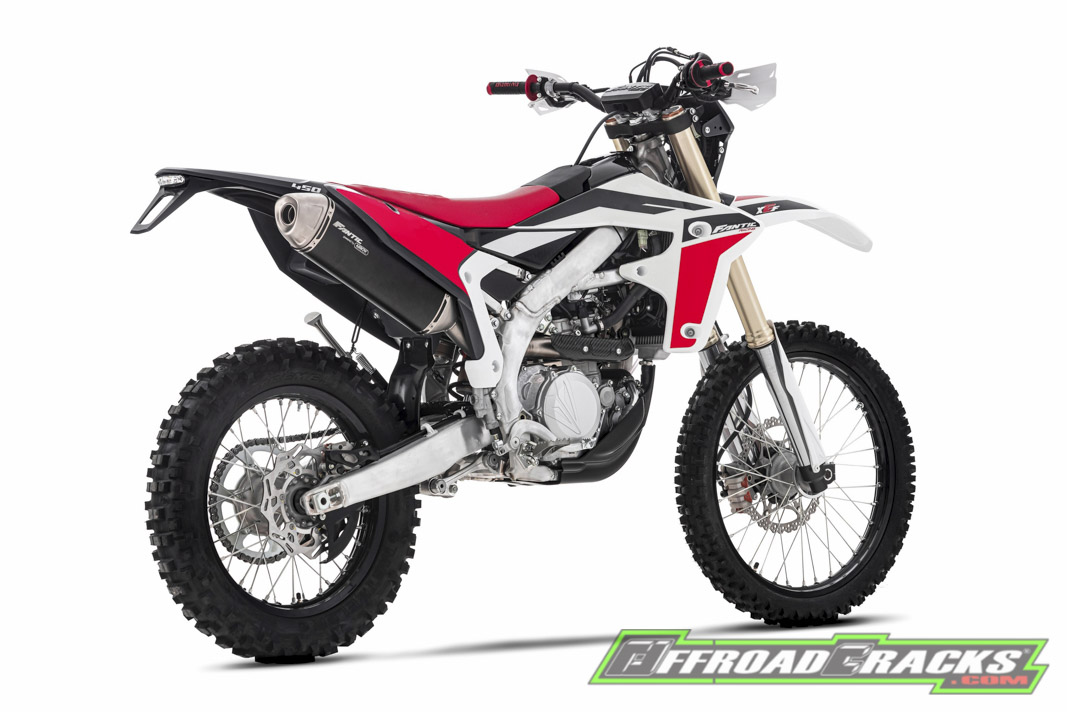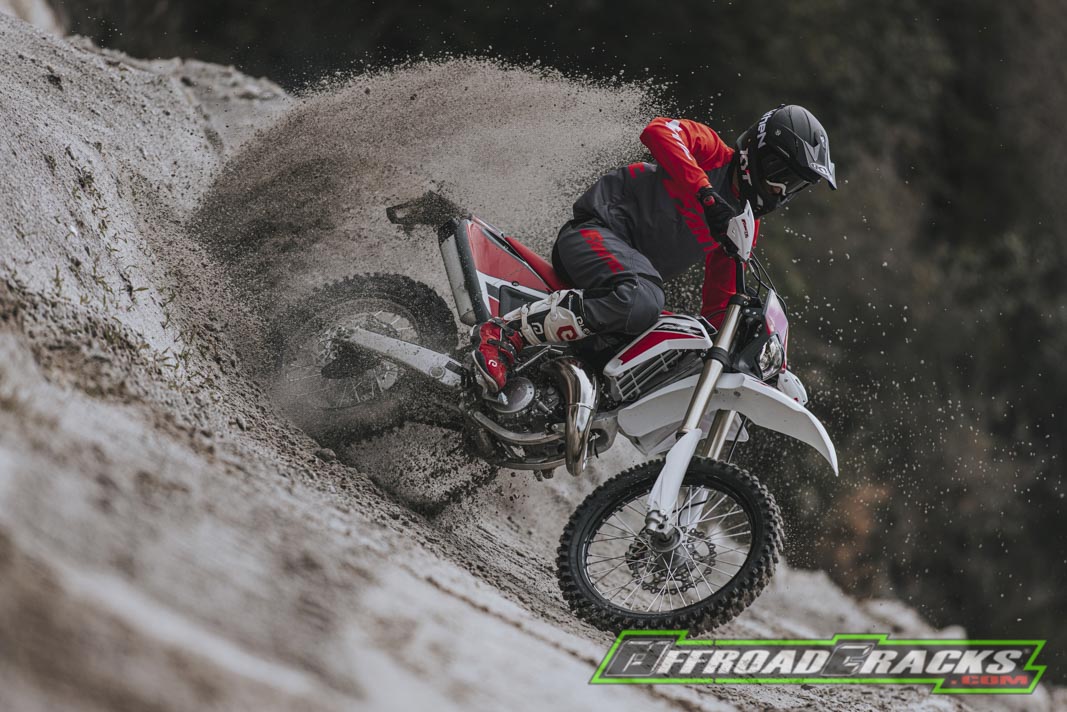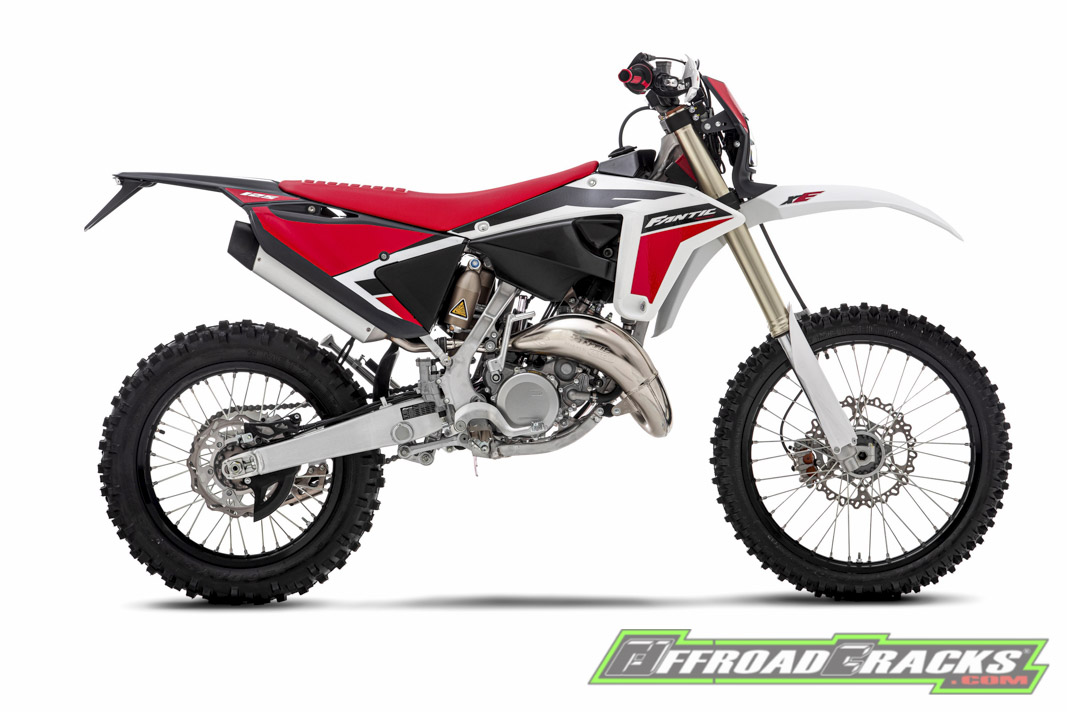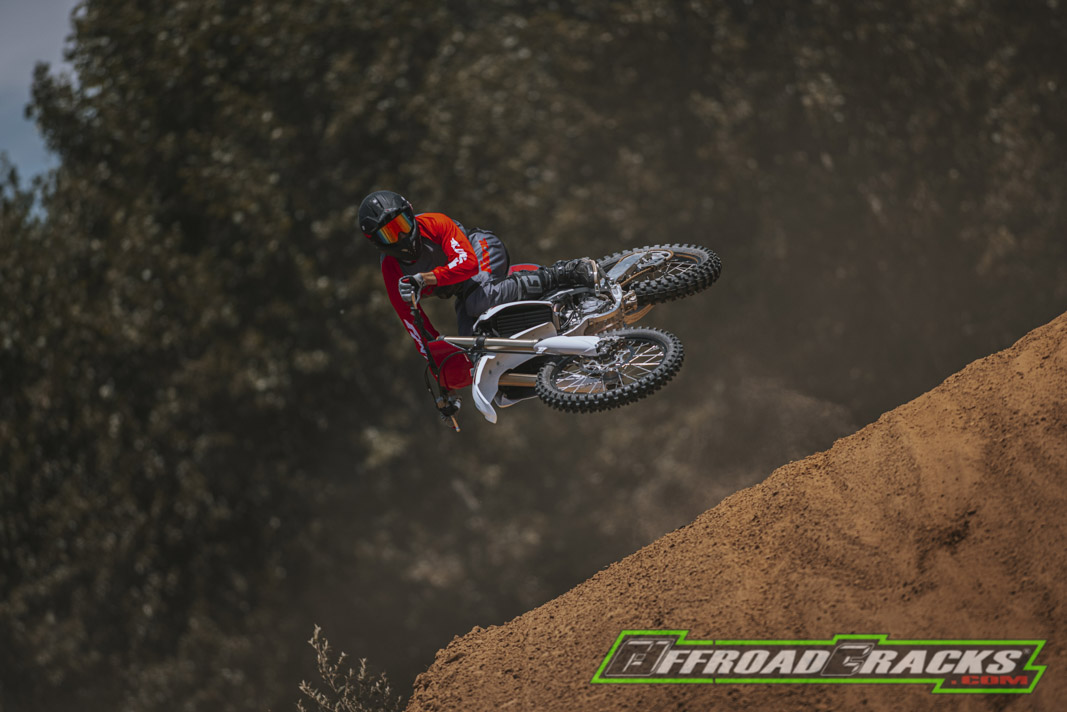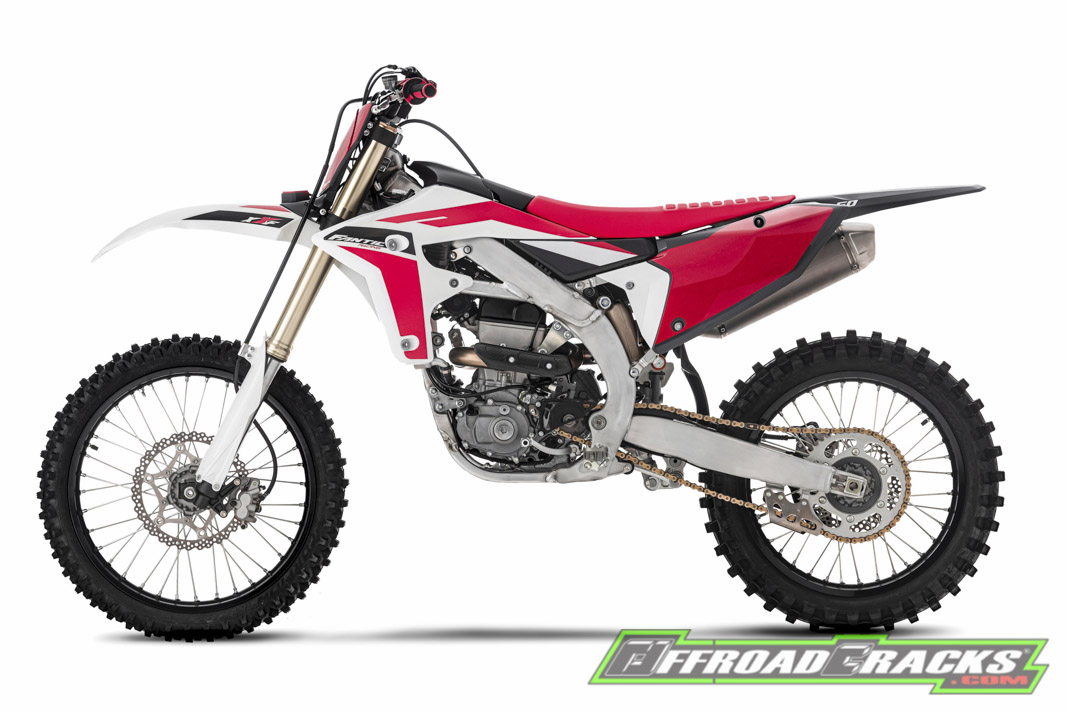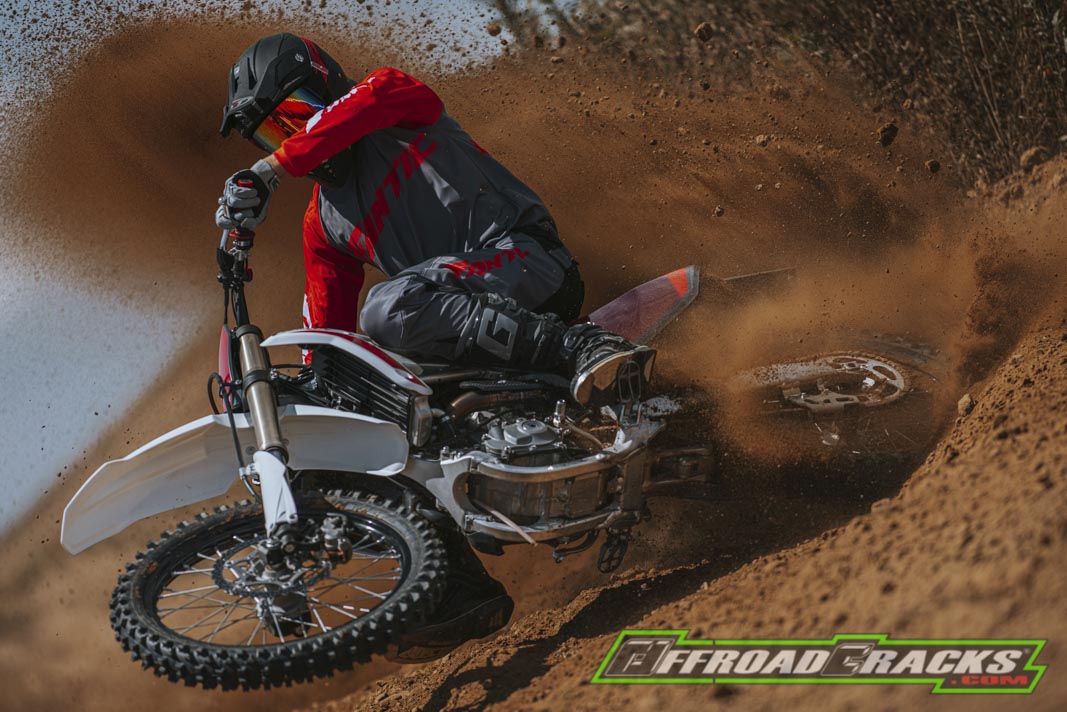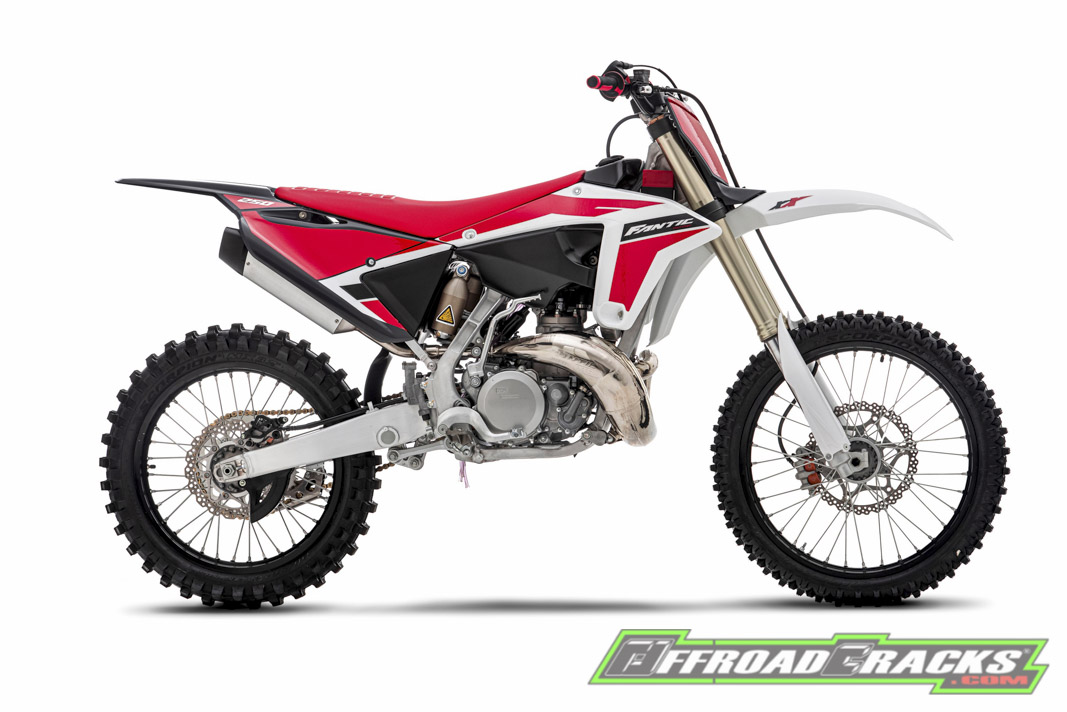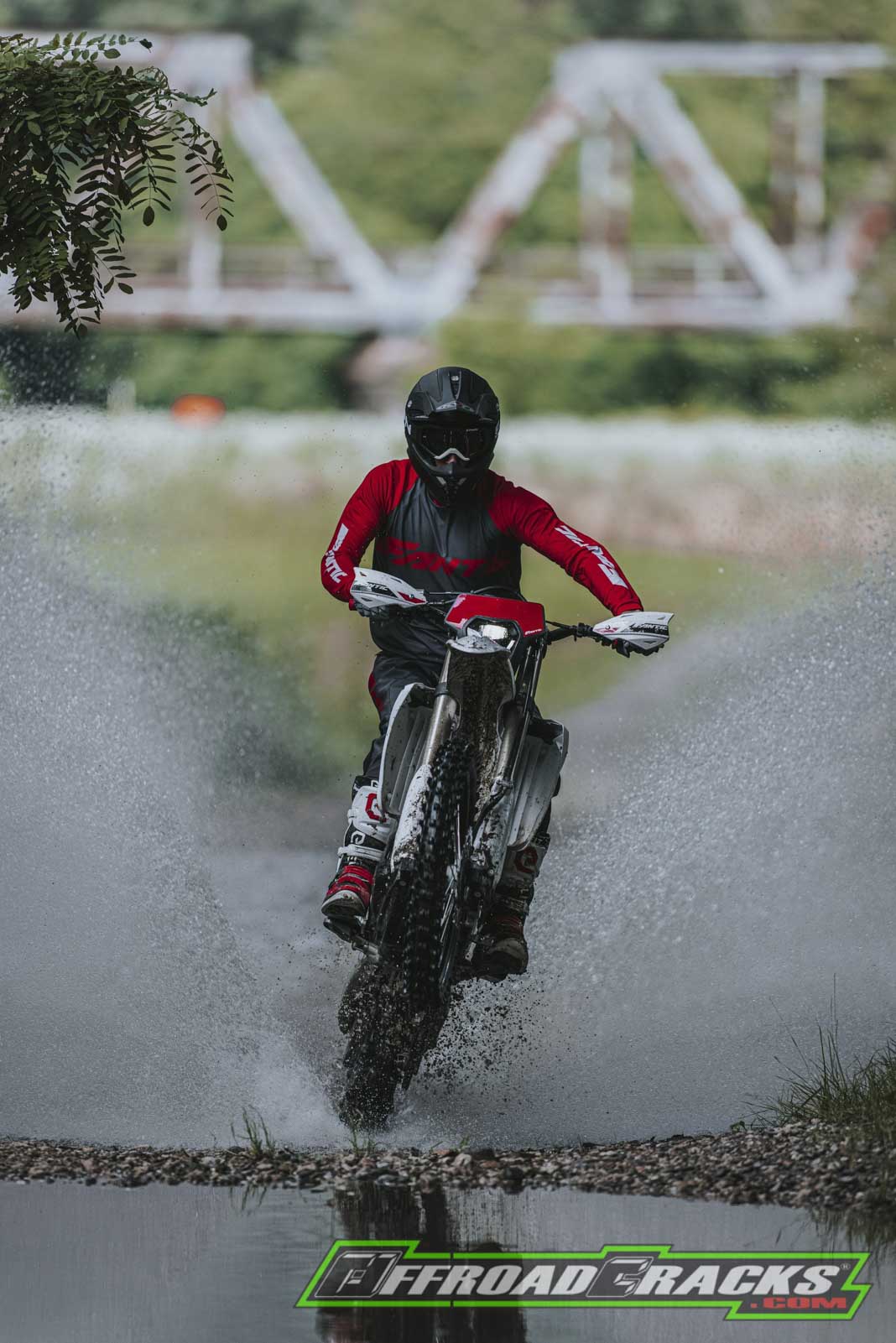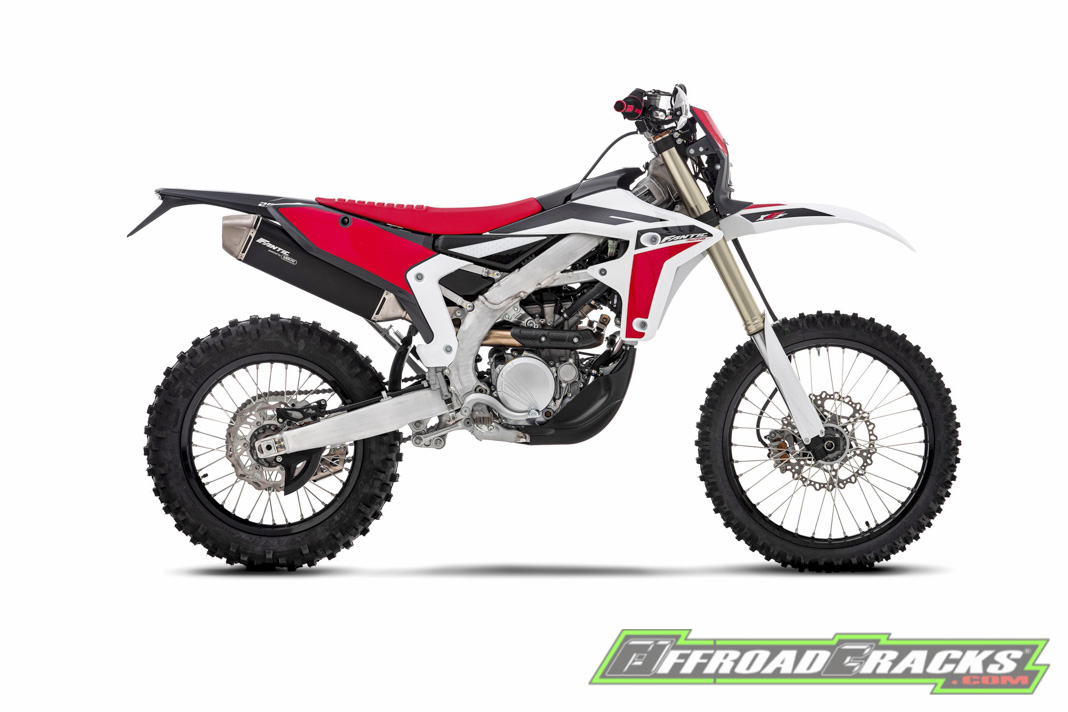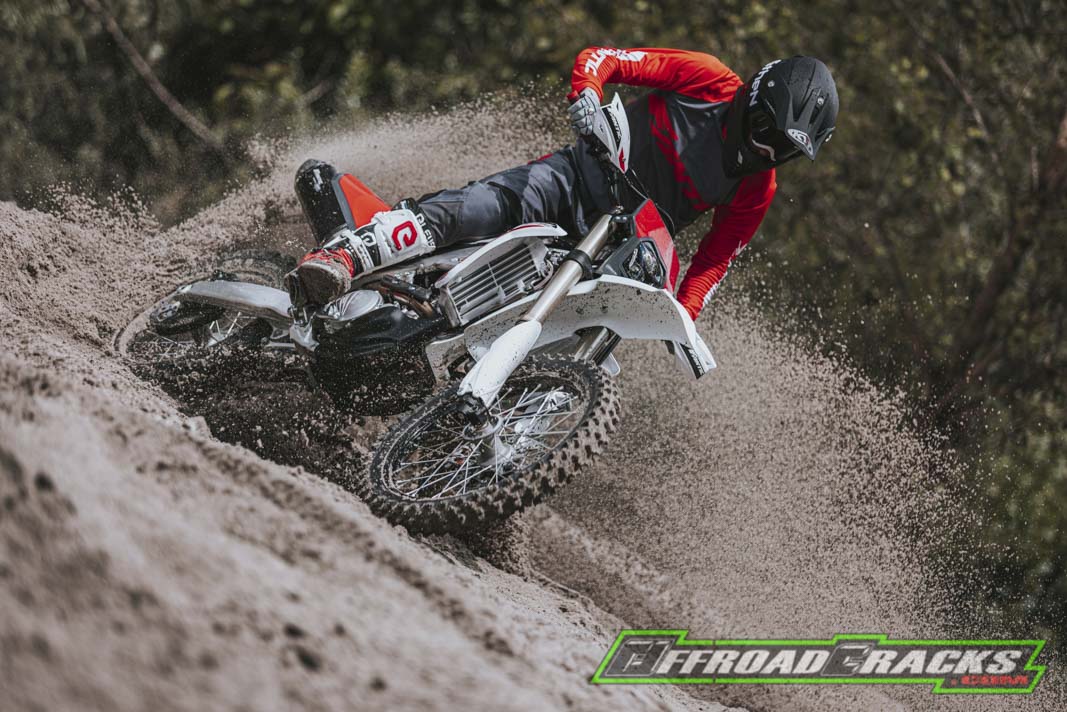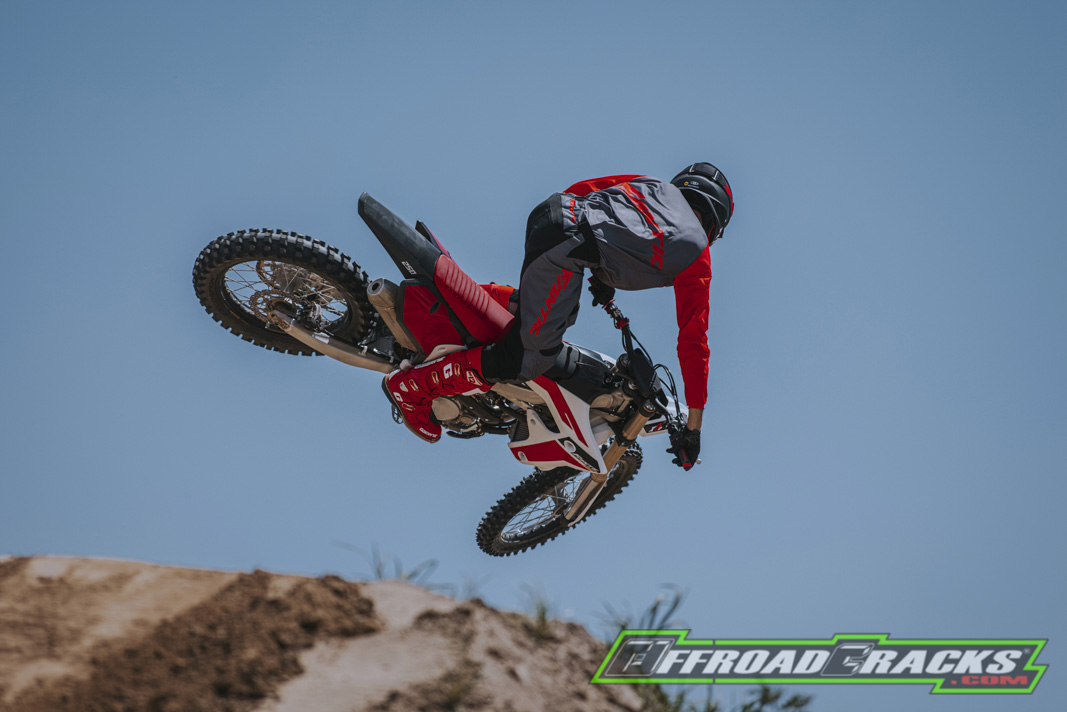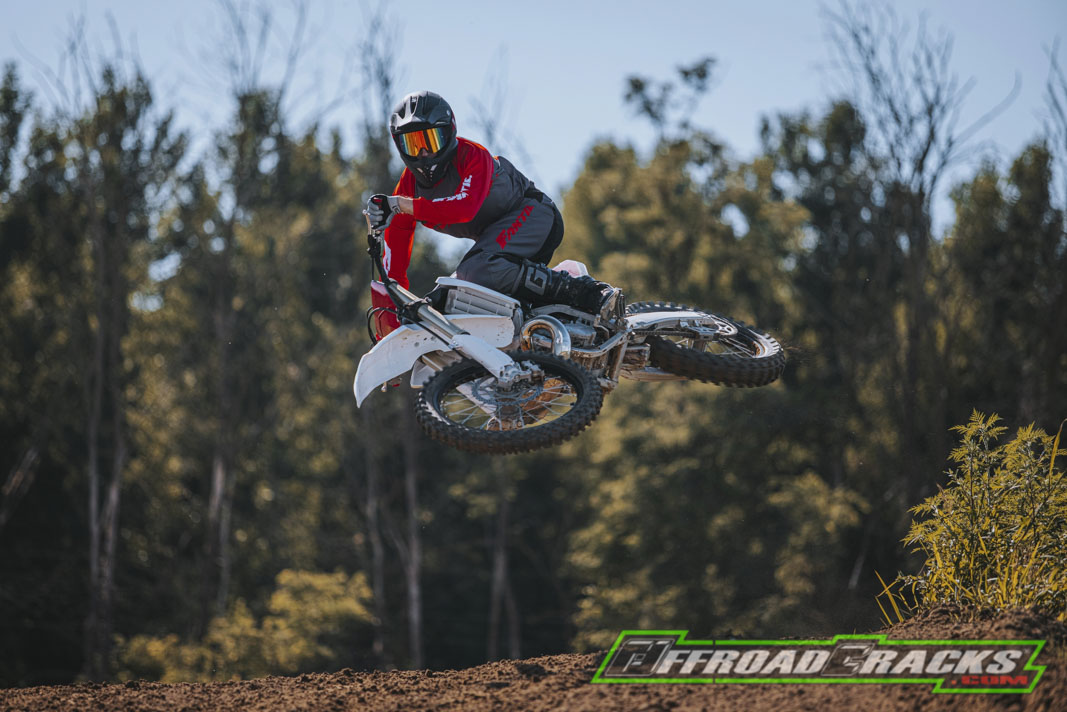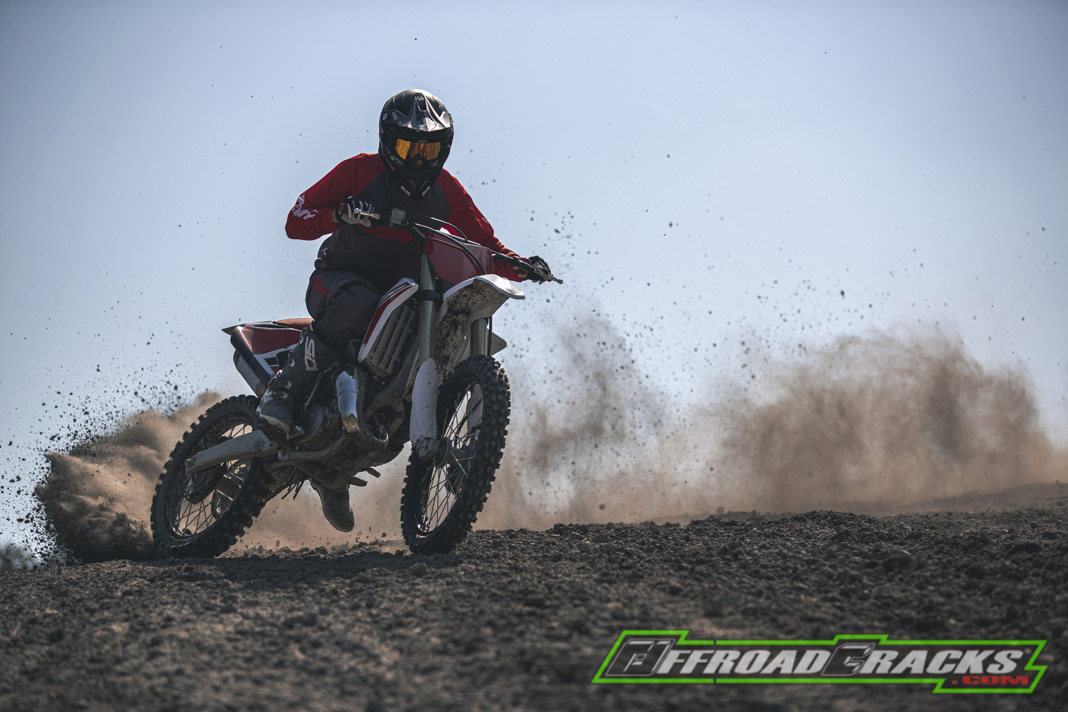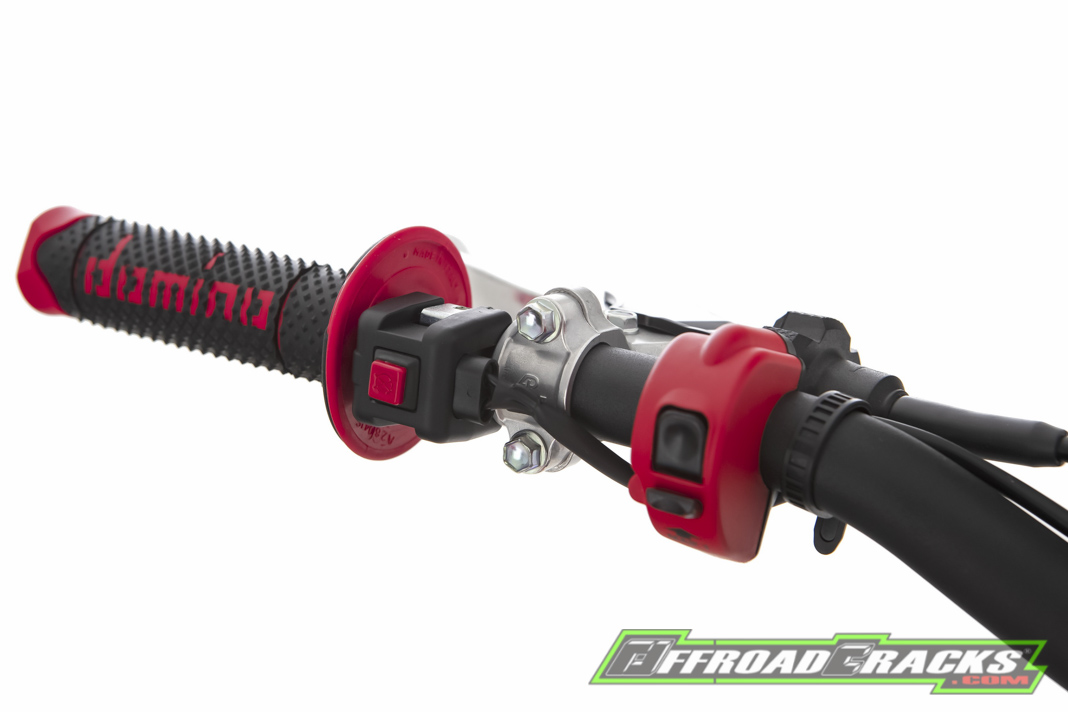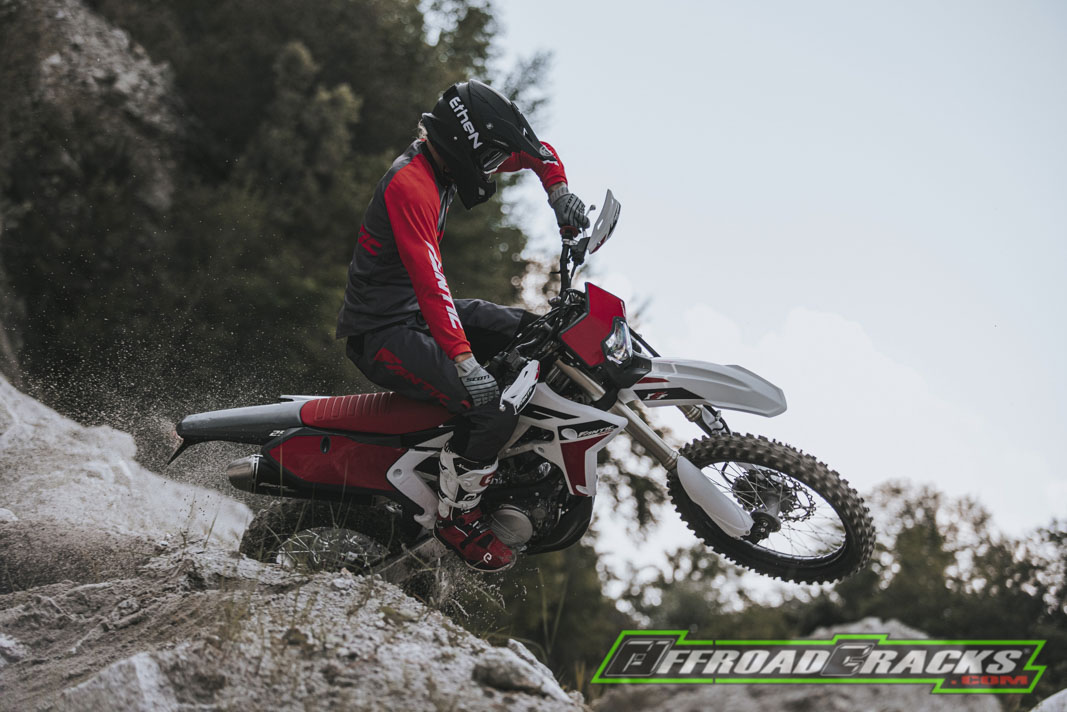 Quelle / Source: Fantic