Erzbergrodeo
---
HINWEIS: Das Video ist noch deaktiviert, damit keine unerwünschte Datenübertragung zu Youtube stattfindet. Zur Aktivierung bitte auf das Vorschaubild/Video-Link klicken. Damit werden Daten übermittelt, zu deren Art, Umfang und Verwendungszweck wir keineAuskünfte geben können.
---
NOTE: The video is still deactivated so that no unwanted data transfer to YouTube takes place. To activate, please click on the preview image / video link. This transmits data about the type, extent and purpose of which we cannot provide any information.
---

Zur 26. Ausgabe des Red Bull Erzbergrodeo wird Mitte Juli geladen, nachdem der Veranstalter grünes Licht bekommen hat.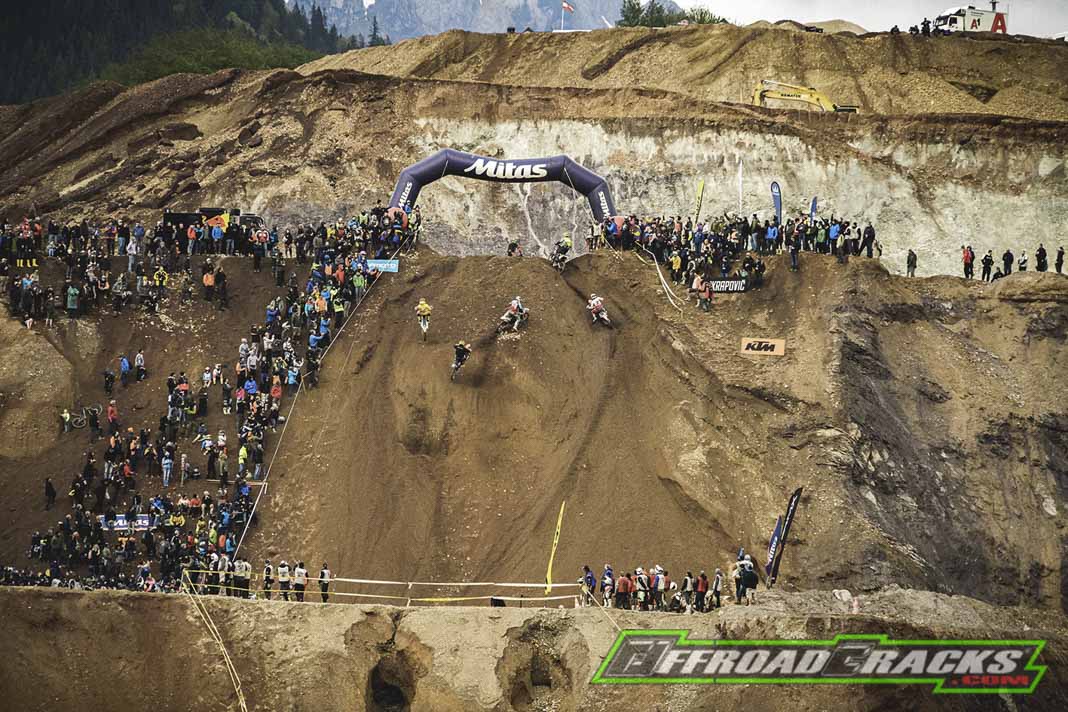 Und nicht ganz unerwartet sind bereits über 1200 Starter gemeldet, sowie die Top-Piloten der FIM Hardenduro World Championship, die hier ihren Wertungslauf austragen. Auch ruft man ganz offiziell Fahrer von E-Bikes auf, um beim Erzbergrodeo an den Start zu gehen. Alta Motors war ja bereits 2018 mit Mr. Tremaine am Start, scheiterte jedoch an der Akku-Reichweite.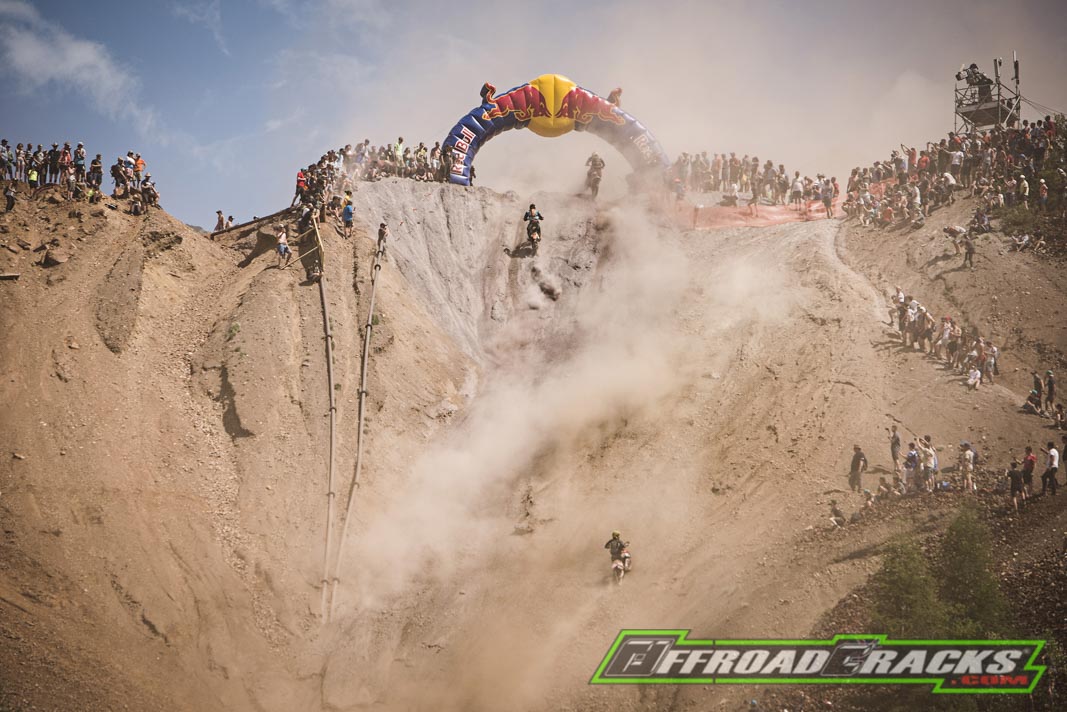 Erzbergrodeo Mastermind Karl Katoch: "Die Anpassung der Streckenprofile auf das derzeitige Niveau der Athleten ist immer eine gewaltige Aufgabe, die durch die massiven Veränderungen des Erzberg-Areals nicht leichter wird. Durch den bisher recht milden Winter konnten viele neue und alte Streckenteile gesichtet und bewertet werden. Wir sind gut am Weg und können einen spektakulären und gewohnt knackigen Red Bull Erzbergrodeo Streckenverlauf garantieren."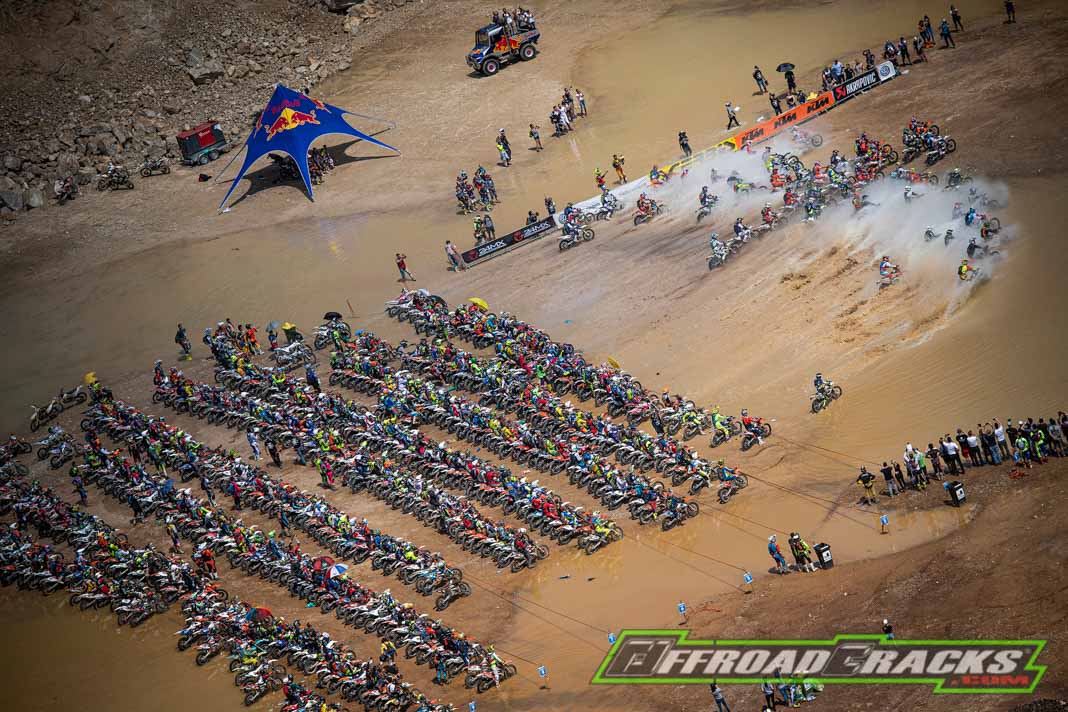 Neuerungen im Reglement 
Der gesamte Streckenverlauf wird zur NO-HELP Zone
Auf der 35 Kilometer langen Strecke wird es keine Tank- oder Lade-Stationen mehr geben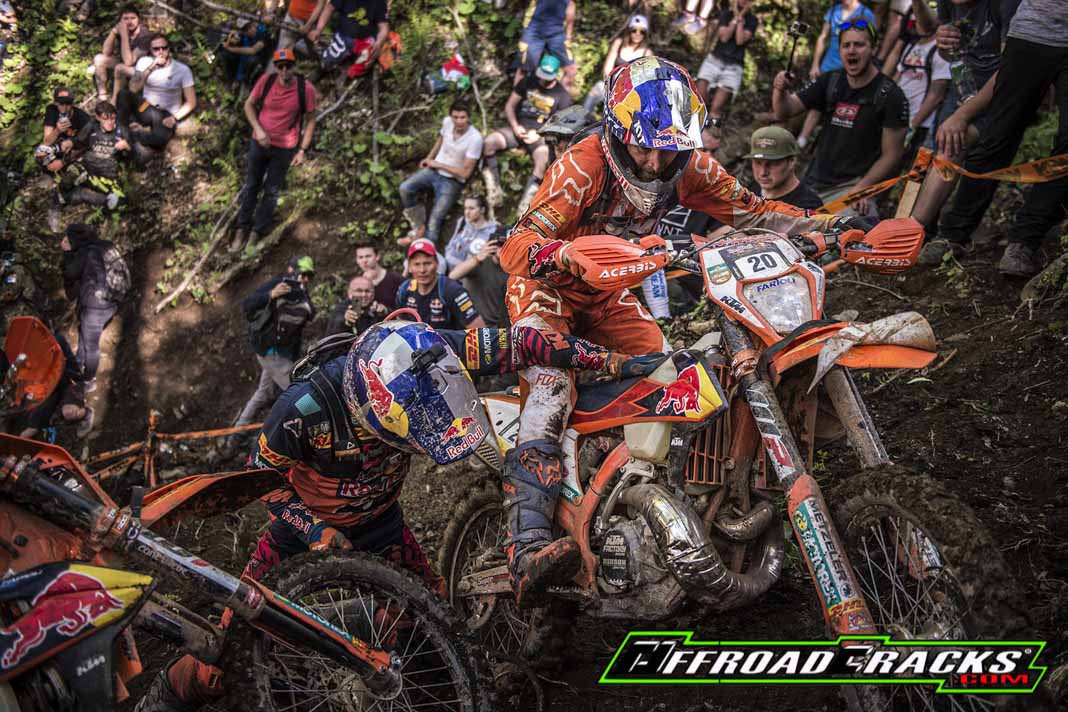 "Die neuen Bestimmungen entsprechen nicht nur den Pandemie-bedingten Maßnahmen, sie entsprechen vor allem den Anforderungen an das härteste Extrem-Enduro-Event der Szene. Wir schaffen damit gleiche Voraussetzungen auf der Strecke für alle Teilnehmer, vom Werks-Profi bis zum ambitionierten Amateur. Und die Fans können ihre Fahrer in den neuen Besucherzonen entlang der Rennstrecke zu Höchstleistungen antreiben und bleiben so ein wichtiger Teil des Events!", erklärt Karl Katoch.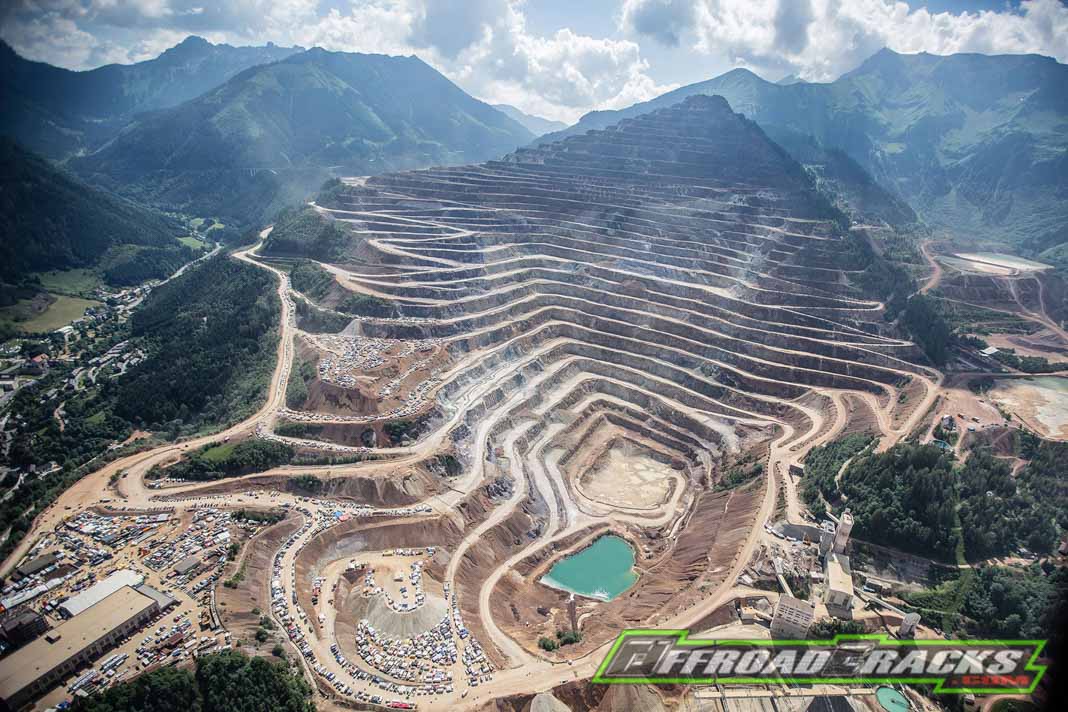 ---

The 26th edition of the Red Bull Erzbergrodeo will open in mid-July after the organizer has received the green light.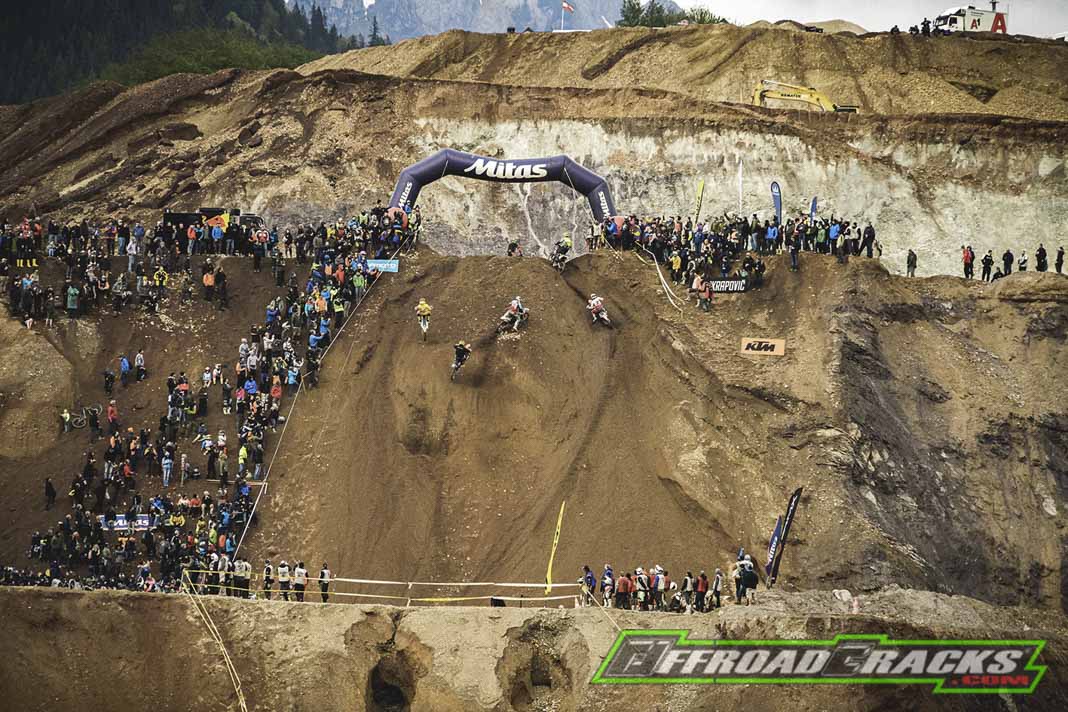 And not entirely unexpectedly, more than 1200 starters have already registered, as well as the top pilots of the FIM Hardenduro World Championship, who are holding their race here. E-bike riders are also officially called upon to start at the Erzbergrodeo. Alta Motors was already at the start in 2018 with Mr. Tremaine, but failed because of the battery range.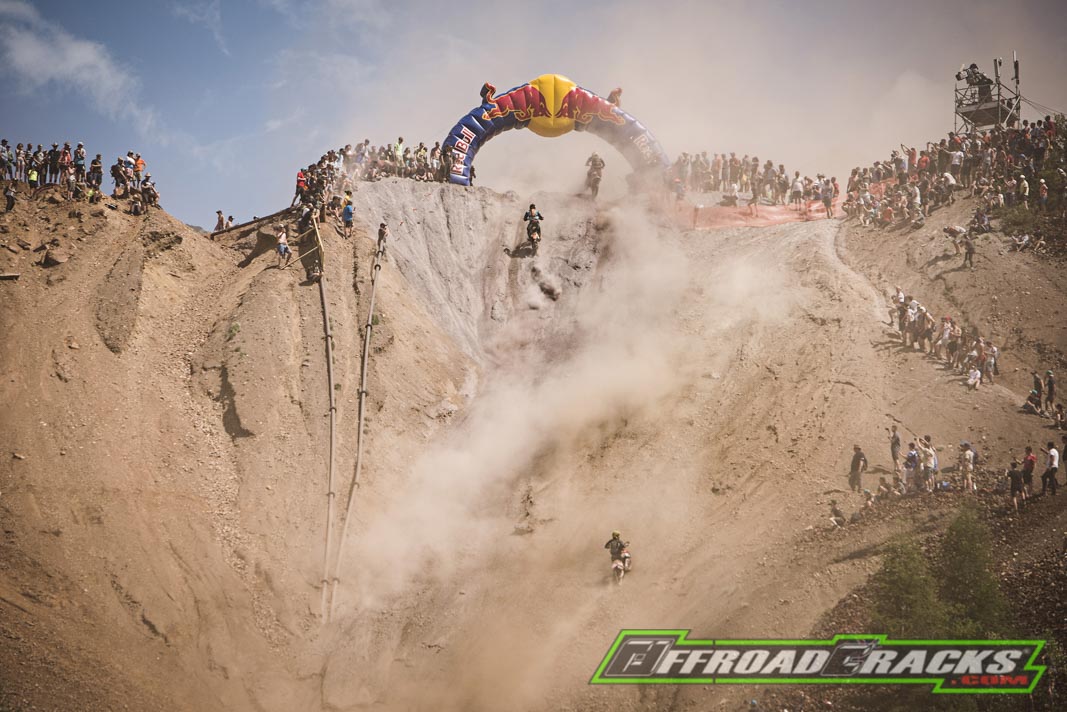 Erzbergrodeo mastermind Karl Katoch: 'Adapting the route profiles to the current level of the athletes is always a huge task, which is not made any easier by the massive changes in the Erzberg area. Due to the relatively mild winter so far, many new and old parts of the route could be viewed and evaluated. We are well on our way and can guarantee a spectacular and, as usual, crisp Red Bull Erzbergrodeo course."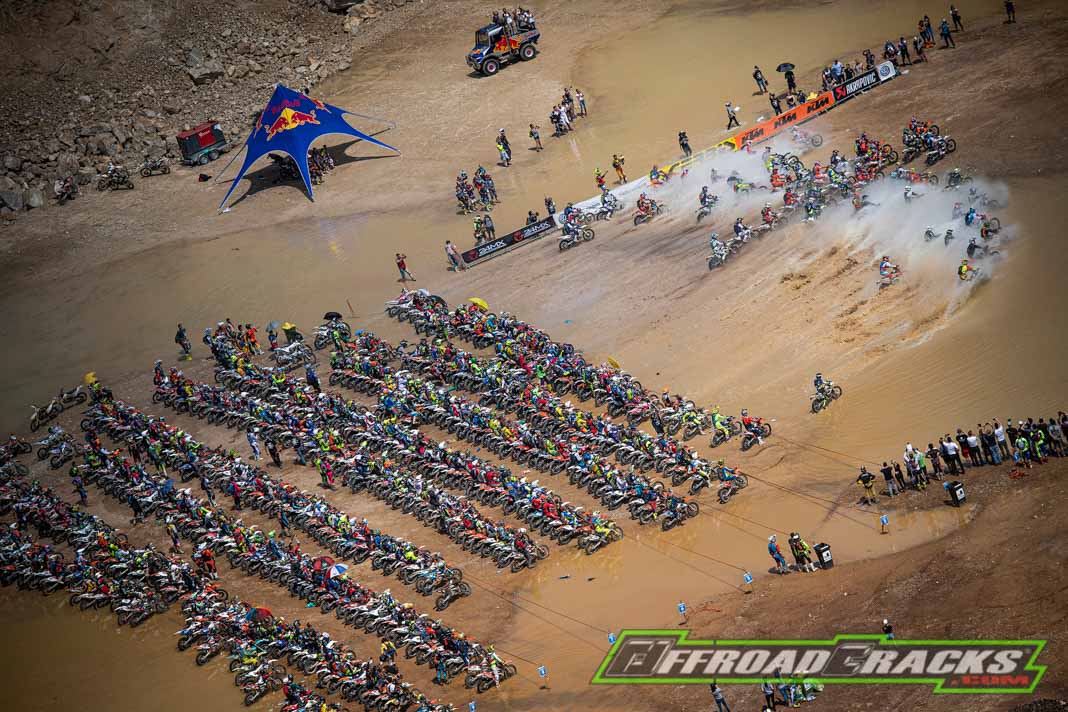 NEW RULES
The entire track becomes a NO-HELP zone
There will be no longer any refueling or charging stations along the 35-kilometer route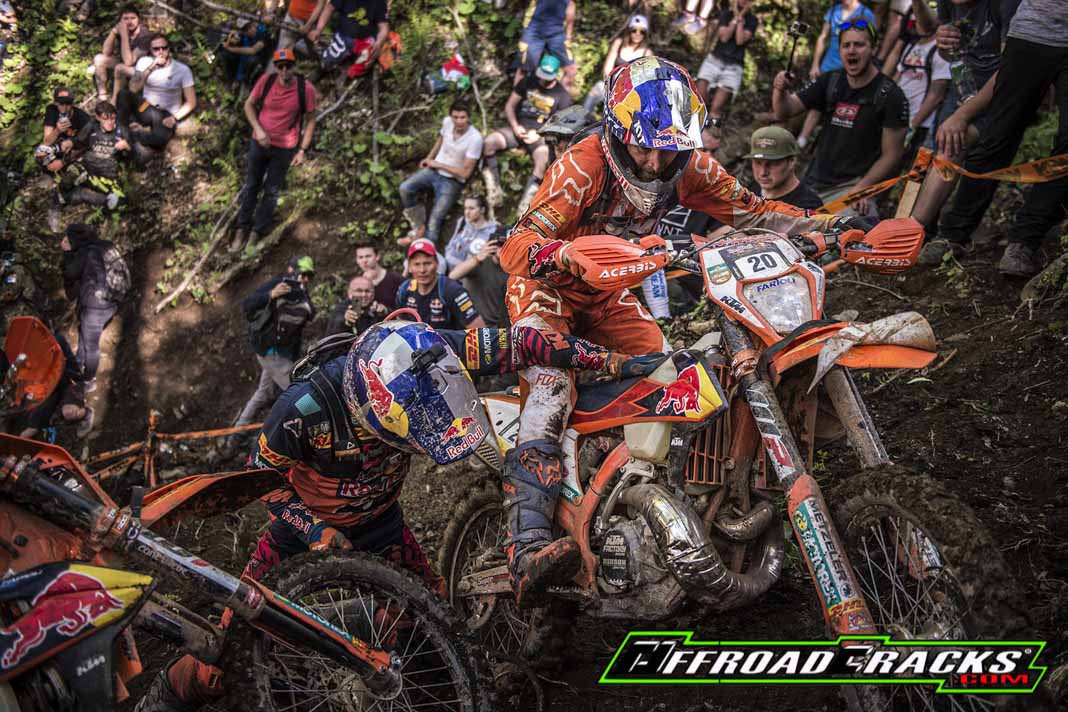 'The new regulations not only correspond to the measures caused by the pandemic, they also meet the requirements of the toughest extreme enduro event on the scene. We are thus creating the same conditions on the track for all participants, from factory professionals to ambitious amateurs. And the fans can push their drivers to their best performance in the new visitor zones along the racetrack and thus remain an important part of the event!" explains Karl Katoch.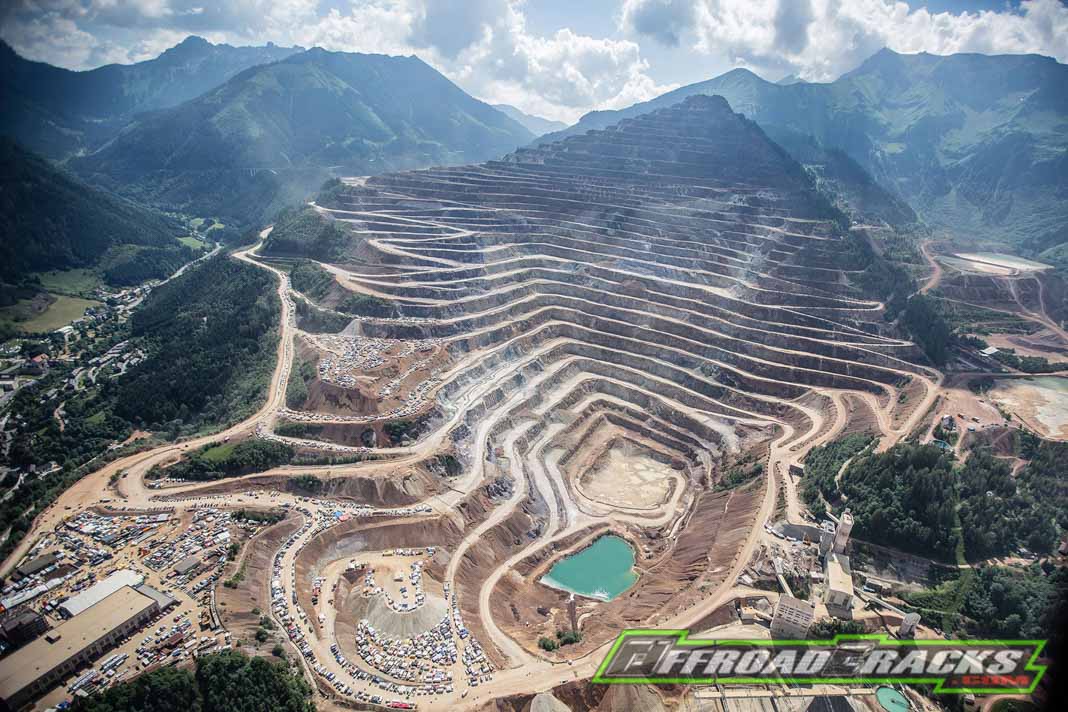 Quelle / Source: Erzbergrodeo