---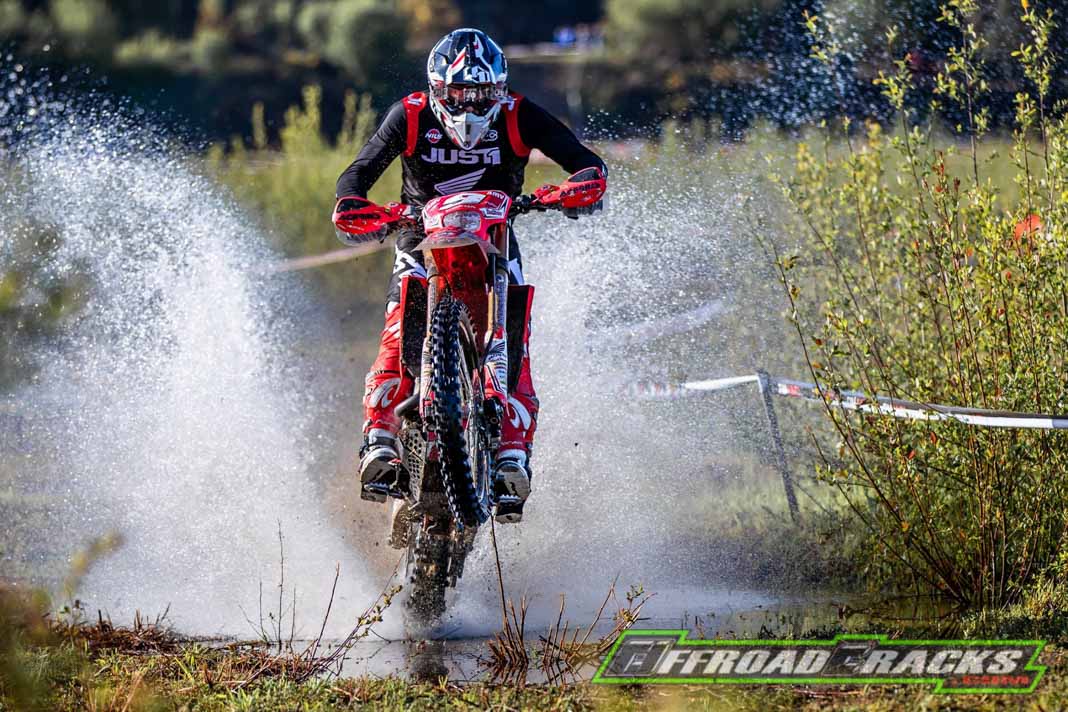 Fahrtag 1: Brad Freeman macht erneut einen fantastischen Job und deklassierte seinen Landsmann Steve Holcombe. Dieser muss sich langsam Gedanken machen wie er seinen Markenkollegen stoppen kann. McCanney steht auf Platz 3 der EnduroGP-Wertung wodurch das Podium fest in englischer Hand ist. Loci Larrieu ist zurück und belegt Platz 1 in der E2-Klasse und besiegt damit Alex Salvini.
Eddie Hübner musste mit einem technischen Defekt an seiner KTM kämpfen, was ordentlich Zeit für die Reparatur kostete. Während der Aufholjagd gab es ein paar unfreiwillige Bodenproben was ihm letztendlich nur Rang 10 beschehrte. David Knight ist im Open Cup eine Macht und siegt erneut.
ENDUROGP SPAIN – Ergebnisse / RESULTS 1. Fahrtag / 1 Day

FOCGP

Bitte unten links im PDF blättern…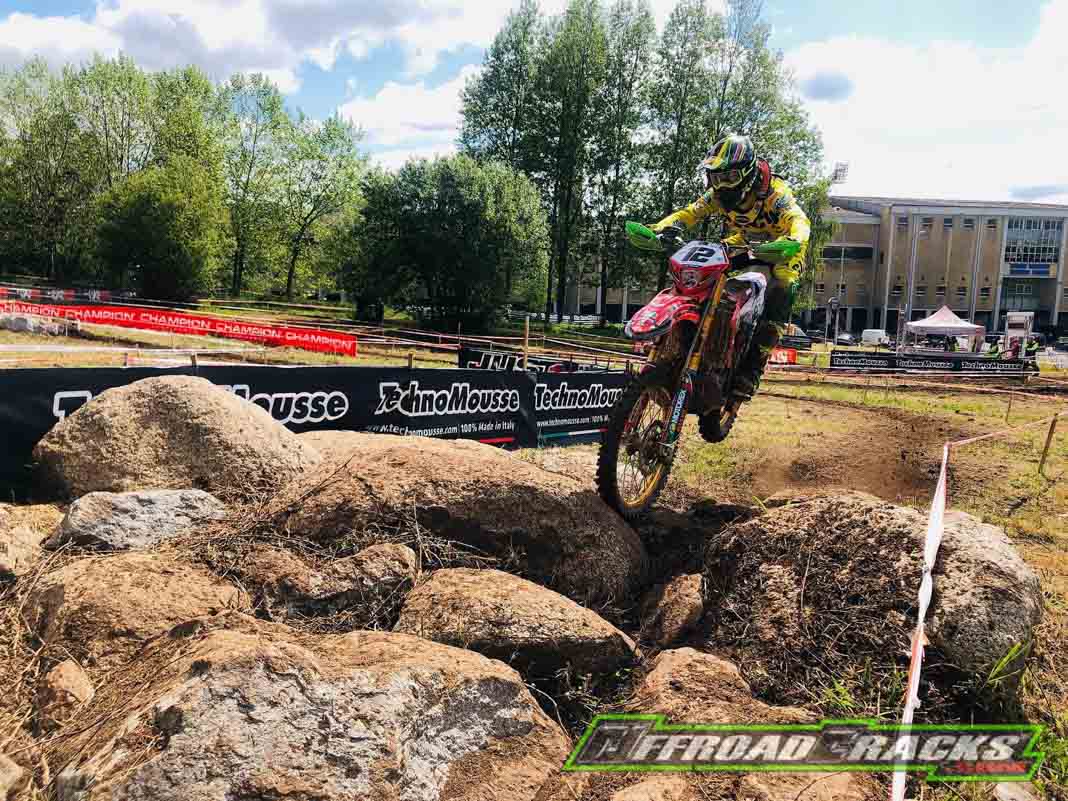 E1 Ergebnisse / Results

FOCE1

Bitte unten links im PDF blättern…
E2 Ergebnisse / Results

FOCE2

Bitte unten links im PDF blättern…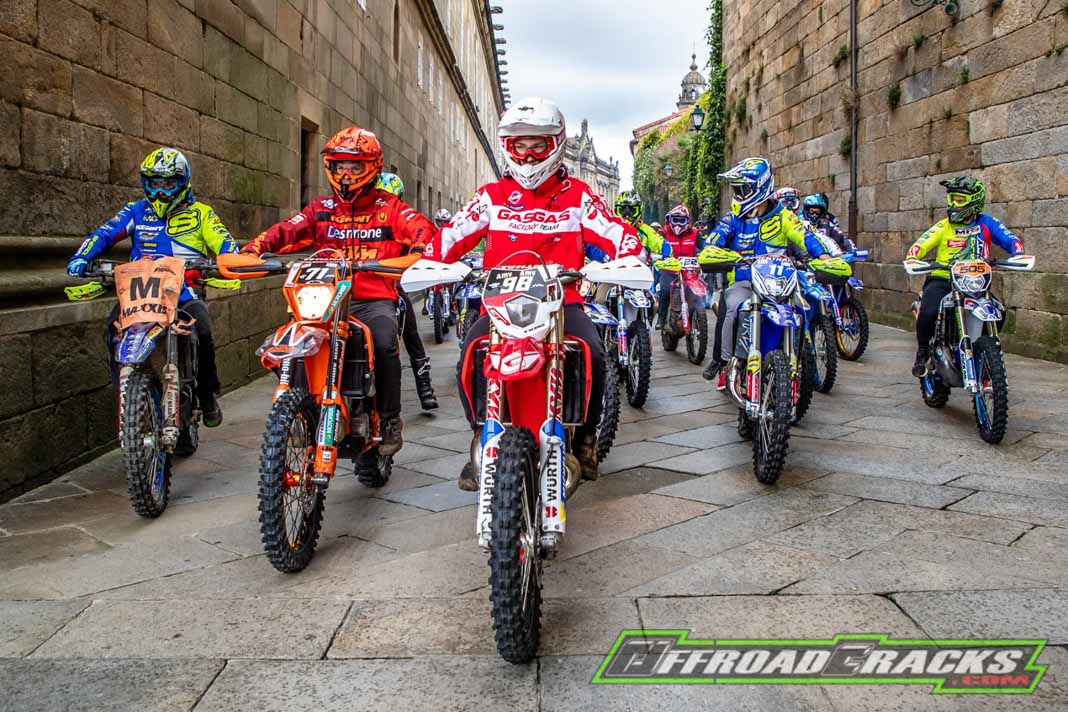 E3 Ergebnisse / Results

FOCE3

Bitte unten links im PDF blättern…
Youth Ergebnisse / Results

FOCEY

Bitte unten links im PDF blättern…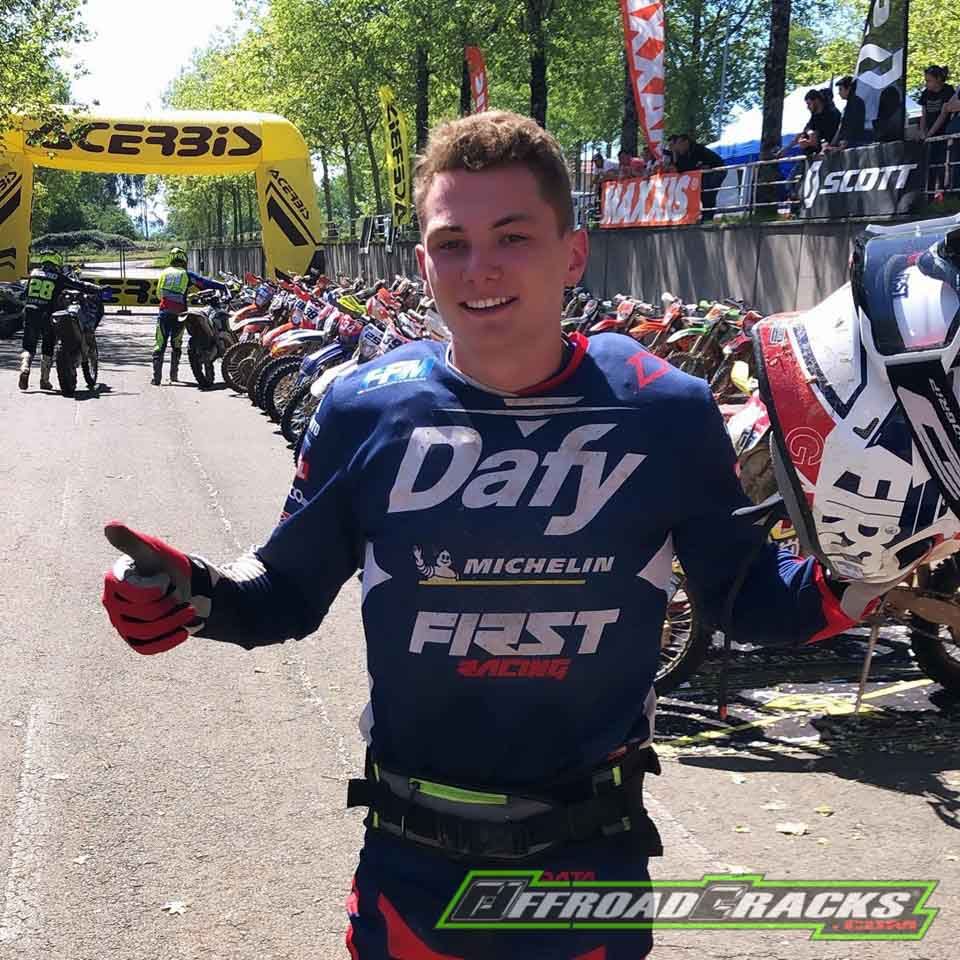 J1 Ergebnisse / Results

FOCJ1

Bitte unten links im PDF blättern…
J2 Ergebnisse / Results

FOCJ2

Bitte unten links im PDF blättern…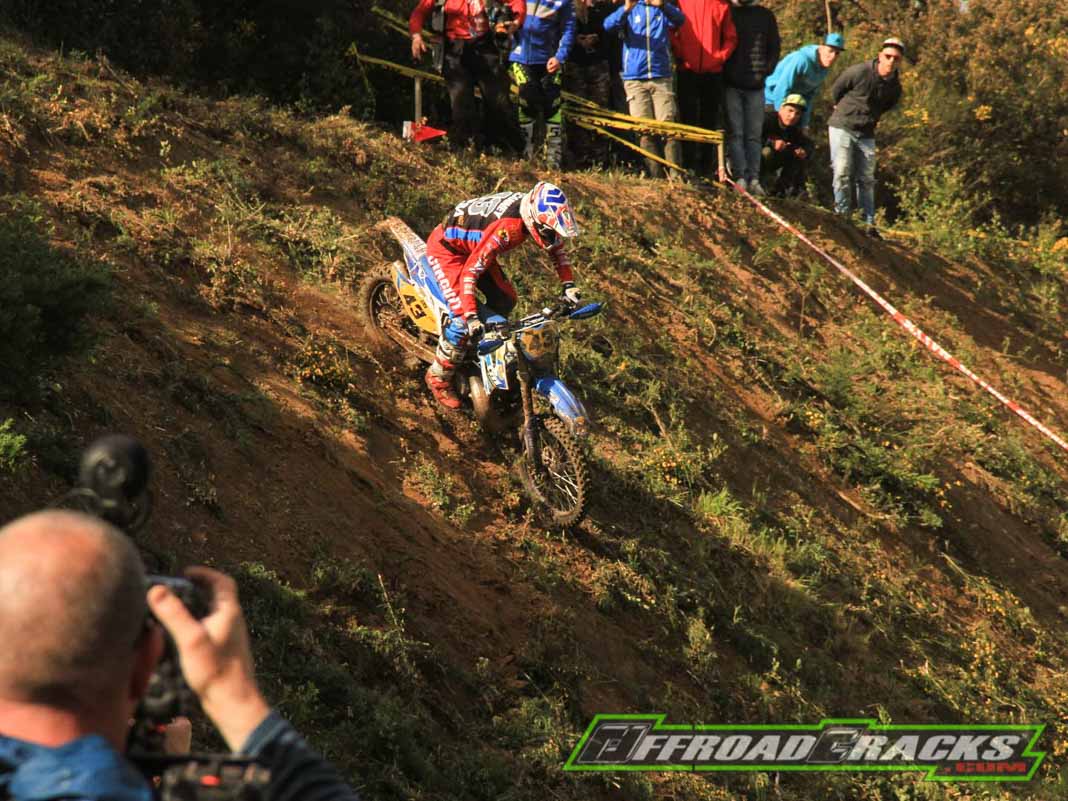 Junior Ergebnisse / Results

FOCJR

Bitte unten links im PDF blättern…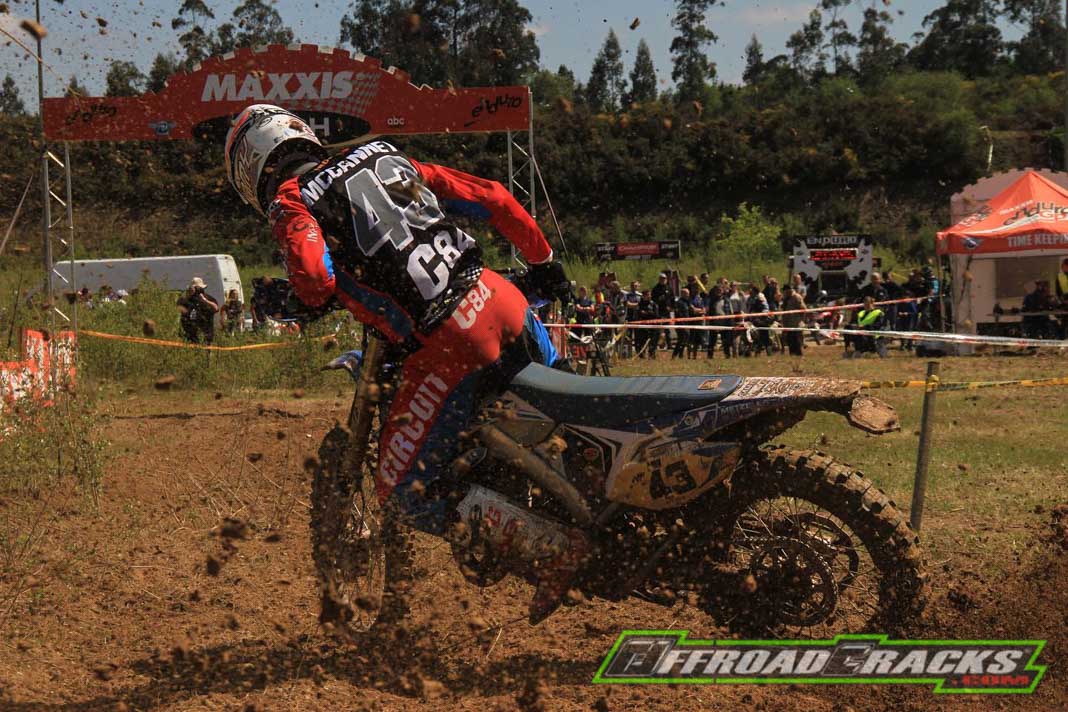 VIDEO – Day 1 – EnduorGP Spain 2019

HINWEIS: Das Video ist noch deaktiviert, damit keine unerwünschte Datenübertragung zu Youtube stattfindet. Zur Aktivierung bitte auf das Vorschaubild/Video-Link klicken. Damit werden Daten übermittelt, zu deren Art, Umfang und Verwendungszweck wir keineAuskünfte geben können. NOTE: The video is still deactivated so that no unwanted data transfer to YouTube takes place. To activate, please click on the preview image / video link. This transmits data about the type, extent and purpose of which we cannot provide any information.
---
HINWEIS: Mit Anklicken des Videos stellen sie automatisch eine Verbindung zu Youtube/Google her, was einen ungewünschten personenbezogenen Datenaustausch mit sich bringen kann. Weitere Infos unter: www.google.de/privacy
---
Open 2T Ergebnisse / Results

FOCO2

Bitte unten links im PDF blättern…
Open 4T Ergebnisse / Results

FOCO4

Bitte unten links im PDF blättern…
Open Senior Ergebnisse / Results

FOCOS

Bitte unten links im PDF blättern…
MIKA AHOLA "BRAVE ONE" TROPHY – Ergebnisse / Results

GAH

Bitte unten links im PDF blättern…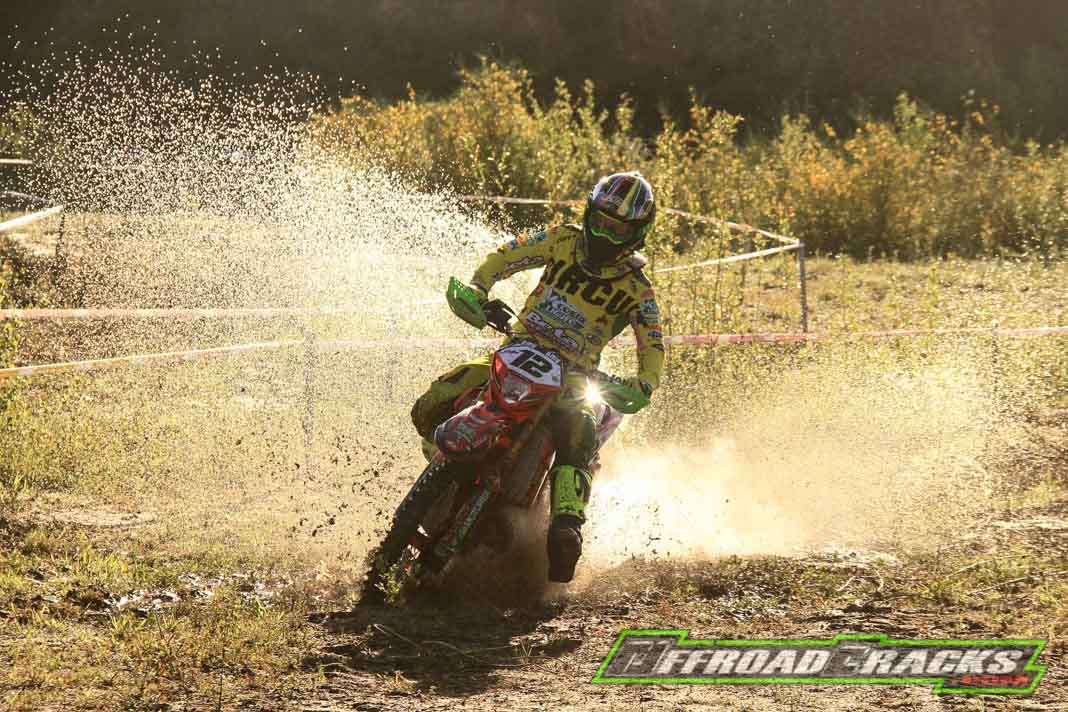 Quelle/Source/Bilder: EnduroGP
---

You really had to be in Santiago de Compostela to witness the incredible turn around in the weather. After torrential rains and strong winds at the start of the week in the 'holy city', the 1st day of competition at the FIM Maxxis Enduro World Championship played out under pristine blue skies. The tests were filled with a Spanish fans ready to enjoy watching the best riders in the world. Despite the sunshine, conditions on the track remained tricky: water sections and mud were both on the menu for Day 1.
The EnduroGP riders gave us a fantastic battle throughout all four laps on this first full day of action. Brad FREEMAN (GBR-Beta) took his second victory in a row after his success last Sunday in Portugal. The Beta Boano rider controlled his race very well, Steve HOLCOMBE (GBR-Beta) was left in the wake of his young compatriot. FREEMAN took the head of the race on the 2nd Enduro Test of the day, and never looked back. The Brit fully confirms his status as the most serious rival of HOLCOMBE.
Second today, Steve HOLCOMBE should still be satisfied with this result. The Beta Factory rider took another podium in EnduroGP and a fresh victory in E3. But at the finish he looked deflated and HOLCOMBE confessed he has been having health problems since after the GP of Germany. Without giving any more details, the quadruple world champion admits he's worried about his physical condition.
For the 3rd time this season Britain reigns, locking out the podium. Danny MCCANNEY (GBR-TM) completed a full English EnduroGP podium. The TM rider worked hard to grab this result. He first had to see off Alex SALVINI (ITA-Honda) and then control Loic LARRIEU (FRA-TM). At the end of the race, MCCANNEY even managed to get within 5 seconds of HOLCOMBE.
The fight between SALVINI and LARRIEU for 4th and 5th place was absolutely breathtaking until the last test of the day. The Frenchman was anxious to erase his double DNF from Portugal. When he started the last test, the TM rider had just under 2 seconds ahead SALVINI and his Honda. After a big push in the final test, he crossed the line with a 6 second advantage on his rival.
In the E1 category, Brad FREEMAN pocketed his 5th victory in as many races. Winning ahead of Thomas OLDRATI (ITA-Honda) and another Italian, Matteo CAVALLO (Sherco).
In E2, at the end of the suspense, Loic LARRIEU took the win over Alex SALVINI. Giacomo REDONDI (ITA-Husqvarna) completed the podium.
In E3, despite not feeling his best, HOLCOMBE took his fifth win of the season ahead of MCCANNEY and an impressive David ABGRALL (FRA-Beta) 3rd.
Junior: VERONA – Five Stars
For the first time this season, Andrea VERONA (ITA-TM) led the whole day in the Junior category. The TM rider topped 7 tests today, leaving only a few crumbs for his opponents. VERONA remains focused on his main objective: the Overall Junior World Title.
On great form since the beginning of the season, Enric FRANCISCO (ESP-KTM) has not managed to overhaul the leader of the Junior rankings. But the Spanish rider had the better of most of his other competitors to take a very nice second place at home. It's certain that he will try the maximum tomorrow to go up one place in the standings and take an emotional home win.
Jack EDMONDSON (GBR-Sherco) was 3rd overall on the day. The Sherco rider managed to get the better of his team-mate, Theo ESPINASSE (FRA-Sherco) and Wil RUPRECHT (AUS-Yamaha) who both tried to threatened the Brit for the last podium spot.
In J1, VERONA topped the podium ahead of ESPINASSE and RUPRECHT. In J2 it was FRANCISCO in front of EDMONDSON and Till DE CLERCQ (FRA-Husqvarna).
Youth 125cc: Nathan BERERD gets debut victory, title leader Hamish MACDONALD suffers injury…
Difficult to choose which news was the most important of the day in Youth 125cc. We will start with the injury of the leader of the category, Hamish MACDONALD (NZL-Sherco) who fractured his collarbone on the 3rd Enduro test of the day. The Sherco rider was evacuated and taken care of at the local hospital. Before his accident, the New Zealander was running in an unusual second place, having previously won 4 out of 4. We hope to see him again soon and wish him a speedy recovery.
Nathan BERERD (FRA- Husqvarna) today became the first Frenchman to win a Youth 125 round since Léo LE QUÉRÉ in 2017. Leading all day, the Frenchman did not suffer from any incident to disrupt his dominance today. He took more than a minute on Claudio SPANU (ITA-Husqvarna). Sergio NAVARRO (ESP-Husqvarna), took his first ever podium at his home race.
Champion Lubricants Enduro Open World Cup Champion
David KNIGHT (GBR-TM) won the Senior class for the 5th time this season. He was ahead of Fernando FERREIRA (POR- Sherco) and Enrique VEGA GONZALES (ESP-KTM).
In Open 2-Stroke, there was another win for Portugal's Goncalo REIS (Gas Gas). He won against Benet GOMEZ (ESP-Gas Gas) and Jorge PARADELO RODRIGUEZ (ESP-Gas Gas). Note that Richard TUCKER (GBR-Sherco) withdrew from the first day of the race with shoulder pain after falling in the Super Test last night.
In Open 4-Stroke, Tom ELLWOOD (GBR – Kawasaki) is the reference to watch this season: 100% success for the Kawasaki rider. Jilani CAMBRE (BEL-Husqvarna) and Fraser FLOCKHART (GBR-Yamaha) completed the podium of the day.
What They Said:
Brad FREEMAN (GBR-Beta): "It was a perfect day, I didn't make any mistakes, I'm really happy with my riding and the way my bike reacted. The track conditions were better than I had imagined and the test were really good all day."
Steve HOLCOMBE (GBR-Beta): "I must confess that I am really at a loss. I can't say much for the moment but something is wrong with my body. I'm exhausted from today and I'm worried about my physical condition. Despite today's result not being too bad, it does not comfort me at all."
Danny MCCANNEY (GBR-TM): "I am satisfied and disappointed at the same time. This mixed feeling comes from the fact that I lost a lot of time in the first extreme of the day. I had to fight all day to recover that lost time. My speed is good, I would have preferred to be in the game from the beginning."
Loic LARRIEU (FRA-TM): "After my poor Portuguese GP, I needed a result to restore my confidence. Today was exactly what I was looking for. I'm happy with this victory in E2 and it's important to beat Alex and it makes me feel good. But I still want a lot more…"
Quelle/Source: EnduroGP