EnduroGP Portugal – Day 2 Video-Highlights
---
HINWEIS: Das Video ist noch deaktiviert, damit keine unerwünschte Datenübertragung zu Youtube stattfindet. Zur Aktivierung bitte auf das Vorschaubild/Video-Link klicken. Damit werden Daten übermittelt, zu deren Art, Umfang und Verwendungszweck wir keineAuskünfte geben können.
---
NOTE: The video is still deactivated so that no unwanted data transfer to YouTube takes place. To activate, please click on the preview image / video link. This transmits data about the type, extent and purpose of which we cannot provide any information.
---

Results / Ergebnisse – EnduroGP Day 2

FOCGP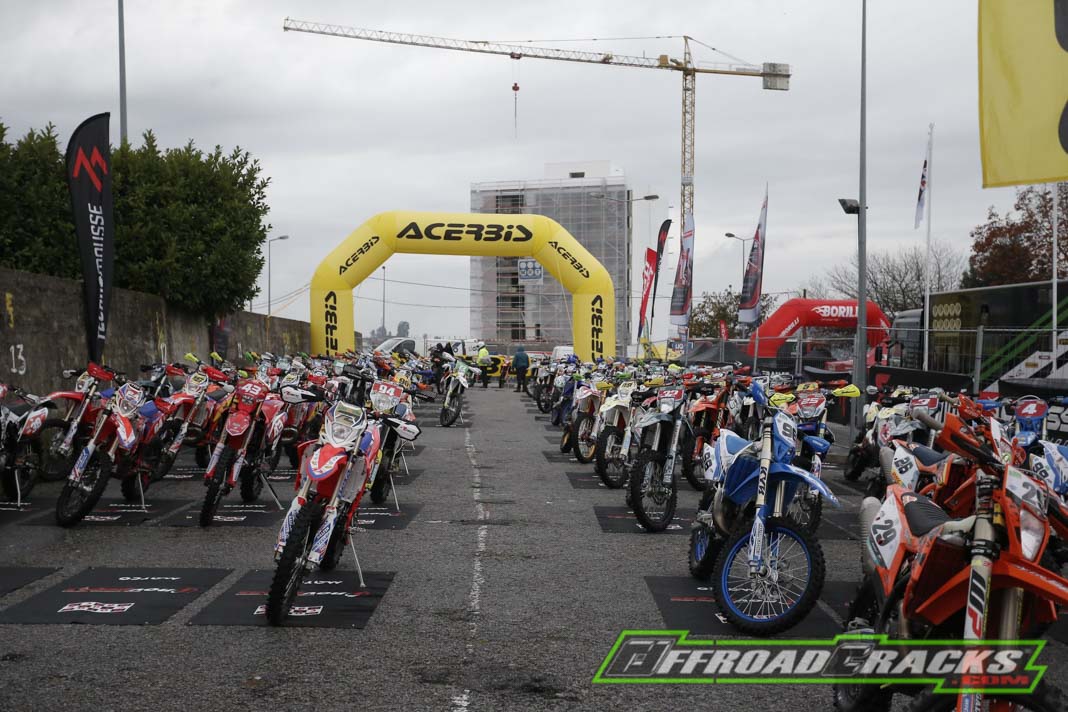 Results / Ergebnisse – E1 Day 2

FOCE1

Results / Ergebnisse – E2 Day 2

FOCE2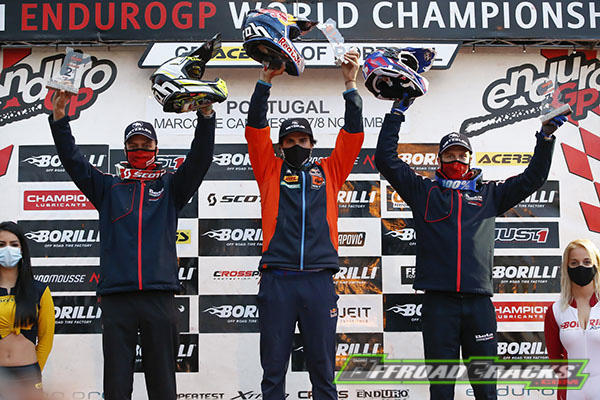 Results / Ergebnisse – E3 Day 1
FOCE3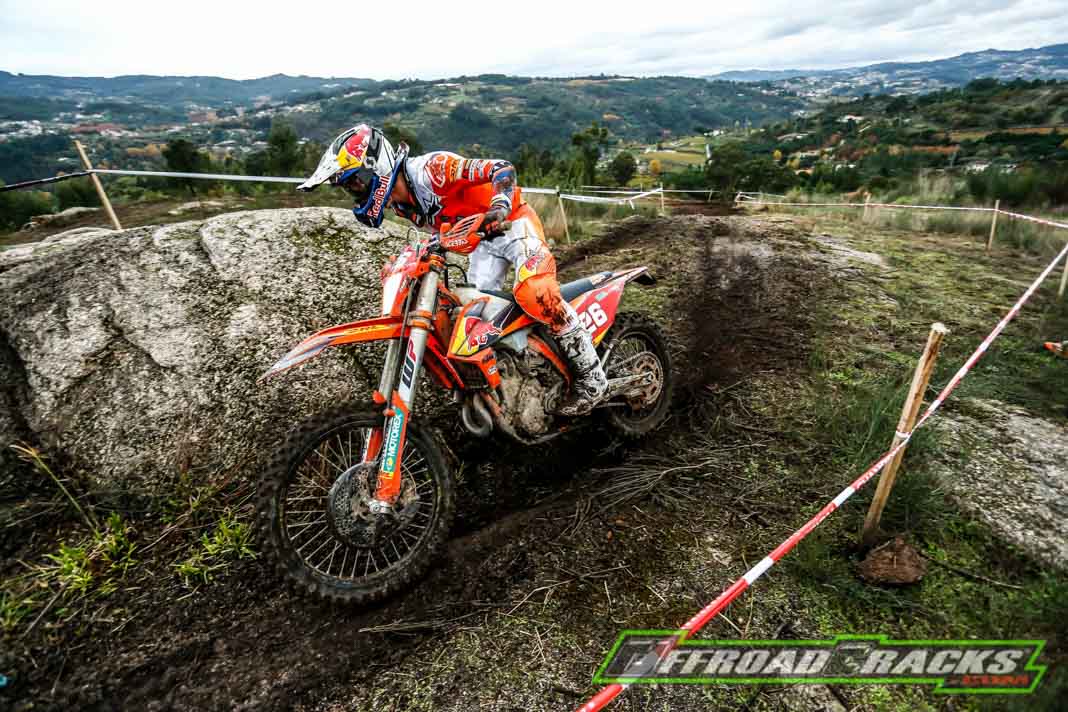 Alle Ergebnisse / All results: LINK
---

"The toughest weekend of the season…" This is how many riders summed up the second day at the Acerbis Grand Prix of Portugal. Pouring rain was the theme of Sunday in Marco de Canaveses, but we still saw 99 protagonists take to the start line, ensuring a spectacular day of racing which saw a new winner in the EnduroGP class…
After three years of absence Josep GARCIA (E – KTM) made a great comeback on Saturday when he took 3rd overall, but on Sunday he brilliantly won the EnduroGP category by more than 15 seconds ahead of his nearest rival, Brad FREEMAN (GB – Beta)! Matching the pace of the British duo of FREEMAN – HOLCOMBE from the first lap, the Spaniard increased his speed on the second lap, which allowed him to take advantage of the various errors of the two Beta Factory riders to build a gap of more than 20 seconds! Determined to give everything to get back to the top step of the EnduroGP podium, GARCIA then managed his lead to secure an excellent victory!
7 Points Between HOLCOMBE & FREEMAN
Demoted by the Factory KTM rider, FREEMAN had to accept the 17 points given for 2nd place and therefore take two points over his season-long rival, Steve HOLCOMBE (GB – Beta). There's still all to play for between the two British team-mates. Behind the 'untouchable' trio, Thomas OLDRATI (I – Honda) got the better of his great rival for the E1 title, Andrea VERONA (I – TM) who brings up the rear of the Top 5 in EnduroGP! Note the encouraging 8th position of Antoine BASSET (F – Beta) but also the setback of Belgium's Antoine MAGAIN (14th – Sherco), who struggled towards the end of the day.
In Enduro 1, after dropping 5 points yesterday in the race for the title, Thomas OLDRATI (I – Honda) gains 3 points back today from his compatriot Andrea VERONA, with the TM rider placing 2nd on the day. The Honda RedMoto rider is now only 4 points behind in the standing and everything remains very uncertain in the small-displacement category. Antoine MAGAIN takes a third podium this season ahead of Davide SORECA (I – Beta Boano) and the local man Diogo VENTURA (Beta)
In E2, Steve HOLCOMBE was toppled! It was the man of the day, Josep GARCIA, who brought the Brit down from the top step of the podium. The Beta Factory rider had to settle for the runner-up position this time around. As on the previous day, it was Danny MCCANNEY (GB – Honda) who completed the podium ahead of Joe WOOTTON (GB – Husqvarna) and Loïc LARRIEU (F – TM).
Over in the big class, E3, we saw the 6th win in a row for Brad FREEMAN who remains on stunning form. To give you an idea of his E3 domination, he relegated today's 2nd place finish, Jaume BETRIU by 1 minute and 54 seconds. Third place, Antoine BASSET, was more than 3 minutes back! Rudy MORONI (I – KTM) and David ABGRALL (F – Beta) completed the Top 5.
J1: CRIVILIN Makes History!
In the under 23 category, we thought we were on course to see a new winner in the class that has so far been ruled by Sherco Factory duo ESPINASSE – MACDONALD this season. Indeed, flying Finn Roni KYTÖNEN (Honda) was on fire from the start of the day onwards, building a huge lead over his rivals. Unfortunately, on the penultimate test of the day, his bike was playing up and the Finn lost more than 11 minutes, waving goodbye to his victory chance. But one man's loss is another man's gain, and it was Hamish MACDONALD (NZ – Sherco) who took full advantage of the Finn's misfortune by taking his third victory in a row. The New Zealander now has a 19 point lead in the standings, over his team-mate Théo ESPINASSE (F – Sherco) who finished second today. Wil RUPRECHT (AUS – Beta Boano) had to settle for 3rd position while Bruno CRIVILIN (BR – Honda) took a nice 4th place in Junior overall. Beta Boano rider Matteo PAVONI (I) completed the Top 5.
In J1, KYTÖNEN's setbacks benefitted the Bruno CRIVILIN who enters the history books of the FIM Borilli Enduro World Championship by becoming the first Brazilian rider to win! He won ahead of Ruy BARBOSA (CL – Husqvarna) and Lorenzo MACORITTO (I – Beta Boano) while in J2, MACDONALD won ahead of ESPINASSE and RUPRECHT.
In the Youth 125cc class, there was a 5th consecutive victory for Fantic D'Arpa Racing rider Jed ETCHELLS (GB – Fantic). This time around, the Manxman had to work hard to see off the attacks from Sergio NAVARRO (E – Husqvarna)! The Spaniard finished just 16 seconds behind the big favourite for the title. Once again, it was Claudio SPANU (I – Husqvarna) who took 3rd position and once again, it was Harry EDMONDSON (GB – Fantic) who finished just off the podium in 4th. Another Fantic rider, Hugo SVÄRD (SF), was 5th.
Finally, in the Champion Lubricants Enduro Open World Cup, Gonçalo REIS (P – KTM) remains undefeated in Open 2-Stroke. He won the day with an advantage of 1 minute and 38 seconds over Arvid MODIN (S – Yamaha) and 2 minutes over Robert FRIEDRICH (CZ – KTM). As for Open 4-Stroke, Damiaens DIEGTER (B – KTM) was given a penalty on Saturday and had to hand the victory over to his rival and compatriot, Mathias VAN HOOF (B – Husqvarna). But the KTM rider made up for it on Sunday and the two men are now tied on points again. Jorge PARADELO (E – KTM), once again completes the podium. In Open Senior Enduro legend Alessio PAOLI (I – Husqvarna) won again ahead of David MARTINEZ (E – KTM) and Duccio GRAZIANI (I – Beta).
What a tough weekend for the riders! And to think that we have to do it all again next weekend, once again in Marco de Canaveses for the season finale of the FIM Borilli Enduro World Championship!
What they said:
Josep GARCIA: "I am very happy and proud of this victory! I've been waiting for it for so long! It did me a lot of good to come back to the EnduroGP paddock, and you don't know how happy I am with this victory! I was determined to give it my all today because I knew I was close, and it paid off!"
Brad FREEMAN: "I'm so disillusioned again today! Really disappointed! I felt good here and I think I'm setting good test times but unfortunately each time I am beaten… I still took a few points from Steve and everything is still under control, but it's annoying not to win!"
Thomas OLDRATI: "I never really managed to keep in touch with Andrea yesterday and lost a lot of points there so I was keen to make up for it today. Not easy when Andrea was very fast all weekend! I'm 4 points behind, and that's okay! The goal is just for next weekend, always finishing ahead of my rival."
Hamish MACDONALD: "I was clearly not the fastest rider today. Roni was impressive and I'm disappointed for him that he had this mechanical problem. But that's part of the racing and I won't regret having the win. I'm now 19 points ahead, which is really good. Now I have to give everything without panicking to get the title next Saturday!"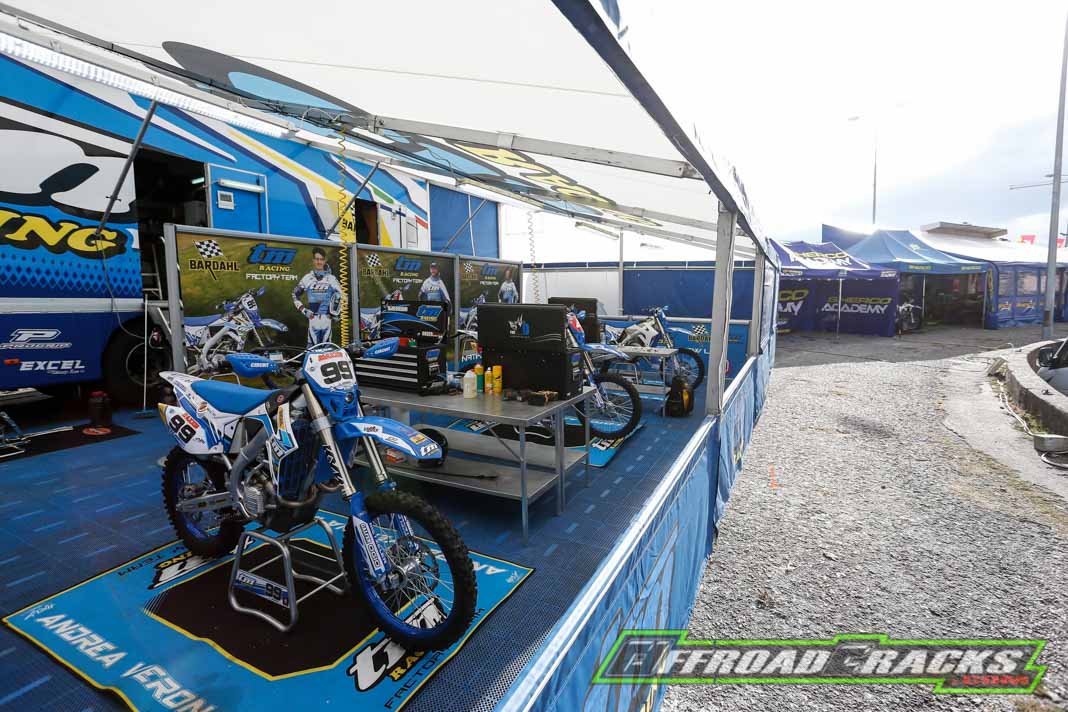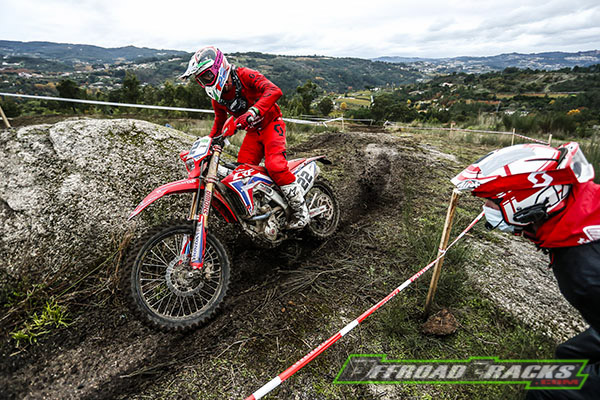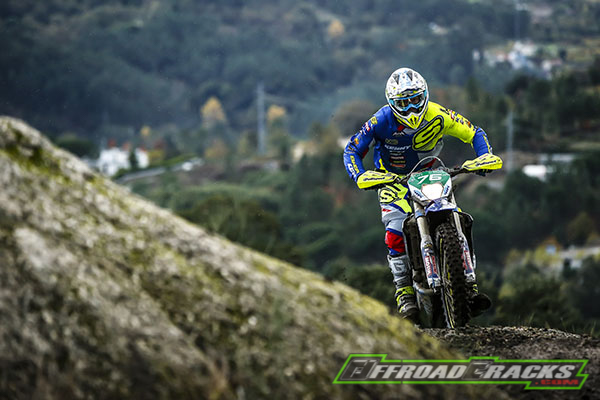 Quelle / Source: EnduroGP