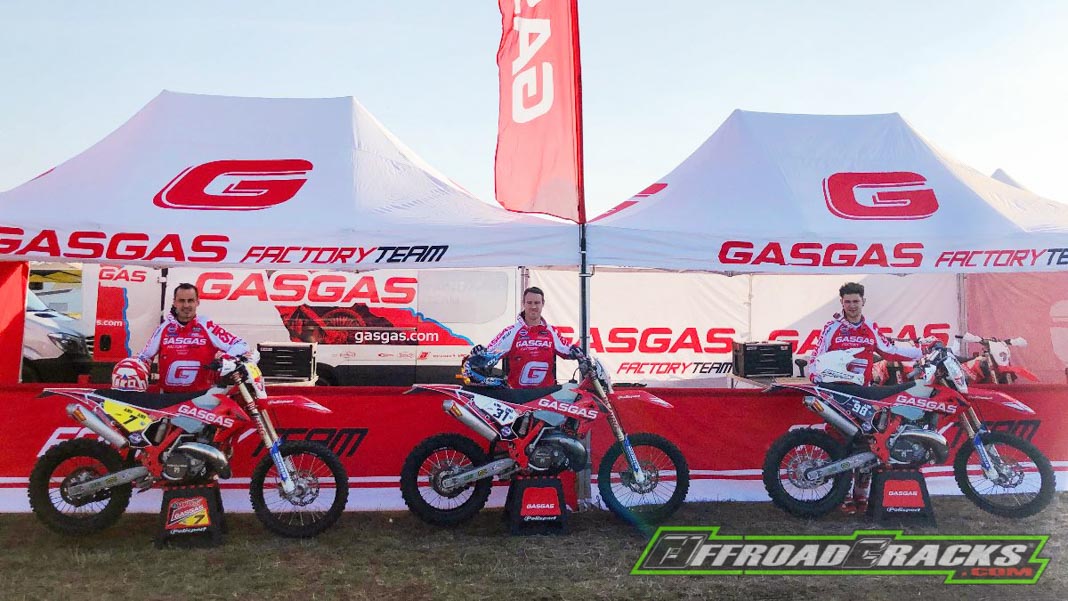 Mit drei hochkarätigen Fahrern startet das GasGas Factory EnduroGP Team in die neue Saison 2019. Der Multiweltmeister Christophe Nambotin ist natürlich das Aushängeschild des Teams und startet auf seiner GasGas EC 300 in der E3-Klasse mit klaren Titelambitionen. In der E1-KLasse steht das junge Ausnahmetalent Alex Snow aus England auf einer GasGas EC250 am Start, während der Nachwuchspilot aus Belgien Matthew van Oevelen auf ebenfalls einer 250er GasGas die EJ-Klasse unsicher macht.
Aktuell stehen alle drei Fahrer beim EnduroGP Germany in Dahlen am Start und müssen insgesamt sieben Läufe in der Enduro-Weltmeisterschaftssaison 2019 bestreiten.
HINWEIS: Das Video ist noch deaktiviert, damit keine unerwünschte Datenübertragung zu Youtube stattfindet. Zur Aktivierung bitte auf das Vorschaubild/Video-Link klicken. Damit werden Daten übermittelt, zu deren Art, Umfang und Verwendungszweck wir keineAuskünfte geben können. NOTE: The video is still deactivated so that no unwanted data transfer to YouTube takes place. To activate, please click on the preview image / video link. This transmits data about the type, extent and purpose of which we cannot provide any information.
---
HINWEIS: Mit Anklicken des Videos stellen sie automatisch eine Verbindung zu Youtube/Google her, was einen ungewünschten personenbezogenen Datenaustausch mit sich bringen kann. Weitere Infos unter: www.google.de/privacy
---