Hard work
---
HINWEIS: Das Video ist noch deaktiviert, damit keine unerwünschte Datenübertragung zu Youtube stattfindet. Zur Aktivierung bitte auf das Vorschaubild/Video-Link klicken. Damit werden Daten übermittelt, zu deren Art, Umfang und Verwendungszweck wir keineAuskünfte geben können.
---
NOTE: The video is still deactivated so that no unwanted data transfer to YouTube takes place. To activate, please click on the preview image / video link. This transmits data about the type, extent and purpose of which we cannot provide any information.
---

Nachdem Billy Bolt den Prolog der Xross Hardenduro Rally für sich entscheiden konnte, ging es am Fahrtag Nummer eins auf die ersten 100 Kilometer in die serbischen Wälder und Berge.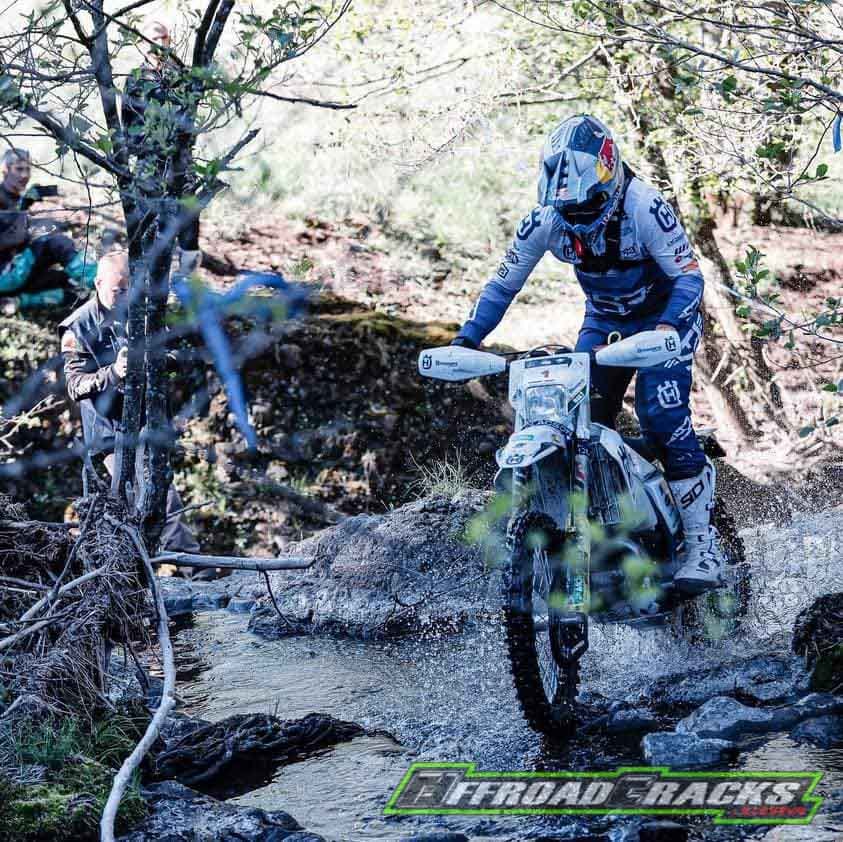 Erneut setzte sich Billy Bolt in Szene und führte das Fahrerfeld an. Aber es war kein Geringerer als das Supertalent aus Bulgarien Teodor Kabakchiev, der früh die Führung nach dem ersten Checkpoint übernahm. Nur 15 Sekunden dahinter machte sich der südafrikanische Konditionsbolzen Wade Young auf seiner Sherco auf den Weg gefolgt von Will Hoare aus Großbritannien.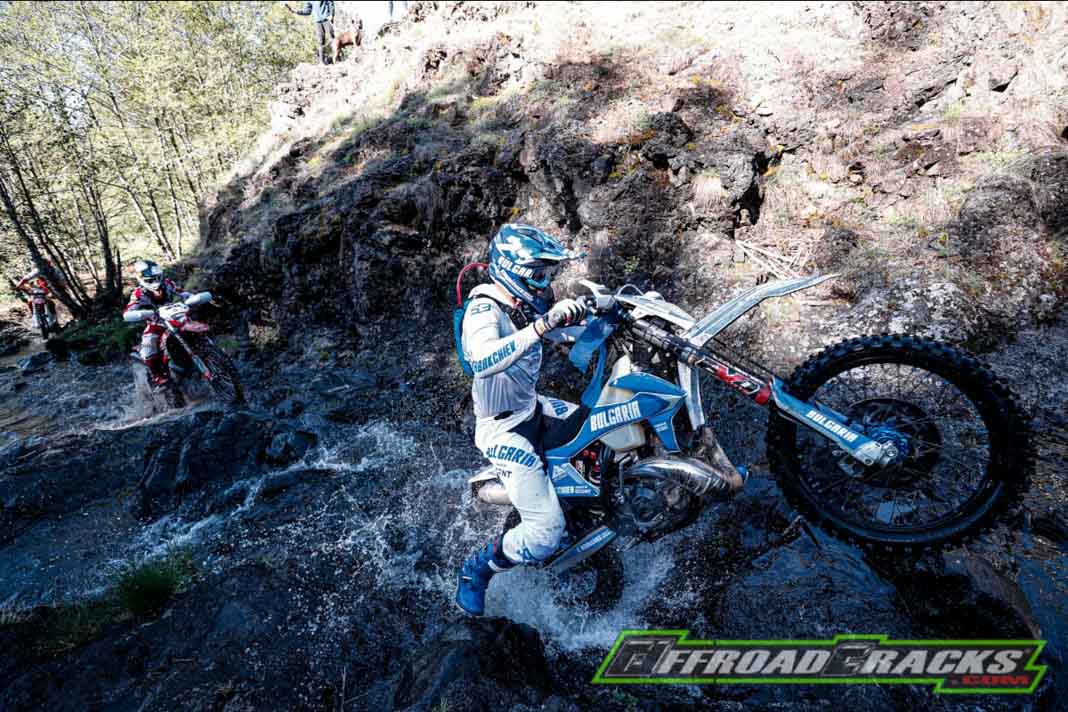 Nachdem klar war, dass sich Teodor Kabakchiev in diesem Terrain wie zu Hause fühlt und seinen Vorsprung ausbaute, machte der Österreicher Matthias Walkner richtig Druck und schob sich auf Platz 2. Dahinter folgt endlich mal wieder der Social-Media- und Publikumsliebling von KTM Manuel Lettenbichler, der das erste Rennen nach seiner langwierigen Verletzung bestreitet.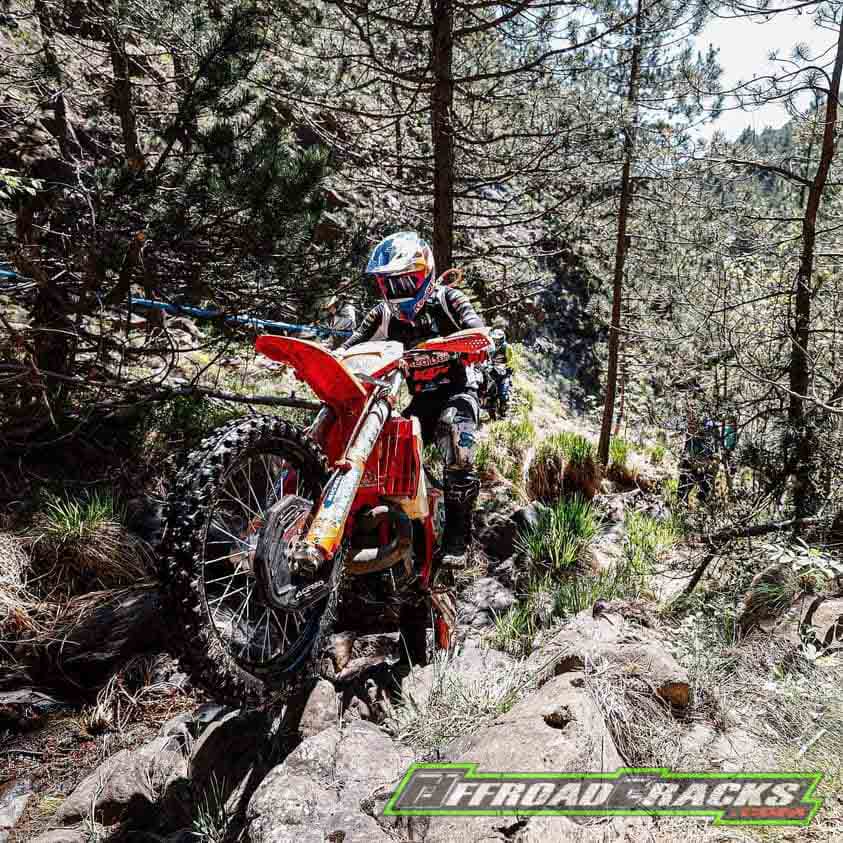 Aber wer glaubte, dass diese Rangordnung Bestand hätte, täuscht sich gewaltig. Bereits am dritten Checkpoint war wieder alles anders: P1 Walkner, P2 Kabakchiev und P3 Billy Bolt.
Beim letzten Abschnitt ließ es Teodor nochmal richtig krachen, ließ die Konkurrenz einfach mal stehen und zeigte auch dem Österreicher Walkner aus welchem Holz er geschnitzt ist, nachdem er an ihm vorbeiflog und sich damit den Sieg am 1. Fahrtag holte. Damit sicherte sich der junge Bulgare seinen ersten Tagessieg in seiner noch jungen Karriere – Respekt!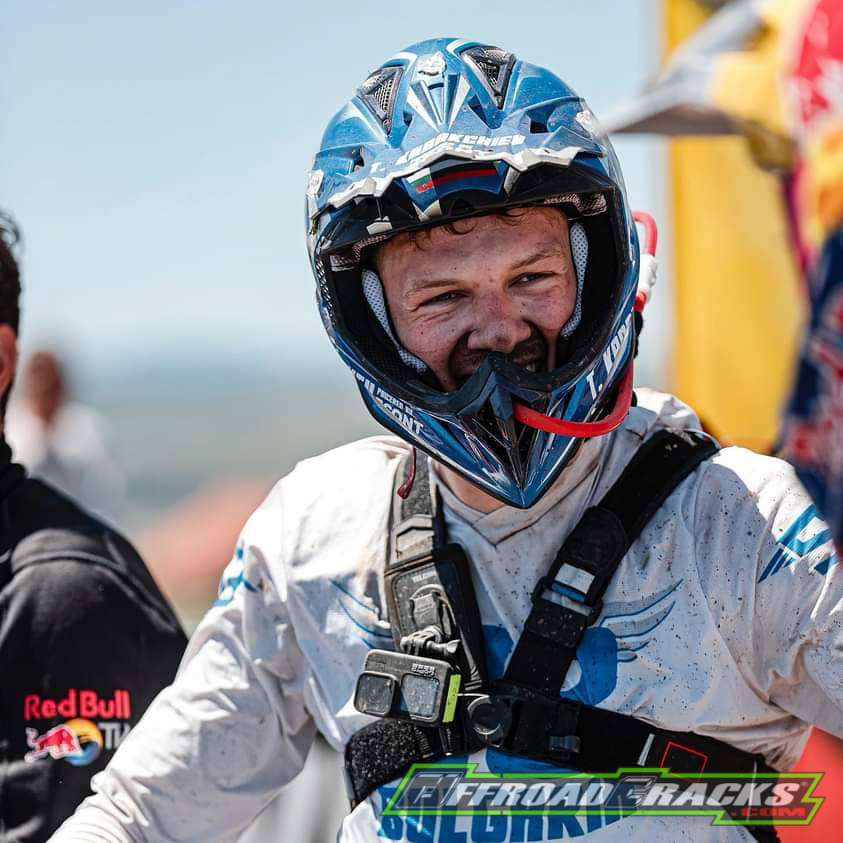 Aber auch Matthias Walkner aus Österreich konnte mit seinem bisher besten Ergebnis glänzen. Er schnappt sich Platz 2 vor den Schwergewichten Billy Bolt und Manuel Lettenbichler.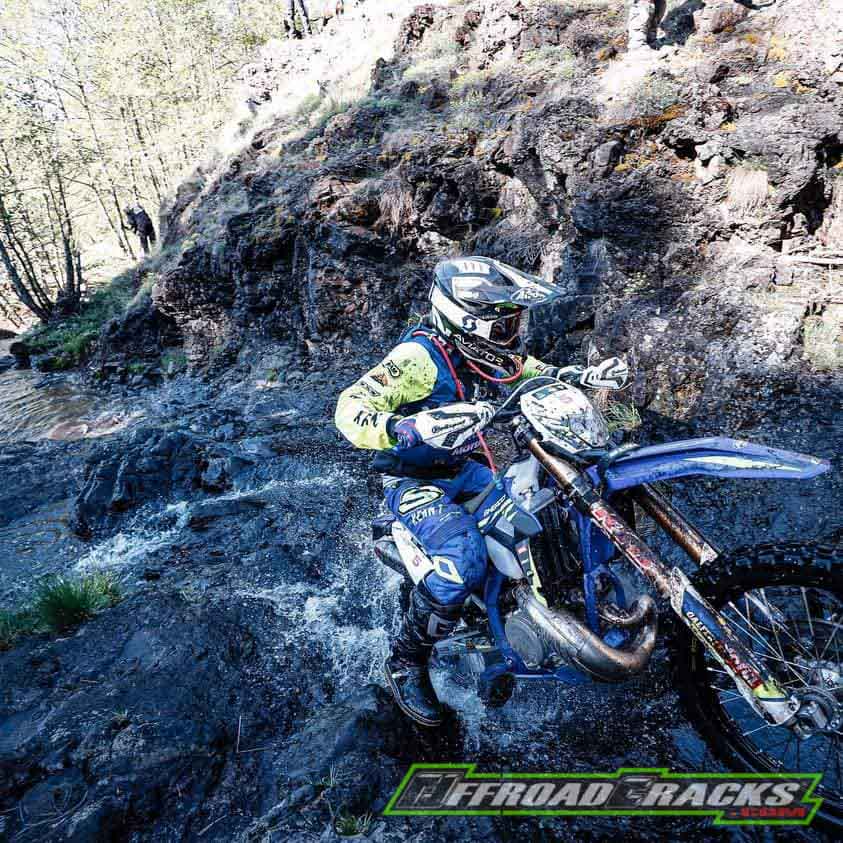 Probleme für die Sherco-Fahrer
Trotz eines starken Starts in die Veranstaltung endete der erste Tag nicht allzu gut für Mario Roman und Wade Young von Sherco Factory Racing – beide verloren viel Zeit auf die Führenden. Roman stieß früh mit dem Fuß an einen Baumstumpf und musste die Zähne zusammenbeißen, um ins Ziel zu kommen. Young, der mit einem Schnitt am Fuß nach Serbien reiste, verschlimmerte seine Verletzung in einem Flussbett und verletzte sich später am Rücken. Mit fast 18 Minuten Rückstand hinter Bolt muss Roman und auch Young mit über 20 Minuten auf bessere Fahrtage hoffen.
In der Gesamtwertung ist laut Zeitrechnung Billy Bolt noch immer auf dem ersten Platz geführt. Aber nur mit einem hauchdünnen Vorsprung von gerade einmal 58 Sekunden gegenüber Kabakchiev, dem wiederum Matthias Walkner im Nacken sitzt.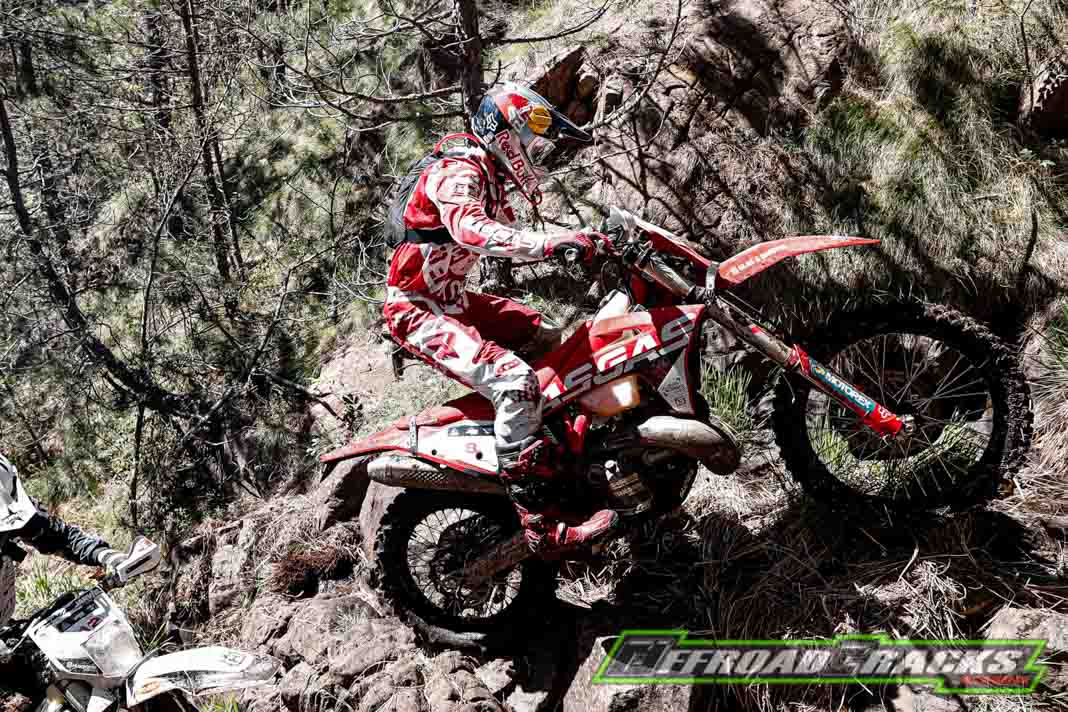 Matt Green begeistert in der Junior-Klasse
Im neuen FIM Hard Enduro Junior Cup beendete Matt Green von Rigo Racing den ersten Tag als vorläufiger Führender. Der Südafrikaner fuhr solide auf den 11. Gesamtrang in der Pro-Klasse und baute sich einen beachtlichen 40-minütigen Vorsprung auf die engsten Verfolger Mitchell Brightmore und Suff Sella (KTM) in der Junior-Klasse aus.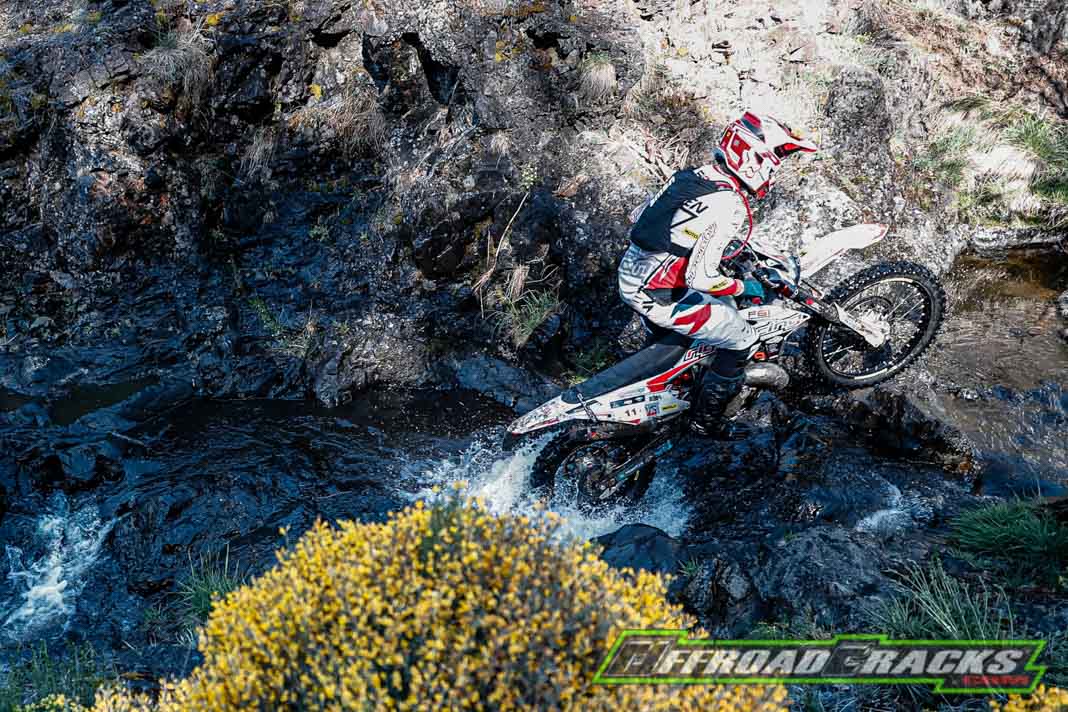 Weitere 100 Kilometer stehen an und das Gelände wird voraussichtlich im Laufe des heutigen Tages sicherlich nicht leichter werden.
Teodor Kabakchiev: "Heute war es unglaublich. Es fühlt sich fantastisch an meinen ersten großen Etappensieg im Hardenduro errungen zu haben. Heute hat einfach alles gepasst und ist für mich in die richtige Richtung gegangen. Ich habe das Fahren wirklich genossen, meine GPS-Punkte getroffen und darum gekämpft, die vor mir Fahrenden einzuholen. Morgen sollte es schwieriger werden, aber ich werde mein Bestes geben, um diesen Rhythmus beizubehalten."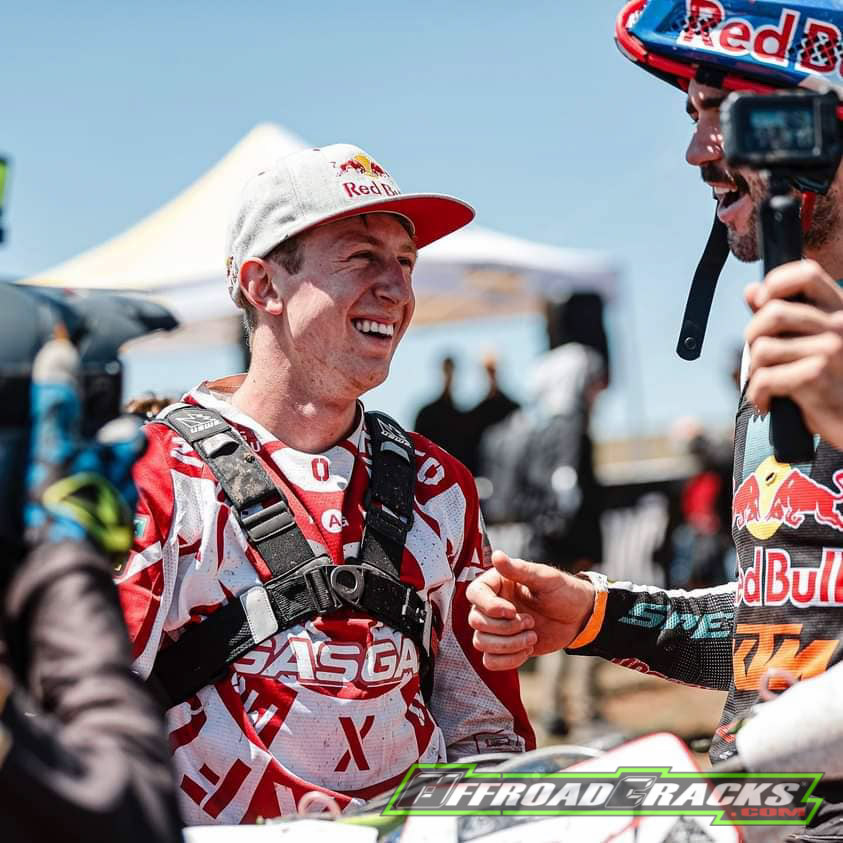 Michael Walkner: "Was für ein Tag, das war so gut da draußen! Heute habe ich nur versucht einen Fahrer nach dem anderen einzuholen. Es waren viele Steine im Gras versteckt und ich hatte ein paar unsichere Momente, als ich versuchte richtig schnell zu sein."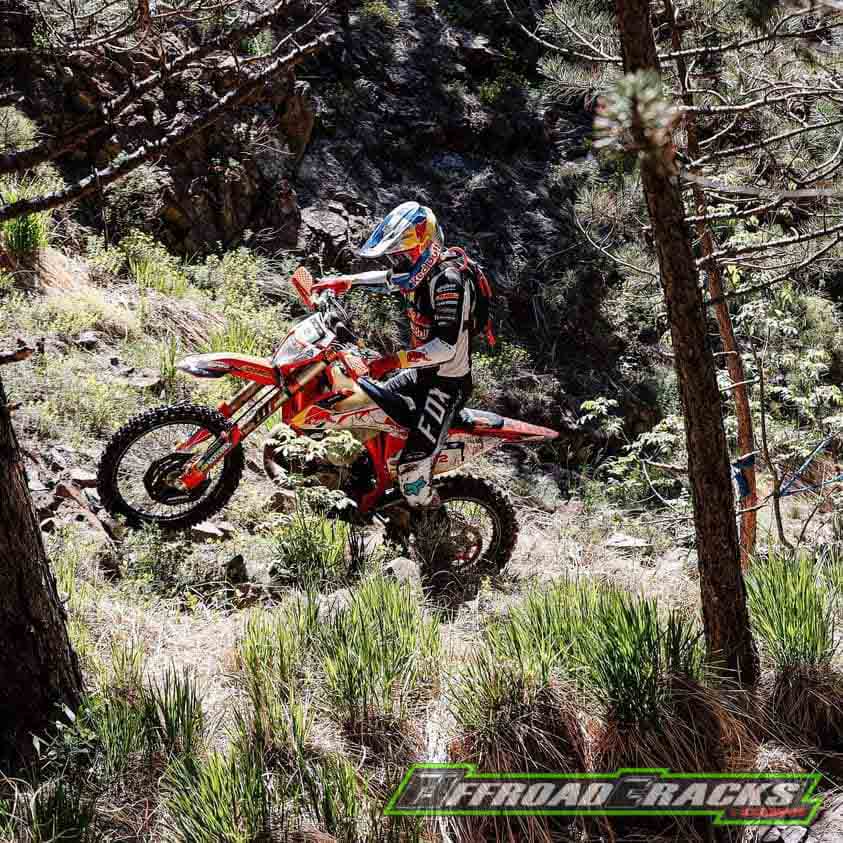 Manuel Lettenbichler: "Das war ein harter Tag, härter als erwartet. Ich holte die Jungs vor mir ein und erreichte Billy. Aber es war schwierig dieses Tempo zu halten und den Kurs dann auch noch mit der Navigation zu eröffnen. Gemeinsam versuchten wir unser Bestes vorne zu bleiben, aber es war hart und die anderen Jungs fuhren verdammt schnell. Aber ich freue mich heute mit einem dritten Platz in den aktiven Rennsport zurückzukehren und werde versuchen, darauf aufzubauen."
VIDEO Highlights – Tag 1 (Red Bull)
ERGEBNISSE – Round 2, Xross Hardenduro Rally 1. Fahrtag
1. Teodor Kabakchiev (KTM) 3:56:30
2. Michael Walkner (GASGAS) 3:58:08
3. Manuel Lettenbichler (KTM) 4:01:21
4. Billy Bolt (Husqvarna) 4:02:17
5. Graham Jarvis (Husqvarna) 4:05:26
6. David Cyprian (KTM) 4:14:08
7. Will Hoare (GASGAS) 4:16:28
8. Mario Roman (Sherco) 4:17:01
9. Wade Young (Sherco) 4:18:16
10. Alfredo Gomez (GASGAS) 4:23:57
Gesamt-Wertung nach dem 1. Fahrtag
1. Billy Bolt (Husqvarna) 4:02:17
2. Teodor Kabakchiev (KTM) 4:03:15
3. Michael Walkner (GASGAS) 4:04:08
4. Manuel Lettenbichler (KTM) 4:04:51
5. Graham Jarvis (Husqvarna) 4:07:26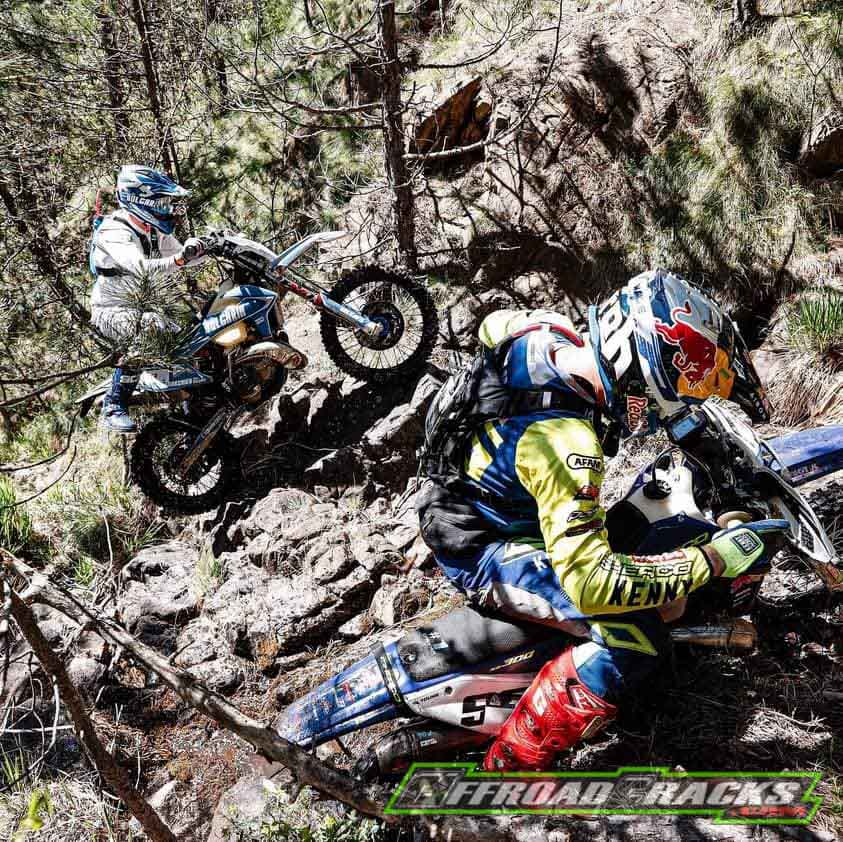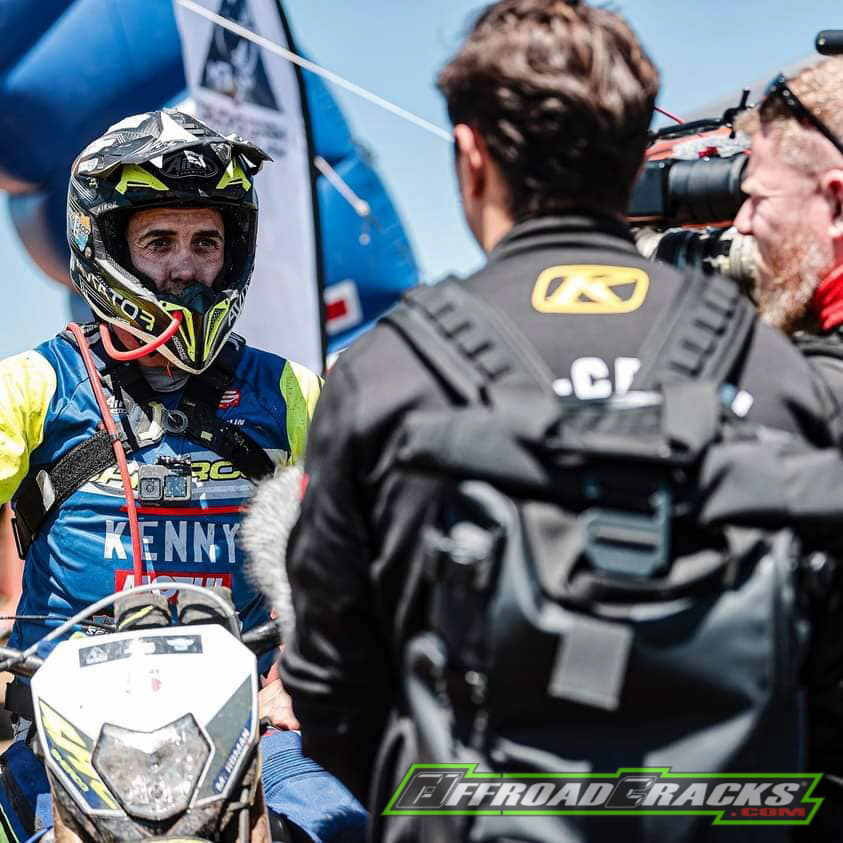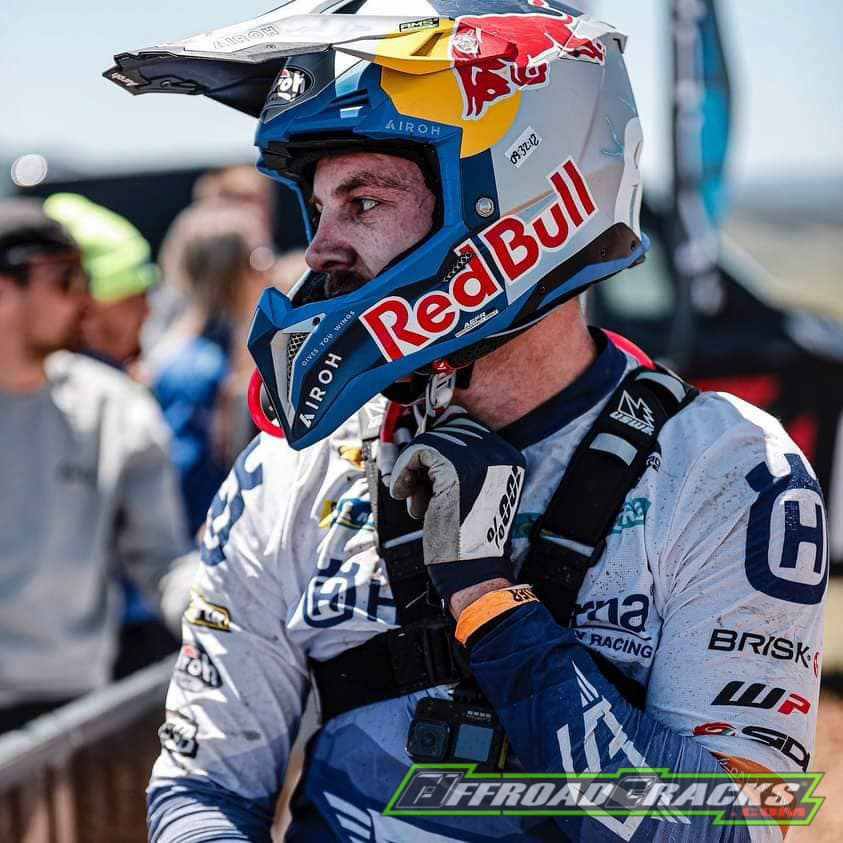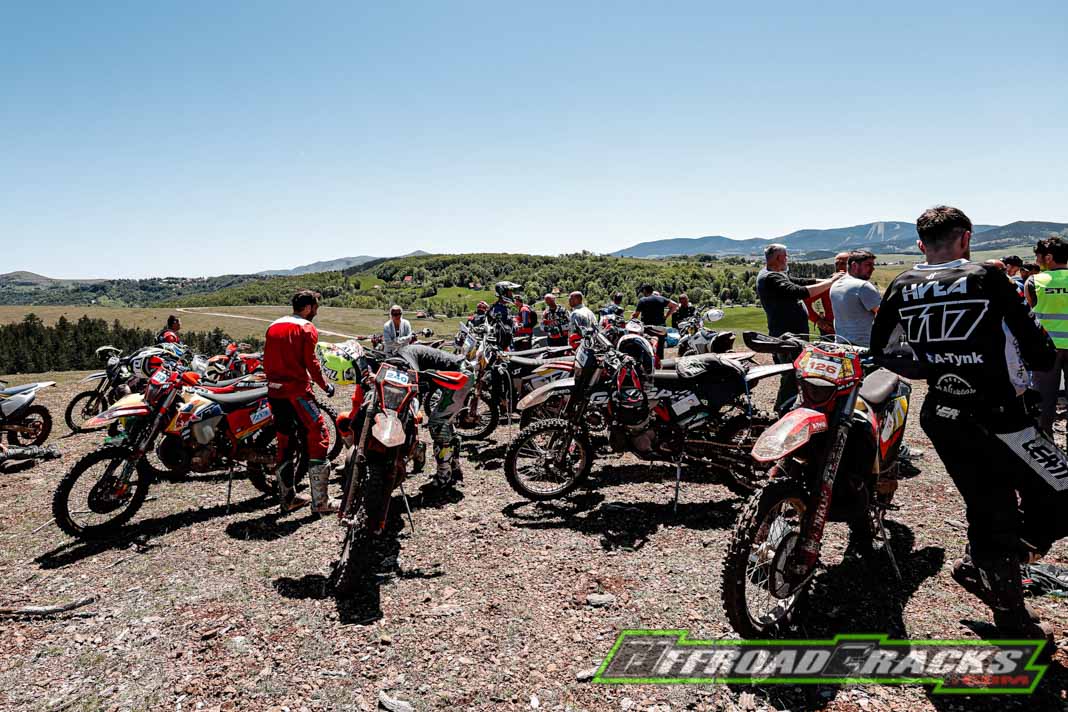 ---

After Billy Bolt won the prologue of the Xross Hardenduro Rally, day number one was the first 100 kilometers into the Serbian forests and mountains.
Once again, Billy Bolt took center stage and led the field of drivers. But it was none other than the super talent from Bulgaria, Teodor Kabakchiev, who took the lead early after the first checkpoint. Just 15 seconds behind was South African fitness star Wade Young on his Sherco, followed by Great Britain's Will Hoare.
After it was clear that Teodor Kabakchiev felt at home in this terrain and extended his lead, the Austrian Matthias Walkner really put the pressure on and moved up to second place. Finally, behind him is the social media and public favorite of KTM Manuel Lettenbichler again , who is contesting the first race after his protracted injury.
But anyone who believed that this hierarchy would endure is greatly mistaken. Already at the third checkpoint everything was different again: P1 Walkner, P2 Kabakchiev and P3 Billy Bolt.
In the last section, Teodor let it rip again, simply left the competition standing and also showed the Austrian Walkner what he's made of after he flew past him and thus clinched victory on the 1st driving day. The young Bulgarian thus secured his first day's win in his young career – respect!
But also Matthias Walkner from Austria was able to shine with his best result so far. He grabs second place ahead of heavyweights Billy Bolt and Manuel Lettenbichler.
Problems for the Sherco drivers
Despite a strong start to the event, day one didn't end too well for Sherco Factory Racing's Mario Roman and Wade Young – both losing significant time on the leaders. Roman hit his foot on a tree stump early on and had to clench his teeth to finish. Young, who traveled to Serbia with a cut foot, aggravated his injury in a riverbed and later injured his back. With almost 18 minutes behind Bolt, Roman and Young with more than 20 minutes must hope for better riding days.
According to the time calculation, Billy Bolt is still in first place in the overall ranking. But only with a wafer-thin lead of just 58 seconds over Kabakchiev, who in turn is breathing down Matthias Walkner.
Matt Green inspires in the junior class
In the new FIM Hard Enduro Junior Cup, Rigo Racing's Matt Green ended day one as the provisional leader. The South African rode solidly to 11th overall in the Pro class and built up a substantial 40-minute lead over closest pursuers Mitchell Brightmore and Suff Sella (KTM) in the Junior class.
There are another 100 kilometers to go and the terrain will probably not get any easier in the course of today.
Teodor Kabakchiev: "Today was unbelievable. It feels fantastic to have my first big stage win in Hard Enduro. Everything just fell into place today and went in the right direction for me. I really enjoyed riding, hitting my GPS points and struggling to catch those in front of me. It should be more difficult tomorrow, but I'll do my best to keep that rhythm going.'
Michael Walkner: 'What a day, that was so good out there! Today I just tried to catch up with one driver after the other. There were a lot of rocks hidden in the grass and I had a few shaky moments trying to be really fast."
Manuel Lettenbichler: "It was a tough day, tougher than expected. I caught up with the guys in front of me and reached Billy. But it was difficult to maintain this pace and then open the course with the navigation. Together we tried our best to stay in front, but it was tough and the other guys were driving really fast. But I am happy to return to active racing today with a third place and will try to build on that."
RESULTS – Round 2, Xross Hardenduro Rally 1st riding day
1. Teodor Kabakchiev (KTM) 3:56:30
2. Michael Walkner (GASGAS) 3:58:08
3. Manuel Lettenbichler (KTM) 4:01:21
4. Billy Bolt (Husqvarna) 4:02:17
5. Graham Jarvis (Husqvarna) 4:05:26
6. David Cyprian (KTM) 4:14:08
7. Will Hoare (GASGAS) 4:16:28
8. Mario Roman (Sherco) 4:17:01
9. Wade Young (Sherco) 4:18:16
10. Alfredo Gomez (GASGAS) 4:23:57
Overall after day 1
1. Billy Bolt (Husqvarna) 4:02:17
2. Teodor Kabakchiev (KTM) 4:03:15
3. Michael Walkner (GASGAS) 4:04:08
4. Manuel Lettenbichler (KTM) 4:04:51
5. Graham Jarvis (Husqvarna) 4:07:26
Quelle / Source: FIM Hardenduro