English text link
---
SHERCO ist es eine große Freude, die Verpflichtung von Johnny Aubert zur Verstärkung des Sherco-TVS Racing Teams für die Dakar 2020 bekannt zu geben!
Der zweifache Enduro-Weltmeister wird an der Rallye Panafrica und der Rallye Marokko teilnehmen, um seine Rallyefähigkeiten zu stärken und sich auf die nächste Ausgabe der Dakar vorzubereiten, die zum ersten Mal in der Geschichte in Saudi-Arabien stattfindet!
HINWEIS: Das Video ist noch deaktiviert, damit keine unerwünschte Datenübertragung zu Youtube stattfindet. Zur Aktivierung bitte auf das Vorschaubild/Video-Link klicken. Damit werden Daten übermittelt, zu deren Art, Umfang und Verwendungszweck wir keineAuskünfte geben können. NOTE: The video is still deactivated so that no unwanted data transfer to YouTube takes place. To activate, please click on the preview image / video link. This transmits data about the type, extent and purpose of which we cannot provide any information.
---
HINWEIS: Mit Anklicken des Videos stellen sie automatisch eine Verbindung zu Youtube/Google her, was einen ungewünschten personenbezogenen Datenaustausch mit sich bringen kann. Weitere Infos unter: www.google.de/privacy
---
WILLKOMMEN, JOHNNY!
---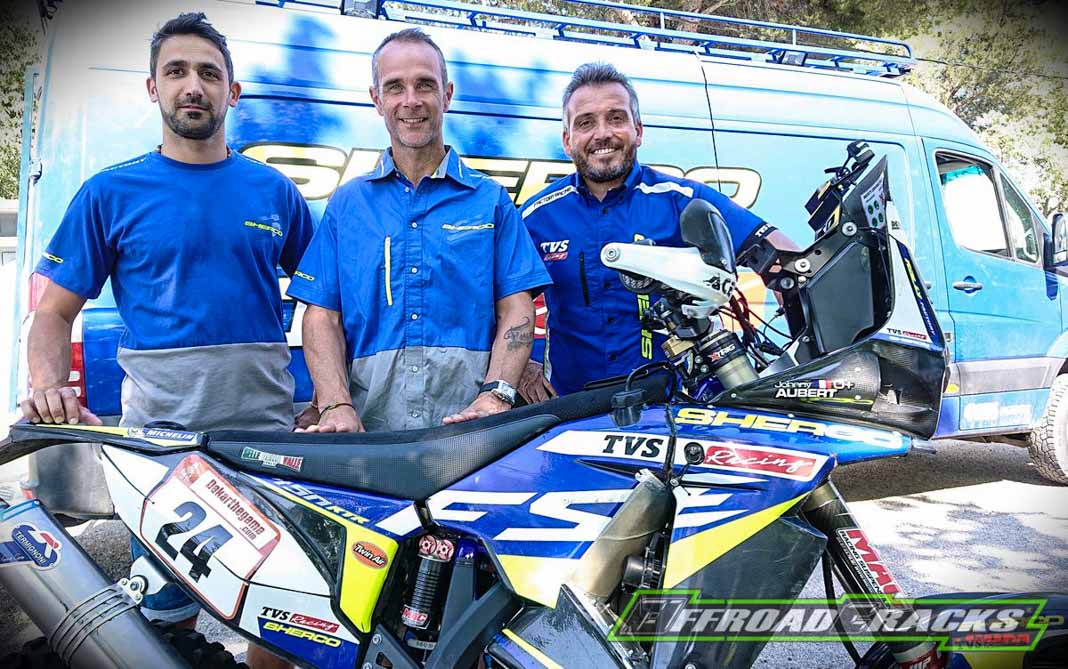 It is with great pleasure that we announce the signing of Johnny Aubert to strengthen our Sherco-TVS Racing team for the next Dakar!
The two-time world enduro champion will take part in the Panafrica and the Rally of Morocco to strengthen his rally racing skills and prepare to be at his best for the next edition of the Dakar, which will take place for the first time in the history of the race in Saudi Arabia
WELCOME JOHNNY !
Quelle/Source: SHERCO