8. Etappe – Stonikov (KAMAZ) holt sich den Sieg und ist nun mit 26 Minuten Vorsprung vor seinem Teamkollegen Nikolaev Gesamtführender in der LKW-Wertung. Das Dünenfeld, das auch schon die Autos arge Kopfschmerzen bereitete, traf jetzt mit voller Wucht den bislang Gesamtführenden Eduard Nikolaev, der seinen Kamaz bis auf die Achsen eingrub. Mit verschiedenen Hilfsmitteln konnte er sich nach knapp 40 Minuten endlich befreien, war aber damit seine Gesamtführung los und verlor fast eine Stunde auf Stonikov.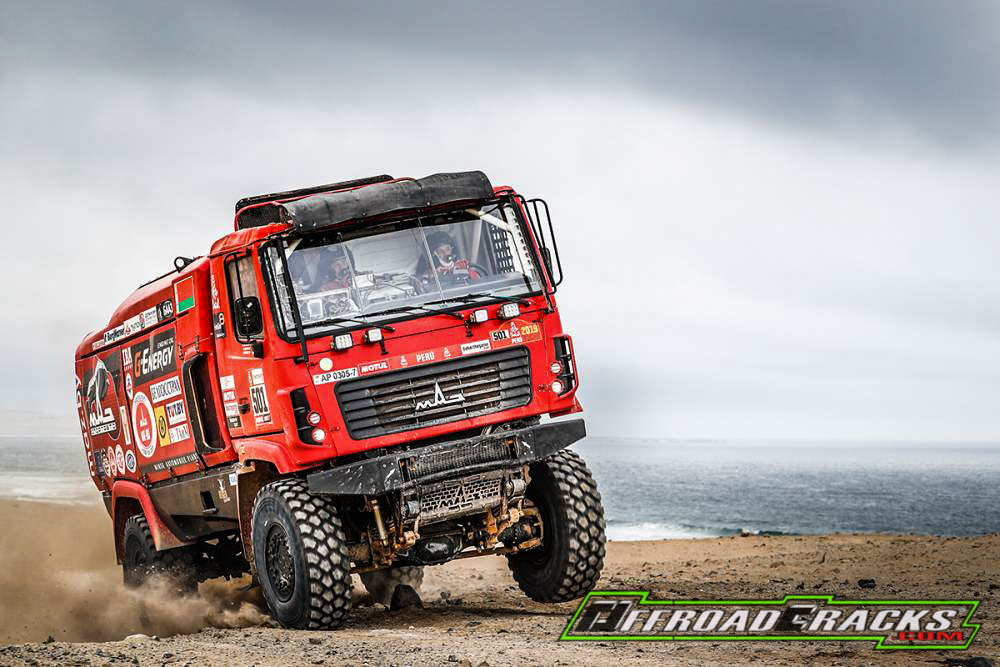 Auch die Iveco-Mannschaft mit Janus Van Kasteren nahm eine Sandprobe und stellten sogleich ihren LKW auf den Kopf.  Jedoch kam er schneller auf die Räder als Nikolaev und verlor nur 45 Minuten.
Gerard de Rooy fuhr das Rennen seines Lebens und büßte dabei ebenfalls 25 Minuten auf Sotnikov ein. Besser war sein Teamkollege Ton Van Genugten, der als Zweiter die Etappe beendete. MAZ-Fahrer Viazovich und letztjähriger Zweitplatzierte kam als Dritter der Etappe ins Ziel, was den 6. Gesamtrang mit über sechs Stunden Rückstand auf die Spitze bedeutet.
Mittlerweile sind nur noch Kama, Iveco, Tatra, MAZ, Hino und ein Renault in der Wertung – insgesamt also 11 Fahrzeuge!
HINWEIS: Das Video ist noch deaktiviert, damit keine unerwünschte Datenübertragung zu Youtube stattfindet. Zur Aktivierung bitte auf das Vorschaubild/Video-Link klicken. Damit werden Daten übermittelt, zu deren Art, Umfang und Verwendungszweck wir keineAuskünfte geben können. NOTE: The video is still deactivated so that no unwanted data transfer to YouTube takes place. To activate, please click on the preview image / video link. This transmits data about the type, extent and purpose of which we cannot provide any information.
---
HINWEIS: Mit Anklicken des Videos stellen sie automatisch eine Verbindung zu Youtube/Google her, was einen ungewünschten personenbezogenen Datenaustausch mit sich bringen kann. Weitere Infos unter: www.google.de/privacy
---
OVERALL-WERTUNG nach 8 von 10 Etappen
OFFROADCRACKS©Dakar OVERALL-WERTUNG nach der 8. Etappe 2019 - TRUCKS

Bitte im pdf unten links weiter blättern…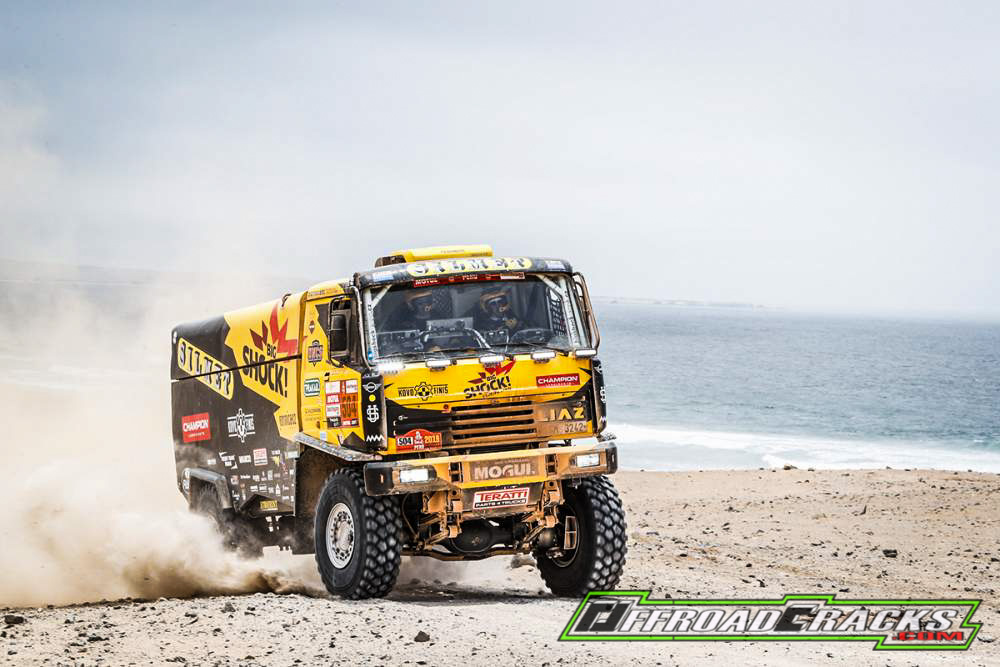 Direktlink zur Tageswertung nach insgesamt 8 von 10 Etappen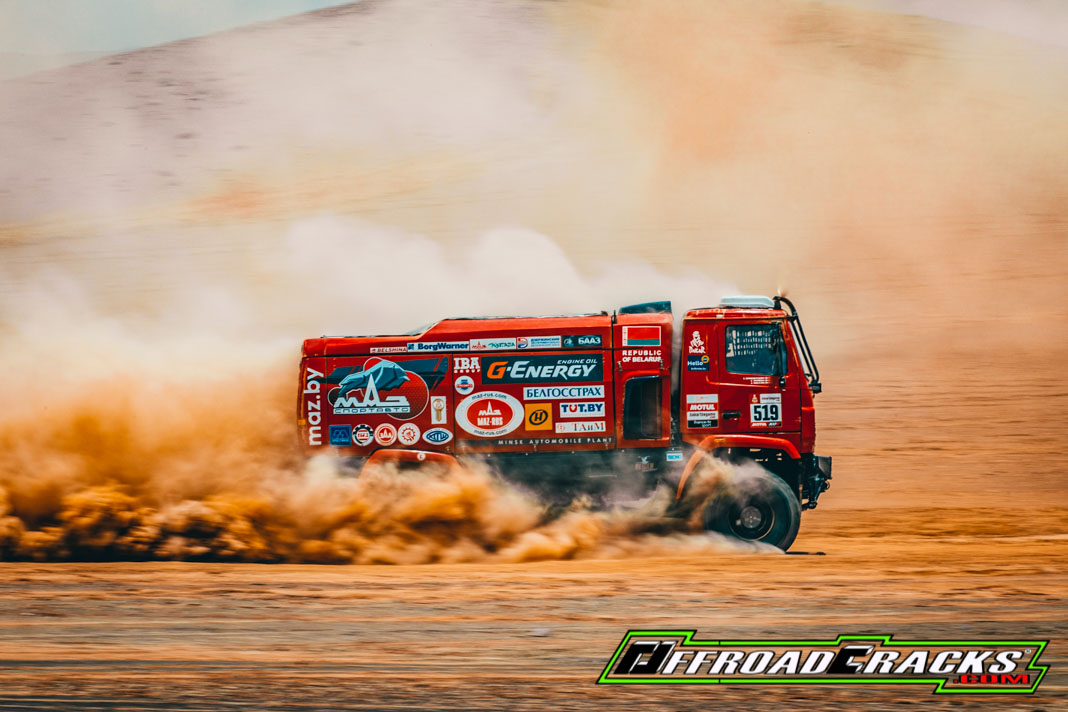 Bilder: A.S.O, Dakar, MAZ