Die Alpinestars 2021 Motocross Protektion Kollektion wurde mit größter Sorgfalt auf Materialtechnologie, maximalen Luftstrom und ultimativen Schutz und Performance entwickelt. Die neue 2021-Linie wurde zum Schutz der Fahrer entwickelt und erweitert das Sortiment um zwei wichtige Produkte: Den SM5-Helm und den Tech 10 Supervented-Stiefel, die beide eine führende Belüftungstechnologie besitzen. Der Tech 10 Supervented ist Vorreiter bei der Verbesserung der Leistung und des Fahrerkomforts, indem er die Wärme im Schuh durch einen erhöhten Luftstrom über die gesamte Unterseite des Fußes ableitet.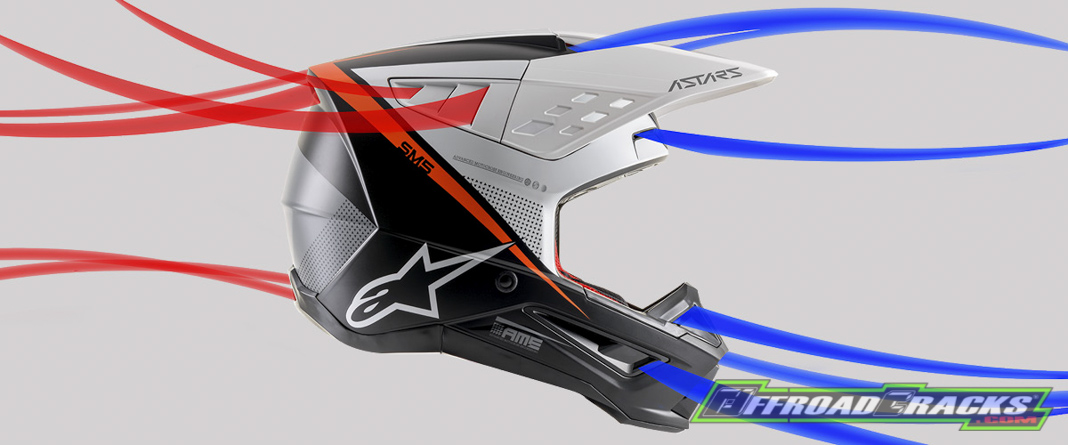 Der brandneue SM5-Helm ist das Ergebnis von mehr als fünf Jahren intensiven Studien, Entwickelns und Testens. Das Helmentwicklungsteam von Alpinestars hat alle möglichen Aspekte geprüft, um einen Helm zu entwickeln, der sicher und durchdacht ist und optimalen Schutz und Komfort bietet.
Das Ergebnis ist der SM5, ein leichter Helm mit einer HIPRO High Impact Polymer Parametric Shell, die eine spezielle Polymermischung enthält, die durch unterschiedliche Materialstärken verbessert wurde und die optimale Kombination aus Aufprallschutz und geringem Gewicht bietet. Der EPS-Liner mit 5 Dichten sorgt für die beste Dichte im notwendigen Bereich für eine verbesserte Stoßabsorption. Weitere wichtige Konstruktionsmerkmale sind: 1) Integrierter Schlüsselbeinschutz, der einen konstruierten erhöhten Bereich mit Polsterung bietet, um die auf das Schlüsselbein übertragenen Kräfte wirksam zu reduzieren. 2) Patentiertes Visierfreigabesystem, das sicherstellt, dass das Visier unabhängig von der auftretende Kraft freigesetzt 3) Schrägaufprallschutz, bei dem sowohl die Innen- als auch die Außenfläche so konstruiert wurden, dass die Auswirkungen eines Schrägaufpralls minimiert werden, 4) Ultra-belüftetes Design, bei dem das Visier Luft in die Öffnungen leitetund 5) Notentriegelungssystem: Dies ermöglicht das sichere und einfache Entfernen der Wangenpolster, während der Helm noch aufgesetzt ist.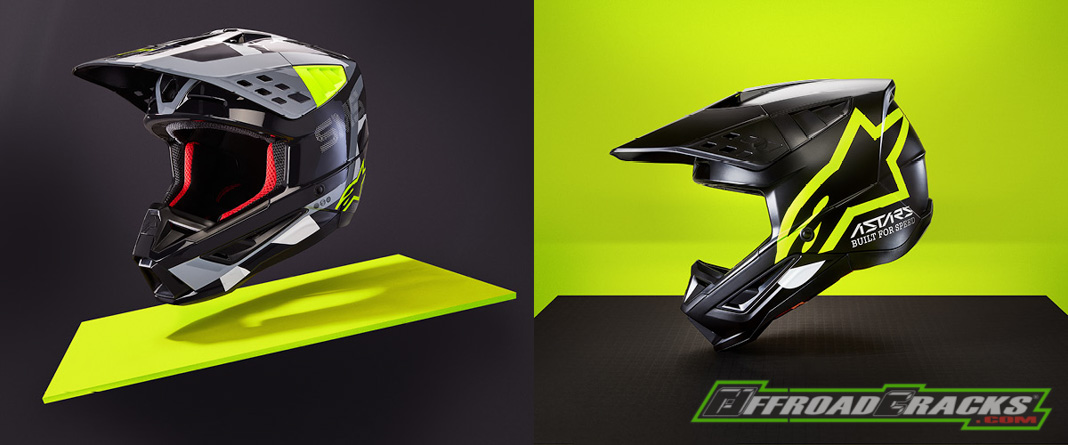 Neben dem neuen SM5-Helm bietet die MX-Reihe eine weitere Innovation, den neuen Tech 10 Supervented-Stiefel. Der Tech 10-Steifel von Alpinestars ist der Maßstab für Motocross-Stiefel und erweitert die Produktlinie um die neue Supervented-Version, die eine einzigartige patentierte Konstruktion bietet, die kühle Luft über die gesamte Fußsohle in den Schuh strömen lässt. Labortests haben gezeigt, dass der Tech 10 Supervented-Stiefel die Wärme 34% schneller abführt als ein nicht belüfteter Stiefel. Diese Technologie verwendet offene 3D-Kanäle von vorne nach hinten in Kombination mit einer belüfteten Knöchelorthese, um einen maximalen Luftstrom zu fördern.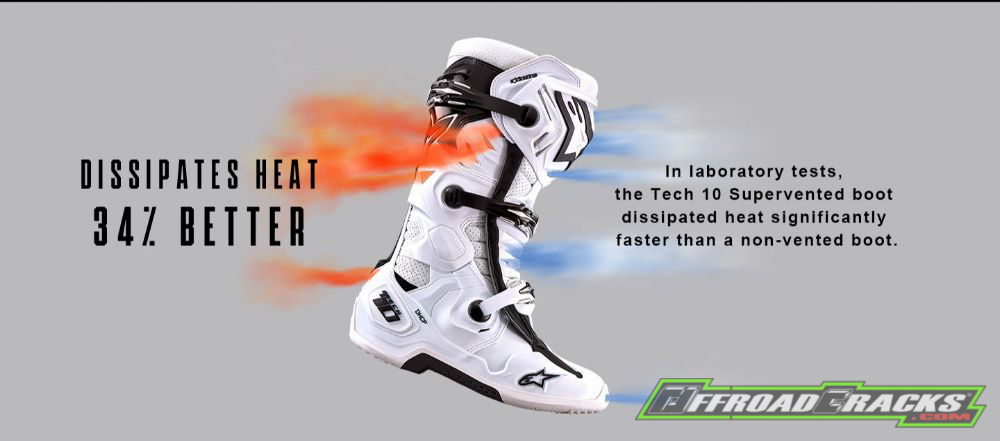 Der SM5-Helm und die Tech 10 Supervented-Stiefel werden durch die neue Modellreihe leichter und atmungsaktiver Protektoren und Jugendprodukte unterstützt, so dass Fahrer jeden Alters den besten Schutz genießen können während sie Offroad unterwegs sind. Die Knie- und Ellbogenschützer SX-1 v2, die Ellbogen- und Knieschützer Bionic Flex, die Jugendknieschoner Bionic Action sowie der Brustschutz Bionic Action wurden ergonomisch und komfortabel gestaltet und bieten optimalen Komfort, Bewegungsfreiheit und Belüftung und vor allem den Schutz, den alle Fahrer brauchen.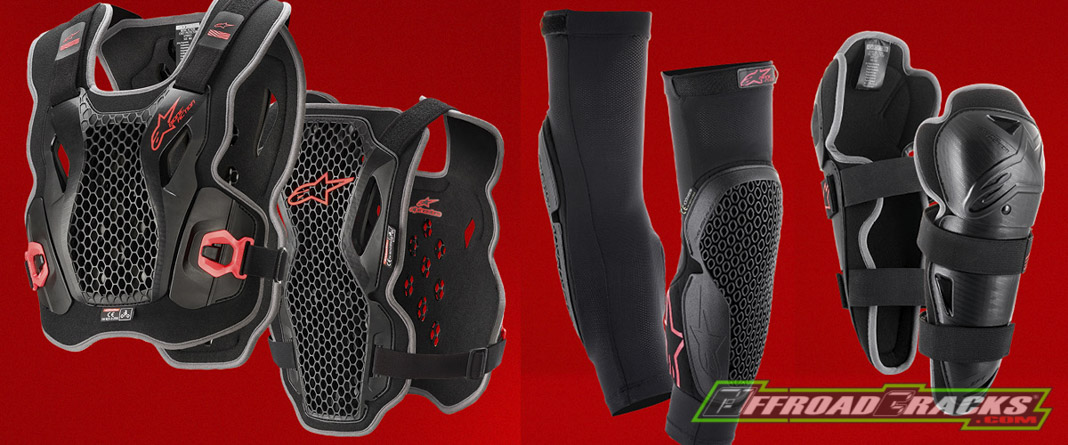 ---

The Alpinestars 2021 Motocross Protection Collection has been designed with the utmost attention to materials technology, maximum airflow and ultimate protection and performance. Engineered to protect riders, the new 2021 line expands the range with the addition of two important products: the SM5 helmet and the Tech 10 Supervented boot, bringing leading ventilation technology to both the helmet and the boot. The Tech 10 Supervented is pioneering the way for improving performance and rider comfort by dissipating heat significantly in the boot through increased airflow across the entire bottom of the foot.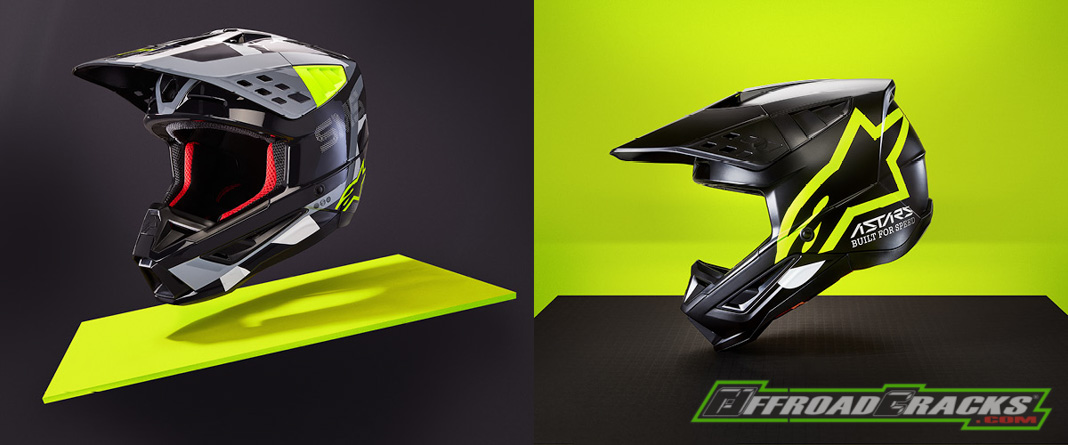 The all-new SM5 helmet is the result of more than five years of intensive study, development and testing. The Alpinestars' helmet development team scrutinized every possible aspect to engineer a helmet that is safe and thoughtfully designed to deliver optimal protection and comfort.
The result is the SM5, a lightweight helmet that features a HIPRO High Impact Polymer Parametric Shell incorporating a special polymer blend enhanced by varying degrees of thickness and engineered to deliver the optimal combination of impact protection and light weight. The 5 Density EPS liner ensures the correct density in the correct area for enhanced impact absorption. Other key design features include: 1) Integrated Collarbone Protection providing an engineered raised area with padding to effectively reduce the forces transmitted to the collarbone, 2) Patented Visor Release system ensuring the visor is released with the correct pre-determined amount of force, irrespective of the angle of impact, 3) Oblique Impact Protection where both inner and outer surfaces have been engineered to minimize effects of oblique impact, 4) Ultra-Ventilated Design with the visor directing air into ports for enhanced airflow, and 5) Emergency Release System permitting the safe and easy removal of the cheek pads while the helmet is still on.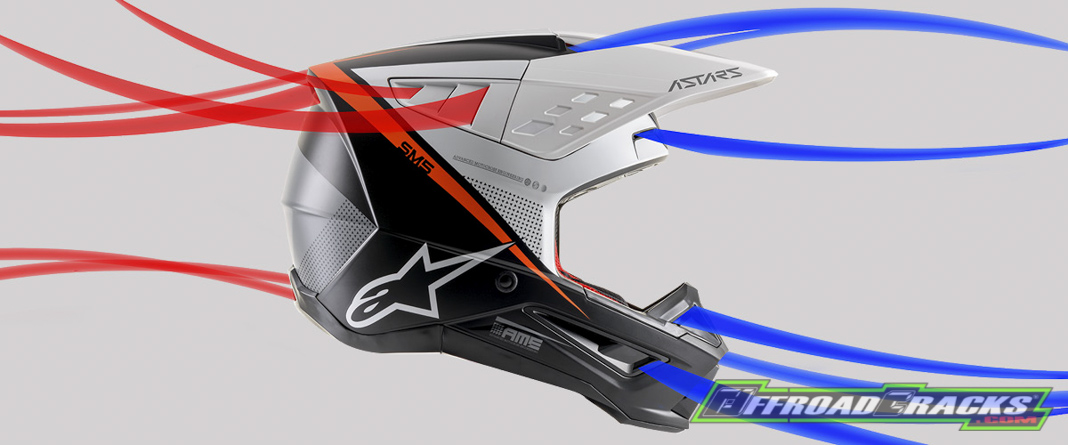 In addition to the new SM5 helmet, the MX range offers another innovation, the new Tech 10 Supervented boot. The benchmark in Motocross footwear, Alpinestars' Tech 10 boot is extending the line with the new Supervented version offering a unique patented construction that streams cool air into the boot throughout the bottom of the foot; further advancing the innovations that make it the most technical motocross boot in history. Laboratory tests have shown that the Tech 10 Supervented boot dissipates heat 34% faster than a non-vented boot. This technology uses 3D open channels from front to back, in combination with a ventilated ankle brace to promote maximum airflow.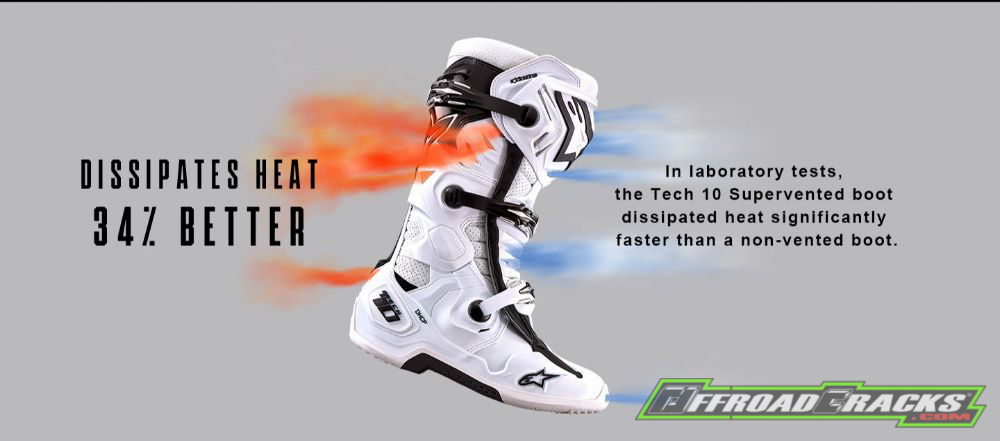 The SM5 helmet and Tech 10 Supervented boots are bolstered by the new range of lightweight and breathable protectors and youth products, allowing riders of all ages to enjoy the best protection while they're on the dirt. The SX-1 v2 Knee and Elbow Protectors, Bionic Flex Elbow and Knee Protectors, Bionic Action and Bionic Action Youth Knee Protectors and the Bionic Action Chest Protector have been designed to be ergonomic and comfortable, while delivering optimum comfort, freedom of movement and ventilation, and most importantly the protection that all riders need.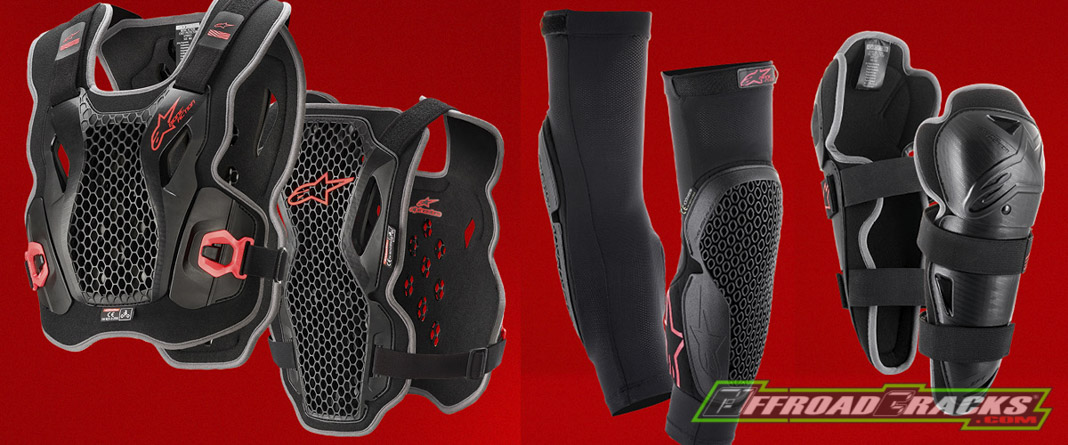 Quelle / Source: Alpinestars