Auf die Akteure des Africa Eco Race wartete die lang ersehnte 7.Etappe in Mauretanien mit einer Speziale von 176km und einer 383km langen Verbindungsetappe nach ihrem Ruhetag. Doch leider kam es nicht zu dem Start in die 7. Etappe, da ein Sandsturm den Einsatz der Helikopter verhinderte. Ohne das Notfall-Backup durch die Hubschrauber, gerade für die 50 teilnehmenden Motorradfahrer, entschloss sich die Rallyeführung unter Schlesser/Metge dazu die 7. Etappe auf Eis zu legen. Sicherheit geht vor und das begrüßten auch alle Teilnehmer ausnahmslos.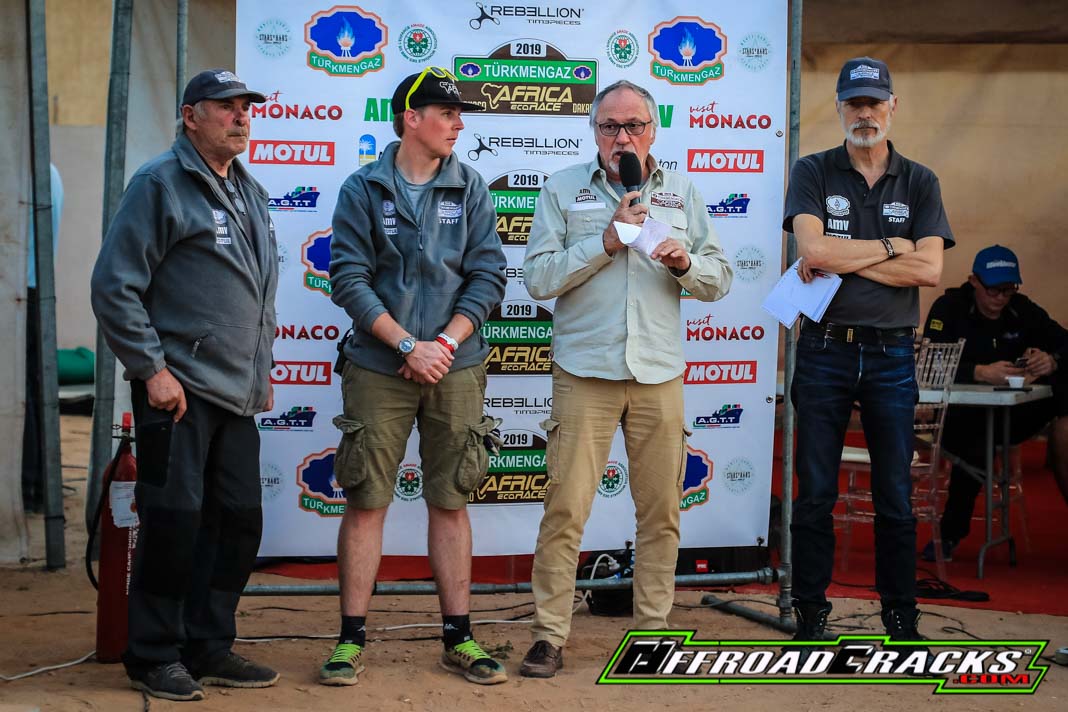 Somit schlossen sich alle Teilnehmer dem Biwak-Tross an, um das Etappenziel nun etwas relaxter anfahren zu können.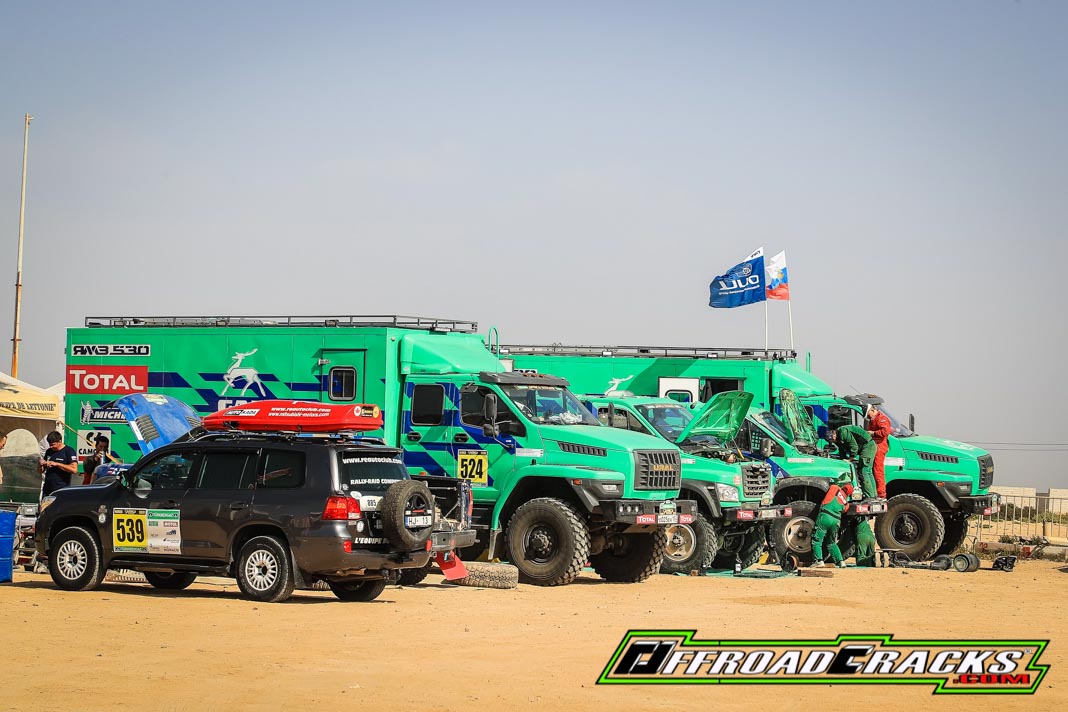 Die 8. Etappe soll planmäßig stattfinden und wird mit einem 481km langen Loop nach Chami den Teilnehmern alles abverlangen. Denn ab sofort heißt es zu 100% Sand und Dünen.
VIDEO zum Ruhetag (6. Etappe)
HINWEIS: Das Video ist noch deaktiviert, damit keine unerwünschte Datenübertragung zu Youtube stattfindet. Zur Aktivierung bitte auf das Vorschaubild/Video-Link klicken. Damit werden Daten übermittelt, zu deren Art, Umfang und Verwendungszweck wir keineAuskünfte geben können. NOTE: The video is still deactivated so that no unwanted data transfer to YouTube takes place. To activate, please click on the preview image / video link. This transmits data about the type, extent and purpose of which we cannot provide any information.
---
HINWEIS: Mit Anklicken des Videos stellen sie automatisch eine Verbindung zu Youtube/Google her, was einen ungewünschten personenbezogenen Datenaustausch mit sich bringen kann. Weitere Infos unter: www.google.de/privacy
---
Bilder: Africa Eco Race