Toyota GR DKR Hilux T1+
---
HINWEIS: Das Video ist noch deaktiviert, damit keine unerwünschte Datenübertragung zu Youtube stattfindet. Zur Aktivierung bitte auf das Vorschaubild/Video-Link klicken. Damit werden Daten übermittelt, zu deren Art, Umfang und Verwendungszweck wir keineAuskünfte geben können.
---
NOTE: The video is still deactivated so that no unwanted data transfer to YouTube takes place. To activate, please click on the preview image / video link. This transmits data about the type, extent and purpose of which we cannot provide any information.
---

Mit einem Quartett startet Toyota Gazoo Racing bei der Rallye Dakar (2. bis 14. Januar 2022): Angeführt von Nasser Al-Attiyah und Beifahrer Mathieu Baumel, schickt das Werksteam gleich vier neue Toyota GR DKR Hilux T1+ in die härteste Rallye der Welt. Neben dem Spitzenduo gehen Giniel de Villiers und Navigator Dennis Murphy, Henk Lategan und Brett Cummings sowie Shameer Variawa und Danie Stassen in Saudi-Arabien an den Start.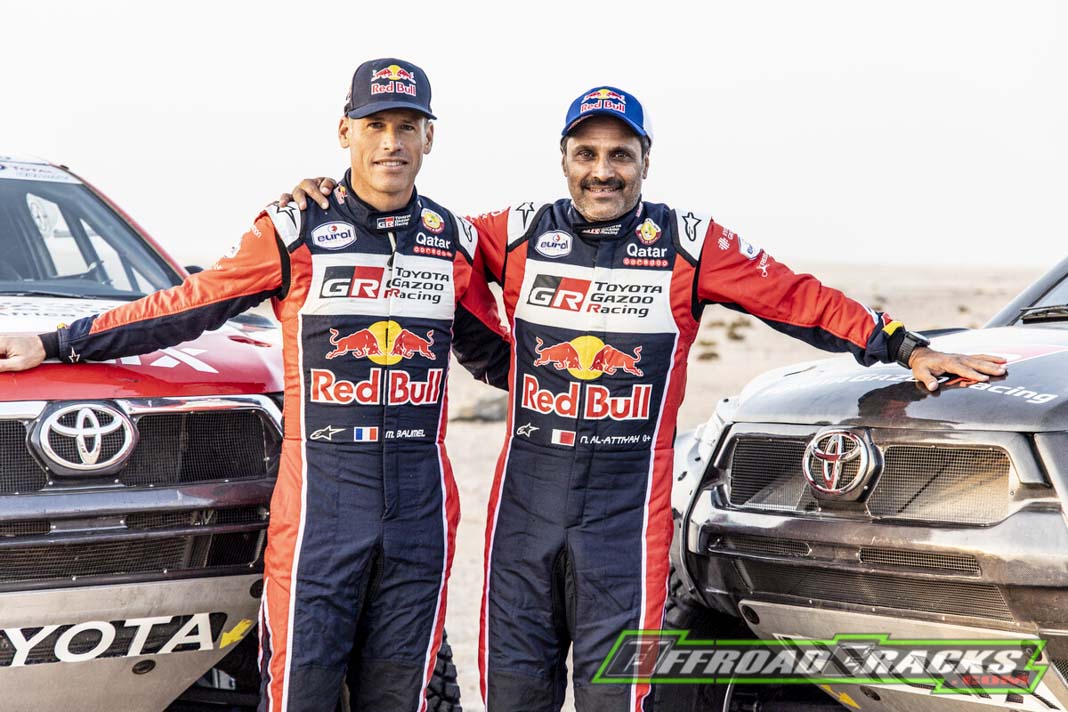 "Wir freuen uns sehr, ein Team bekanntgeben zu können, das dem letztjährigen sehr ähnlich ist", erklärt Teamchef Glyn Hall. "Mit Nasser und Giniel an der Spitze und Henk, der stetig an Selbstvertrauen gewinnt, nehmen wir die Rallye Dakar 2022 in Angriff. Unser neuer Toyota GR DKR Hilux T1+ macht gute Fortschritte. Wir sind zuversichtlich, dass wir mit dem neuen Auto im Januar auf einem hohen Wettbewerbsniveau antreten."
Die genaue Route der Dakar 2022 wird zu einem späteren Zeitpunkt bekanntgeben. Es wird jedoch erwartet, dass die Etappen den Vorjahren 2020 und 2021 ähneln.
Die Fahrer
Aufbauend auf den Erfahrungen der Dakar 2021, vertraut Toyota Gazoo Racing auf eine gesunde Mischung aus erfahrenen Spezialisten und aufstrebenden Talenten. Nach ihrem zweiten Platz zu Jahresbeginn im Königreich konnten Al-Attiyah und Baumel, die dreimal in Folge den FIA-Weltcup für Cross Country Rallyes für sich entschieden haben, die Rallye Andalusien und die Baja Spain Aragon gewinnen. 2022 soll der vierte Dakar-Sieg folgen.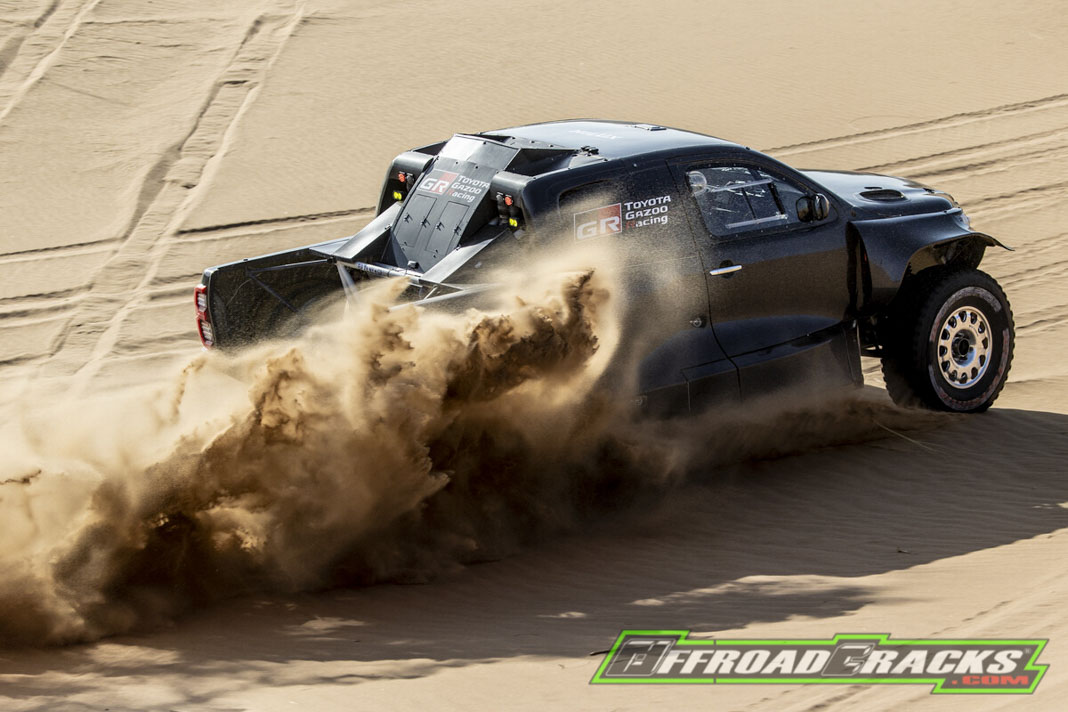 Auch de Villiers und Murphy hegen große Ziele: Mit ihrer erfolgreichen Teilnahme an der South African Cross-Country Series (SACCS) und der WM-Führung nach drei von sieben Läufen haben sie die Grundlage für die weitere Entwicklung des Toyota Dakar Hilux gelegt.
Lategan und Cummings wollen nach ihrem vorzeitigen Ausstieg bei der Dakar 2021 erneut ihr Tempo unter Beweis stellen und sich mit den erfahreneren Crews messen. Lategans Debüt und konkurrenzfähige Zeiten auf den ersten Etappen sorgten für großes Aufsehen.
Komplettiert wird die Crew von den ebenfalls aus Südafrika stammenden Variawa und Stassen: Ersterer feierte nach mehreren südafrikanischen Meisterschaften seine Dakar-Premiere 2021, letzterer startet 2022 erstmals bei der härtesteten Rallye der Welt.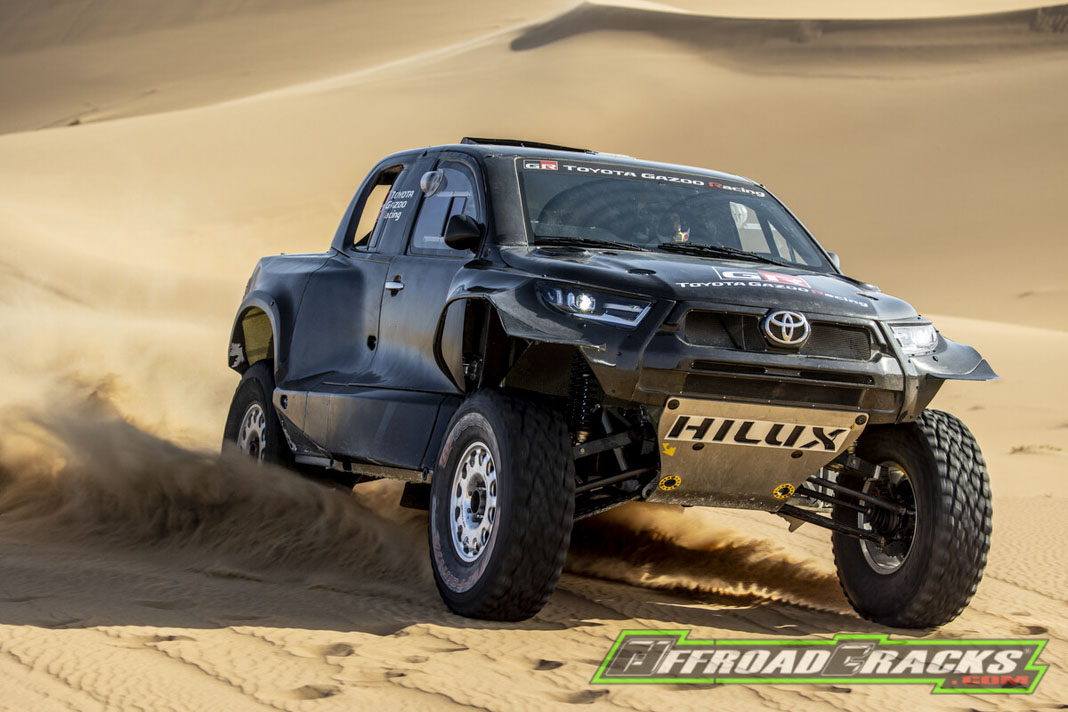 Das Fahrzeug
Alle vier Fahrer nehmen in einer neu entwickelten Version des Toyota Dakar Hilux Platz: Der neue Toyota GR DKR Hilux T1+ berücksichtigt das aktuelle Reglement und kombiniert erprobte Komponenten des Sieger-Fahrzeugs von 2019 mit zahlreichen Verbesserungen wie einem optimierten Fahrwerk und nun 37 statt 32 Zoll großen Reifen, die auch ein von 245 auf 320 Millimeter vergrößertes Profil aufweisen. Auch der Federweg wurde vergrößert.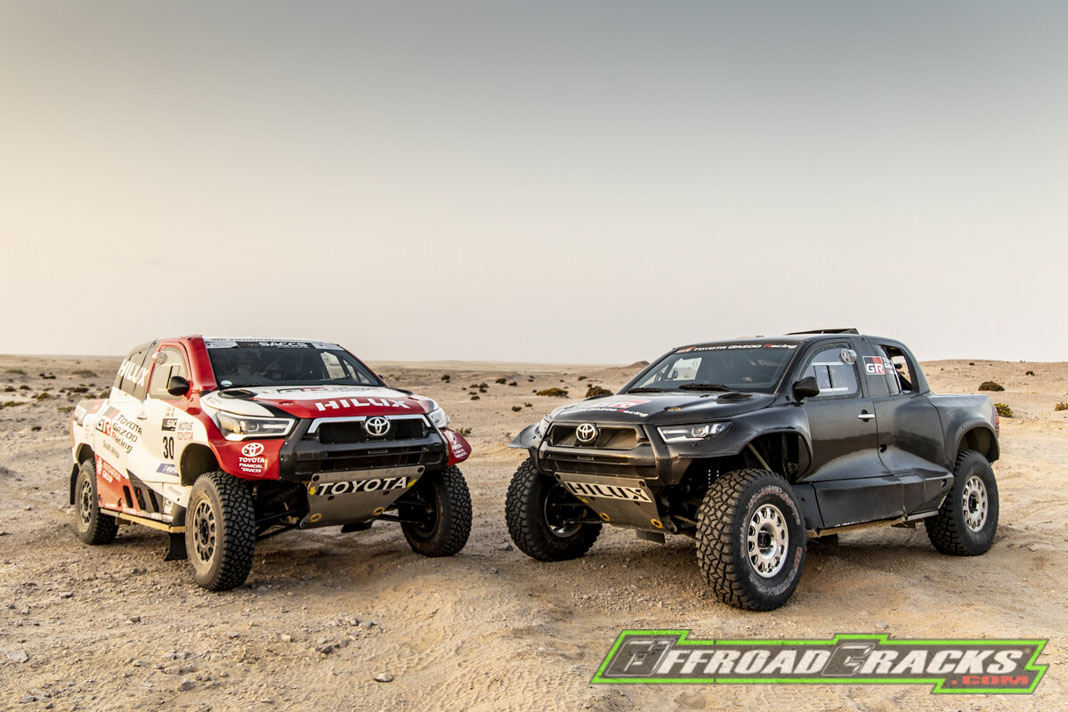 Unter der Motorhaube arbeitet jetzt ein 3,5-Liter-Twin-Turbo-Benziner, der aus der GR-S-Version des neuen Toyota Land Cruiser 300 stammt. In der Standardausführung entwickelt der V6 bereits 305 kW/414 PS und 650 Nm Drehmoment ab 2.000 U/min, die Rennversion übertrifft diese Leistungswerte nochmals.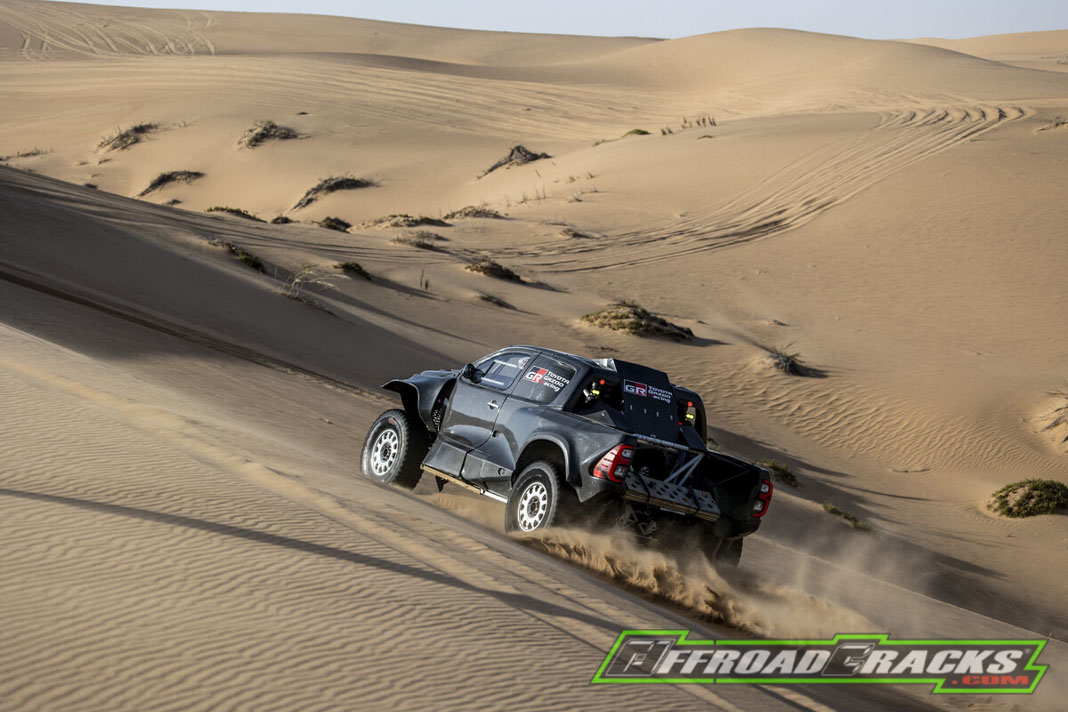 Die Philosophie
Toyota Gazoo Racing nutzt unterschiedliche Motorsportveranstaltungen wie die Rallye-Weltmeisterschaft (WRC), die Langstrecken-Weltmeisterschaft (WEC) und das 24-Stunden-Rennen am Nürburgring, um immer bessere Serienfahrzeuge für den Alltag zu bauen. Im Renneinsatz sind Fahrer und Fahrzeug extremen Belastungen ausgesetzt, die selbst kleinste Schwachstellen aufdecken – und auf einer typischen Teststrecke oder einer öffentlichen Straße unmöglich zu reproduzieren wären. Die gewonnenen Erfahrungen werden von der Rennstrecke auf die Straße transferiert.
Nachdem Toyota Gazoo Racing in der WEC und der WRC wichtige Siege errungen hat, werden alle Augen auf den neuen Toyota Hilux gerichtet sein. Mit dem ebenso schnellen wie zuverlässigen Rallyewagen ist auf der härtesten und wohl berühmtesten Langstreckenrallye der Welt zu rechnen.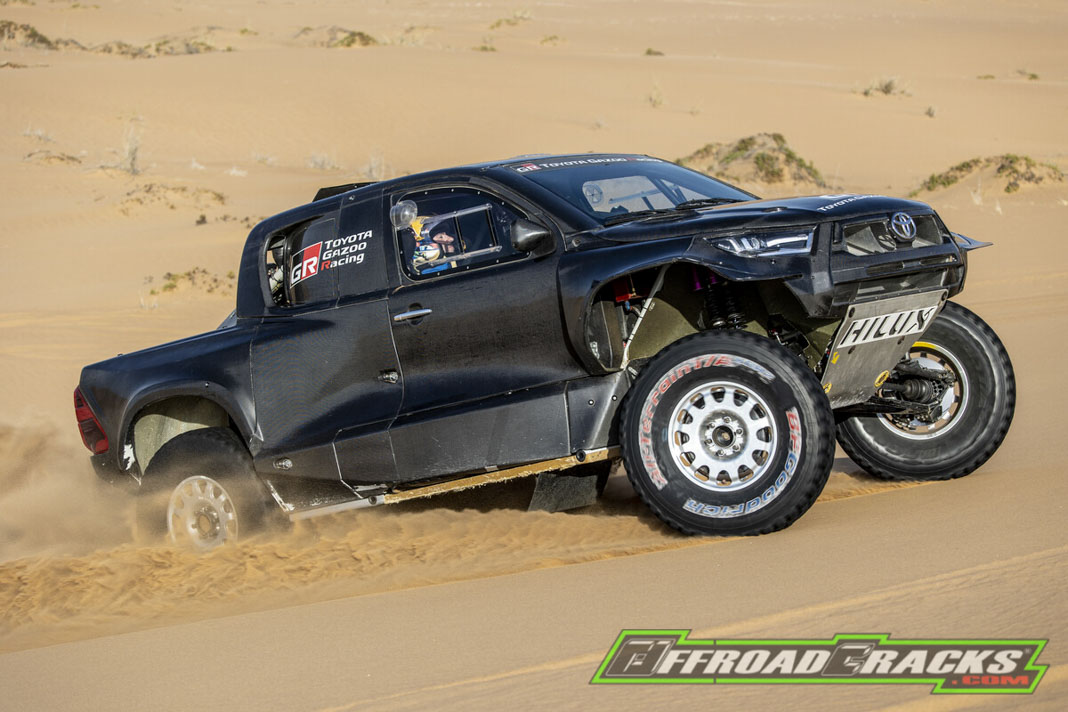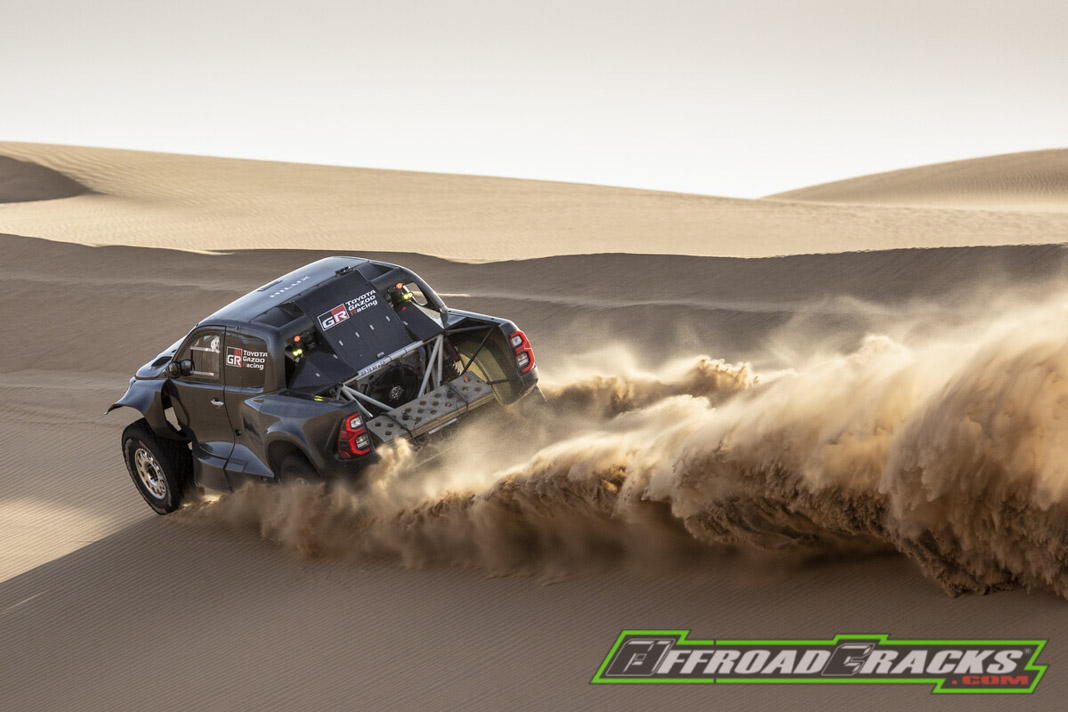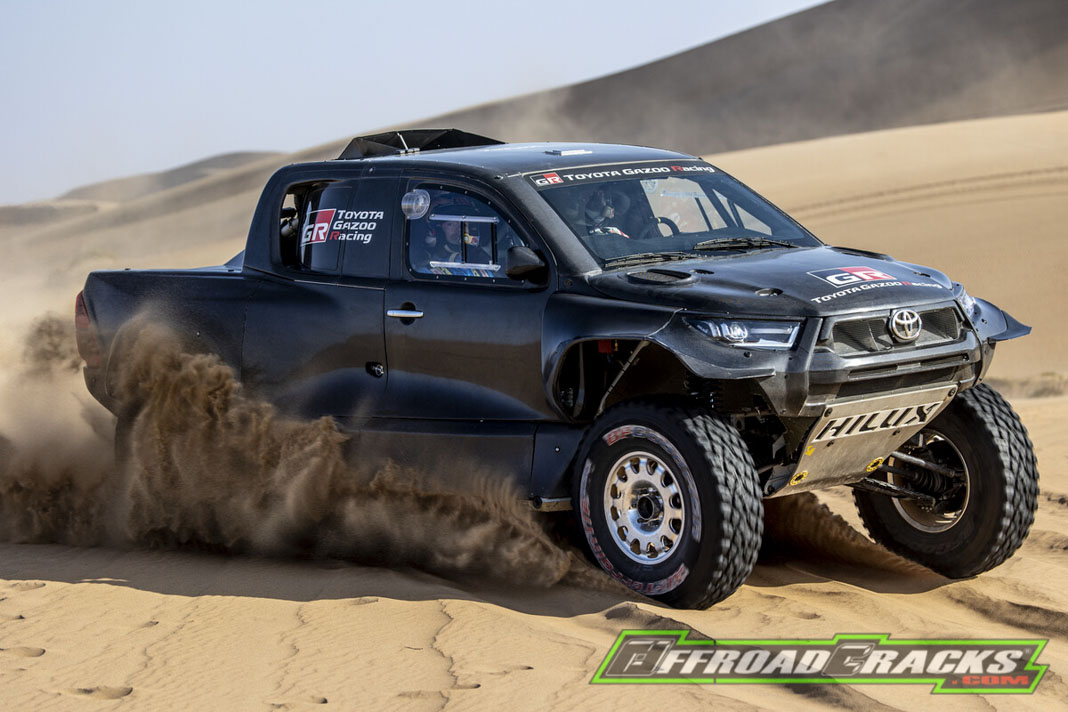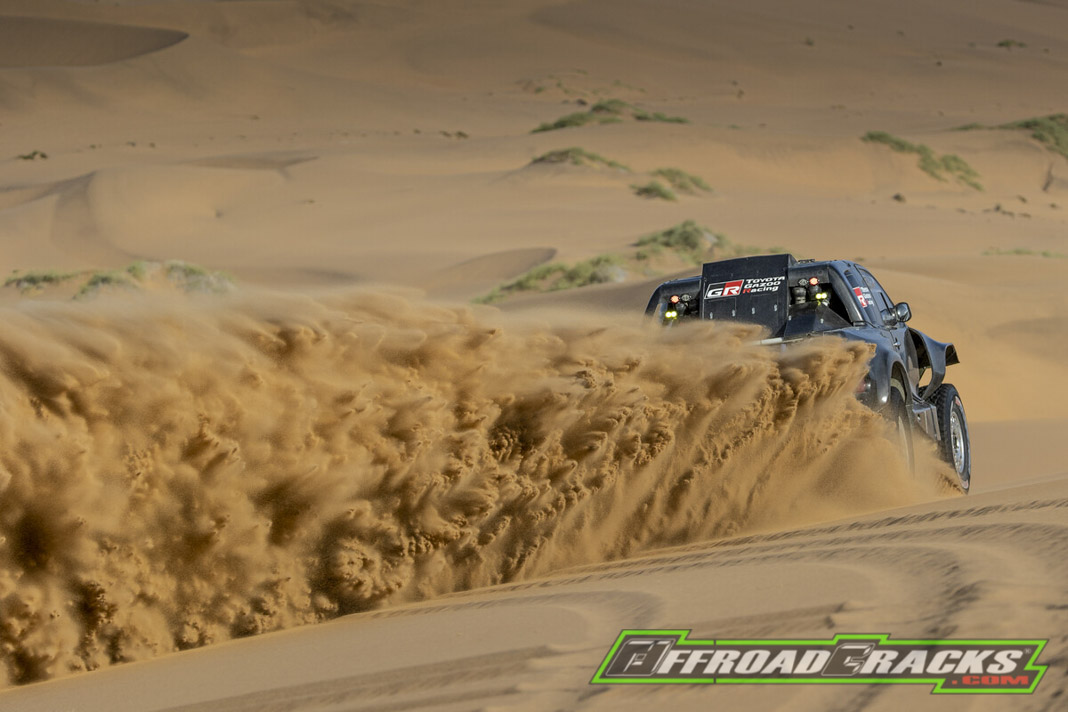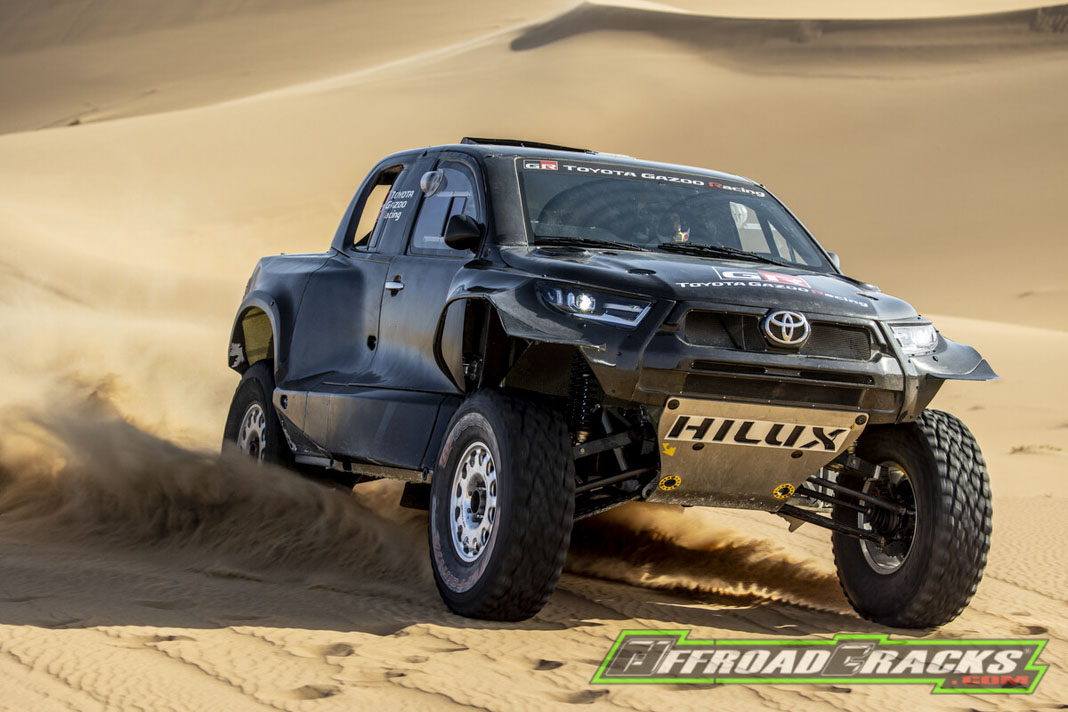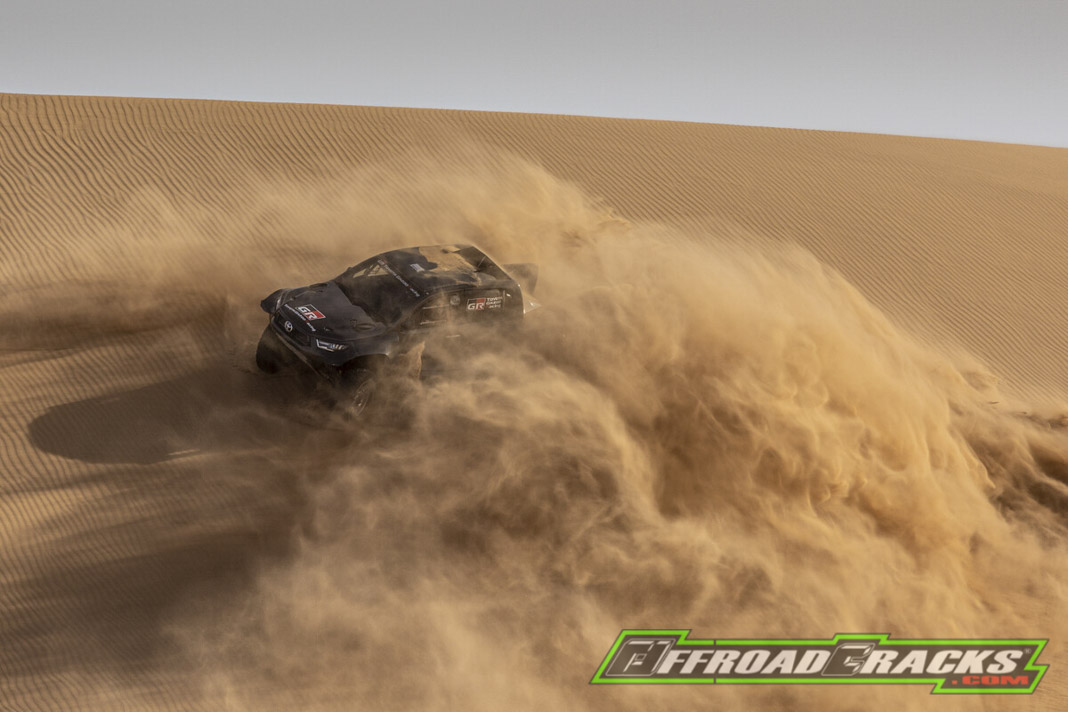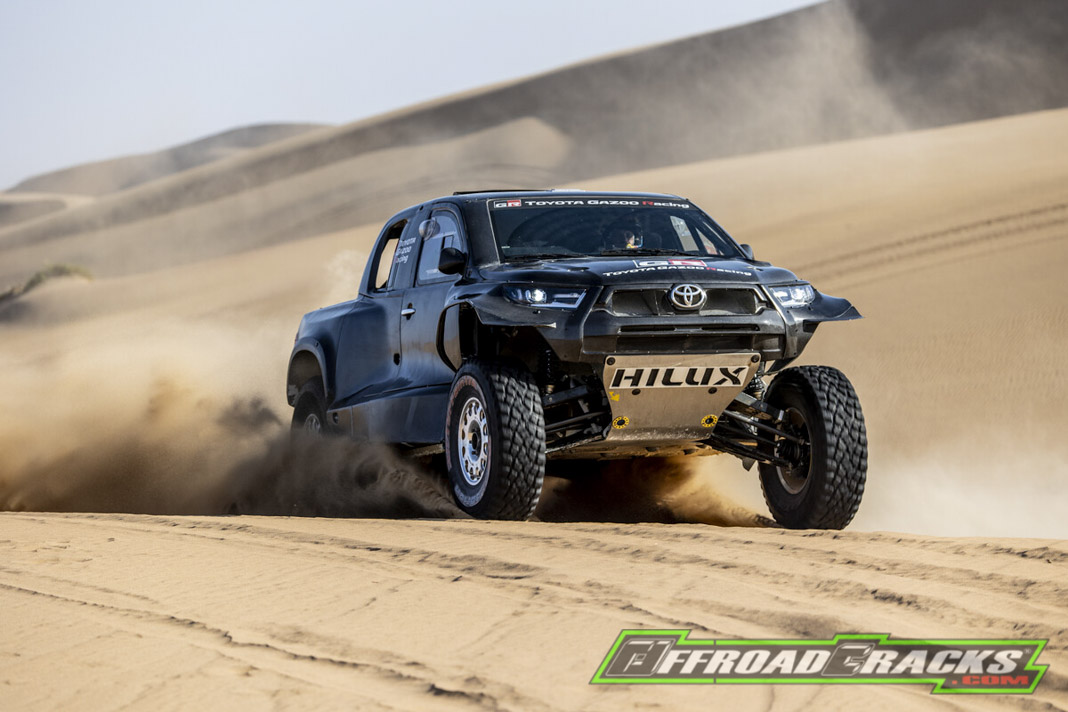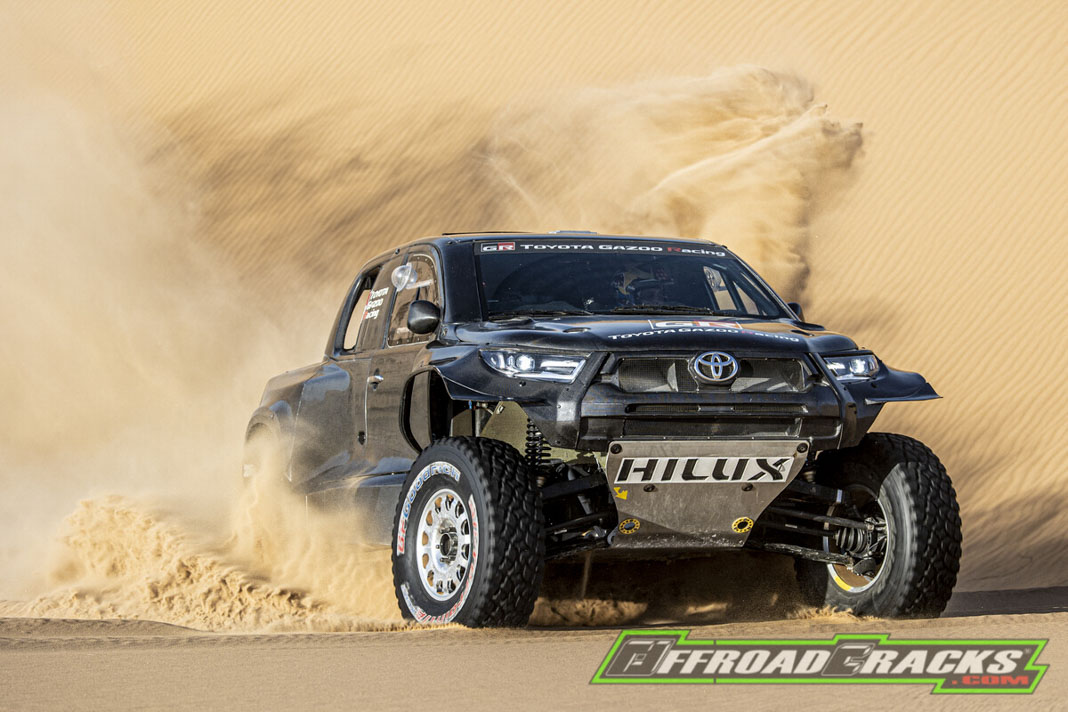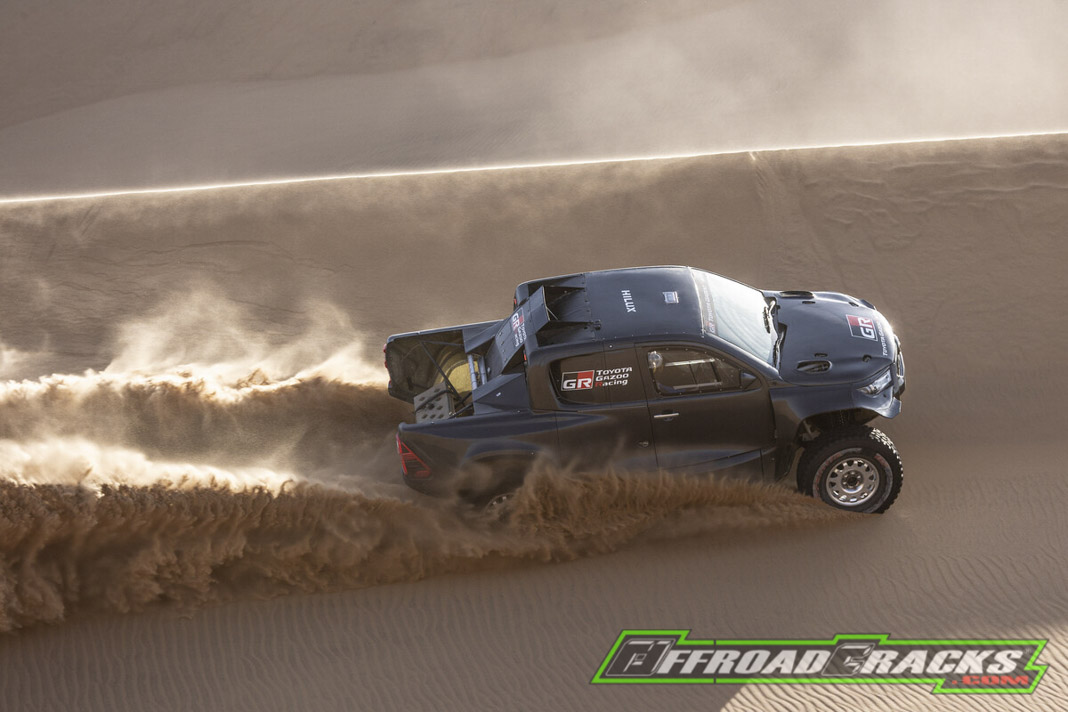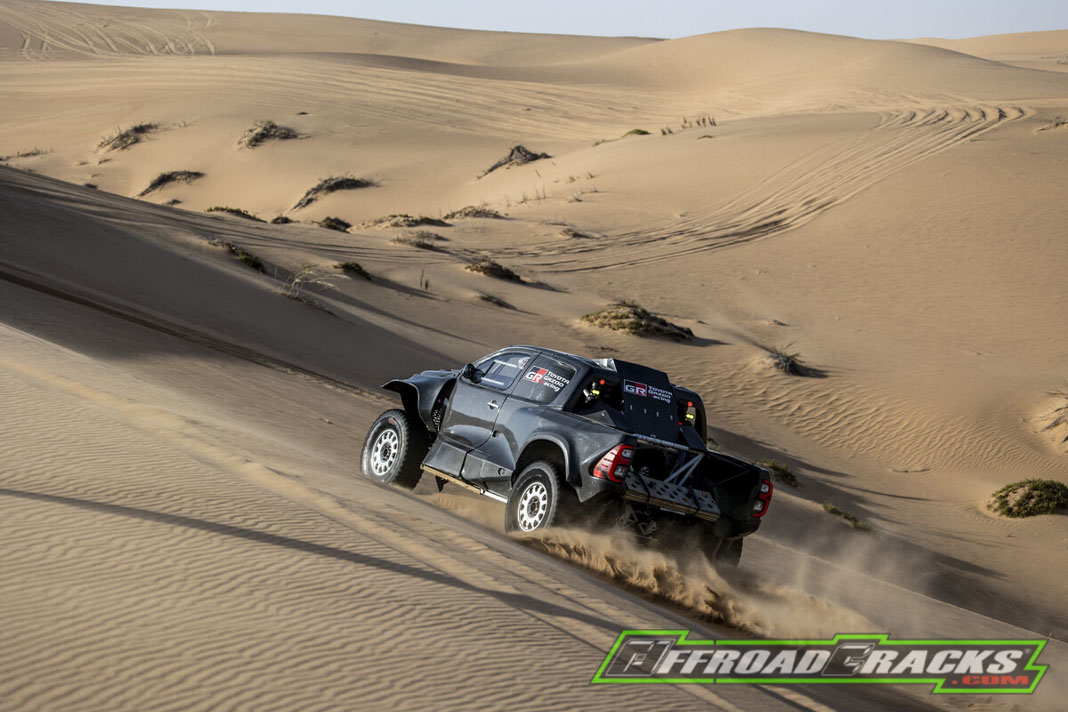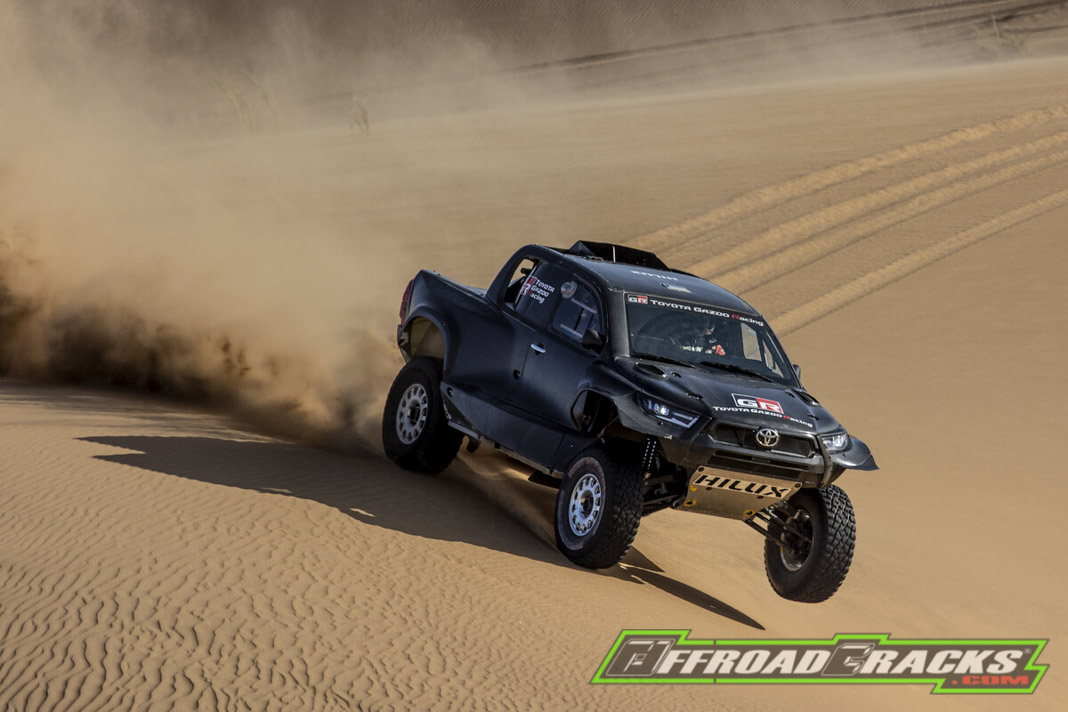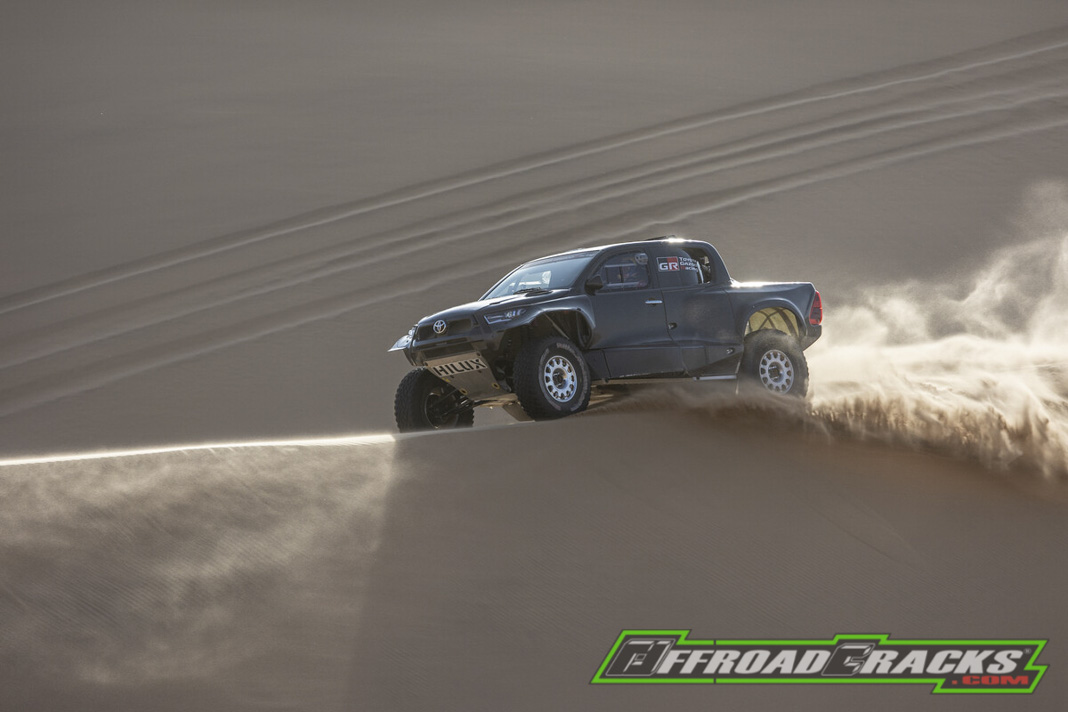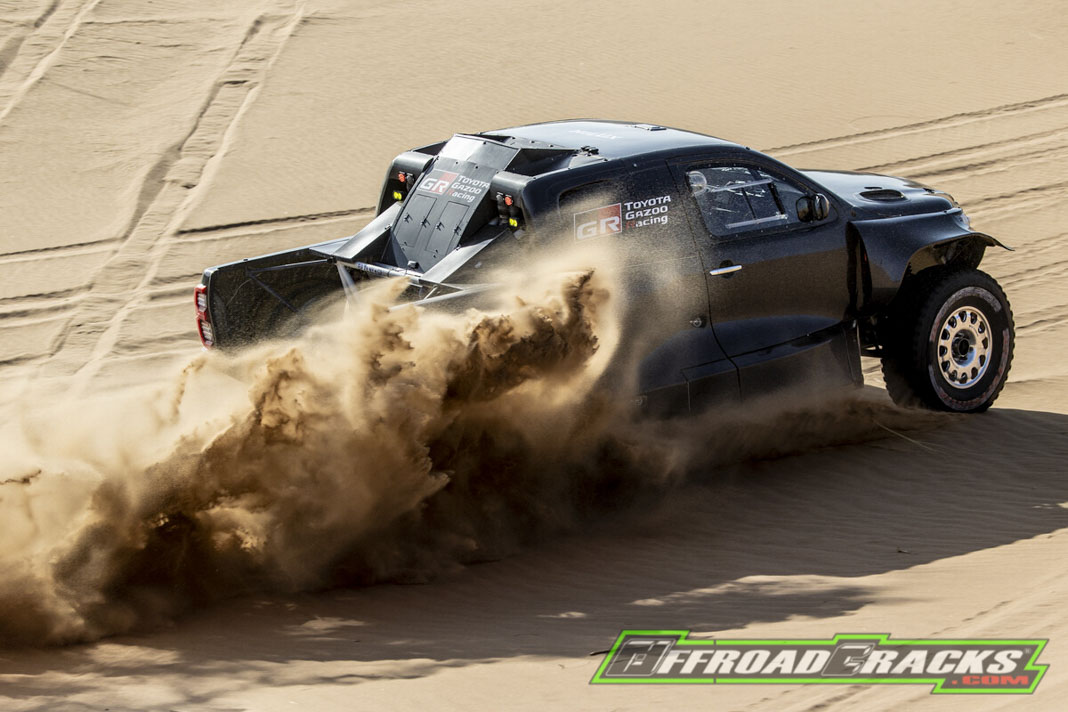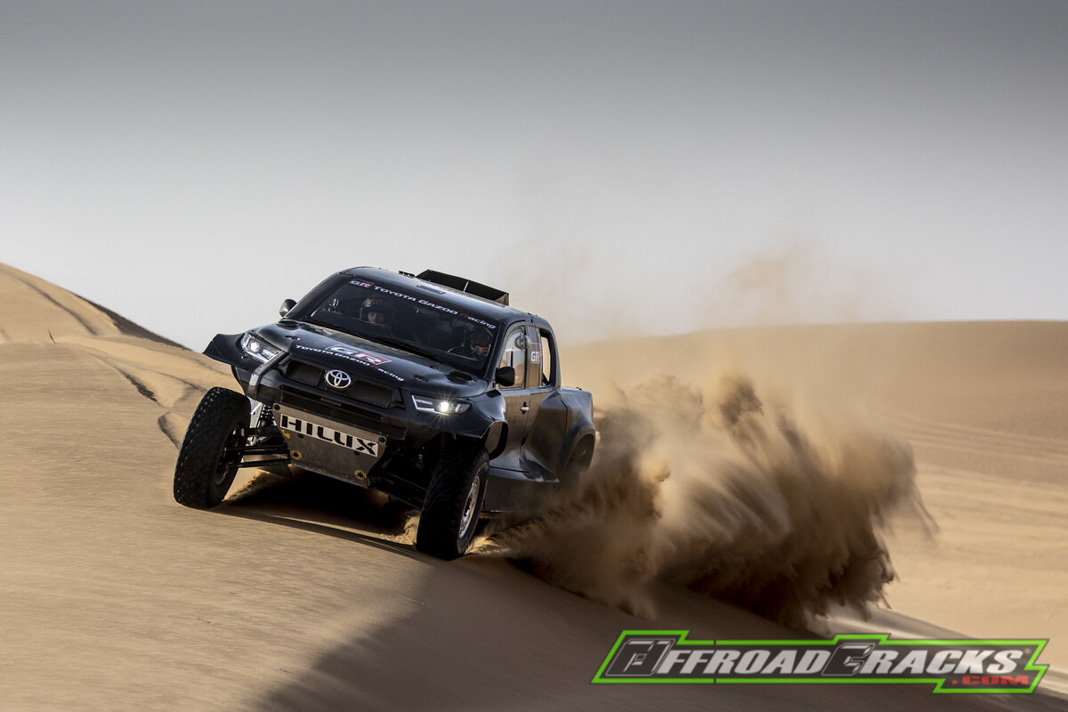 ---

TOYOTA GAZOO Racing will be entering a four-crew team in the upcoming Dakar Rally, which is set to take place in Saudi Arabia from January 2nd, 2022. As in 2021, the works team will be spear-headed by Nasser Al-Attiyah and navigator Mathieu Baumel. Giniel de Villiers will be partnered with navigator Dennis Murphy; Henk Lategan and Brett Cummings will return for their second Dakar; and Shameer Variawa will now be partnered with navigator Danie Stassen. The team will also be fielding an all-new Toyota GR DKR Hilux T1+, which conforms to the updated regulations for the T1 category. The prototype car, in temporary raw carbon fibre finish, is currently undergoing testing in preparation for an official reveal later in 2021.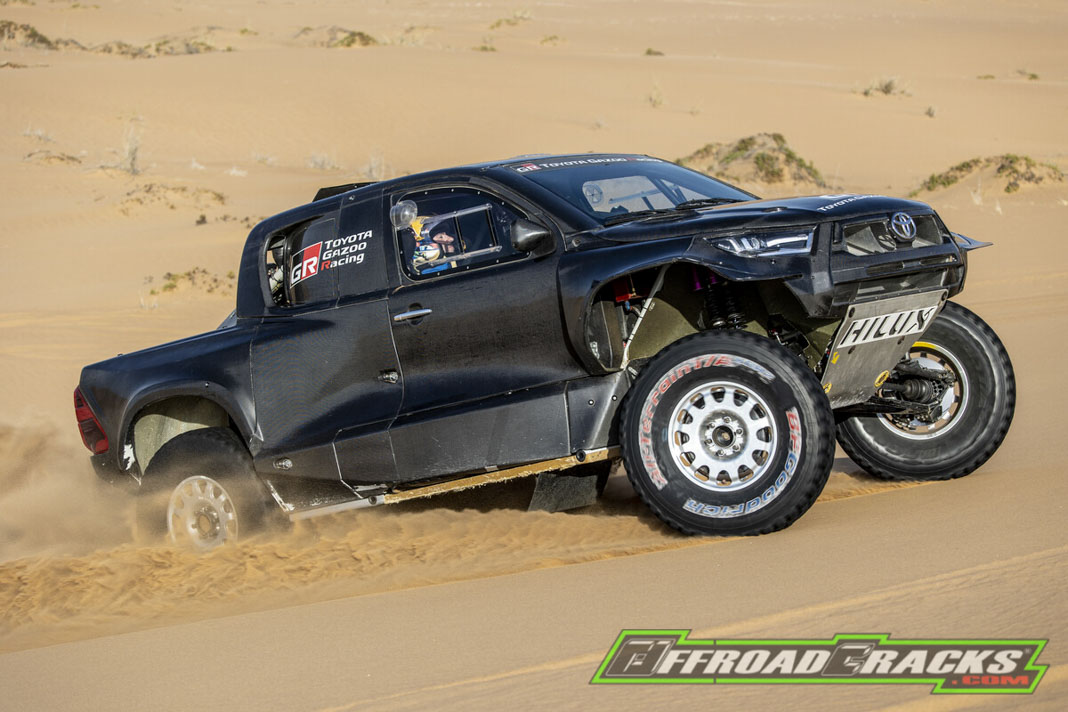 Building on the experience from Dakar 2021, the team will continue to field a mix of experienced specialists, such as Nasser and Giniel, while cementing Henk as an up-and-coming force in the sport. Shameer will be aiming to improve on his 21st position at the previous race.
Since finishing second at the 2021 edition of the race, 2019 winners Nasser (Qatar) and Mathieu (France) have powered to victory in the Andalucia Rally; as well as the Baja Spain Aragon. The pair, who won the FIA World Cup for Cross-Country Rallies three consecutive times, will be aiming to add a fourth Dakar victory to their resume in 2022. Giniel and Dennis, both from South Africa, have competed successfully in the South African Cross-Country Series (SACCS), which also serves as a testbed for the continued development of the Toyota Dakar Hilux. They were in the lead of the title chase after three of the seven rounds that make up the series.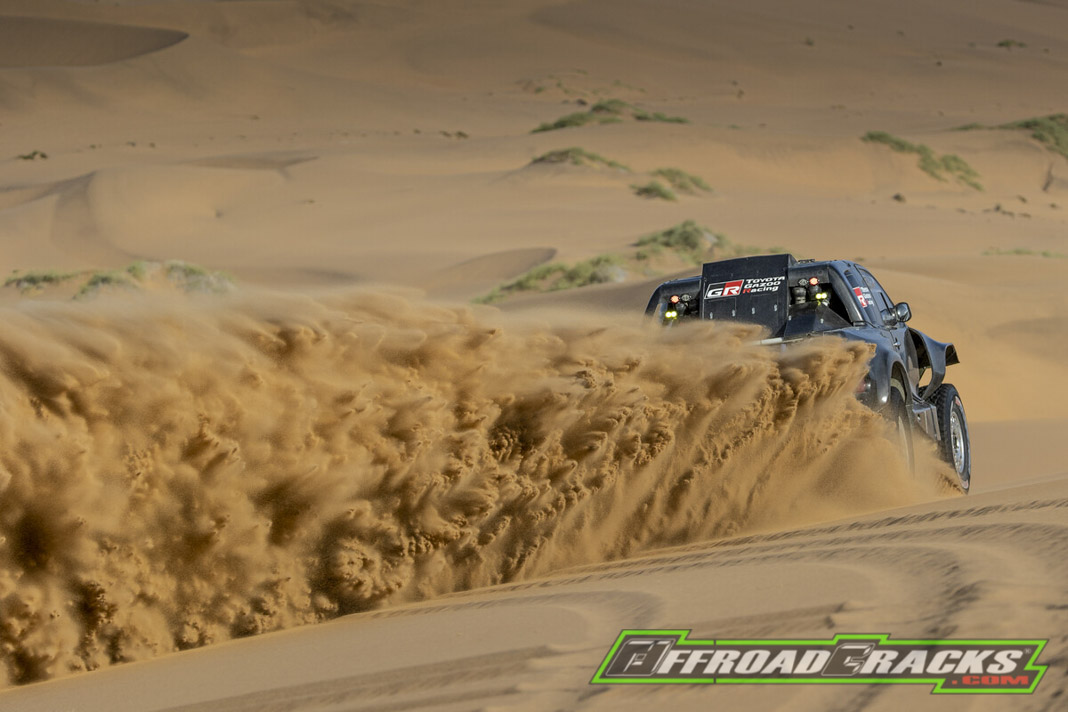 With a crash on Stage 5 of Dakar 2021 forcing South Africans Henk and Brett to retire after posting highly competitive times on Stages 3 and 4, they will be keen to show their pace, and mix it up with the more experienced crews ahead of them. Henk's Dakar debut drew global attention, and the young driver from Johannesburg, who has won the SACCS crown multiple times, will be looking to build significantly on that experience.
Finally, Shameer and Danie, also from South Africa, will complete the four-car team. Shameer, who has won multiple championships in South Africa, finished his first Dakar in 2021, but will now have Danie doing navigational duties. This will be Danie's first Dakar, but he campaigns in the SACCS together with Shameer, so the two should find it easy to gel in the car.
Following TOYOTA GAZOO Racing's philosophy of "making ever-better cars", the team has continued to refine the Hilux and the latest iteration will spearhead the team's Dakar Rally campaign. For 2022, the team is developing a new version of the Toyota Dakar Hilux, based on the latest rules. The new Toyota GR DKR Hilux T1+ will share components with the race-proven Hilux that was first introduced in 2018, and won the race in 2019, but will feature a host of improvements including bigger running gear – tyres of 37 inches, up from 32 inches; together with a tread increase from 245mm to 320mm. The new car also has more suspension travel with the previous limit of 280mm now increased to 350mm.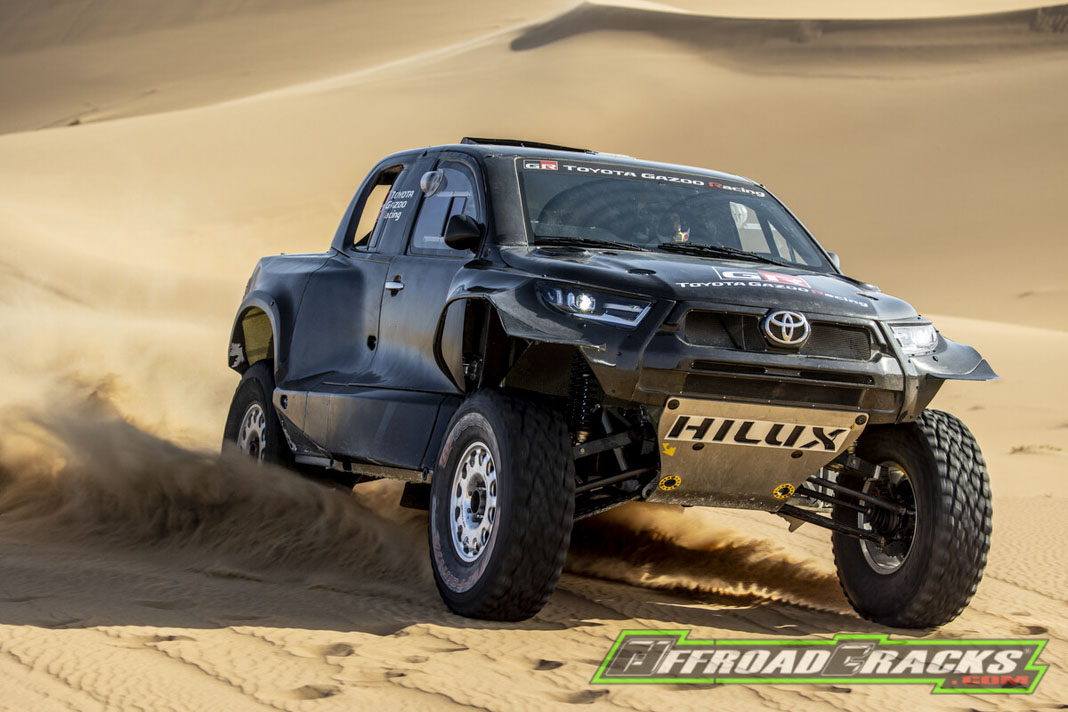 Under the hood, the car is now equipped with a 3.5 litre twin-turbo powered petrol V6 engine, sourced from the all-new Toyota Land Cruiser 300, as used in the striking new GR-S version of the iconic vehicle. In standard form, the engine produces 305 kW of power at 5,200 rpm and 650 Nm of torque from 2,000 rpm. However, in race trim those numbers are significantly higher.
With TOYOTA GAZOO Racing's WEC and WRC teams chalking up milestone victories in their disciplines, all eyes will be on the latest Toyota Hilux when it breaks cover towards the end of 2021. With the WEC team competing on tarmac, and the WRC team taking care of the rally action, the rally-raid team is a force to be reckoned with in the world's most iconic cross-country motor race, the Dakar Rally.
Dakar 2022 will again be based solely in the Saudi Arabian desert, though the race follows a clockwise route this time. The race will start on January 2nd in the northern city of Ha'il, before traversing southward to the Empty Quarter. The rest day will be in the Saudi capital of Riyadh on January 8th, before the race heads south-westward to the finish in the city of Jeddah on January 14th.
The race will kick off with a prologue to determine the starting positions for Stage 1. Two looped stages will also feature on the route, though the details have yet to be announced by the organisers. Finally, the traditional Marathon Stage will see the crews race away from the main bivouac to an unsupported encampment for an overnight stop, before racing back to rejoin their technical crews at the main bivouac. This is a challenging part of the race, that often plays a major role in its outcome.
The final route for the Dakar 2022 is yet to be announced, but it is expected that the terrain will be similar to that encountered in 2020 and 2021.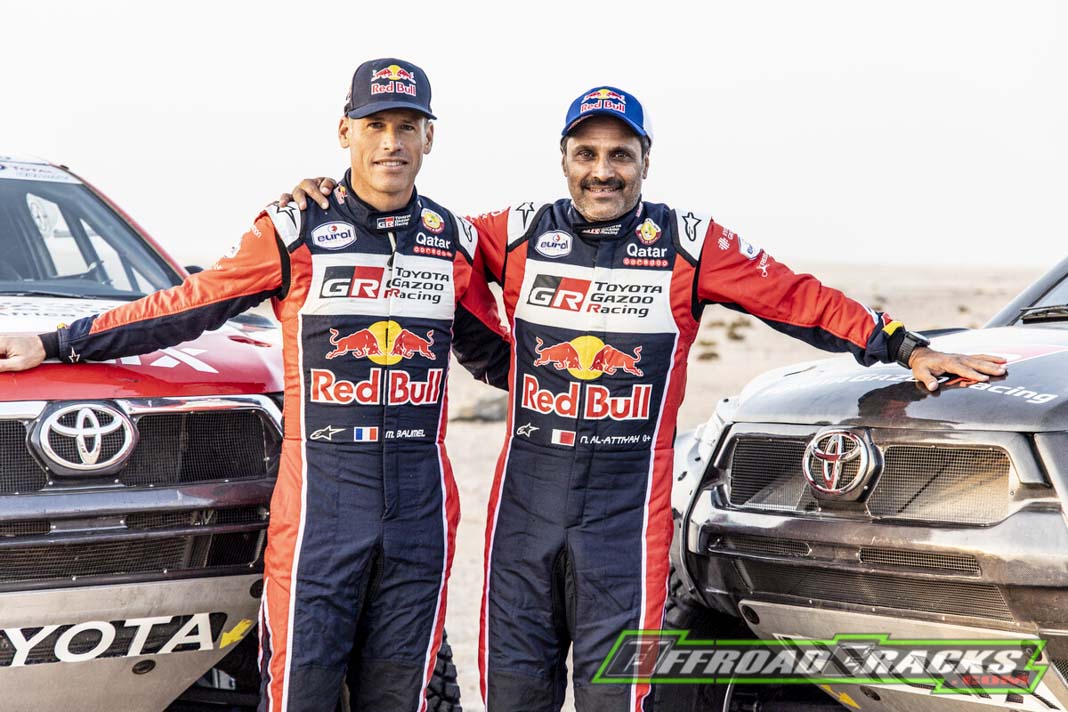 QUOTES
Glyn Hall, Team Principal: "We are very pleased to announce a team that is very similar to last year. With Nasser and Giniel heading up our attack, and Henk gaining confidence, we are excited to take on the 2022 edition of the Dakar Rally. Our new GR DKR Hilux T1+ is progressing well, and we are confident that the new car will allow us to compete on a new level, come January."
Nasser Al-Attiyah: "I am very happy to be back with the TOYOTA GAZOO Racing team for Dakar 2022. We won the race together in 2019, and now we have a new bullet coming. I am excited for our prospects, especially with the new GR DKR Hilux T1+, which is definitely faster and more capable than the previous car.."
Giniel de Villiers: "The Dakar is one of the toughest races on the planet, but it suits our new Hilux perfectly. The new wheels, suspension travel and especially the move to the turbo-powered petrol engine from the Land Cruiser, is sure to make a big difference to our campaign. The engine is highly responsive, and allows us to push the new car to the limit. Saudi has proven to be a worthy host for the race and we expect that this will again be the case in 2022."
Henk Lategan: "My first taste of Dakar in 2021 was amazing, but unfortunately, our progress was cut short by a crash in Stage 5. Even so, I am confident that we have the pace to race in the front pack, and fielding a new car with a turbo petrol engine should make for an enticing battle."
Shameer Variawa: "Finishing the race in 2021 was a highlight of my career to date, but I also saw opportunities for more pace in the future. Hopefully Dakar 2022 offers the same opportunities, so that I can capitalise on the experience I gained to date."
Mathieu Baumel: "The Dakar Rally is an amazing challenge, and I am looking forward to return to Saudi Arabia with Nasser, in order to fight for victory again. The new car is very promising, and if our first tests are anything to go by, the new petrol engine, bigger suspension travel and increased tyre sizes may just bring the additional power, control and puncture-protection that we lacked in the recent past."
Dennis Murphy: "For me, racing with Giniel has been highly rewarding in the SACCS. Now, I'll have a chance to navigate for him in the Dakar, and to make things even better, we'll be doing so in the new GR DKR Hilux T1+. The car is exciting on many levels, but the increase in tyre diametre, together with bigger suspension travel, will make it not only faster but also safer for the crew."
Brett Cummings: "Navigating in the T1+ promises to be somewhat easier, especially with the digital roadbook which is mounted to the dash of the car. In the older specification Hilux, heavy braking and hard acceleration often made it a challenge to read the roadbook. Now, with more suspension travel and bigger tyres, this problem should be mitigated."
Danie Stassen: "Competing in Dakar has been a dream for me. Now, I have the opportunity to join Shameer in the world's toughest race, and I cannot wait for the race to start. We race together in the South African championship, so we know each other well. But Dakar promises to be a much bigger challenge than anything we've taken on together before."
Nasser Al-Attiyah (Qatar), Driver
Career Highlights:
Dakar Rally Winner (2011, 2015, 2019)
FIA World Cup for Cross Country Rallies Winner (2008, 2015, 2016, 2017)
Mathieu Baumel (France), Navigator
Career Highlights:
Dakar Rally Winner (2015, 2019)
FIA World Cup for Cross Country Rallies Winner (2015, 2016, 2017)
Giniel de Villiers (South Africa), Driver
Career Highlights:
Dakar Rally Winner (2009)
Rally of Morocco Winner (2003, 2006, 2007, 2019)
Dennis Murphy (South Africa), Navigator
Career Highlights:
South African Cross-Country Navigator Champion (2013, 2014, 2015, 2018)
Henk Lategan (South Africa), Driver
Career Highlights:
South African Cross-Country Champion (2019, 2020)
Brett Cummings (South Africa), Navigator
Career Highlights:
South African Cross-Country Navigator Champion (2019, 2020)
3rd in Malle Moto, Dakar 2014
Shameer Variwa (South Africa), Driver
Career Highlights:
South African Off-Road Champion (2000)
Danie Stassen (South Africa), Navigator
Career Highlights:
South African Cross-Country Navigator Champion (2012, 2013, 2015, 2016)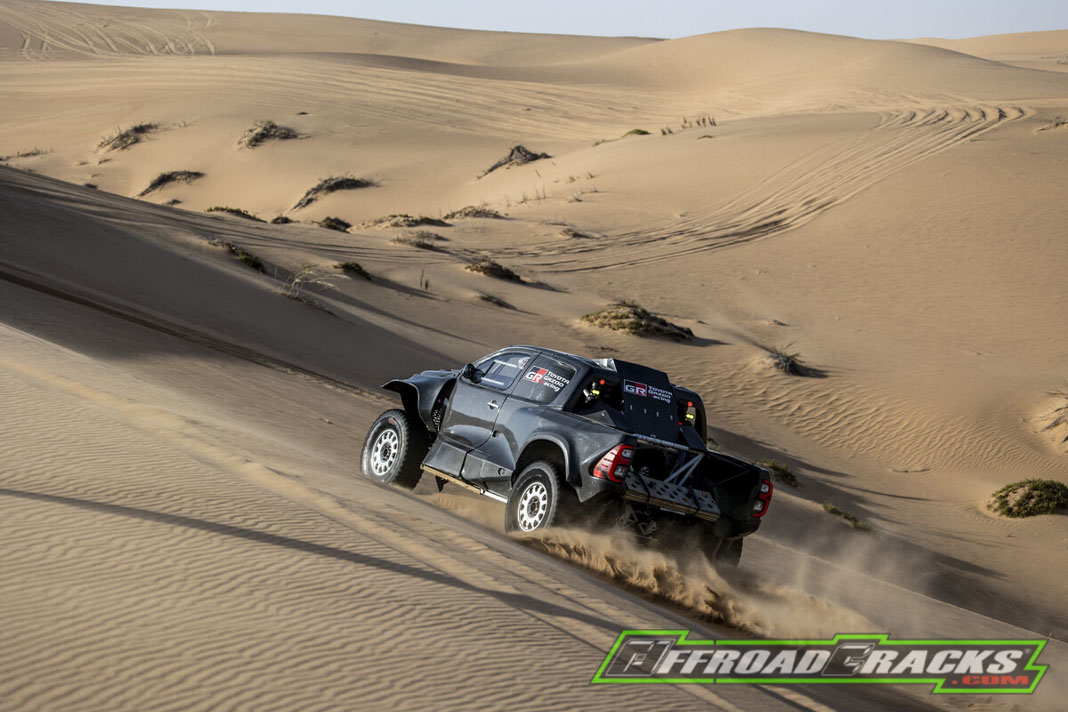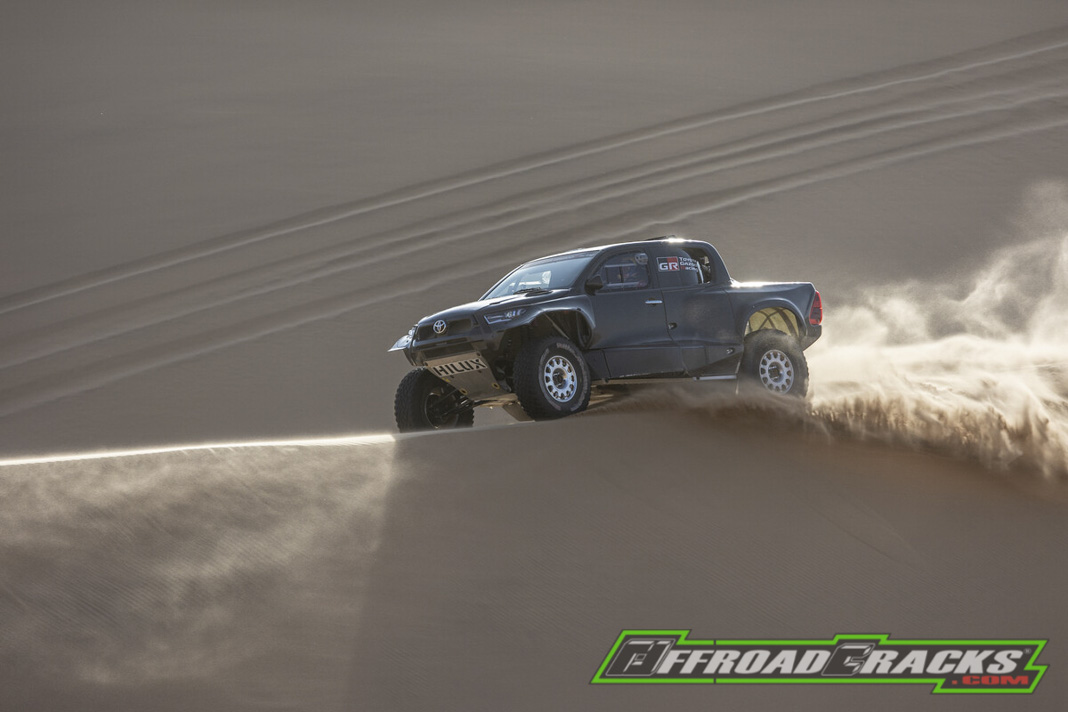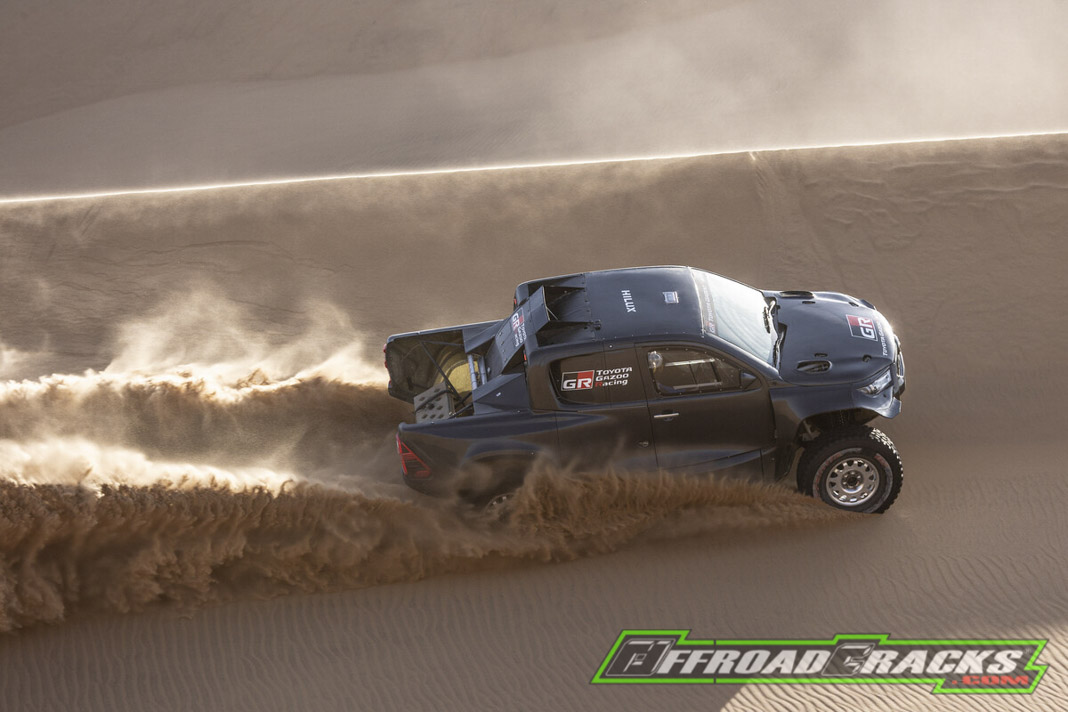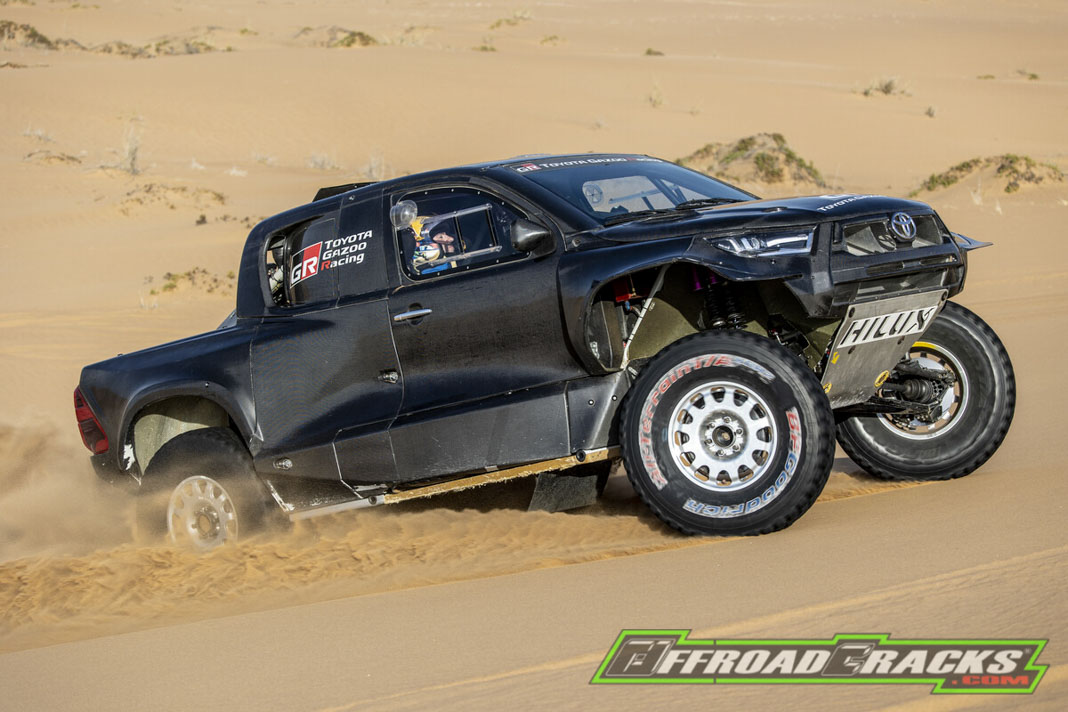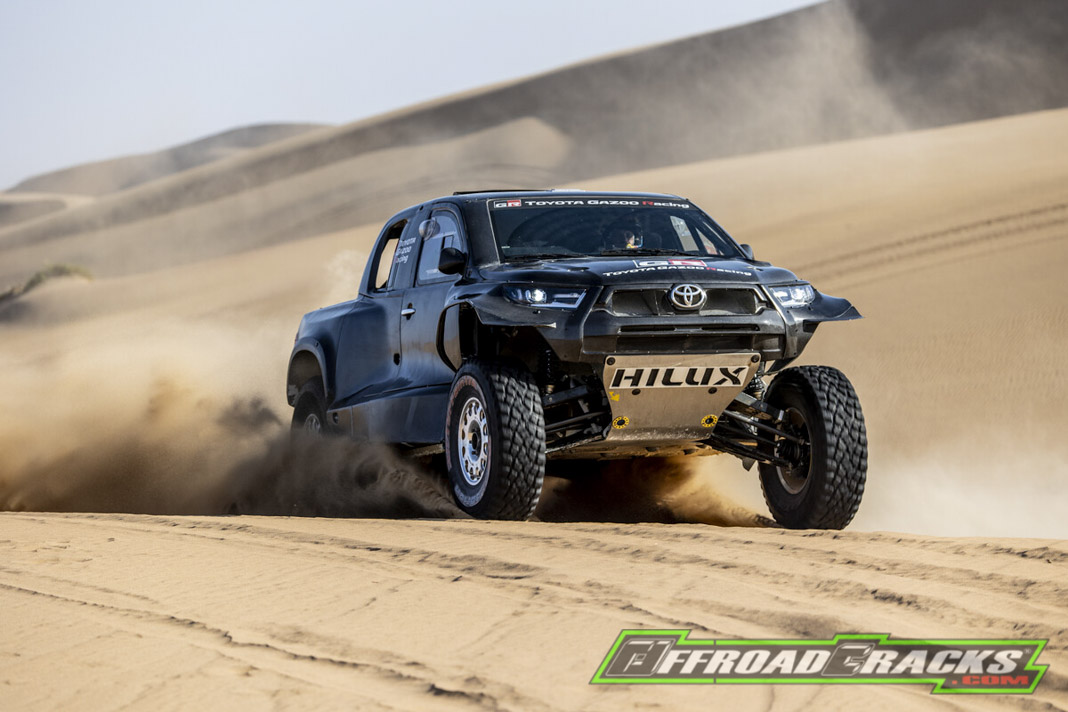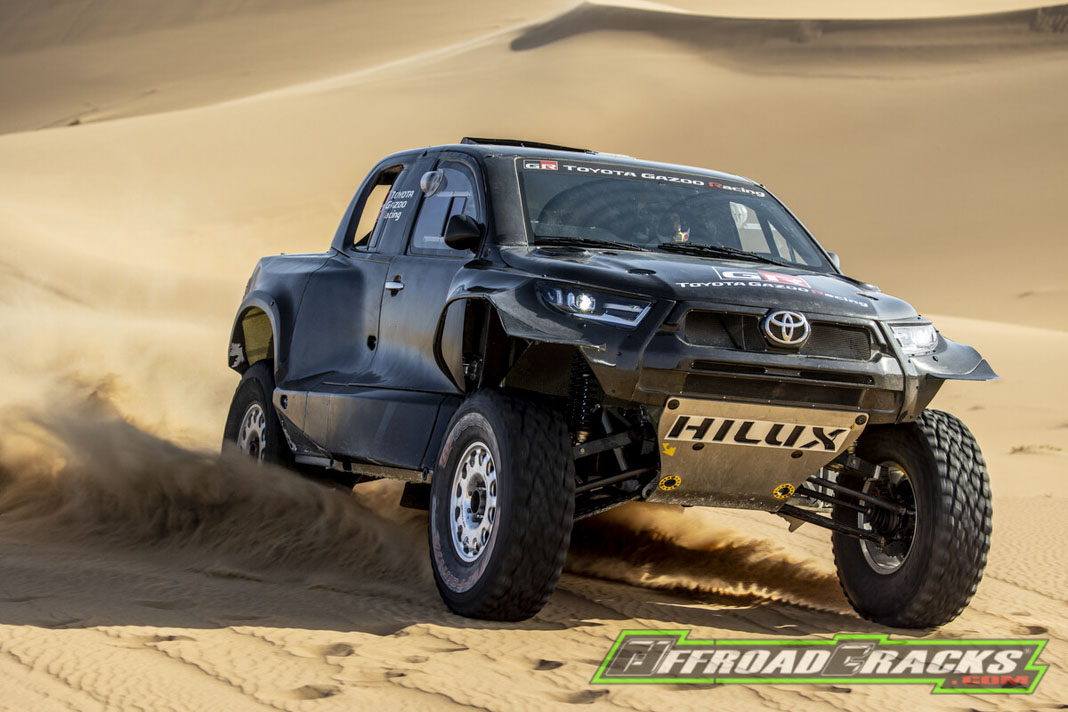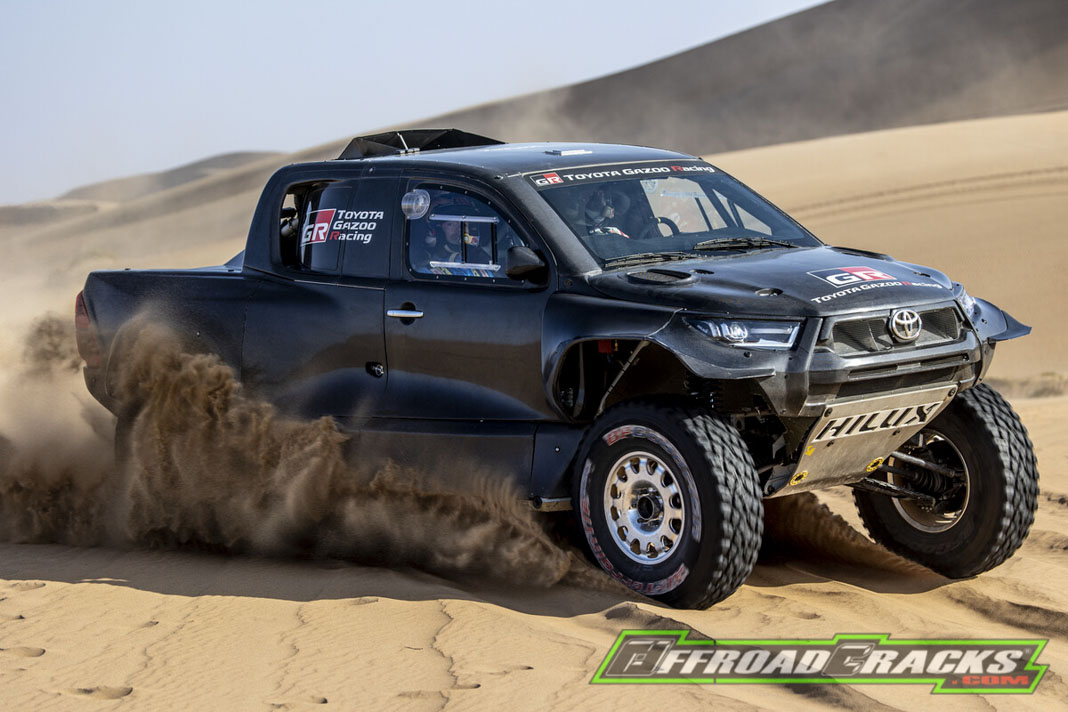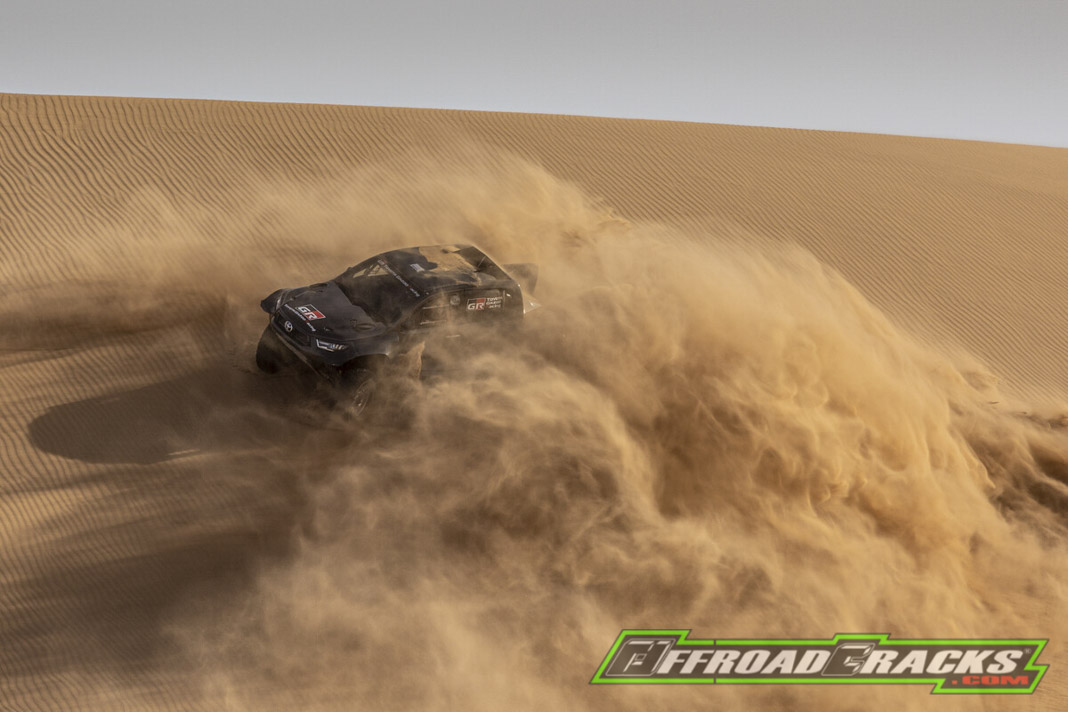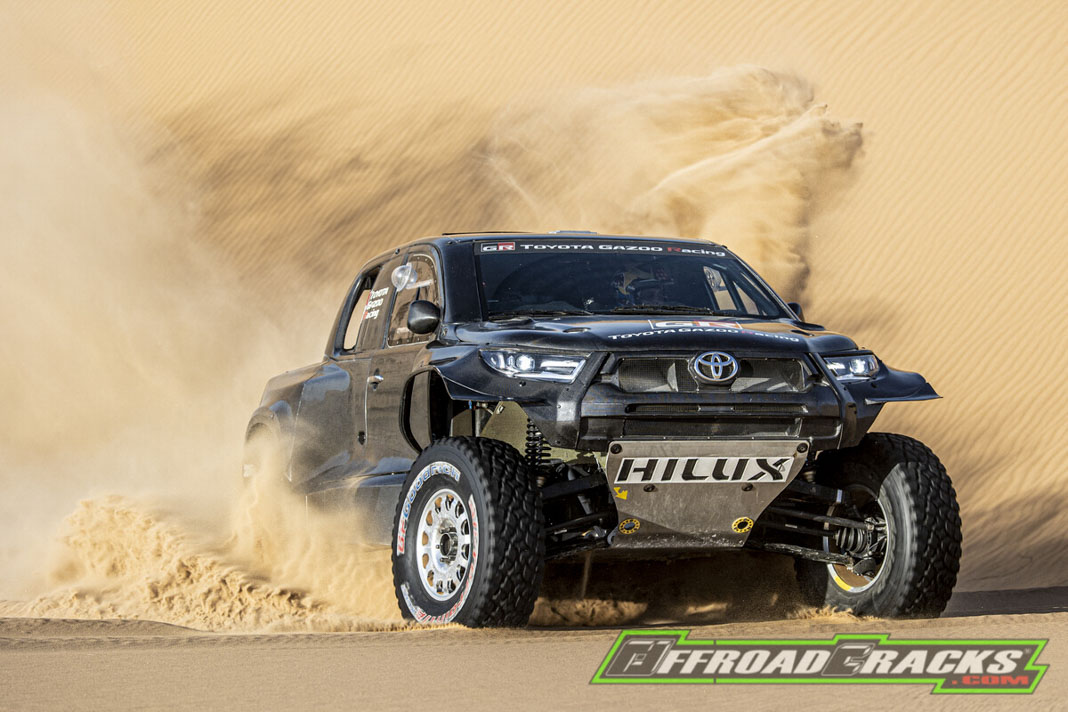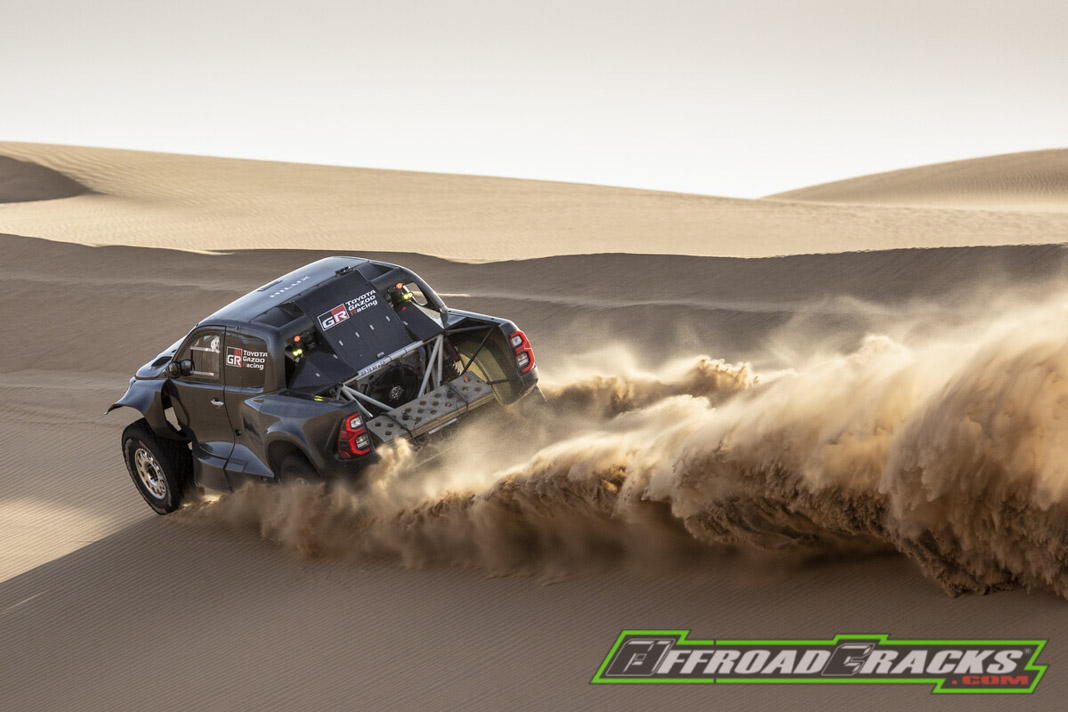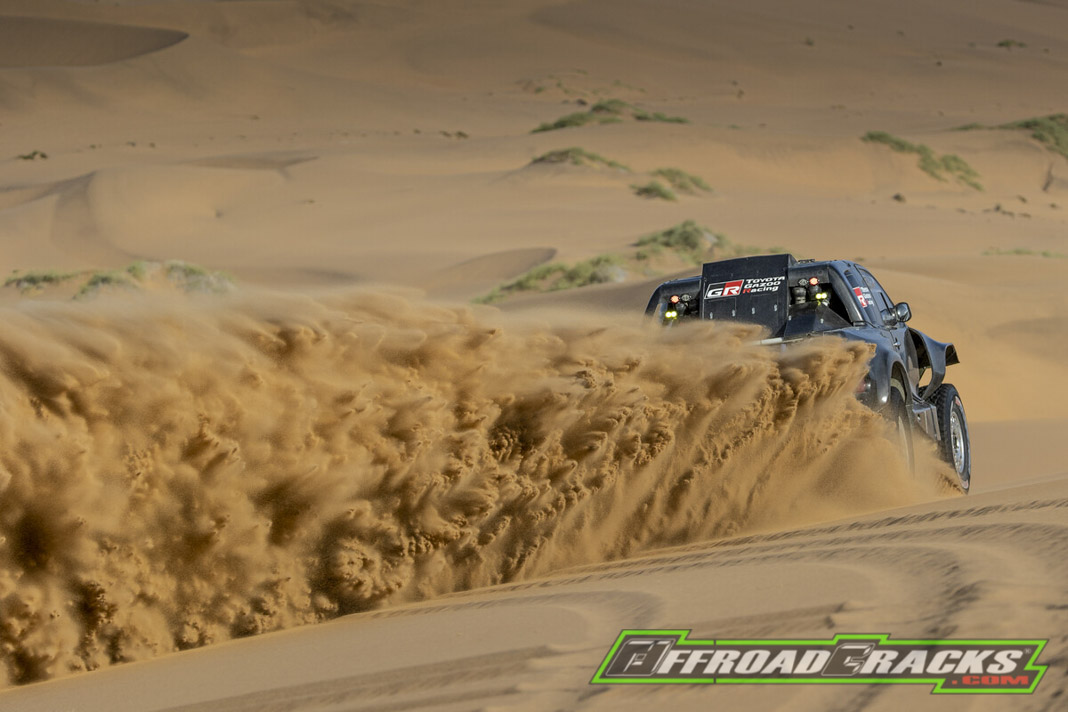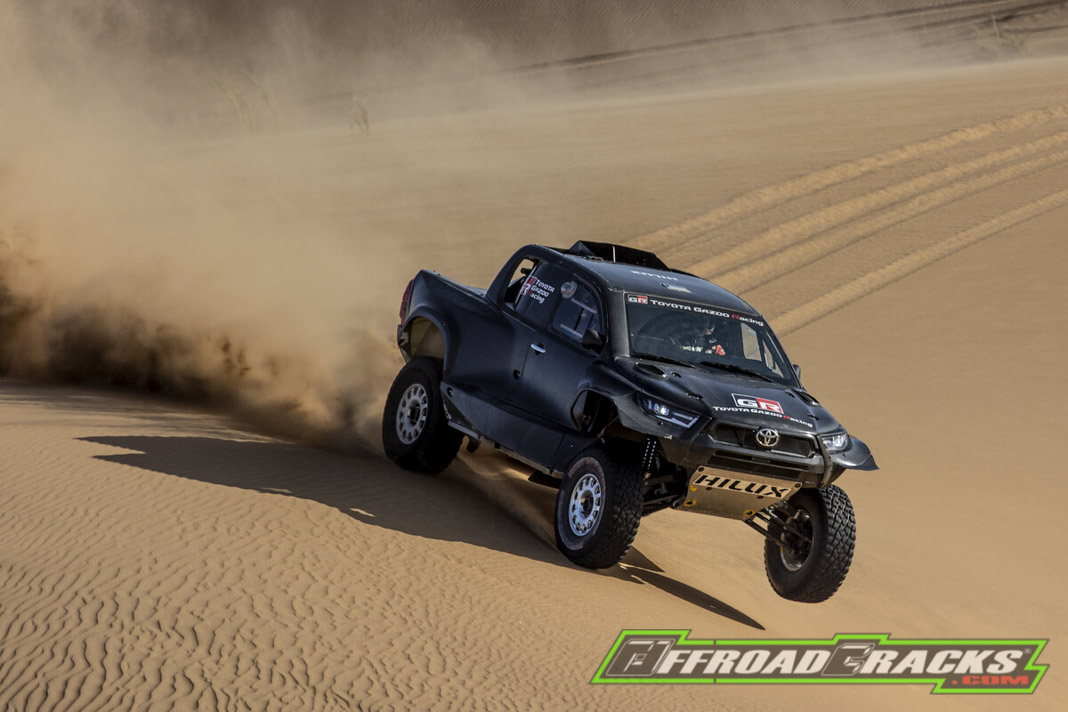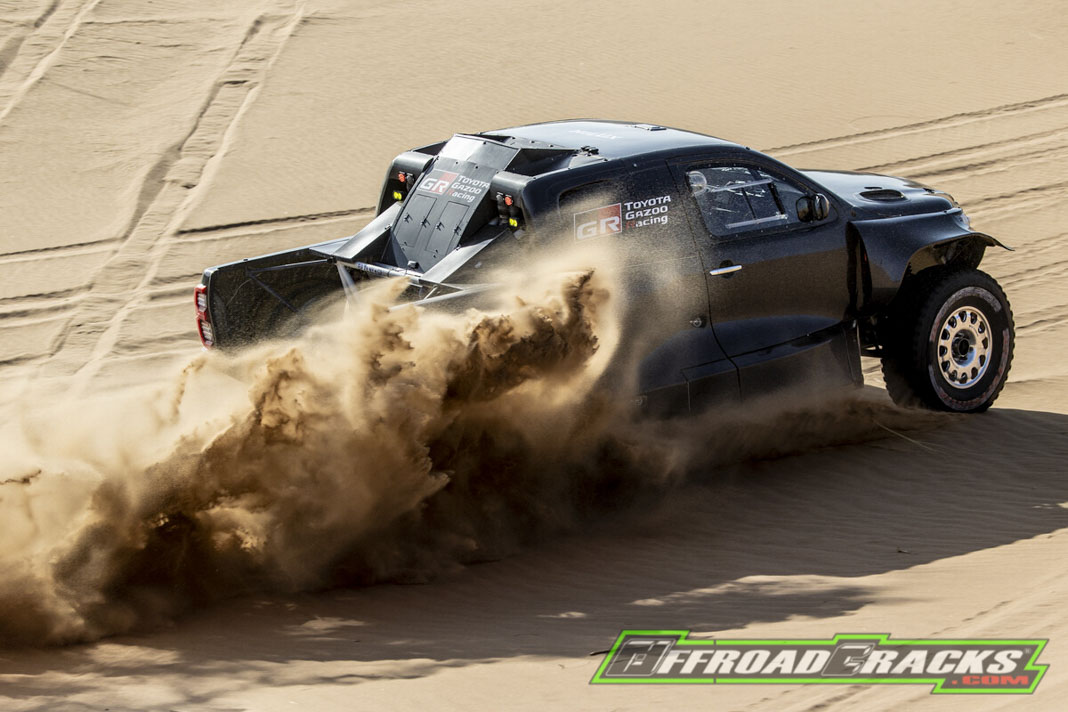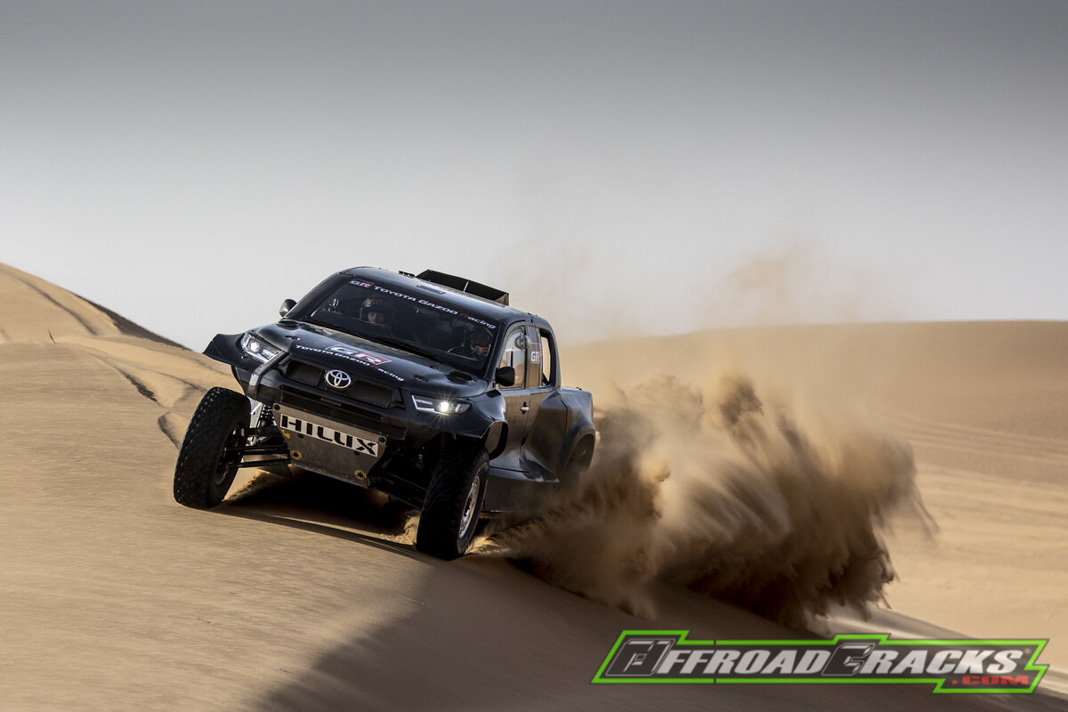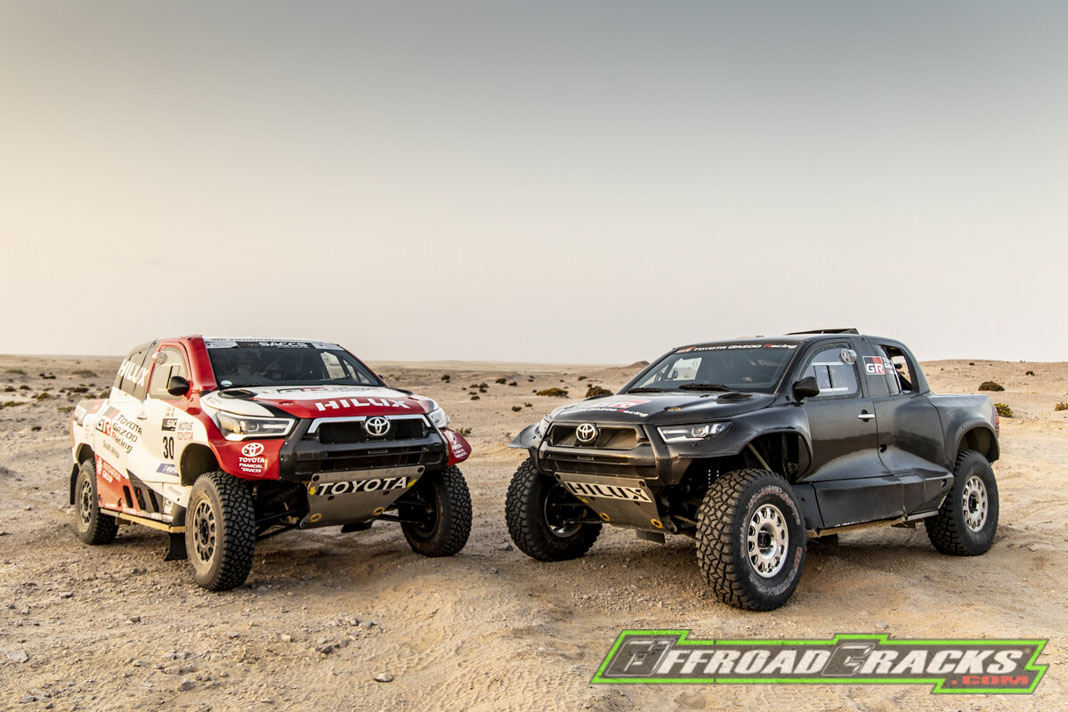 Quelle / Source: Toyota Gazoo Racing