GM Defense Infantry Squad Vehicle – ISV

---
HINWEIS: Das Video ist noch deaktiviert, damit keine unerwünschte Datenübertragung zu Youtube stattfindet. Zur Aktivierung bitte auf das Vorschaubild/Video-Link klicken. Damit werden Daten übermittelt, zu deren Art, Umfang und Verwendungszweck wir keineAuskünfte geben können.
---
NOTE: The video is still deactivated so that no unwanted data transfer to YouTube takes place. To activate, please click on the preview image / video link. This transmits data about the type, extent and purpose of which we cannot provide any information.
---

Für die meisten von uns haben Offroad-Teile nur eine Anwendung und zwar das man damit Fahrten im harten Gelände bewältigen kann. Wie sich herausstellt hat General Motors eine völlig neue Anwendung für die Offroad-Rennkomponenten von Chevrolet Performance gefunden.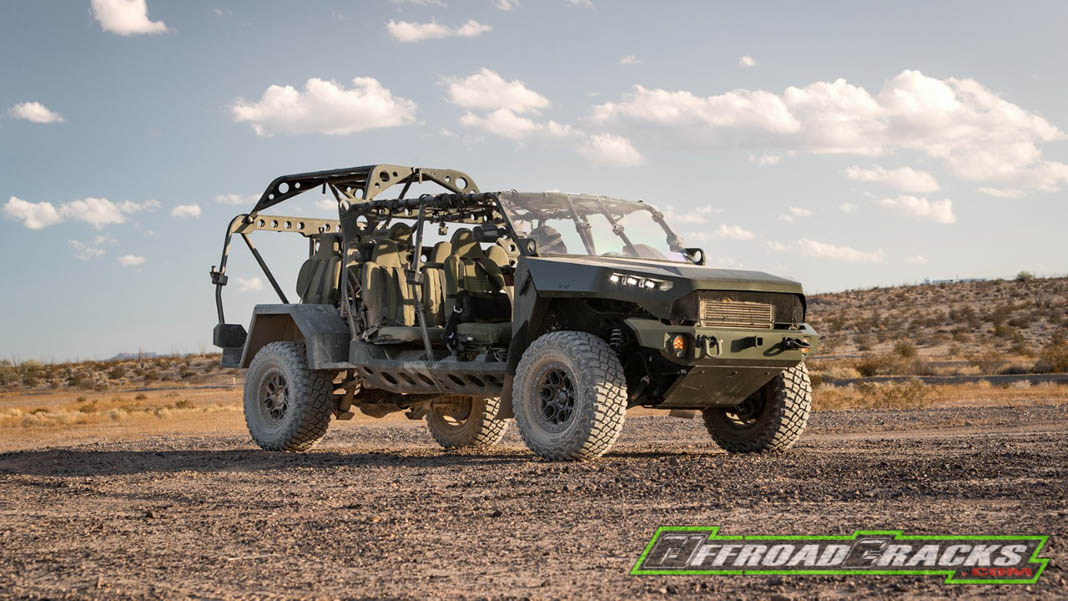 GM Defense Infantry Squad Vehicle – ISV

Das Unternehmen verwendete Chevrolet Colorado ZR2 als Basis für sein neues Militärfahrzeug. General Motors gab außerdem bekannt, dass fast 70% des GM ISV-Ensembles aus COTS-Komponenten (Commercial Standard-of-the-Shelf) vom Colorado ZR2 bestehen. Man arbeitete mit Ricardo Defense – einem globalen Ingenieurbüro – zusammen und entwickelte den ISV in nur 18 Wochen.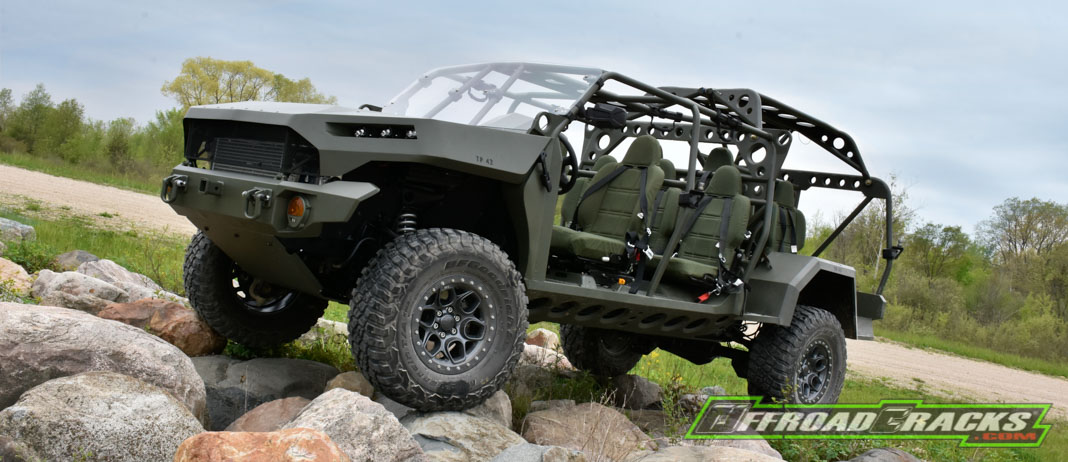 Bereits im Juni 2020 zahlte das US-Militär 214,3 Millionen US-Dollar für 649 Exemplare des ISV und wies den Autohersteller an, bei Bedarf innerhalb von acht Jahren bis zu 2065 Fahrzeuge zu produzieren. Das GM Defense Infantry Squad Vehicle verfügt über eine Allradkonfiguration und wird von einem 2,8-Liter-Reihenvierzylinder-Duramax-Motor angetrieben, der mit einem Sechsgang-Automatikgetriebe harmonieren muss.
GM Defense Infantry Squad Vehicle
Das Militärfahrzeug verfügt über ein Frontmotor-Layout und ein offenes Cockpit-Design, das bis zu 9 Passagiere befördern kann. Der Offroader hat auch eine leichte Konstruktion und mit nur 2267 Kilogramm Gewicht kann der GM ISV von einem Blackhawk-Hubschrauber angehoben und sogar in einem CH-47 Chinook-Hubschrauber transportiert werden.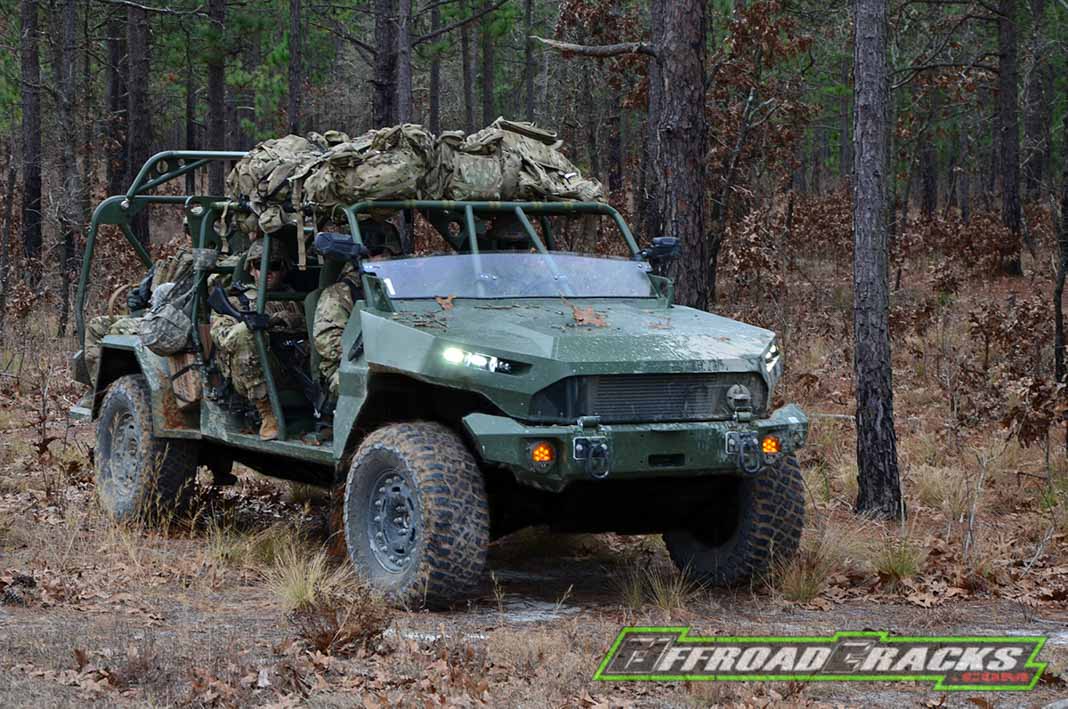 Das Fahrzeug fährt auf den DSSV-Dämpfern (MultiMatic Dynamic Suspension Spool Valve) von GM, die vom Autohersteller sorgfältig abgestimmt wurden, um hier mehr Federweg zu generieren. Der Chevy Colorado hat uns von Haus aus schon ganz gut gefallen, aber jetzt stellt sich heraus, dass dieser mittelgroße Pickup mit ein paar handelsüblichen Teilen zu einem kampfbereiten Biest umgebaut werden kann.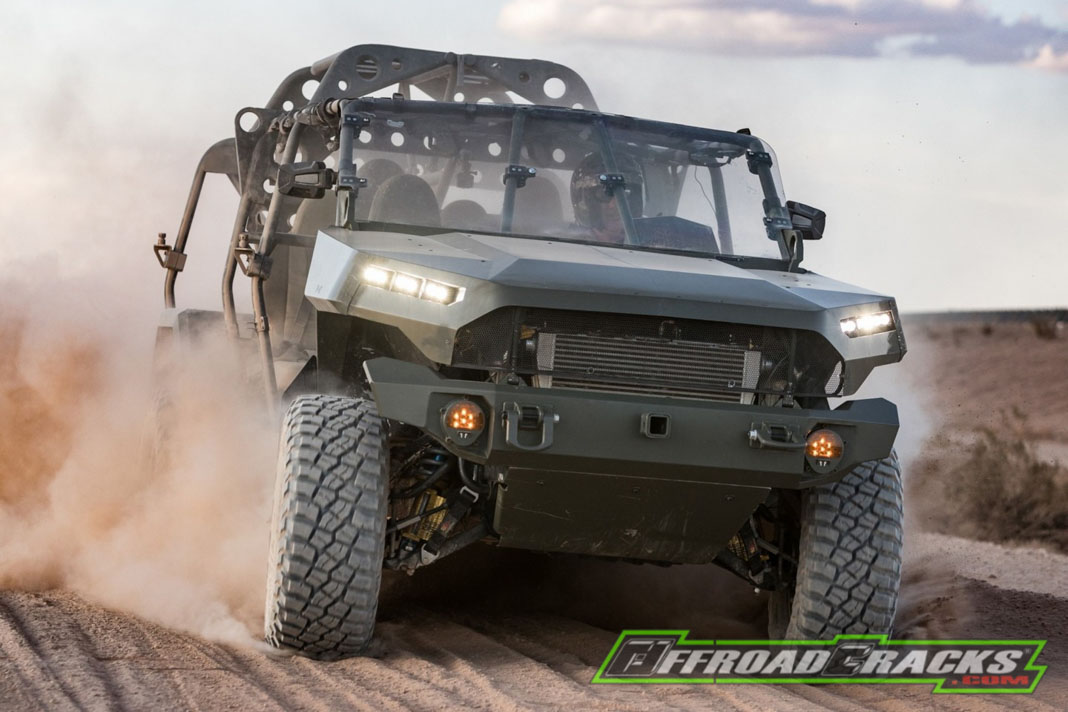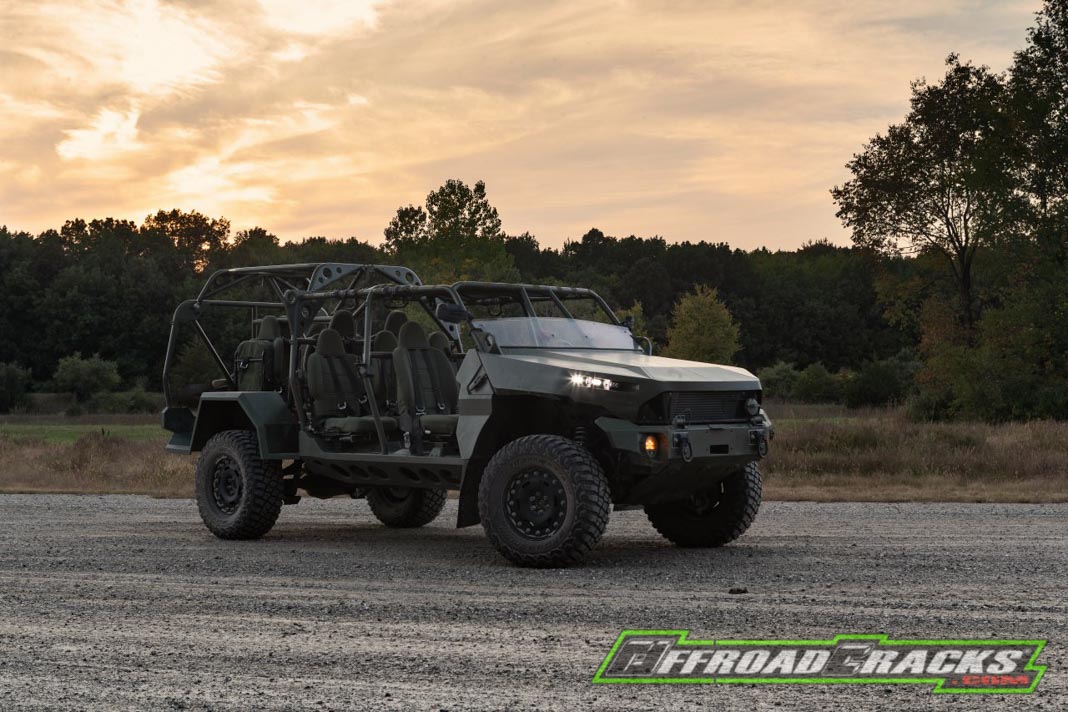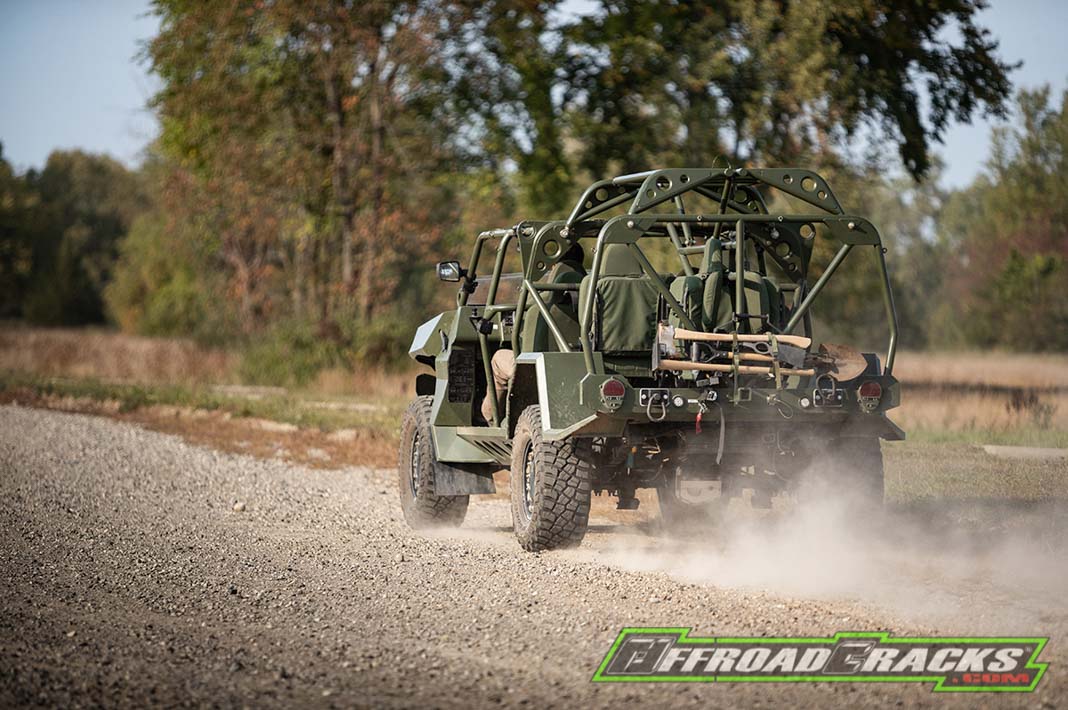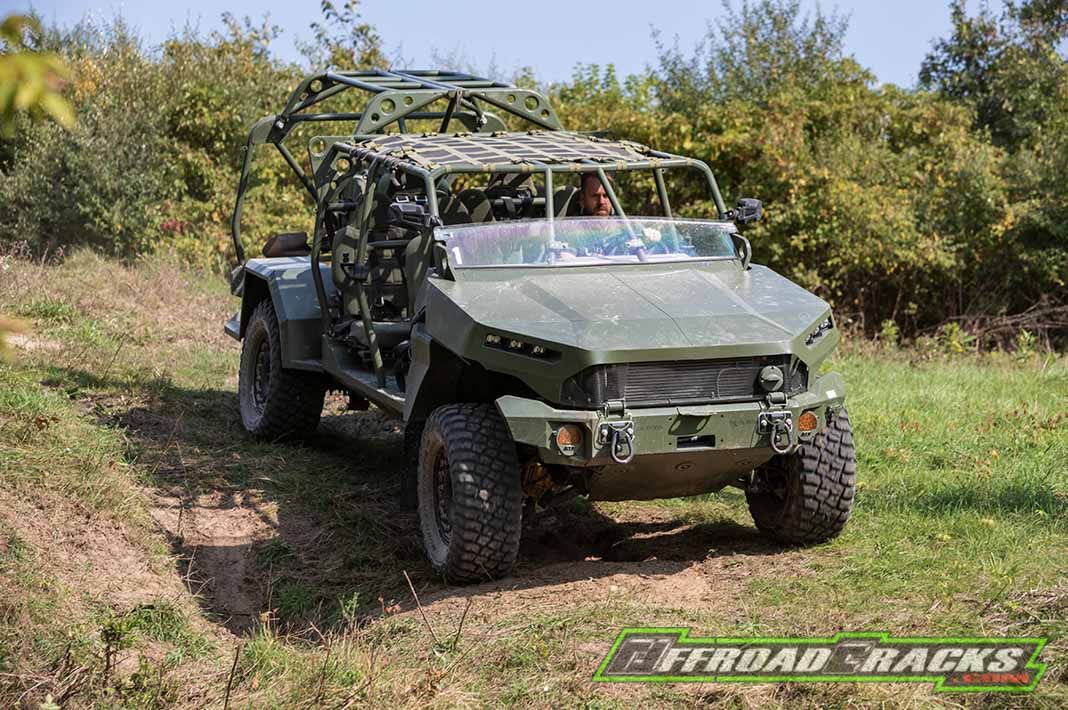 ---

For most of us, off-road parts only have one application, and that is to enable us and our rides to take on challenging terrains. As it turns out, General Motors has found a whole new application for Chevrolet Performance's off-road racing components.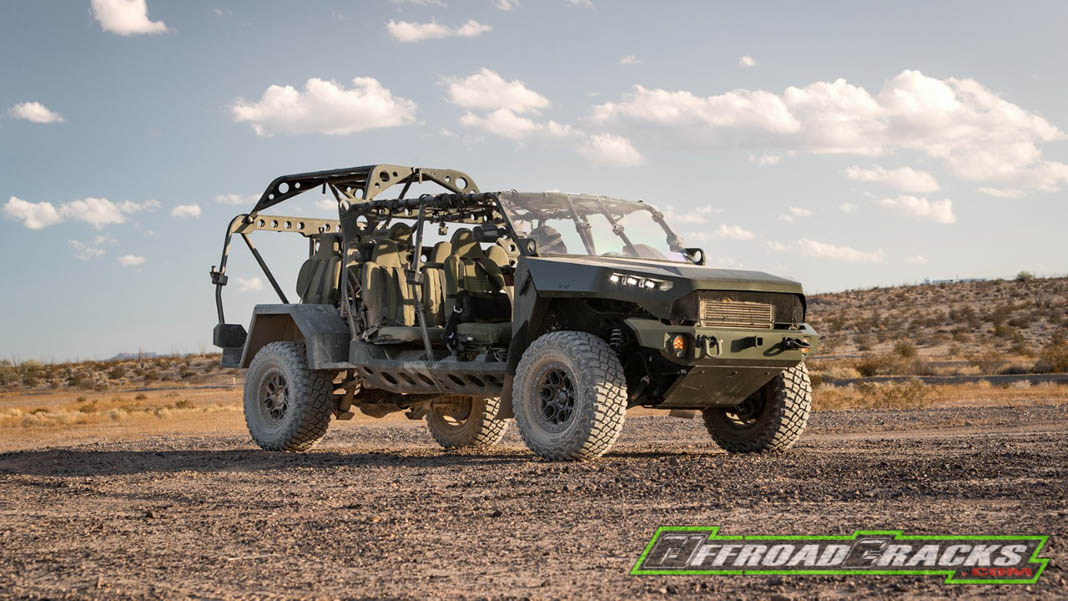 GM Defense Infantry Squad Vehicle
The company used Chevrolet Colorado ZR2 as the foundation for its new military-grade vehicle. General Motors also revealed that almost 70% of GM ISV's ensemble is made up of Colorado ZR2's commercial-off-the-shelf (COTS) components. General Motors partnered with Ricardo Defense, a global engineering firm, and developed the ISV in just 18 weeks.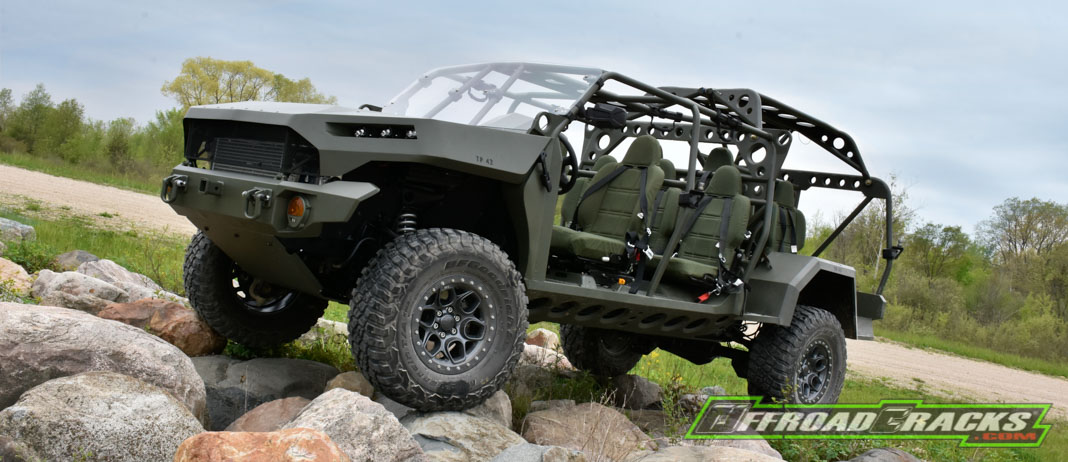 Back in June 2020, the U.S. military paid $214.3 million for 649 examples of the ISV and also directed the automaker to produce up to 2065 vehicles over eight years, if needed. The GM Defense Infantry Squad Vehicle gets a four-wheel-drive configuration, and it is powered by a 2.8-liter inline-four cylinder Duramax engine, which comes mated to a six-speed automatic transmission.
GM Defense Infantry Squad Vehicle
The military vehicle gets a front-engine layout and features an open cockpit design that is capable of carrying up to 9 passengers. The off-roader also has a lightweight construction, and at 5000 lbs, GM ISV can be slung-lifted by a Blackhawk helicopter and can even be transported inside a CH-47 Chinook helicopter.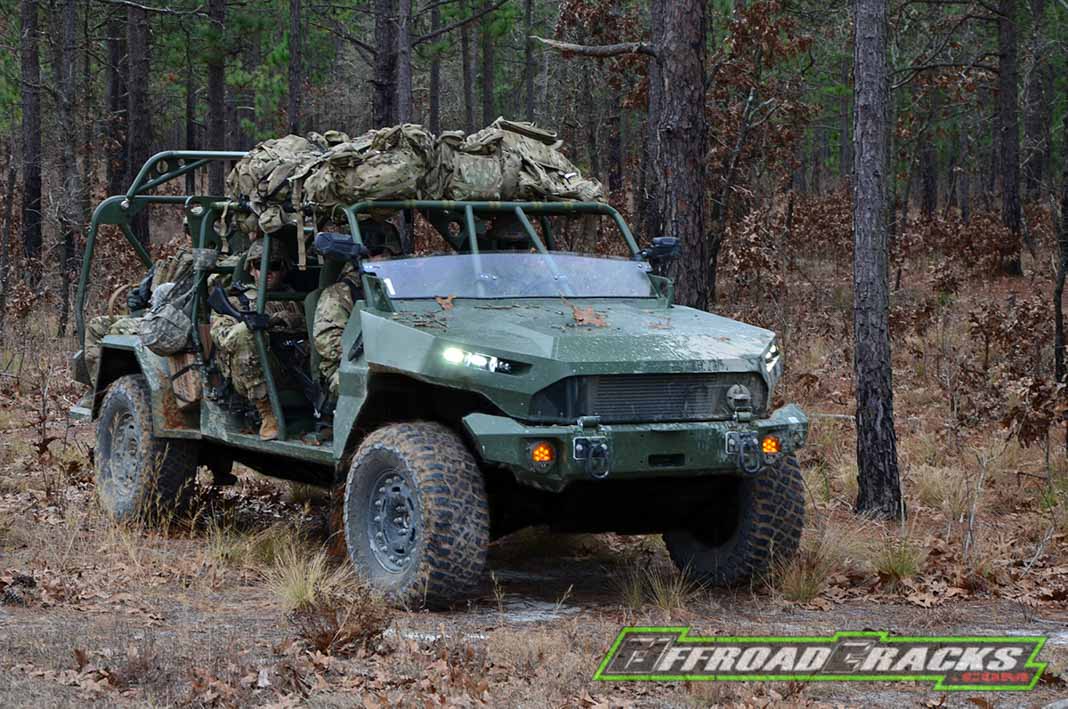 The vehicle rides on GM's MultiMatic Dynamic Suspension Spool Valve (DSSV) dampers that were carefully tuned by the automaker to offer more suspension travel. We already liked the Chevy Colorado, but now it turns out that with a few off-the-shelf parts, this mid-size pickup truck can be modified into a battle-ready beast.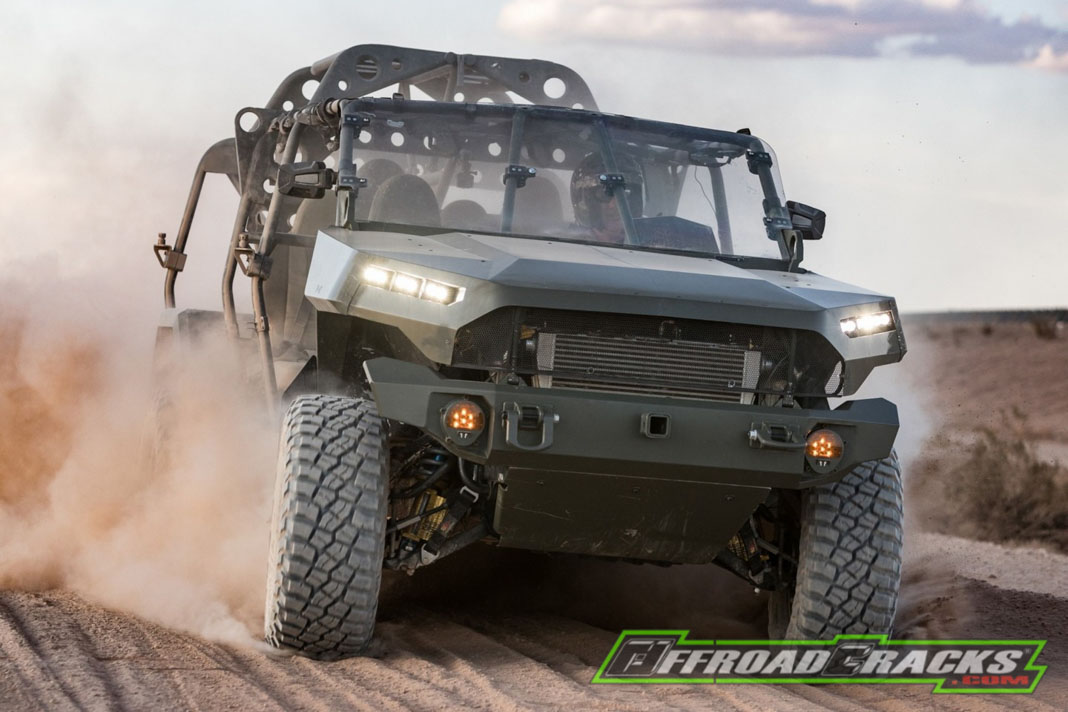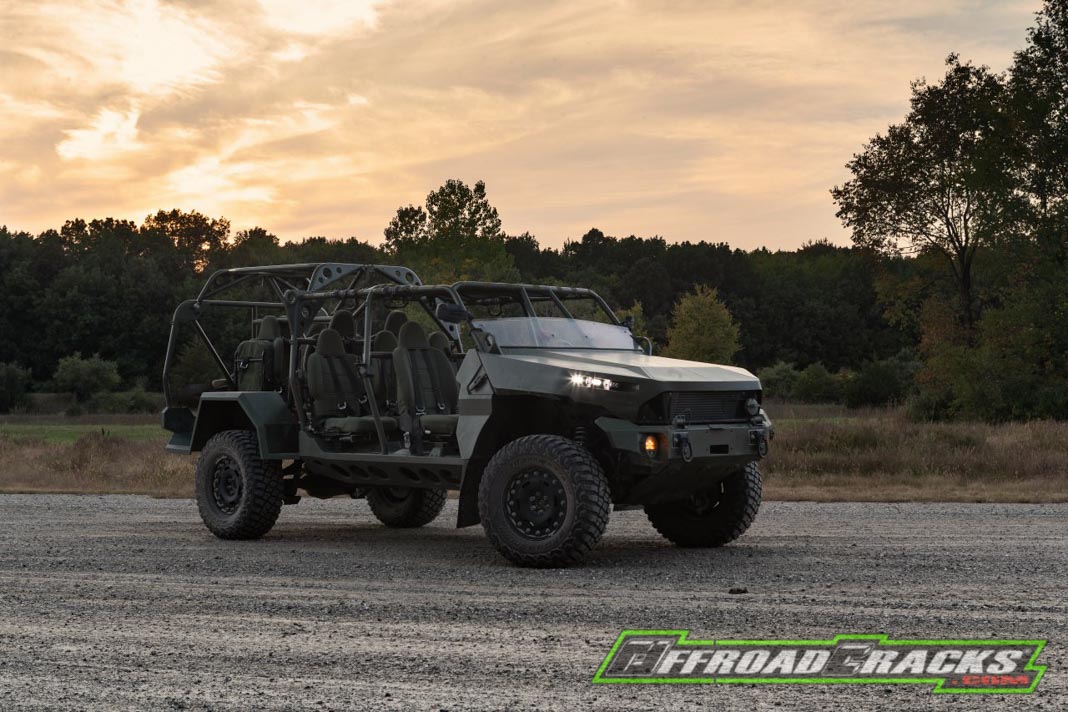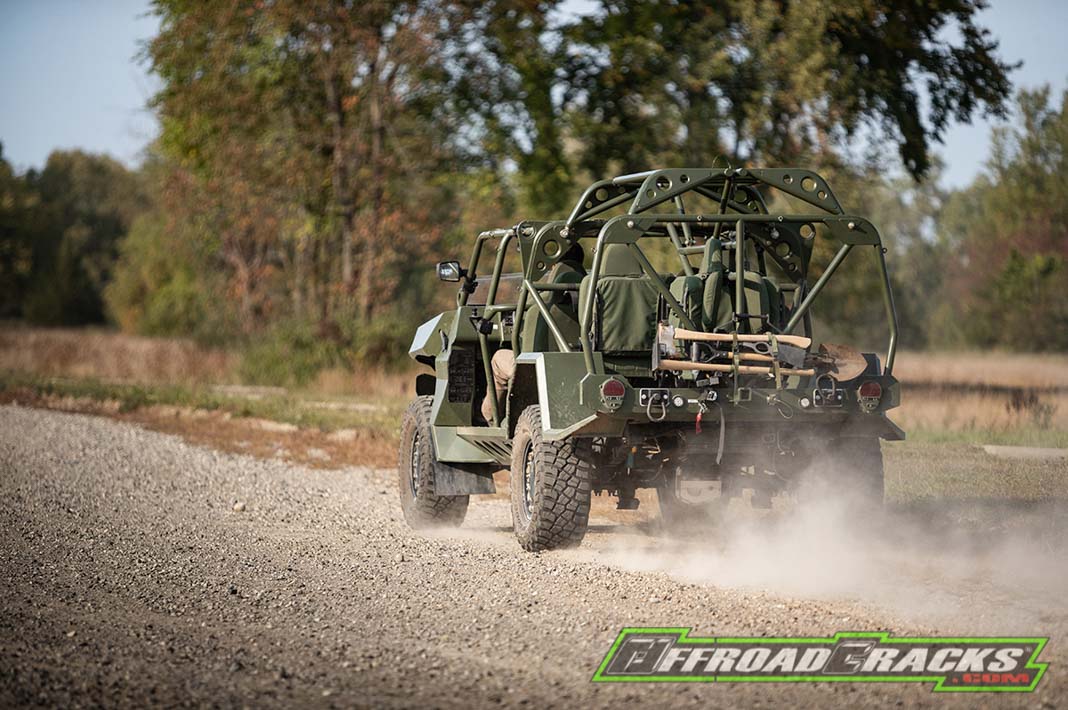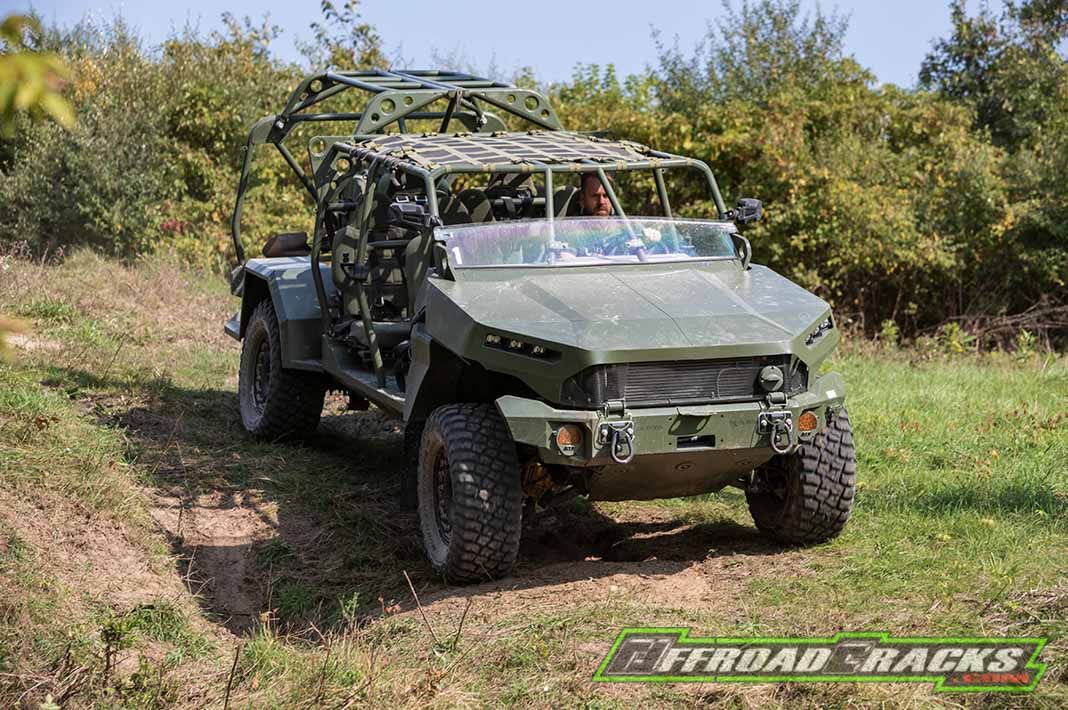 Quelle / Source: GM, Kharinta, ORX