Der Ram 1500 Rebel OTG (Off The Grid) ist ein Fahrzeugkonzept zum Overlanding-Thema, das zum ersten Mal auf der Speciality Equipment Market Association (SEMA) 2019 in Las Vegas gezeigt wird.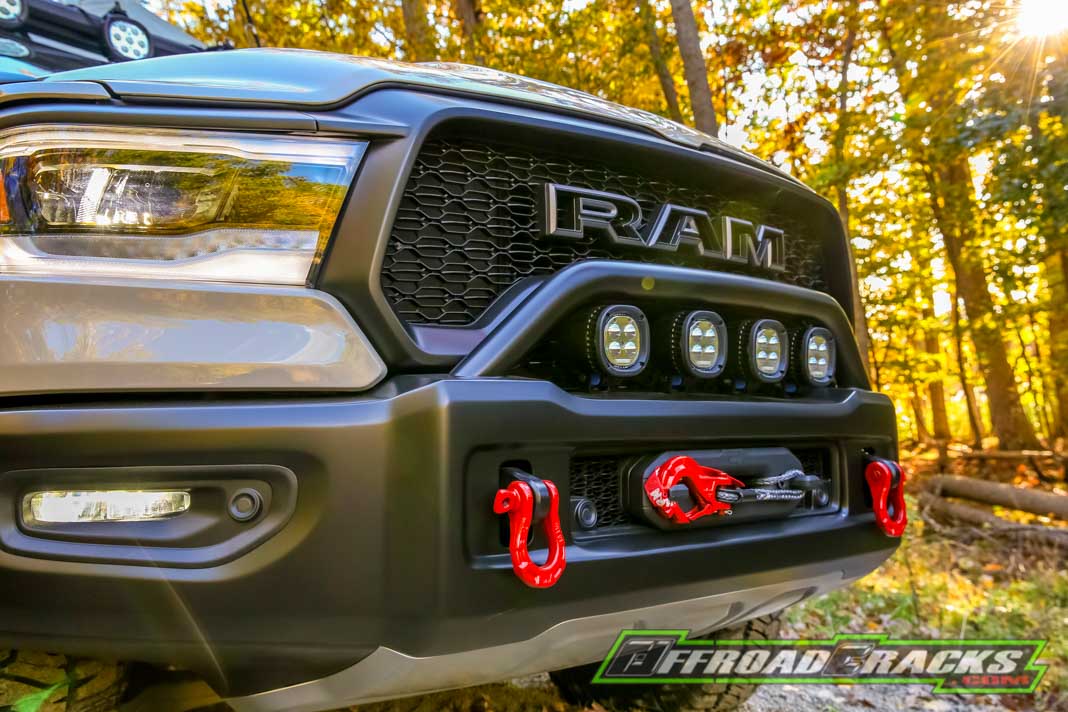 Ram 1500 Rebel OTG-Konzept (Off The Grid)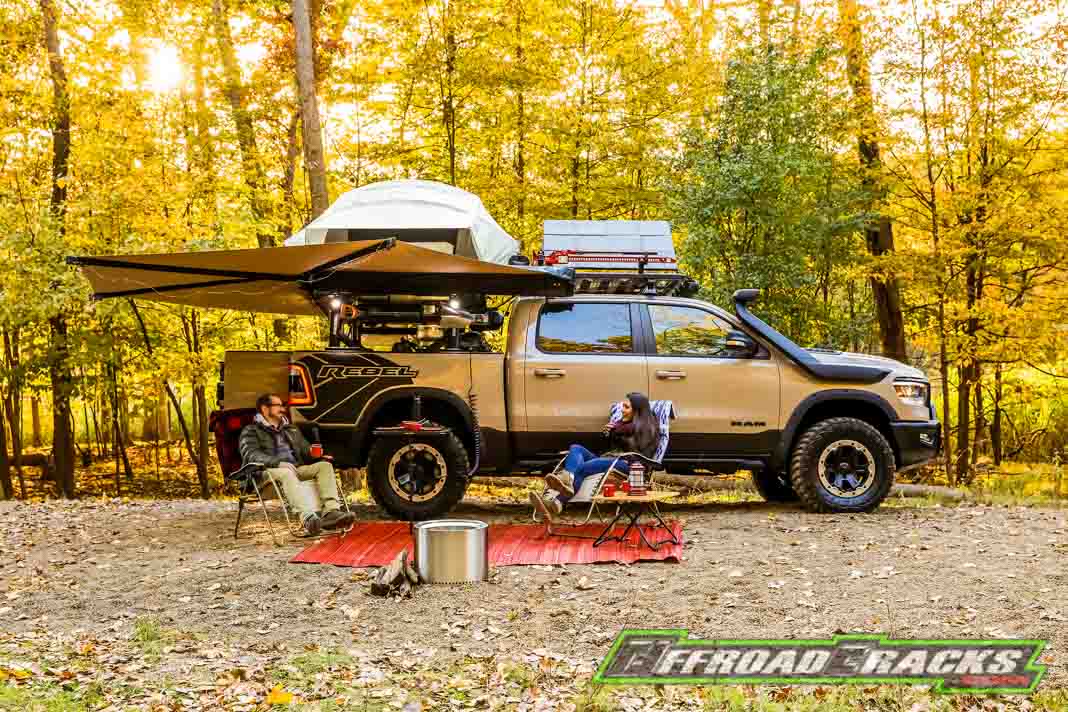 Während die OFFROAD-Reiseszene auf der ganzen Welt weiter zunimmt, hat das Mopar-Team zusammen mit führenden Outdoor-Ausrüstern ein einzigartiges und realitätskonformes Konzept für das ultimative Reiseabenteuer entwickelt: Das Ram 1500 Rebel OTG-Konzept.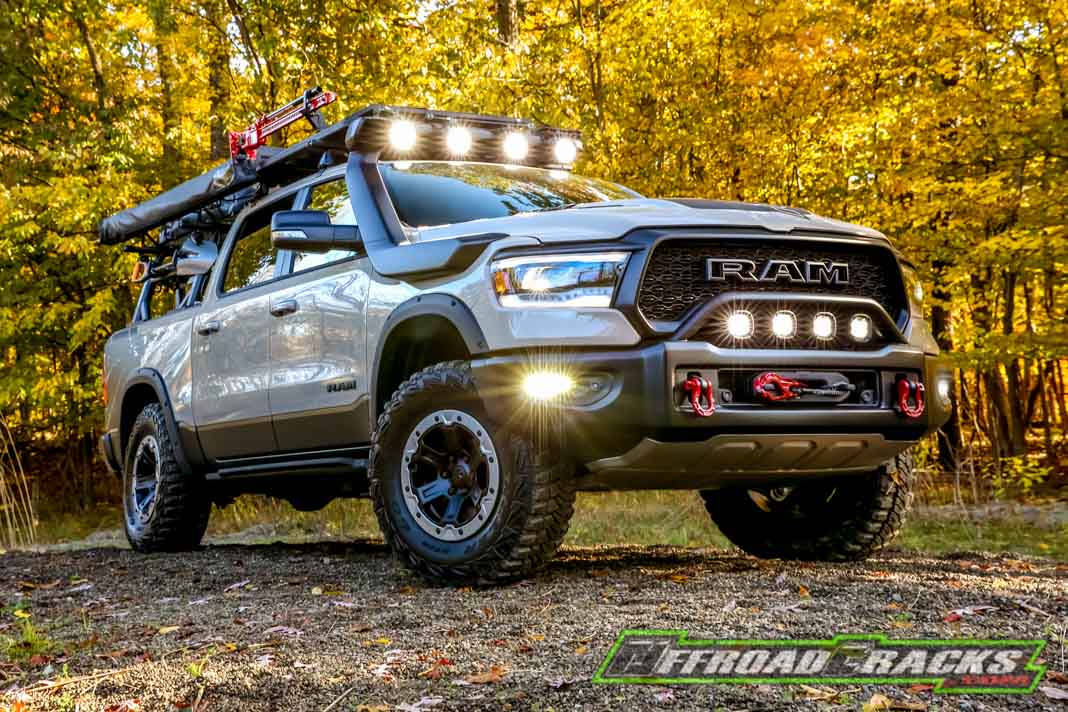 Im Gegensatz zum traditionellen Vierrad ist beim OTG-Konzept das Offroad-Abenteuer in Kombination mit einer längeren Reise das Endziel bei diesem Konzept gewesen. Joe Dehner, Leiter von Ram Truck und Mopar Design sagt: "Dieses Konzept wurde entwickelt, um fahrzeuggestütztes, eigenständiges Abenteuerreisen zu ermöglichen, bei dem in der Regel abgelegene Orte erkundet werden und mit anderen Kulturen interagiert wird. Dies ist das Fahrzeug, das ich immer dann haben möchte, wenn ich mich entscheide, vom Alltag auszubrechen und um abzuschalten."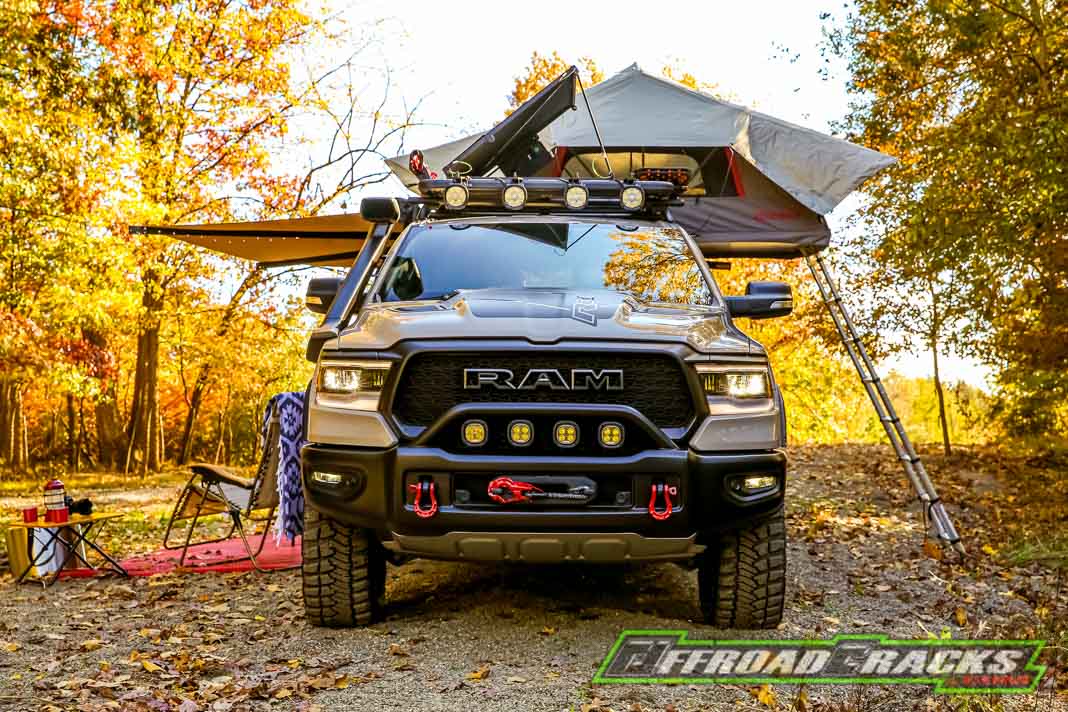 Das OTG-Konzept basiert auf dem neuen 2020 Ram 1500 Rebel mit folgenden technischen Besonderheiten
3,0-Liter-V6-EcoDiesel-Motor
33 Gallonen Tank (124,9 Liter) für erhöhte Reichweite
2″ Höherlegungskit (+5,08cm)
35″ Zoll Goodyear-Bereifung
Frontstoßstange mit Winde und Abschlepphaken
AirIntake-Schnorchel
Großer Kühlergrill für maximalen Lufteinlass
Rockslider
Kotflügelverbreiterungen
Spezielle Heckstoßstange für optimierten Rampenwinkel
Klassische Heckklappe wird durch eine 60/40 Multifunktions-Heckklappe ersetzt
Dachzelt
Ausziehbare batteriebetriebene Kühl- und Kücheneinheit
Gasbetriebener Herd samt Spüle mit integrierter Wasserversorgung
Dachgepäckträger für extra Stauraum
Solarpanelen-Set, das auch als Notstromversorgung anstelle des gasbetriebenen Generators eingesetzt werden kann
Luft-Kompressor
Hi-Jack
Diverse LED-Einheiten
Weitere Details sind auf den zahlreichen Bildern zu sehen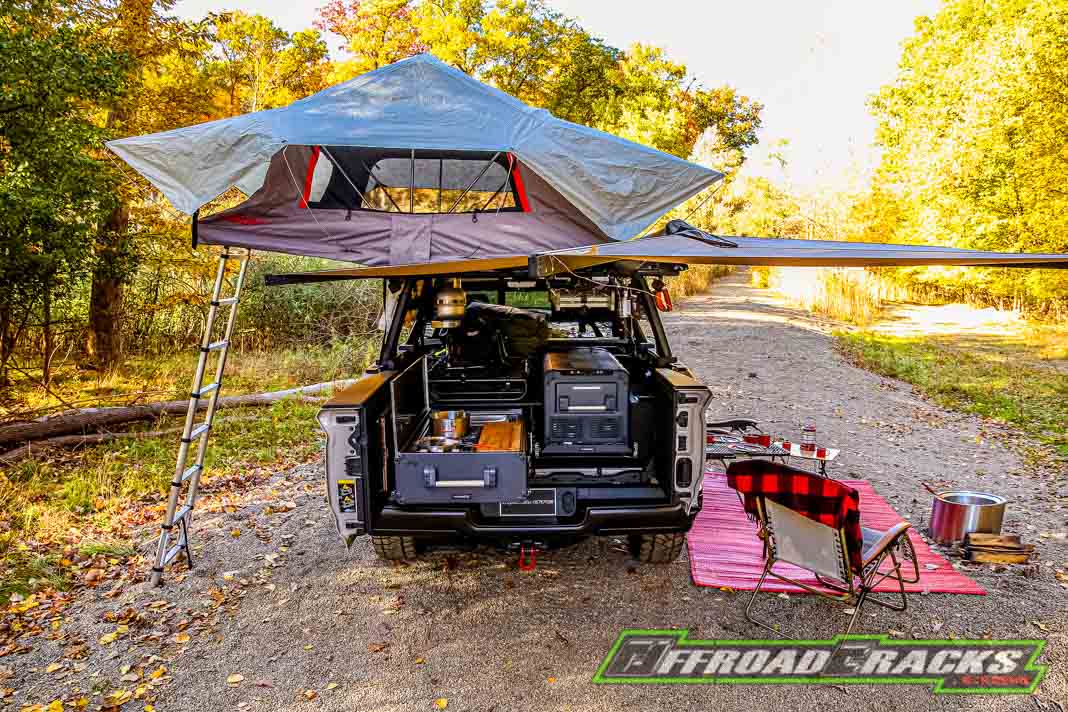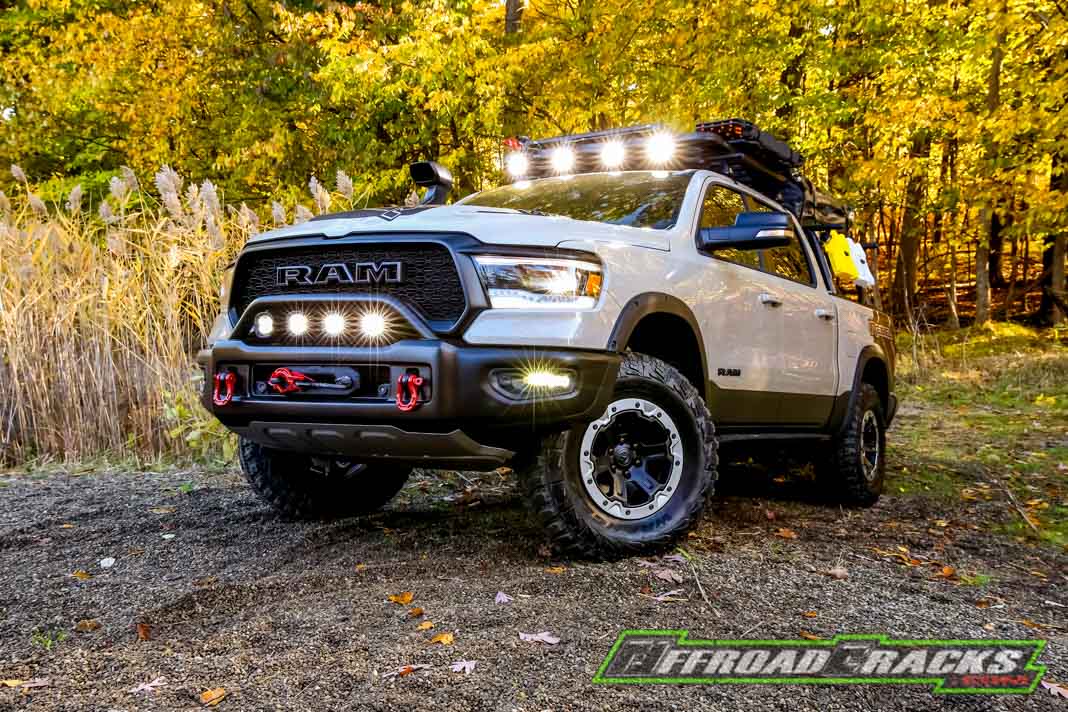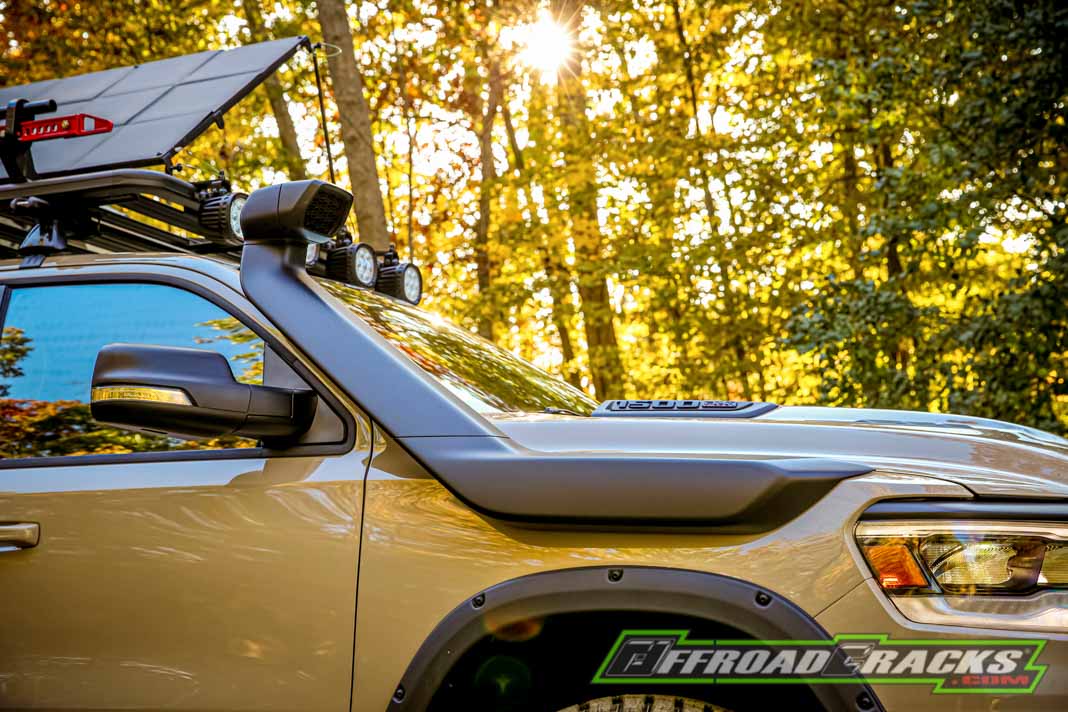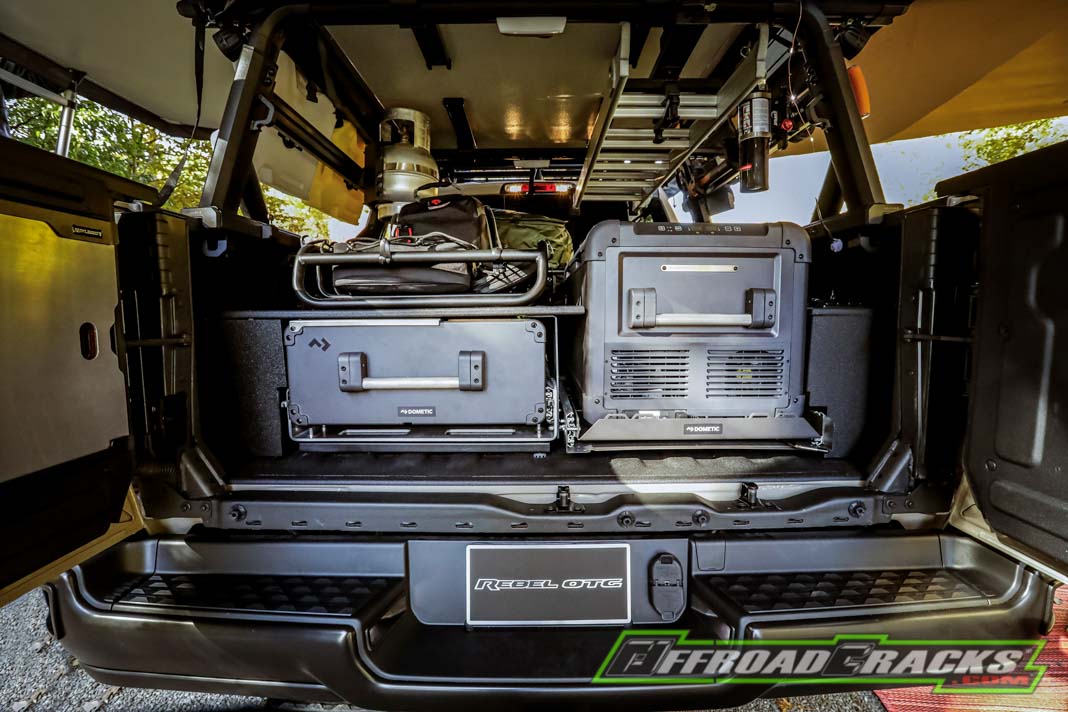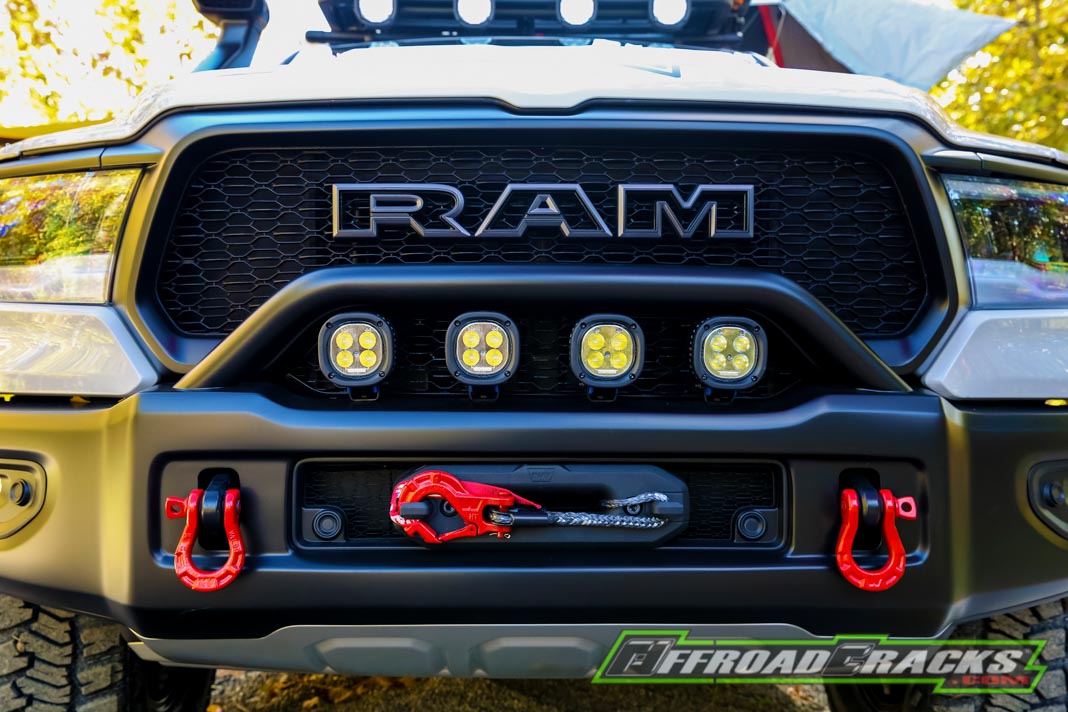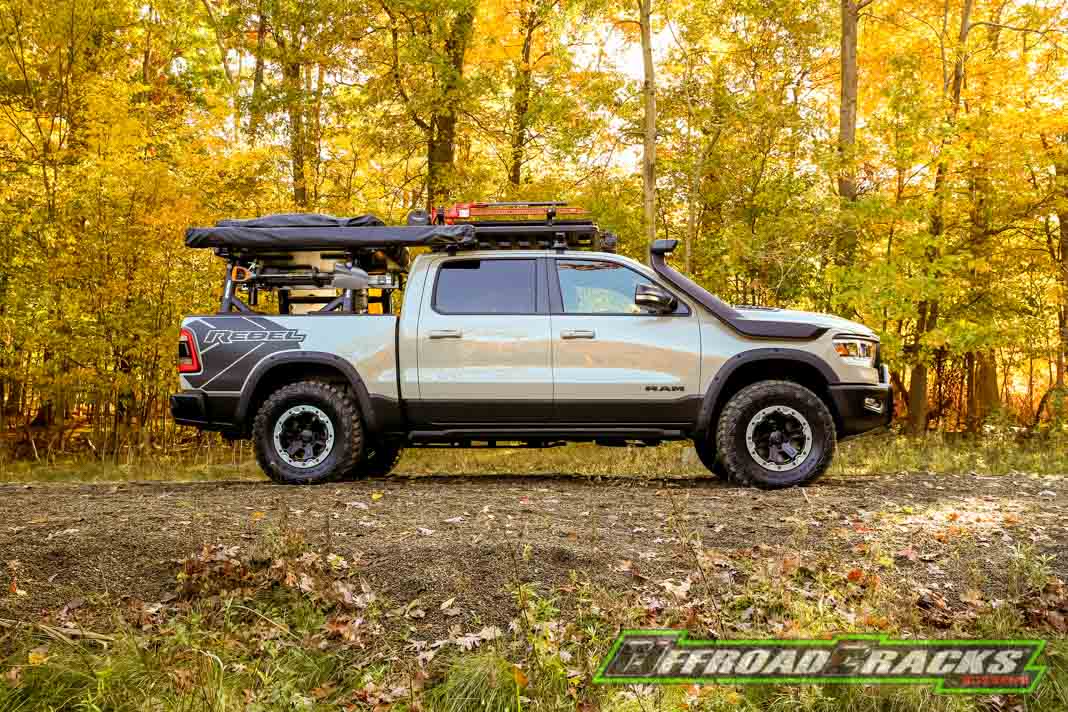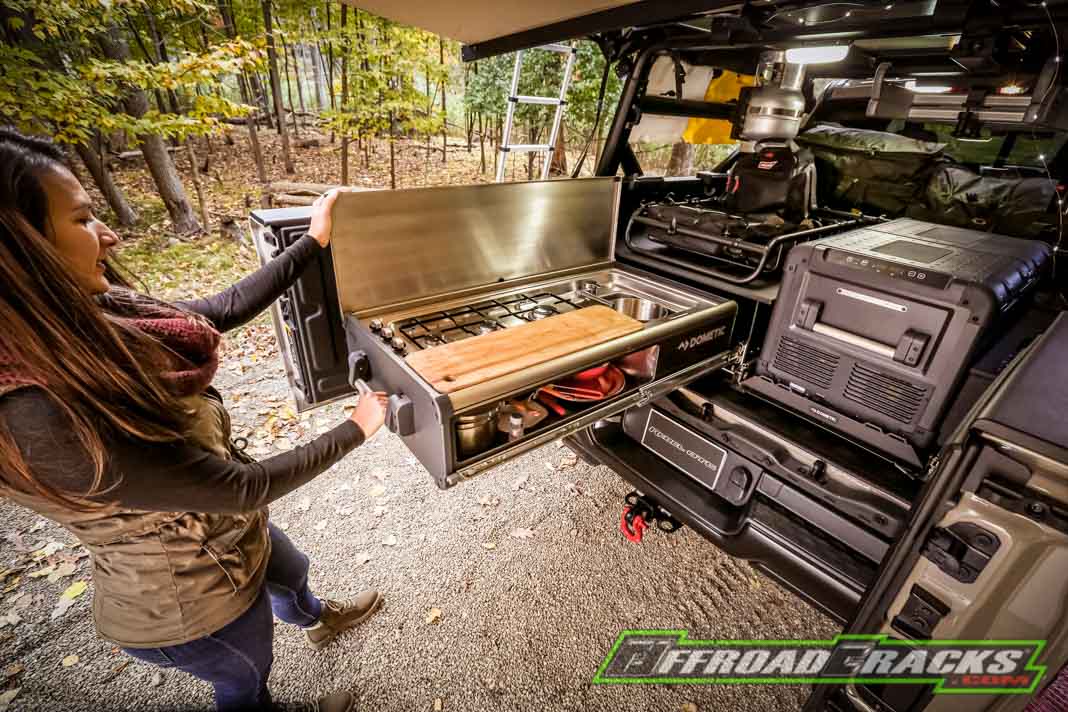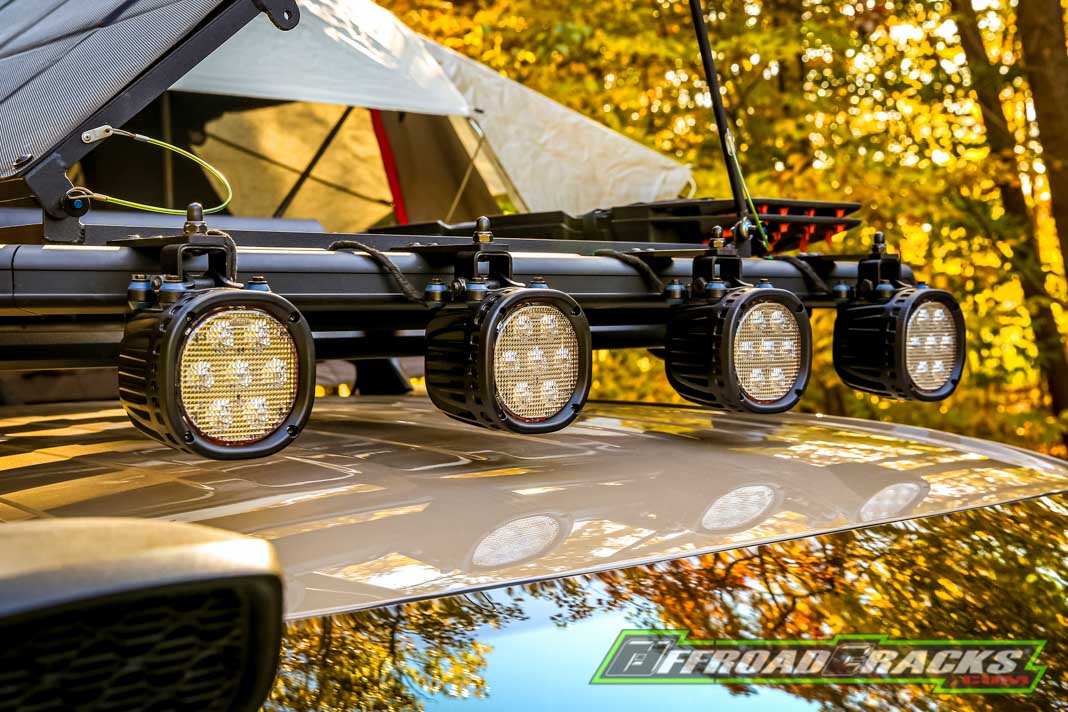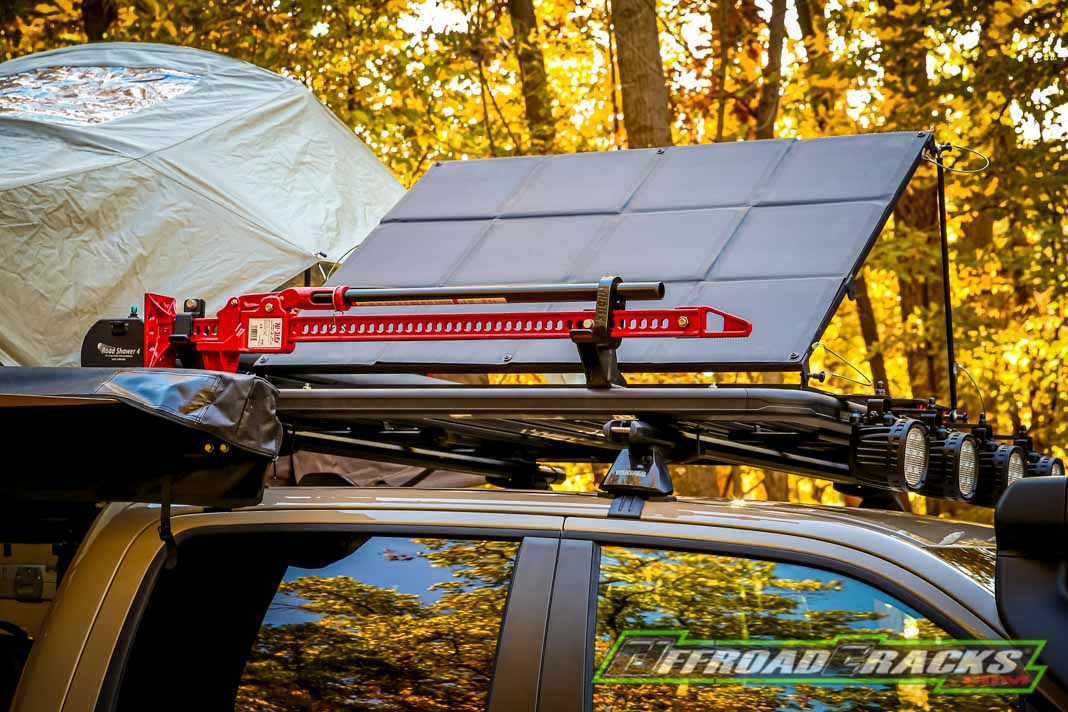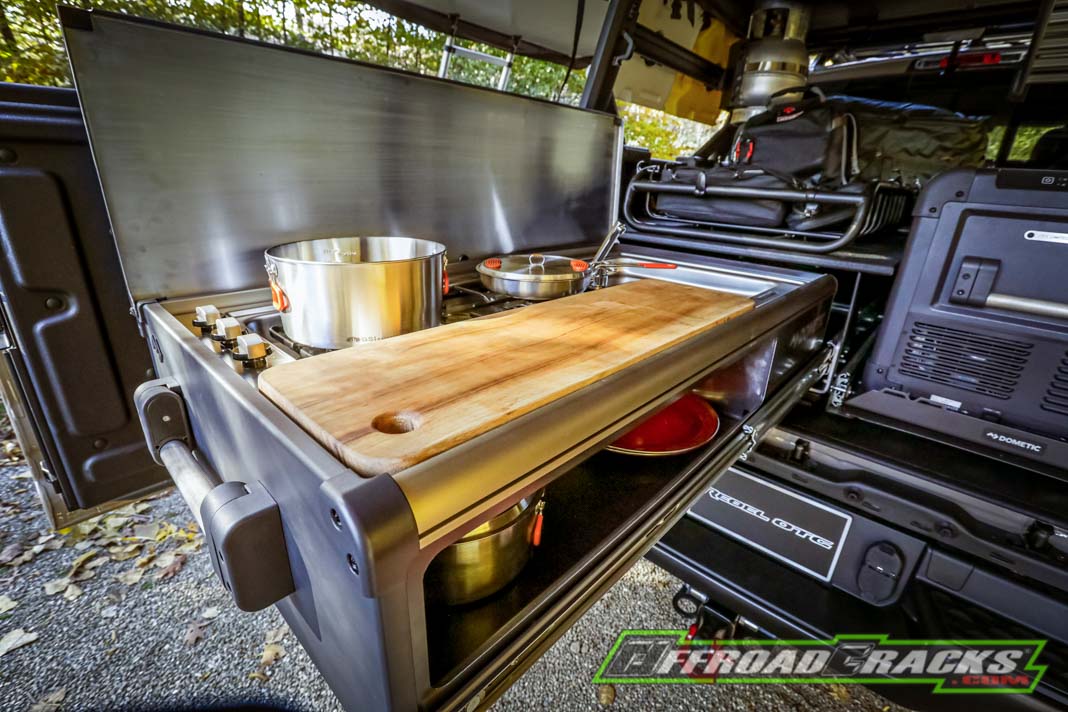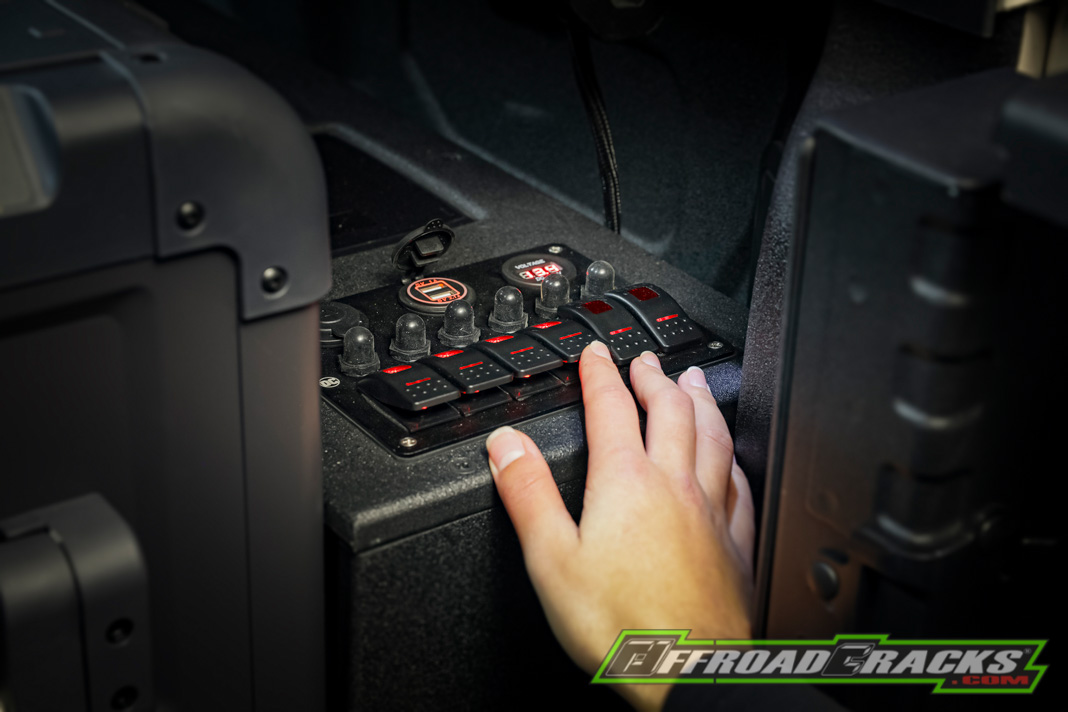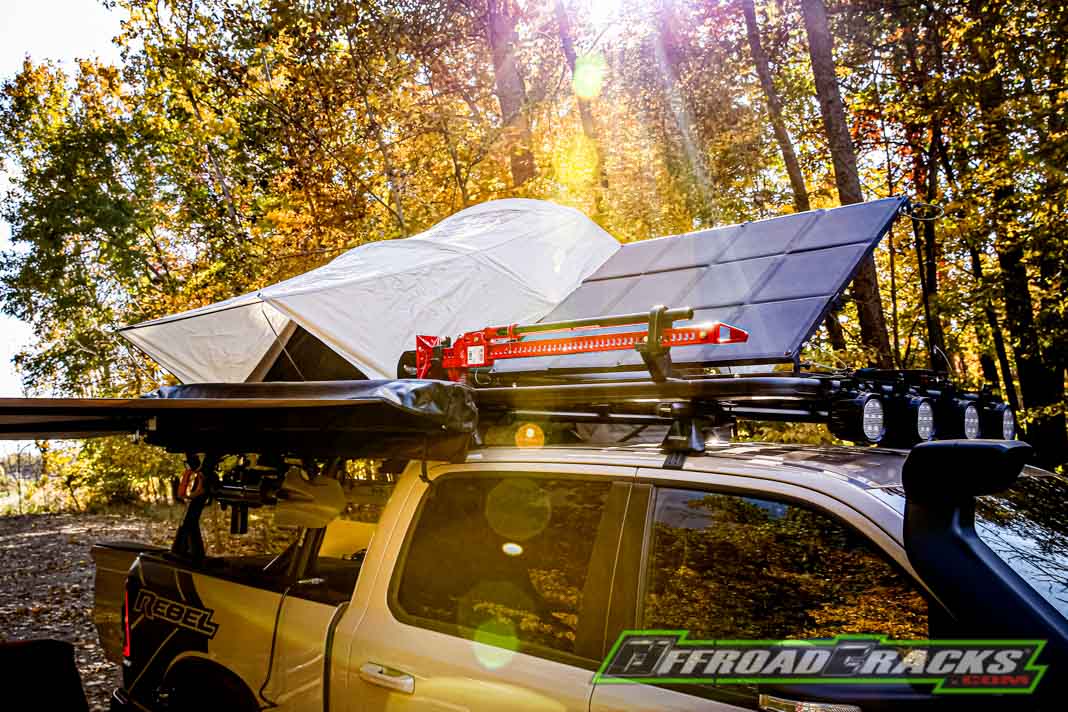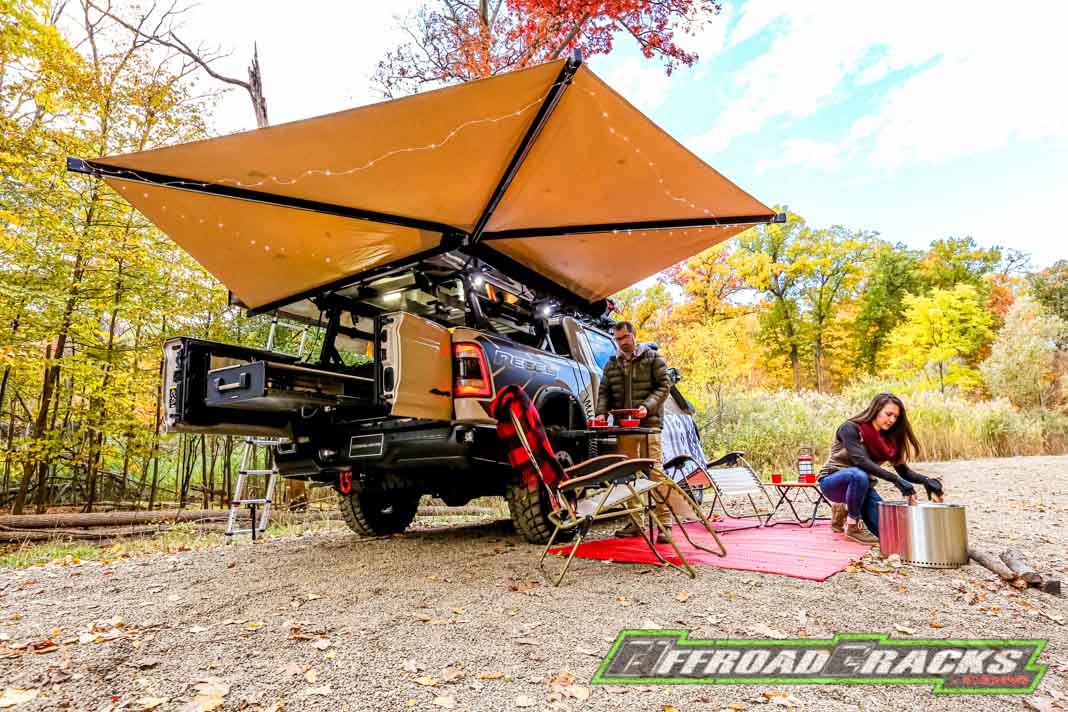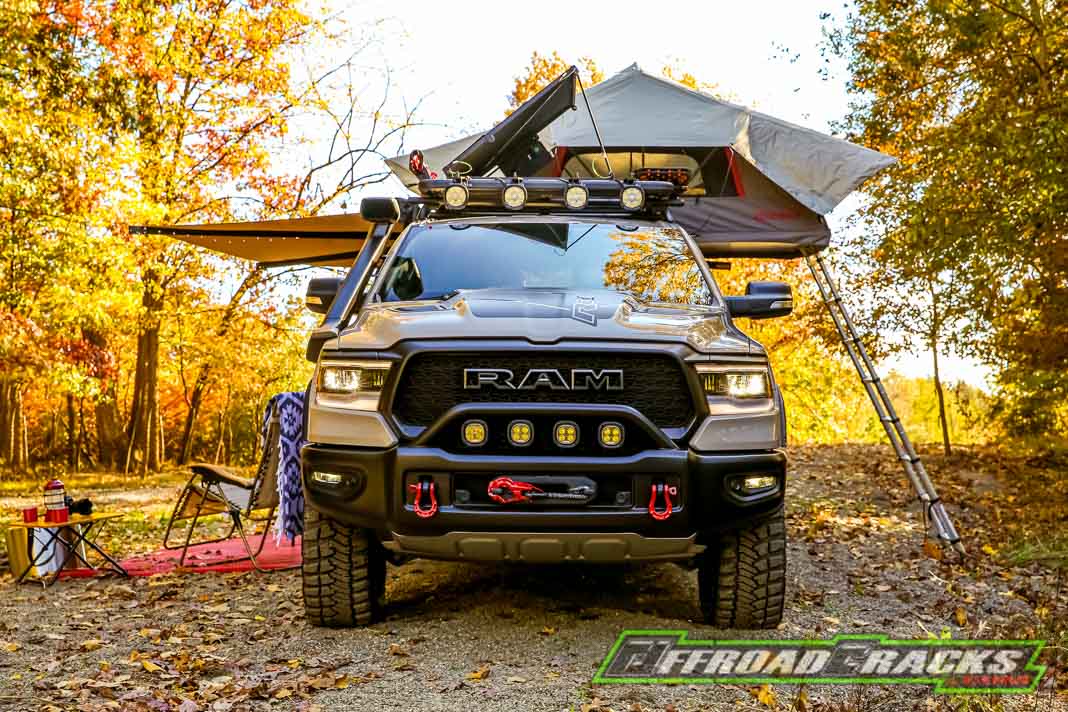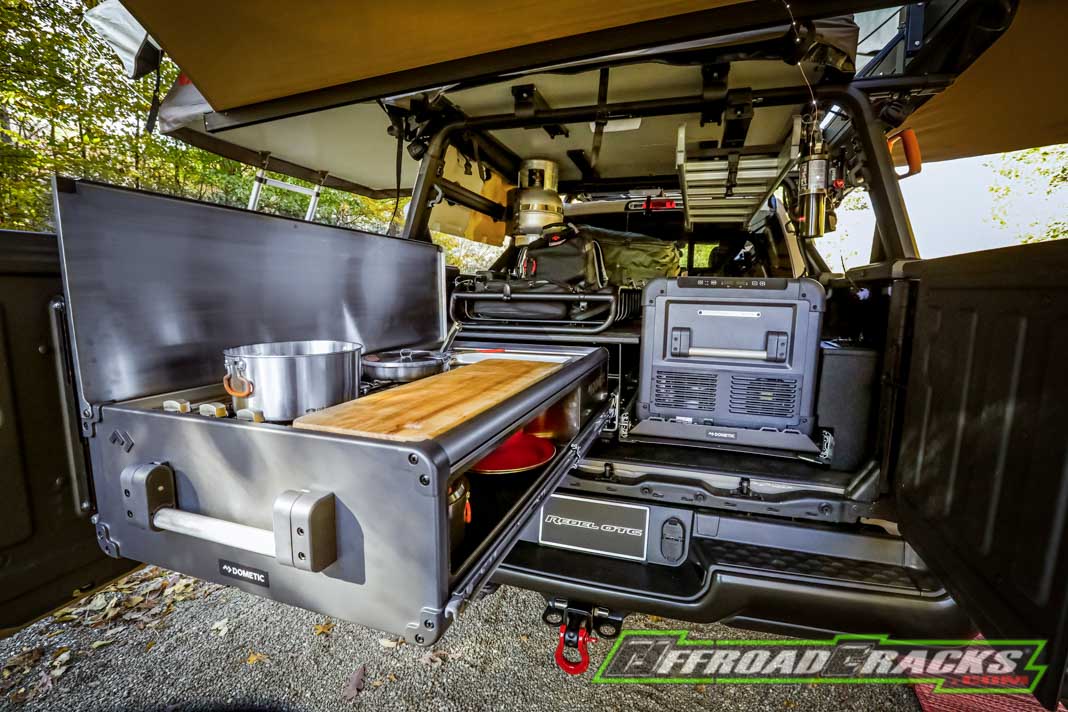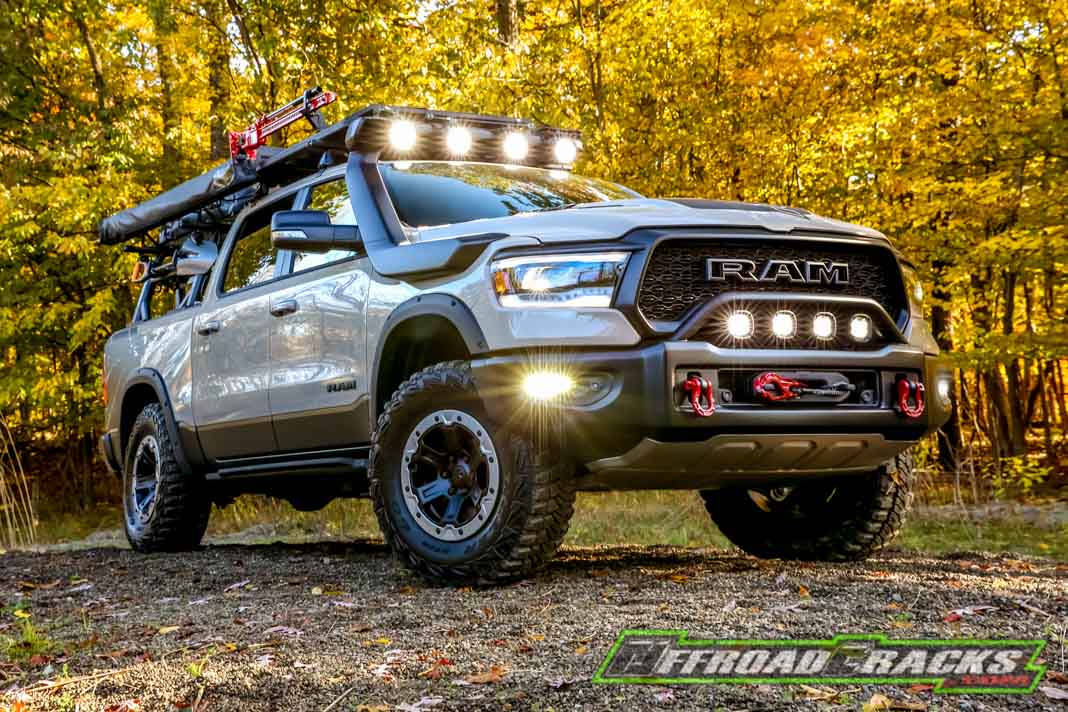 ---

Ram 1500 Rebel OTG (Off The Grid) Concept
As the overlanding movement continues to grow across the globe, the Mopar team, in conjunction with leading outdoor equipment suppliers, created a unique reality-based concept for the ultimate travel adventure: the Ram 1500 Rebel OTG concept.
"Unlike traditional 'four-wheeling,' in overlanding the journey is the final objective. The goal is to explore rather than conquer obstacles," said Joe Dehner, Head of Ram Truck and Mopar Design. "This is why we developed this concept, to allow vehicle-supported, self-reliant adventure travel, typically exploring remote locations and interacting with other cultures. This is the vehicle that I'd like to have whenever I choose to go 'off the grid.'"
The OTG concept uses as a canvas the new 2020 Ram 1500 equipped with the new 3.0-liter V-6 EcoDiesel engine, which offers exceptional low-end torque and extended driving range, coupled with a 33-gallon tank that makes it the ideal truck for long-distance travel.
The vehicle draws upon the rugged capabilities of the production Ram 1500 Rebel, improving all-terrain capability via Mopar's concept two-inch lift kit, beadlock wheels and 35-inch Goodyear tires.
The OTG concept also includes Mopar concept accessories, such as a front bumper with integrated winch, a larger grille with flow-through R-A-M badging and a functional snorkel air intake to improve off-road capability and performance. Front- and rear-wheel flares and step assist rock rails have been installed to protect the vehicle while traversing rough terrain. A concept rear bumper, adapted from the Ram 1500 Tradesman, improves the departure angle of the truck by relocating the exhaust.
Helped by Ram's unique multifunction tailgate with 60/40 split swing-away doors, the bed of the truck has been accessorized to offer versatile utility for extended adventures.
A bed rack system fits atop the truck bed, carrying a collapsible rooftop tent, which can be accessed via a stowable ladder. Enhancing the overlanding experience, inside the truck bed there is a retractable battery-powered cooler and kitchen unit with a gas-powered stove and sink with an on-board water system. An added rack structure is mounted above the cab to provide additional storage space for tools and equipment.
A solar panel set, which can be deployed at any moment to generate electricity, and a backup power supply eliminates the need for a gas-powered generator, freeing cargo capacity. A concept hide-away bed step in the rear makes loading and unloading easier. The concept truck is also equipped with an on-board air compressor in the bed cargo area.
For vehicle recovery and extraction, the OTG is equipped with an integrated front-bumper winch, traction mats attached to the rack system and a high-lift jack for uneven ground mounted on the top of the cab. To make the dark campsite brighter while night camping, LED off-road driving lamps are mounted on the front bumper. Also, supplemental LED backup lamps have been incorporated into the rear bumper and task lighting has been attached to the rear rack system for nighttime campsite illumination.
The overlanding purpose of the Ram 1500 Rebel OTG concept is reinforced by an outdoors theme that includes Mojave Sand exterior finish color, unique interior accents and showcases its roots with a Mopar Rebel hood graphic.
Quelle / Source: FCA