CAN AM MAVERICK X3 TURBO RR 2022
---
HINWEIS: Das Video ist noch deaktiviert, damit keine unerwünschte Datenübertragung zu Youtube stattfindet. Zur Aktivierung bitte auf das Vorschaubild/Video-Link klicken. Damit werden Daten übermittelt, zu deren Art, Umfang und Verwendungszweck wir keineAuskünfte geben können.
---
NOTE: The video is still deactivated so that no unwanted data transfer to YouTube takes place. To activate, please click on the preview image / video link. This transmits data about the type, extent and purpose of which we cannot provide any information.
---

2022 CAN-AM MAVERICK X TURBO RR MIT 202 PS $30,299 (Smart Shocks) $28,599 (Standard Shocks)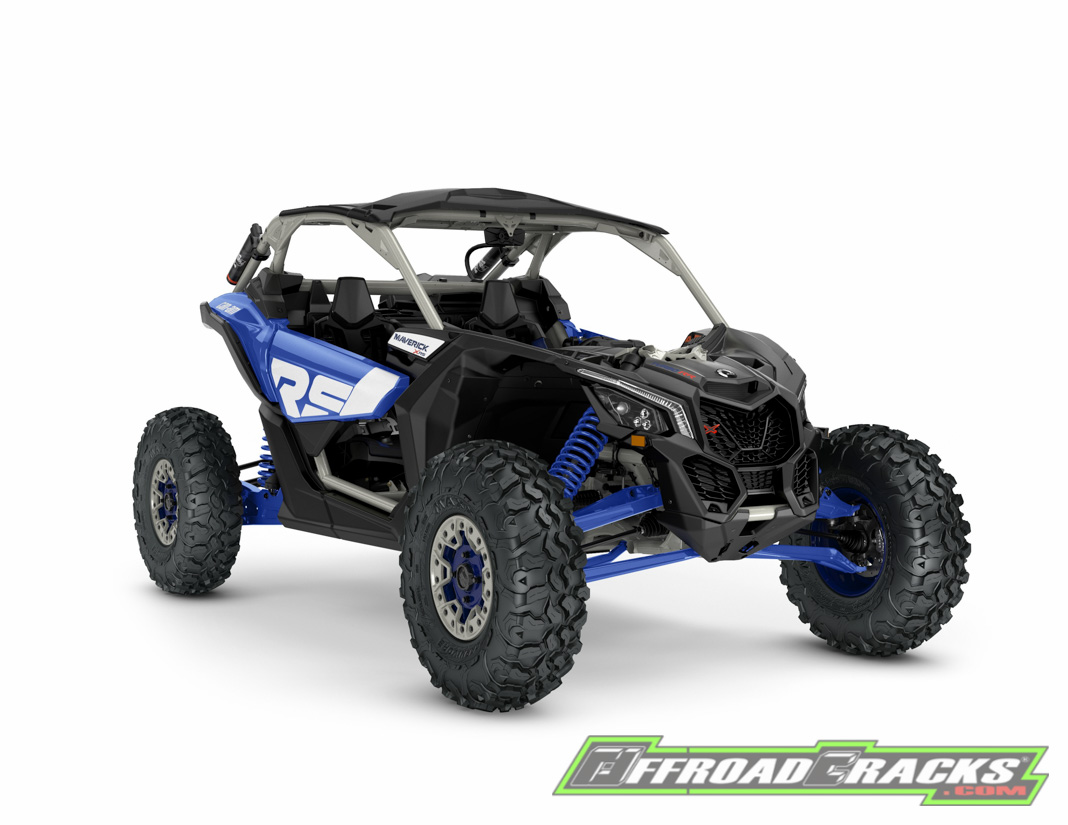 Can-Am präsentiert einen 5-PS-Leistungszuwachs in seinem Top-Modell mit Rotax Turbo RR-Motor an. Der Motor ist in einem überarbeiteten Chassis untergebracht, das in der gesamten X-Modellreihe zu finden ist.
202 PS und eine optimierte Luftströmungsdynamik verändert alles auf Sand, Schlamm und Fels, so der Hersteller. Wo auch immer man unterwegs ist, sind die Maverick X-Modelle noch robuster, schneller und agiler denn je.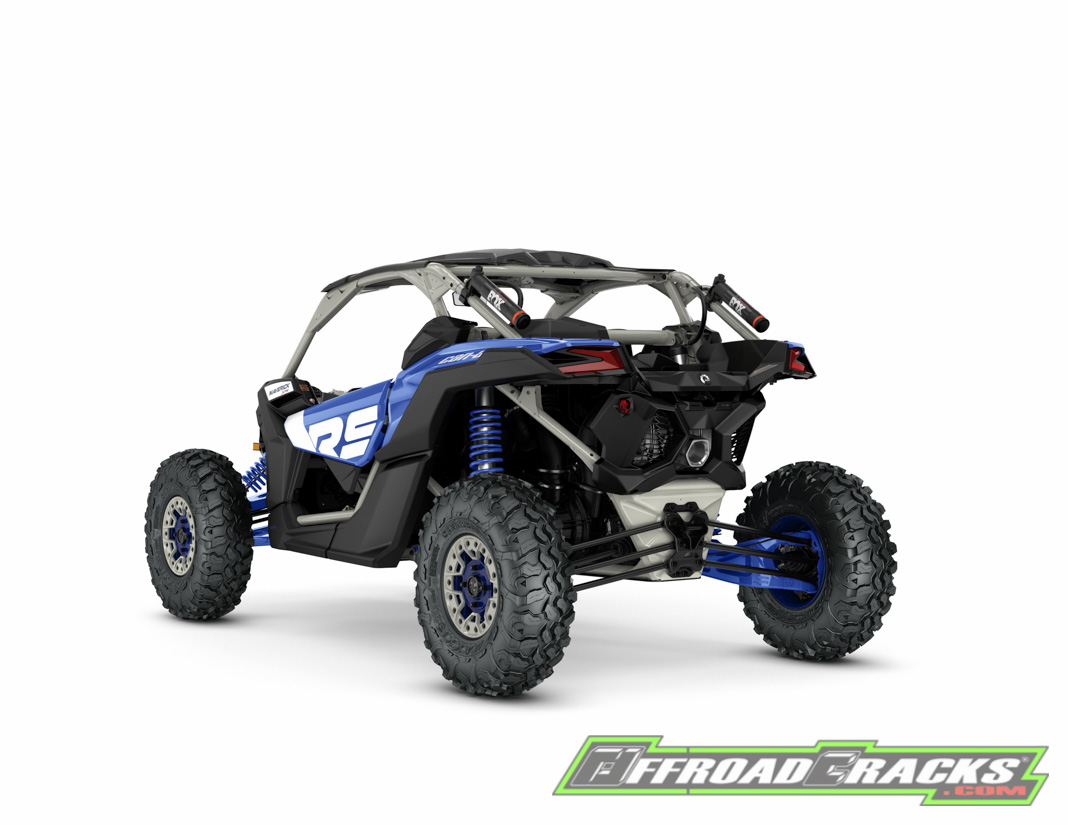 Stärkster DREIZYLINDER-MOTOR seiner Klasse
202 PS Rotax ACE Turbo RR-Motor: Der stärkste verfügbare Side-by-Side-Motor mit maximaler Zuverlässigkeit und Leistung. Verbesserte Kolben, größerer Turbolader, ultraeffizienter und langlebiger Ladeluftkühler samt Hochleistungsluftfilter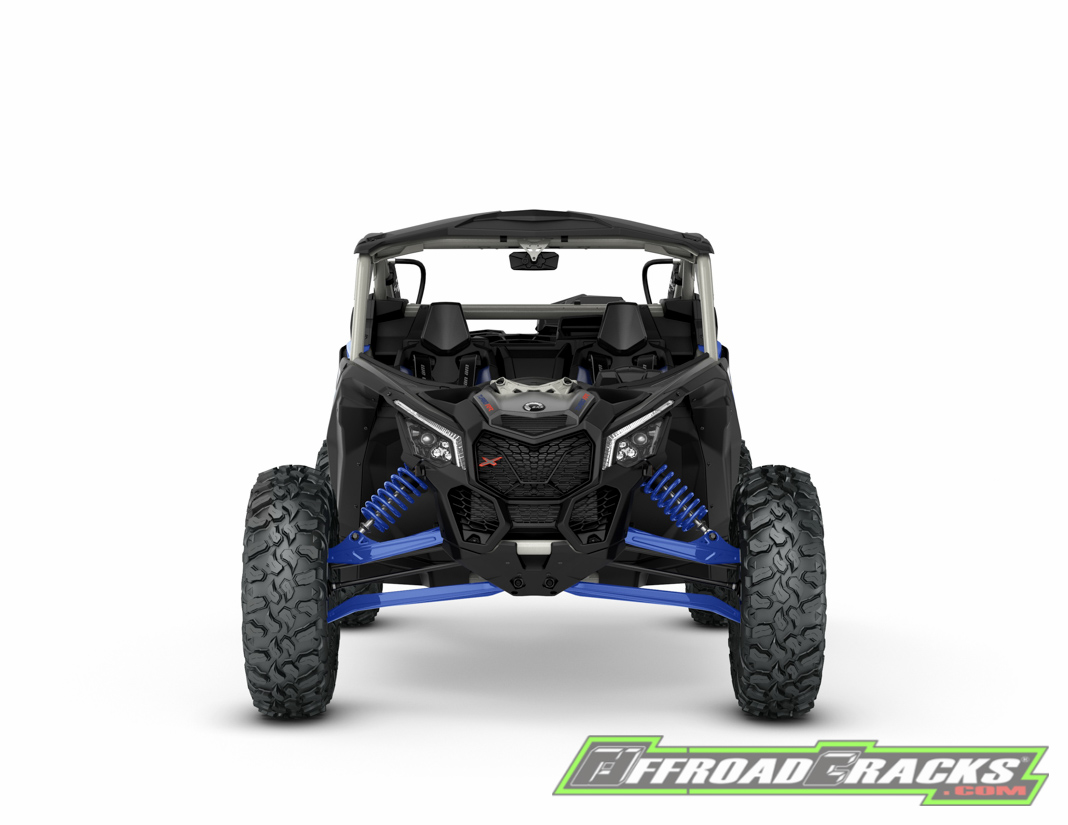 FOX-PARTNERSCHAFT FÜR DIE ERSTE VOLLSTÄNDIG SELBSTVERSTELLBARE FEDERUNG DER BRANCHE
Der Maverick X hat alles verändert – jetzt legt er mit der fortschrittlichsten Federung, die jemals an einem Can-Am montiert wurde, nach. Die semiaktive Smart-Shox-Federung reagiert während des Fahrbetriebs sowohl auf die Druck- als auch auf die Zugstufe mit unübertroffener Geschwindigkeit.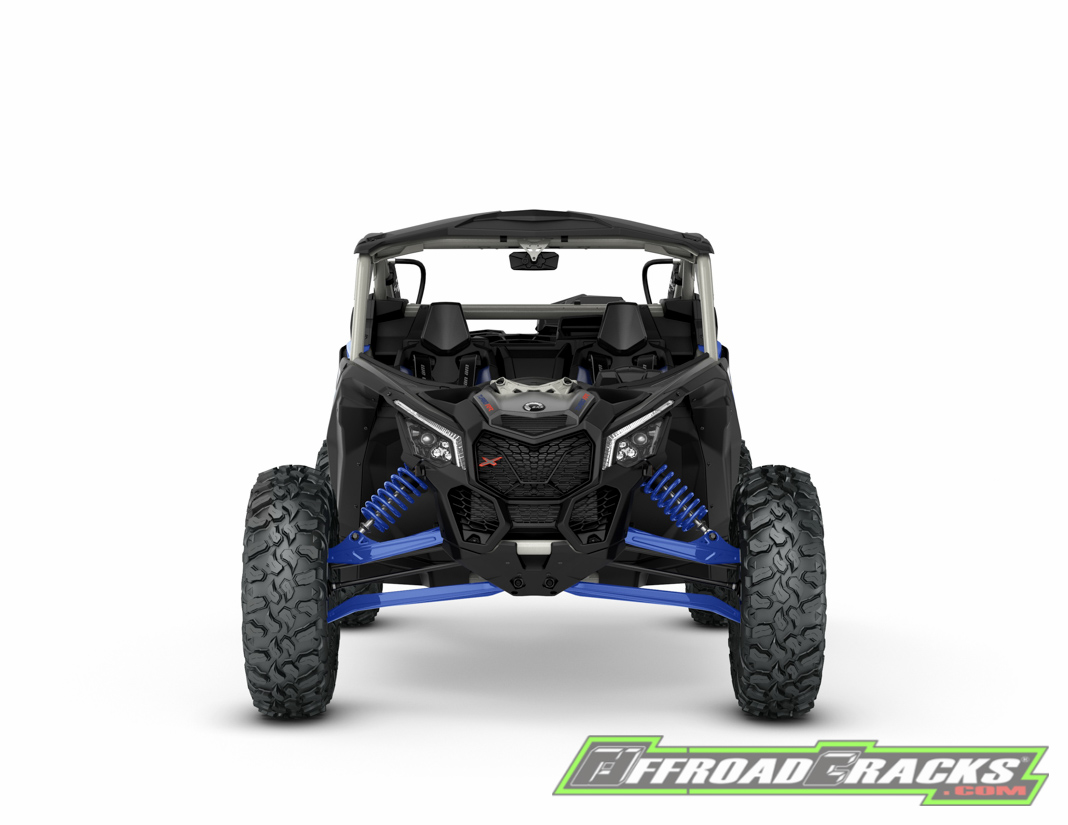 NEUE 32-Zoll-Bereifung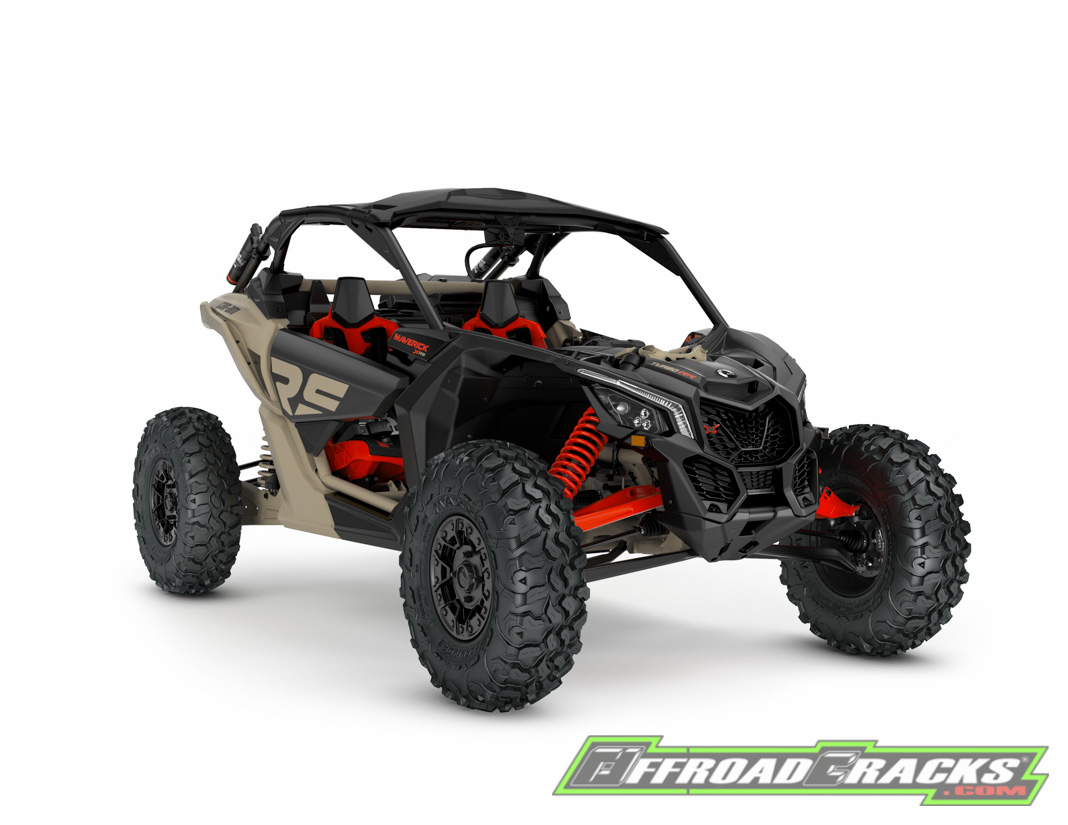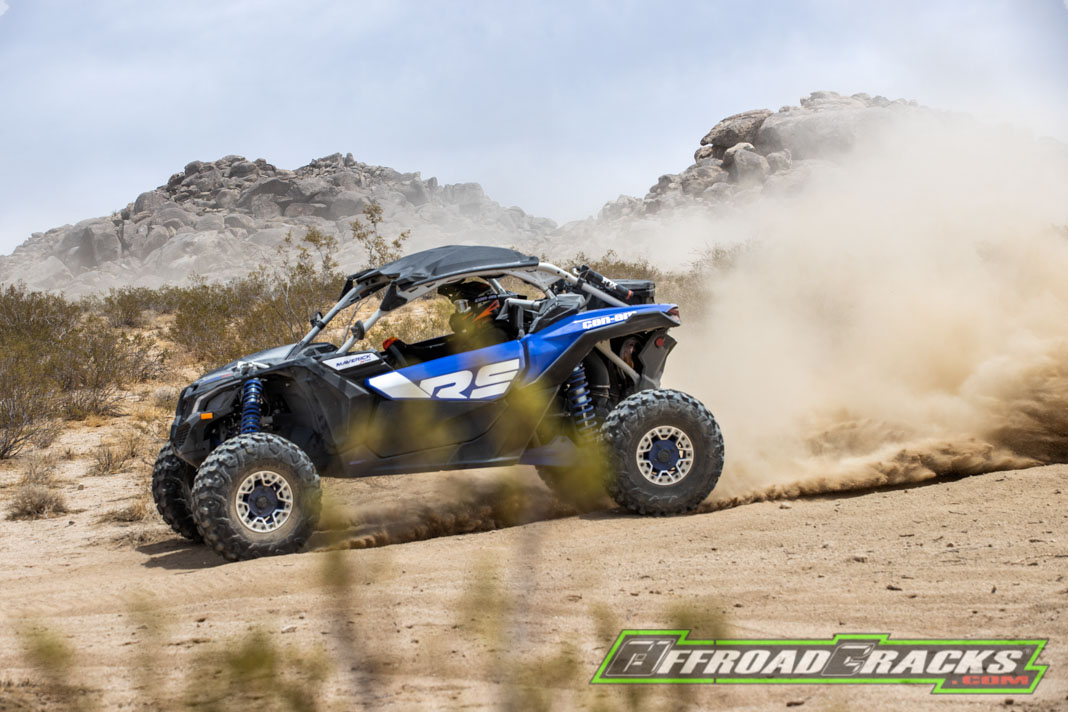 Die X mr und X rc Turbo RR Modelle bieten jetzt 64-Zoll & 72-Zoll Spurbreite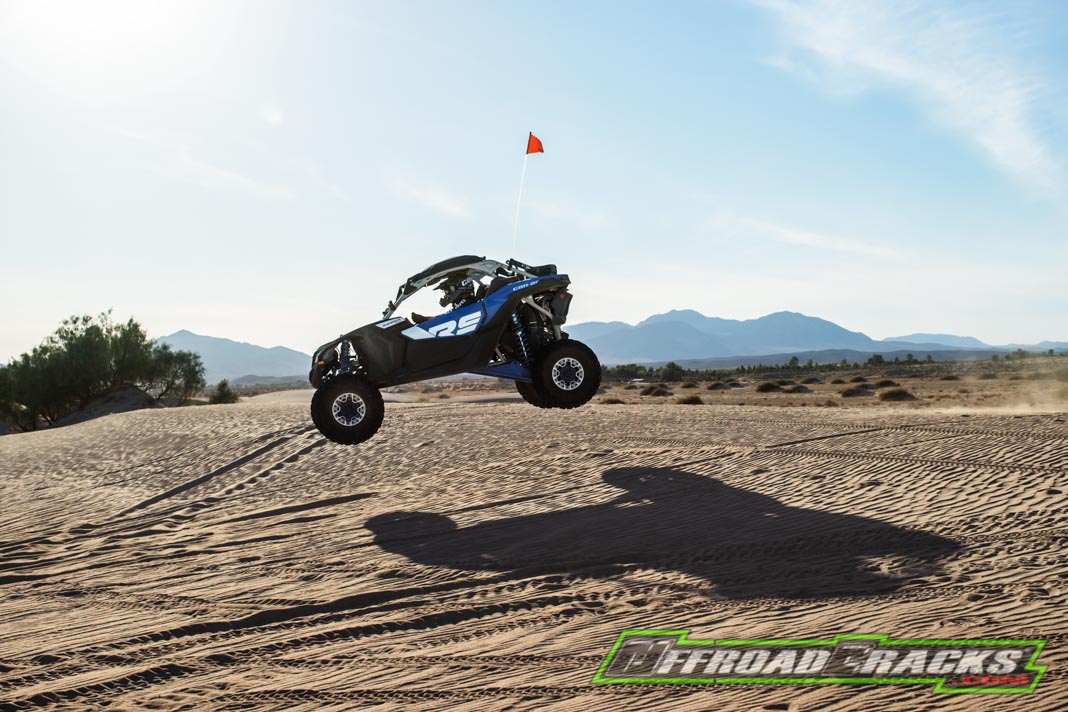 DIE BESTE WAHL
Das sind die Bestien für deine OFFROAD-SPASS. Wählen die RC-Modelle für felsiges Terrain. MR für Schlamm, RS für Dünen und DS für die Wüste. Sie graben Schlamm, sieben Sand und essen Felsbrocken zum Frühstück.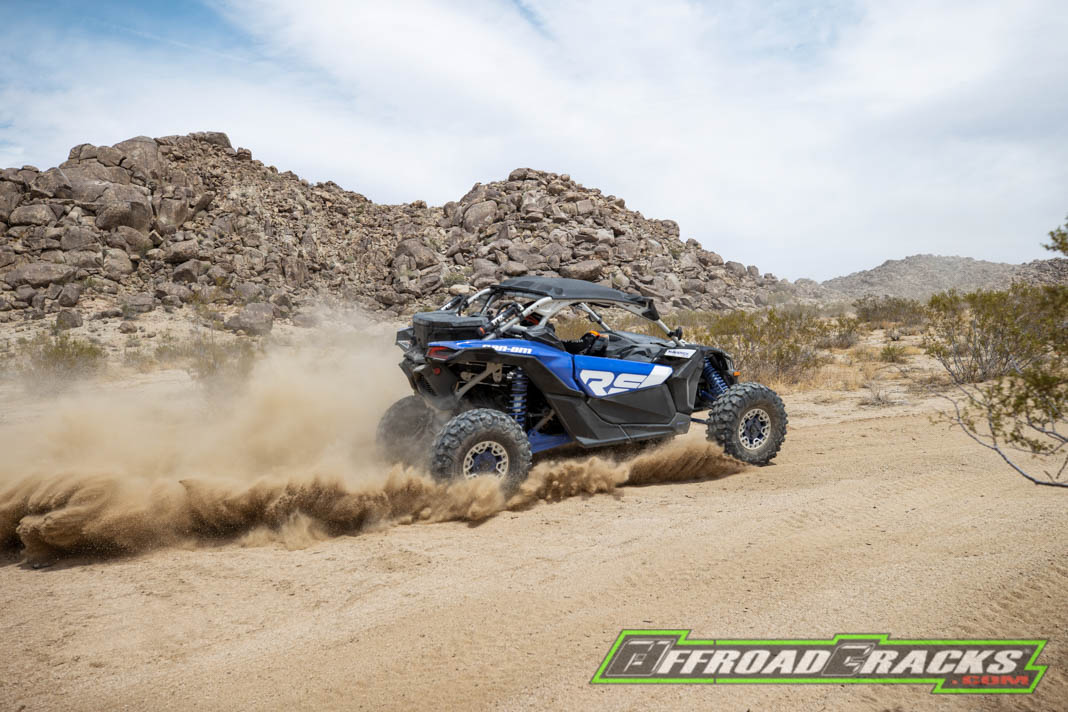 QUALITÄTSFELGEN & REIFEN
Ausgestattet, um die Distanz zu überbrücken und das Beste aus dem Maverick X3 herauszuholen – überall. Jedes Maverick X-Paket erhält ein einzigartiges Setup von gestaffelten 30-Zoll-ITP Cryptid-Schlammreifen bis hin zu den legendären 32-Zoll-Maxxis Carnivore-Reifen mit Beadlock-Rädern.
Die Verfügbarkeit in Deutschland ist noch offen…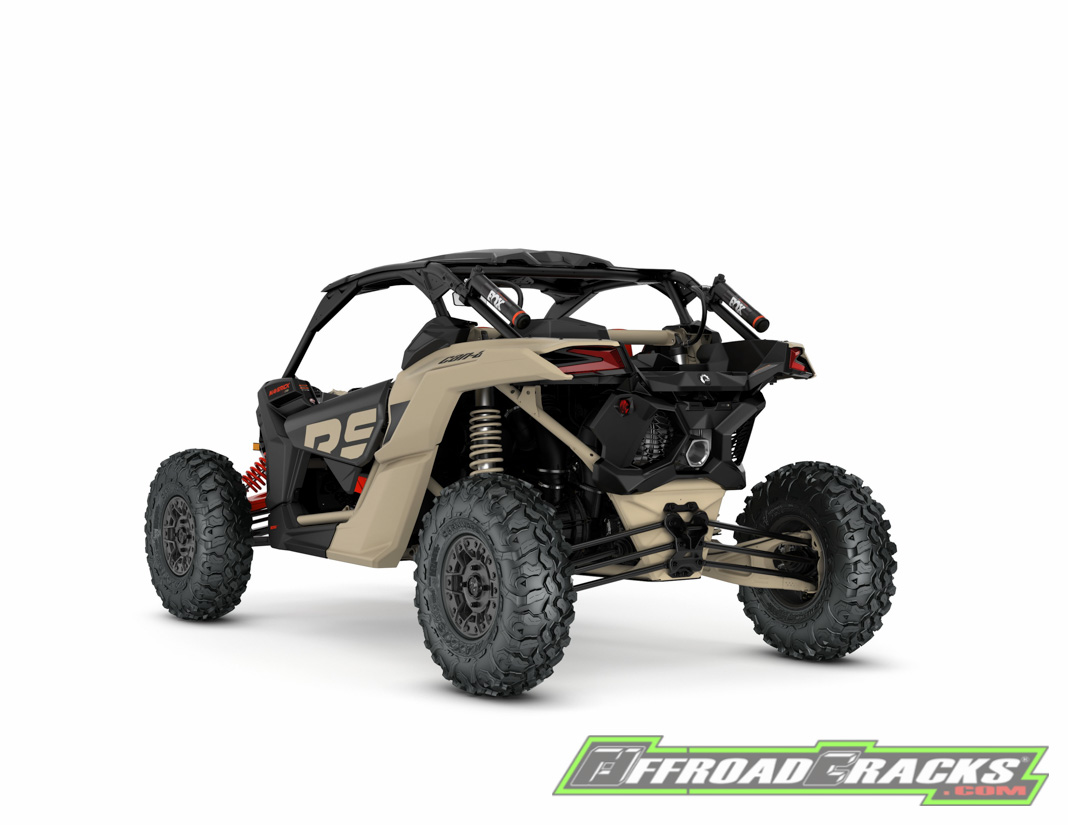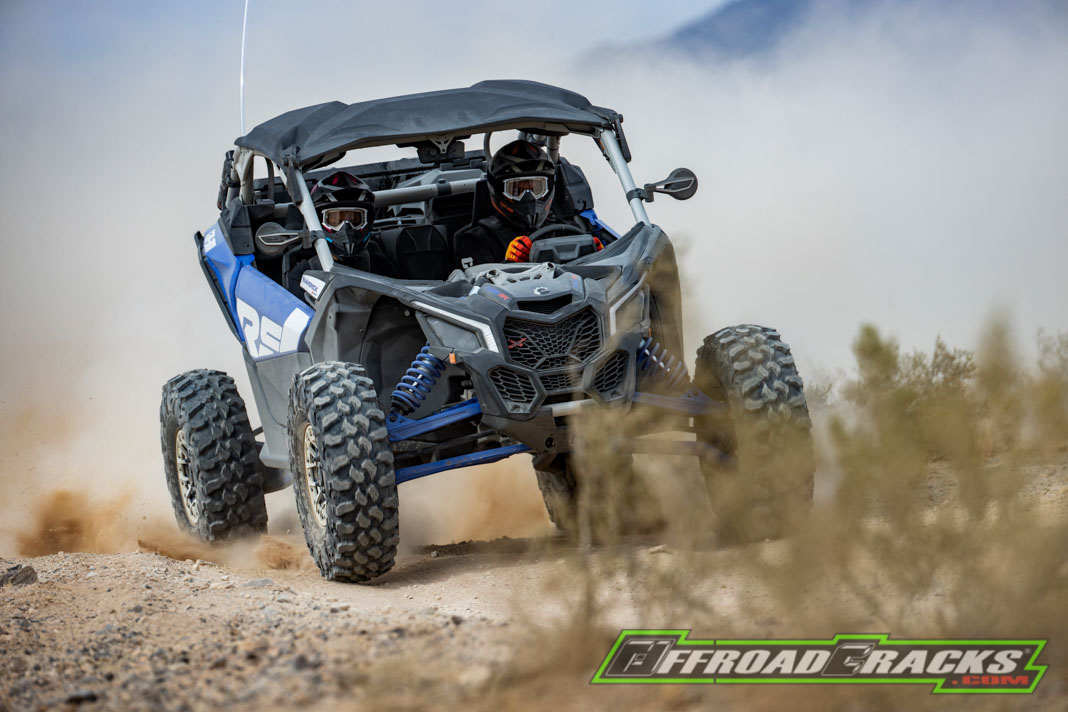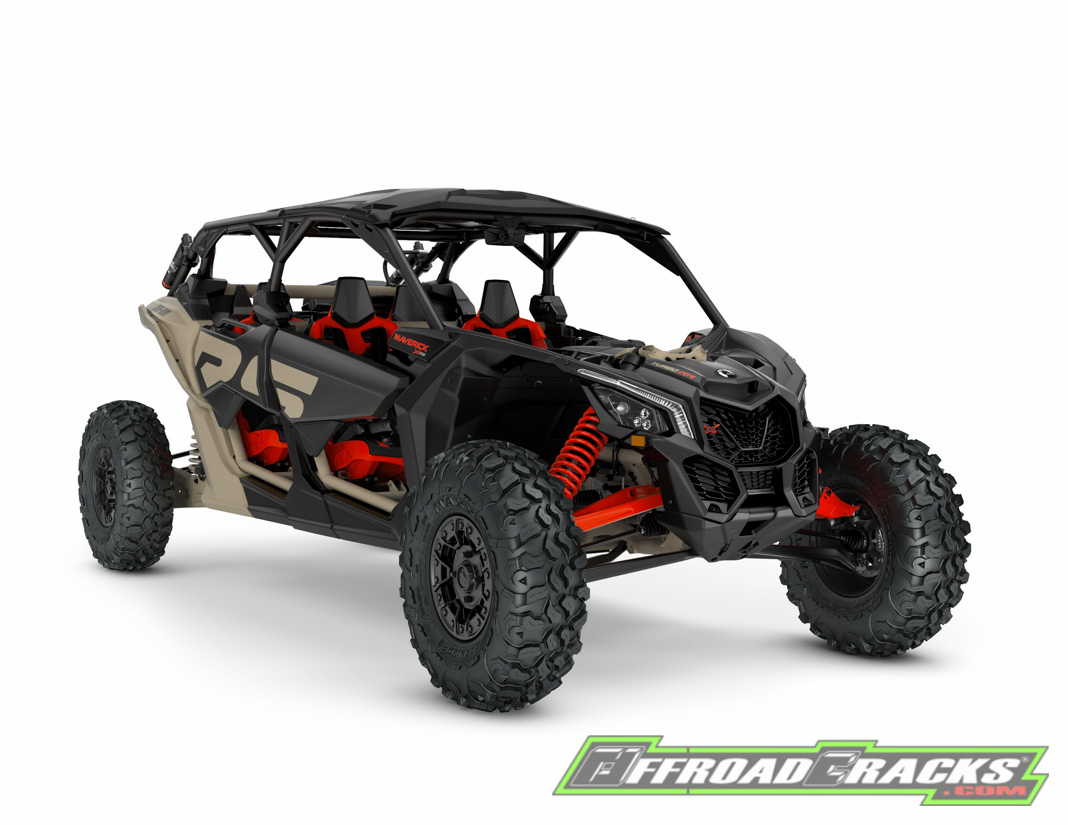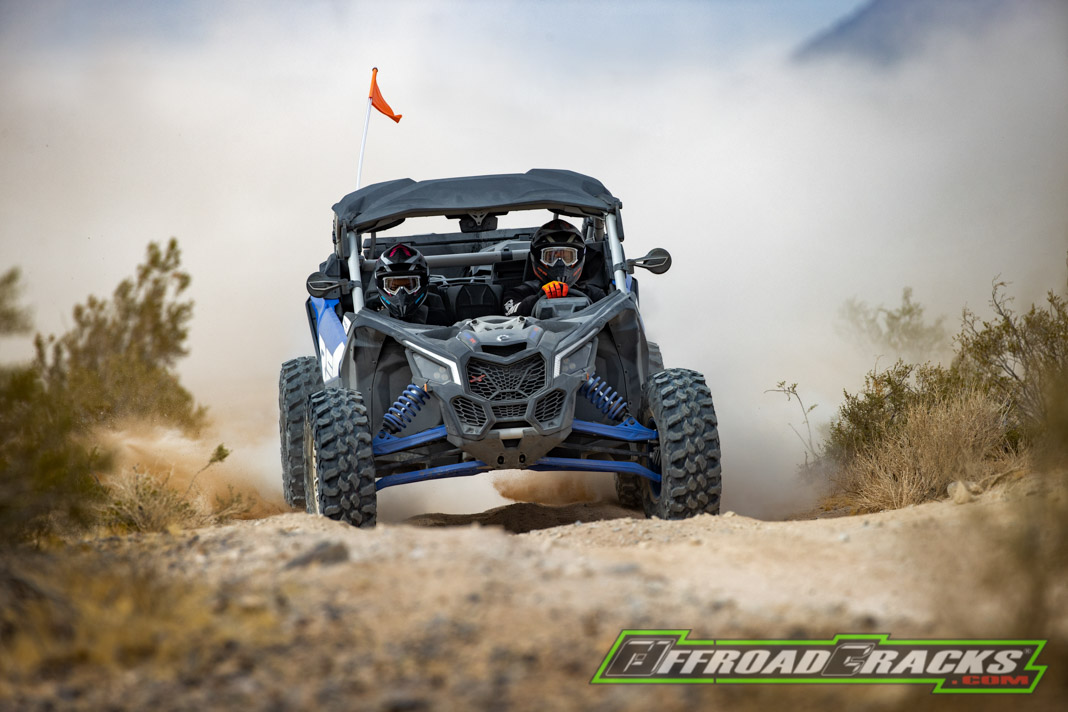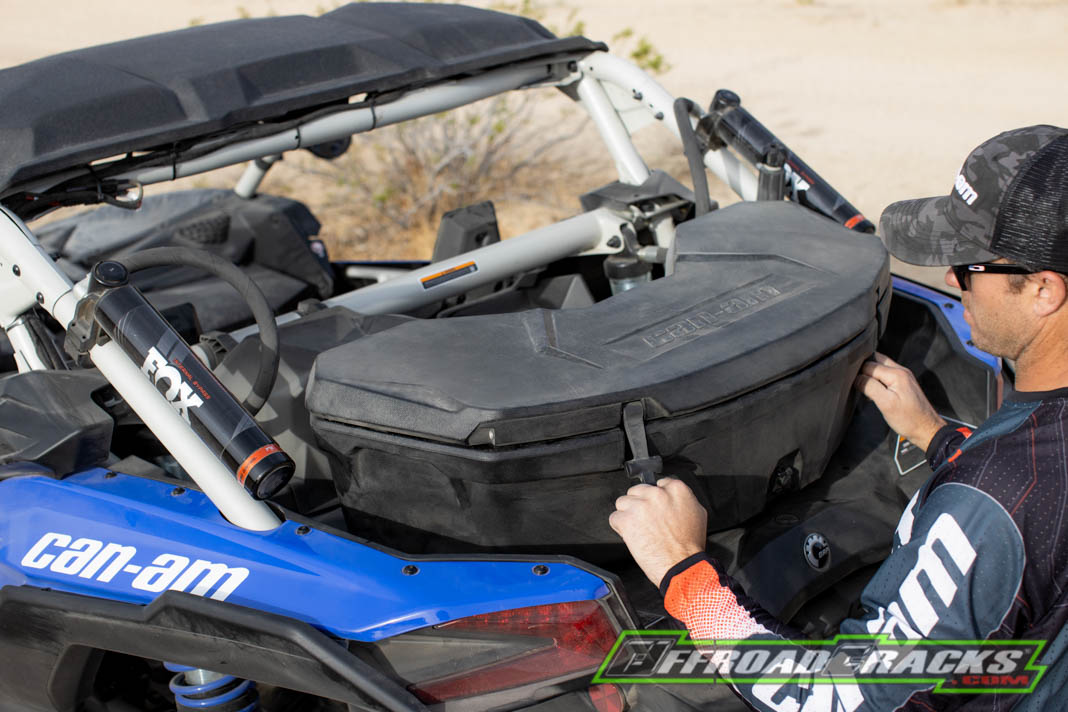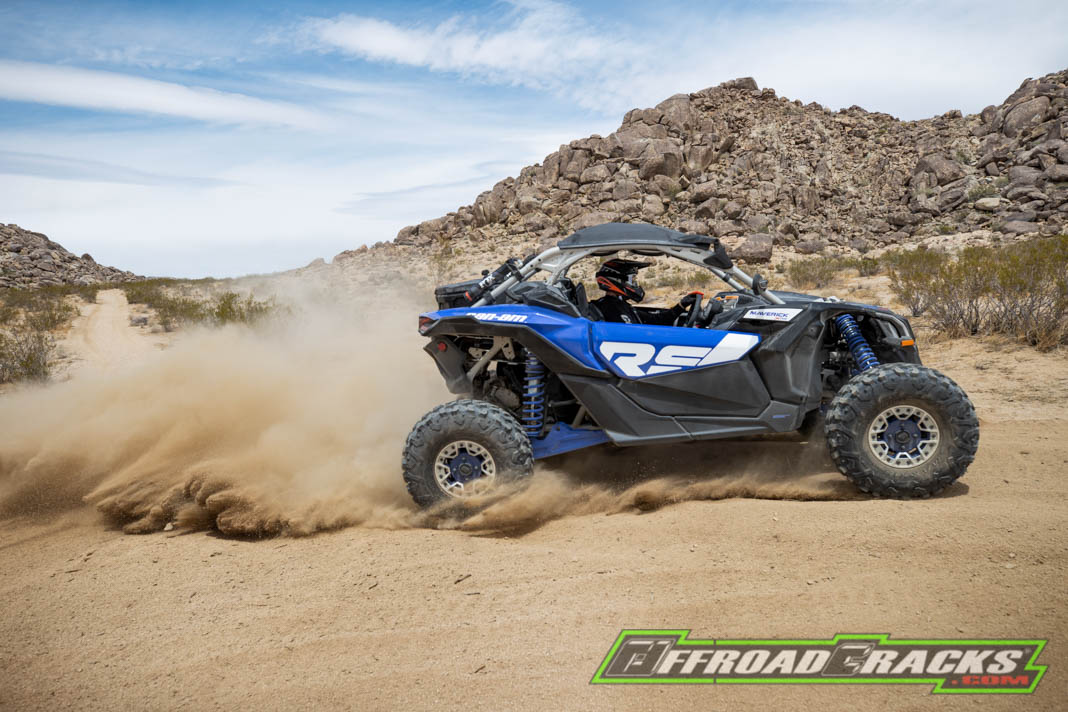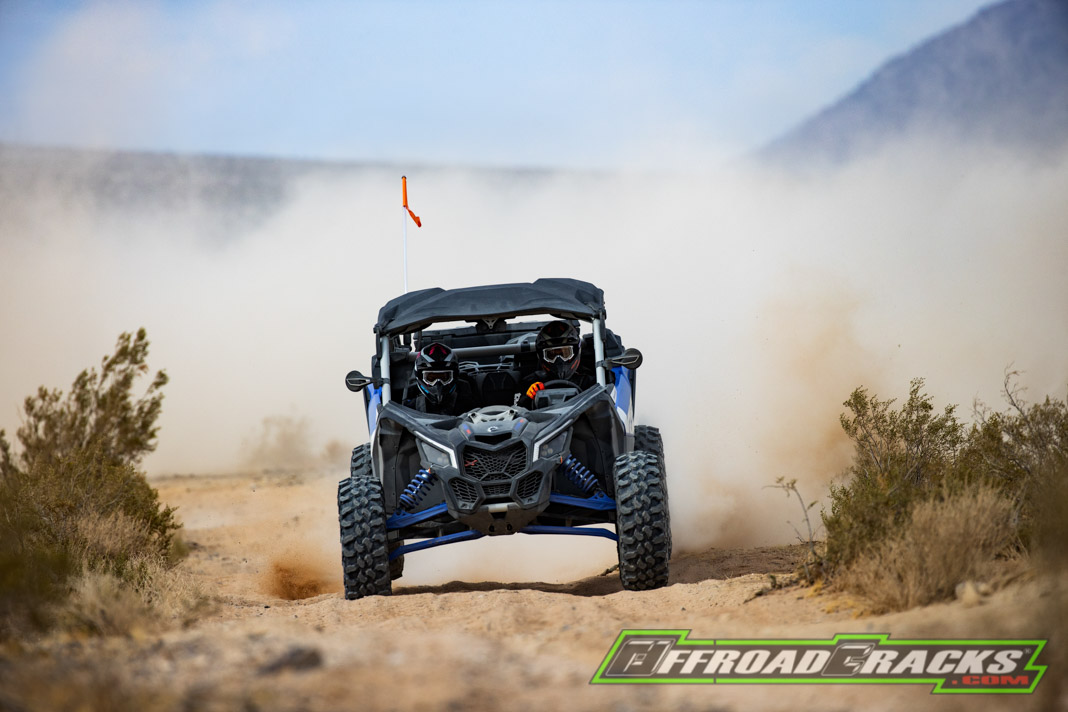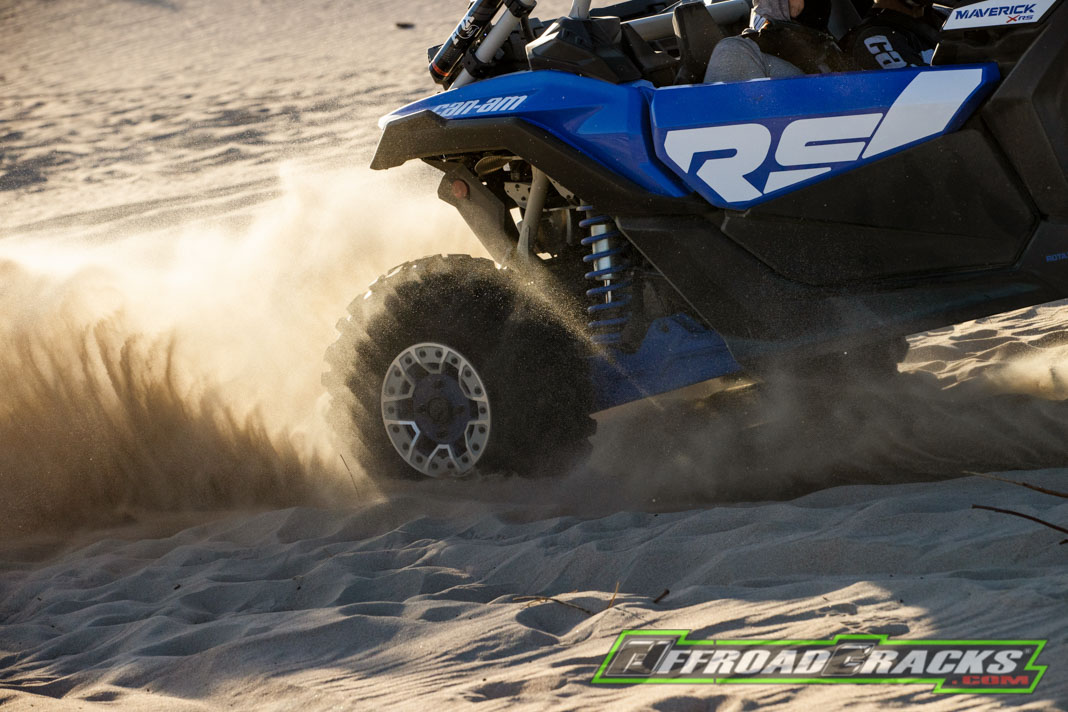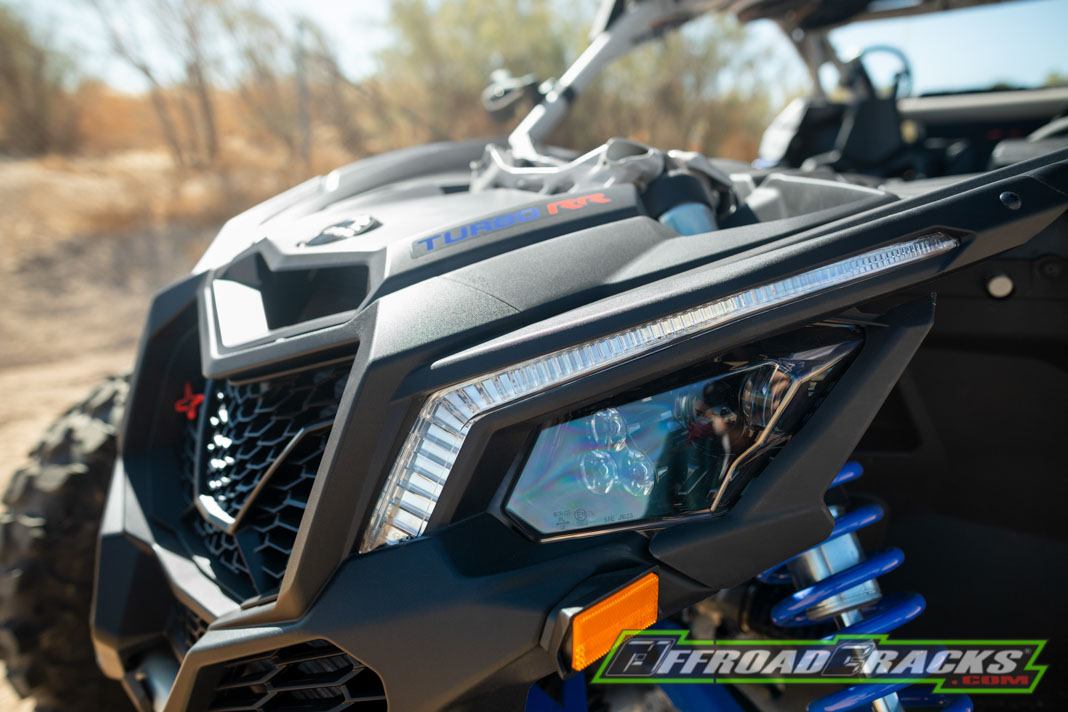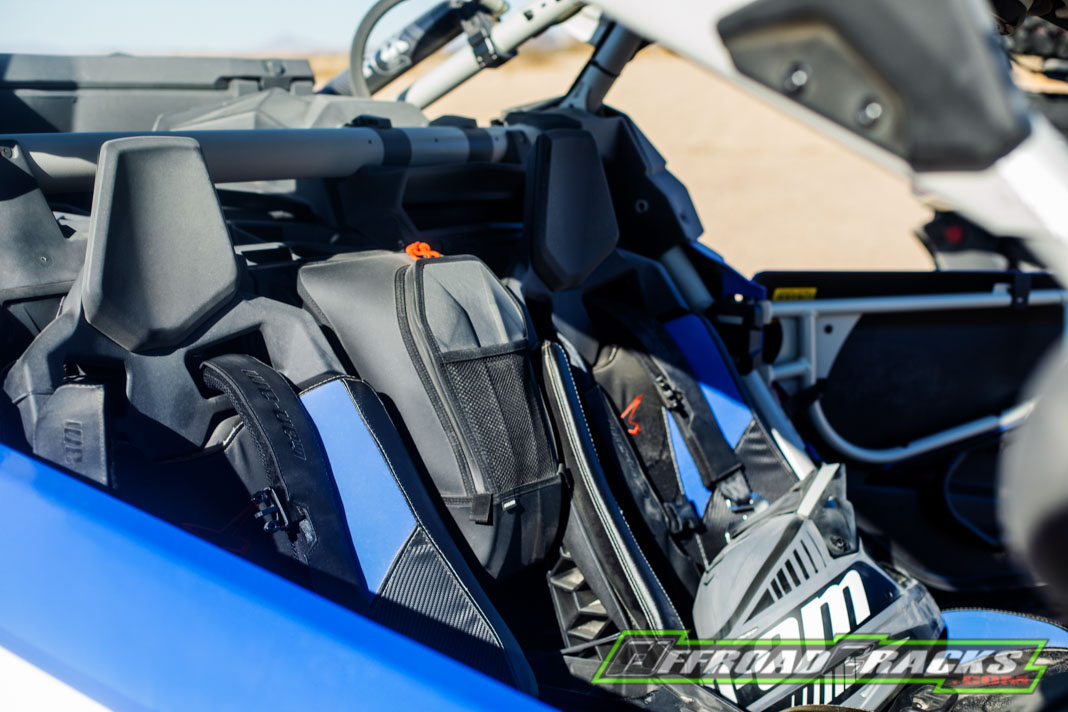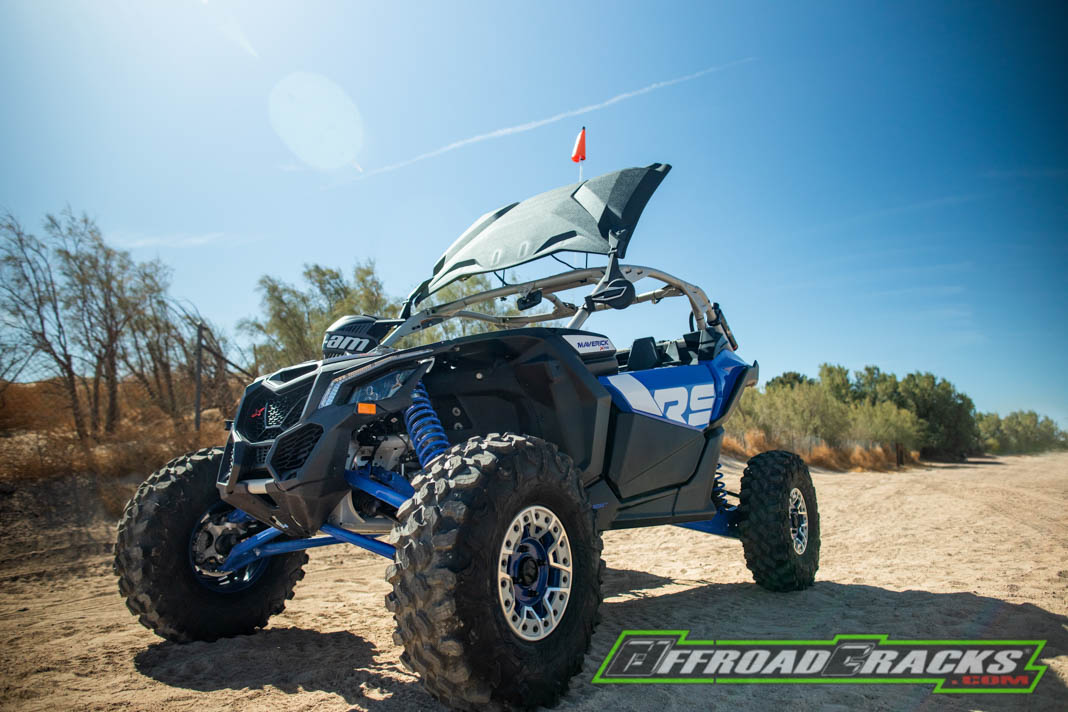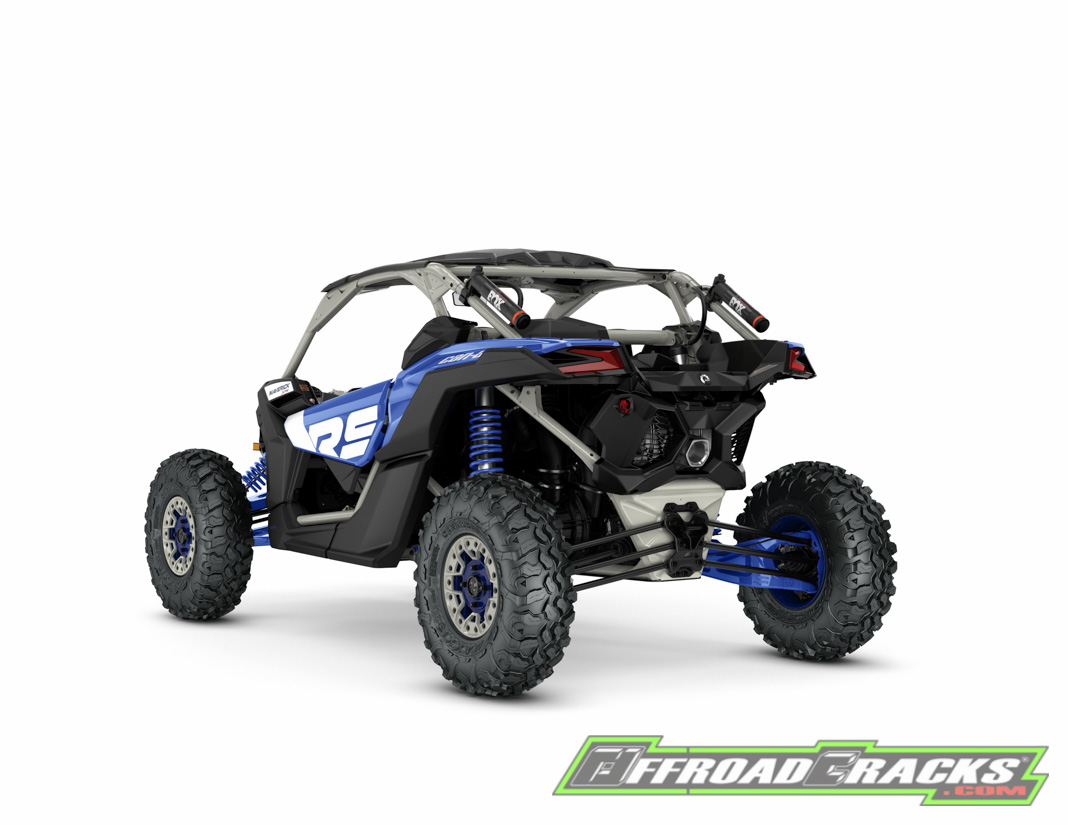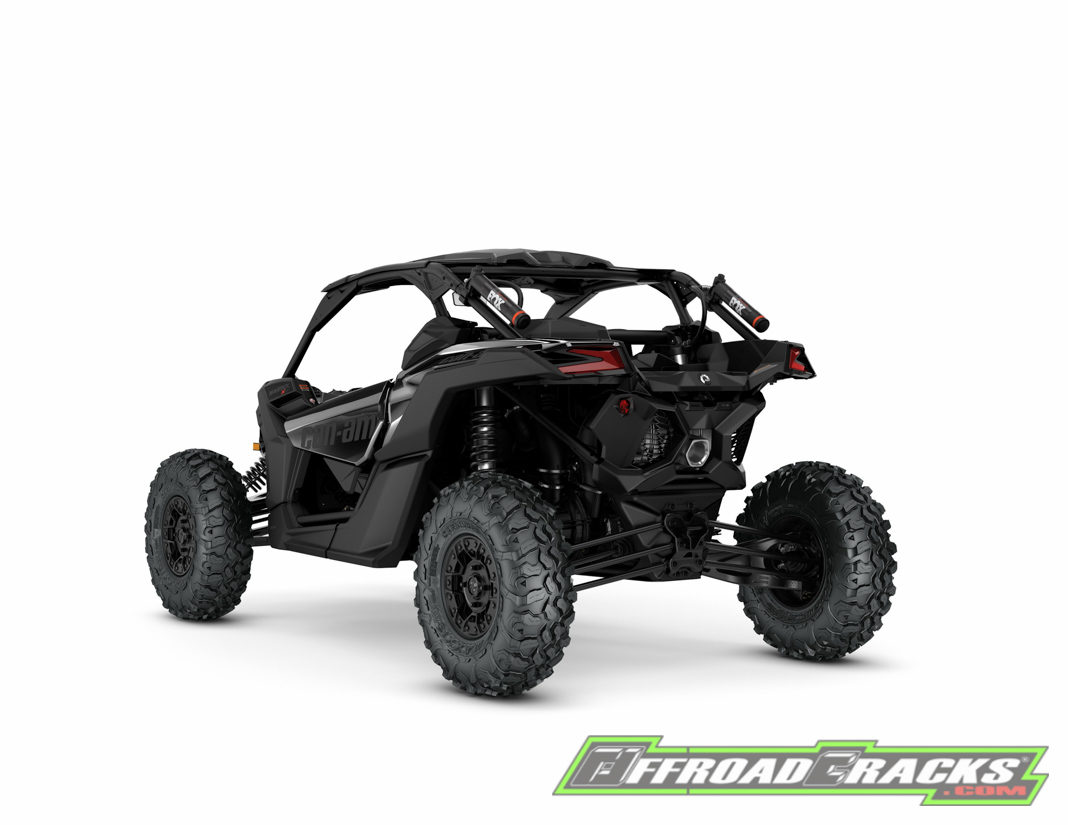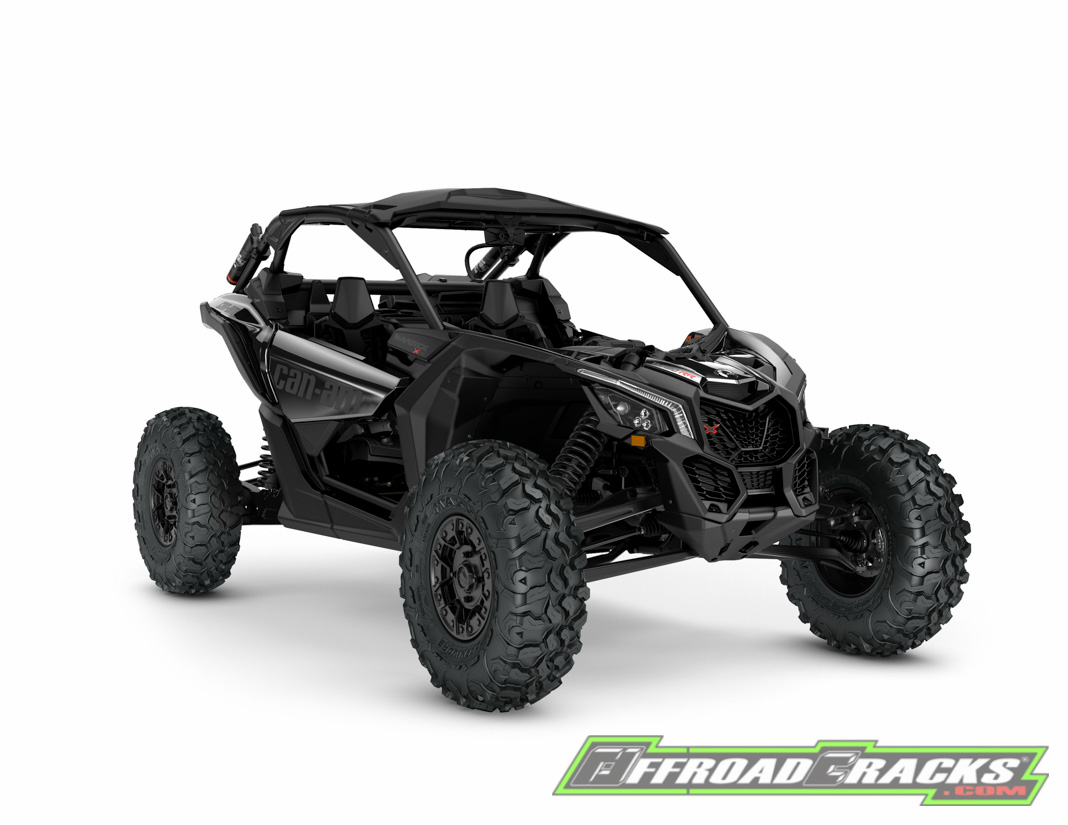 ---

200HP 2022 CAN-AM MAVERICK X3 TURBO RR $30,299 (Smart Shocks) $28,599 (Standard Shocks)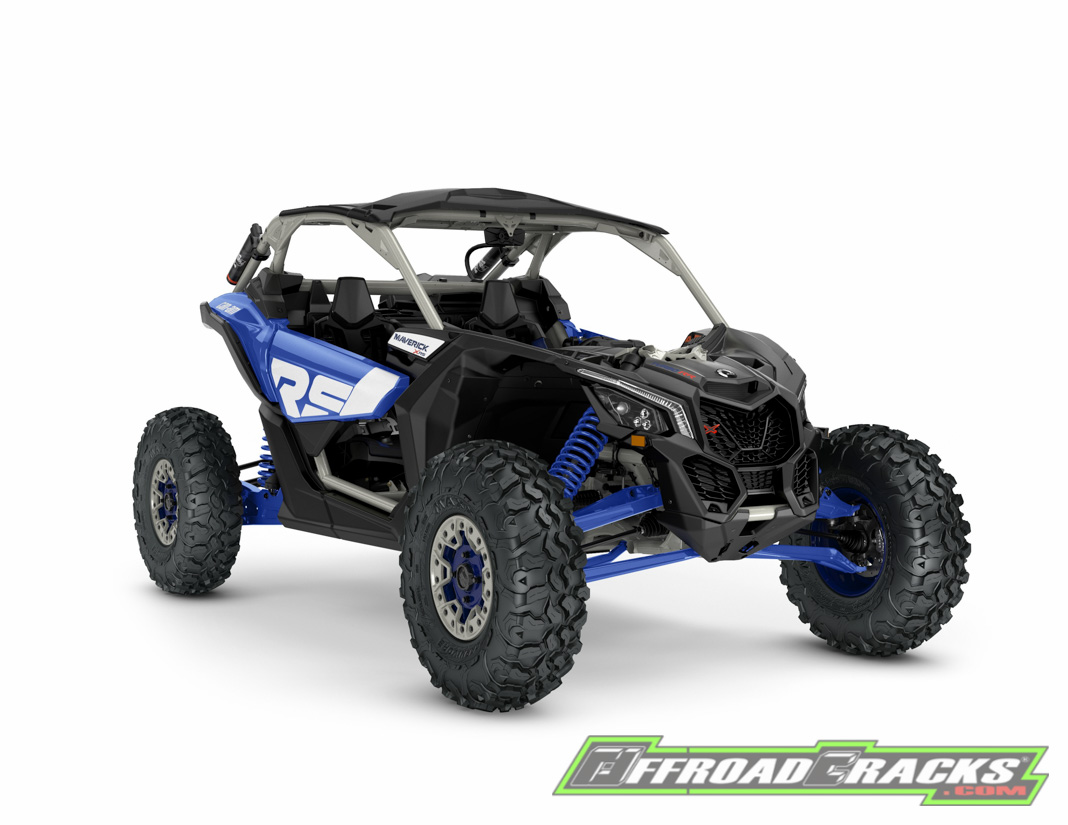 Can-Am announced a 5 hp bump in their top of the line Rotax Turbo RR engine. The engine will be placed in an updated chassis that's found throught the X3 model line up.
RIDE A REBEL WITH A CAUSE
With turbocharged machines this fast, objects in the mirror are farther than they appear. From 200 hp to advanced airflow dynamics, this changes the game on sand, mud, and rock. Anywhere you roam, the Maverick X3 lineup is tougher, faster and more agile than ever. Drive on the edge, and back.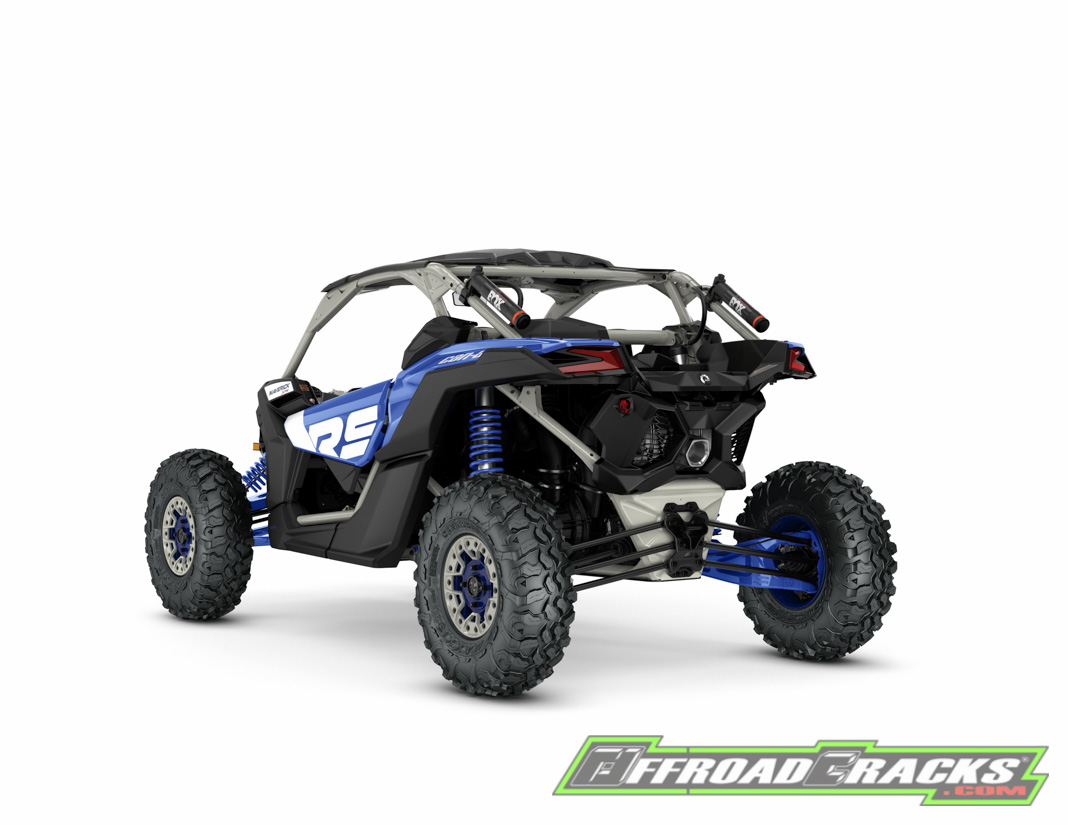 LEADING TRIPLE-CYLINDER ENGINE
200 Horsepower Rotax ACE Turbo RR engine
The most powerful side-by-side engine available anywhere, with maximum reliability and performance. Upgraded pistons, a larger turbocharger, ultra-efficient and durable intercooler and high performance air filter will propel you to the front of any pack.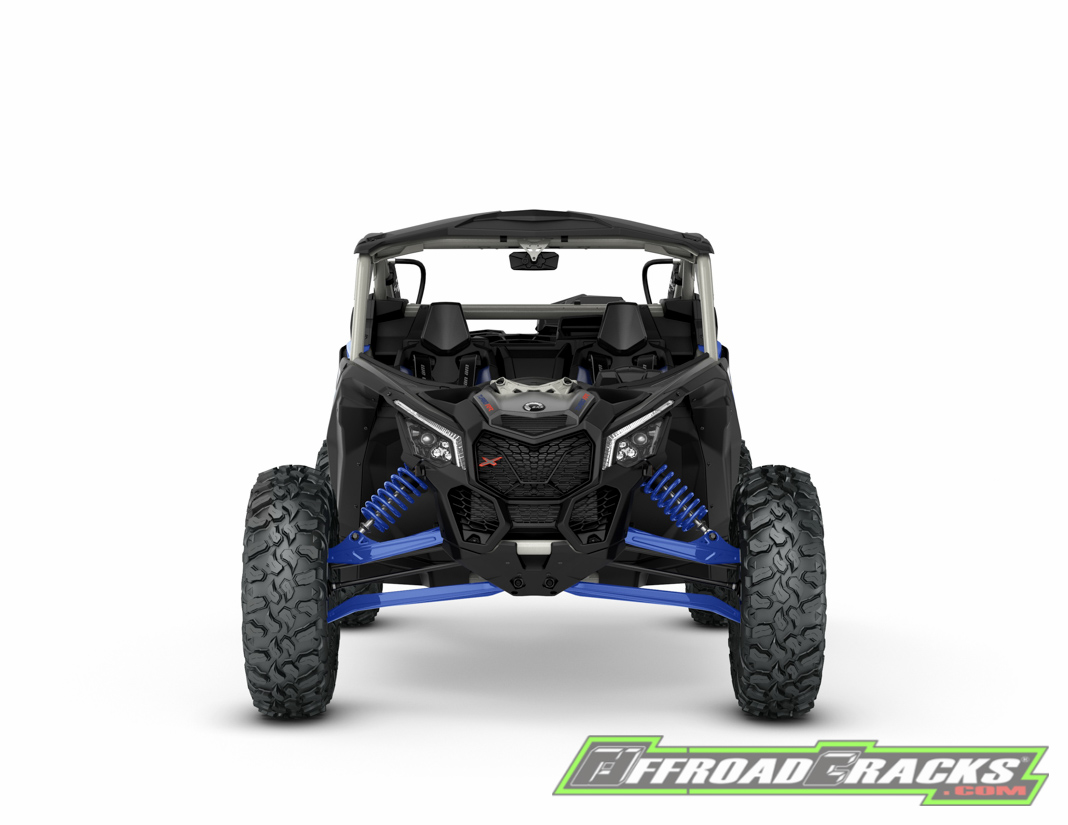 THIS IS WHY WE LEAD
PARTNERING WITH FOX FOR THE INDUSTRY'S FIRST, FULLY SELF-ADJUSTABLE SUSPENSION.
The Maverick X3 changed everything—now it's pulling farther ahead with the most advanced suspension ever fitted to a Can-Am. The semi-active Smart-Shox suspension reacts to both compression AND rebound with unmatched speed over any terrain.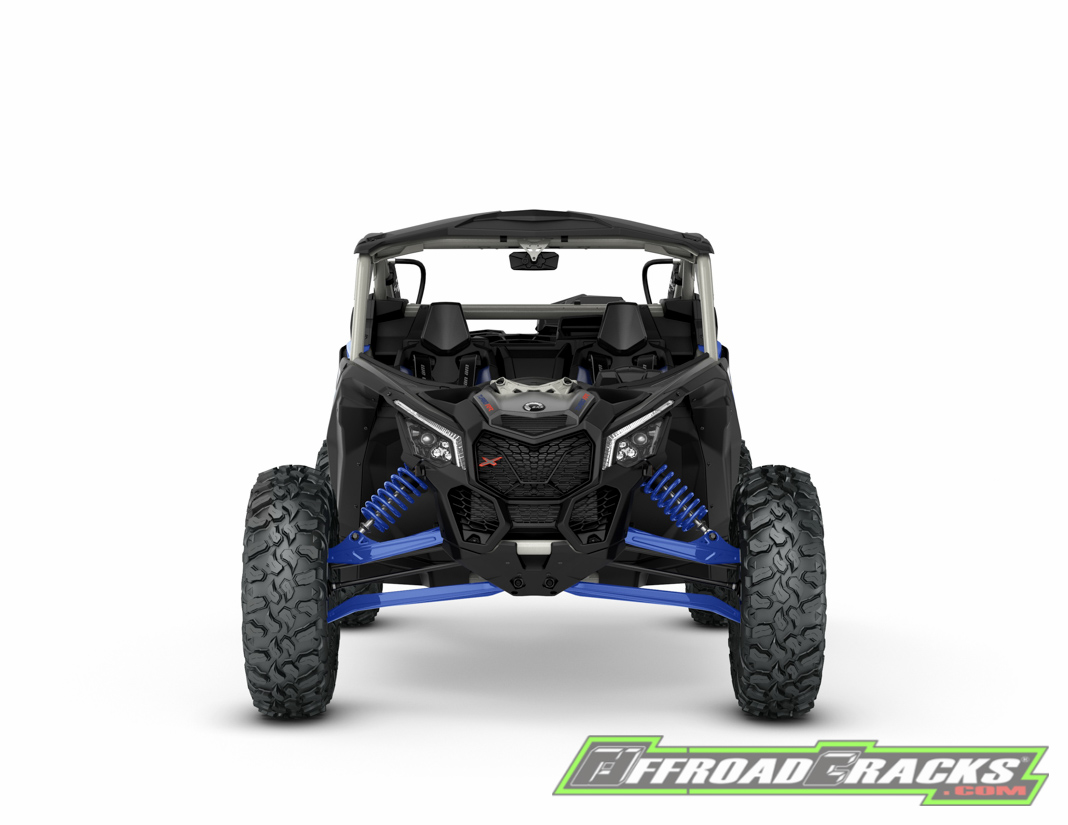 NEW 32-IN TIRES
BIG WHEEL. BIG GRIP. BIG FUN.
Stand high and with a bold new look with up to 32 inch tires. Swerve, veer and deviate way off the beaten path in a reinforced frame serving for a ride like no other. It'll take you all the way to the top, and never let you down.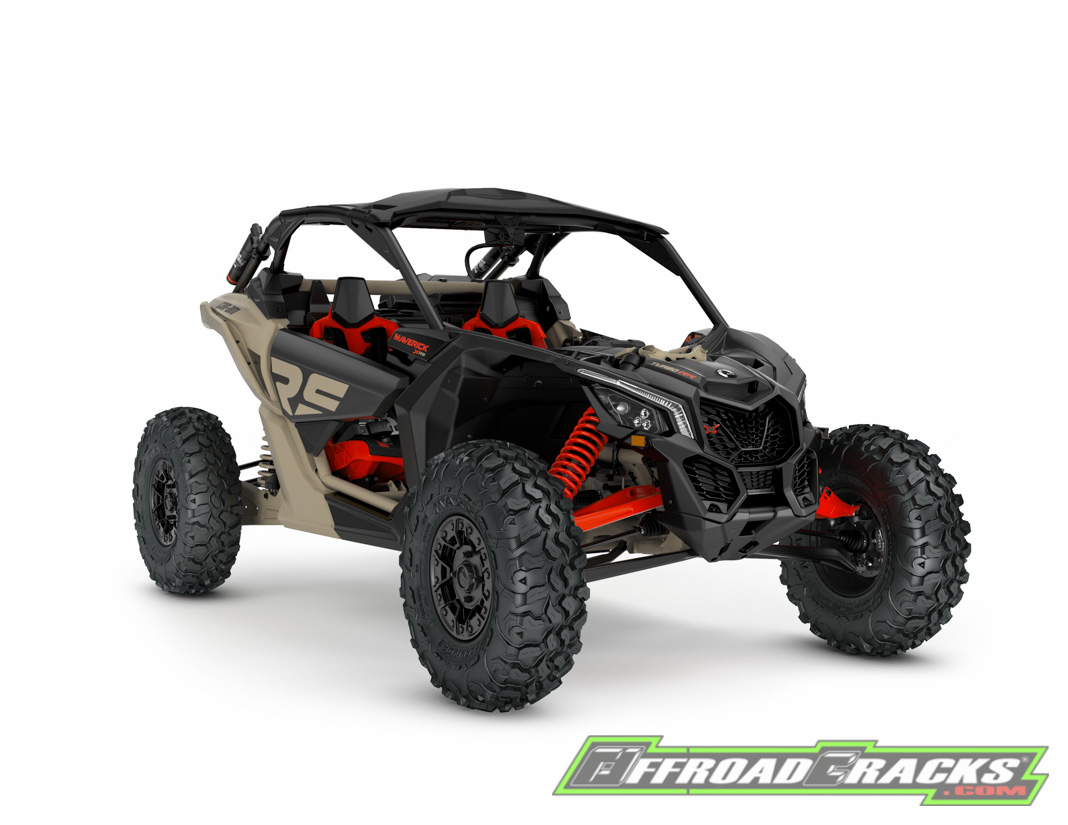 NEW AUDIO ROOF
MORE THAN JUST A ROOF OVER YOUR HEAD
Here's the new waterproof sound system. 6 speakers with Bluetooth compatibility, multi-colored LEDs, an RMC amp and a genuine Rockford Fosgate audio receiver to crank up your playlists when you're out there in the dunes or riding to the beat of your own drum. Sounds good? You bet!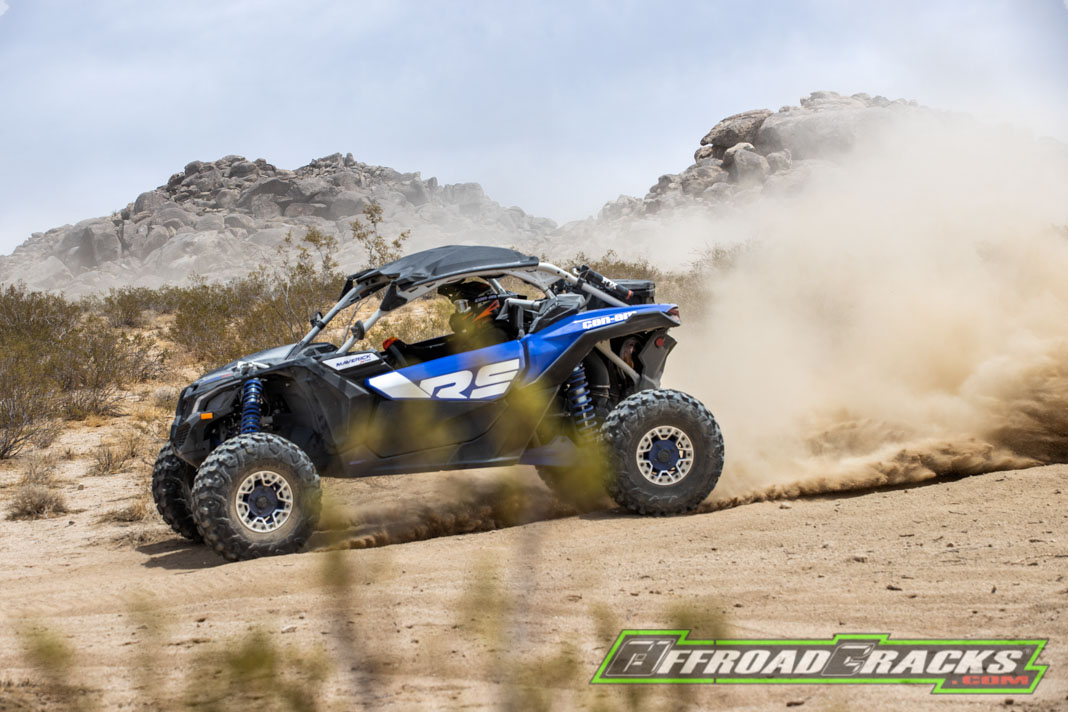 HOLD ON TIGHT
WANT TO PUT MUD & ROCK IN THEIR PLACE?
Get through it all. Rock crawl, mud dive, this is your dose of adrenaline for hardcore terrain. They're ready to attack from the moment you get your keys. The relentless X mr and X rc Turbo RR now feature 64 & 72 in width options.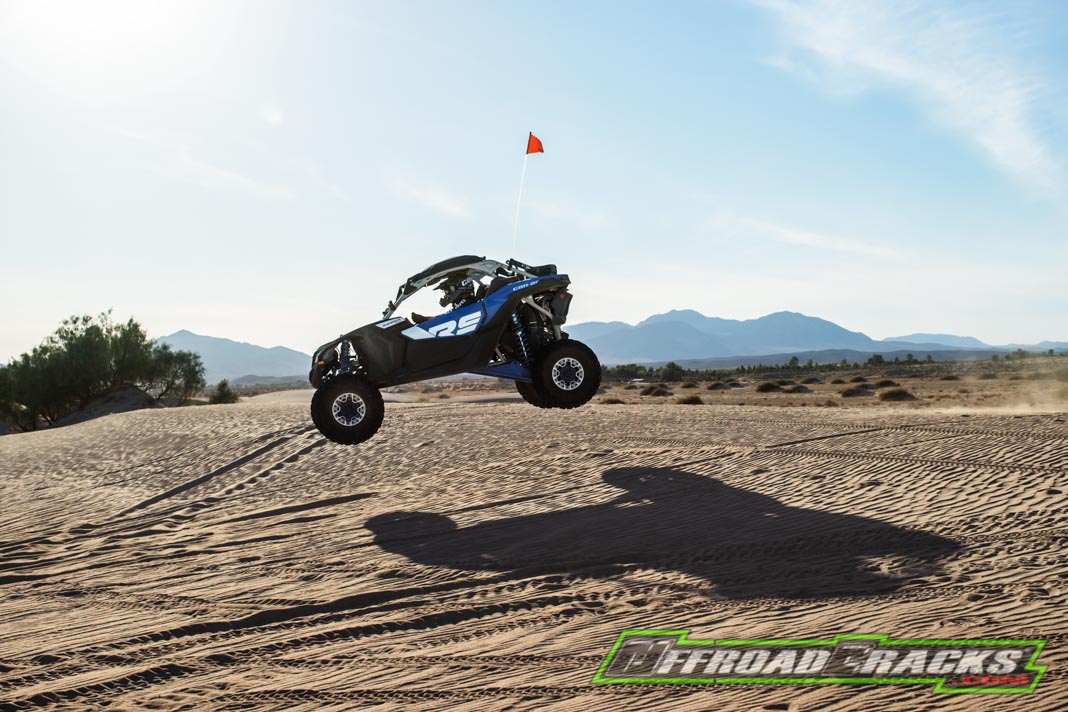 BOLD CHOICES
GOOD TIMES COME IN MAVERICK X3
These are the beasts for your holy-moly trail. Choose RC models for rock. MR for mud, RS for dunes, and DS for the desert. They dig mud, sift sand, and eat boulders for breakfast. The powerful Maverick family of side-by-sides are offered with the expert-chosen X package option for exclusive graphics, seats, and top of the line suspension & features. Now that you know how to speak "Maverick", let's choose your ride.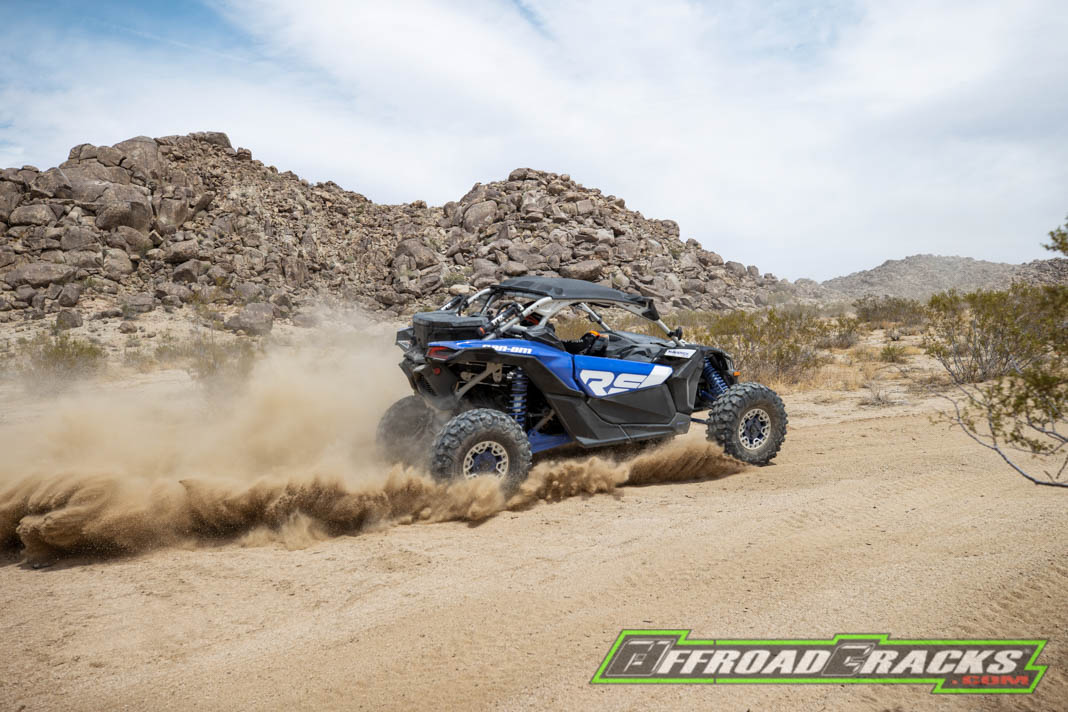 QUALITY WHEELS & TIRES
High-performance wheels and tires
Equipped to go the distance and get the most from the Maverick X3, anywhere. Each Maverick X3 package gets a unique setup, from staggered 30 in. ITP Cryptid† mud-ready tires, to the legendary 32 in. Maxxis Carnivore† tires with beadlock wheels.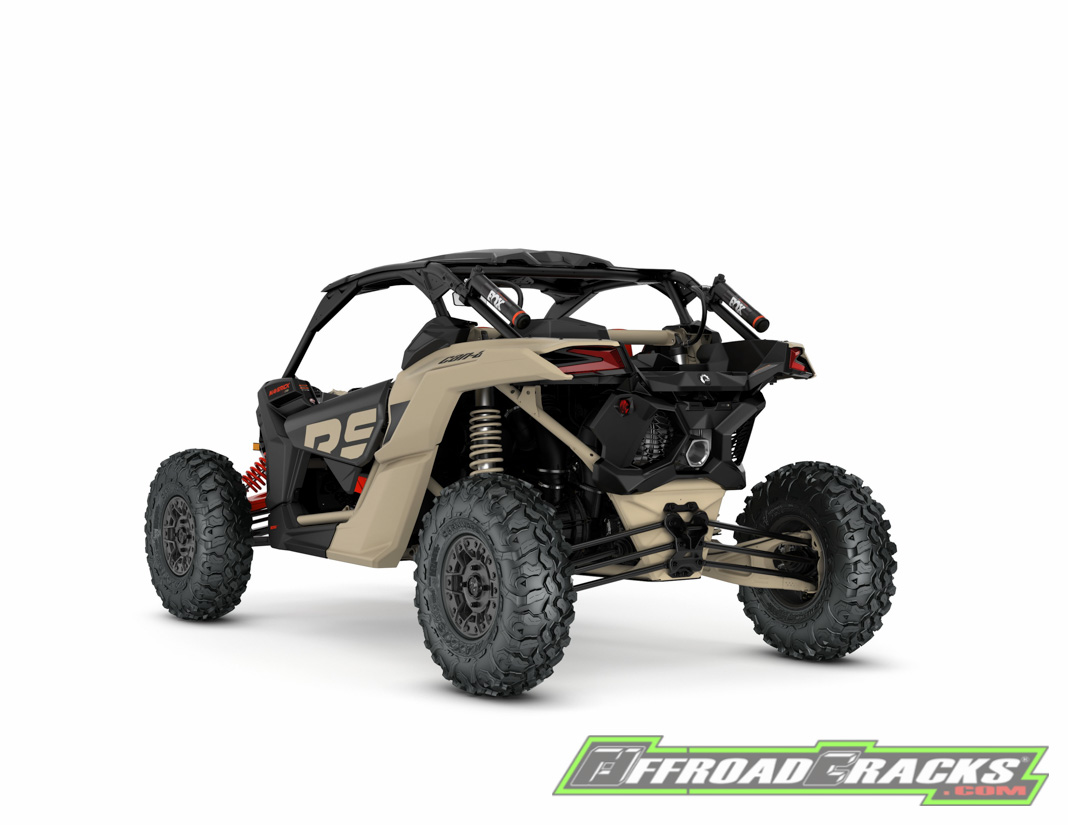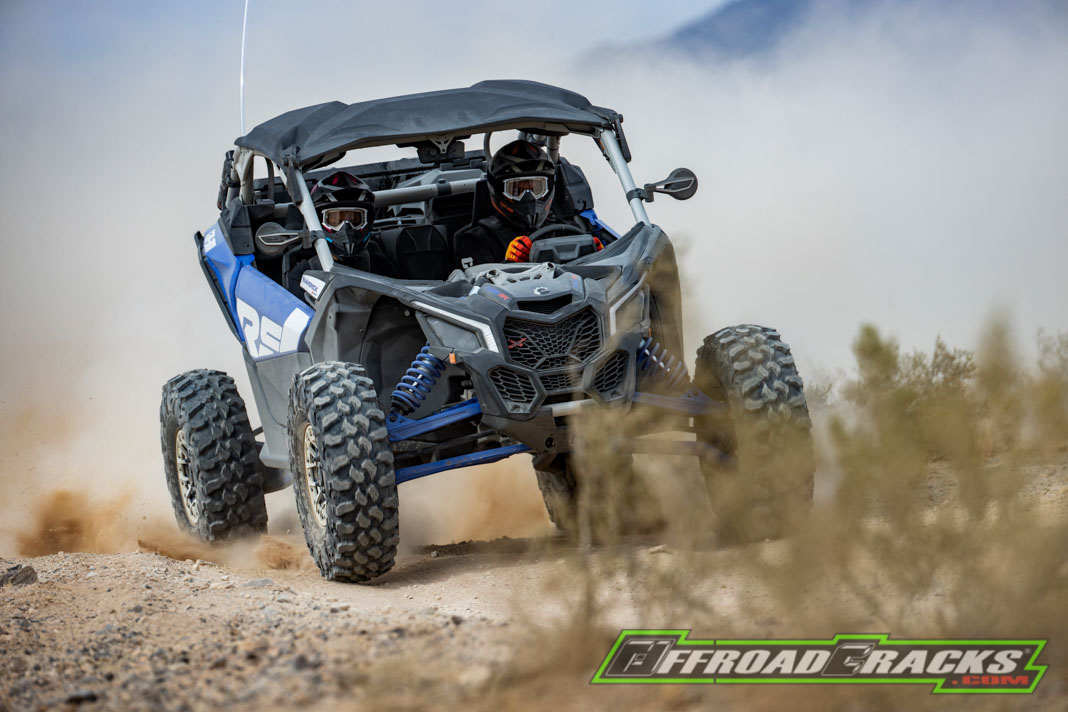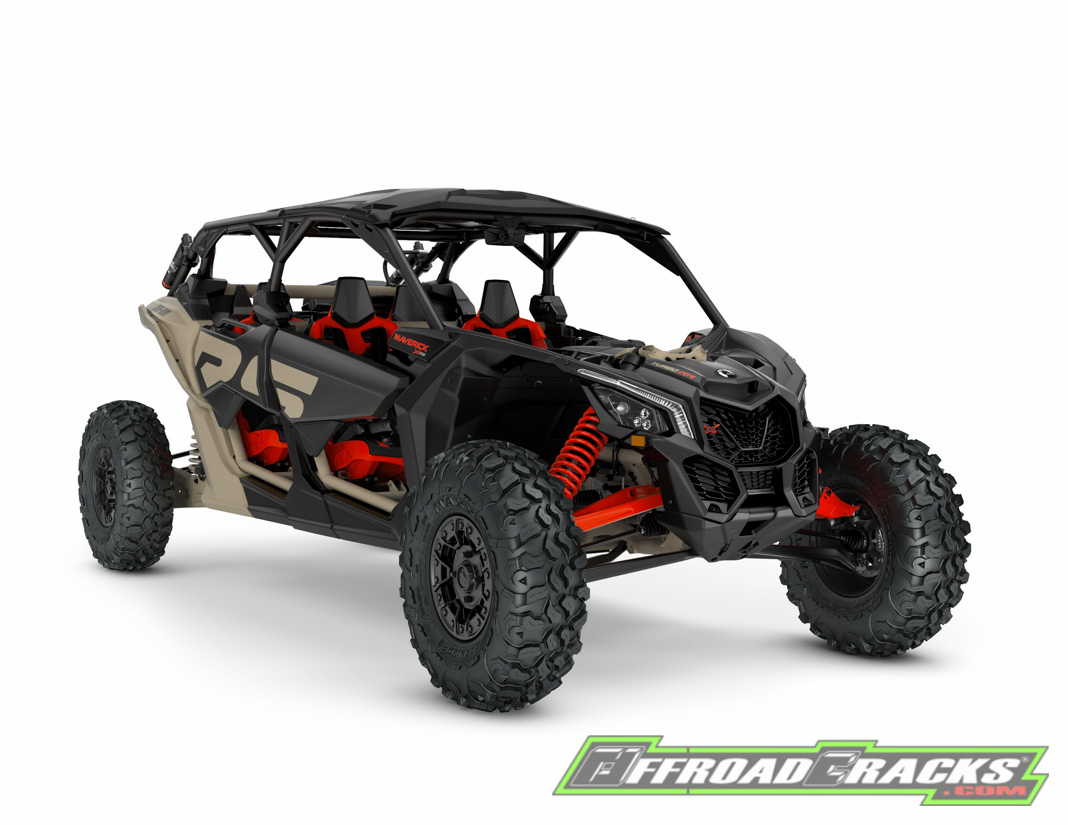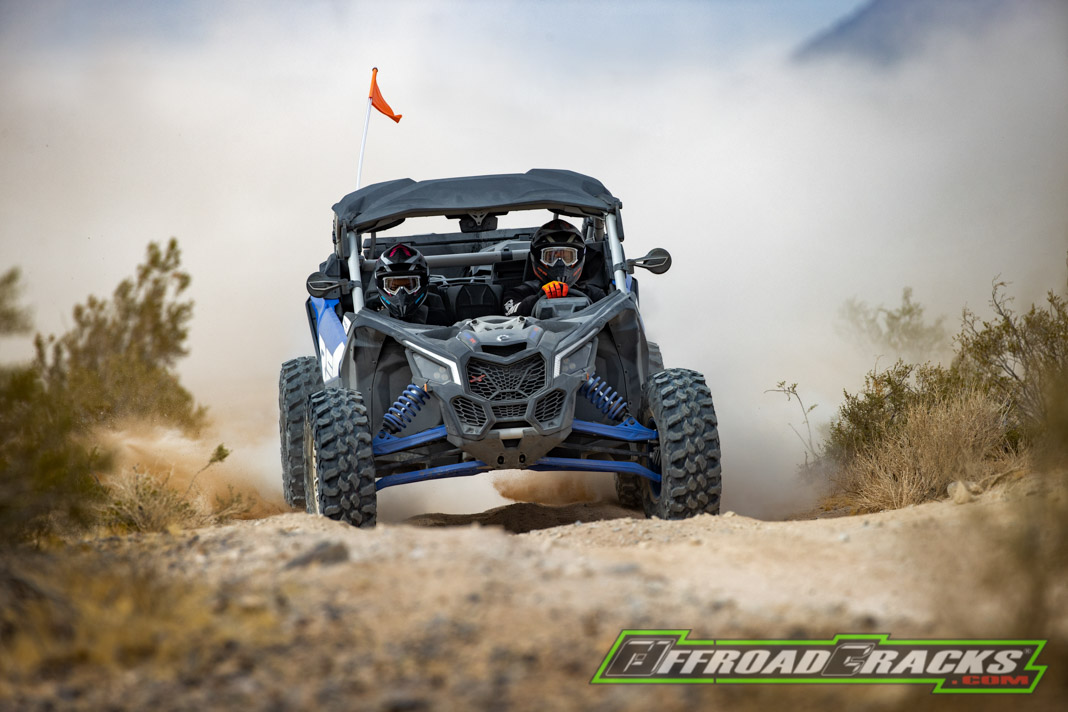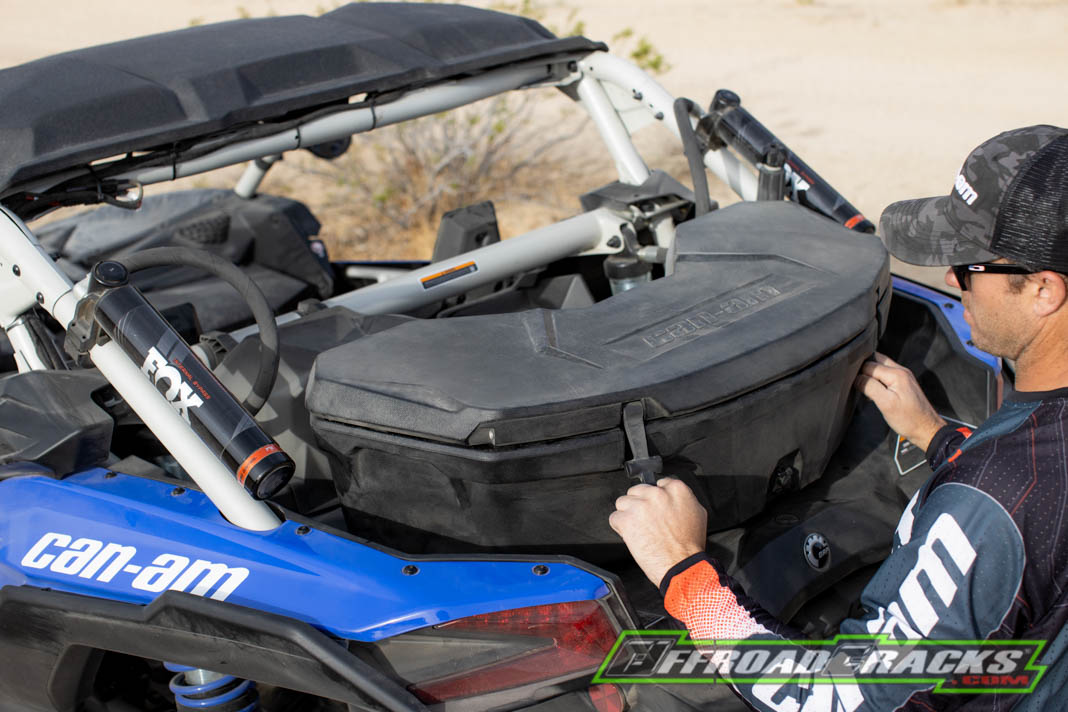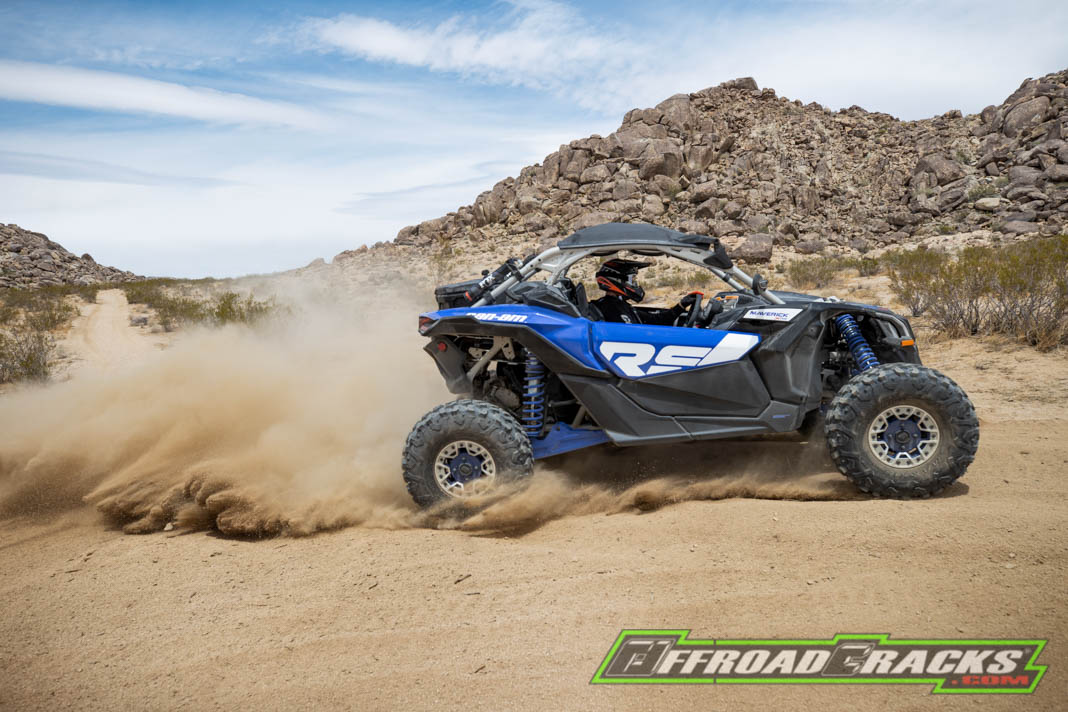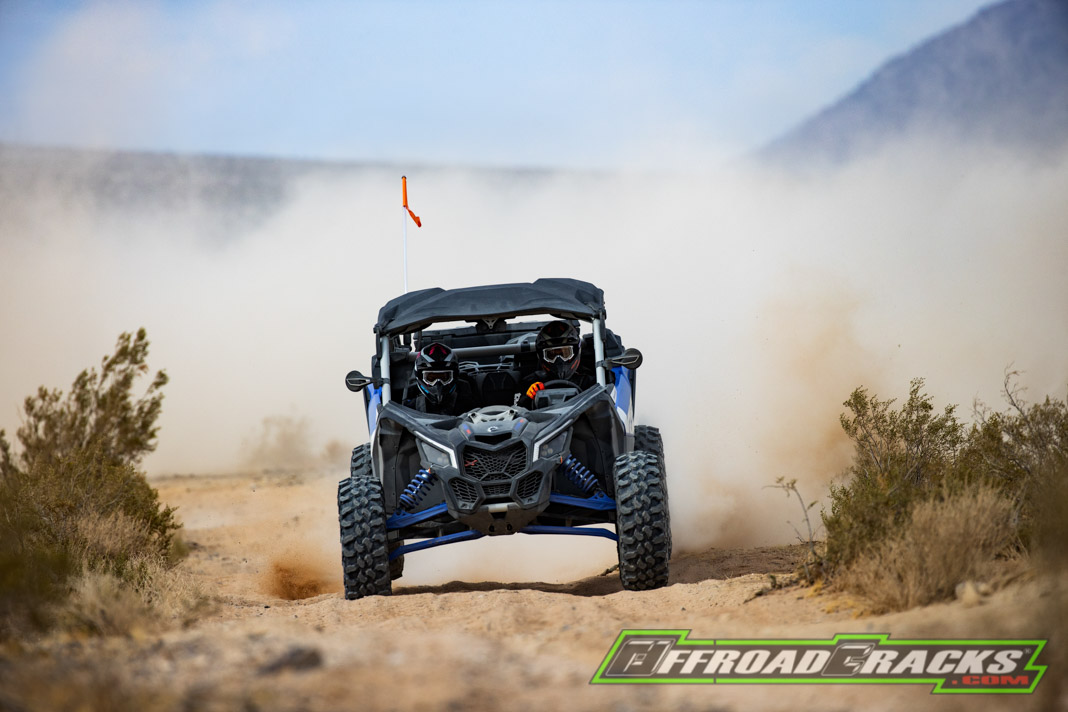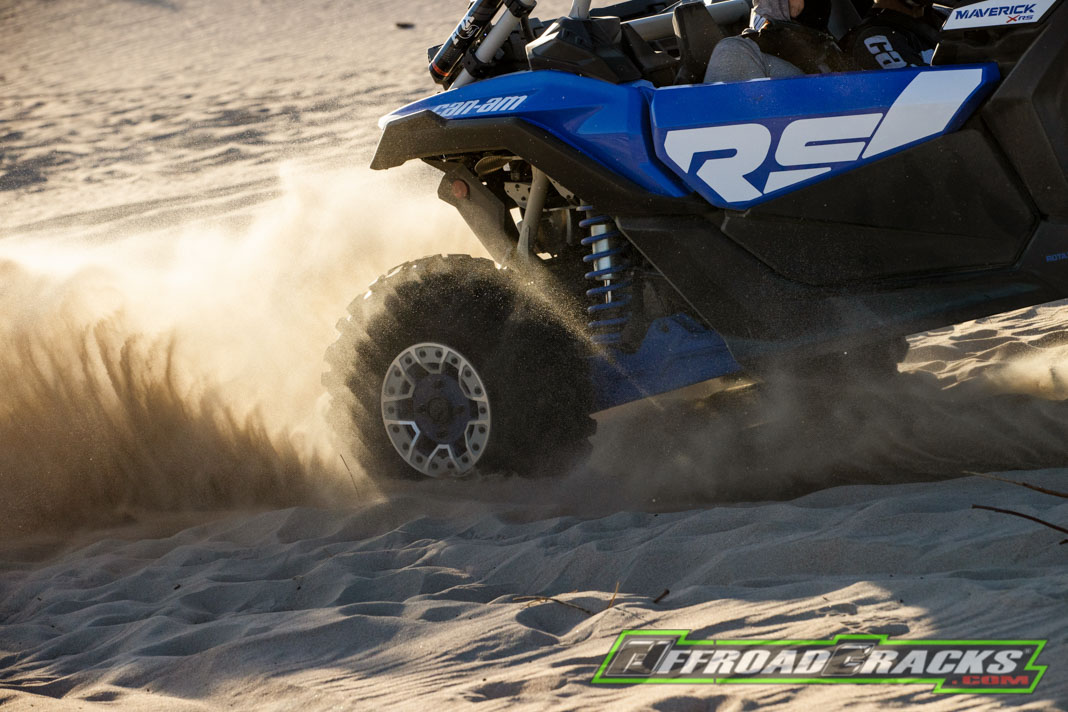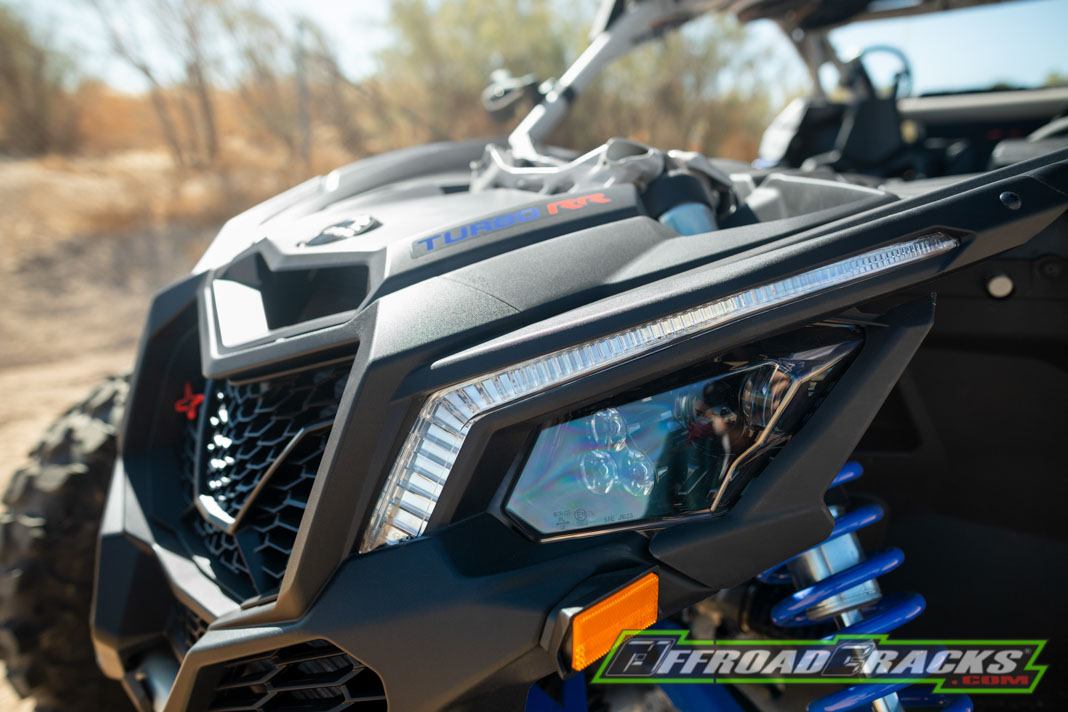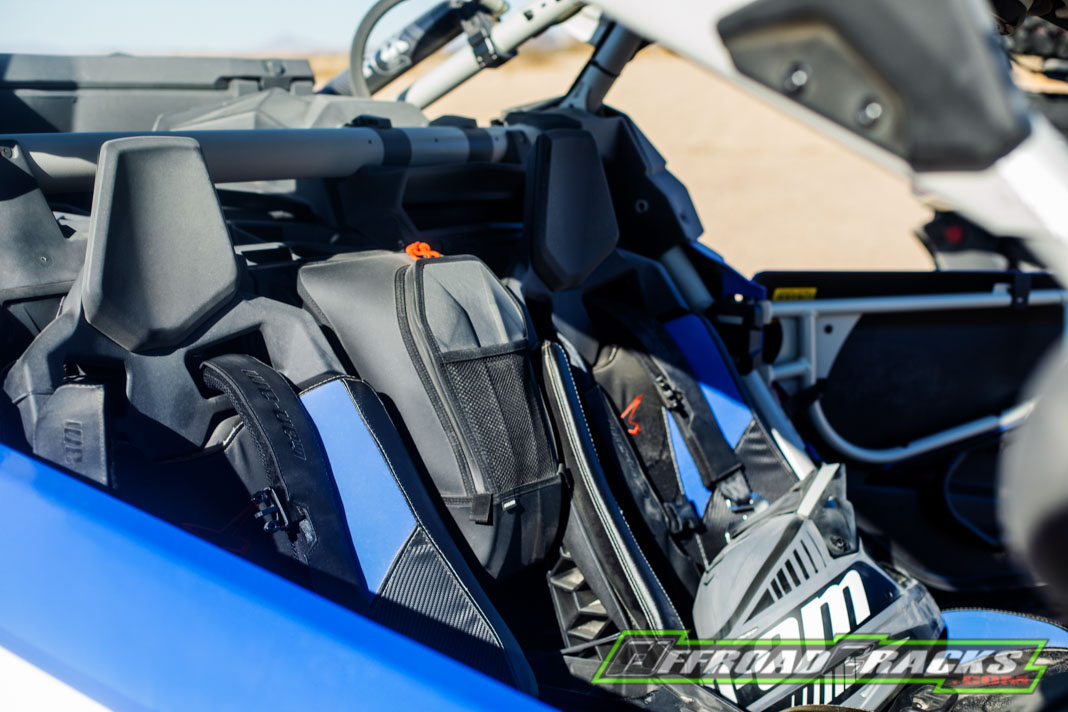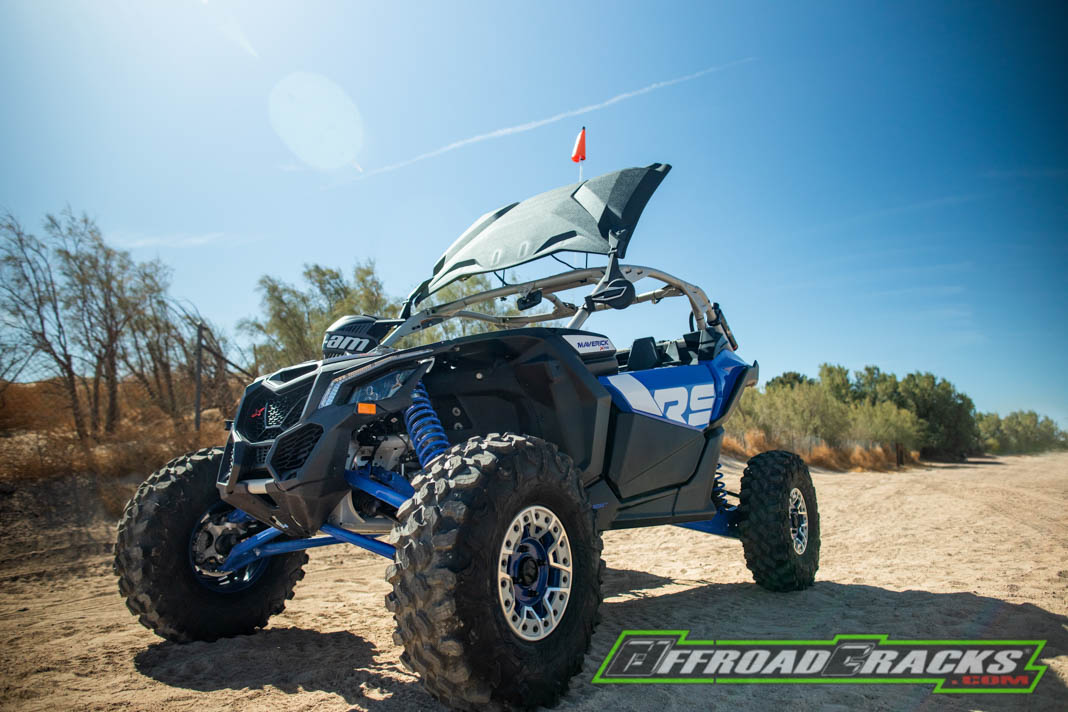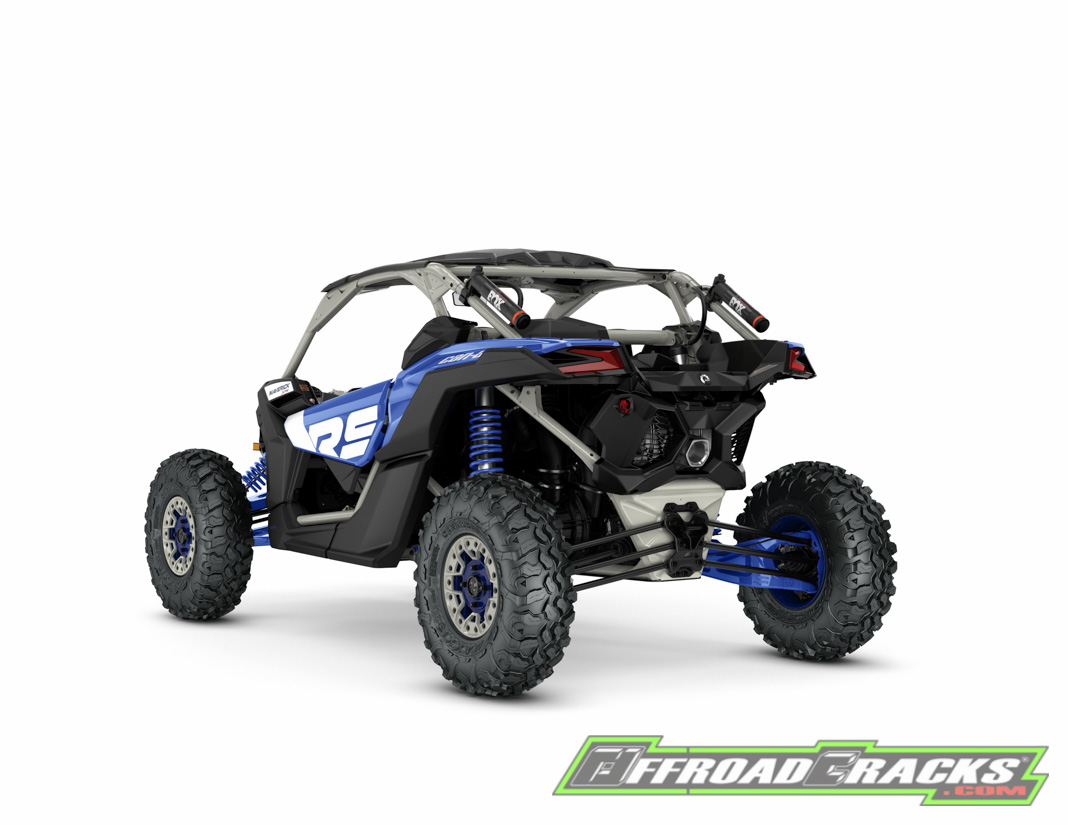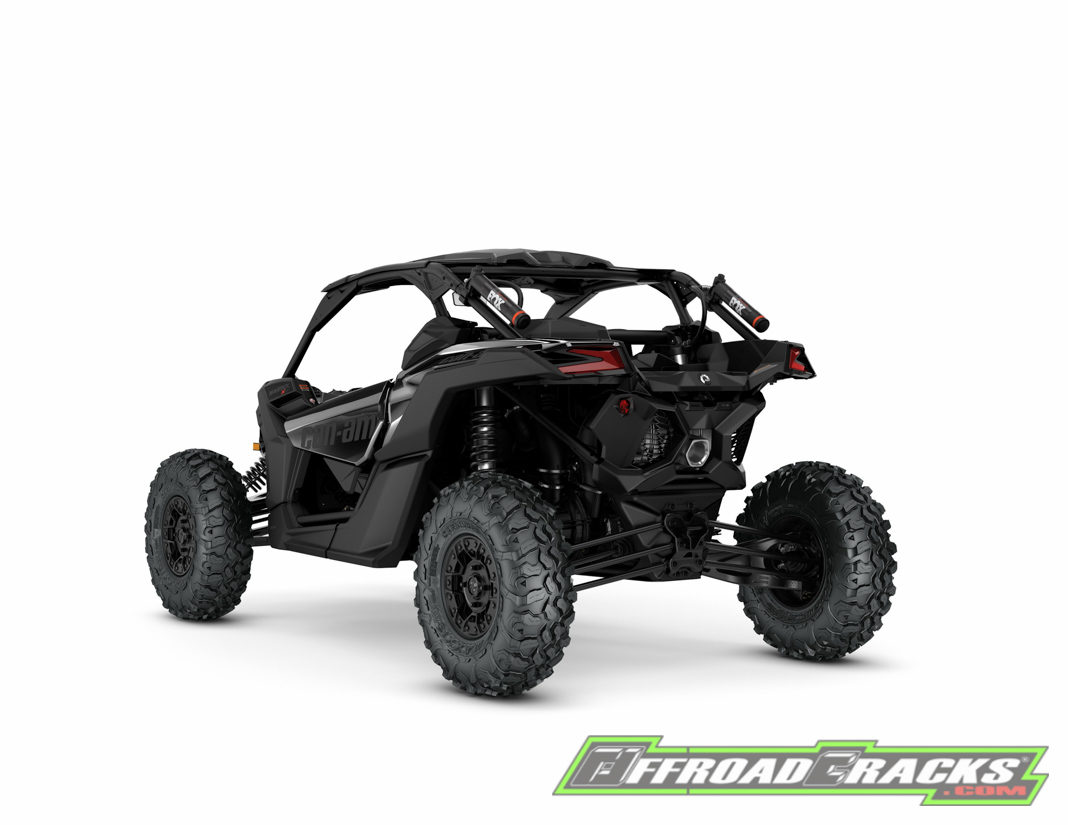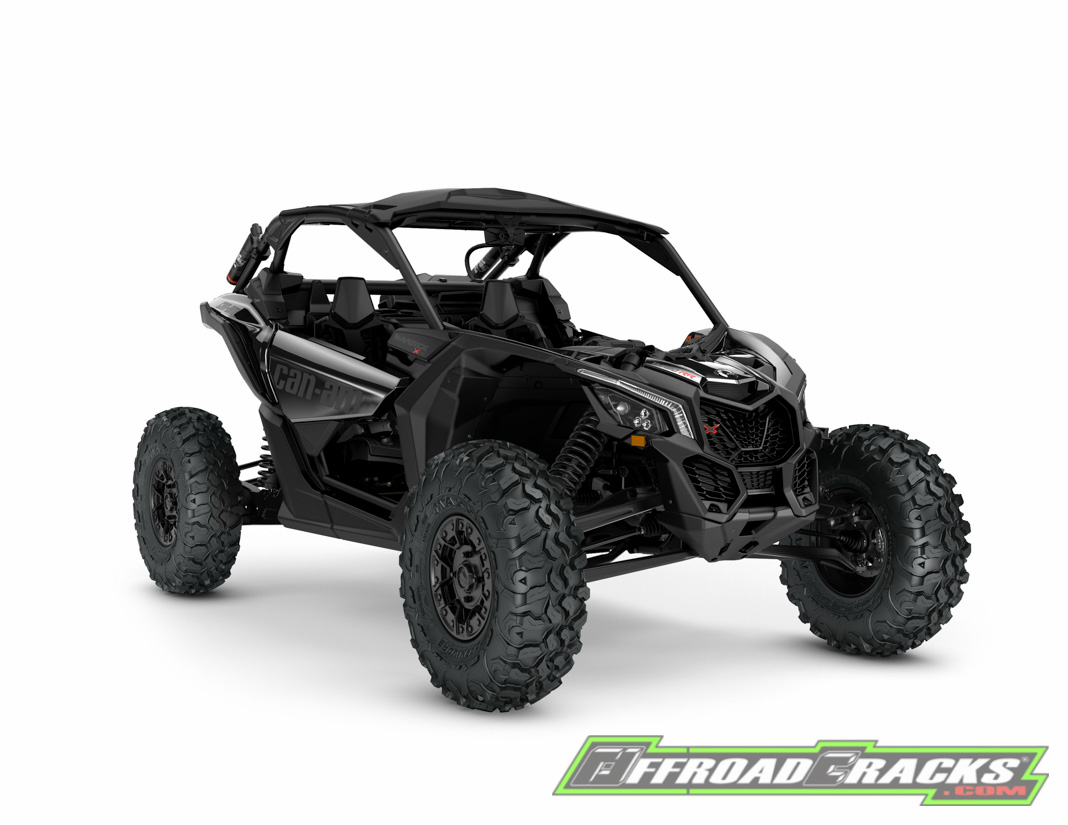 Quelle / Source: BRP/CAN-AM