Wichtige Ankündigung "King of Poland":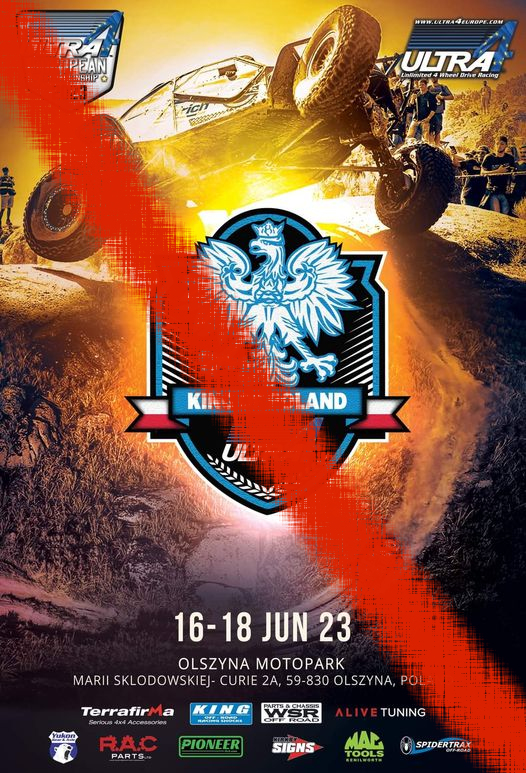 Wir danken allen unseren Wettbewerbern für Ihre anhaltende Unterstützung von KOPL. Leider wurde das diesjährige Rennen jedoch aufgrund einer außergewöhnlich geringen Teilnehmerzahl abgesagt.
Wir wissen voll und ganz zu schätzen, dass die Teams Monate damit verbracht haben, den Saisonstart zu planen und vorzubereiten, und wir sind enttäuscht und bedauern, Sie zu diesem späten Zeitpunkt im Stich gelassen zu haben. Unter den gegebenen Umständen war es jedoch eine notwendige Entscheidung.
Alle Teilnehmer erhalten in den kommenden Tagen eine volle Rückerstattung, und die Europameisterschaft wird nun aus 3 statt 4 Veranstaltungen bestehen. Weitere Einzelheiten finden Sie auf der Website unter dem unten stehenden Link.
https://ultra4europe.com/race/22
Wir sind weiterhin zu 100 % bestrebt, unseren Rennfahrern Wettkampfveranstaltungen höchster Qualität zu bieten.
Die nächste Veranstaltung wird später in diesem Monat die Rallye Breslau sein und wir freuen uns darauf, Sie dort zu sehen.
---

Important Announcement RE King of Poland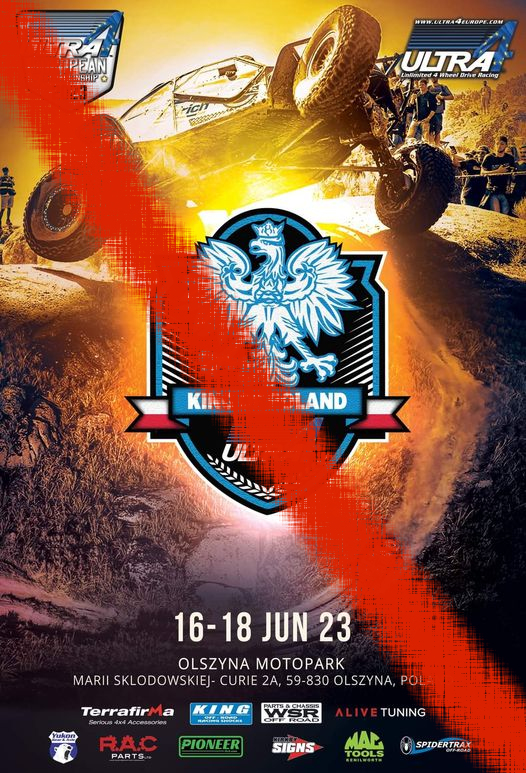 We thank all our competitors for your continued support of KOPL. Regrettably, however, this year's race has been cancelled due to an exceptionally low number of entries.
We fully appreciate that teams have spent months planning and preparing for the start of the season, and we're disappointed and sorry to let you down at this late stage. It was however, a necessary decision under the circumstances.
All entrants will receive a full refund in coming days, and the European Championship will now be 3 events required from 4, please see website for further details on the link below.
We remain 100% committed to putting on top quality, competitive events for our racers.
The next one will be Rallye Breslau later this month, and we look forward to seeing you there.
Quelle / Source: Ultra4 Europe