FULL RACE RECAP / ZUSAMMENFASSUNG – VEGAST TO RENO 2019
---
HINWEIS: Das Video ist noch deaktiviert, damit keine unerwünschte Datenübertragung zu Youtube stattfindet. Zur Aktivierung bitte auf das Vorschaubild/Video-Link klicken. Damit werden Daten übermittelt, zu deren Art, Umfang und Verwendungszweck wir keineAuskünfte geben können.
---
NOTE: The video is still deactivated so that no unwanted data transfer to YouTube takes place. To activate, please click on the preview image / video link. This transmits data about the type, extent and purpose of which we cannot provide any information.
---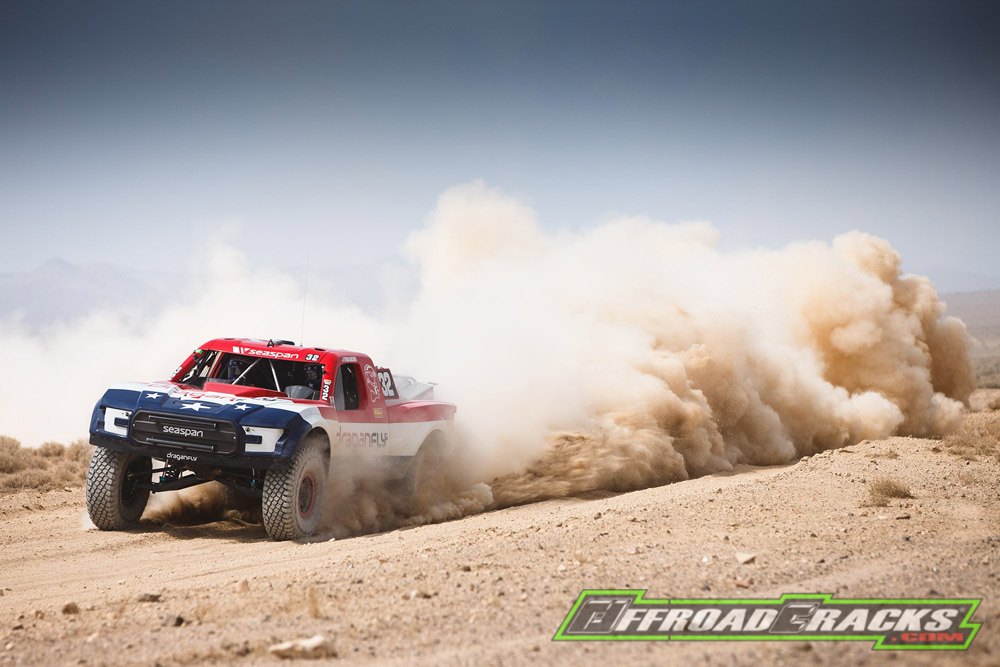 Vor genau einem Jahr, vor dem gleichen Rennen verlor Ryan Arciero seinen originalen Trophy Truck bei einem Brand, der das Fahrzeug schließlich komplett zerstörte. Nachdem Arciero nur eine Woche vor dem diesjährigen Rennen seinen brandneuen 2WD Herbst-Smith Fabrication Trophy Truck bekommen hatte, konnte er beim härtesten Rennen "Vegas to Reno" in den USA den ersten Platz belegen.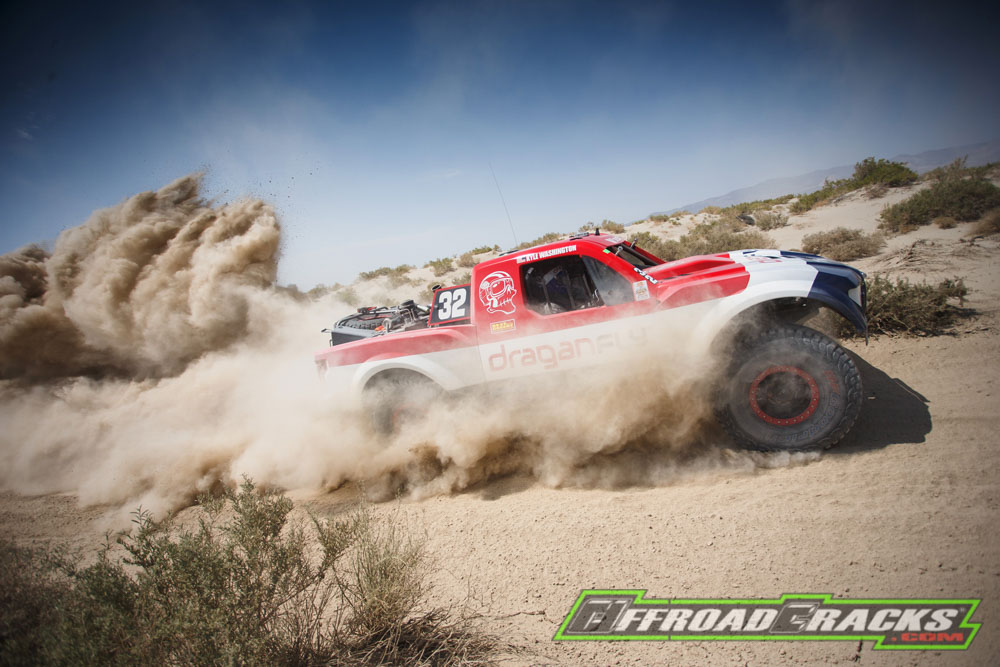 Mit nahezu keiner Testmöglichkeit zog Arciero bei der Auslosung fürs Zeitfahren den 26. Starplatz und verwandelte diesen im Zeitfahren in einen 7. Platz. NV. Arciero knallte eine Rundenzeit von 04:39.638 auf's Parkett, während sechs King Shocks-Teamkollegen vor ihm ins Ziel kamen, darunter #127 Kyle Jergensen (6. Platz – 04:39.397), #38 Eric Hustead (5. Platz – 04:38.327), #19 Tim Herbst (4. Platz – 04:37.212), #43 Jax Redline (3. Platz – 04:36.734) und #97 BJ Baldwin (2. Platz – 04:35.939).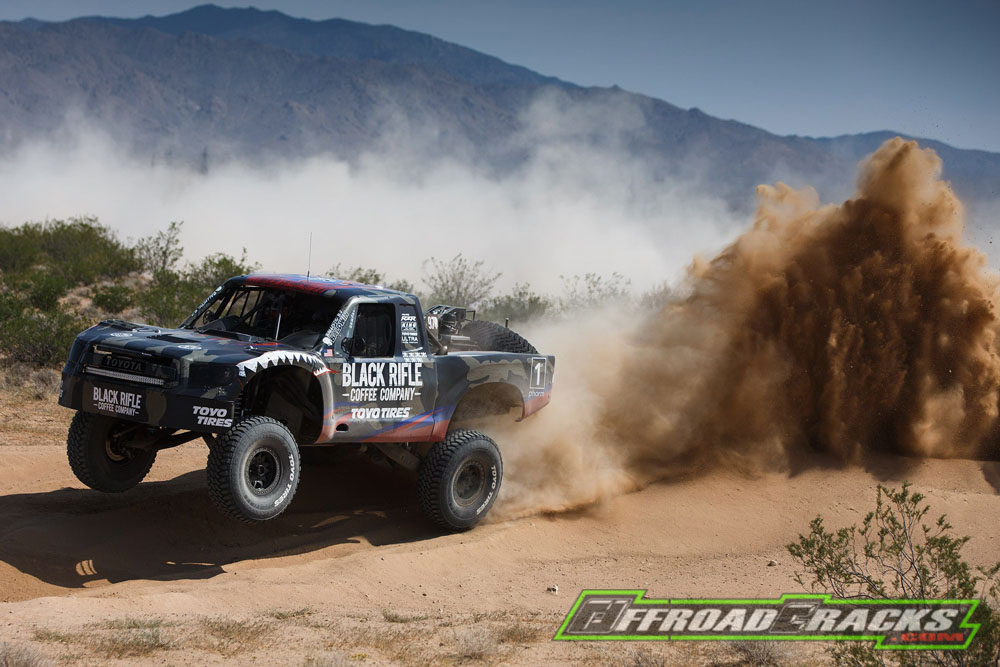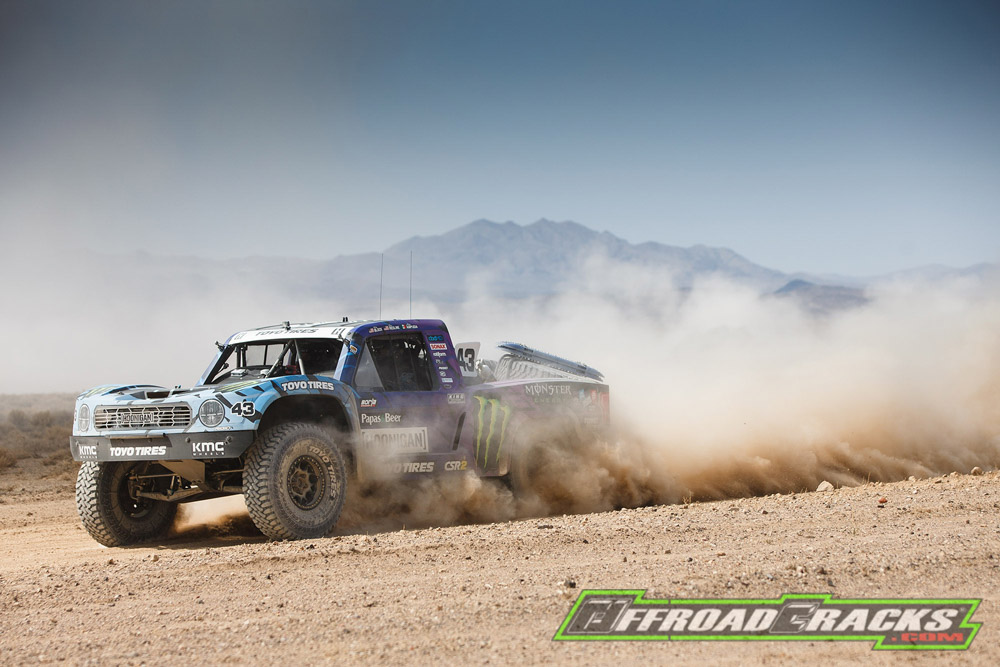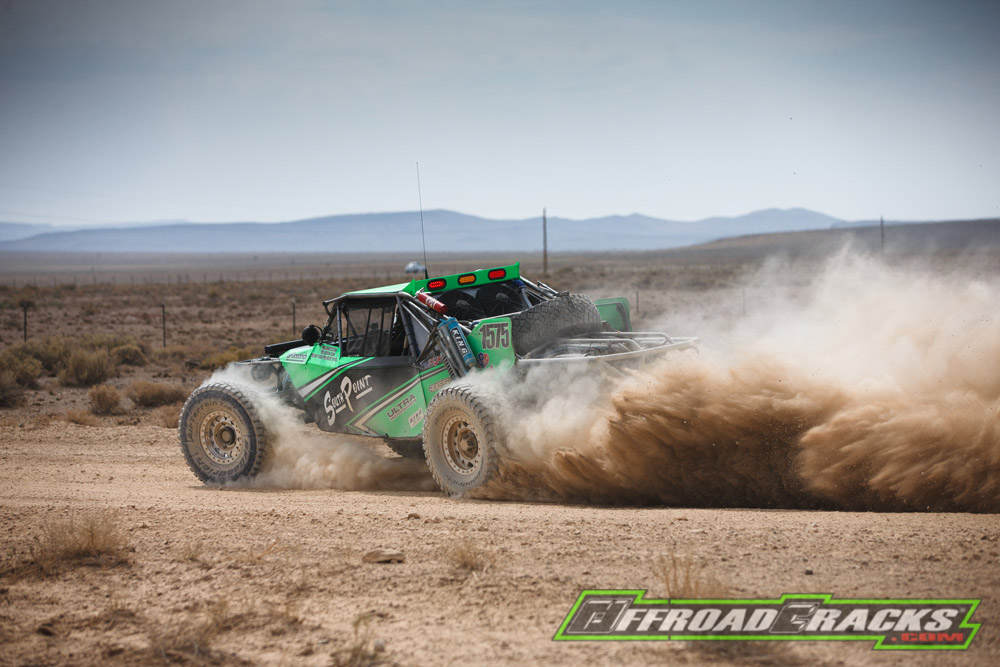 Zu Beginn des Rennens fanden harte Fights zwischen den Spitzenreitern statt, darunter die King Shocks-Teamkollegen #97 BJ Baldwin und #43 Ken Block, die sich mit Jax Redline zusammengetan hatten, um Vegas nach Reno als Vorbereitung auf die Baja 1000 im Herbst zu nutzen. #127 Kyle Jergensen war ihnen dicht auf den Fersen, während James Dean in seinem mit King Shocks ausgestatteten Klasse-1-Auto einen unglaublichen Lauf hinlegte. Dean (08:10:32,747) gewann die Klasse 1 mit 17 Minuten Vorsprung vor den King-Teamkollegen #1549 Sam Berri (08:27:51,709) und #1543 Morgan Langley (09:05:58.467).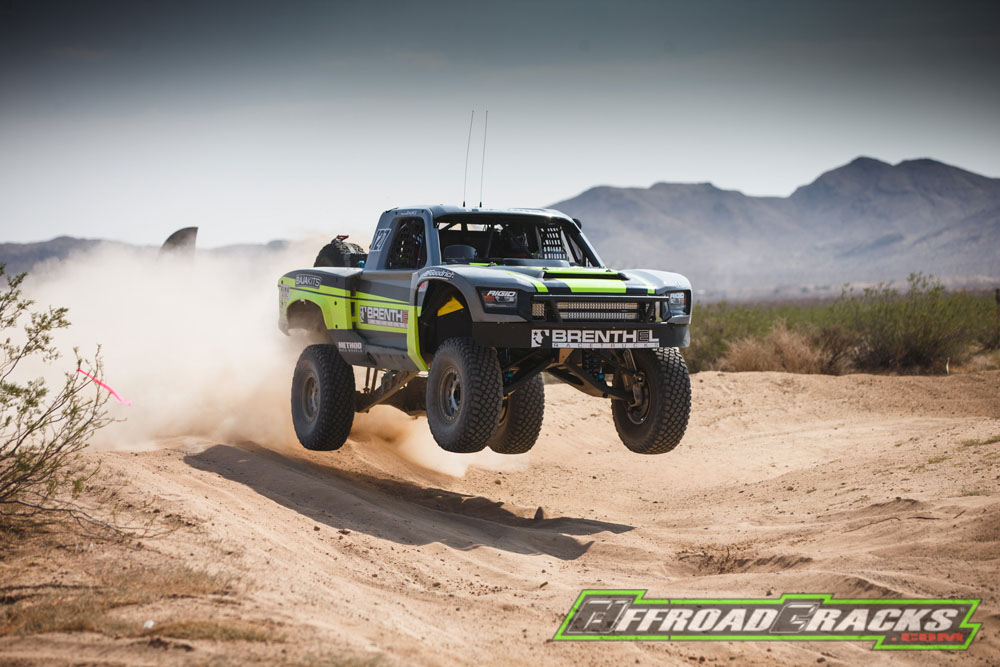 Erst später im Rennen begann Arciero sich langsam nach vorne zu arbeiten, übernahm dann die Führung bei Kilometer 440 und gab diese bis zum Schluss nicht mehr ab. Der Favorit Bryce Menzies verlor seinen Allrad-Antrieb wegen einem defekten Differential und musst letztendlich aufgeben.
"Was für ein Rennen", sagte Arciero im Ziel. "Das Team von Herbst-Smith Fab hat diesen Truck erst letzte Woche fertiggestellt und wir haben ihn letzten Donnerstag zum ersten Mal getestet. Unsere King Shocks spielten eine wesentliche Rolle bei der Gesamtleistung dieses Trucks. Den neuen Truck direkt in dieses Rennen zu bringen und den Sieg ohne Probleme nach Hause zu holen, ist ein absoluter Traum."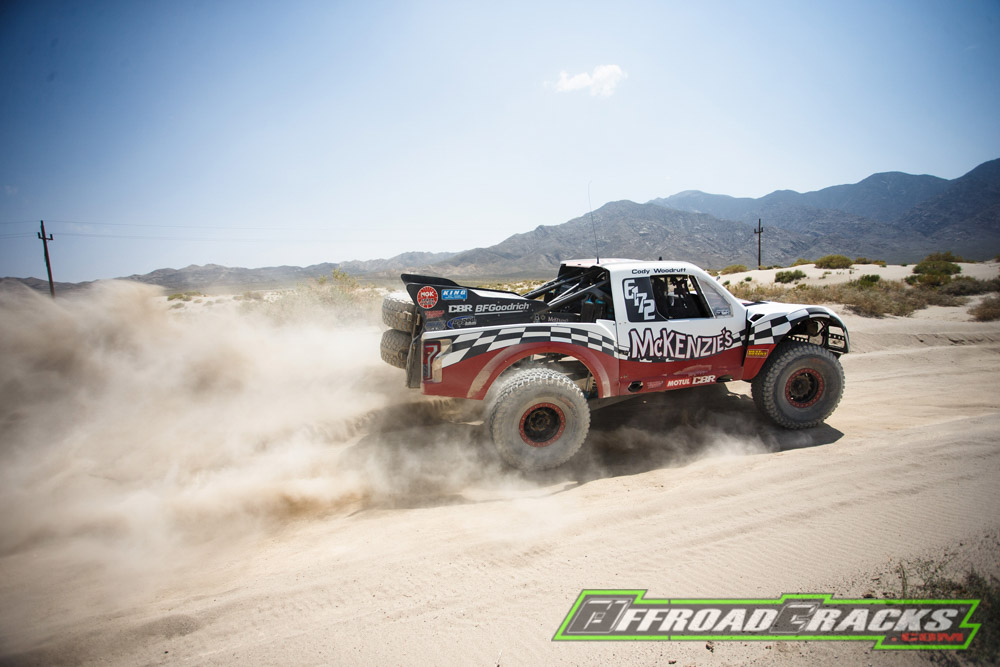 #6172 Dustin Grabowski hatte einen tadellosen Lauf in der 6100er Klasse. Nach dem Start von Platz 5 in der Klasse raste Grabwoski durch das vor ihm liegende Feld und belegte einen beeindruckenden zweiten Gesamtrang. Der Klassensieg mit über 14 Minuten Vorsprung brachte Grabowski Brothers Racing wieder auf den ersten Platz in der BITD-Meisterschaft in der Klasse 6100.
---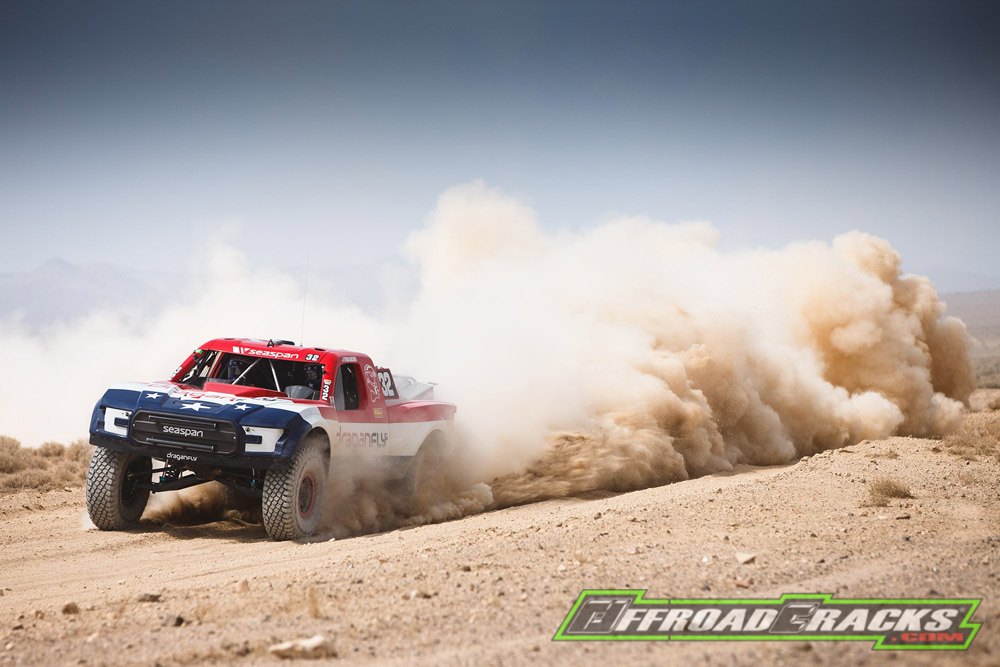 It was exactly one year ago, to the race, that Ryan Arciero lost the original Trophy Truck in a fire that ultimately destroyed the vehicle.  After taking hold of a brand new 2WD Herbst-Smith Fabrication truck just a week prior, Arciero drove the truck to a first place finish at one of the most grueling off-road races in America.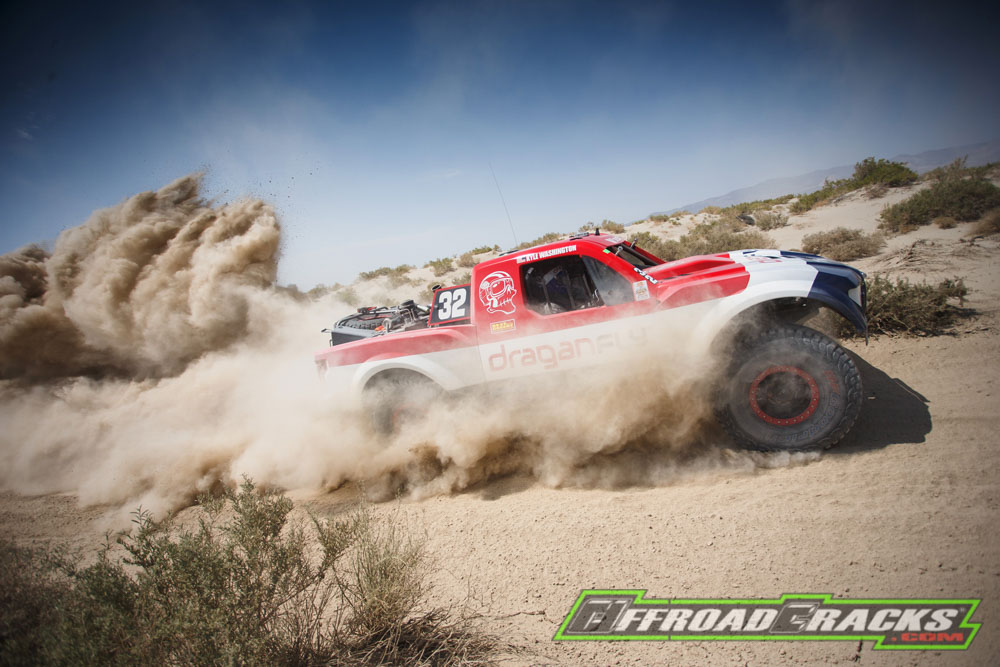 With limited testing time, Arciero took a 26th draw for Time Trials and turned it into a 7th place finish at the Time Trials event held in Jean, NV.  Arciero threw down a lap time of 04:39.638, while six King Shocks teammates finished ahead of him including #127 Kyle Jergensen (6th – 04:39.397), #38 Eric Hustead (5th – 04:38.327), #19 Tim Herbst (4th – 04:37.212), #43 Jax Redline (3rd – 04:36.734) and #97 BJ Baldwin (2nd – 04:35.939).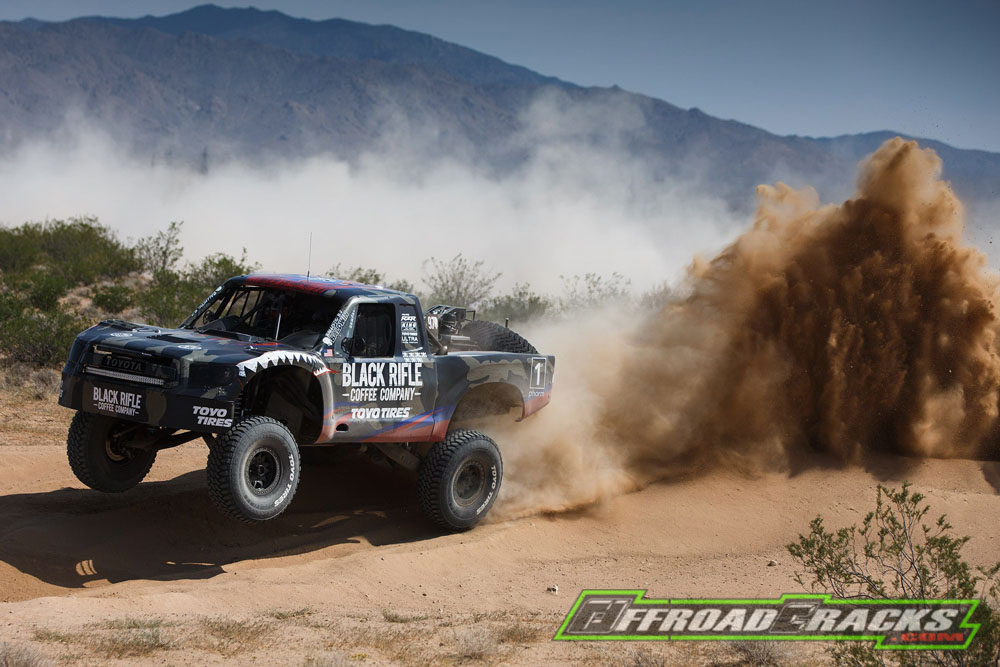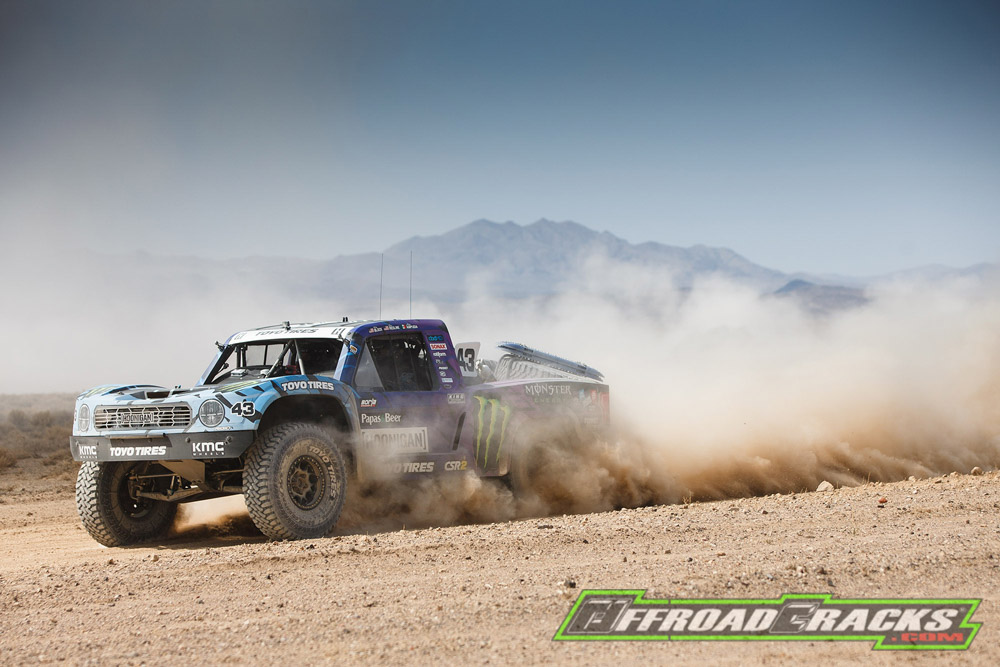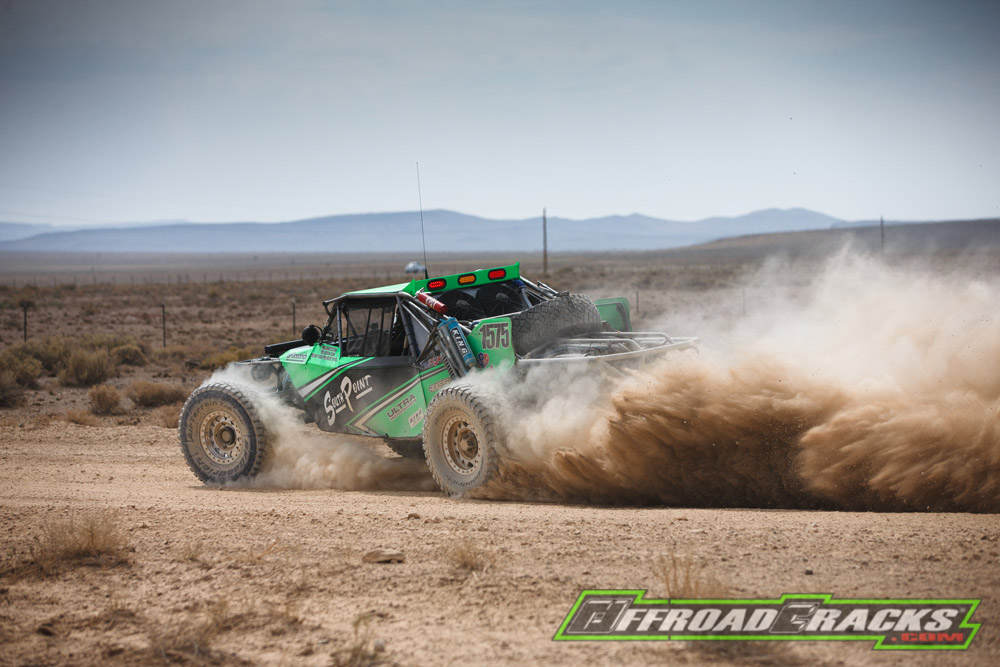 Early on in the race, battles were happening between the frontrunners, including King Shocks teammates #97 BJ Baldwin and #43 Ken Block, who partnered up with Jax Redline to run Vegas to Reno in preparation for the Baja 1000 this fall.  #127 Kyle Jergensen was hot on their tails, while James Dean had an incredible run in his King Shocks equipped Class 1 car.  Dean (08:10:32.747) went on to win Class 1 by 17 minutes over King teammates, #1549 Sam Berri (08:27:51.709) and #1543 Morgan Langley (09:05:58.467).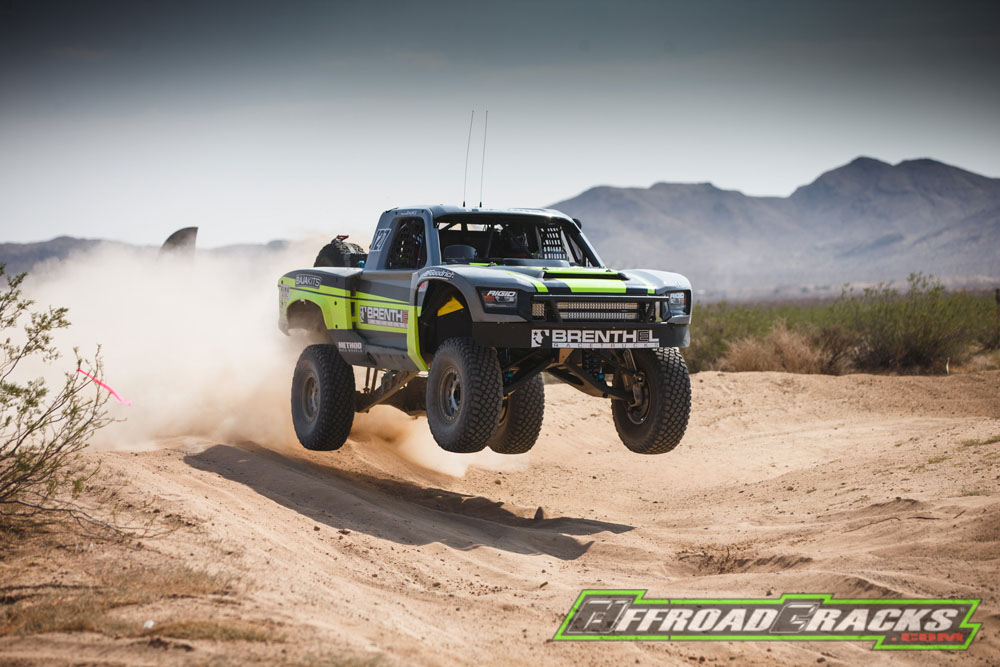 It wasn't until later on in the race when Arciero began to creep towards the front, take the race lead around RM 440 and hold off the remaining field for a first place overall finish.
"What a race," stated Arciero at the finish line.  "The Herbst-Smith Fab team just finished this truck last week and we tested it for the first time last Thursday.  Our King Shocks play an integral role in the overall performance of this truck, and ours were dialed in to take on one of the longest races in our sport at Vegas to Reno. To bring the new truck straight to this race without any issues and bring home the win was a dream come true."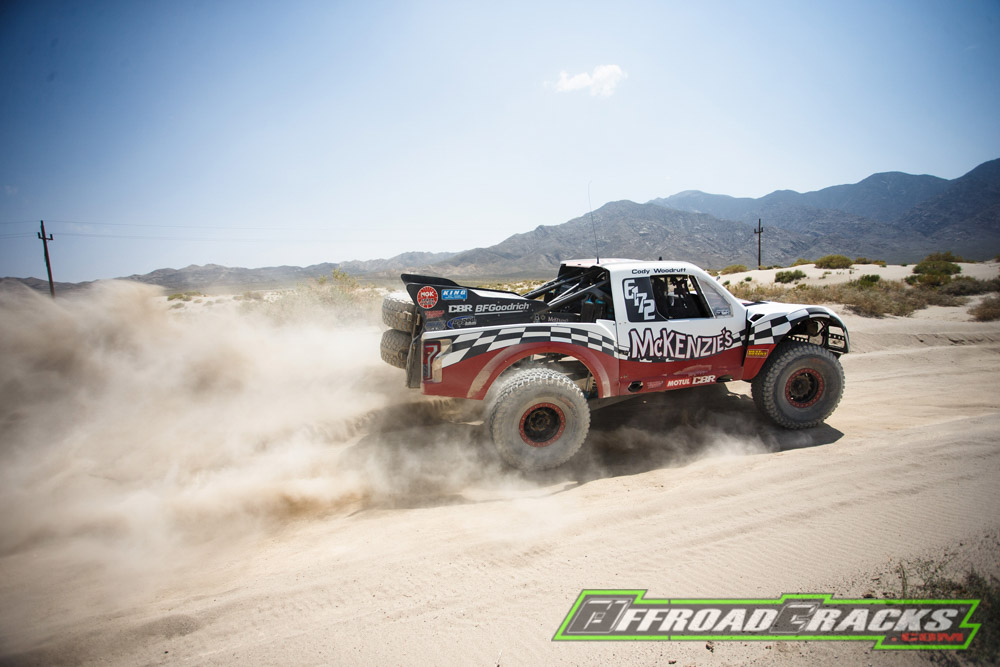 #6172 Dustin Grabowski had an impeccable run in the 6100 Class.  After starting 5th in class, Grabwoski went on an absolute tear through the field ahead of him and finished an impressive second overall.  The class win, by over fourteen minutes, put Grabowski Brothers Racing back in first place in the BITD Points Championship in Class 6100.
Quelle / Source: BITD, Mad Media