WILDCATT XX 2023 – Yamaha 3-cylinder engine
---
HINWEIS: Das Video ist noch deaktiviert, damit keine unerwünschte Datenübertragung zu Youtube stattfindet. Zur Aktivierung bitte auf das Vorschaubild/Video-Link klicken. Damit werden Daten übermittelt, zu deren Art, Umfang und Verwendungszweck wir keineAuskünfte geben können.
---
NOTE: The video is still deactivated so that no unwanted data transfer to YouTube takes place. To activate, please click on the preview image / video link. This transmits data about the type, extent and purpose of which we cannot provide any information.
---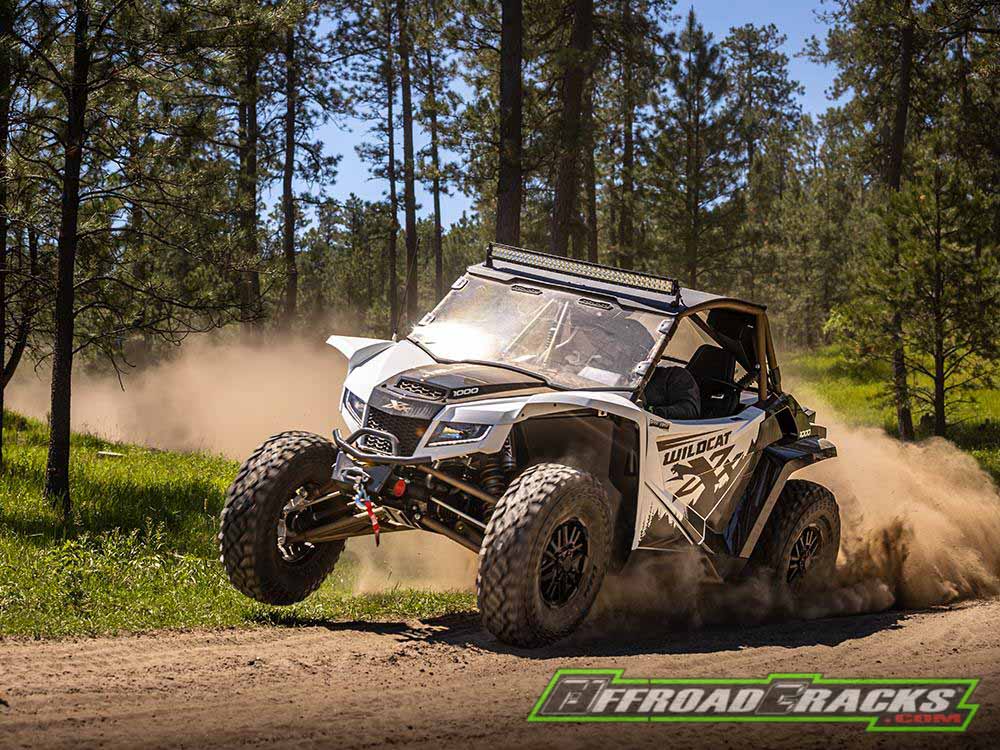 Arctic Cat hat seine aktualisierte Side-by-Side-Reihe für 2023 vorgestellt und die neuen Modelle als nette Möglichkeit genutzt, eine erweiterte Partnerschaft mit Garmin anzukündigen. Arctic Cat hat im Vergleich zu anderen OEMs eine ziemlich reduzierte Aufstellung, aber das hält die Auswahl einfach.
Die große Neuigkeit in diesem Jahr ist die 2023 Arctic Cat Wildcat XX Black Hills Edition, ein werkseitiges Rock-Crawler-Paket. Es bekommt neue Rock Slider, Stoßstangen, 32-Zoll-Reifen und einen niedrigeren Gang im Verteilergetriebe, um extremere Anstiege einfach zu erreichen. Im Inneren wird es noch cooler, wenn ein Garmin Tread SxS Navigator mit einem 5,5-Zoll-Bildschirm hinzugefügt wird. In der Black Hills Edition erhält der Garmin eine Antenne mit erweiterter Reichweite, die normalerweise ein optionales Zubehör ist. Das Garmin ist eine hübsche Turn-by-Turn-Navigation und vorinstallierten topografischen Karten sowie öffentlichen und privaten US-Grundbesitzerinformationen, um euch davon abzuhalten, dort zu fahren, wo es nicht erlaubt ist. Es gibt auch eine Satellitenbildfunktion aus der Vogelperspektive, für die kein Abonnement erforderlich ist.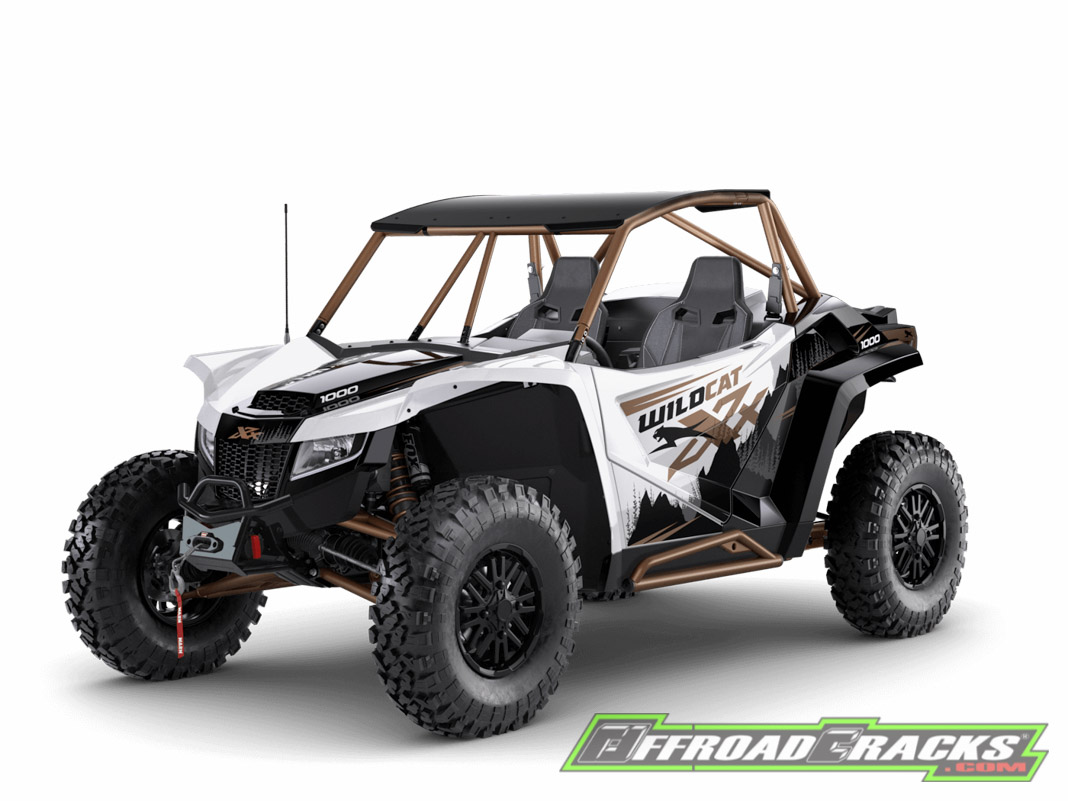 Mechanisch ist der Wildcat XX unverändert, mit Fox Podium 2.5 QS3-Stoßdämpfern, 18 Zoll Federweg und beeindruckenden 130 PS. Der Wildcat XX ist in den Ausführungen Base, LTD, SE und Black Hills Edition erhältlich. Der Wildcat XX beginnt bei 23.199 US-Dollar und klettert für die Black Hills Edition auf 27.999 US-Dollar.
---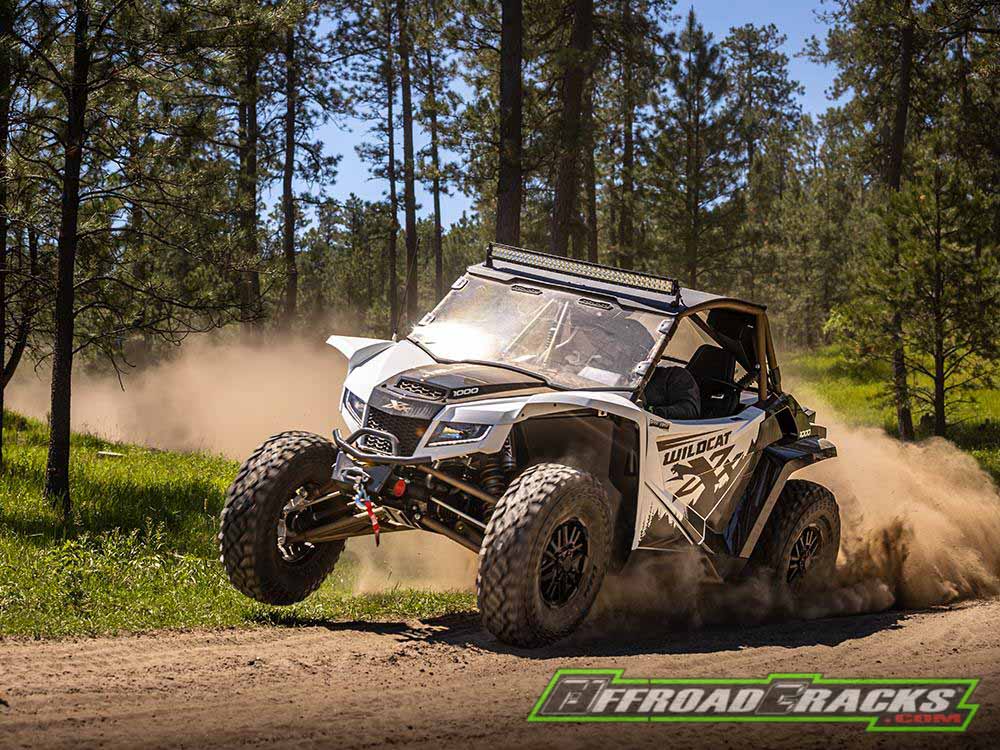 Arctic Cat has shown off its updated side-by-side lineup for 2023, and used the new models as a neat way to announce an expanded partnership with Garmin. Arctic Cat has a pretty pared-down lineup when compared to other OEMs, but that keeps choices simple.
The big news this year is the 2023 Arctic Cat Wildcat XX Black Hills Edition, which is a factory rock-crawler package. It gets new rock sliders, bumpers, 32-inch tires, and a lower gear in the transfer case to help it get up aggressive rock features. Inside, things get even cooler, with the addition of a Garmin Tread SxS Navigator with a 5.5-inch screen. On the Black Hills Edition, the Garmin gets an extended-range antenna that is usually an optional accessory.
The Garmin is a pretty trick piece, with turn-by-turn navigation and preloaded topographic maps, and public and private US landowner information to keep you from wheeling where you shouldn't be. There's also a bird's-eye satellite imagery feature that does not require a subscription.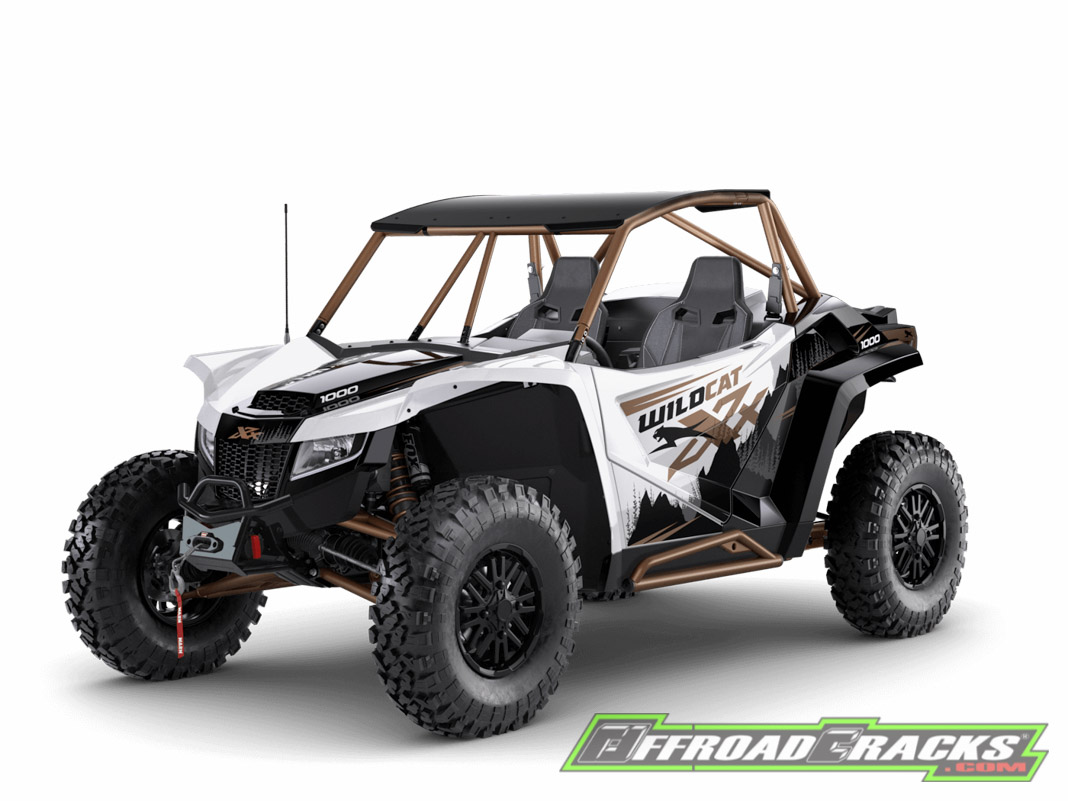 Mechanically, the Wildcat XX is unchanged, with Fox Podium 2.5 QS3 shocks, 18 inches of suspension travel, and an impressive 130 hp. The Wildcat XX is available in base, LTD, SE, and Black Hills Edition trims. The Wildcat XX starts at $23,199 and climbs to $27,999 for the Black Hills Edition.
Quelle / Source: Arctic Cat