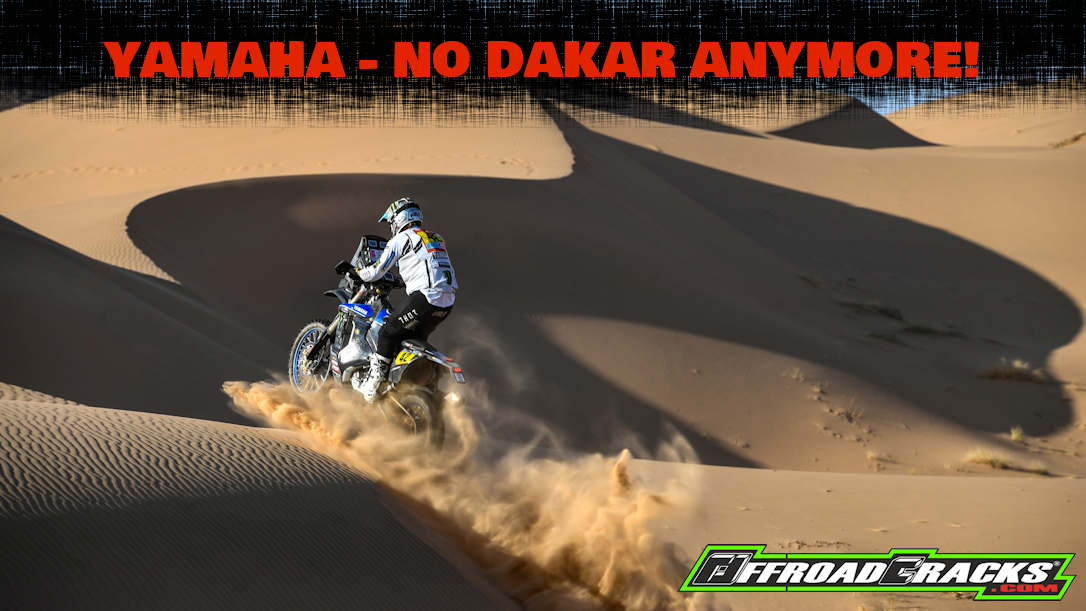 Das Ende der Rallye Dakar 2022 in Jeddah, Saudi-Arabien, bei der die Monster Energy Yamaha Rally Team-Fahrer Adrien van Beveren und Andrew Short auf den Plätzen vier und acht landeten, bringt Yamahas lange und geschichtsträchtige Verbindung mit der 450-cm³-Motorradklasse zu Ende, was sowohl die Rallye Dakar als auch die FIM Cross-Country-Rallyes-Weltmeisterschaft betrifft.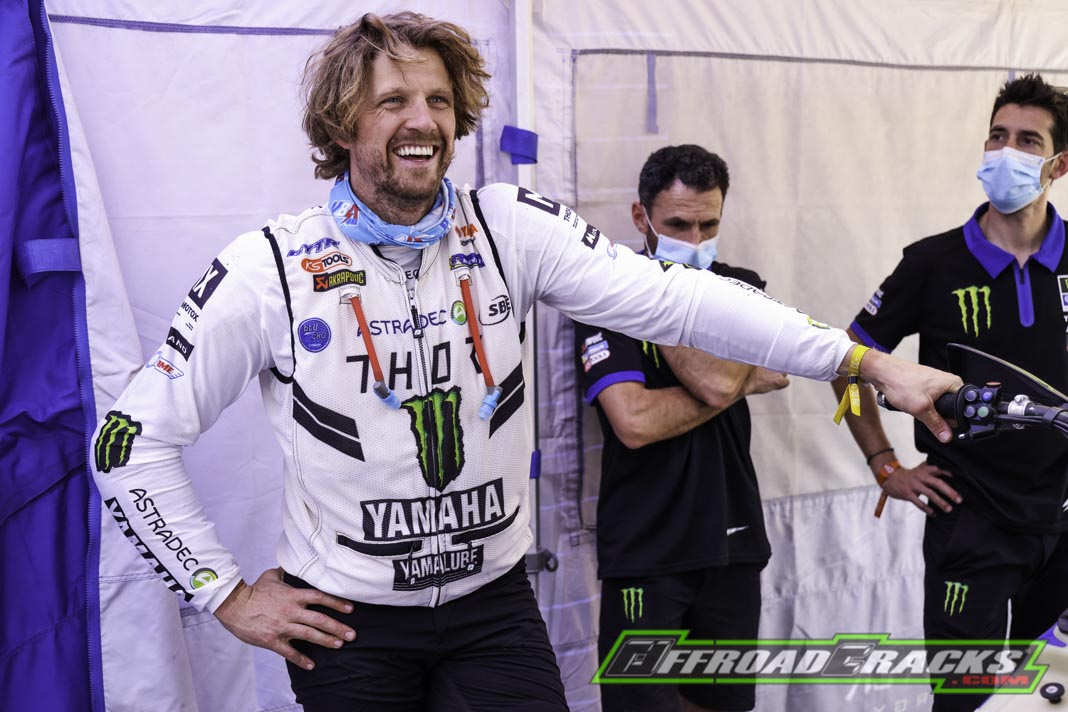 Yamaha ist die einzige Marke, die seit ihrer Gründung an jeder Rallye Dakar teilgenommen hat, wobei der Franzose Cyril Neveu bei der allerersten Ausgabe im Jahr 1979 an Bord einer Yamaha XT500 den Sieg und ein Jahr später einen zweiten Sieg errang. Die Dakar-Legende Stéphane Peterhansel erzielte in den 1990er Jahren einen Rekord von sechs Siegen für Yamaha, wobei der Italiener Edi Orioli mit dem Sieg in von 1997 zu Yamahas Erfolg in Afrika beitrug.
In den letzten Jahren feierte die einzigartige WR450F 2-Trac einen erfolgreichen Start in der 400-ccm-Superproduktionskategorie und wurde bei den Rennen 2004 und 2005 mit David Frétigné Klassenbester. Er fuhr das Motorrad bei der ersten südamerikanischen Ausgabe 2009 auf den dritten Gesamtrang, wobei Hélder Rodrigues 2011 und 2012 ebenfalls auf dem Podium landete, bevor Olivier Pain 2014 Dritter wurde. Für 2015 brachte Yamaha eine brandneue WR450F Rally mit und kam bei mehreren Gelegenheiten Podiumsplatzierungen nahe, wobei Adrien van Beveren den Gesamtsieg 2018 nur wenige Kilometer vor dem Ziel verpasste.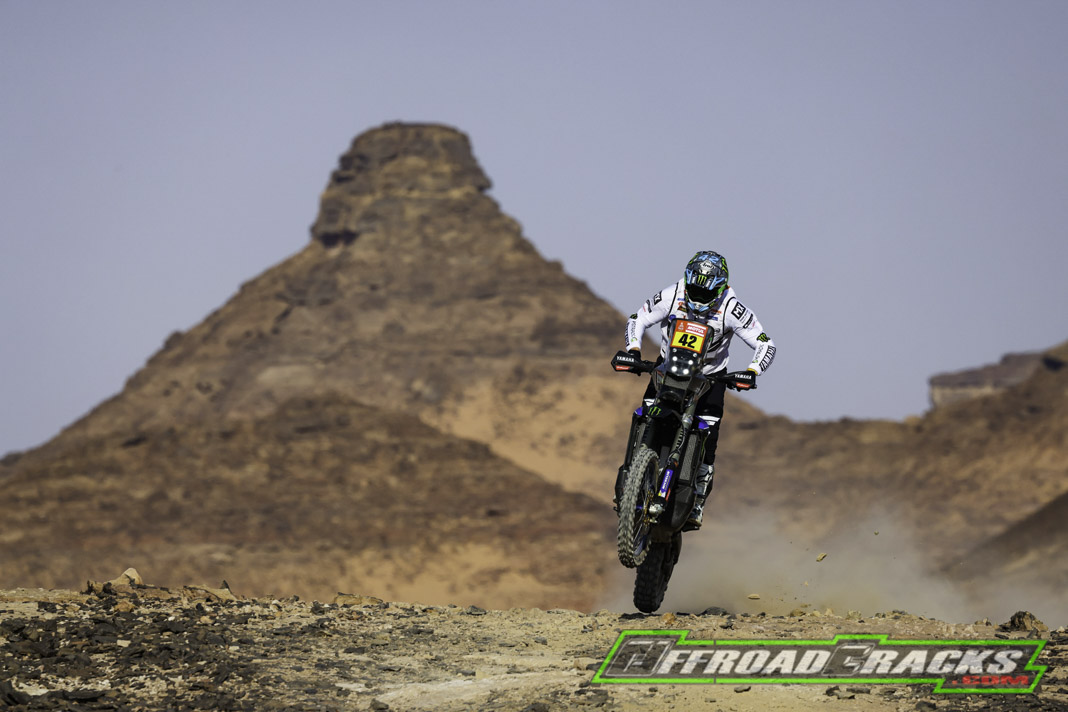 Nach 44 Dakar-Rallyes wird Yamaha bei der Veranstaltung nicht mehr mit der WR450F Rally antreten, aber weiterhin in der SSV-Kategorie präsent sein, um Rennfahrer mit seinem Yamaha YXZ1000R-Prototypenprojekt zu unterstützen, das bei den Ausgaben der Rallye Dakar 2021 und 2022 bereits eingesetzt wurde. Auf zwei Rädern wird sich der Fokus auf die Erfüllung der sich ändernden Kundenanforderungen im Offroad-Bereich verlagern, wenn man die zukünftige Einführung des neuen Ténéré World Raid in Betracht zieht.
Yamaha möchte allen danken, die an der Organisation der Rallye Dakar beteiligt waren, der Mannschaft des Teams, den Fahrern und den Sponsoren, die in den letzten vier Jahrzehnten mit dem Hersteller zusammengearbeitet und so viel Erfolg und viele Emotionen erarbeitet haben.
Eric de Seynes: Präsident, Chief Executive Officer, Yamaha Motor Europe
"Yamaha hat eine lange und bewegte Geschichte mit der Rallye Dakar, die 1979 mit der allerersten Ausgabe begann und ununterbrochen bis in die Moderne reicht. Es ist auch eine Veranstaltung, für die ich persönlich eine echte Leidenschaft habe, da ich zweimal an der Veranstaltung teilgenommen und viele Jahre eng mit Jean-Claude Olivier zusammengearbeitet habe, der nicht nur Rennen fuhr und Etappen bei der Dakar gewann, sondern auch Yamahas erfolgreichste Pionierzeit in der Dakar leitete. Doch während es der Rallye Dakar vor allem gelungen ist, ihren Wurzeln nah zu bleiben, auch wenn sie ihre geistige Heimat Afrika verlassen hat, hat sich die Welt, in der sie existiert stark verändert. Unsere Offroad-Kunden haben jetzt andere Erwartungen und suchen nach anderen Produkten, und wir müssen darauf eingehen, wenn wir mit ihnen in Verbindung bleiben wollen. Aus diesem Grund haben wir uns entschieden, unsere lange Geschichte auf zwei Rädern bei der Rallye Dakar und in der FIM Cross-Country-Rallyes-Weltmeisterschaft zu beenden und gleichzeitig unser Engagement zu verstärken, die Dakar auf vier Rädern mit der Yamaha YXZ1000R SSV zu fahren. Das Engagement von Yamaha für Rally Raid-Veranstaltungen mit Motorrädern ist jedoch noch nicht beendet, aber unser zukünftiges Engagement muss eine engere Verbindung zu unseren Kunden haben und das Potenzial der Ténéré 700 in eine Richtung weiterentwickeln, die es ihnen ermöglicht, die abenteuerlichere Seite von Rallyes wiederzuentdecken."
---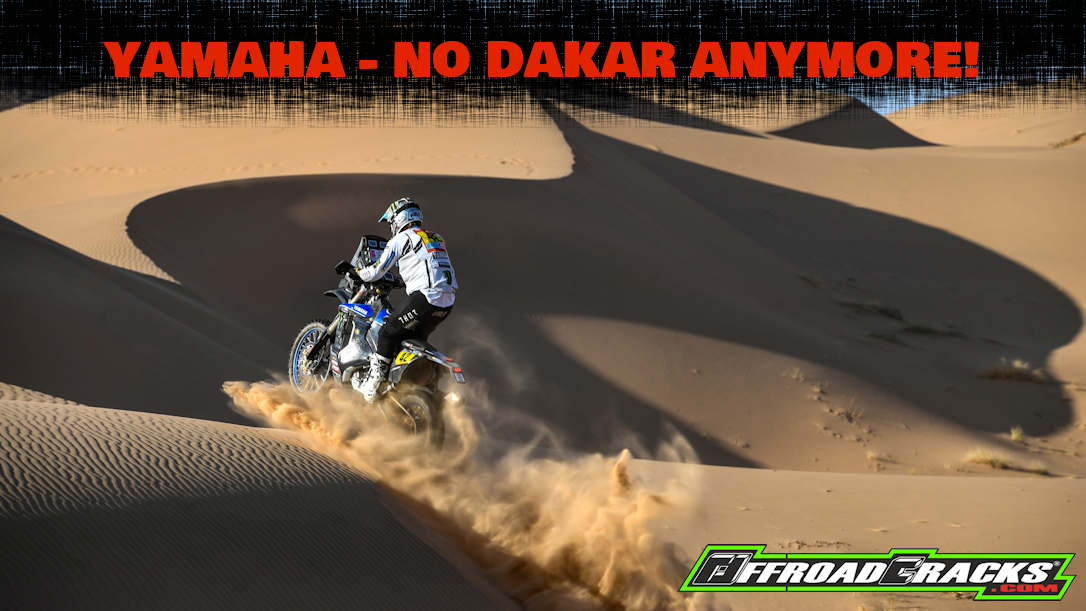 The end of the 2022 Dakar Rally in Jeddah, Saudi Arabia, in which Monster Energy Yamaha Rally Team riders Adrien van Beveren and Andrew Short finished in fourth and eighth place respectively, brings to a close Yamaha's long and storied association with the 450cc motorcycle class at both the Dakar Rally and the FIM Cross-Country Rallies World Championship.
Yamaha is the only brand that has featured in every Dakar Rally since its inception, with Frenchman Cyril Neveu taking victory aboard a Yamaha XT500 on the very first edition in 1979 and following that up with a second win a year later. Dakar Legend Stéphane Peterhansel scored a record six victories for Yamaha in the 1990s with Italian Edi Orioli adding to Yamaha's success in Africa with victory in the 1997 edition.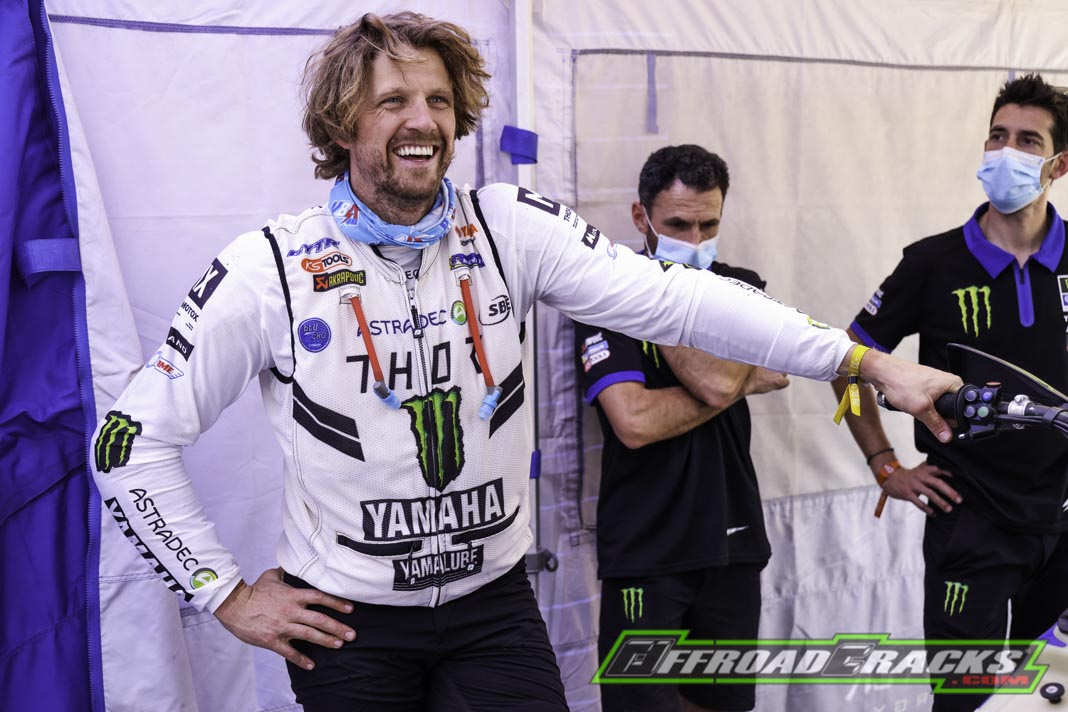 In more recent years the unique WR450F 2-Trac enjoyed a successful start in the 400cc Super Production category, finishing best in class at the 2004 and 2005 races with David Frétigné. He rode the bike to third overall at the first South American edition in 2009, with Hélder Rodrigues also finishing on the podium in 2011 and 2012, before Olivier Pain took third in 2014. For 2015, Yamaha brought a brand new WR450F Rally, with the Monster Energy Yamaha Rally Team coming close to podium finishes on several occasions, with Adrien van Beveren missing out on winning the 2018 edition just a few kilometres from the finish.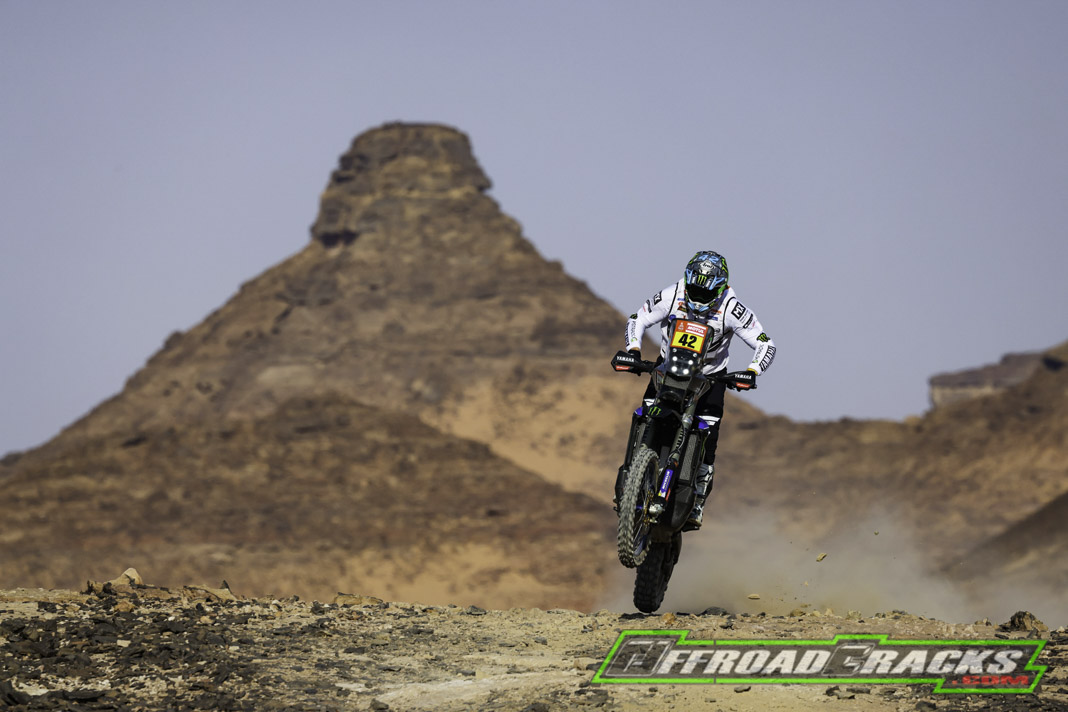 With 44 Dakar Rallies behind it, Yamaha will no longer race at the event with the WR450F Rally but will continue to have a presence in the SSV category supporting racers with its Yamaha YXZ1000R prototype project, which was raced in the 2021 and 2022 Dakar Rally editions, finishing 2nd and 6th as part of the ongoing development program. On two wheels the focus will shift to meeting evolving customer requirements in the off-road sector, considering the future introduction of the new Ténéré World Raid.
Yamaha would like to thank everyone involved in organising the Dakar Rally, the team's crew, the riders and the sponsors who worked with the manufacturer over the last four decades and brought so much success and many emotions.
Eric de Seynes: President, Chief Executive Officer, Yamaha Motor Europe
"Yamaha has a long and storied history with the Dakar Rally, starting in 1979 at the first ever edition and running unbroken into the modern era. It's also an event that I personally have a real passion for, having twice contested the event and for many years worked closely with Jean-Claude Olivier, who not only raced and won stages at the Dakar but also oversaw Yamaha's most successful pioneer period in the rally. However, while the Dakar Rally has mainly succeeded in remaining close to its roots, even when it moved out of its spiritual home of Africa, the world in which it exists has changed considerably. Our off-road customers now have different expectations and they look for different products, and we must cater for these if we are to stay connected. It is for this reason we have decided to end our long history on two wheels at the Dakar Rally and in the FIM Cross-Country Rallies World Championship, while simultaneously strengthening our commitment to racing the Dakar on four wheels with the Yamaha YXZ1000R SSV. However Yamaha's commitment to Rally Raid events with motocycles is not over, but our future engagement must have a closer connection to our customers and their aspirations, developing further the Ténéré 700 potential towards a direction which will enable them to rediscover the more adventurous side of Rallies."
Quelle / Source: Yamaha Europe