Heftige Neuigkeiten aus dem Sonnenstaat Kalifornien. Denn dort will man den Verkauf von Offroad-Fahrezugen mit Verbrennungsmotor (einschließlich Motorräder) ab 2035 verbieten.
Offroad-Enthusiasten aus KALIFORNIEN werden sich in der Zukunft mehr mit der elektrischen Energie als mit Verbrennungsmotoren befassen müssen, nachdem Gouverneur Gavin Newsom eine Verordnung erlassen hat, mit der der Verkauf von NICHT emissionsfreien Personenkraftwagen (PKW und LKW) bis 2035 verboten werden soll.
Auf den ersten Blick betrifft dies nur die Vierrad-Fraktion, aber eine Randnotiz in der Verordnung gibt auch Offroadern der Zweirad-Kategorie im Goldenen State Anlass zur Sorge. Es wurde entschieden, dass Geländefahrzeuge aller Art in das bevorstehende Verbot einbezogen werden – sei es Geländemotorräder, Geländefahrzeuge, Quads oder Side-by-Side-Fahrzeuge.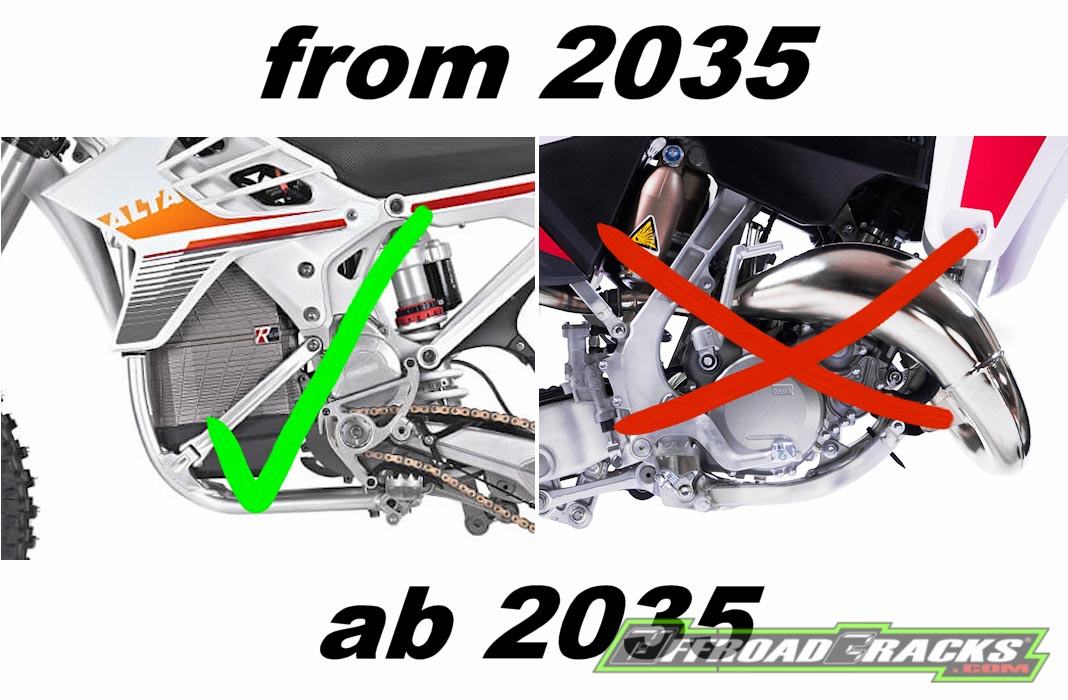 Dies alles ist ein Versuch, den Staat klimaneutral zu machen und die Umweltverschmutzung im bevölkerungsreichsten Staat des Landes zu verringern.
Es gibt keinen Hinweis darauf, das davon auch gebrauchte Offroad-Fahrzeuge betroffen sind. Vielleicht lohnt es sich schon jetzt in ein paar Fahrzeuge mit Verbrennungsmotoren zu investieren bevor der Preis 2034 ins unermessliche ansteigt?
Eine Executive Order (Verordnung) ist nicht unbedingt in Stein gemeißelt und kann jederzeit (sogar im Dezember 2034) storniert, angepasst oder geändert werden. Wie oben erwähnt ist der Bundesstaat Kalifornien der am dichtesten besiedelte Bundesstaat Nordamerikas. Immerhin stellen 14 Jahre eine lange Zeit dar, aber einen ganzen Staat auf Elektromobilität umzustellen, ist eine ziemliche Aufgabe, die ein massives Stromnetz samt Versorgung im Hintergrund erfordert.
---

Huge news, as the sale of new off-road combustion engine vehicles (including dirt bikes) will be banned in California by 2035.
CALIFORNIA off-roaders will be looking at a future of electric power and no combustion engines, after Governor Gavin Newsom issued an executive order to ban the sale of any non-zero-emission passenger vehicle (cars and trucks) by 2035.
On the face of it, this will be affecting 4-wheels only, but a side-note of the order also brings some concern to off-roaders in the Golden State. It was ruled off-road vehicles of all types will be included in the forthcoming ban – be it off-road motorcycles, ATVs, quads, or side-by-sides.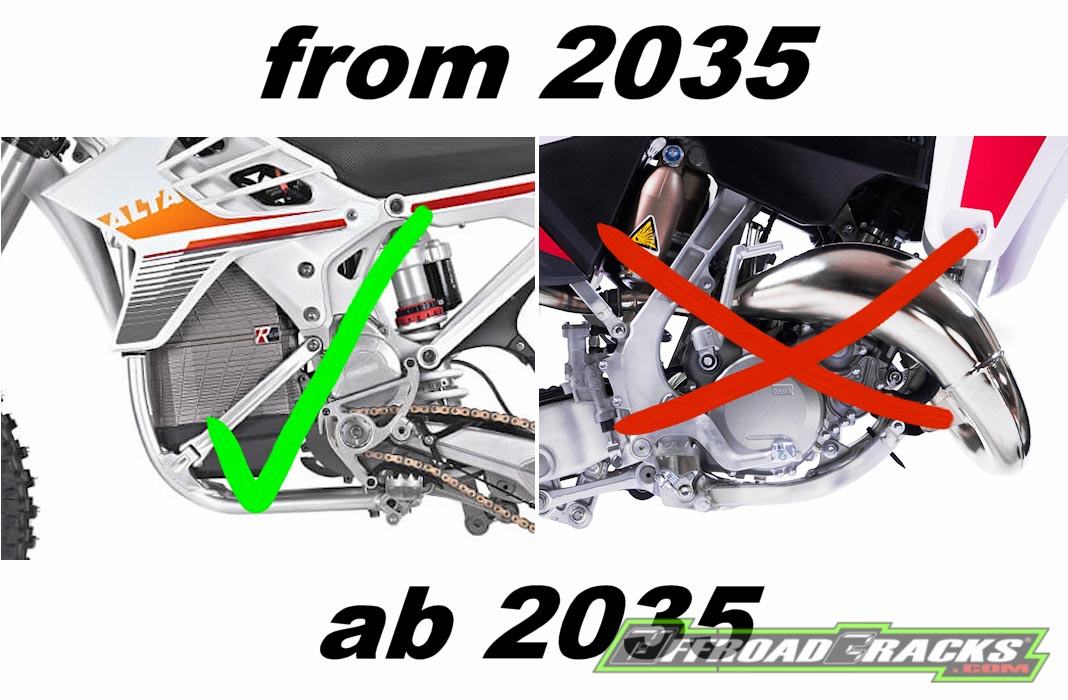 This is all in an attempt to bring the state down to carbon-neutral, and reduce the pollution in the most-populated state in the country.
There is no indication that used off-road vehicles are also affected. Perhaps it is worth investing in a few vehicles with combustion engines right now before the price rises in 2034 immeasurably ?
An executive order (regulation) is not necessarily set in stone and can be canceled, adjusted or changed at any time (even in December 2034). As mentioned above, the state of California is the most densely populated state in North America. After all, 14 years is a long time, but converting an entire state to electromobility is quite a task that requires a massive power grid and supply in the background.
Quelle / Source: Strange, Visor down