Little Lady ist Jim Marsdens (GB) Ultra4 Untersatz, den wir näher unter die Lupe genommen haben, bevor sie den europäischen Kontinent für ihren neuen Besitzer verlassen hat.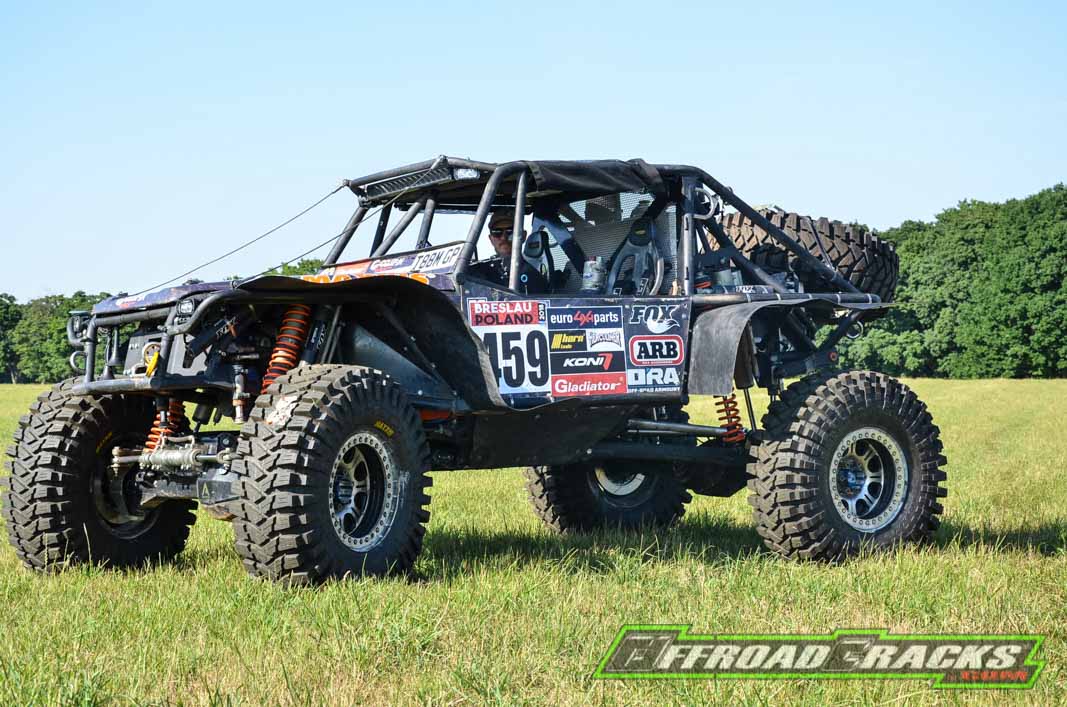 Mit über 70 internationalen Podestplätzen und über 30 Titeln ist er derzeit der erfolgreichste Offroad-Rennfahrer in Europa. 2015 war sein Vorzeigejahr in dem Jim die größten und härtesten Events in Europa gewann und der Mann war, den es zu schlagen galt.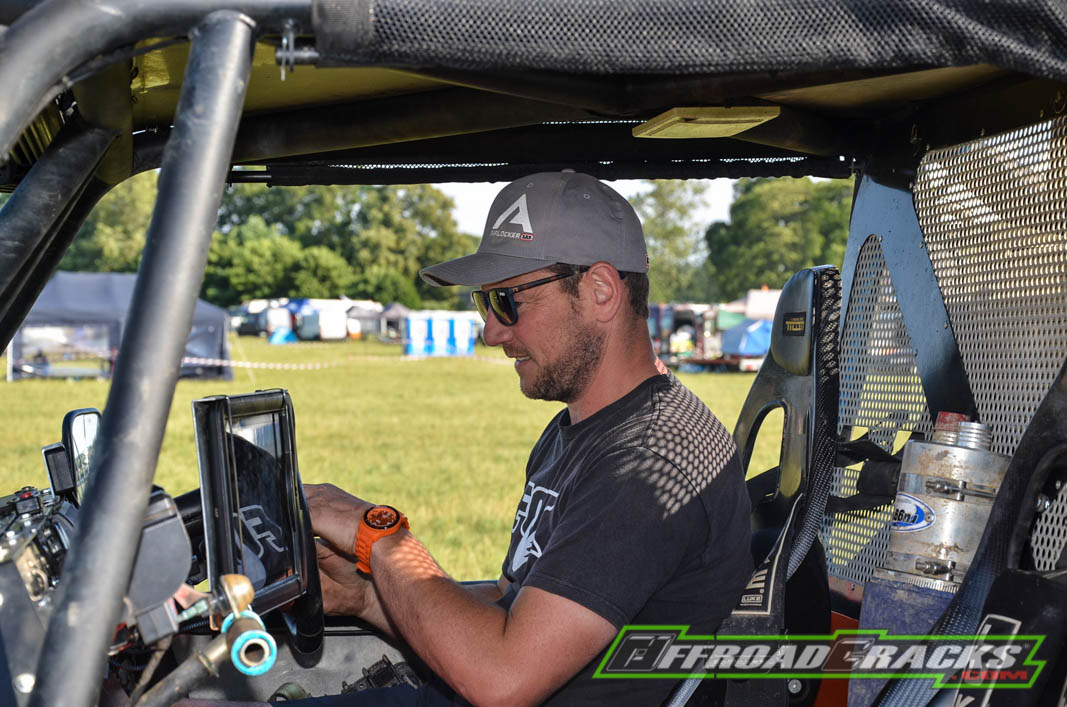 Das Jahr 2016 begann damit, dass Jim und sein Team einen brandneuen Rennwagen aufbauten, um sich auf Ultra4 und Trophy Raid Events zu konzentrieren. Das neue Arbeitsgerät "Little Lady" wurde im September 2016 vorgestellt und gewann sogleich die Graf-Trophy in Portugal und King of Britain! Das neue Auto steckt voller Innovationen und neuer Ideen und "Little Lady" wurde in der Saison 2018 noch größer und besser als je zuvor. Mit der vollen werkseitigen Unterstützung von Maxxis-Reifen, Fox Racing, ARB 4×4, Spidertrax, Gigglepin-Winden und 20 weiteren Partnern ist Jim gut aufgestellt, um weiterhin auf höchstem Niveau zu gewinnen.
Jim Marsden – Rallye Breslau 2015 Nigh Stage
---
HINWEIS: Mit Anklicken des Videos stellen sie automatisch eine Verbindung zu Youtube/Google her, was einen ungewünschten personenbezogenen Datenaustausch mit sich bringen kann. Weitere Infos unter: www.google.de/privacy
---
Die andere Seite von Jim – wenn er nicht gerade Rennen fährt, ist, dass er das ganze Jahr über mit verschiedenen Shows und Motorsportausstellungen beschäftigt ist und seine Rolle als Markenbotschafter für Unternehmen ausübt, die ihn und das Team unterstützen. Jim kommentiert auch das größte eintägige Offroad-Rennen der Welt, "King of the Hammers" in Kalifornien und das Ultra 4 National-Finale in Reno, Nevada. Wenn er das Ultra4-Rennen nicht unterstützt, ist Jim oft über Funk zu hören. Andere wichtige Ereignisse sind beispielsweise das legendäre MINT400 in Las Vegas. Offroad ist Jims Leben und als Gründer und Eigentümer von Gigglepin 4×4 und Gigglepin Winches. Jim nutzt seine Lebenserfahrungen, um gemeinsam mit seinem Team innovative marktführende Designs wie die der GP100 Wettbewerbs-Winde zu entwickeln. Wo auch immer die Action ist, Jim ist sicher dabei, entweder Rennen zu fahren oder den Motorsport zu unterstützen, den er so liebt.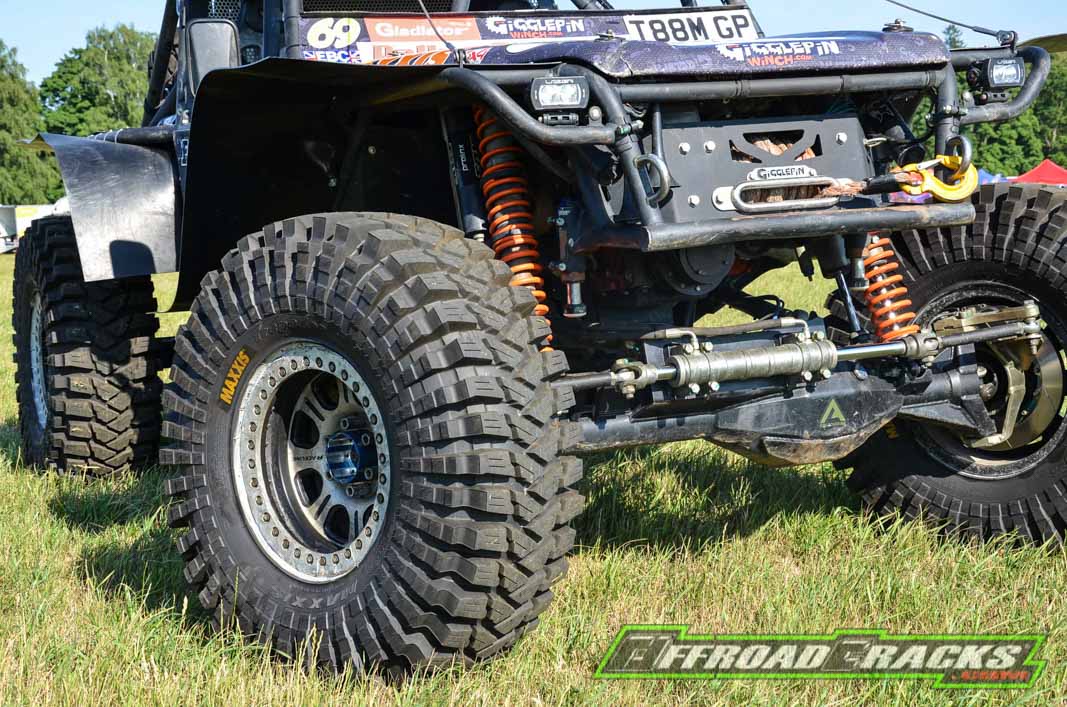 Technische Daten "Littly Lady" / Tech specs "Little Lady"
Frame: Offroad Armoury Offender
Body: Gigglepin
Engine: Chevrolet LSX 454 7.4litre
HP & torque: 650BHP 600ftlb
Radiator ecc: Allisport rad and coolers
Batteries: Odyssey PC1500
Shaft axles: Spidertraxs
Axles: Spidertrax ProSeries
Inside axles: ARB 40 spline lockers
Gearbox: Alders 4L80E
Transfer case: Atlas 2 speed race case
Propshafts: Bailey Morris
Suspension: FOX
Rod ends and suspension joints: FK rod ends
Wheels and tyres: Maxxis Trepador tyres and Raceline wheels
Winch: Gigglepin GP100 on the front and Gigglepin GP80 on the rear
Lights: Lazer
Seats: Tillett racing seats
Harness: Corbeau custom
Fuel cell: Allisport
Swaybar: Pac racing springs
Front axle knuckle joints: Yukon gear and axle
Clean products: Duck smart
Brakes: D&G tuning (calipers) Wilwood (master cylinders and discs) EBC (kick ass brake pads)
Steering: D&G Pro ram and PSC CBR pump
Oils and fluids: Morris lubricants
Winch ropes: Gigglepin SuperRope
A last look… / Ein letzter Blick…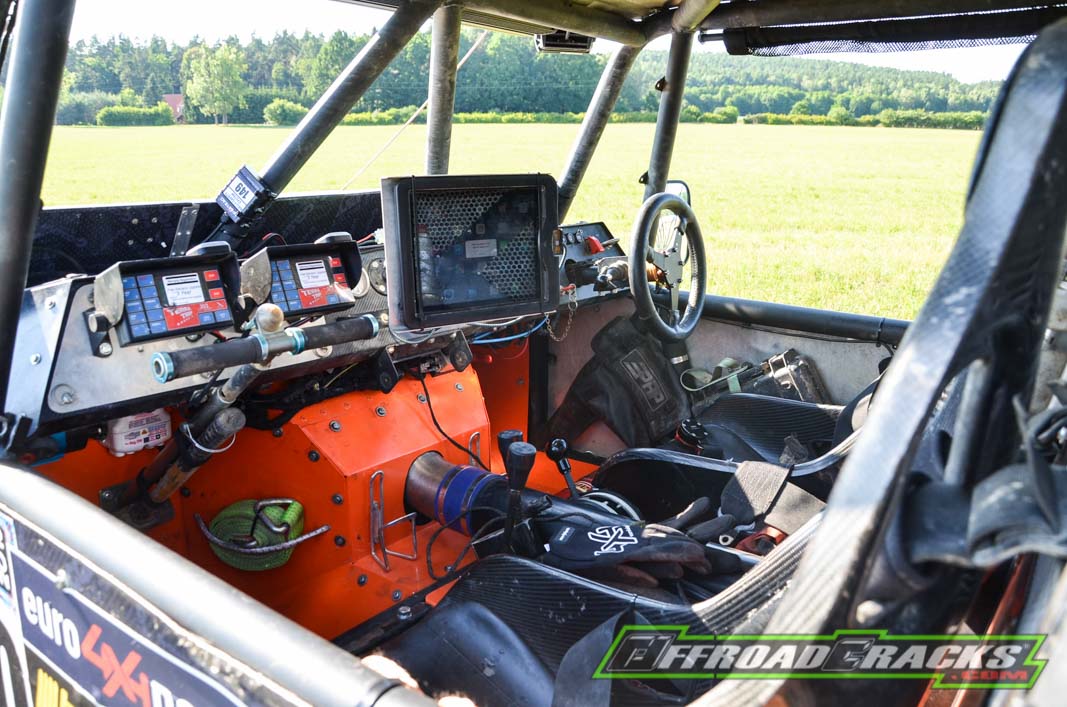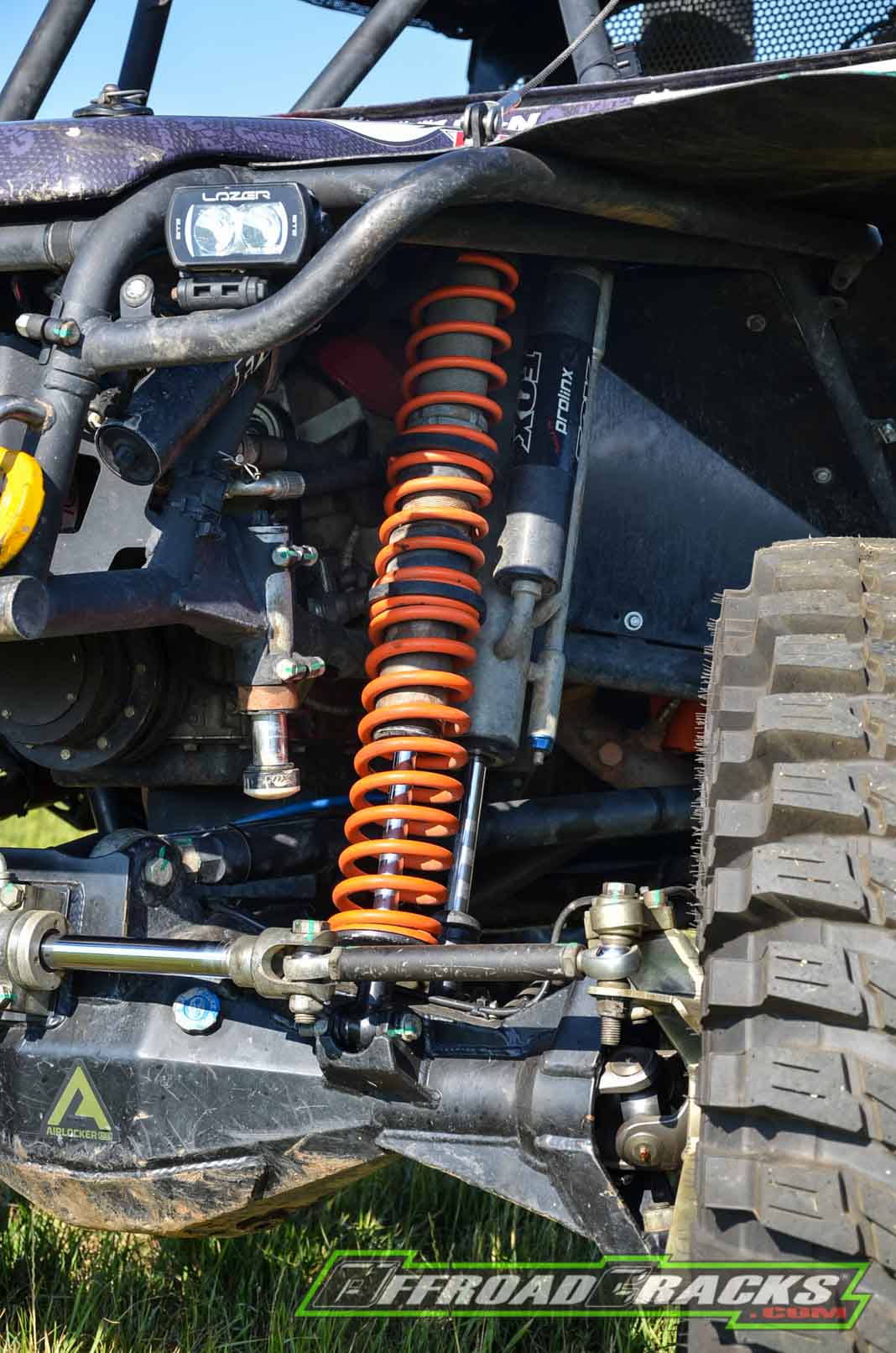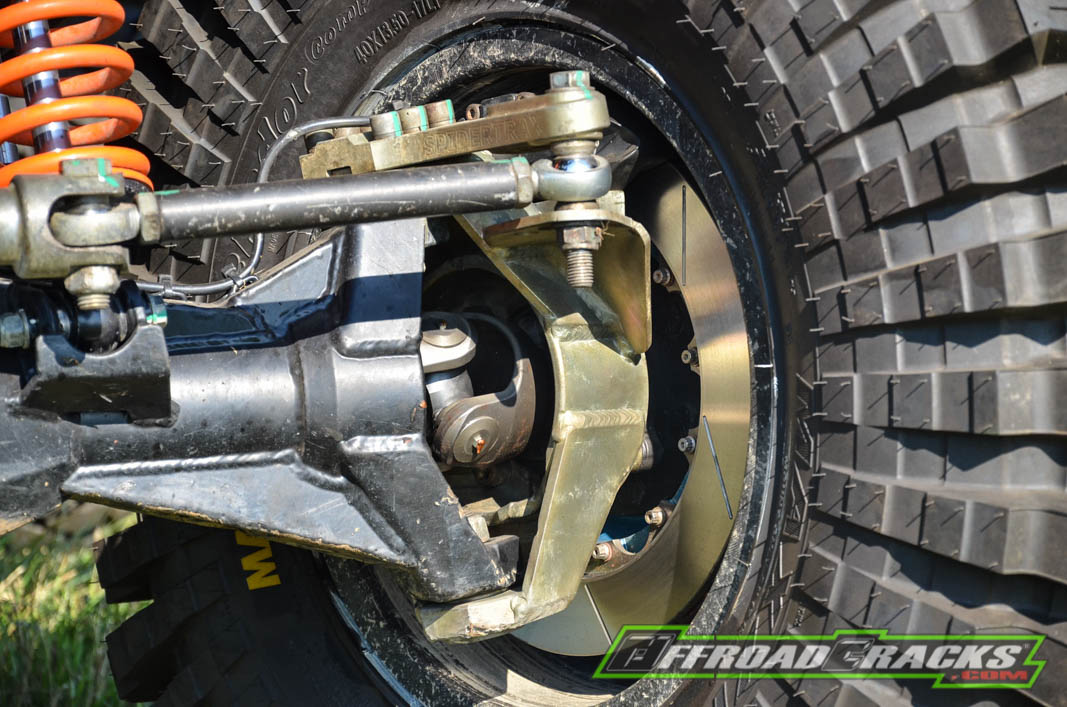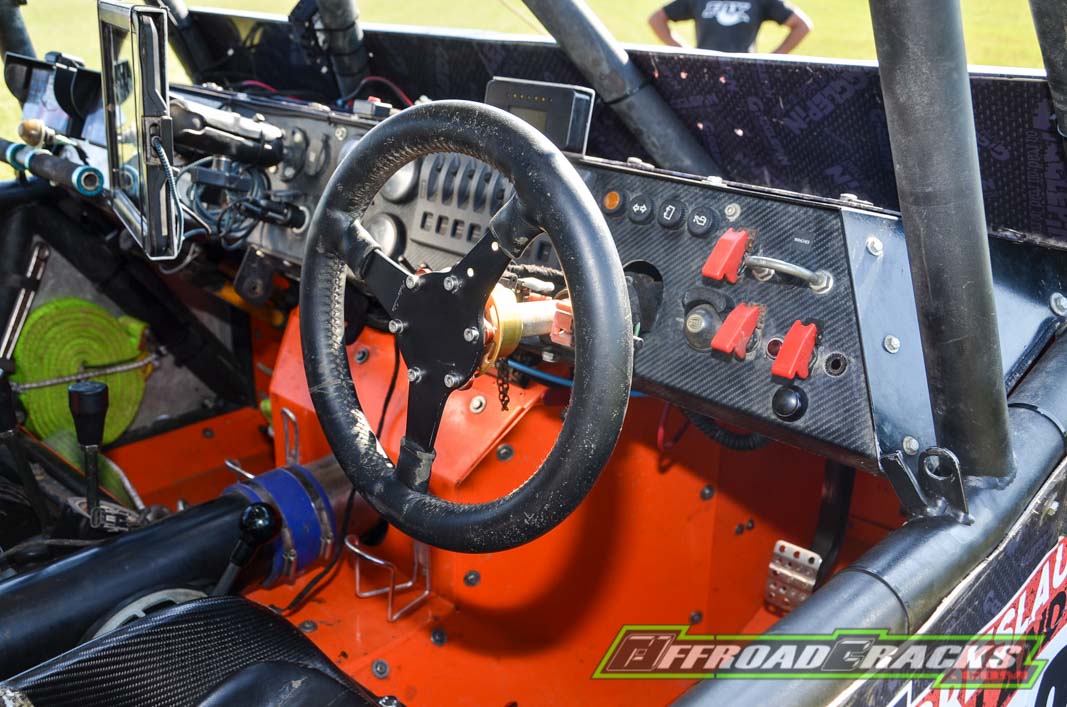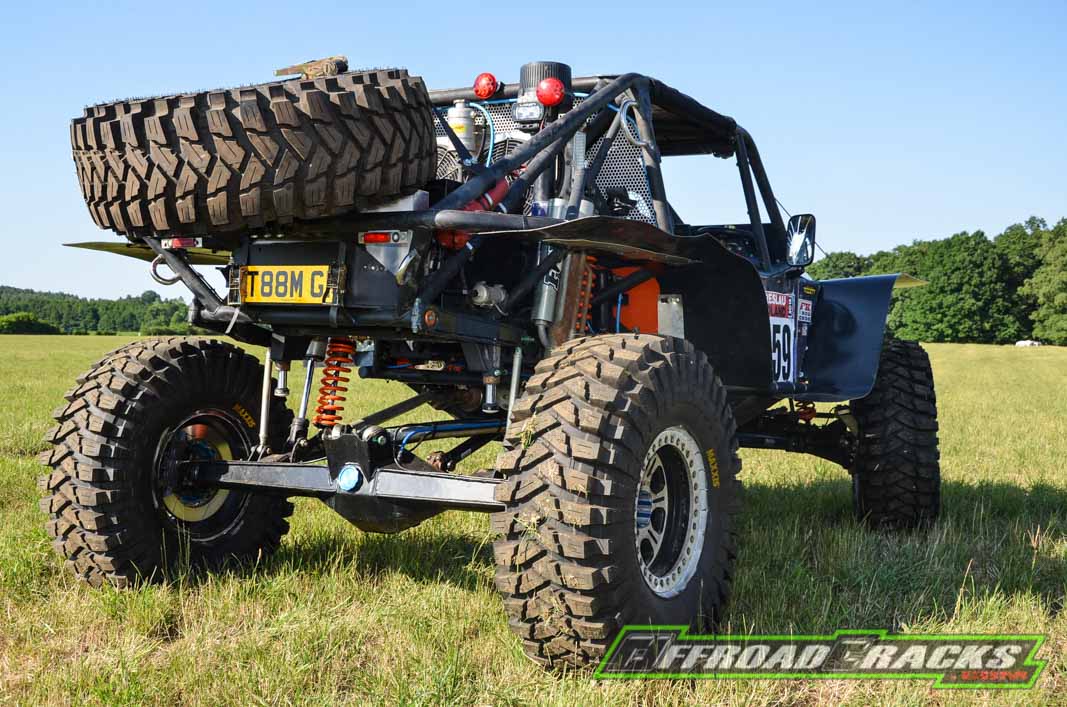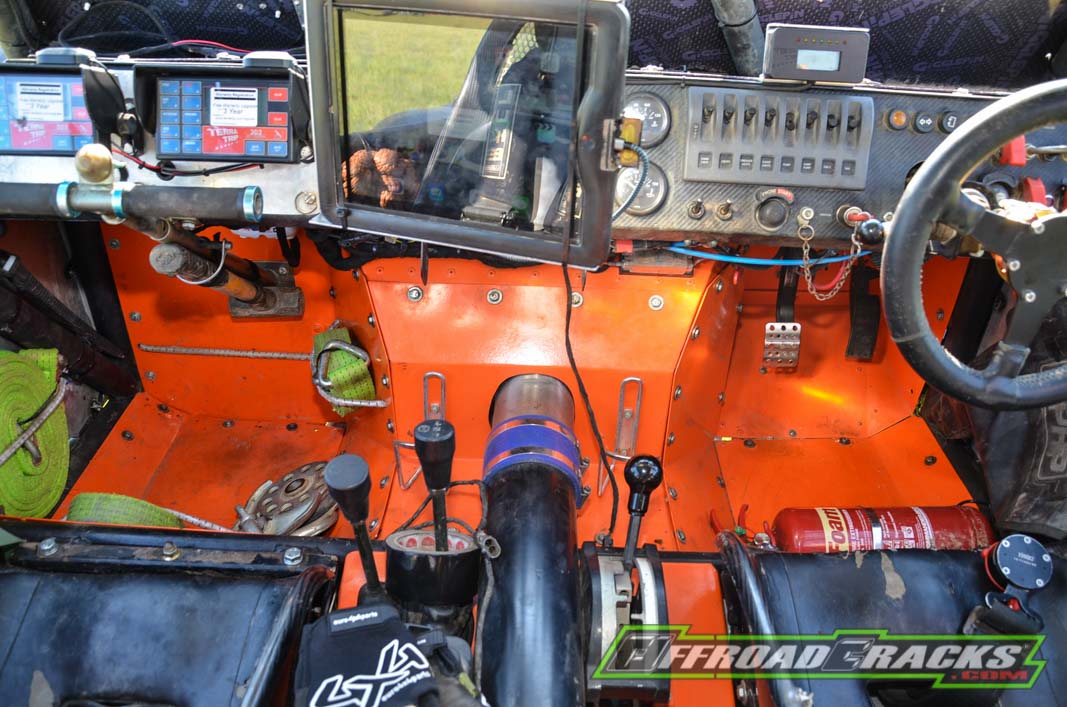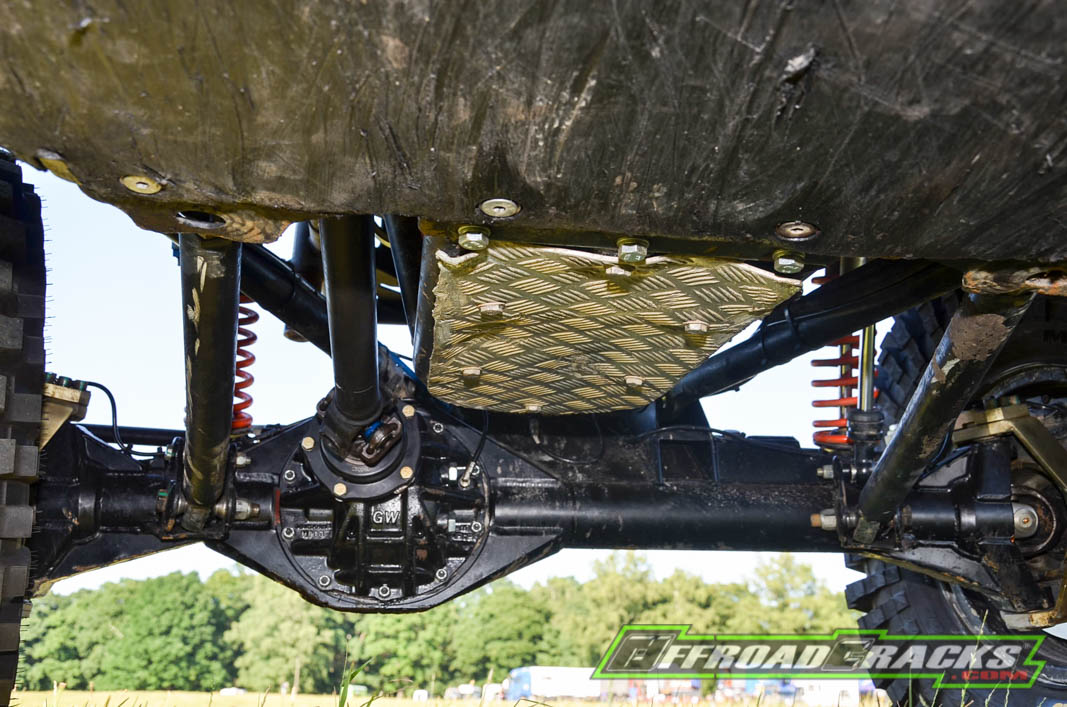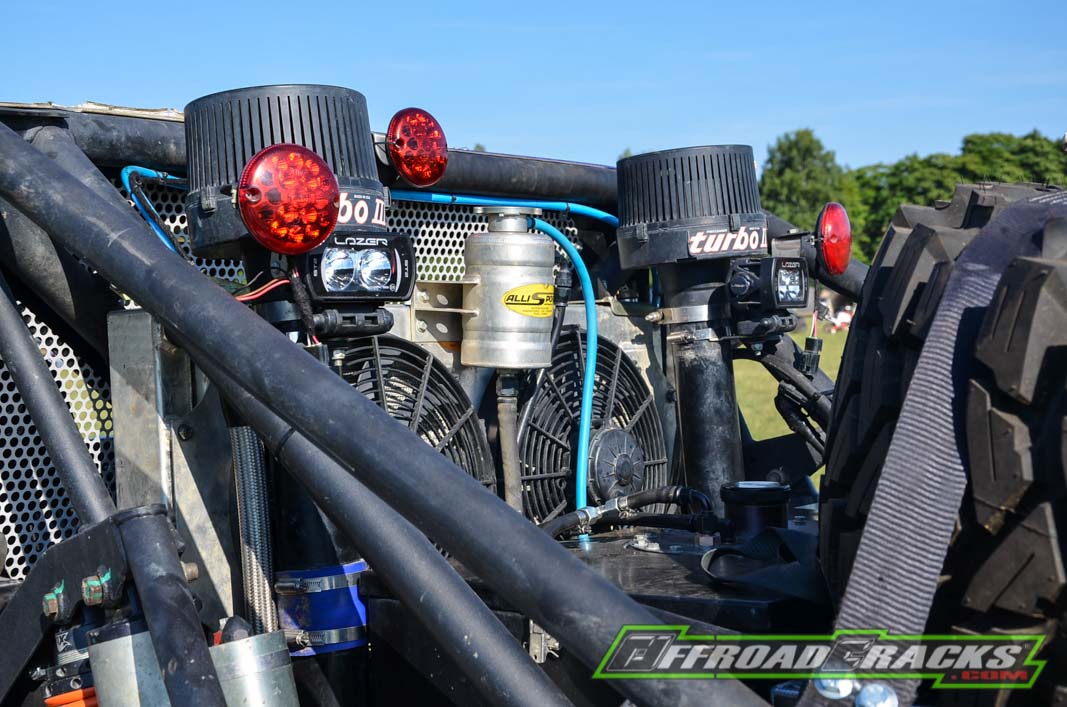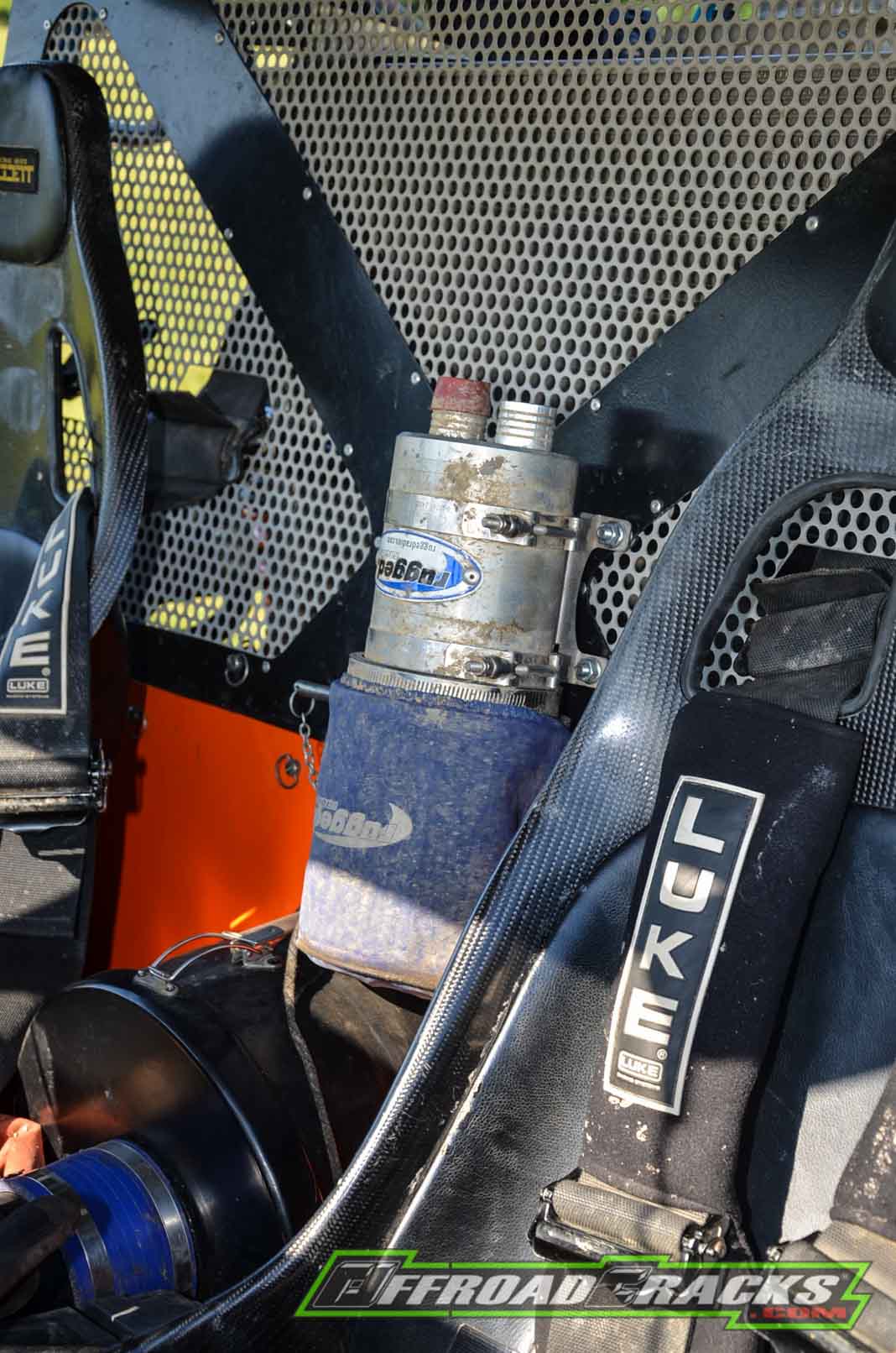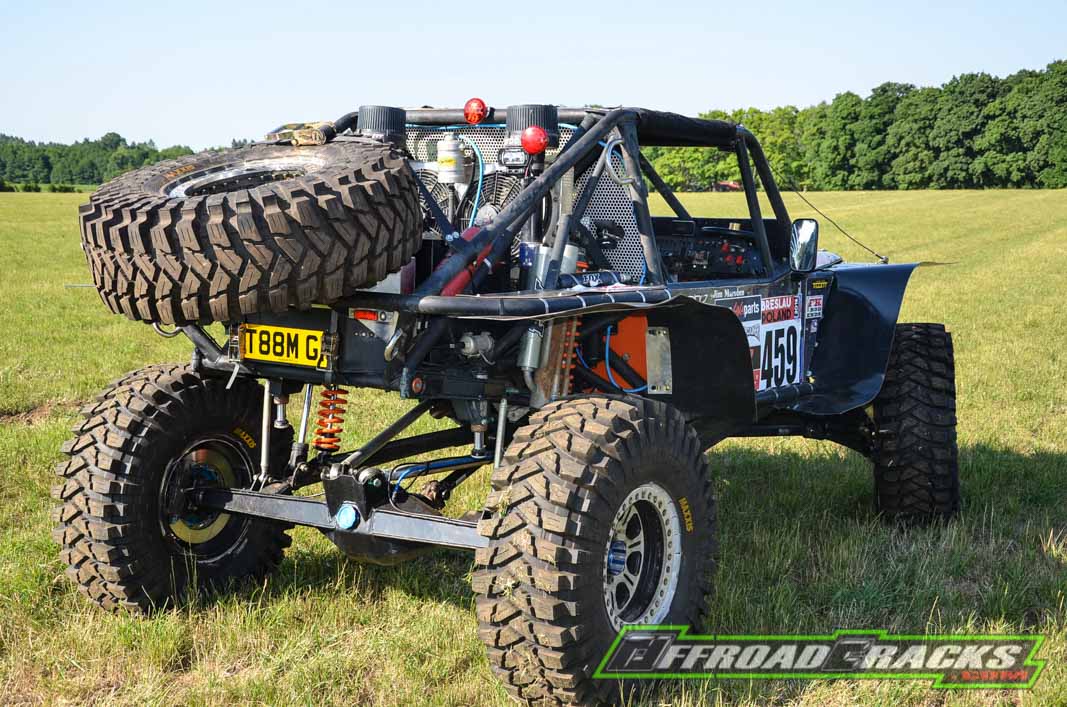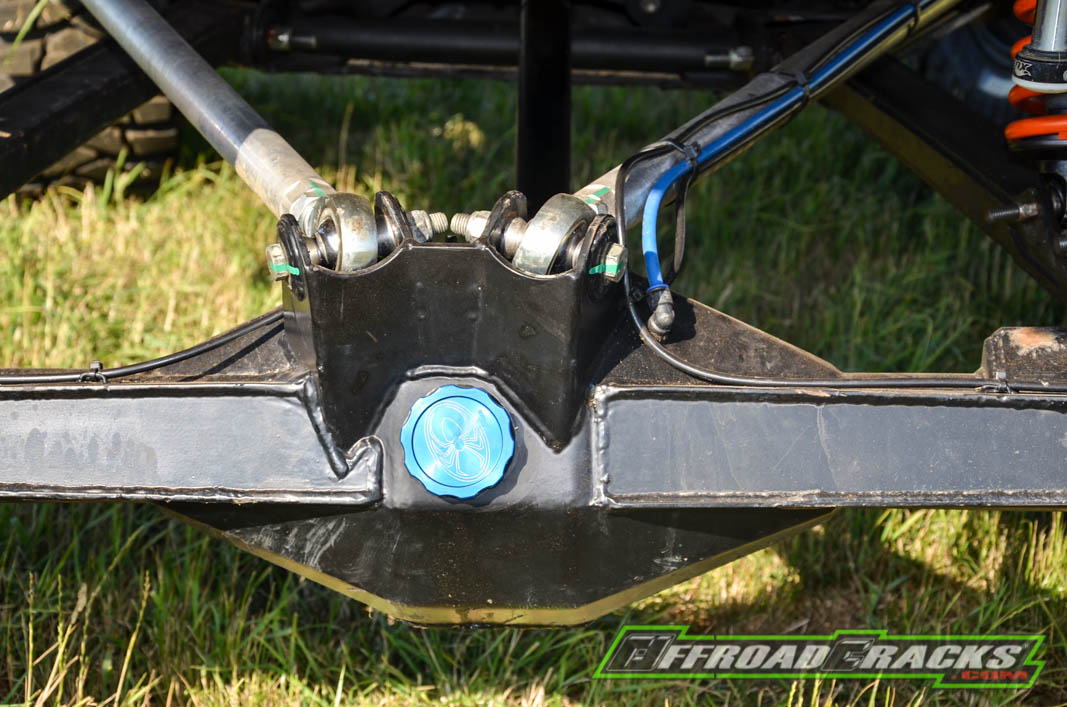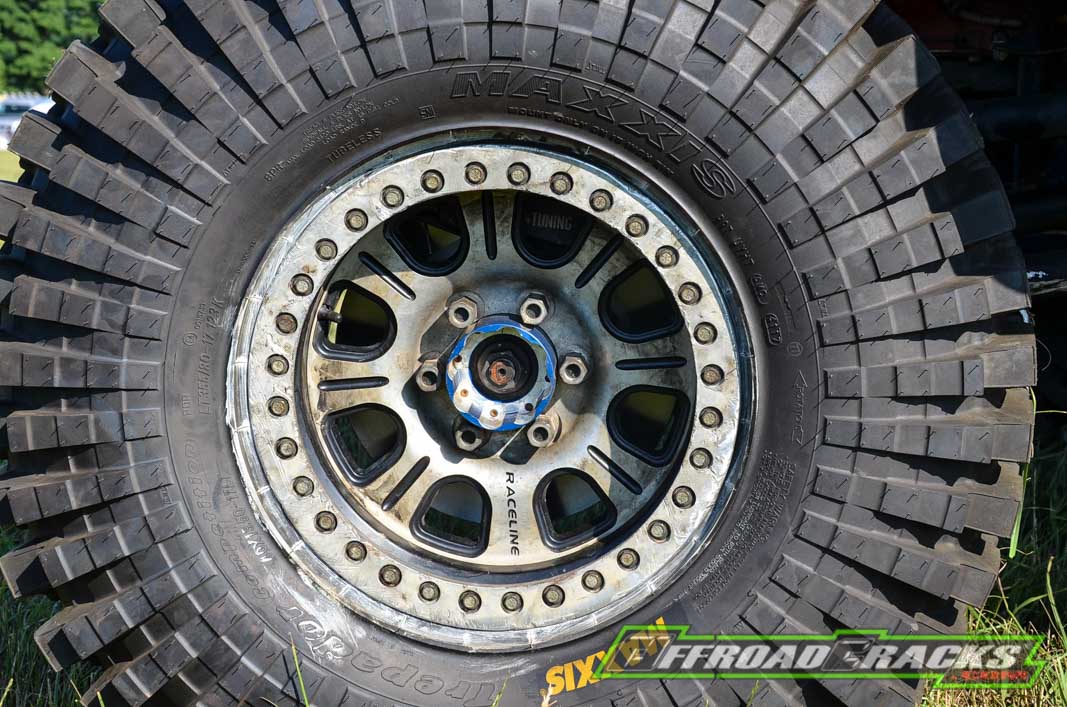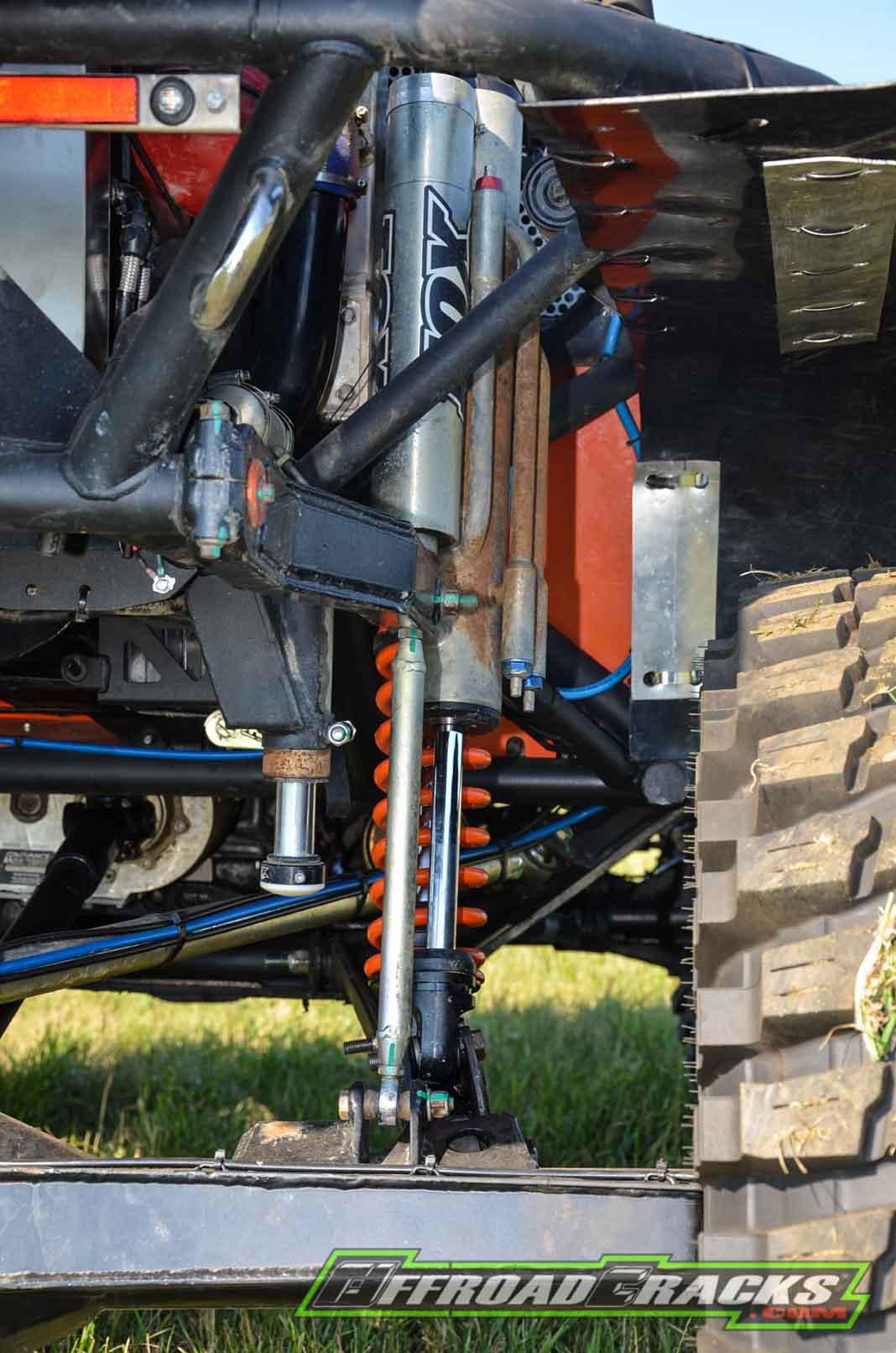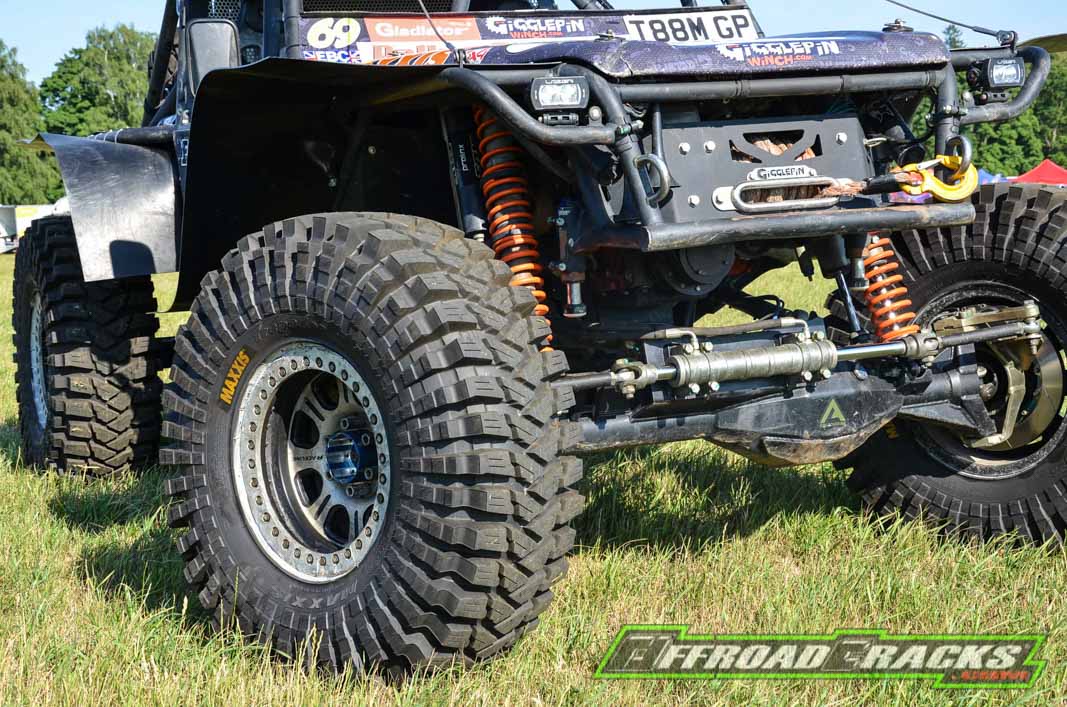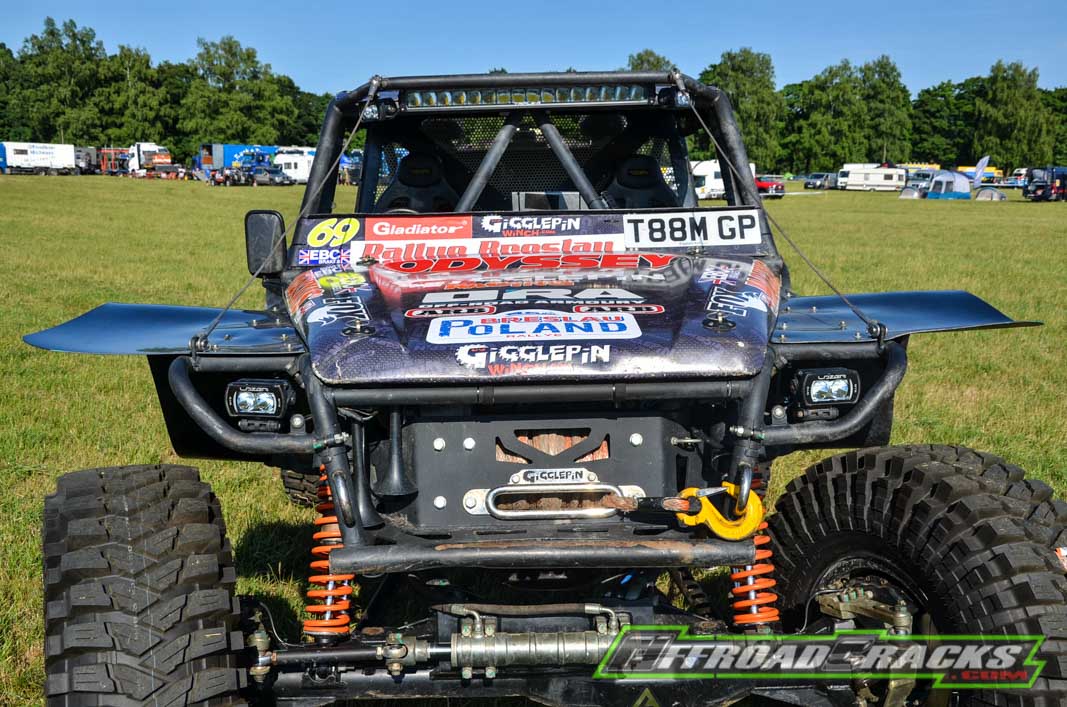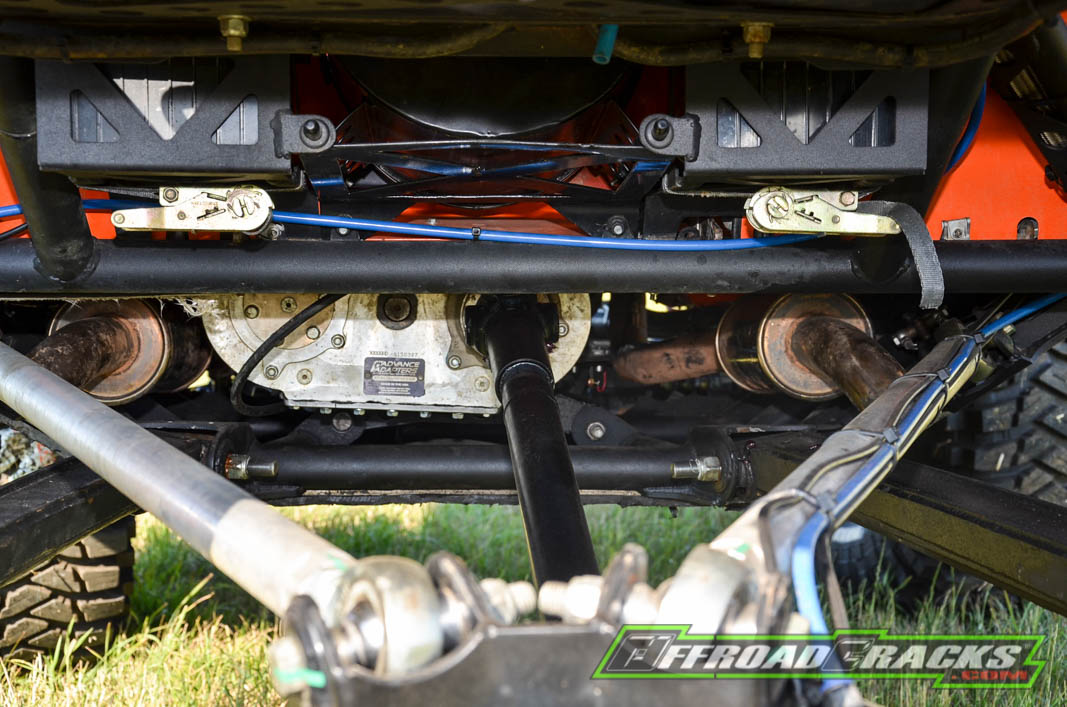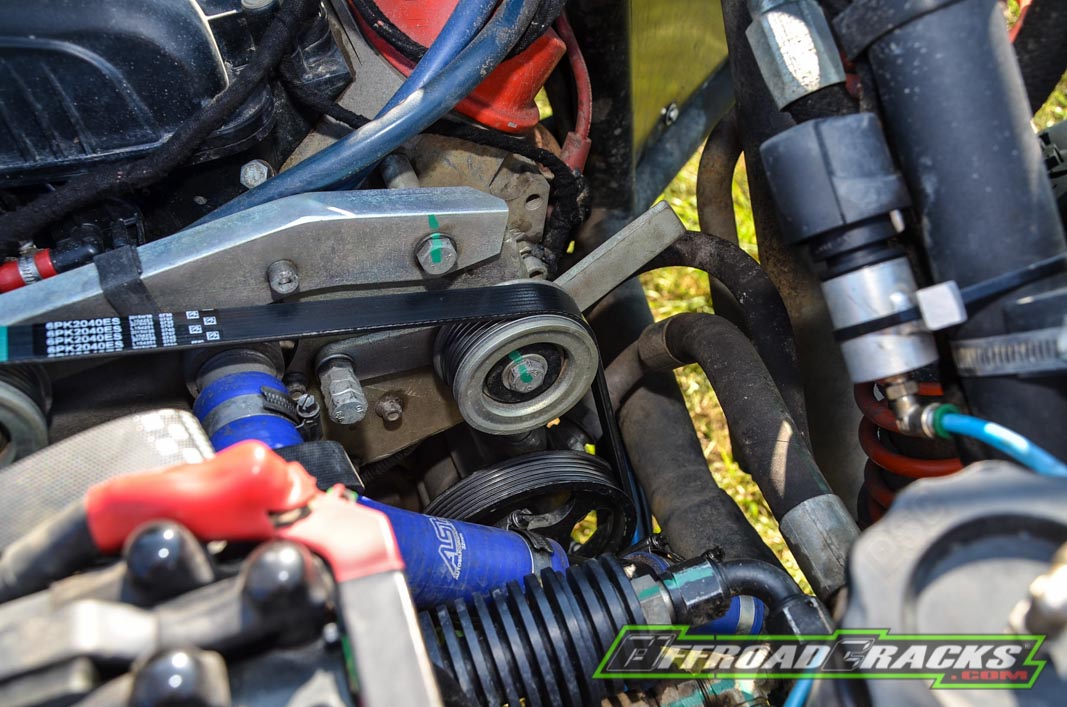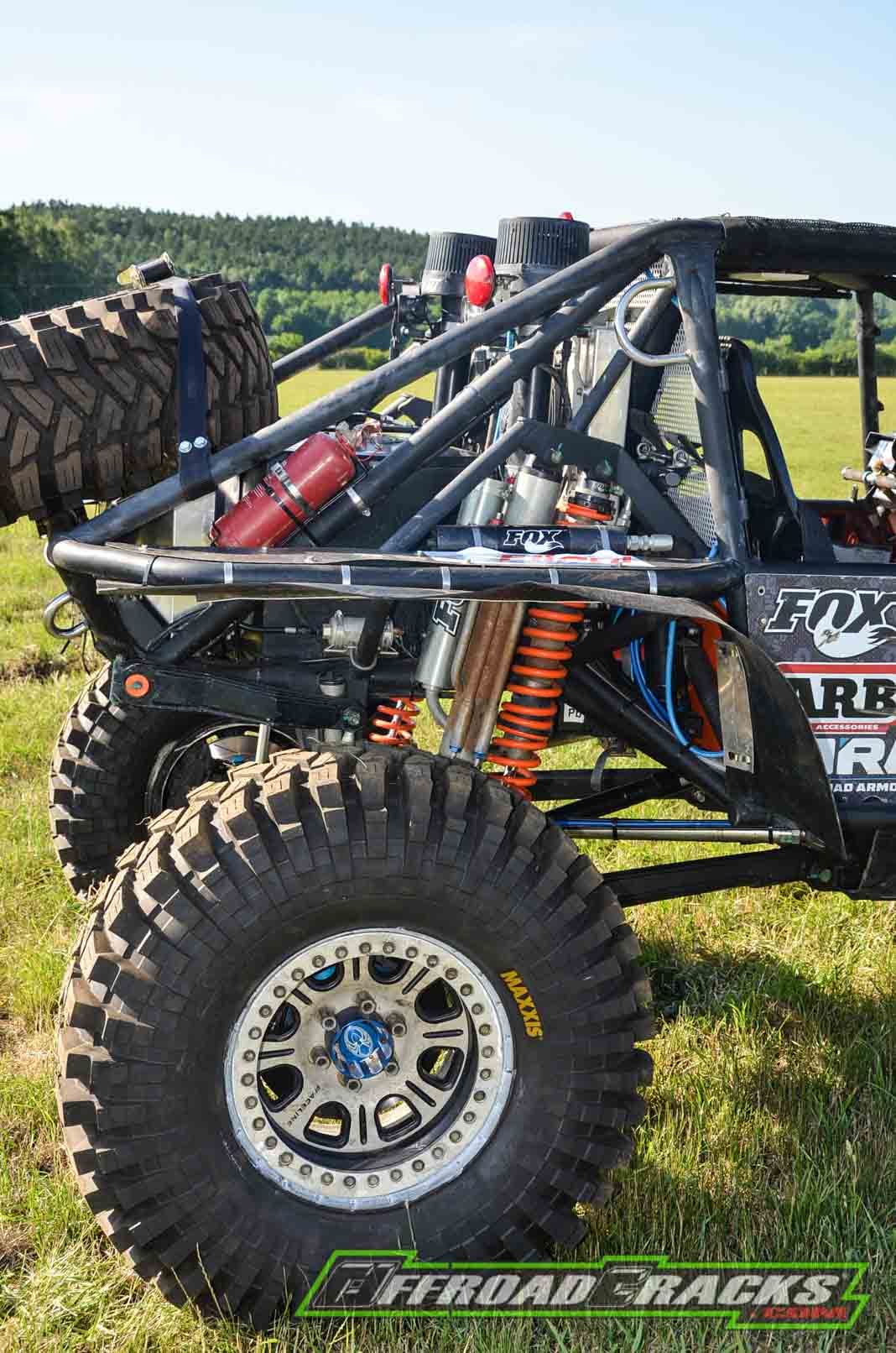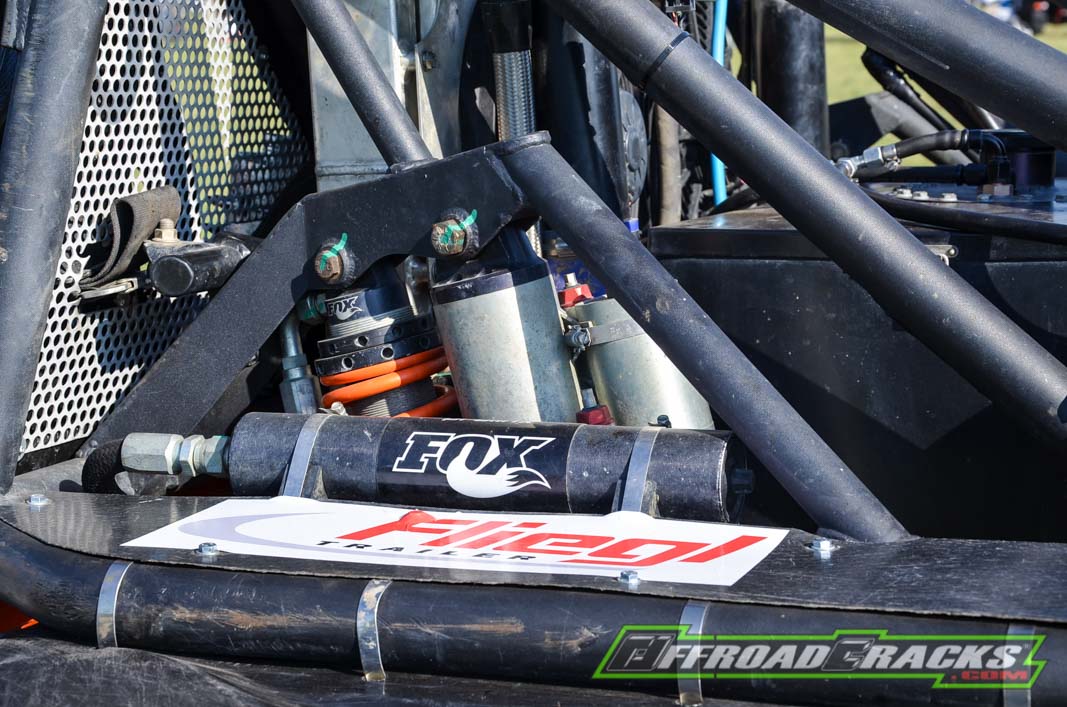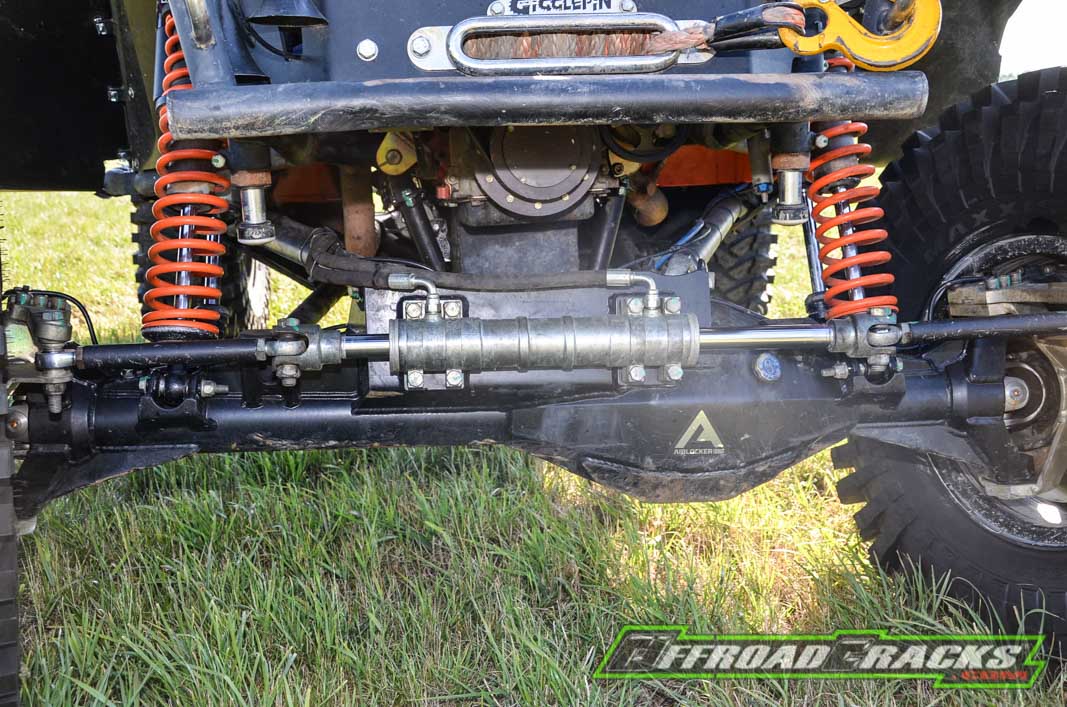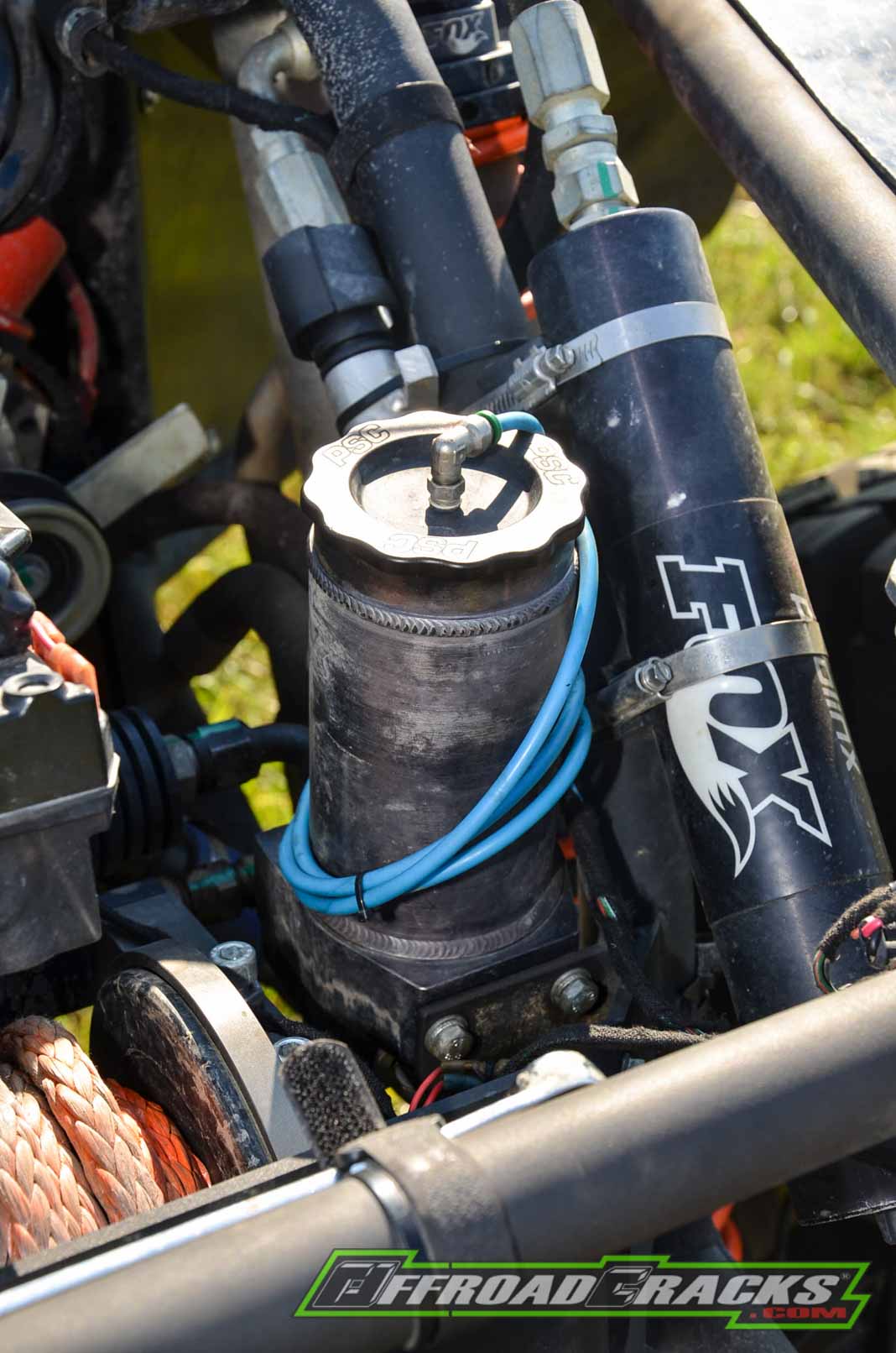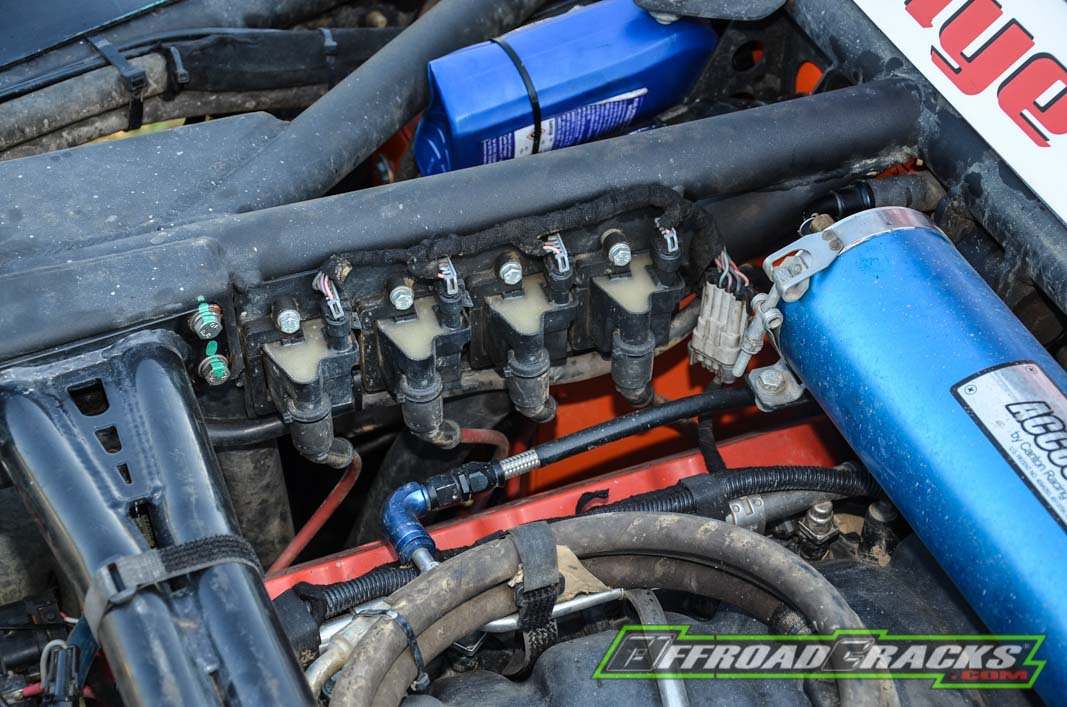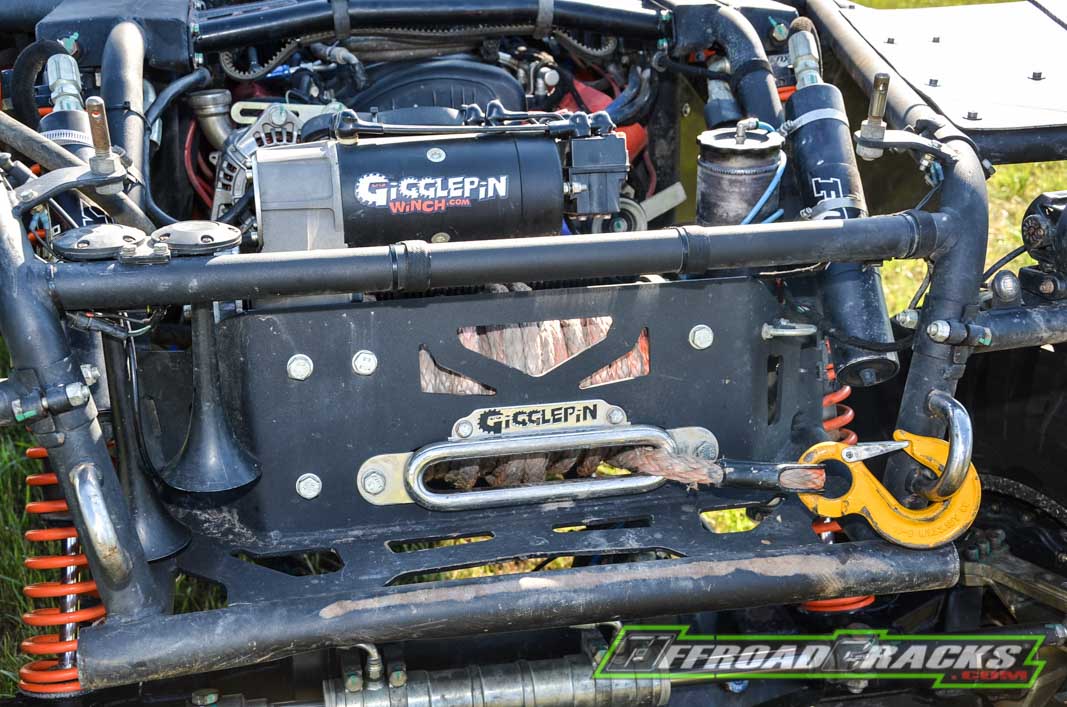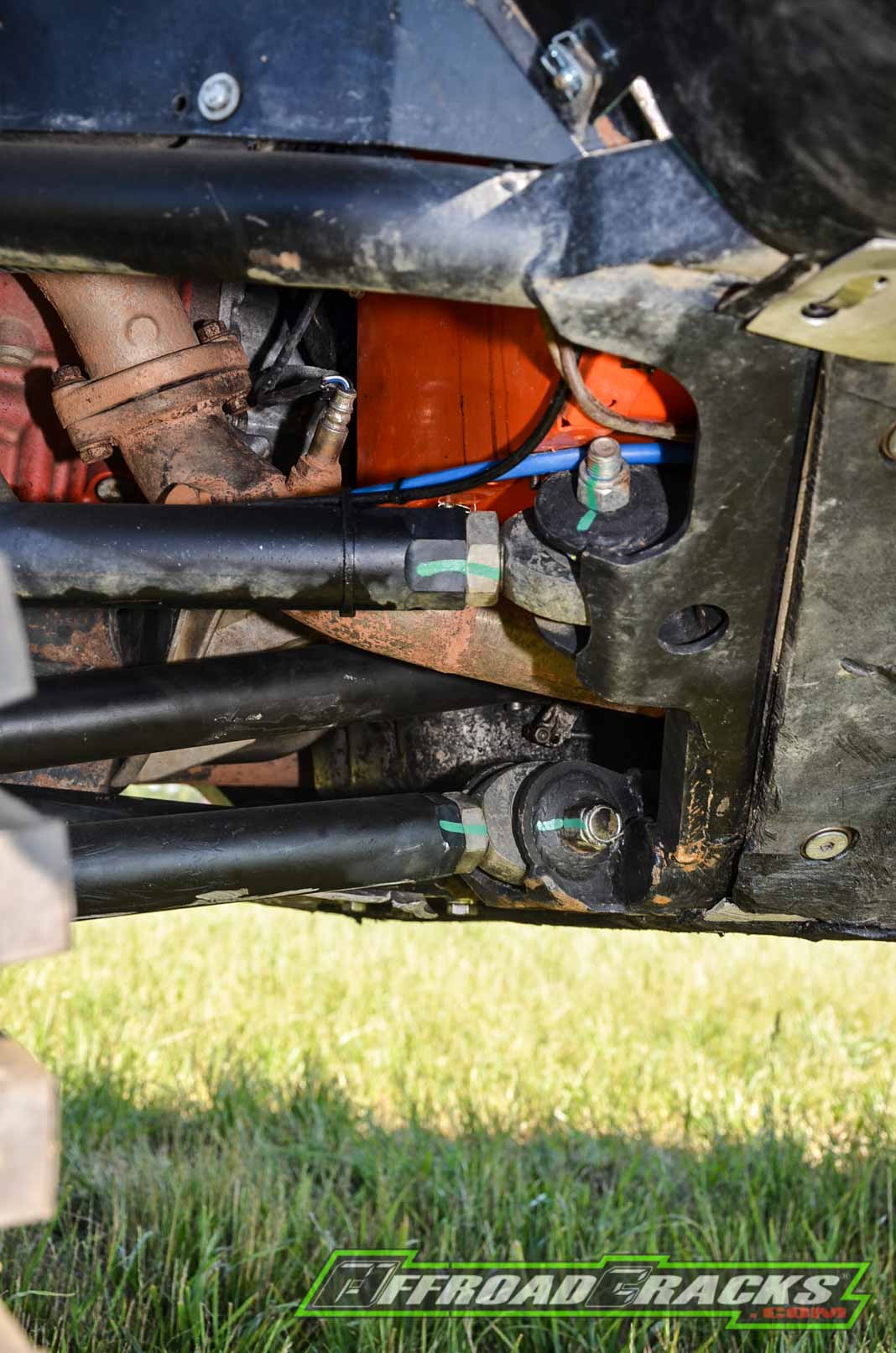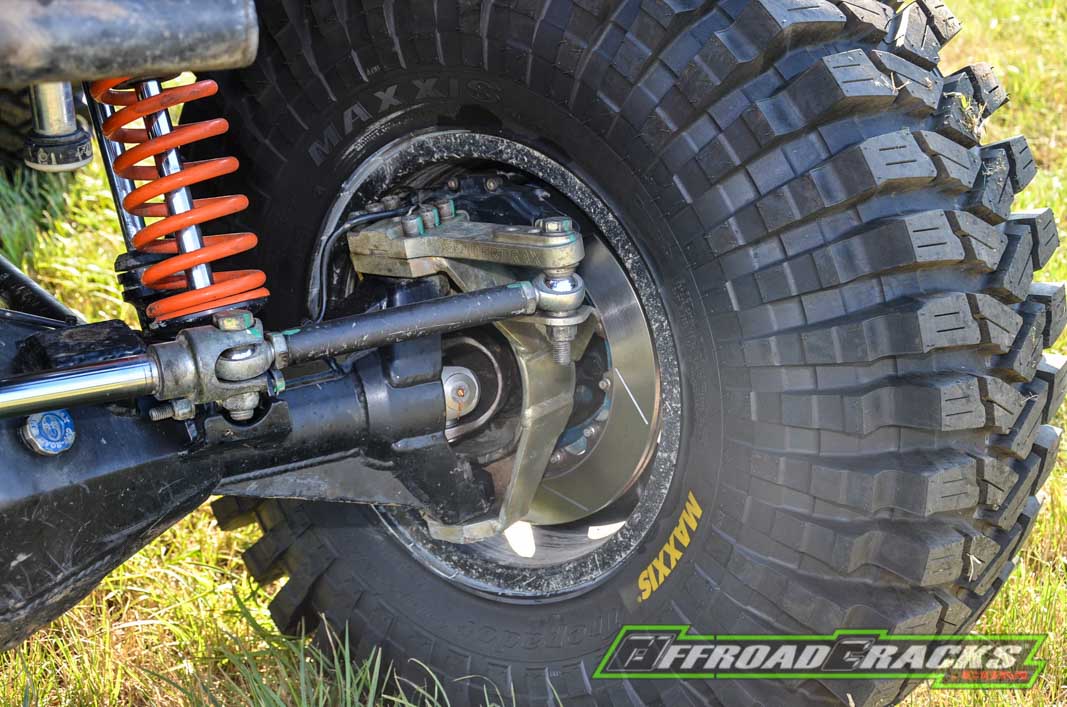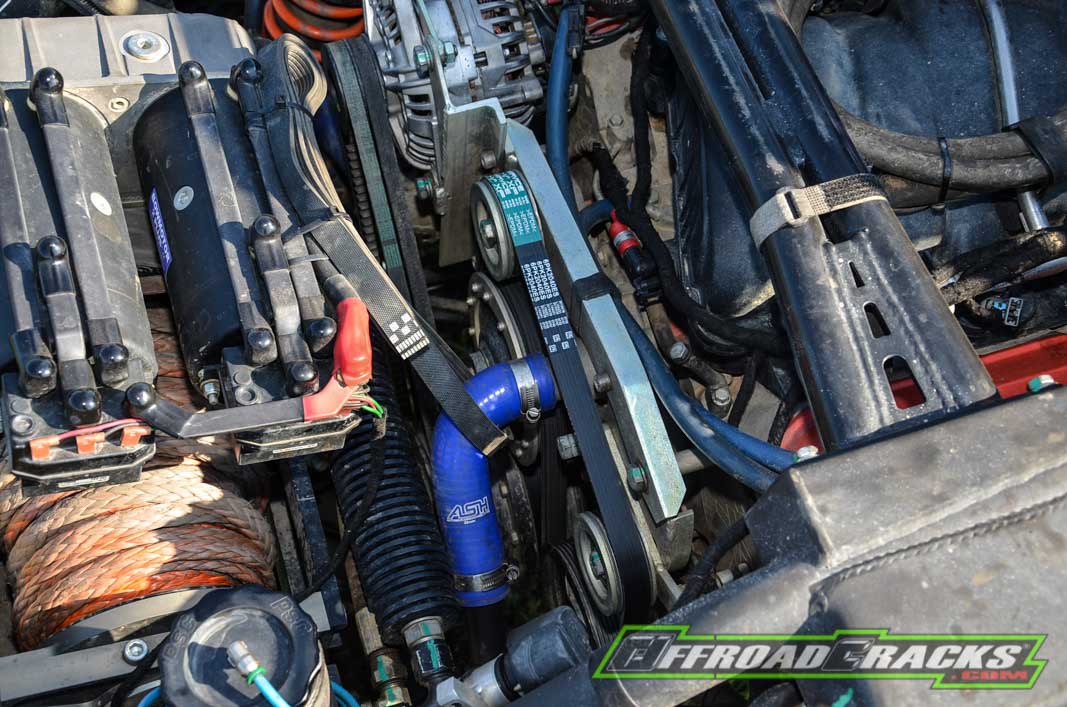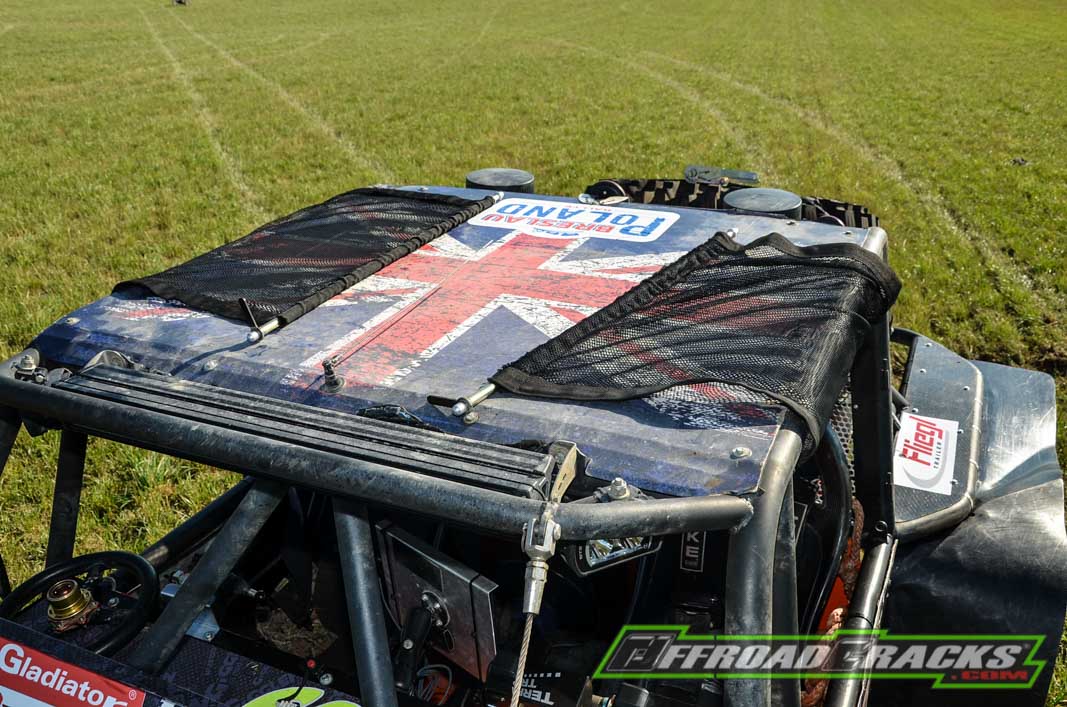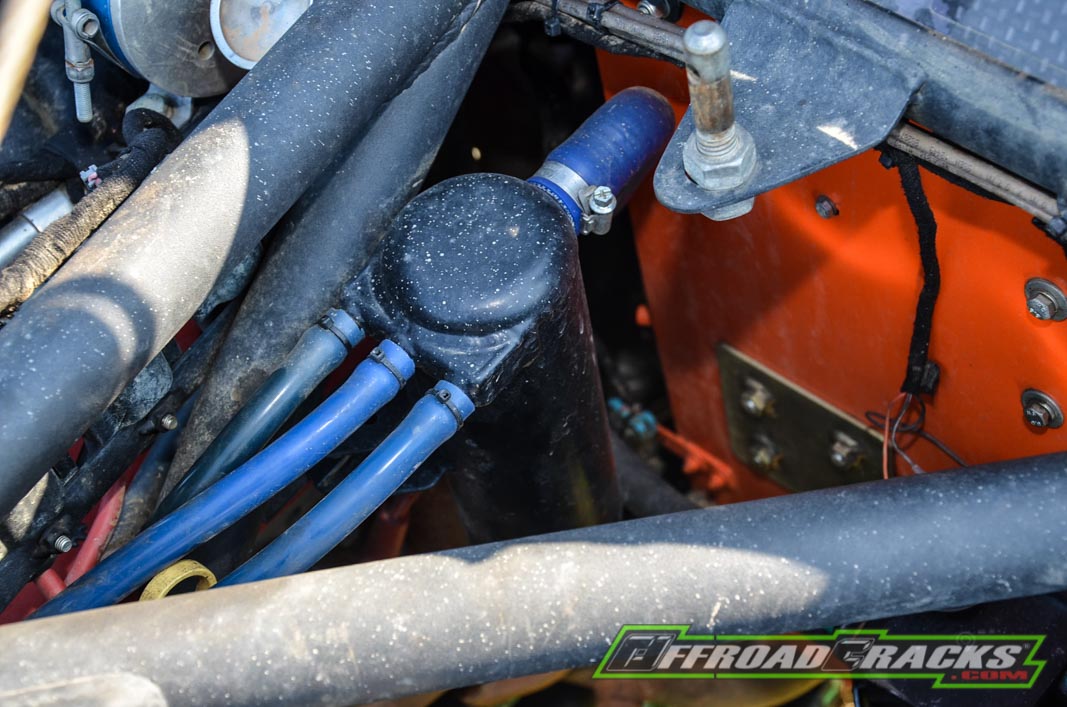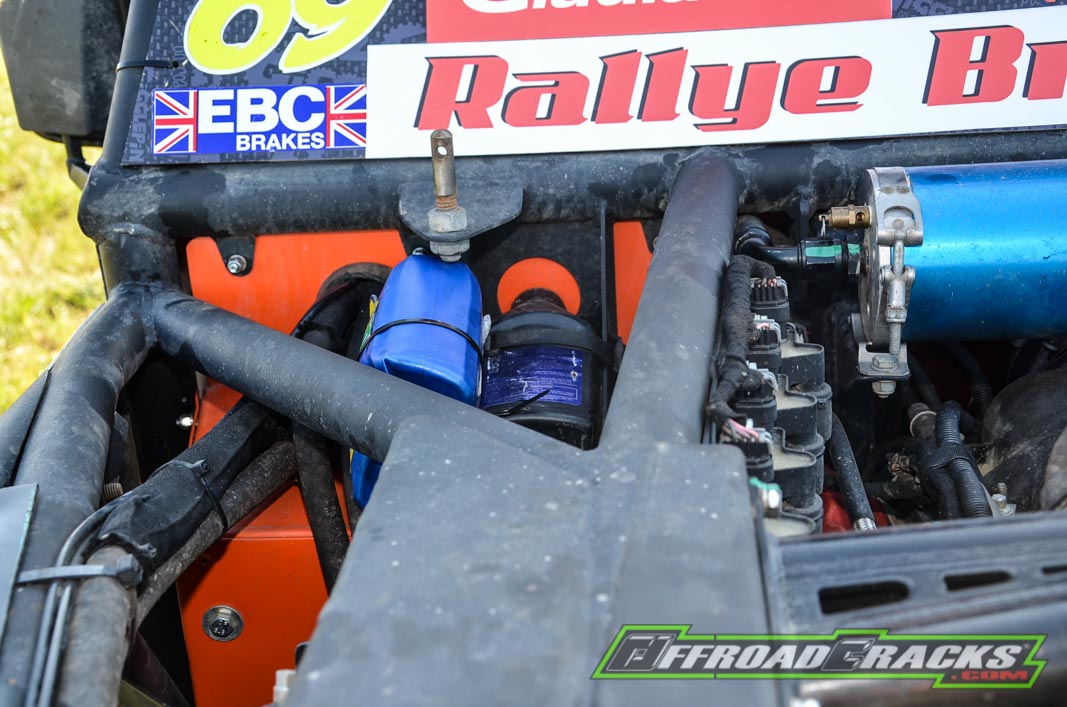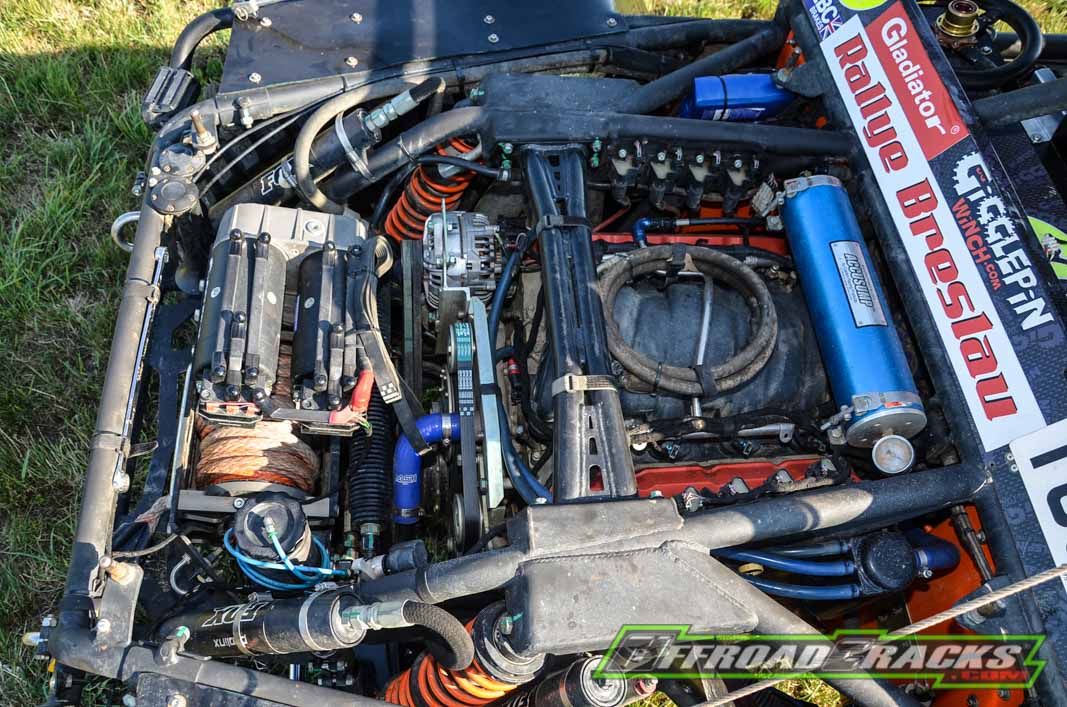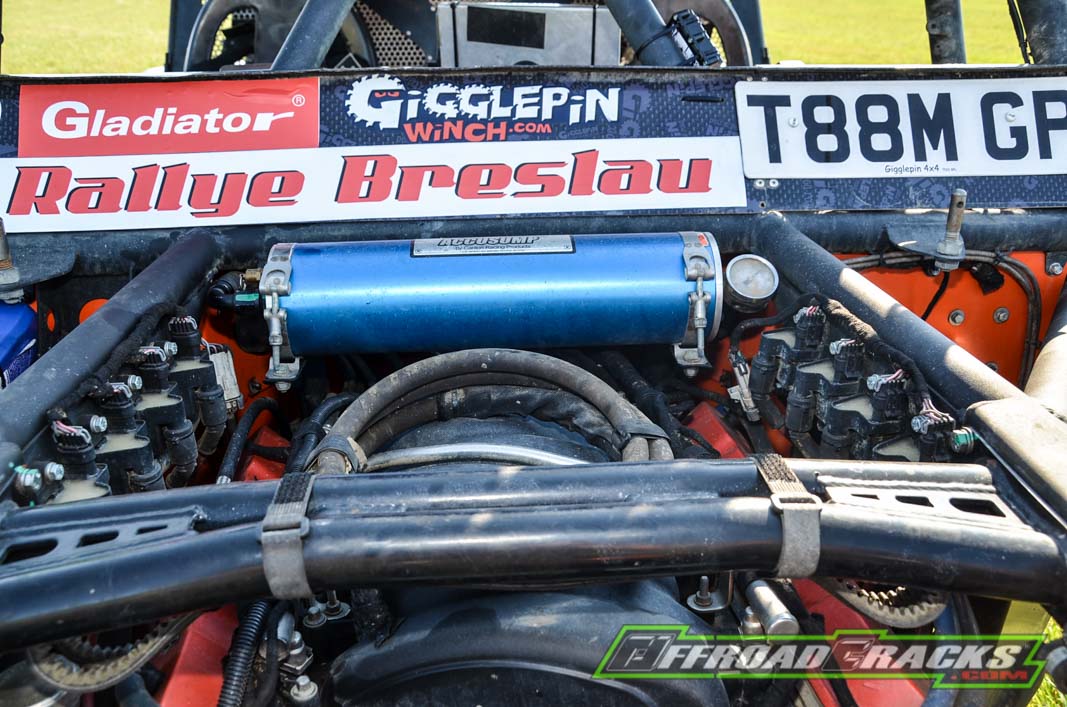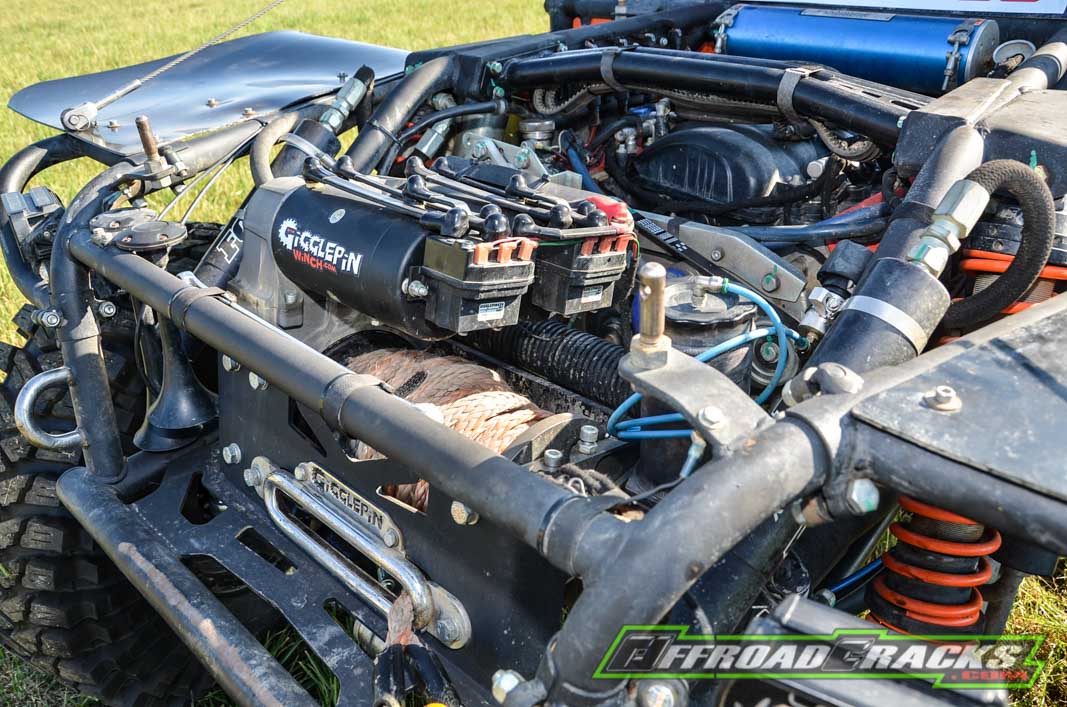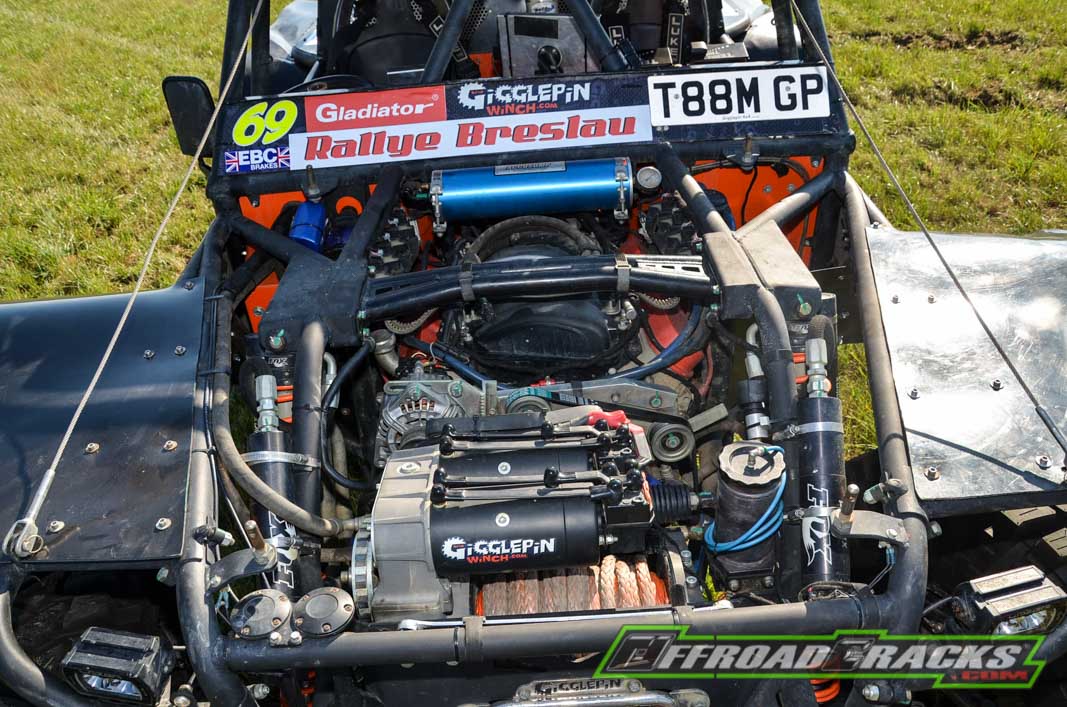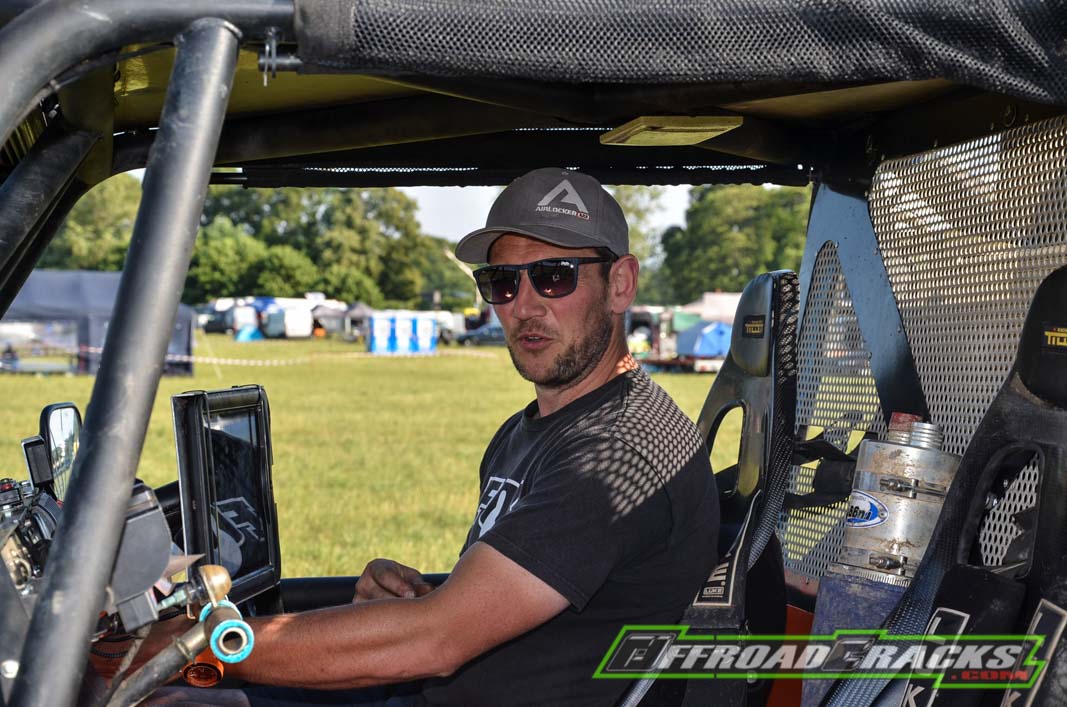 JIM at KING OF SPAIN – 2019 Ultra4 Europe
---
HINWEIS: Mit Anklicken des Videos stellen sie automatisch eine Verbindung zu Youtube/Google her, was einen ungewünschten personenbezogenen Datenaustausch mit sich bringen kann. Weitere Infos unter: www.google.de/privacy
---

Little Lady is Jim Marsden's (GB) Ultra4 weapon, which we took a closer look at before it left the European continent for her new owner. Jim started racing in 2000. Rising through the ranks he is currently the most successful Off-road racer in Europe with over 70 international podiums and over 30 titles to his name. 2015 was gala year with Jim winning the biggest and toughest events in Europe and being the man to beat. 2016 started with Jim and team building an all NEW race car to help him concentrate on Ultra 4 and Trophy raid events. The new car "Little Lady" was launched in September 2016 and won the Graf trophy in Portugal and King of Britain back to back! The new car is packed with innovation and new ideas and "Little Lady" will be bigger and better than ever going into to 2018 season. With full factory support from Maxxis tyres, Fox racing, ARB 4×4, Spidertrax, Gigglepin winches and a further 20 other partners, Jim is well placed to continue winning at the highest level. The other side When not racing, Jim is engaged with various shows and motorsport exhibitions throughout the year and carrying out his role as a brand ambassador for companies that support him and the team. Jim also commentates at the largest single day Off-road race in the world, "King of the Hammers" California and at the Ultra 4 National finals in Reno, Nevada. When not supporting the Ultra4 racing Jim can often be heard over the airwaves at other major events such as the MINT400 in Las Vegas. Off road is Jim's life and as founder and owner of Gigglepin 4×4 and Gigglepin Winches. Jim's draws on his life experiences to work with his team to develop innovative market leading designs such as the GP100 competition winch. Wherever the action, Jim is sure to be there either racing or supporting the motorsports he loves.
Quelle / Source: Ultra4, Rallye Breslau, OFFROADCRACKS