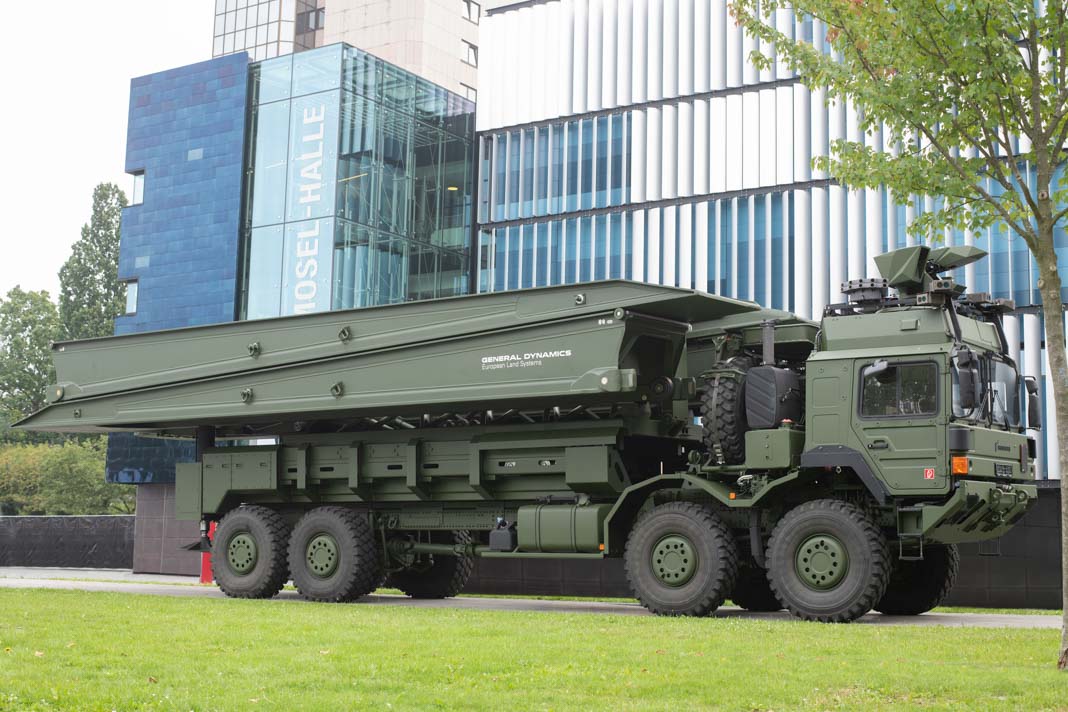 General Dynamics European Land Systems – Bridge Systems und Rheinmetall MAN Military Vehicles (RMMV) stellen auf dem 5. Anwenderforum Rüstung und Nutzung RÜ.NET 2023 in Koblenz erstmals gemeinsam das taktische Brückensystem ANACONDA auf einem hochmobilen 8×8-Trägerfahrzeug HX2 vor. Brücke, Verlegemechanismus und Fahrzeug bilden eine Festbrücke für mittelschwere und schwere Kräfte.
Die ANACONDA von GDELS ist die neueste Version der bekannten BIBER-Brücke, von der mehr als 300 Stück für Bundeswehr, NATO-Partner und weitere Exportkunden gebaut wurden. Aus der Integration auf die ebenfalls bei zahlreichen Streitkräften eingeführten taktischen LKW-Familie HX ergeben sich beträchtliche Vorteile in Interoperabilität, Ausbildung, Service und Ersatzteilversorgung, die zu den geringen Lebenszykluskosten des Gesamtsystems beitragen.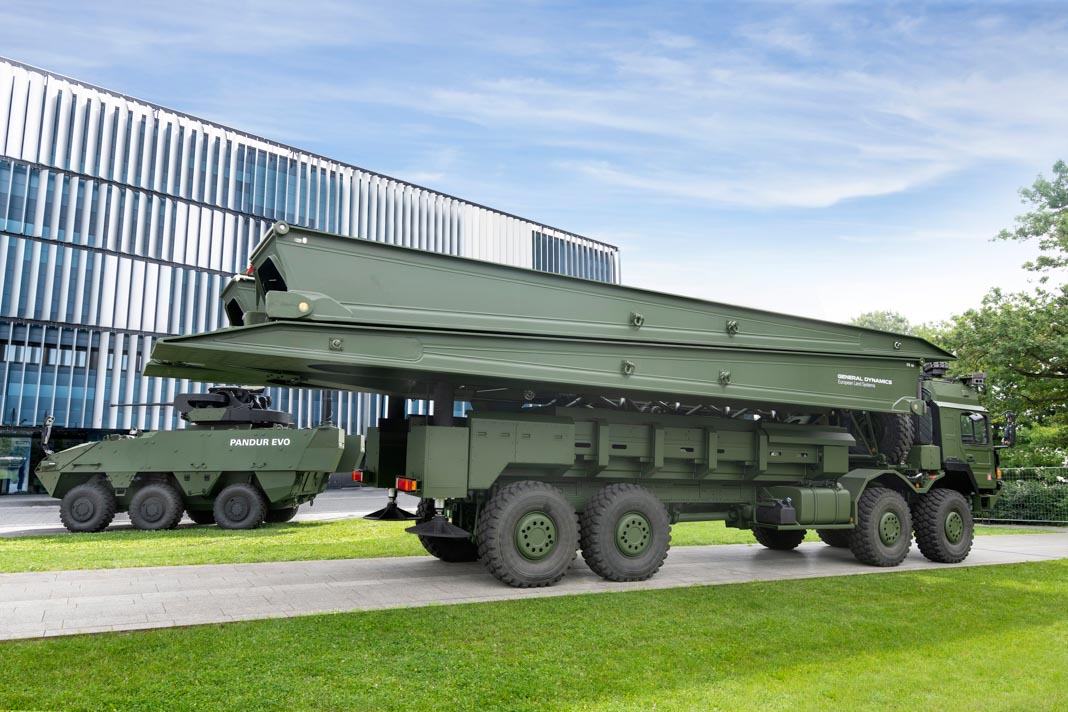 Die HX-Familie von RMMV gehört zu den weltweit am häufigsten eingesetzten Militärlastwagen. Über 16.000 sind weltweit im Einsatz. Viele NATO-Staaten haben bereits HX-Fahrzeuge in ihrem Bestand, was zu wertvollen Synergien bei multinationalen Einsätzen führt.
Technische Daten
Datasheet ANACONDA_optimize

---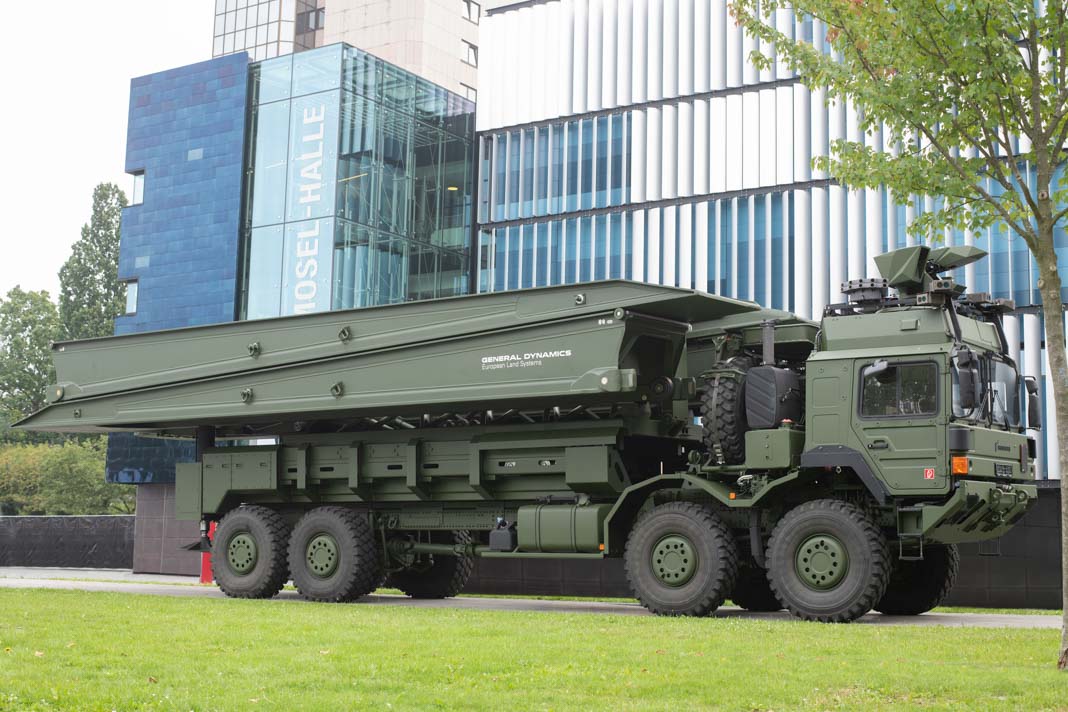 General Dynamics European Land Systems – Bridge Systems and Rheinmetall MAN Military Vehicles have presented for the first time the ANACONDA tactical bridge-laying system mounted on a high-mobility 8×8 HX2 carrier vehicle at the 5th User Forum Armament and Utilization – RÜ.NET 2023 conference held on August 30 – 31 in Koblenz. The bridge, the laying mechanism and vehicle together provide a dry-gap bridge capability for medium- and heavyweight forces. The ANACONDA from GDELS is the latest version of the well-known BIBER ("beaver") bridge, over 300 of which have been built for the Bundeswehr, Germany's NATO partners and other export customers. Mounting the bridges on Rheinmetall's HX family of tactical trucks, which are in service with numerous armed forces, provides substantial advantages regarding interoperability, training, service and the supply of spare parts, contributing to the system's low lifecycle costs.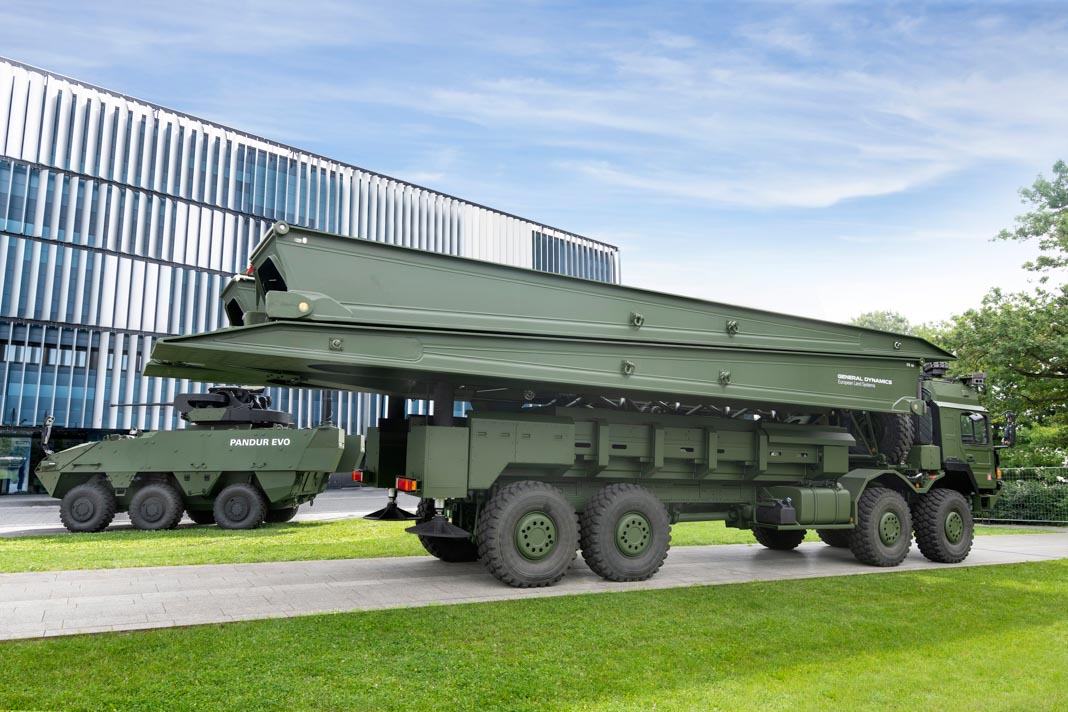 RMMV's HX family are among the world's most widely used military trucks. Over 16,000 are in service around the globe. Many NATO nations already have HX vehicles in their inventory, resulting in valuable synergies in multinational operations.
Tech Specs
Datasheet ANACONDA_optimize

Quelle: GDELS