In Absprache mit Iveco und Petronas hat Gerard de Rooy beschlossen, nicht an der Rallye Dakar teilzunehmen. Der Grund ist ein Wirbelbruch am Rücken, an dem De Rooy operiert werden muss. 'Es ist nicht so ernst, aber ich möchte nicht das Risiko eingehen, dass es schlimmer wird', sagt der Doppelsieger der Rallye Dakar.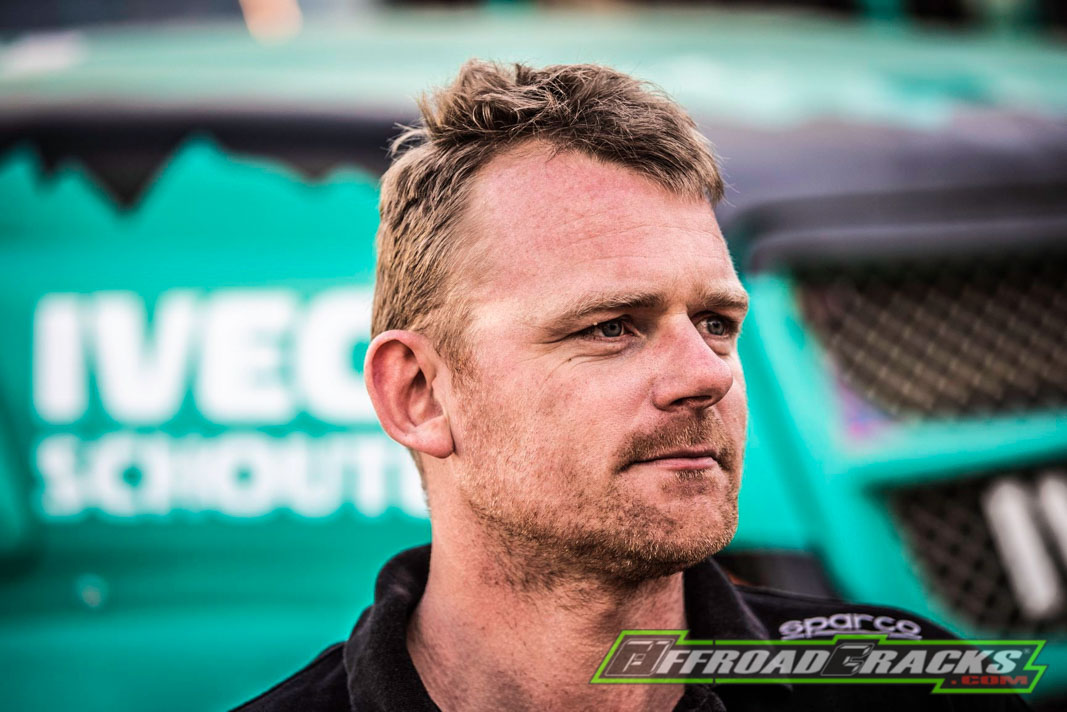 De Rooy wird dennoch nach Saudi-Arabien reisen, um seine Teamkollegen vom Petronas Team De Rooy Iveco zu unterstützen. Die Rückenprobleme, mit denen Gerard de Rooy seit einiger Zeit zu kämpfen hat, sind eine indirekte Folge der früheren Verletzungen am Rücken, die dazu führten, dass er die Dakar 2010 auslassen und 2011 vorzeitig abbrechen musste. Diverse Wirbel am oberen Rücken sind bereits fixiert und dadurch wäre es vermehrter Stress für den unteren Wirbelsäulen-Bereich", erklärt De Rooy. "Deshalb hat sich eine weitere Problematik entwickelt. Im täglichen Leben habe ich wenig Probleme damit. Es ist gut unter Kontrolle und ich kann fast alles tun, aber die Schläge bei einer Rallye sind ein echtes Problem. Während unseres Tests in Marokko bemerkte ich, dass es nach ein paar Tagen extrem schmerzhaft wurde. Zwei aufeinanderfolgende Wochen schwerer Schläge abzufangen, und das mehrmals am Tag ist im Moment einfach zu riskant."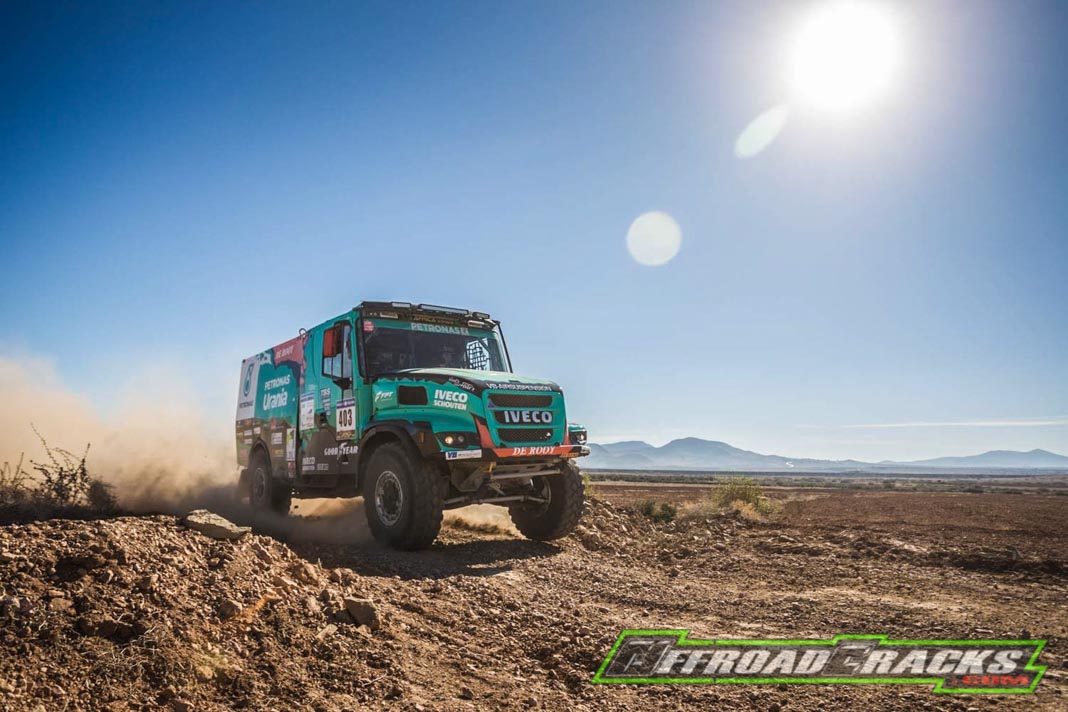 Das Petronas Team De Rooy Iveco startet am 5. Januar in Saudi-Arabien mit vier Trucks: Janus jr. Van Kasteren, Vick Versteijnen und Albert Llovera mit dem Iveco Powerstar und Michiel Becx mit dem Iveco Trakker. Der Powerstar mit Einzelradaufhängung, mit dem Gerard de Rooy fahren würde, bleibt in Son. "Die anderen Fahrer haben keine Erfahrung mit diesem LKW und es ist sinnvoller, mit vier technisch identischen Fahrzeugen zu fahren."
HINWEIS: Das Video ist noch deaktiviert, damit keine unerwünschte Datenübertragung zu Youtube stattfindet. Zur Aktivierung bitte auf das Vorschaubild/Video-Link klicken. Damit werden Daten übermittelt, zu deren Art, Umfang und Verwendungszweck wir keineAuskünfte geben können. NOTE: The video is still deactivated so that no unwanted data transfer to YouTube takes place. To activate, please click on the preview image / video link. This transmits data about the type, extent and purpose of which we cannot provide any information.
---
HINWEIS: Mit Anklicken des Videos stellen sie automatisch eine Verbindung zu Youtube/Google her, was einen ungewünschten personenbezogenen Datenaustausch mit sich bringen kann. Weitere Infos unter: www.google.de/privacy
---

Gerard de Rooy will not take part in Dakar 2020
In consultation with Iveco and Petronas, Gerard de Rooy has decided not to participate in the Dakar Rally. The reason is a hernia in his back, which De Rooy will have to undergo surgery for. "It's not that serious, but I don't want to take the risk of it getting worse," says the double winner of the Dakar Rally. De Rooy will travel to Saudi Arabia to assist his teammates from Petronas Team De Rooy Iveco.
The back problems that Gerard de Rooy has been struggling with for some time are an indirect consequence of the earlier fractures in his back, which meant that he had to skip the Dakar in 2010 and dropped out early in 2011. "Because several vertebrae at the top of my back are fixed, it is more stressed at the bottom," explains De Rooy. "That is why a hernia has developed. In daily life I have little trouble with it. It is well under control and I can do almost anything, but taking the blows in a rally is a problem. During our test in Morocco I noticed it became painful after a few days. Two consecutive weeks of heavy blows, several times a day, that's just too much of a risk at the moment."
Petronas Team De Rooy Iveco will thus start in Saudi Arabia on January 5 with four trucks: Janus jr van Kasteren, Vick Versteijnen and Albert Llovera with the Iveco Powerstar and Michiel Becx with the Iveco Trakker. The Powerstar with independent wheel suspension, with which Gerard de Rooy would ride, stays in Son. "The others have no experience with that truck and practically it is better to go with four technically identical vehicles."
Quelle / Source: Team De Rooy