Das Firemen Dakar-Team (NL) in Persona Richard de Groot übernimmt den Powerstar Iveco Dakar-Truck mit Einzelradaufhängung des DeRooy-Dakar-Teams.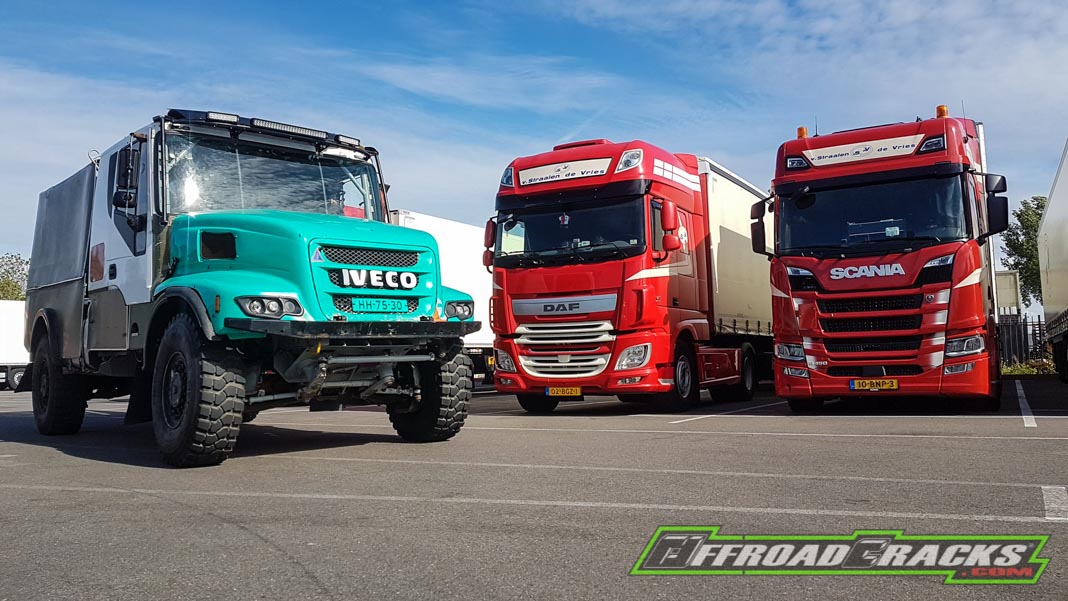 Der Hintergrund für die Abgabe des Iveco Powerstar Trucks war der logistische Mehraufwand für zwei unterschiedliche Konzepte bei der Dakar (Einzelradaufhängung & Starrachsen-System), so Gerard deRooy. Natürlich heißt es schon seit mehreren Wochen für das Firemen Team testen, neu aufgebauten Motor von IVECO SCHWEIZ montieren und sich mit dem neuen Fahrgefühl vertraut machen. Einzelradaufhängung bei der Fahrzeug-Masse ist doch eine komplett andere Nummer.
Übrigens: Der bisher eingesetzte DAF mit 850 PS steht für 65.000 Euro zum Verkauf!
FIRST SHAKEDOWN
Rückblick auf den letzten Dakar-Einsatz des "Firemen-Teams"
---
HINWEIS: Mit Anklicken des Videos stellen sie automatisch eine Verbindung zu Youtube/Google her, was einen ungewünschten personenbezogenen Datenaustausch mit sich bringen kann. Weitere Infos unter: www.google.de/privacy
---

The Firemen Dakar team (NL) in person Richard de Groot takes over the Powerstar Iveco Dakar truck with independent suspension from the DeRooy Dakar team.
The background for the delivery of the Iveco Powerstar Truck was the logistical overhead for two different concepts for the Dakar (independent wheel suspension & rigid axle system), said Gerard deRooy. Of course, it has been a matter of several weeks for the company team to test it, assemble a new engine from IVECO SCHWEIZ and get usedyourself with the new driving experience. Independent wheel suspension with that vehicle mass is a completely different number.
FIRST SHAKEDOWN
RECAP last DAKAR  of "Firemen Team"

---
NOTE: When you click on the video, you establish a connection to YouTube / Google automatically, which can result in an undesired personal data exchange. Further information at: www.google.de/privacy
---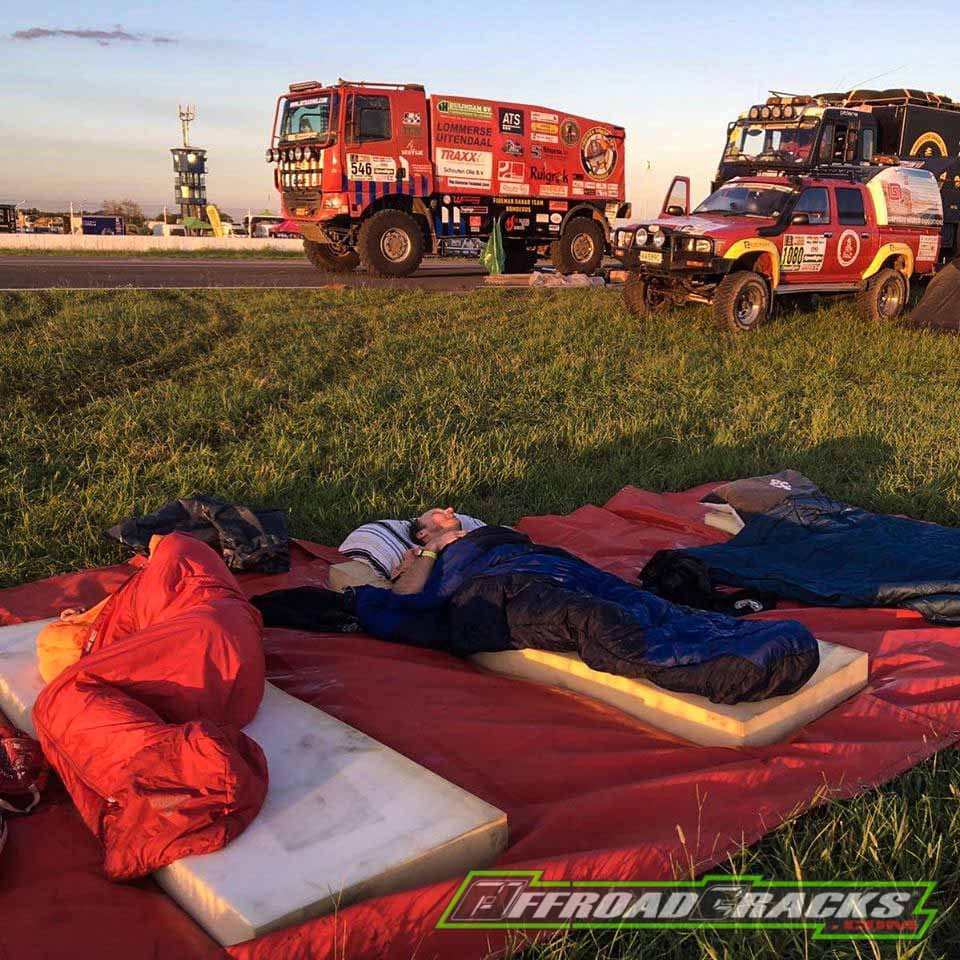 By the way: The previously used DAF with 850 PS is for sale for 65,000 euros!
Quelle / Source: Firemen Dakar Team