Ein Mann wie ein Fels in der Brandung – so spricht man von dem OFFROADCRACK aus Down Under, der sich trotz seines vor drei Wochen gebrochenen Kahnbeins der Dakar in Peru stellt. Geschwächtes Selbstvertrauen? Fehlanzeige!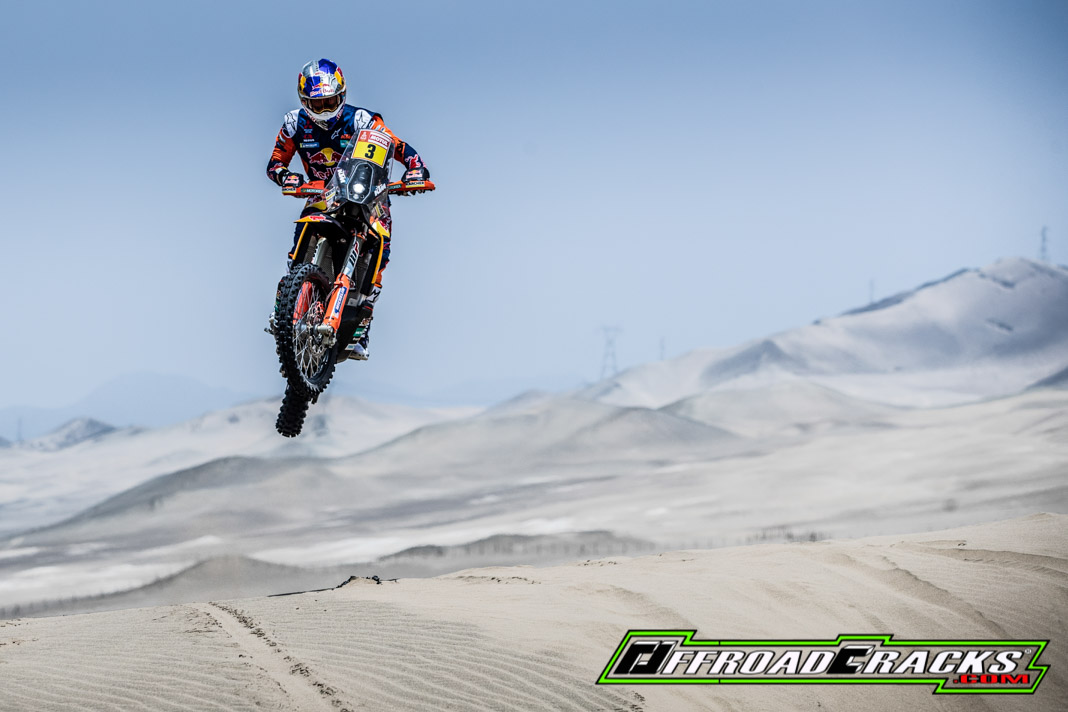 O-Ton Toby Price: "Alles läuft nach Plan. Wir haben hart für die Dakar 2019 gearbeitet und jetzt heißt es abliefern. Ich fühle mich gut und bin auch dementsprechend vorbereitet. Mein Arm mit dem Kahnbeinbruch ist nicht zu 100% fit, was sich zeitweise durch Schmerzen äußert. Aber ich bin zuversichtlich, dass er fit genug ist, um während der Rallye keine Probleme zu verursachen. Ich selbst kann das Rennen nur schwer einschätzen, was wir aber spätestens in der kommende Woche wissen werden. Es wird schwierig sein sich von der Konkurrenz abzusetzen, denn dann muss man die erste Spur in den Sand pflügen, was zugleich die Navigation im vollen Umfang bedeutet. Die Hinterherfahrenden haben es da logischerweise leichter. Aber es gibt genügend Eventualitäten bei denen man Fehler begehen kann, was gerade bei der angekündigten kniffligen Navigation eintreffen kann. Um ehrlich zu sein freue ich mich auf die Dünen und den Sand, was etwas einfacher für mein lädiertes Handgelenk sein könnte."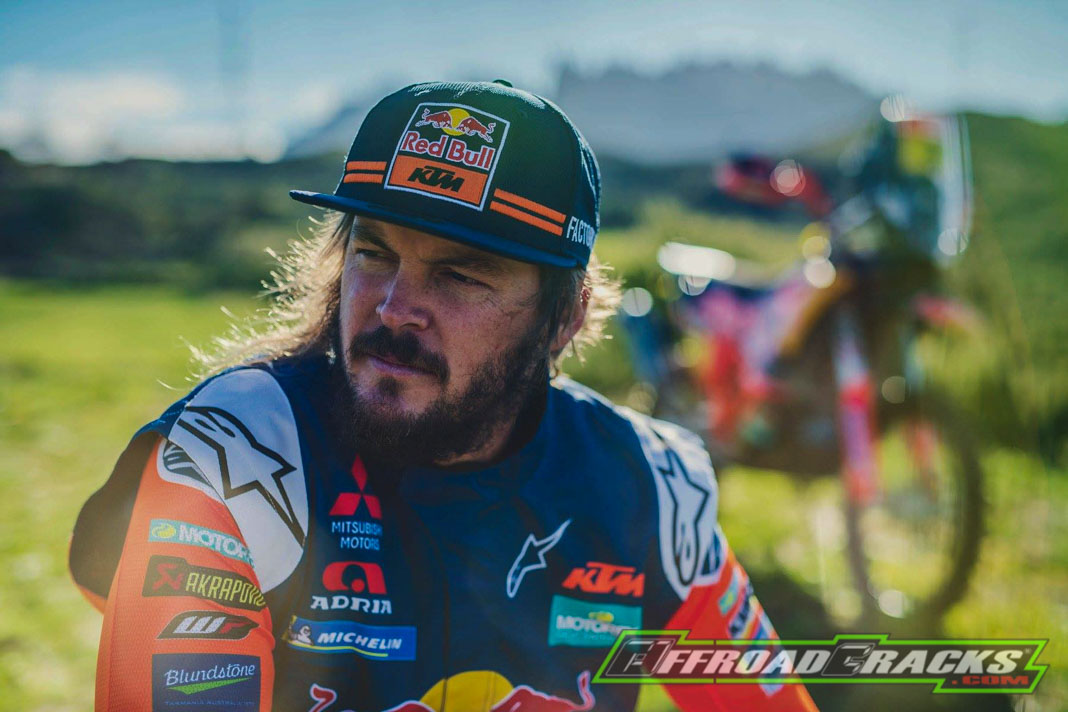 HINWEIS: Das Video ist noch deaktiviert, damit keine unerwünschte Datenübertragung zu Youtube stattfindet. Zur Aktivierung bitte auf das Vorschaubild/Video-Link klicken. Damit werden Daten übermittelt, zu deren Art, Umfang und Verwendungszweck wir keineAuskünfte geben können. NOTE: The video is still deactivated so that no unwanted data transfer to YouTube takes place. To activate, please click on the preview image / video link. This transmits data about the type, extent and purpose of which we cannot provide any information.
---
HINWEIS: Mit Anklicken des Videos stellen sie automatisch eine Verbindung zu Youtube/Google her, was einen ungewünschten personenbezogenen Datenaustausch mit sich bringen kann. Weitere Infos unter: www.google.de/privacy
---