Ricky Carmichael gab am Mittwoch Nachmittag des 26. Augusts bekannt, dass er sich von Suzuki getrennt hat. Immerhin war er 15 Jahre lang als Rennfahrer, Teambesitzer und Botschafter mit der Marke aufs Engste verbunden. Ricky hat dabei noch nicht preisgegeben welcher Hersteller seinen nächsten Untersatz stellen wird. Es scheint, als sei er für alle Möglichkeiten auch außerhalb des Motocross-Sports offen. Hier sein persönliches Schreiben an Suzuki und seine Fans.
Ein persönlicher Brief von Ricky Carmichael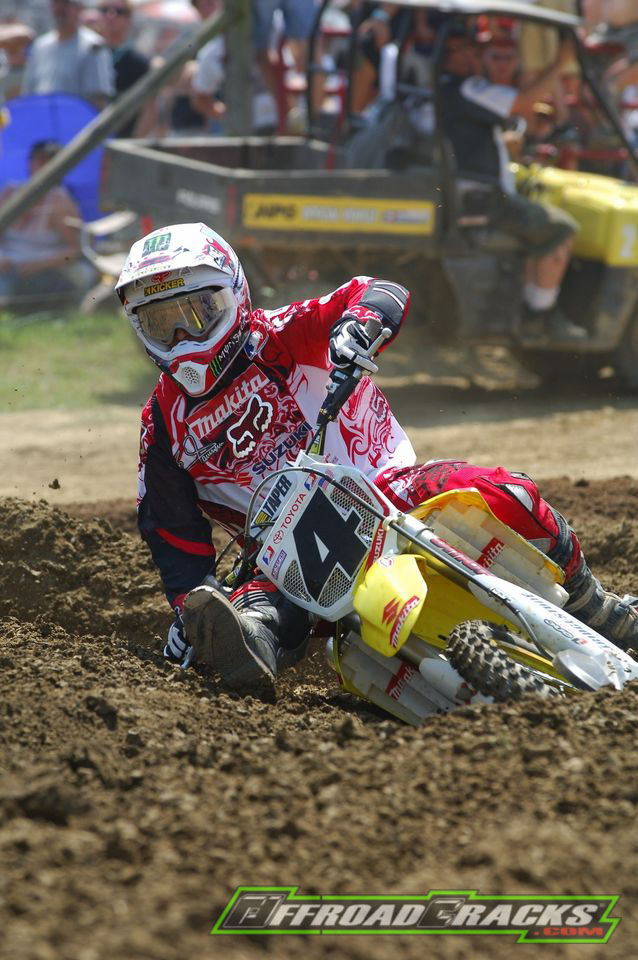 "An alle meinen Fans und alle in unserer Motorrad-Community,
Nach 15 Jahren bei Suzuki wollte ich mir diese Zeit nehmen, um mich zu bedanken und den gesamten Mitarbeitern von Suzuki of America, Suzuki Japan und allen anderen Regionen, mit denen ich im Laufe der Jahre zusammenarbeiten durfte, meinen Dank auszusprechen. Wir konnten gemeinsam einige großartige Dinge erreichen, sowohl als Fahrer als auch als Teambesitzer und ich bin sehr glücklich auf diesem Weg viele großartige Freundschaften geschlossen zu haben.
Im Laufe der Zeit habe ich nach anderen Möglichkeiten und Optionen in der Motorradbranche gesucht, bei denen ich der Meinung bin, dass meine Erfahrungen am besten genutzt werden könnten, um unseren großartigen Sport weiter auszubauen. Wie jeder weiß genieße ich auch Herausforderungen und sehe, was ein Team von Menschen tun kann, um bei der Zusammenarbeit an neuen Projekten ein großartiges Ergebnis zu erzielen. Während ich weiterhin auf meiner jahrelangen Erfahrung als Rennfahrer aufbaue, wechsle ich jetzt zu anderen Aspekten der Motorrad-Community.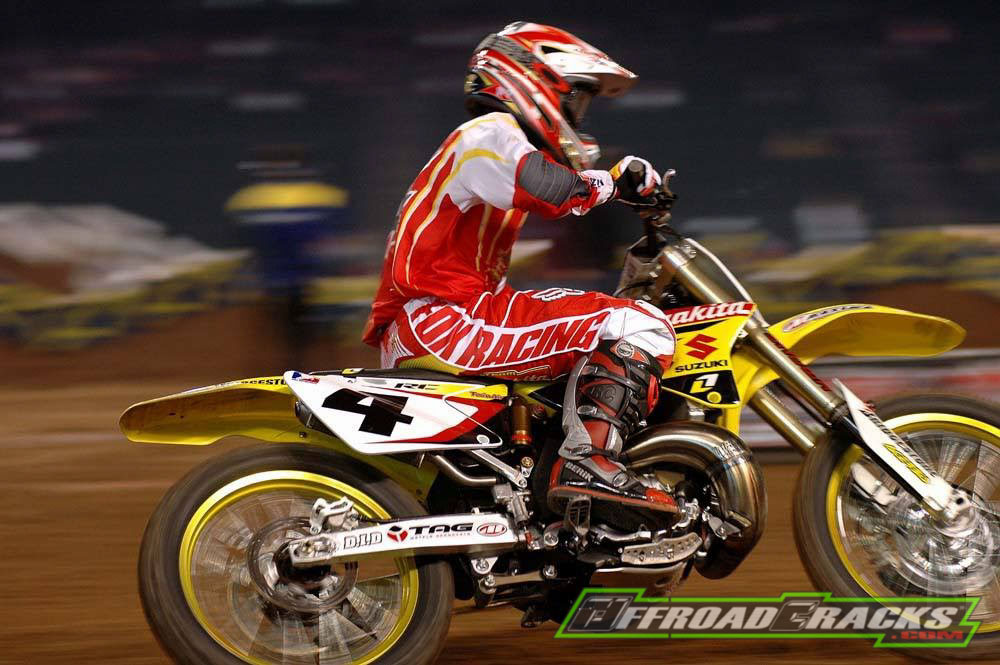 Dies war keine leichte Entscheidung, aber die Zukunft bleibt für mich aufregend. Meine Liebe zu Motorrädern ist über das Offroad-Fahren hinaus gewachsen und ich freue mich darauf diese Möglichkeiten in Zukunft noch mehr zu erkunden. Ich werde stets daran arbeiten unseren Sport zu fördern und weiterhin den aufstrebenden Fahrern etwas zurückzugeben, die hoffen, dass ihre Träume verwirklicht werden, so wie ich es vor vielen Jahren getan habe.
Damit möchte ich allen bei Suzuki auch in Zukunft viel Erfolg wünschen. Freundschaften gehen weit über Arbeitsbeziehungen hinaus. Ich habe das Glück viele von ihnen als Freunde zu haben und freue mich darauf sie bei den Rennen und auf der Straße wieder zu treffen.
Meine herzlichsten Grüße, RC "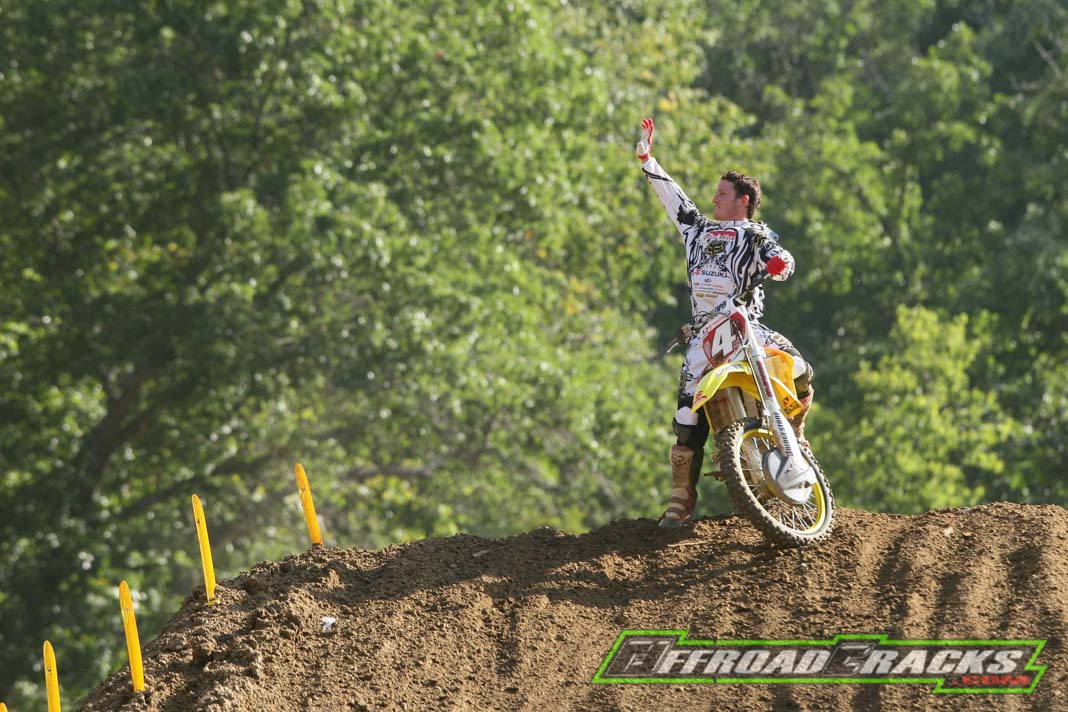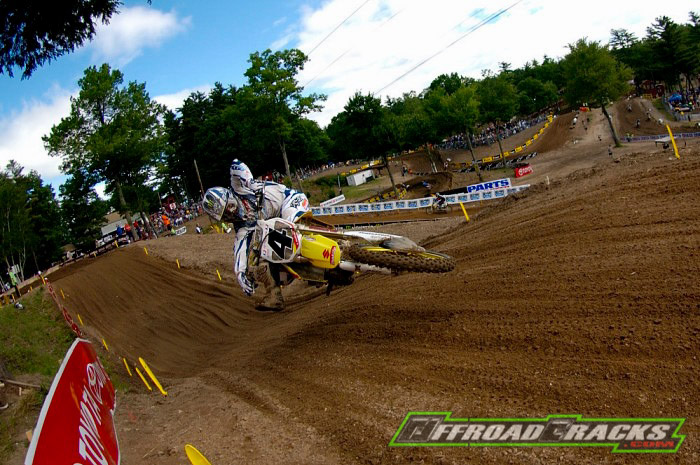 ---

Ricky Carmichael announced on Wednesday afternoon of August 26th that he has parted ways with Suzuki after working together with the brand as a racer, team owner and ambassador for 15-years. Ricky hasn't mentioned which brand he will be riding on next, but it sounds like he's open to opportunities outside of just motocross. Read a letter from Ricky to Suzuki and to his fans below:
A LETTER FROM RICKY CARMICHAEL
"To all of my fans and everyone in our motorcycle community,
after 15 years with Suzuki, I wanted to take this time to say thank you and express my gratitude to the entire staff at Suzuki of America, Suzuki Japan and to all of the other regions I have been fortunate enough to work with over the years. We were able to accomplish some great things together, both as a rider, and as a team owner and I am very fortunate to have made many great friendships along the way.
As times change, I have been looking at other opportunities within the motorcycle industry and exploring options where I feel my experiences can best be applied to help grow our great sport. As everyone knows, I also enjoy challenges and seeing what a team of people can do to produce a great result when working together on new projects. As I continue to build upon my years of experience as a racer, I am now transitioning to enjoy other aspects of the motorcycle community.
This hasn't been an easy decision, but the future is exciting for me. My love of bikes has grown beyond just off-road riding and I am looking forward to exploring those opportunities more in the future. I will forever work to promote our sport and continue to give back to the up and coming riders who hope to see their dreams realized, just as I did many years ago.
With that, I want to wish everyone at Suzuki continued success in the future. Friendships go well beyond working relationships, I am fortunate to have many of you as friends, and look forward to seeing you at the races and on the road!
My warmest regards, RC"
Quelle / Source: Ricky Carmichael