Wer kennt nicht das Problem beim Radeinbau am Besten noch zwei weitere Hände zu besitzen. Nicht mit IXXO Wheel!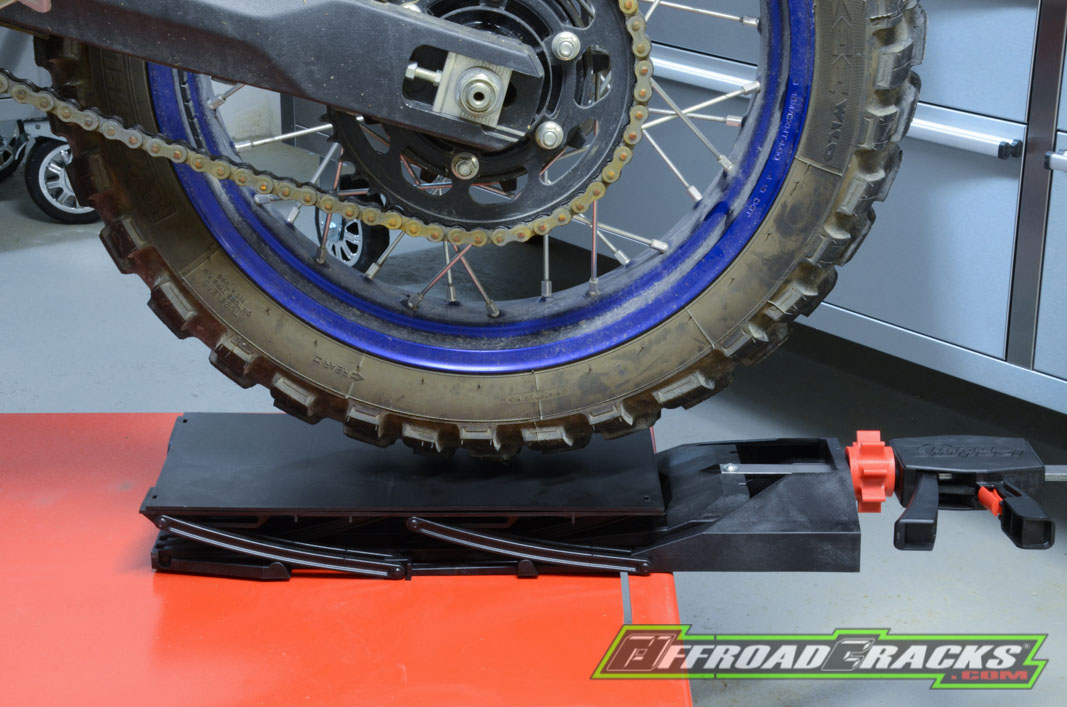 Der Einbau von Vorder- oder Hinterrad benötigt beim Aus- und Einbau auf dem Haupt- oder Hubständer eigentlich stets ein zweites Händepaar, will man sich nicht mit einer wegdrehenden Gabel samt Bremssattel vorn oder das Einfädeln von Bremsscheibe, Distanzhülsen links und rechts sowie Kettenrad und zurückweichendem Bremssattel hinten gleichzeitig abmühen. Beim Einbau wird zusätzlich noch das Anheben des Rads notwendig, womit meist der Fuß herhalten muss, damit man mit dem Fußgelenk zum Einfädeln der Achse auch die korrekte Montagehöhe des Rads realisieren kann.
Meistens ist es reiner Zufall wenn alles auf Anhieb klappt, was doch eher der Seltenheit angehört, wie wir alle wissen. Genau dafür hat man sich in Frankreich bei der Firma France Equipement entsprechende Gedanken gemacht, um es den Enduro- oder Reiseenduro-Fahrern zuhause in der Garage deutlich einfacher zu machen. Und zwar nennt sich die Lösung für das genannte Problem IXXO WHEELS. Hierbei handelt es sich um eine patentierte Hebevorrichtung, hergestellt und montiert in Frankreich, die mittels ähnlicher Klemmfunktion einer Kartuschenpistole zu Werke geht.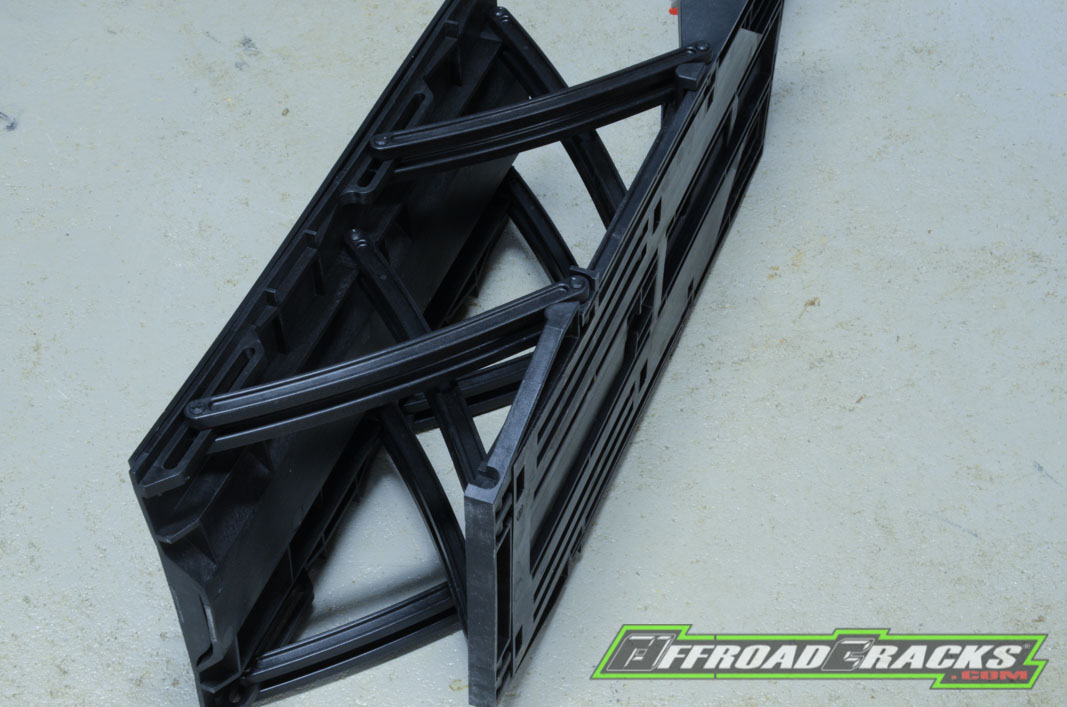 Gefertigt aus Faser verstärktem Polypropylen bringt es das IXXO WHEELS auf 2,6 Kilogramm Gewicht. In zusammengklapptem Zustand beträgt die Bauhöhe 60 Millimeter während sie in komplette ausgefahrene Position 140 Millimeter aufweist. Damit werden folglich acht Zentimeter Hubhöhe realisiert, was für einen Radwechsel eines jeden Motorradtyps vollkommen ausreicht.
Der Mechanismus entspricht einer klassischen Hubtisch-Konstruktion und wird über eine Griffeinheit mit Verriegelungsknopf bedient. Zudem ist für eine feine Einstellung ein Daumenrad vorhanden.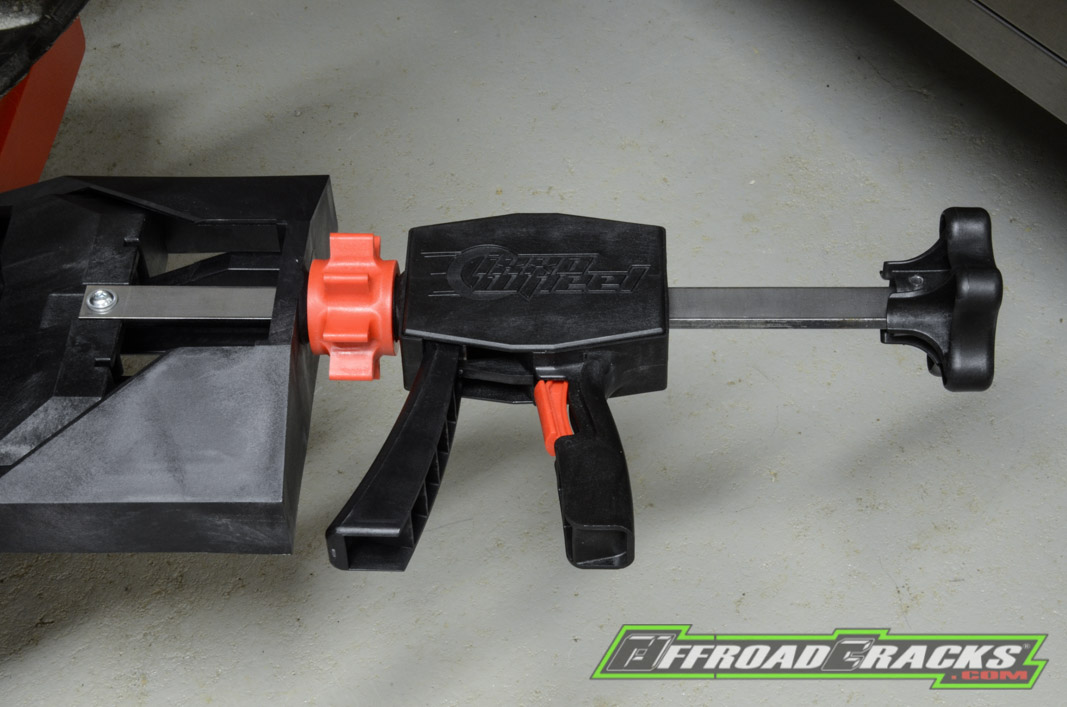 ANWENDUNG
Hierfür stellt man die Enduro oder Reiseenduro auf den Hub- oder Hauptständer und schiebt das Ixxo Wheel unter das Hinterrad. Anschließend nimmt man den Zuggriff, der an der Metallschiene befestig ist und nutzt diesen für das schnelle Anheben bis zum Erreichen des Reifens. Zur Arretierung muss der klassische Griff betätigt werden, so dass dieser die Tischposition fixiert. Jetzt kann beispielsweise das Hinterrad in bekannter Art und Weise demontiert werden, ohne dass das Rad sich in der Schwinge samt Kettenrad und Bremsscheibe verkeilt. Denn das Rad bleibt durch das Ixxo Wheel auf exakter Einbauhöhe. Somit braucht man nur noch das Rad nach hinten herausziehen.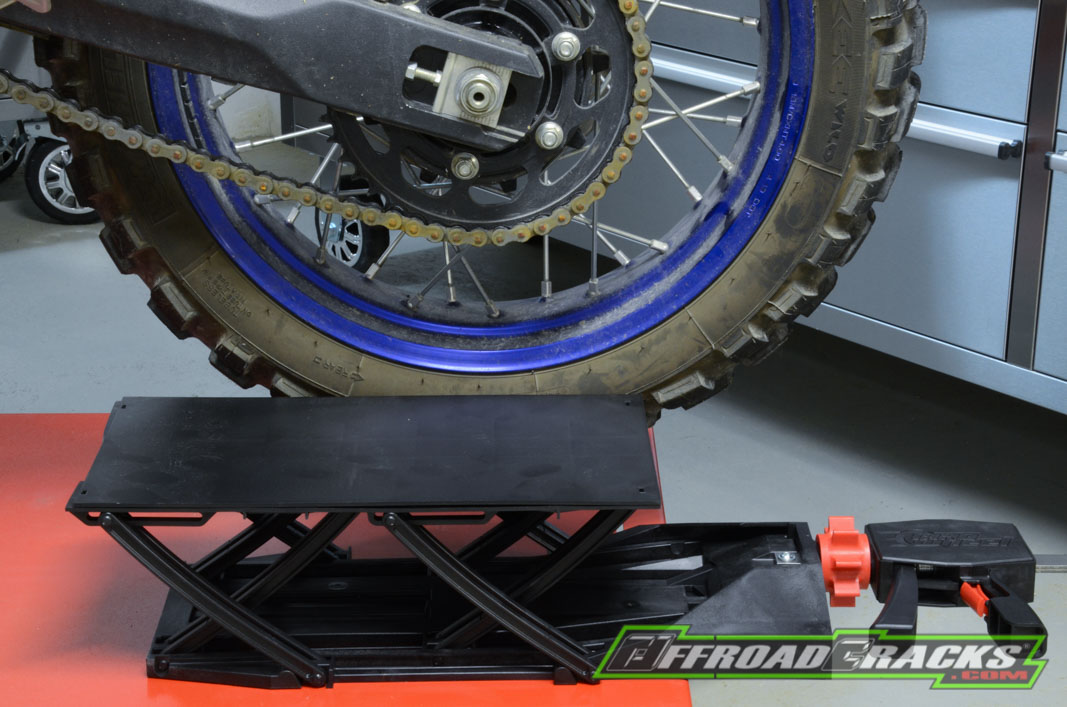 Hat man alle Arbeiten am Rad durchgeführt erfolgt in umgekehrter Reihenfolge die Montage. Durch die nicht veränderte Position des Ixxo Wheels wird das Rad lediglich aufgelegt und in die notwendige Position geschoben beziehungsweise gerollt. Es müssen keine mühsamen Halte- und zeitgleiche Einfädelvorgänge von Bremsscheibe und Co vorgenommen werden, sondern es kann alles in Ruhe ohne körperliche Extrempositionen montiert werden. Dadurch spart man nicht nur Kraft und Nerven, sondern auch erheblich Zeit und kann die Montage deutlich exakter durchführen.
Sitzt das Rad an Ort und Stelle, dann muss nur noch der Entriegelungsknopf betätigt werden und das Ixxo Wheel senkt sich ab, so dass es unter dem Rad herausgezogen und verstaut werden kann. Denn mit den kompakten Abmaßen und geringem Gewicht ist es ein idealer Begleiter in der Boxengasse, in der eigenen Garage oder im Parc Ferme während eines Wettbewerbs.
Natürlich ist der Anschaffungspreis in Höhe von 189 Euro im Vergleich zu einem Hubständer, der diese Erleichterung nicht bietet sicherlich kein Sonderangebot. Dafür ist es aber eine lohnende Investition zur Schonung der Nerven und eine absolute Zeitersparnis beispielsweise unter Zeitdruck im Wettbewerb oder sollte es mal schnell in den Urlaub gehen und der unplanmäßige Reifenwechsel anstehen. Deshalb gibt es für uns die volle Punktzahl für Machart, Verarbeitungsqualität und praktischen Nutzen.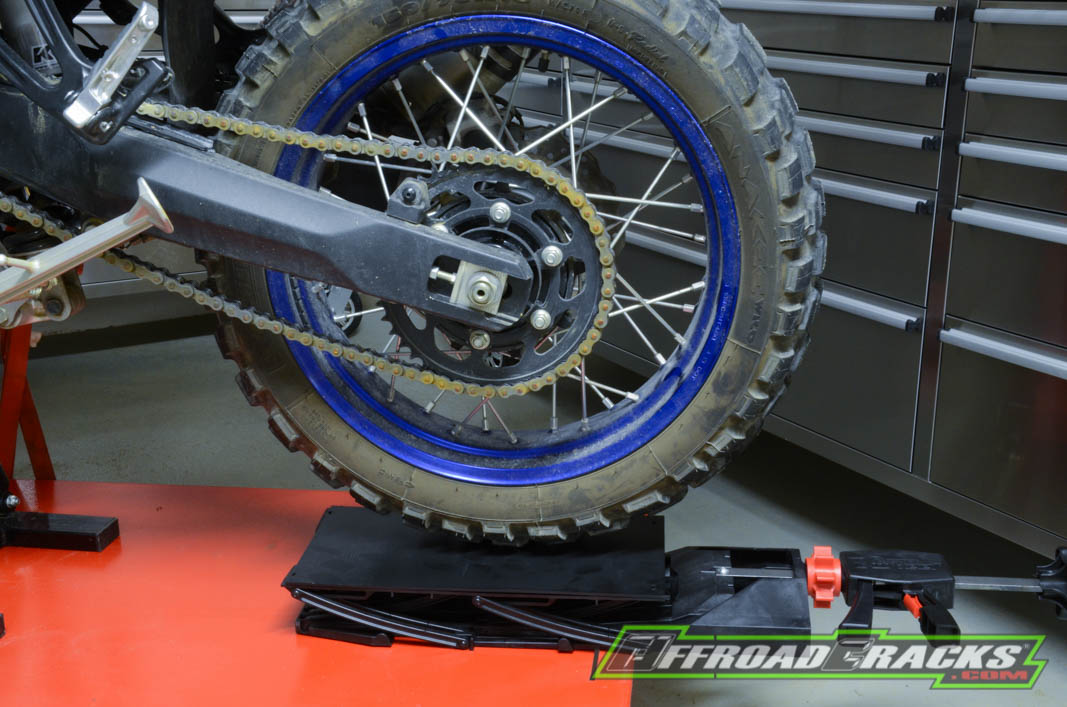 BEZUGSQUELLE oder beim Fachhändler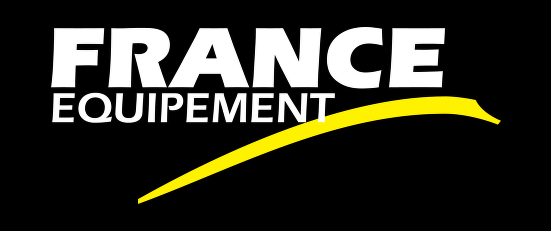 PRODUKT-DETAILS
Patentiert
Made in France
Material: Polypropylen, 50% Faseranteil
Garantie: 1 Jahr
Hubhöhe: 80mm
Größe: 830 x 235 x 60mm (LxBxH)
Nutzbare Fläche: 400 x 210mm (LxB)
Gewicht: 2,6 kg
Lieferumfang: Anleitung in sieben Sprachen
PREIS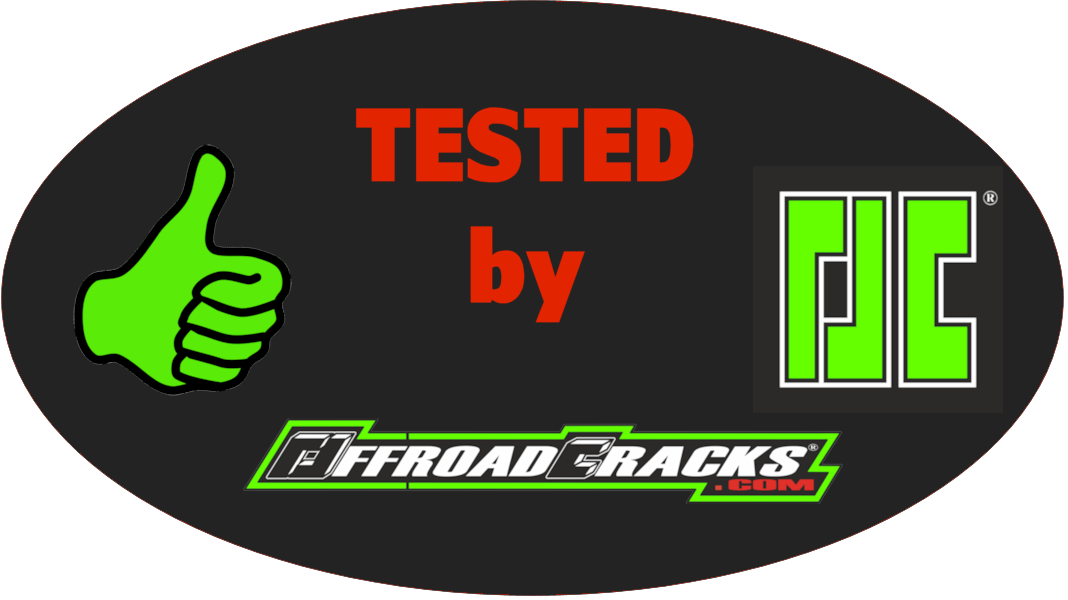 ---

Who doesn't know the problem of not having two more hands when installing a wheel. Not with IXXO Wheel!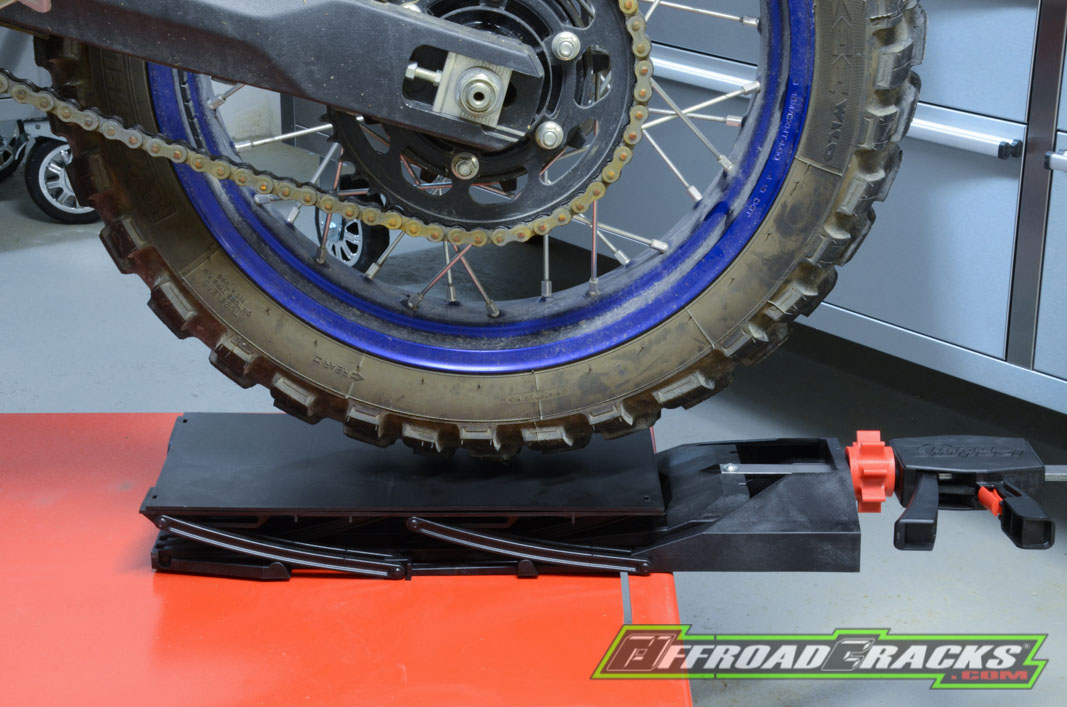 The installation of the front or rear wheel always requires a second pair of hands when removing and installing it on a main or lift stand. You always have to deal with a turn away fork and brake caliper at the front or threading the brake disc, spacers on the left and right as well as the sprocket and the rear brake caliper at the same time. When installing, it is also necessary to lift the wheel, which usually requires the foot to be used so that the correct installation height of the wheel can be achieved with the ankle to adopt the axle.
Most of the time it's pure coincidence when everything works right away, which is a rarity, as we all know. This is exactly what the company France Equipement has thought about to make things much easier for enduro or travel enduro drivers at home in the garage. The solution to the problem mentioned is called IXXO WHEELS. This is a patented lifting device, manufactured and assembled in France, which works with a similar clamping function of a classic cartridge pistol.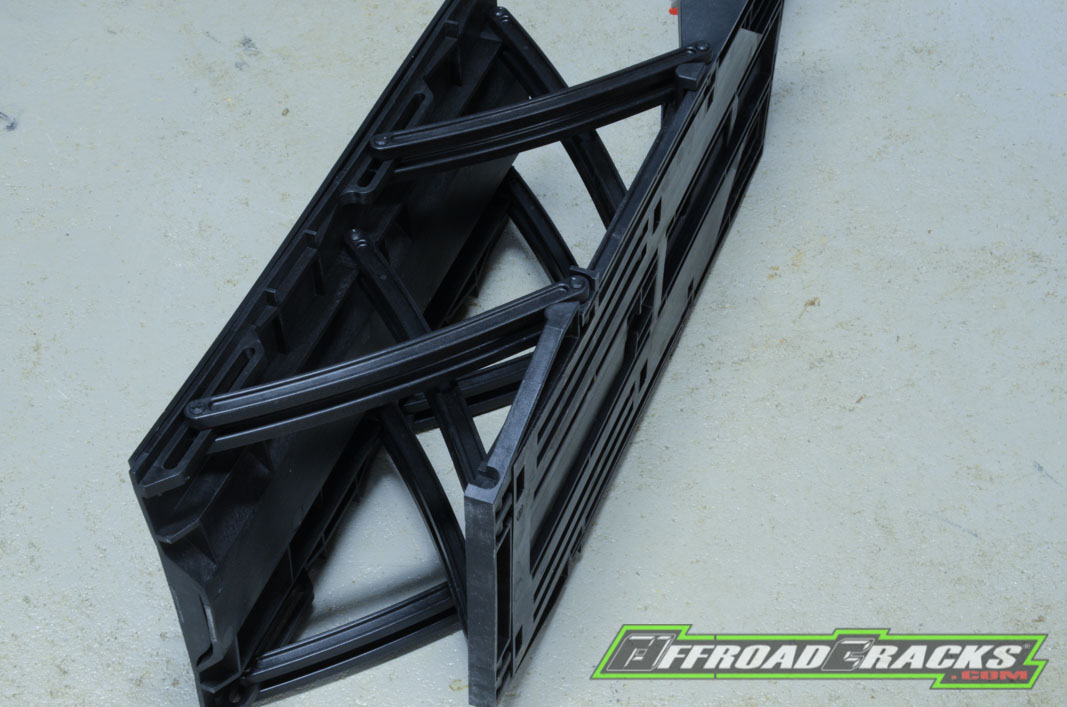 Made of fiber-reinforced polypropylene, the IXXO WHEELS weighs 2.6 kilograms (5.73lbs). When folded, the overall height is 60 millimeters while it is 140 millimeters in the fully extended position. This results in a lifting height of eight centimeters, which is completely sufficient for a wheel change on any type of motorcycle.
The mechanism corresponds to a classic lifting table construction and is operated via a handle unit with a locking button. There is also a thumbwheel for fine adjustment.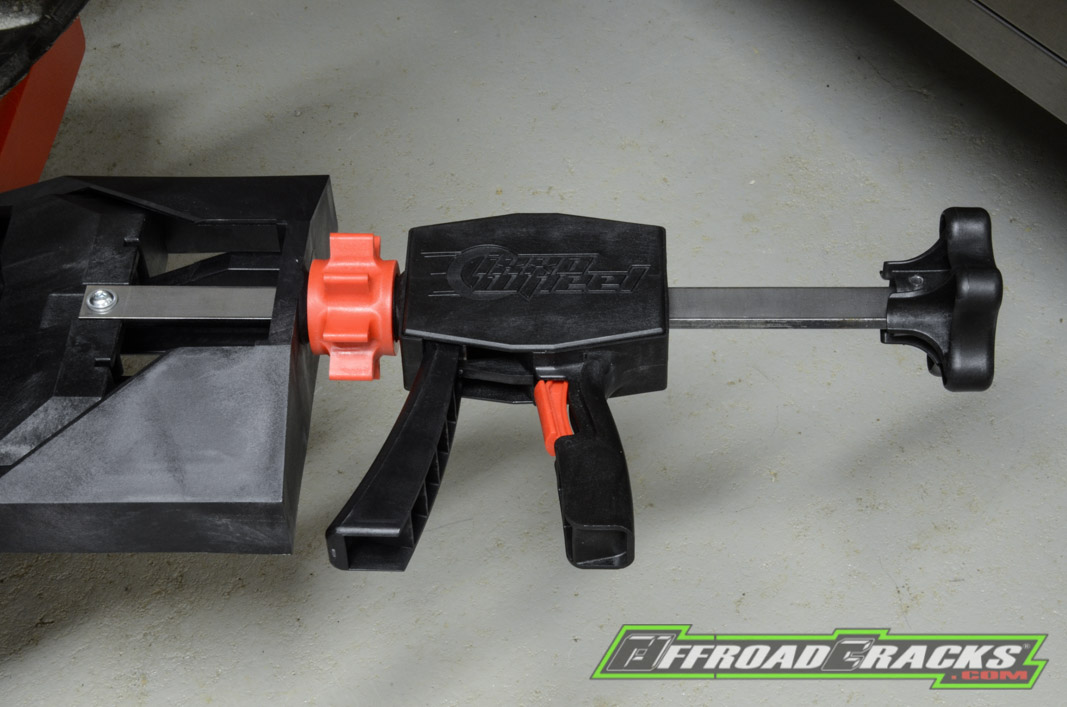 APPLICATION
To work with it, you put the enduro or Adventure bike on the lift or main stand and push the ixxo wheel under the rear wheel. Then you take the pull handle that is attached to the metal rail and use it for quick lifting until you reach the tire. To lock it, the classic handle must be operated so that it fixes the table position. Now, for example, the rear wheel can be dismantled in the known manner without the wheel becoming wedged in the swing arm, including the chain wheel and brake disc. Because the Ixxo Wheel keeps the rear wheel at the exact installation height. So you only need to pull the wheel out to the rear.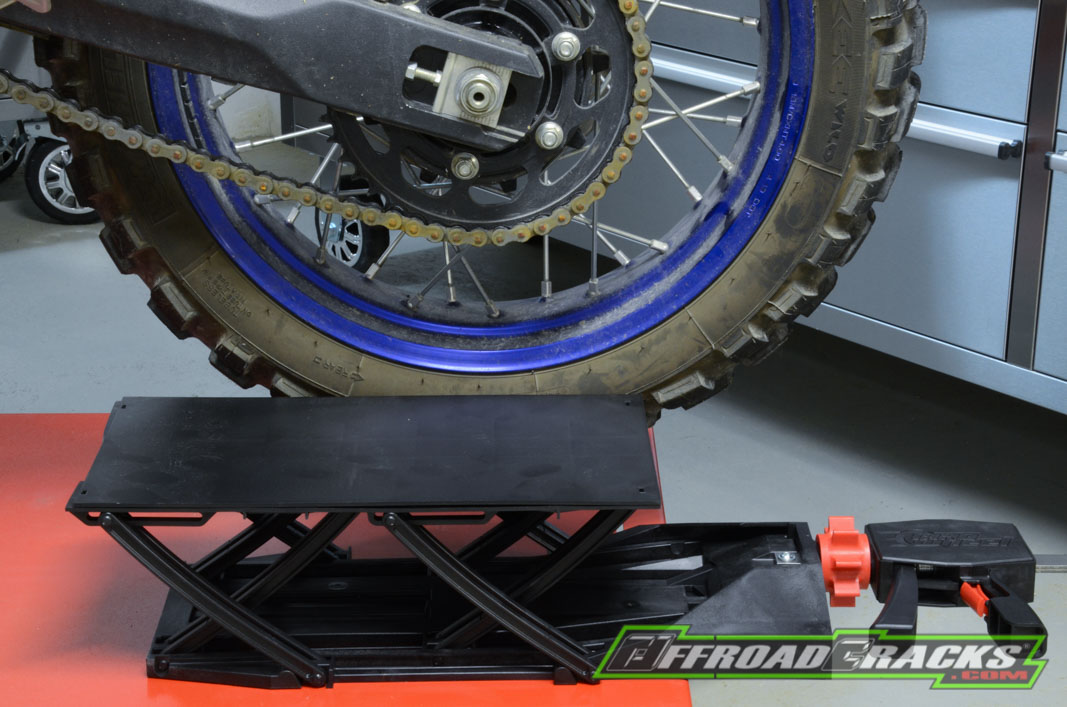 Once all work has been carried out on the bike, assembly is carried out in reverse order. As the position of the Ixxo Wheels has not changed, the wheel is simply placed on the ground and pushed or rolled into the required position. There is no need to carry out tedious holding and simultaneous threading processes of the brake disc and Co., everything can be assembled in peace without physical extreme positions. This not only saves energy and nerves, but also a lot of time and allows the assembly to be carried out much more precisely.
Once the wheel is in place, all you have to do is press the release button and the Ixxo Wheel lowers so that it can be pulled out from under the wheel and stowed away. Because with its compact dimensions and low weight, it is an ideal companion in the pit lane, in your own garage or in the parc ferme during a competition.
Of course, the purchase price of 189 euros is certainly not a cheap offer compared to a lifting stand that does definitely not offer this relief. But it is a worthwhile investment to save your nerves and an absolute time saving, for example under time pressure in competition or should you go on vacation quickly and have an unscheduled tire change. That's why we got full score for design, processing quality and practical use.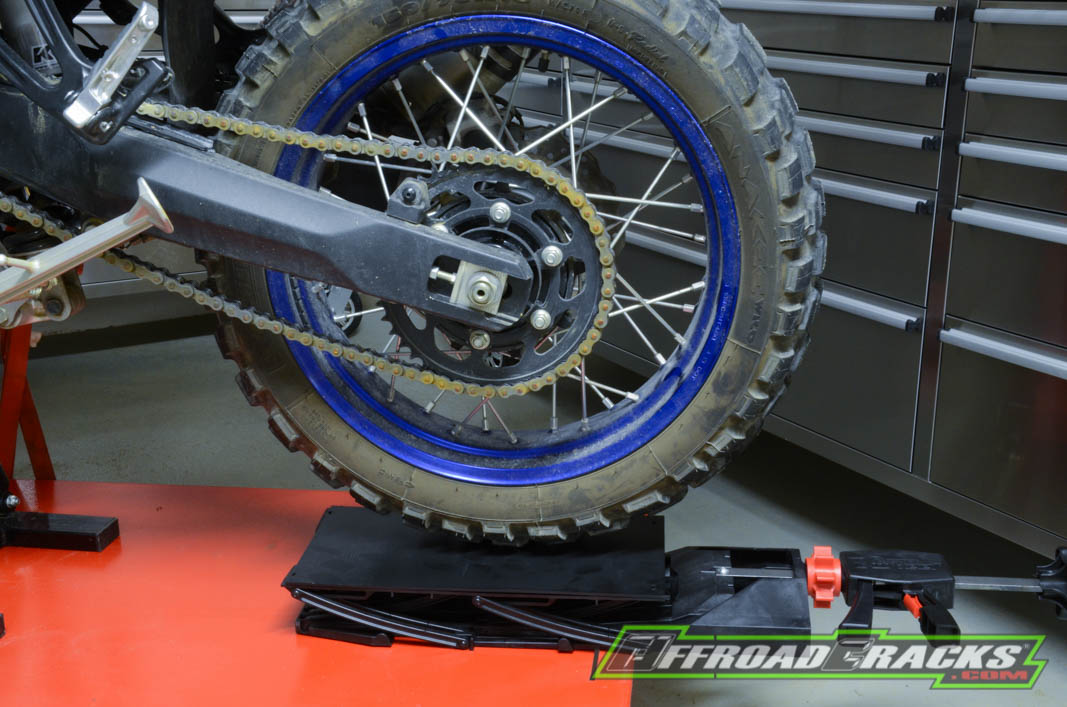 SUPPLIER or specialist dealer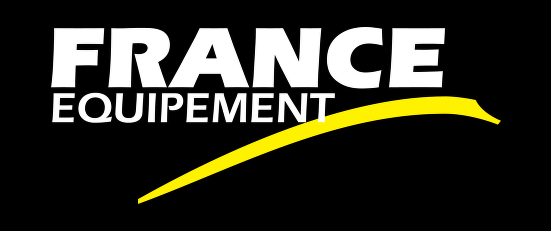 PRODUCT DETAILS
Patented
Made in France
Material: Polypropylene, 50% fiber content
Guarantee: 1 year
Lifting height: 80mm
Size: 830 x 235 x 60mm (LxWxH)
Usable surface: 400 x 210mm (LxW)
Weight: 2.6 kg
Scope of delivery: Instructions in seven languages
PRICE