Bereits 2018 war man mit dem Buggy DKR Tivoli am Start und wiederholt dies nun bei der 2019er Ausgabe. Zusammen mit Reifengigant Yokohama uns seiner spanischen Aussenstelle wurde 2018 der Geolandar M/T G003 eingesetzt, der einen hervorragenden Eindruck hinterließ und zusammen mit dem Team um Fahrer Óscar Fuertes und Co-Pilot Diego Vallejo für einen 32. Gesamtrang sorgte.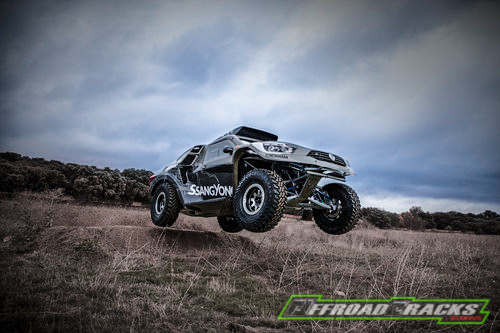 Für 2019 setzt man auf ein neues Fahrzeug mit der Bezeichnung Rexton DKR, das erneut von Yokohama gesponsert wird. Die Fahrzeugbasis ist laut Pressemitteilung eine spanische Entwicklung mit 6,2 Liter-V8-Motor und 450 PS. Mit knapp zwei Tonnen Startgewicht soll der per Hinterrad angetriebene Buggy eine Höchstgeschwindigkeit von knapp 200 km/h erreichen. Natürlich gehören ein sequentielles Getriebe und eine Hinterachse mit Sperrdifferenzial genauso dazu wie die mächtige 37-Zoll-Bereifung. Denn ohne wäre es für einen Hecktriebler im tiefen peruanischen Sand nahezu aussichtslos.
HINWEIS: Das Video ist noch deaktiviert, damit keine unerwünschte Datenübertragung zu Youtube stattfindet. Zur Aktivierung bitte auf das Vorschaubild/Video-Link klicken. Damit werden Daten übermittelt, zu deren Art, Umfang und Verwendungszweck wir keineAuskünfte geben können. NOTE: The video is still deactivated so that no unwanted data transfer to YouTube takes place. To activate, please click on the preview image / video link. This transmits data about the type, extent and purpose of which we cannot provide any information.
---
HINWEIS: Mit Anklicken des Videos stellen sie automatisch eine Verbindung zu Youtube/Google her, was einen ungewünschten personenbezogenen Datenaustausch mit sich bringen kann. Weitere Infos unter: www.google.de/privacy
---
Übrigens die Startnummer bei der diesjährigen Dakar lautet: 335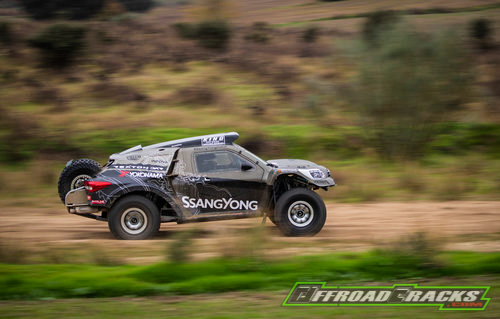 Bilder: SsangYong