Der französische Hersteller SHERCO gibt trotz Covid-19 Pandemie Vollgas und optimiert für das Modelljahr 2021 nahezu jedes Modell seiner Enduro-Palette auf Teufel komm raus und sorgt für beachtenswerte Gewichtsreduzierungen. Egal ob Zweitakter oder Viertakter oder Racing- beziehungsweise Factory-Modelle. Eins ist schon jetzt klar. Die Sherco-Modelle gehören aktuell zu den wohl ansprechendsten Sportenduros am Markt – so unsere Meinung. Aber Optik ist bekanntlich Geschmacksache, so dass das jeder für sich entscheiden darf. Nun aber zu den Neuerungen…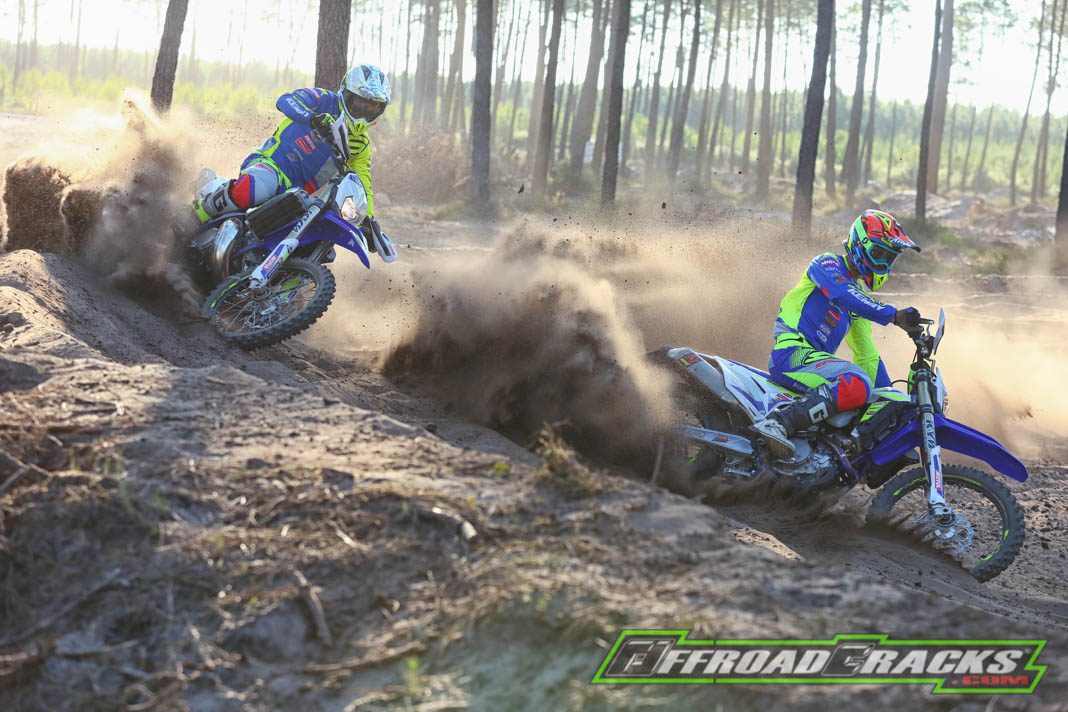 MODELLÜBERSICHT 2021
Zweitakter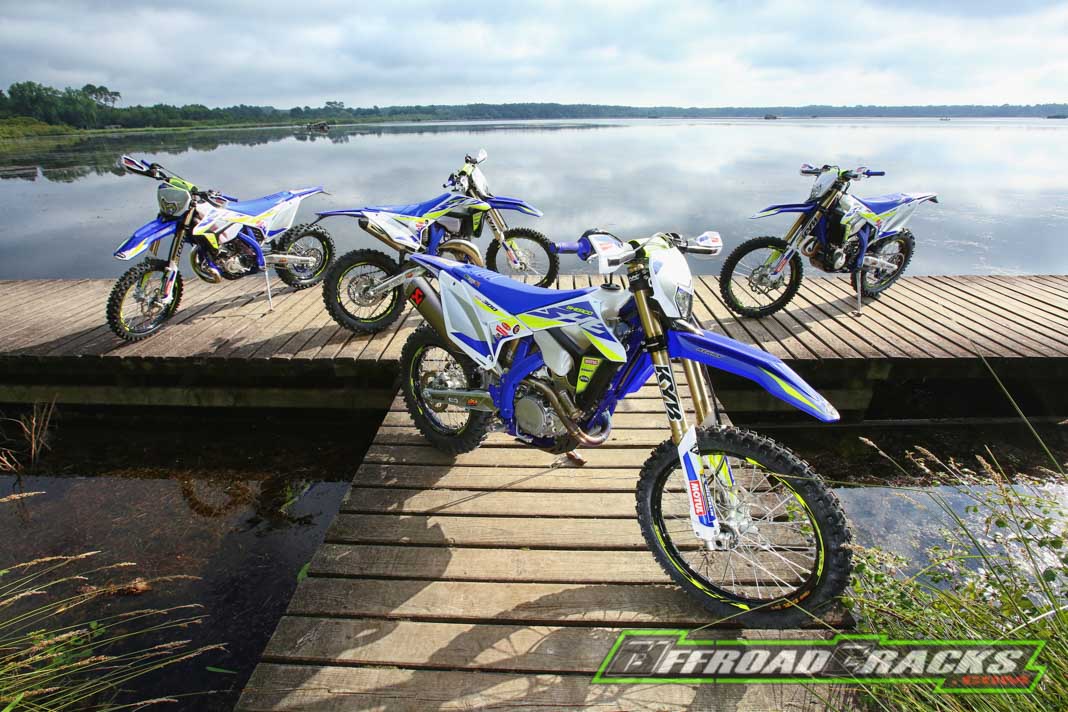 Viertakter
Modellübergreifende Neuerungen 2021 "RACING"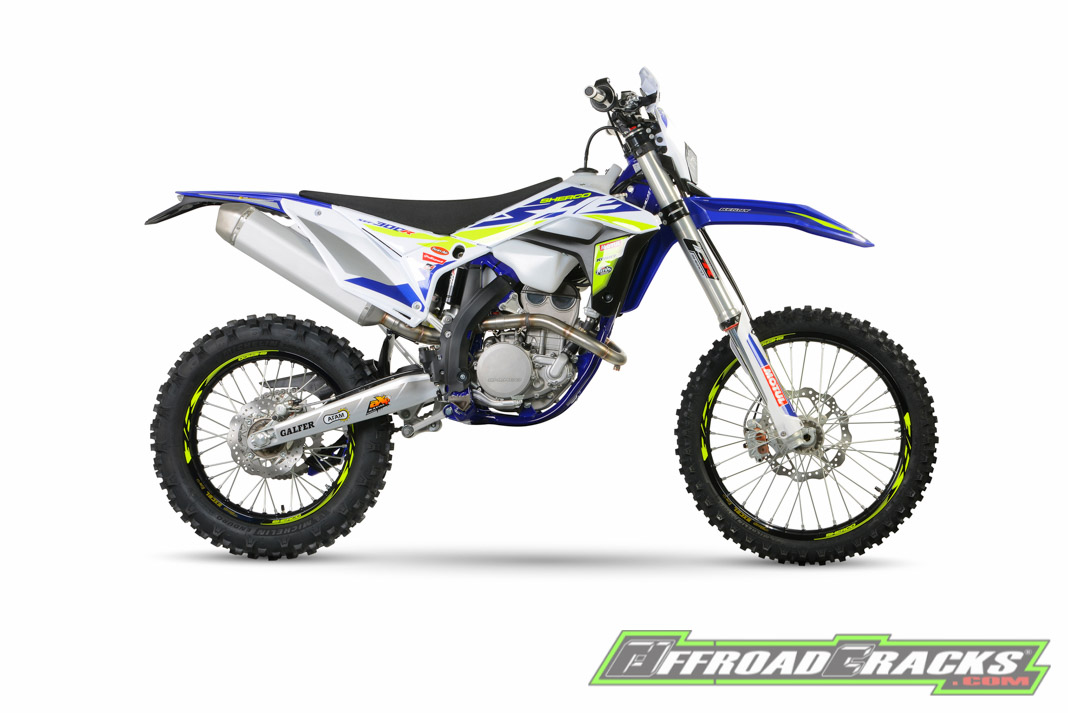 Neues Dekor – InMold-Technologie – identisch mit den Factory-Modellen
48er WP Xplor-Gabel mit Preload-Adjuster und WP-Federbein
Schwarzer Sitzbankbezug
Kunststoff-Rahmenschützer schwarz
Schwarze Excel Felgen mit Dekor
Schwarze Gummigriffe
Stärkere Rückholfeder fürs Bremspedal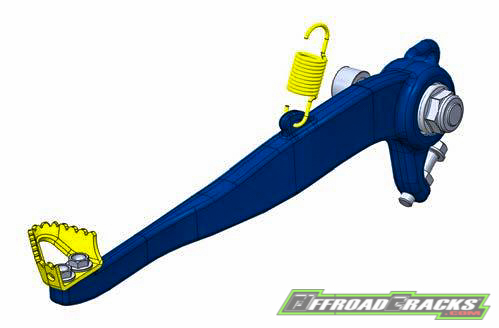 Modellübergreifende Neuerungen 2021 "FACTORY"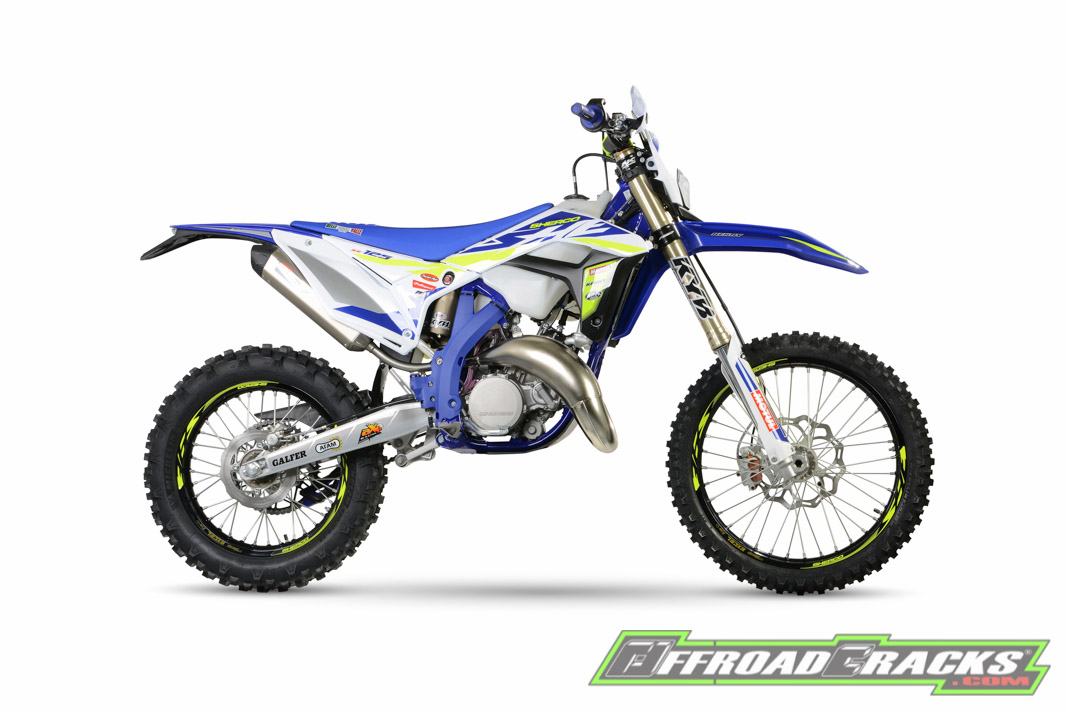 Neues Dekor – InMold-Technologie – identisch mit den Racing-Modellen
48er Kayaba Gabel und 50mm Kayaba-Federbein
Komplette Titan-Akrapovic-Auspuffanlage (4T)
FMF-Leistungsteil (2T)
Schwarze Excel-Felgen mit Sticker-Kit
8mm starker AXP-Kunststoff-Motorschutz
Leichte Galfer-Bremsscheibe vorn (-70g)
Blaue Kunststoff-Rahmenschützer
Neue blaue bi-Composite Gummigriffe
Selle Dalla Valle Grip-Sitzbank mit Schnellverschluss
Kühlwasser-Expansionsbehälter (2T)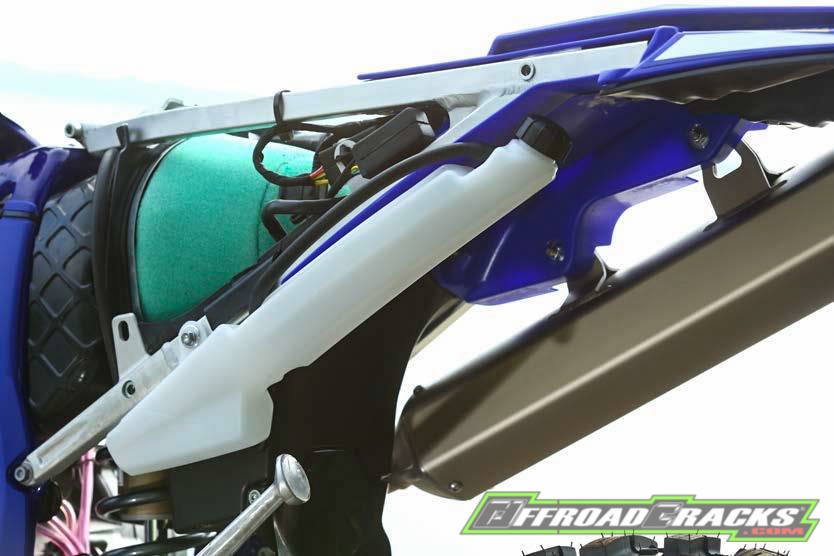 Elektro-Lüfter (2T)
Neken-Lenkerpolster
Modellbezogene Neuerungen – ZWEITAKTER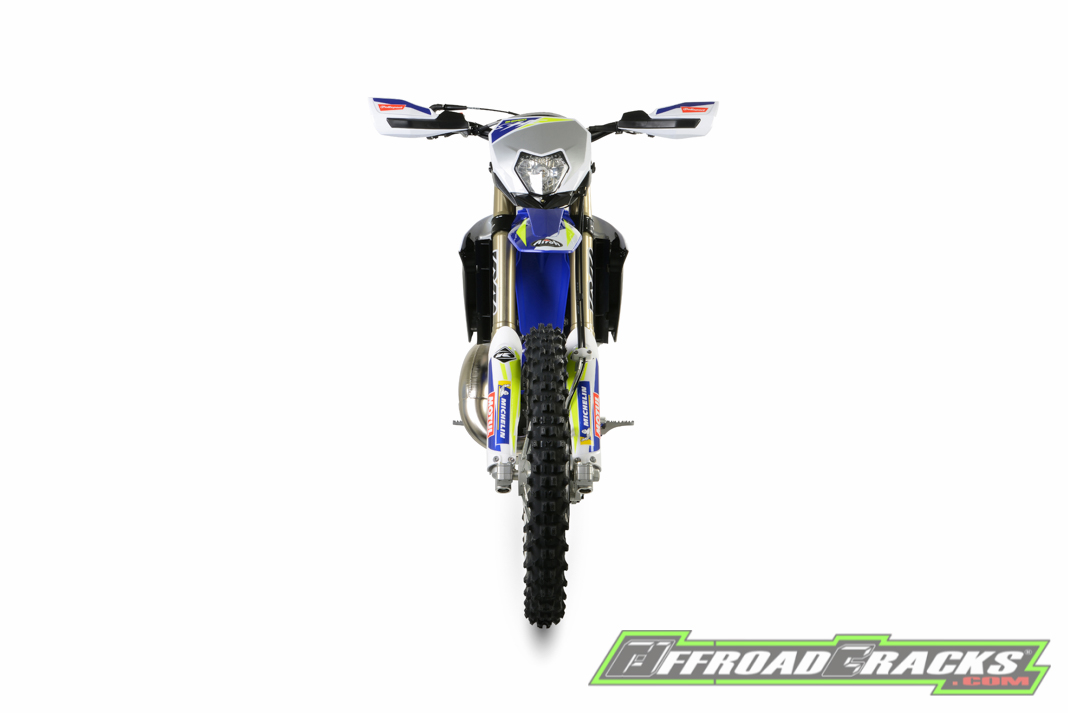 125 – 2T
Neue Kurbelwelle-Montage-Art für erhöhte Lebensdauer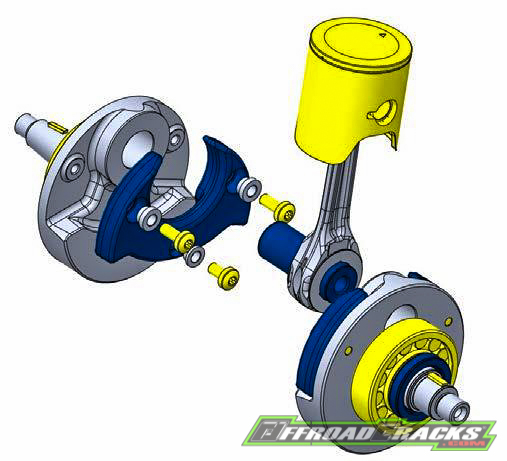 Gewichtsreduzierte Getriebewellen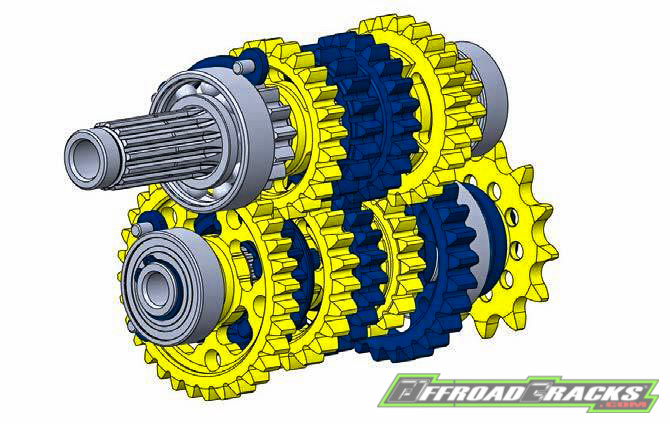 Einheitliches modellübergreifendes Antriebsritzel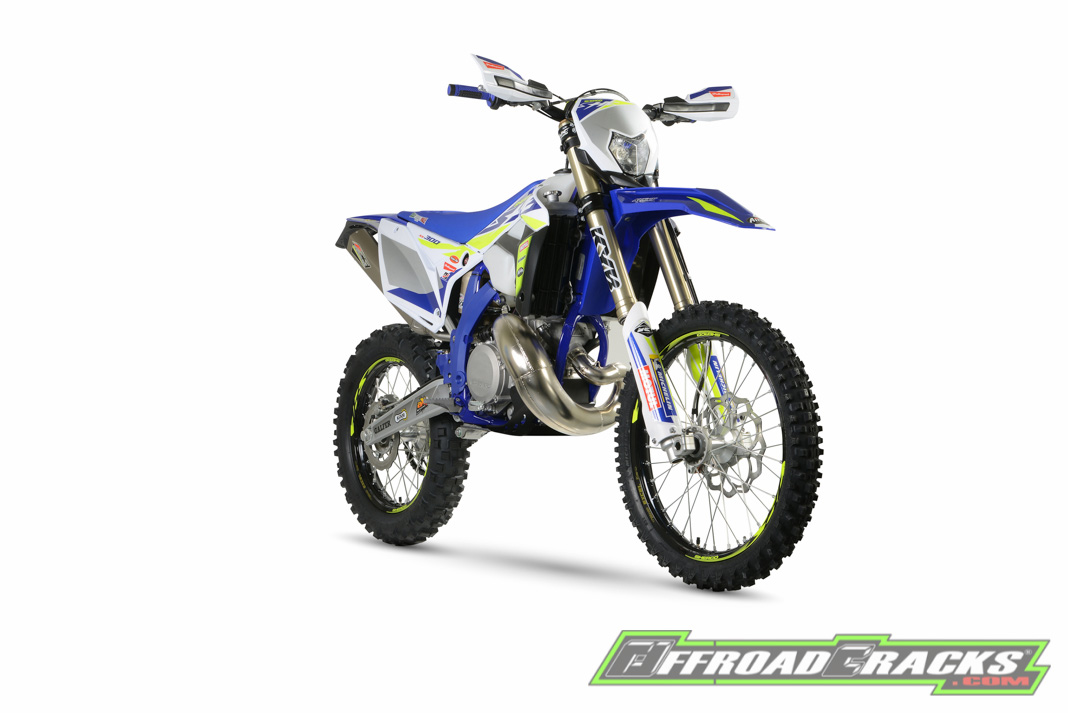 250/300 – 2T
Neu designtes Ausgleichswellen-Gewicht zur Reduzierung von Vibrationen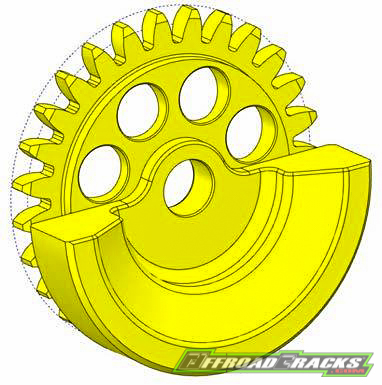 Getriebe 600 Gramm leichter
Neuer erste Gang für vereinfachte Fahrbarkeit in technisch anspruchsvollen Terrain
Überarbeiteter Schaltmechanismus (Schaltwalze)
Gesamte Gewichtsreduzierung 1,2kg (nur 250/300 2T)
Gewichtsreduzierte Getriebewellen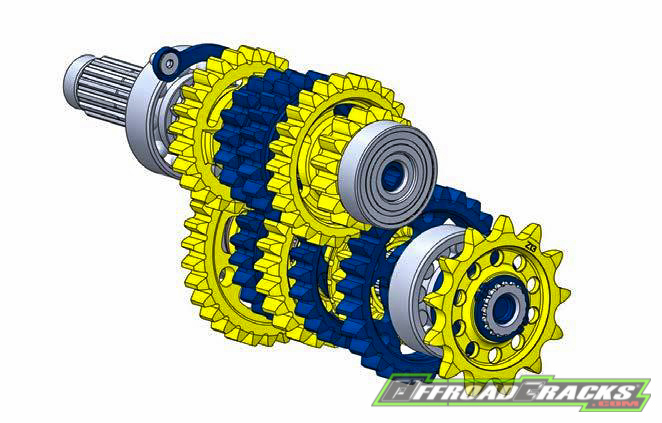 Einheitliches modellübergreifendes Antriebsritzel
Gewichtsoptimiertes Zahnrad der Kupplung
Reduzierte Motor-Kompression ohne Verluste bei niedrigen Drehzahlen aber für mehr fahrbaren Speed – konform der Team-Fahrzeuge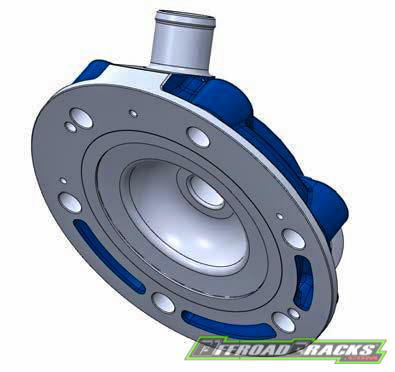 Neue Athena Zündspule zur Optimierung der Zündkerzen-Performance und -Haltbarkeit
Zwei Mappings: Soft/Hard mit bis zu 5,5 PS Unterschied
Modellübergreifende Neuerungen – VIERTAKTER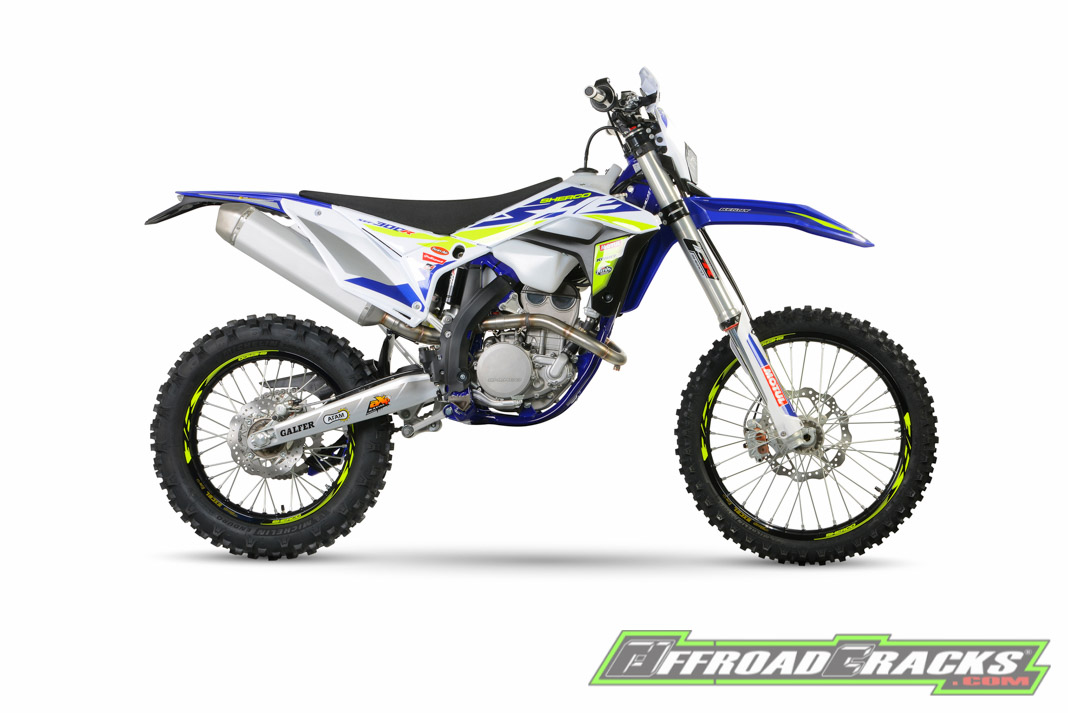 250/300 – 4T
Untere Pleuellagerung: Anstelle Zylinderrollenlage jetzt Gleitlager für höher Lebensdauer und geringerer Reibung bei hohen Drehzahlen
Neigungssensor zur Abschaltung des Motors bei einer unplanmäßigen Bodenprobe zum Schutz von Zuschauern, Mechaniker und Fahrern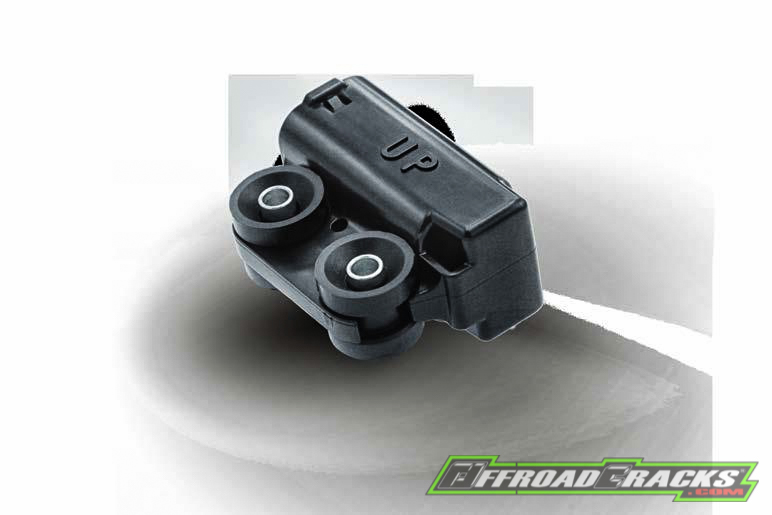 Neues Kurbelgehäuse zur Reduzierung des ungewollten Absterbens des Motors bei niedrigen Drehzahlen und einem Überhitzen des Motoröls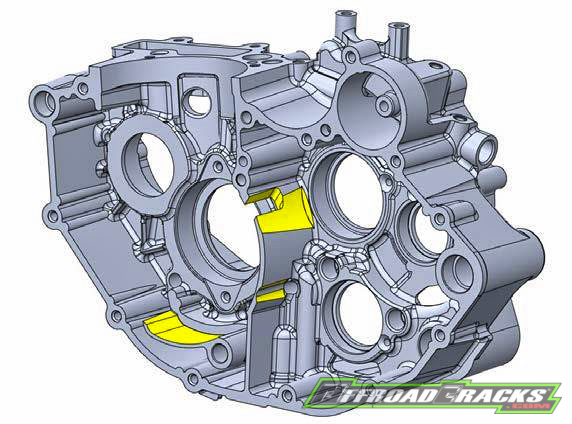 Optimierter Ölfluss im Motor
Ausgleichswelle mit geringerem Durchmesser
300: Reduzierte Kompression durch neu designten Brennraum
300: Neue Nockenwellen für bessere Motor-Performance, mehr Effizienz und gesteigerte Leistung bei hohen Drehzahlen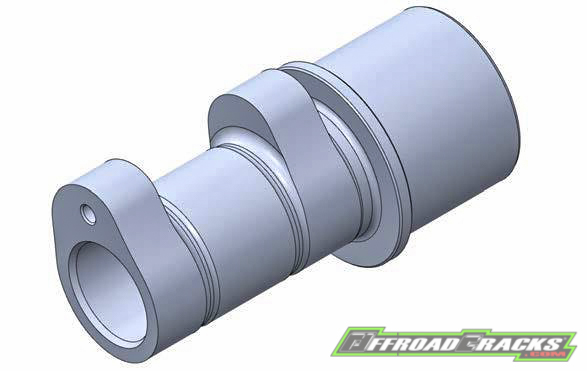 Neue leichtere Titan-Akrapovic-Auspuffanlage für gesteigerte Motorleistung bei hohen Drehzahlen und geringem Gewicht sowie reduzierter Geräuschkulisse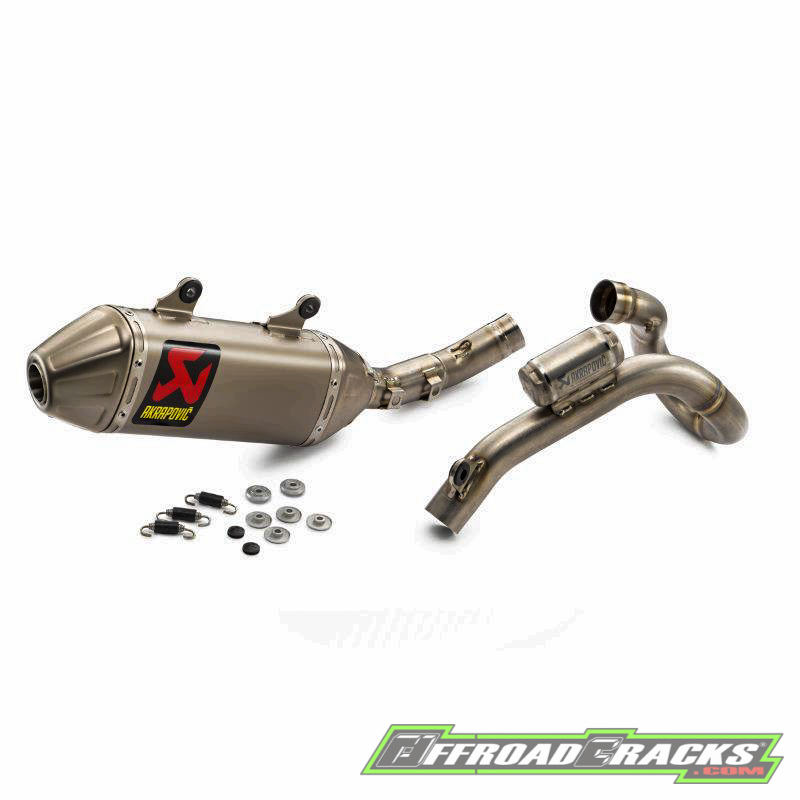 Neue Motorabstimmung wegen Akrapovic-Auspuffanlage und optimiertem Pleuel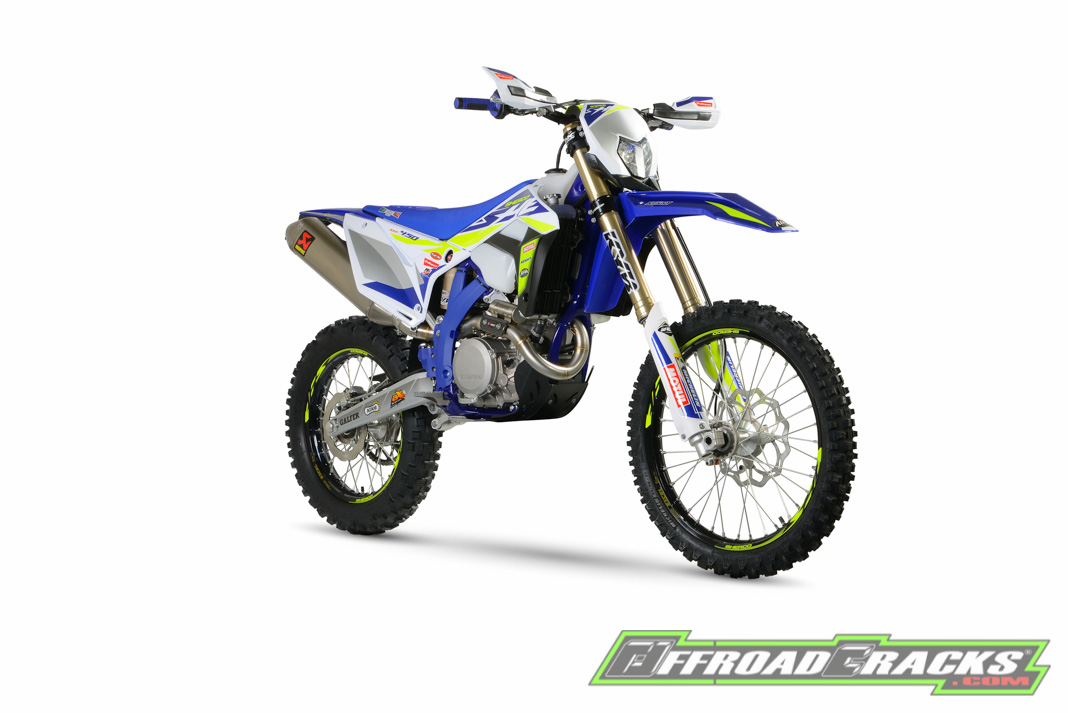 450/500 – 4T
Antriebsritzel der Ausgleichswelle gewichtsoptimiert
Leichter Elektro-Starter-Antrieb
Ölpumpe mit gewichtsoptimierten Antriebsritzel
Gesamteinsparung: 500 Gramm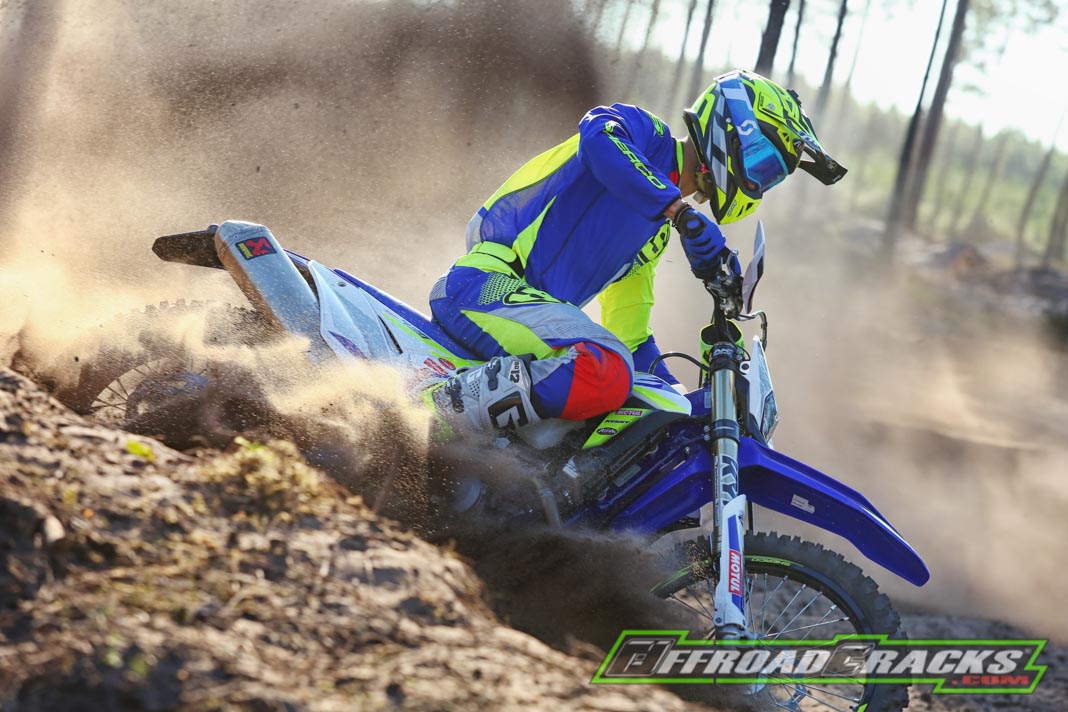 TECHNISCHE DATEN RACING-MODELLE 2021
DATA - RACING 2021 - EN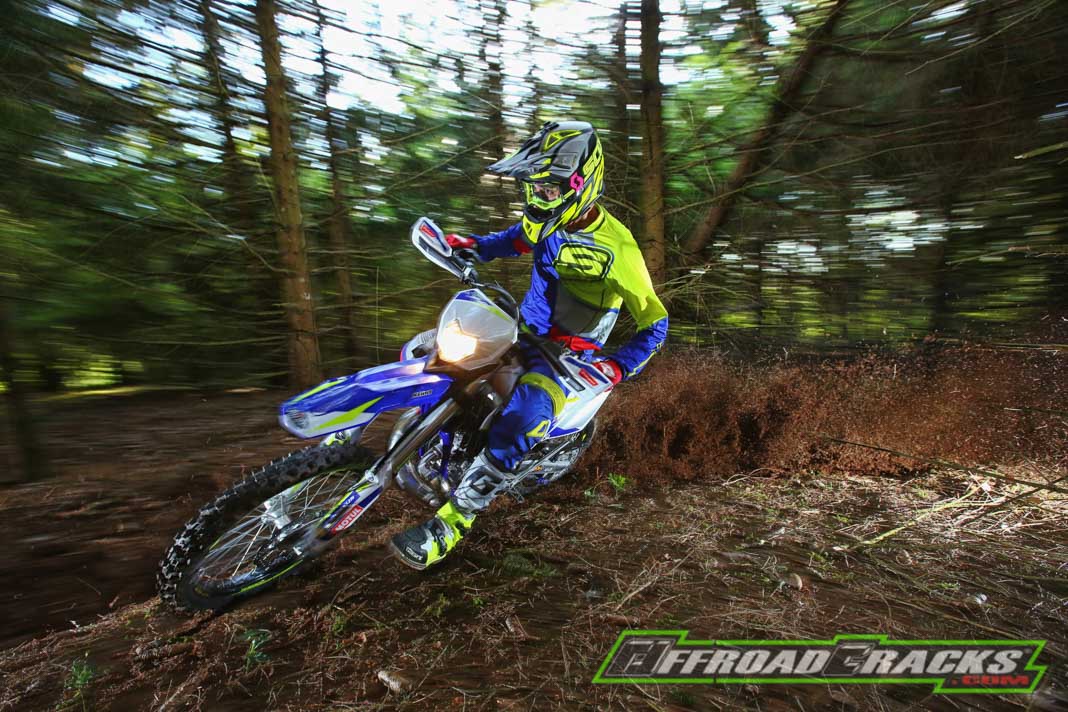 TECHNISCHE DATEN FACTORY-MODELLE 2021
DATA - RACING 2021 - EN

VERFÜGBARKEIT und PREISE: Diese werden nachgereicht, sobald verfügbar!
---
HINWEIS: Mit Anklicken des Videos stellen sie automatisch eine Verbindung zu Youtube/Google her, was einen ungewünschten personenbezogenen Datenaustausch mit sich bringen kann. Weitere Infos unter: www.google.de/privacy
---

Despite the Covid-19 pandemic, the French manufacturer SHERCO is going full throttle and optimizes almost every model in its enduro range for the 2021 model year, and ensures remarkable weight reductions. No matter whether two-stroke or four-stroke or racing or factory models. One thing is already clear. The Sherco models are currently one of the most appealing sports enduro on the market – in our opinion. But optics is a matter of taste, so that everyone can decide for themselves. But now to the innovations …
MODEL OVERVIEW 2021
Twostroke
Fourstroke
Innovations 2021 RACING models
New decals – InMold technology – identical to the factory models
48er WP Xplor fork with preload adjuster and WP shock absorber
Black seat cover
Plastic frame protector black
Black Excel rims with decor
Black rubber handles
Stronger return spring for the brake pedal
Michelin tires
Innovations 2021 FACTORY models
New decals – InMold technology – identical to the racing models
48er Kayaba fork and 50mm Kayaba shock
Complete titanium Akrapovic exhaust system (4T)
FMF power section (2T)
Black Excel rims with sticker kit
8mm thick AXP plastic motor protection
Light Galfer front brake disc (-70g)
Blue plastic frame protectors
New blue bi-composite rubber grips
Selle Dalla Valle Grip bench with quick release
Cooling water expansion tank (2T)
Electric fan (2T)
Neken handlebar pads
Model related innovations – Twostroke
125 – 2T
New type of crankshaft assembly for increased service life
Weight-reduced transmission shafts
Uniform drive sprocket for all models
250/300 – 2T
Redesigned balancer shaft weight to reduce vibrations
Gearbox 600 grams lighter
New first gear for simplified driveability in technically demanding terrain
Revised shift mechanism (shift drum)
Total weight reduction 1.2kg (only 250/300 2T)
Weight-reduced transmission shafts
Uniform drive sprocket for all models
Weight-optimized clutch gear
Reduced engine compression without losses at low engine speeds but for more drivable speed – in line with team vehicles
New Athena ignition coil to optimize spark plug performance and durability
Two mappings: soft / hard with up to 5.5 HP difference
Model related innovations – Fourstroke
250/300 – 4T
Lower connecting rod bearing: Instead of a cylindrical roller bearing, now plain bearings for a longer service life and less friction at high rpm's
Inclination sensor to switch off the engine in the event of an unscheduled soil test to protect spectators, mechanics and drivers
New crankcase to reduce unwanted engine death at low engine speeds and overheating of the engine oil
Optimized oil flow in the engine
Balance shaft with a smaller diameter
300: Reduced compression thanks to the newly designed combustion chamber
300: New camshafts for better engine performance, more efficiency and increased performance at high revs
New, lighter titanium Akrapovic exhaust system for increased engine performance at high revs and low weight as well as reduced noise levels
New engine mapping due to Akrapovic exhaust system and optimized connecting rods
450/500 – 4T
Balancing shaft drive sprocket optimized for weight
Lighter electric starter drive
Oil pump with weight-optimized drive pinion
Total savings: 500 grams
TECHNICAL SPECS RACING-MODELs 2021
DATA - RACING 2021 - EN

TECHNICAL SPECS FACTORY-MODELs 2021
DATA - RACING 2021 - EN

AVAILABILITY and PRICES: These will be submitted as soon as available!
---
NOTE: When you click on the video, you establish a connection to YouTube / Google automatically, which can result in an undesired personal data exchange. Further information at: www.google.de/privacy
---
IMPRESSIONEN / IMPRESSIONS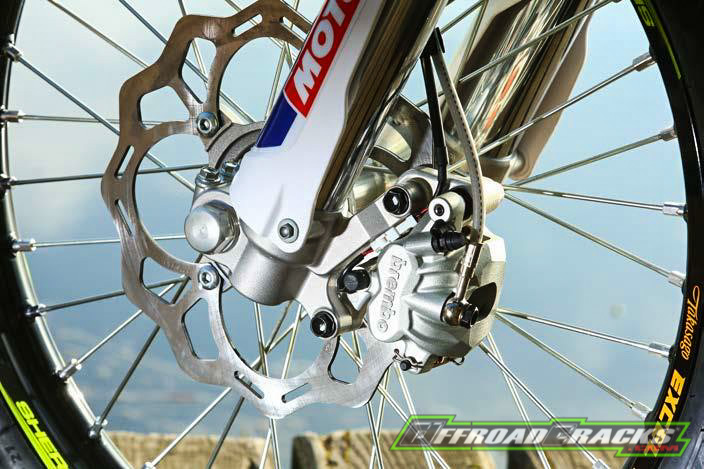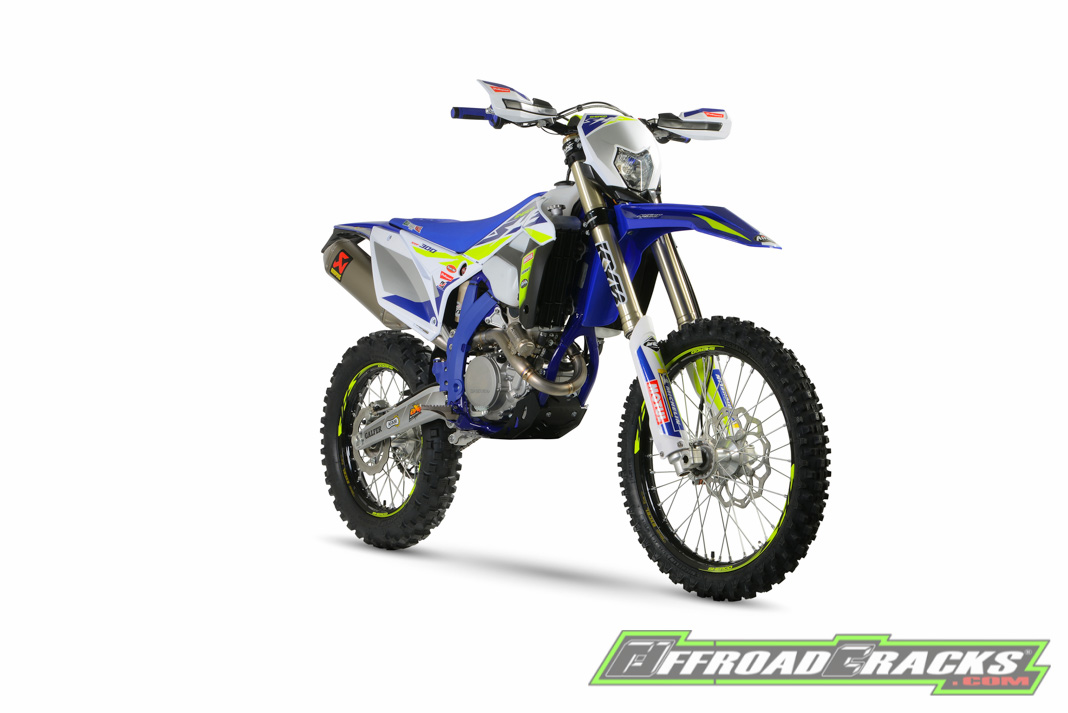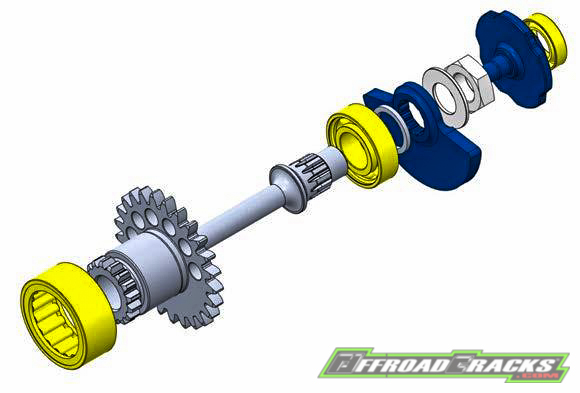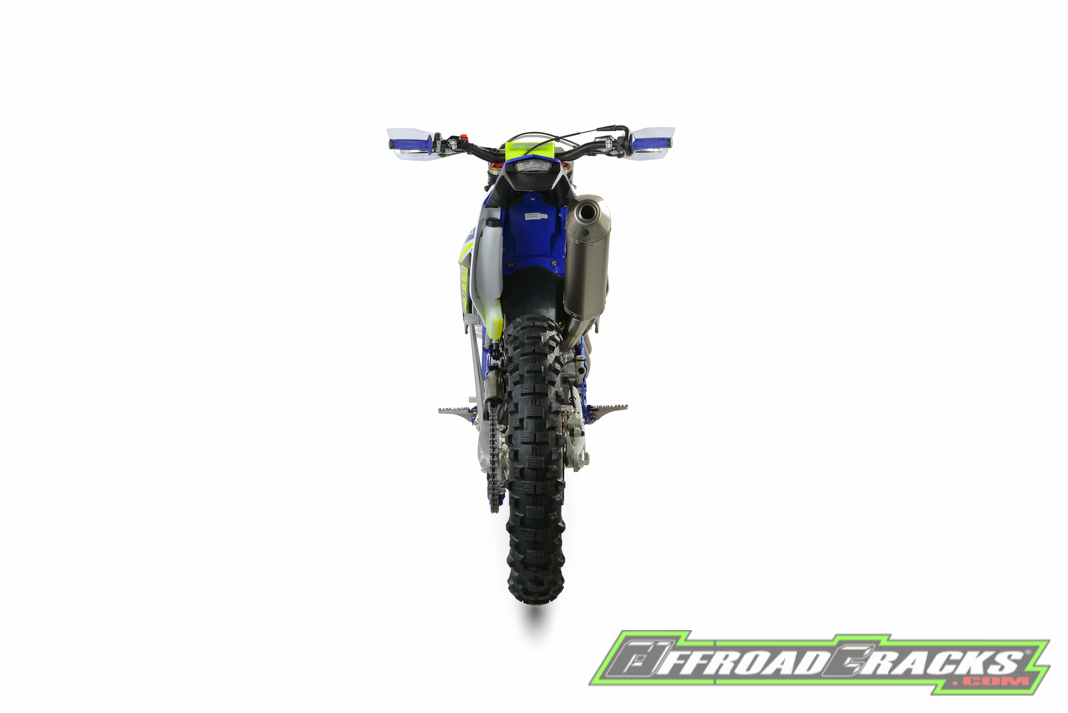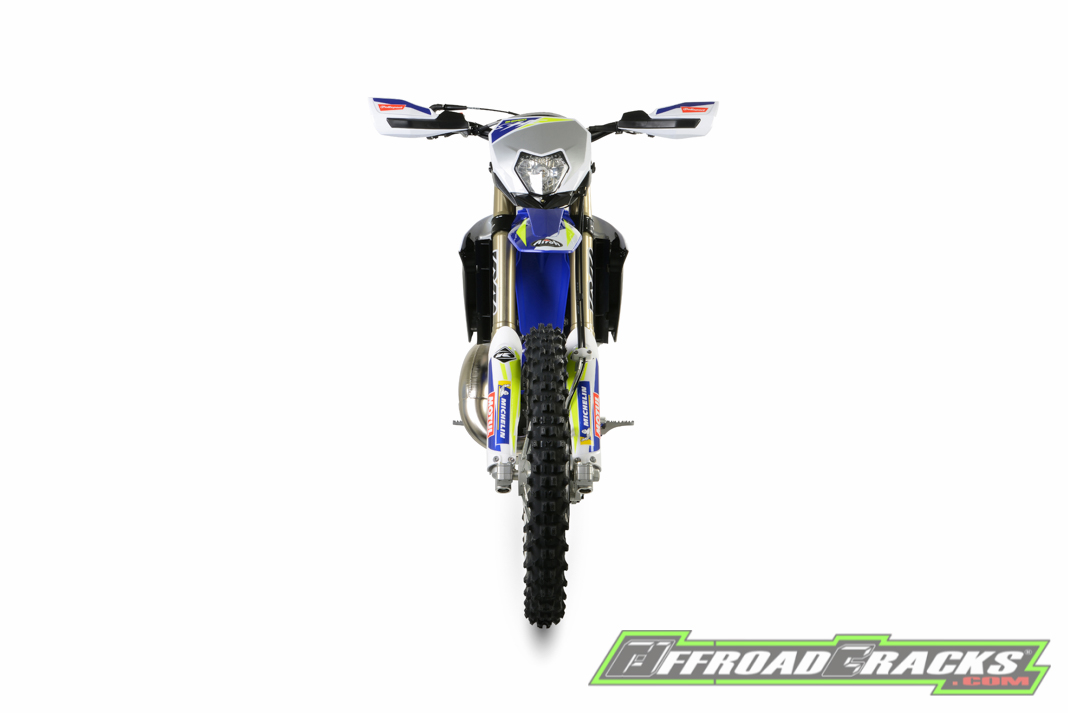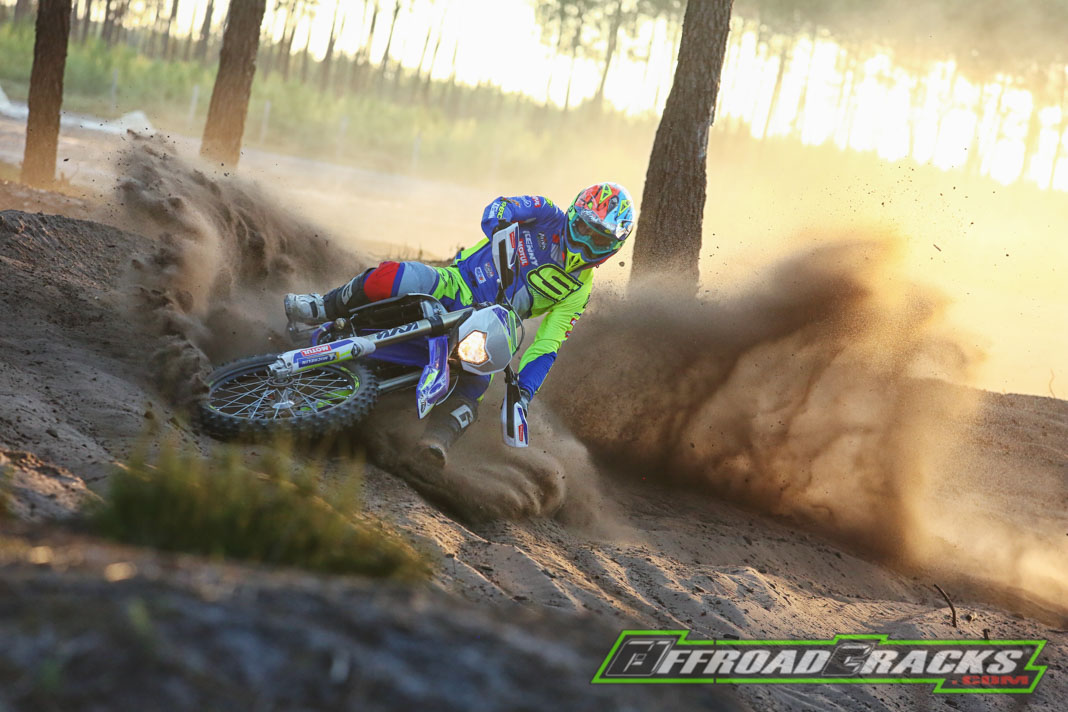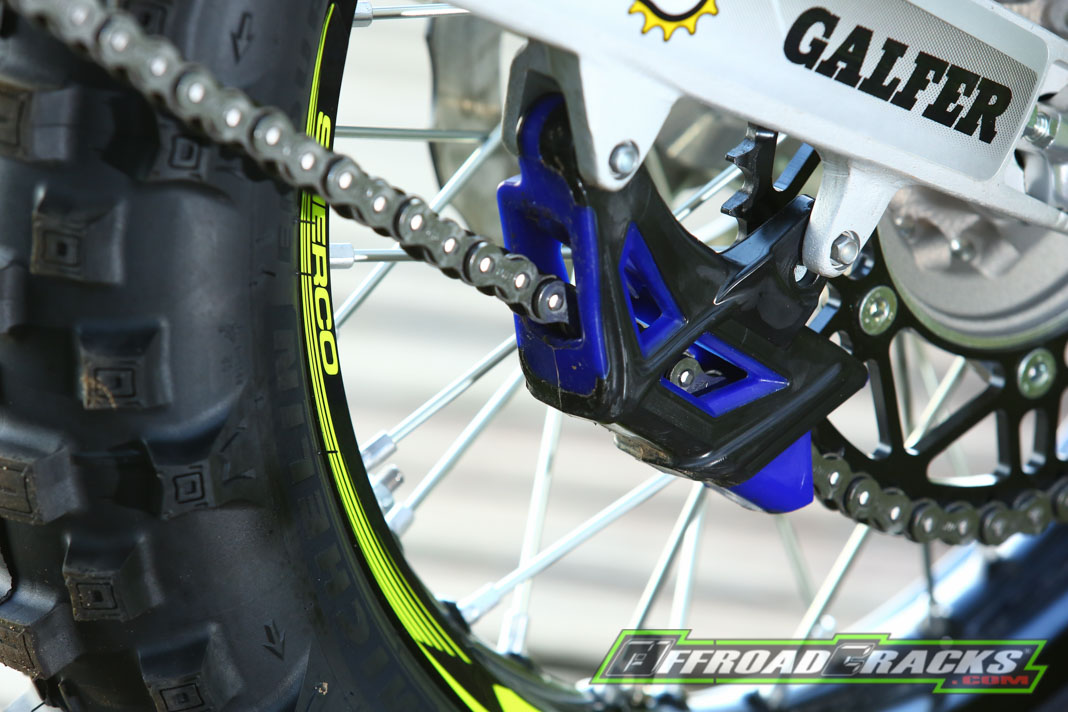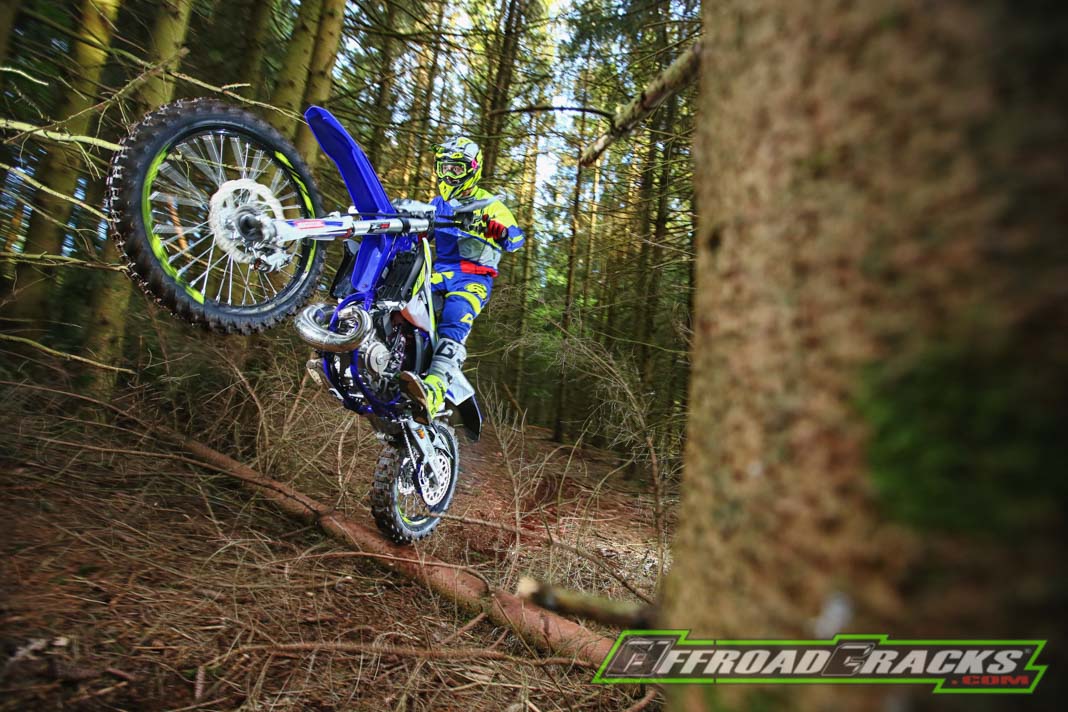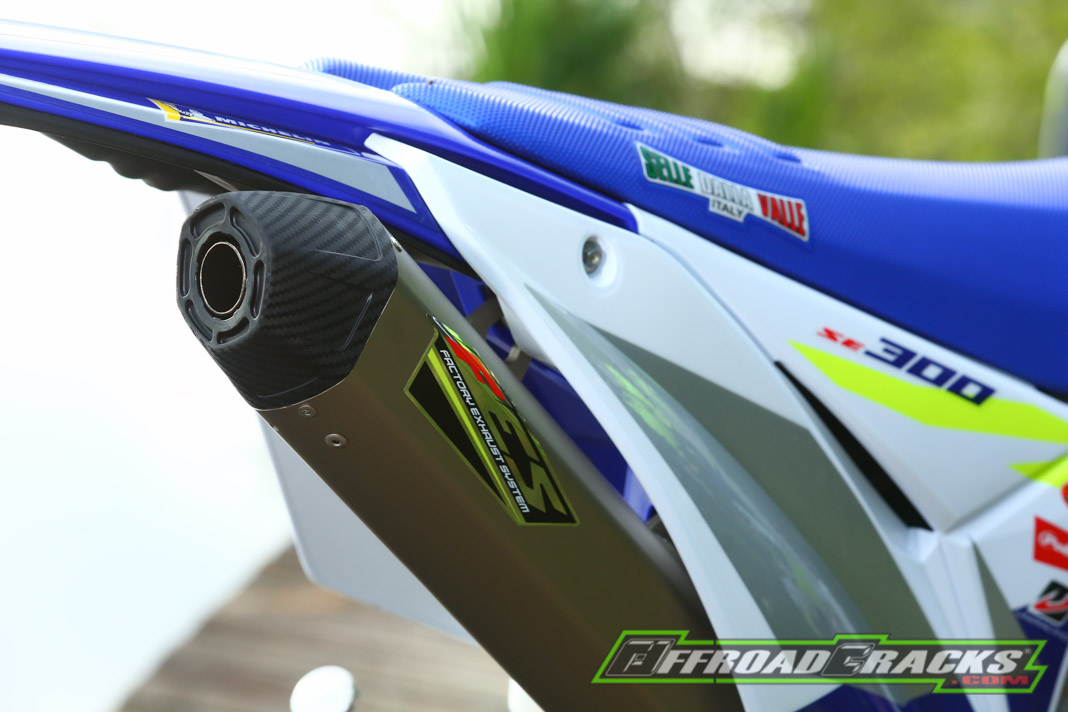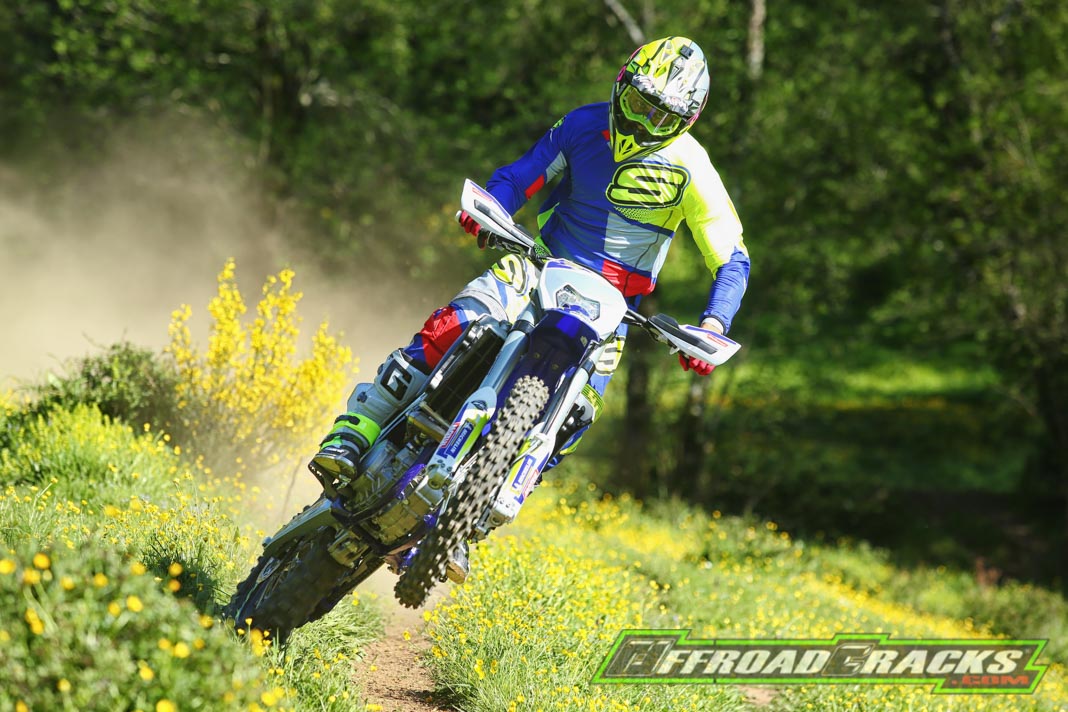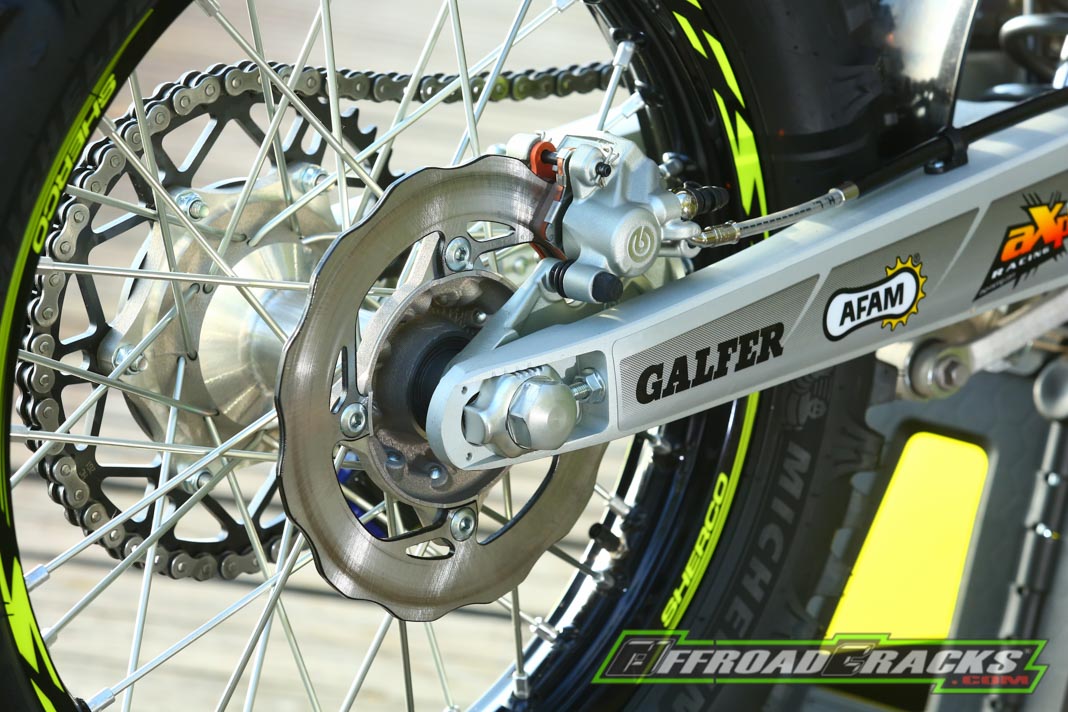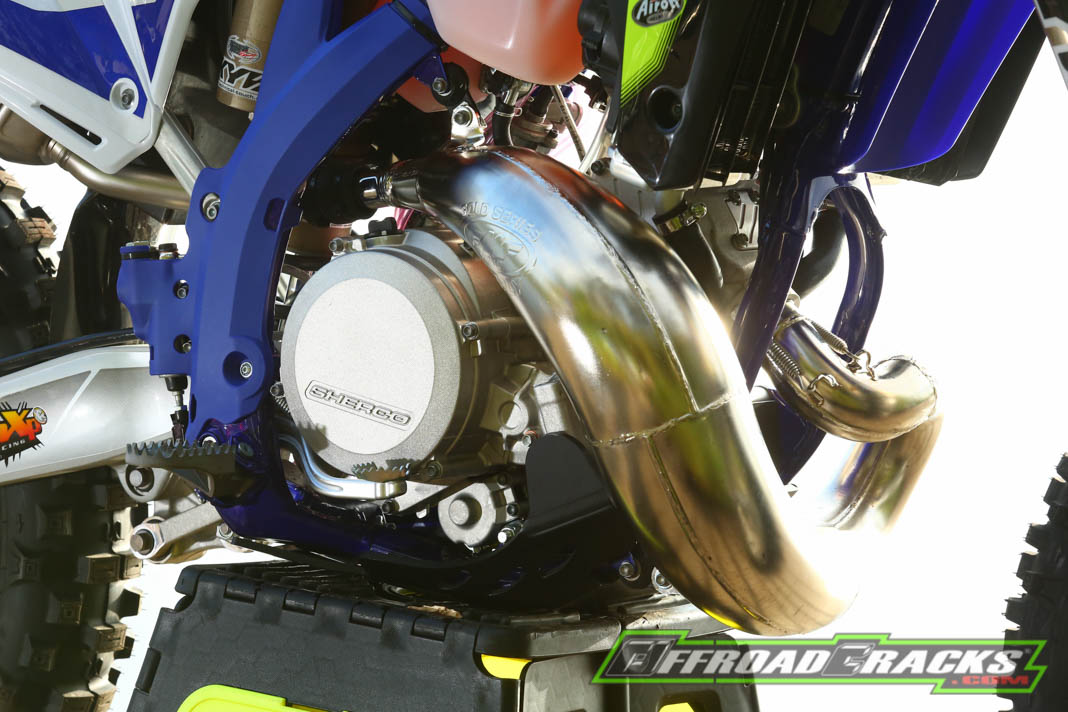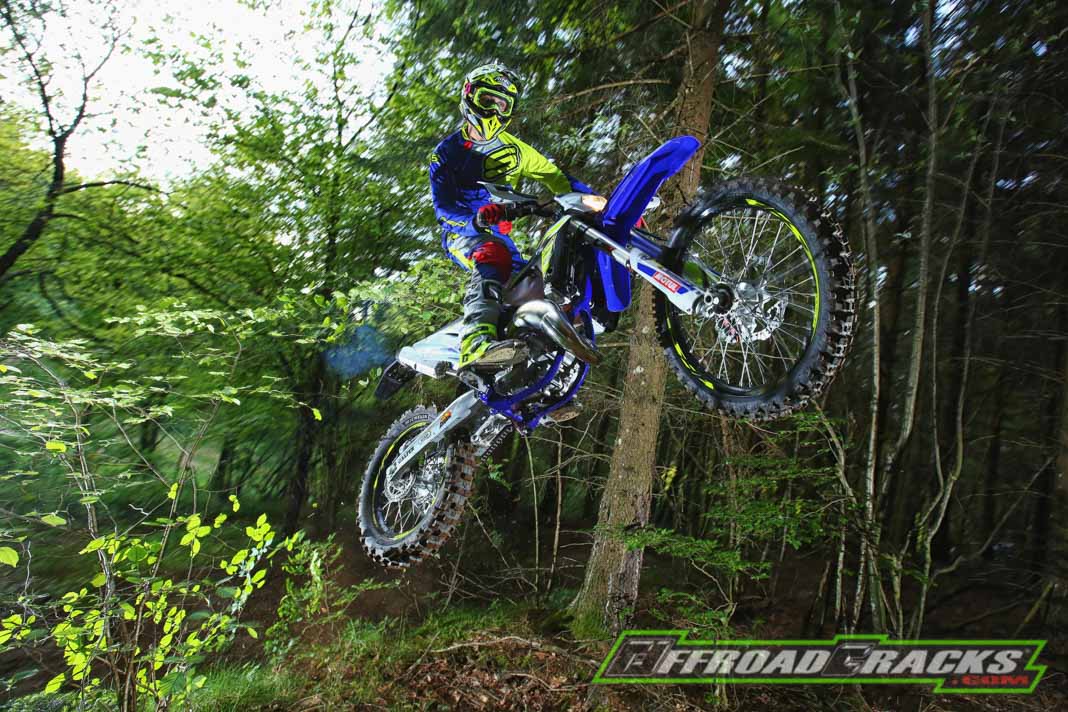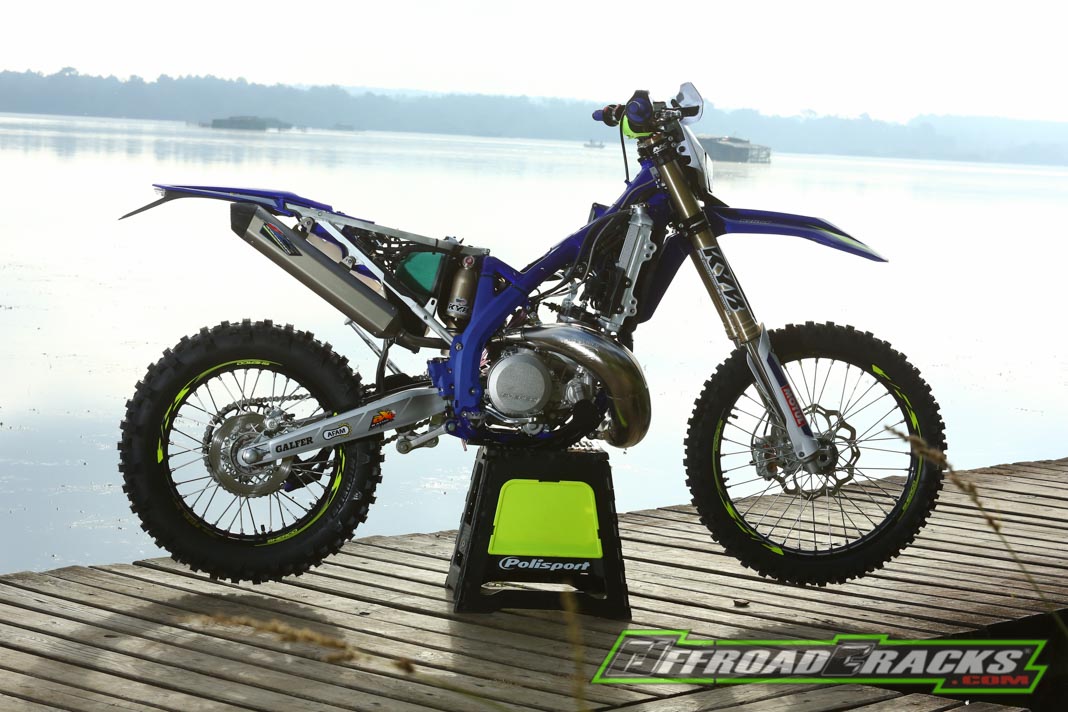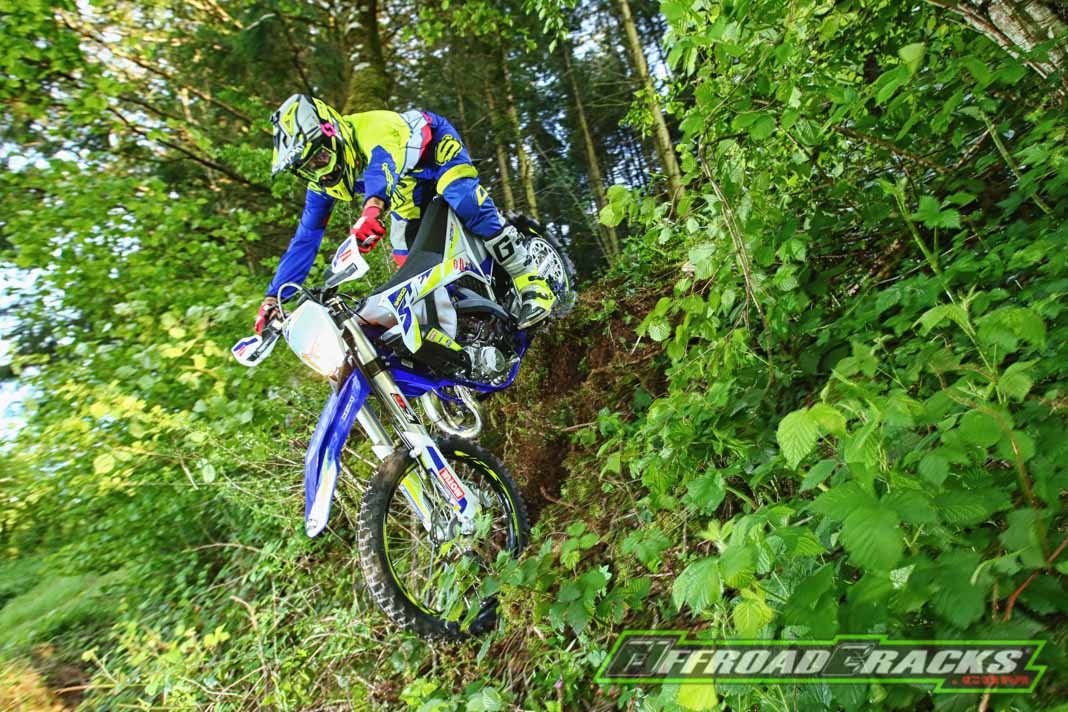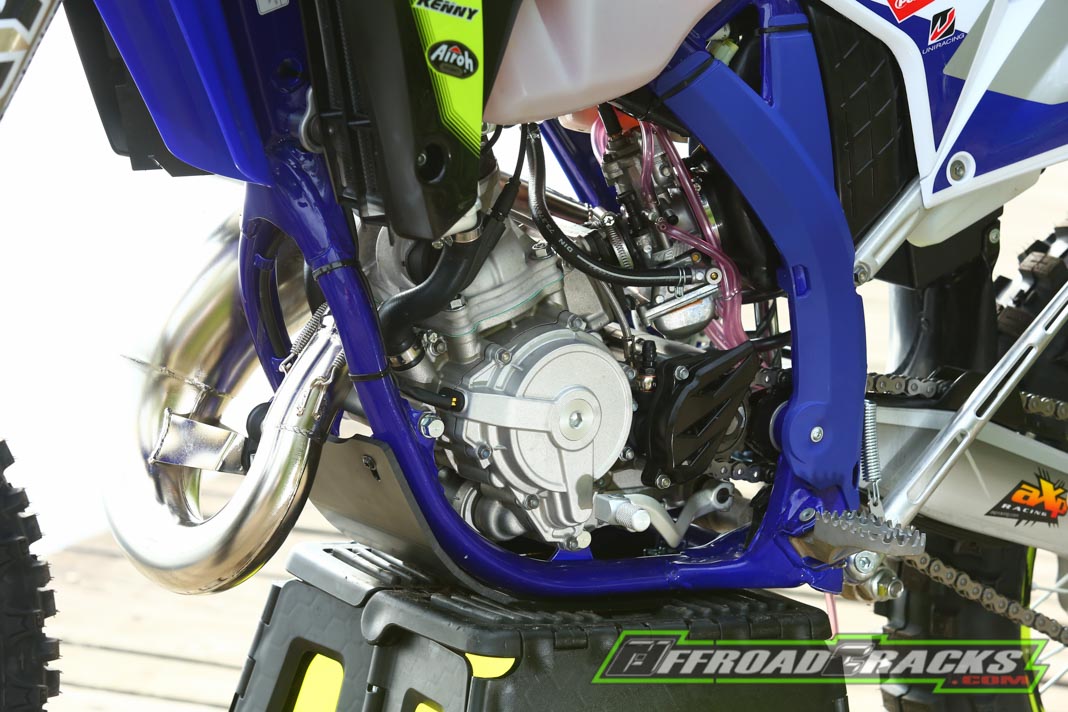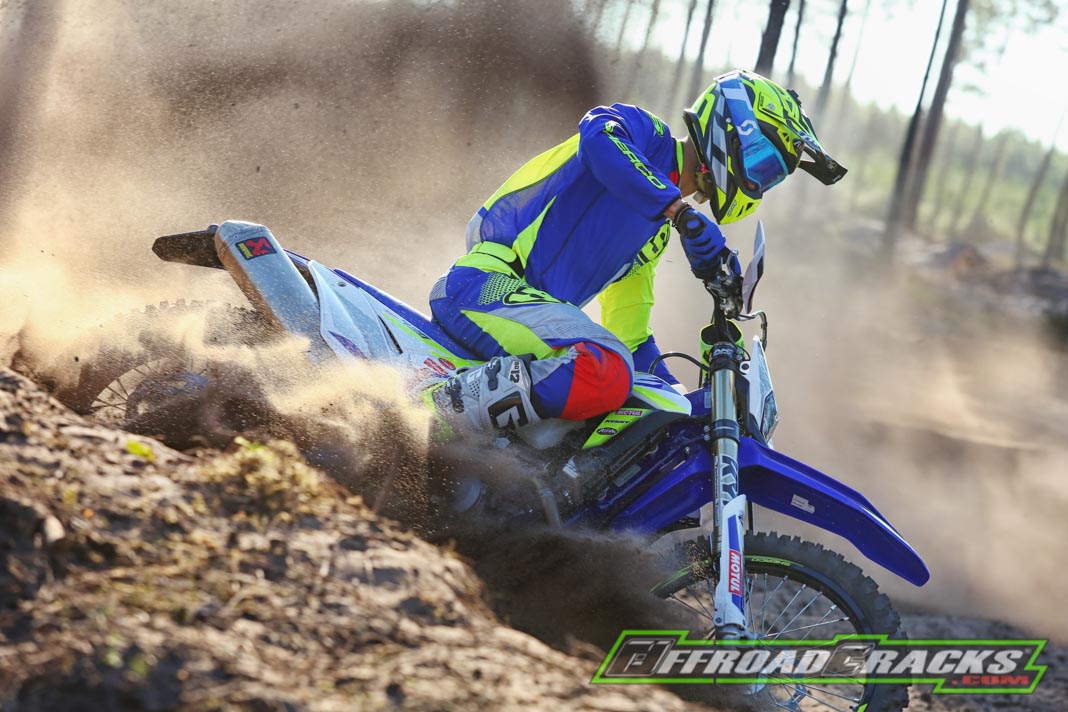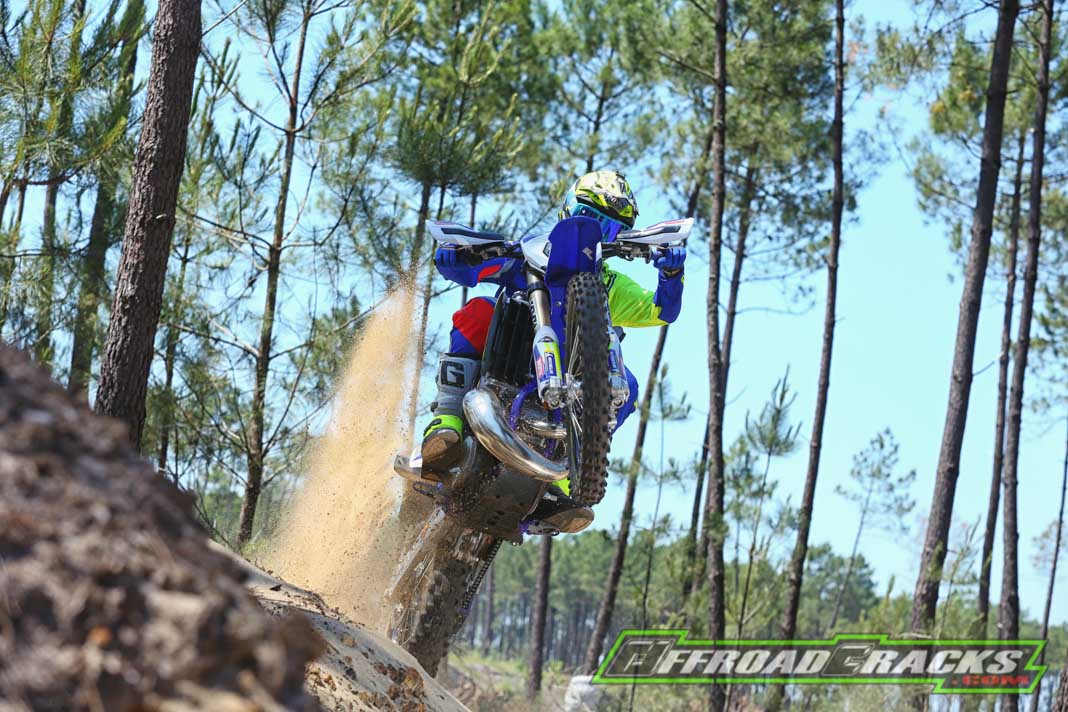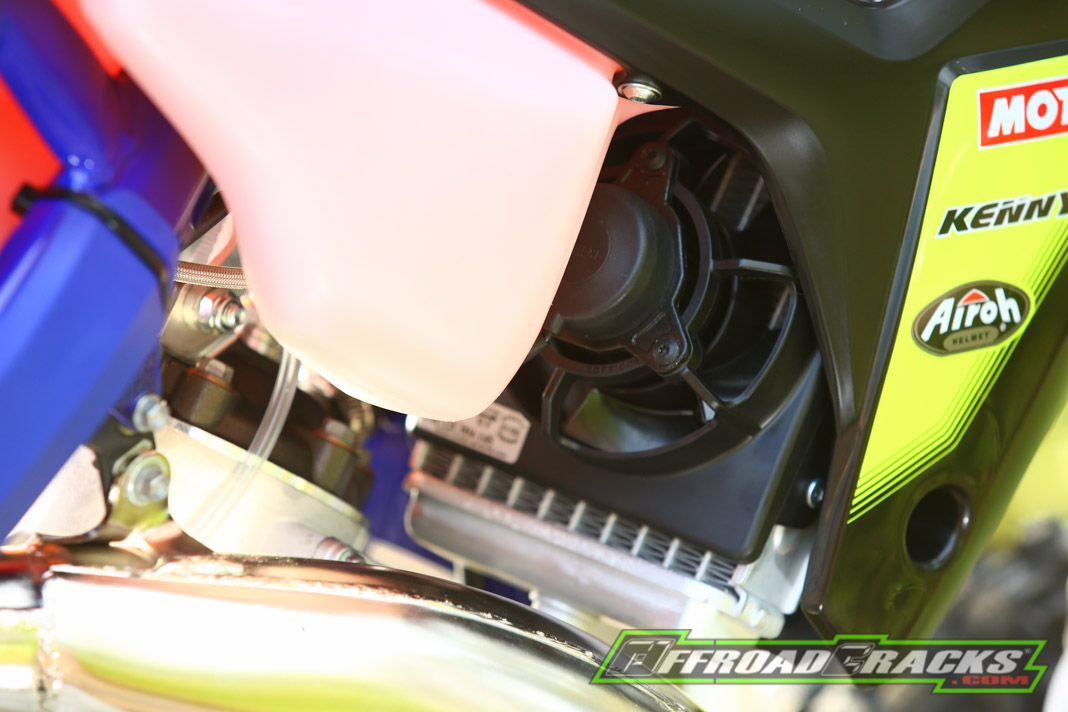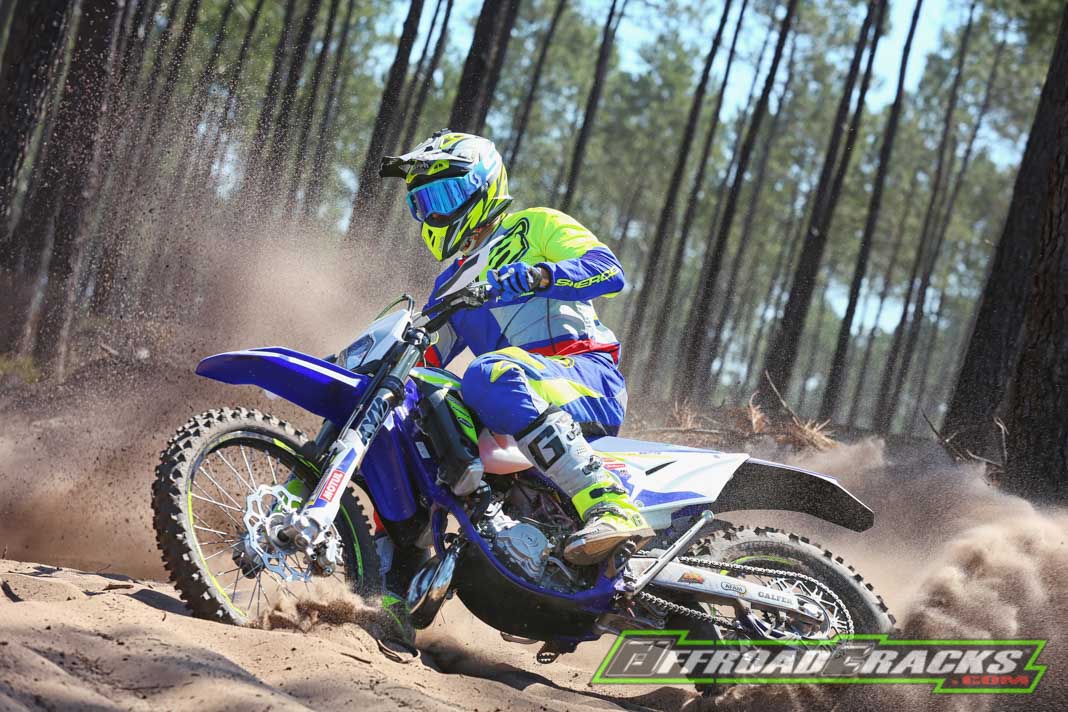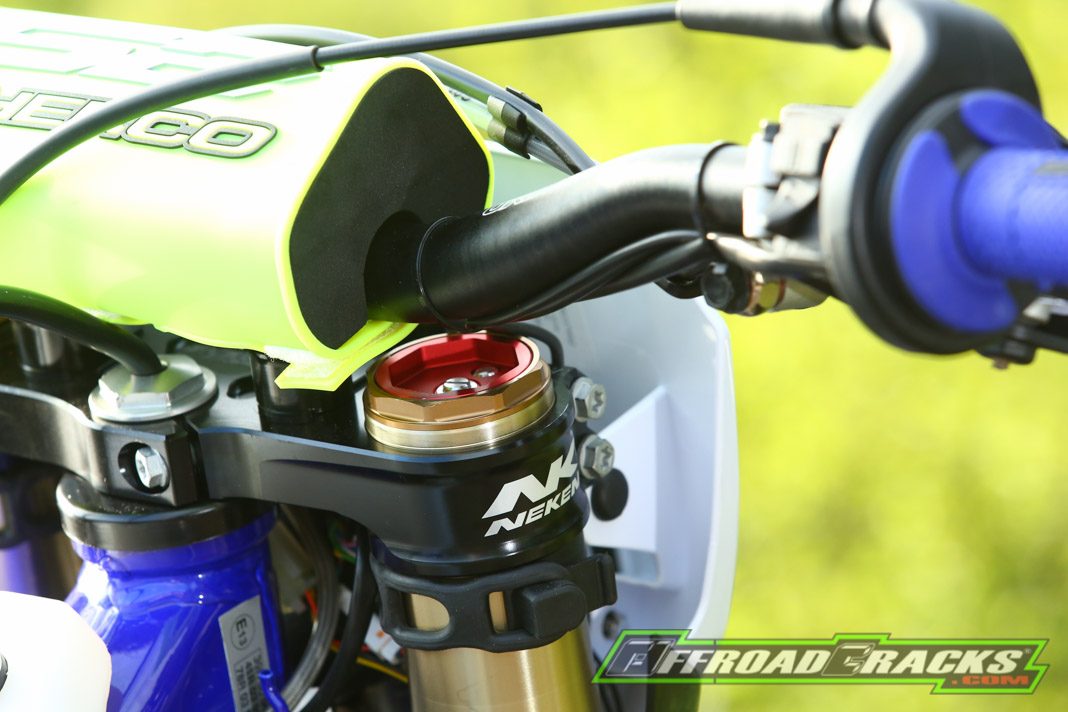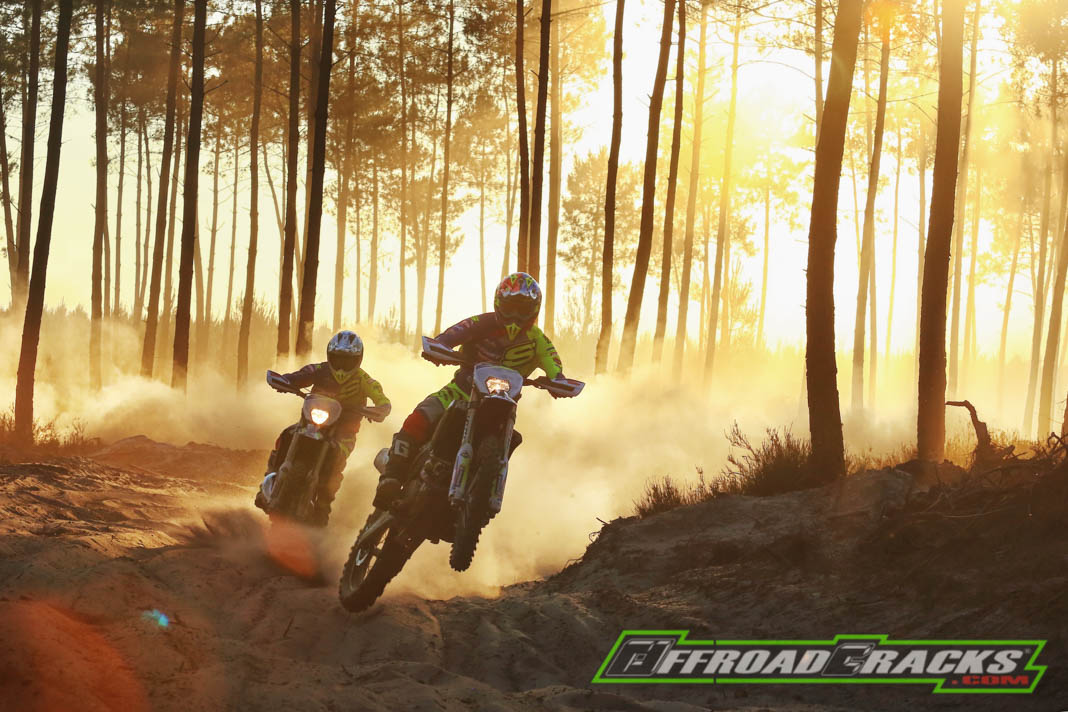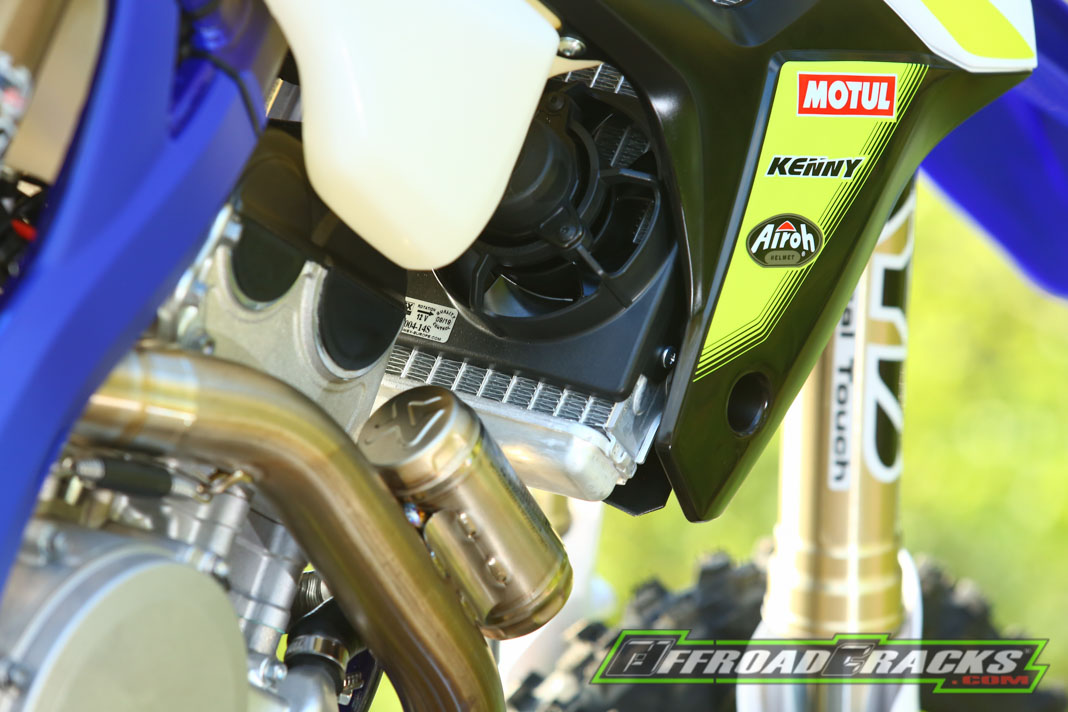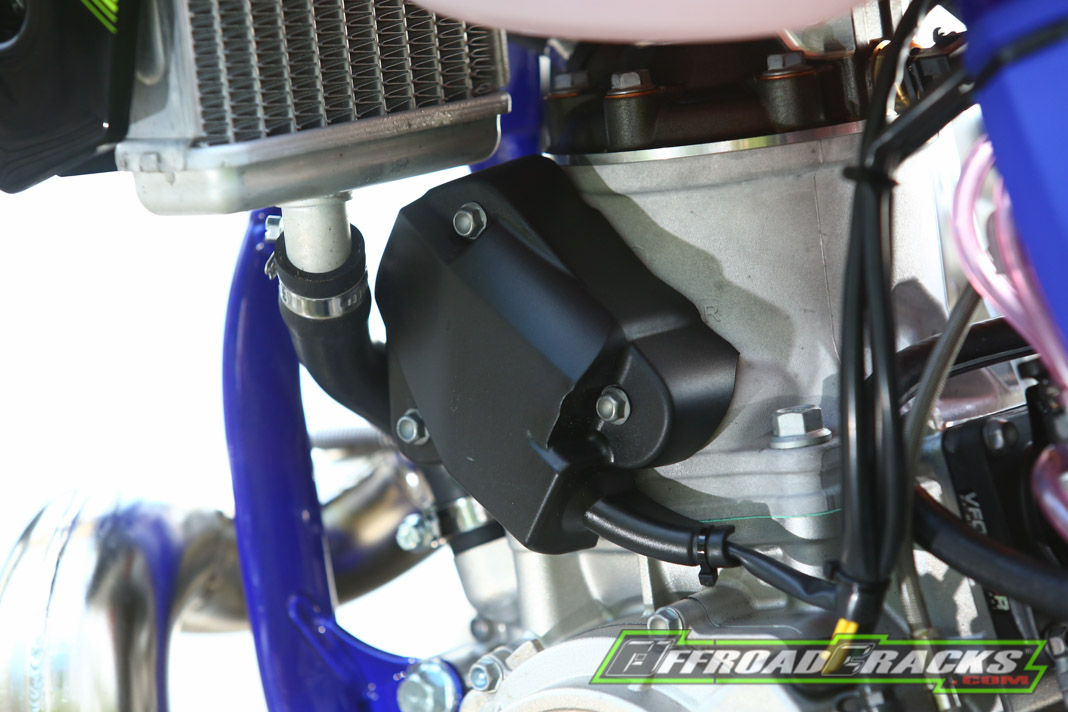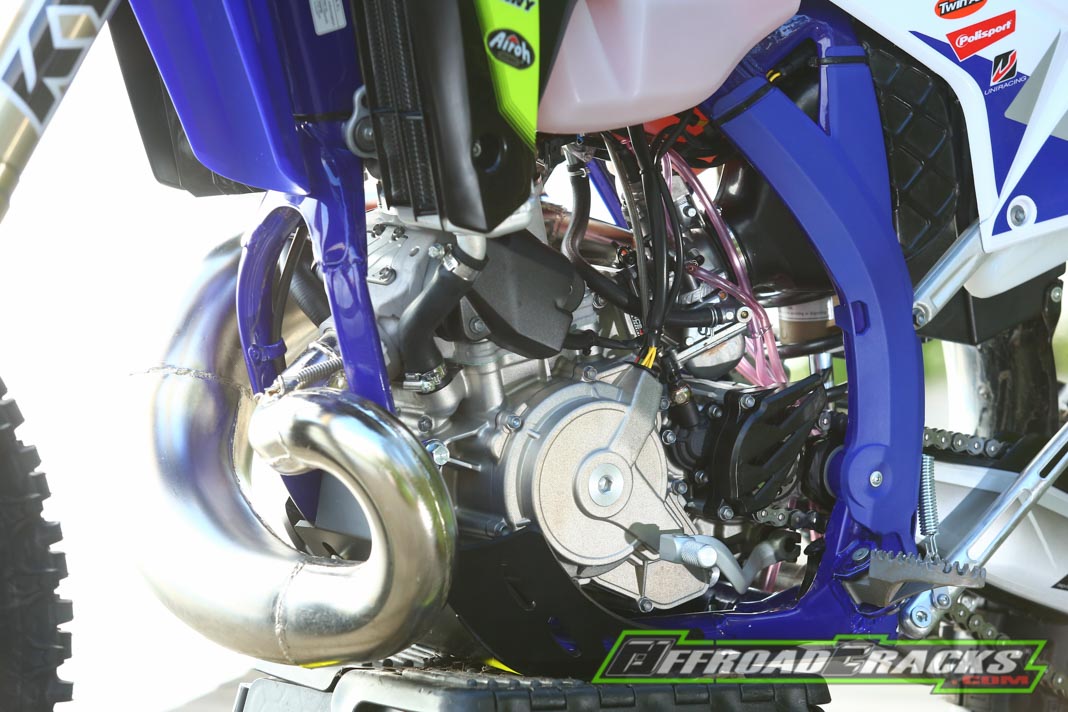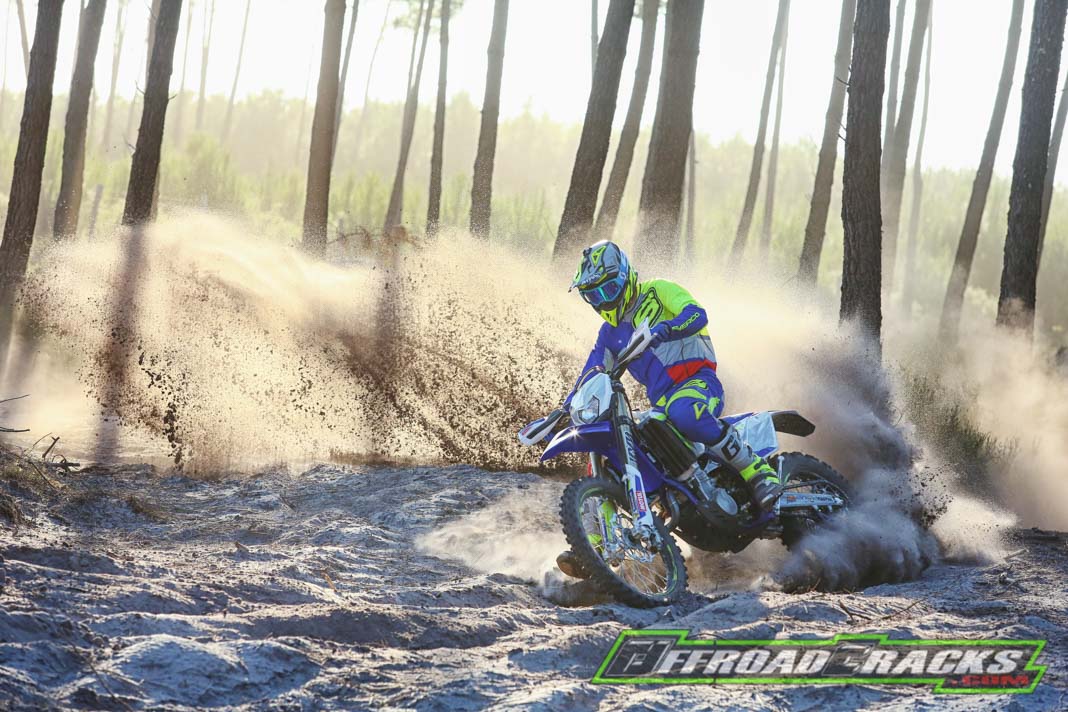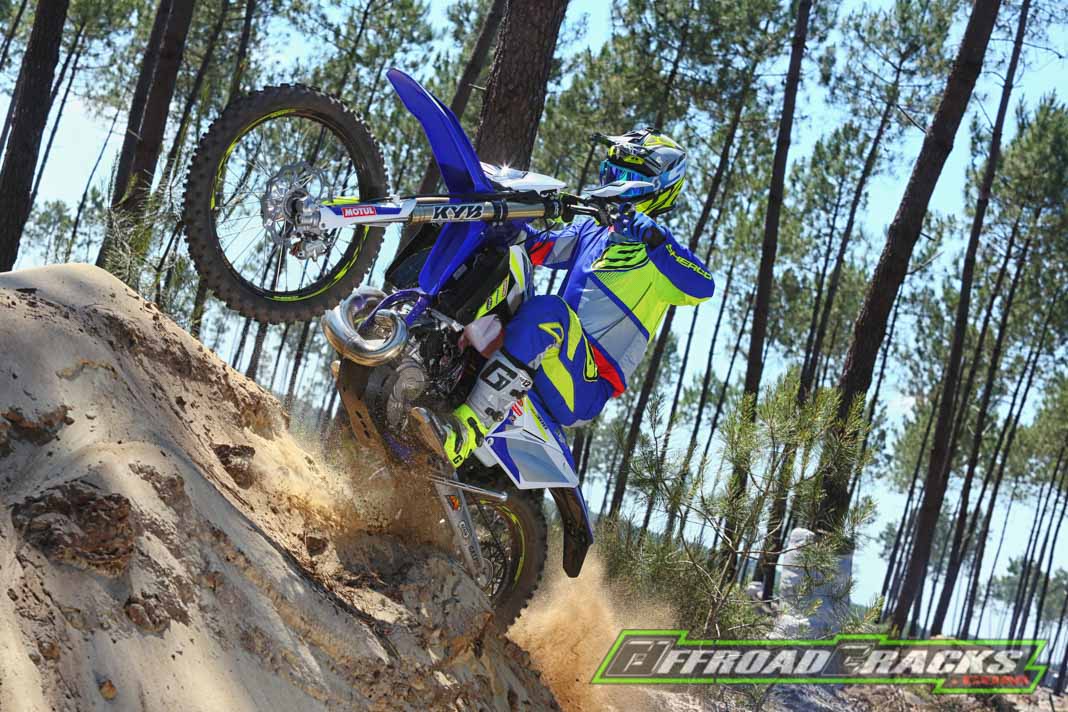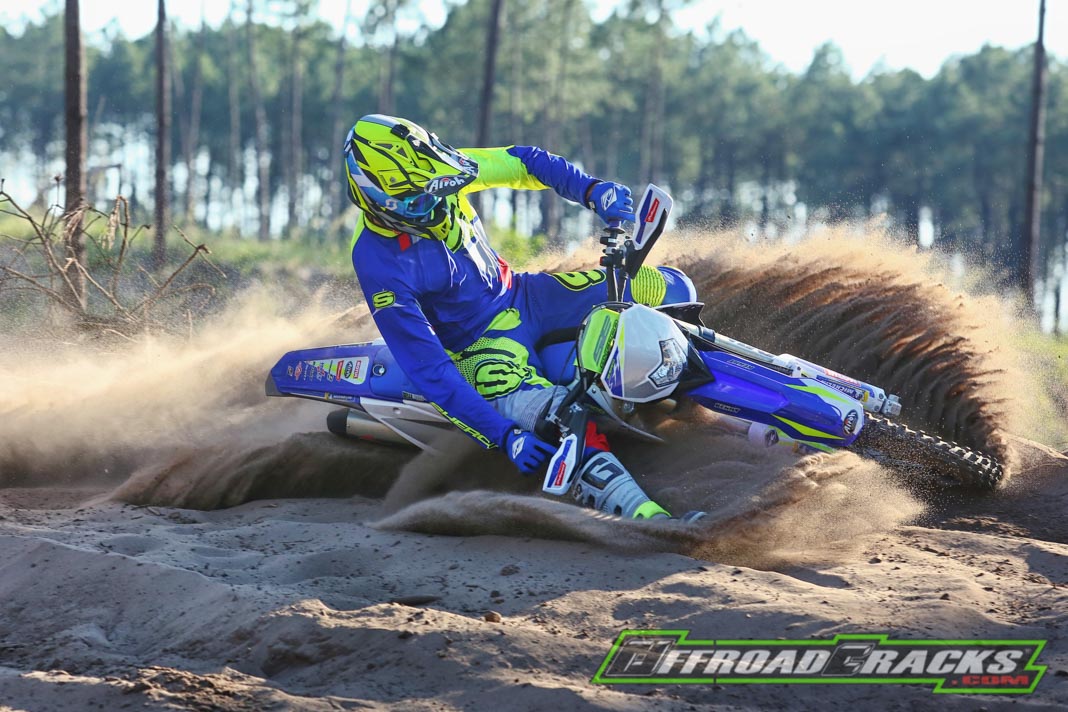 Quelle / Source: SHERCO