Der 14-jähirge Liam Everts – Sohn der MX-Legende Stefan Everts (10-facher Weltmeister) – schließt einen unglaublichen Fünf-Jahres-Vertrag mit KTM ab. Er konnte bereits den 3. Gesamtrang in der EMX85 Europa-Meisterschaft 2018 belegen.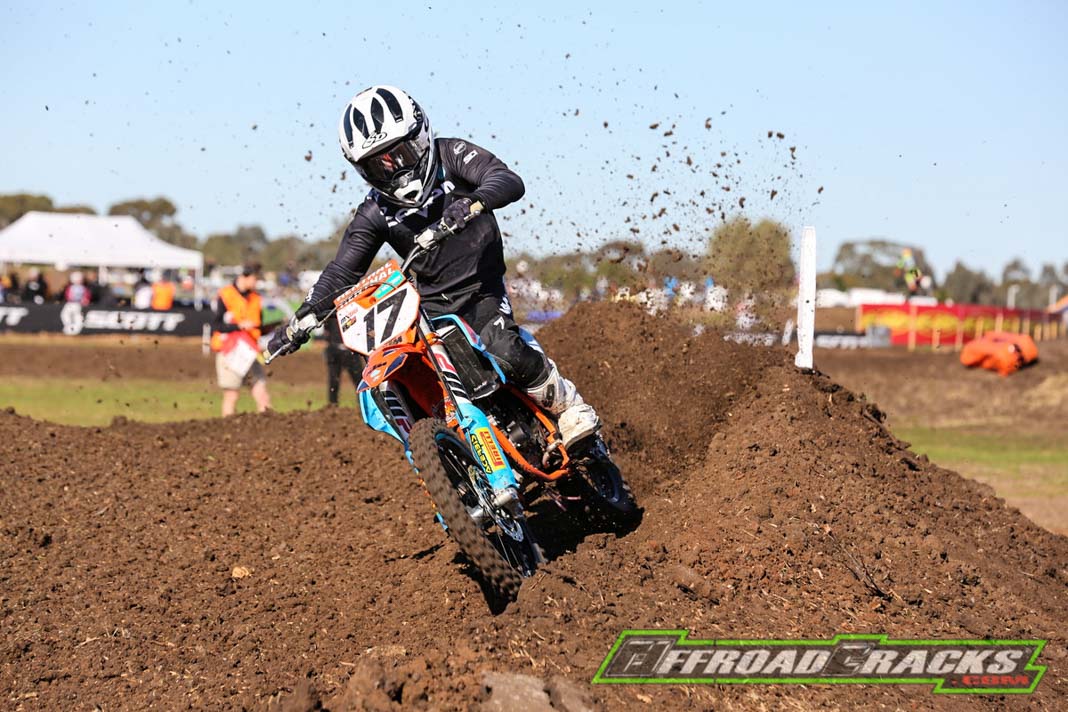 Dass Liam mit seinem kürzlich wieder genesenen Vater Stefan Everts (Vermutung Malaria mit mehrtägigem Koma) und seinem vierfachen Weltmeister und Opa Harry Everts eine der besten Lehrfiguren im Hintergrund hat dürfte er ein echter Geheimtipp sein. Natürlich muss der noch junge Liam auch mit dem immensen Erfolgsdruck und den Erwartung von außen zurechtkommen, die man Aufgrund seiner Herkunft auf seine Person projiziert.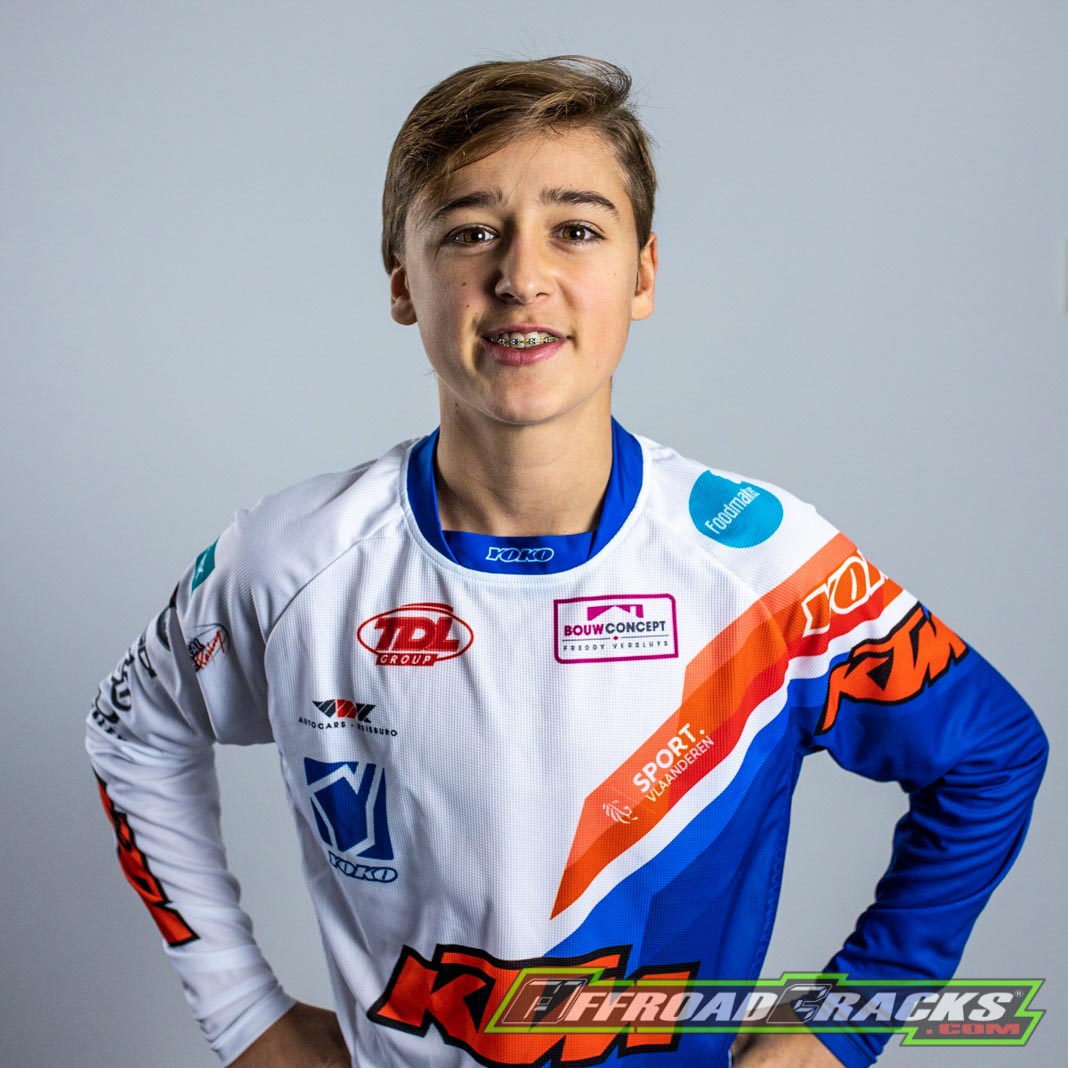 Das Everts-Team agiert jedoch aus seiner eigenen Team-Struktur heraus und in 2019 wird Liam erstmals auf einer KTM 125 SX am Start stehen. Dabei handelt es sich um das Werksbike von Rene Hofer, der damit die Führung in der EMX125 2018 übernahm.
HINWEIS: Das Video ist noch deaktiviert, damit keine unerwünschte Datenübertragung zu Youtube stattfindet. Zur Aktivierung bitte auf das Vorschaubild/Video-Link klicken. Damit werden Daten übermittelt, zu deren Art, Umfang und Verwendungszweck wir keineAuskünfte geben können. NOTE: The video is still deactivated so that no unwanted data transfer to YouTube takes place. To activate, please click on the preview image / video link. This transmits data about the type, extent and purpose of which we cannot provide any information.
---
HINWEIS: Mit Anklicken des Videos stellen sie automatisch eine Verbindung zu Youtube/Google her, was einen ungewünschten personenbezogenen Datenaustausch mit sich bringen kann. Weitere Infos unter: www.google.de/privacy
---
Liam Everts: "Für mich ist es eine Ehre für KTM anzutreten, denn sie sind derzeit die beste Mark im Motocross-Zirkus. Wir haben einen großartigen und außergewöhnlich langen Vertrag abgeschlossen. Da ich aber das Bike schon eine Weile kenne und liebe scheint es der perfekte Deal für mich zu sein. Ich freue mich riesig über diese Chance und hoffe zusammen mit KTM super Erfolge einfahren zu können."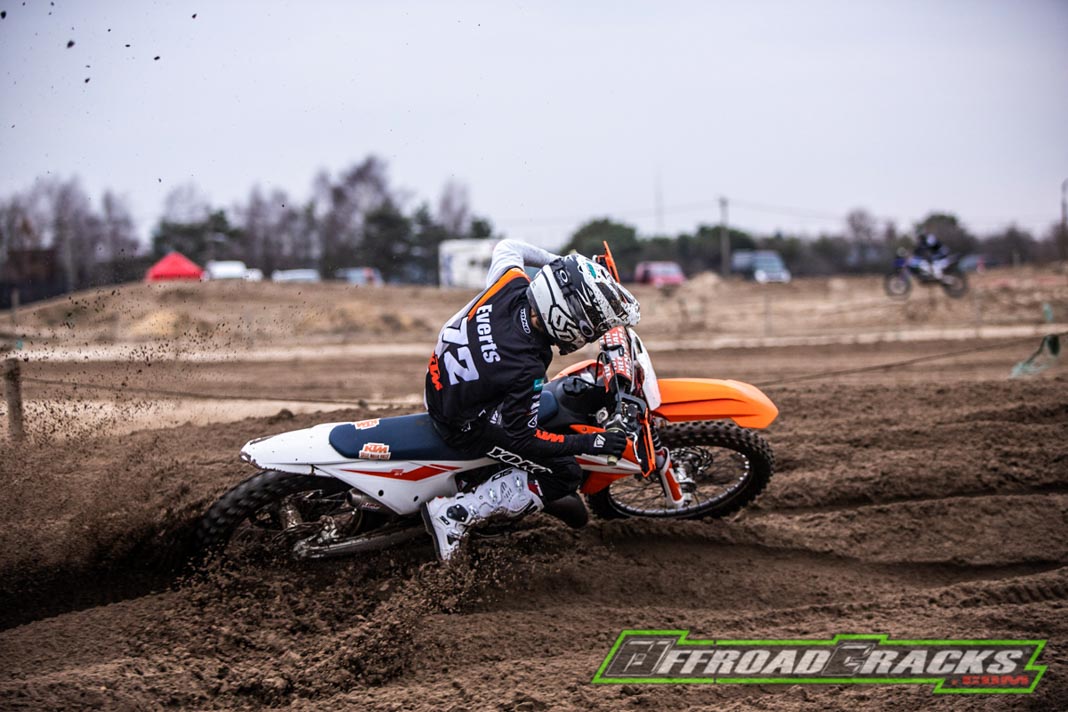 Bilder: KTM