Der amtierende Roof of Africa-Champion Wade Young (Sherco Racing) setzt alles dran, seinen Vorjahressieg zu verteidigen und ist – zumindest vorerst – auf dem besten Weg, denn er führt mit einem Gesamtvorsprung von satten 23 Minuten vor Kyle Flanagan, Scott Bouverie und Graham Jarvis. Letzterer liegt zum Führenden gut 25 Minuten zurück. Doch die Roof of Africa wäre nicht die Roof of Africa, wenn hier nicht alles passieren kann. Die heutige Etappe – also der 2. Fahrtag in den Bergen – ist mit knapp 140 km kürzer und technischer als die vom gestrigen Tag mit 180 km.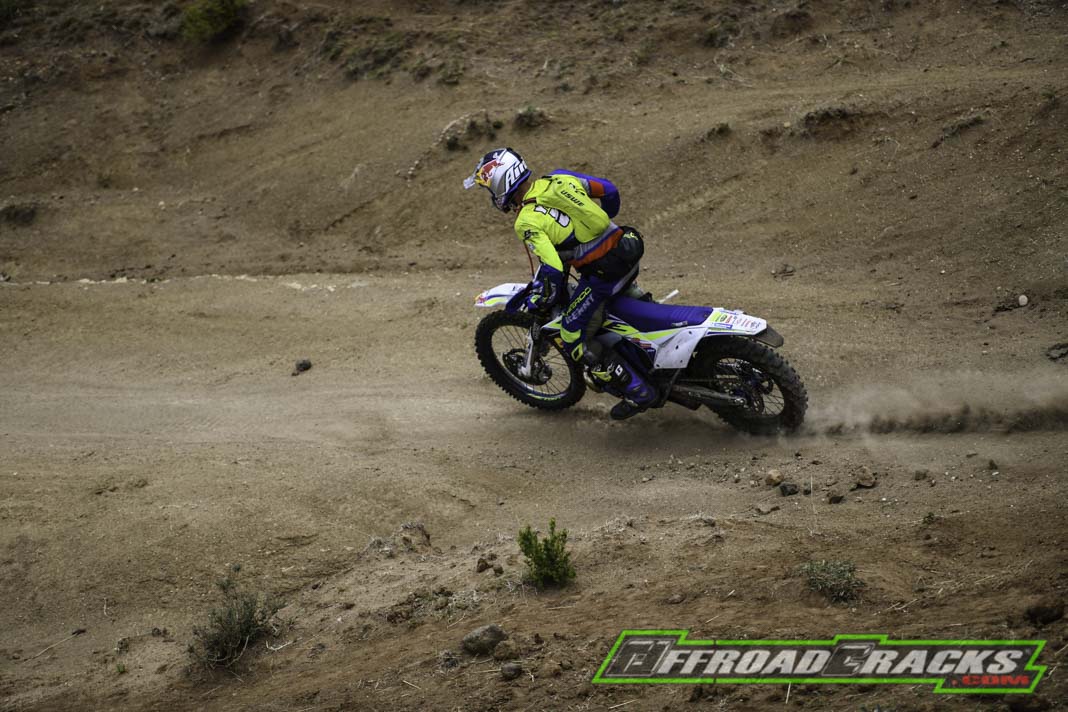 Der Streckenleiter Altus de Wet hatte vorhergesagt, dass die Fahrer einen langen, harten Tag haben würden und bezeichnete den ersten Tag der Roof als "Marathon". Nach den Kommentaren der führenden Fahrer zu urteilen, war es tatsächlich eine Marathon der von allen mit Begeisterung absolviert worden war.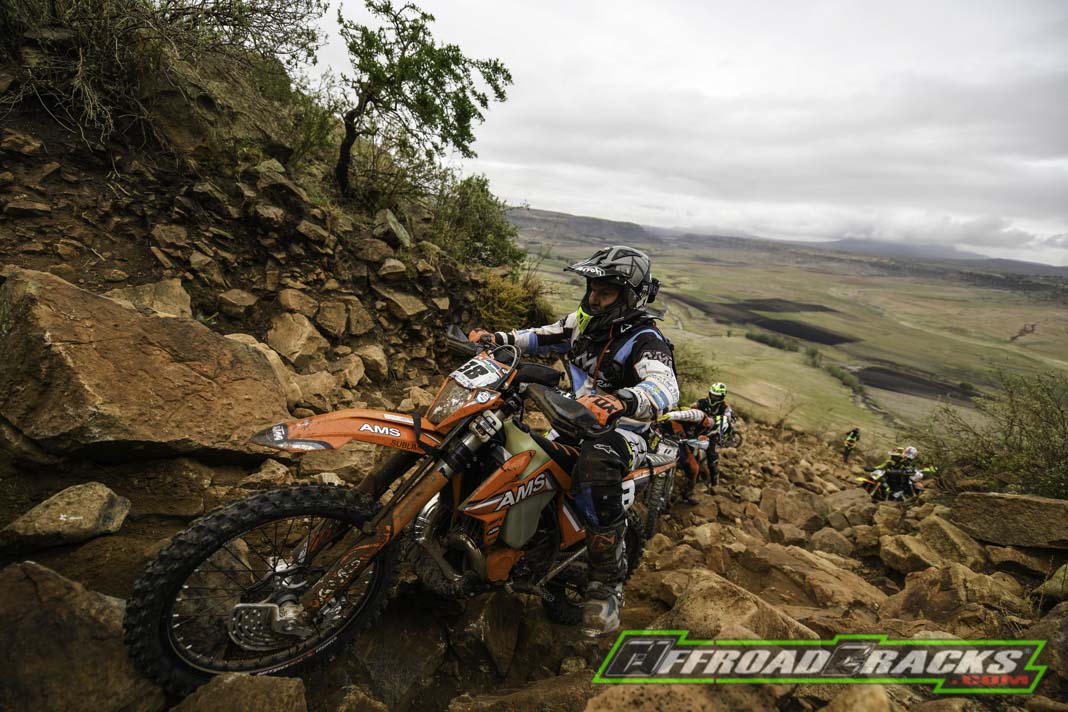 "Es war ein langer Tag für die Fahrer", kommentierte Charan Moore von Live Lesotho. "Die Fans konnten sich über jede Menge Action freuen, und ihre Unterstützung machte es für alle Teilnehmer zu einem unvergesslichen Tag", fügte er hinzu.
Als Young an der Ziellinie von Thaba Bosiu vom Bike stieg, erklärte er: "Es war ein großartiger Tag in den Bergen für mich, ich bin sehr zufrieden mit meinem Tempo. Die Strecke war in den ersten zwei Stunden ziemlich schnell und dann wurde es ungefähr vier Stunden lang sehr hart und zäh. Ich kann sagen, dass in die Strecke eine Menge Arbeit gesteckt wurde – das Strecken-Team hat eine großartige Job gemacht."
Tag 1 der diesjährigen Roof bot jedes erdenkliche Terrain für das die Maluti-Berge und ihre Umgebung ja bestens bekannt sind. Das erste Drittel des Kurses war das klassische Lesotho-Tieflandreiten: Schnell und flüssig. Als Young kurz vor 8 Uhr morgens bei der DSP eintraf, hatte er bereits einen Vorsprung von 5 Minuten gegenüber den Verfolgern Kyle Flanagan, Scott Bouverie und Graham Jarvis. Jarvis hatte kaum eine andere Wahl, als den größten Teil des Tages in der Gruppe zu bleiben, da sein GPS Probleme machte und deshalb ein Alleingang unmöglich war.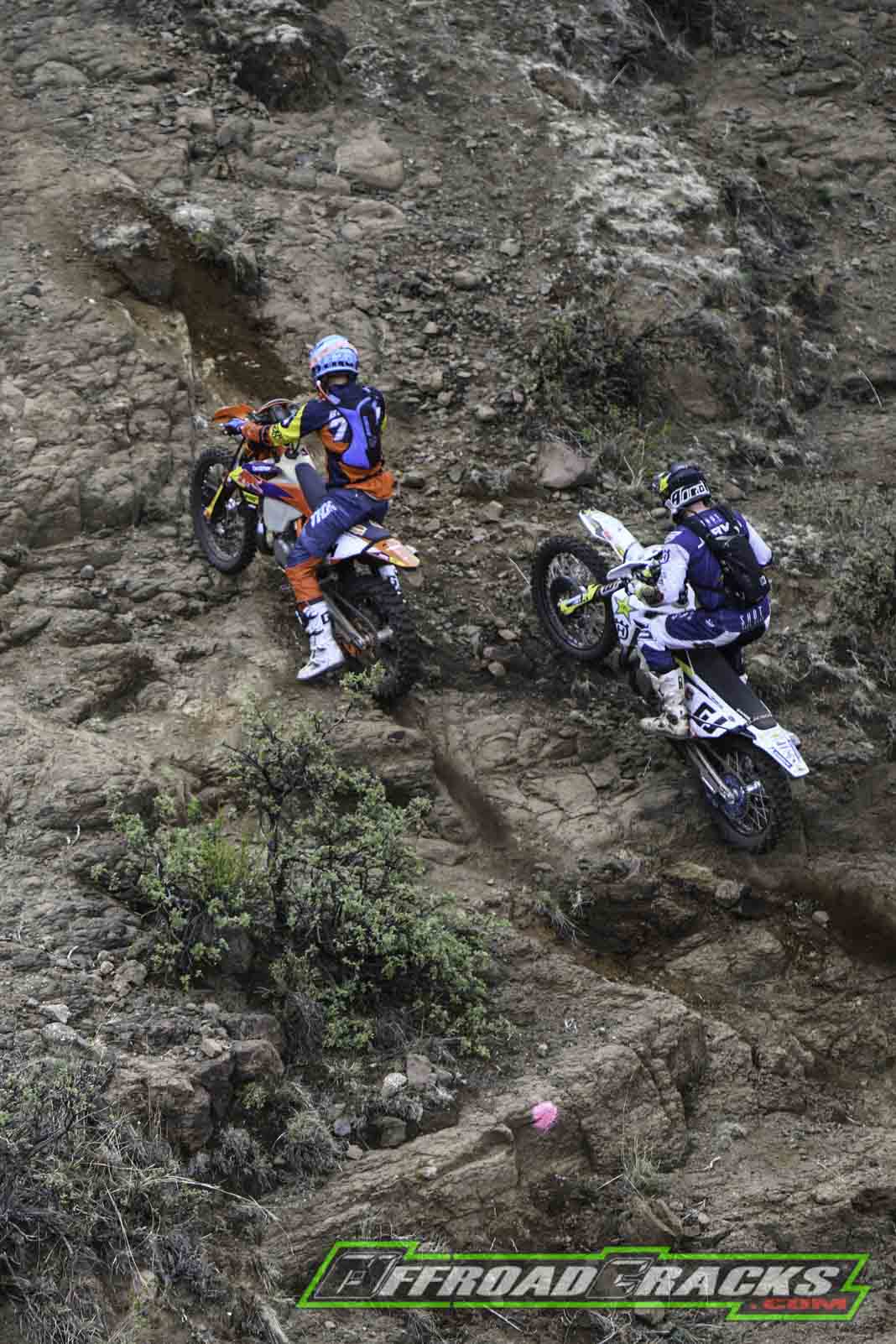 Mit sechs fast senkrechten Anstiegen von jeweils knapp 1000 Metern Höhe ging es gleich ordentlich zur Sache. Für die 50 km lange Strecke benötigte man im Schnitt über vier Stunden, wobei einige Fahrer um die Position hinter Young hart kämpfen mussten.
Die letzten 40 km schienen Young besonders gut zu gefallen – sein durchschnittliches Renntempo lag bei etwas mehr als 22 km / h für eine Zielzeit von 7:18:23 Stunden.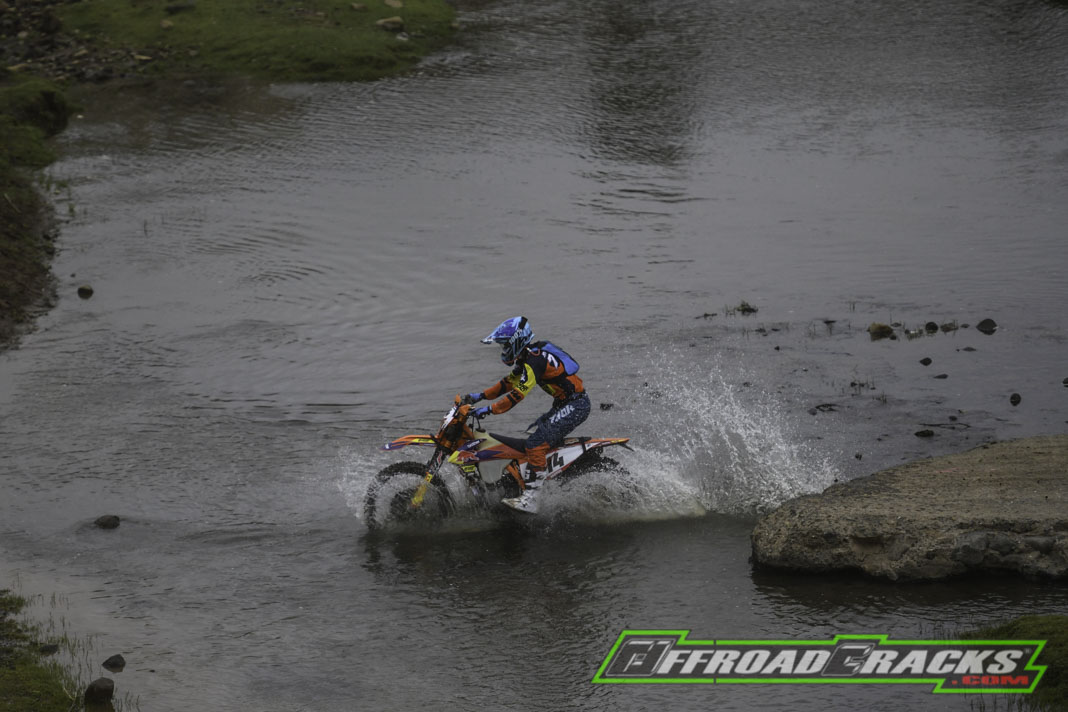 Kyle Flanagan wurde Zweiter. "Es war heute ein sehr harter und langer Tag, aber ich bin zufrieden mit dem Ergebnis. Scott, ich und Graham haben uns den größten Teil des Tages gegenseitig gejagt und ich bin froh, dass ich für den Start von morgen auf Platz zwei bin", erklärte er.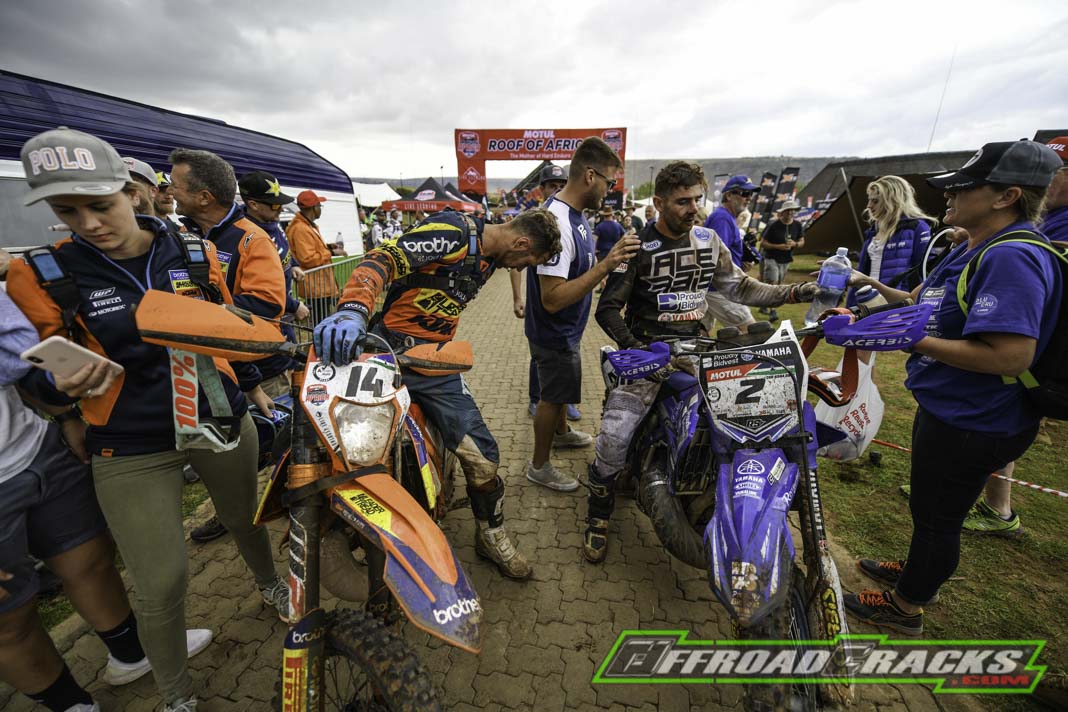 Scott Bouverie war nur 14 Sekunden hinter: "Die Strecke war unerbittlich, aber ich habe dafür gesorgt, dass ich im Rennen blieb. Ich bin froh, dass ich heute gleich hinter Kyle als Dritter starten werde."
Während Wade Young einen guten Vorsprung in der Gold-Kategorie herausfahren konnte, erwies sich die Silber-Kategorie als eine viel engere Angelegenheit. Ihre 150 km lange Strecke bestand aus herausfordernden Anstiegen und vielen kniffligen und buschigen Terrain. Nach der Hälfte der Strecke erreichten die Fahrer den höchsten Punkt mit 2.800 Metern über Meereshöhe.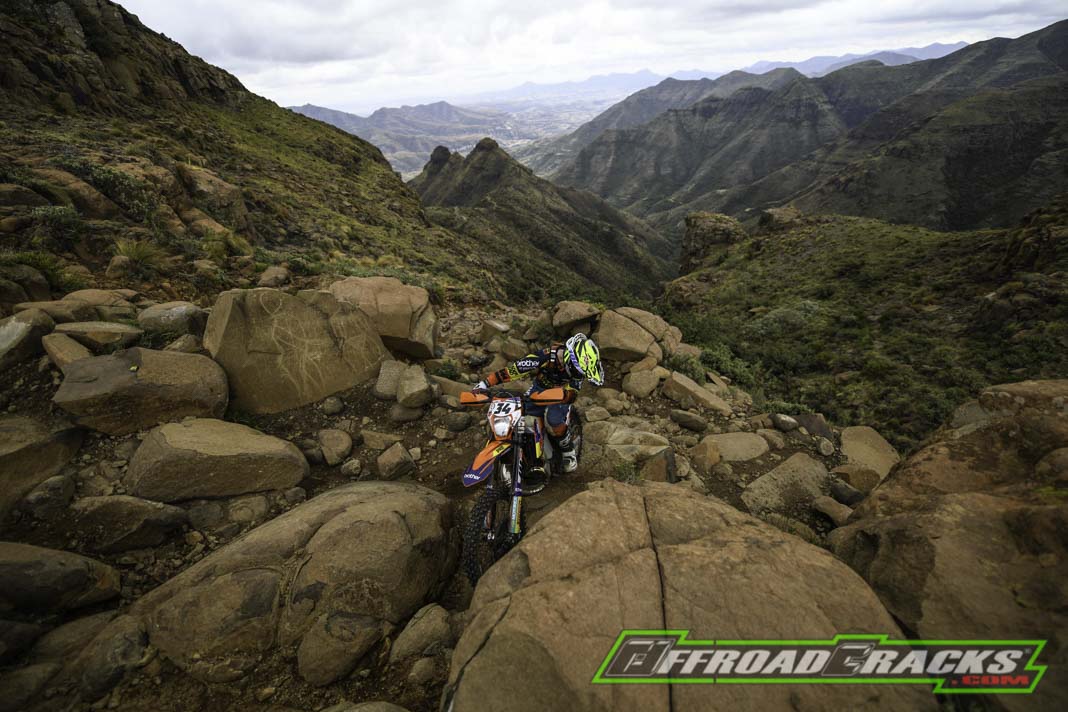 Obwohl Ryan Pelser auf dem siebten Platz startete hatte er genügend Zeit, um Dwain Barnard zu überholen. Die beiden Fahrer haben den ganzen Tag gegeneinander gekämpft, doch niemand konnte sich vom anderen wirklich absetzen. Am Ende des Tages trennte sie nur eine Sekunde während Bruce May Dritter wurde.
Der Gewinner des gestrigen Bronze-Zeitfahrers ist der relativ unbekannte Austin Stuart. Heute hat sich der Teenager aus Bloemfontein, der seine erste Roof bestreite, einen Namen durch sein hohes fahrerisches Tempo gemacht. Er beendete den Tag mit einem Vorsprung von mehr als 20 Minuten auf den zweitplatzierten Steven Carr. Carr fuhr einen Großteil des Tages mit dem Veteranen Richard Moore bevor ein schwerer Sturz Moore etwa zehn Minuten kostete.
Chris Birch wird aktuell auf Platz 12 geführt. Für den heutigen extremeren Tag werden jedoch alle Augen auf Graham Jarvis gerichtet sein, der mit einem hoffentlich funktionierenden GPS endlich zeigen darf, was in ihm steckt.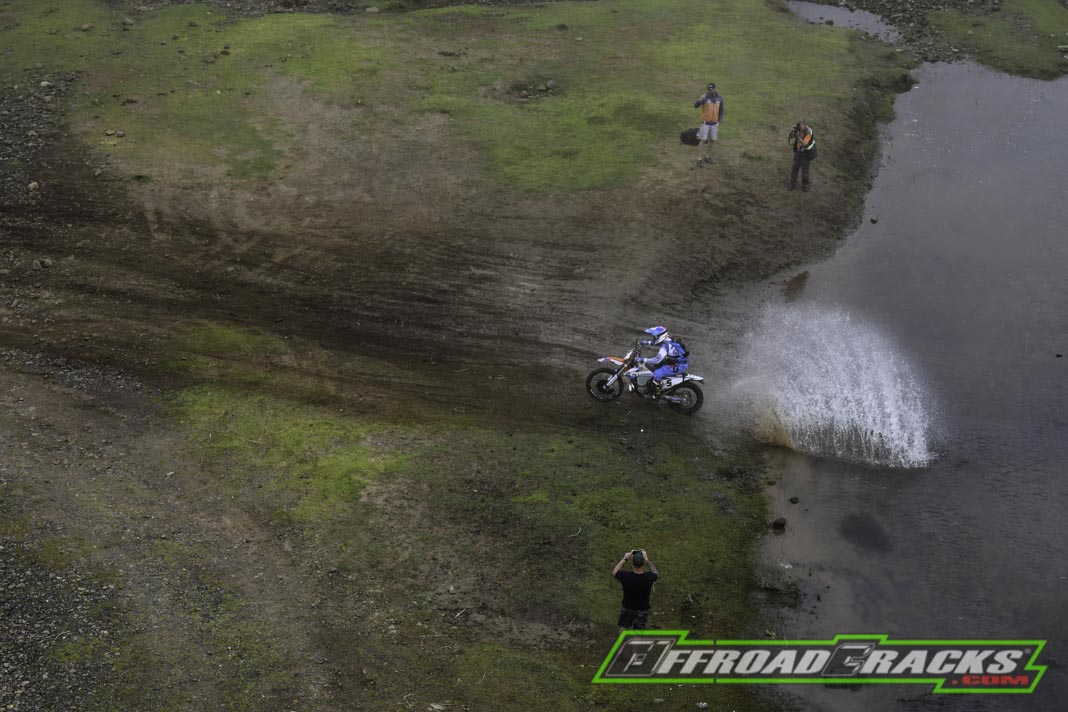 Ergebnisse / Results – Day 1 – Gold Class
Gold-Day1

Ergebnisse / Results – Day 1 – Gold Class OVERALL
Gold-Overal-Day1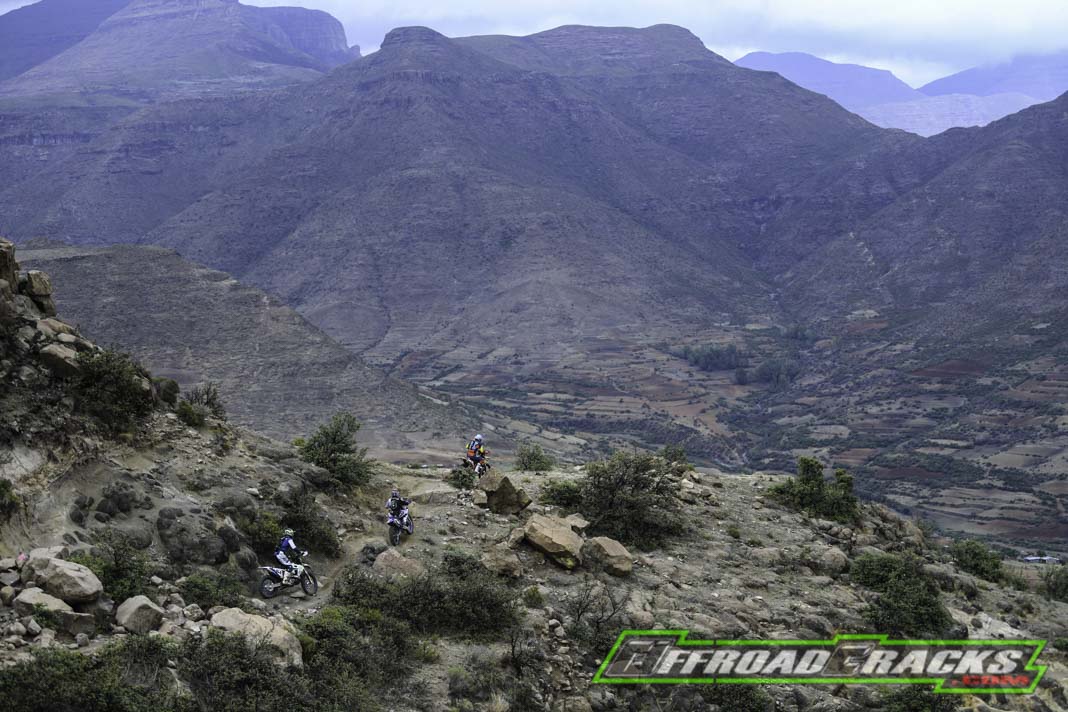 Ergebnisse / Results – Day 1 – Silver Class
Silver-Day1

Ergebnisse / Results – Day 1 – Silver Class OVERALL
Silver-Overall-Day-1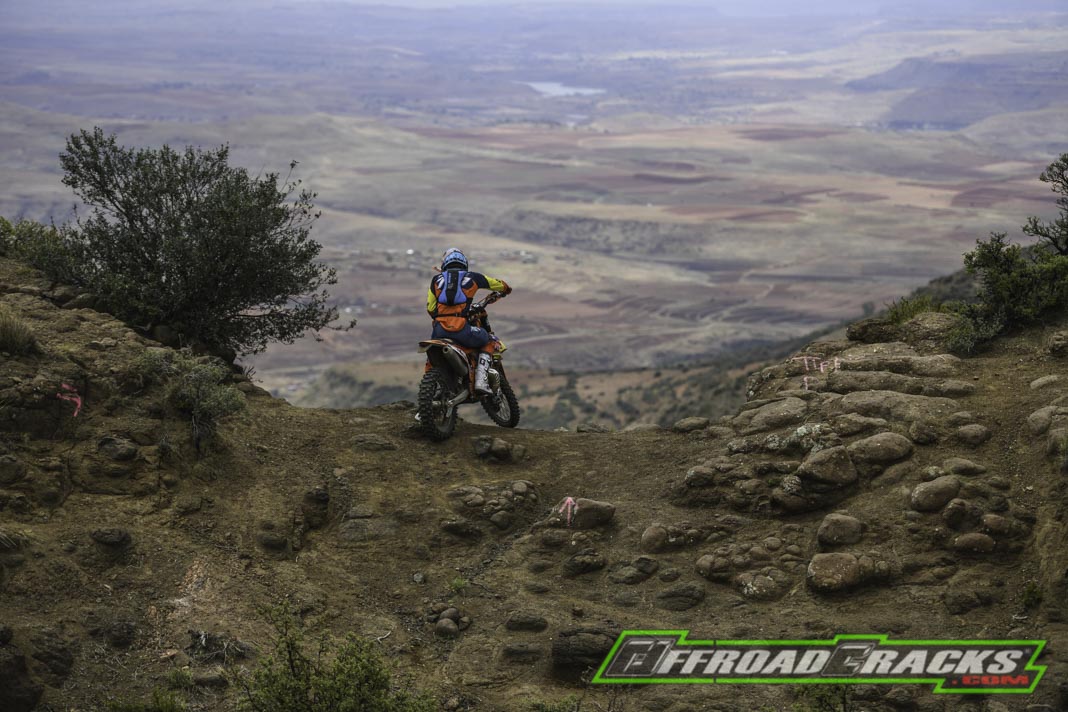 Ergebnisse / Results – Day 1 – Bronze Class
Bronze-Day1

Ergebnisse / Results – Day 1 – Bronze Class OVERALL
Bronze-Overall-Day1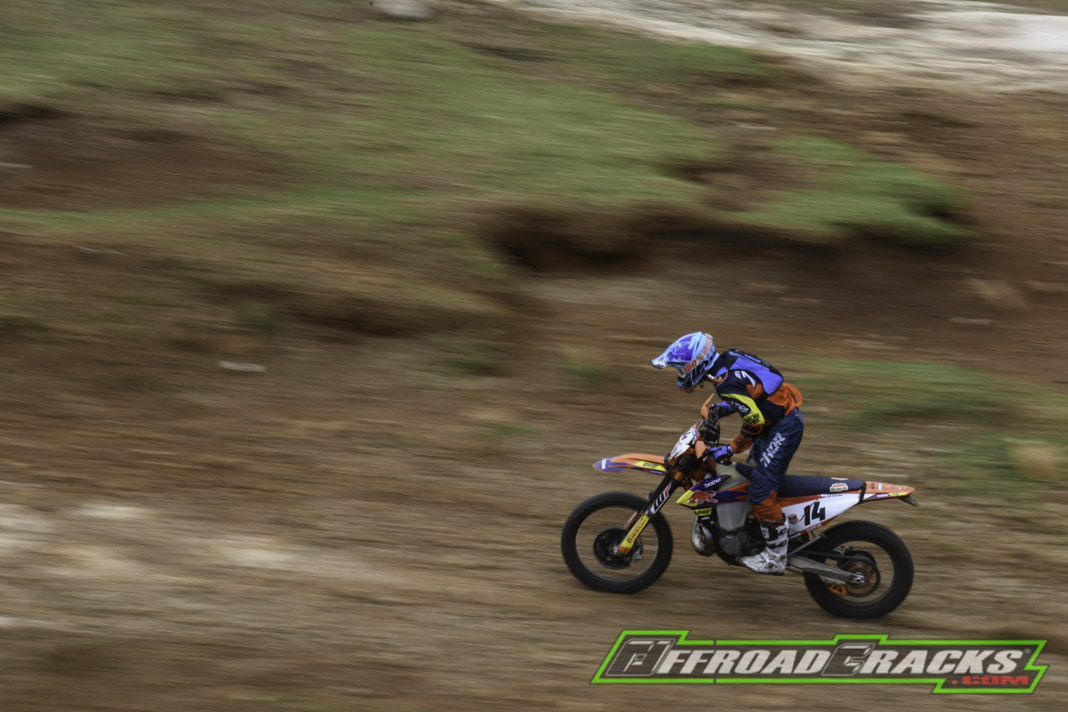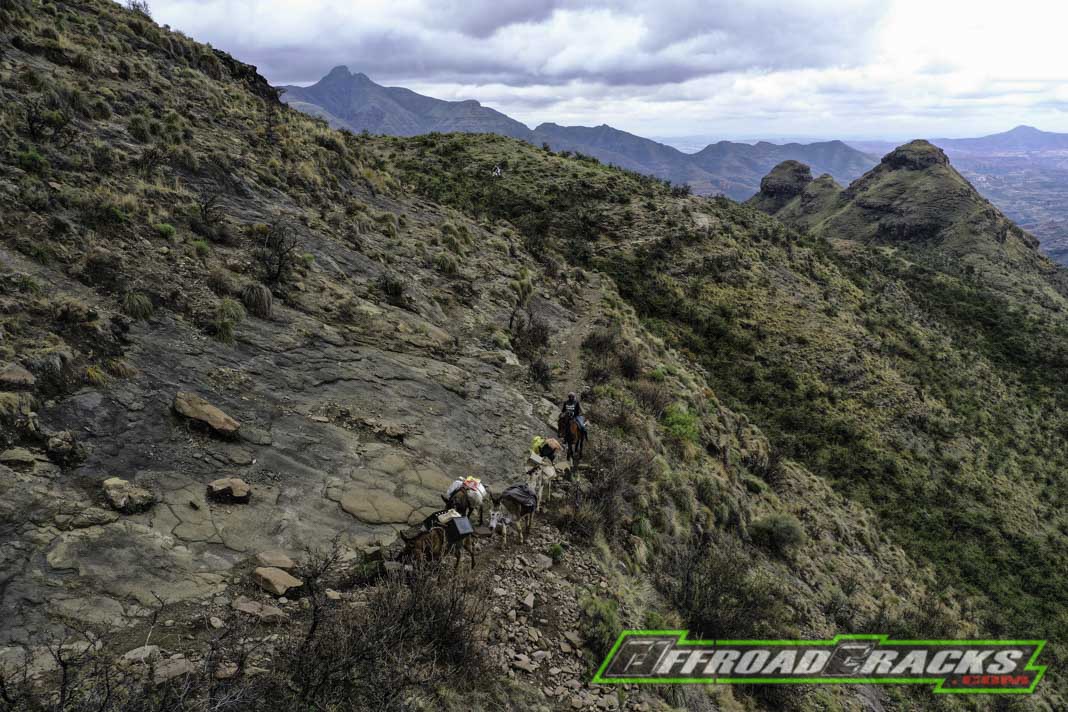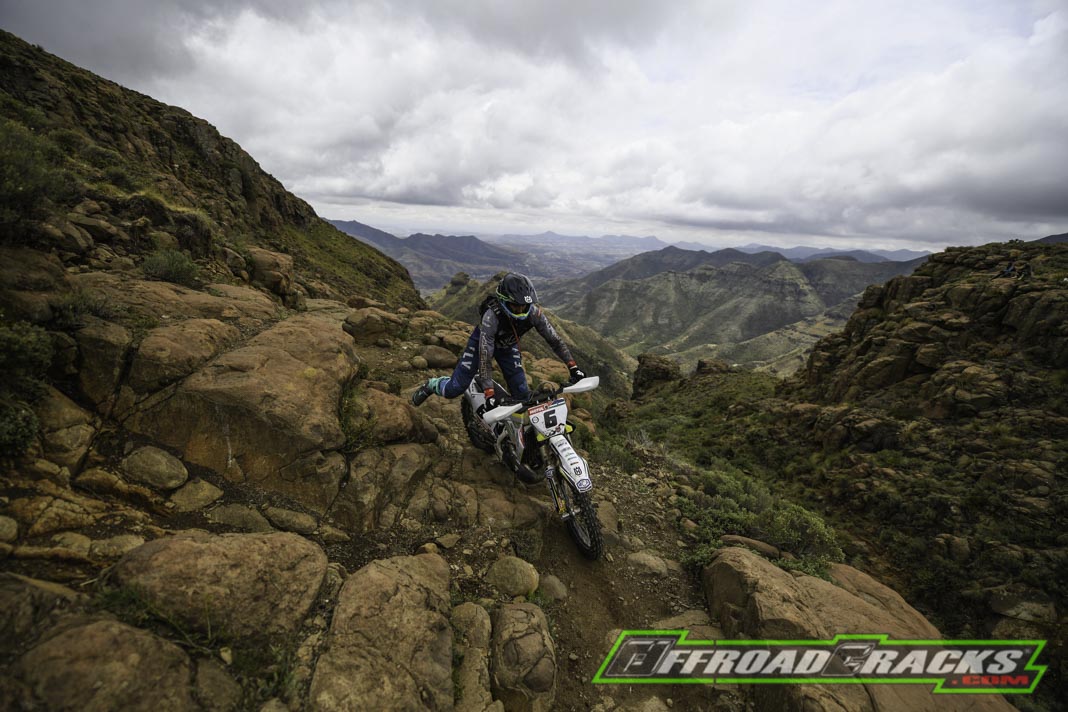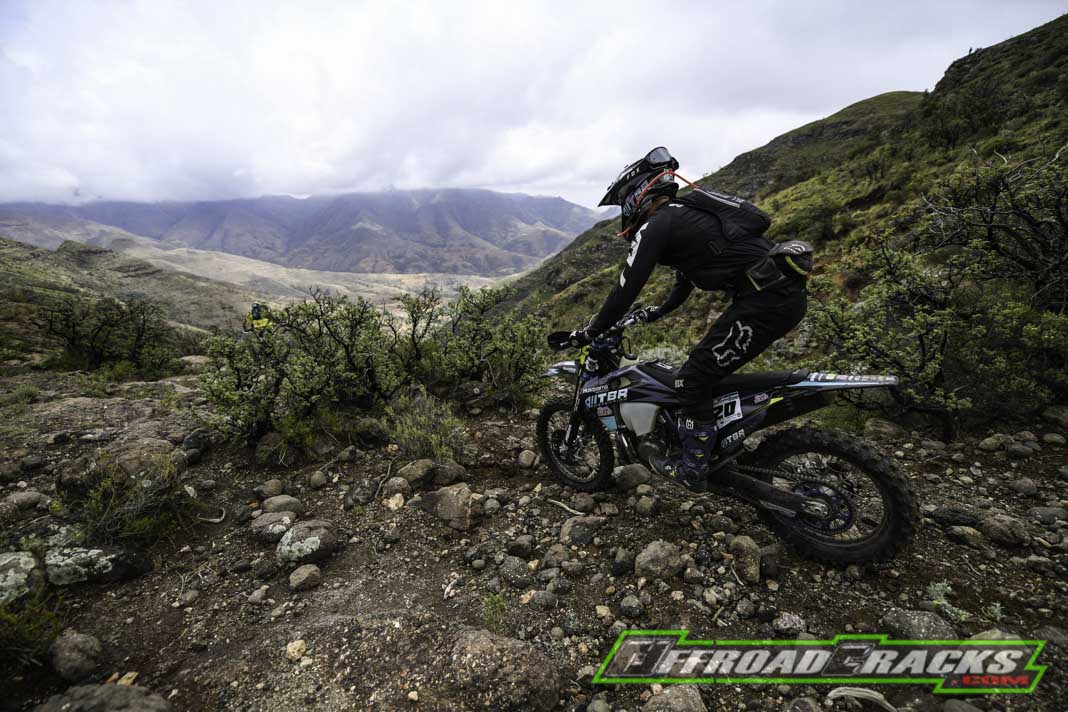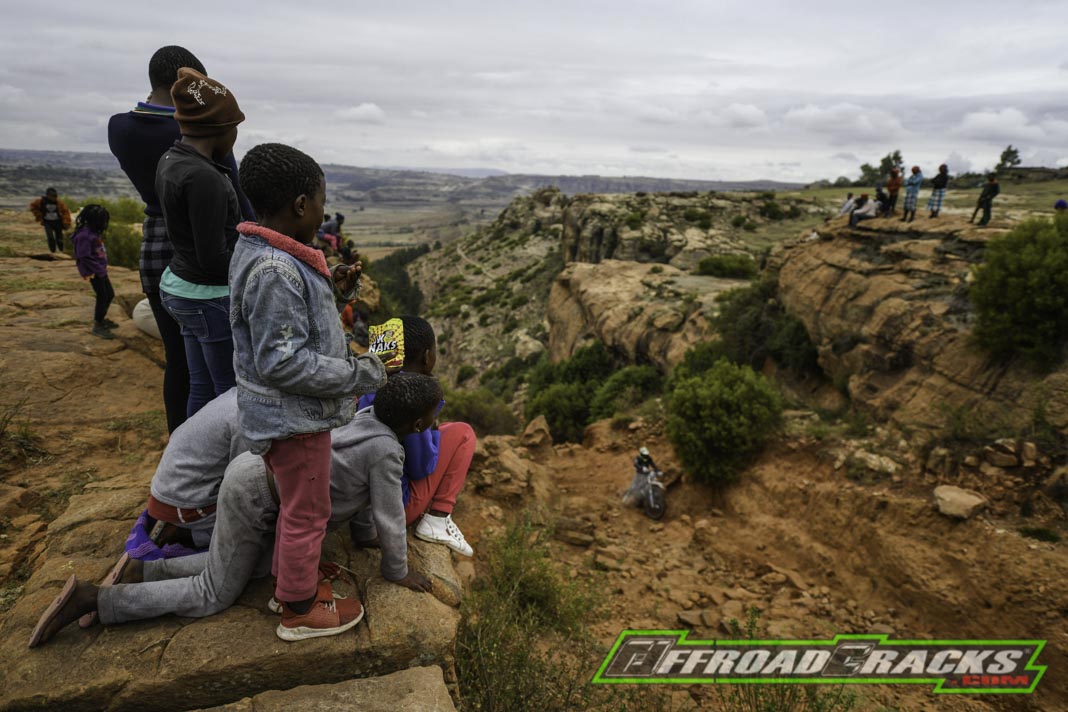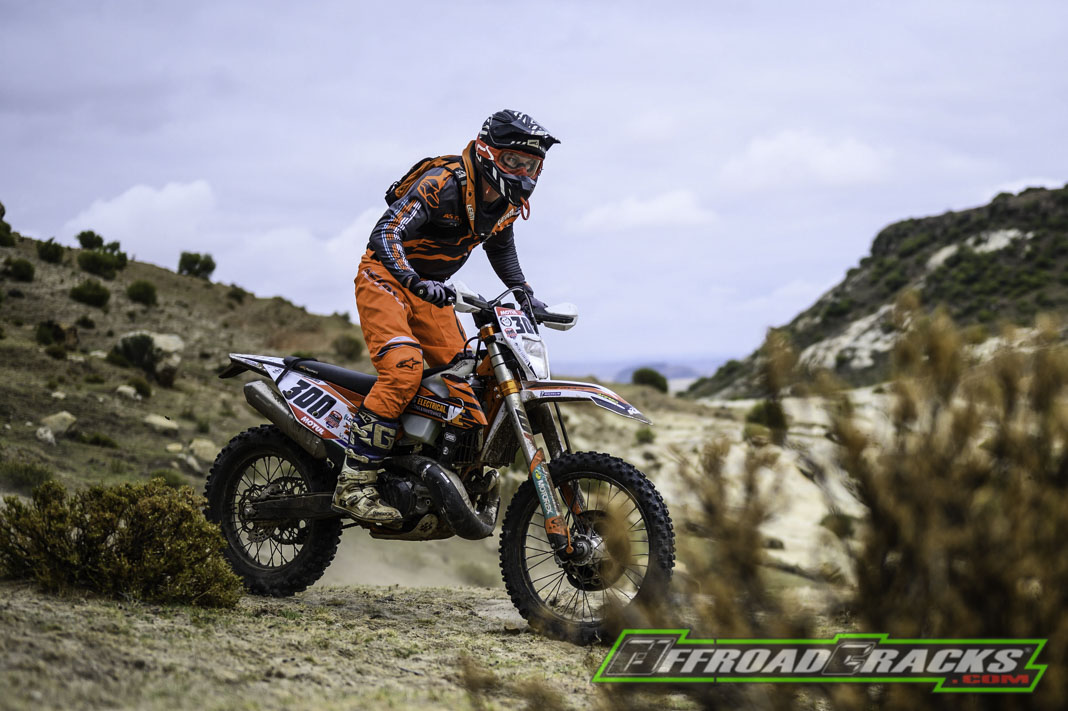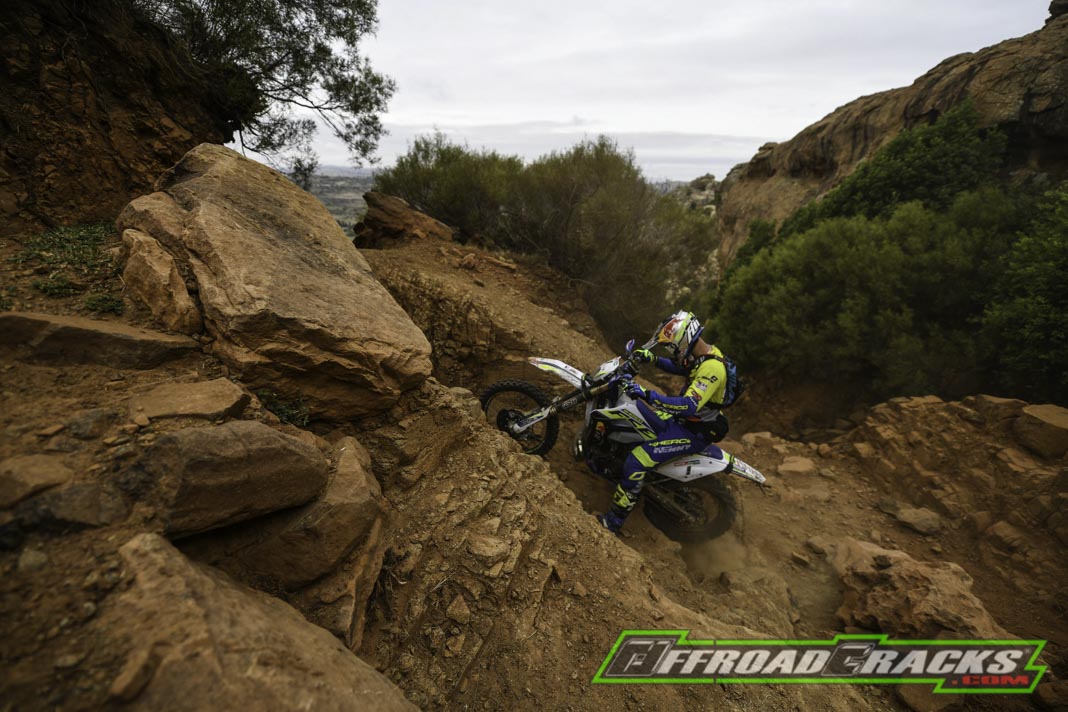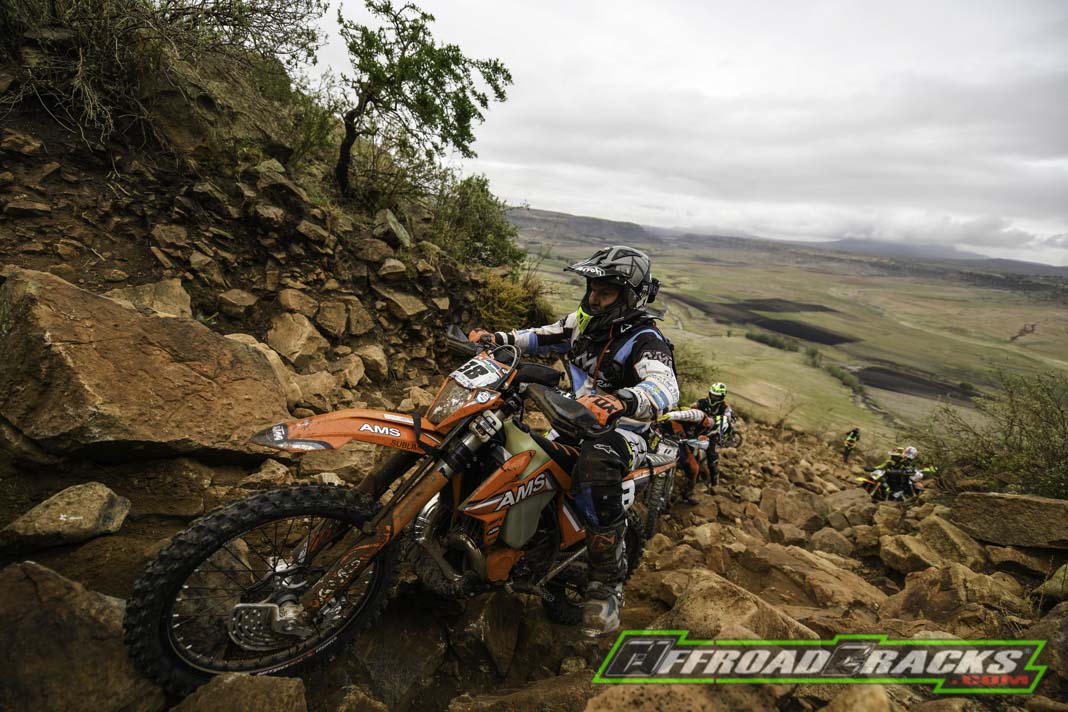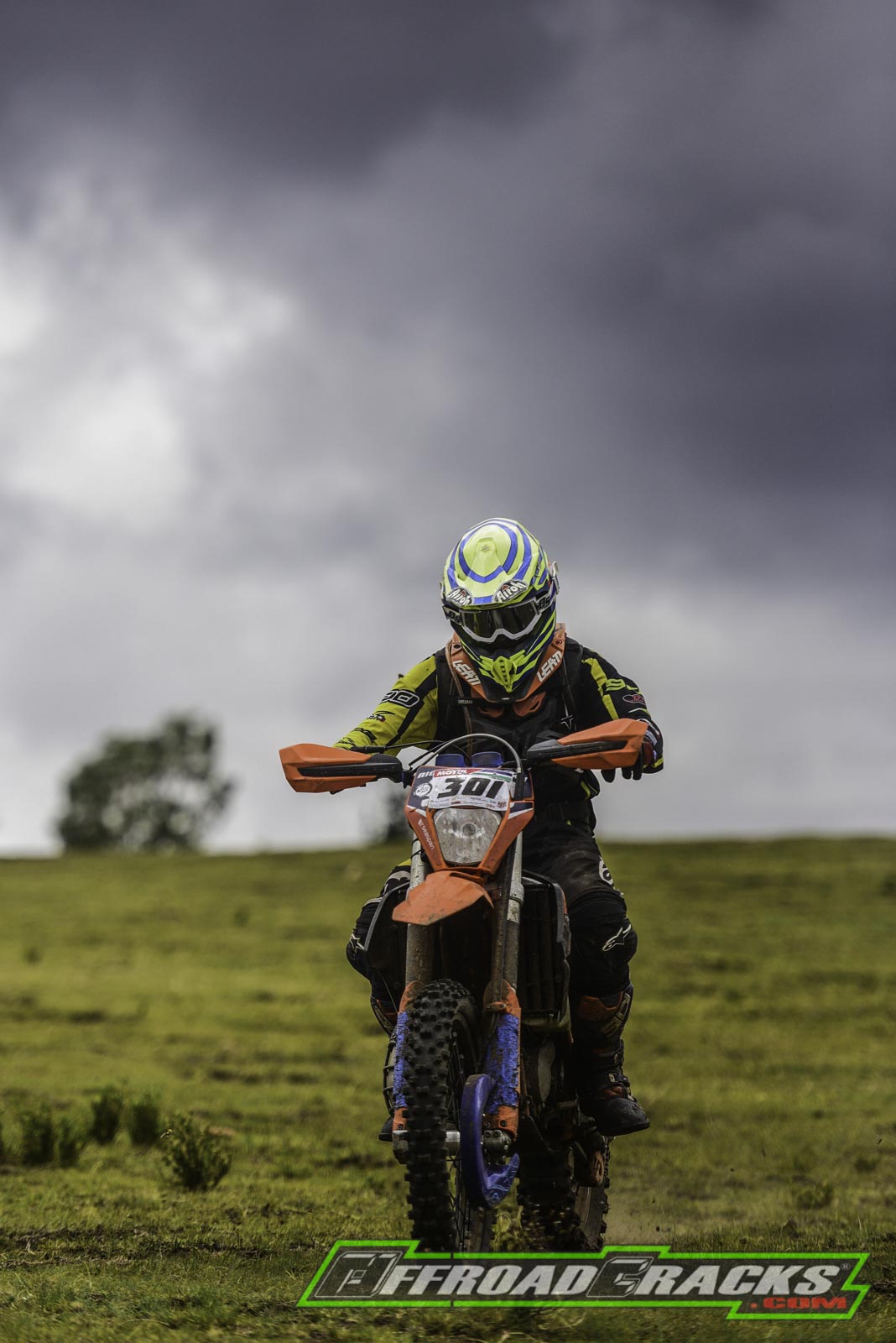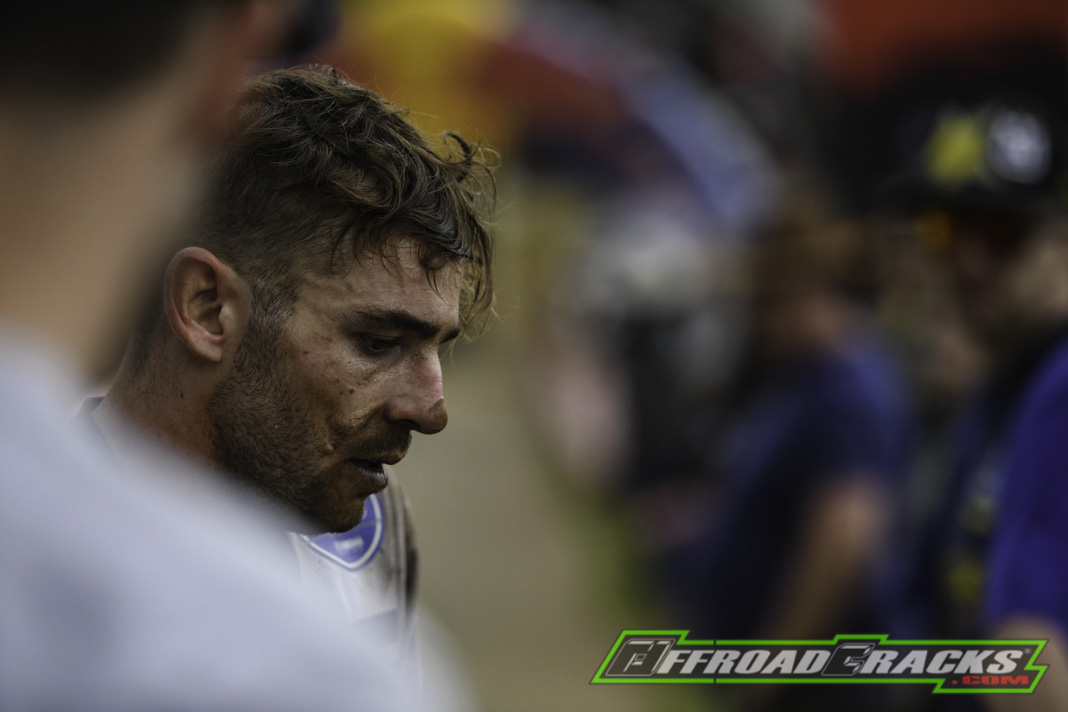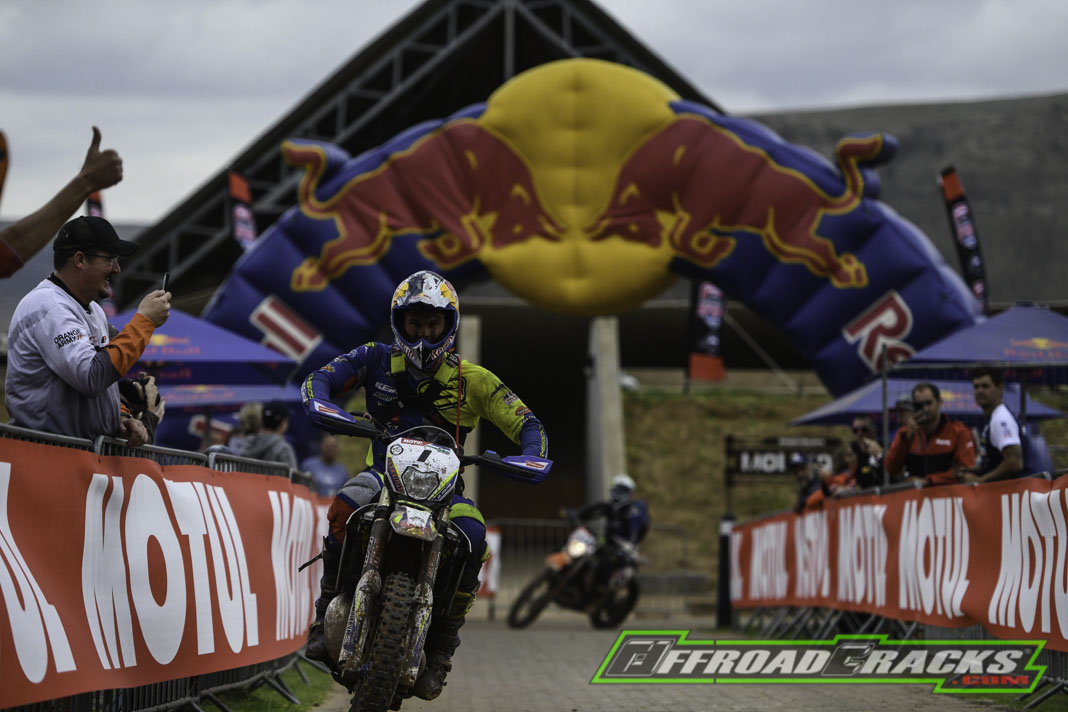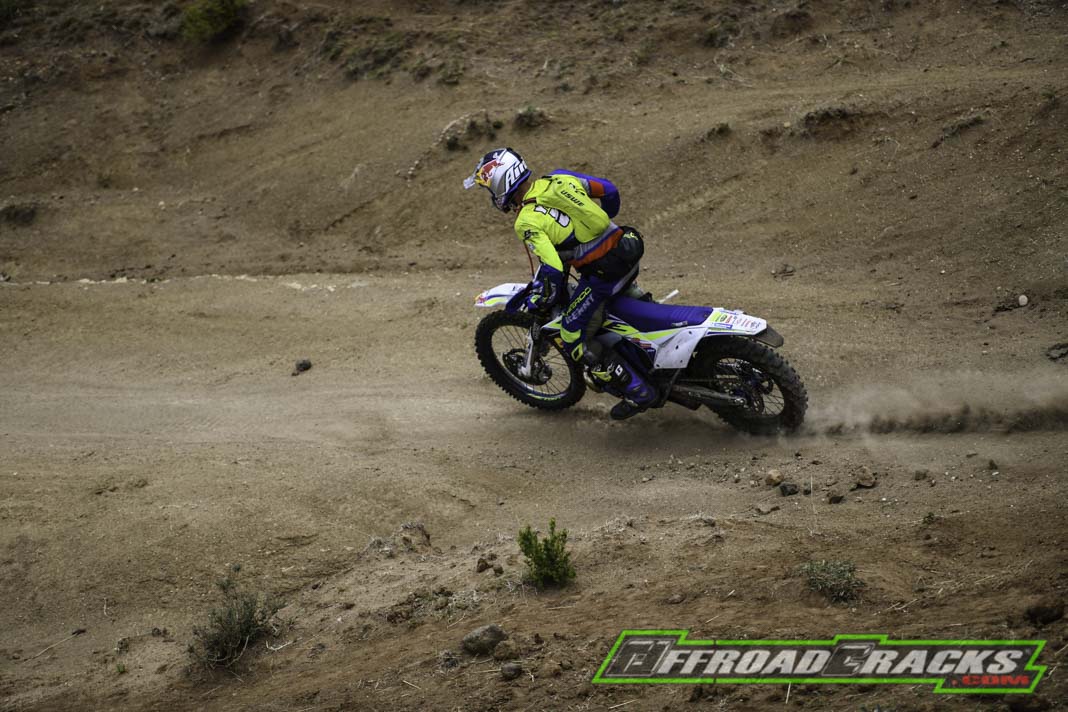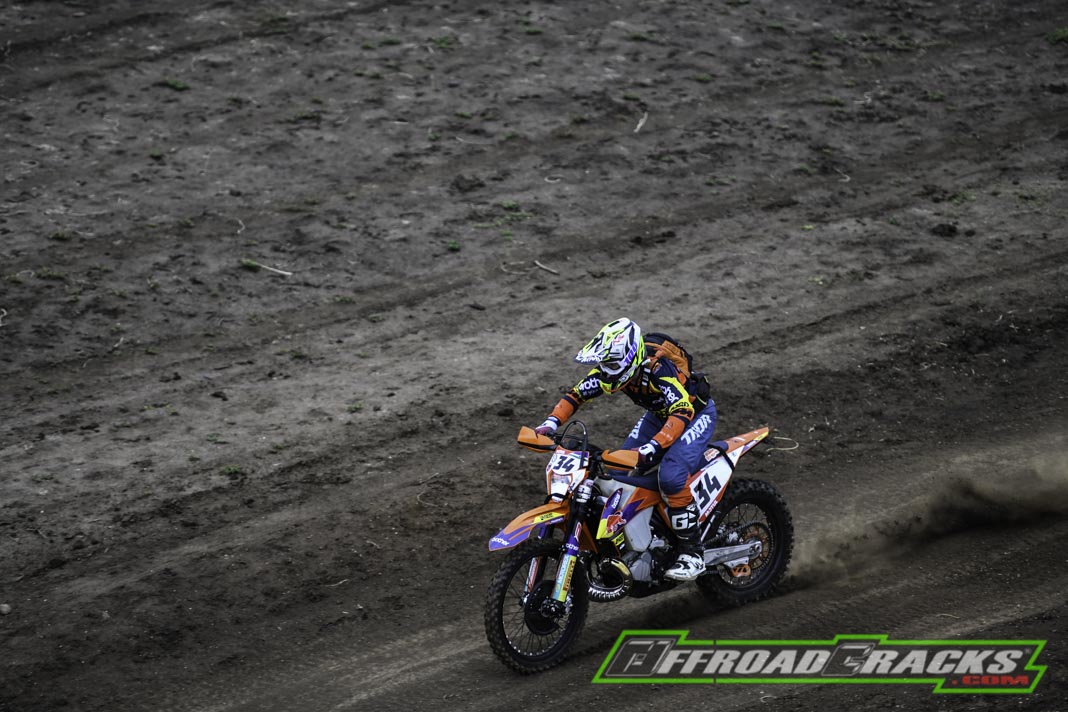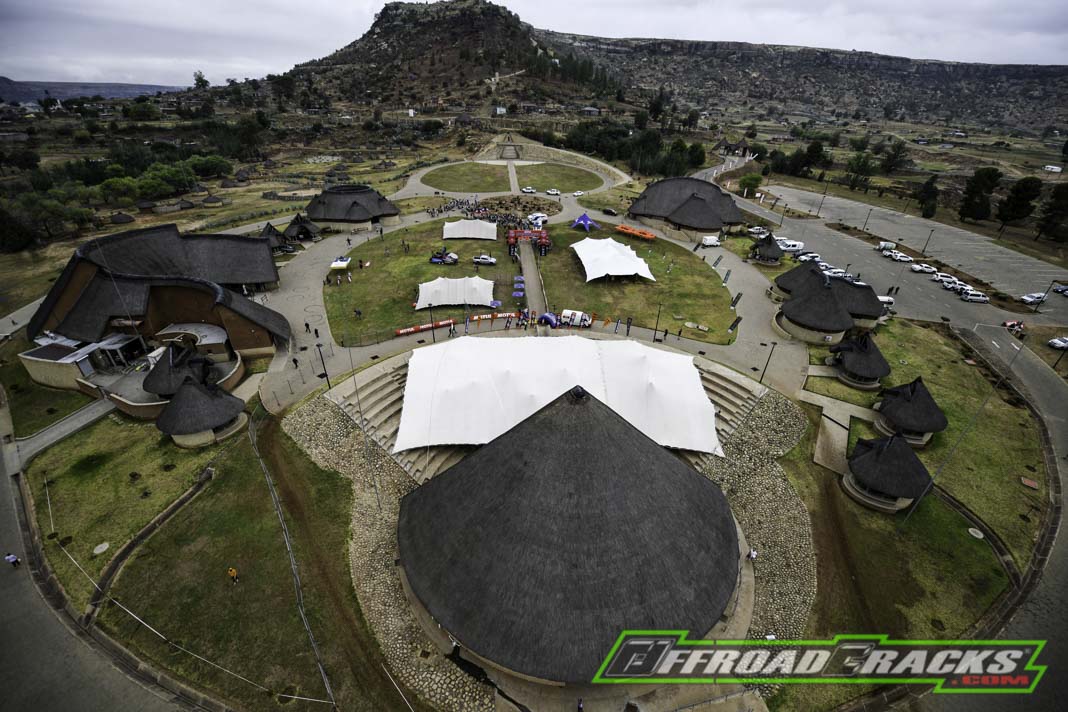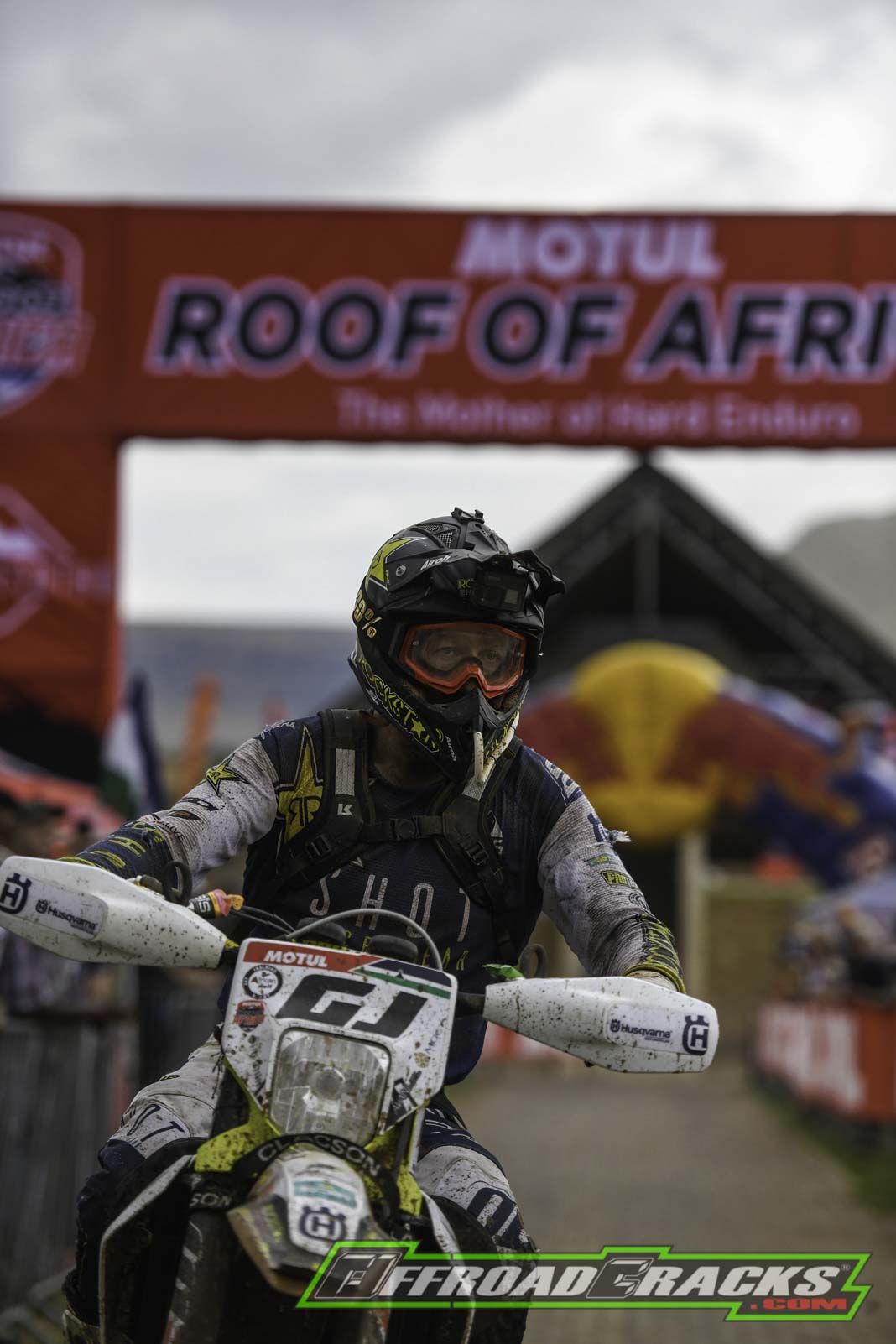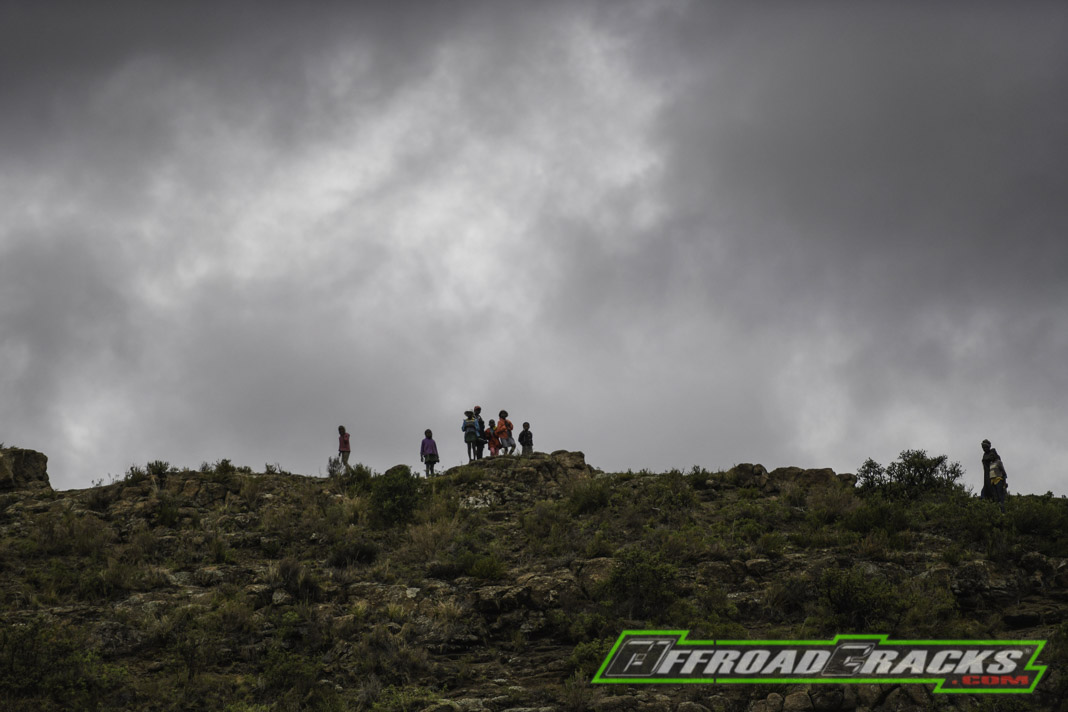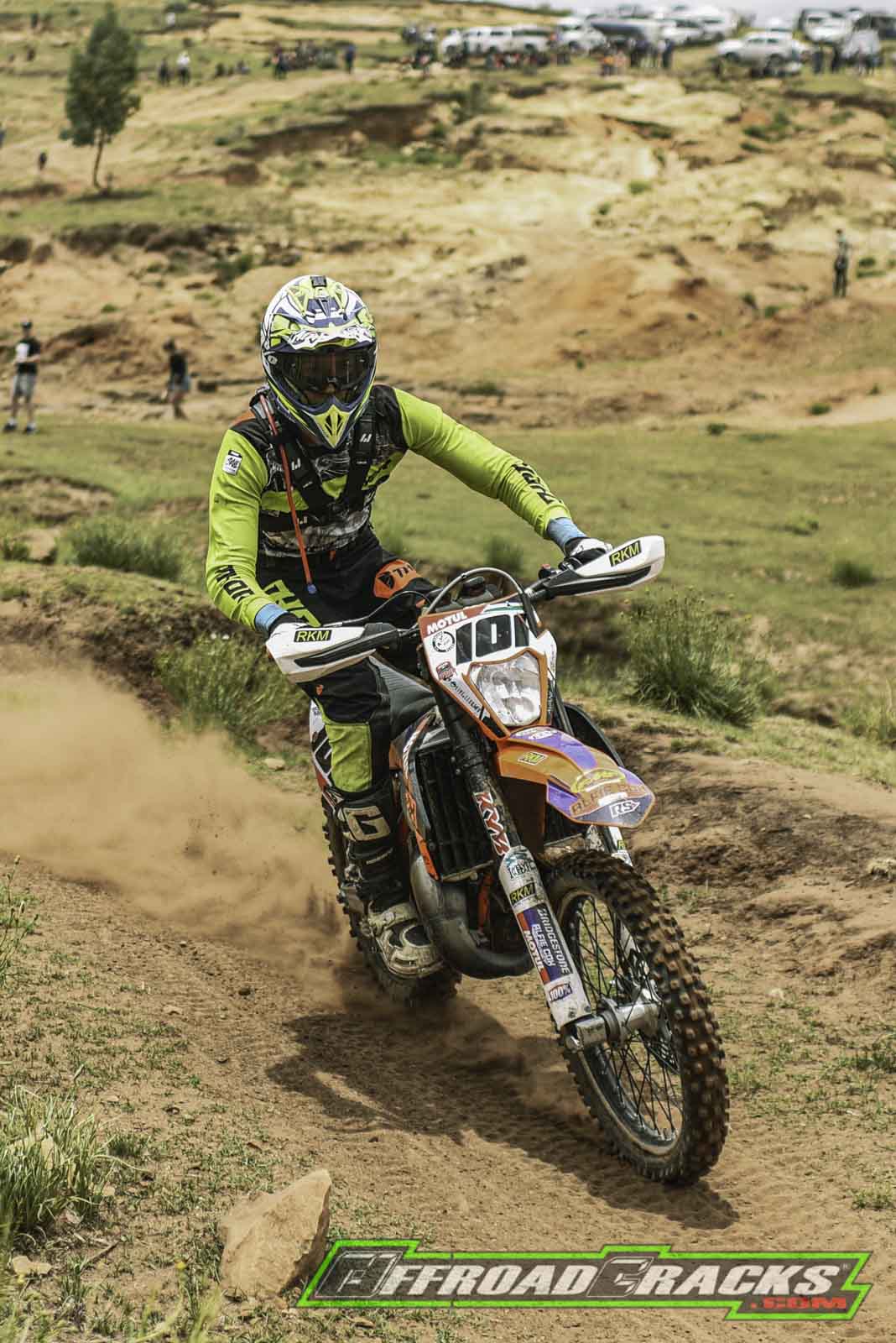 ---

The 2019 Motul Roof of Africa Day 1: A Champion Shows His Mettle and a New Star Rises
Reigning Motul Roof of Africa champion, Wade Young (Sherco Racing) staked an impressive claim to defending his title and is on track – at least for now – to chalk up an impressive fifth victory. In any other race, his lead of 23 minutes at the end of Day 1 would be described as "unassailable", but the Roof is never over until it's over. Tomorrow's stage, at just under 140km will be shorter and more technical than the 180km that Gold Category riders covered today, almost a sprint after Day 1's epic stage.
2019 Motul Roof of Africa Route Director, Altus de Wet, had predicted that riders would have a long, hard day in the saddle, describing Day 1 of the Roof as a "marathon". Judging by the comments of the leading riders – who had clearly relished the challenge – he was absolutely right.
"It was a long day in the saddle for the riders," commented Charan Moore from Live Lesotho. "There was plenty of action for fans to enjoy, and their support certainly made it a day to remember for all the competitors," he added.
As Young dismounted at the Thaba Bosiu finish line, he commented that "It was an awesome day in the mountains for me, I'm very happy with my pace. The route was quite fast for the first two hours and then it got really hard and tough for around four hours. I can tell lots of work has been done on the route – they did a great job."
Mercia Jansen, Motul Area Manager for Southern and Eastern Africa, reflected on a great day's racing. "The Roof has certainly lived up to its reputation as the mother of Hard Enduro," she commented. "It's a challenging event but definitely stillachievable for those riders who put in the necessary training. The awesome vibe created by the spectators also helped to spur them on," she added.
Day 1 of this year's Roof provided every kind of terrain that the Maluti Mountains and their surroundings are known for. The first third of the course, to the DSP, was classic Lesotho lowlands riding: fast and flowing. By the time he arrived at the DSP, just before 8am, Young had already built up a 5-minute lead over the chasing pack of Kyle Flanagan, Scott Bouverie and Graham Jarvis. Jarvis had little choice but to stay with the group for most of the day, as GPS issues meant that he couldn't break away.
The DSP marked the start of the really challenging part of the day's riding, with six near-vertical climbs of almost 1 000m each. This 50km stretch took the lead riders over 4 hours, with some jostling for position amongst the competitors behind Young.
The final 40km seemed to particularly suit Young's assertiveriding style – his average race pace was just over 22km/h for a finish time of 7h18'23".
Kyle Flanagan (Bidvest bLUcRU Yamaha) came in second. "It was a really tough and long day today but I'm happy with the way it turned out. Scott, myself and Graham chased each other for most of the day and I'm happy to be in second overall for tomorrow's start," he stated.
Scott Bouverie (Brother Leadertread KTM) was just 14 seconds behind Flanagan – he admitted that "it was tough going today; the route was unforgiving, but I made sure I stayed in the running.I'm happy I'll be starting right behind Kyle in third".
While Wade Young holds what might seem a comfortable lead in the Gold Category, the Silver Category proved to be a much closer affair. Silver Category riders also endured a long day, with the 150km course consisting of challenging climbs and lots of tricky, bushy terrain. The midway point was marked by a signature pass that saw riders climb to an altitude of just over 2 800m.
Despite beginning the day in seventh place, Ryan Pelser (Motul Alfie Cox KTM) made up enough time to overhaul Dwain Barnard (D and D Group KTM). The two riders thrashed it out all day, with neither being able to drop the other. At the end of Day 1, a mere second separates them. Bruce May (Bidvest bLUcRU Yamaha) came in third.
The winner of yesterday's Bronze Category Time Trial is the relatively unknown Austin Stuart (Nick's Electrical KTM). Today the Bloemfontein teenager, competing in his first Roof, really made a name for himself by setting a blistering pace.He finished the day with an overall lead of more than 20 minutes over second-placed Steven Carr (BrickIT KTM). Carr rode with veteranRichard Moore (Dynamic Racing)for much of the day, before a major crash cost Moore some ten minutes.
Day 1 of the 2019 Motul Roof of Africa raised more questions than it answered, with much of the intrigue ahead of Day 2 focused on Gold Category "silent assassin" Graham Jarvis. With a full day of Extreme Enduro action still to come, there's a lot to look forward to. As contender Scott Bouverie remarked, "On Day 2, anything could happen."
Quelle / Source: Roof of Africa, Listen Up, ZCMC