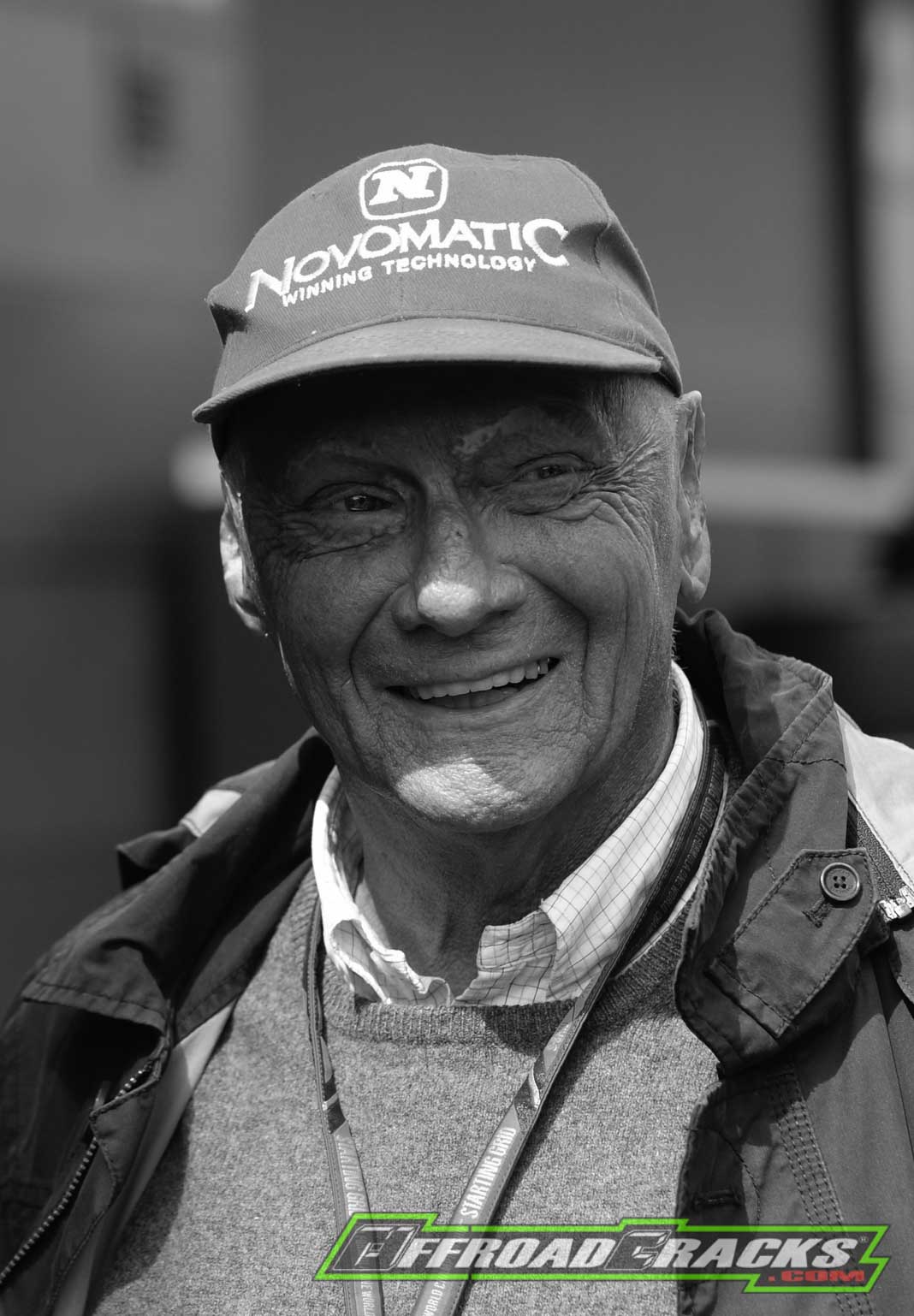 Eine echte Sportlegende ist von uns gegangen: Niki Lauda ist mit 70 Jahren verstorben und hinterlässt eine tiefe Lücke in der Familie und im Motorsport. Auch wenn er eher weniger im Offroad-Sektor unterwegs war, möchten wir uns dennoch für sein unermüdliches Engagement und seiner immer brutal ehrlichen Worten bedanken, die im Motorsport für wertvolle Offenheit und Klarheit gesorgt haben.
"Niki, wir werden dich nie vergessen und es wird auch niemanden wie dich mehr geben, der in einer einzigartigen Art Heldentum, Menschlichkeit und Aufrichtigkeit auf und abseits der Strecke verkörperte" – die Offroadcracks-Redaktion.
Hier ein nur kleine Homage in Form eines Video-Rückblicks
HINWEIS: Das Video ist noch deaktiviert, damit keine unerwünschte Datenübertragung zu Youtube stattfindet. Zur Aktivierung bitte auf das Vorschaubild/Video-Link klicken. Damit werden Daten übermittelt, zu deren Art, Umfang und Verwendungszweck wir keineAuskünfte geben können. NOTE: The video is still deactivated so that no unwanted data transfer to YouTube takes place. To activate, please click on the preview image / video link. This transmits data about the type, extent and purpose of which we cannot provide any information.
---
HINWEIS: Mit Anklicken des Videos stellen sie automatisch eine Verbindung zu Youtube/Google her, was einen ungewünschten personenbezogenen Datenaustausch mit sich bringen kann. Weitere Infos unter: www.google.de/privacy
---
Quelle/Source: Mercedes