Das große Finale am 4. Fahrtag fand in Sibiu statt, nachdem das Rennen alle Fahrer auf einer 100 Kilometer langen Schleife rund um Sibiu geführt hatte. Als abschließendem Highlight durften die Fahrer zu guter Letzt über eine Wendeltreppe eines Rohbaus das Hausdach erklimmen.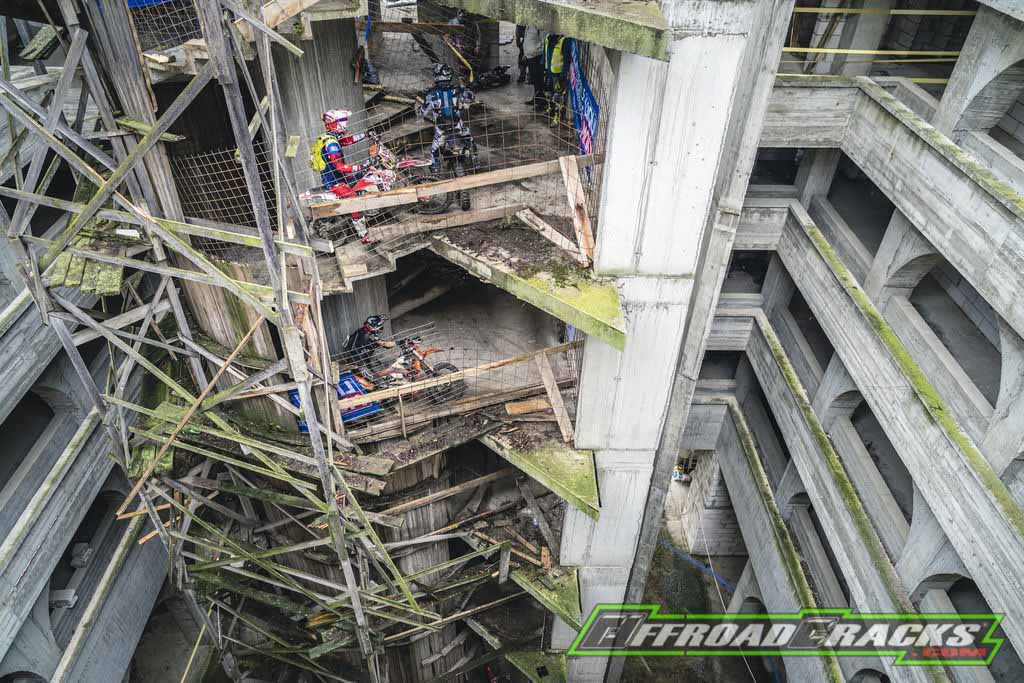 Graham Jarvis hatte während der ersten drei Tage des Rennens einen extrem engen Zweikampf mit Manuel Lettenbichler. Mit minimalem Vorsprung ging er am finalen Tag an den Start um seinen möglichen siebten Romaniacs-Titel zu holen. Die Bedingungen entsprachen genau seinem Geschmack: Nass, rutschig, schlechte Sicht – und er hatte einen guten Vorsprung. Doch ein kapitaler Crash in der Gegend von Cisnadioara zerstörte seine Hoffnungen vorzeitig: Durch die verlorene Zeit und den Defekt seines E-Starters musste er sich jetzt den Rest des Tages mit stumpfen Waffen gegen Letti antreten. Letti's augenscheinlich müheloser Fahrstil und die Vermeidung schwerwiegender Fehler sicherten dem jungen Deutschen letztendlich den Gesamtsieg und damit den zweiten Romaniacs Titel.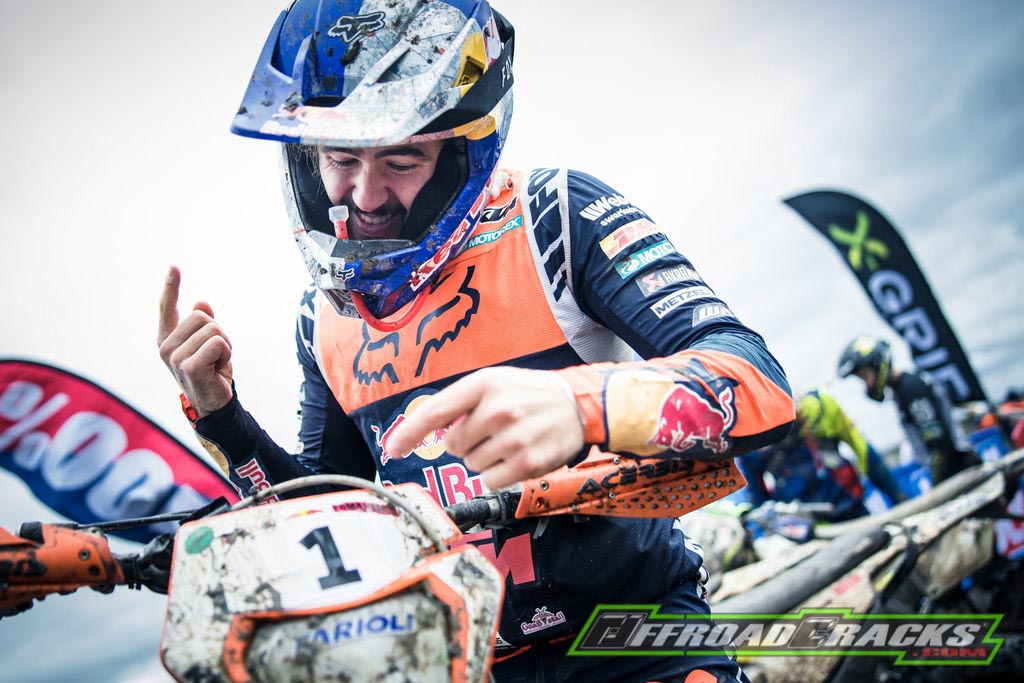 Das Duell der beiden Alphatiere wurde durch einen ebenso heftigen Kampf um Platz 3 begleitet. Billy Bolt, Alfredo Gomez und Wade Young verbrachten den größten Teil des Tages zusammen auf der Strecke und schenkten sich keinen Meter. Der Brite Bolt fuhr sich "die Seele aus dem Leib" und glänzte mit zahlreichen Bestzeiten. So konnte er sich den Tagessieg sichern und letztendlich den 5. Platz in der Gesamtwertung belegen. Er gewann den Tag mit einem Abstand von nur 45 Sekunden vor Alfredo Gomez und 59 Sekunden vor Wade Young. Während Billy sich den Tagessieg sicherte, konnte der Spanier Alfredo Gomez sein Vorsprung von den Vortagen nutzen und sich Platz drei in der Gesamtwertung sichern. Und das ist nicht der einzige Grund für den Spanier, sich zu freuen: Seine Schwester Sandra Gomez schrieb heute Red Bull Romaniacs Geschichte. Nach unsagbaren Strapazen auf einer Strecke, die den meisten männlichen Rennfahrern Alpträume verursache, erreichte sie am Samstag klatschnass und völlig ausgekühlt als erste Frau das Finish der Gold-Klasse – GLÜCKWUNSCH & RESPEKT!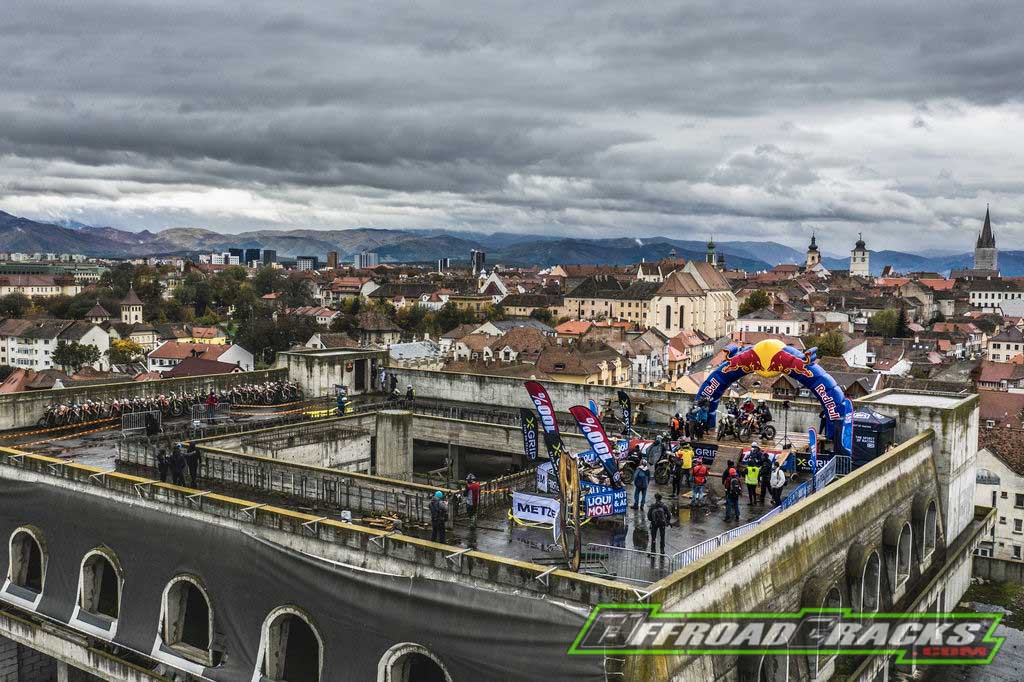 In der Silber-Klasse setzte sicher der Däne Peter Weiss nach einer durchweg konstanten Leistung während des Rennens und heftigen Kämpfen mit seinem Hauptkonkurrenten Fabien Poirot, dem Trial Weltmeister aus Frankreich durch. Der Deutsche Eddie Findling sicherte sich den Titel in der Bronze Klasse, während mit Bernard Hugo auf Platz zwei landete. Der rumänische "Local" Emanuel Gyenes holte sich nach einem ähnlich interessanten Duell mit dem Franzosen Romain Courty den Titel in der Iron-Klasse. Damit ist der zweite Platz in drei der fünf Klassen jeweils mit einem Franzosen besetzt!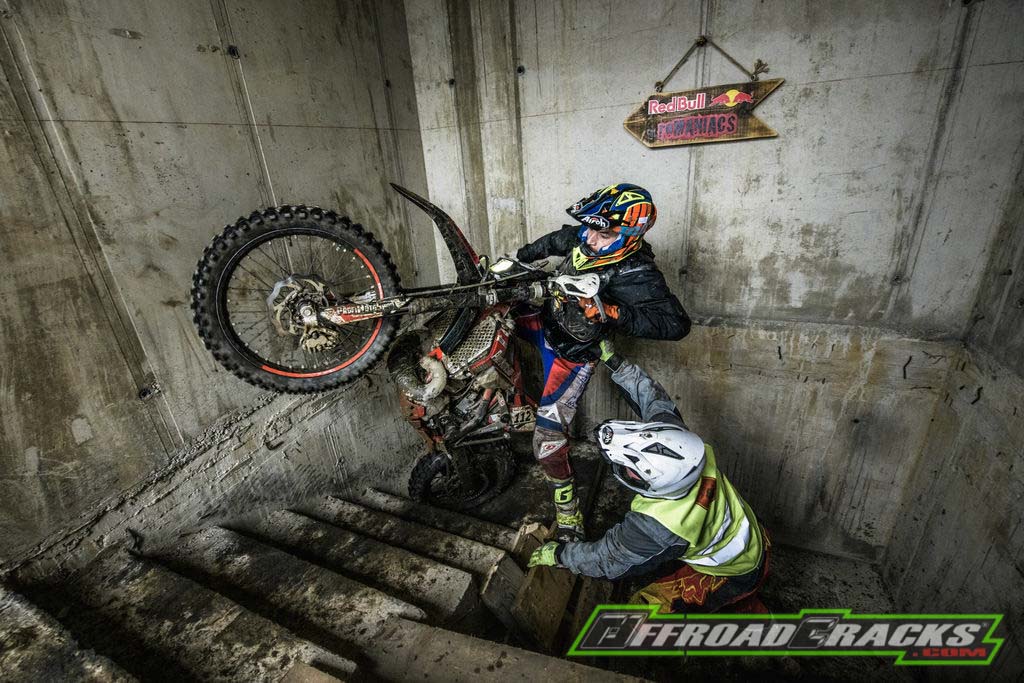 Martin Freinademetz am Ende der Veranstaltung und nach acht Monaten Kampf um das Rennen: "Es fühlt sich noch etwas unwirklich an, ich kann es kaum glauben, dass die Red Bull Romaniacs 2020 jetzt tatsächlich stattgefunden haben! Um an diesen Punkt zu kommen, mussten wir uns völlig neu aufstellen, dunkle, ungewisse Momente der Verzweiflung ertragen und auch finanziell tief in die Tasche greifen. Aber wir haben es geschafft, dank meines Ausnahme-Weltklasse-Teams, dank unserer treuen, überzeugten Partner und der Unterstützung der Rennfahrer. Wir haben den Beweis geliefert, dass es möglich ist, in diesen schweren Zeiten einen internationalen Motorsport Event durchzuführen. Dafür braucht es neben der nötigen Hartnäckigkeit allerdings auch viel Kooperation mit den Behörden, eine sorgfältige Umsetzung der Sicherheitsvorgaben und ein wenig Glück. Es war eine wichtige Lernerfahrung und hilft uns, den Weg für zukünftige Events zu ebnen.
Doch der lange Kampf hat sich gelohnt – und nachdem ich all die glücklichen Gesichter unserer Teilnehmer und das positive Feedback gesehen habe, würde ich es jederzeit wieder tun!"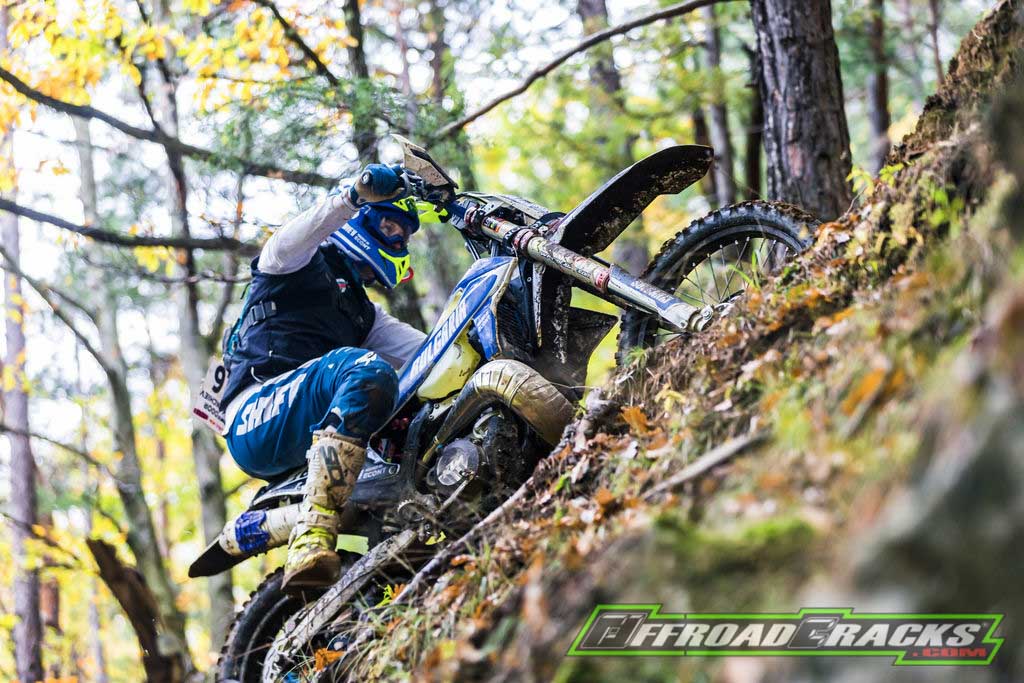 Gold-Klasse – Romaniacs 2020 – Day 4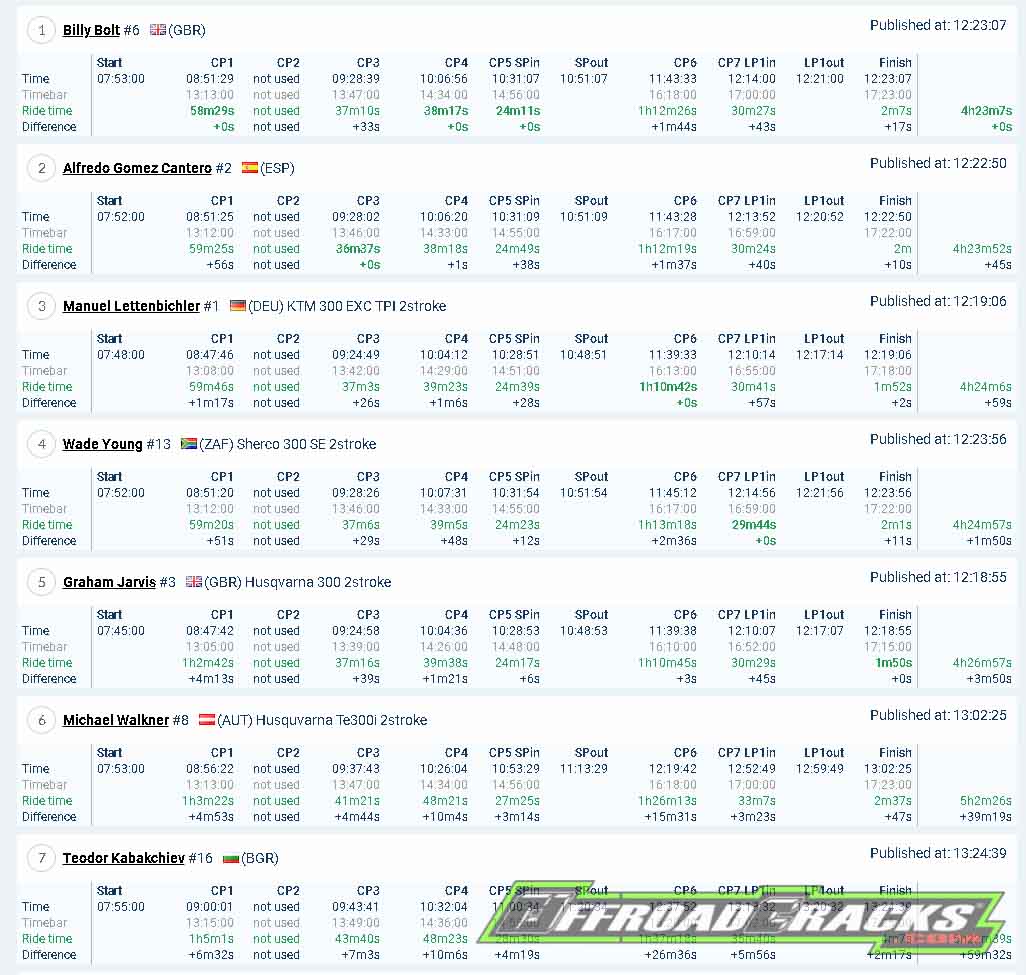 Gold-Klasse – Gesamtwertung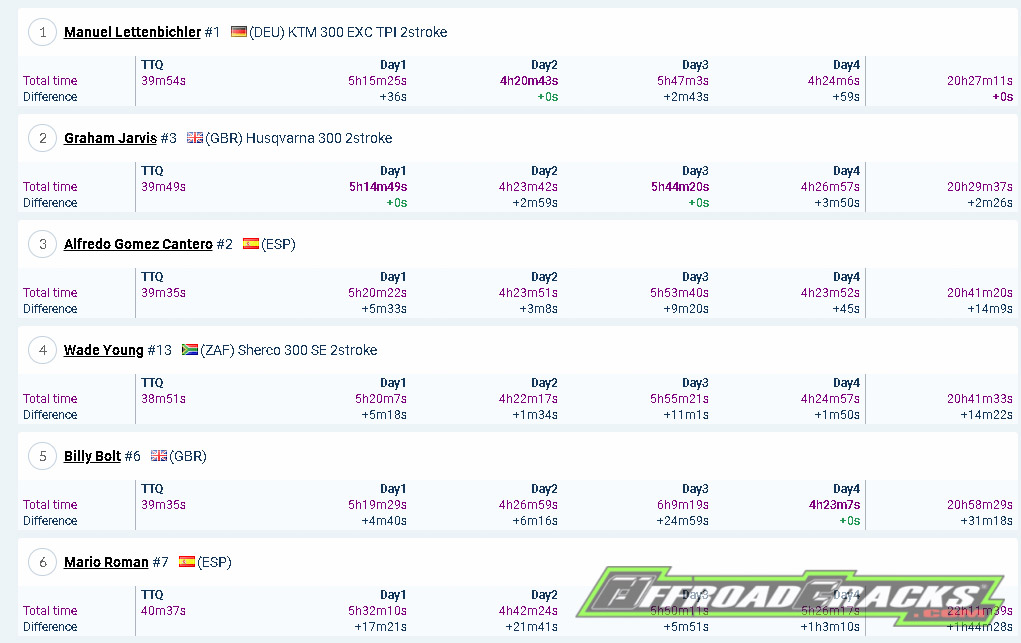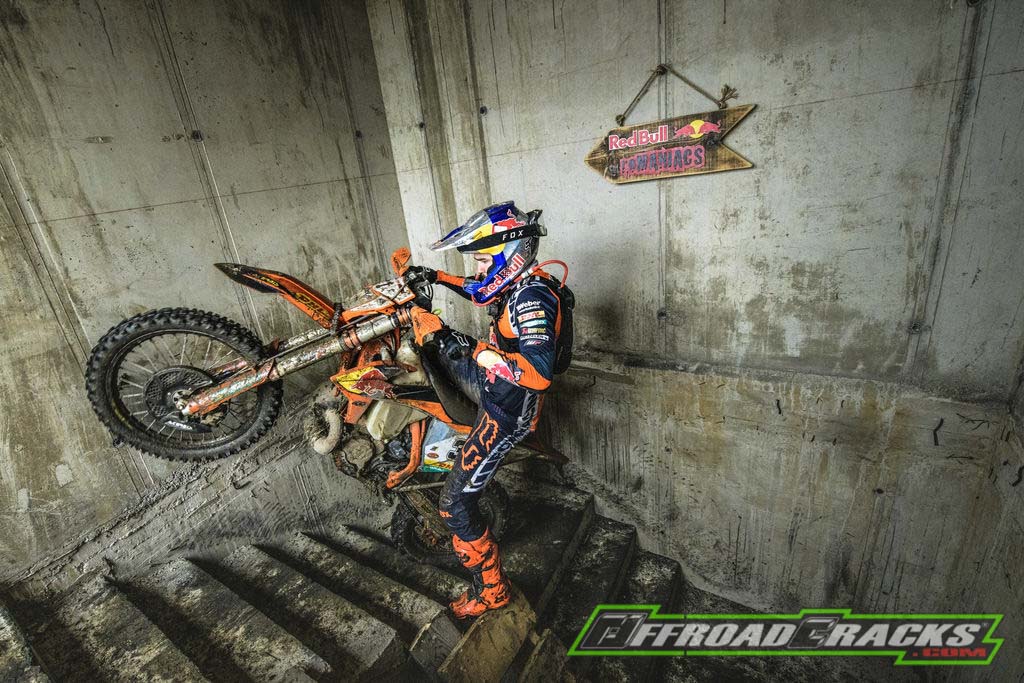 Aus deutscher Sicht
Manuel begeistert mit seinen jungen Jahren und holt sich wie bereits erwähnt den Gesamtsieg und somit zweiten Titel mit einem Vorsprung von knapp zwei Minuten gegenüber Graham Jarvis nach insgesamt über 20 Stunden Fahrzeit. David Braun als zweiter Gold-Klasse Fahrer konnte sich auf Platz 18 festbeißen. In der Silber-Klasse holte sich Tim Apolle mit einem Rückstand von 2h 45min Platz fünf in der Gesamtwertung, während Thomas Arnold sich Platz 12 sicherte. Eddie Findling begeistert mit einem Klassensieg in der Bronze-Wertung gefolgt von Alexander Gehlert auf Platz 3 und knapp einer Stunde Rückstand. Henry Reinhart ist auf Platz 15 gelistet während Gehmlich Platz 27, Müller #33, Pintal #33 und Dettmann #39 zu finden sind. In der Iron Klasse holte sich Roman Stieper Platz 5, gefolgt von Marc Bassend, der nur zwei Minuten dahinter Platz 6 einnimmt (Hagemann #16, Baker #18)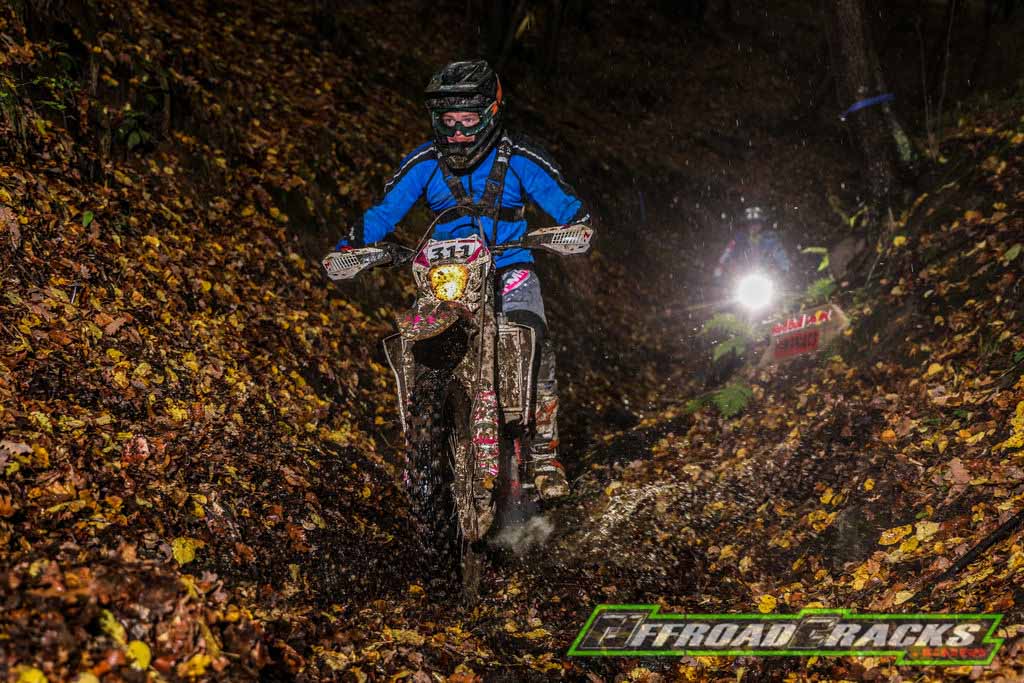 Silber-Klasse – Romaniacs 2020 – Day 4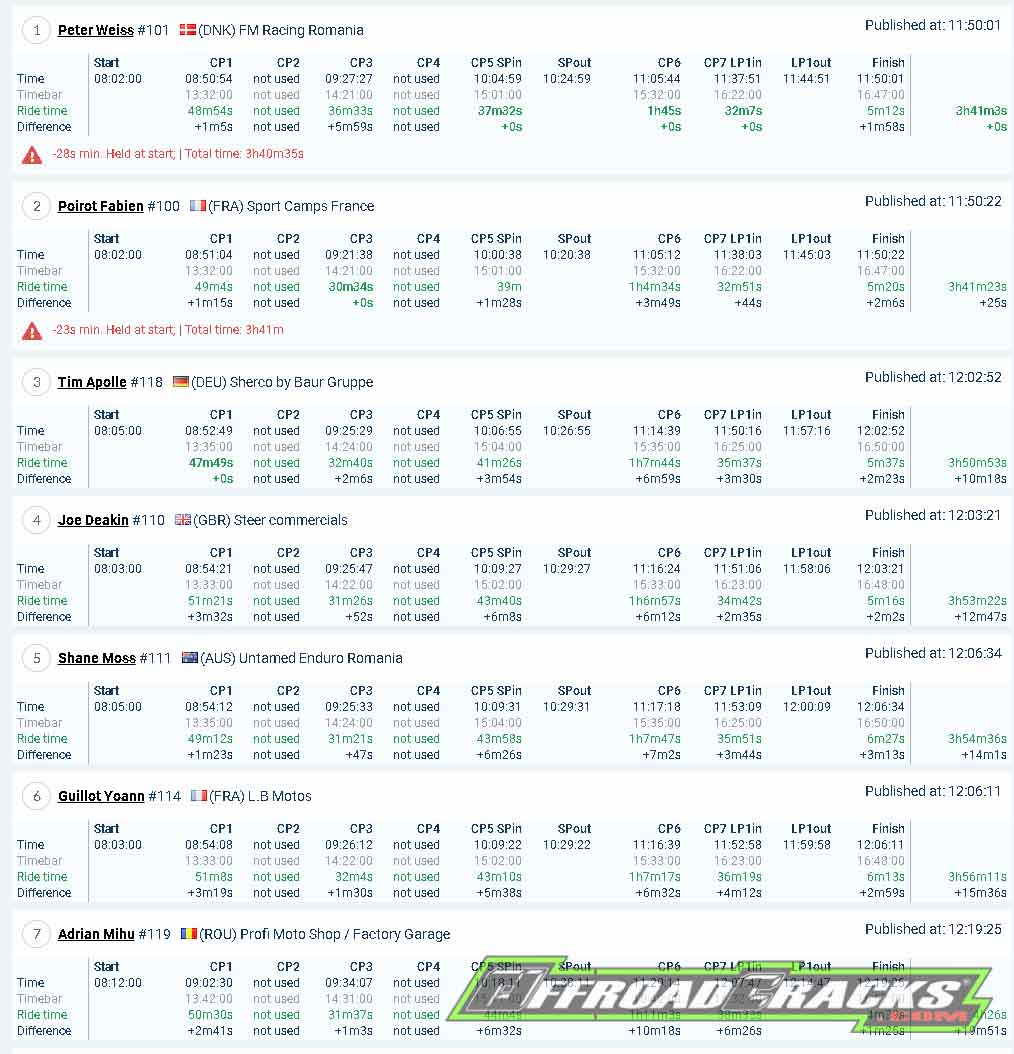 Silber-Klasse – Gesamtwertung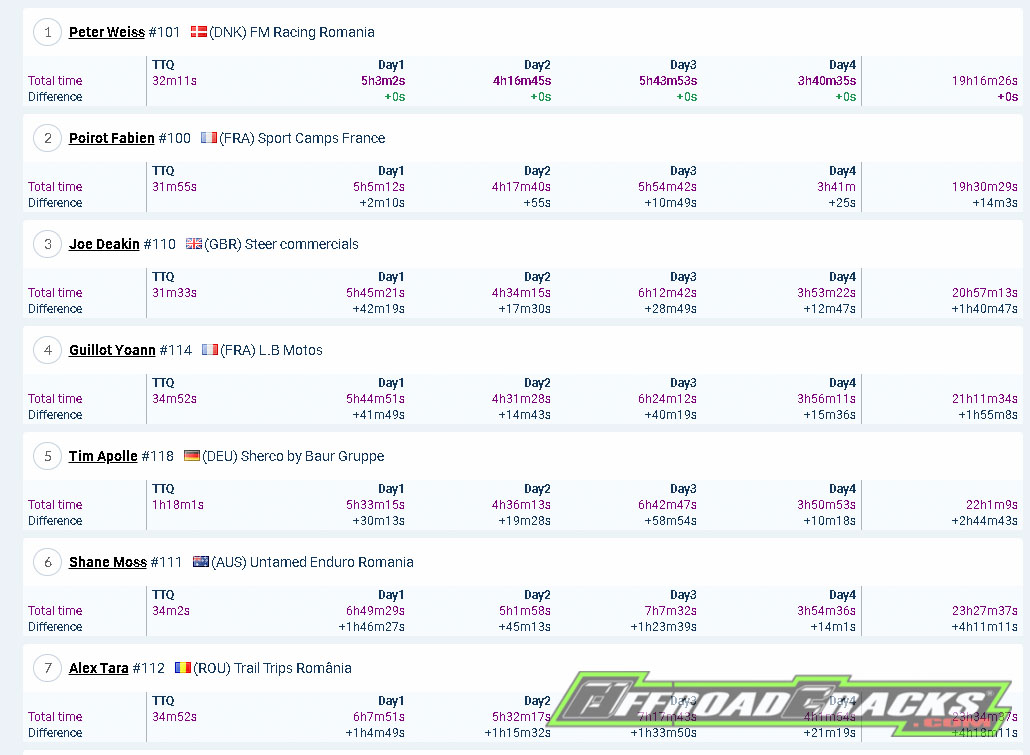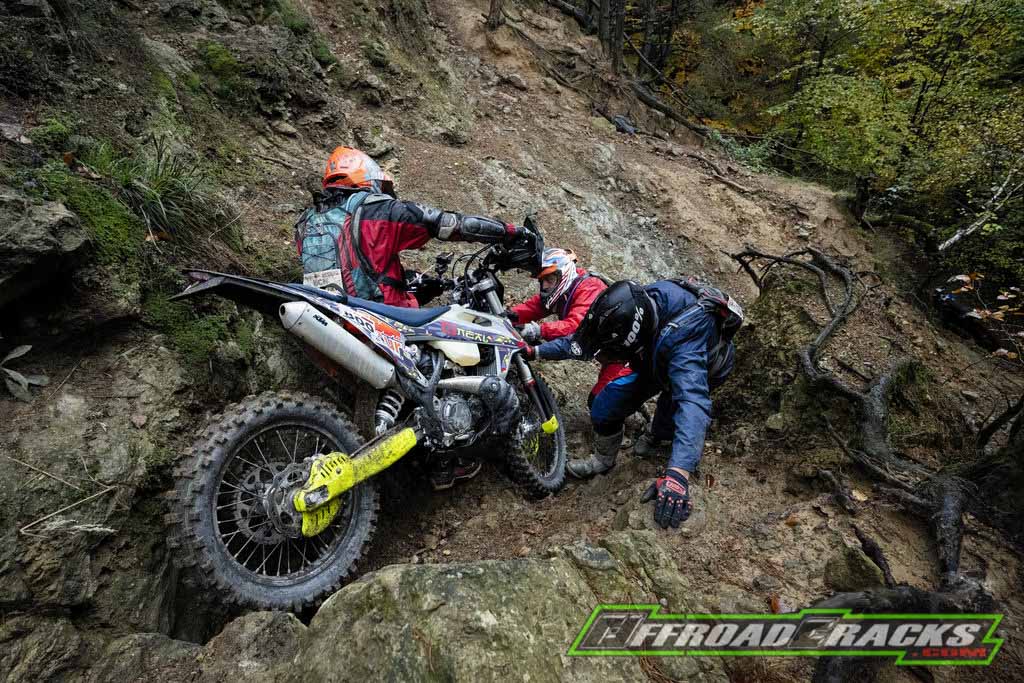 Bronze-Klasse – Romaniacs 2020 – Day 4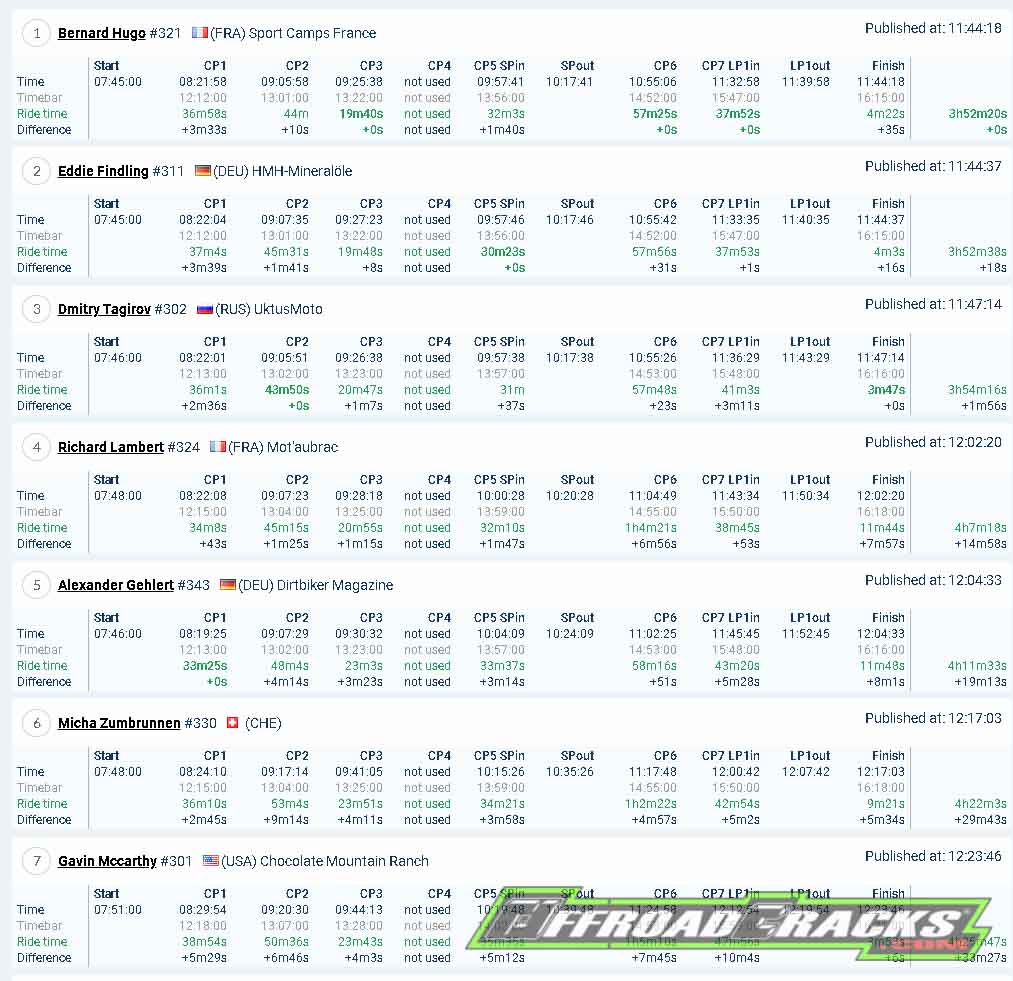 Bronze-Klasse – Gesamtwertung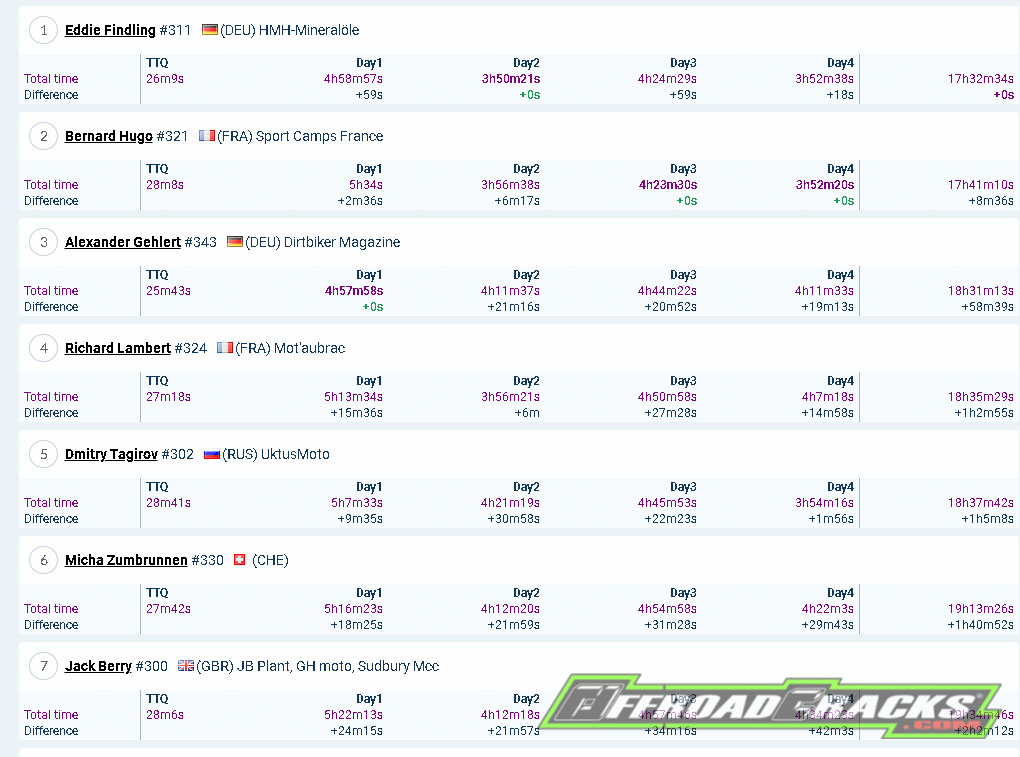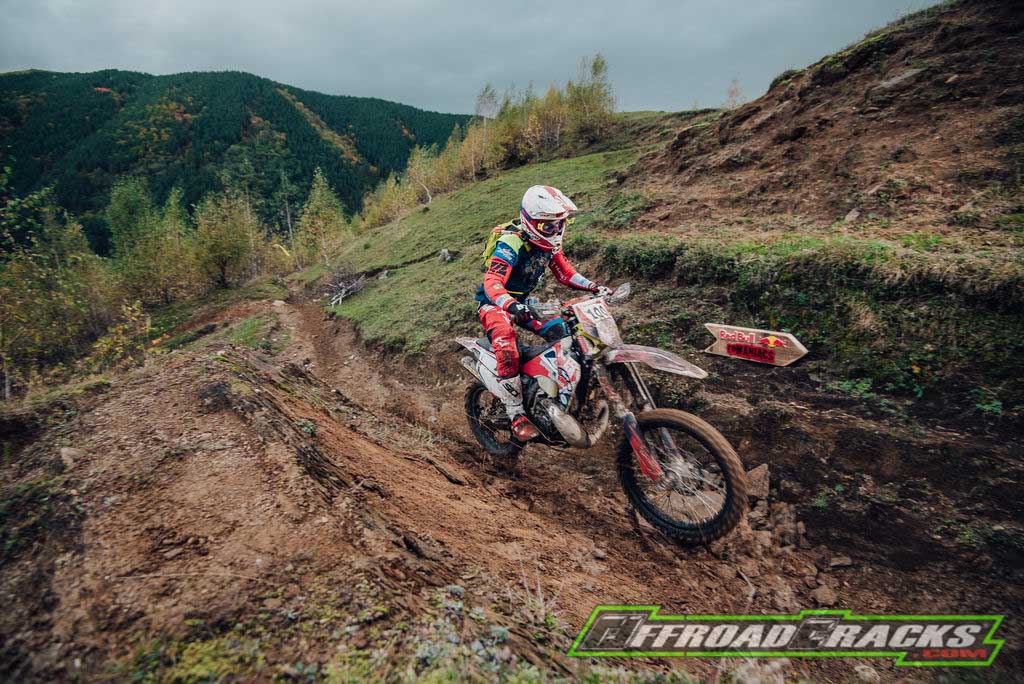 Iron-Klasse – Romaniacs 2020 – Day 4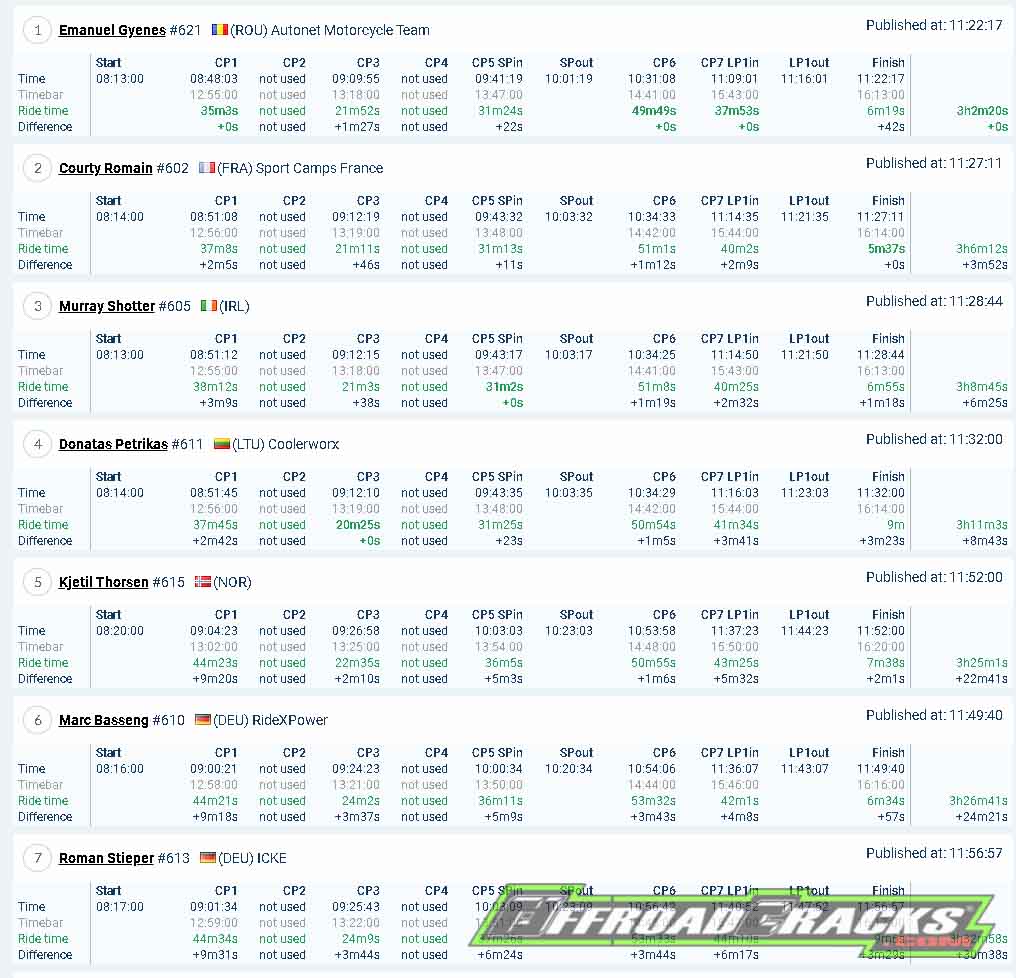 Iron-Klasse – Gesamtwertung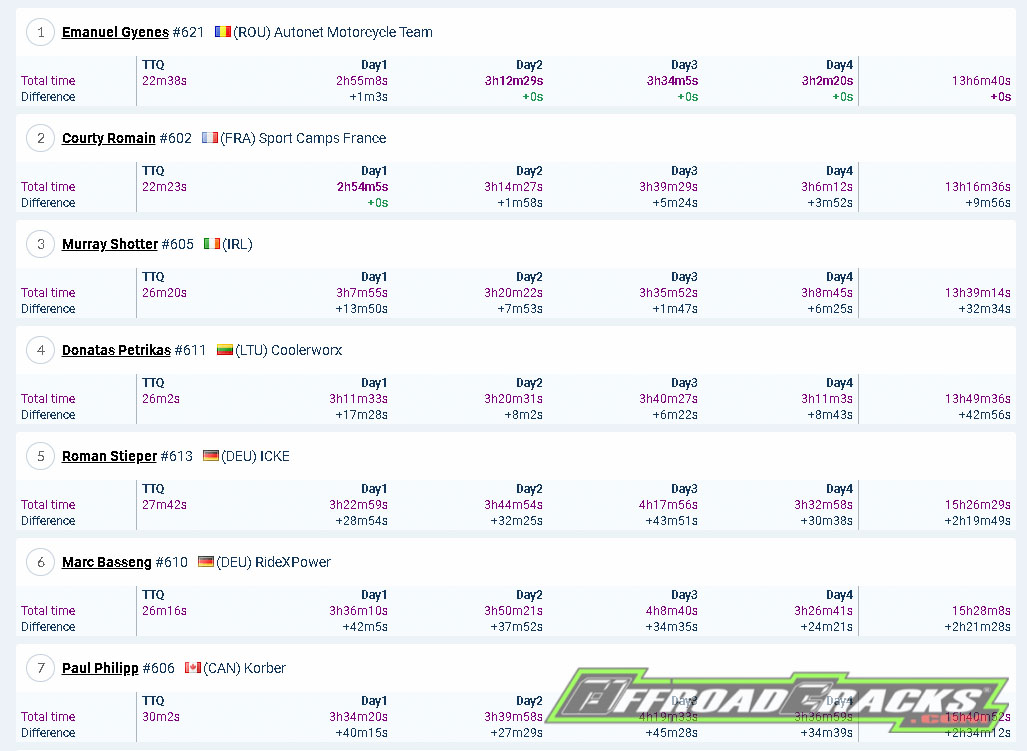 VIDEO – Sandr Gomez, first women to finish Romaniacs Gold class!

---
HINWEIS: Das Video ist noch deaktiviert, damit keine unerwünschte Datenübertragung zu Youtube stattfindet. Zur Aktivierung bitte auf das Vorschaubild/Video-Link klicken. Damit werden Daten übermittelt, zu deren Art, Umfang und Verwendungszweck wir keineAuskünfte geben können.
---
NOTE: The video is still deactivated so that no unwanted data transfer to YouTube takes place. To activate, please click on the preview image / video link. This transmits data about the type, extent and purpose of which we cannot provide any information.
---

---

The grand finale on the 4th day of driving took place in Sibiu after the race had led all drivers on a 100 kilometer loop around Sibiu. As a final highlight, the drivers were finally allowed to climb the roof of the house via a spiral staircase of a shell.
Graham Jarvis had an extremely close duel with Manuel Lettenbichler during the first three days of the race. On the final day he went to the start with a minimal lead to win his possible seventh Romaniacs title. The conditions were exactly what he wanted: wet, slippery, poor visibility – and he had a good lead. But a major crash in the area of ​​Cisnadioara destroyed his hopes prematurely: Due to the lost time and the defect of his electric starter, he had to face Letti for the rest of the day with blunt weapons. Letti's apparently effortless driving style and the avoidance of serious mistakes ultimately secured the young German overall victory and thus the second Romaniacs title.
The duel between the two alpha animals was accompanied by an equally fierce battle for third place. Billy Bolt, Alfredo Gomez and Wade Young spent most of the day together on the track, not giving each other a meter. The Briton Bolt drove his heart out and shone with numerous best times. So he was able to secure the victory of the day and ultimately take 5th place in the overall ranking. He won the day just 45 seconds ahead of Alfredo Gomez and 59 seconds ahead of Wade Young. While Billy secured the day's victory, the Spaniard Alfredo Gomez was able to use his lead from the previous days and secure third place in the overall standings. And that's not the only reason for the Spaniard to be happy: his sister Sandra Gomez wrote Red Bull Romaniacs history today. After unspeakable exertion on a track that caused nightmares to most male racing drivers, she was the first woman to finish in the gold class on Saturday, soaking wet and completely cold – CONGRATULATIONS & RESPECT!
In the silver class, the Dane Peter Weiss prevailed after a consistently constant performance during the race and fierce fights with his main competitor Fabien Poirot, the Trial World Champion from France. The German Eddie Findling secured the title in the bronze class, while Bernard Hugo landed in second place. The Romanian "local" Emanuel Gyenes won the Iron Class title after a similarly interesting duel with the Frenchman Romain Courty. This means that second place in three of the five classes is each occupied by a French!
Martin Freinademetz at the end of the event and after eight months of fighting for the race: "It still feels a bit unreal, I can hardly believe that the Red Bull Romaniacs 2020 actually took place! To get to this point, we had to completely reposition ourselves, endure dark, uncertain moments of despair and dig deep into our pockets financially. But we did it, thanks to my exceptional world-class team, thanks to our loyal, convinced partners and the support of the racing drivers. We have provided proof that it is possible to hold an international motorsport event in these difficult times. In addition to the necessary persistence, this also requires a lot of cooperation with the authorities, careful implementation of the security requirements and a little luck. It was an important learning experience and helps us pave the way for future events.
But the long fight was worth it – and after seeing all the happy faces of our participants and the positive feedback, I would do it again anytime! '
Gold Class – Romaniacs 2020 – Day 4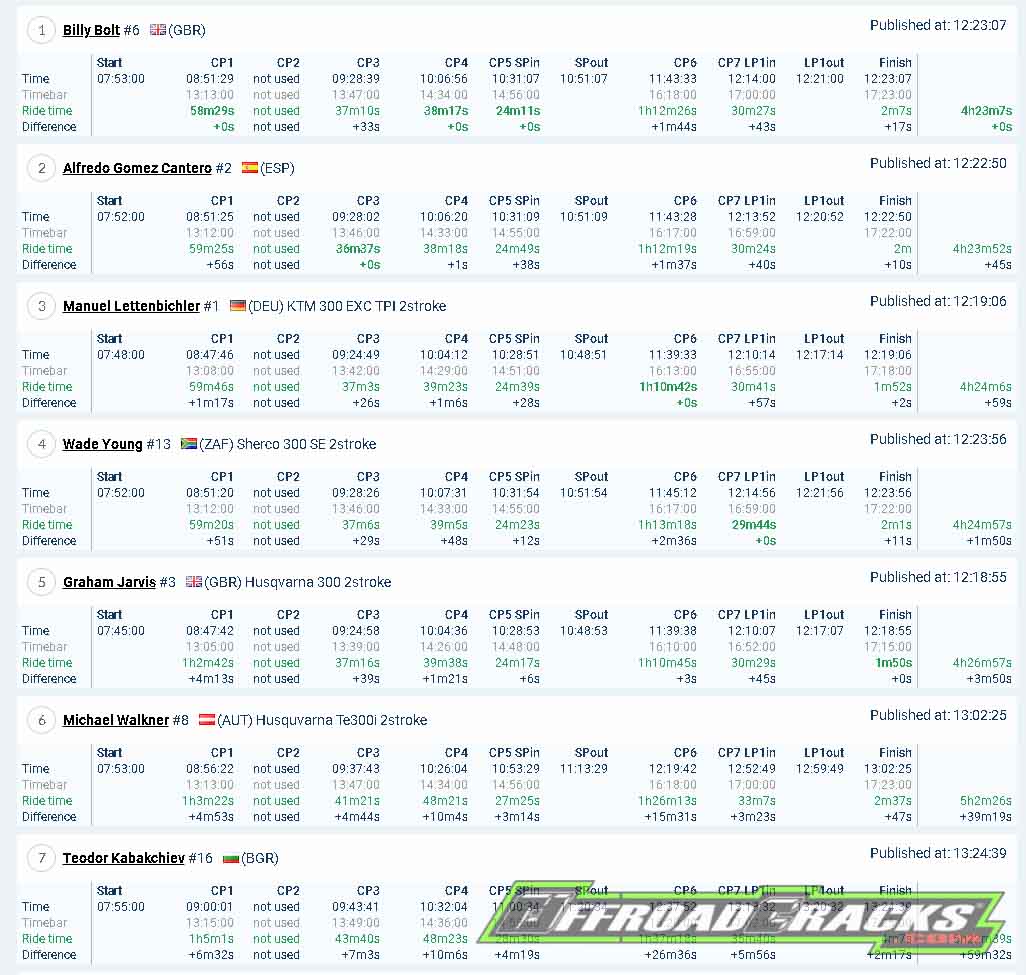 Gold class – overall ranking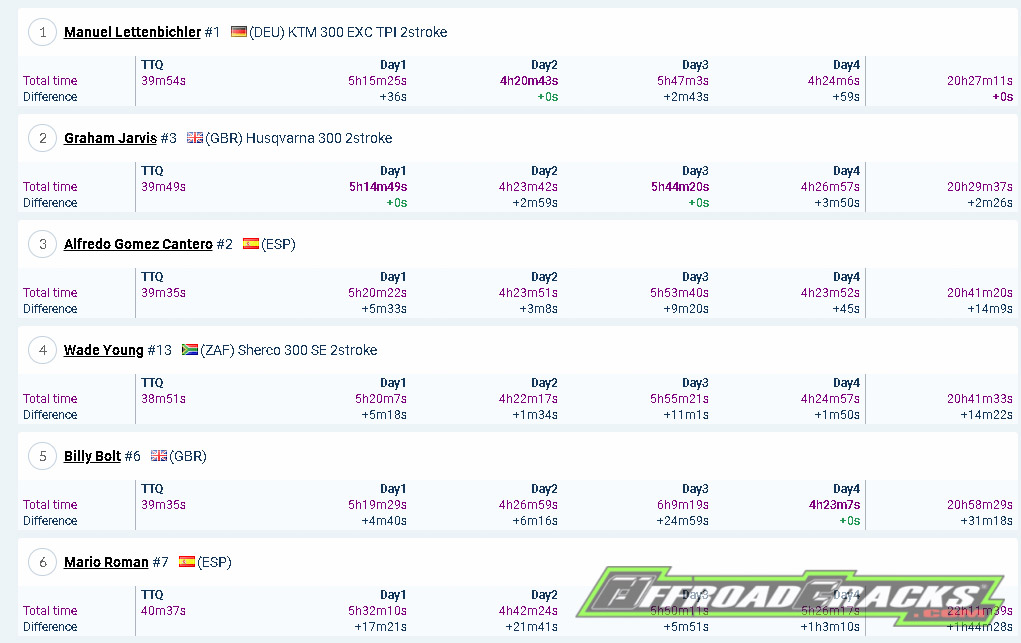 Silver Class – Romaniacs 2020 – Day 4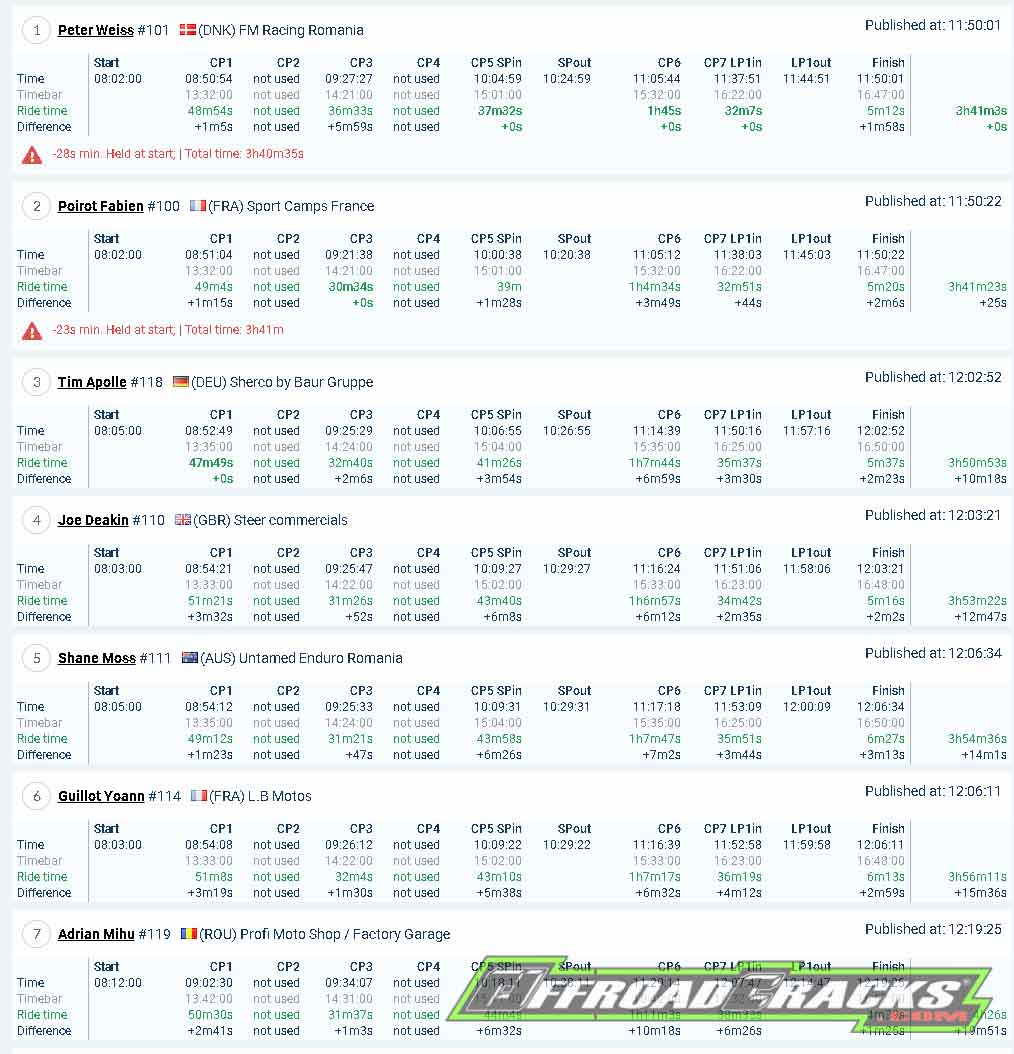 Silver class – overall ranking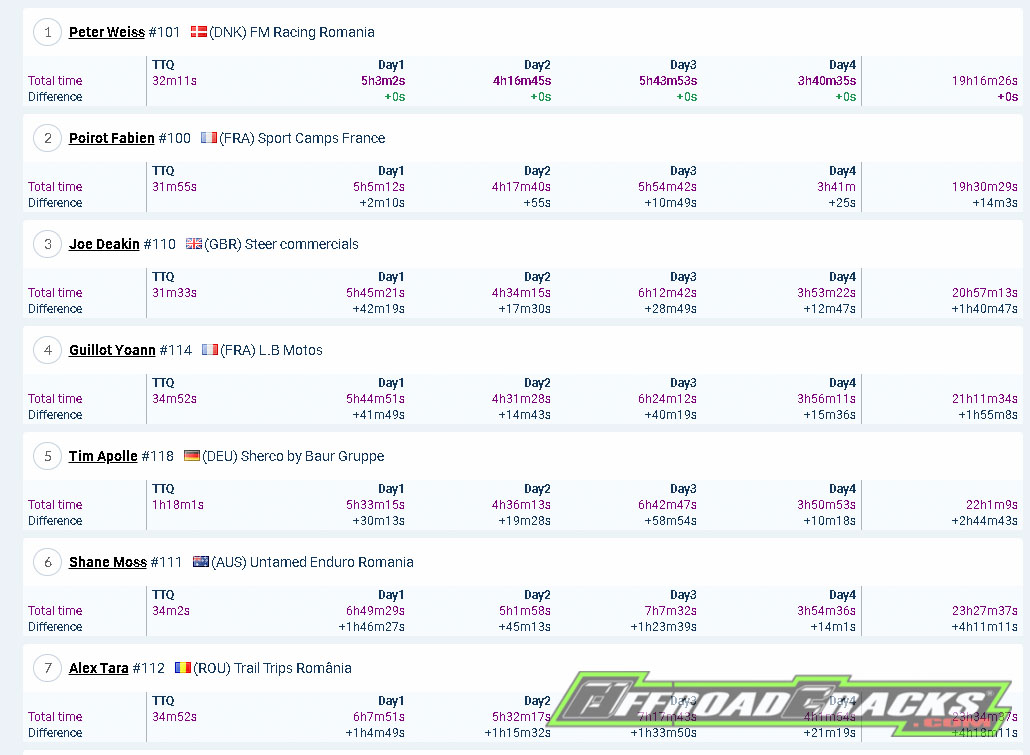 Bronze Class – Romaniacs 2020 – Day 4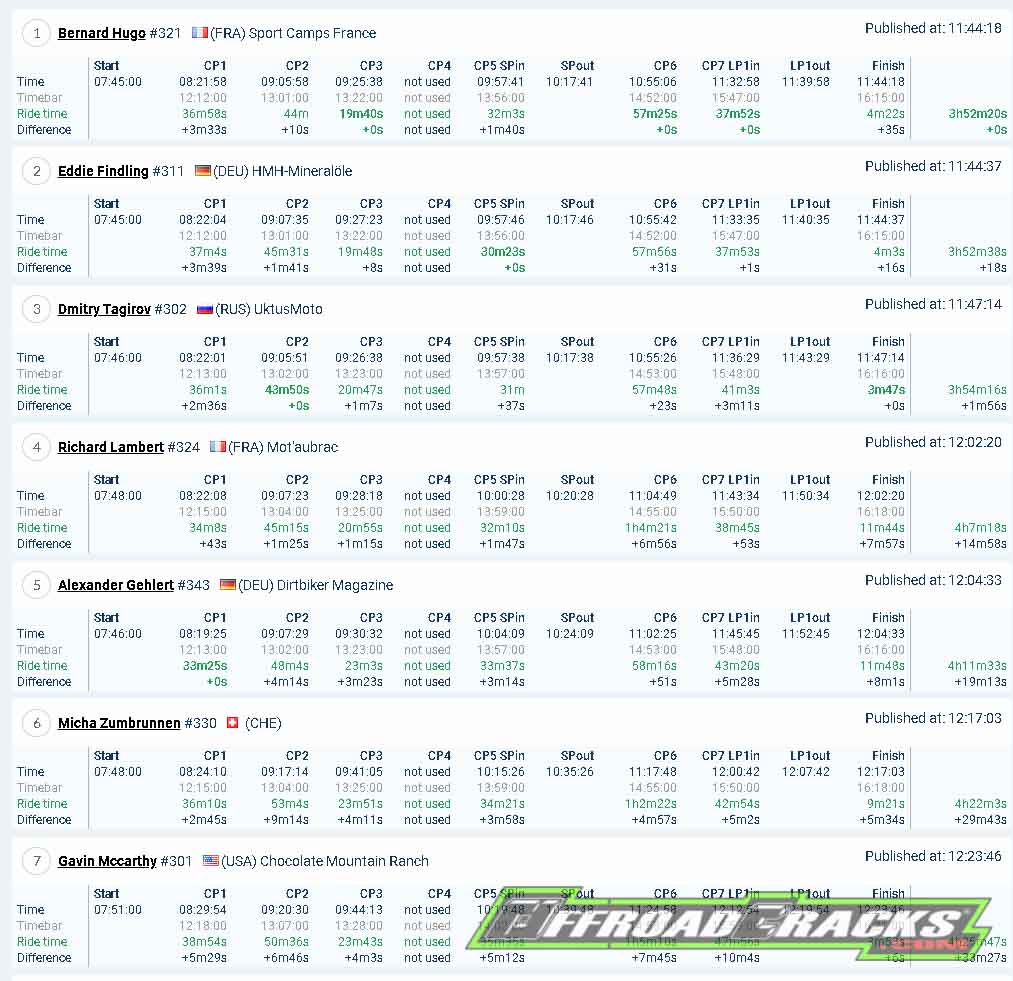 Bronze class – overall ranking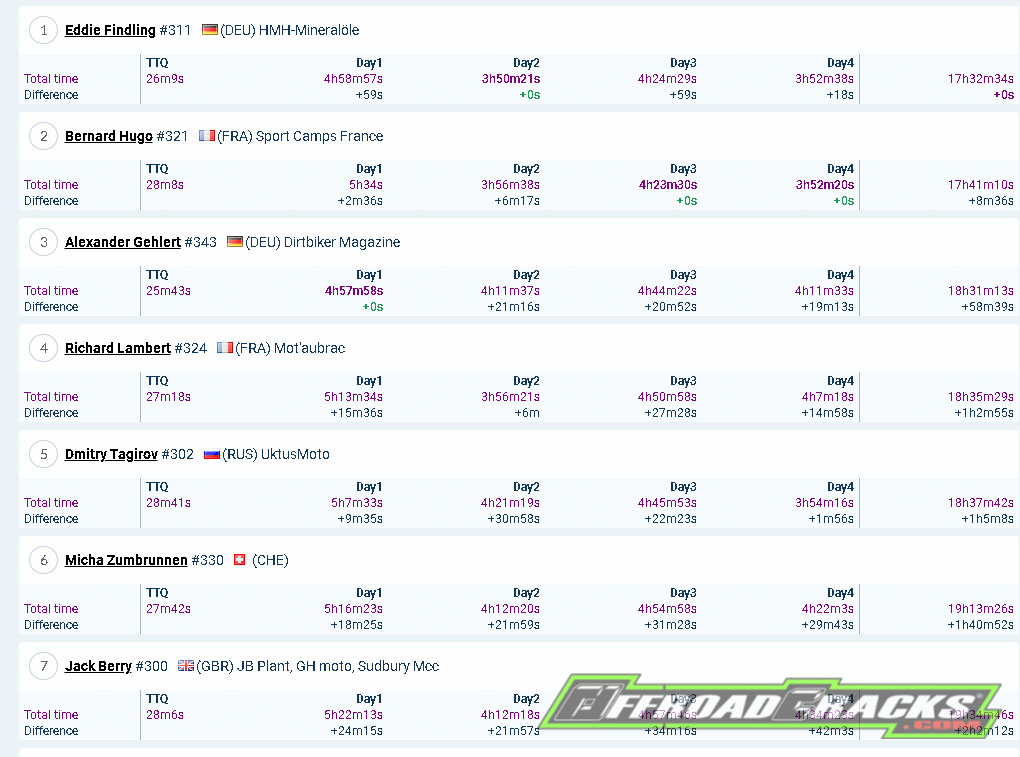 Iron Class – Romaniacs 2020 – Day 4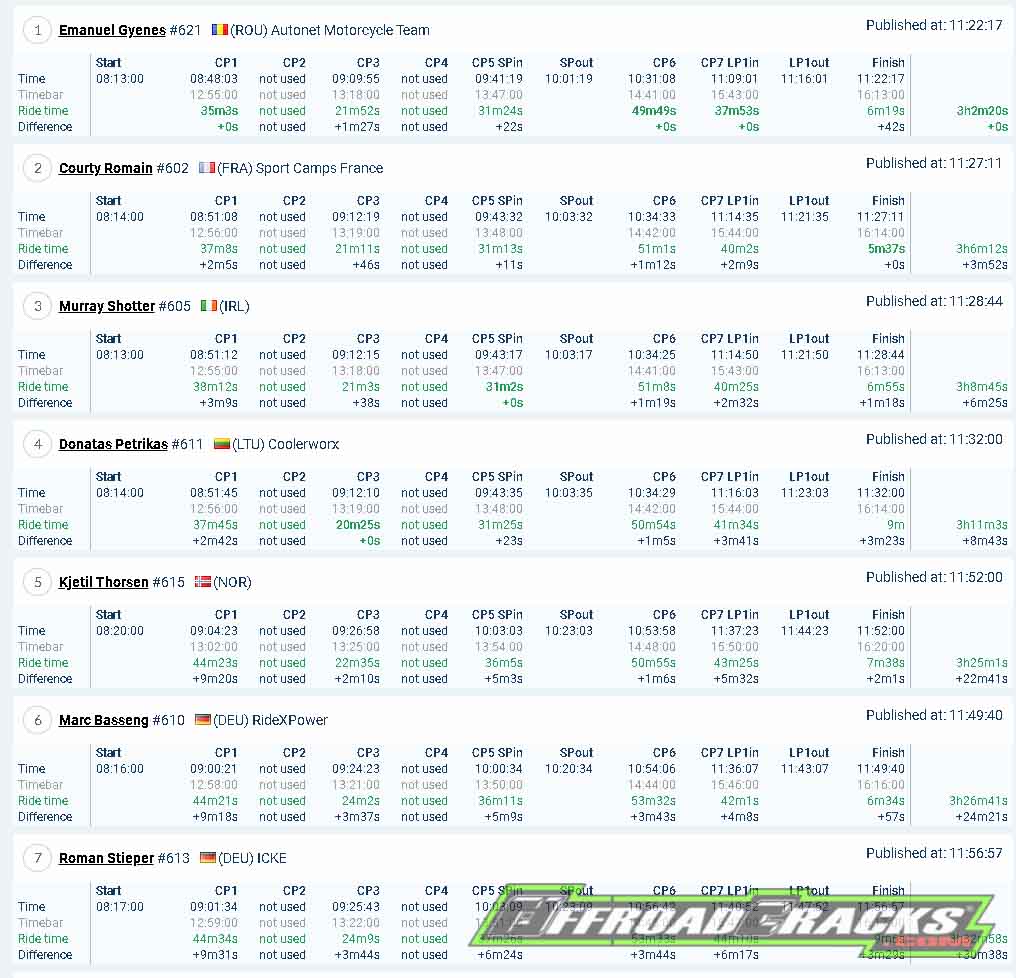 Iron class – overall ranking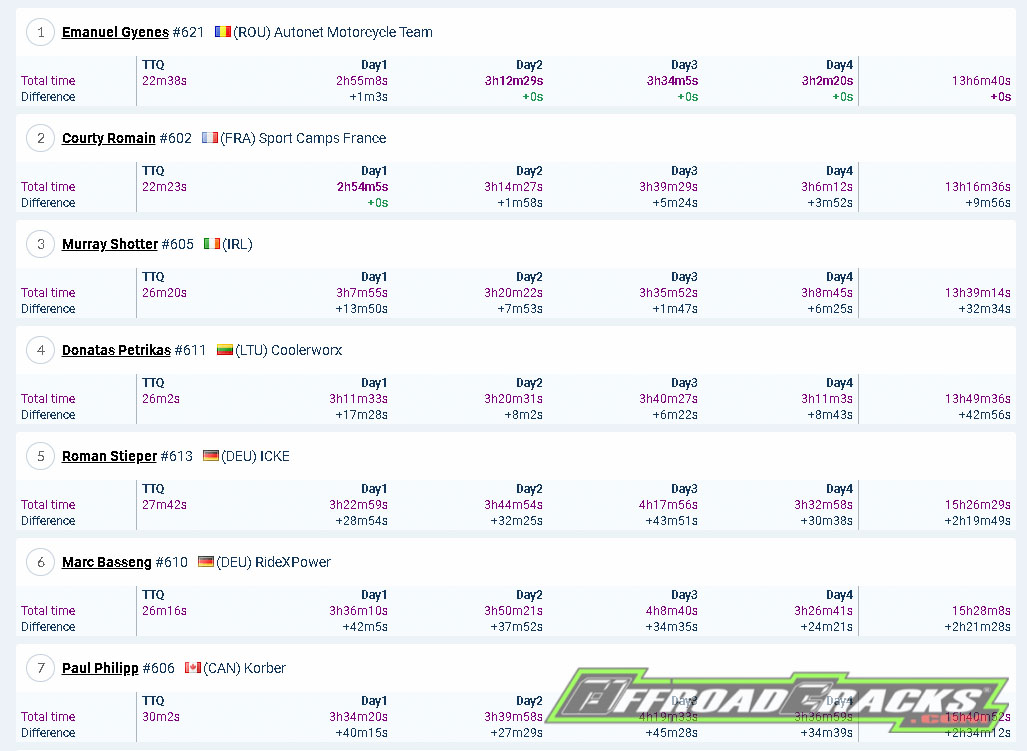 Quelle / Source: Red Bull Romaniacs