OnBoard – Mario Roman (Sherco SE 300 Factory 2021)
---
HINWEIS: Das Video ist noch deaktiviert, damit keine unerwünschte Datenübertragung zu Youtube stattfindet. Zur Aktivierung bitte auf das Vorschaubild/Video-Link klicken. Damit werden Daten übermittelt, zu deren Art, Umfang und Verwendungszweck wir keineAuskünfte geben können.
---
NOTE: The video is still deactivated so that no unwanted data transfer to YouTube takes place. To activate, please click on the preview image / video link. This transmits data about the type, extent and purpose of which we cannot provide any information.
---

Die zweite Ausgabe des Red Bull Overrides fand auf der Rock Ridge Ranch in Dacatur (Texas/USA) im Rahmen der nordamerikanischen Hardenduro-Meisterschaft satt. Über sechs Stunden Fahrzeit bei tiefsten Temperaturen samt Nachtfahrt und teilweise gefrorenem Boden verlangte den Fahrern alles ab. Im Lauf des Rennens wurde immer wieder neue Override-Abschnitte geöffnet, die den Schwierigkeitsgrad derart erhöhte, dass nur 15 Fahrer aller Teilnehmer innerhalb des vorgegeben Zeitrahmens drei Runden schafften.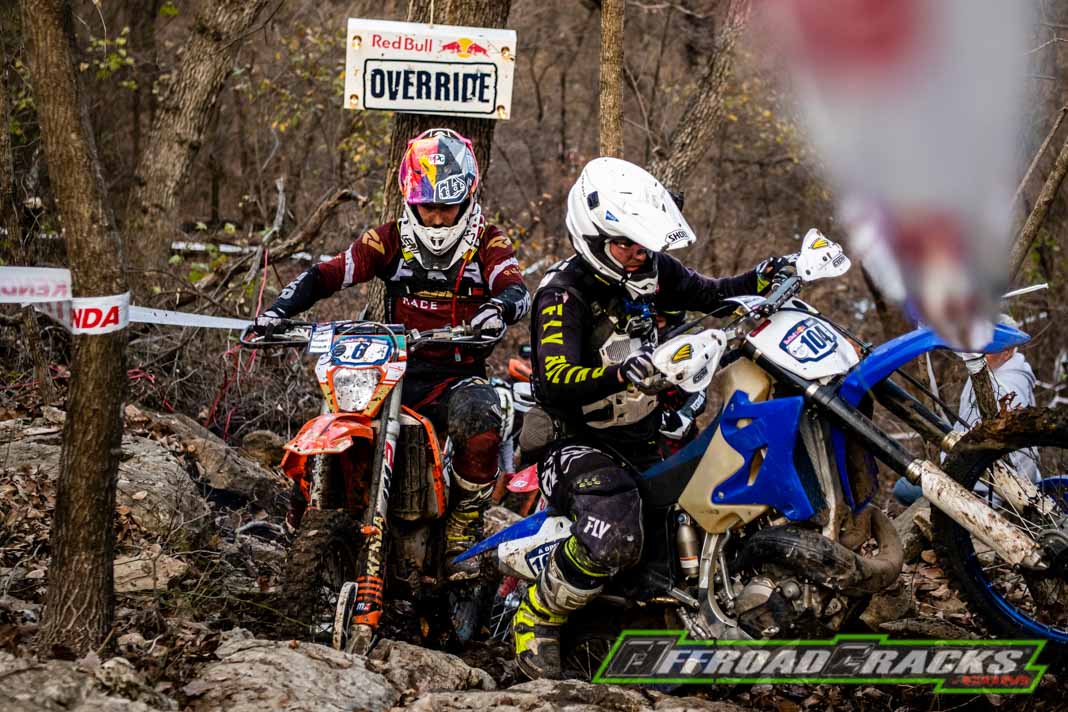 Override-Abschnitte: Damit konnte man den ursprünglichen Kurs abkürzen und Zeit einsparen, sofern man den gesteigerten Anspruch auch fahrerisch bewältigen konnte.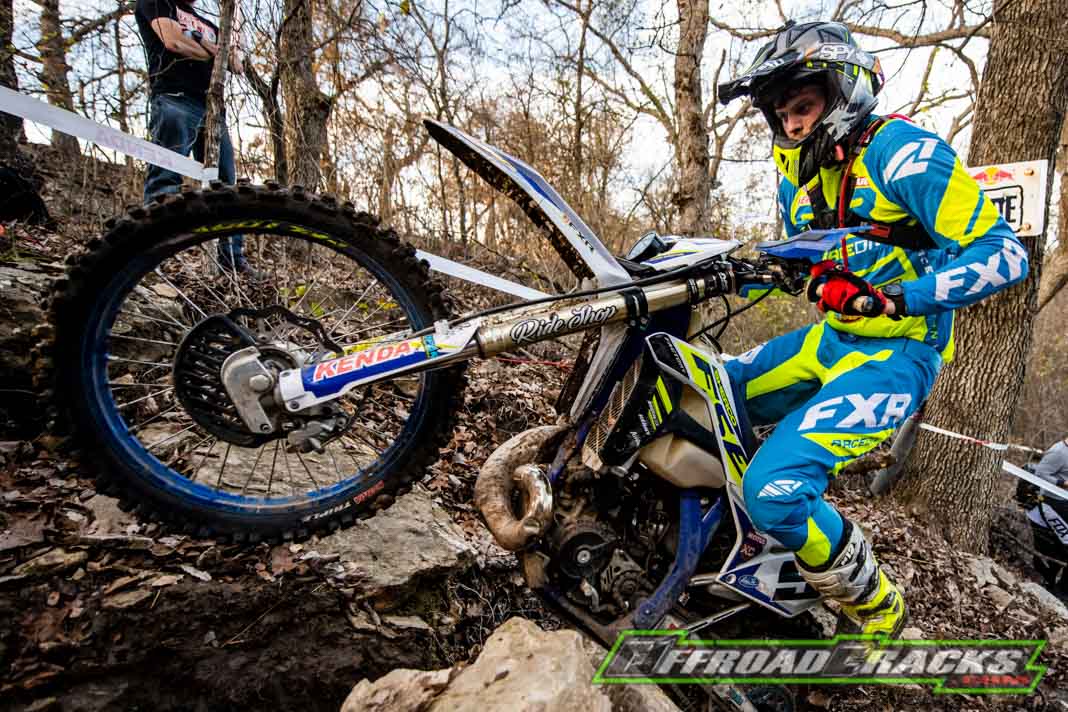 In der Pro Klasse ging es zwischen den Sherco-Kollegen und Factory Fahrern Cody Webb und Mario Roman bis in die Nacht hinein heiß her. Der für Sherco FactoryONE am Start stehende Cody Webb hatte alle Hände gegen seinen stärksten Rivalen aus Europa Mario Roman zu tun, dessen Untersatz von Sherco Colorado vorbereitet wurde. Denn beide bewegten wie nicht anders zu erwarten eine Sherco SE 300 2T Factory 2021 mit der sich Cody den Holeshot sichern konnte.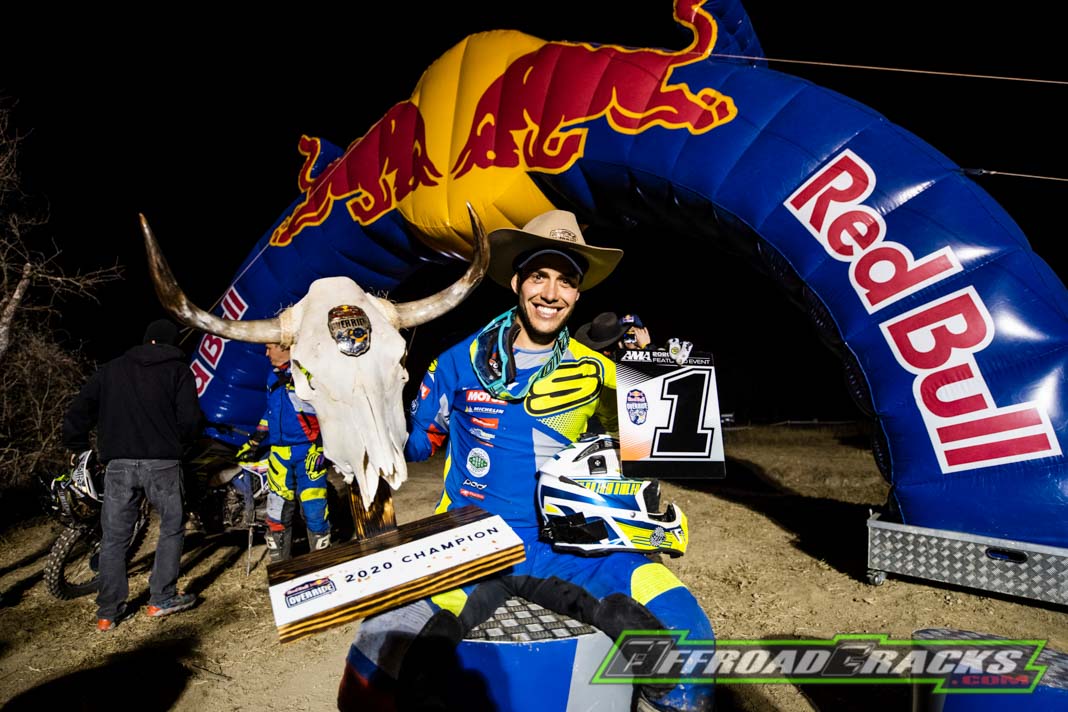 Während gut 3 Stunden Fahrzeit, also die Hälfte der Gesamtdistanz, hatte Cody plötzlich mit Krämpfen zu kämpfen und musste Mario ziehen lassen. Doch Muskelkrämpfe schienen Programm zu sein, denn auch der Drittplatzierte KTM-Werksfahrer Trystan Hart musste deswegen sogar kurzzeitig im Rennen alle fünf Sekunden vom Bike steigen, wie er selbst sagte, weil er ansonsten wegen der massiven Schmerzen in den Beine diese nicht mehr einsetzen konnte.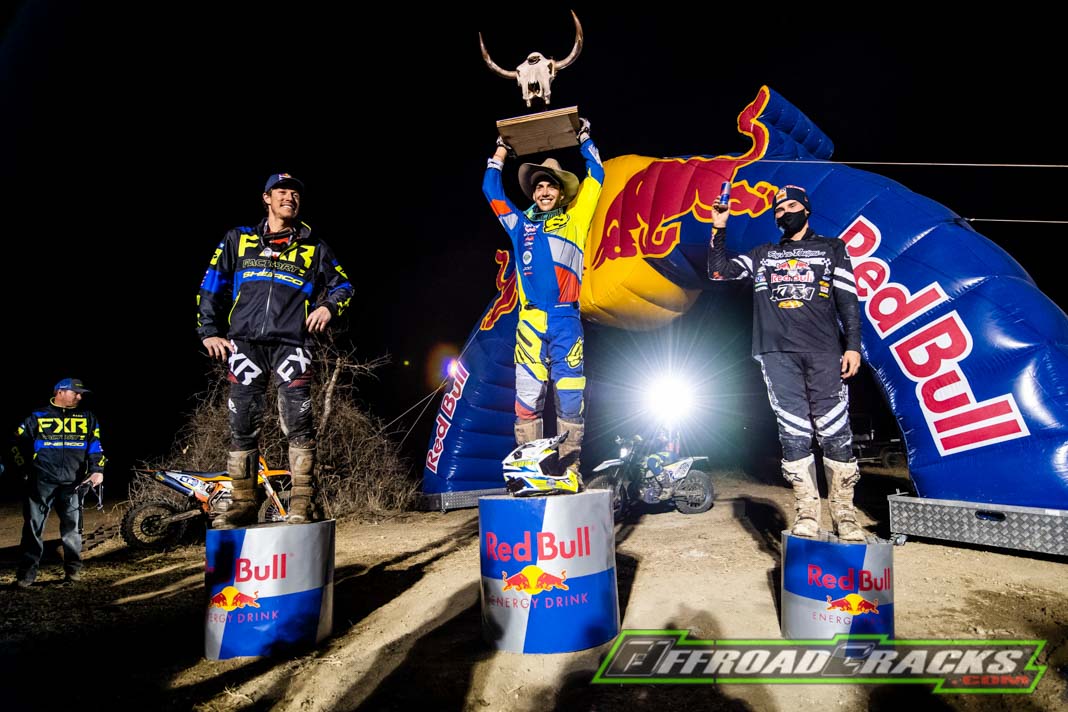 Letztendlich konnte sich beim letzten Lauf zur nordamerikanischen Hardenduro-Meisterschaft 2020 Mario Roman gegen Cody Webb durchsetzen. Gefolgt von KTM Fahrer Trystan Hart und den beiden Sherco Piloten Nick Fahringer und Quinn Wentzel. Damit zeigt Sherco auch in den USA Flagge und beweist, dass ihr Produkte auch im Land der großen Träume bestechen können.
Ergebnisse (inoffiziell)
1. Mario Roman Sherco 5:46:31 (8 Runden, CP1)
2. Cody Webb Sherco 5:51:08 (8 Runden)
3. Trystan Hart KTM 6:00:06 (7 Runden)
4. Nick Fahringer Sherco 6:09:36 (6 Runden)
5. Quinn Wentzel Sherco (5 Runden, CP1)
6. Keith Sweeten
7. James Flynn GasGas
8. Josh Staley GasGas
9. Tyler Kinkade
10. Rodrigo Lopes KTM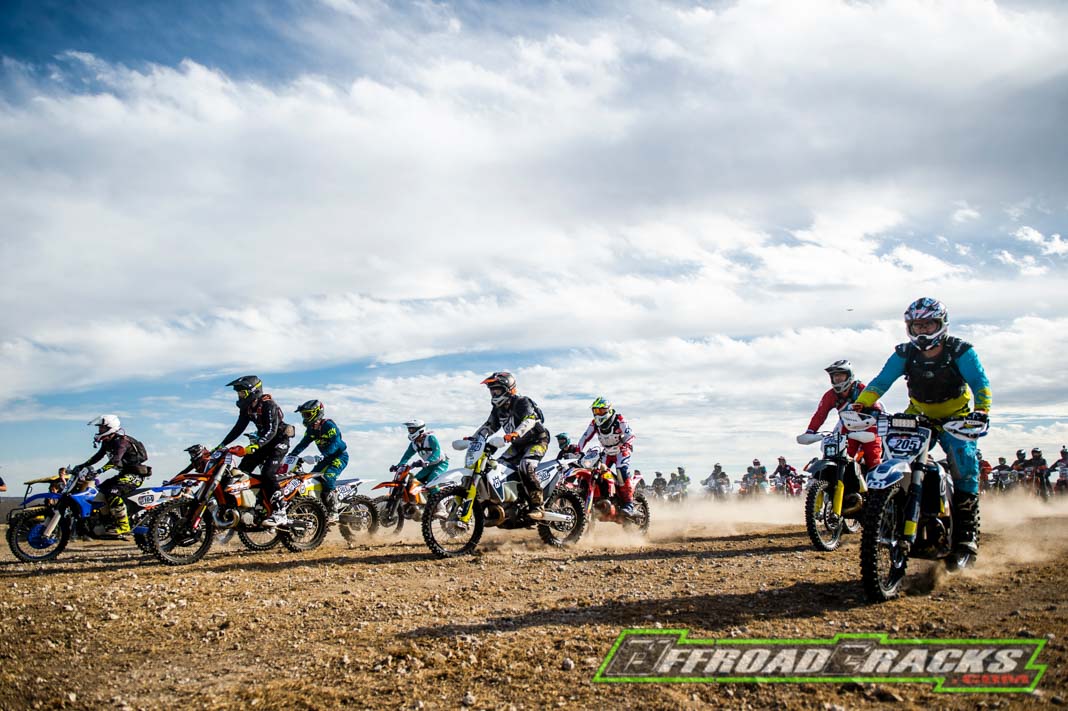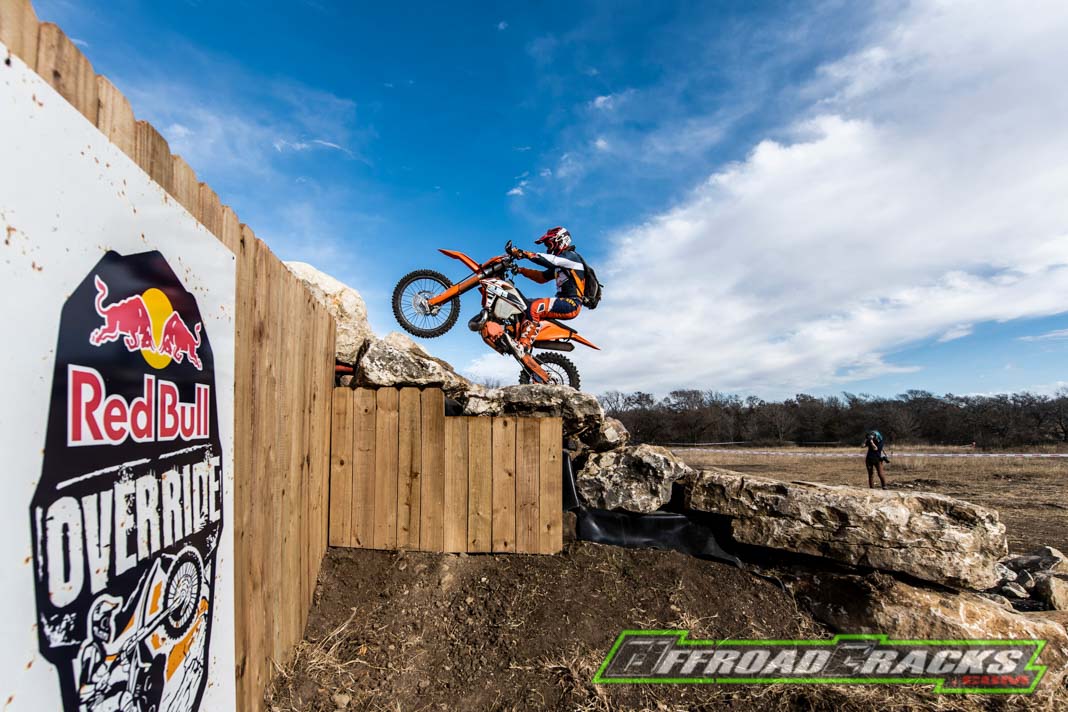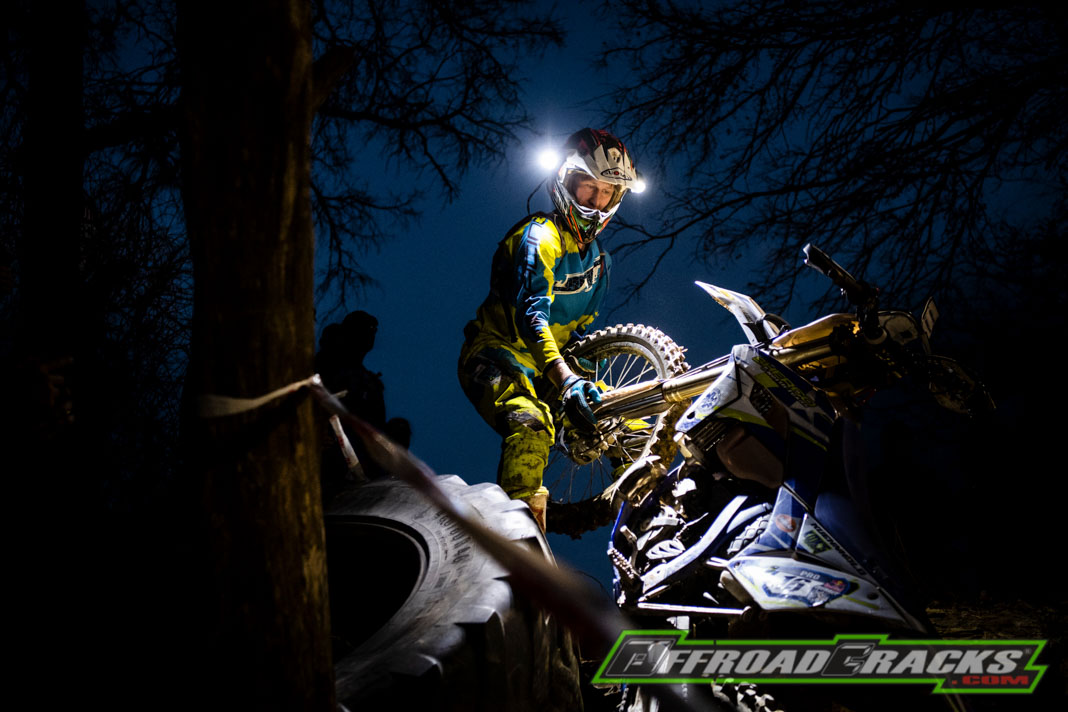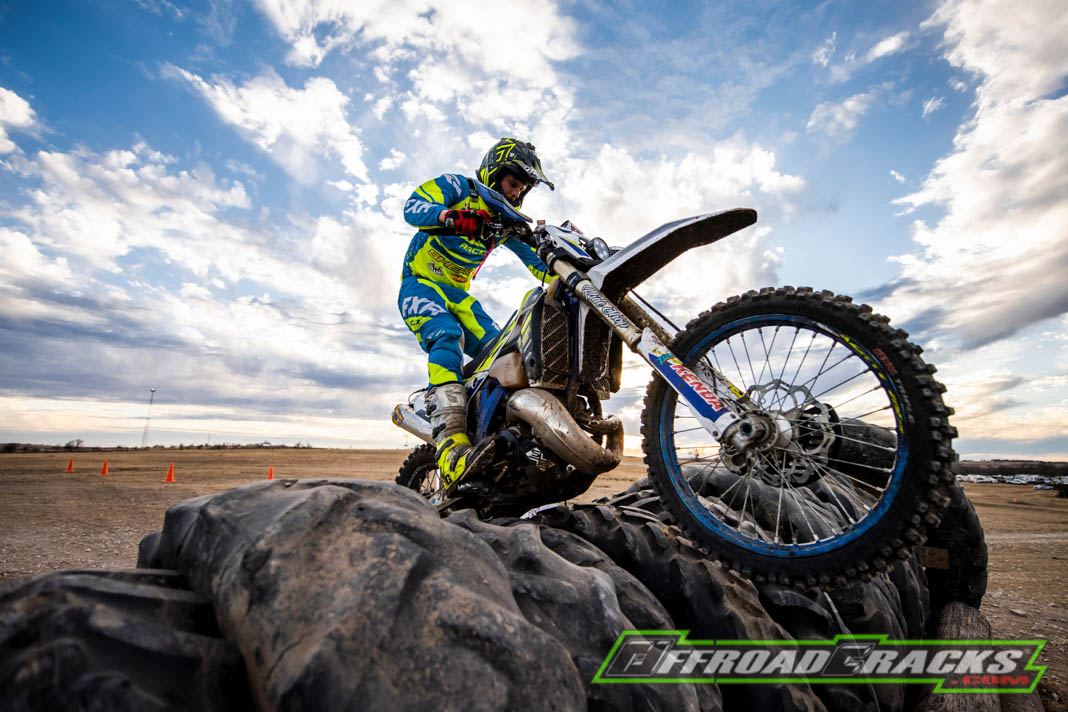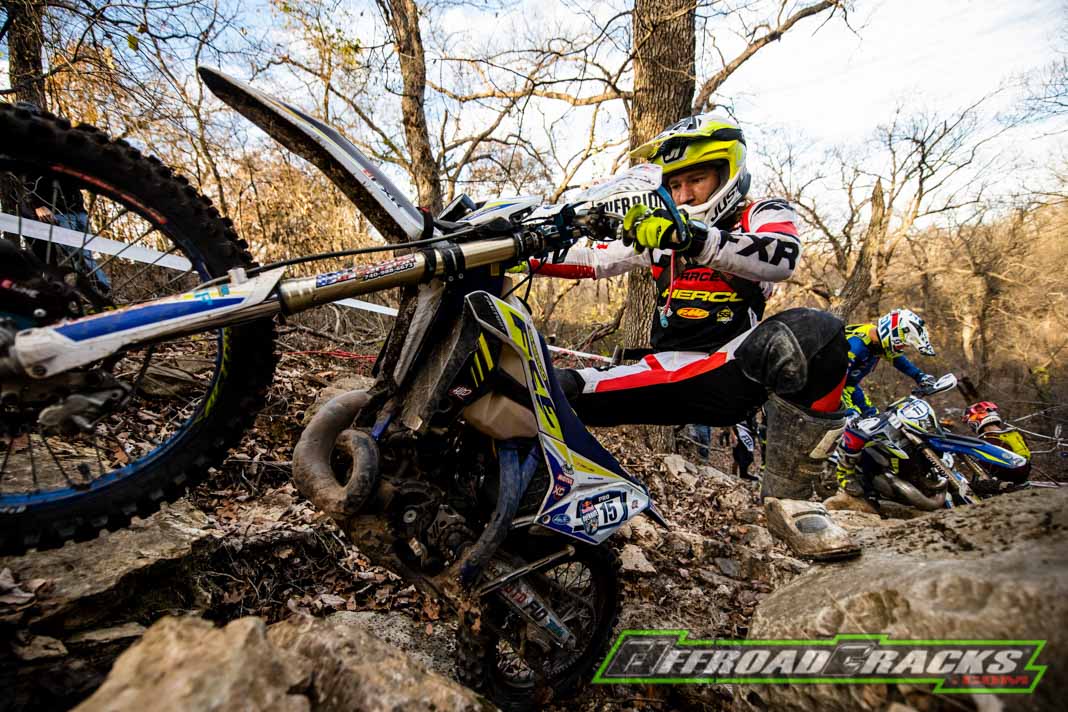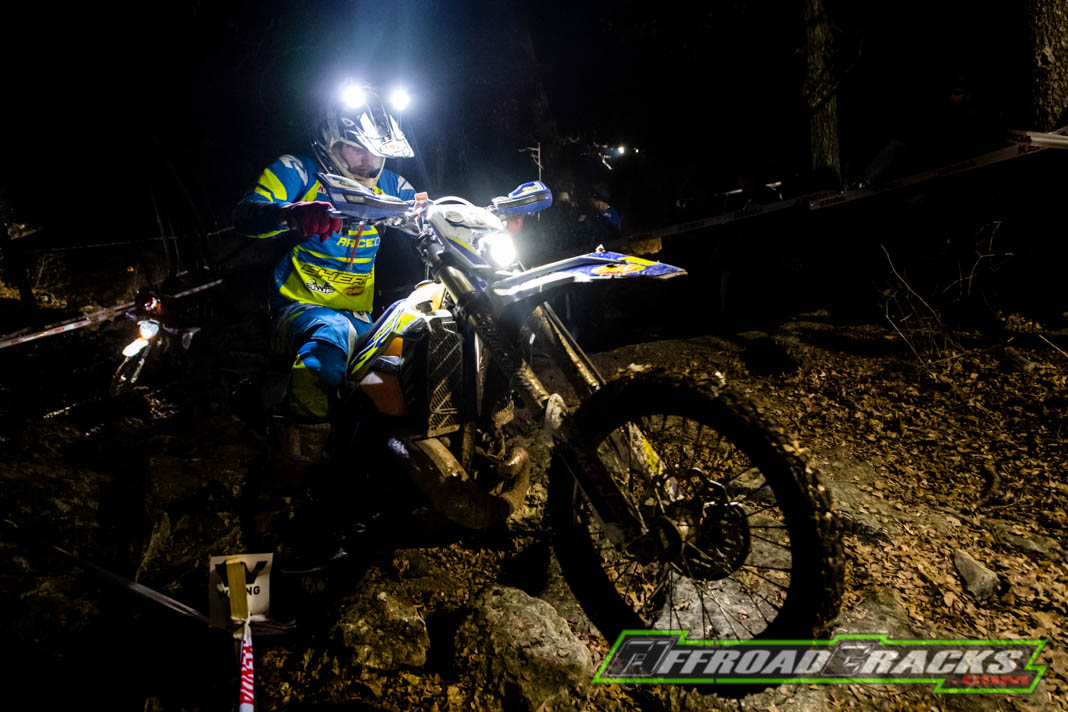 ---

The second edition of the Red Bull Override took place at the Rock Ridge Ranch in Dacatur (Texas / USA) as part of the North American Hardenduro Championship. More than six hours of driving time at the lowest temperatures including night driving and partly frozen ground demanded everything from the drivers. During the course of the race, new override sections were opened again and again, which increased the level of difficulty to such an extent that only 15 drivers of all participants managed three laps within the given time frame.
Override sections: This made it possible to shorten the original course and save time, provided that the increased demands could also be met with the driver.
In the Pro Class, Sherco colleagues and Factory drivers Cody Webb and Mario Roman were hot until late at night. Sherco FactoryONE's Cody Webb had his hands full against his strongest rival from Europe, Mario Roman, whose base was prepared by Sherco Colorado. Because, as expected, both moved a Sherco SE 300 2T Factory 2021 with which Cody was able to secure the holeshot.
During a good 3 hours of driving, i.e. half of the total distance, Cody suddenly had cramps and had to let Mario go. But muscle cramps seemed to be the order of the day, as the third-placed KTM factory rider Trystan Hart even had to get off the bike for a short time during the race, as he said himself, because otherwise he could no longer use it because of the massive pain in his legs.
Ultimately, Mario Roman was able to prevail against Cody Webb in the last run of the North American Hardenduro Championship 2020. Followed by KTM rider Trystan Hart and the two Sherco riders Nick Fahringer and Quinn Wentzel. Sherco is thus also flying its flag in the USA and proving that its products can also impress in the land of big dreams.
Results (unofficial)
1. Mario Roman Sherco 5:46:31 (8 laps, CP1)
2. Cody Webb Sherco 5:51:08 (8 rounds)
3. Trystan Hart KTM 6:00:06 (7 laps)
4. Nick Fahringer Sherco 6:09:36 (6 laps)
5. Quinn Wentzel Sherco (5 rounds, CP1)
6. Keith Sweeten
7. James Flynn GasGas
8. Josh Staley GasGas
9. Tyler Kinkade
10. Rodrigo Lopes KTM
Quelle / Source:Red Bull, Sherco