Das offizielle Monster Energy Yamaha Rallye Team freut sich, eine verstärkte Fahreraufstellung für die FIM-Cross-Country-Rallyes-Weltmeisterschaft 2020 bekannt zu geben. Andrew Short und Ross Branch stoßen nun zum Team, nachdem Luciano Benavides die zurückgelassene Lücke im Husqvarna-Werksteam von Shorty schließen wird. Beide Rennfahrer zeigten beeindruckendes Tempo und die Fähigkeit, Widrigkeiten bei der diesjährigen Rallye Dakar zu überwinden und werden eine wichtige Stützen des offiziellen Monster Energy Yamaha Rallye Teams darstellen.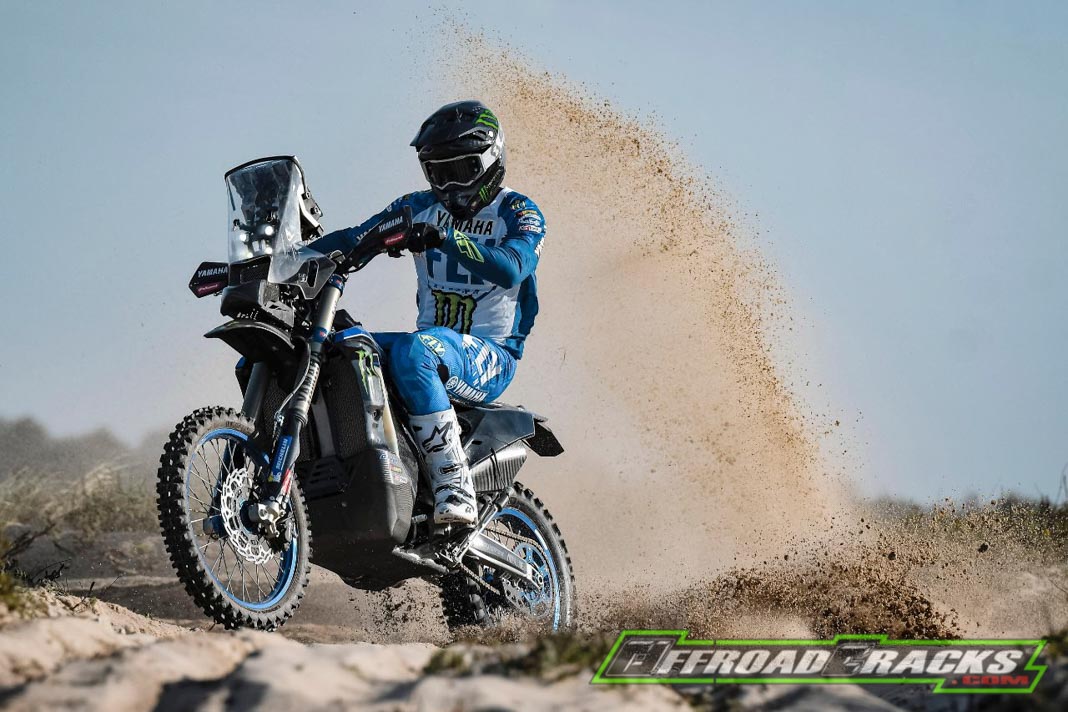 Andrew Short ist einer der vielseitigsten und erfolgreichsten Offroad-Motorradrennfahrer der Welt. Als äußerst erfahrener US-amerikanischer Supercross- und Motocross-Teilnehmer mit fast 40 Podiumsergebnissen war er auch ein Gewinner des Motocross of Nations-Teams 2010 im Team USA.
Der gebürtige Texaner wechselte nach seiner 16-jährigen Supercross- und Motocross-Karriere Ende 2017 zu Cross-Country-Rallye. Seitdem hat Andrew bei seiner ersten Rallye Dakar im Jahr 2018 insgesamt drei Dakars absolviert und wurde Vizemeister der Silk Way Rallye 2019 und gewann die Rallye du Maroc 2019.
Ross Branch war einer der herausragenden Fahrer bei der Rallye Dakar 2020. Der 33-Jährige aus Botswana stellte sich schnell auf das unvorhersehbare saudi-arabische Terrain ein und gewann die zweite Etappe des Events. Er holte sich trotz seiner Verletzung viele weitere Top-Ten-Etappenergebnisse.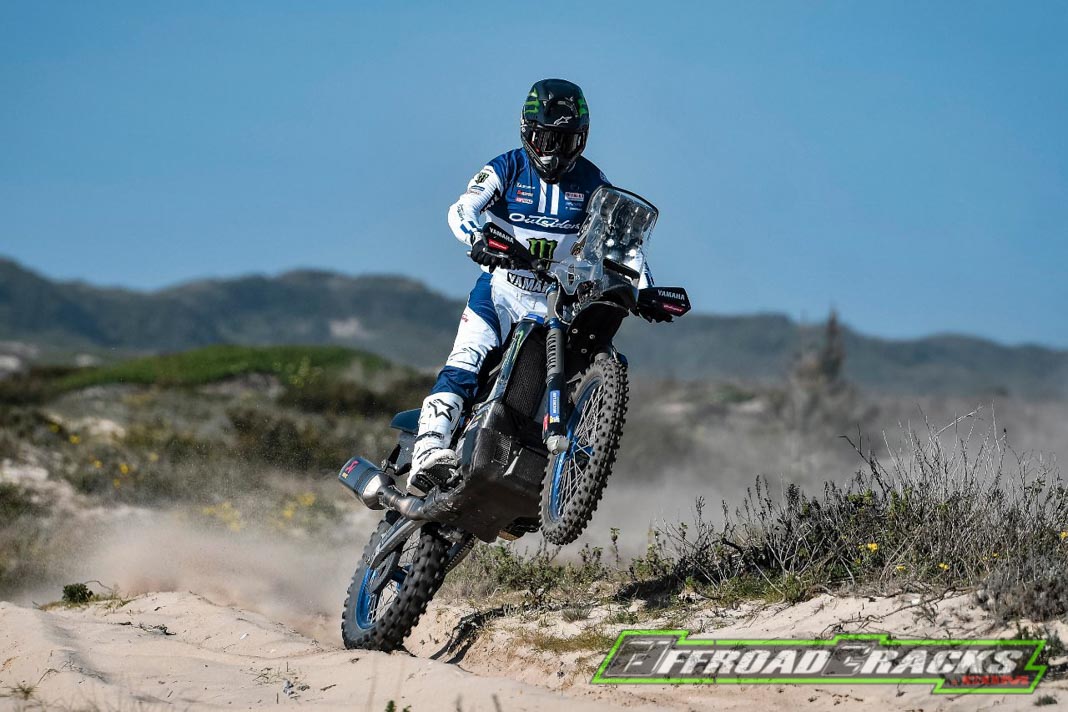 Ross nahm an seiner ersten Rallye Dakar im Jahr 2019 teil und beendete das südamerikanische Event als 13. in der Motorradklasse und als bestplatzierter Rookie des Events. Er wurde außerdem Zweiter bei der Rallye Merzouga und Achter bei der Rallye du Maroc im Jahr 2019.
Short und Branch sollten bei der Abu Dhabi Desert Challenge ihr Debüt für das offizielle Team der Monster Energy Yamaha Rally geben. Da die Eröffnungsveranstaltung der FIM-Cross-Country-Rallyes-Weltmeisterschaft 2020 aufgrund des Ausbruchs verschoben wurde, ist das neue Ziel die Rallye Kasachstan, die vom 24. bis 29. Mai stattfindet.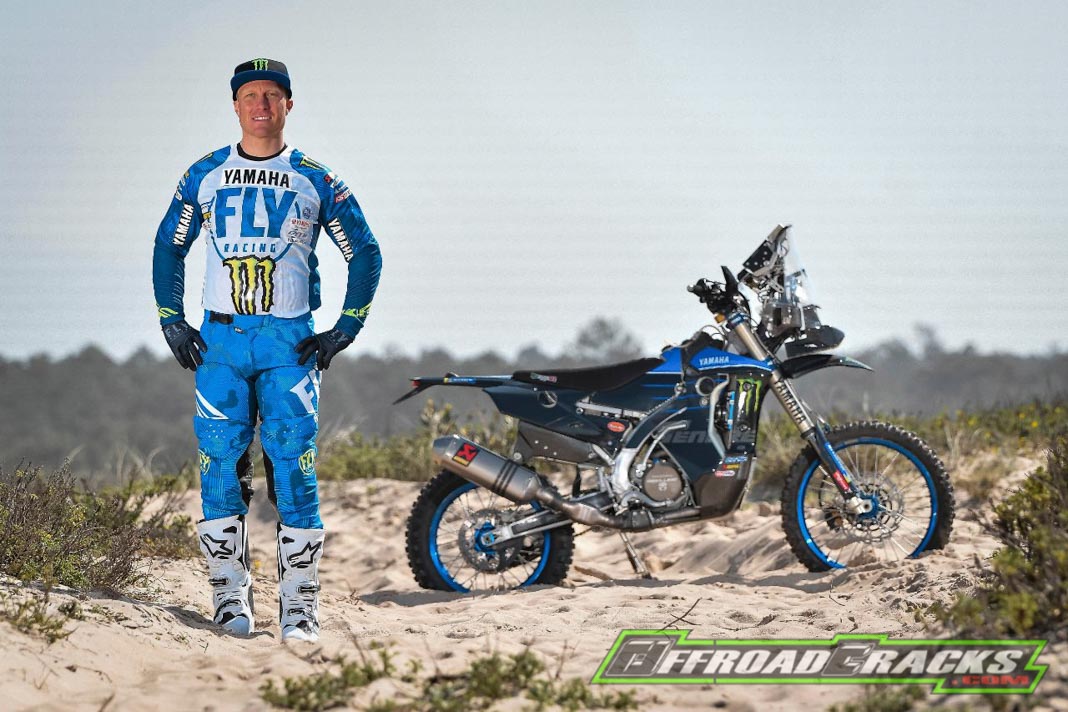 Andrew Short
"Ich freue mich sehr, vor der FIM-Rallye-Weltmeisterschaft 2020 dem offiziellen Team der Monster Energy Yamaha Rallye beizutreten. Ich freue mich darauf, mit einer neuen Gruppe von Menschen und einer Marke zusammenzuarbeiten, die in der Vergangenheit bei Rallyes viel Erfolg hatte. Ich weiß, dass jeder im Team mich dazu drängen wird, mich zu verbessern und bessere Ergebnisse zu erzielen. Mein Hauptziel ist Dakar 2021, aber bis dahin hoffen wir, dass viele Renn- und Vorbereitungsarbeiten erledigt werden, und ich kann es kaum erwarten, endlich loszulegen."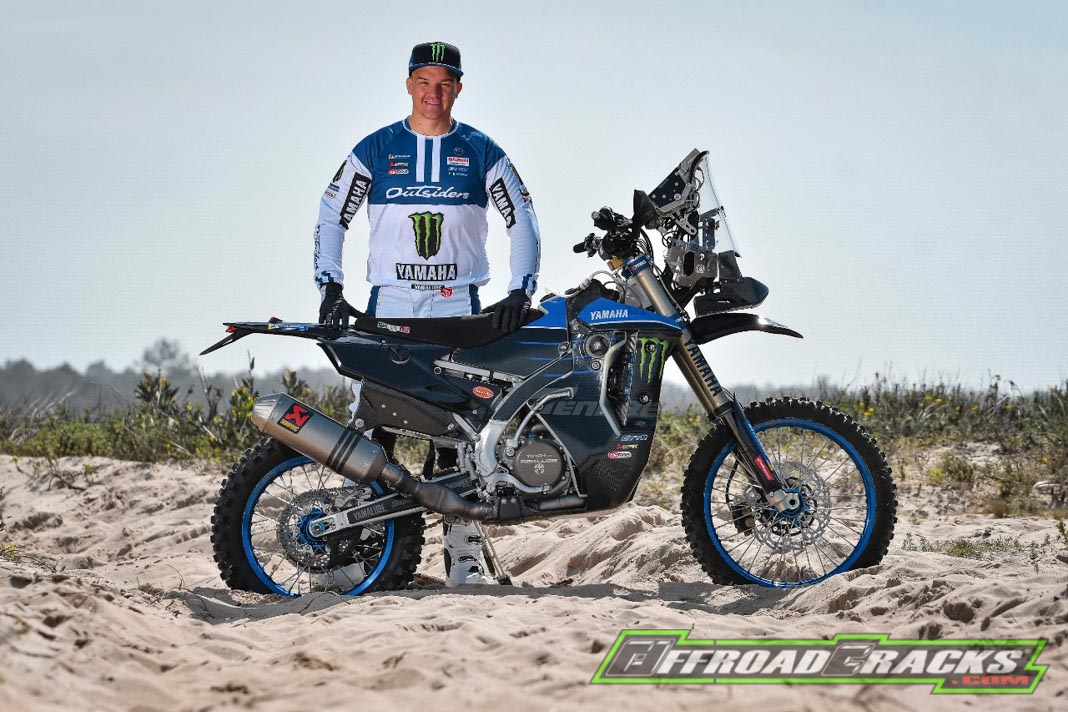 Ross Branch
"Der Beitritt zum offiziellen Monster Energy Yamaha Rallye Team ist für mich ein wahr gewordener Traum. Ich habe in den letzten Jahren hart daran gearbeitet, Teil eines offiziellen Rallye-Teams zu werden. Die Gelegenheit mit einem Team zusammenzuarbeiten, das sich sowohl auf Dakar als auch auf die Rallye-Weltmeisterschaft konzentriert, ist für mich unglaublich. Ich möchte mich als Rennfahrer verbessern und glaube, dass ich die Geschwindigkeit habe, um bessere Ergebnisse zu erzielen. Der Gewinn einer Etappe bei Dakar in diesem Jahr hat mein Selbstvertrauen enorm gestärkt. Jetzt habe ich die Unterstützung von Monster Energy Yamaha. Ich bin gespannt, was ich erreichen kann."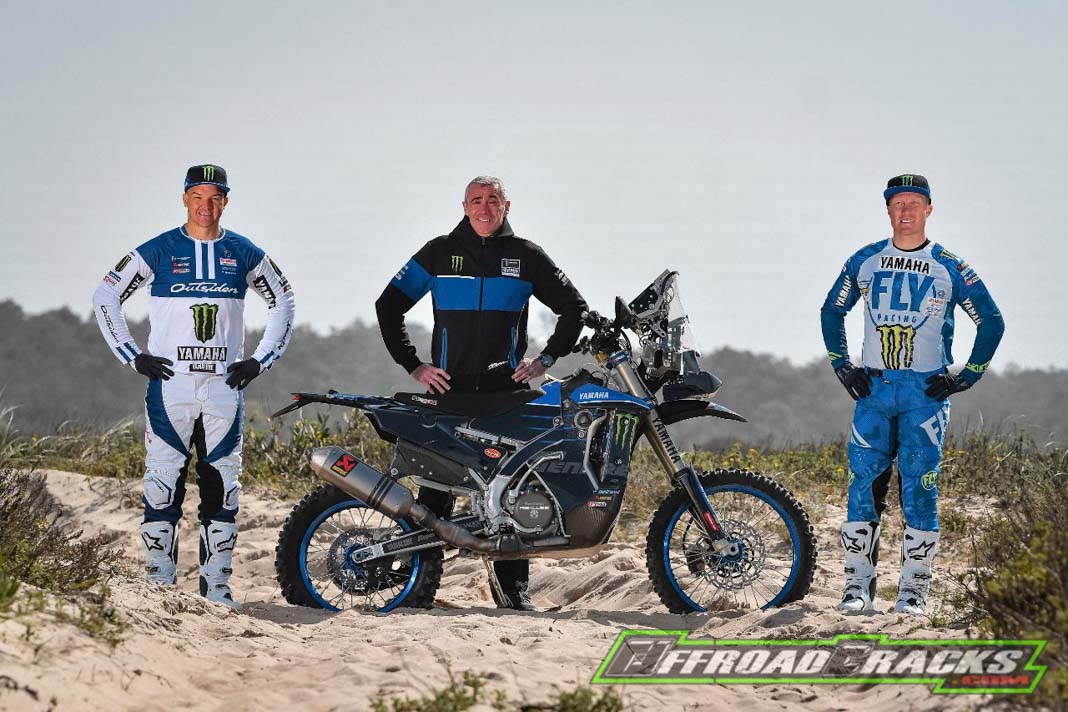 Alexandre Kowalski  – Yamaha Europe OFFROAD Racing Manager
"Wir freuen uns  Andrew und Ross als Mitglieder des offiziellen Monster Energy Yamaha Rallye Team begrüßen zu dürfen. Wwei Top-Fahrer von denen wir sicher sind, dass sie großartige Ergebnisse liefern werden. Sie kommen von verschiedenen Kontinenten und haben sehr unterschiedliche fahrerische Backgrounds, aber beide wollen bei Rallyes mehr erreichen und sind voller Energie und Begeisterung. Bei der diesjährigen Rallye Dakar haben wir gesehen, dass sich beide Fahrer an das Gelände des Events anpassen konnten, was enorm wichtig war. Zusammen mit den bestehenden Fahrern des Teams freuen wir uns alle darauf, zusammenzuarbeiten und gemeinsam viele großartige Erfolge zu erzielen."
---
HINWEIS: Mit Anklicken des Videos stellen sie automatisch eine Verbindung zu Youtube/Google her, was einen ungewünschten personenbezogenen Datenaustausch mit sich bringen kann. Weitere Infos unter: www.google.de/privacy
---

The Monster Energy Yamaha Rally Official Team are excited to announce a strengthened rider line-up for the 2020 FIM Cross-Country Rallies World Championship, as Andrew Short and Ross Branch join the squad. Both racers showed impressive pace and the ability to overcome adversity at this year's Dakar Rally and look set to become key members of the Monster Energy Yamaha Rally Official Team.
Andrew Short is one of the world's most versatile and successful off-road motorcycle racers. A hugely experienced US supercross and motocross competitor, with close to 40 career podium results to his credit, he was also a winning member of the USA's 2010 Motocross of Nations team.
Calling time on his 16-year supercross and motocross career, the Texas native switched to cross-country rally racing at the end of 2017. Competing in his first Dakar Rally in 2018, Andrew has since completed three Dakars, placed as runner-up in the 2019 Silk Way Rally and won the 2019 Rally du Maroc.
Ross Branch was one of the stand-out performers at the 2020 Dakar Rally. Quickly adjusting to the unpredictable Saudi Arabian terrain, the 33-year-old from Botswana won the event's second stage, going on to challenge for further wins and take four more top-10 stage results, despite carrying an injury throughout the event.
Competing in his first Dakar Rally in 2019, Ross completed the South American event in 13th overall in the motorcycle class and as the event's highest-finishing Rookie competitor. He also finished as runner-up in the Merzouga Rally and eighth in the Rally du Maroc in 2019.
Short and Branch were set to make their competitive debut for the Monster Energy Yamaha Rally Official Team at the Abu Dhabi Desert Challenge. However, with the opening event of the 2020 FIM Cross-Country Rallies World Championship postponed due to the Covid-19 coronavirus outbreak, the new target is Rally Kazakhstan, which runs from 24-29 May.
Andrew Short:
"I am really excited to be joining the Monster Energy Yamaha Rally Official Team ahead of the 2020 FIM Rally World Championship. I'm looking forward to working with a new group of people and a brand that has enjoyed a lot of success in rally in the past. I know everyone in the team will be pushing me to improve and get better results. My main goal is Dakar 2021, but between now and then we hope to get a lot of racing and preparation work done, and I can't wait to get it all started."
Ross Branch:
"Joining the Monster Energy Yamaha Rally Official Team is a dream come true for me. To become a part of an official factory rally team is what I have been working hard to achieve over the last few years. The opportunity to work with a team that is focused on both Dakar and the rally world championship is amazing for me. I want to improve as a racer and believe that I have the speed to get improved results. Winning a stage at Dakar this year was a huge boost for my confidence, now I have the support of Monster Energy Yamaha I'm excited to see what I can achieve."
Alexandre Kowalski – Yamaha Europe Off-Road Racing Manager:
"Everyone involved in the Monster Energy Yamaha Rally Official Team is extremely pleased to be welcoming both Andrew and Ross, two top riders that we are sure will deliver great results. They come from different continents and have very different riding backgrounds, but they both want to achieve more in rally and are full of energy and enthusiasm. We saw at this year's Dakar Rally that both riders were able to adapt to the event's terrain, which was hugely important. Together with the team's existing riders, we all look forward to working together and enjoying many great achievements together."
Quelle / Source: Yamaha