Das READY TO RACE-Mantra von KTM ist in der 2021er Version der KTM 450 RALLY REPLICA perfekt kanalisiert. In den letzten Jahren hat dieses Modell in limitierte Anzahl dank der Komponenten und der Leistung, die direkt aus Anfragen von Toby Price von Red Bull KTM Factory Racing, Matthias Walkner und Sam Sunderland hervorgegangen sind, einen erhöhten Status erlangt. Dies ist ein Motorrad, das für mehrtägige Cross-Country-Rallyes entwickelt wurde, um selbst die härtesten Anforderungen des Rallye-Rennfahrers zu erfüllen und zu gewinnen.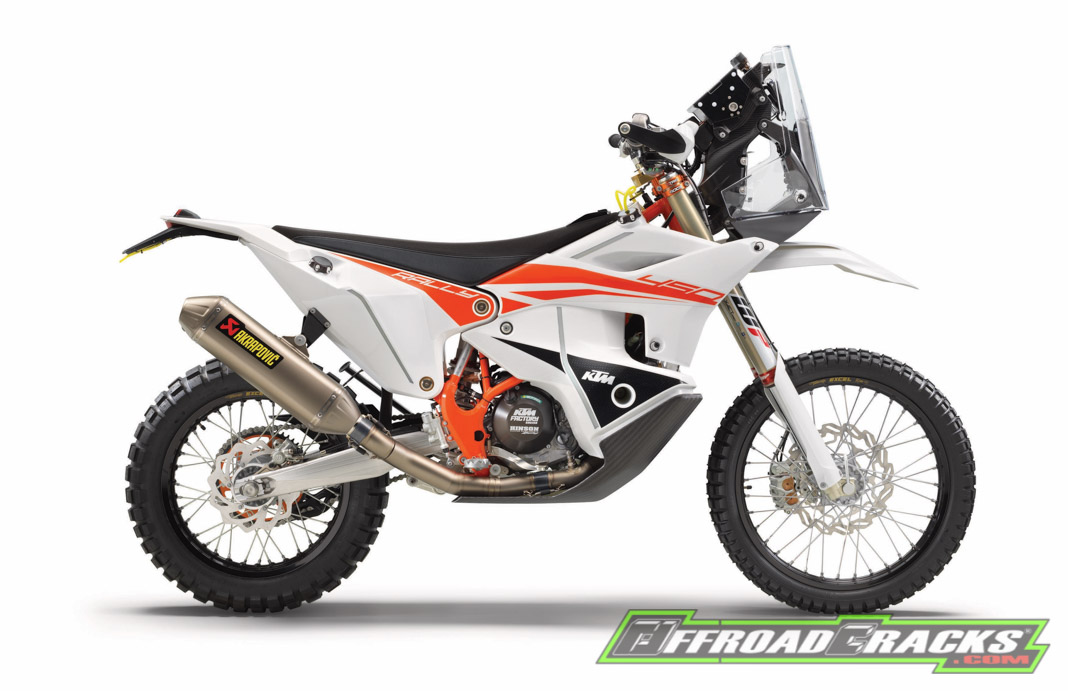 Der feurige 450-cm³-SOHC-Kraftstoffeinspritzmotor ist in ein wettbewerbsfertiges Chassis mit einer Reihe feiner Details eingebettet, um die Exklusivität dieser Maschine zu kennzeichnen. Zu diesen Spezifikationen gehören eine raffinierte WP XACT PRO-Vorderradaufhängung mit ausgefeilter Cone-Valve-Technologie sowie eine zielgerichtete Aerodynamik und Ergonomie, die für ein unvergleichliches Handling in einem weiten Gelände ausgelegt ist.
Für 2021 hat KTM das Motorpaket mit einem brandneuen Getriebe und einem überarbeiteten Schaltmechanismus verfeinert. Durch den direkten Einfluss der Materialien von PANKL Racing Systems innerhalb der KTM Motorsport-Abteilung konnten die Techniker die hervorragende Zuverlässigkeit des Motorrads weiter steigern, aber auch dem Fahrer einer größeren Getriebespreizung präsentieren.
Die Gewohnheiten und Stile der drei Red Bull KTM Factory Racing-Fahrer, die alle im letzten halben Jahrzehnt den Erfolg der Rallye Dakar erlebt haben, haben zur Festlegung der Übersetzungsverhältnisse beigetragen. Das Ergebnis ist, dass die KTM 450 RALLY REPLICA jetzt die gleichen Übersetzungsverhältnisse aufweist wie die Maschinen der Rallye-Champions der Dakar.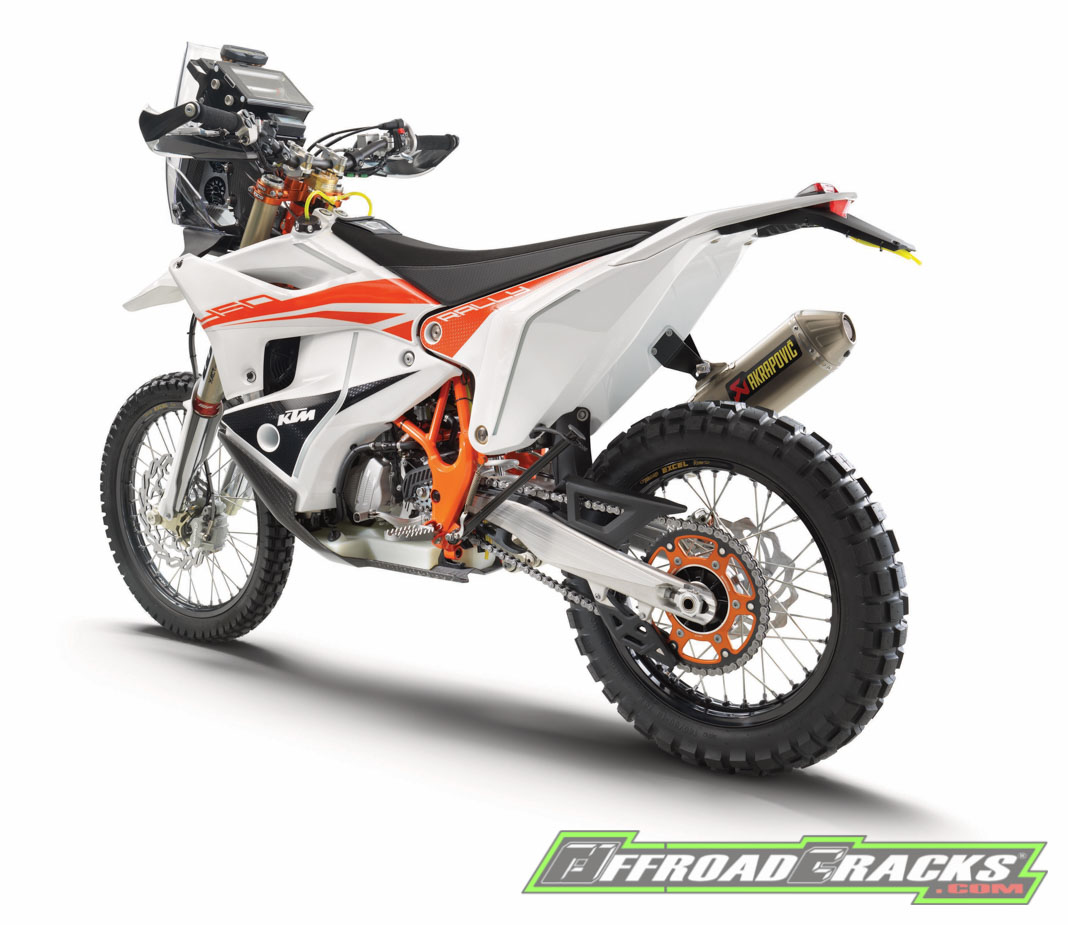 Stefan Huber, Teamleiter der Red Bull KTM Factory Racing Rallye: "Die Arbeit geht weiter! Wir sind stolz auf die 2021 KTM 450 RALLY REPLICA. Mit diesem Modell haben wir bereits die Messlatte sehr hoch gelegt, um den Kunden ein Produkt zu bieten, das so nah an dem liegt, was wir für Rallyes auf der ganze Welt einsetzen. Natürlich machen wir immer neue Entdeckungen und Entwicklungen und dies bedeutet, dass die 2021er Version ein bedeutendes Upgrade darstellt. Die Konstruktion und Konfiguration des Getriebes wird für die Fahrer, die die KTM 450 RALLY REPLICA pushen möchten, einen großen Unterschied machen. Für uns ist es entscheidend, dass wir das Gelernte direkt aus den Händen der KTM-Factory-Fahrern übertragen können. Wir sind hier, um Rennen zu gewinnen, aber auch ein besseres Produkt zu entwickeln, das unsere Kunden zufrieden stellt. Ich persönlich freue mich darauf, diese unglaubliche Maschine bei der kommenden Rallye Dakar 2021 im Einsatz zu sehen!"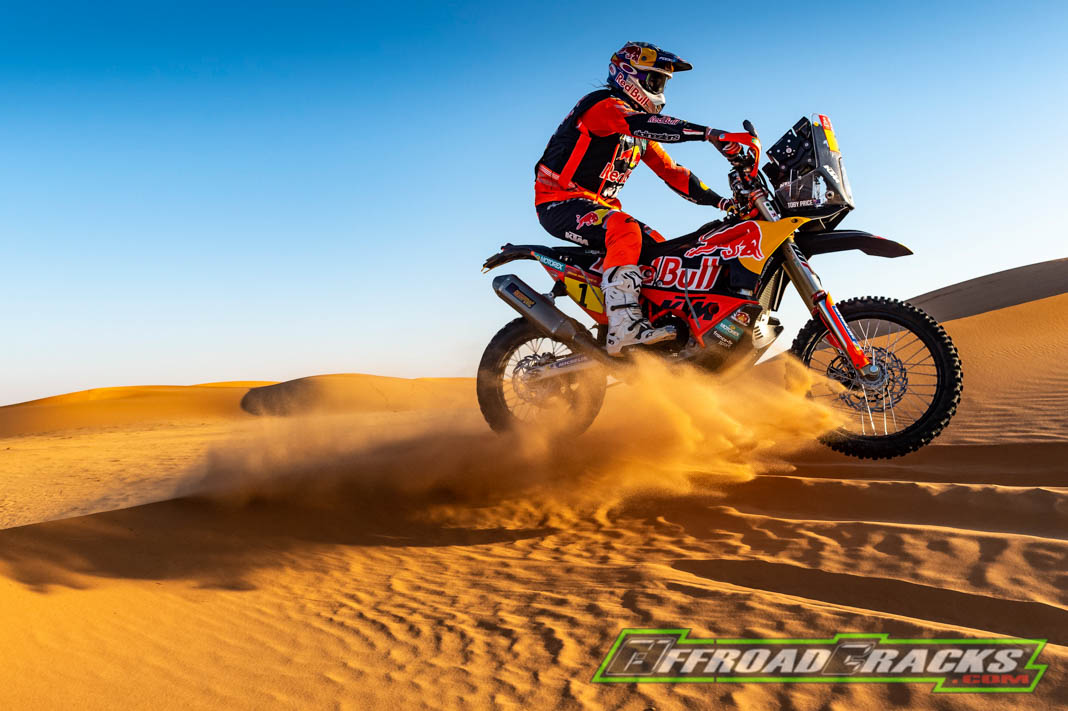 FAKTEN – KTM 450 Rallye Replica
Limitiert auf 85 Einheiten
Preis: 25.900 Euro zzgl. MwSt. & Versand
Verfügbarkeit: September 2020
Optional gegen Aufpreis: Limitiertes Service- und Support-Paket bei der Rallye Dakar 2021
Weitere Infos sind beim Händler vor Ort zu bekommen
---

KTM's READY TO RACE mantra is perfectly channeled in the 2021 version of the KTM 450 RALLY REPLICA. In recent years, this limited production model has gained elevated status thanks to the components and performance that have come directly from requests by Red Bull KTM Factory Racing's Toby Price, Matthias Walkner and Sam Sunderland. This is a motorcycle designed to excel in multi-stage cross-country rallies, to satisfy even the toughest demands of the rally racer and to win.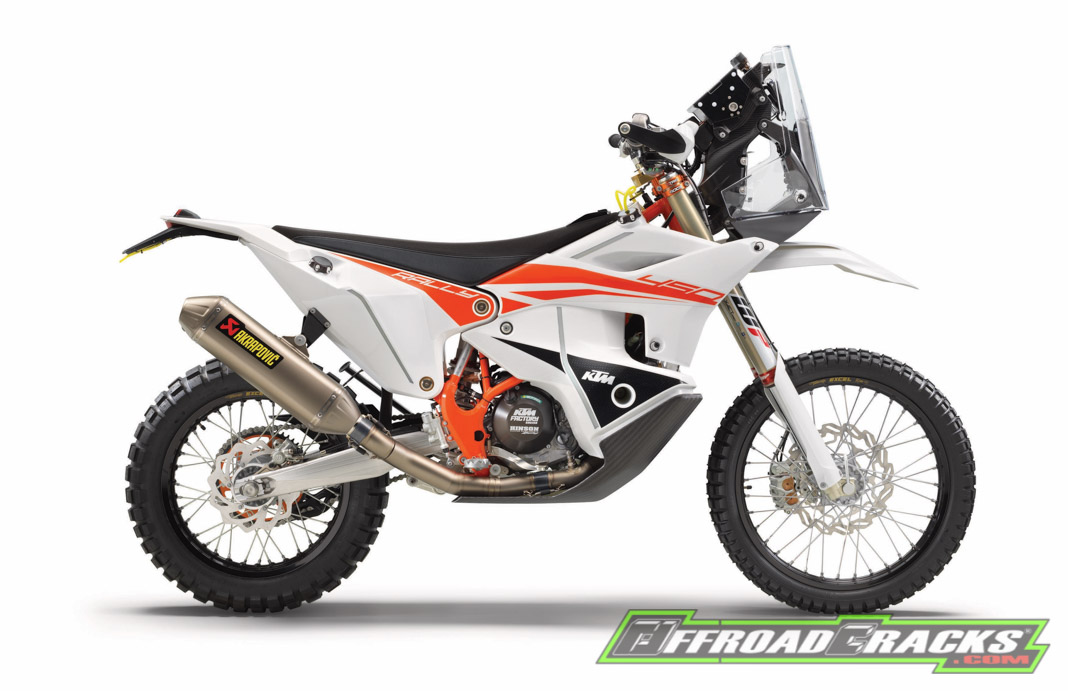 The fiery 450 cc SOHC fuel-injection motor is wrapped in a competition-based chassis with a series of finer details to denote the exclusivity of this machine. Those specs include refined WP XACT PRO closed cartridge suspension with sophisticated Cone Valve technology and purposeful aerodynamics and ergonomics crafted for peerless handling across a wide breadth of terrain.
For 2021, KTM has honed the engine package with a brand-new gearbox and revised shift mechanism. The direct influence of PANKL Racing Systems materials inside the KTM Motorsport department meant technicians were able to further hike the bike's excellent reliability, but also benefit the rider with a larger gear spread.
The habits and styles of the three Red Bull KTM Factory Racing riders – all of whom have sampled Dakar Rally winning success in the last half a decade – assisted in the finalization of gearing ratios. The result is that the KTM 450 RALLY REPLICA now comes with the same gear ratios as those advocated on the machines of Dakar Rally champions.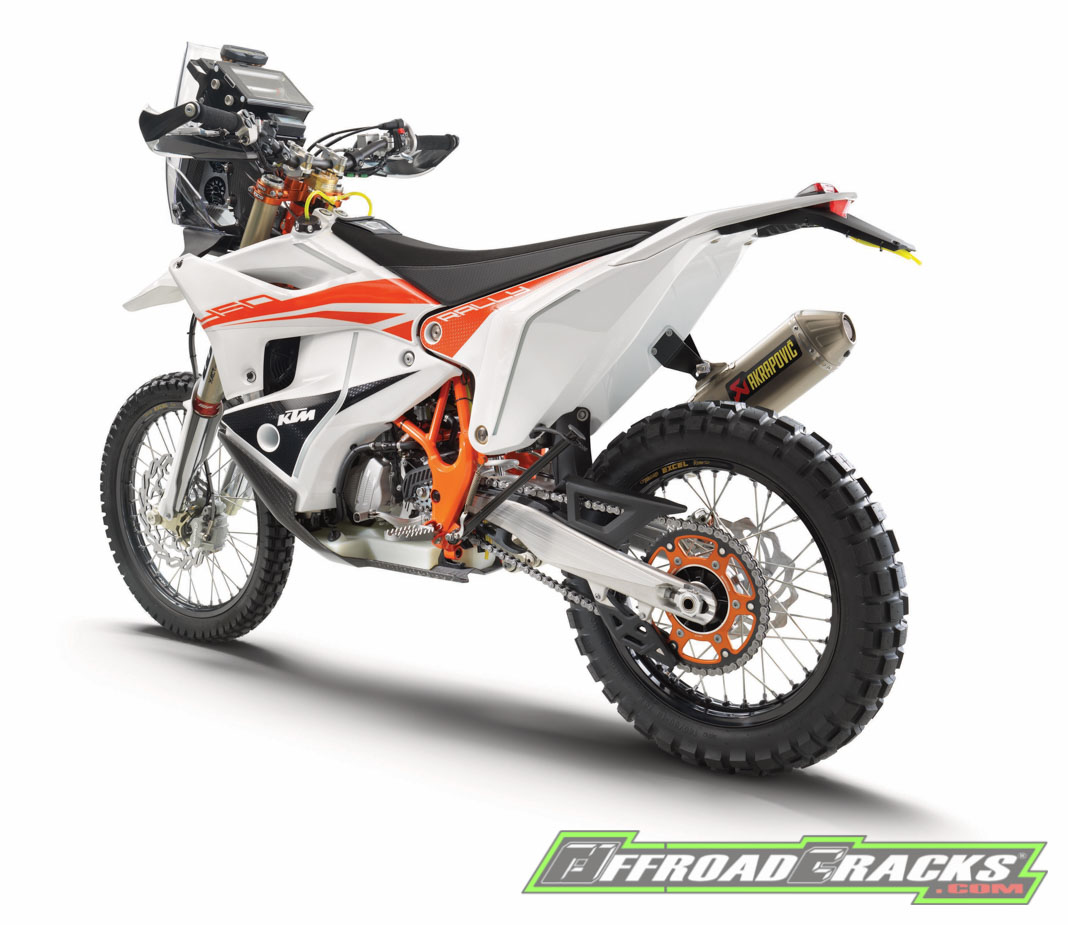 Stefan Huber, Red Bull KTM Factory Racing Rally Team Leader: "The work goes on! We're proud of the 2021 KTM 450 RALLY REPLICA. With this model we have already set the bar very high in giving the customers a product so close to what we prepare and take to rallies across the world. Of course, we always make new discoveries, and this means the 2021 bike is a significant upgrade. The gearbox construction and configuration will make a difference to the riders who want to push the KTM 450 RALLY REPLICA. It is crucial for us to be able to transfer what we learn directly into the hands of KTM riders. We're here to win races but making a better product is very important and satisfying. I personally look forward to seeing this incredible machine in racing action at the upcoming 2021 Dakar Rally!"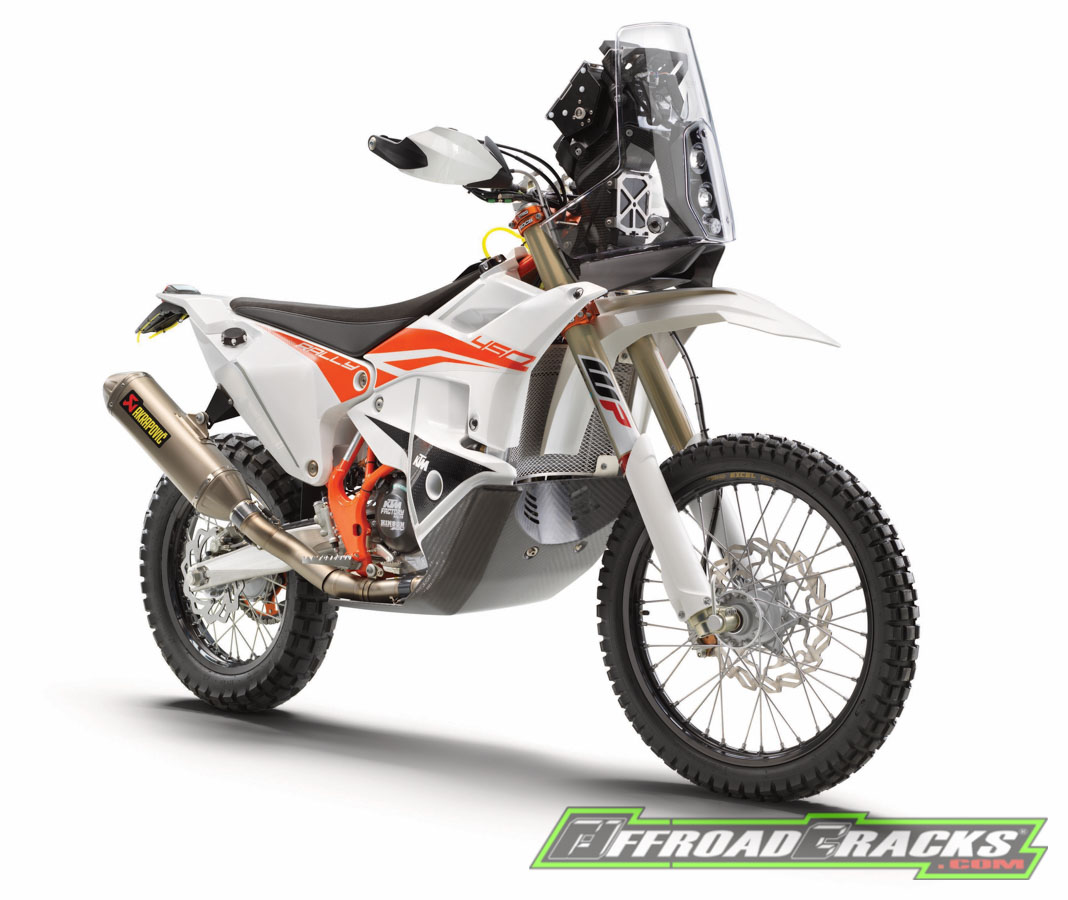 FACTS – KTM 450 Rallye Replica
Limited to 85 units
Price: 25,900 euros plus VAT & shipping
Availability: September 2020
Optional for an additional charge: Limited service and support package for the Dakar Rally 2021
Further information can be obtained from the local dealer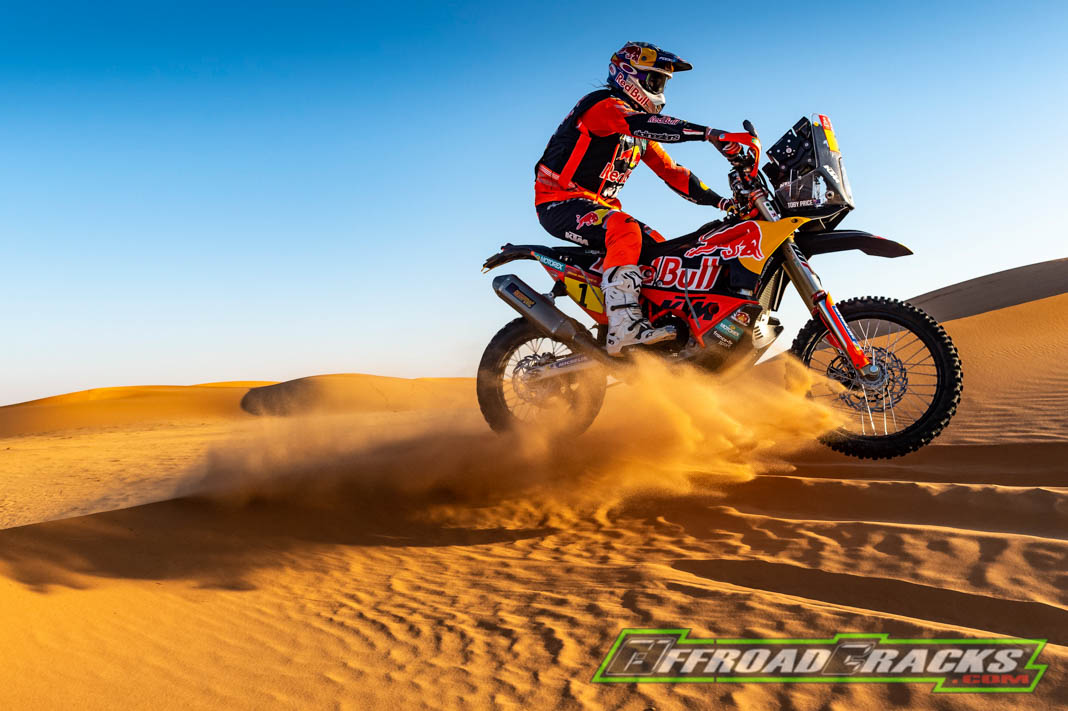 Quelle / Source: KTM Motorcycles