Rallye Breslau Polen wird in den September 2020 verschoben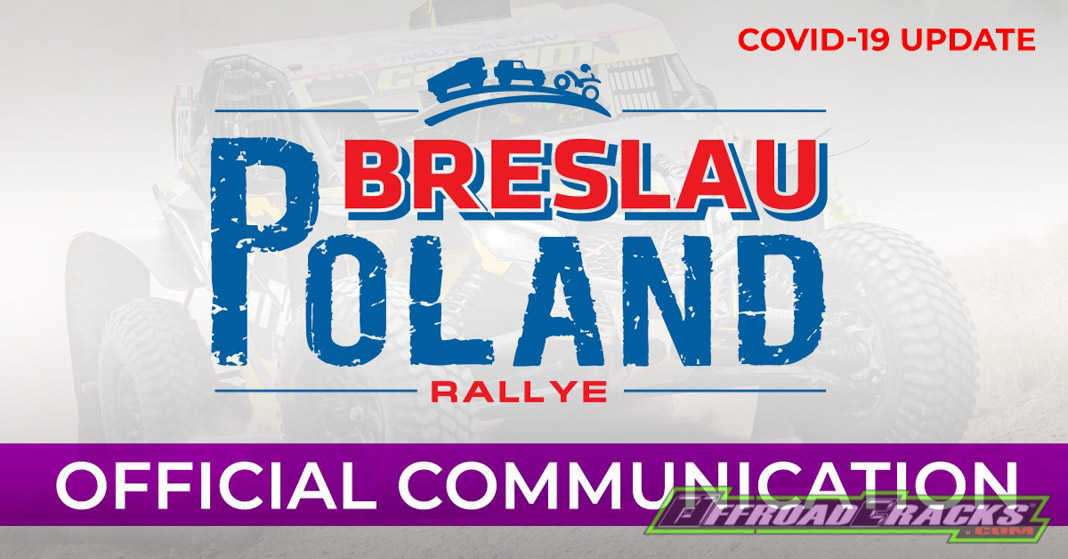 Liebe Teilnehmer, Liebe Motorsport-Community,
nach über drei Monaten der Corona-Pandemie und des Lockdowns in ganz Europa wurden und werden langsam Lockerungen vorgenommen. Betroffen ist die ganze Welt doch je nach Lage treffen die Länder noch sehr unterschiedliche Entscheidungen, wie man die Krise händeln und dennoch langsam den Normalzustand wieder hochfahren kann.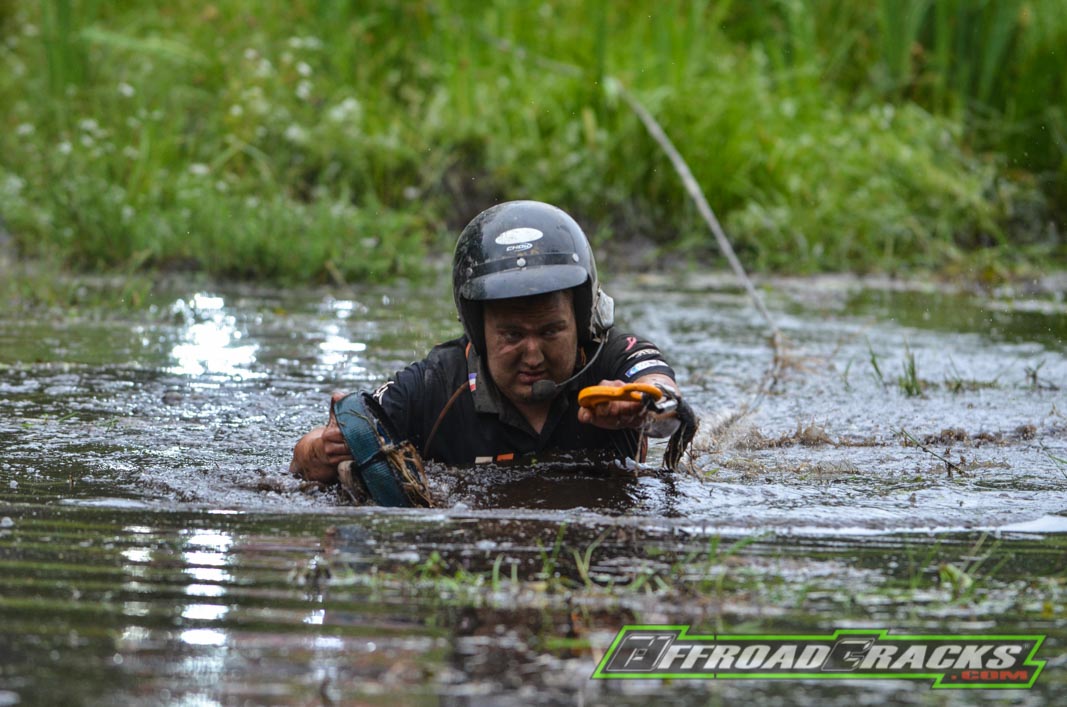 Auch wir von der RBI haben verschiedenen Optionen ausgeklügelt, haben uns immer wieder je nach neuer Lage zusammengesetzt, Wege und Lösungen gesucht. Schliesslich gilt es, die Belange und Voraussetzungen unserer Freunde und Teilnehmer aus vielen verschiedenen Ländern zusammenzubringen – und auch den Anforderungen unserer Gastgeber voll zu entsprechen.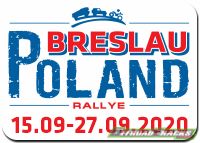 Wir haben sorgfältig abgewogen und uns entschieden, die Rallye Breslau Polen zu verschieben und unseren Rallye-Kalender für die Saison 2020 / 2021 neu zu gestalten. Anstatt traditionell im Sommer wird die Breslau in diesem Jahr erstmals in seiner Geschichte im September ausgetragen. Für das 5-Tage Event haben wir derzeit einen zeitlichen Korridor zwischen dem 15. und 27. September. Das finale Datum geben wir demnächst ein einem extra Newsletter bekannt.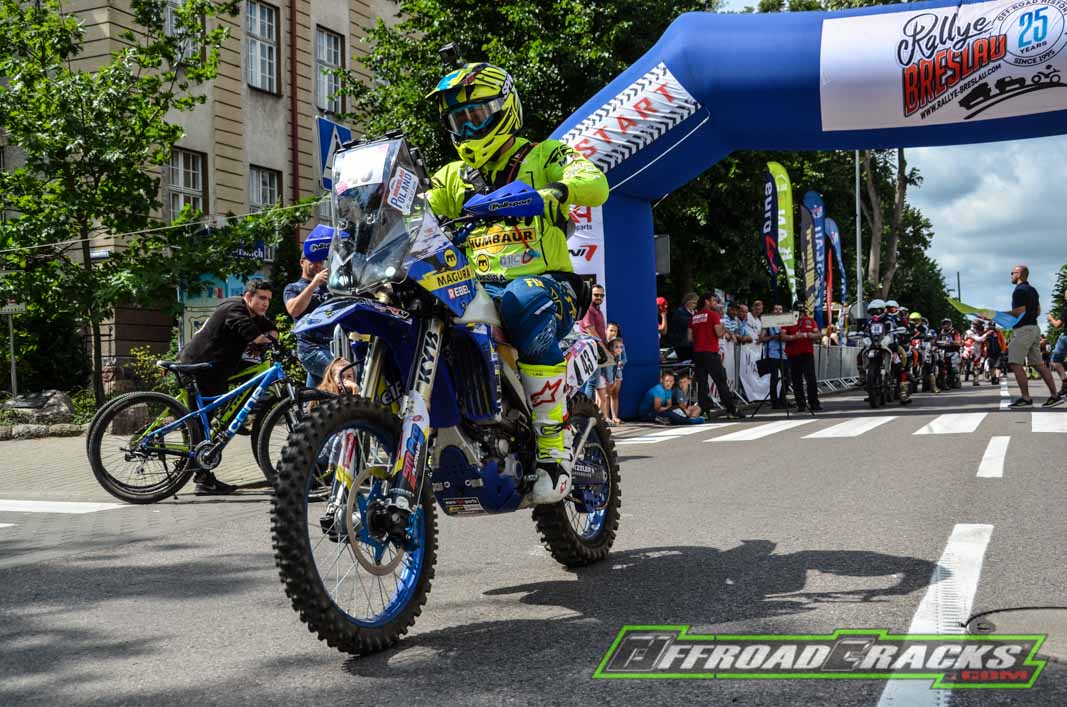 Dies war für uns keine leichte Entscheidung. Aber unter den aktuellen, doch sehr restriktiven Auflagen ist das die einzige Möglichkeit, die Rallye in diesem Jahr stattfinden zu lassen. Bis heute haben wir 217 Teilnehmer aus 16 Ländern, was die Power und den Zusammenhalt der grossen Rallye-Szene widerspiegelt angemeldet. Das macht uns sehr stolz und wir danken Euch für das grosse Vertrauen!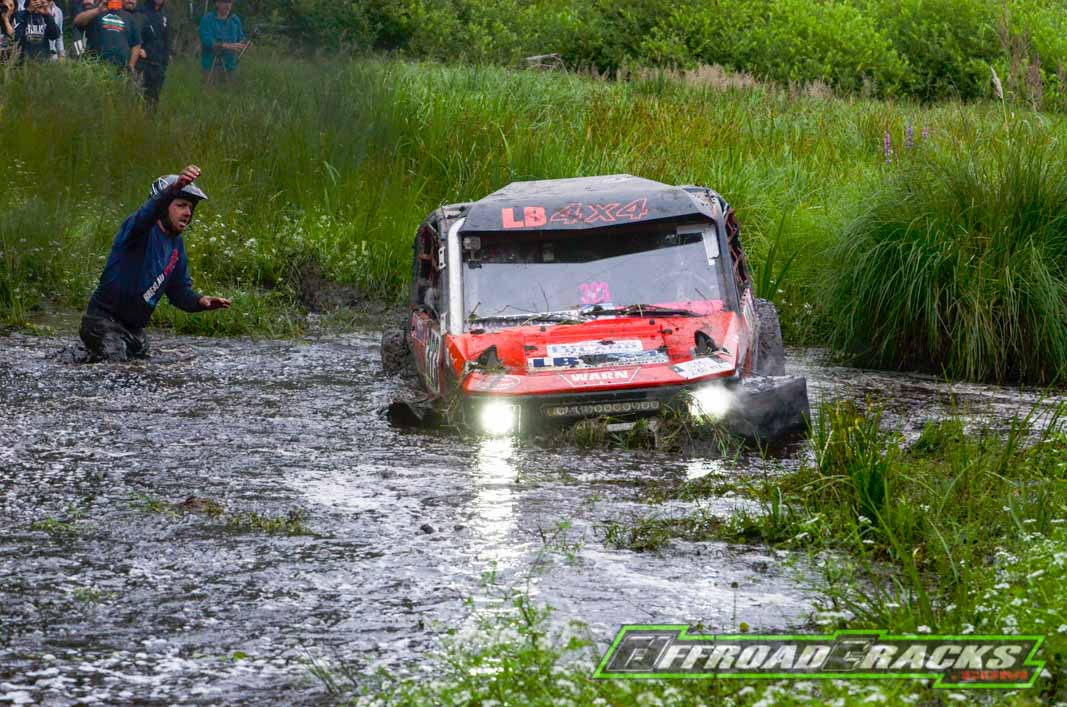 Wir wissen, das es immer Aufwand bedeutet, seine Pläne umzugestalten. Aber das Leben von uns allen wurde in den letzten drei Monaten komplett auf den Kopf gestellt. Viele Veranstaltungen und Sport-Events wurden bereits abgesagt oder starten erst wieder langsam. Überall arbeitet man daran, wieder in den Alltag zurückzukehren. Aber wir wissen auch: Das wird noch einige Zeit dauern.
Die Entscheidung, die Rallye in den September zu verschieben, ist nicht unüberlegt oder "in Panik" getroffen worden – sondern angepasst an die internationale Situation. Wir glauben auch, die Verschiebung gibt uns allen ausreichend Zeit, sich auf die neue Lage einzustellen und auch das private Leben wieder "hochzufahren". Wir als Veranstalter wollen Euch nicht nur eine gute und professionelle Rallye bieten, sondern legen auch grossen Wert auf Sicherheit. Und dazu gehört auch die Gesundheit von uns allen.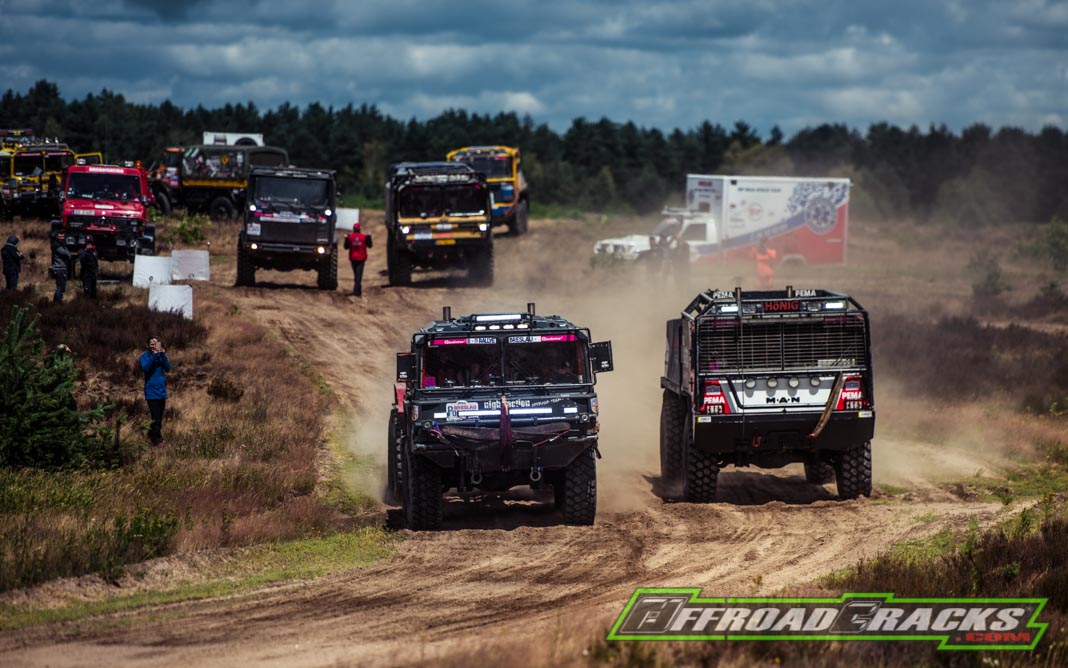 Die Pandemie und deren Auswirkungen sorgen für eine komplette Neugestaltung unseres Rallye-Kalenders 2020 / 2021. Die Details stehen noch nicht fest, aber wir möchten Euch schon vorab informieren, damit auch Ihr die neuen Termine in Eure Pläne einbinden könnt.
Aktuell sind die neuen Termine wie folgt
▪ Rallye Breslau Polen 2020: neuer Termin zwischen dem 15. und 27. September 2020
▪ Fenix Rallye Tunesien: neuer Termin – Zwischen dem 13. und 20. März 2021
▪ Balkan Trophy 2020 wird abgesagt. Die Planung für 2021 hat begonnen.
▪ Rallye Breslau Polen 2021: Geplant für den Zeitraum zwischen 26. Juni und 11. Juli 2021
▪ Baja Europe für 2020 abgesagt. Die Planung für 2021 hat begonnen.
▪ Eventuell gibt es im Herbst 2021 noch eine neue Veranstaltung. Dazu aber mehr, wenn es soweit ist.
Wir hoffen, das Ihr unsere Entscheidung versteht und würden uns freuen, Euch alle auf der Rallye Breslau Polen 2020 wieder zu sehen – nur eben im September!
Bleibt gesund und freut Euch auf viel Rallye-Action und das typische Breslau-Adrenalin!
Euer Alexander Kovatchev und das Team der RBI

---

Rallye Breslau Poland moves to September 2020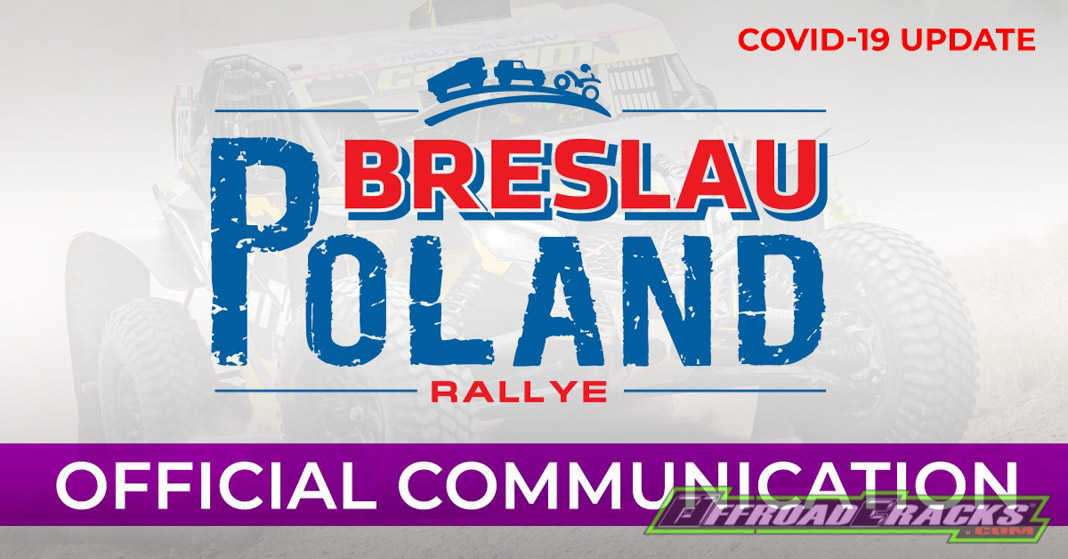 Dear Competitors, dear Motorsport Community,
After almost 3 months of lockdown the European countries begin to consider the emerging from it. Governments are trying to find ways to reopen shuttered economies and return to relative normality.
We carefully evaluated all options and made the decision to move Rallye Breslau Poland from the original dates to September this year. The 5-racing-days-event will take place within the period 15-27.09.2020. The final dates will be announced soon in a separate communication.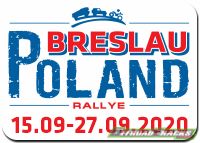 This was a very difficult decision, but under the complex restricting circumstances that is the only option to keep the event take place this year. By today, we have 217 entries from 16 nationalities, which speaks for the power and commitment of the huge Breslau Family. We thank you for your trust and highly appreciate it!
We know that plans have to be rearranged but all our lives have changed completely in the last three months, living with the pandemic. Numerous events were canceled or postponed and the sport in general was completely shut down. The European countries are all making steps in direction of reopening and returning to normality, but it will take more time than previously expected.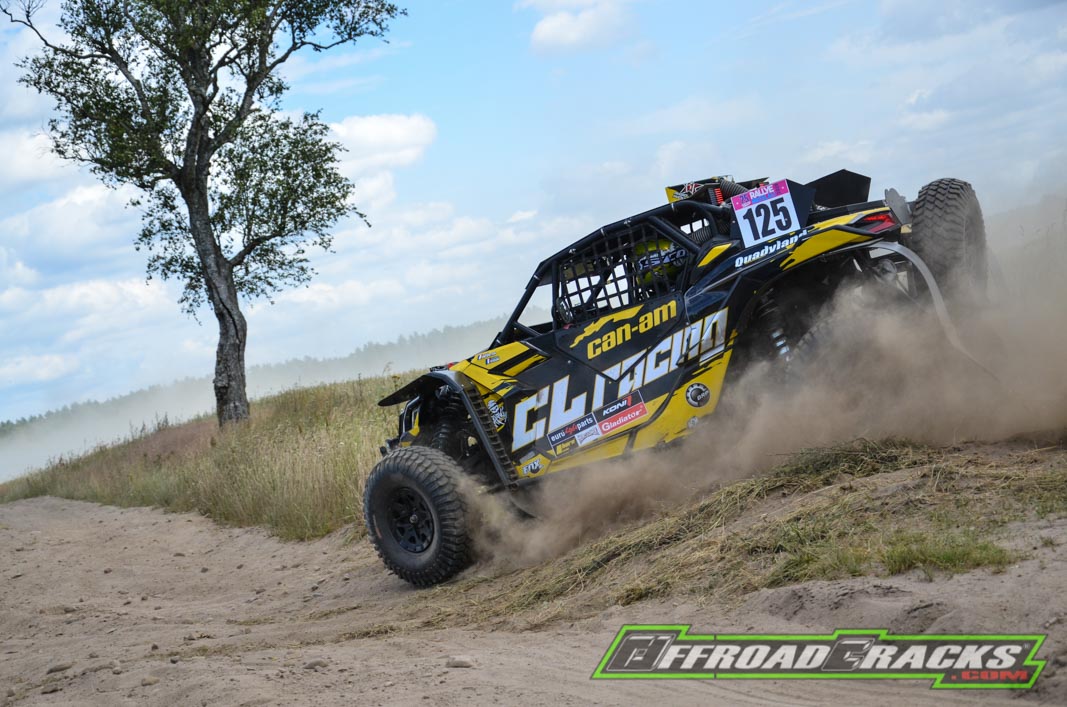 The decision to move the rally to new dates in September is not coming from the base of fear, but from a thoughtful consideration and estimation of the international situation. We also believe that this will give many of us valuable time to recover from the destructive consequences of the crisis. Our intention as organizer is not only to deliver a good and professional rally but also to be responsible for the health and the well-being of participants and their families.
The consequences from the pandemic situation require complete rearrangement of the Event Calendar of RBI Sport for the current and for the next year. We want to inform you on time, as this will help your planning.
Plan for Event Calendar RBI Sport 2020/21
▪ Rallye Breslau Poland 2020 will be moved from June/July 2020 to the period 15 – 27.09.2020*
▪ Fenix Rally 2020 in Tunisia will be moved from October 2020 to the period 13 – 20.03.2021*
▪ Balkan Trophy 2020 will be cancelled. Planning for event 2021 is ongoing.
▪ Rallye Breslau Poland 2021 is planned in the period 26.06 – 11.07.2021*
▪ Baja Europe 2020 will be cancelled. Planning for event 2021 is ongoing.
▪ Possible new event is planned for Sept/Oct 2021.
(*) Final dates to be announced
Stay healthy and prepare for high amounts of rally action and Breslau adrenaline!
Yours
Alexander Kovatchev & RBI Sport Team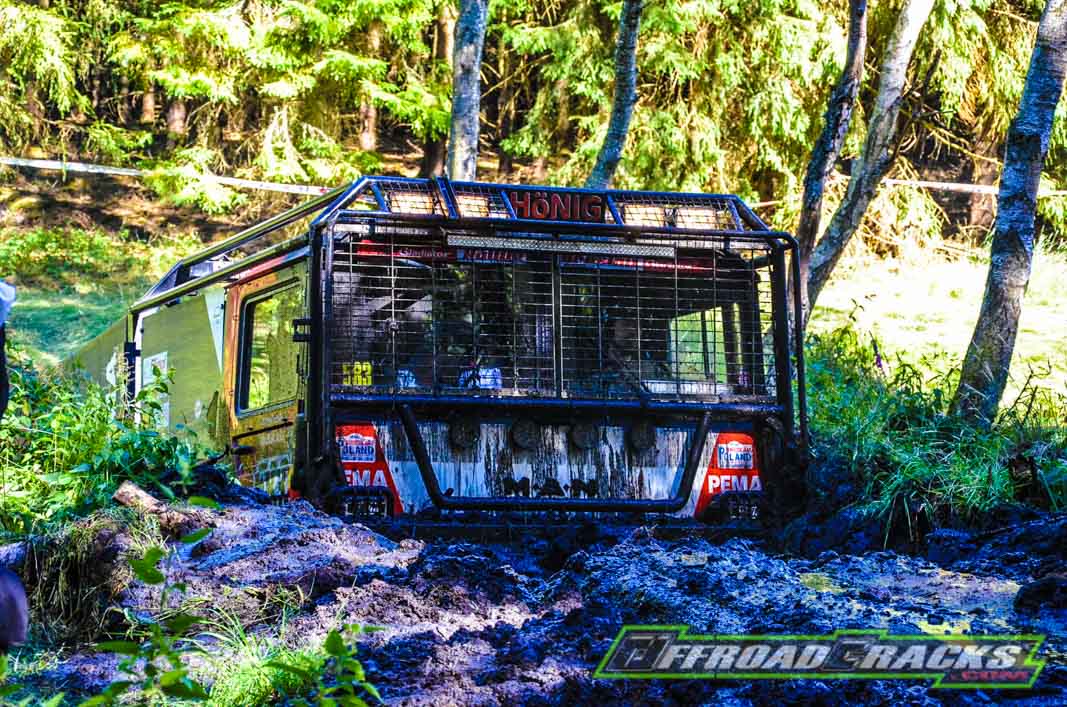 Quelle / Source: RBI , Rallye Breslau