Einmal das gleiche Gefühl wie Cooper Webb und Marvin Musquin auf einen Factory Bikes haben? Denn damit wirbt der österreichische Hersteller, was natürlich nur im Ansatz zutrifft, denn die reinrassigen Factory Bikes sind für den Normalsterblichen wohl niemals erreichbar. Aber immerhin bieten die Österreicher mit der 450 SX-F Factory Edition 2021 einen Ansatz in Richtung Factory-Ausstattung und -Look, so dass die limitierte "Factory Edition" durchaus interessant sein kann und das nicht nur für Sammler.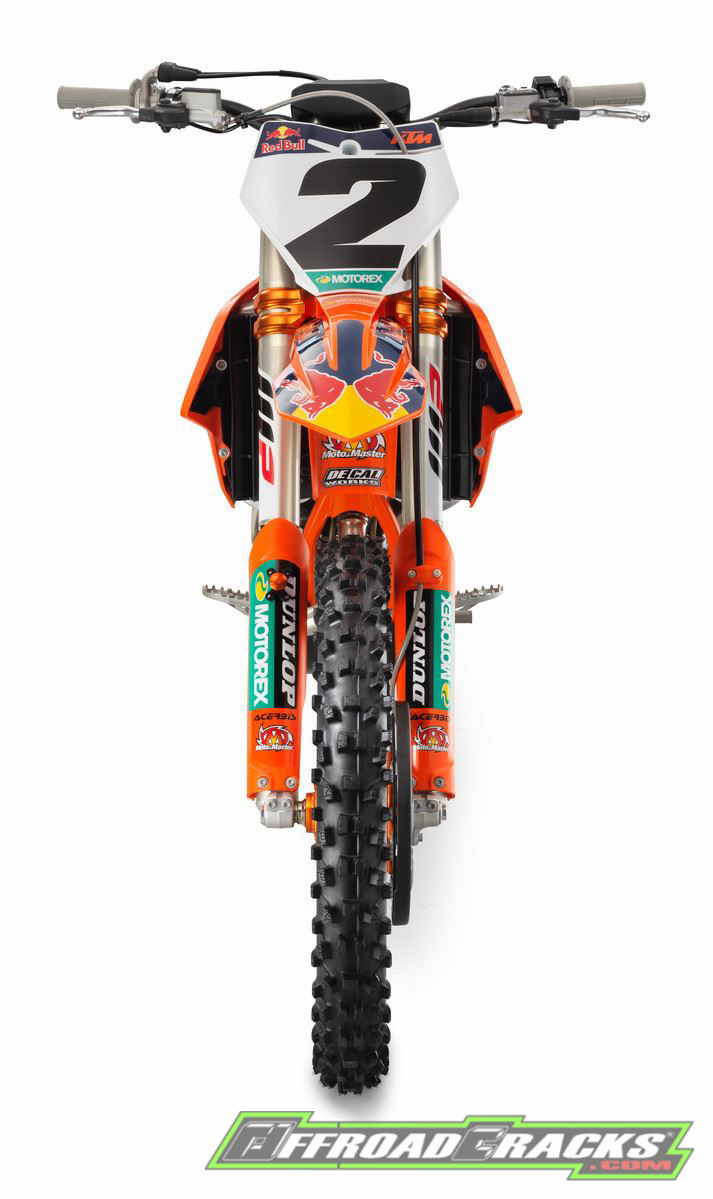 HIGHLIGHTS
Pulverbeschichteten Rahmen in Orange
Factory-Felgen
Orange eloxierte Factory-Gabelbrücken
Verbund-Motorschutz
Hinson-Kupplungsdeckel
Orangefarbenes Kettenrad
Akrapovič-Endschalldämpfer
Factory-Start-Holeshot-System
schwimmend gelagerte Bremsscheibe vorn
Bremsscheibenabdeckung vorn
Connectivity Unit im Lenkerpolster zur Nutzung der myKTM-App
Red Bull KTM Factory Racing-Grafiken
Factory-Sitzbank made by Selle Dalla Valle
Motor-Updates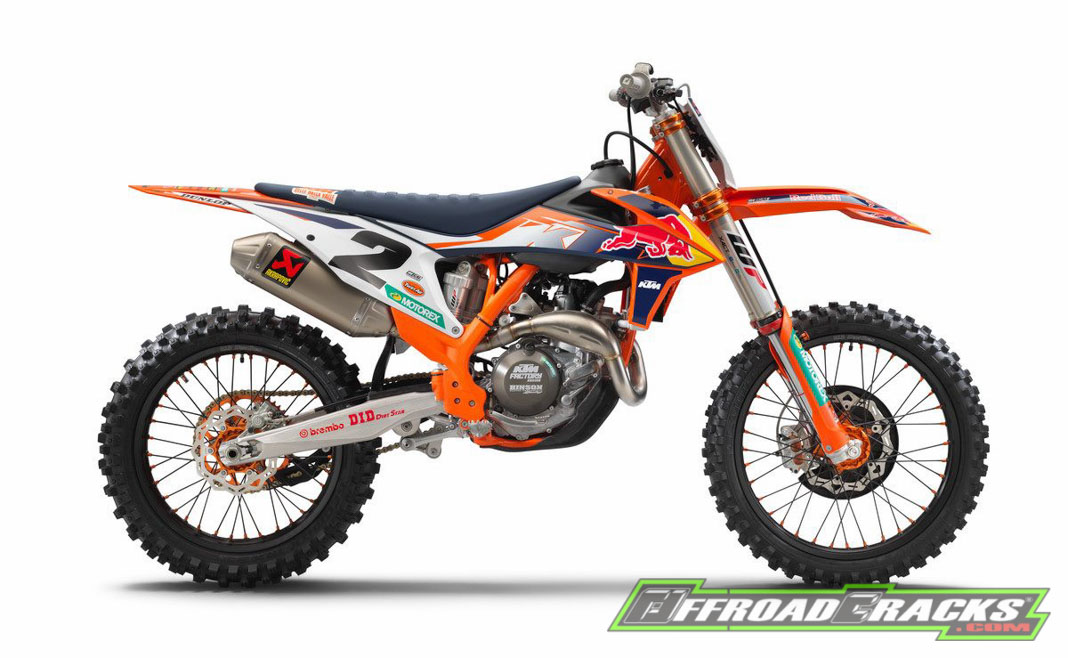 Für die KTM 450 SX-F Factory Edition werden im Netz 11.059 Euro aufgerufen während der Listenpreis für die Standard 450 SX-F bei 10.279 Euro angesiedelt ist. Damit dürfte die Factory Edition hinsichtlich des Preis-Leistungs-Verhältnis äußerst interessant sein – errechnet man den Mehrpreis der Zubehörteile im Nachkauf. Wer also diese MX-Besonderheit sein Eigen nennen will, sollte mal eben beim KTM-Händler vor Ort vorstellig werden. Denn die limitierte Anzahl an verfügbaren Fahrzeugen weltweit ist erfahrungsgemäß schnell vergriffen.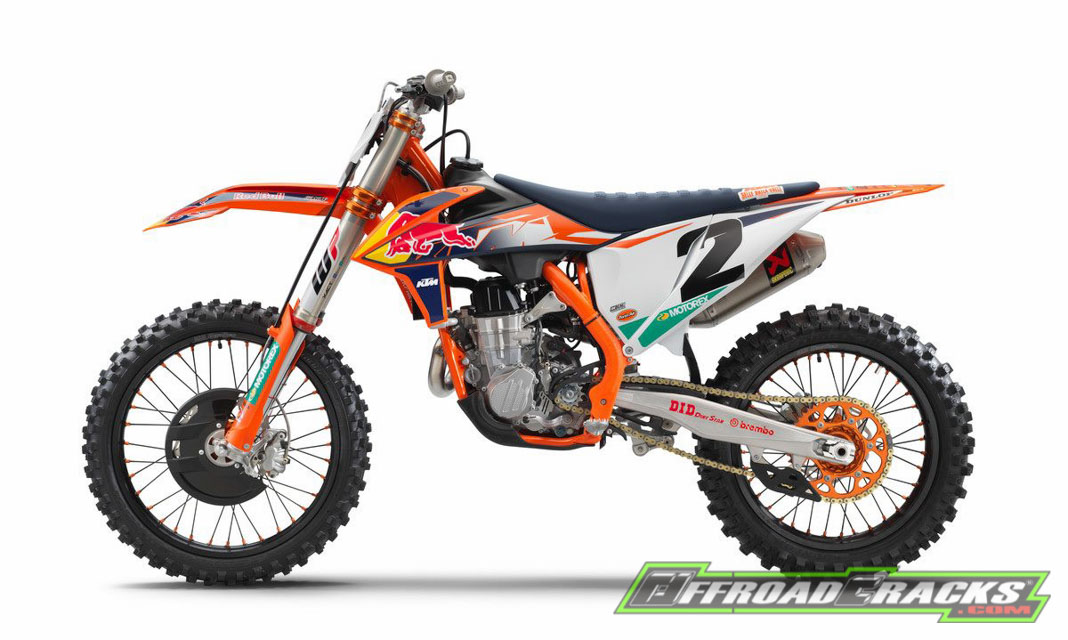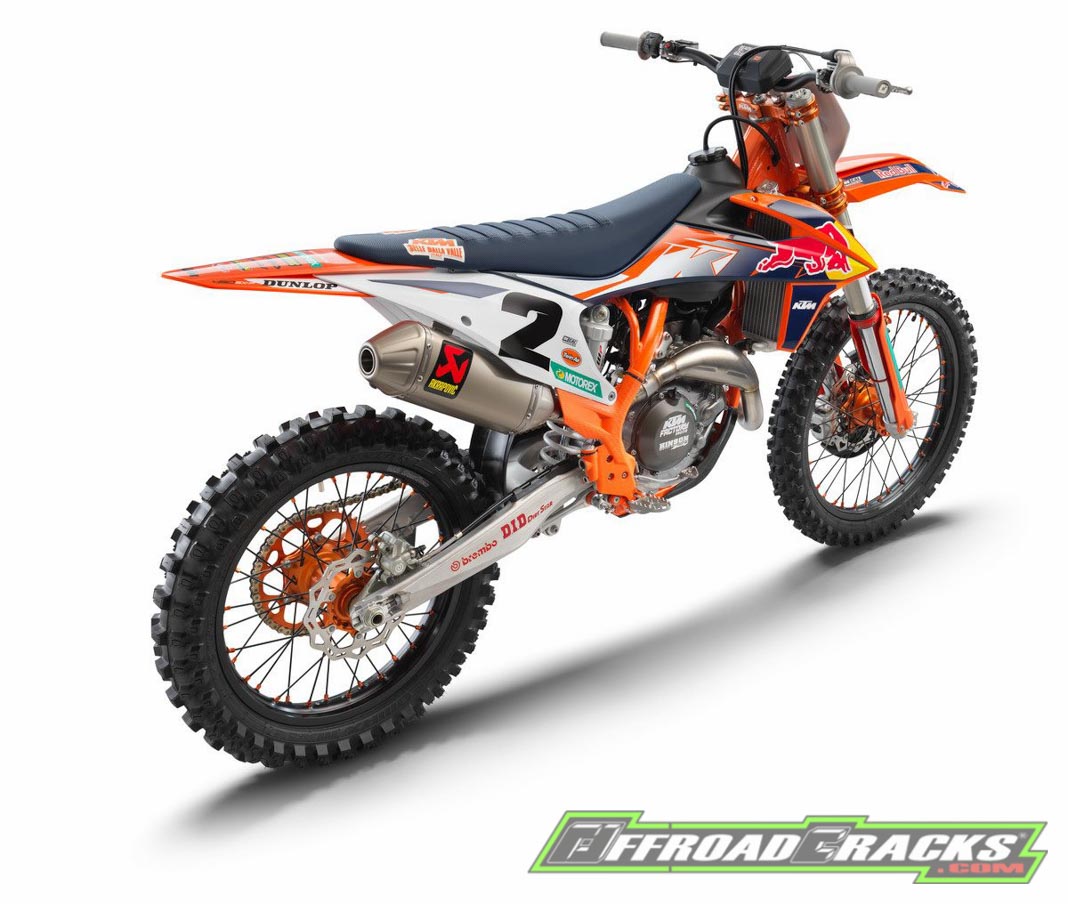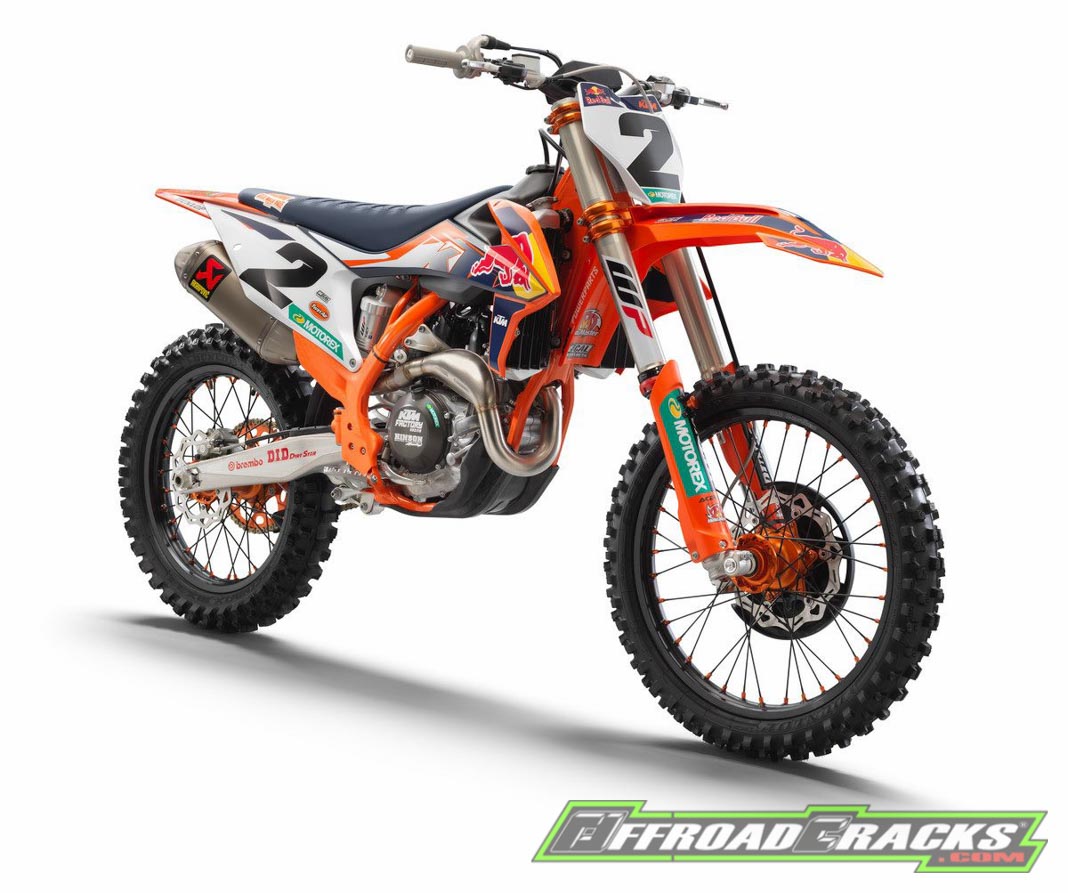 ---

Have the same feeling as Cooper Webb and Marvin Musquin on a factory bike? The Austrian manufacturer is advertising this, which of course is only partially true, because the pure-bred Factory Bikes are probably never accessible to normal mortals. But at least with the 450 SX-F Factory Edition 2021, the Austrians offer an approach towards factory equipment and look, so that the limited 'Factory Edition' can be quite interesting and not only for collectors.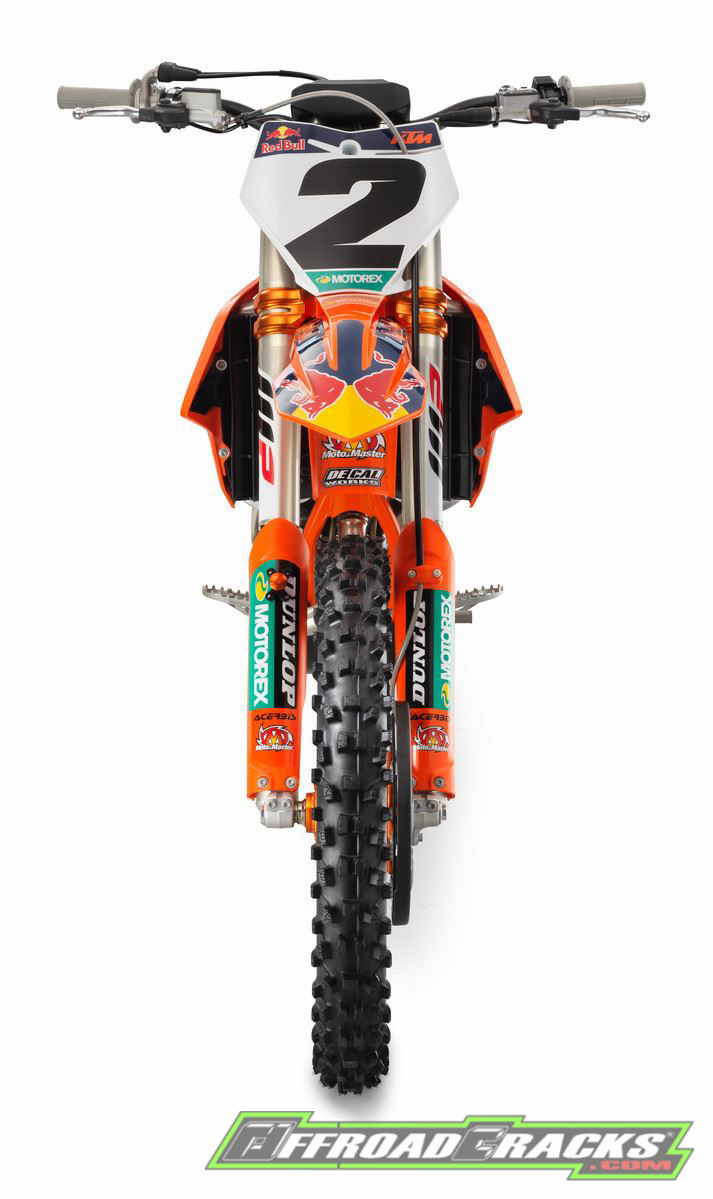 HIGHLIGHTS
Powder-coated frame in orange
Factory rims
Orange anodized factory triple clamps
Composite engine protection
Hinson clutch cover
Orange sprocket
Akrapovič slip on silencer
Factory start holeshot system
Floating brake disc at the front
Front brake disc cover
Connectivity unit in the handlebar pad for using the myKTM app
Red Bull KTM Factory Racing graphics
Factory seat made by Selle Dalla Valle
Engine updates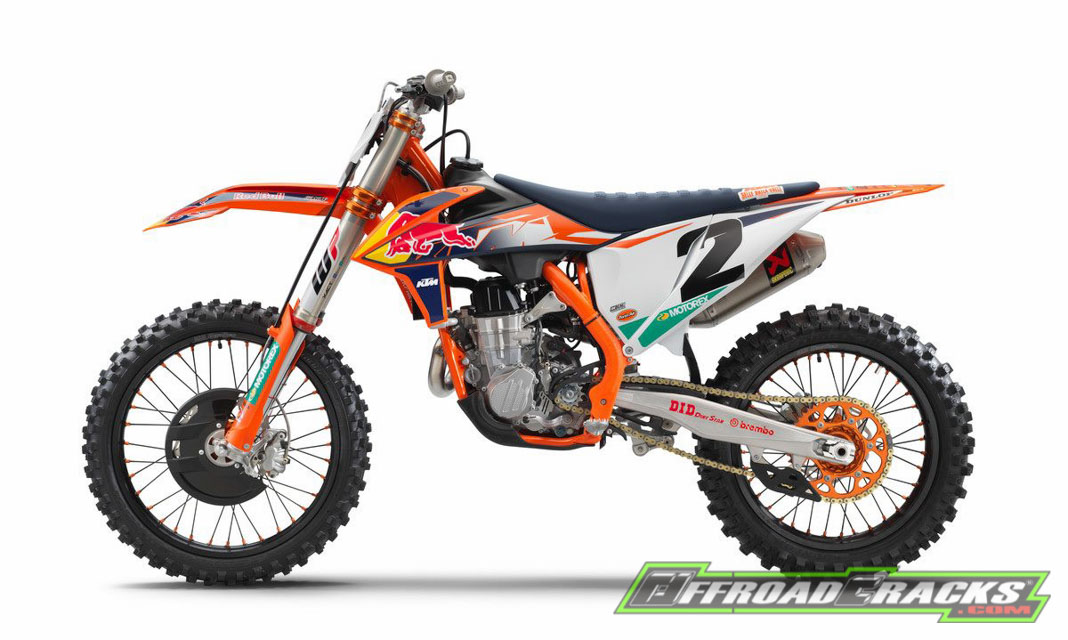 For the KTM 450 SX-F Factory Edition, 11,059 euros are called online while the list price for the Standard 450 SX-F is 10,279 euros. This means that the Factory Edition should be extremely interesting in terms of the price-performance ratio – if you calculate the additional price for the accessory parts in the aftermarket. So if you want to call this MX specialty your own, you should just go to the KTM dealer on site. Because experience shows that the limited number of vehicles available worldwide is quickly sold out.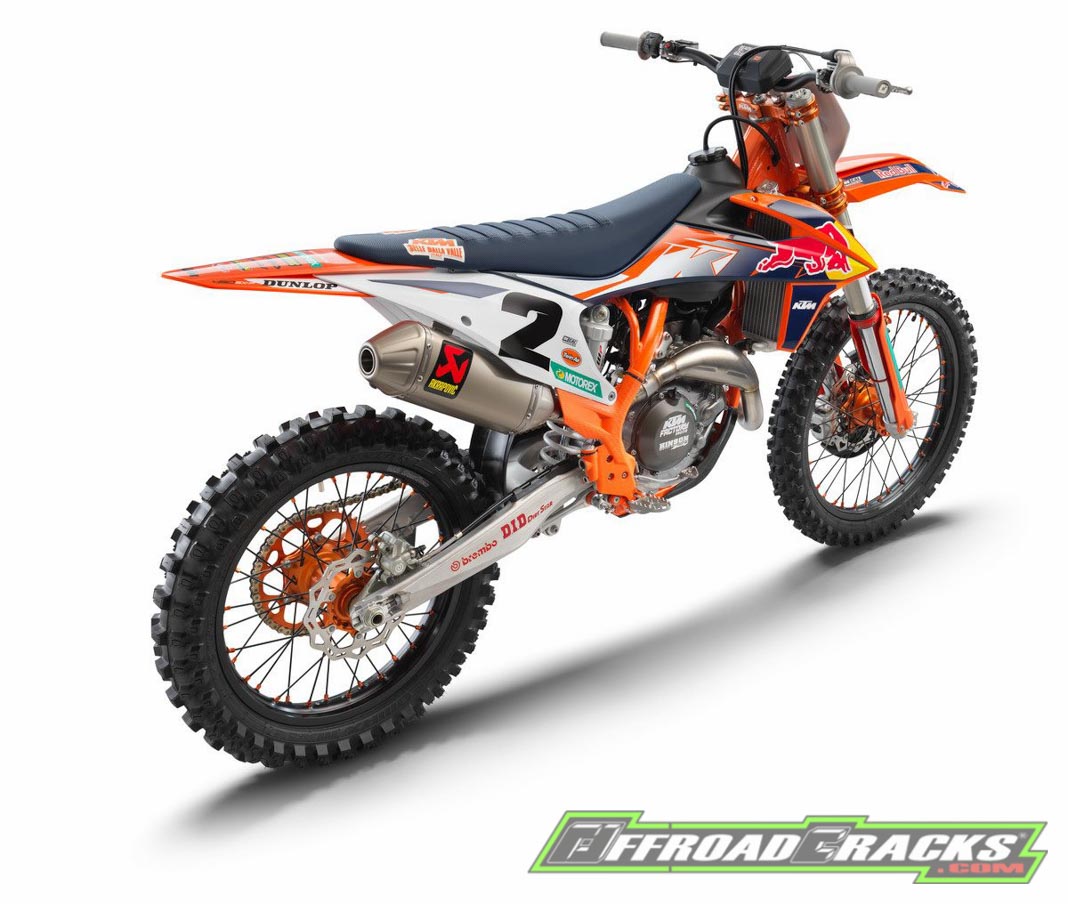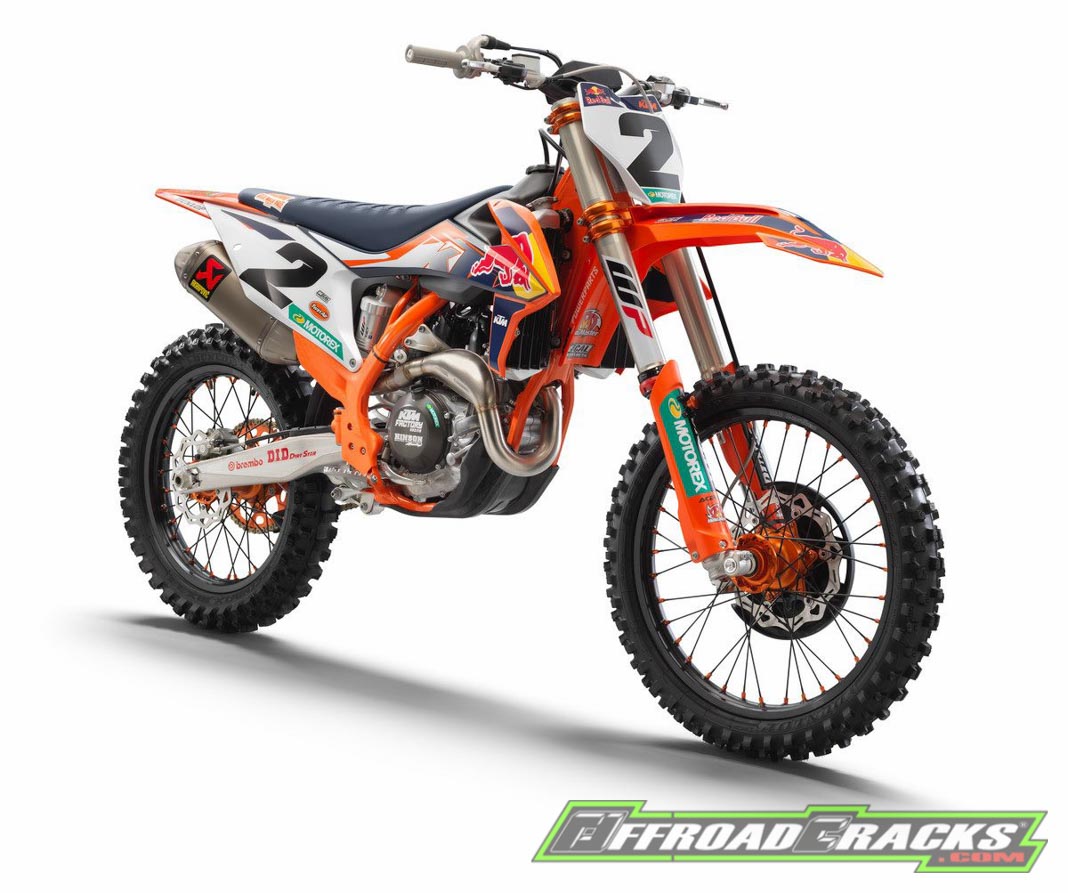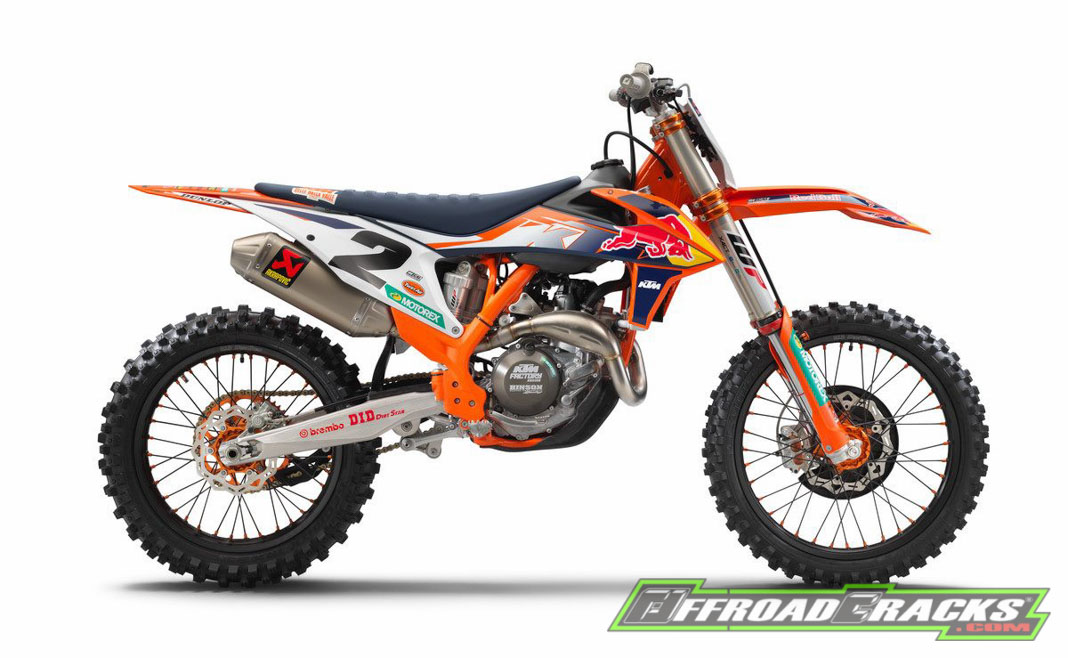 Quelle / Source: KTM