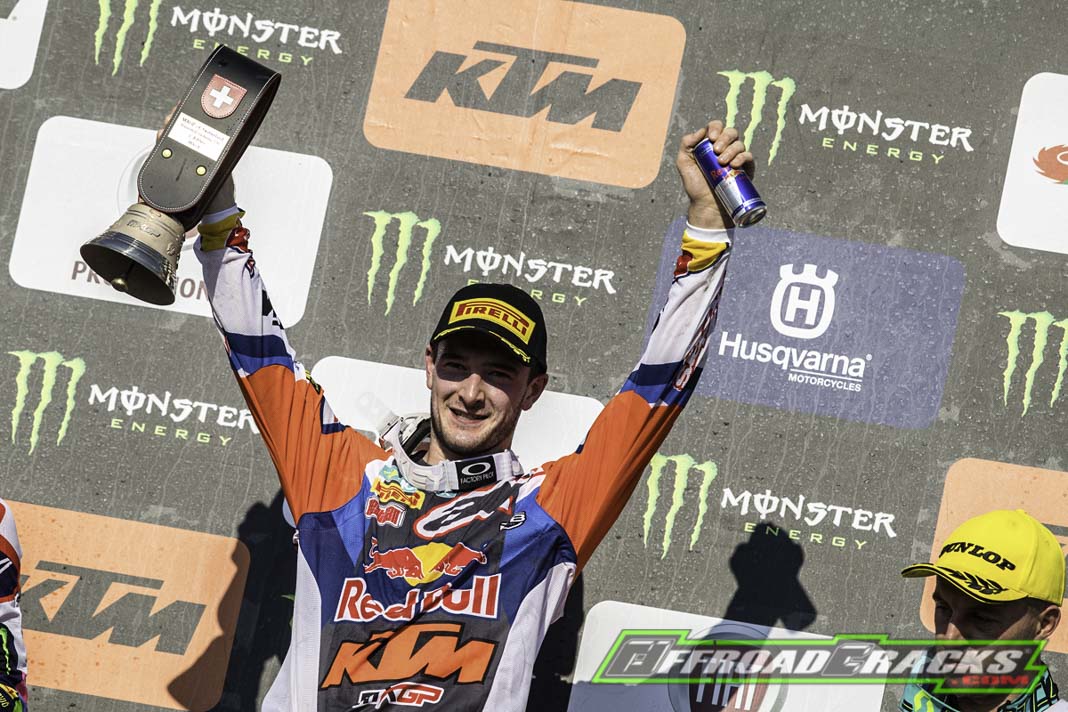 MXGP of Lombardia (ITALY/MANTOVA): Das KTM Factory TEAM wird noch auf den Einsatz von Jeffrey Herlings #84 warten müssen. Denn auf der Starterliste für Mantova ist er noch immer nicht geführt. Demnach scheint Jeffrey noch nicht fit genug zu sein, um ernsthaft in der MXGP mitkämpfen zu können. Gerüchten zur Folge soll er auch in Augeda und St. Jean d'Angely noch abwesend sein und erst wieder beim MXGP of Russia am Startgatter stehen.
Derweil trainieren Antonio Cairoli #222 und Jorge Prado #61 wie die Wilden!
HINWEIS: Das Video ist noch deaktiviert, damit keine unerwünschte Datenübertragung zu Youtube stattfindet. Zur Aktivierung bitte auf das Vorschaubild/Video-Link klicken. Damit werden Daten übermittelt, zu deren Art, Umfang und Verwendungszweck wir keineAuskünfte geben können. NOTE: The video is still deactivated so that no unwanted data transfer to YouTube takes place. To activate, please click on the preview image / video link. This transmits data about the type, extent and purpose of which we cannot provide any information.
---
HINWEIS: Mit Anklicken des Videos stellen sie automatisch eine Verbindung zu Youtube/Google her, was einen ungewünschten personenbezogenen Datenaustausch mit sich bringen kann. Weitere Infos unter: www.google.de/privacy
---
STARTERLISTE MXGP of Lombardia (Mantova/Italy)
2019_MXGP_of_Lombardia_Entrylist_MXGP

STARTERLISTE MX2 of Lombardia (Mantova/Italy)
2019_MXGP_of_Lombardia_Entrylist_MX2

Bilder: KTM