Die Orga freut sich sehr und ist stolz mitteilen zu können, dass die älteste Offroad-Rallye Europas in diesem Jahr gleichzeitig das größte internationale Offroad-Event überhaupt ist. Mit mehr als 25 Jahren Rally-Geschichte wird die diesjährige Rallye Breslau eine beispiellose Anzahl von Teilnehmern beherbergen.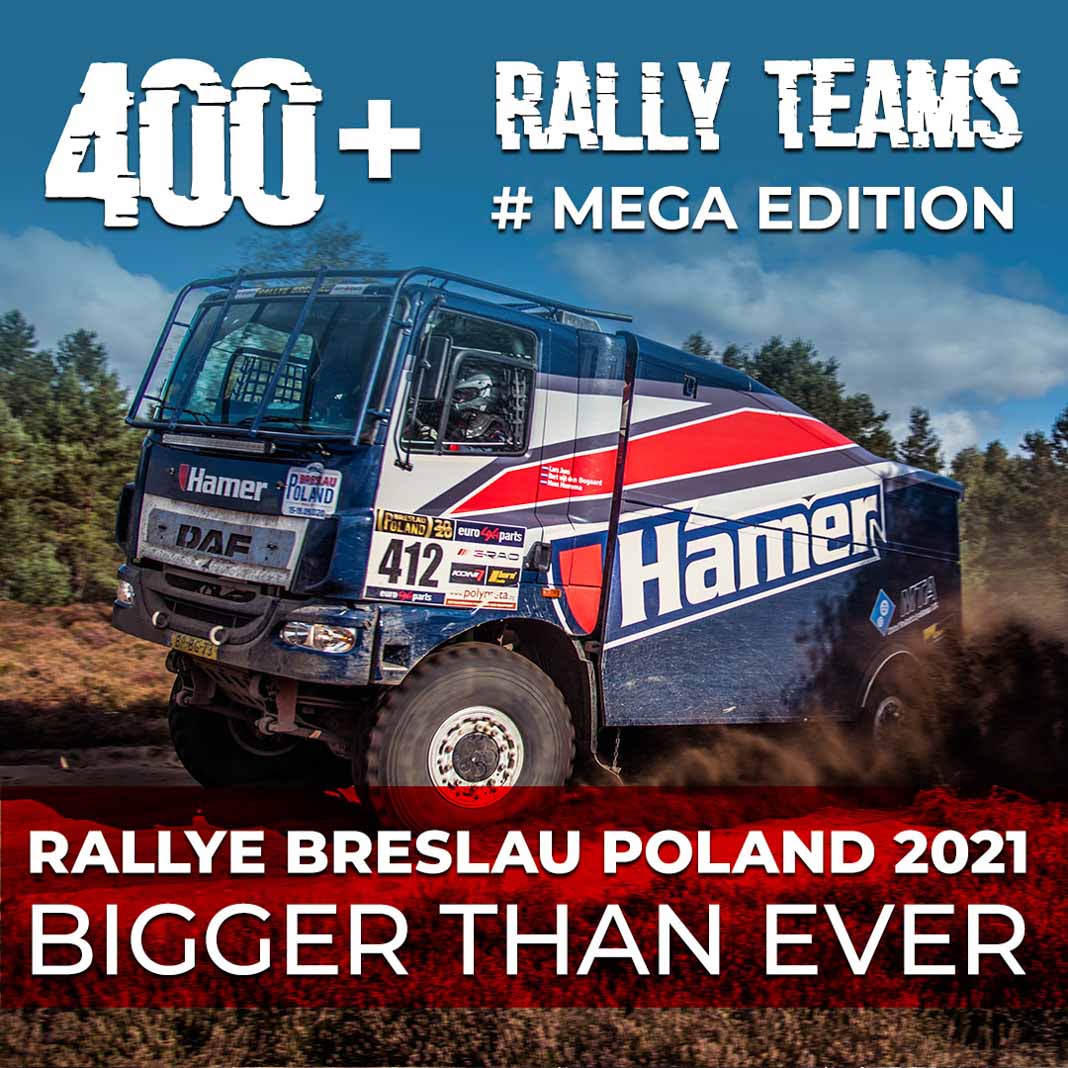 TEILNEHMER
406 Rallye-Teams aus 25 Nationen sind bei der Rallye Breslau gemeldet. Die Zahl der Teilnehmer spricht für sich und am Start am 28. Juni werden erwartet:
58 Motorräder (Das OFFROADCRACKS-Redaktionsteam startet ebenfalls)
50 Quads
94 nebeneinander
94 Cross-Country PKWs
31 Extreme PKWs
32 Cross-Country LKWs
19 Extreme LKWs
28 Fahrzeuge in der Discovery-Kategorie.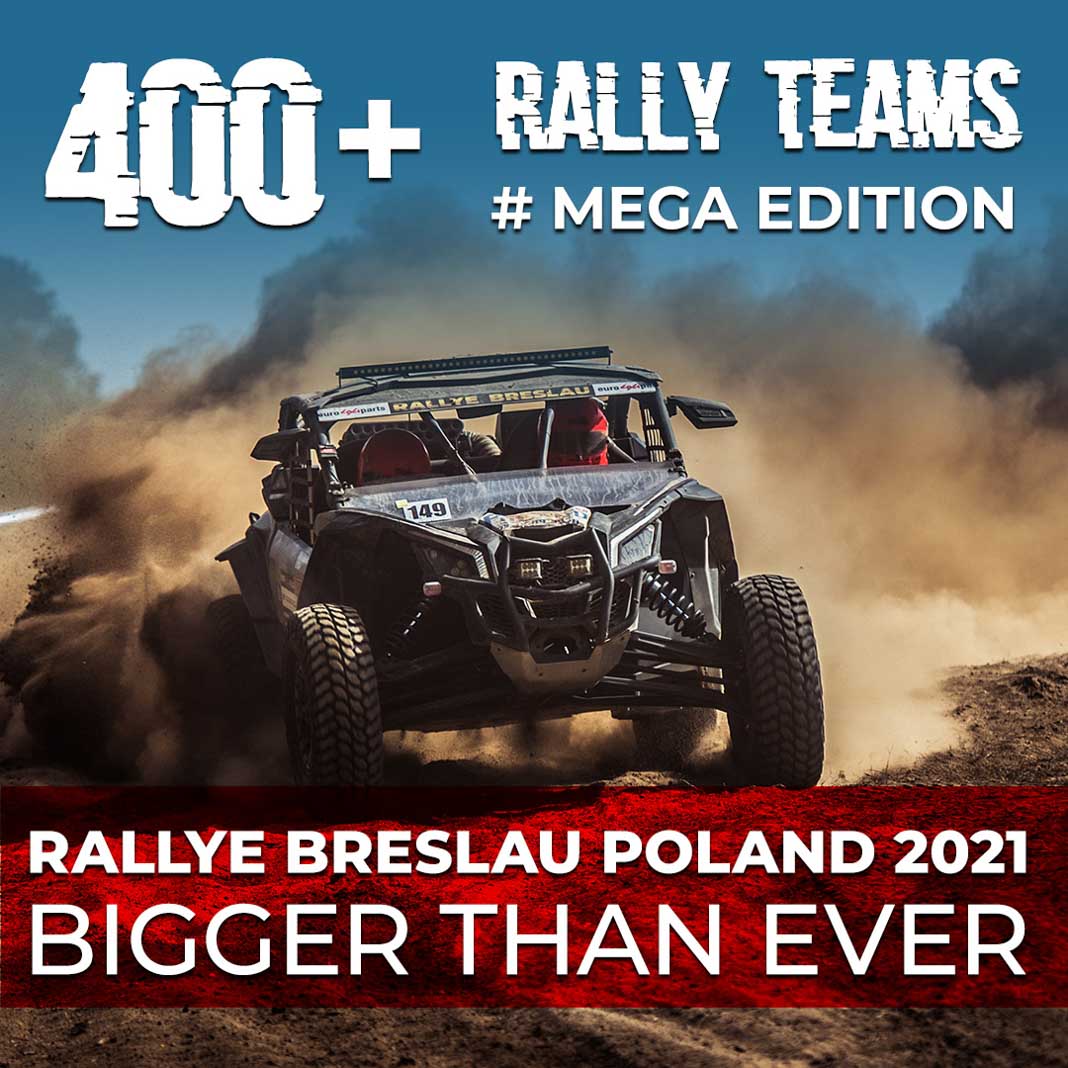 GRÖSSERES CAMP

Wegen des riesigen Teilnehmerfelds wird es in der Nähe von Drawsko Pomorskie in einer malerischen Gegend ein neues, viel größeres Biwak geben. Gleichzeitig ist ein Hygieneprotokoll einzuhalten und das zugleich dafür sorgt, dass mehr Platz für ausreichend körperliche Distanz zur Verfügung stehen wird.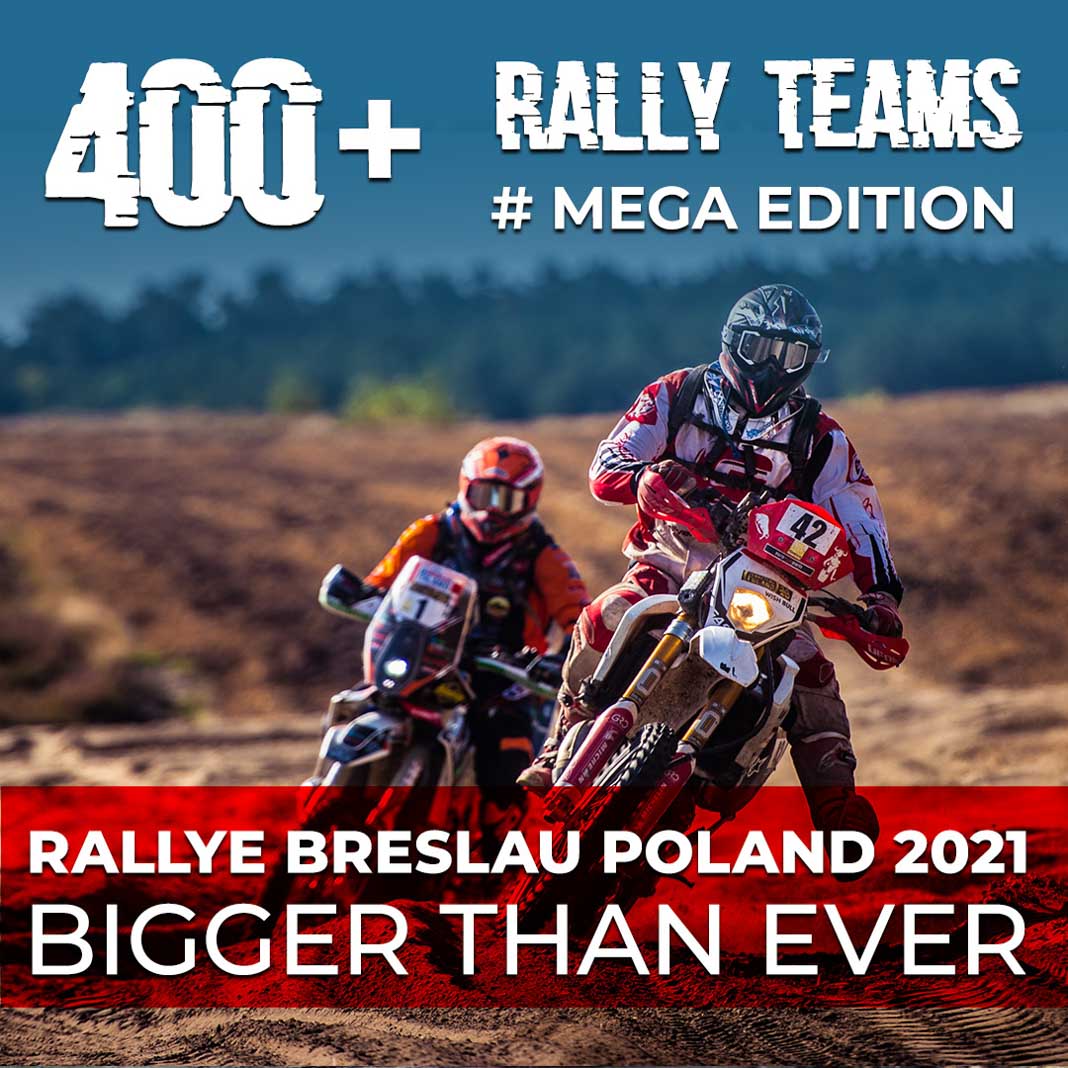 Alexander Kovatchev – Race Director
"Die Rallye Breslau war noch nie so groß wie in diesem Jahr – wir erwarten mehr als 400 Teilnehmerteams. Das ist eine große Herausforderung, aber wir haben ein sehr gutes Konzept, das wir kontinuierlich verbessert haben. In den letzten zehn Jahren haben wir uns organisatorisch stark verändert. Wir fahren von Montag bis Freitag, sodass die Teilnehmer nur fünf Arbeitstage für den Rallye-Urlaub benötigen. Jeder kann nach der Preisverleihung am Montag zur Arbeit gehen. Die Trennung der Autos und Motorräder, die genaue Zeitmessung und Satellitenverfolgung (beides komplett selbst entwickelt), die Kommunikationsfähigkeit bei Überholmanövern oder Gefahren zusammen mit der top ausgebildeten ORGA machen die Rallye Breslau zum Weltmarktführer und Trendsetter in sportlicher und sicherheitstechnischer Hinsicht. Unsere Kommunikation und unser Marketing sind gut strukturiert, kompetent und ehrlich, weil wir "die Sprache" der Wettbewerber sprechen. Wir sind eine multinationale Familie in der die Menschen einander respektieren, füreinander sorgen und in der der gute alte Motorsport-Spirit nie aufgehört hat zu existieren. Schlussendlich und noch wichtiger sind unsere sehr günstigen Preise. Regelmäßig von anderen Veranstaltern nachgefragt, wie wir das realisieren können, antworte ich, dass wir der "Lidl" der Rallyes sind. Bei uns finden sie alles, was sie brauchen – in guter Qualität und sehr günstig…"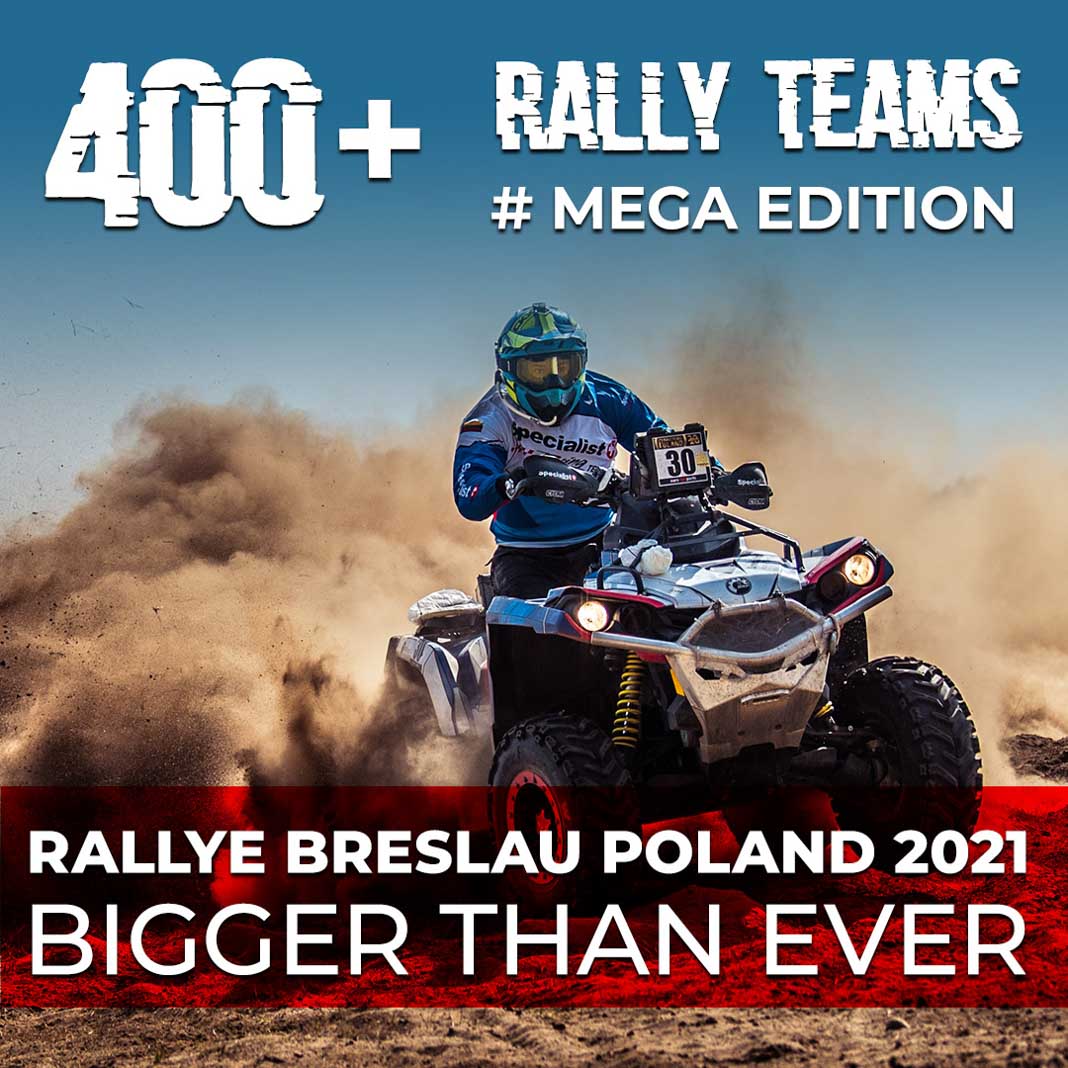 Rally Programm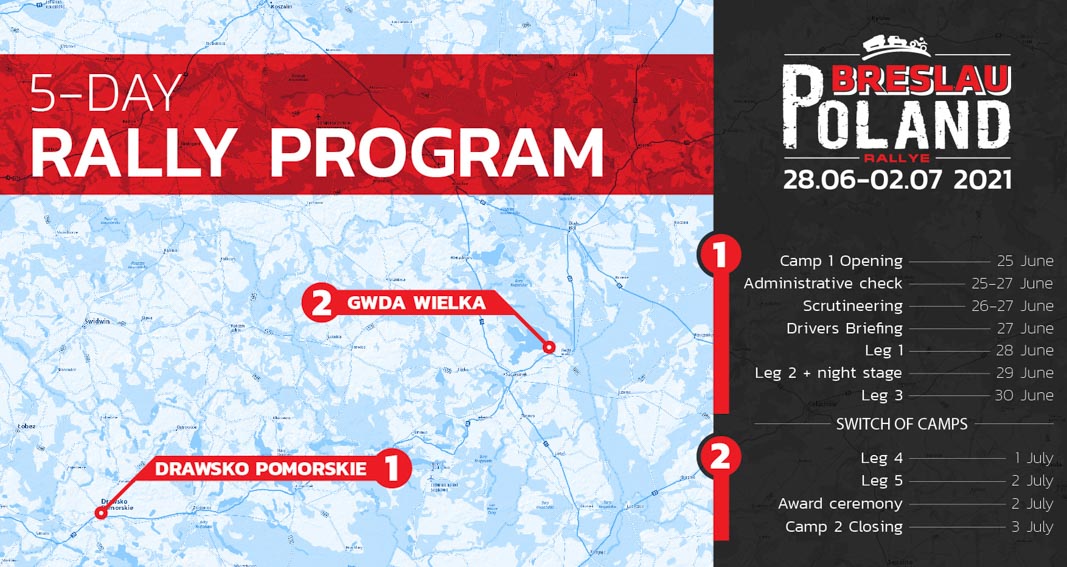 25.06.2021

Friday

from 14:00

14:00 – 20:00

New Camp 1 – Opening

Administrative check

26.06.2021

Saturday




09:00 – 20:00

Administrative check. Collection of materials and documents

[Breaks 12:00 – 13:00 and 16:00 – 16:30]

09:00 – 20:00

Collecting of rally safety tracking system

[Breaks 12:00 – 13:00 and 16:00 – 16:30]

09:00 – 20:00

Scrutineering

[Breaks 12:00 – 13:00 and 16:00 – 16:30]

27.06.2021

Sunday

09:00 – 19:00

Administrative check. Collection of material and documents.
Collection of rally safety tracking systems.
Scrutineering

[Lunch break 12:00 – 13:00]

19:00

Road book collection for Leg 1

20:00

Driver's briefing [MANDATORY]

22:00

Publication of Start list

28.06.2021
to
02.07.2021

Monday
to
Friday

–

5 Legs

–

Publication of Start lists for subsequent legs

02.07.2021

Friday

18:30

Publication of Provisional Classification

02.07.2021

Friday

–

Publication of Final Classification
(After the Stewards have declared the Classification final)

02.07.2021

Friday

19:00

Prize-giving ceremony

03.07.2021

Saturday

12:00

Closing Camp 2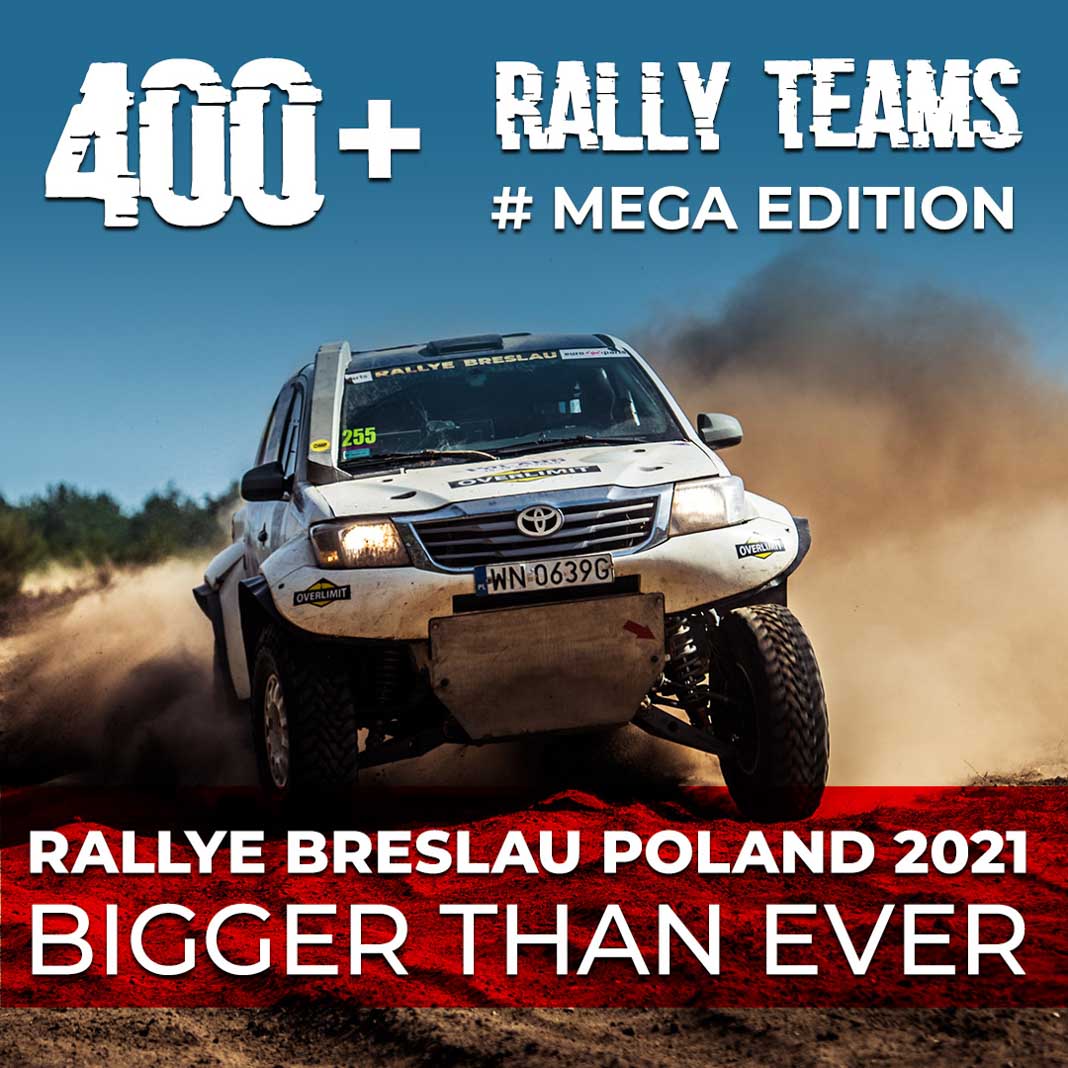 NEW CAMP 1 DRAWSKO POMORSKIE
GPS Coordinates in format: hddd.ddddd – wird noch bekannt gegeben
GPS Coordiantes in format: hdddo mm.mmm' – wird noch bekannt gegeben
CAMP 2 GWDA WIELKA
GPS Coordinates in format: hddd.ddddd – N53.75032 E16.79034
GPS Coordiantes in format:hdddo mm.mmm' – N53 45.019 E16 47.421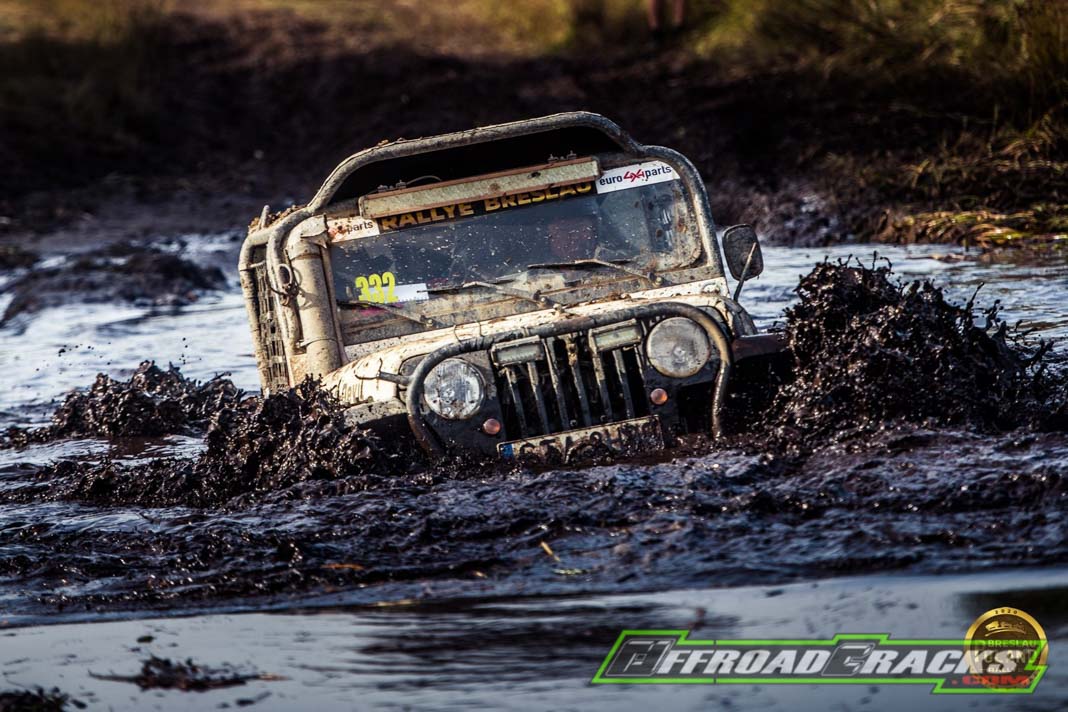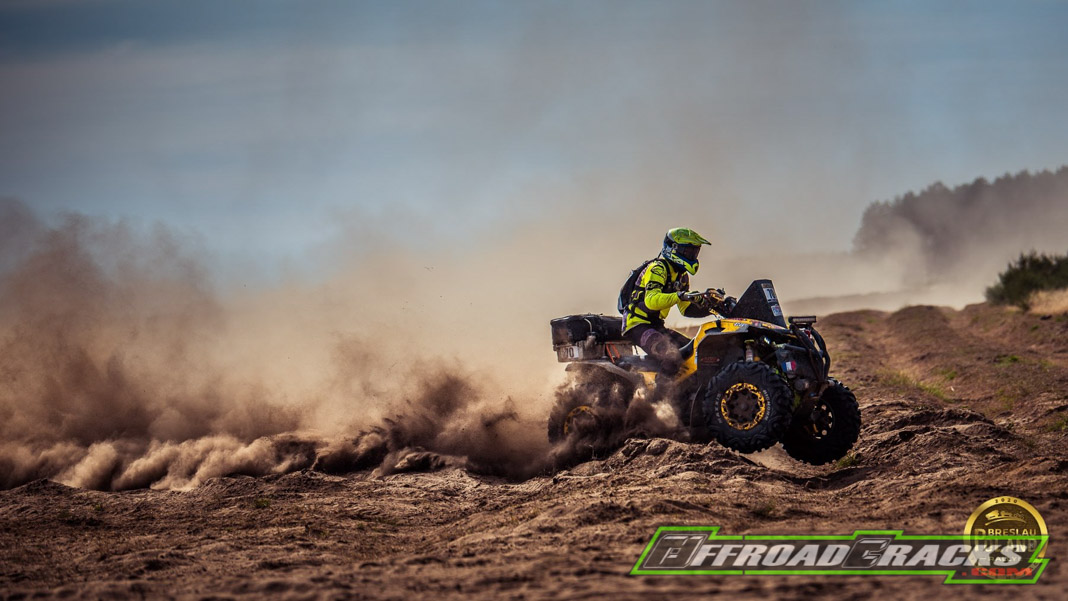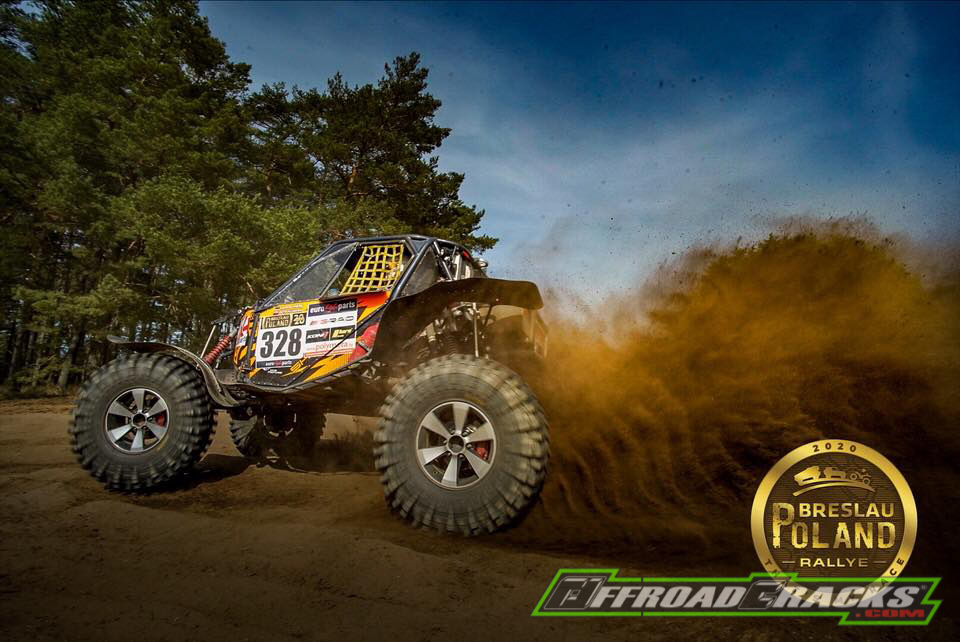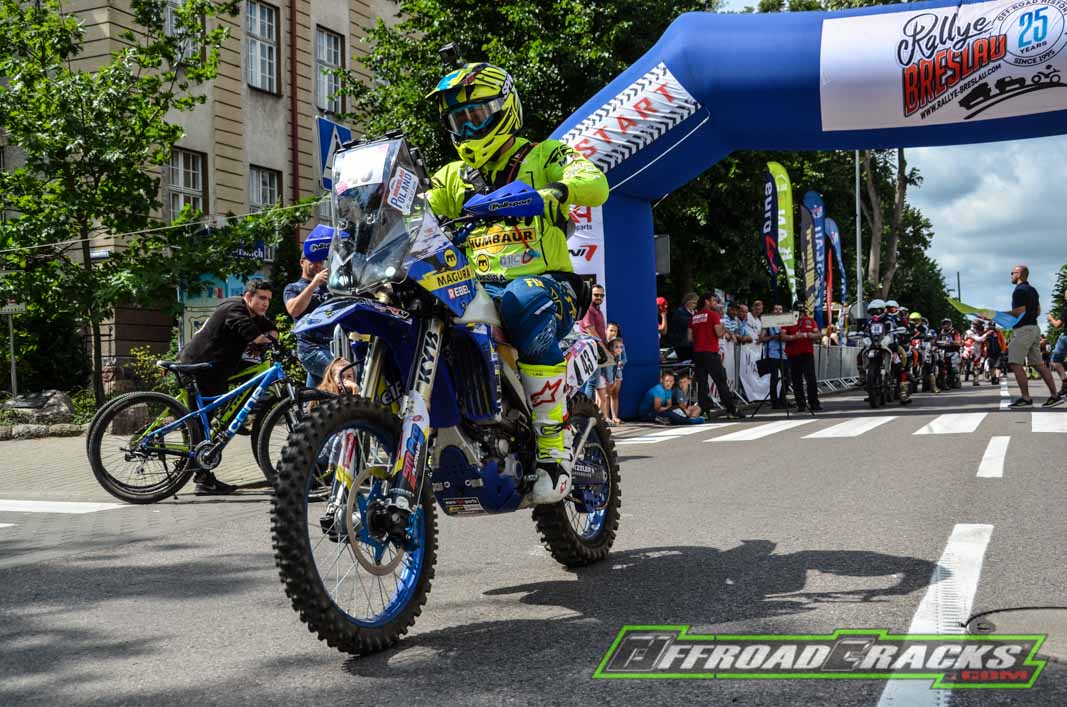 ---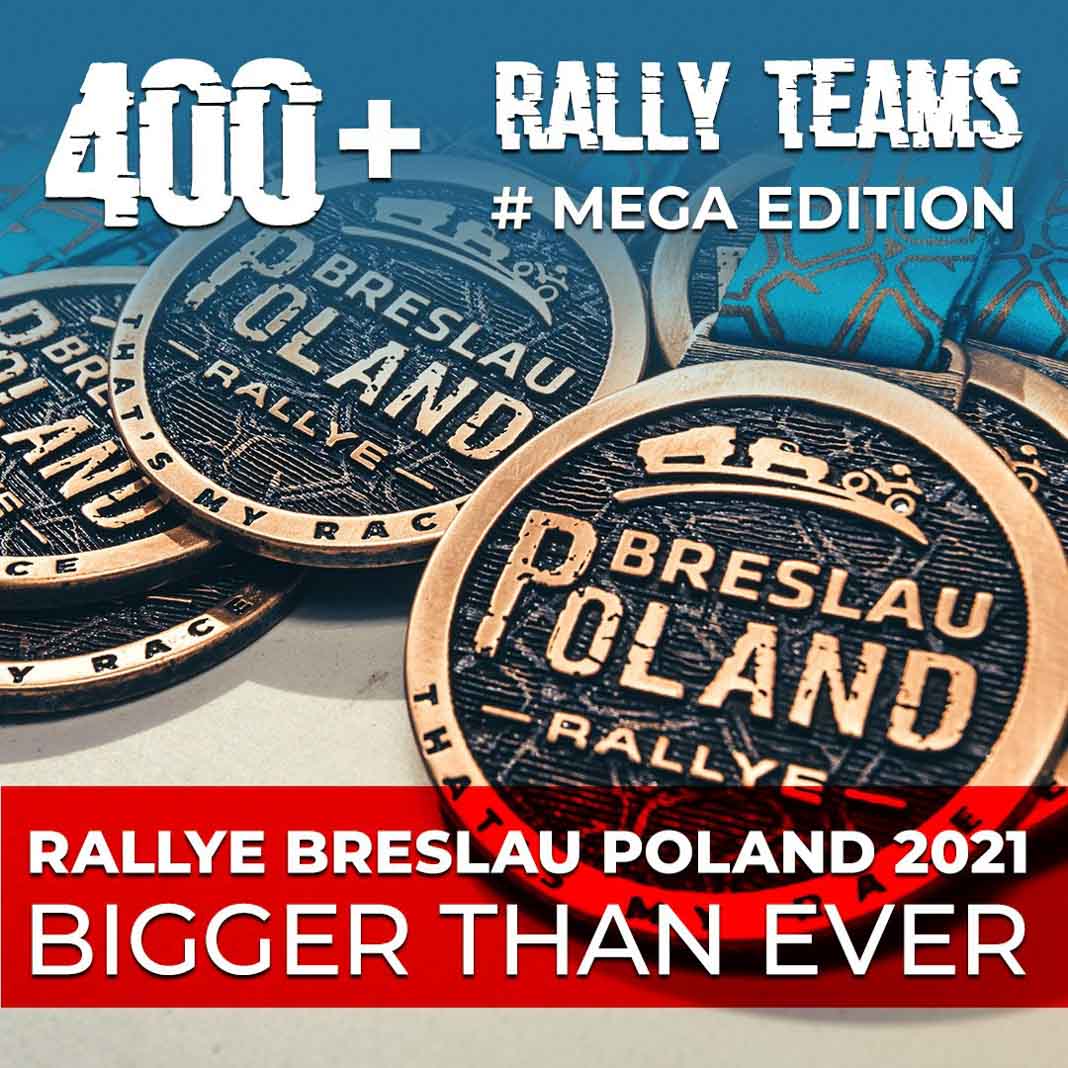 The Organisation is extremely glad and very proud to share that the oldest off-road rally in Europe is simultaneously the biggest international off-road event this year. With more than 25 years of history Rallye Breslau will accommodate an unprecedented number of competitors.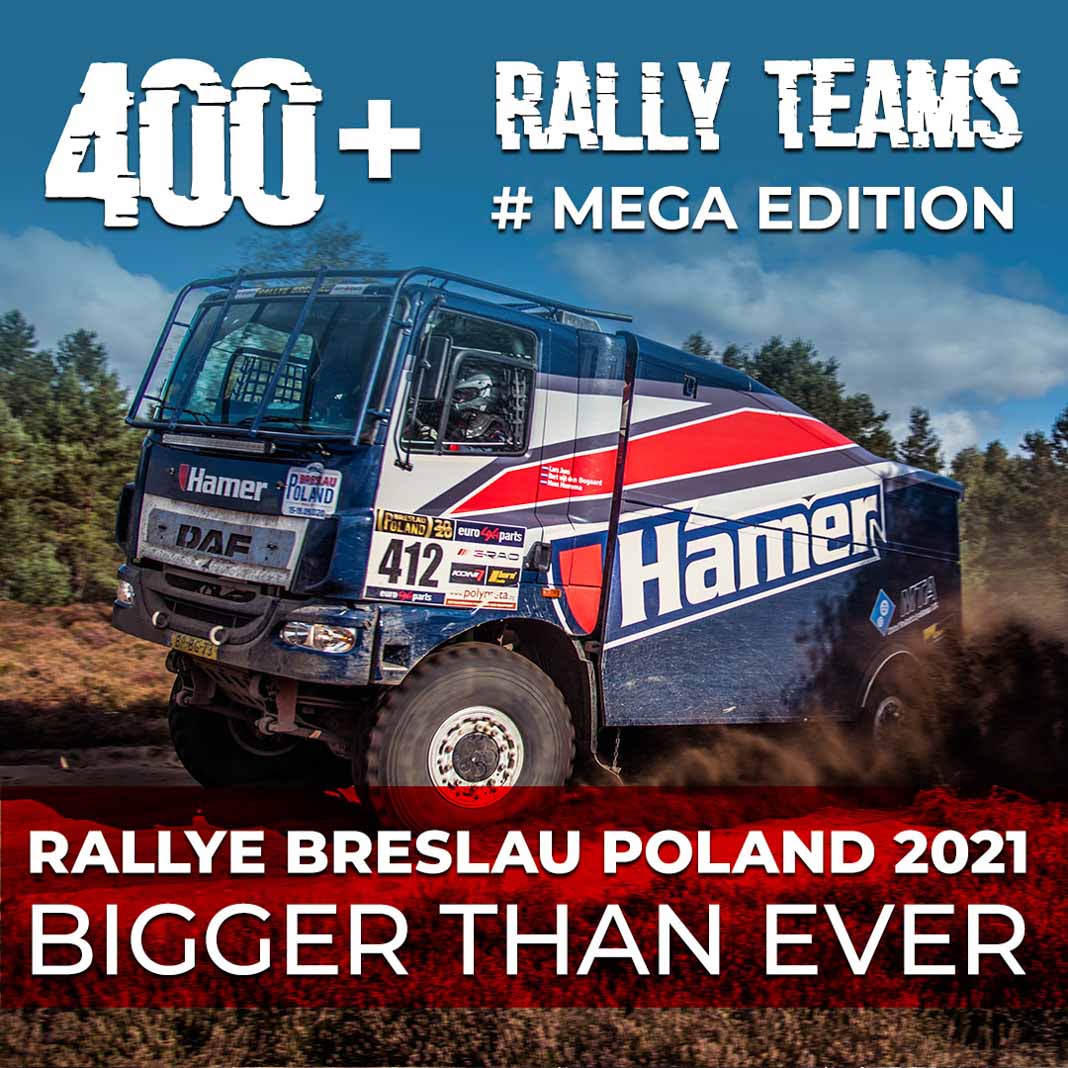 ENTRIES
406 rally teams from 25 nationalities officially entered Rallye Breslau until the closing day of the registrations. The number of the entrants speaks for itself. At the start line on 28th of June we expect:
58 motorbikes (The OFFROADCRACKS editor team will start as well)
50 quads
94 side-by-sides
94 cross country cars
31 extreme cars
32 cross country trucks
19 extreme trucks
28 vehicles in the non-racing category.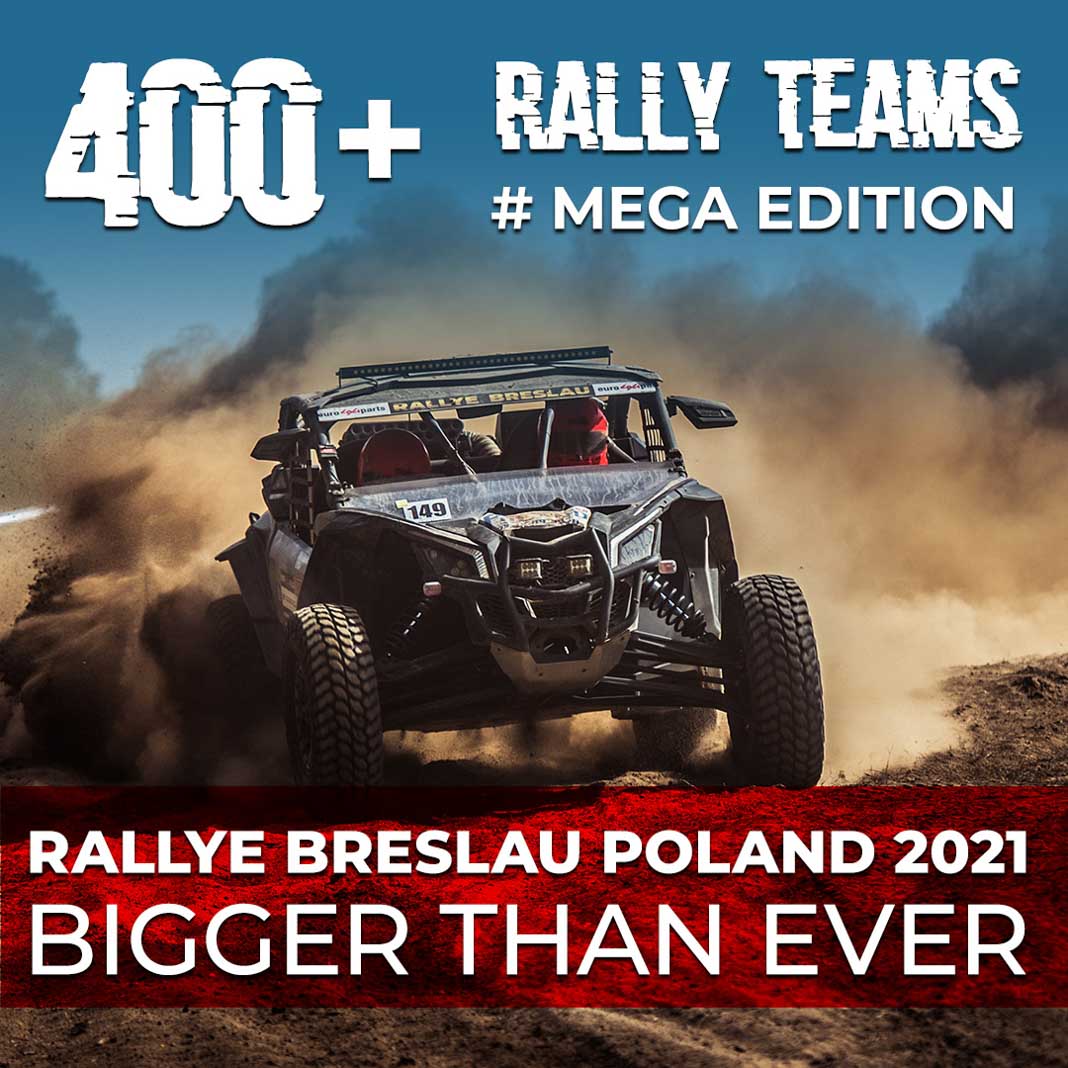 BIGGER BIVOUAC
Following the huge competitor field, there will be a new much bigger bivouac near Drawsko Pomorskie in a picturesque area. There we will feel more comfortable and can accommodate everyone. At the same time a sanitary protocol has to been followed and ensures that more space will be provided for adequate physical distance.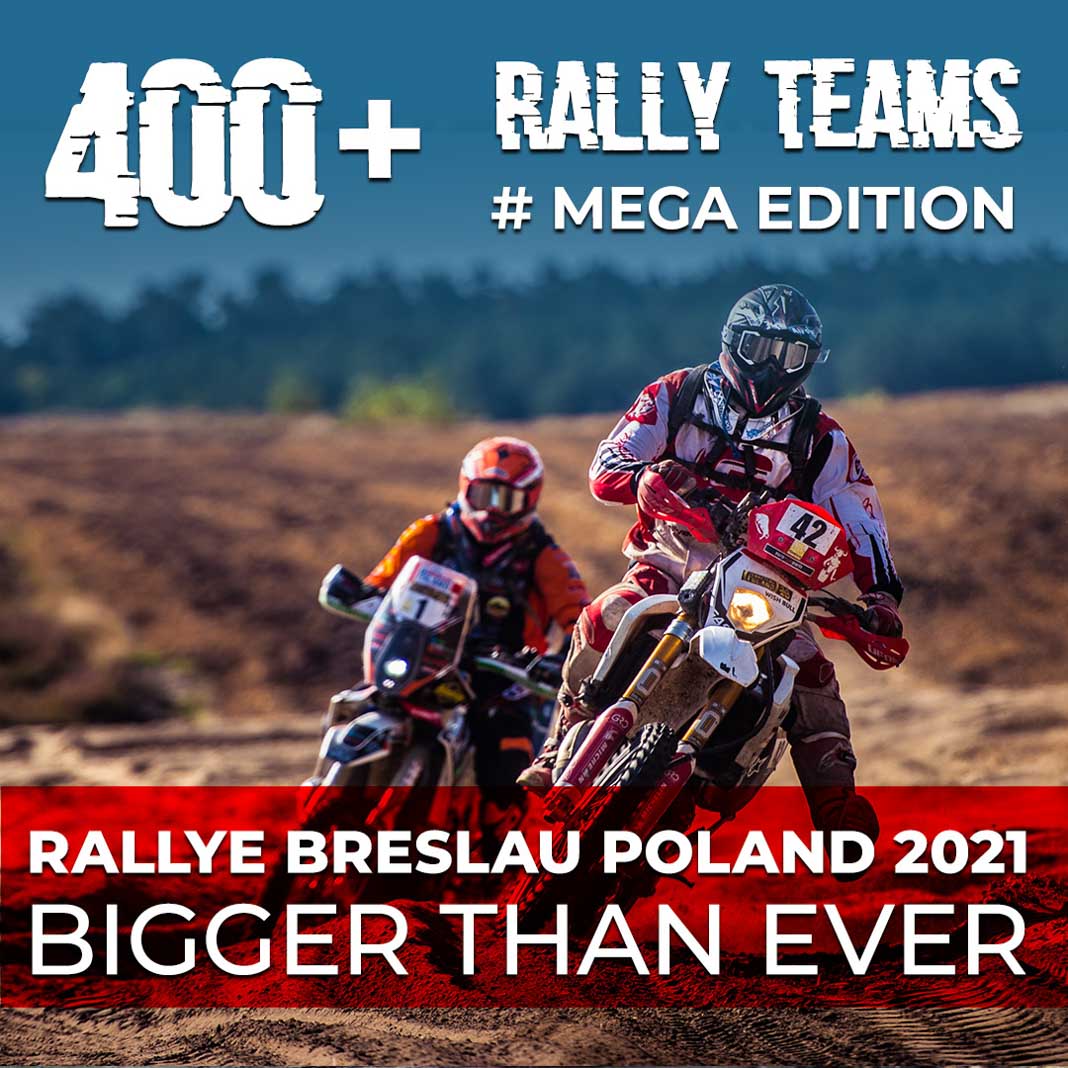 Alexander Kovatchev – Race Director
,,Rallye Breslau has never been bigger than this year – we expect more than 400 competitor teams. This is a huge challenge, but we have a very good concept that we have been continuously improving. In the last ten years, we have changed a lot in terms of organization. We race Monday to Friday, so participants only need five working days. Everyone can go back to work on Monday after the rally. The separation of the cars and motorcycles, the accurate timekeeping and satellite tracking (both developed entirely in-house), the ability to communicate when overtake or in danger, together with the top trained ORGA, make Rallye Breslau a world leader and trend setter in sporting and safety perspectives. Our communication and marketing are well structured, competent and honest, because we "speak the language" of the competitors. We are a multinational family where people respect and care for each other, and where the good old spirit of motorsport has never left. Finally yet importantly, our entry fees are very favorable. Being regularly asked by other organizers how we could achieve this, I answer that we are the "Lidl "of rallies. There you will find everything you need, of good quality and very affordable…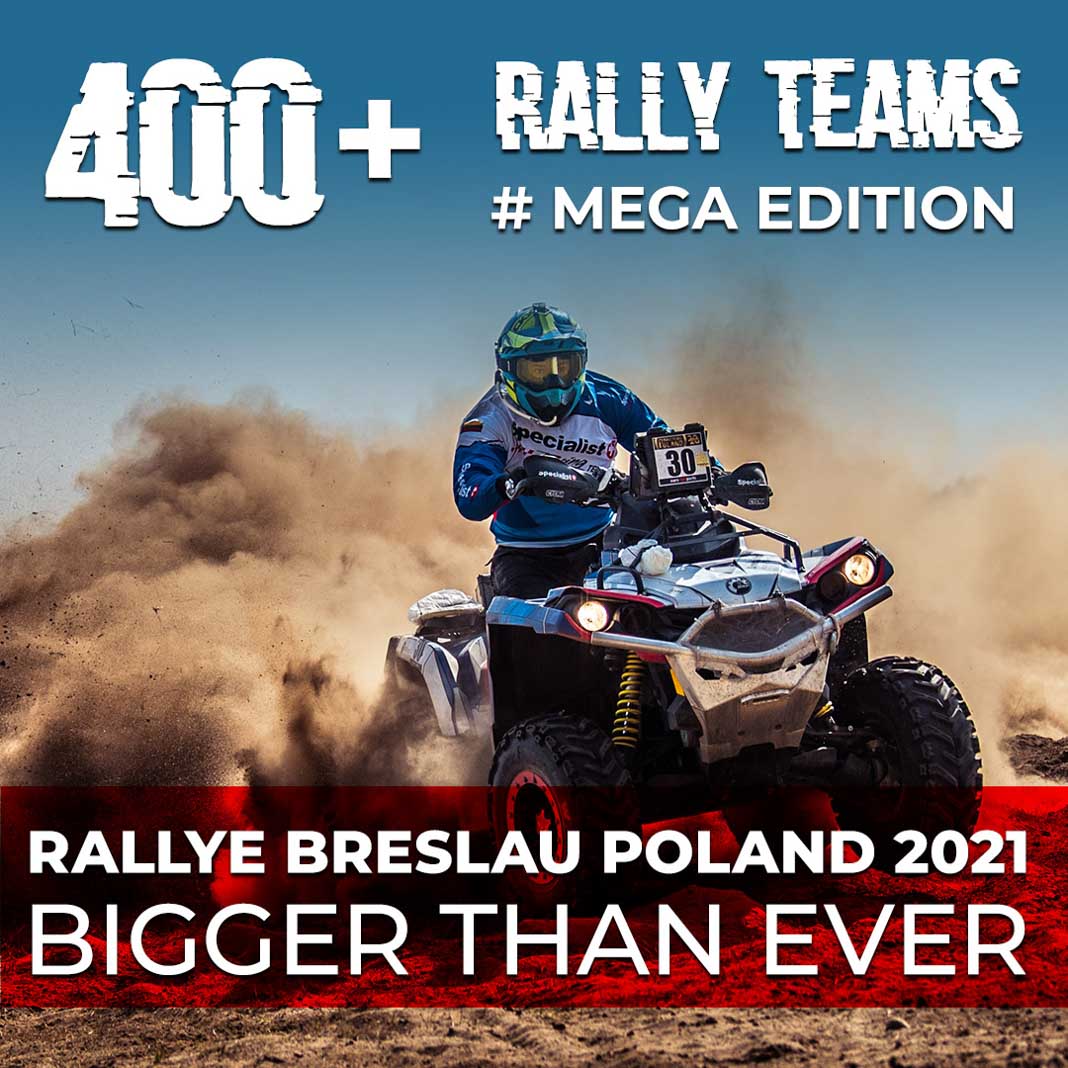 Rally program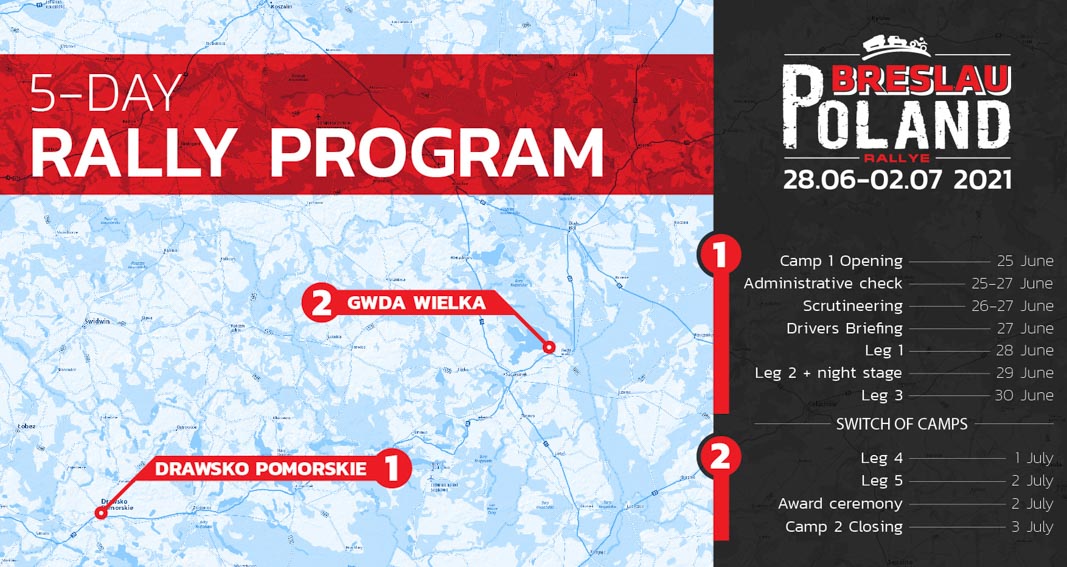 25.06.2021

Friday

from 14:00

14:00 – 20:00

New Camp 1 – Opening

Administrative check

26.06.2021

Saturday




09:00 – 20:00

Administrative check. Collection of materials and documents

[Breaks 12:00 – 13:00 and 16:00 – 16:30]

09:00 – 20:00

Collecting of rally safety tracking system

[Breaks 12:00 – 13:00 and 16:00 – 16:30]

09:00 – 20:00

Scrutineering

[Breaks 12:00 – 13:00 and 16:00 – 16:30]

27.06.2021

Sunday

09:00 – 19:00

Administrative check. Collection of material and documents.
Collection of rally safety tracking systems.
Scrutineering

[Lunch break 12:00 – 13:00]

19:00

Road book collection for Leg 1

20:00

Driver's briefing [MANDATORY]

22:00

Publication of Start list

28.06.2021
to
02.07.2021

Monday
to
Friday

–

5 Legs

–

Publication of Start lists for subsequent legs

02.07.2021

Friday

18:30

Publication of Provisional Classification

02.07.2021

Friday

–

Publication of Final Classification
(After the Stewards have declared the Classification final)

02.07.2021

Friday

19:00

Prize-giving ceremony

03.07.2021

Saturday

12:00

Closing Camp 2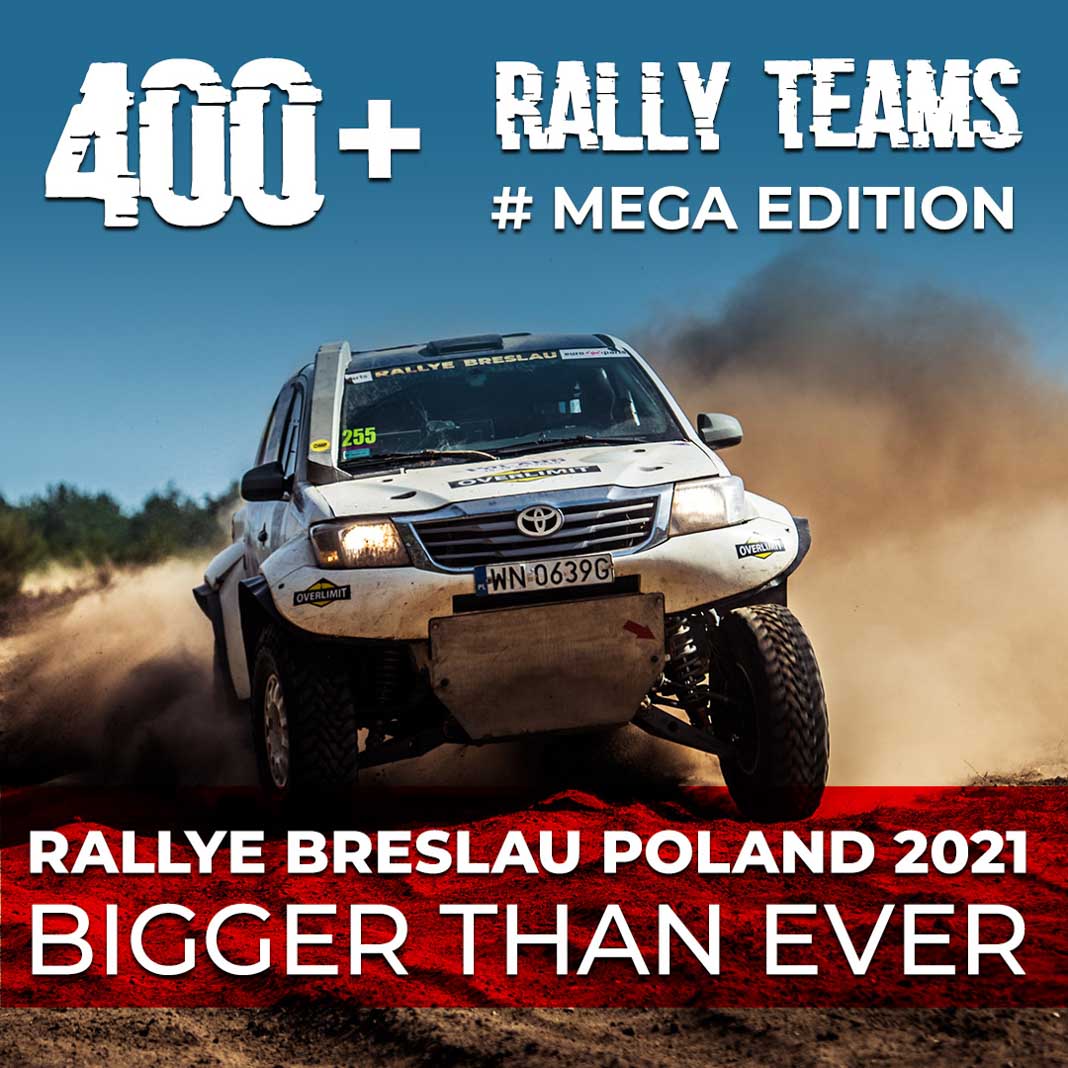 NEW CAMP 1 DRAWSKO POMORSKIE
GPS Coordinates in format: hddd.ddddd – to be announced
GPS Coordiantes in format: hdddo mm.mmm' – tTo be announced
CAMP 2 GWDA WIELKA
GPS Coordinates in format: hddd.ddddd – N53.75032 E16.79034
GPS Coordiantes in format:hdddo mm.mmm' – N53 45.019 E16 47.421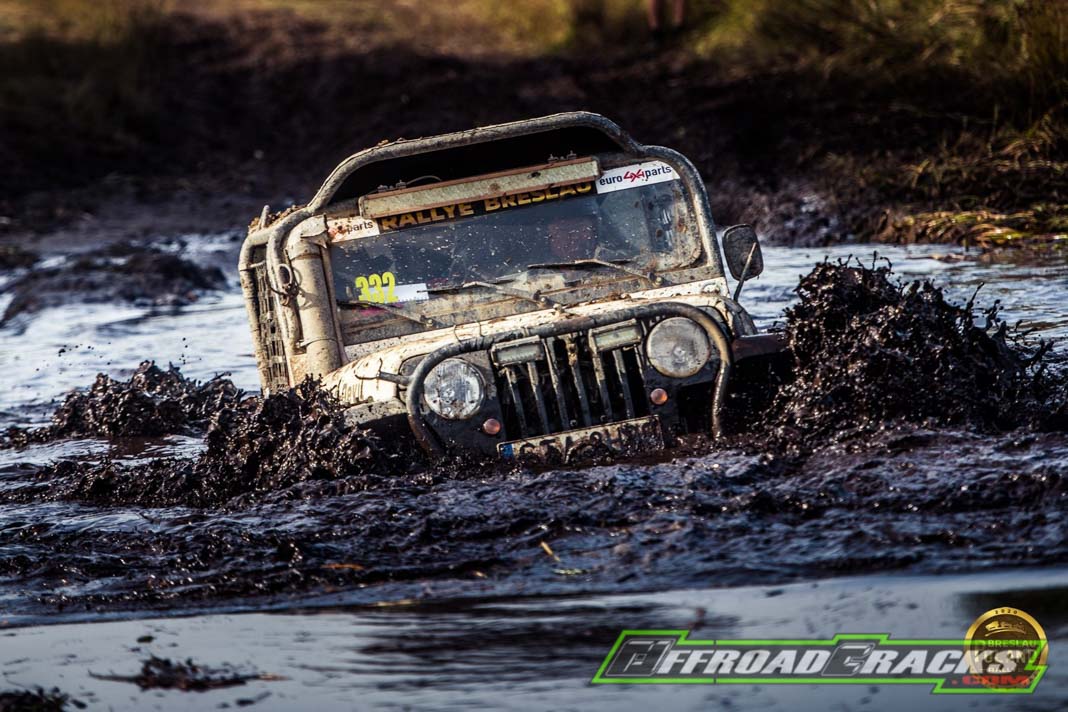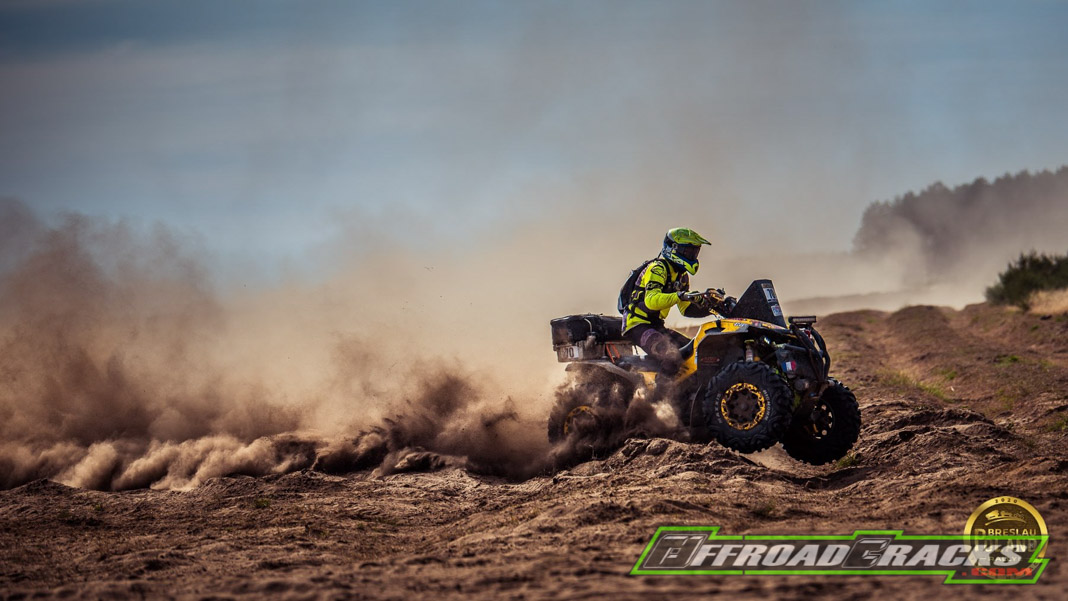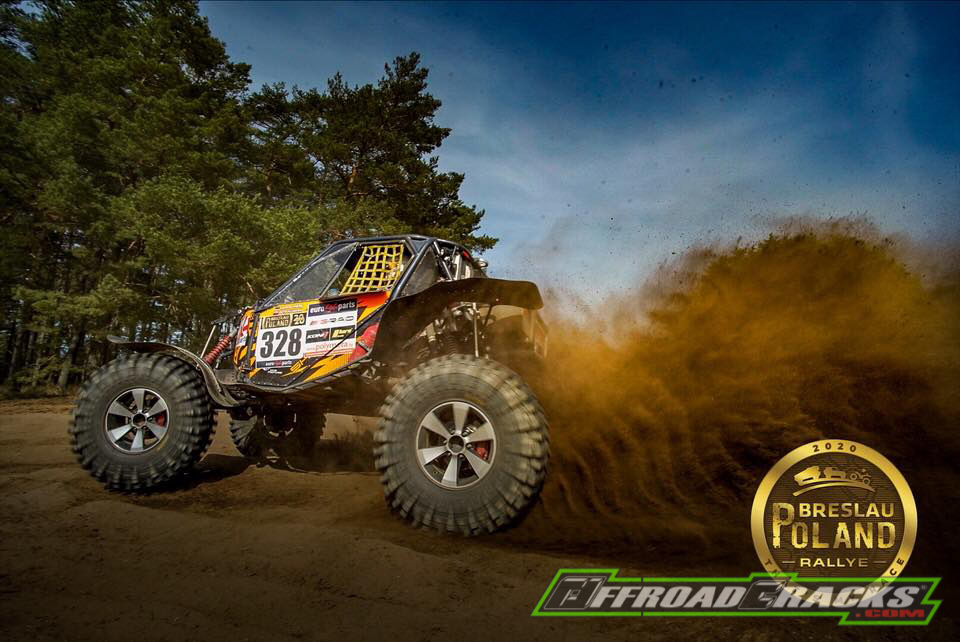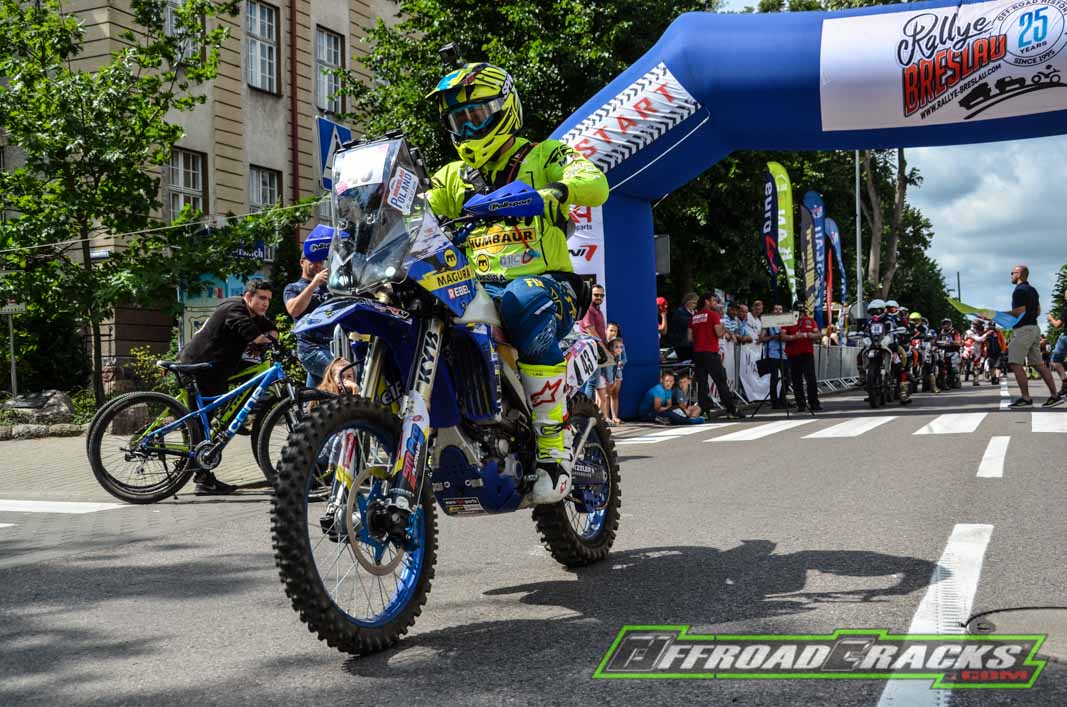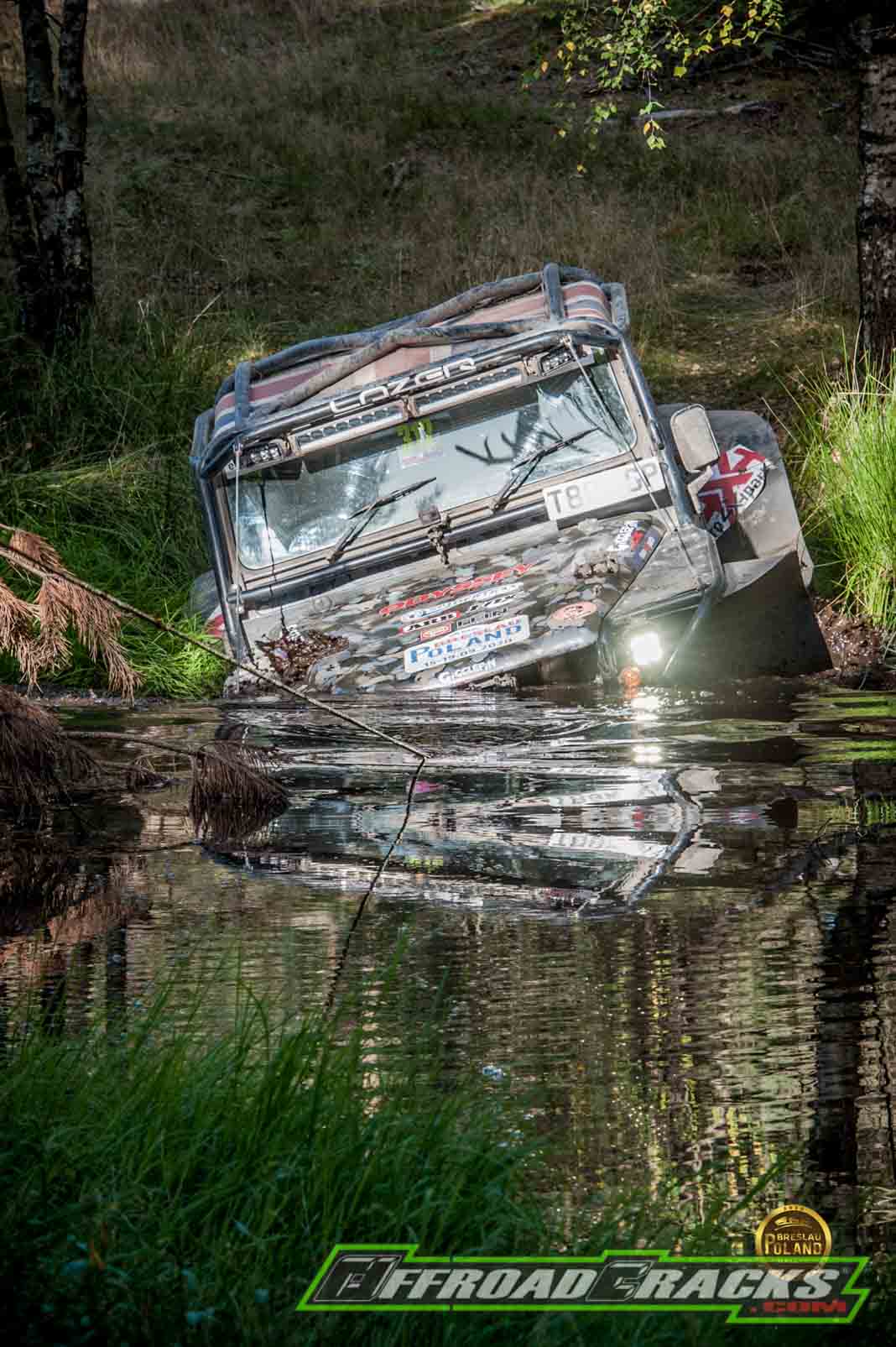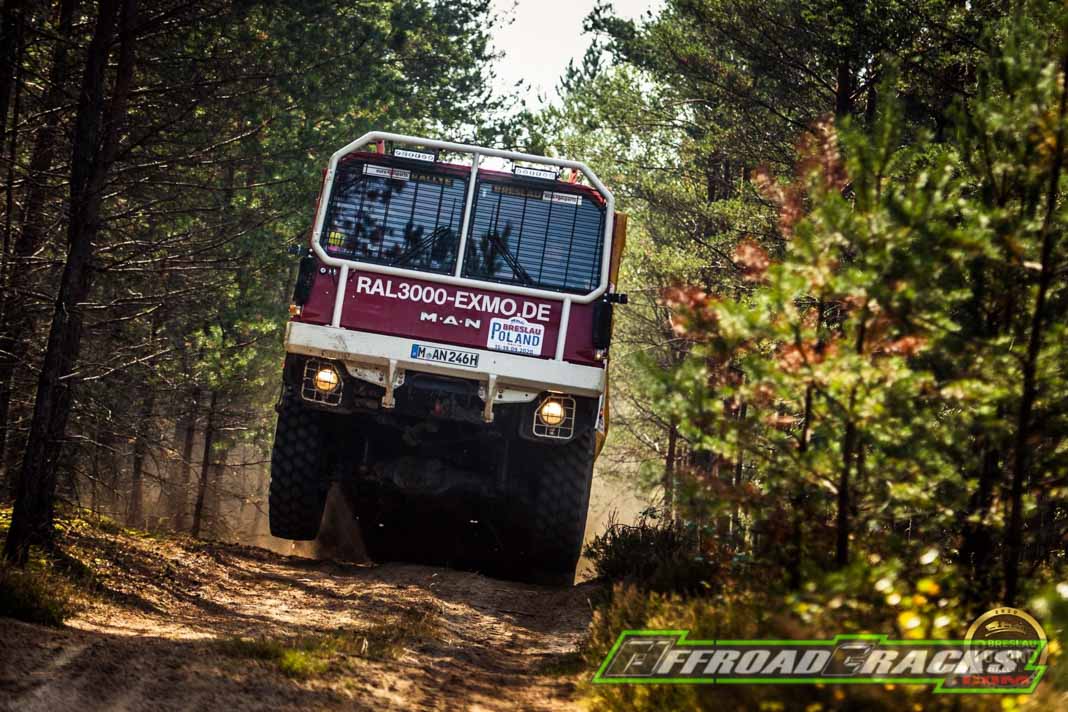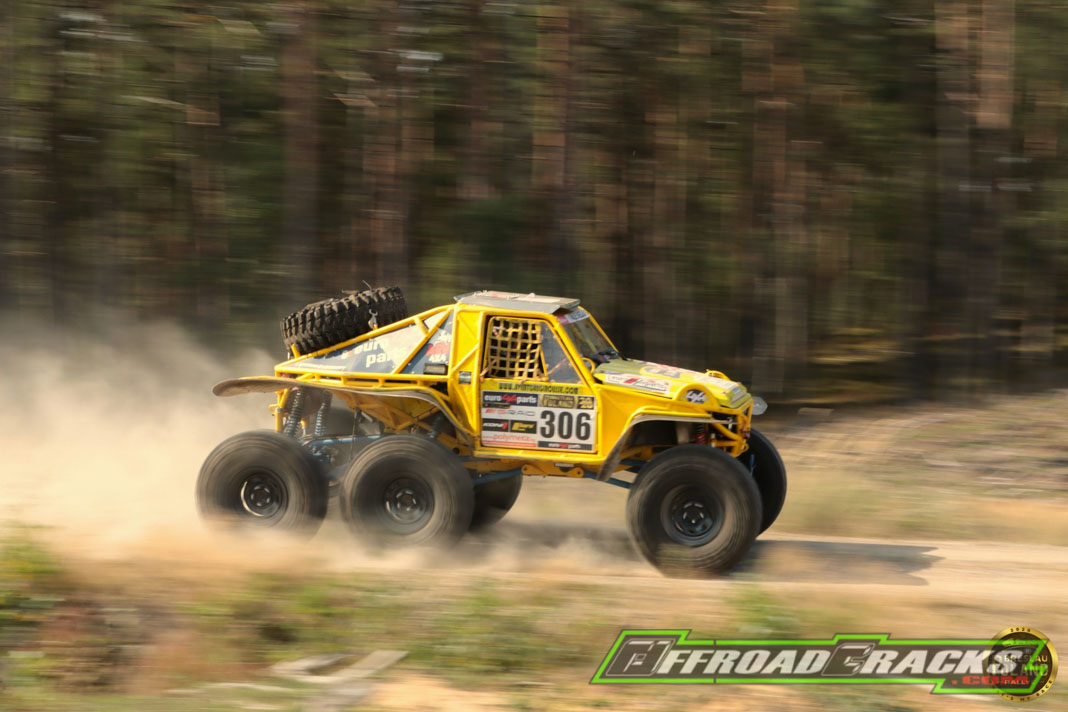 Quelle / Source: Rallye Breslau, RBI Sport