Die Maxxis International GmbH aus Dägeling bietet nicht nur eine Reifenlösung für den Spezialeinsatz im Hard- und Enduro-Segment an, sondern untersützt auch aktiv die deutsche Hardenduro-Szene über die Rennserie "Maxxis Hardenduro Series Germany", die gerade ihren vorletzten Lauf in Reetz hinter sich gebracht hat (www.hardenduro-germany.de). 
Bei dieser von Maxxis mit unterstützte Rennserie setzen zahlreiche Top-Piloten wie biespielsweise Milan Schmüser, Blake Gutzeit oder Tim Apolle auf den Hardenduro SuperSoft Reifen "MAXXENDURO M7314K SOFT". Und natürlich auch bei der FIM Hardenduro Weltmeisterschaft ehemals WESS.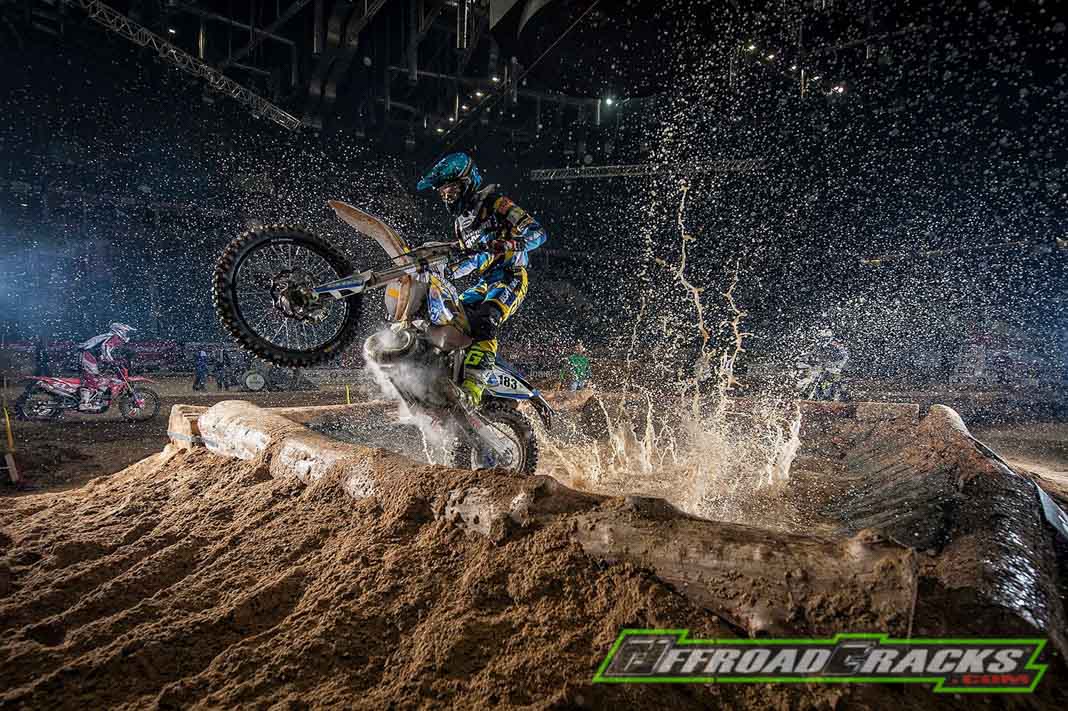 Mike Hartmann – Europäischer Endurocross-Champion on Maxxis
Hintergrund dieses Erfolgsreifens ist eine trialartige Gummimischung, die für hervorragende Traktion in den extremsten Situationen sorgt, was mit durch eine entsprechenden Karkassen-Flex erreicht wird, der hinsichtlich seiner Steifigkeit nicht mit einem normalen Enduro-Reifen zu vergleichen ist. Deshalb ist aber auch ganz klar der Hinweis zu geben, dass klassischen Enduro-Wettbewerb-Einsätze oder gar längere Fahrten auf der Straße bei hohen Geschwindigkeiten tunlichst zu vermeiden sind, da dadurch der Verschleiß auf ein Maximum erhöht wird. Kurz gesagt ist er für derartige Einsätze nicht konzipiert worden und daher ungeeignet, was übrigens für alle Hardenduro-Reifen am Markt gilt – egal welcher Hersteller.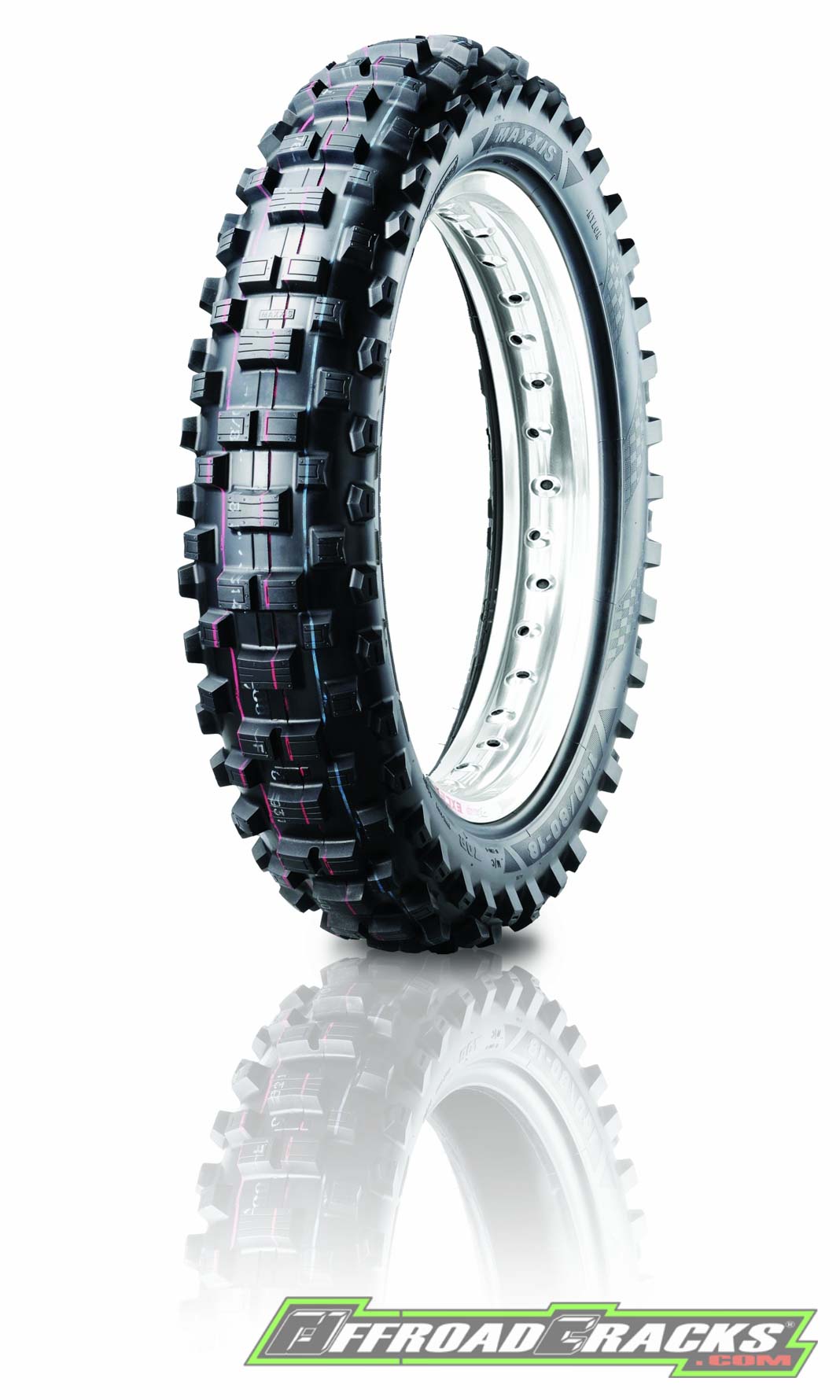 HINTERRAD: MAXXIS M7314 SOFT
140/80-18 70R mit E-Kennung – Preis im Netz zwischen 79 und 109 Euro
Als Kombination dazu empfiehlt sich der M7332F fürs Vorderrad, der zusammen mit Enduro-Weltmeister Bradley Freeman aus England entwickelt wurde. Natürlich ist im Extremenduro der Fokus auf das Vorderrad nicht ganz so groß, wie am Hinterrad. Dafür ist das Thema der korrekten Mousse-Wahl mit entscheidend und essentiell, ob man beispielsweise beim Erzbergrodeo am Start steht oder bei den Romaniacs. Deshalb kommen fürs Vorderrad auch unterschiedliche Reifenmischungen wie beispielsweise die Intermediate-Version M7311 der sogar in Extremfällen die Hartboden-Mischung in Form des M7304 in Frage, was jedoch stark von den individuellen Vorlieben des Fahrers zusammen mit Fahrstil, Fahrwerksabstimmung und Co zusammenhängt.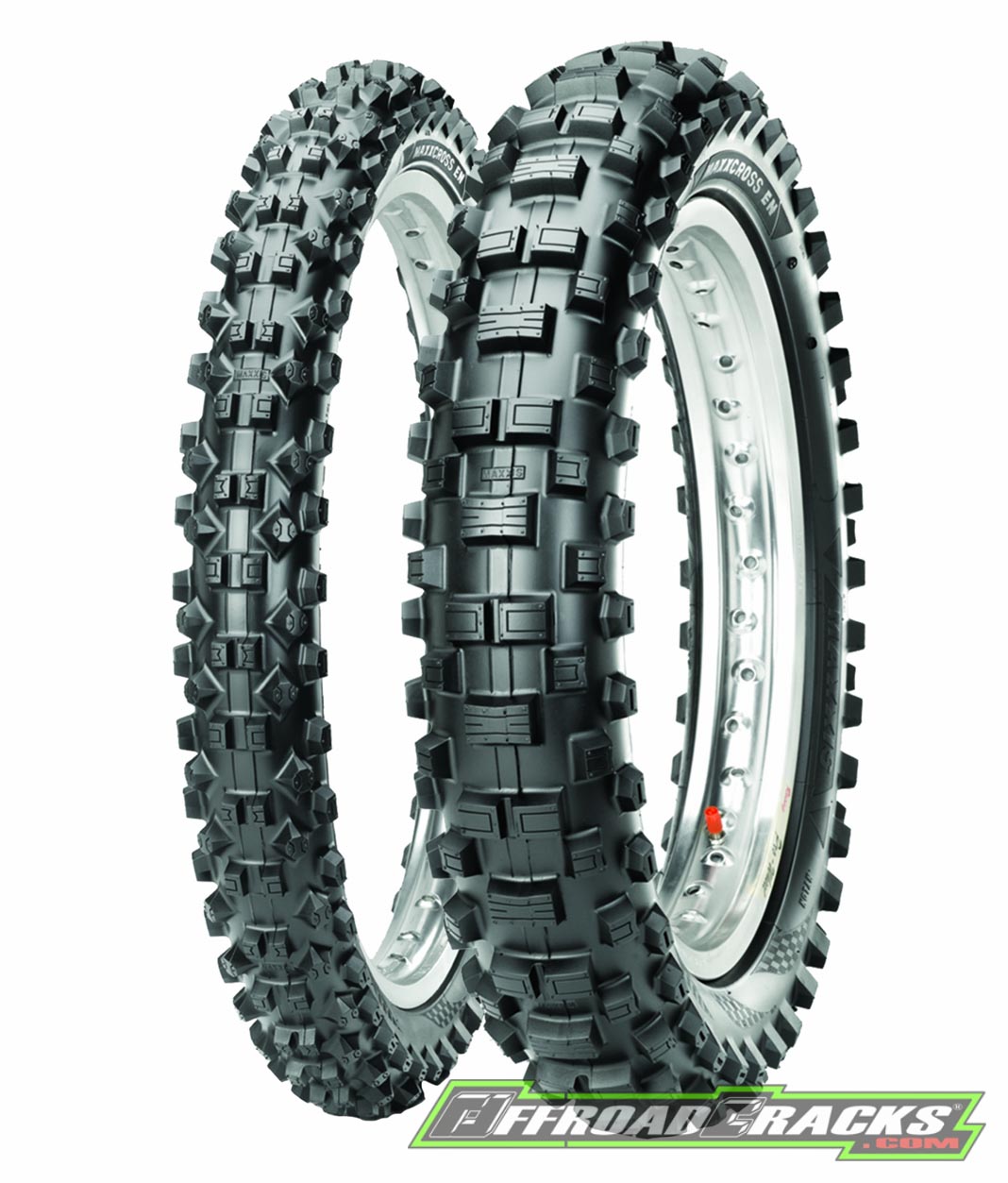 VORDERRAD: MAXXIS M7332F
90/90-21 54R mit E-Kennung – Preis Im Netz zwischen 58 und 69 Euro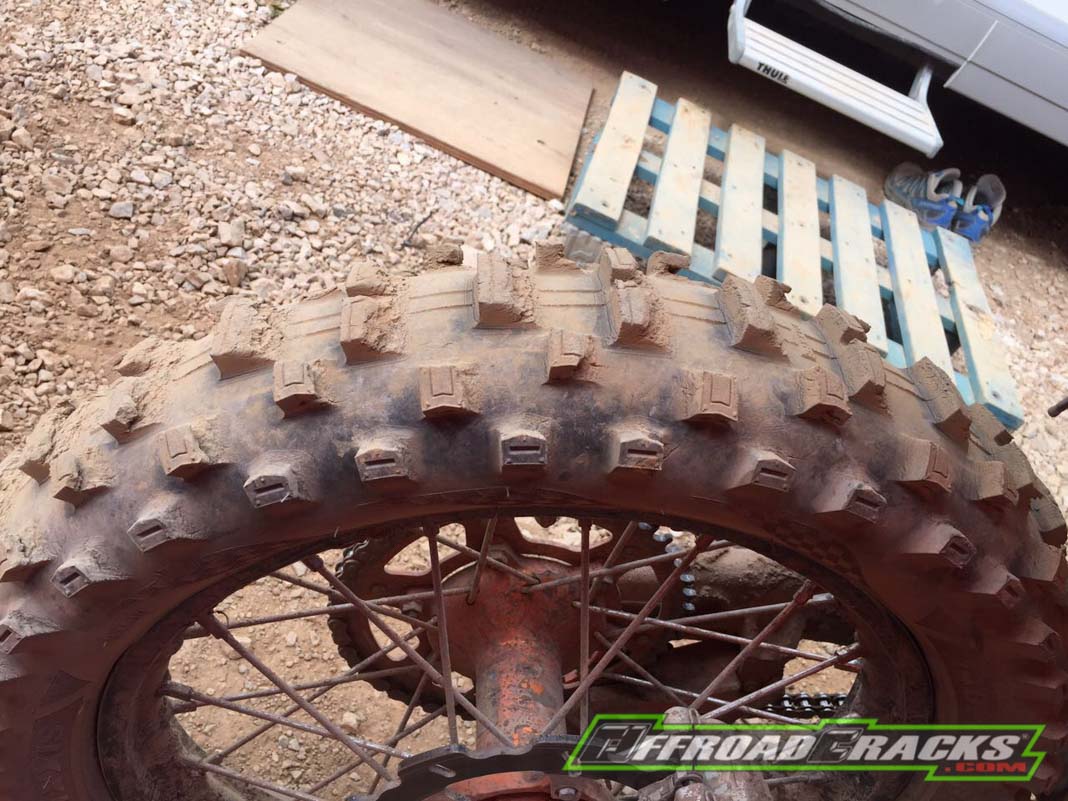 Extremeinsatz am Erzberg durch Phillip Scholz –härtere Bedingungen gibt es kaum!

---

The Maxxis International GmbH from Germany/Dägeling not only offers a tire solution for special use in the hardenduro segment, but also supports the German hardenduro scene through the 'Maxxis Hardenduro Series Germany' racing series actively (www.hardenduro-germany.de).
In this racing series, numerous top riders such as Milan Schmüser, Blake Gutzeit or Tim Apolle rely on the Hardenduro SuperSoft tire 'MAXXENDURO M7314K SOFT'. And of course at the FIM Hardenduro World Championship, formerly WESS, too..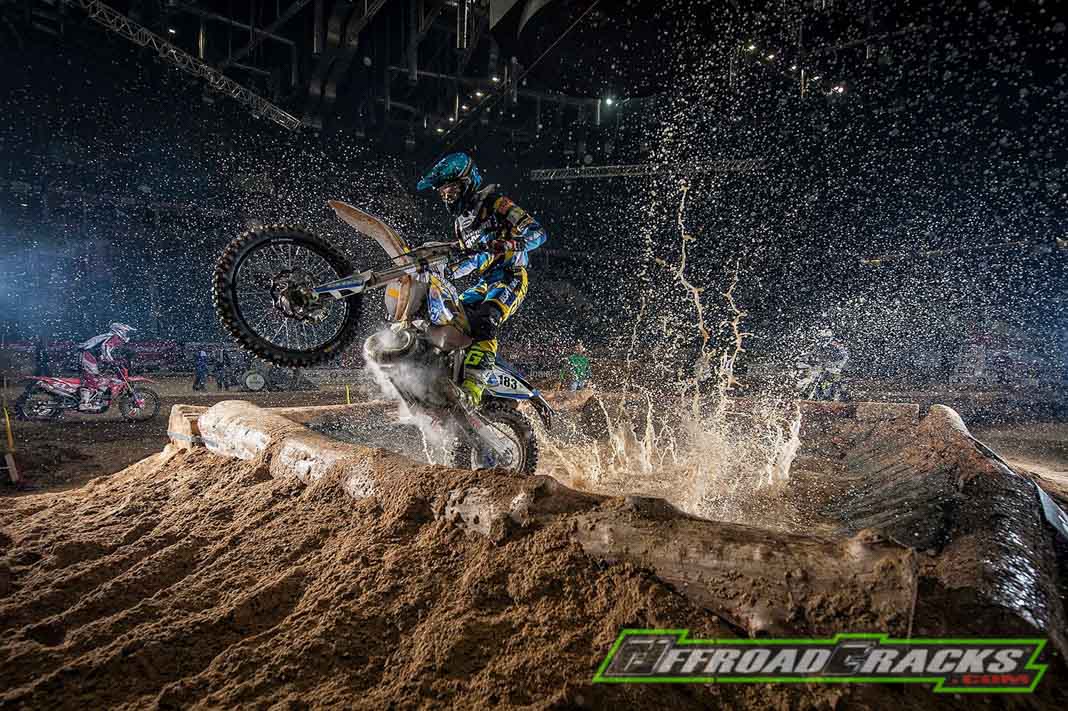 Mike Hartmann – European Endurocross Champion on Maxxis tyres
The background of this successful tire is a trial-type rubber compound that provides excellent traction in the most extreme situations, which is achieved with a corresponding carcass flex that cannot be compared with a normal enduro tire in terms of stiffness. That is why it must be clearly indicated that classic enduro competitions or even using it on the road at high speeds for longer distances should be avoided as much as possible, as this increases wear to a maximum. In short, it was not designed for such uses and is therefore unsuitable, which, by the way, applies to all hardenduro tires on the market – regardless of the manufacturer.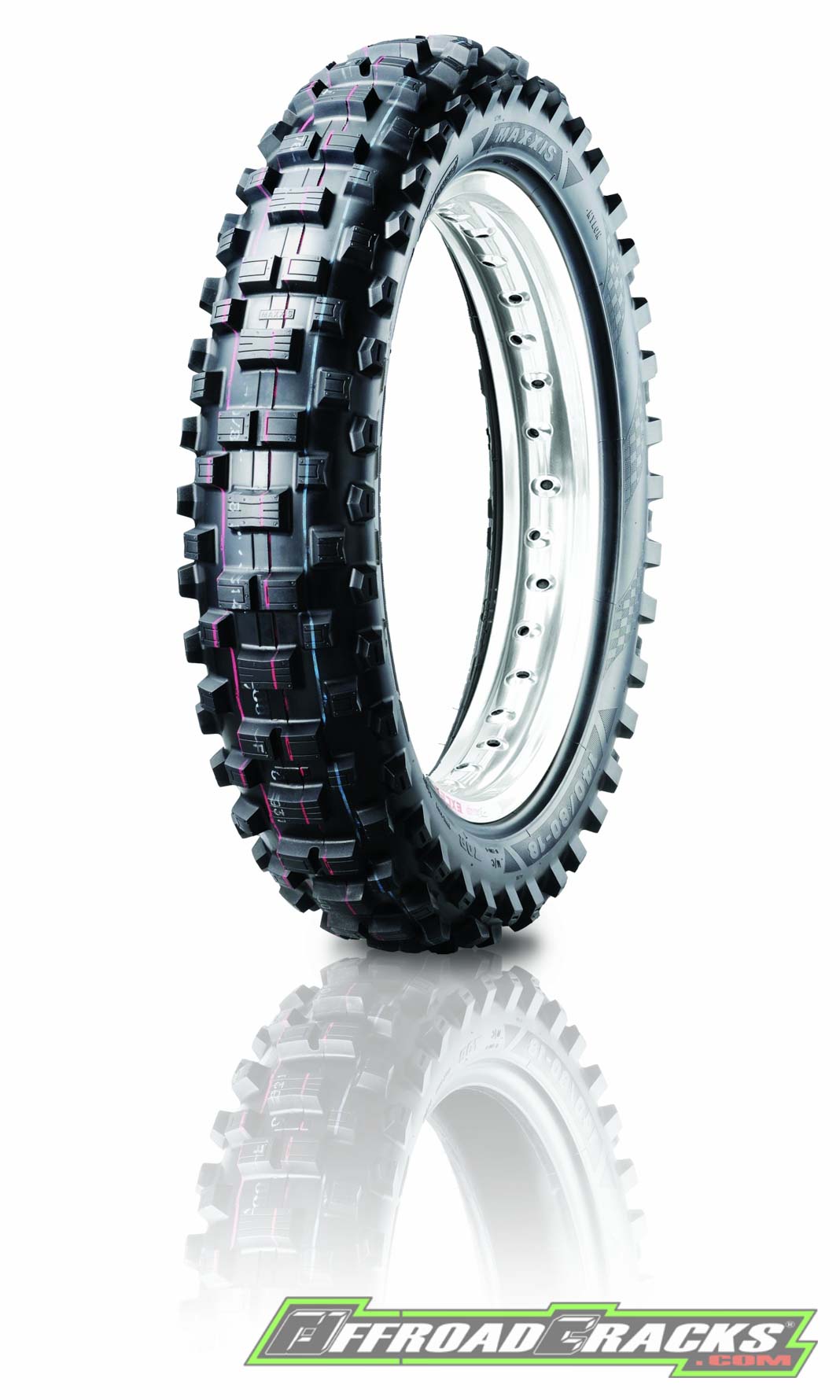 REAR: MAXXIS M7314 SOFT
140/80-18 70R with E identification – Online price between 79 and 109 Euro
As a combination, we recommend the M7332F for the front wheel, which was developed together with Enduro World Champion Bradley Freeman from England. Of course, in the extreme enduro, the focus on the front wheel is not as important as on the rear wheel. The topic of the correct choice of mousse is decisive and essential, for example, whether you are at the start of the Erzbergrodeo or the Romaniacs. That is why different tire compounds such as the intermediate version M7311 or even in extreme cases the hard compound in the form of the M7304 are possible for the front wheel, but this is strongly related to the individual preferences of the rider along with driving style, chassis setup and co.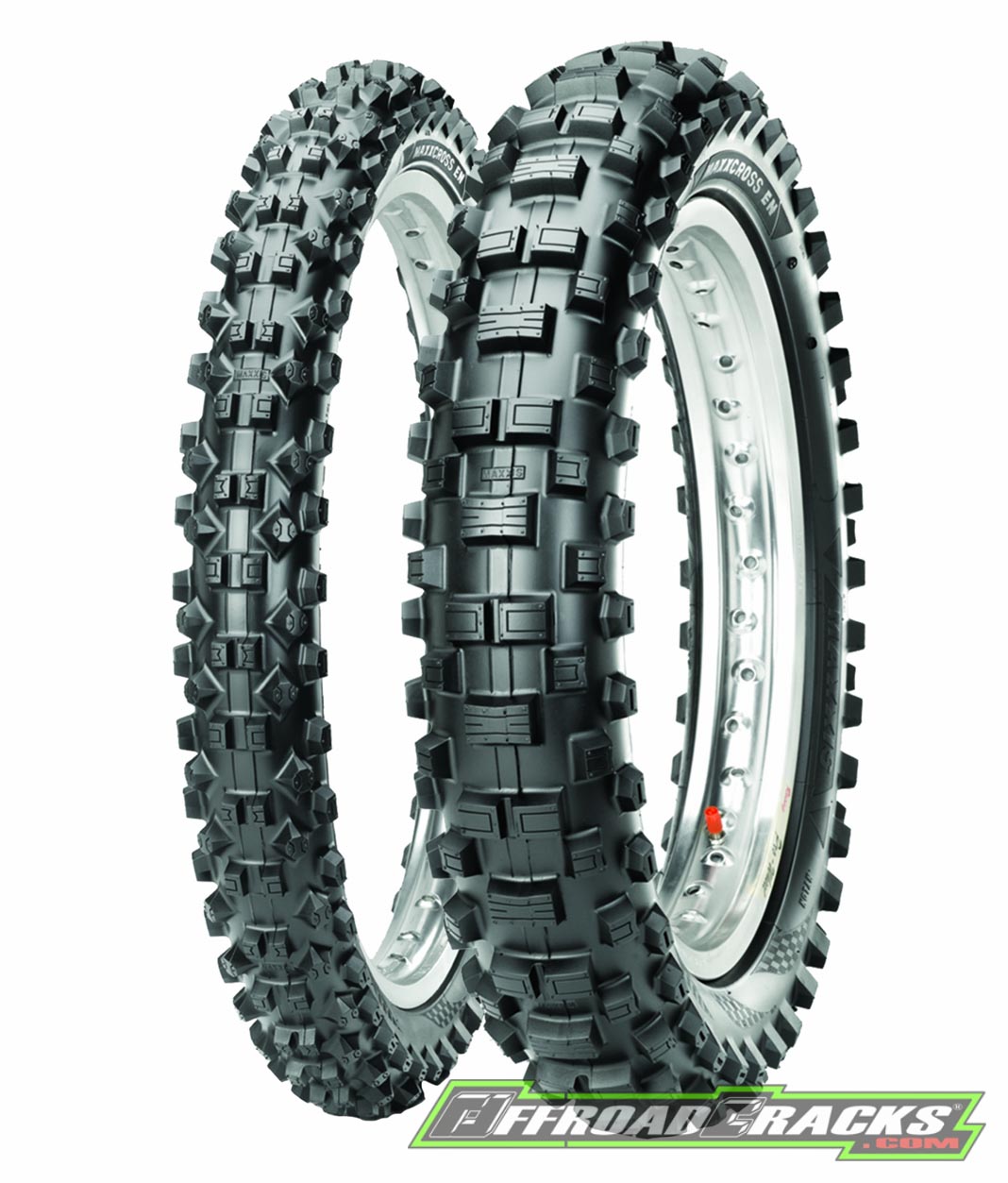 FRONT: MAXXIS M7332F
90/90-21 54R with E identification – Online price between 58 and 69 euros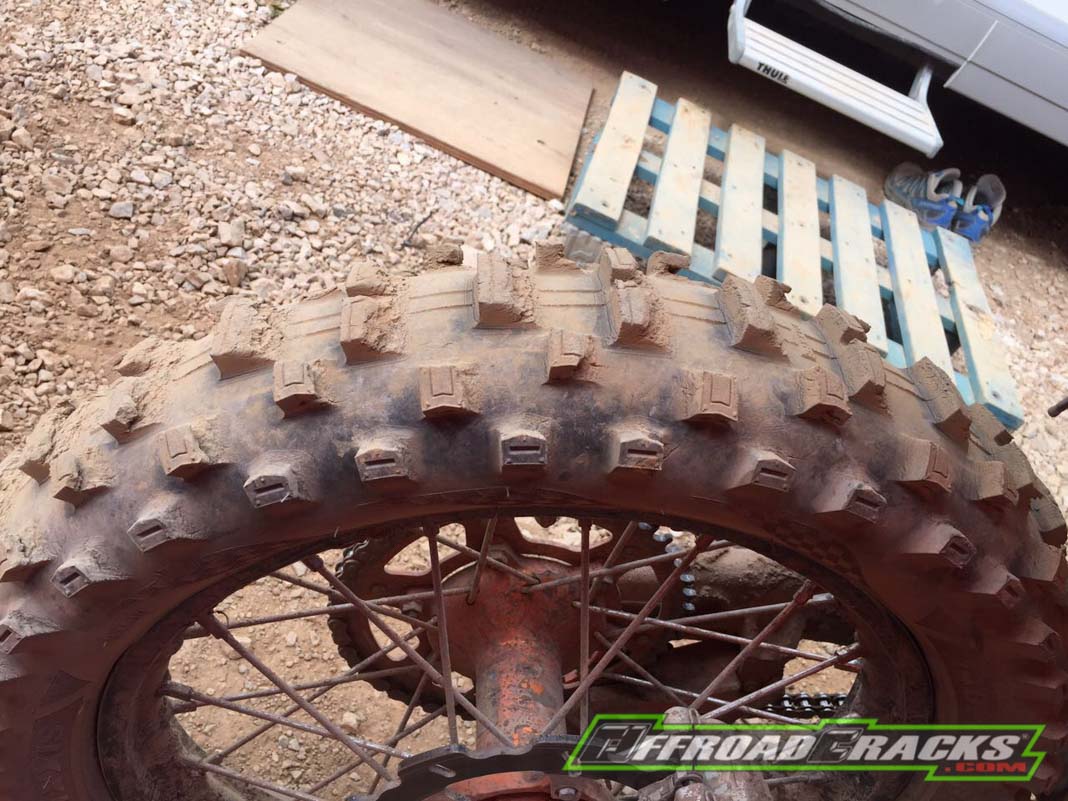 Extreme use at the Erzberg by Phillip Scholz – there are any tougher conditions!

Quelle / Source: Maxxis, OFFROADCRACKS