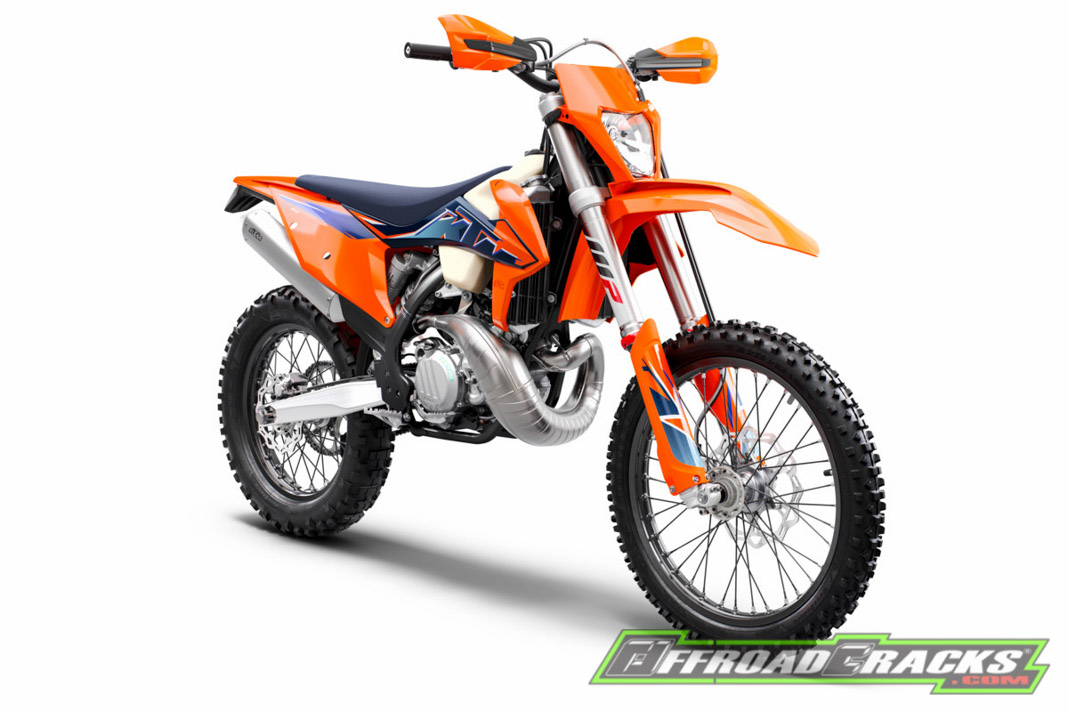 Wie bereits erwartet kommt auch bei KTM 2022 logischerweise nicht viel Neues, nachdem man schon bei Husqvarna nur minimale Detailverbesserungen für 2022 durchgeführt hat. Doch zumindest hat man verstanden, dass die von uns oft kritisierte und deutlich zu weiche Fahrwerks-Abstimmung der EXC-Modellbaureihe eines Updates bedurfte – Danke! Ansonsten gab es nur kleine Veränderungen, wie man hier in der folgende Liste nachlesen kann inklusive einer Preissteigerung zum Vorjahr von im Schnitt 150 Euro je Modell.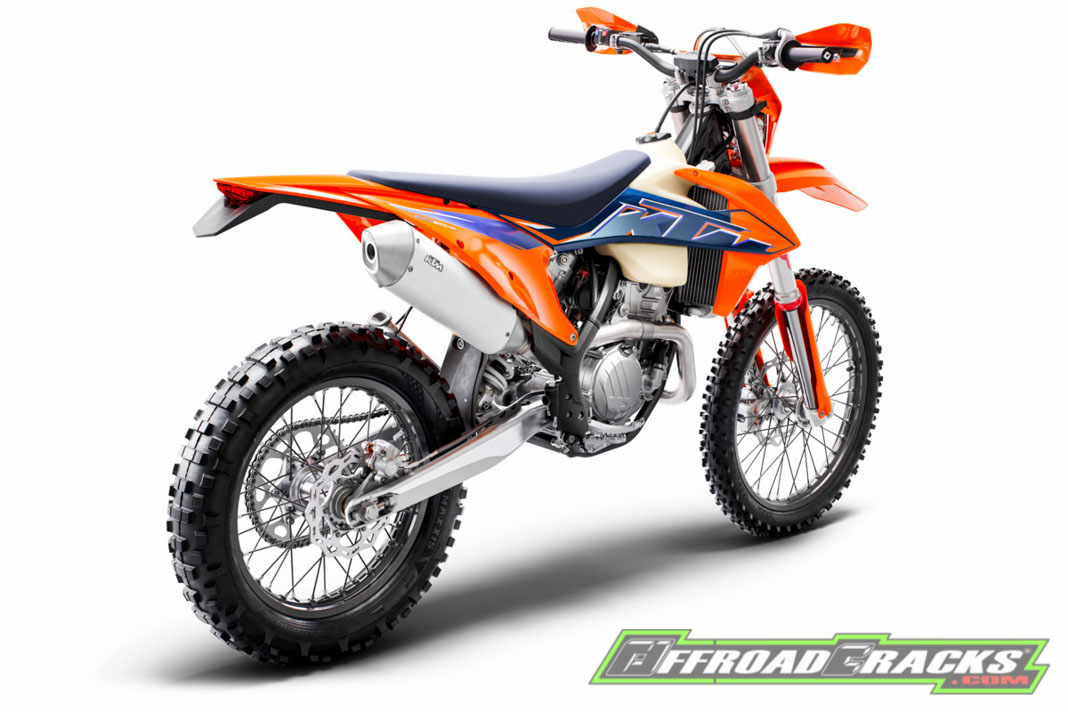 KTM Sportenduro Neuerungen 2022
Überarbeitete WP-Federung mit strafferer Abstimmung
Verbesserter Ölfluss in der Federung
Neue MAXXIS MaxxEnduro Bereifung
Neue Sekundärtrieb-Übersetzung von 13:52 bei der KTM 250 EXC TPI
Von den Werksbikes inspirierte Farbgebung
Design & Retro-Farben für die KTM EXC SIX DAYS-Modelle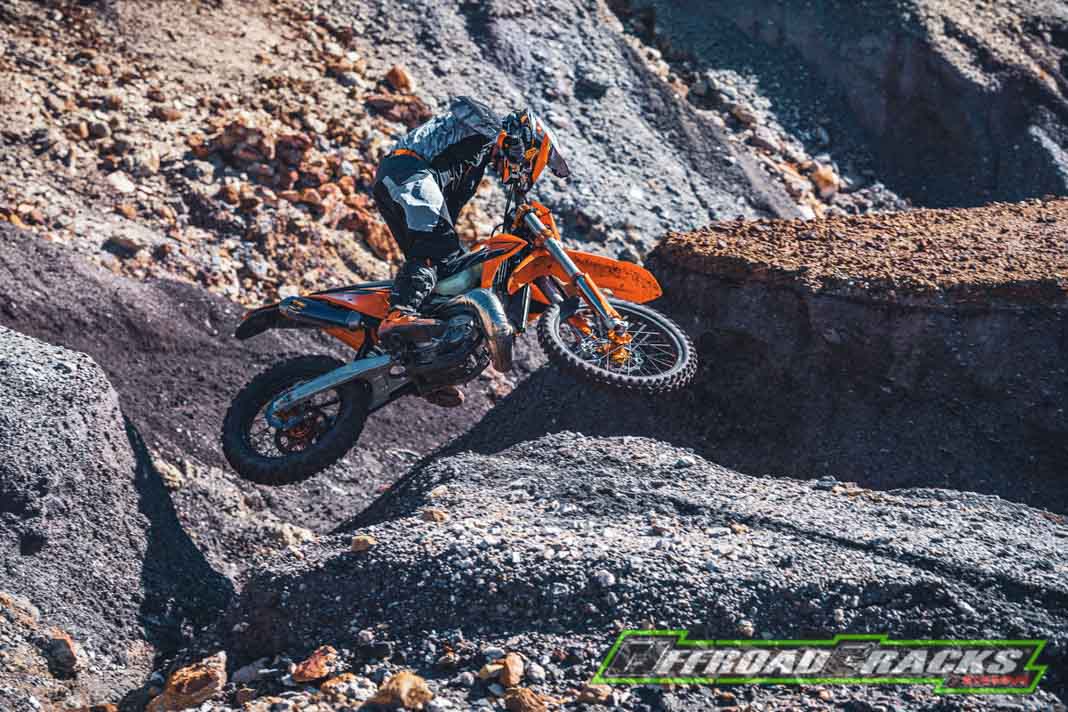 PREISE 2022
ZWEITAKTER
150 EXC TPI 9.149 Euro (2021: 8.995 Euro)
250 EXC TPI 10.149 Euro (2021: 9.995 Euro)
300 EXC TPI 10.349 Euro (2021: 10.195 Euro)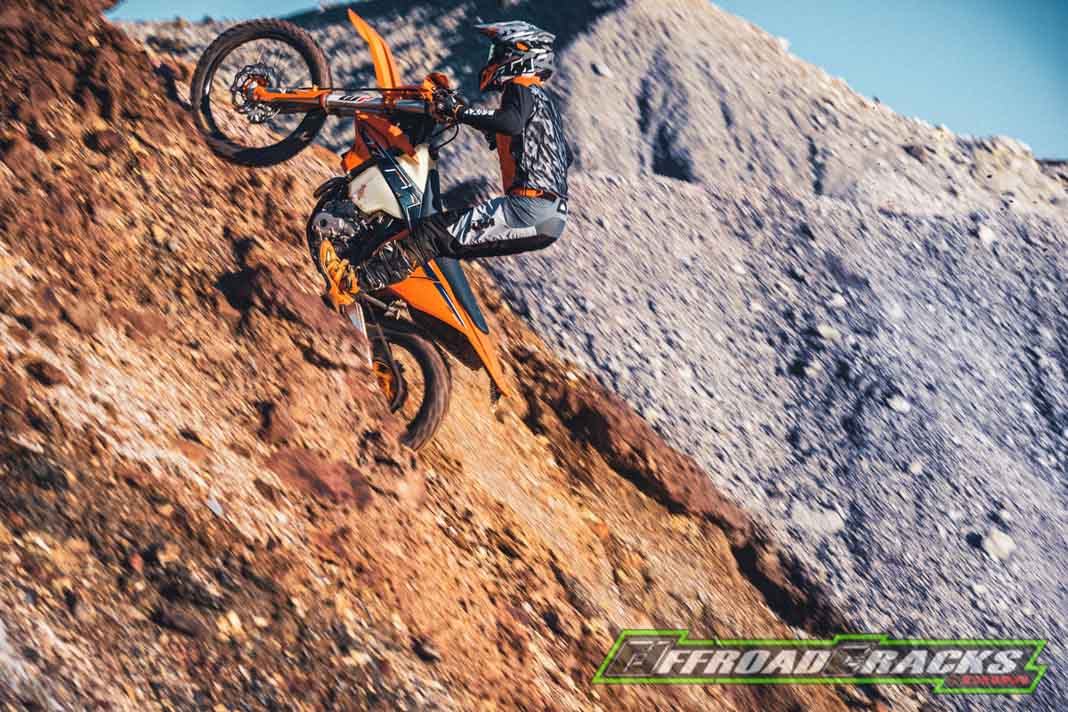 VIERTAKTER
250 EXC-F 10.649 Euro (2021: 10.495 Euro)
350 EXC-F 10.899 Euro (2021: 10.745 Euro)
450 EXC-F 11.149 Euro (2021: 10.945 Euro)
500 EXC-F 11.349 Euro (2021: 11.195 Euro)
SIXDAYS – Viertakter
250 EXC-F Sixdays 11.349 Euro (2021: 11.195 Euro)
350 EXC-F Sixdays 11.699 Euro (2021: 11.495 Euro)
450 EXC-F Sixdays 11.899 Euro (2021: 11.695 Euro)
500 EXC-F Sixdays 12.099 Euro (2021: 11.895 Euro)
SIXDAYS – Zweitakter
250 EXC TPI Sixdays 10.849 Euro (2021: 10.695 Euro)
300 EXC TPI Sixdays 10.999 Euro (2021: 10.795 Euro)
SONDERAUSTTATUNG SIXDAYS

Schalldämpfer mit Sixdays-Logo
Felgen mit Sixdays-Logo
Motorschutz
Vorderachs-Schnellwechsel-Einsatz
Stealth-Kettenrad
Elektrolüfter an allen Viertakt-Modellen
Lenker mit Sixdays-Logo
Fest verschraubte Wave-Bremsscheibe hinten, geschlossen
Schwimmend gelagerte Bremsscheibe vorn
Orange beschichteter Rahmen
CNC gefräster Gabelbrücken-Kit in Orange
Orangefarbener Kettenschleifer
Sixdays-Sitzbank
Verfügbarkeit: Mai 2021
TECHNISCHE DATEN – KTM-Modelle 2022
MY22 KTM EXC Tech Specs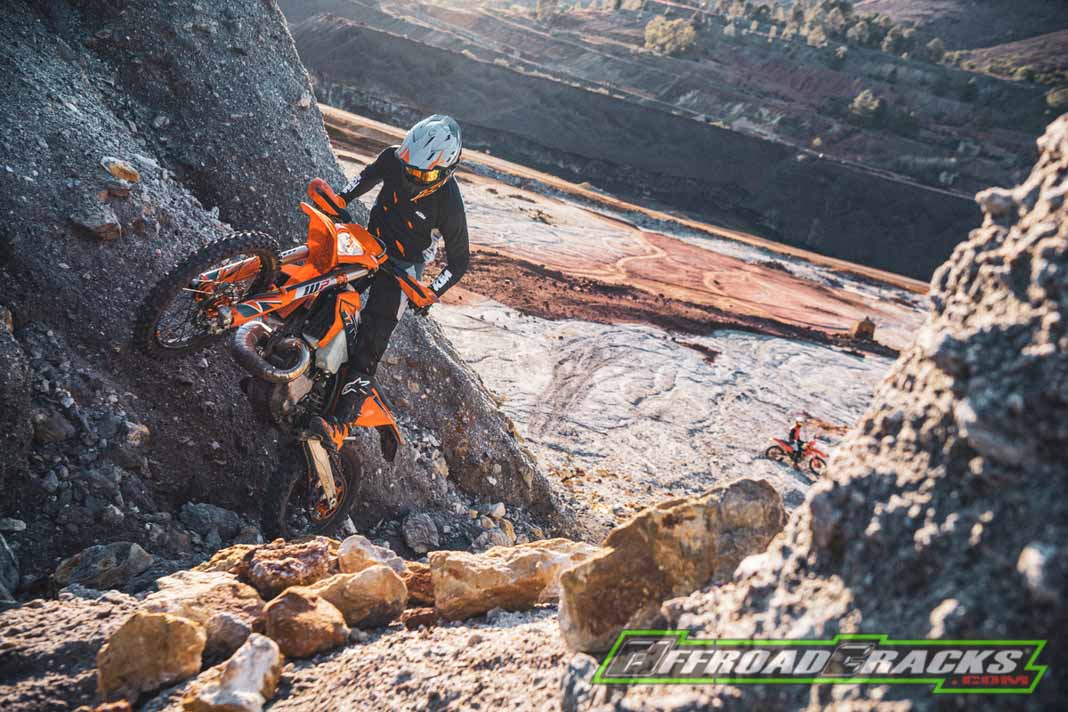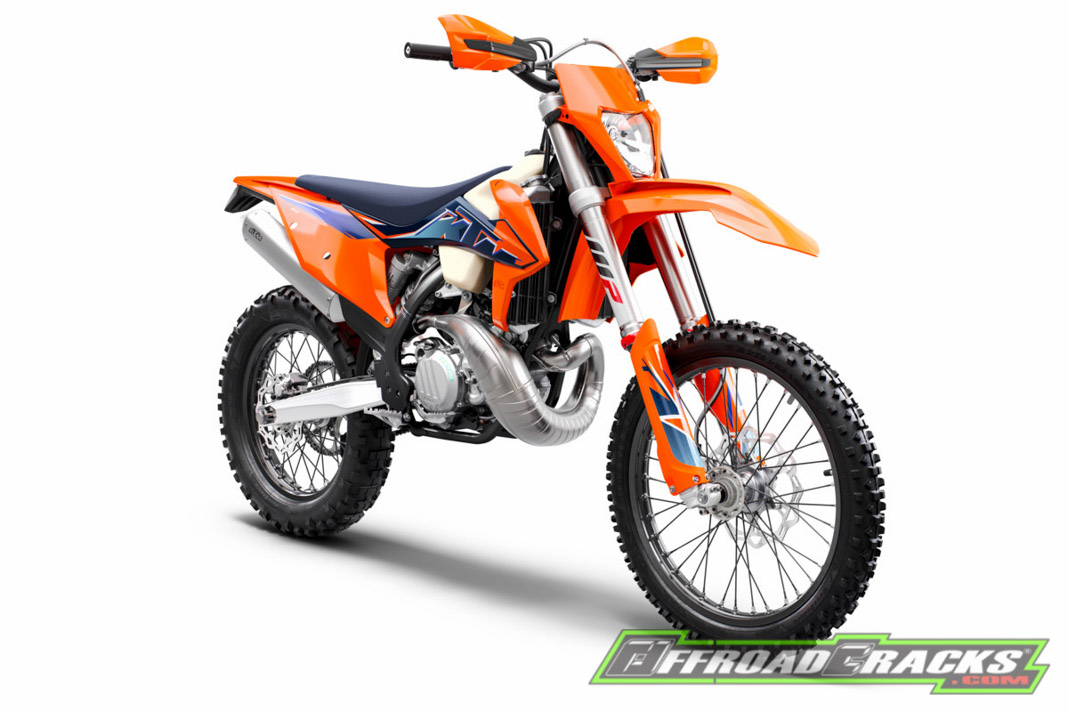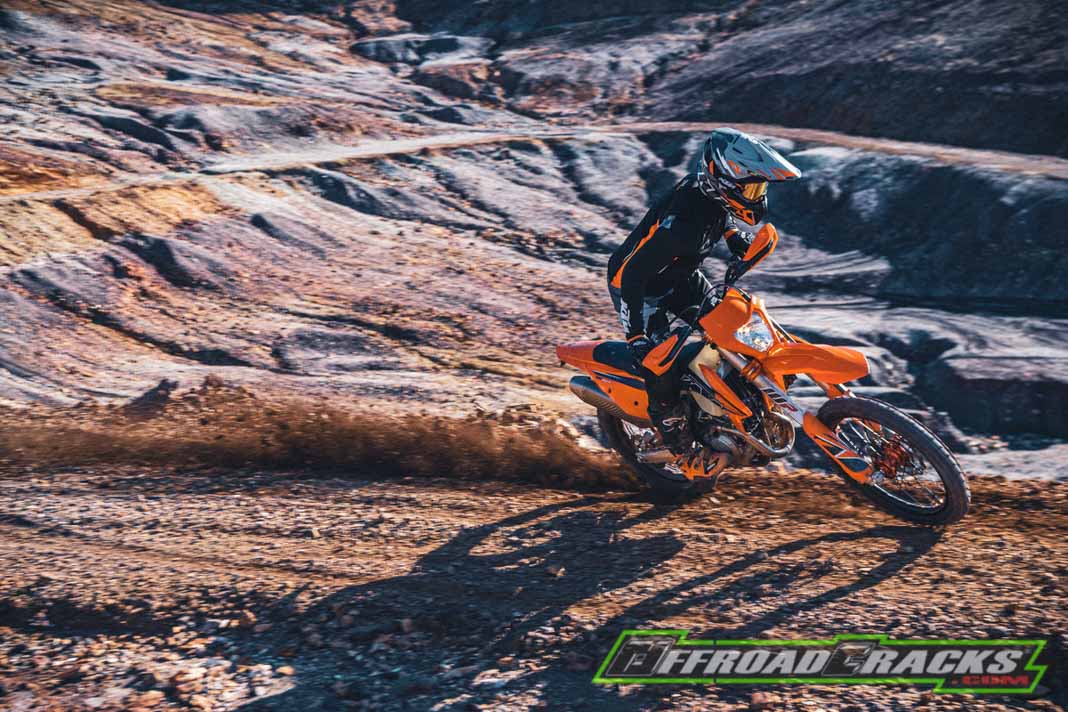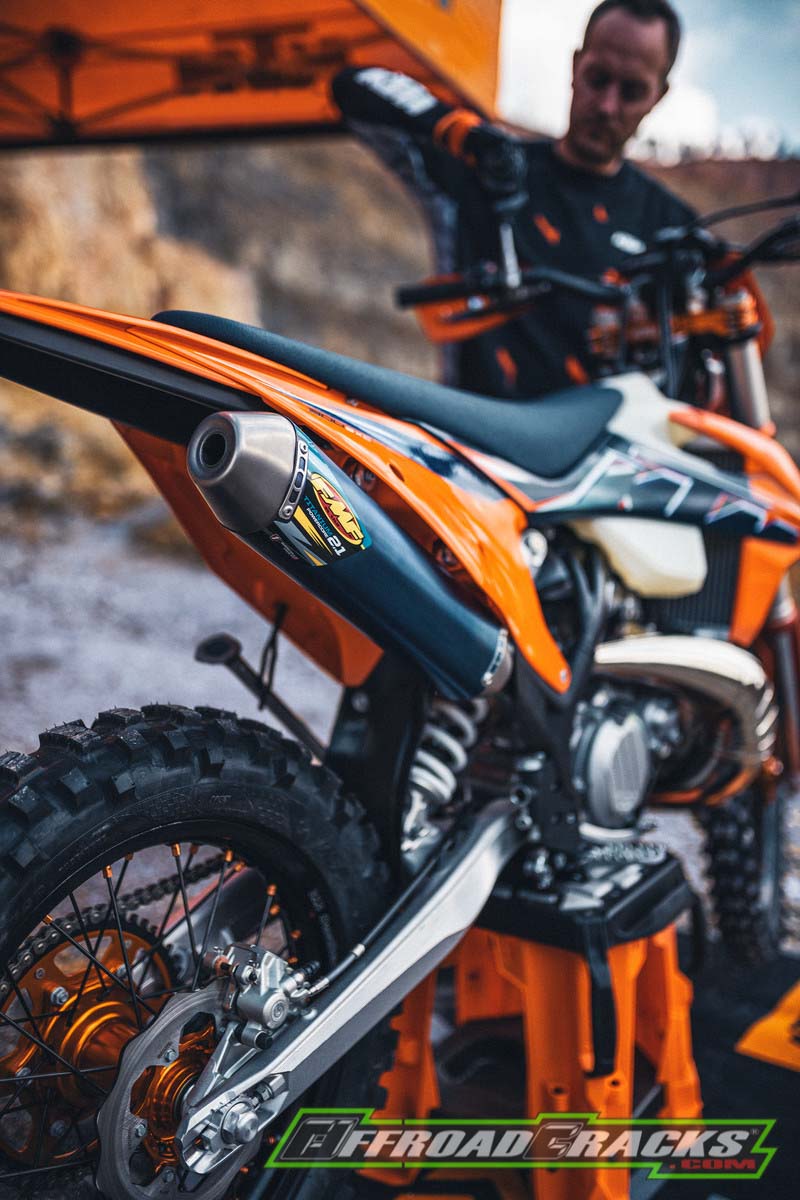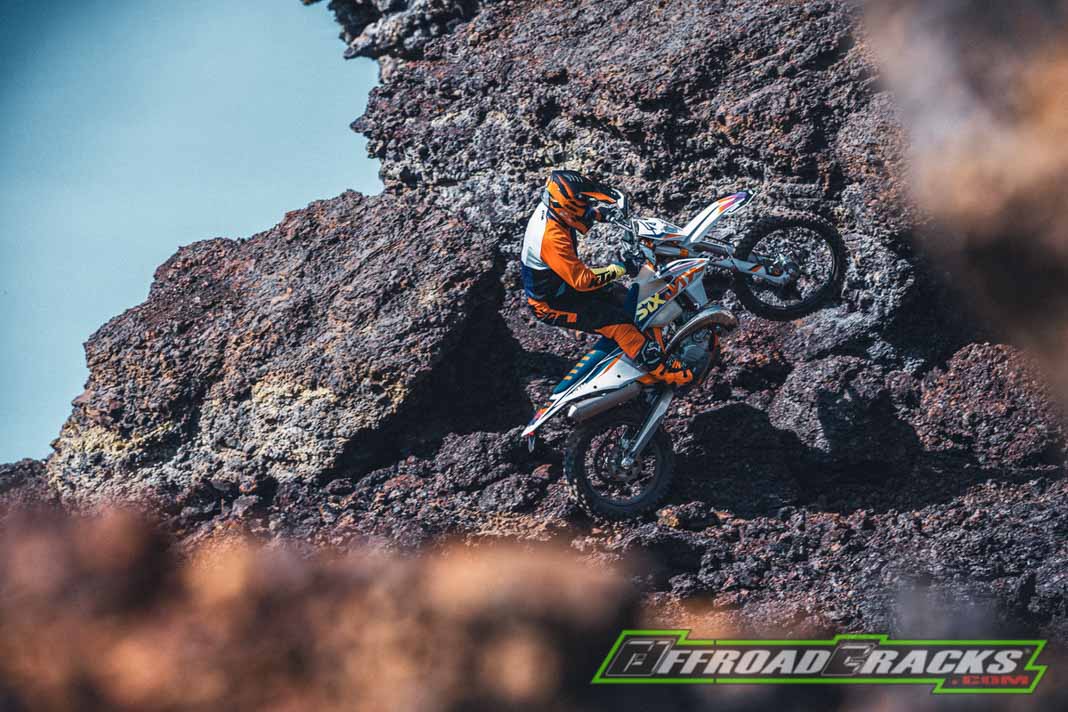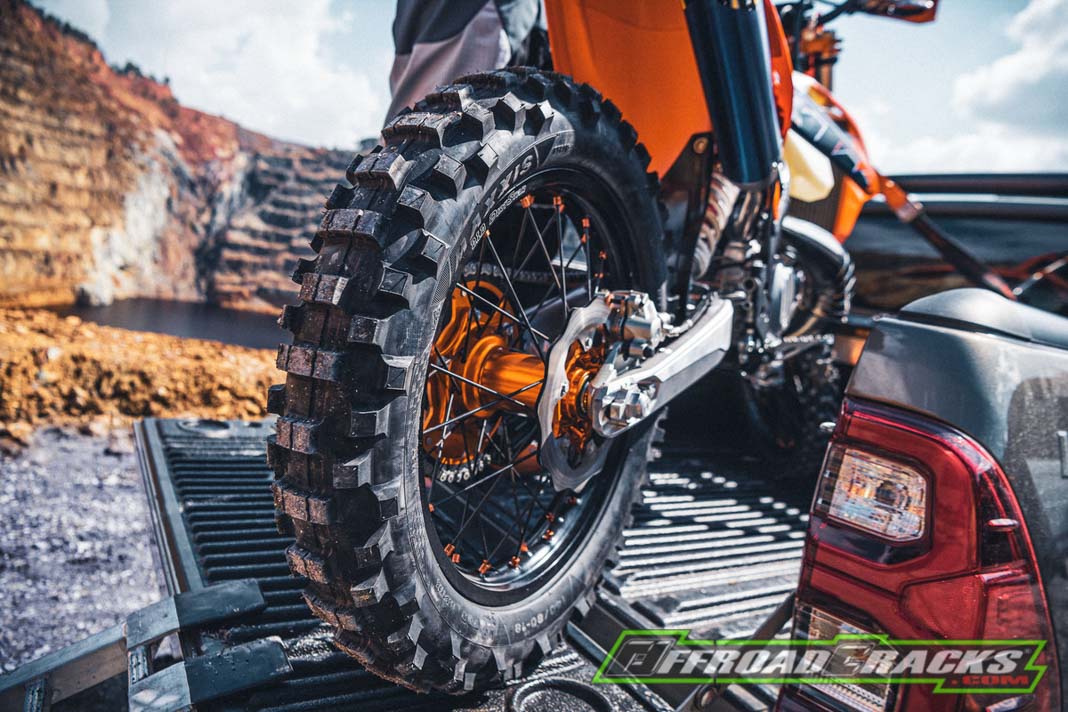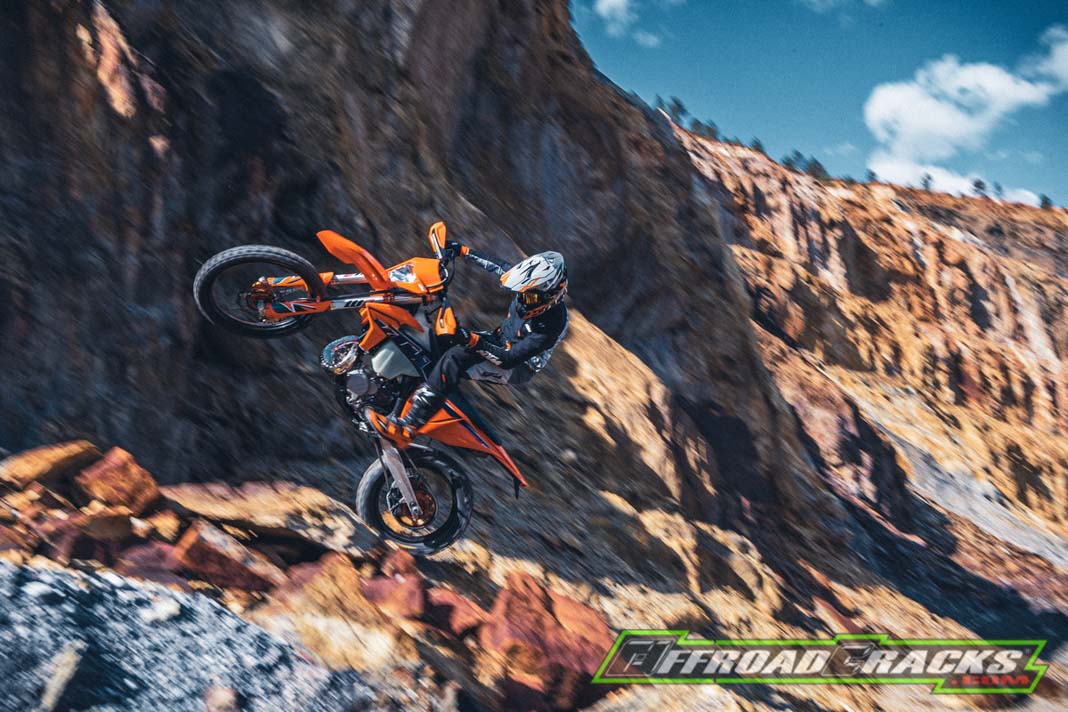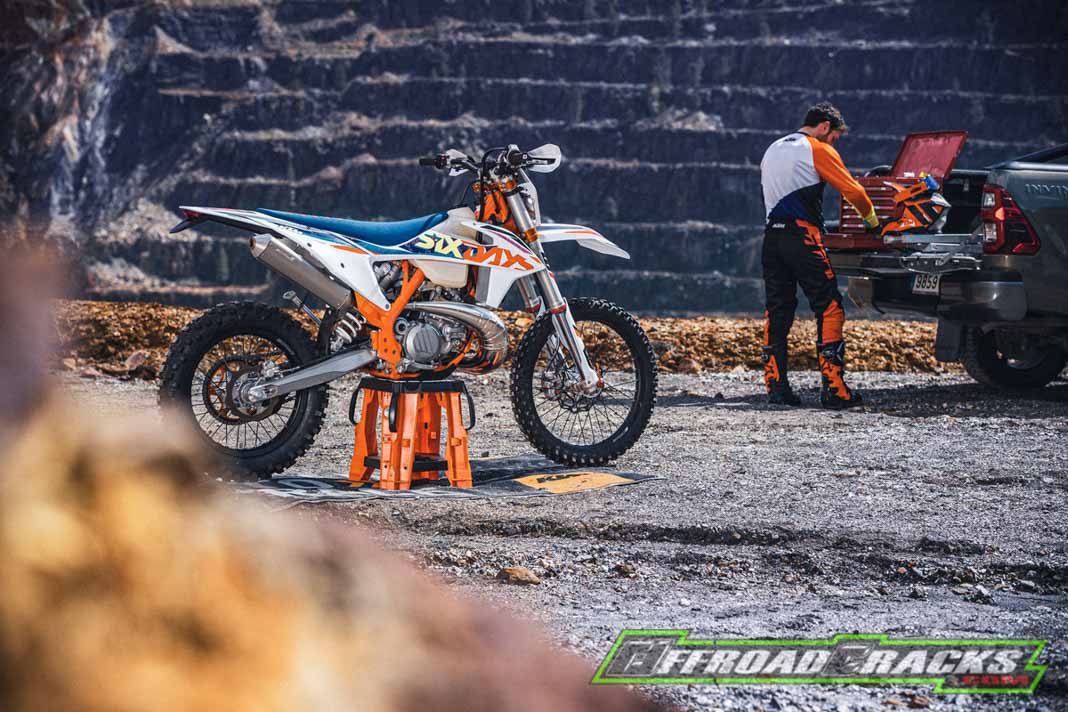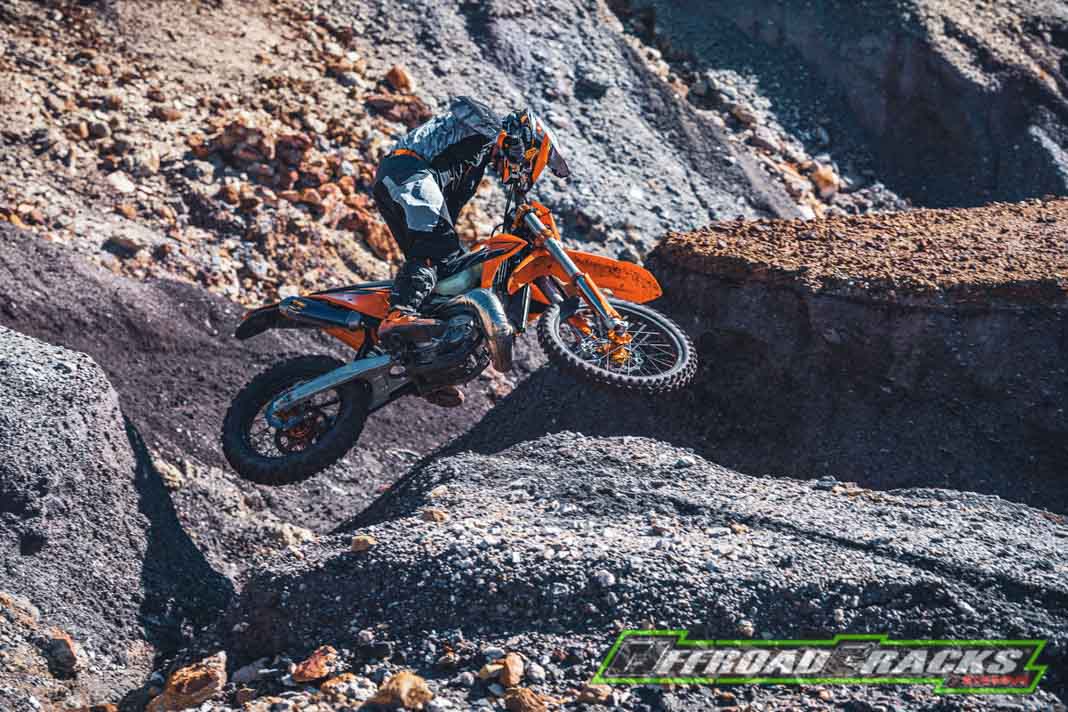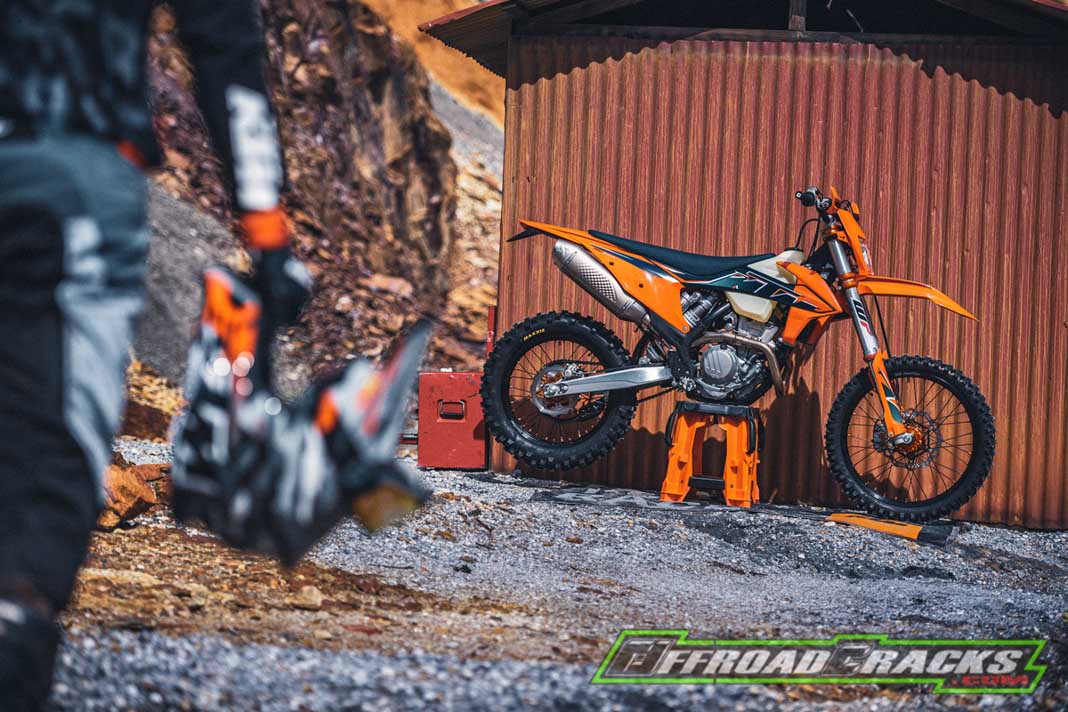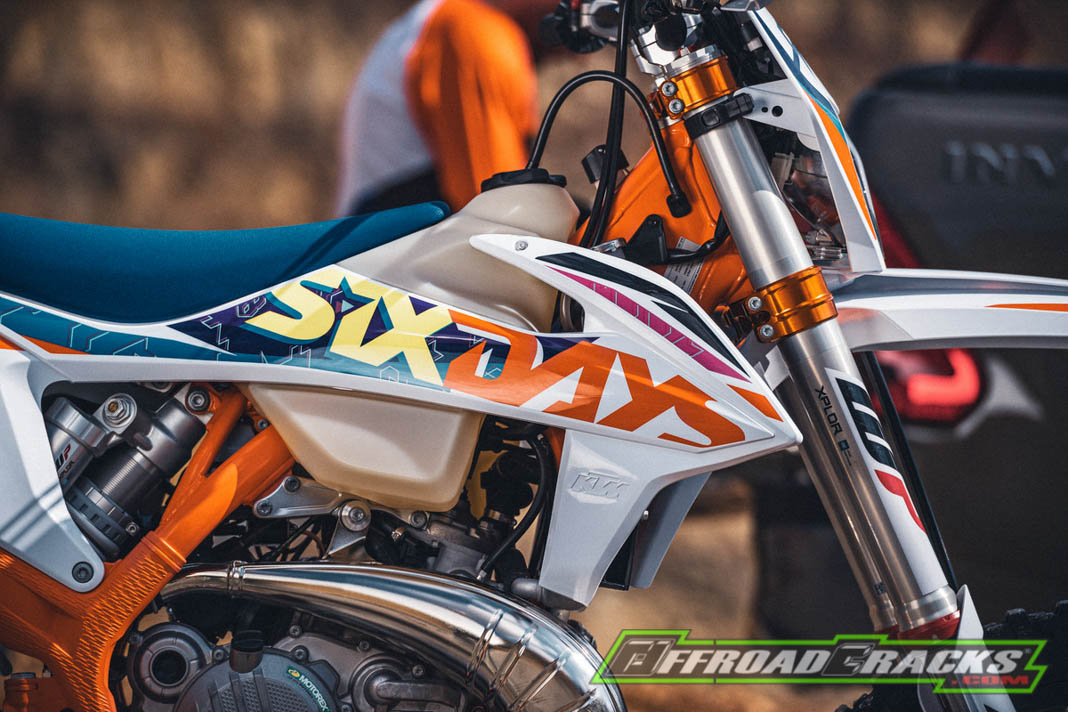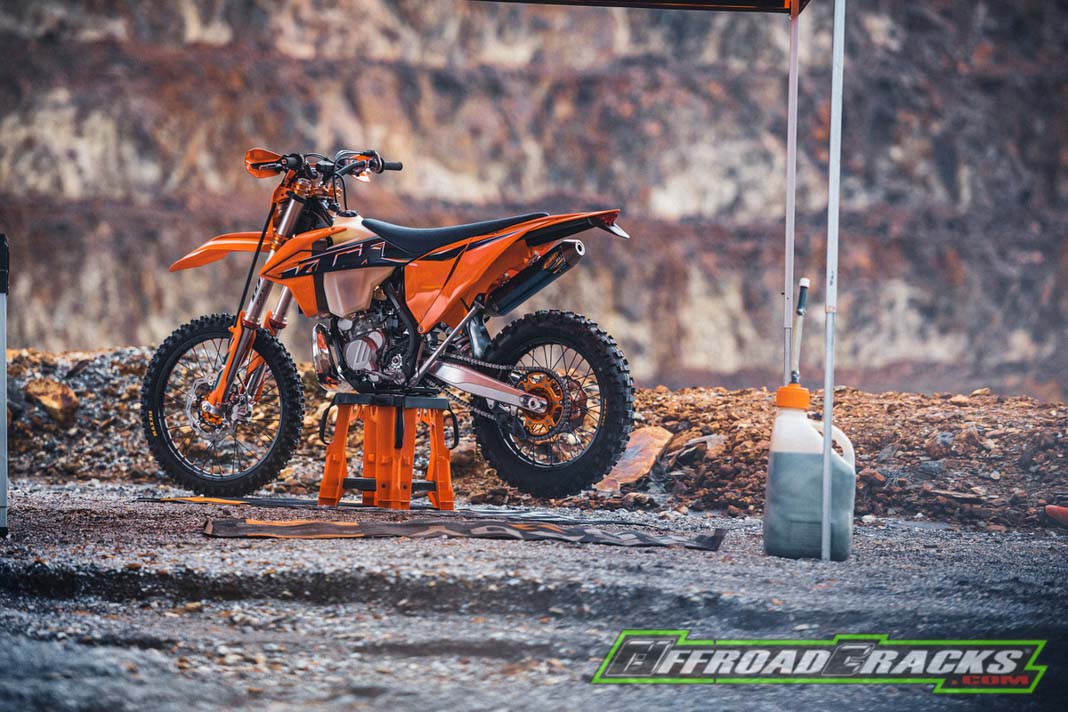 ---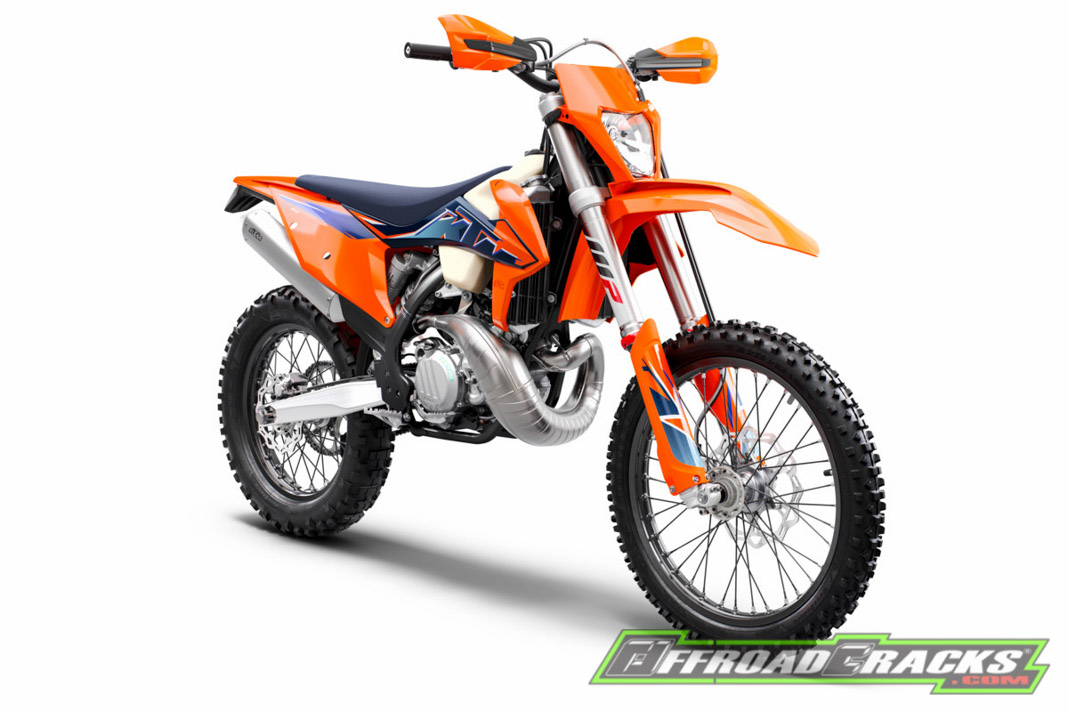 As already expected, there is not much that is new at KTM 2022, after Husqvarna only made minimal detail improvements for 2022. But at least it was understood that the suspension tuning of the EXC model series, which we often criticized and which was clearly too soft, needed an update, which was finally taken into account for 2022 – thank you! Otherwise there were only small changes, as you can read in the following list, and a price increase compared to the previous year of an average of 150 euros per model.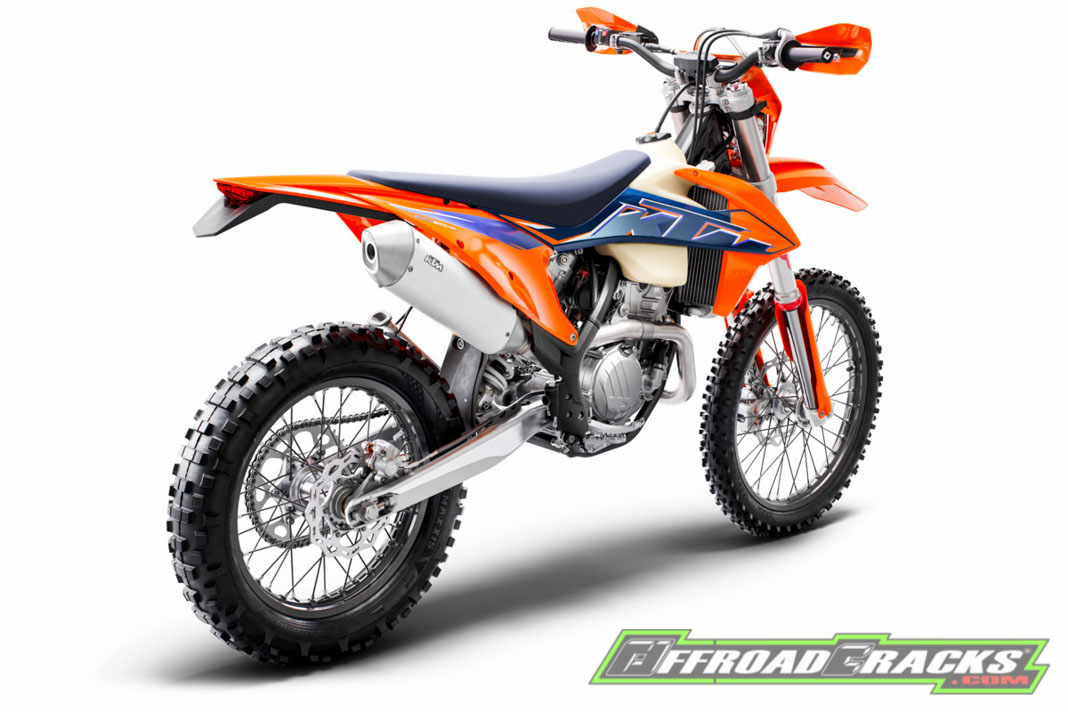 HUSQVARNA HIGHLIGHTS 2022
Revised WP suspension settings for a firmer & more responsive feel
Improved oil circulation in the suspension for more consistent feedback
New MAXXIS MaxxEnduro tires for unmatched grip in all terrains
New 13:52 gearing giving the KTM 250 EXC TPI added bottom end punch
Head-turning 2022 colors inspired by the Factory bikes
Bold design & retro colors for the revamped KTM EXC SIX DAYS line-up
PRICES 2022 (GERMANY)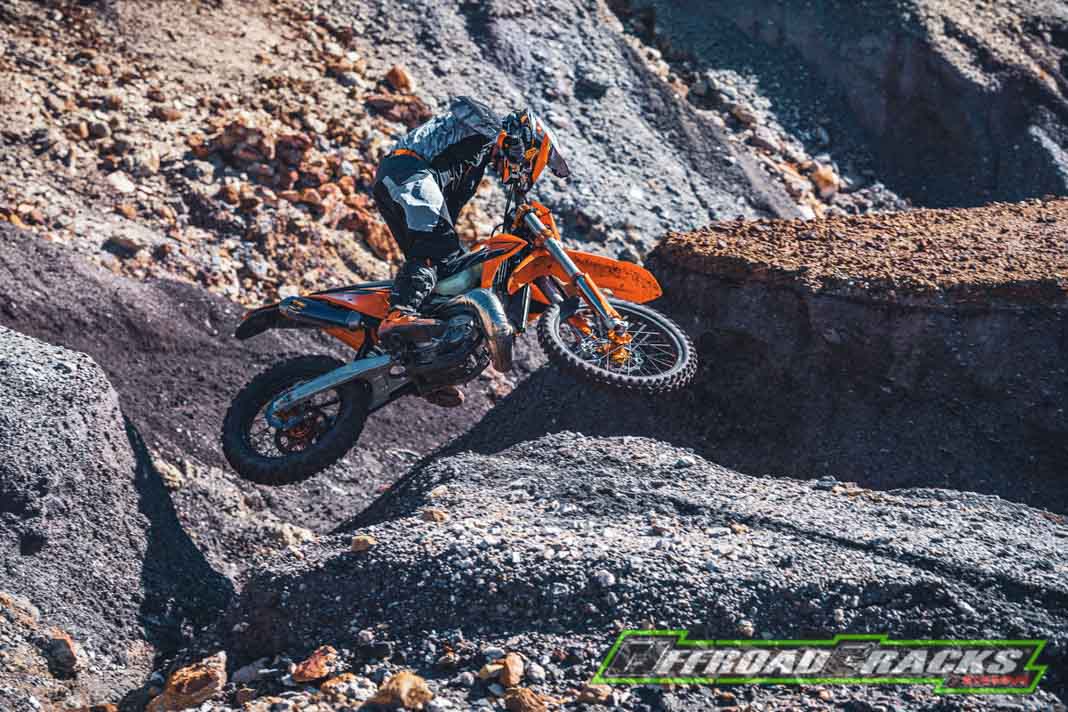 TWOSTROKE
150 EXC TPI 9.149 Euro (2021: 8.995 Euro)
250 EXC TPI 10.149 Euro (2021: 9.995 Euro)
300 EXC TPI 10.349 Euro (2021: 10.195 Euro)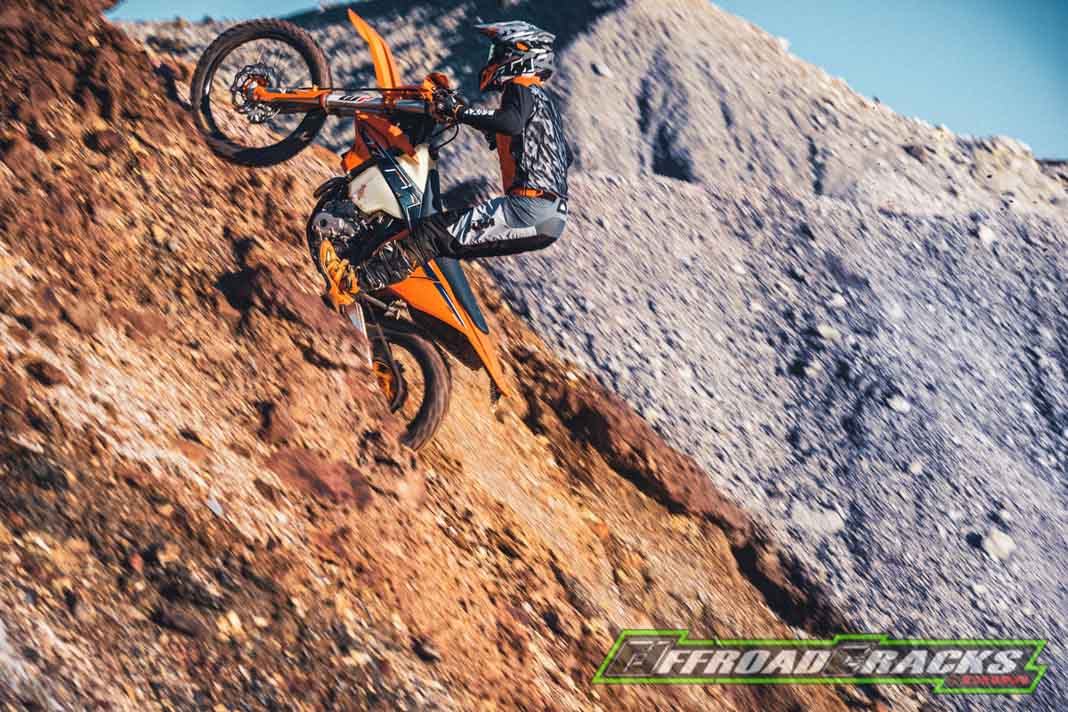 FOURSTROKE

250 EXC-F 10.649 Euro (2021: 10.495 Euro)
350 EXC-F 10.899 Euro (2021: 10.745 Euro)
450 EXC-F 11.149 Euro (2021: 10.945 Euro)
500 EXC-F 11.349 Euro (2021: 11.195 Euro)
SIXDAYS – Fourstroke
250 EXC-F Sixdays 11.349 Euro (2021: 11.195 Euro)
350 EXC-F Sixdays 11.699 Euro (2021: 11.495 Euro)
450 EXC-F Sixdays 11.899 Euro (2021: 11.695 Euro)
500 EXC-F Sixdays 12.099 Euro (2021: 11.895 Euro)
SIXDAYS – Twostroke
250 EXC TPI Sixdays 10.849 Euro (2021: 10.695 Euro)
300 EXC TPI Sixdays 10.999 Euro (2021: 10.795 Euro)
KTM EXC SIX DAYS SPECIAL FEATURES
SILENCERS WITH NEW SIX DAYS LOGO
RIMS WITH NEW SIX DAYS LOGO
ENGINE GUARD
FRONT AXLE PULLER
STEALTH REAR SPROCKET
RADIATOR FAN FOR ALL 4-STROKES
HANDLEBAR WITH NEW SIX DAYS LOGO
SOLID REAR BRAKE DISC
FLOATING FRONT BRAKE DISC
RACING ORANGE FRAME
ORANGE CNC TRIPLE CLAMPS
ORANGE CHAIN GUIDE
SIX DAYS SEAT
Availability: May 2021
TECH SPECS – KTM Enduro models 2022
MY22 KTM EXC Tech Specs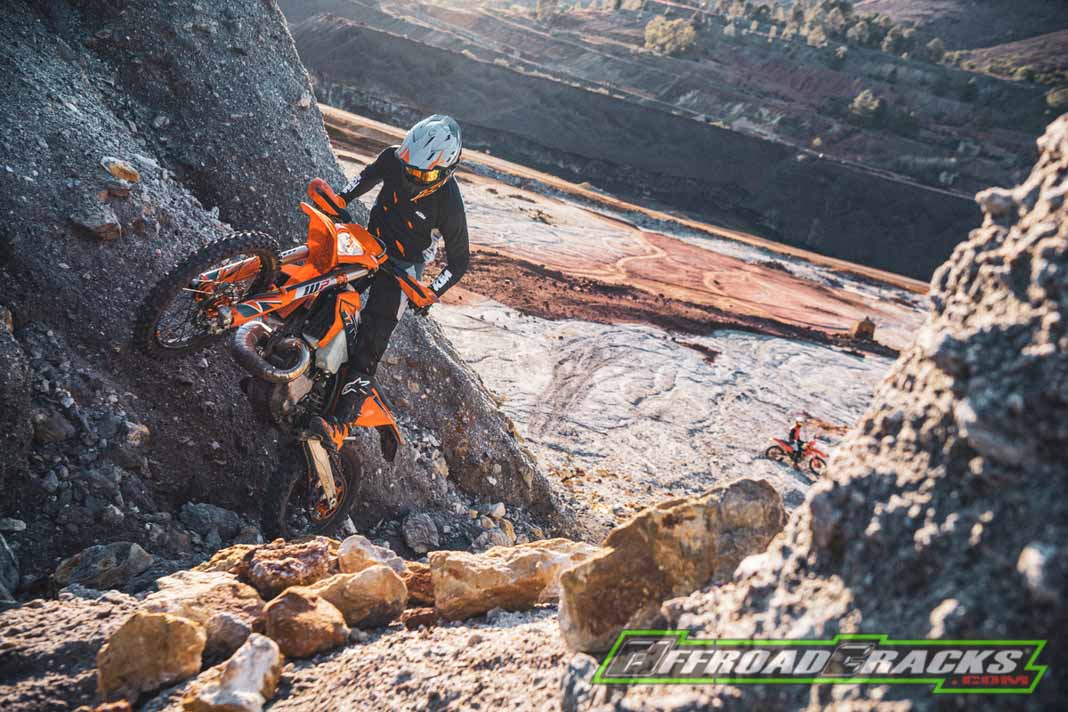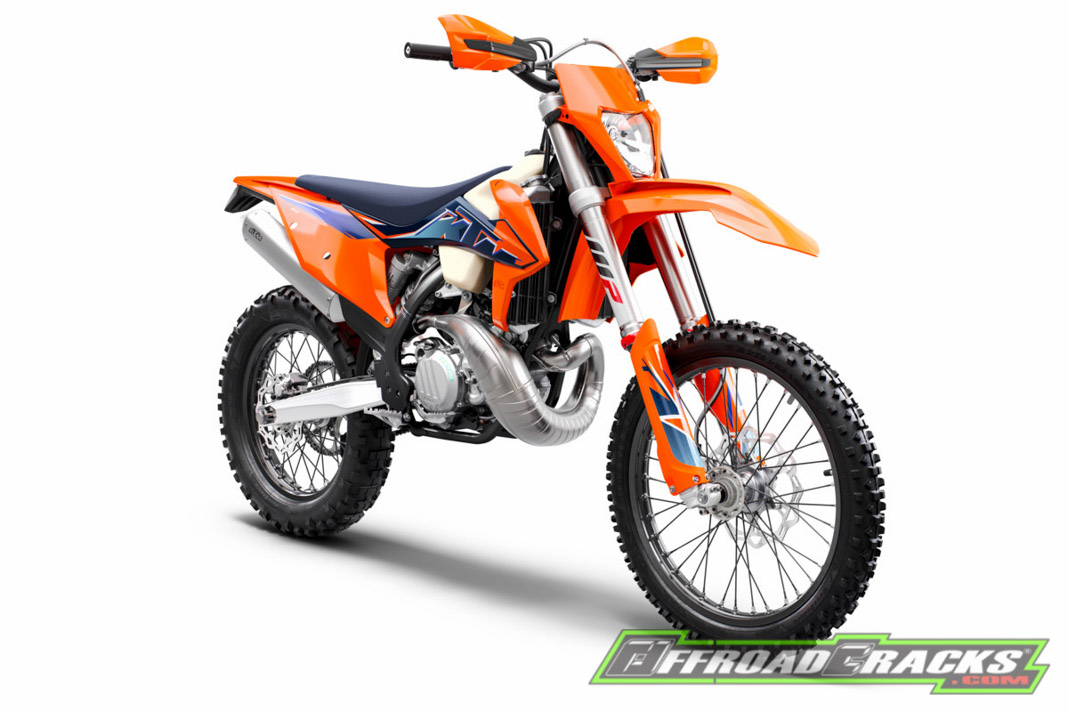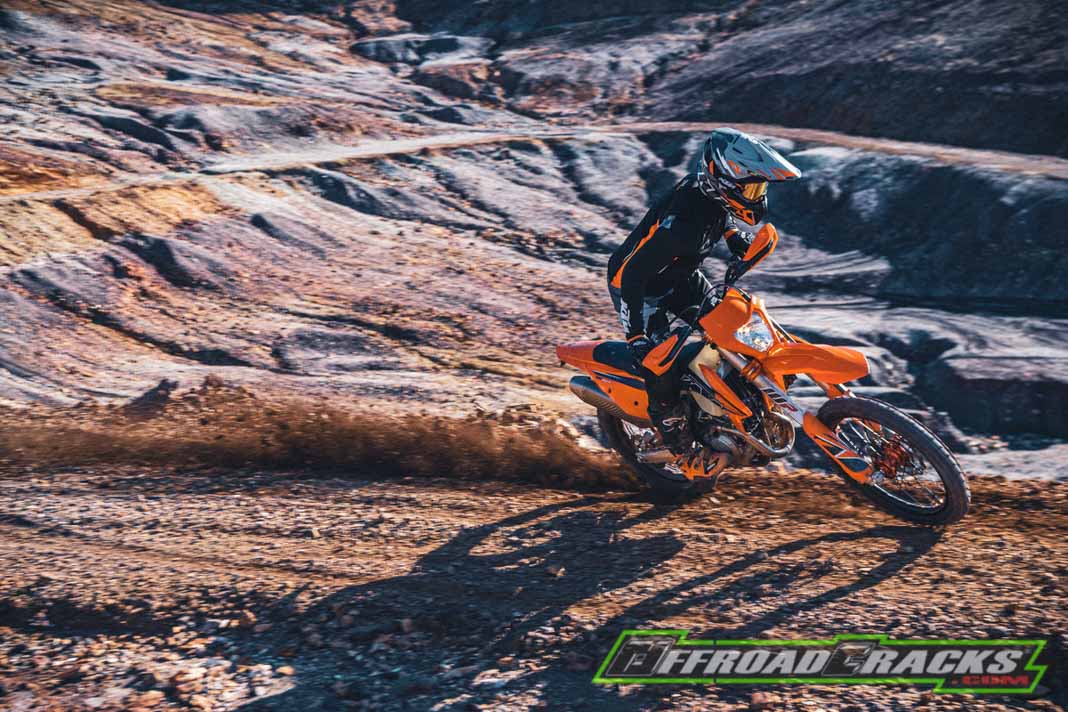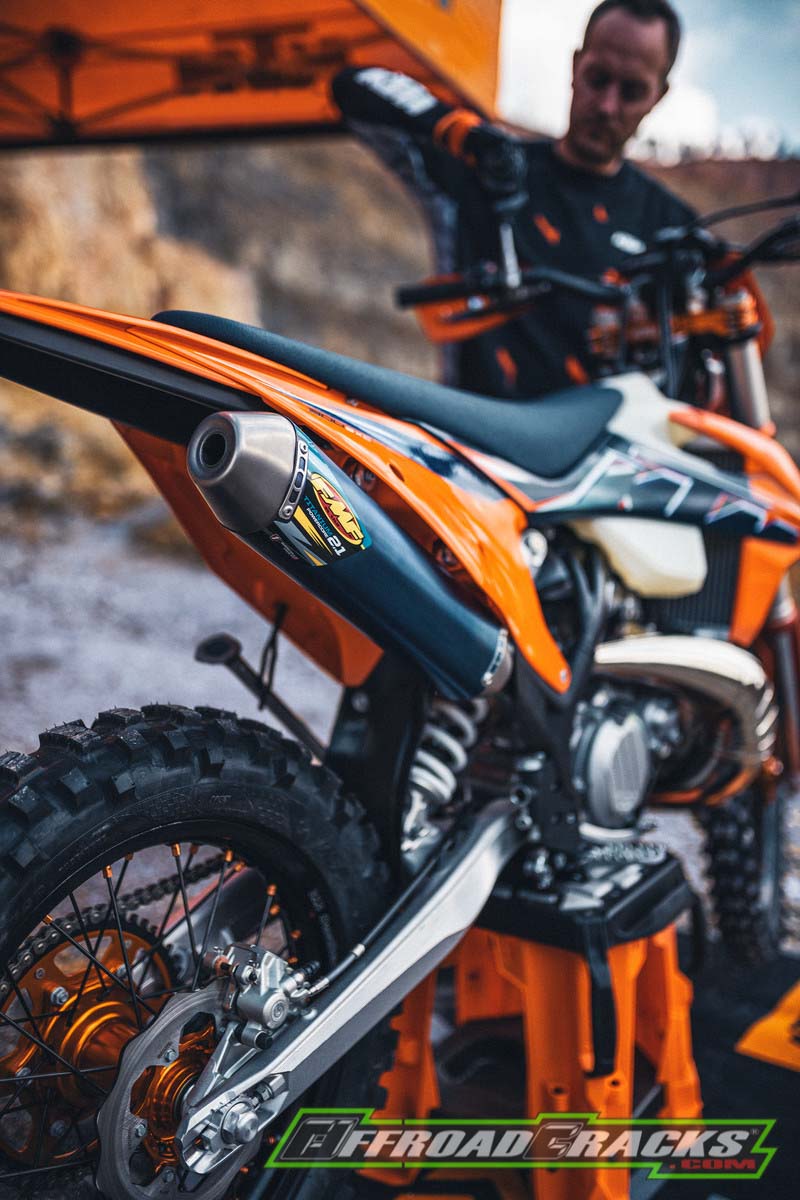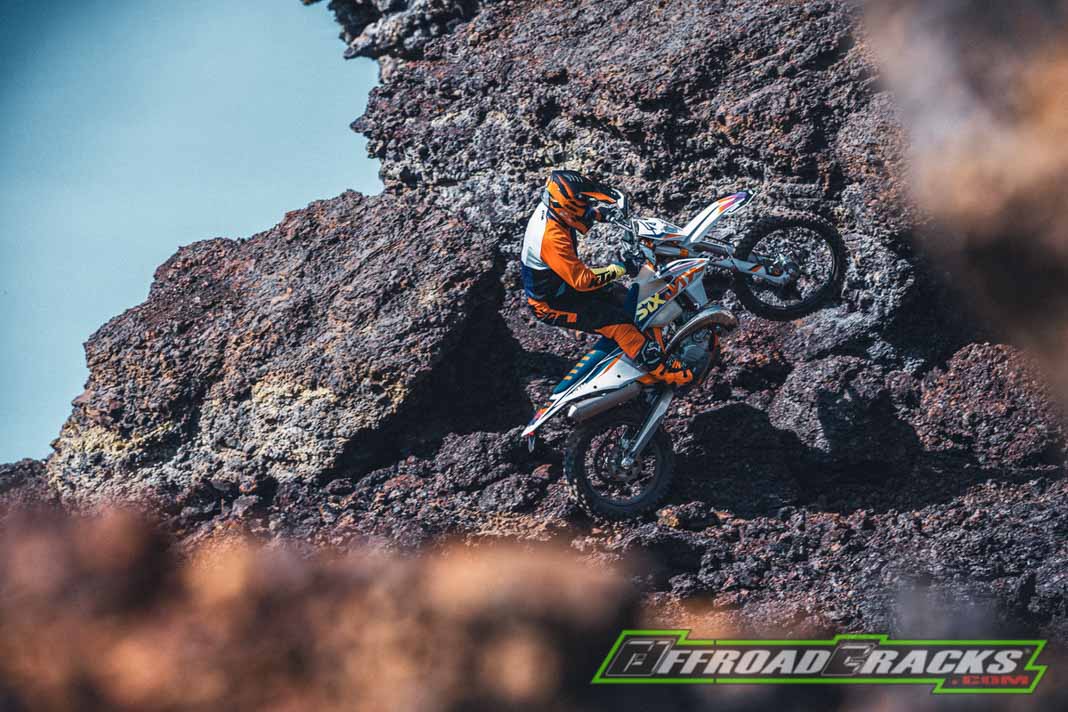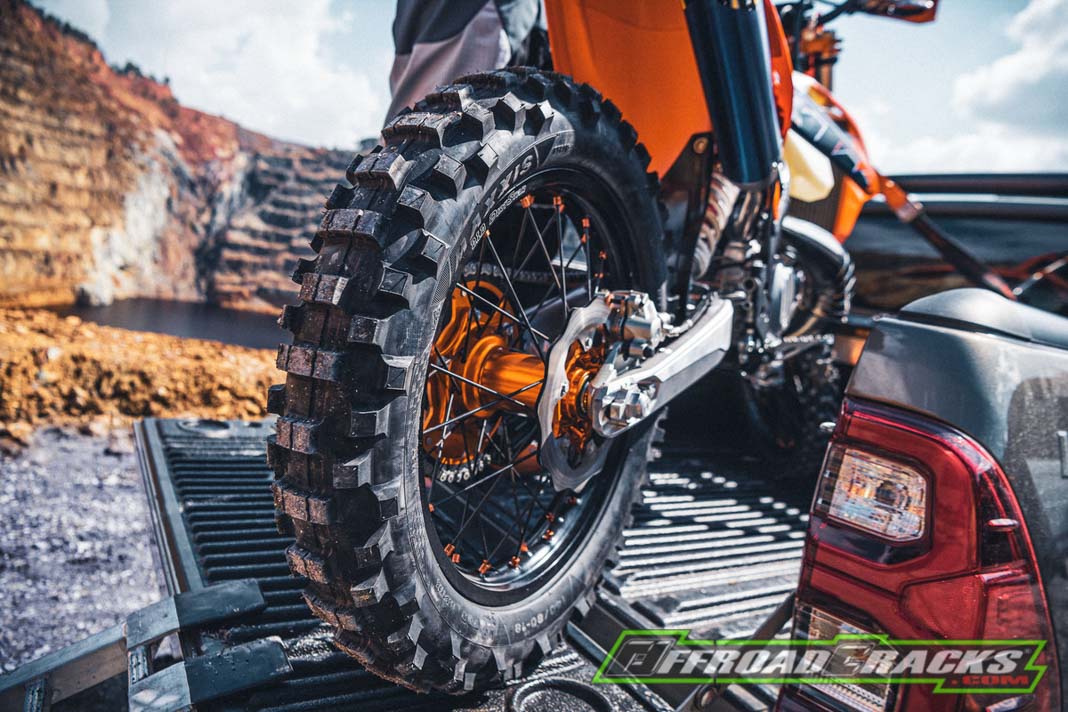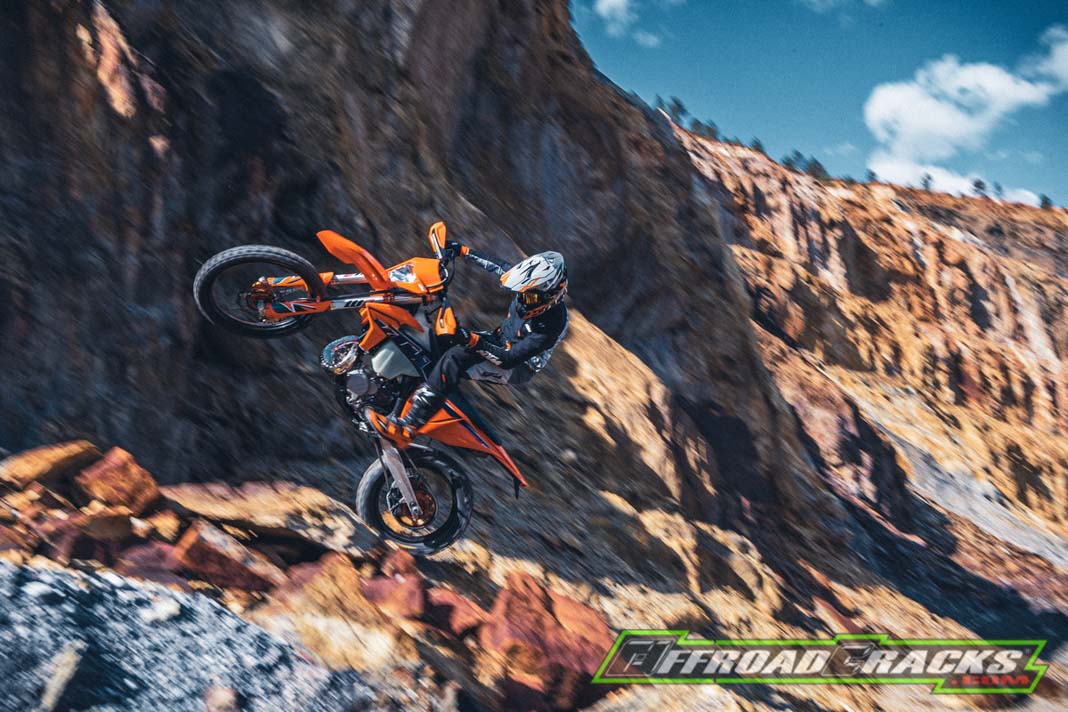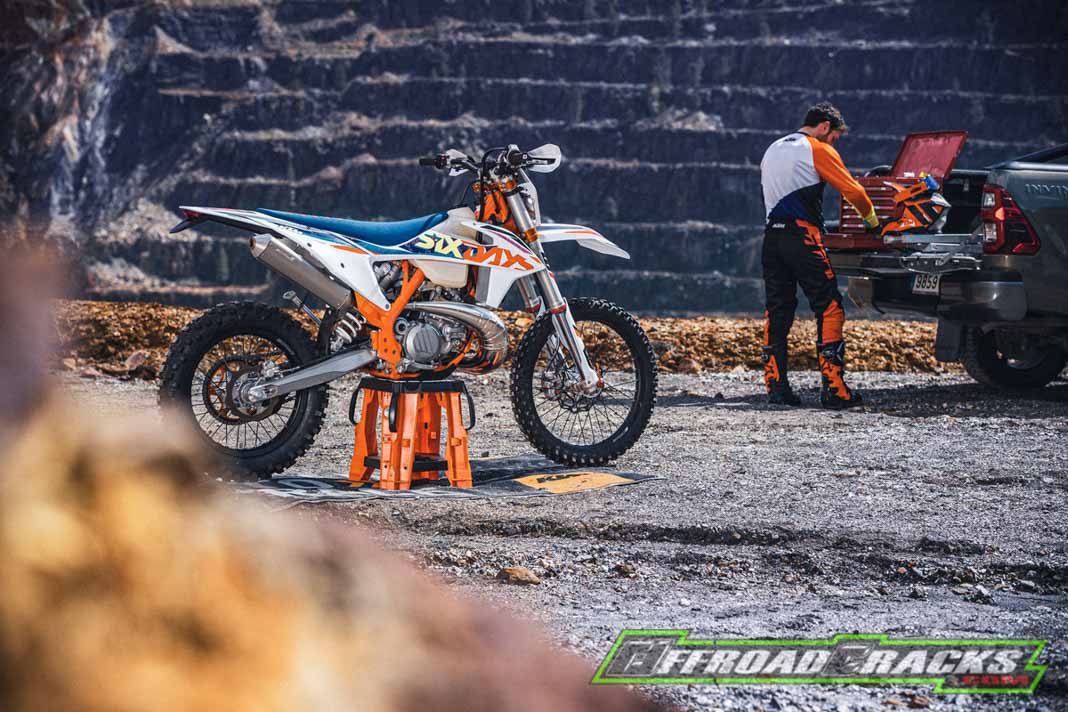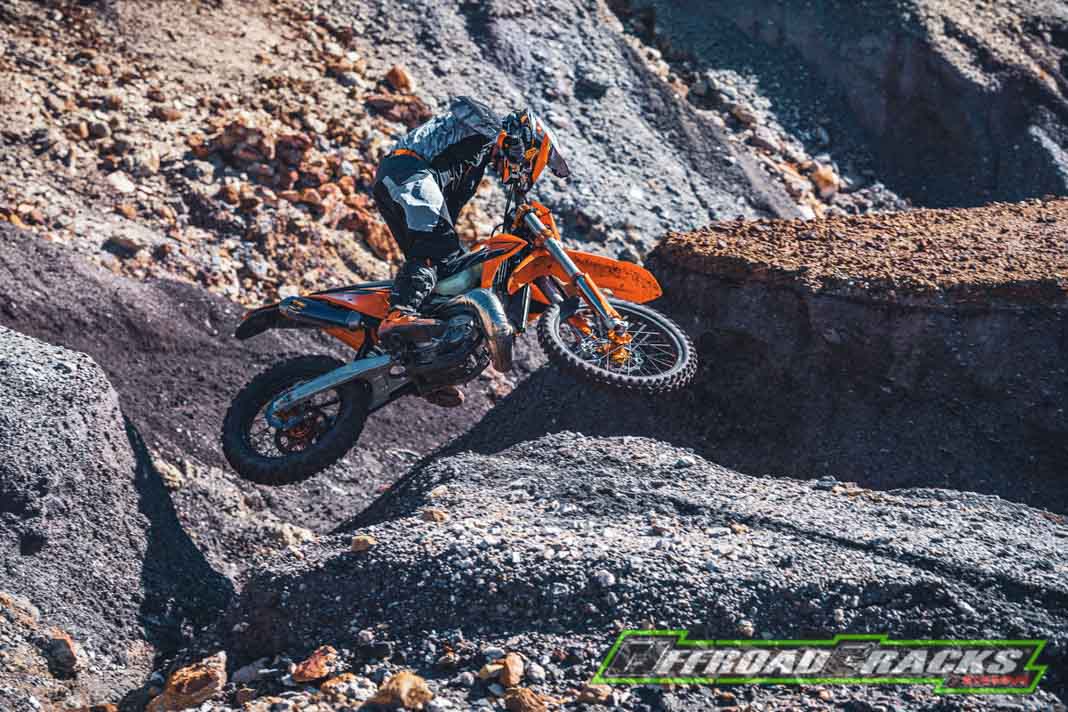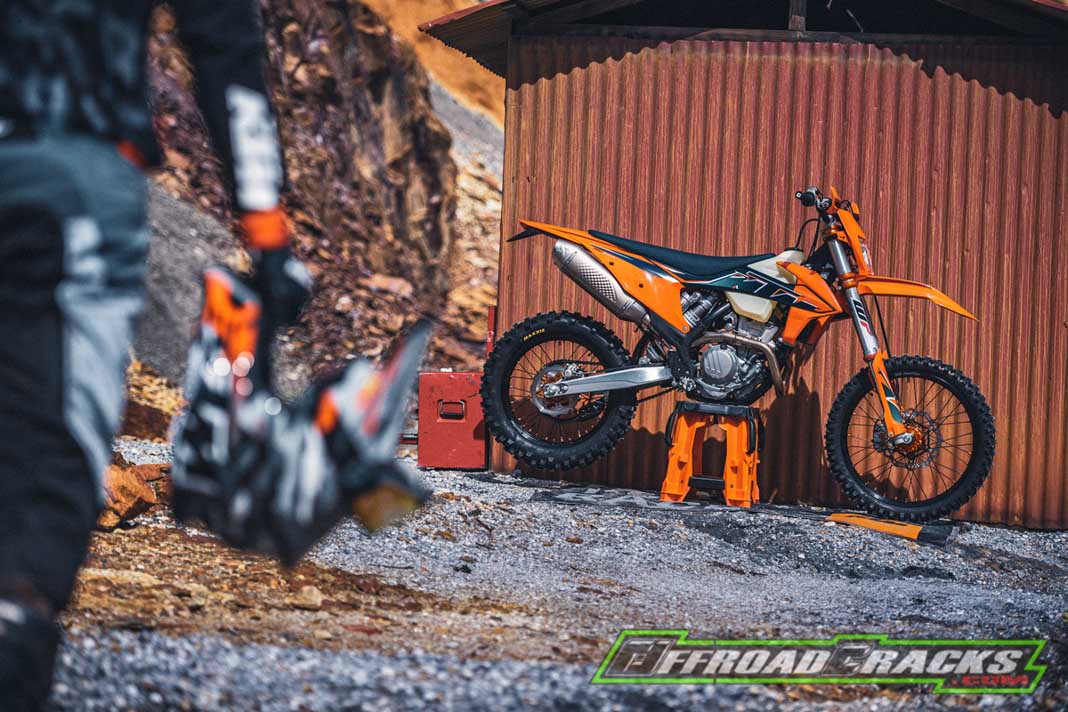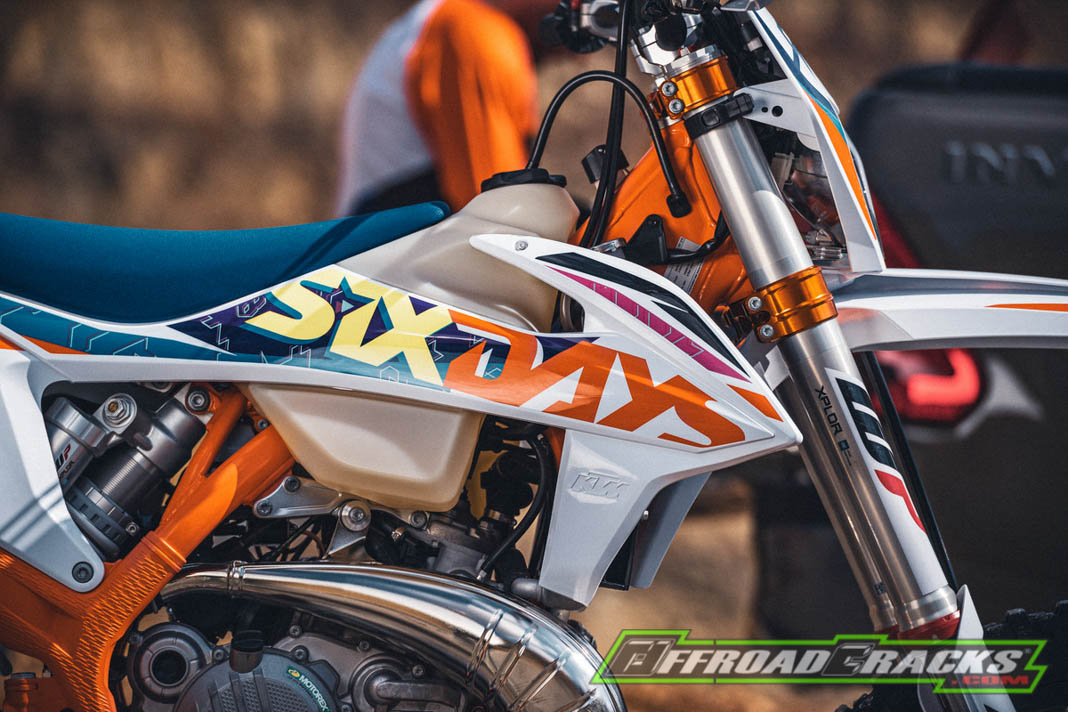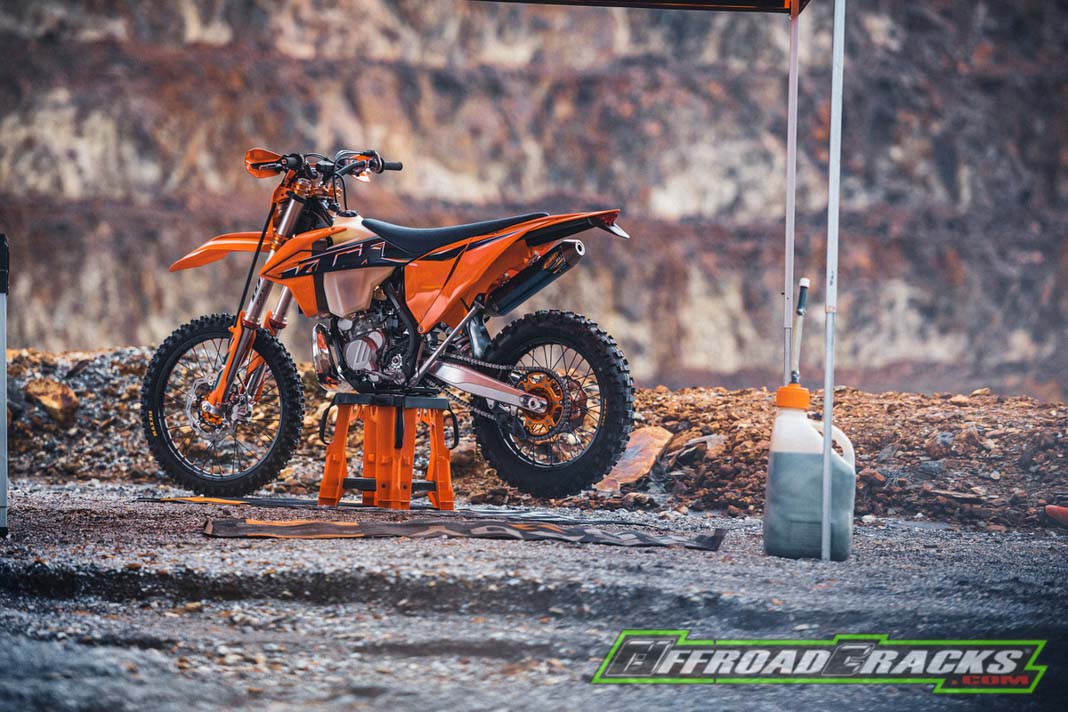 Quelle / Source: KTM