KTM 450 Rally Replica 2022

---
HINWEIS: Das Video ist noch deaktiviert, damit keine unerwünschte Datenübertragung zu Youtube stattfindet. Zur Aktivierung bitte auf das Vorschaubild/Video-Link klicken. Damit werden Daten übermittelt, zu deren Art, Umfang und Verwendungszweck wir keineAuskünfte geben können.
---
NOTE: The video is still deactivated so that no unwanted data transfer to YouTube takes place. To activate, please click on the preview image / video link. This transmits data about the type, extent and purpose of which we cannot provide any information.
---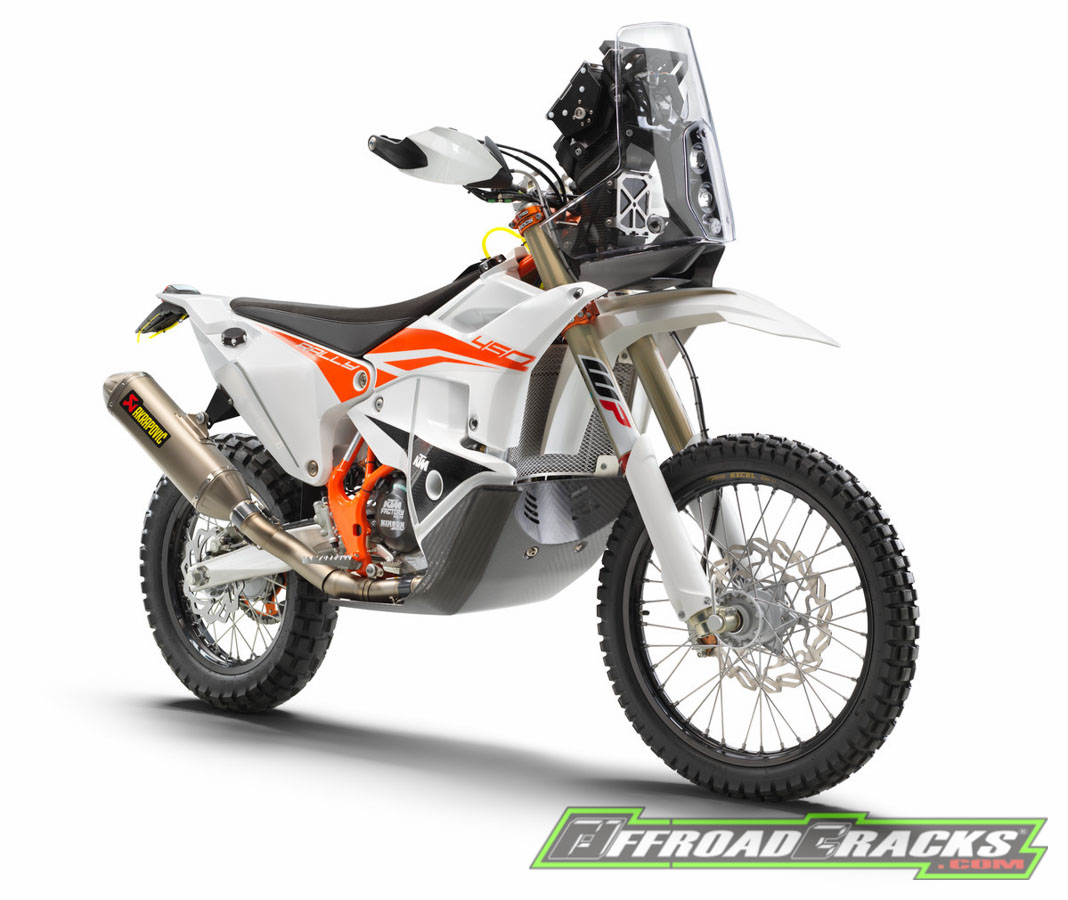 Die Österreicher präsentieren das 2022er Modell der KTM 450 Rallye Factory Replica, die mit einigen Updates aufwartet. Das ganze hat natürlich seinen Preis und der ist bei über 30.000 Euro angesiedelt. Aktuell hat KTM noch keinen endgültigen Verkaufspreis kommuniziert – günstiger wird es aber erfahrungsgemäß eher nicht. Denn bereits beim letzten Modell wurden 30.940 Euro aufgerufen!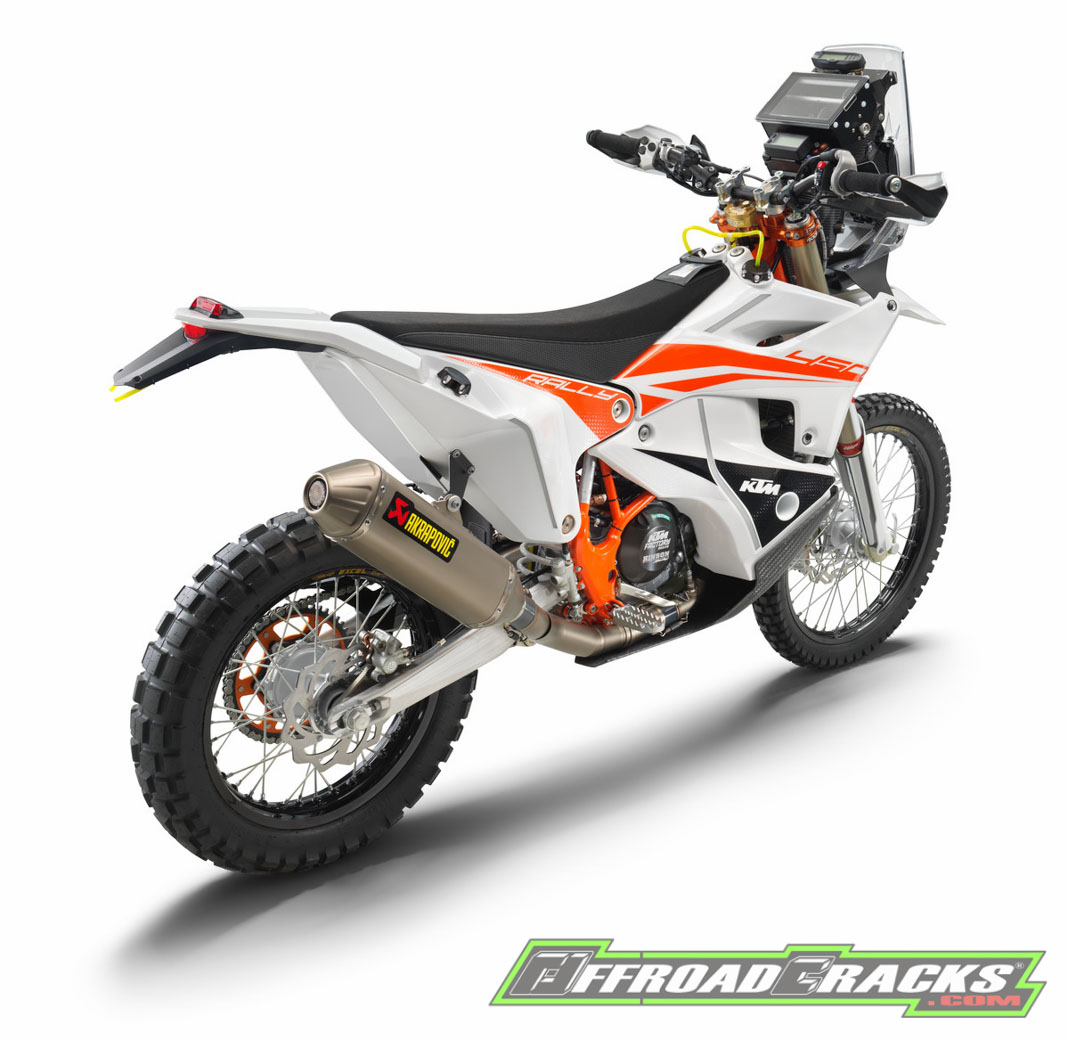 Zudem ist für das Modelljahr 2022 die Anzahl weltweit verfügbarer KTM 450 Rally Factory Replicas auf 80 Einheiten limitiert. Angelehnt an den Factory-Bikes sind kaum Unterschiede zu denen der Factory-Fahrer auszumachen. Dass der 450er Crossmotor speziell für die Rallye-Bikes modifiziert wurde und zu den stärksten seiner Klasse gehört dürfte mittlerweile bekannt sein. Man spricht von weit über 70 PS Spitzenleistung und einem Top-Speed von über 185 km/h.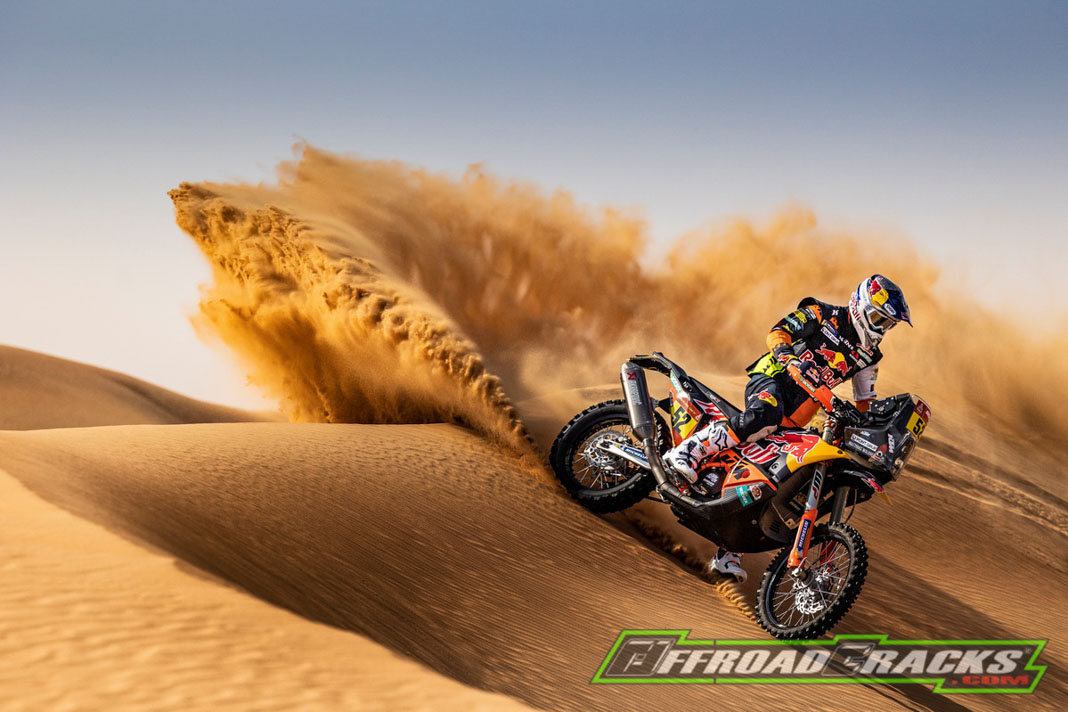 NEUERUNGEN
Limitierte Auflage
450-cm3-SOHC-Motor mit elektronischer Kraftstoffeinspritzung
Closed-Cartridge-Gabel vom Typ WP XACT PRO [Cone Valve] mit 48 mm Durchmesser
Voll einstellbares Federbein vom Typ WP XACT PRO
Premium-Auspuffanlage von Akrapovič
Für Cross-Country-Rennen entwickelt
Für Dakar-Teilnehmer ist gegen Aufpreis ein Service- und Support-Paket buchbar.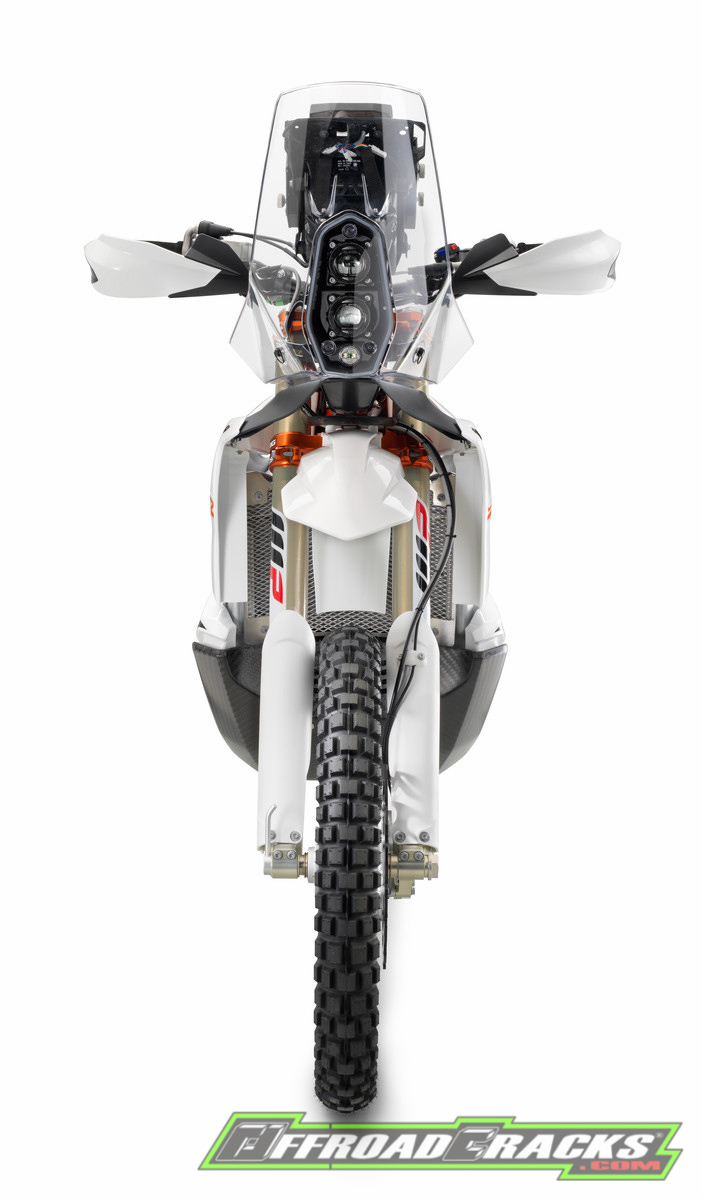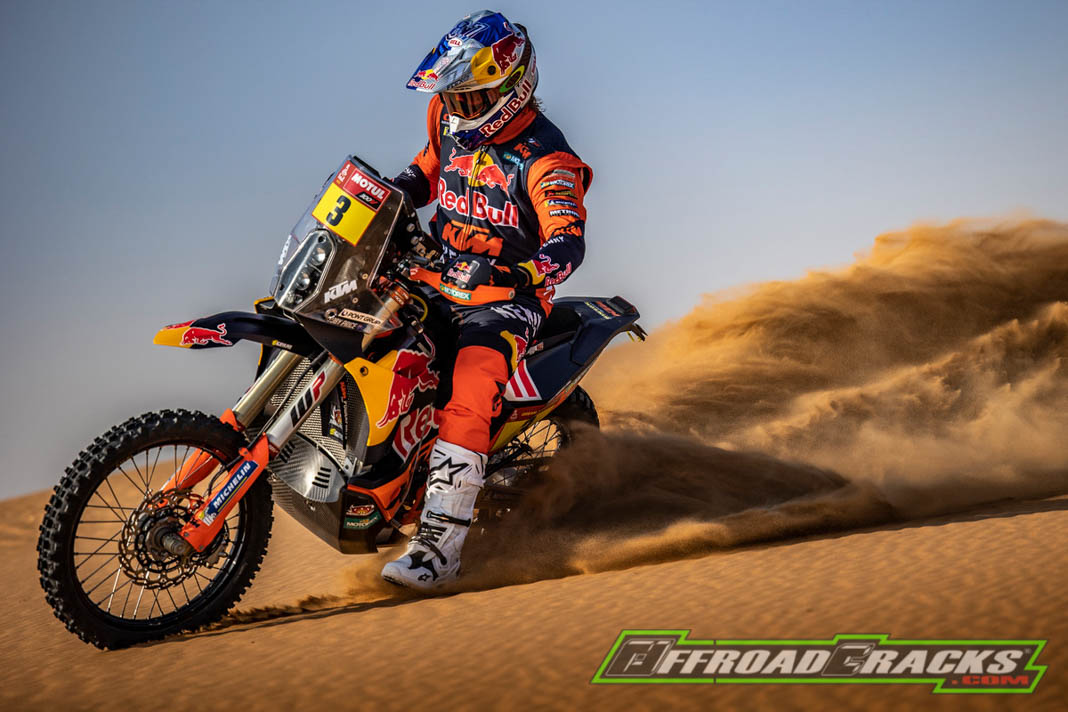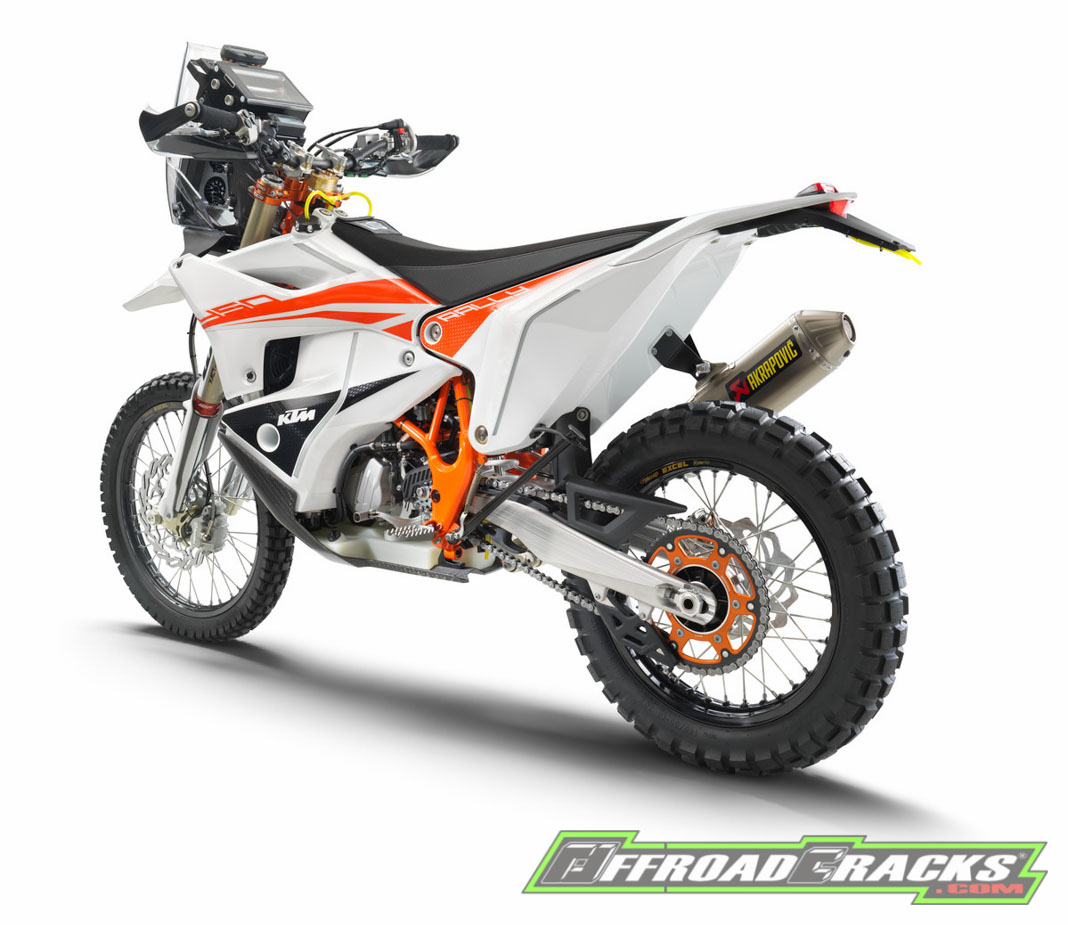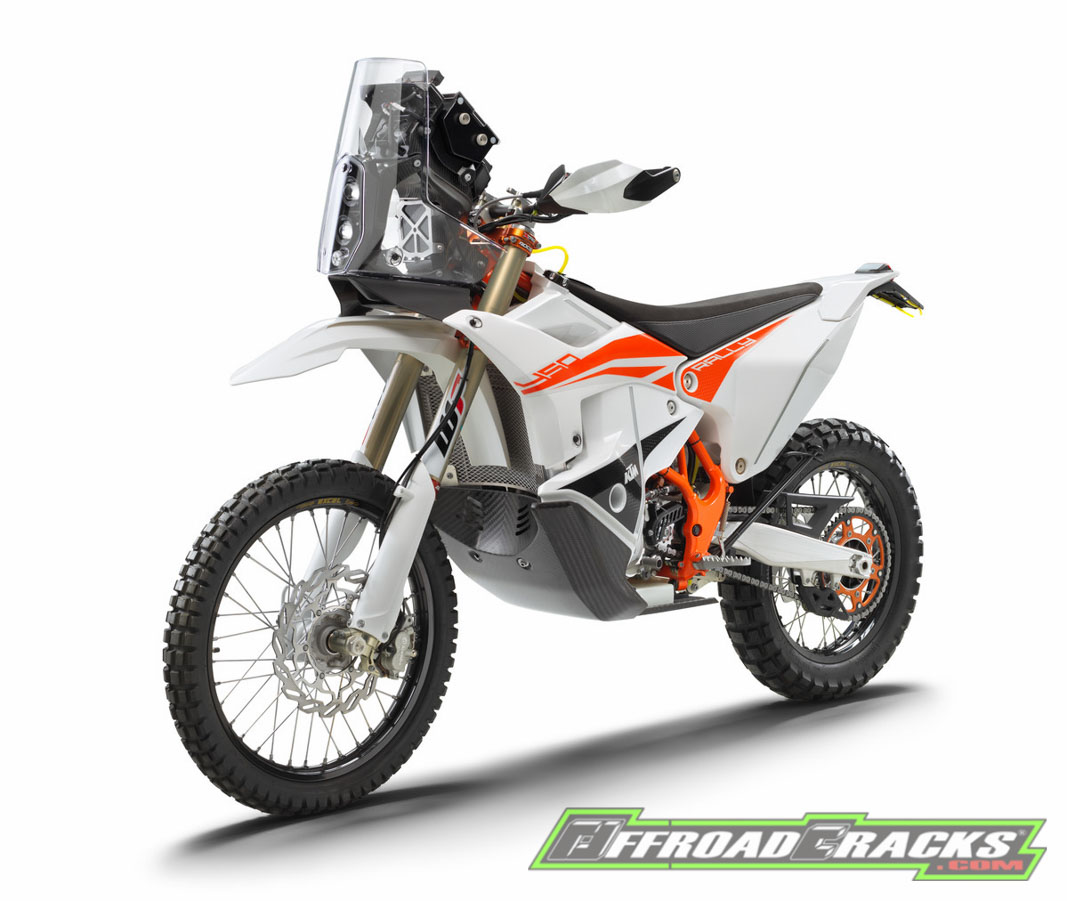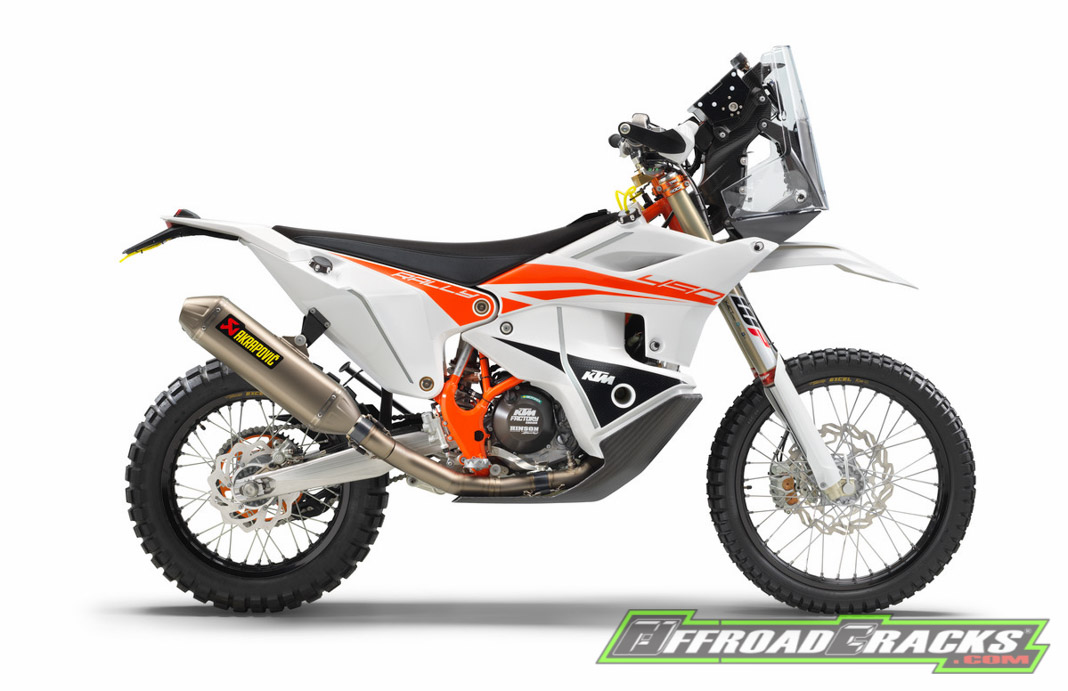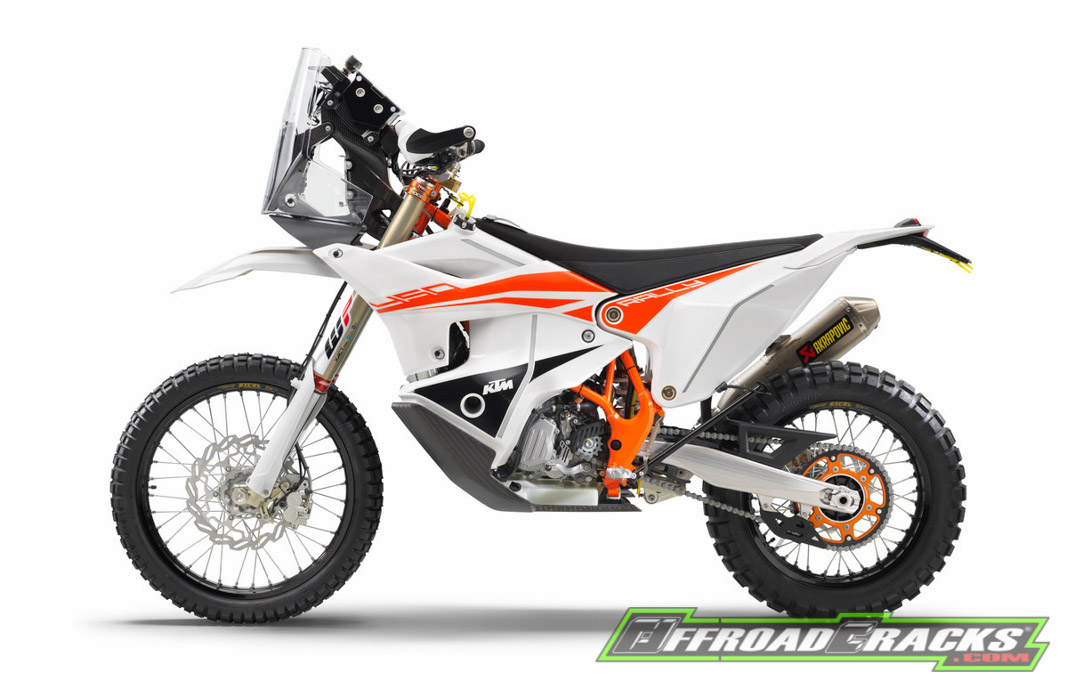 Mehr dazu auf www.KTM.com oder beim KTM-Händler
---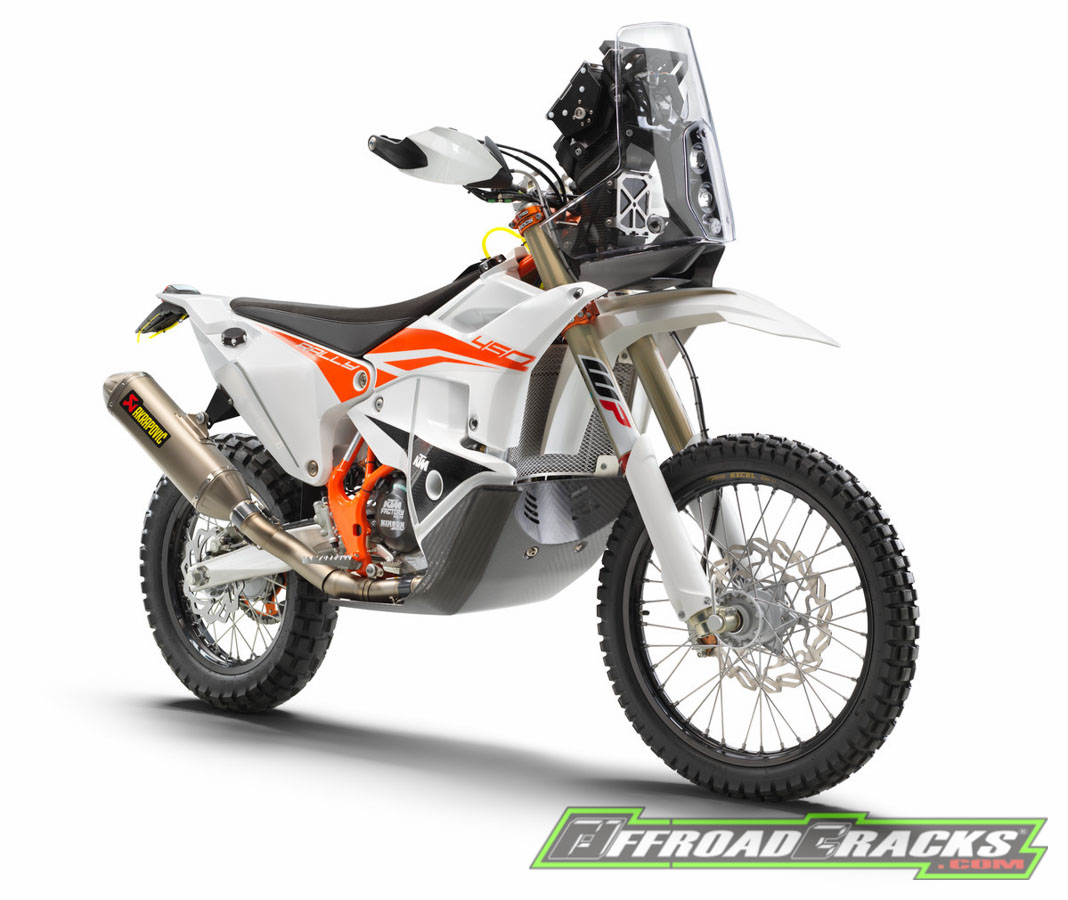 The Austrians present the 2022 model of the KTM 450 Rallye Factory Replica, which comes up with some updates. The whole thing has its price, of course, and it is over 30,000 euros. KTM has not yet communicated a final sales price – but experience has shown that it will not be cheaper. Because the last model was already called for 30,940 euros!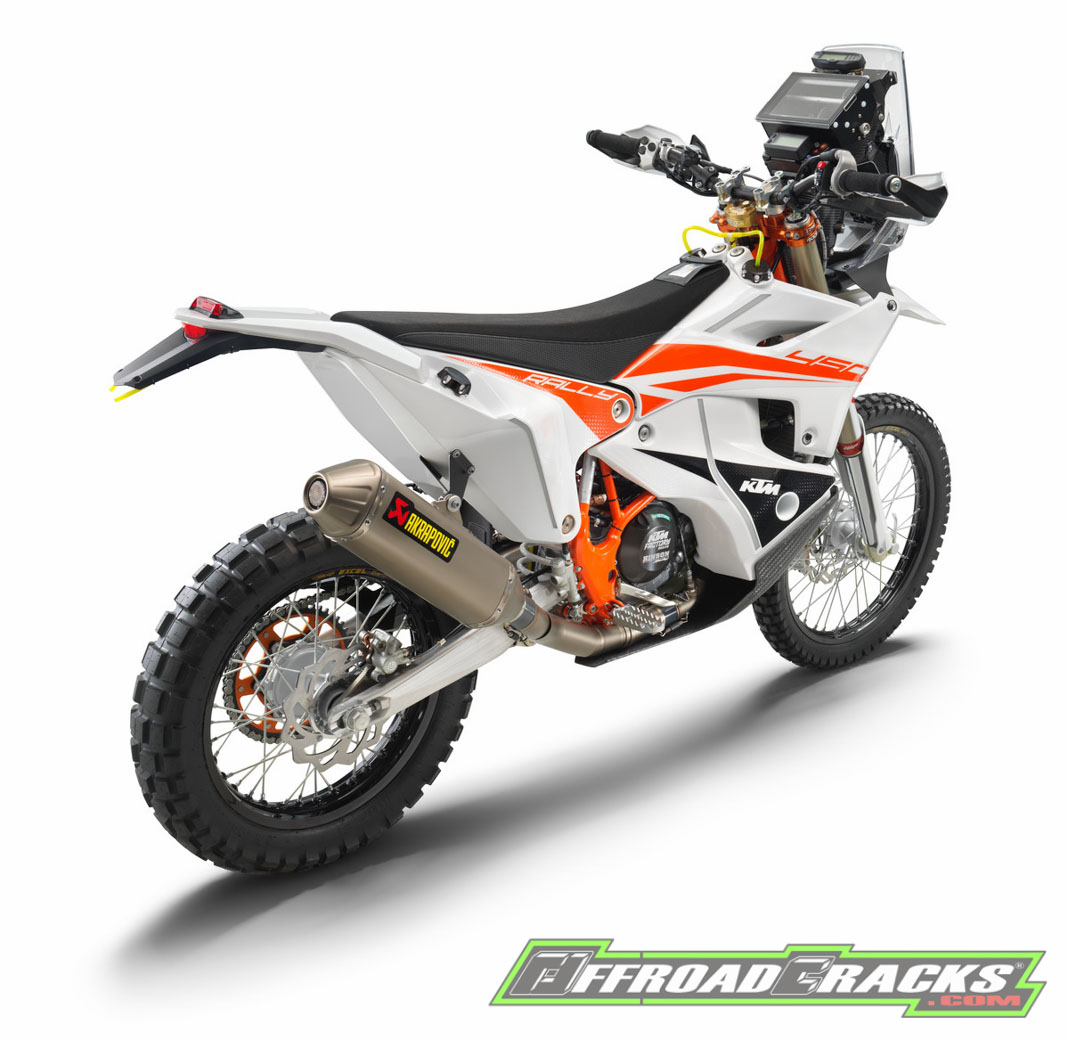 In addition, the number of KTM 450 Rally Factory Replicas  is limited to 80 units for the 2022 model year. Based on the factory bikes, there are hardly any differences to those of the factory riders. It should be known by now that the 450 cross engine was specially modified for rally bikes and is one of the most powerful in its class. One speaks of over 70 hp and a top speed of over 185 km/h.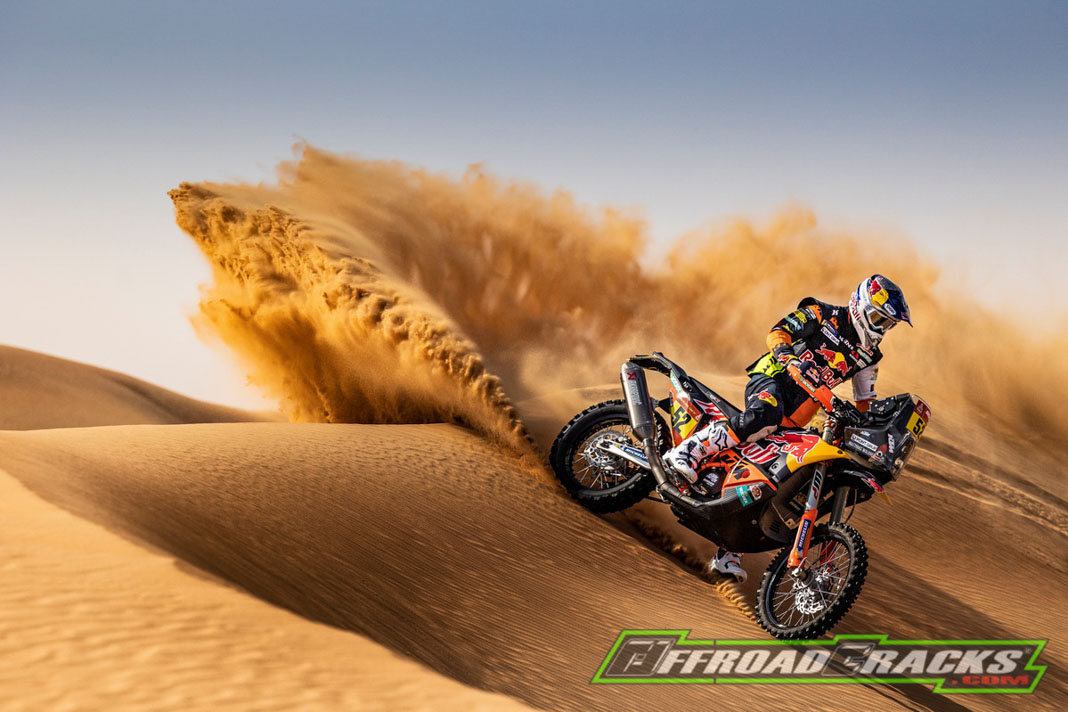 NEWS
Limited edition
450cc SOHC engine with electronic fuel injection
Closed cartridge fork type WP XACT PRO [Cone Valve] with a diameter of 48 mm
Fully adjustable shock absorber type WP XACT PRO
Akrapovič premium exhaust system
Developed for cross-country racing
A service and support package can be booked for Dakar participants at an additional cost.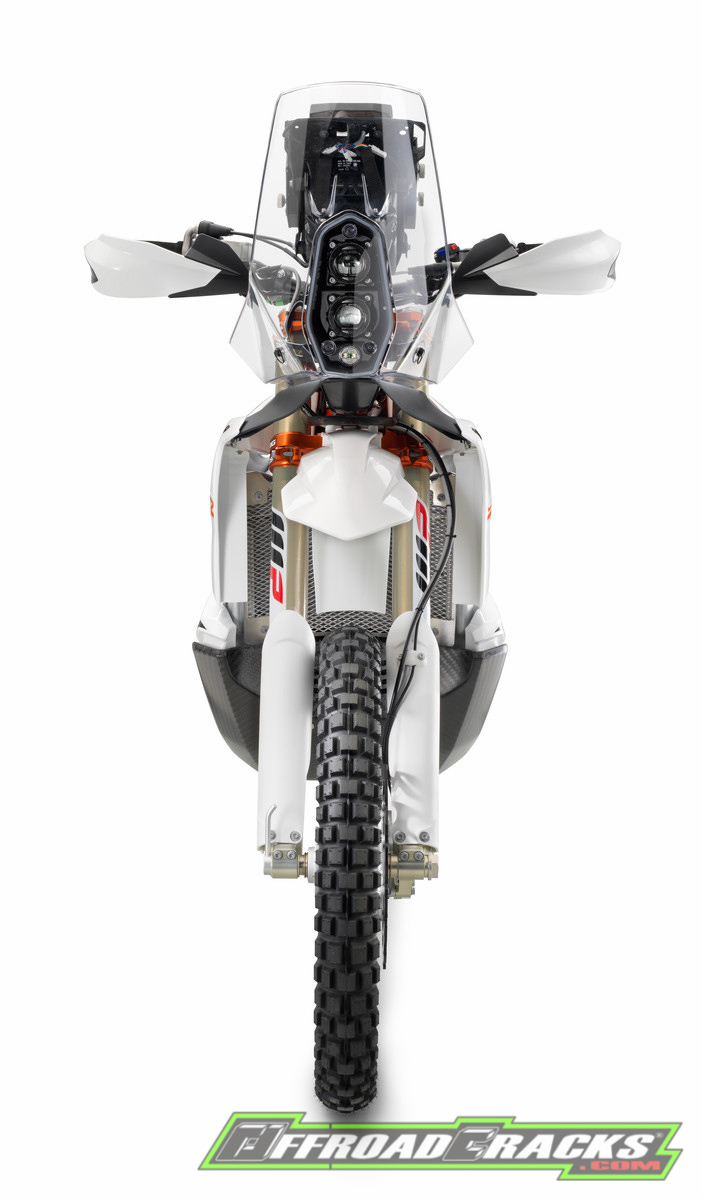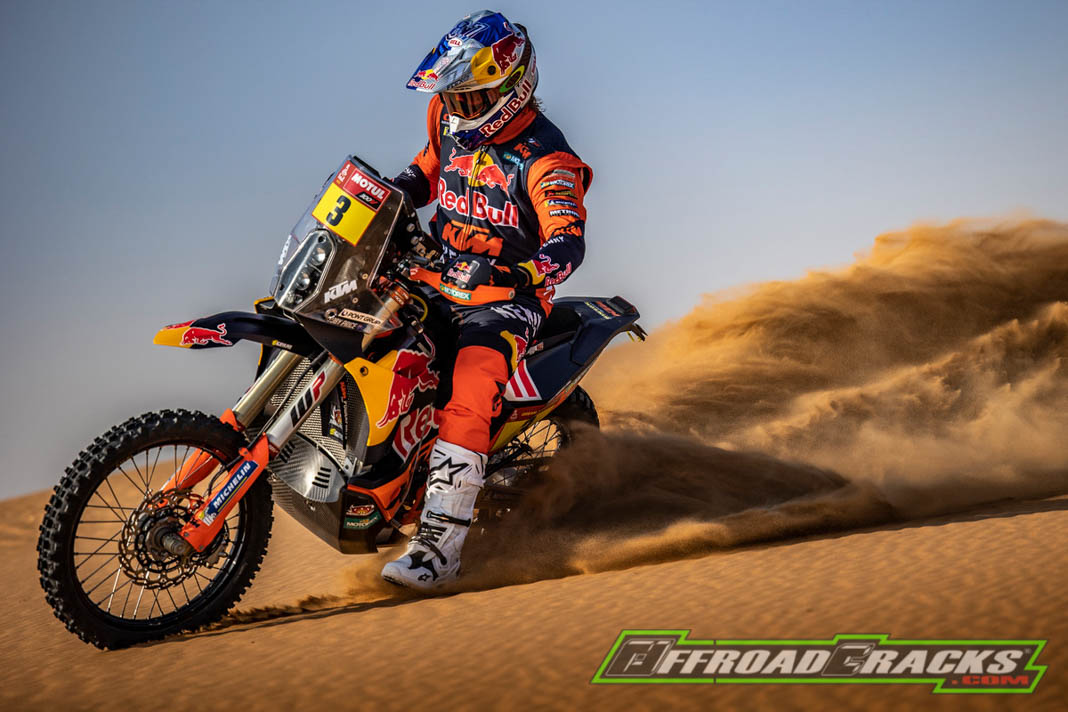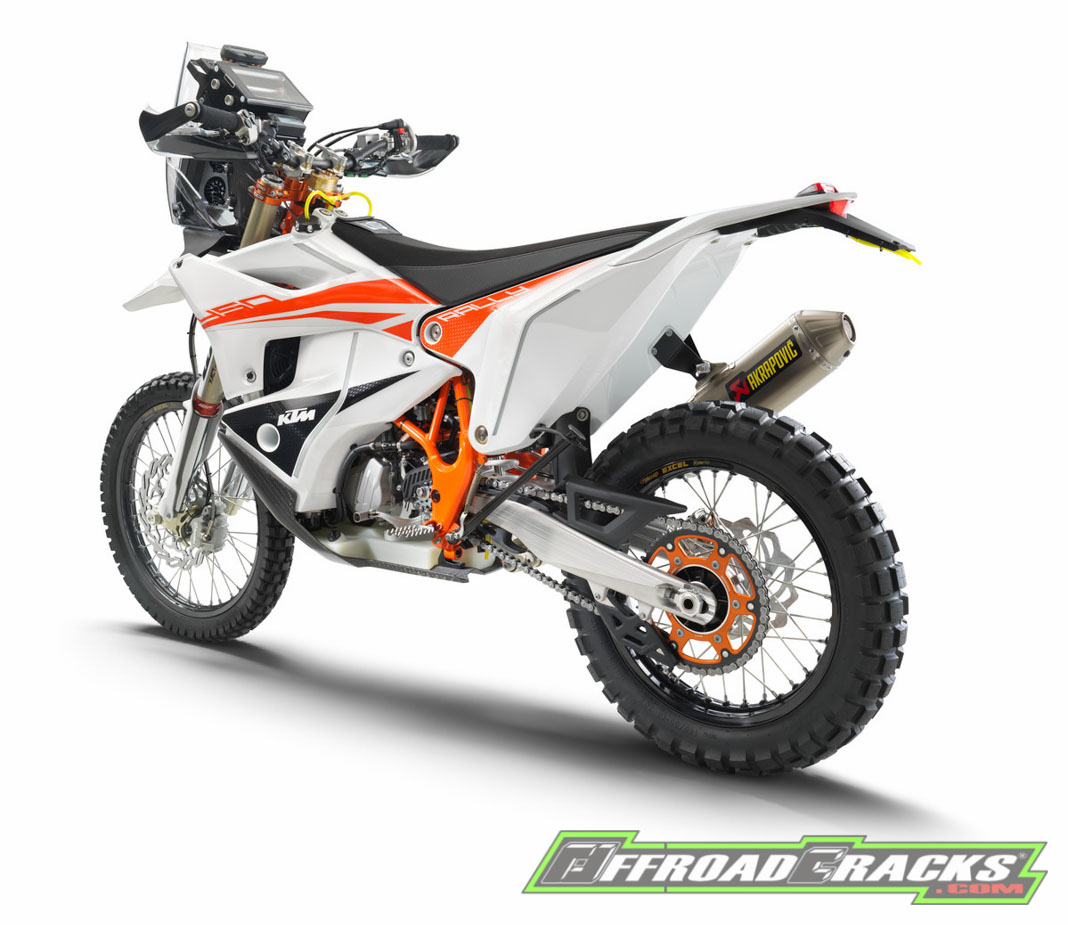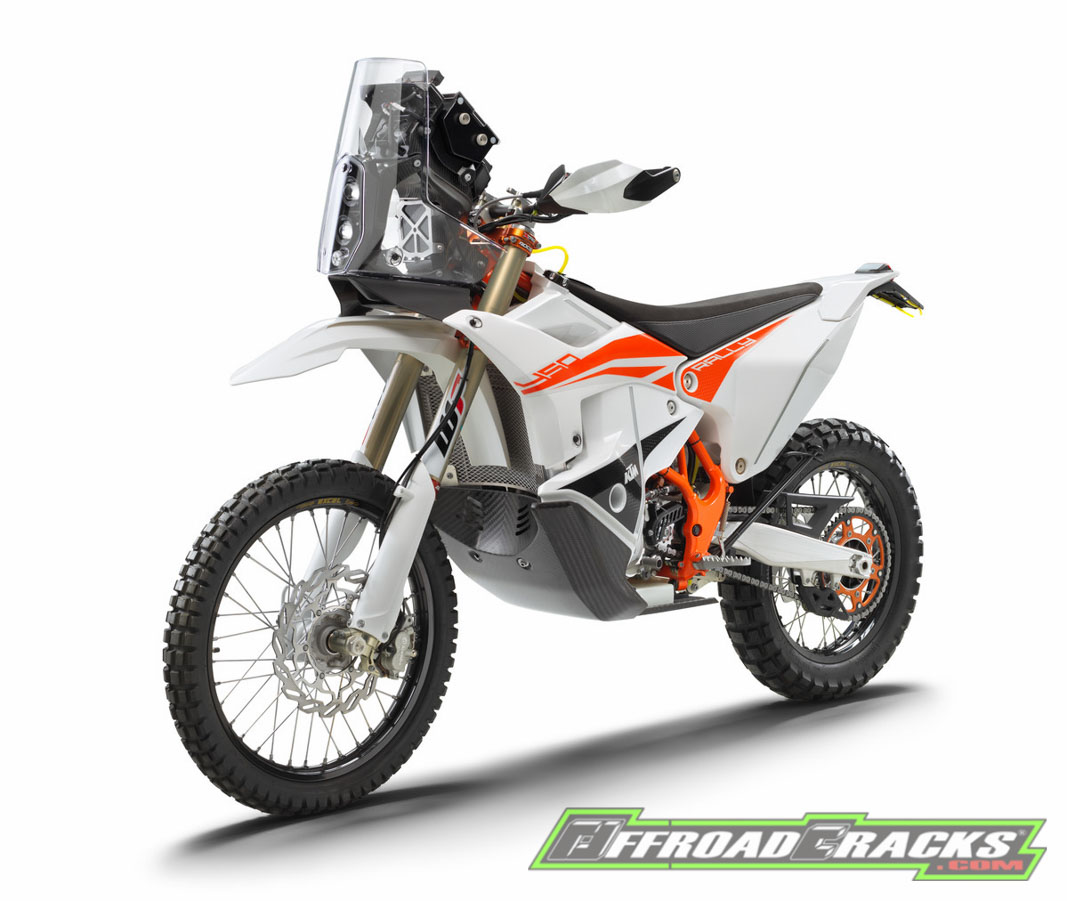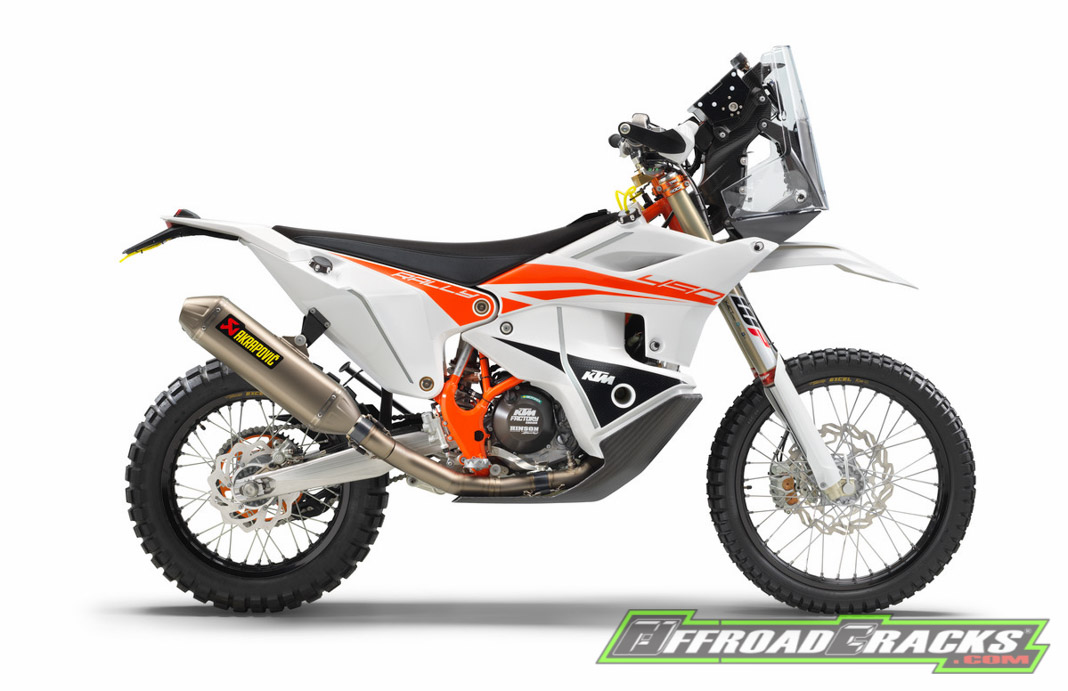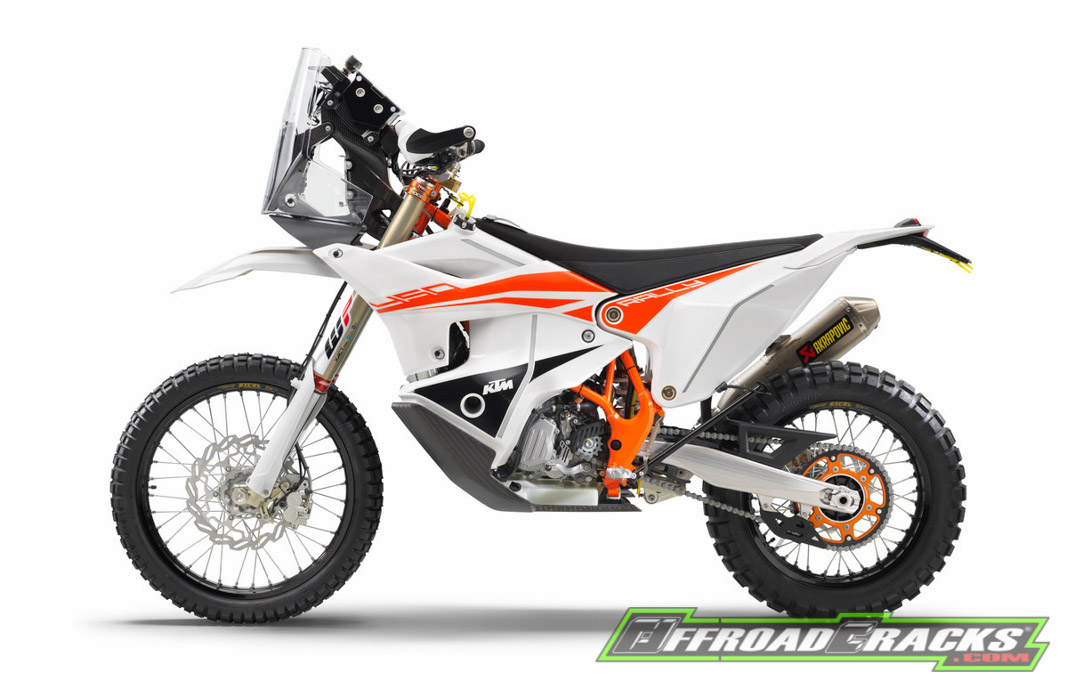 More on this at www.KTM.com or at your KTM dealer.
Quelle / Source: KTM