KLIM, TRAIL TECH und TIMBERSLED präsentieren den Frozen Cow Tag Snowbike Ride, was man auch immer unter einer gefrorenen Kuh in Verbindung mit einem Snowbike versteht. Interessant daran sind die Features, denn dass lässt einem das Wasser im Mund zusammenlaufen!
Man nehme ein Snowbike, findet wie bei einer Schnitzeljagd bestimmte Ziele und gewinnt zugleich noch einen Preis. Das gepaart mit einer einzigartigen Kulisse in der Nähe des Yellowstones im Island Park mit einzigartigen Strecken.
HINWEIS: Das Video ist noch deaktiviert, damit keine unerwünschte Datenübertragung zu Youtube stattfindet. Zur Aktivierung bitte auf das Vorschaubild/Video-Link klicken. Damit werden Daten übermittelt, zu deren Art, Umfang und Verwendungszweck wir keineAuskünfte geben können. NOTE: The video is still deactivated so that no unwanted data transfer to YouTube takes place. To activate, please click on the preview image / video link. This transmits data about the type, extent and purpose of which we cannot provide any information.
---
HINWEIS: Mit Anklicken des Videos stellen sie automatisch eine Verbindung zu Youtube/Google her, was einen ungewünschten personenbezogenen Datenaustausch mit sich bringen kann. Weitere Infos unter: www.google.de/privacy
---
Gut, mal eben so für einen Tag nach Idaho (USA) ist schon eine Nummer, aber hat man ohnehin etwas im Land der unbegrenzten Möglichkeiten vor, könnte man das gleich noch durch ein derartiges Angebot sicherlich toppen.
Wann?
15. März 2019 von 9 bis 18 Uhr
16. März 2019 von 9 bis 16:30 Uhr
Wo?
High Mountain Adventures, 4141 Sawtelle Peak Road, Island Park , ID 83429, USA
Kosten?
Einmalig 100$ pro Person
Frühstück und Abendessen inklusive
Rabattgutschein in Höhe von 150$ auf einen Trail Tech Voyager Pro
T-Shirt
Purer Fahrspaß, den es so in Europa legal nicht gibt!
Limitiert auf 150 Teilnehmer – auf los geht's los!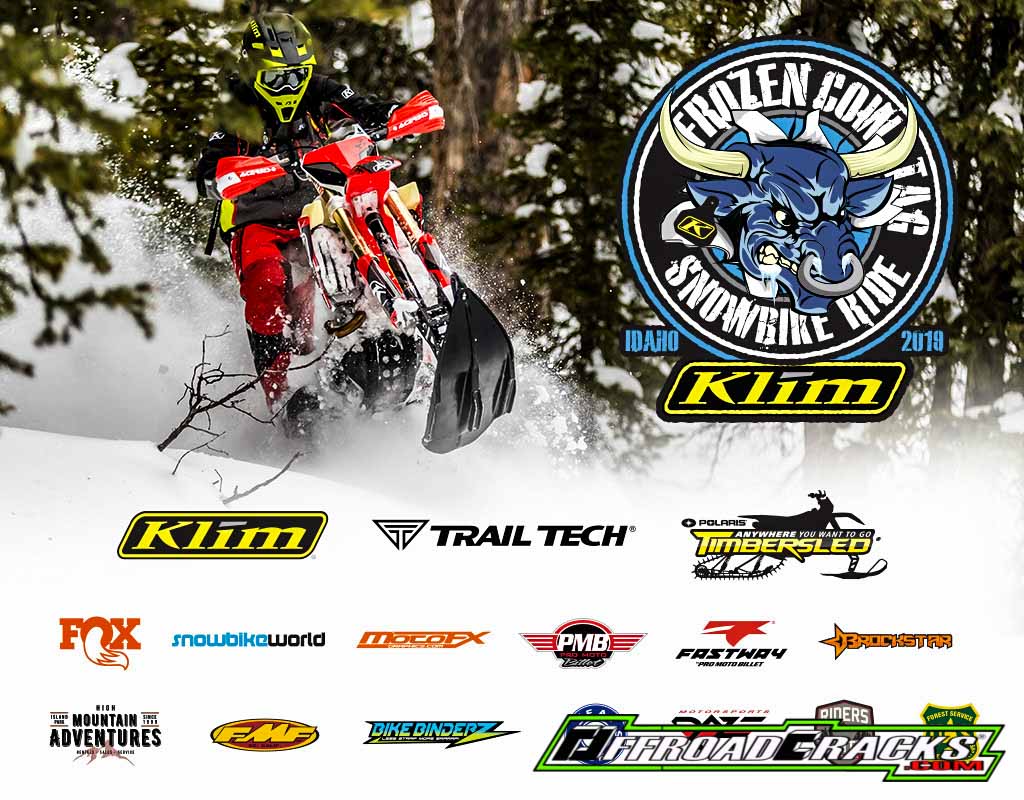 Jetzt kommt der kleine Haken: Man benötigt eine vollständige Lawinen-Sicherheitsausrüstung und eine registriertes Snowbike. Beides kann man jedoch bei High Mountain Adventures mieten, was zusätzliche Kosten verursacht.
Direktlink zur Anmeldung: REGISTRATION