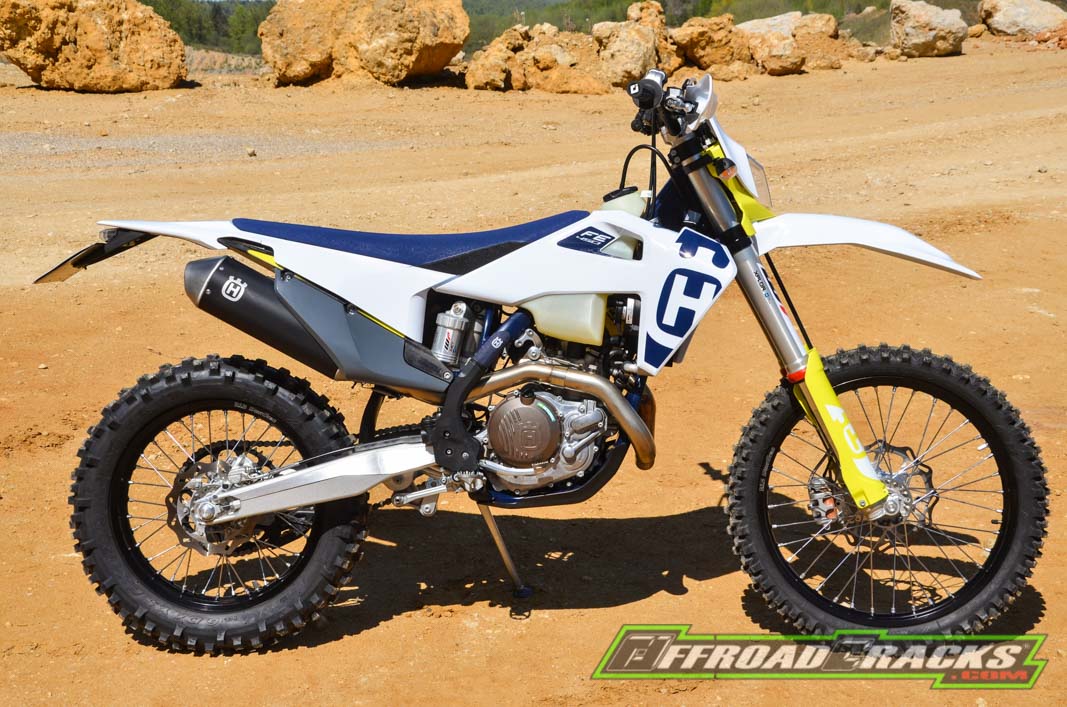 HUSQVARNA FE 450 2020 – Leistungsdiagramm / Performance diagram – Map 1/2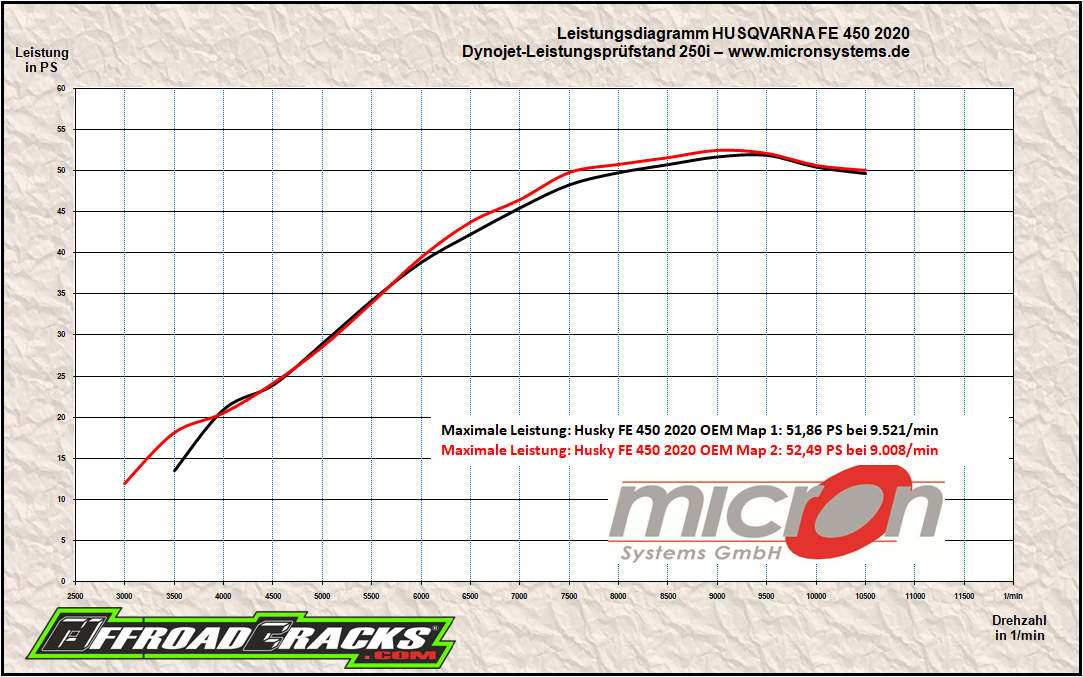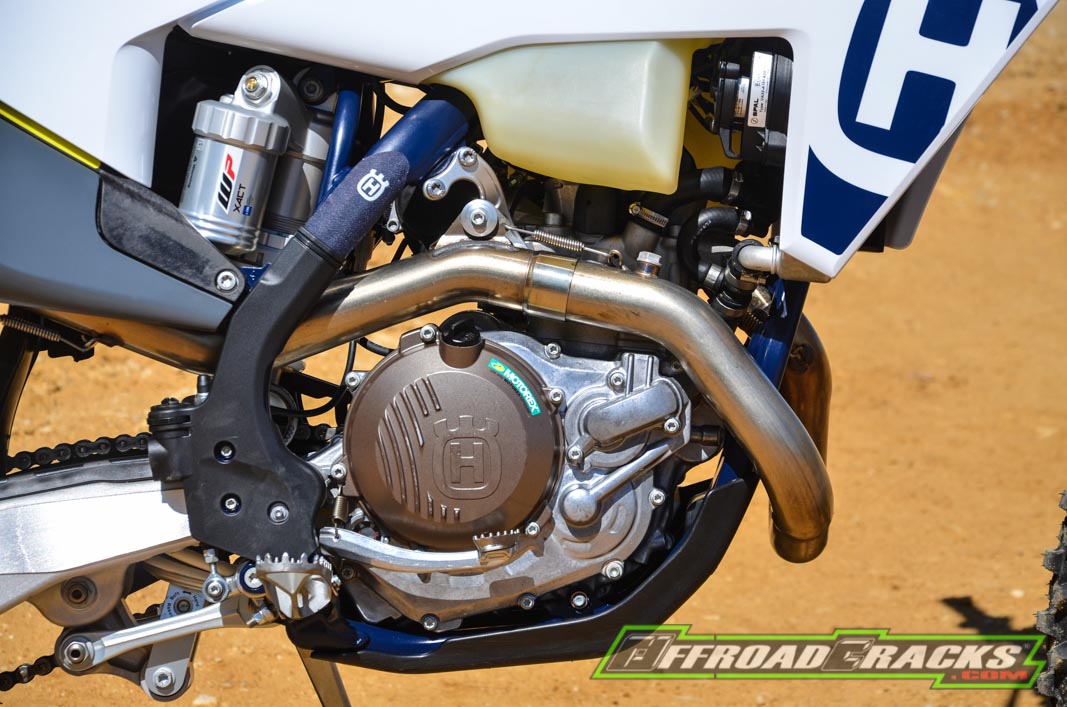 VIDEO: Performance test / Leistungsmessung
HINWEIS: Das Video ist noch deaktiviert, damit keine unerwünschte Datenübertragung zu Youtube stattfindet. Zur Aktivierung bitte auf das Vorschaubild/Video-Link klicken. Damit werden Daten übermittelt, zu deren Art, Umfang und Verwendungszweck wir keineAuskünfte geben können. NOTE: The video is still deactivated so that no unwanted data transfer to YouTube takes place. To activate, please click on the preview image / video link. This transmits data about the type, extent and purpose of which we cannot provide any information.
---
HINWEIS: Mit Anklicken des Videos stellen sie automatisch eine Verbindung zu Youtube/Google her, was einen ungewünschten personenbezogenen Datenaustausch mit sich bringen kann. Weitere Infos unter: www.google.de/privacy
---
HUSQVARNA FE 450 2020 – Drehmomentdiagramm / Torque diagram – Map 1/2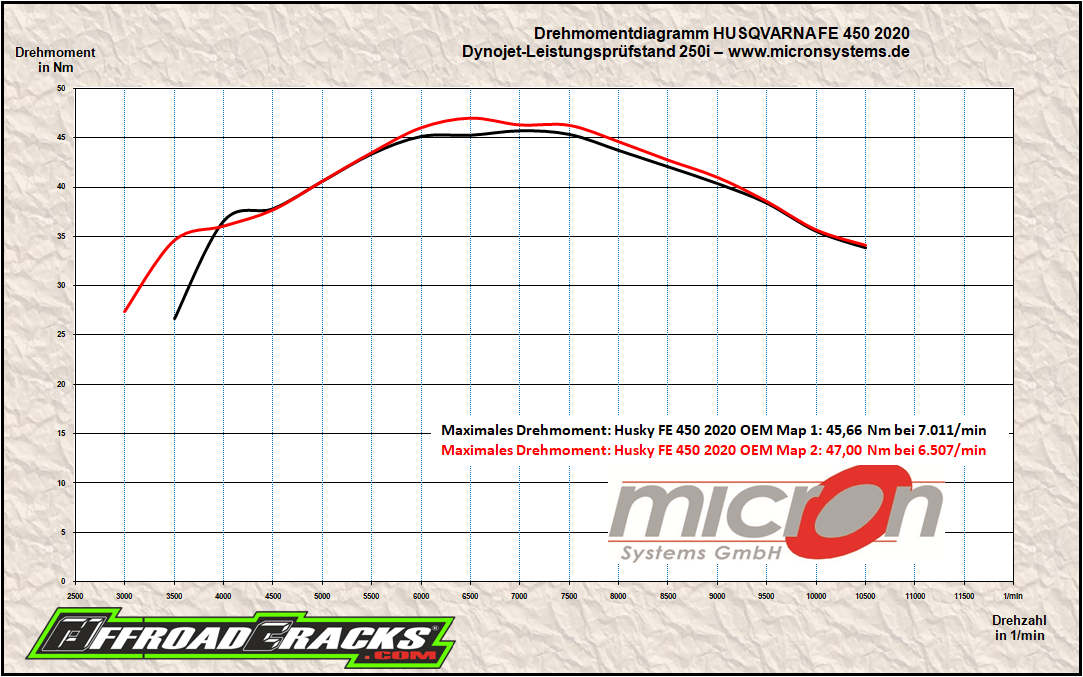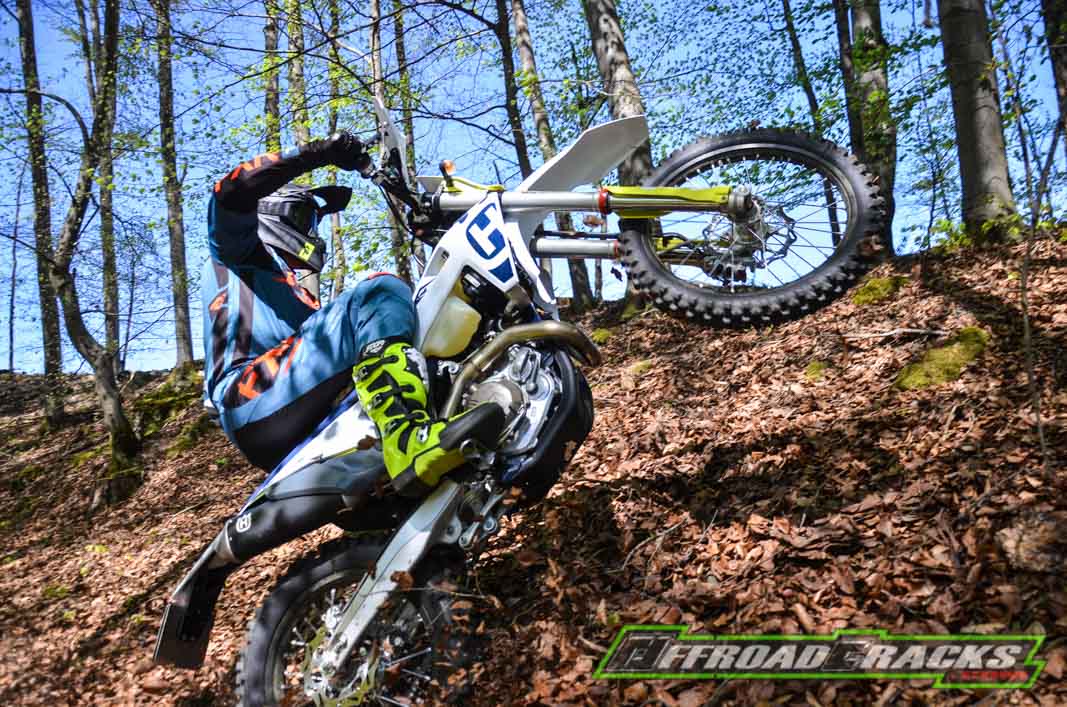 ACHTUNG: Hierbei handelt es sich um eine Messung auf einem Dynojet 250i Prüfstand. Bitte beachtet bei einem Leistungsvergleich mit anderen Fahrzeugen, dass je nach Prüfstandmodell/-Hersteller Abweichungen von bis zu zehn Prozent auftreten können. Deshalb führen wir zu absoluten Transparenz unsere Messung stets auf dem gleichen Prüfstand unter identischen Bedingungen durch!
ATTENTION: This is a measurement on a Dynojet 250i test stand. When comparing performances with other vehicles, please note that deviations of up to ten percent may occur depending on the test bench model / manufacturer. That is why we always carry out our measurement on the same test bench under identical conditions for absolute transparency!