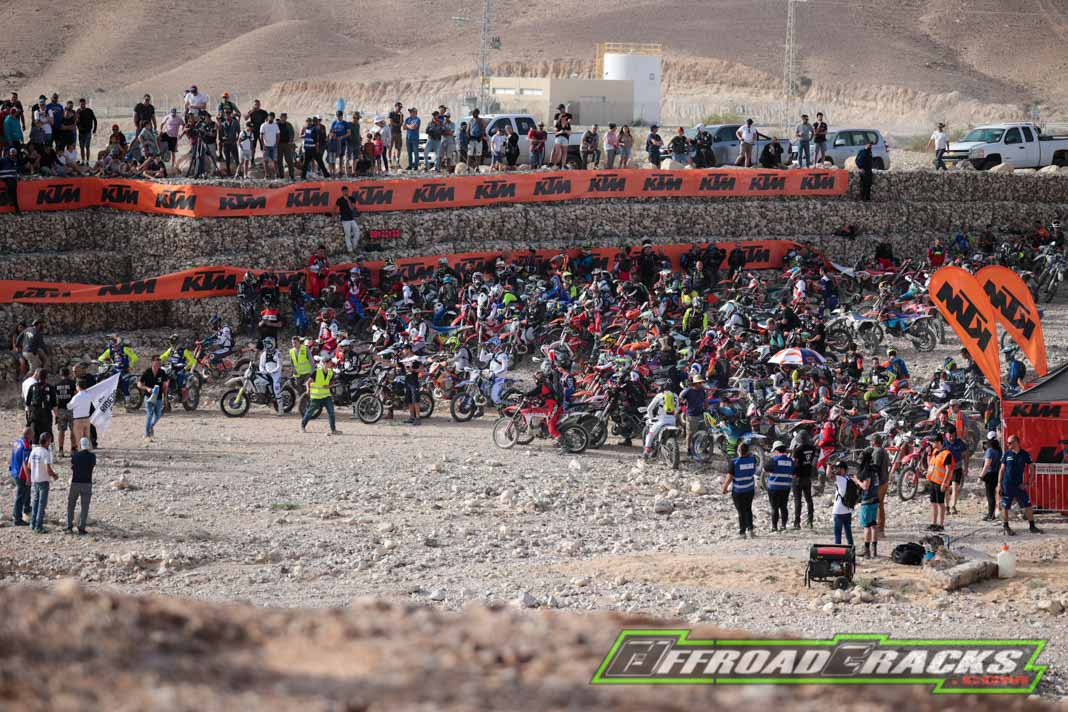 Mario Roman von Sherco Factory Racing hat bei der Eröffnungsrunde der FIM Hardenduro World Championship 2022 voll durchstarten können und das Minus 400 gewonnen. Der Spanier war an den ersten beiden Wettkampftagen in Israel stets mit an der Spitze und erkämpfte sich den Gesamtsieg am dritten und letzten Tag des Minus 400.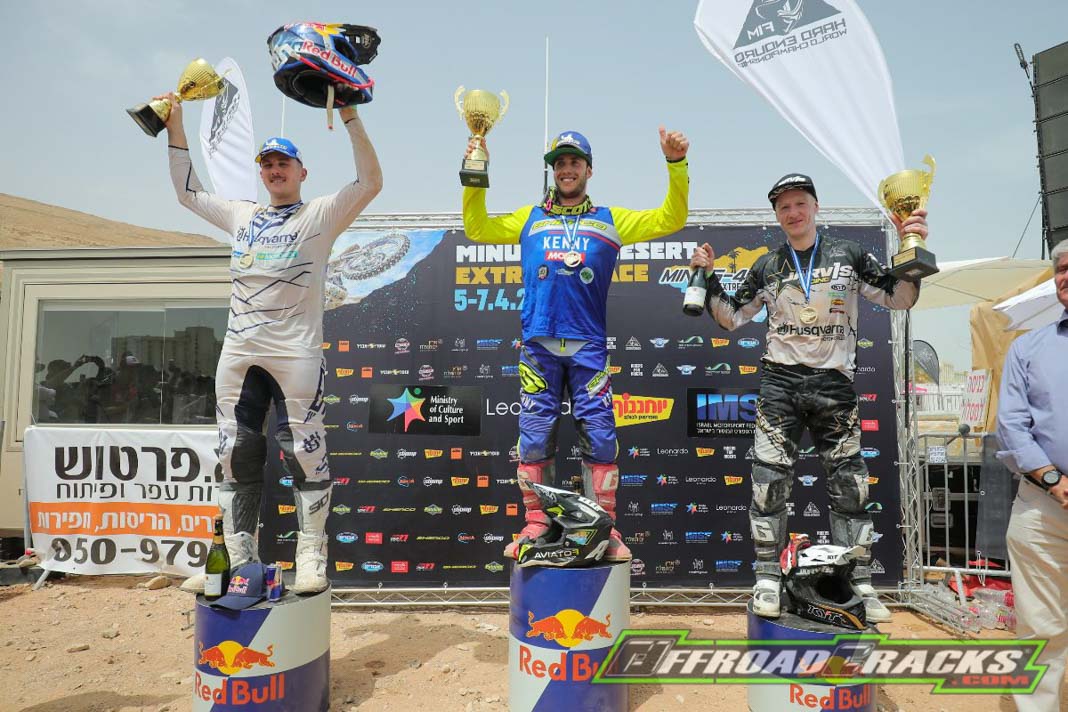 Der amtierende FIM Hardenduro Weltmeister Billy Bolt hat seinen Start in die Saison 2022 mit einem zweiten Platz gut hinbekommen. Graham Jarvis kam mit einer Überraschungsperformance nach seiner Verletzung zurück und brachte erstmals sein eigenes Jarvis Racing Team auf dem dritten Platz.
Nach zwei spannenden ersten Renntagen lief das Endergebnis der ersten Runde der FIM Hardenduro World Championship 2022 auf das Minus 400 Finale hinaus. Ein 75 Kilometer langer Kurs, der mit jedem Kilometer schwieriger wurde und wegen der enormen Hitzeentwicklung von bis zu 50 Grad dem Ganzen noch die Krone aufsetzte.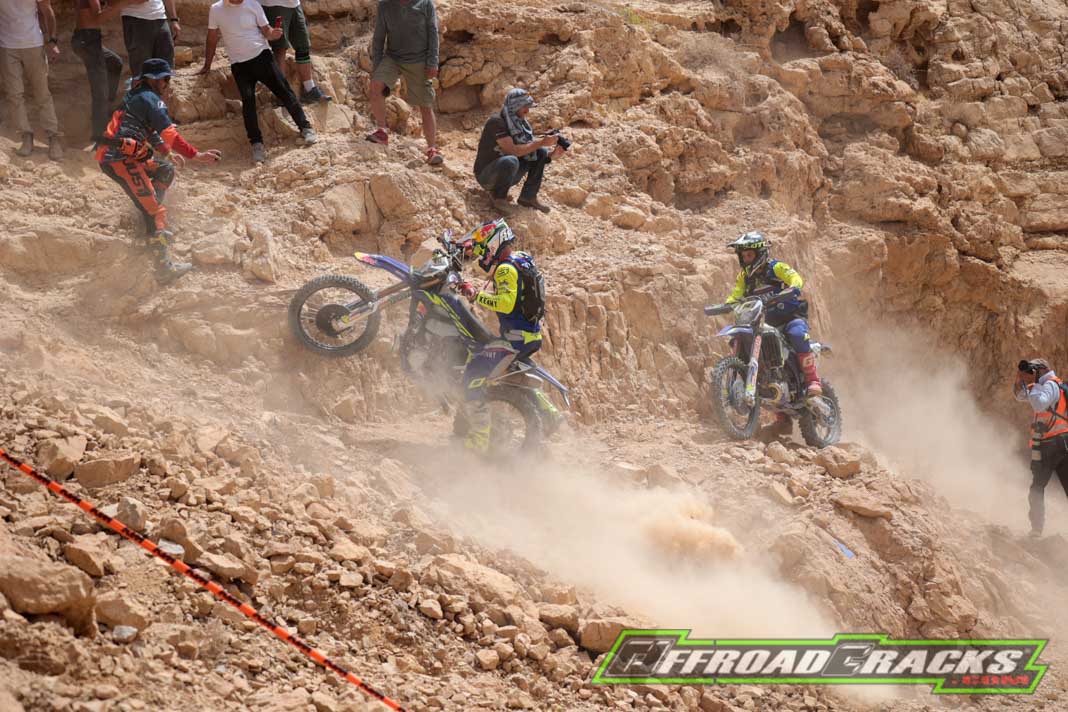 Sherco´s Wade Young – Sieger des 2. Fahrtags – zeigte, dass ihm die extremen Temperaturen kaum was anhaben können und wollte am dritten Tag den Sieg erringen, indem er ein hohes Tempo vorgab. Dabei sah der junge Südafrikaner relativ geschmeidig aus, während er nahezu mühelos durch das rutschige Gelände und die felsigen Anstiege navigierte.
Billy Bolt – Sieger des 1. Fahrtags – war hinter ihm auf dem zweiten Platz, nachdem er als Vierter gestartet war. Doch dann kam spanischer Wind in Form von Mario Roman auf, der sich an die Spitze setzte. Beim Erreichen des Servicepunktes rückte das Trio zu einer gemeinsamen Gruppe zusammen und als sie in die zweite Hälfte des Rennens starteten, konnte der eigentliche Kampf um den Sieg losbrechen.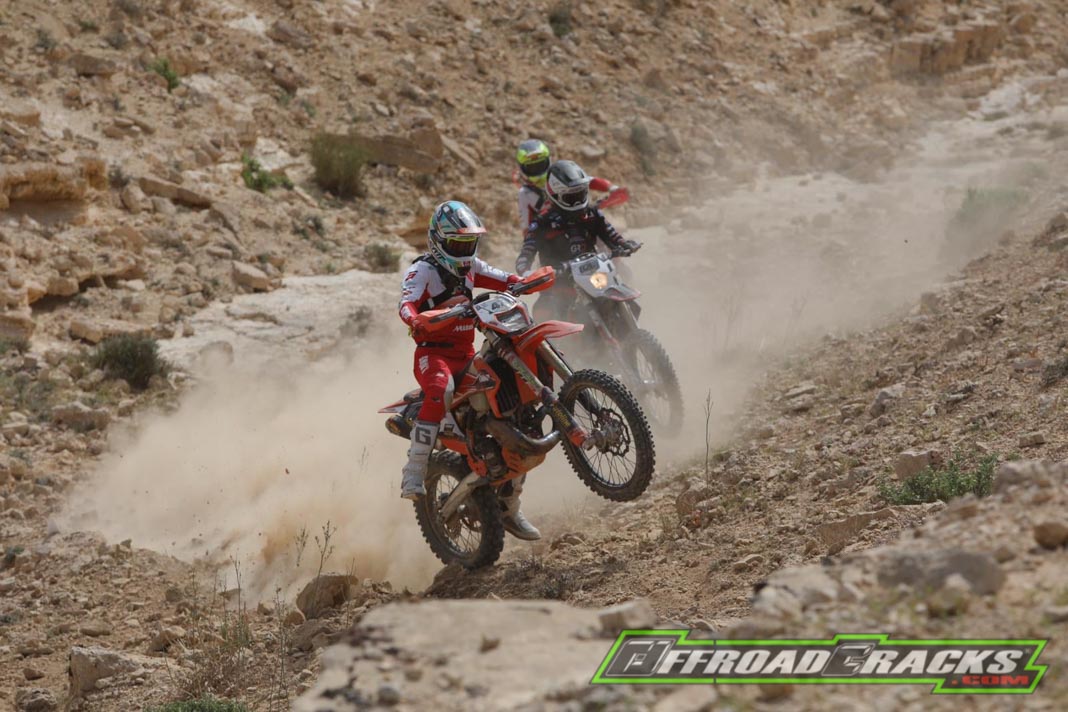 Die letzten Schlüsselstellen würden sich als entscheidend für das Ergebnis des Podiums erweisen – das war bekannt. In einem hochtechnischen Bouldergarten, gespickt mit Felsblöcken und einer Ofen ähnlichen Hitze, die von dem Gelände abgestrahlt wurde machte Roman seinen entscheidenden Zug. Er übernahm die Führung und schaffte es eine Lücke zu seinen Rivalen herauszufahren. Ab da bis zur Ziellinie wurde er von niemandem mehr wirklich herausgefordert, so dass er sich den Sieg mit einem satten Vorsprung von sieben Minuten sichern konnte.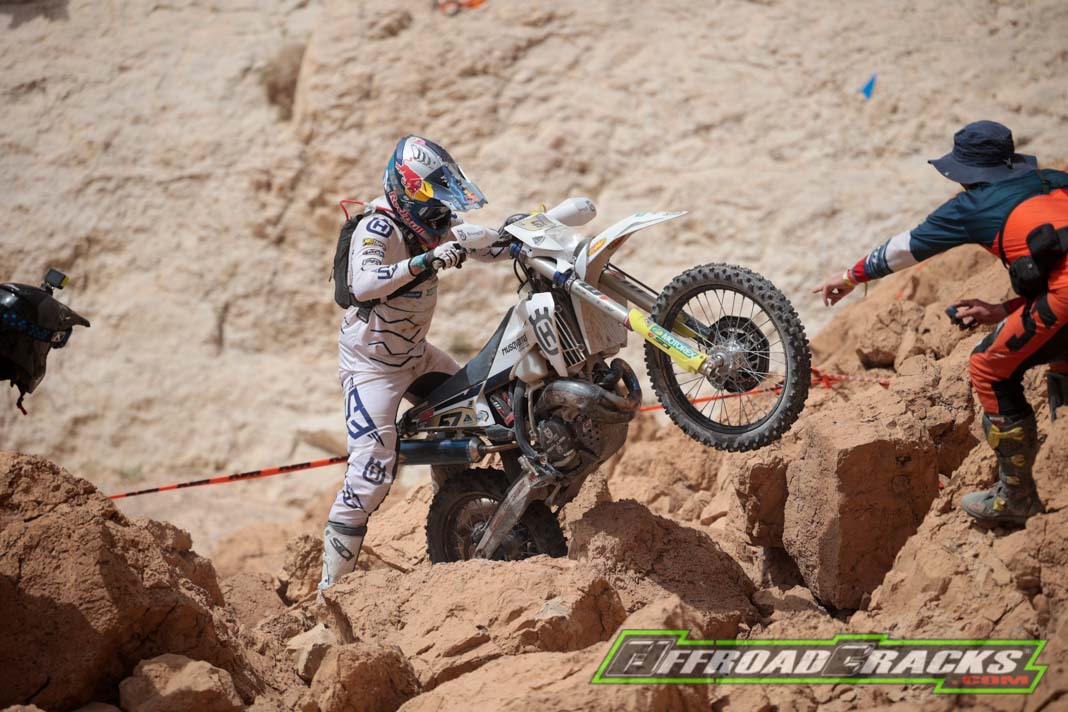 Für Bolt gab es indes keine Siegeschancen mehr. Immer noch mit einer Handgelenksverletzung vom Superenduro versehen und mit einem entschlossenen Spanier konfrontiert, musste er sich in Israel mit dem zweiten Platz begnügen, was eine top Leistung darstellt.
Der Kampf um den dritten Platz auf dem Podium entwickelte sich in der Schlussphase, wobei die letzten technischen Schlüsselabschnitte keine Gnade walten ließen. Nach einem langsamen Start kam Graham Jarvis mit mächtigen Schritten zurück ins Rennen und war plötzlich auf Top Niveau unterwegs. Ein Fehler von Young öffnete eine Lücke und der schlaue Senior aus Großbritannien nutzte die Chance um Dritter zu werden.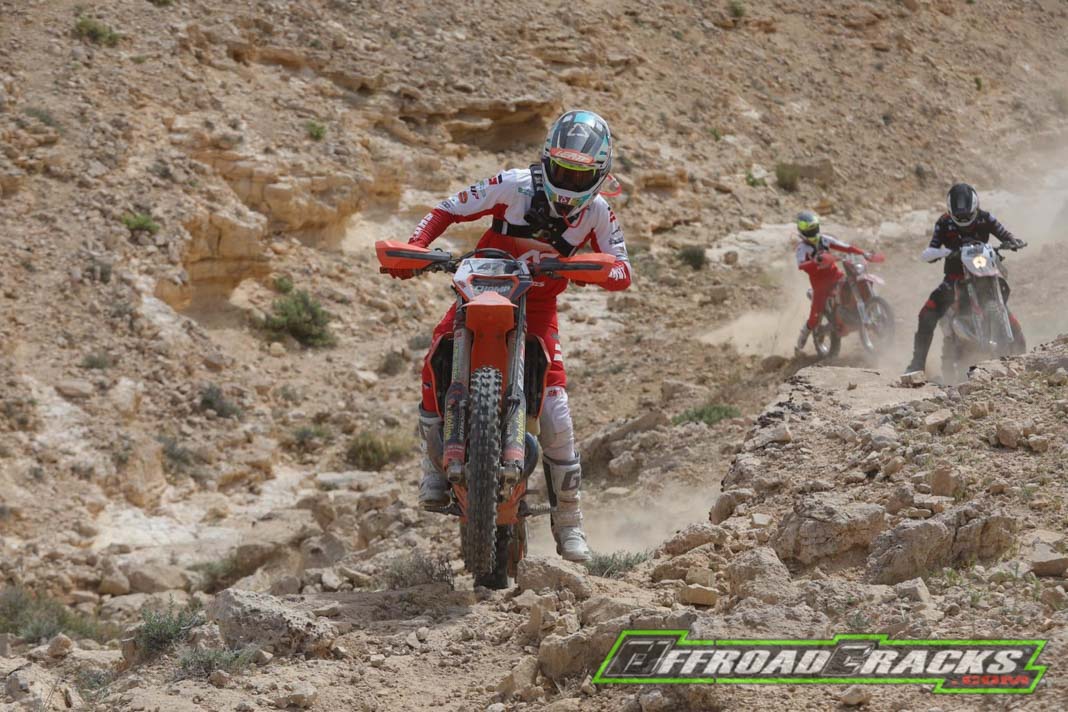 Alfredo Gomez vom AG Racing Team 89 war ein weiterer Fahrer, der in der Schlussphase nochmal mächtig am Gashahn drehte. Auch er profitierte von Youngs späten Fehlern, um sich auf den vierten Platz vorzukämpfen. Trotz eines starken Starts wurden Youngs Fehlerquote auf den letzten Anstiegen zu seinem Verhängnis. Da er keine Zeit hatte, um sich neu zu formieren, war der Südafrikaner auf dem fünften Platz festgenagelt und sichtlich enttäuscht, nachdem er so großartig über das ganze Event performed hatte.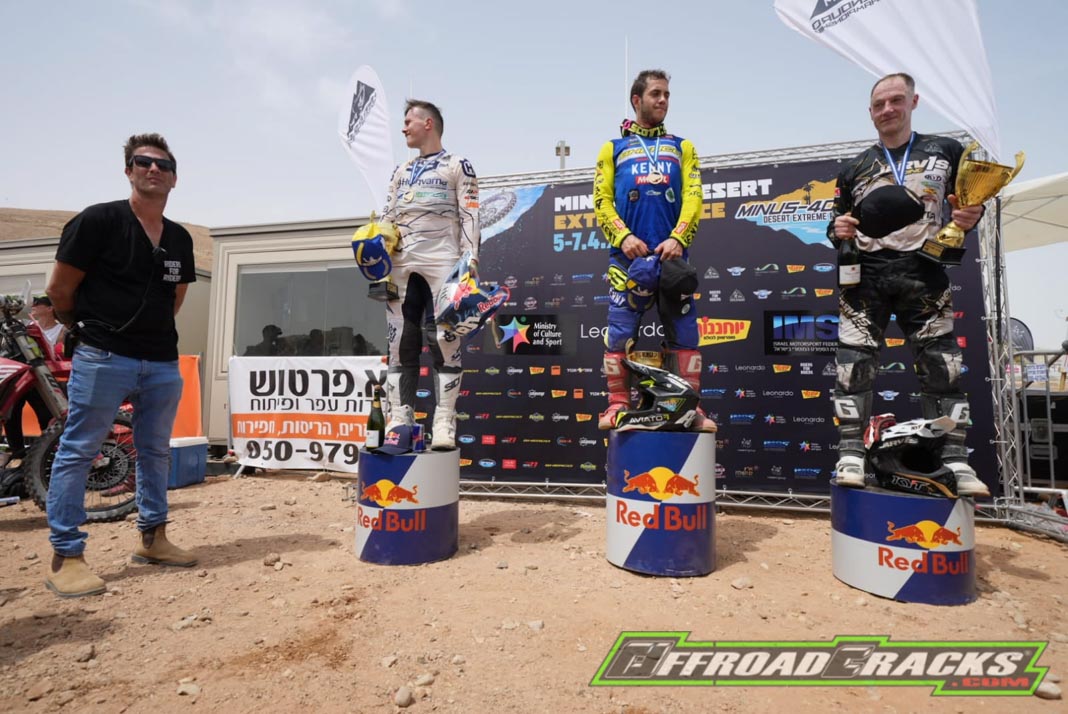 Heiße Stimmen aus Israel…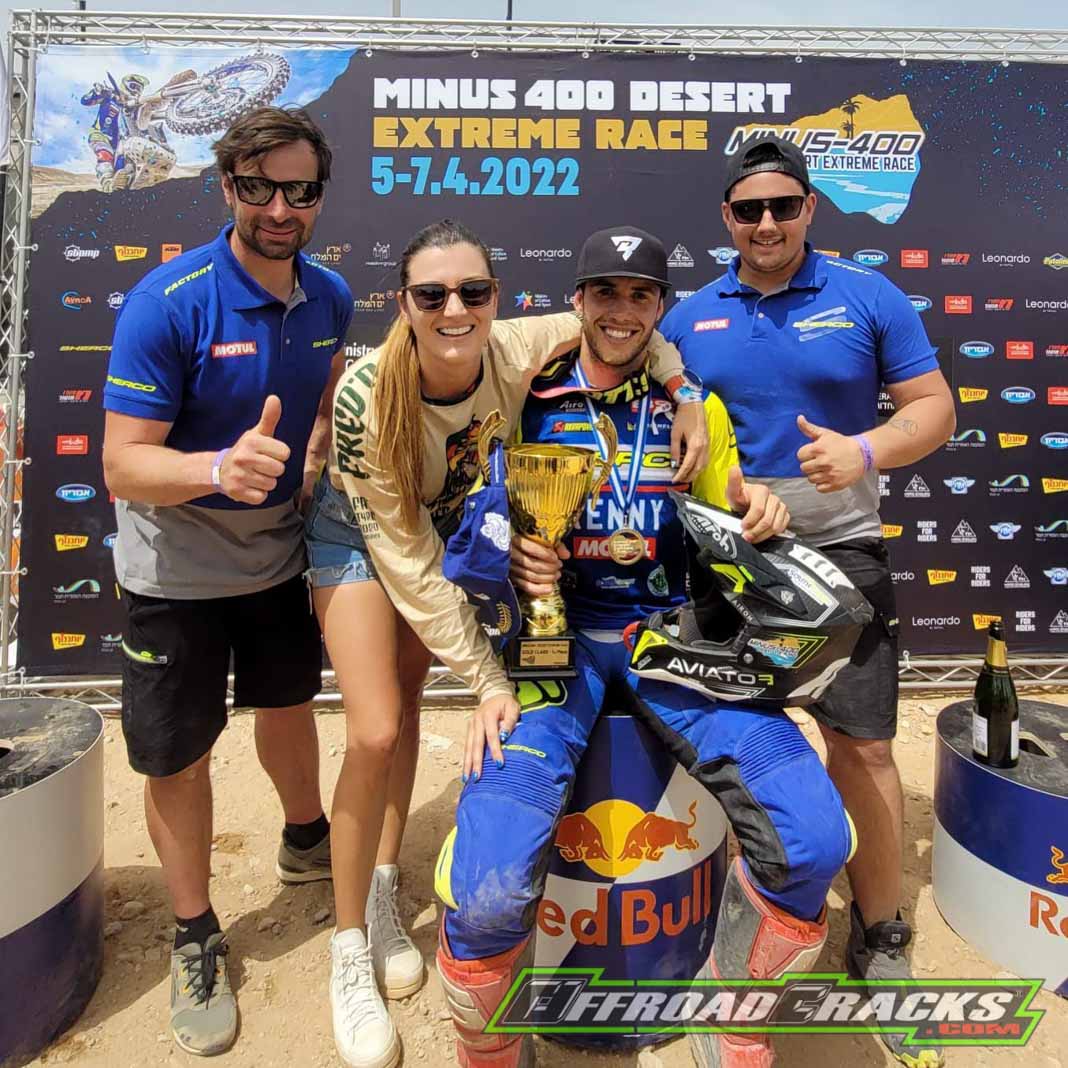 Mario Roman: "Oh Mann, es ist unglaublich diesen Sieg zu holen. Was für ein Saisonstart! Ich habe das Gefühl, dass mein letzter großen Sieg schon sehr lange her ist. Insgesamt war das Rennen für seine erste Ausgabe sehr gut. Die gesamten drei Tage waren mit dem Gelände und der enormen Hitze echt hart. Heute war es ein Kampf. Ich startete als Vierter und konzentrierte mich auf mein eigenes Tempo. Im technischen Gelände habe ich zur Spitze aufgeschlossen und mich dann weiter nach vorne gekämpft. In den letzten wichtigen Abschnitten habe ich meinen Zug gemacht und den Sieg geholt."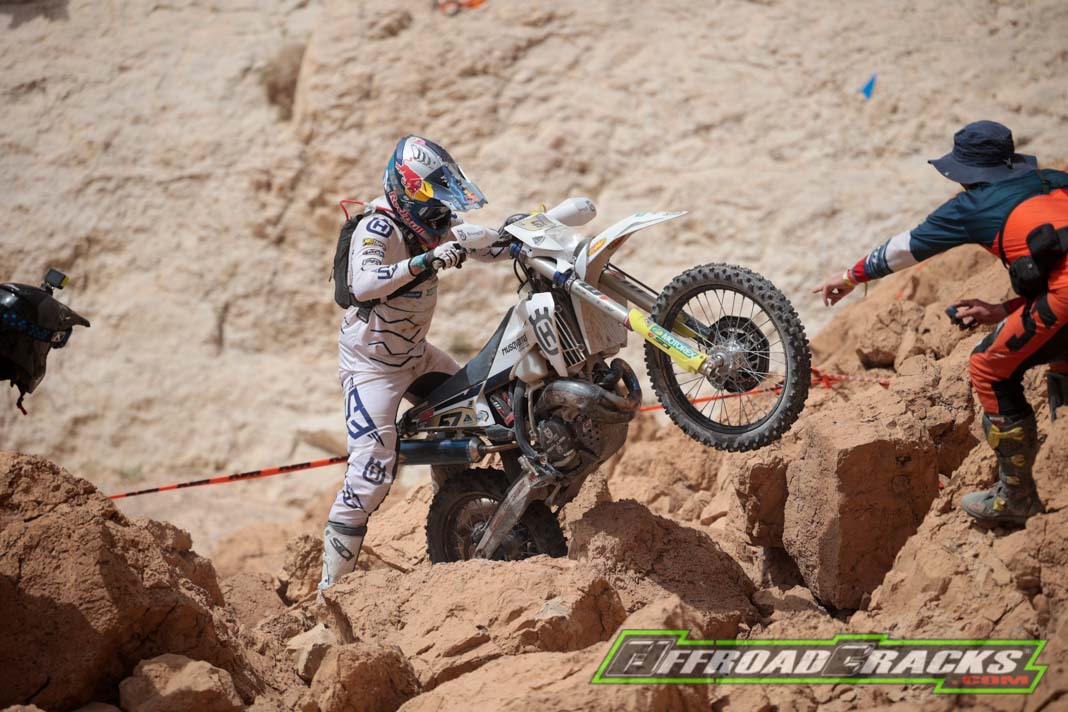 Billy Bolt: "Es war auf jeden Fall ein körperlicher brutaler Start in die Saison. Nach einer vollen Superenduro-Saison war ich etwas schlecht für Israel vorbereitet, um ehrlich zu sein. Wenn man bedenkt wie wenig Zeit ich vor Israel mit dem Zweitakter verbracht habe, bin ich mit dem zweiten Platz zufrieden – er fuhr in der Superenduro-Saison einen Viertakter (Anm. der Redaktion). Am Servicepunkt konnte ich sehen, dass die Reifen von Mario und Wade in einem besseren Zustand waren, also wusste ich, dass ich einfach bis zum Ende durchhalten musste, um ein Podiumsergebnis zu holen."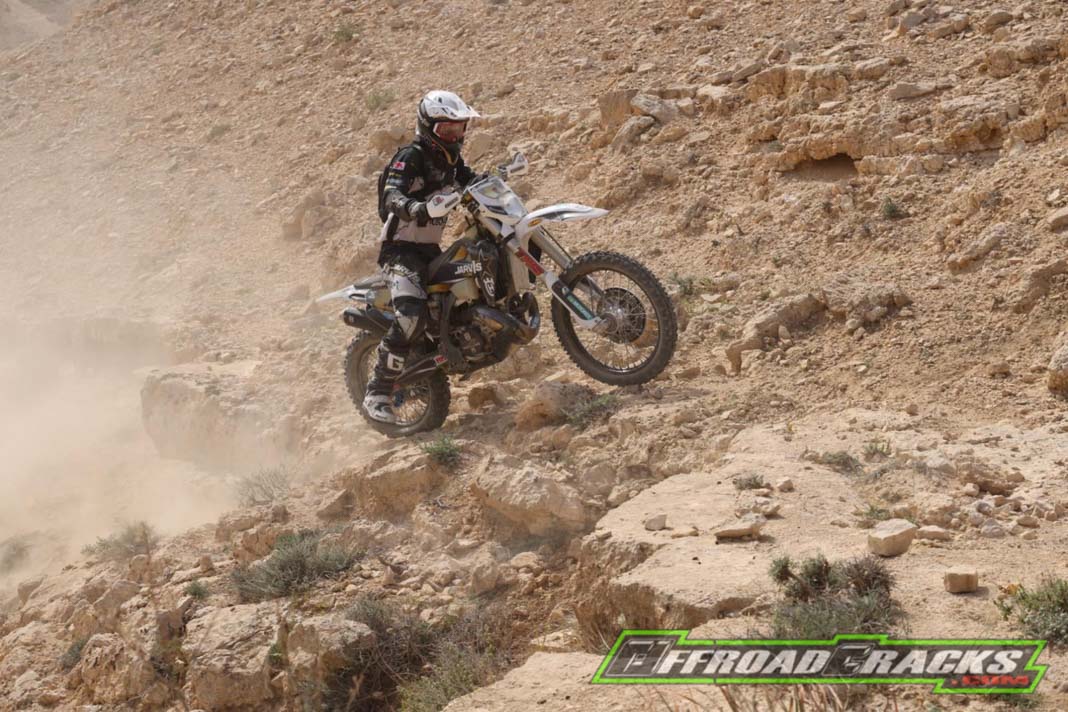 Graham Jarvis: "Es fühlt sich großartig an wieder Rennen zu fahren und noch viel besser auf dem Podium zu stehen. Es war ein langer Weg der Genesung, um an diesen Punkt zu gelangen. Der erste Teil des heutigen Rennens war schnell und ich fühlte mich nicht wohl dabei, gleich mit den Top-Jungs mitzufahren – ich denke immer noch ständig an mein Knie. Aber nach dem Service Point habe ich mich wohler gefühlt und Fortschritte gemacht. Die Felspassage am Ende war die Entscheidung und ich habe dort Platz drei dingfest machen können."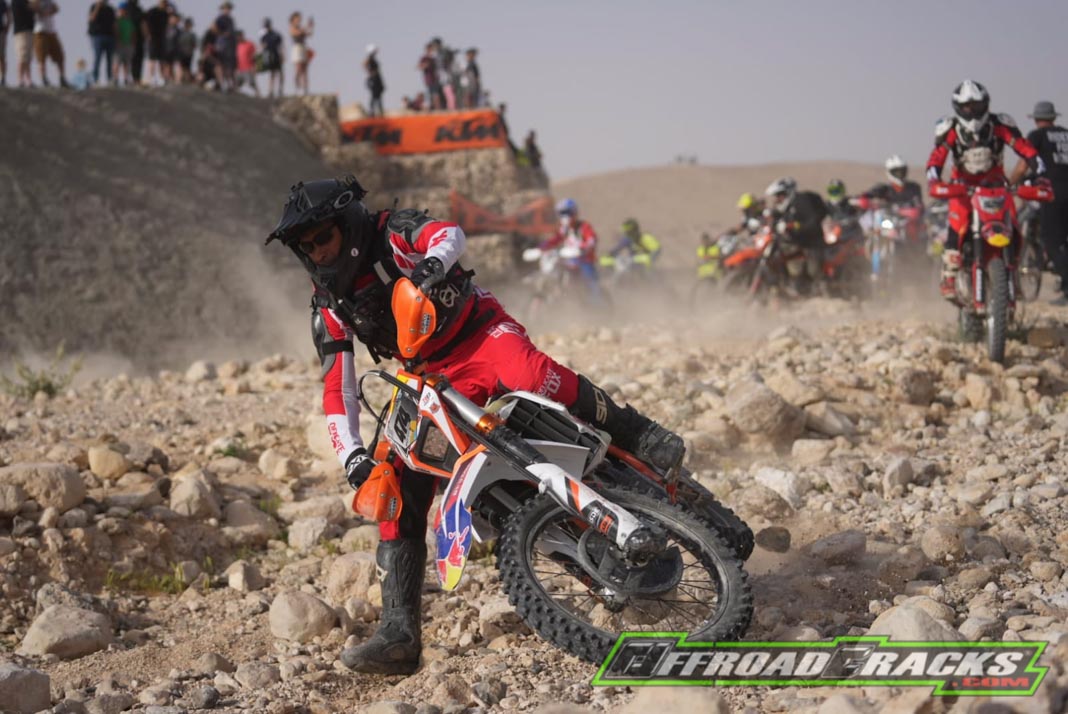 Ergebnisse – Minus 400, Tag 3, Finale
1. Mario Roman (Sherco) 3:48.24
2. Billy Bolt (Husqvarna) 3:55:37
3. Graham Jarvis (Husqvarna) 3:58:00
4. Alfredo Gomez (GASGAS) 4:03:08
5. Wade Young (Sherco) 4:06:48
6. Teodor Kabakchiev (Husqvarna) +2CP, 3:11:33
7. Dominik Olszowy (GASGAS) +2CP, 3:11:58
8. Michael Walkner (GASGAS) +2CP. 3:15:42
9. David Cyprian (KTM) +2CP, 3:24:52
10. Francesc Moret (Rieju) +2CP 3:26:19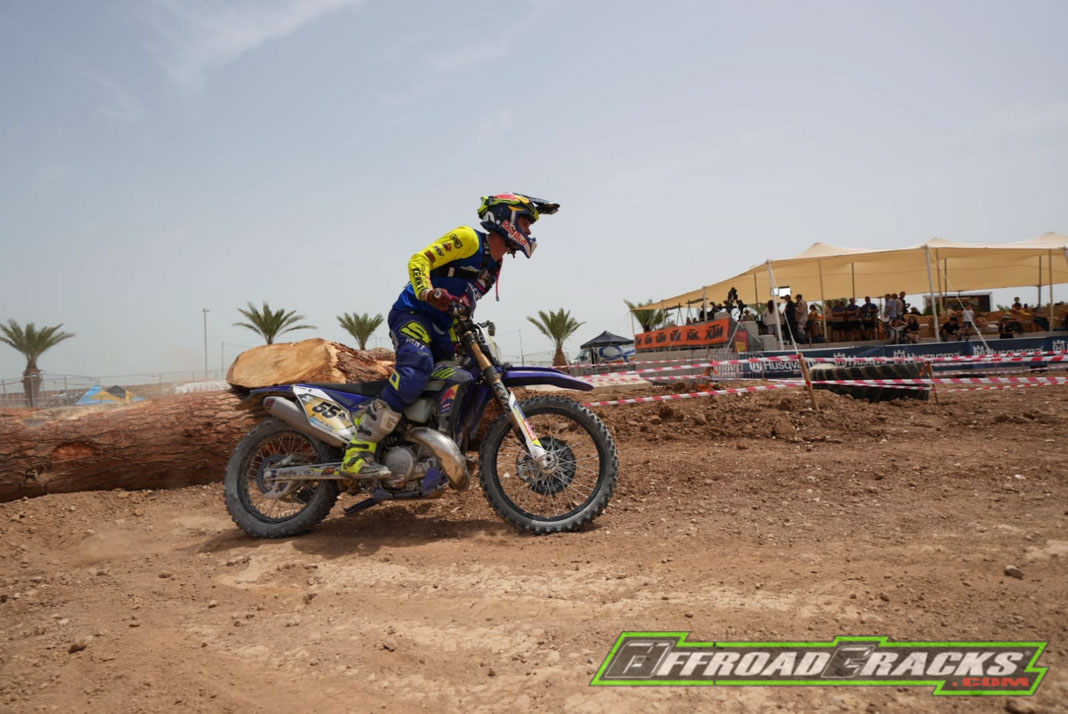 Meisterschaftsstand nach der ersten Runde von insgesamt acht
1. Mario Roman (Sherco) 20pts
2. Billy Bolt (Husqvarna) 17pts
3. Graham Jarvis (Husqvarna) 15pts
4. Alfredo Gomez (GASGAS) 13pts
5. Wade Young (Sherco) 11pts
6. Teodor Kabakchiev (Husqvarna) 10pts
7. Dominik Olszowy (GASGAS) 9pts
8. Michael Walkner (GASGAS) 8pts
9. David Cyprian (KTM) 7pts
10. Francesc Moret (Rieju) 6pts
Nach der extremen Hitze und dem trockenen Terrain am Toten Meer in Israel führt die FIM-Hardenduro-Weltmeisterschaft vom 18. bis 21. Mai mit der Xross Hardenduro-Rallye in den serbischen Bergen in die zweite Runde .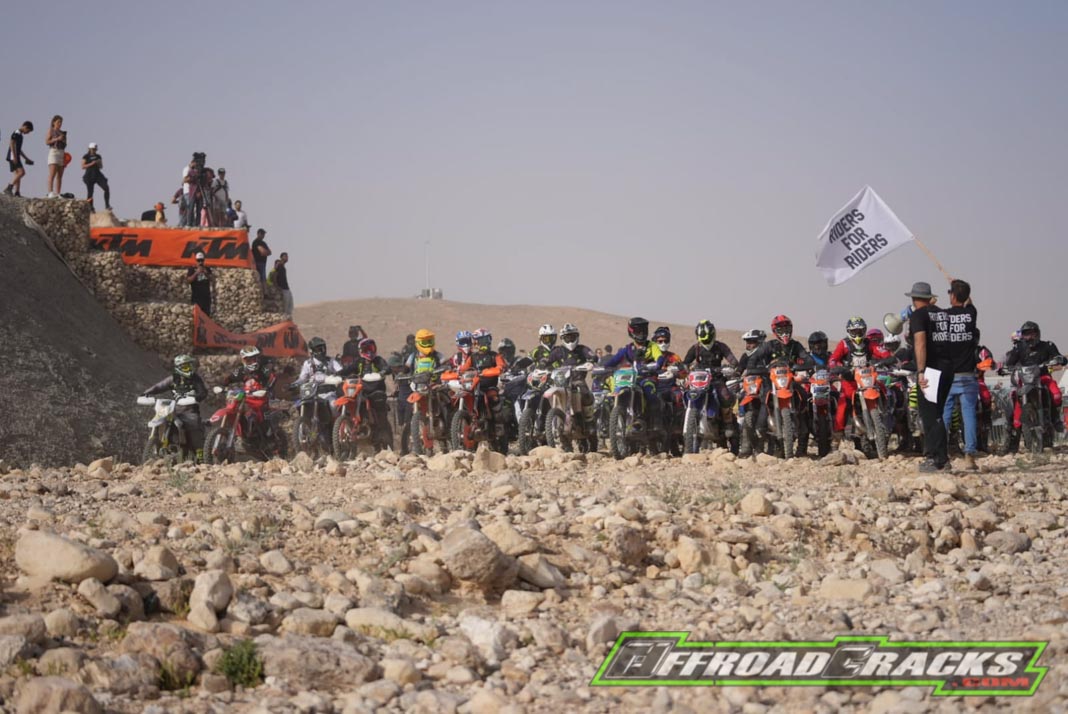 ---

Sherco Factory Racing's Mario Roman has hit the ground running at the opening round of the FIM Hard Enduro World Championship, winning the Minus 400. Continually at the front during the first two days of competition in Israel, the Spaniard raced his way to the overall win on the third and final day in the Minus 400 Main Event.
Defending FIM Hard Enduro World Champion Billy Bolt made good his start to the 2022 season with the Husqvarna Factory Racing rider placing second. Coming off the injury bench with a bang, Graham Jarvis brought his own Jarvis Racing Team Husqvarna home in third.
After a highly charged opening two days of racing, the outcome of round one of the 2022 FIM Hard Enduro World Championship boiled down to the Minus 400 Main Event. A 75-kilometre-long course that increased in difficulty with each kilometre was made even more challenging due to the intense heat riders faced in Israel.
Showing he's unfazed by the extreme temperatures, Sherco's Wade Young – winner on day two – was out to claim victory on day three and immediately set the pace. The South African looked comfortable out front as he navigated the slippery terrain and rocky climbs with relative ease.
Billy Bolt – winner on day one – sat behind him in second and after starting in fourth, Mario Roman was charging forward. Entering the service point the trio were grouped together and as they began the second half of the race, the fight was on.
The final key sections would prove decisive in the outcome of the podium. A highly technical boulder garden, made even harder by the furnace-like heat baking the rocks, was where Roman made his move. Taking control of the race lead, he managed to put a gap into his rivals and from there to the finish line was never challenged, claiming a seven-minute margin of victory.
For Bolt, hopes of victory didn't come his way. Still managing a wrist injury and faced with a determined Roman, he had to be content with second in Israel.
The fight for the final step of the podium rapidly developed in the closing stages with those final technical key sections taking no prisoners. After a slow start, Graham Jarvis came on strong exiting service and was suddenly in contention. Mistakes from Young opened a gap, and the wily Brit took full advantage to take third.
AG Racing Team 89's Alfredo Gomez (GASGAS) was another rider on the move in the closing stages and he too capitalised on Young's late errors to race his way into fourth. Despite a strong start, Young's mistakes on the final climbs proved his undoing. With no time to regroup, the South African was naturally disappointed with fifth.
After the extreme heat and dry terrain of Israel's Dead Sea, the FIM Hard Enduro World Championship now heads deep into the Serbian Mountains for round two with the Xross Hard Enduro Rally on May 18-21.
Mario Roman: "Ah man, it's amazing to get this win. What a start to the season! I feel like it's a long time coming since my last big victory. Overall the race has been very good for its first edition. The entire three days were tough with the terrain and the heat. Today was a battle. I started fourth and focused on my own pace. In the technical terrain I caught up to them and after service I pushed on again. In the final key sections I made my move and took the win."
Billy Bolt: "It's been a physical start to the season for sure. After a full superenduro season I was a little underprepared coming here. Considering how little time I've spent on the two-stroke prior to Israel I'm happy with second. At the service point I could see Mario and Wade's tyres were in better condition, so I knew I just needed to hang on to the finish to secure a podium result."
Graham Jarvis: "It feels brilliant to be back racing and even better to finish on the podium. It's been a long road to recovery to get to this point. The initial part of today's race was fast and I wasn't comfortable to go with the top guys straight away – I'm still thinking about my knee. But after the service point I settled in and started to make progress. The rock section at the end was the decider and I made places there for third."
Results – Minus 400, Day 3
Minus 400 Main Event
1. Mario Roman (Sherco) 3:48.24; 2. Billy Bolt (Husqvarna) 3:55:37; 3. Graham Jarvis (Husqvarna) 3:58:00; 4. Alfredo Gomez (GASGAS) 4:03:08; 5. Wade Young (Sherco) 4:06:48; 6. Teodor Kabakchiev (Husqvarna) +2CP, 3:11:33; 7. Dominik Olszowy (GASGAS) +2CP, 3:11:58; 8. Michael Walkner (GASGAS) +2CP. 3:15:42; 9. David Cyprian (KTM) +2CP, 3:24:52; 10. Francesc Moret (Rieju) +2CP 3:26:19…
Championship Standings (after round 1 of 8)
1. Mario Roman (Sherco) 20pts; 2. Billy Bolt (Husqvarna) 17pts; 3. Graham Jarvis (Husqvarna) 15pts; 4. Alfredo Gomez (GASGAS) 13pts; 5. Wade Young (Sherco) 11pts; 6. Teodor Kabakchiev (Husqvarna) 10pts; 7. Dominik Olszowy (GASGAS) 9pts; 8. Michael Walkner (GASGAS) 8pts; 9. David Cyprian (KTM) 7pts; 10. Francesc Moret (Rieju) 6pts…
Quelle / Source: Sherco Factory Racing, FIM Hardenduro World Championship, Tim Nodelman