Joachim Sauer (Produktmanager KTM Offroad) bestätigt, dass MXoN-Sieger Glenn Coldenhoff auf einer 450er GasGas in der MXGP starten wird. Dafür wird die Rallye-Amazone Laia Sainz die Dakar auf einer GASGAS bestreiten. Natürlich handelt es sich wie schon vor einigen Jahren von GasGas praktiziert um gebrandeten KTM 450 Rallye Replicas und Offroad-Ikone Taddy Blazusiak wird im Enduro-Sektor auf GasGas zu sehen sein. Man kennt diese Vorgehensweise ja bereits von Husqvarna. Auch das Thema Trialsport wird mit Caseles und Cabestany als Werksfahrer fortgeführt.
Die Basis der GasGas-Modelle soll auf den aktuellen KTMs basieren und natürlich werden hier kein Kayaba-Fahrwerk, sondern WP-Federelemente zum Einsatz kommen. Preislich spricht man schon jetzt von einem ähnlichen Niveau wie bei den aktuellen KTMs. Auch soll der spanische Spirit erhalten beziehungsweise in die neuen Modelle mit einfließen.
Natürlich ist es für KTM nicht wirklich aufwendig, passende Kunststoffteile mit GasGas-Logo in kürzester Zeit zu erstellen, um nahezu fertige Werksrenner auf KTM-Basis für die neuen GasGas-Piloten bereit zu stellen. Interessant wird sicherlich, was für ein Design das Bodywork der neuen Serien-GasGas-Modelle erhalten wird.
Tschüß und adieu für das so überzeugende Kayaba-Fahrwerk in den bisherigen GasGas-Modellen!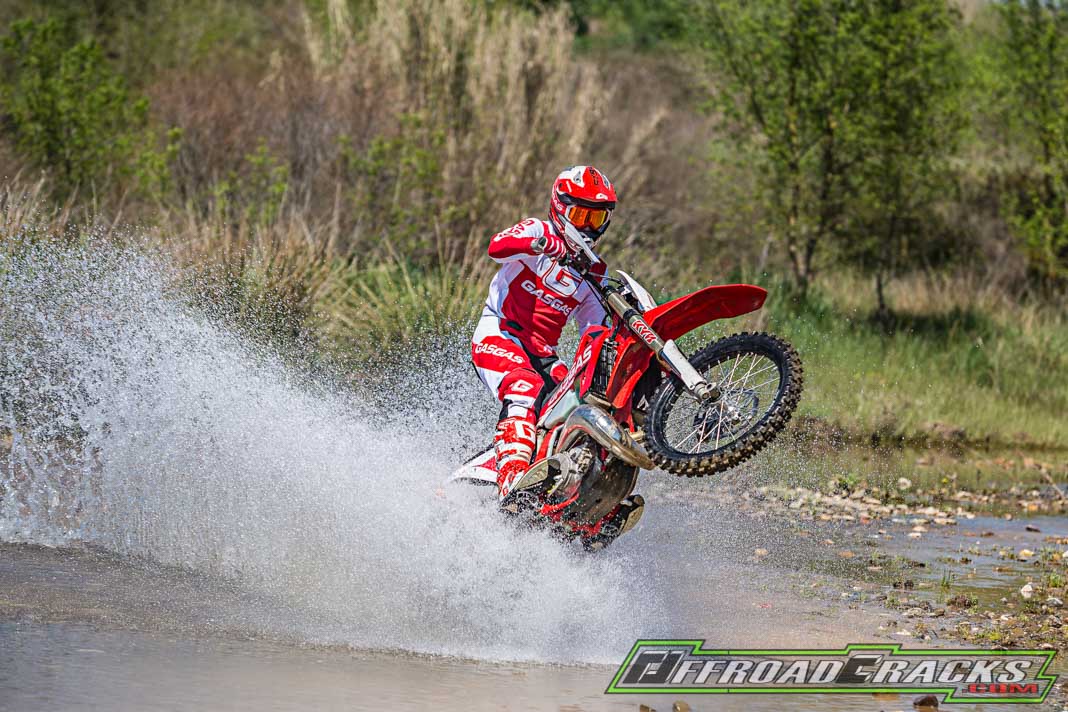 ---

Joachim Sauer, product manager for all off-road motorcycles at KTM confirms that MXoN winner Glenn Coldenhoff will soon ride for Gas Gas.
Laid Sanz will ride Gas Gas in the Dakar, Taddy Blazusiak will be on Gas Gas in Enduro with Coldenhoff spearheading the motocross side.
KTM have bought 60% of the Spanish company and the bikes will be based on the KTM platform with products available from 2021.
However, a good source told us that Coldenhoff could be racing the bike in MXGP as soon as next season (2020).