GasGas unter österreichischer Führung präsentiert zum in wenigen Woche geplanten Start der Motocross-Weltmeisterschaft seine Factory-Bikes MC450F und MC250F, die von Standing Construct GasGas Factory Racing und Diga Procross GasGas Factory Juniors eingesetzt werden. Bewegt werden diese Sahneschnitten bekannterweise von Glenn Coldenhoff, Ivo Monticelli, Jeremy Sydow und Simon Längenfelder.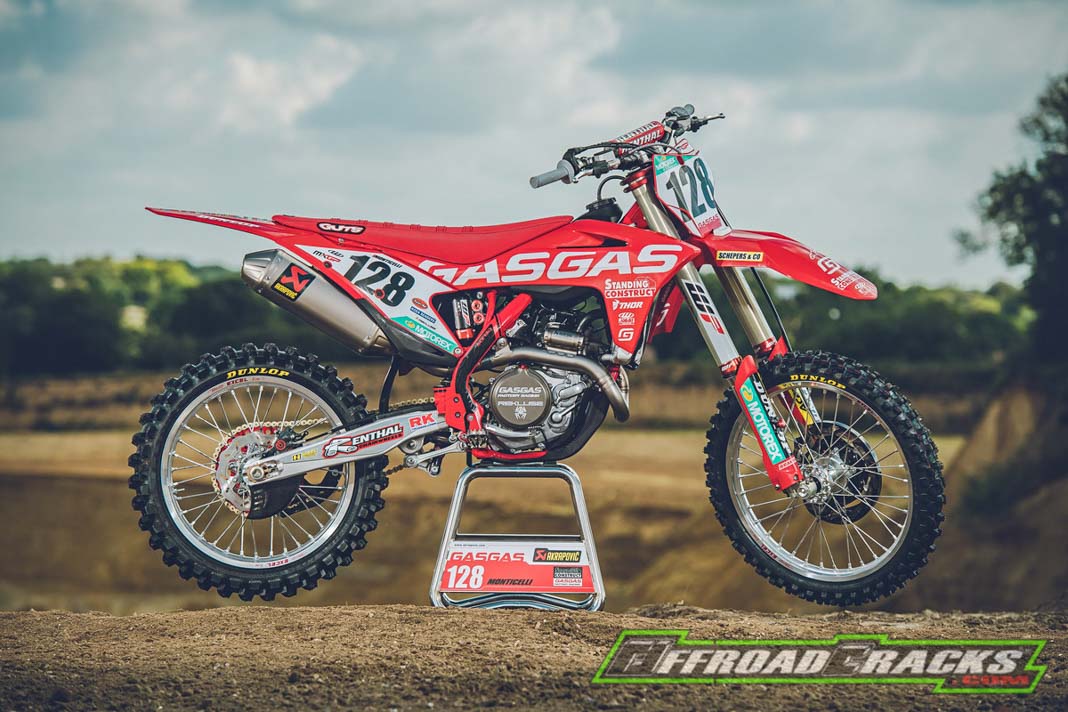 Hier ein detailierte Blick auf die Arbeitsgeräte, die natürlich sehr viel mit den bekannten KTM- und Husqvarna-Modellen gemein hat, da man bei allen drei Herstellern gerne ins gemeinsame Regal greift..
Hier die offensichtlichen Highlights
Geschlossener Stahlrrohr-Rahmen (KTM/Husky)
2-Komponenten-Heck (Husky)
Werks-KTM/Husky-Motor
Rekluse-Kupplungsdeckel
Neues Design und Linienführung der Plastikteile
Progressive Hebelumlenkung (Husky)
Akrapovic-Auspuffanlage
GUTS-Grip-Sitzbankbezug
Wahlweise Renthal- oder RK-Kettenräder
RK- bzw. Renthal Antriebskette
Akrapovic-Carbon-Kettenschleifklotz
Excel-Felgen
Dunlop- bzw. Pirelli-Bereifung
Brembo Factory-Bremsanlage
Pro-Carbon-Bremsscheibenabdeckung
Akrapovic- oder Pro-Carbon-Motorschutz
Braking- oder TRW-Bremsscheiben
Rekluse-Produkte
Haan-Wheels-Naben
Twin-Air-Filter
Twin-Air-Kühlergitter
WP-XACT-Factory-Federbein
WP-XACT-Factory Gabel
Titan-Fußrasten
Carbon-Motorhalterungen
Xtrig-Starthaken-System
Factory-Gabelbrücke
Renthal-Twinwall- oder Neken-Lenker
Wahlweise Acerbis-Hebelschützer
Impressionen / Impressions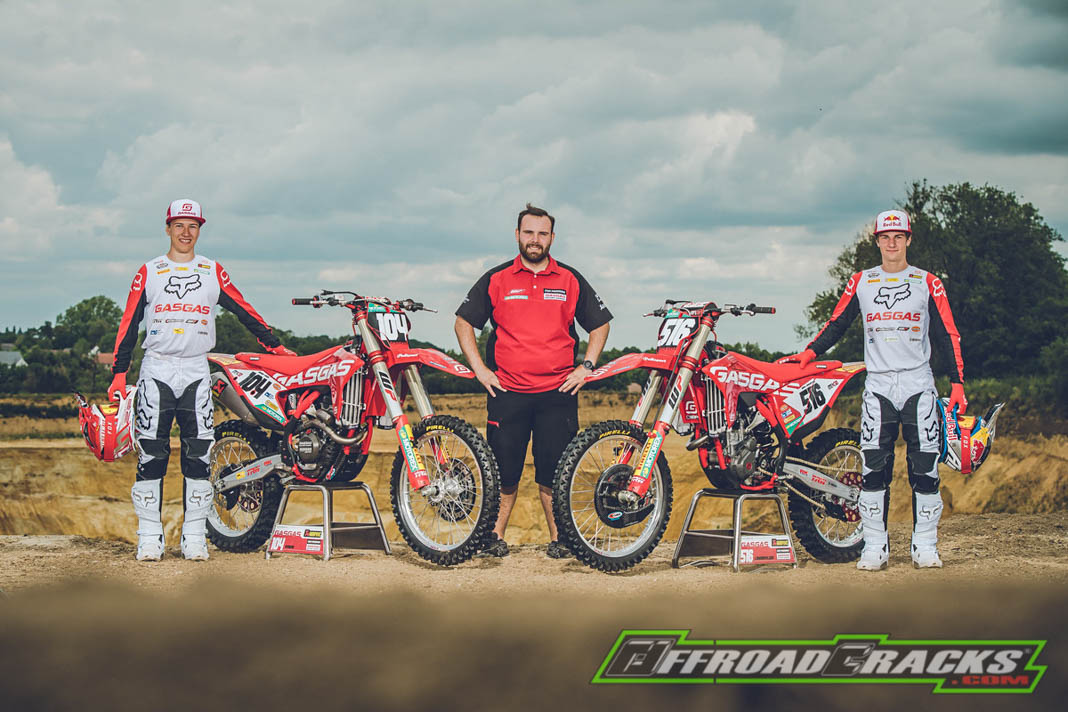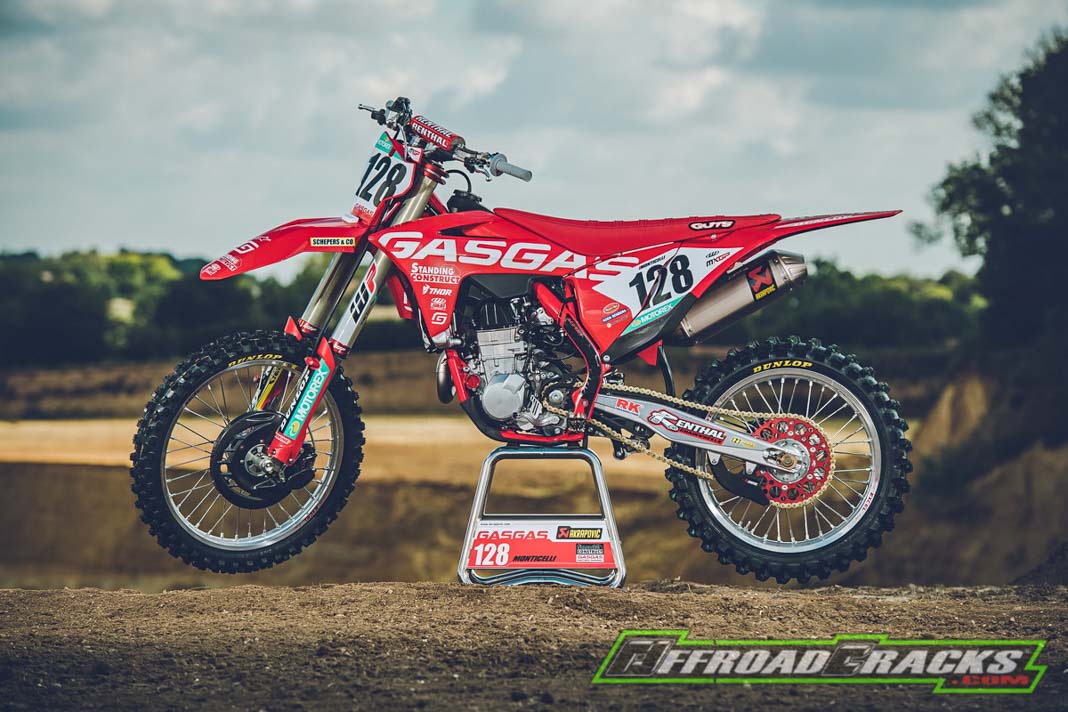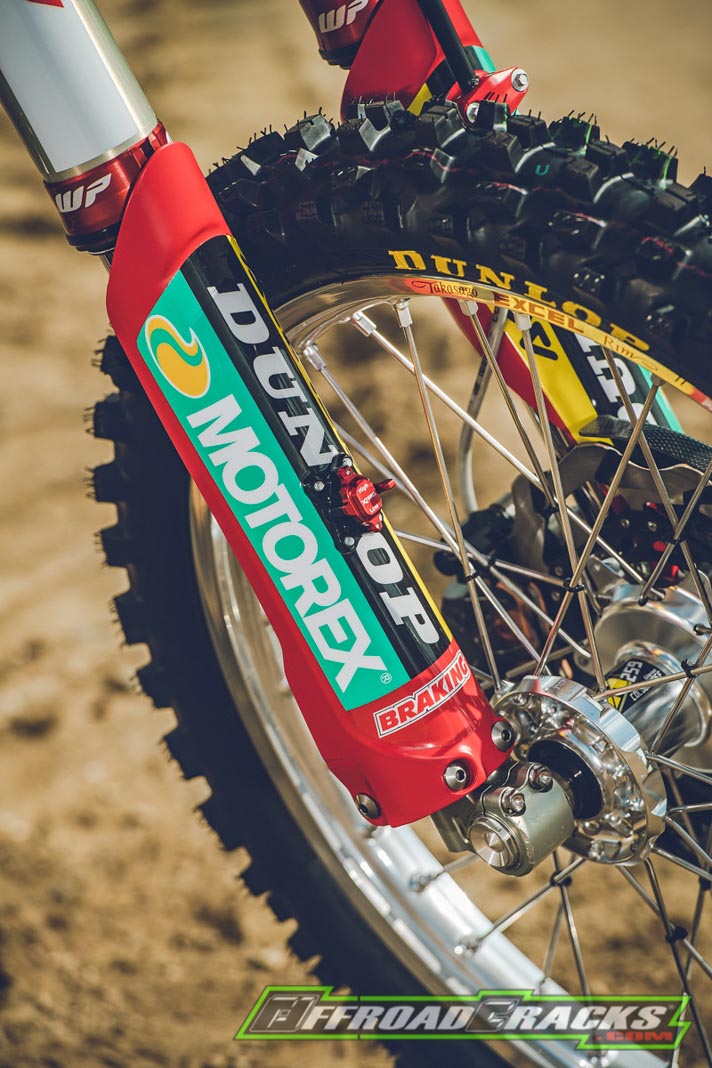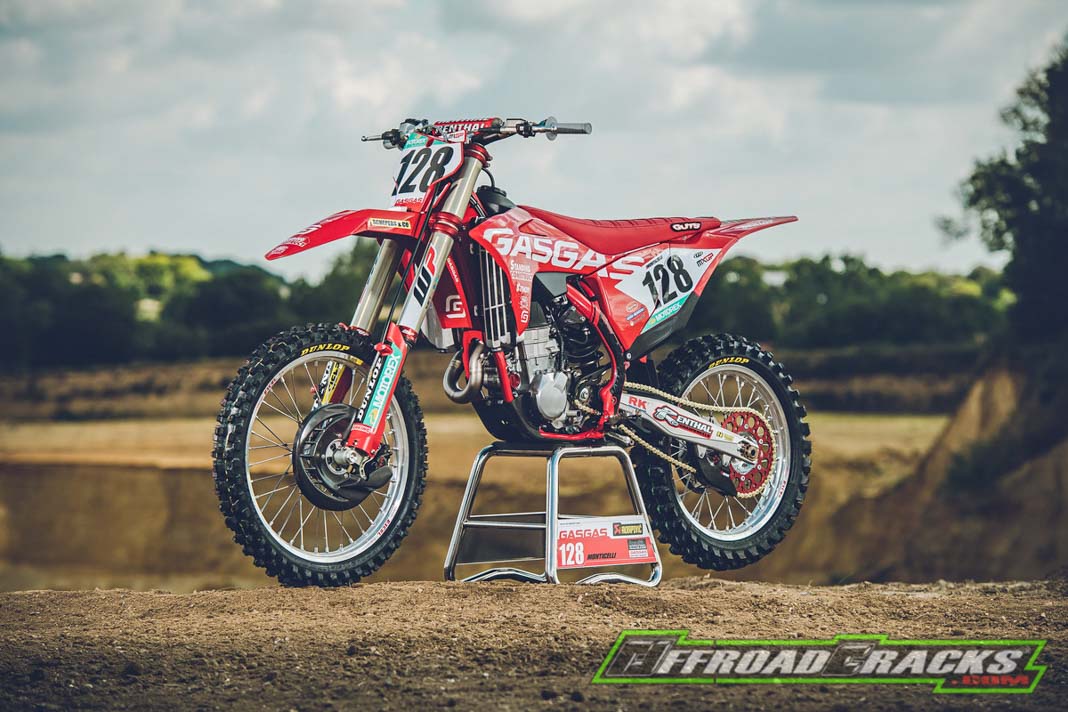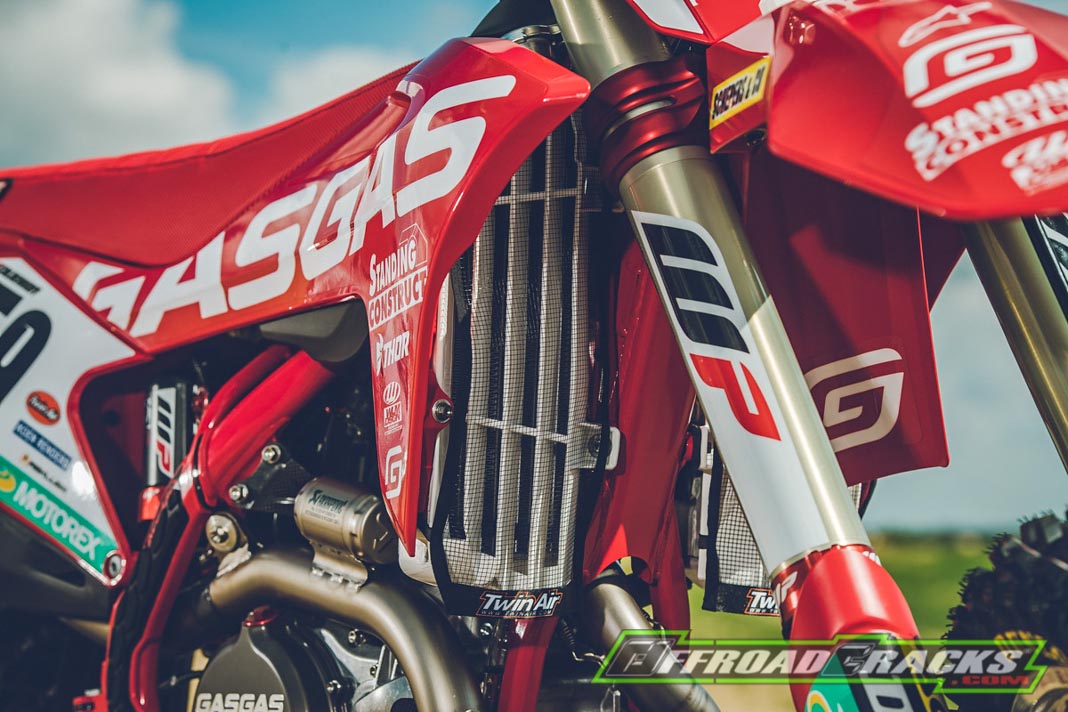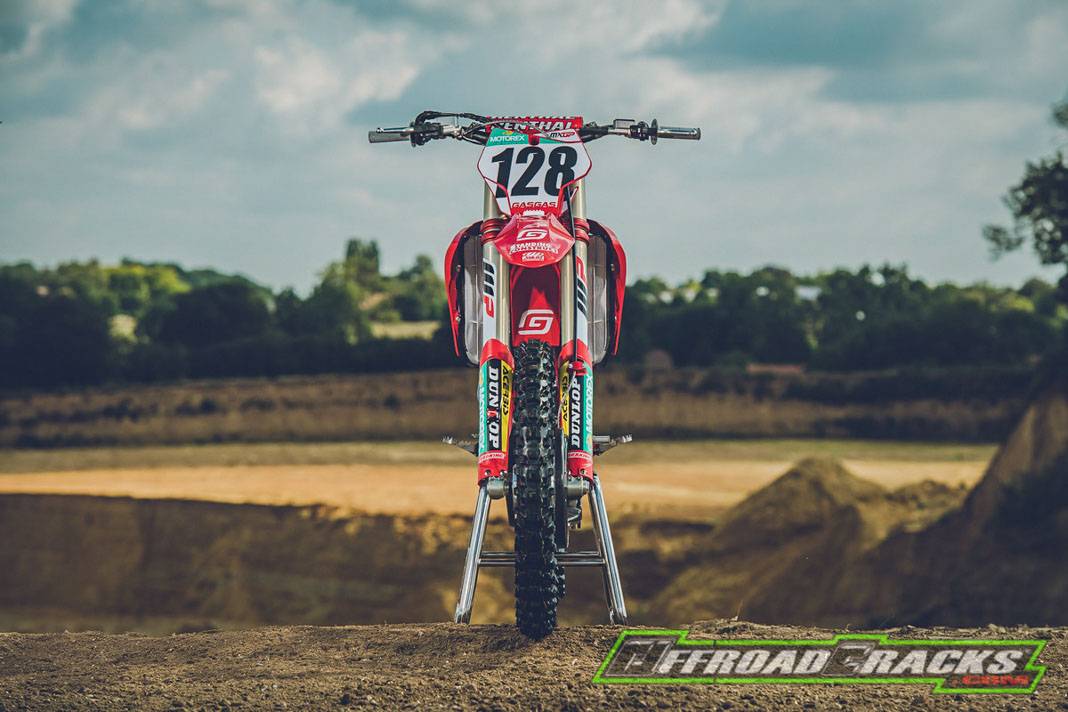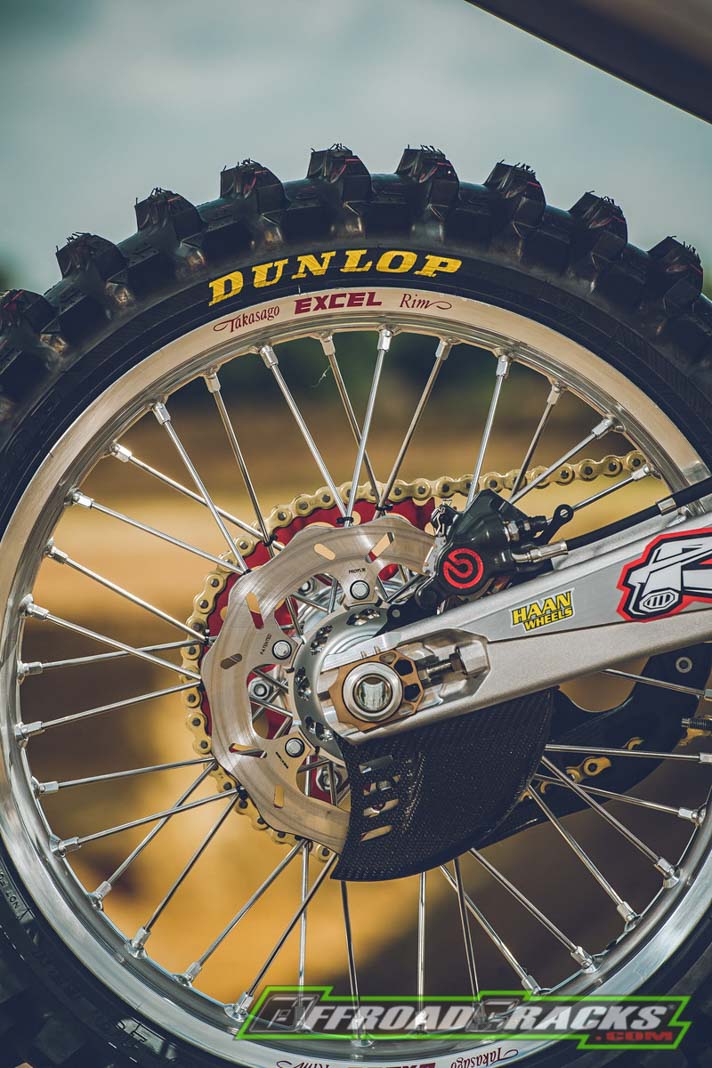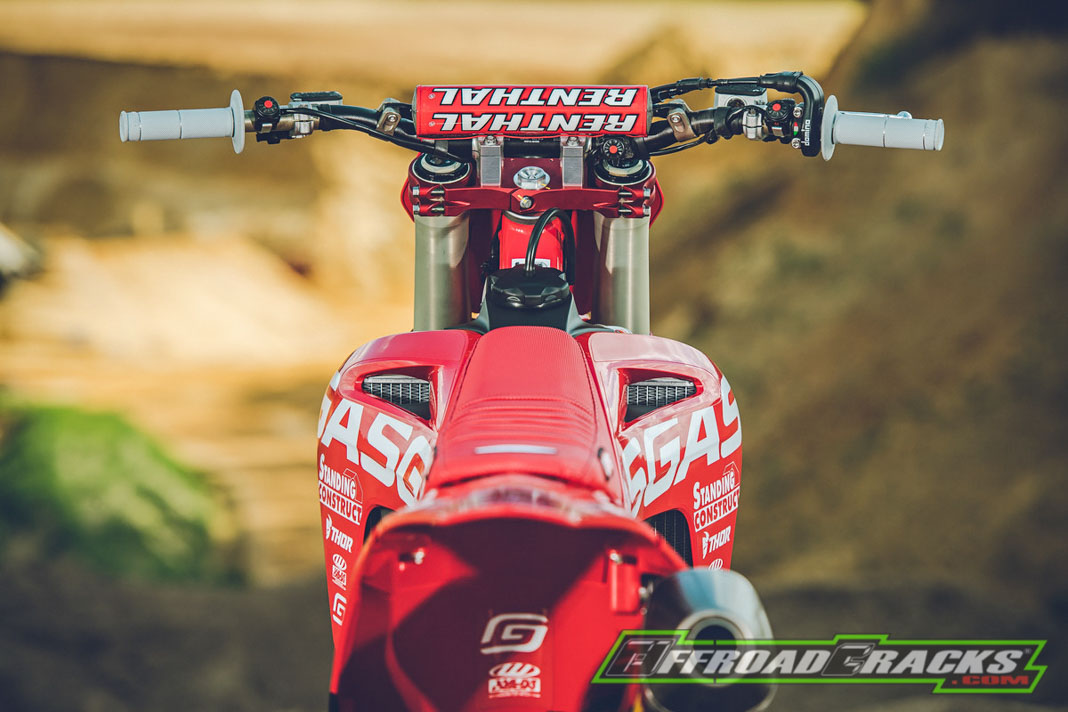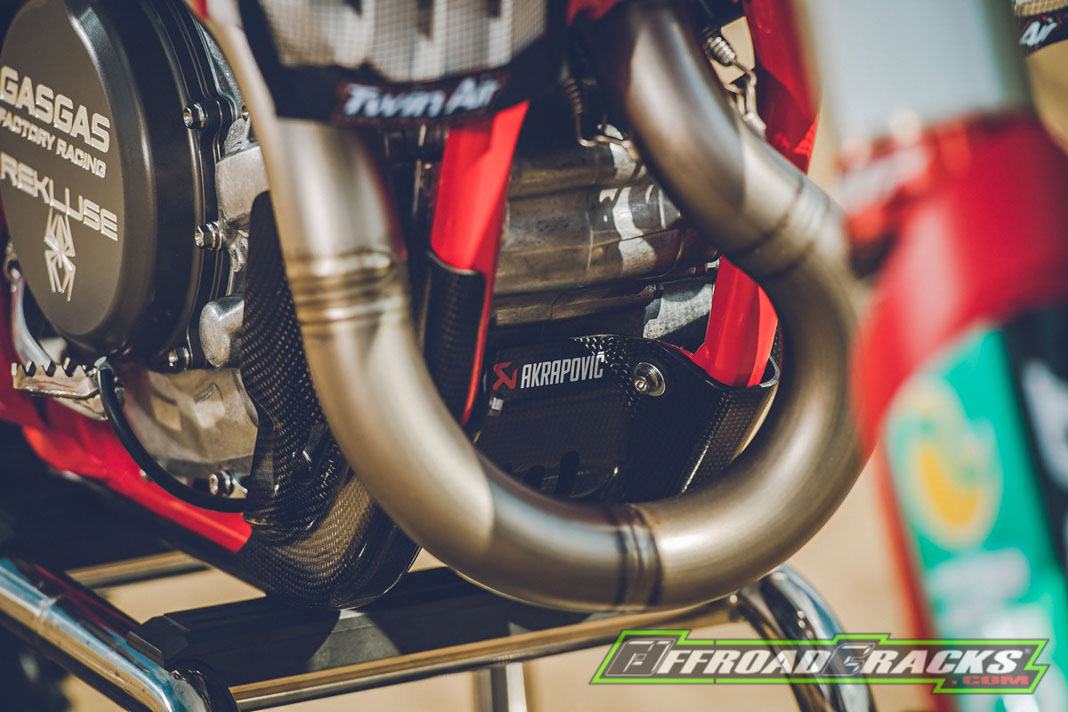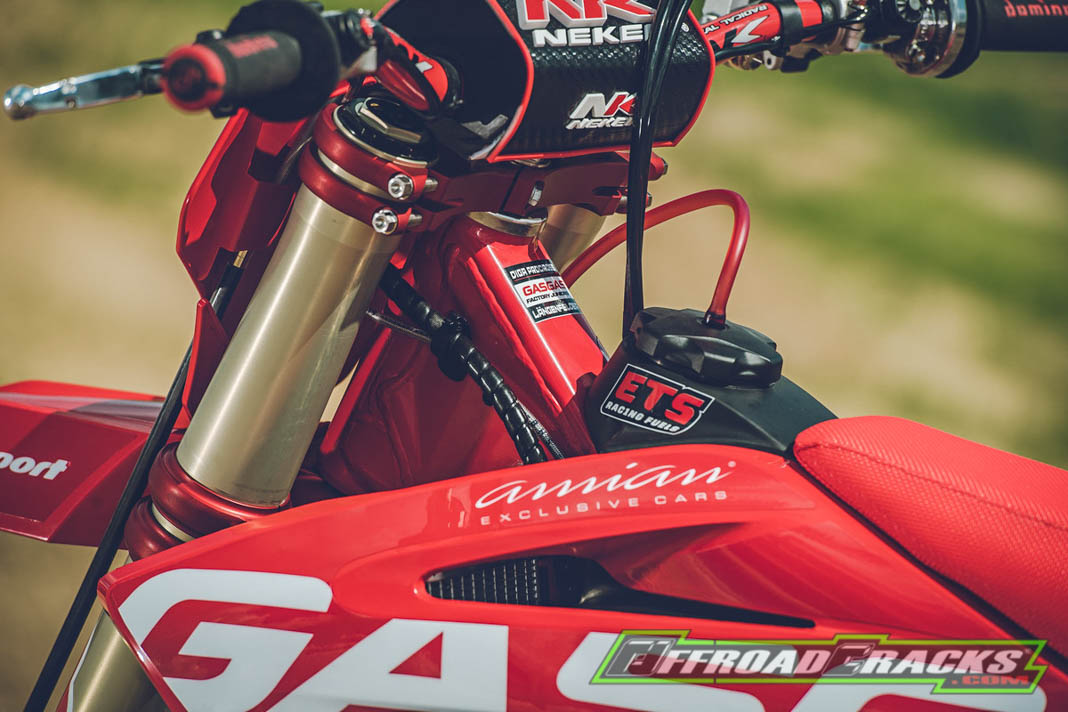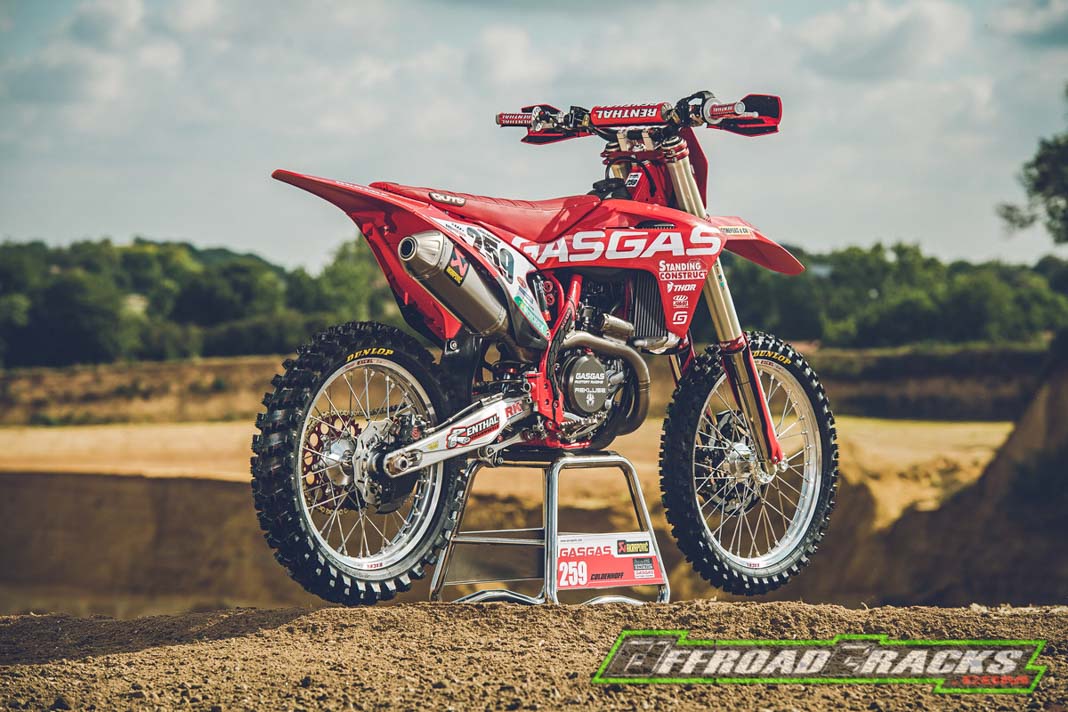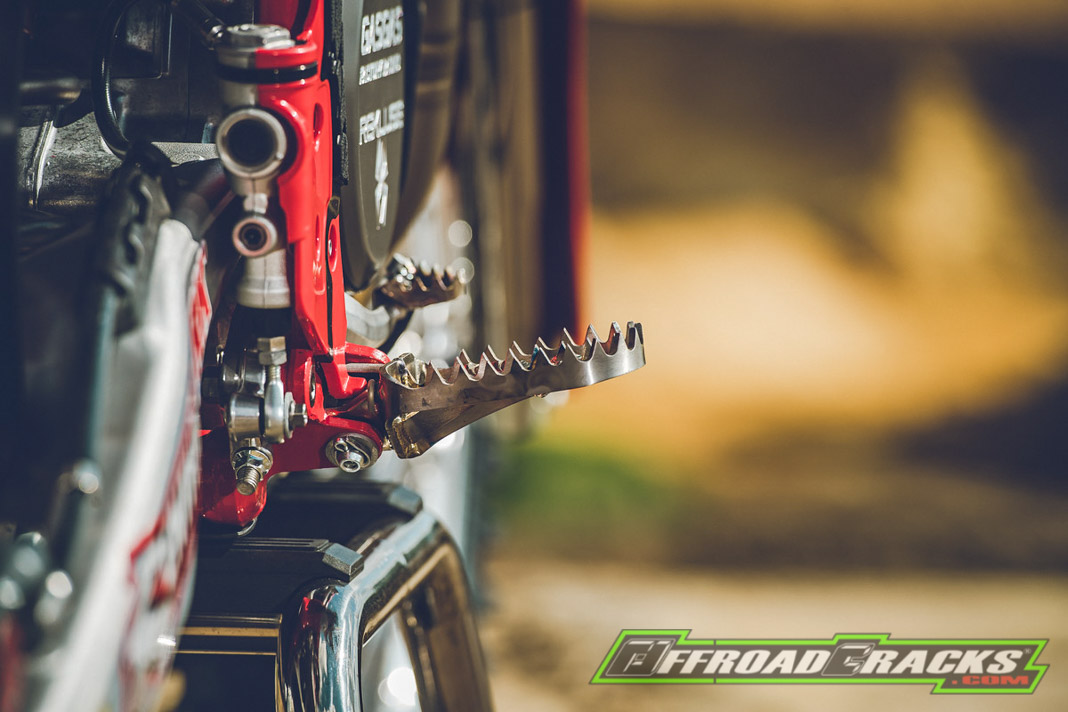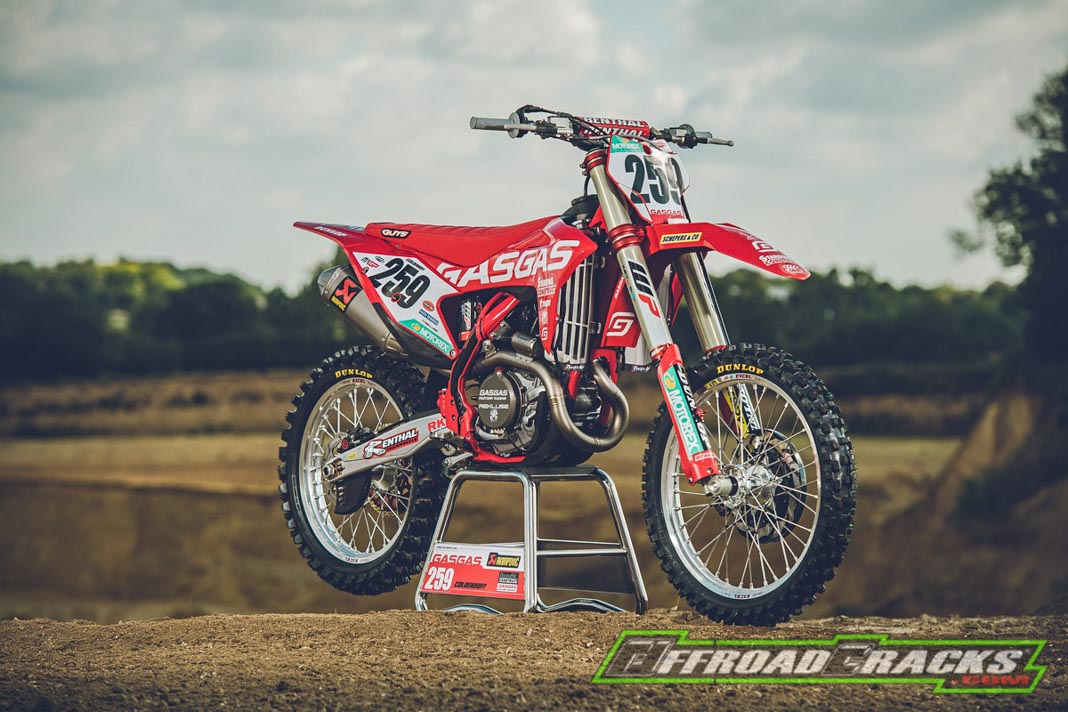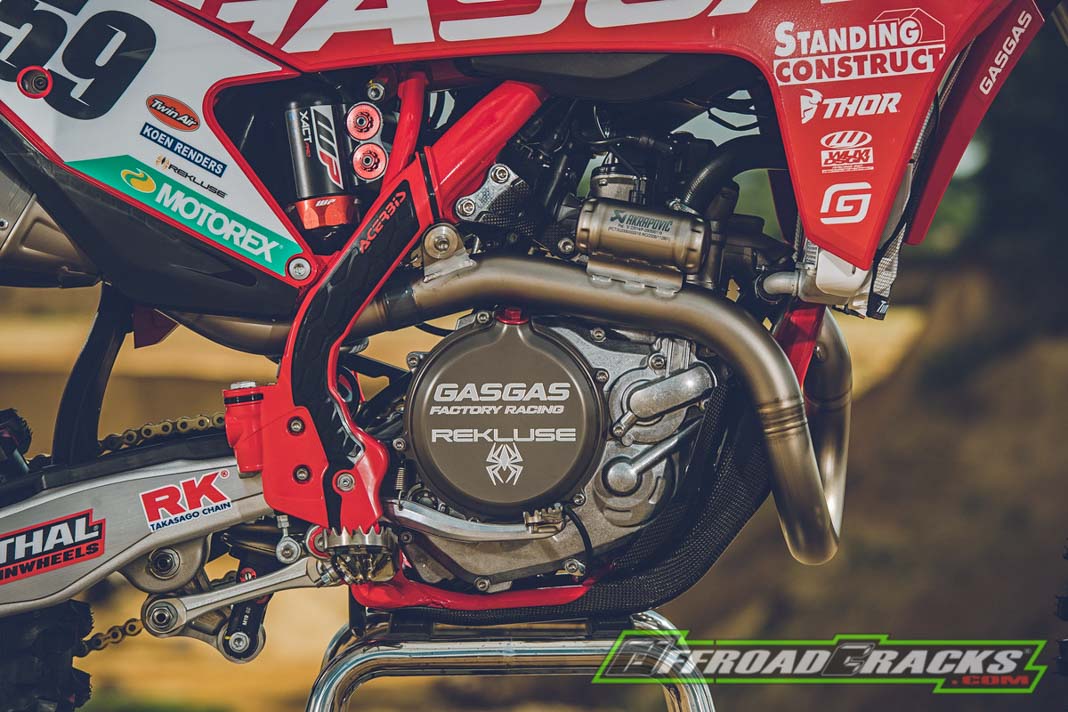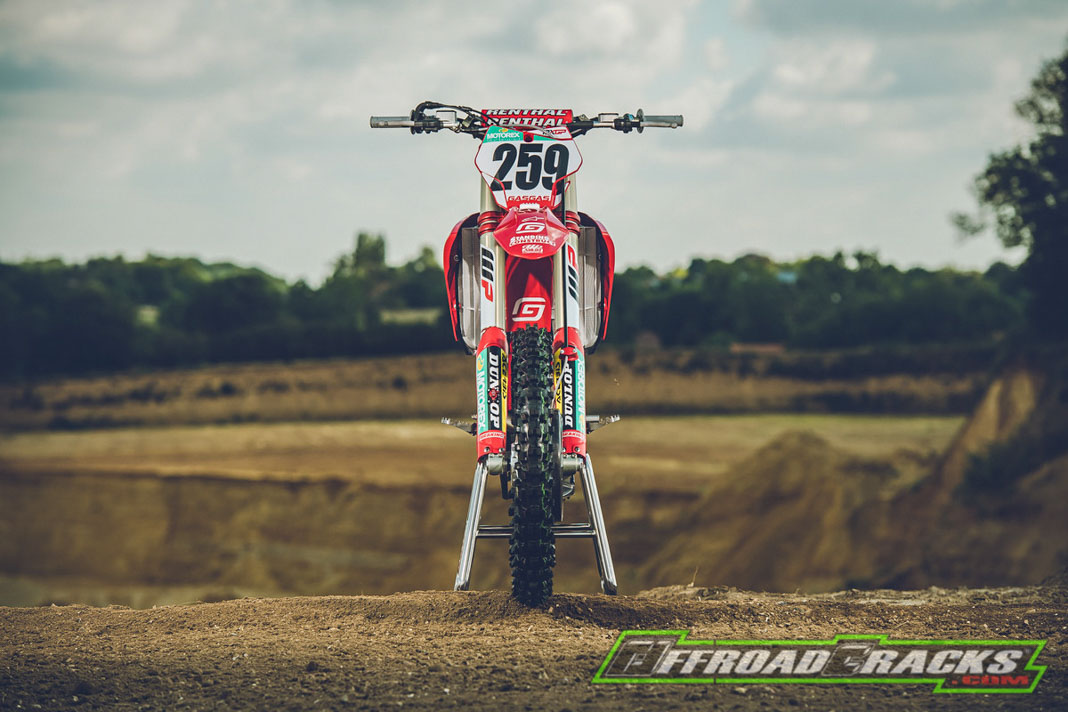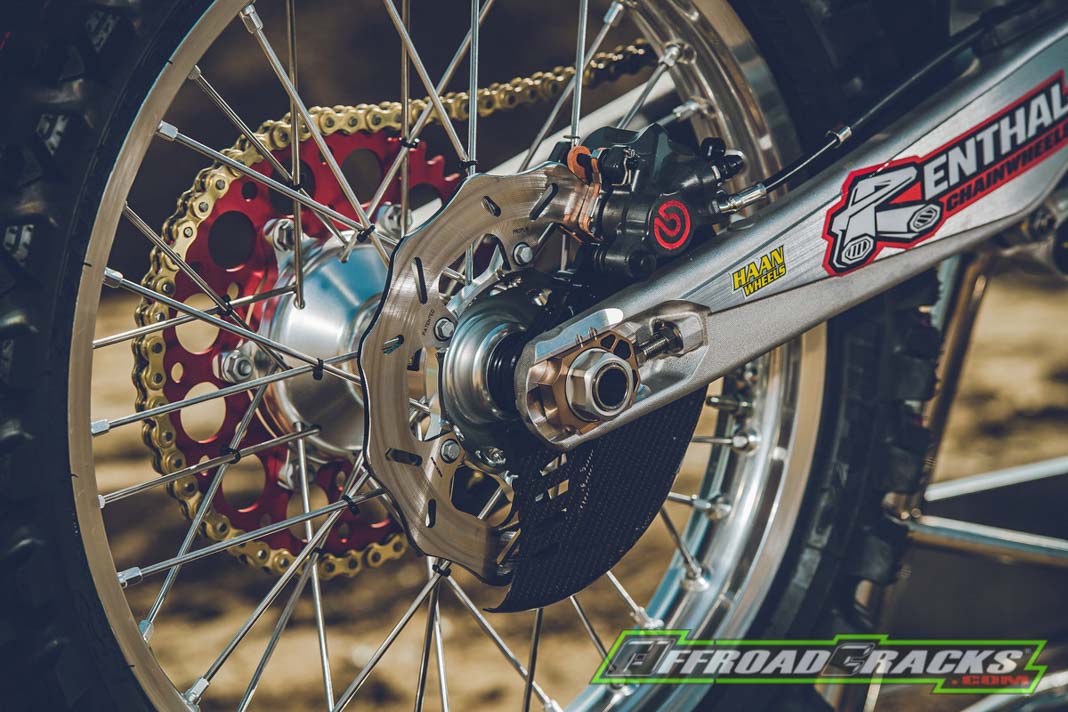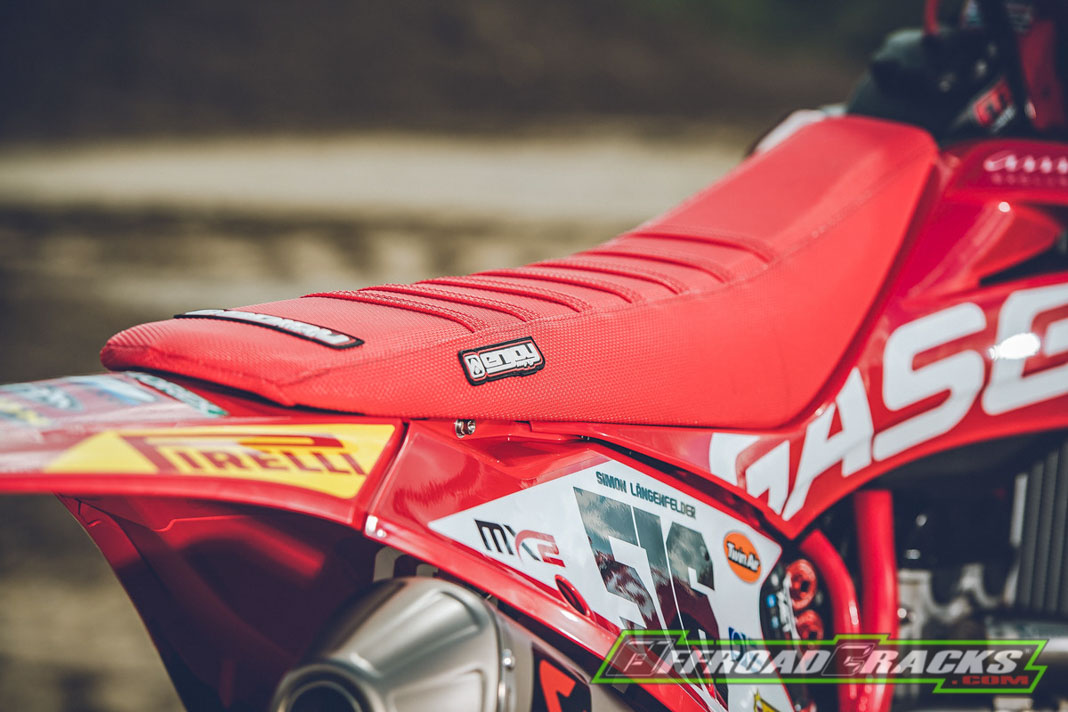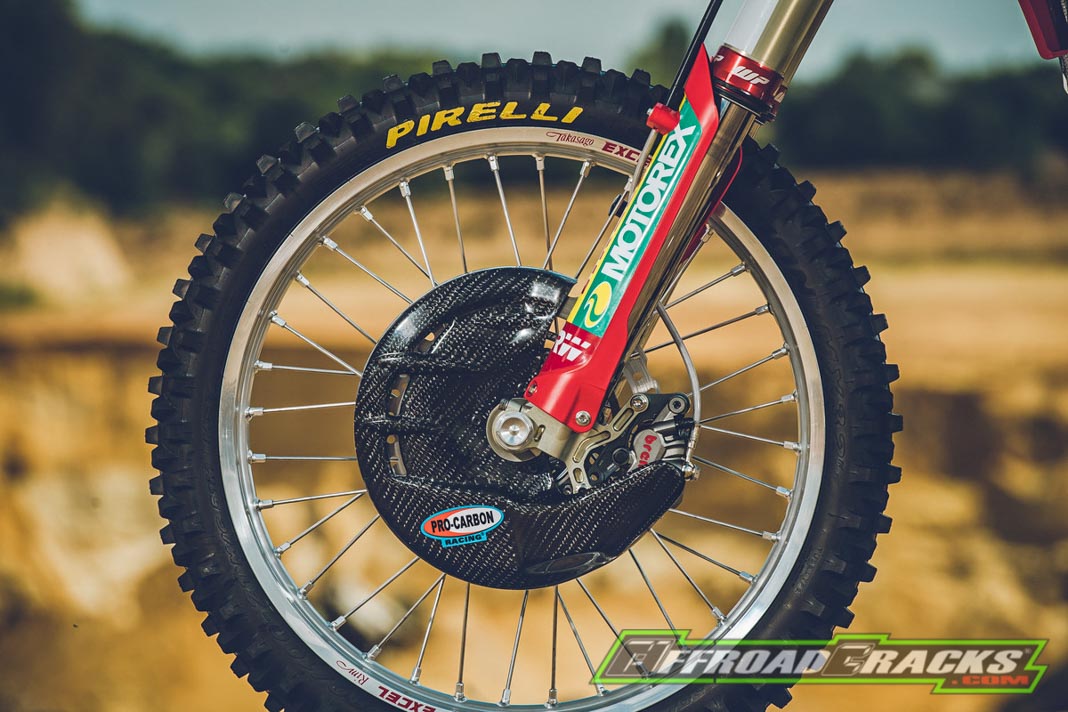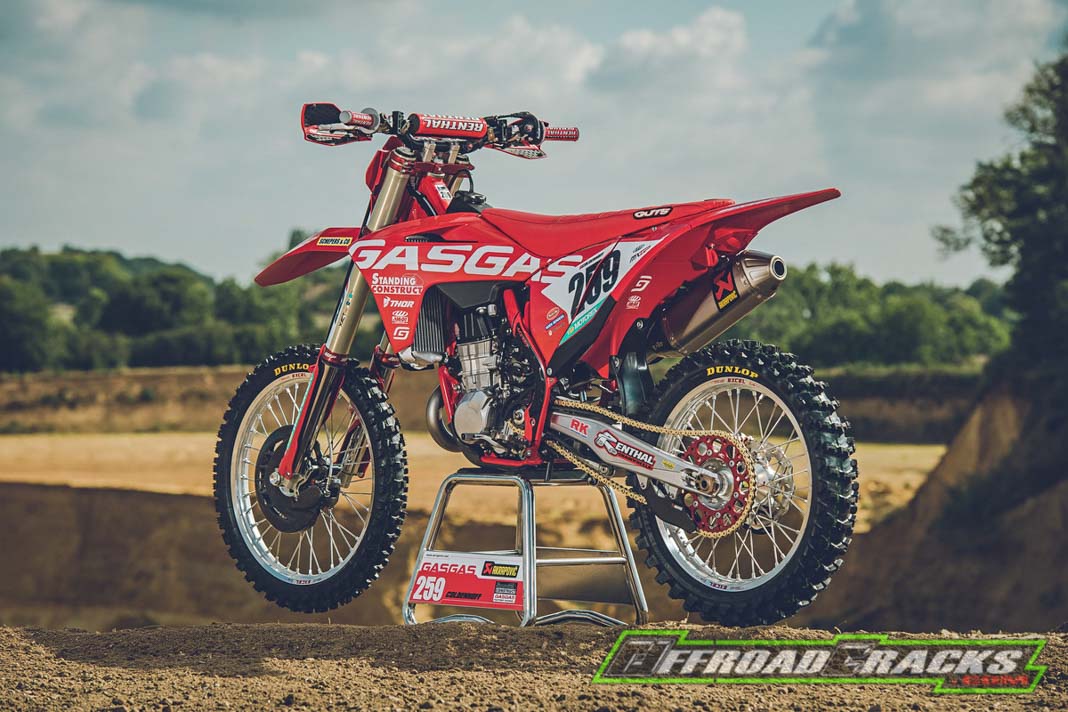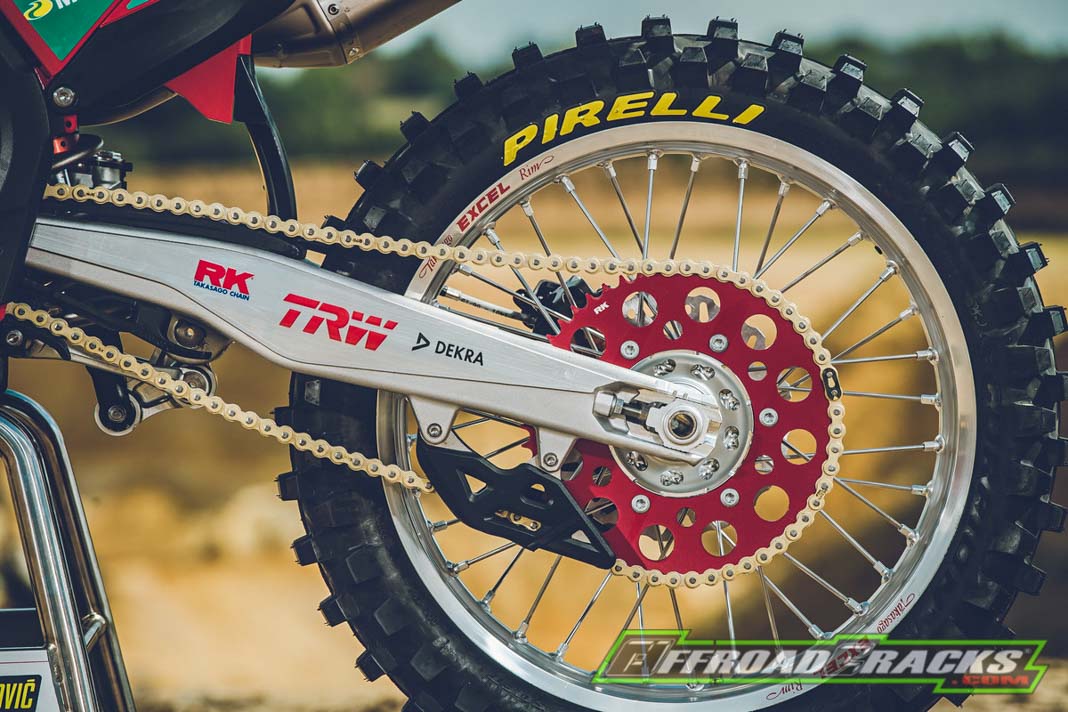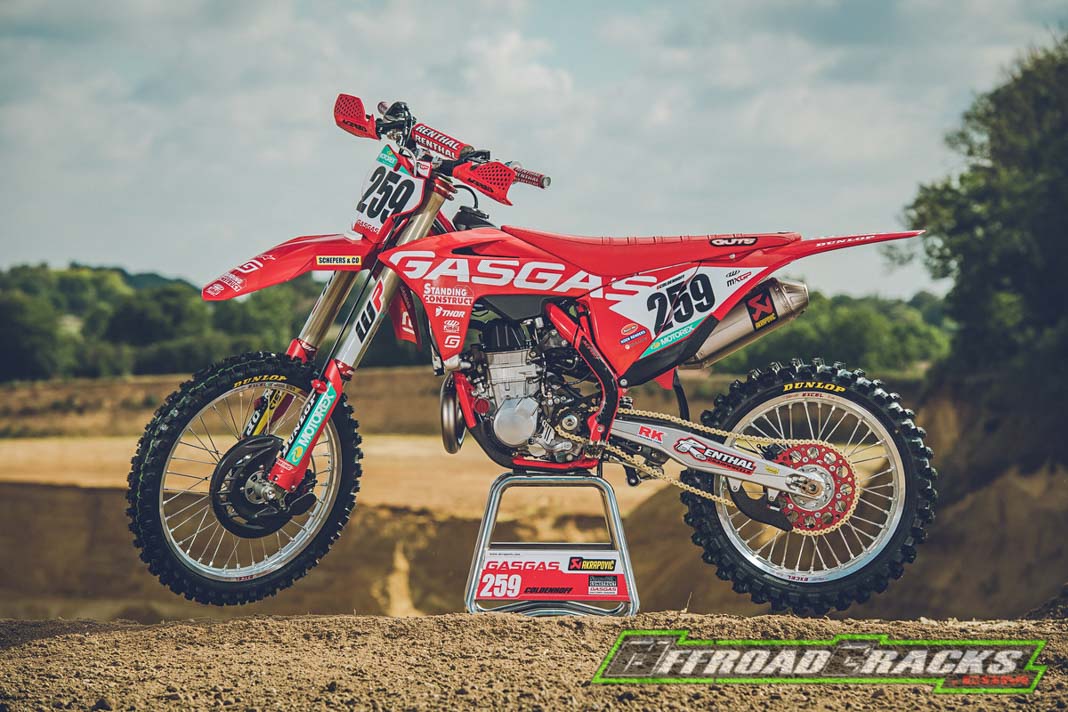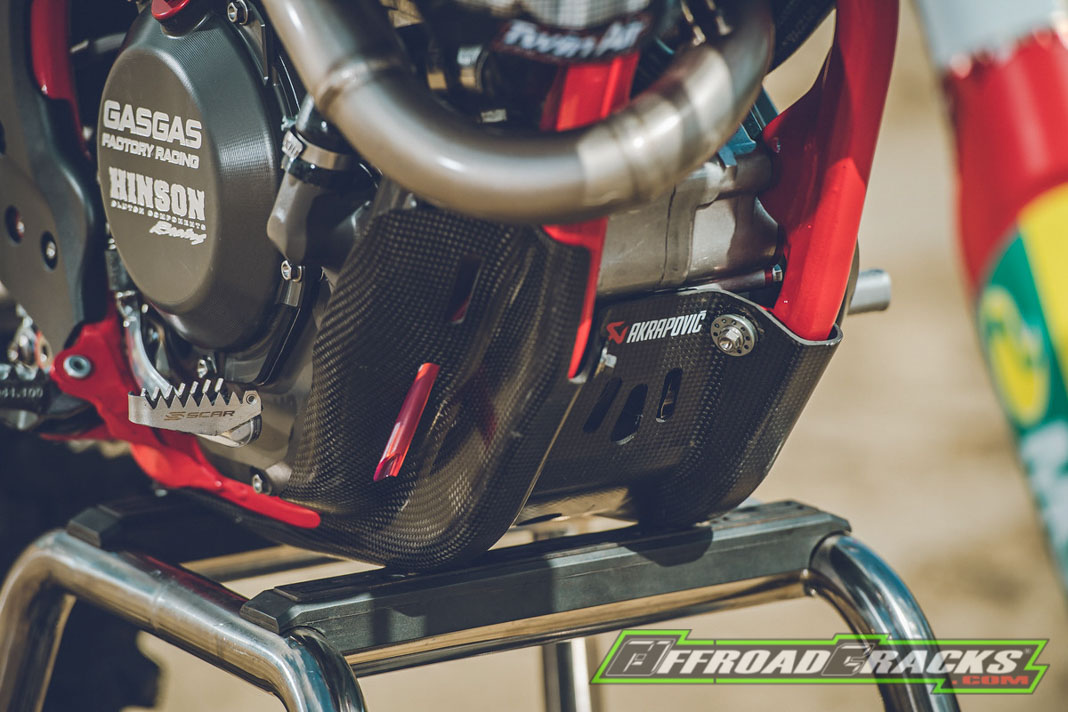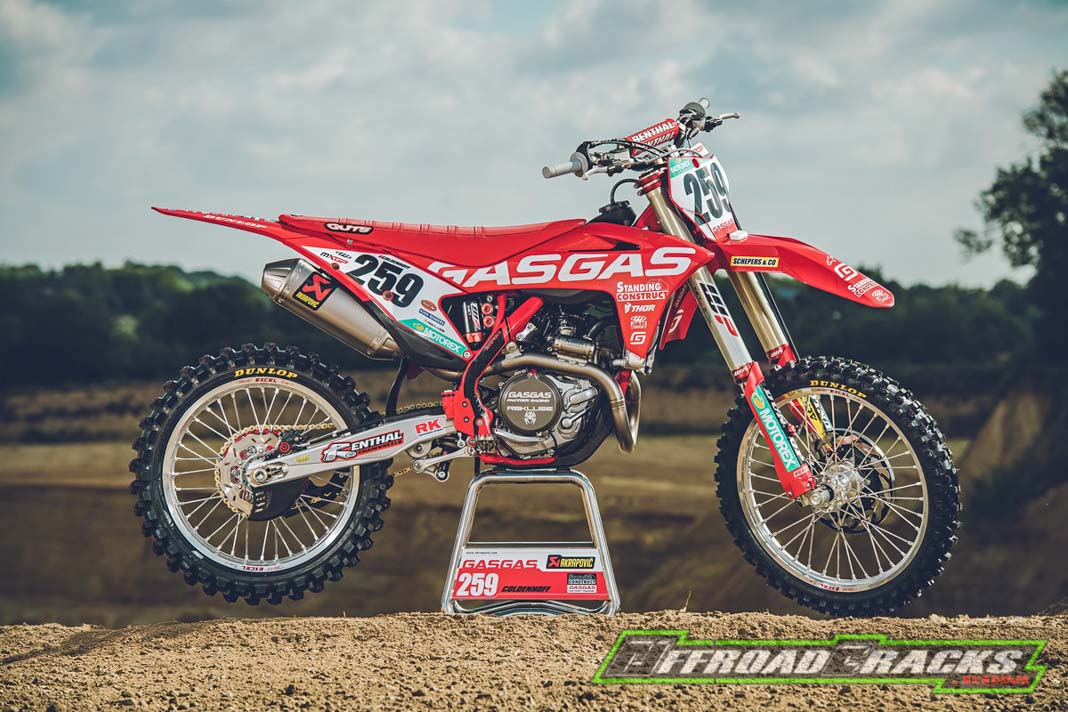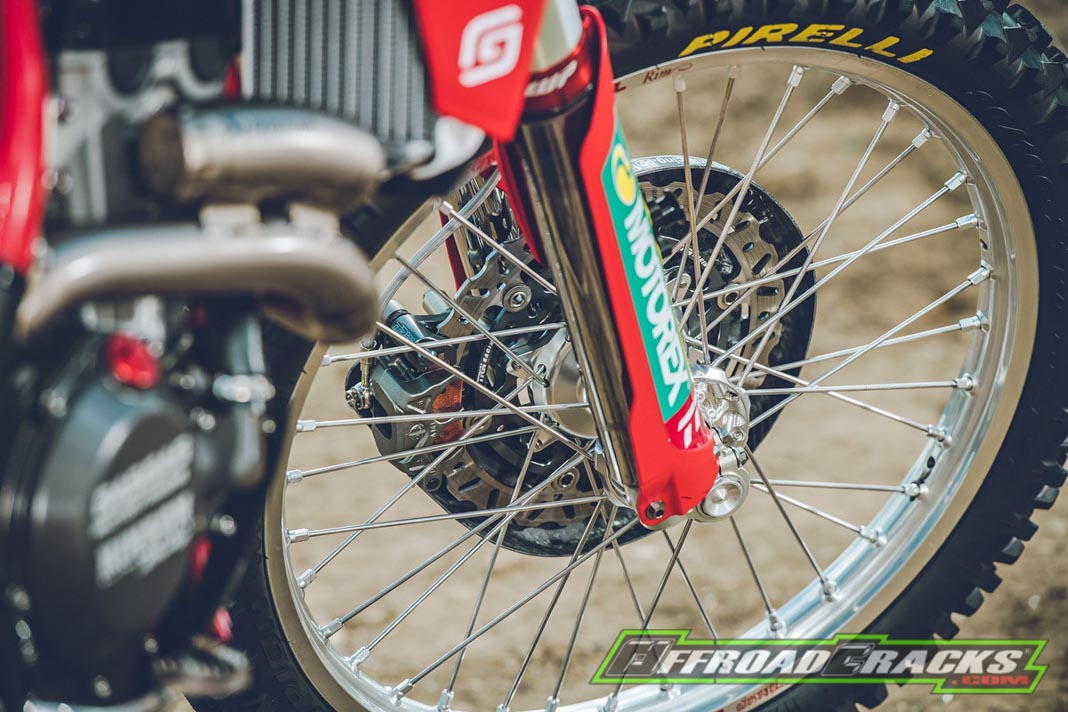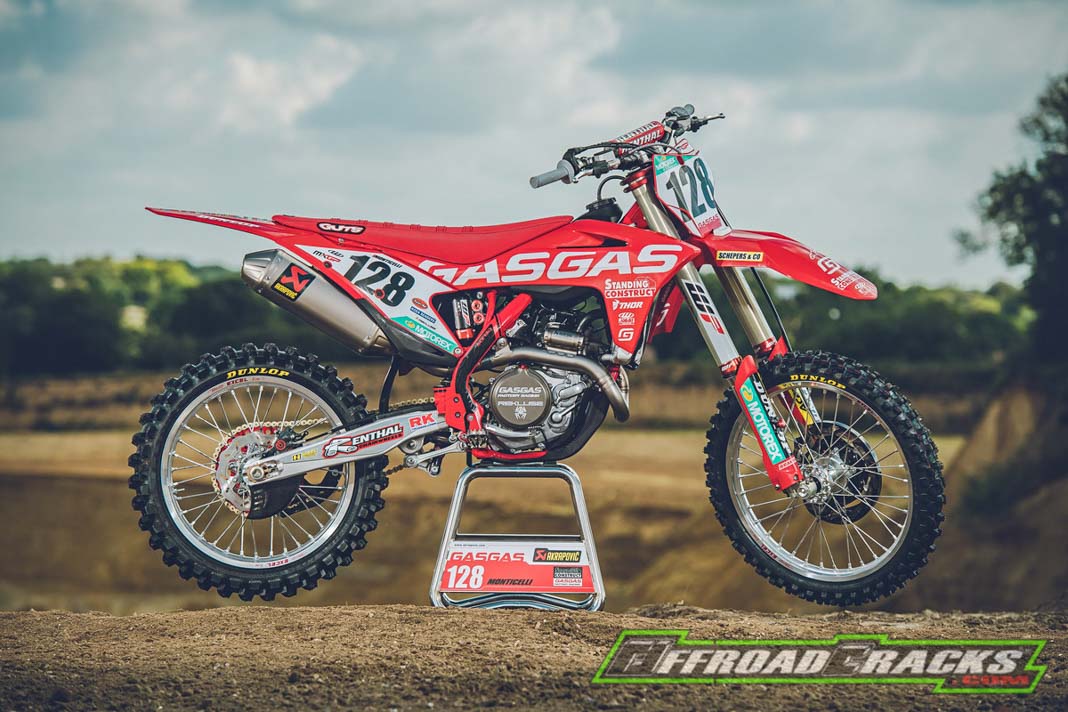 ---

GasGas under Austrian leadership is presenting its MC450F and MC250F factory bikes, which will be used by Standing Construct GasGas Factory Racing and Diga Procross GasGas Factory Juniors, at the upcoming restart of the Motocross World Championship in a few weeks. These high-end bikes are known to be ridden by Glenn Coldenhoff, Ivo Monticelli, Jeremy Sydow and Simon Längenfelder.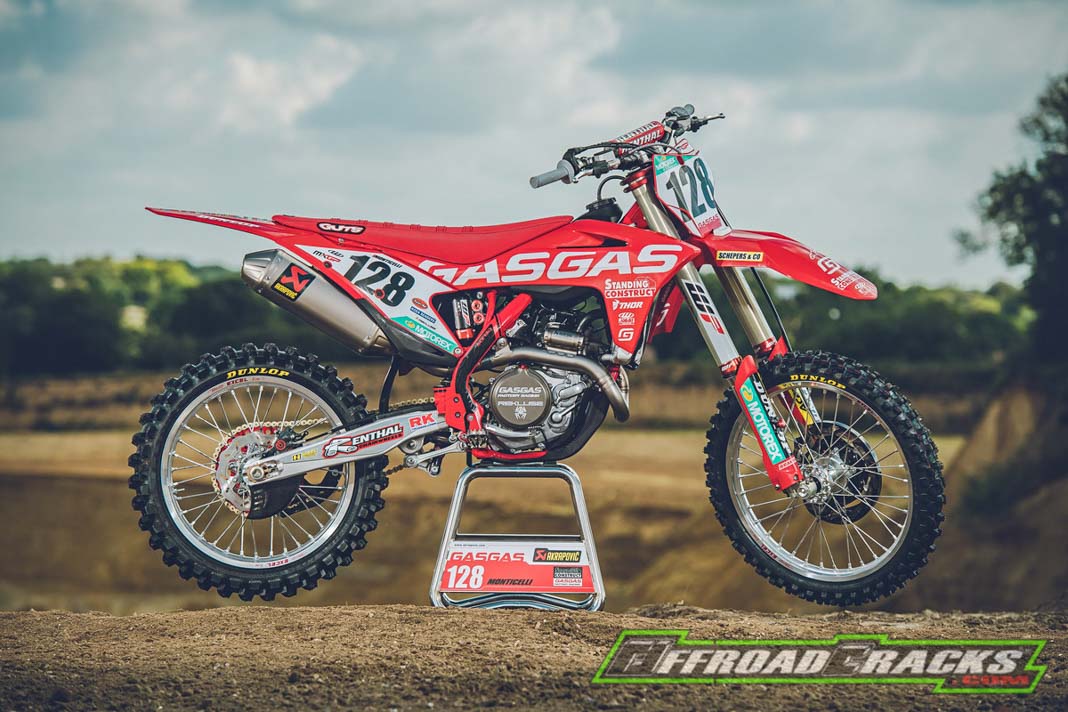 Here is a detailed view of the bikes, which of course has a lot in common with the well-known KTM and Husqvarna models, as all three manufacturers like to reach in the common shelf.
Here are the obvious highlights
Closed tubular steel frame (KTM / Husky)
2-component subframe (husky)
Factory KTM / Husky engine
Rekluse clutch cover
New design and lines of plastic parts
Progressive linkage (Husky)
Akrapovic exhaust system
GUTS-Grip seat cover
Choice of Renthal or RK sprockets
RK or Renthal chain
Akrapovic carbon chain slide block
Excel rims
Dunlop or Pirelli tires
Brembo Factory braking system
Pro carbon brake disc cover
Akrapovic or Pro-Carbon engine protection
Braking or TRW brake discs
Rekluse products
Haan Wheels hubs
Twin air filter
Twin air cooler protection
WP-XACT Factory shock absorber
WP-XACT-Factory fork
Titan footrests
Carbon engine mounts
Xtrig starter system
Factory triple clamps
Renthal twinwall or Neken handlebars
Optional Acerbis lever protectors
Quelle / Source: GasGas Motorcycles